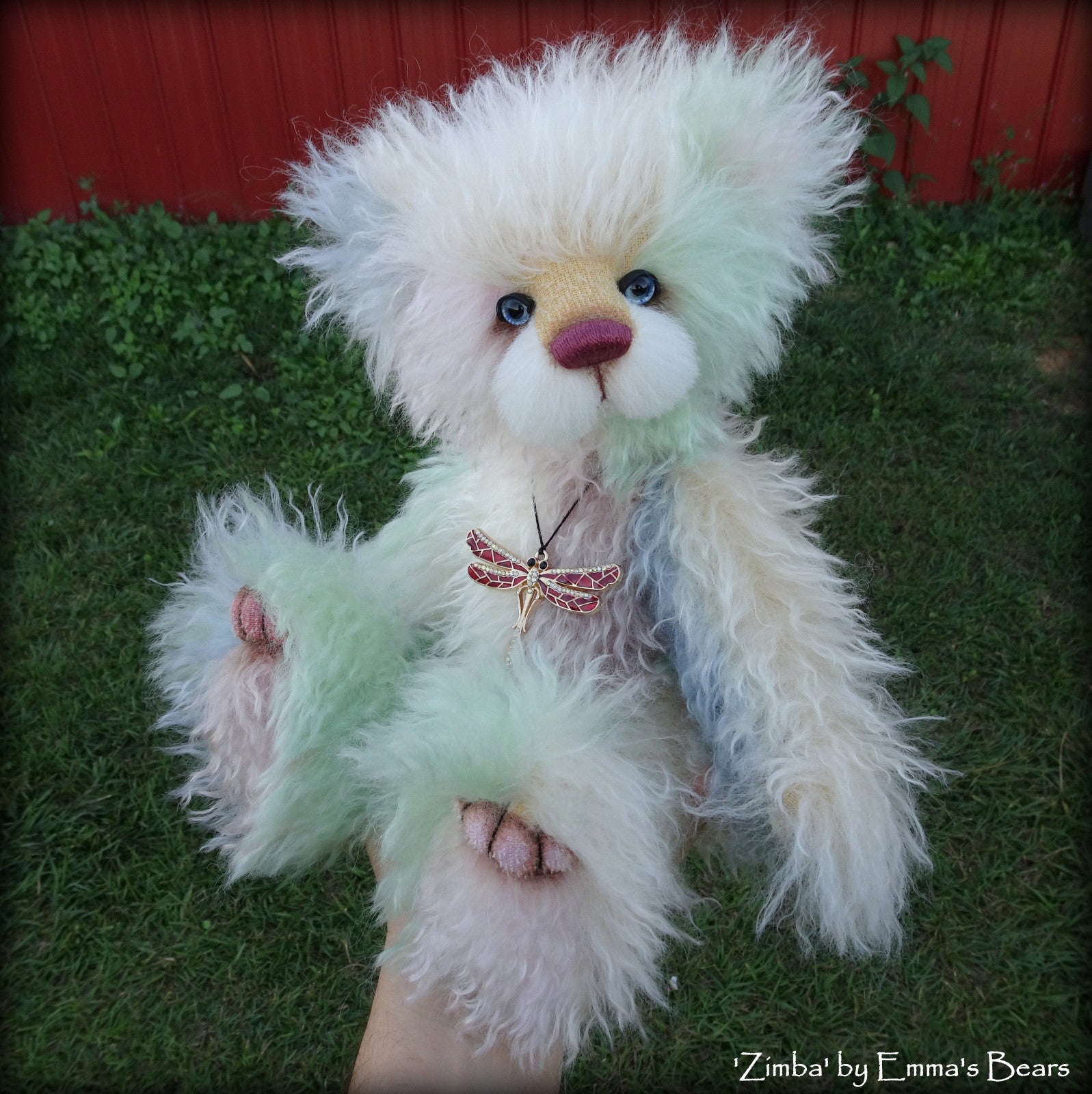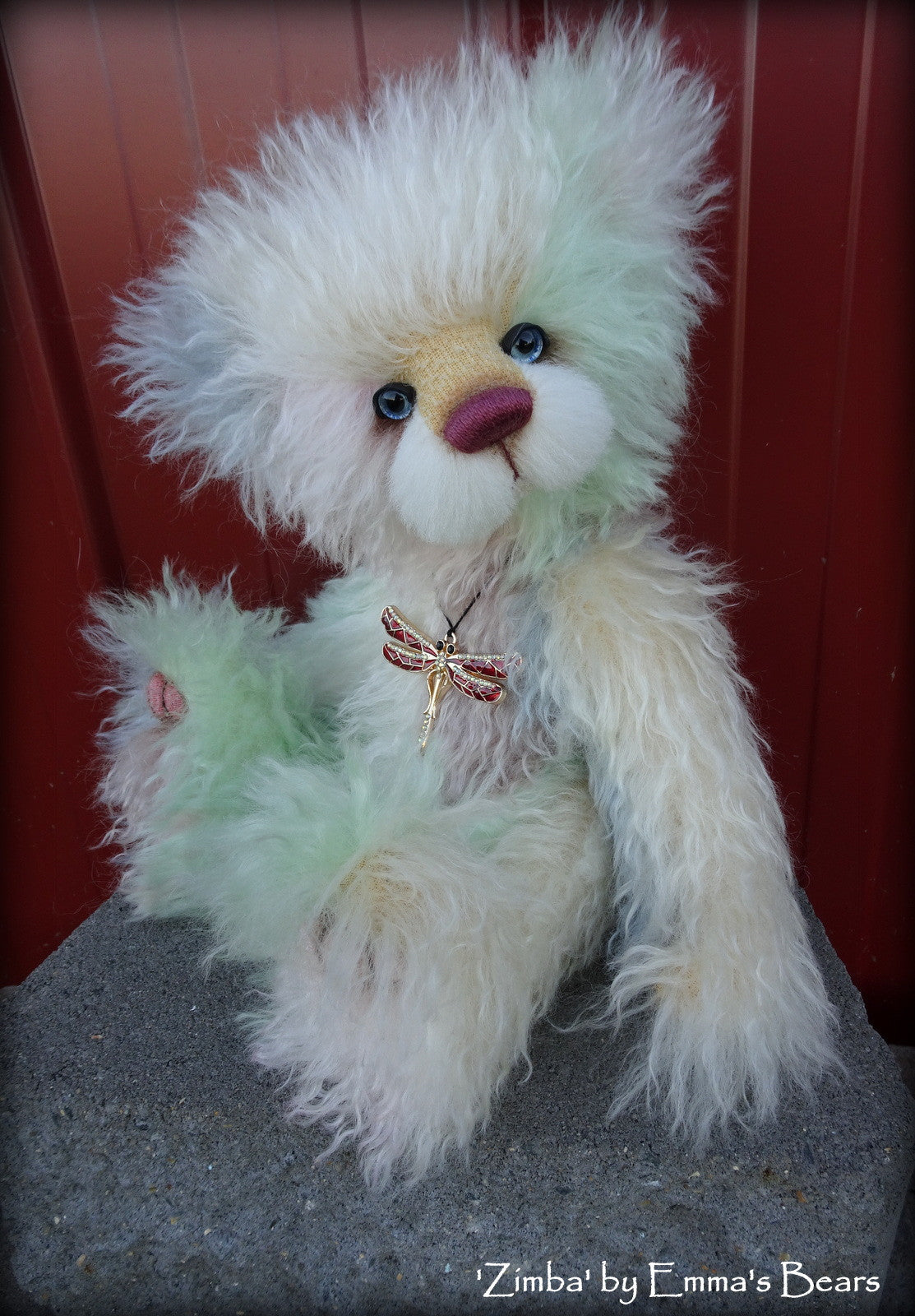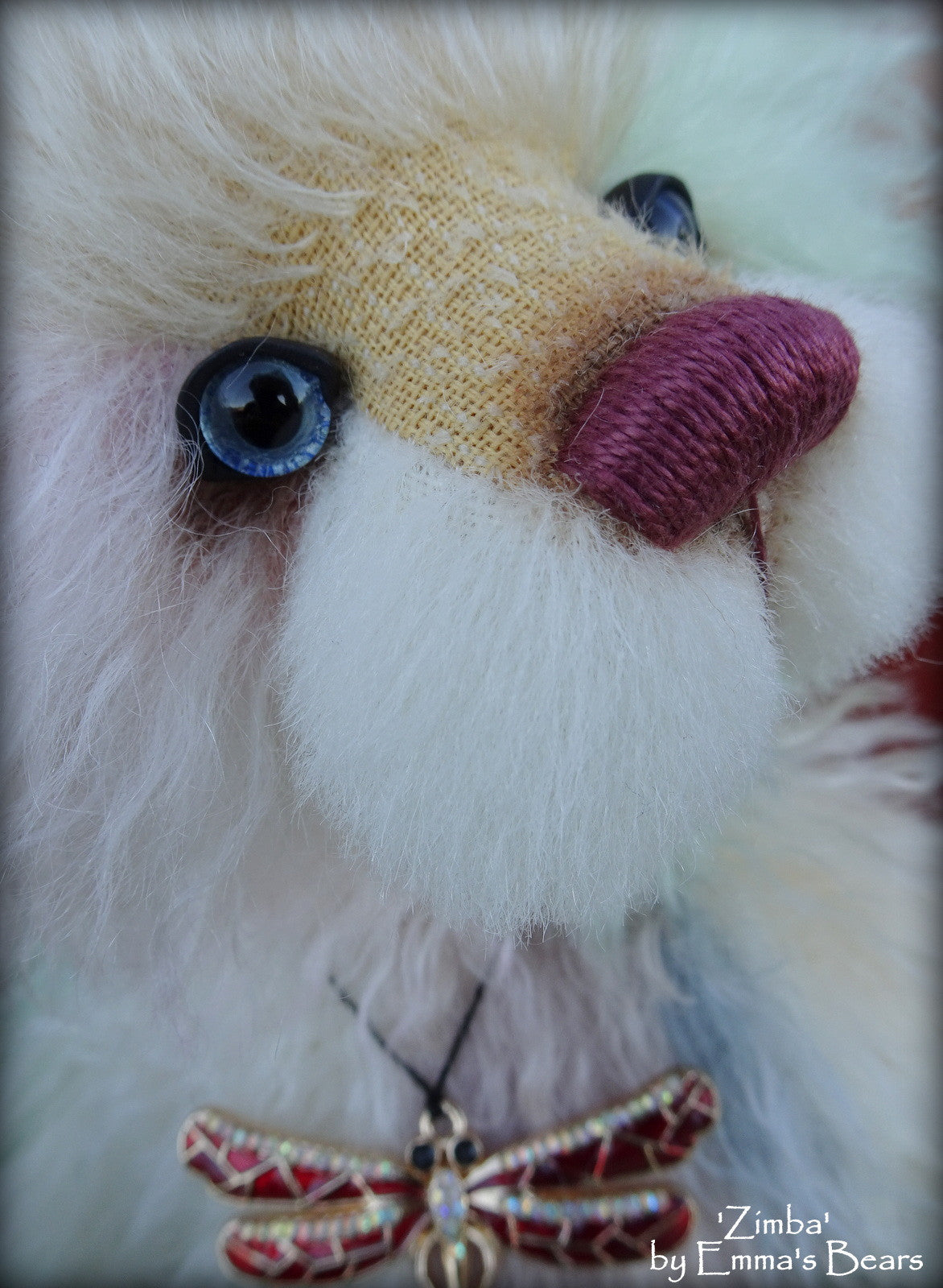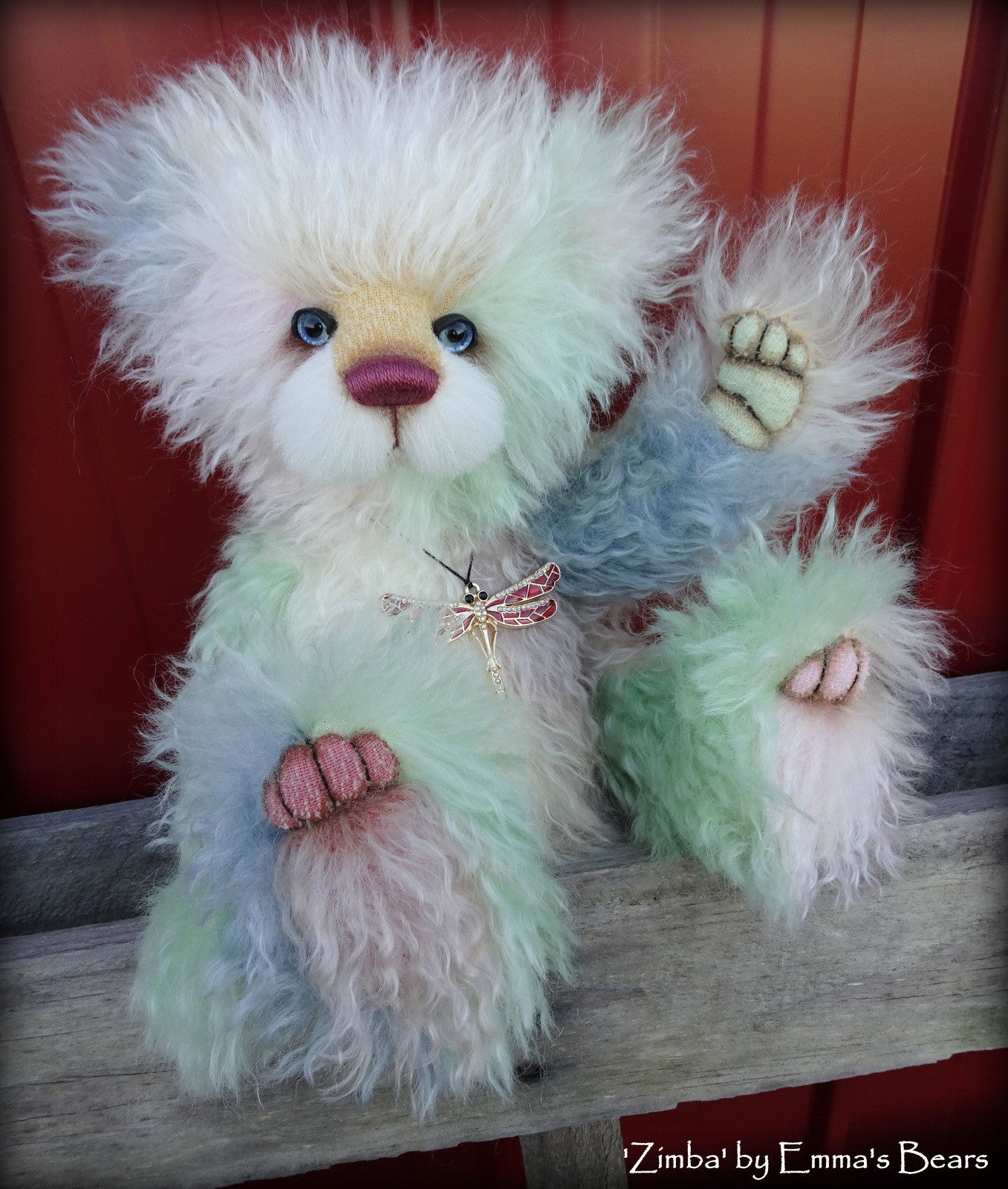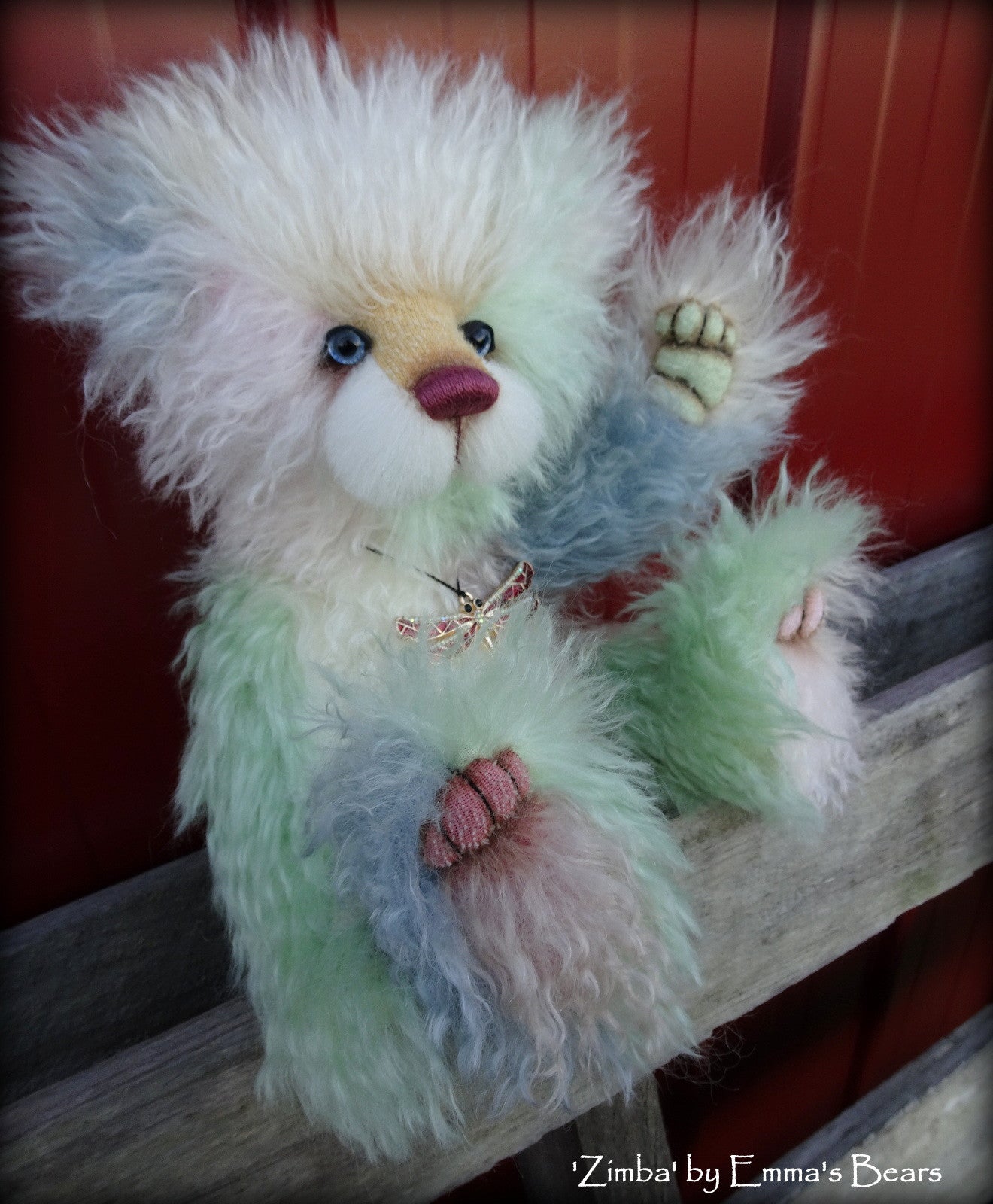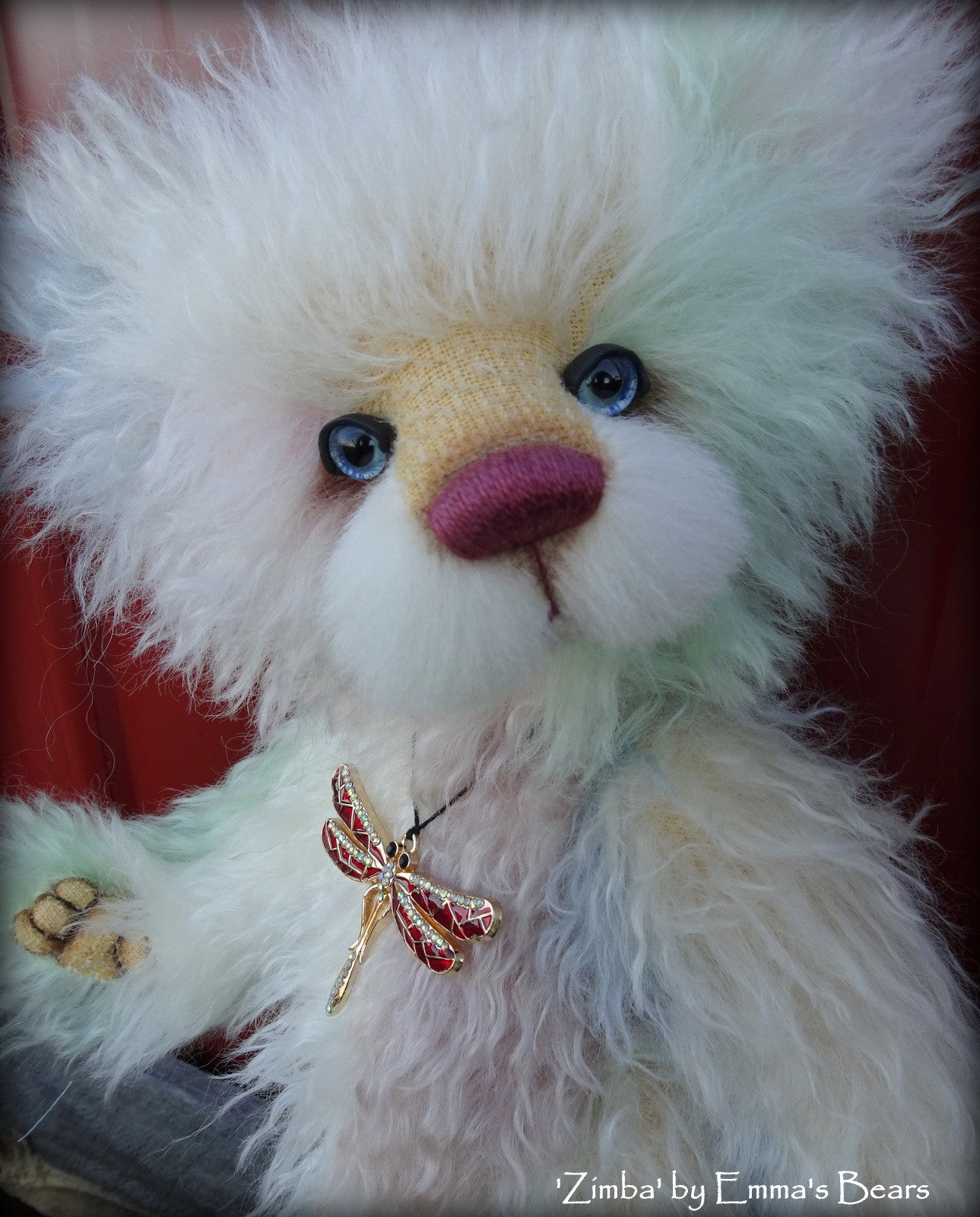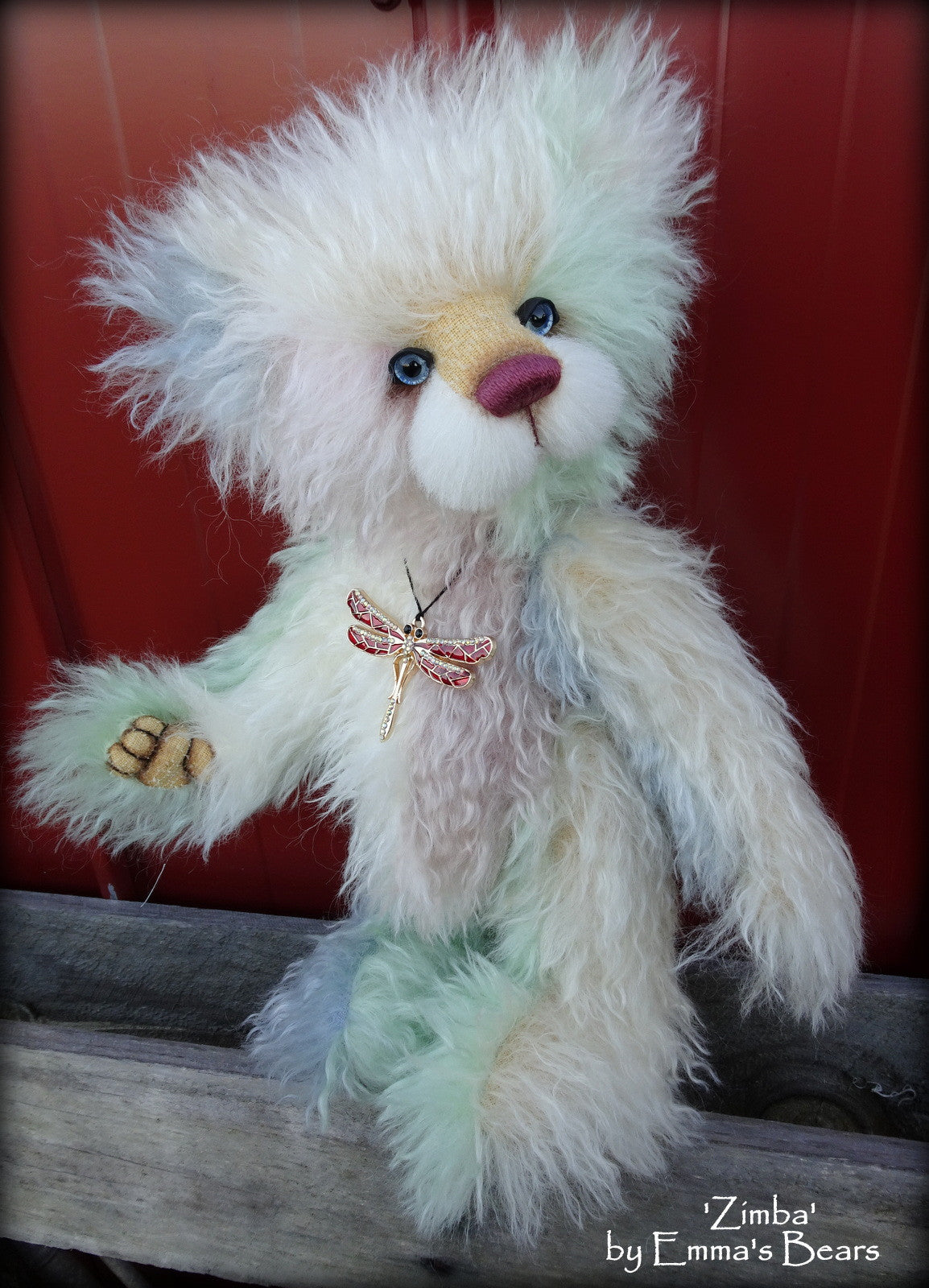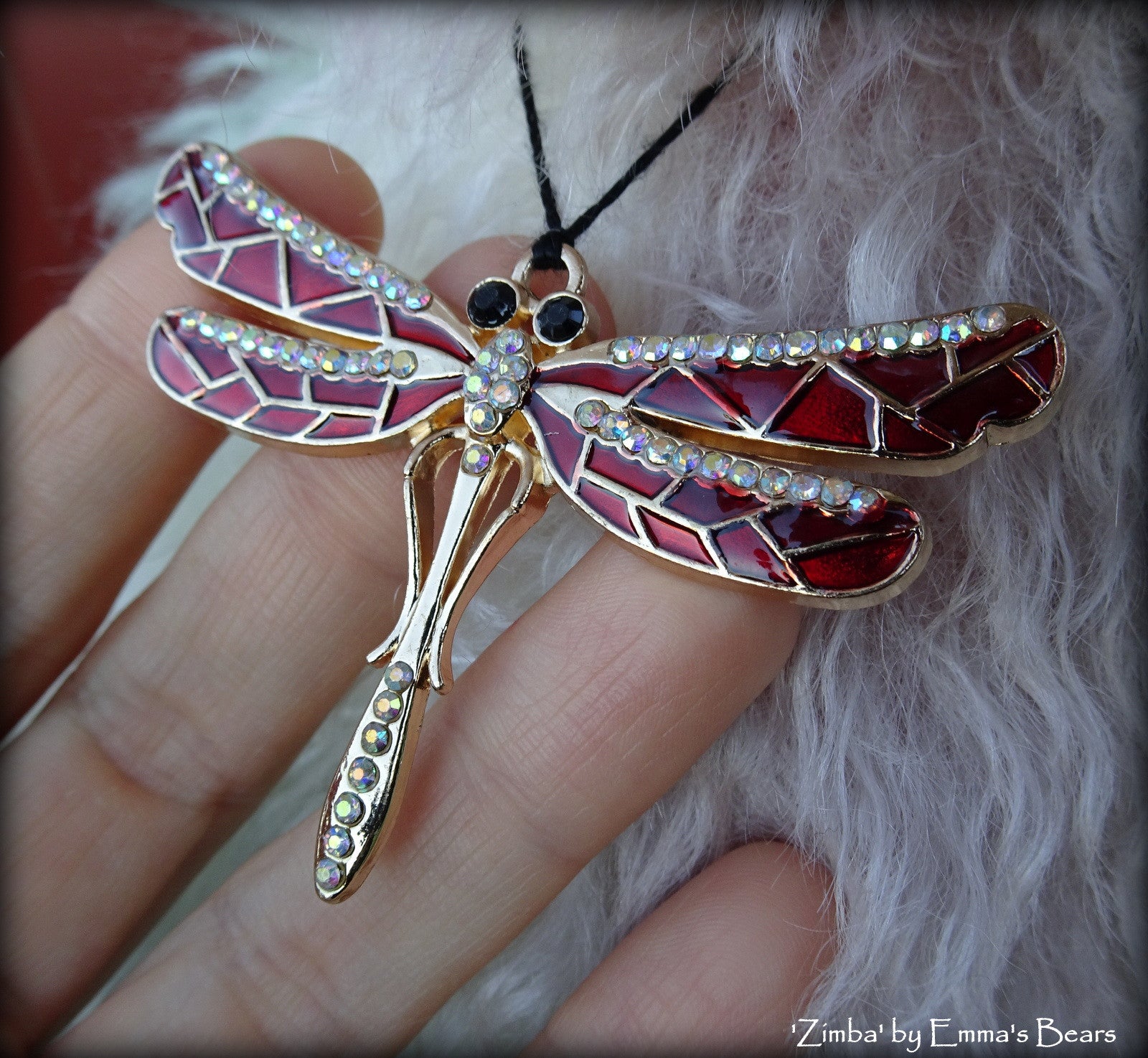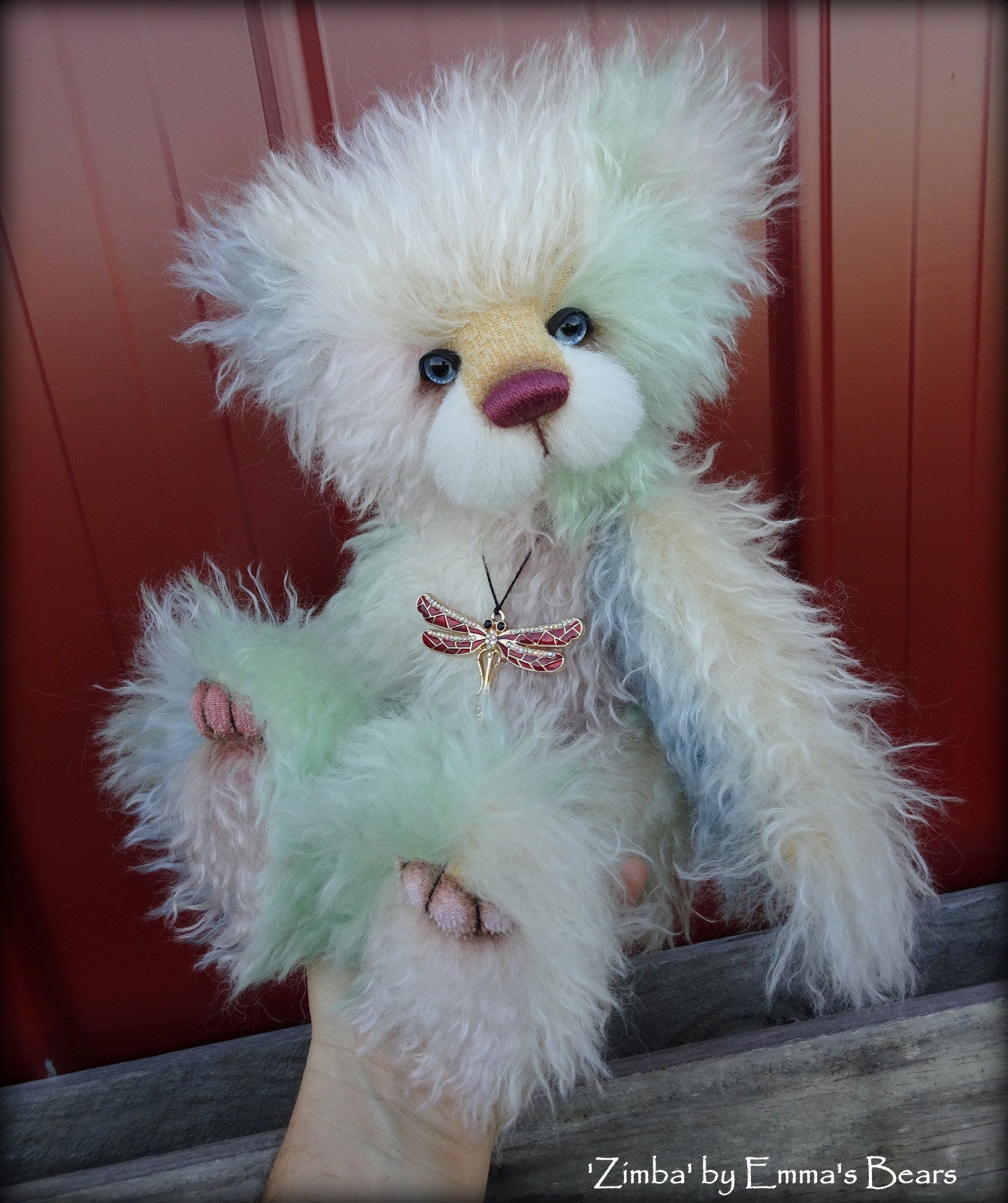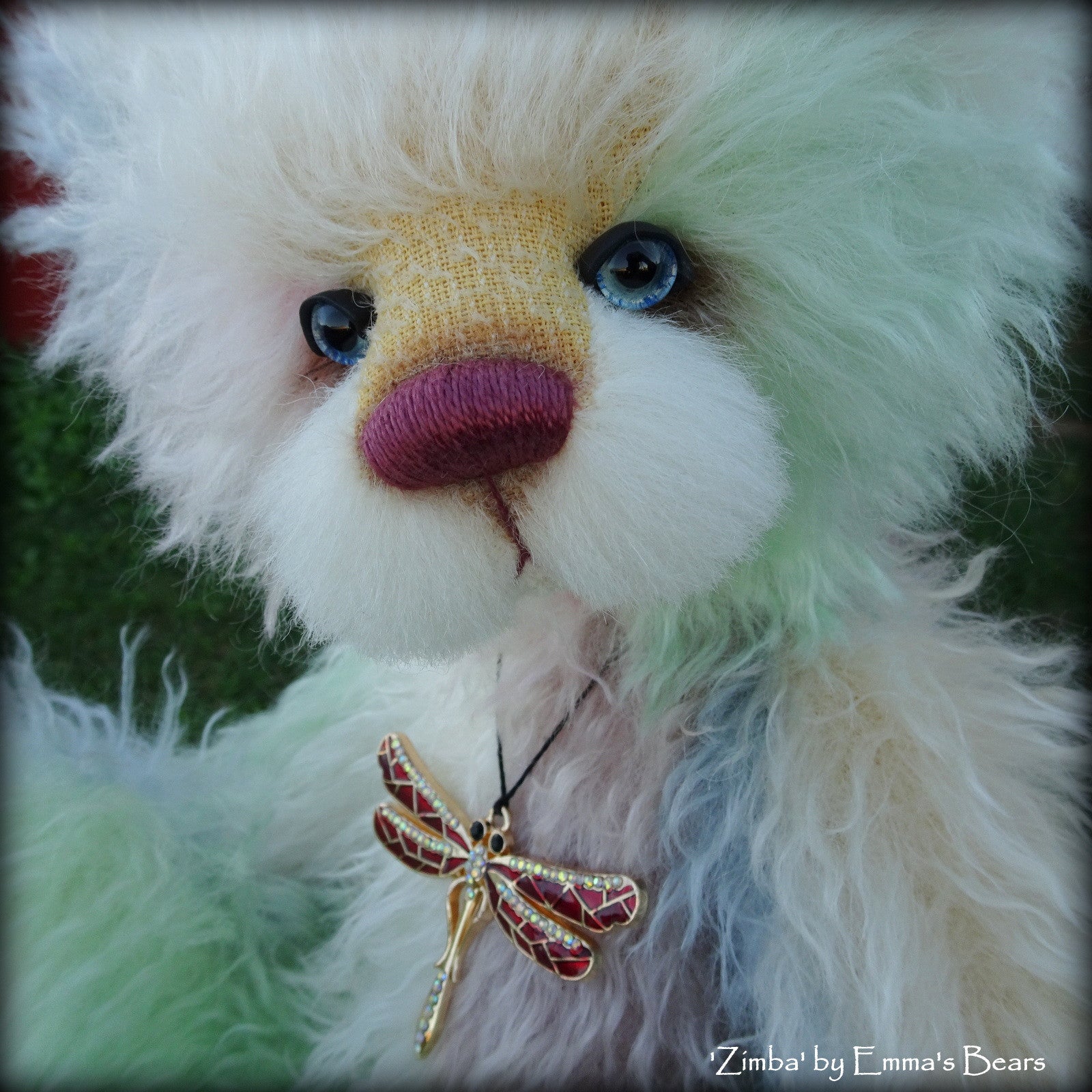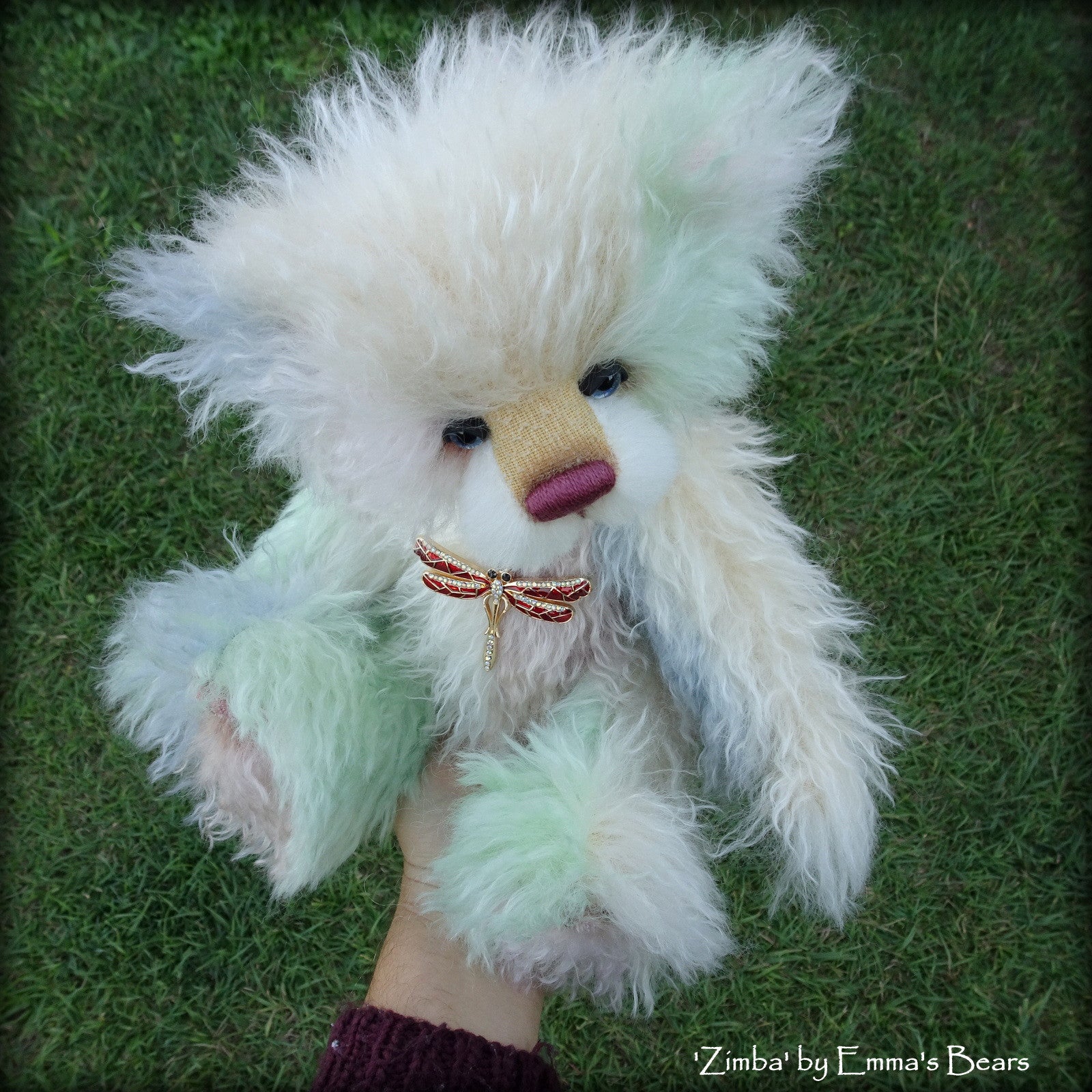 Zimba - 13" patchwork mohair panda bear by Emmas Bears - OOAK
'Zimba'
By Emma and Mark Nicholson
13" (34cm)
Zimba is an odd little guy. He is made in our standard panda design, but with a patchwork of mohair colours, offset with chubby little alpaca cheeks. All of the mohair used in the creation of Zimba are Schulte 40mm curlylocks; some are factory colours (the mint green and the gold/blonde), while the some are hand-dyed by us (the dusky rose and lavender-blue). And theres even a little original white in there too! 
Zimba looks out through a pair of our hand-painted glass eyes in a sparkling grey-blue, with hand-sculpted polymer clay eyelids. His nose is hand embroidered in a rich dusky-rose/maroon colouring that ties in with the backing on the dusky rose mohair patches and with the stunning dragonfly pendant worn around his neck. He is fully T-pin jointed and stuffed with a mix of polyfill and glass shot. His feet have peek-a-book 3D detailed toes and his hands are also 3D detailed. Each paw/hand pad is cut from a different mohair colour. 
Zimba is a one of a kind artist bear. 

~*~ Please Note that these bears are designed to be Adult Collectables and not intended for infants and young children due to small parts and potential for damage.