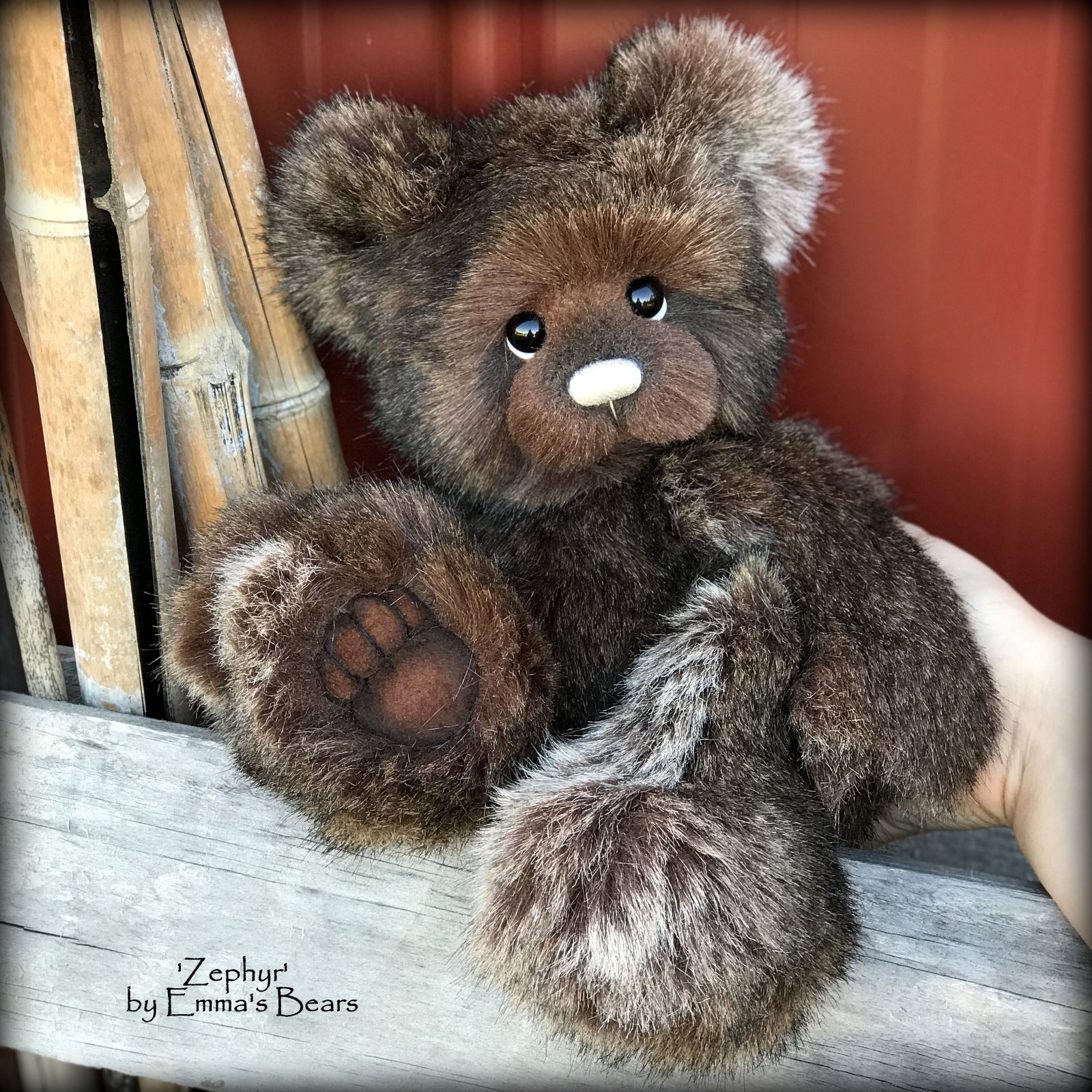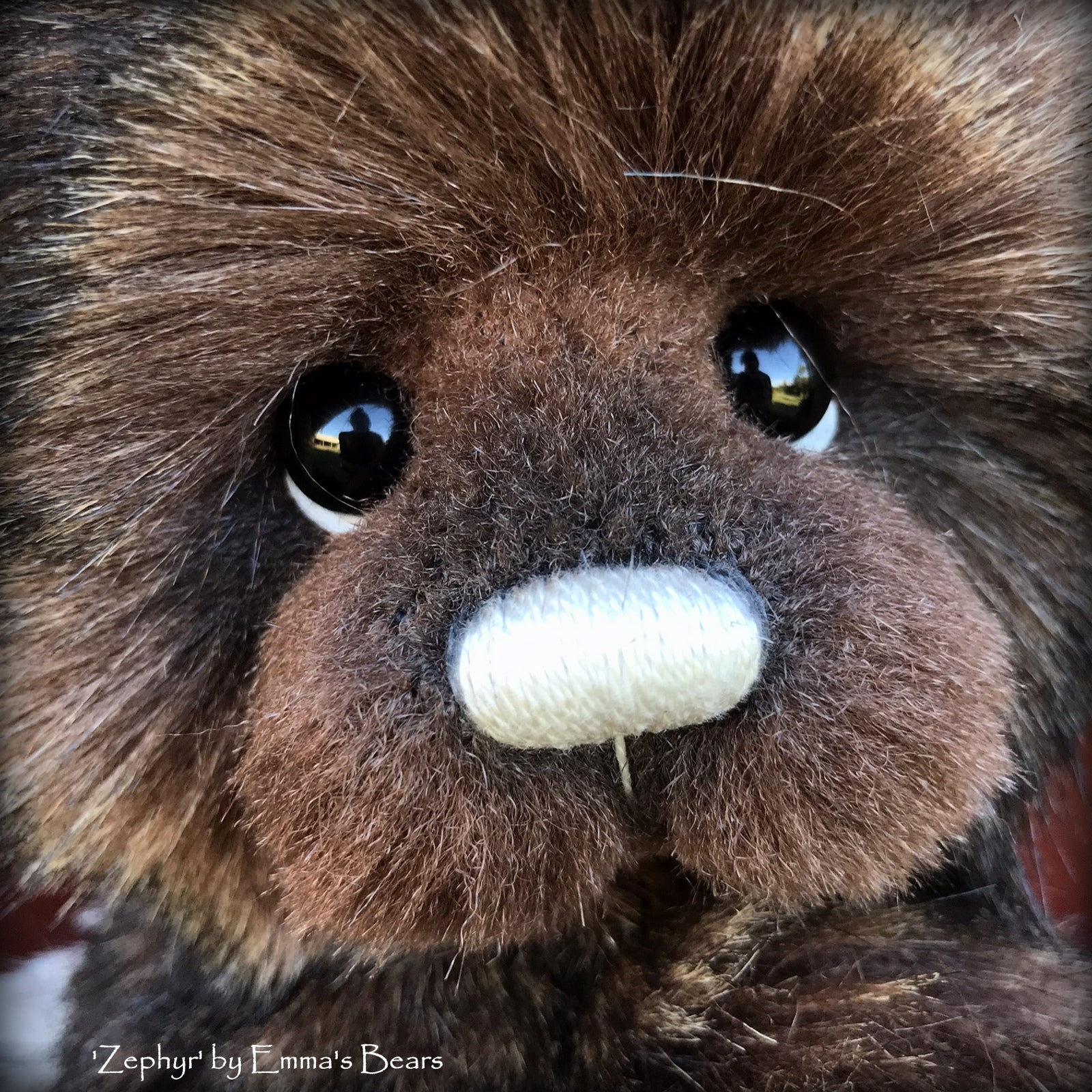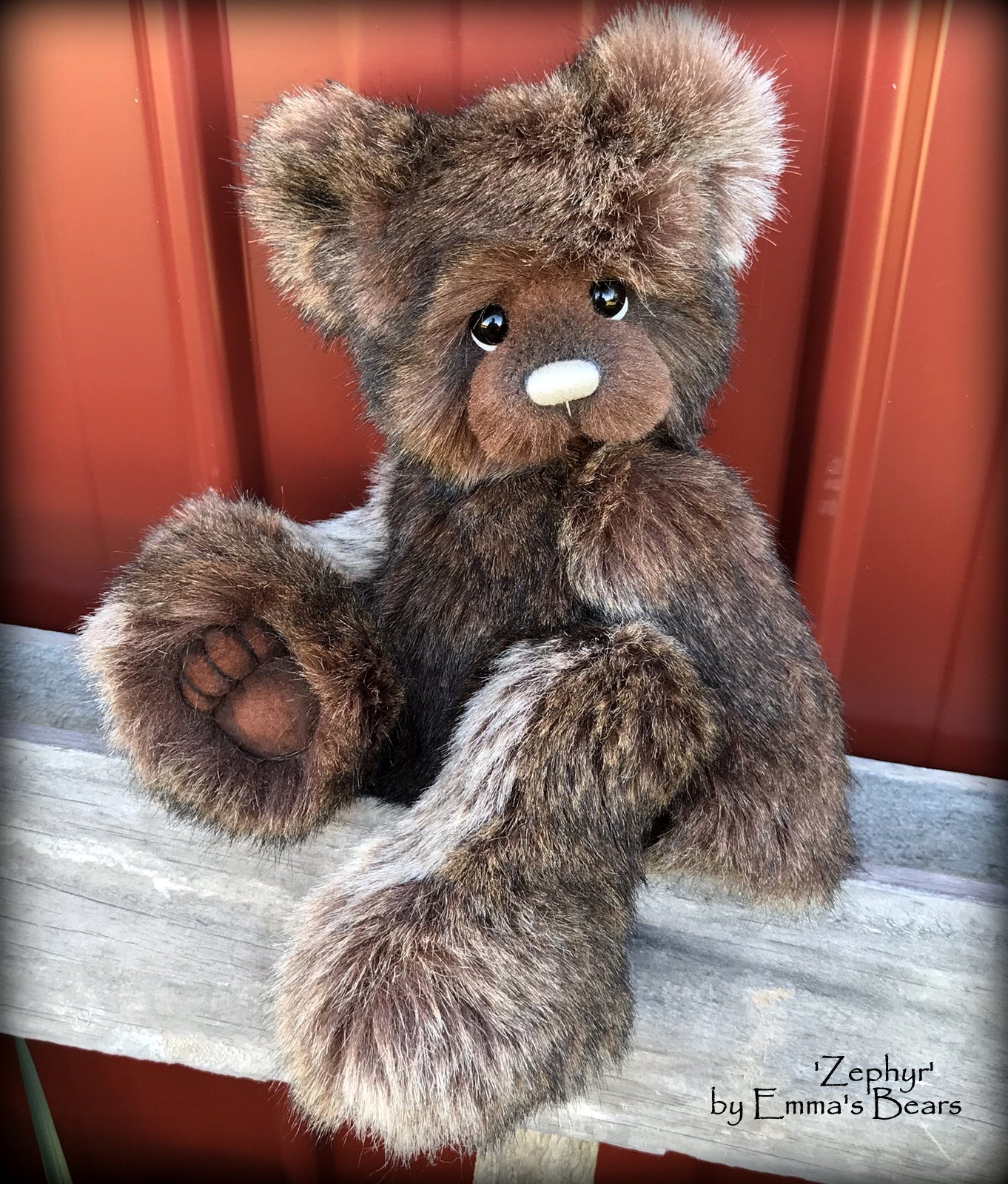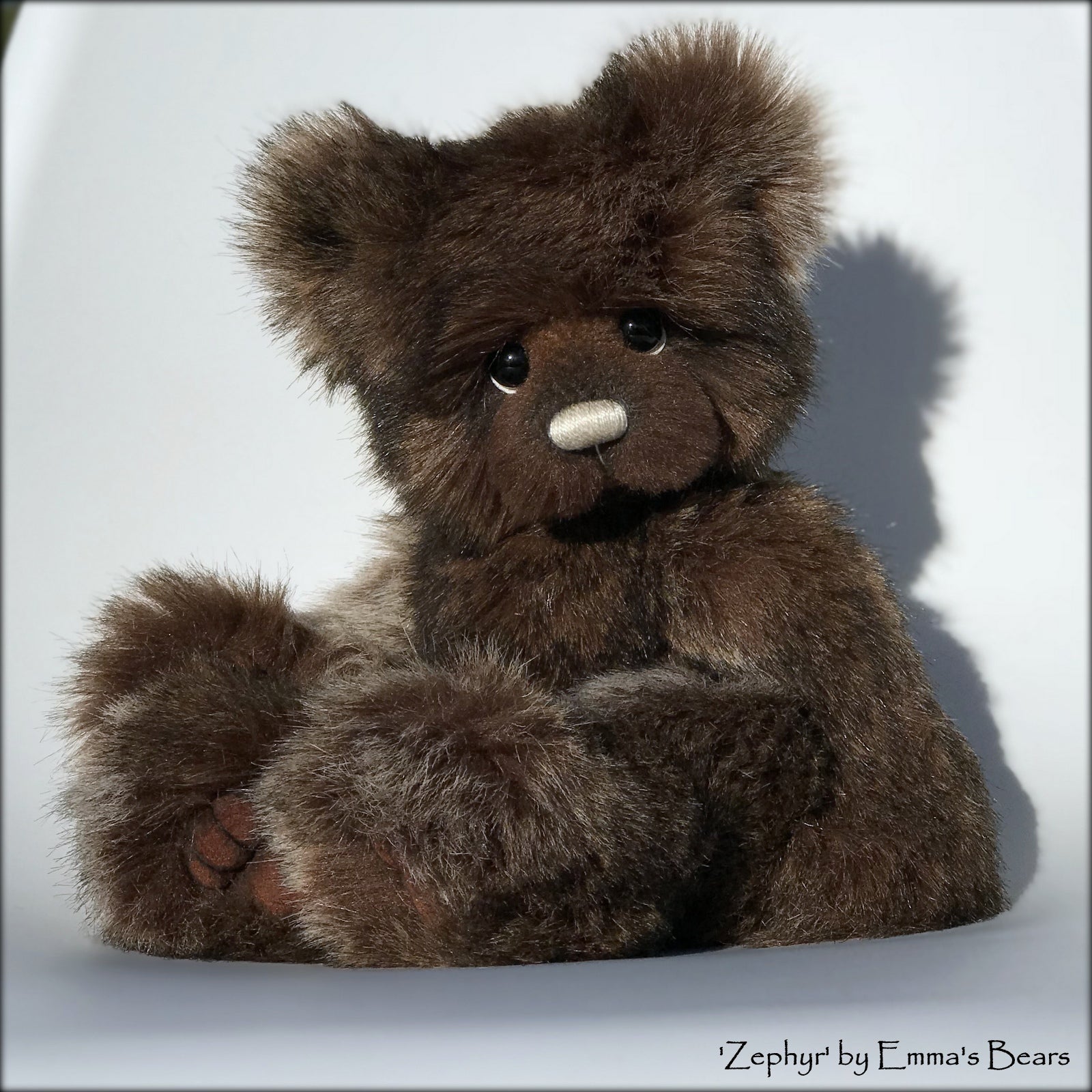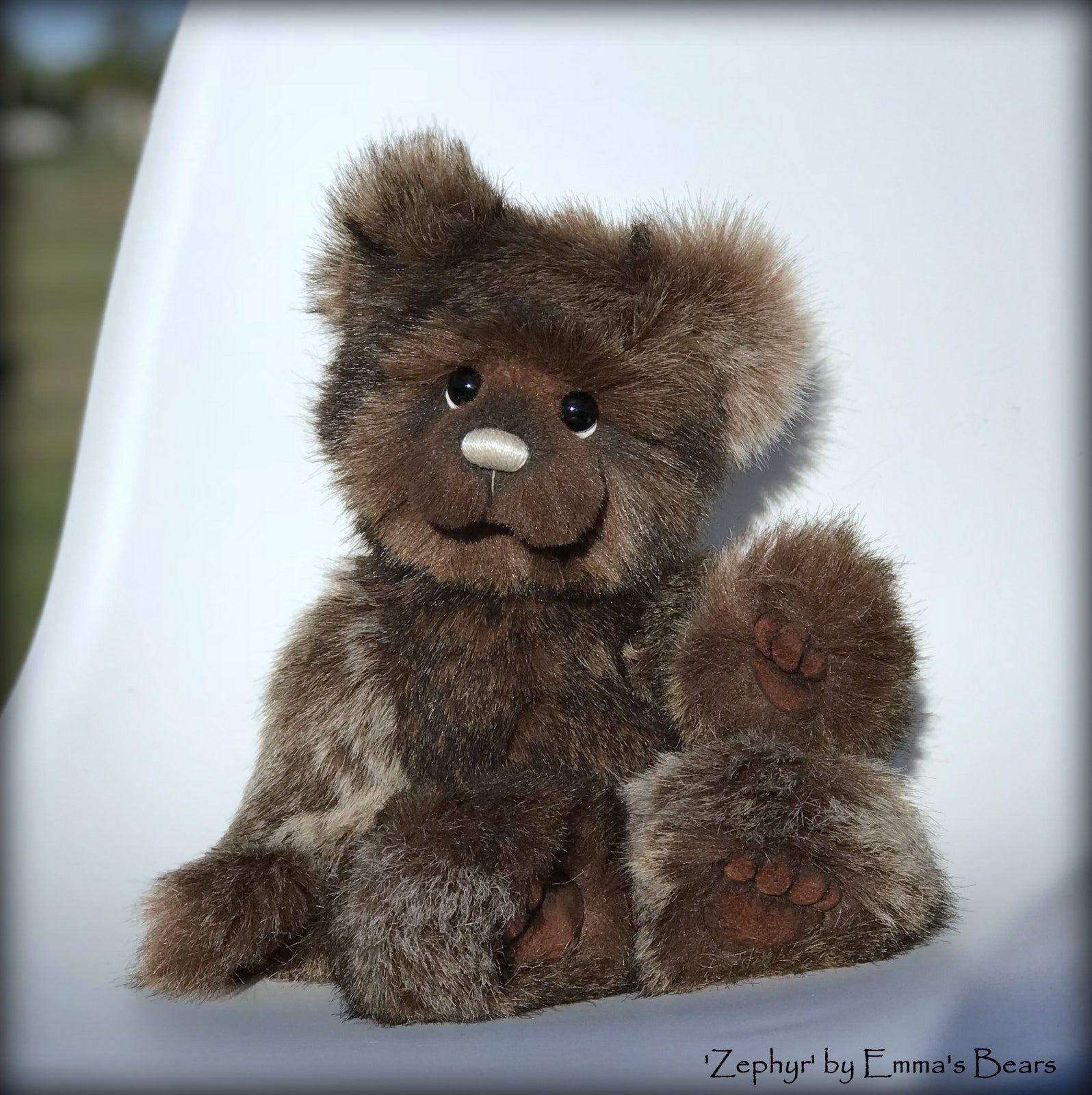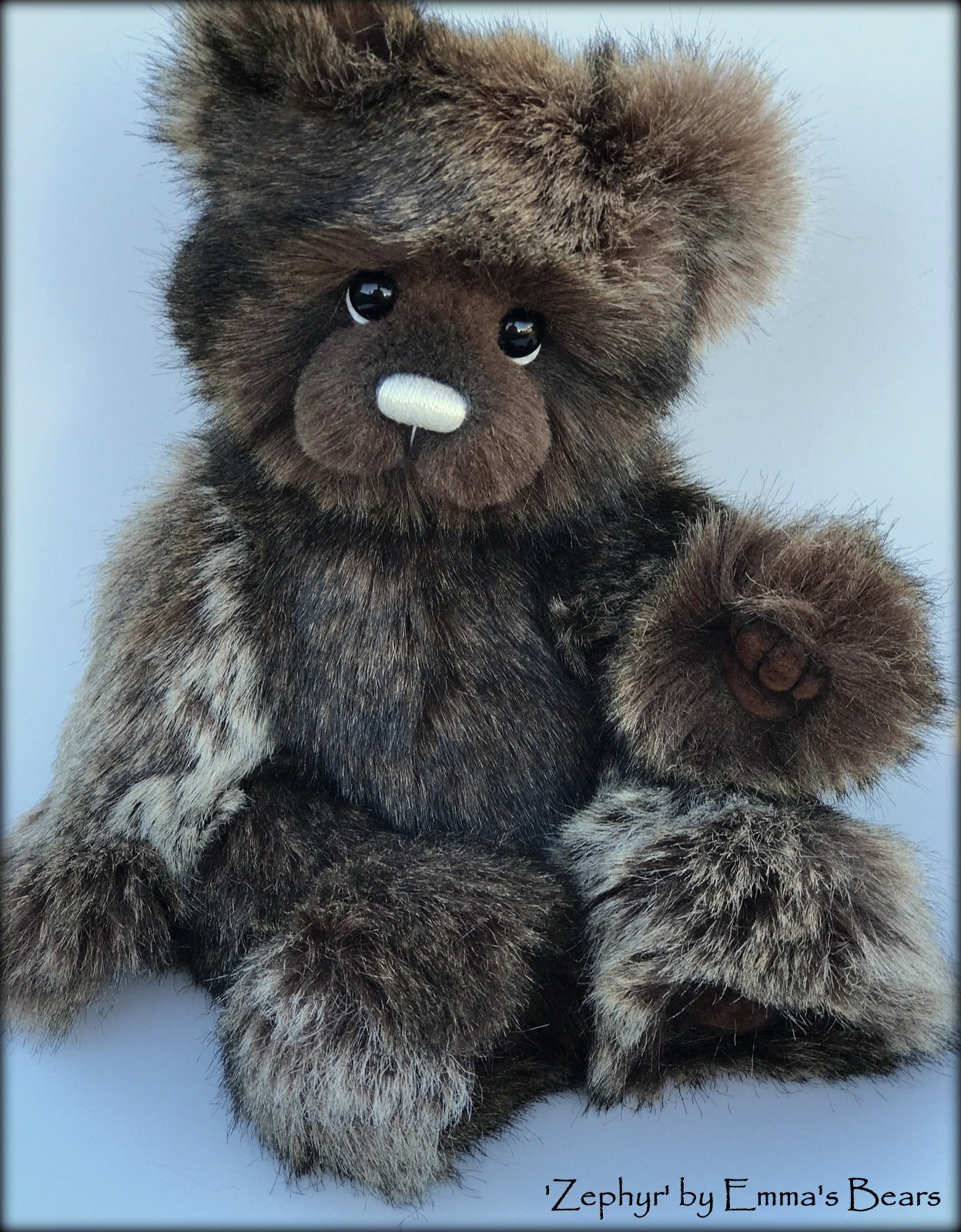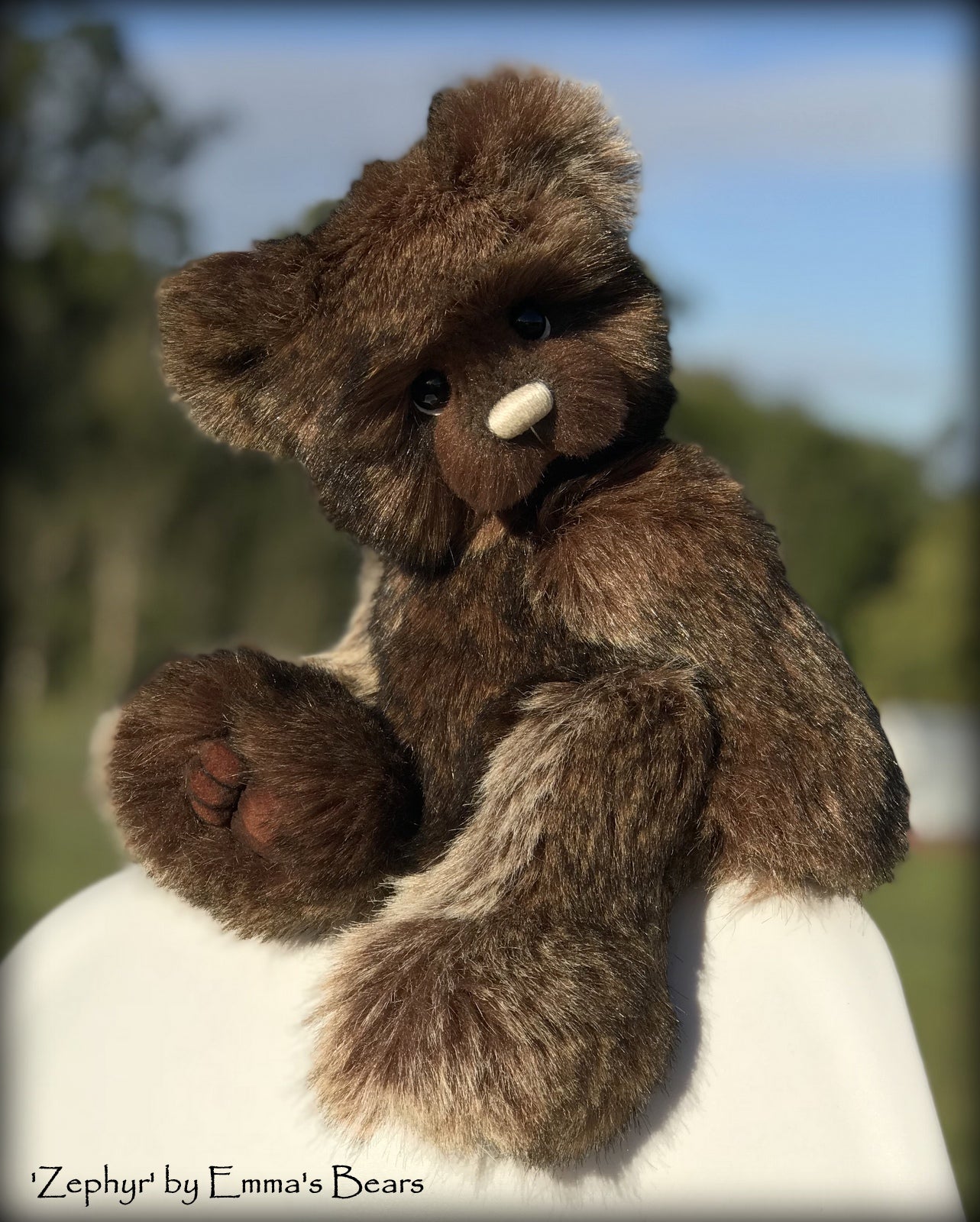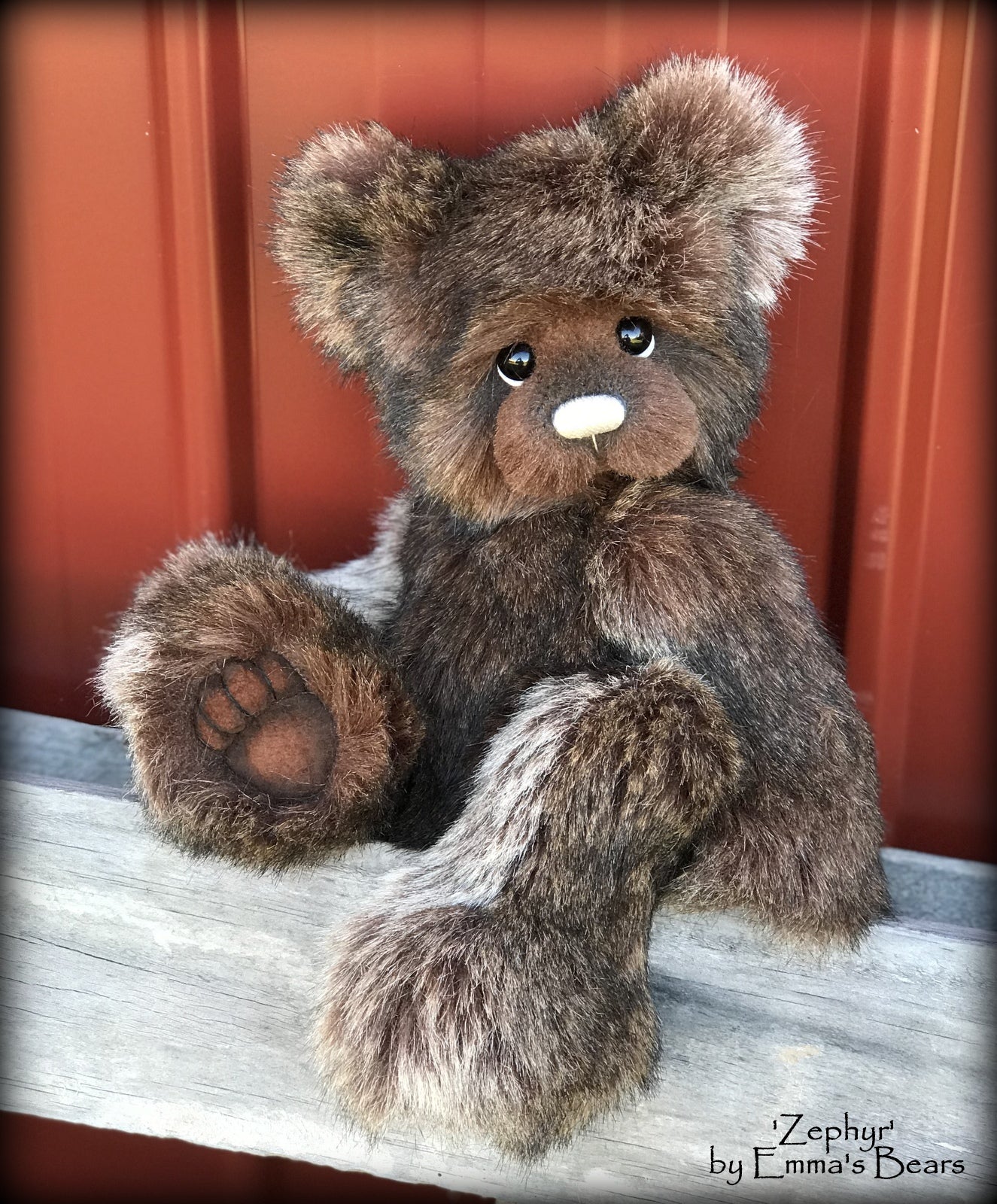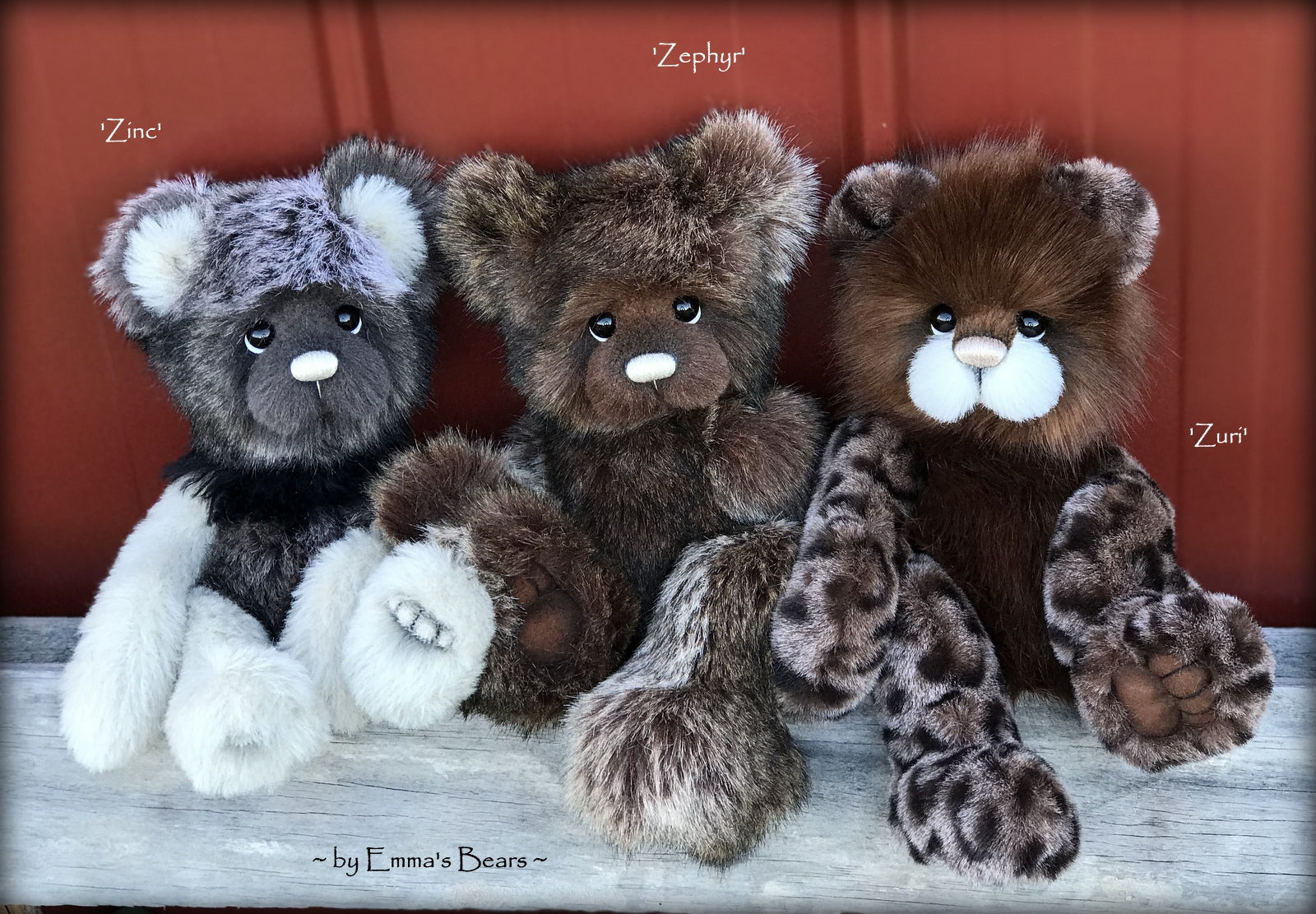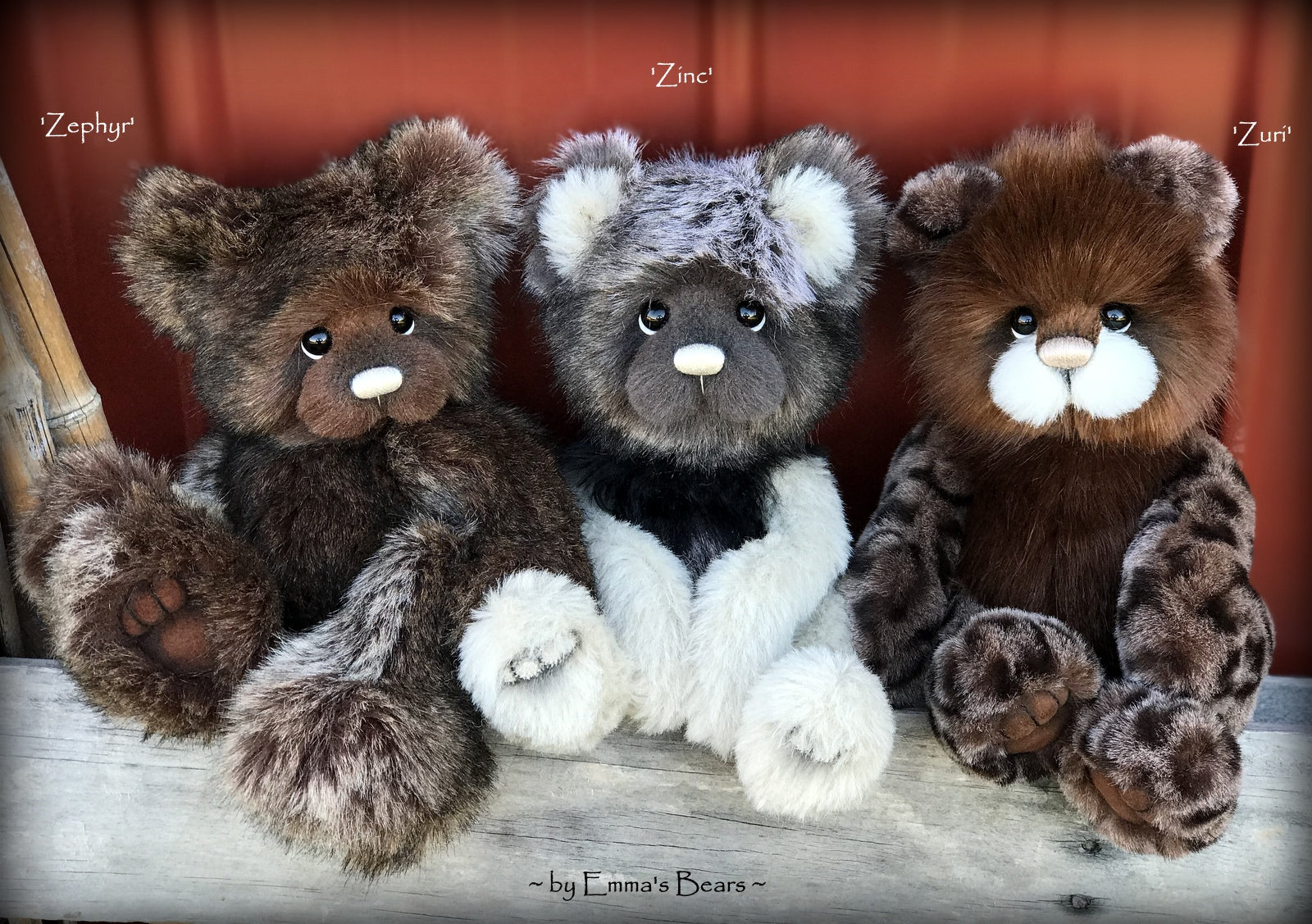 Zephyr - 13" Tissavel faux fur artist bear by Emma's Bears - OOAK
Zephyr
By Emma and Mark Nicholson

13" (33cm)
Little Zephyr is such a classic, cuddly and definitely cute little bear. He has also been made from some quality Tissavel faux fur we had kept in our private stash for over a decade. The pile is long and dense and changes in colour from lots of frosted tipping to a darker tipping across the fabric. This gives Zephyr a very interesting mix of lighter and darker patches across his body. 
We have assembled him using 5 x wobble joints to give him a gorgeously floppy and cuddly feel (wobble joints give lots of movement while maintaining excellent structural integrity - the limbs can't fall off!). He looks out through black glass eyes and has a pale beige-grey coloured DMC perle cotton nose to match in with the lighter tipping in his fur. 
Zwphyr has a belly full of soft polyfill and steel shot to give him a surprising weight. He has classic teddy arms and legs with faux cashmere paw pads and our 3D pulled toes and fingers.  He can sit perfectly well unassisted, but is unable to stand on his own. 
Zephyr is a gorgeous one of a kind artist bear. 
~*~ Please Note that these bears are designed to be Adult Collectables and not intended for infants and young children due to small parts and potential for damage