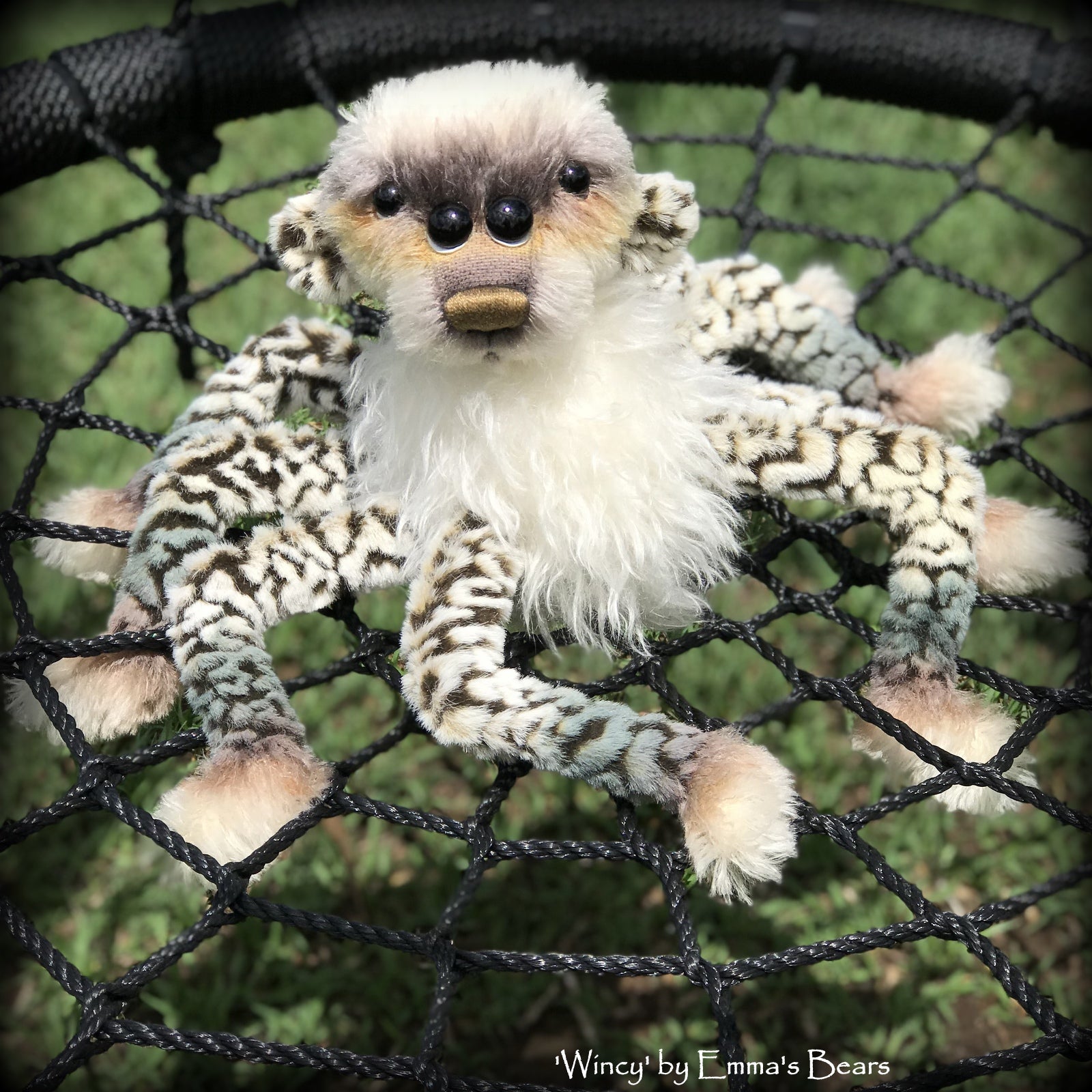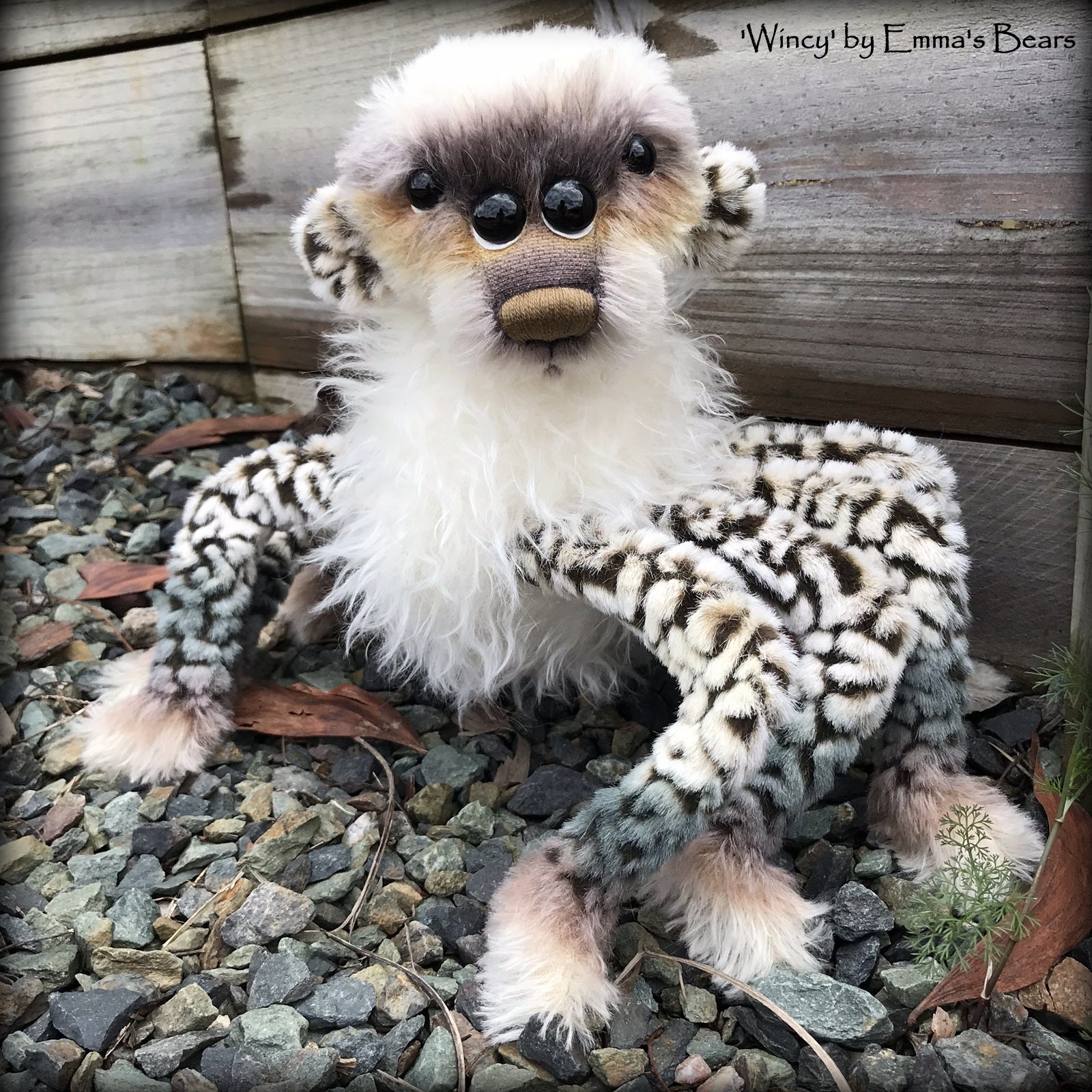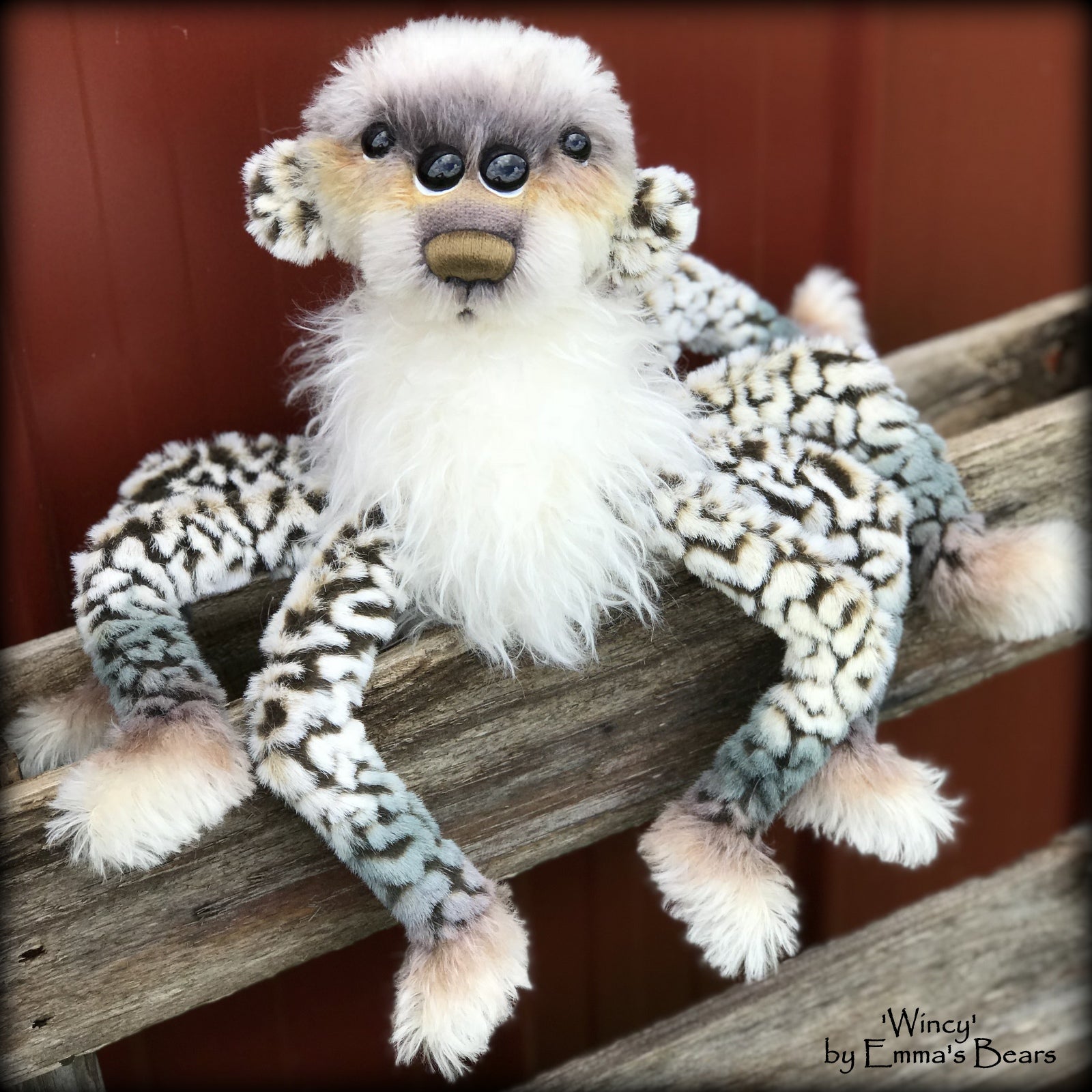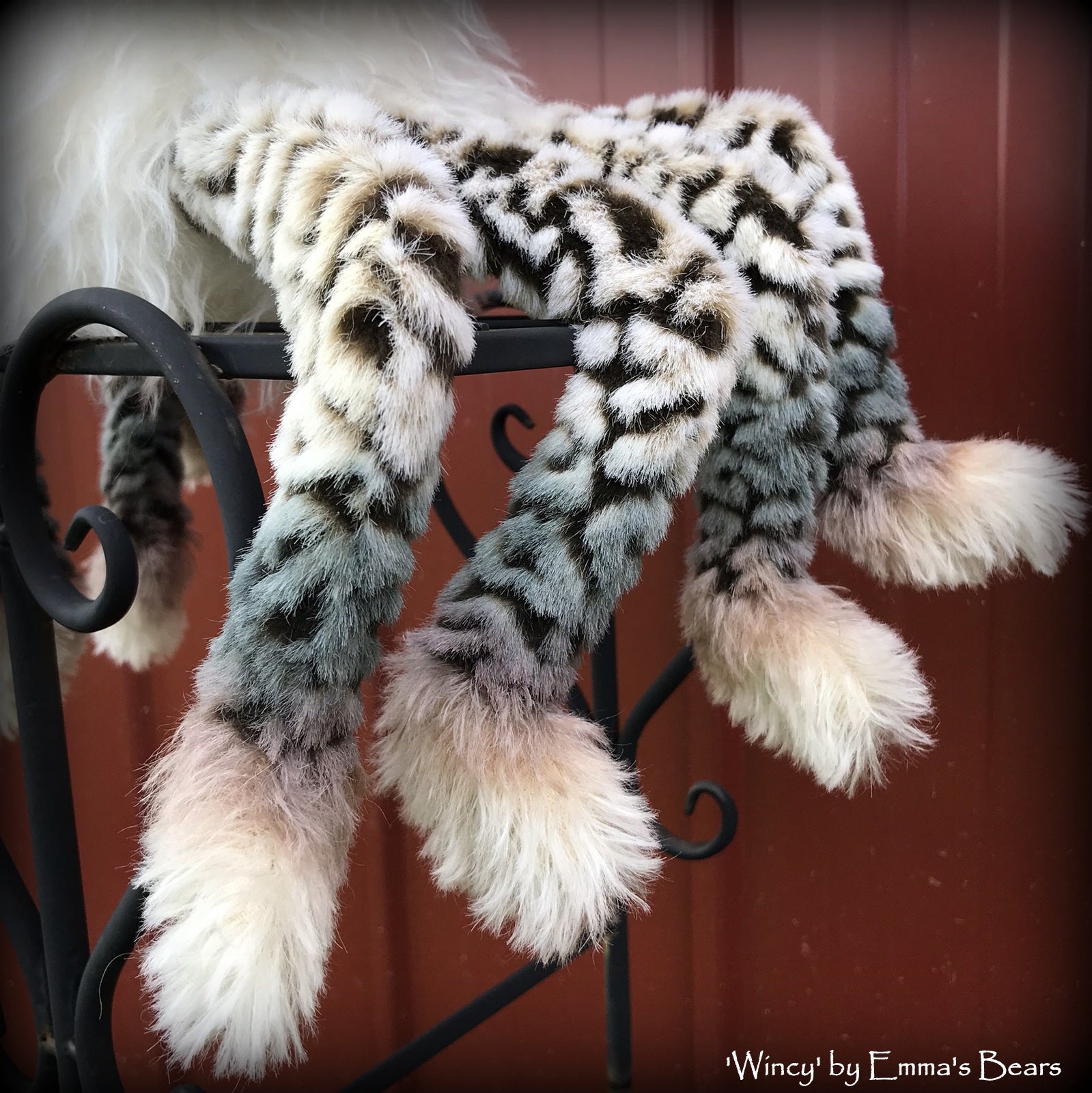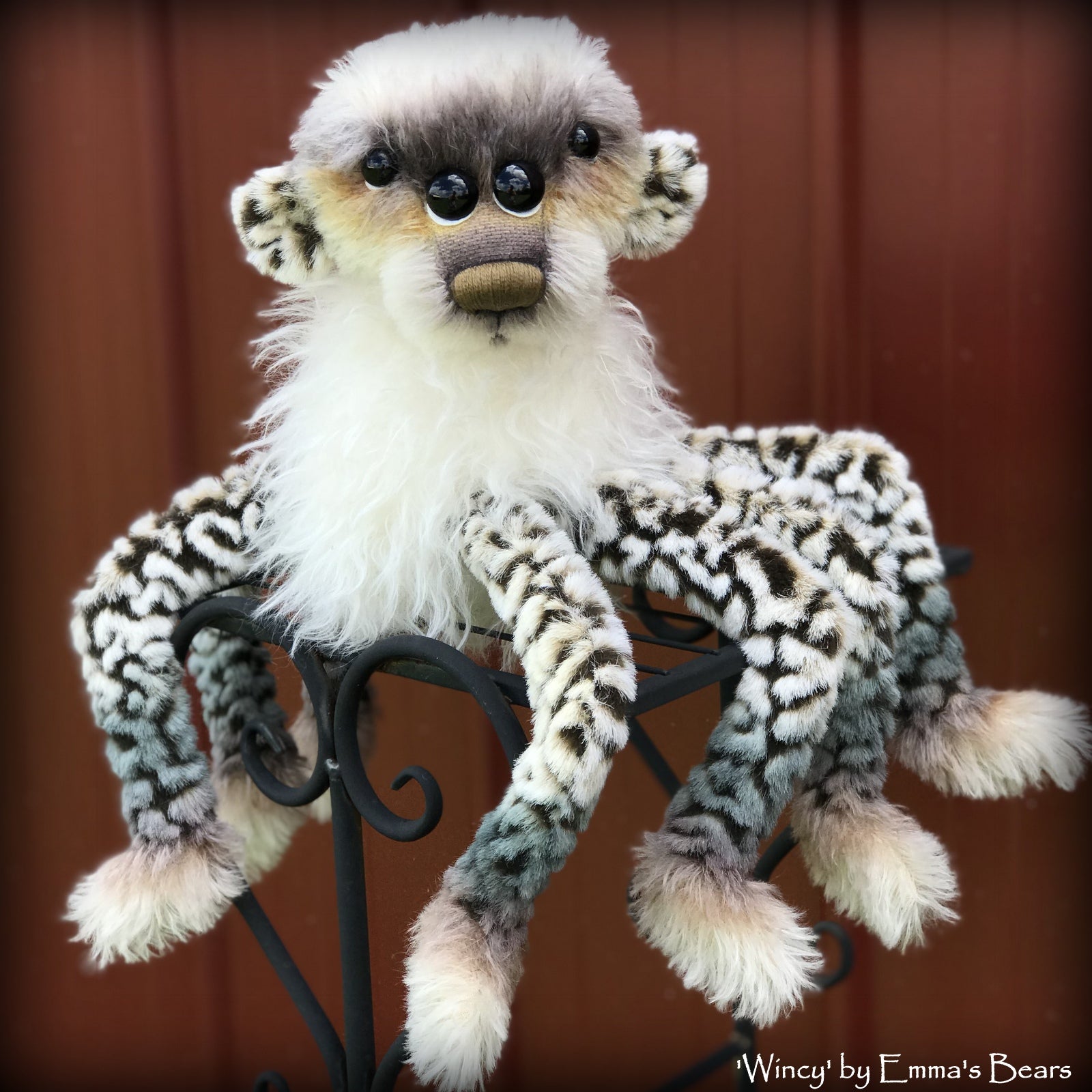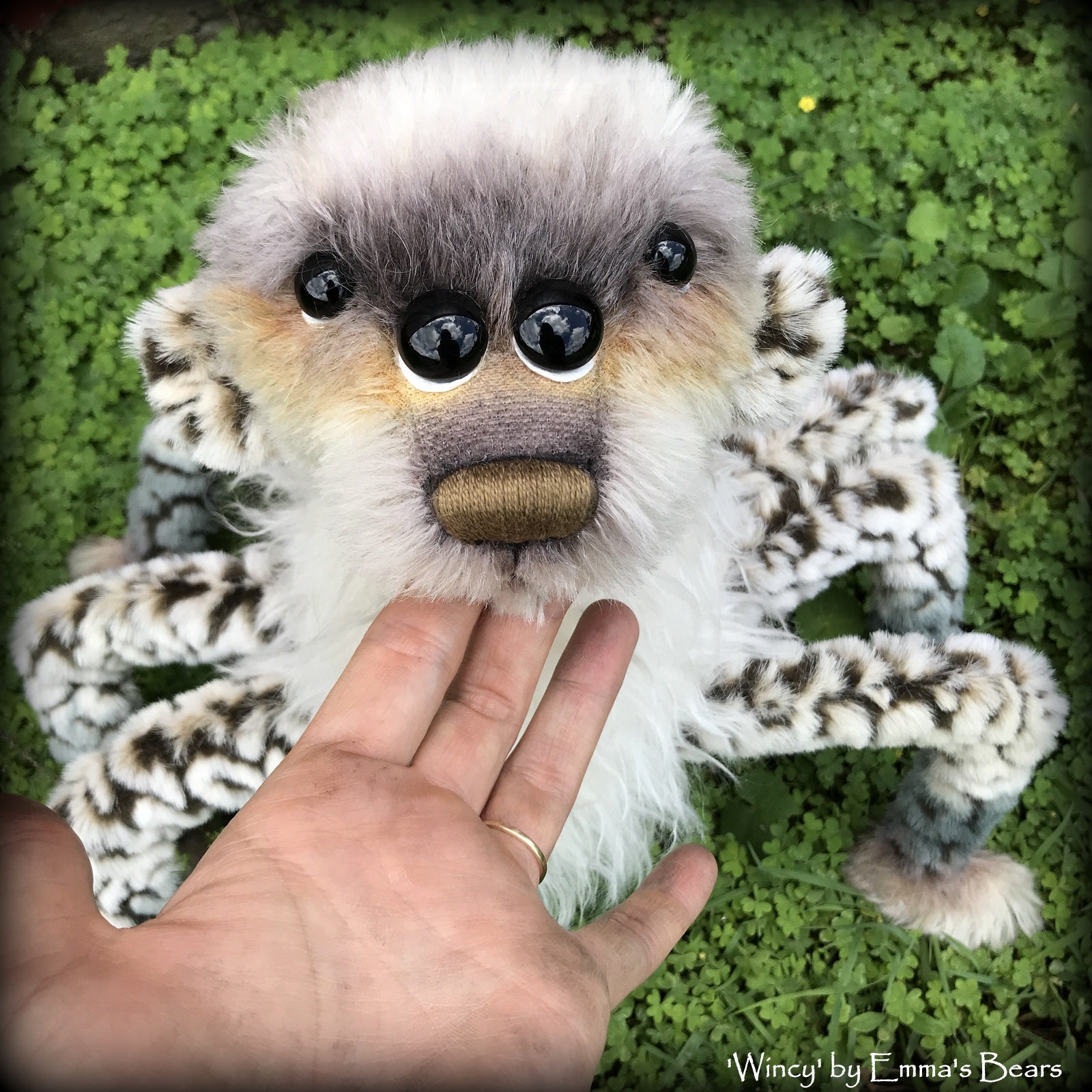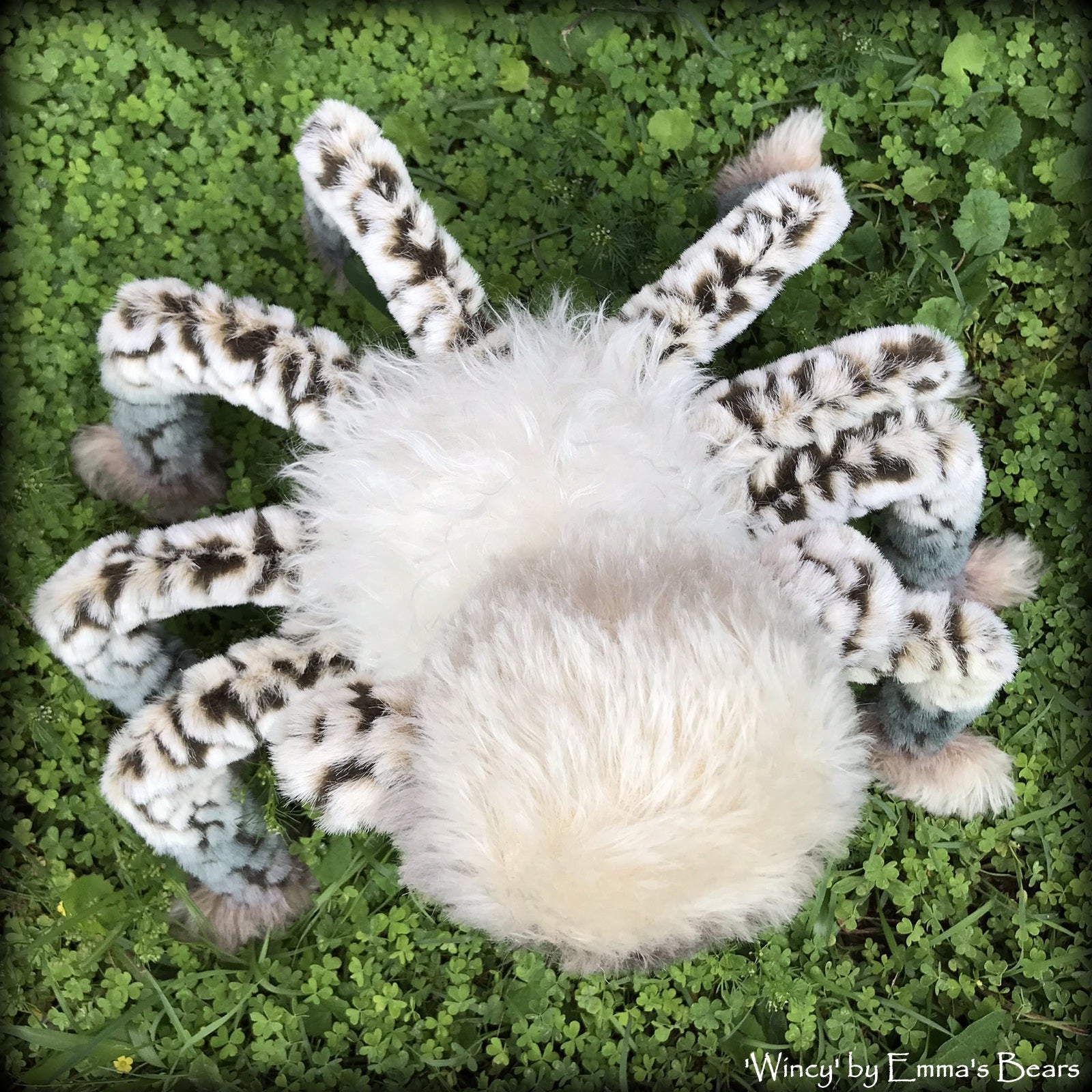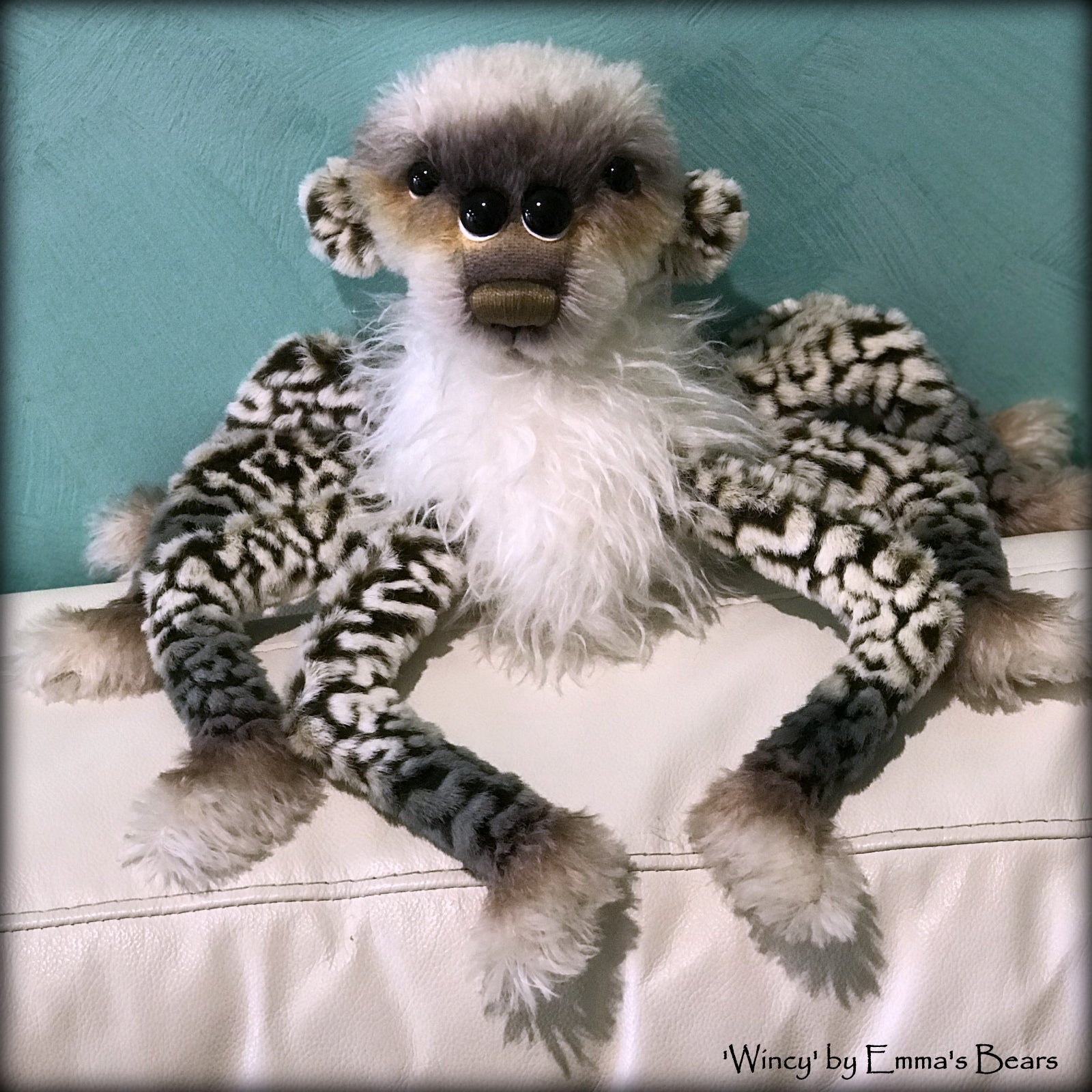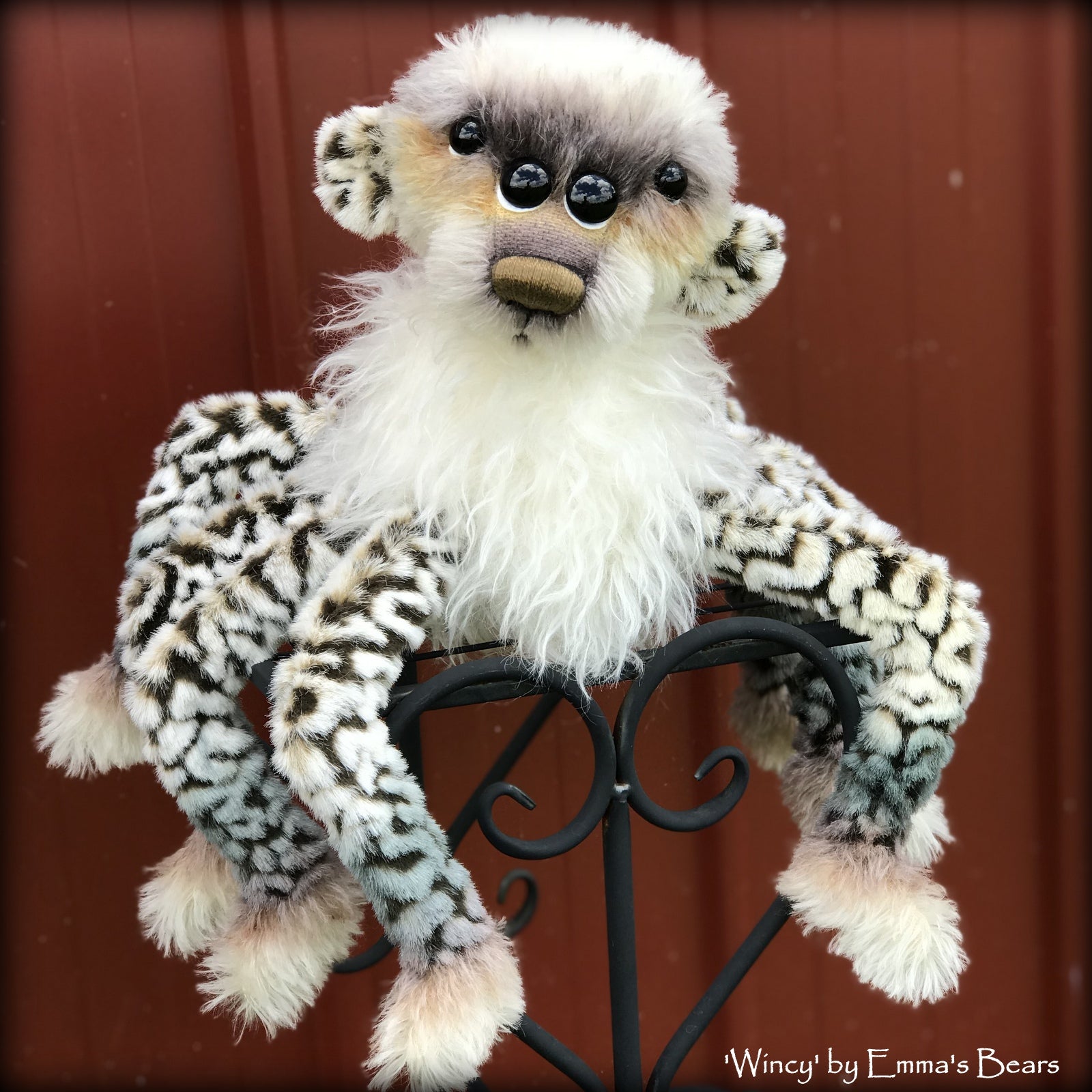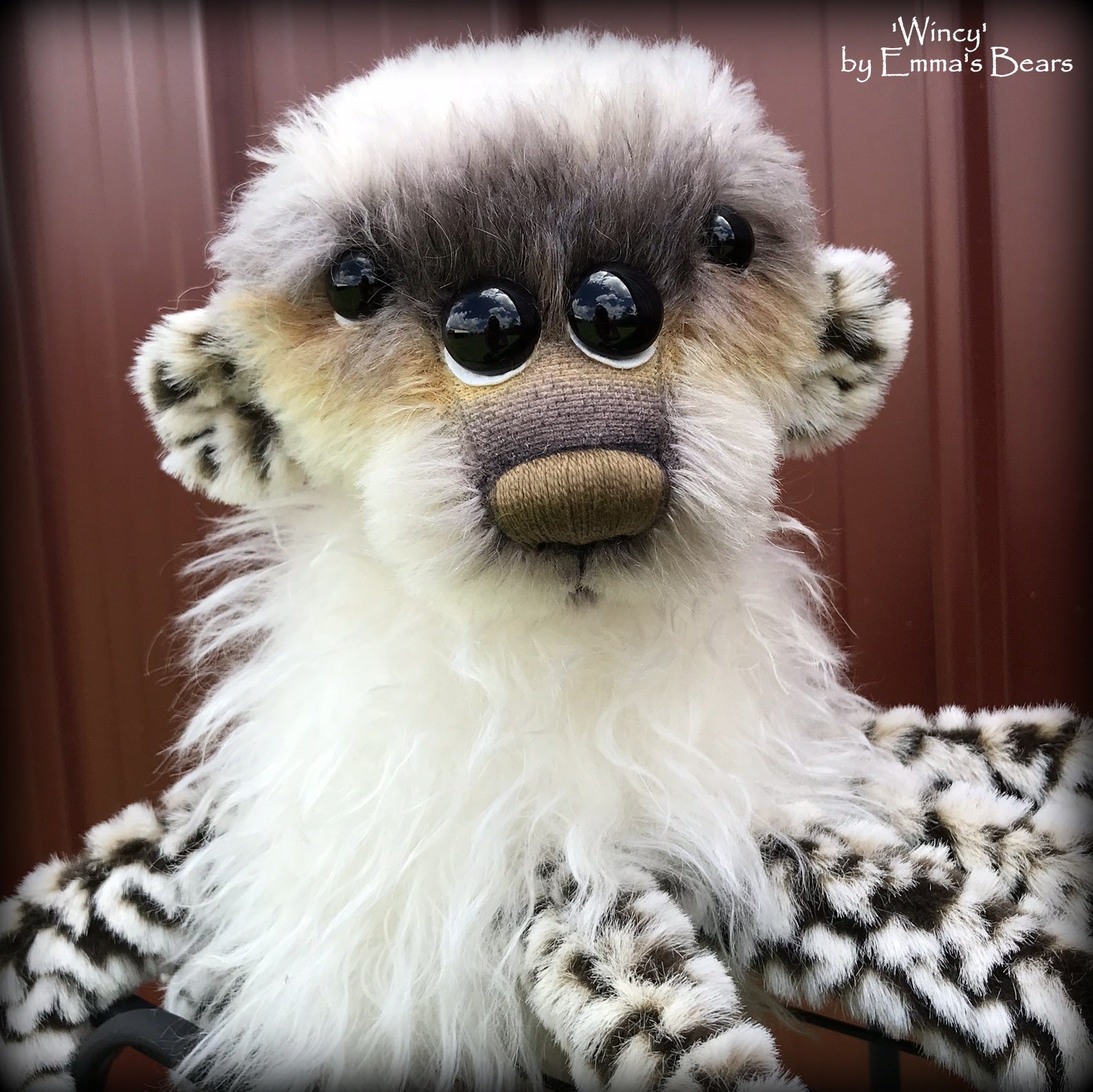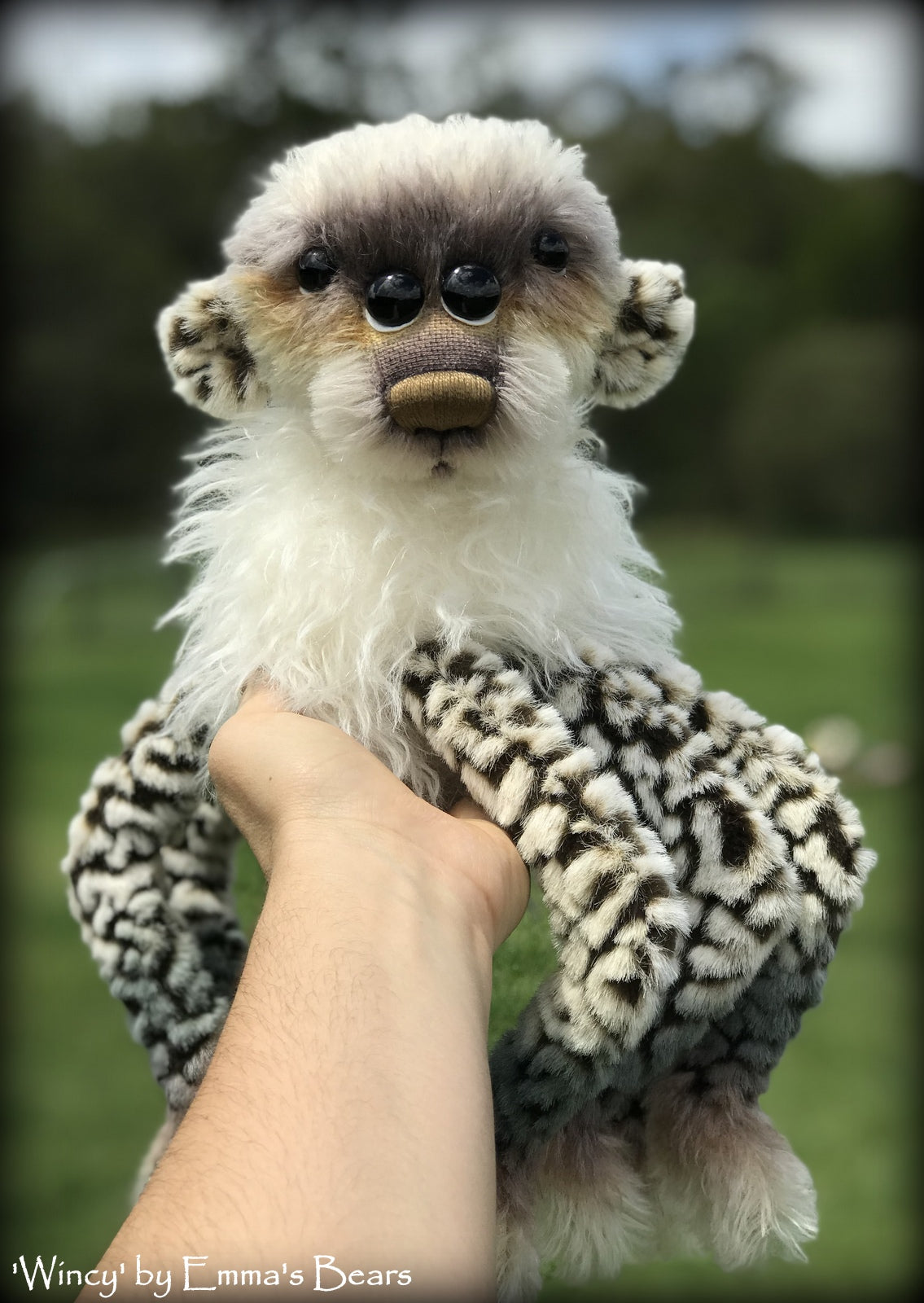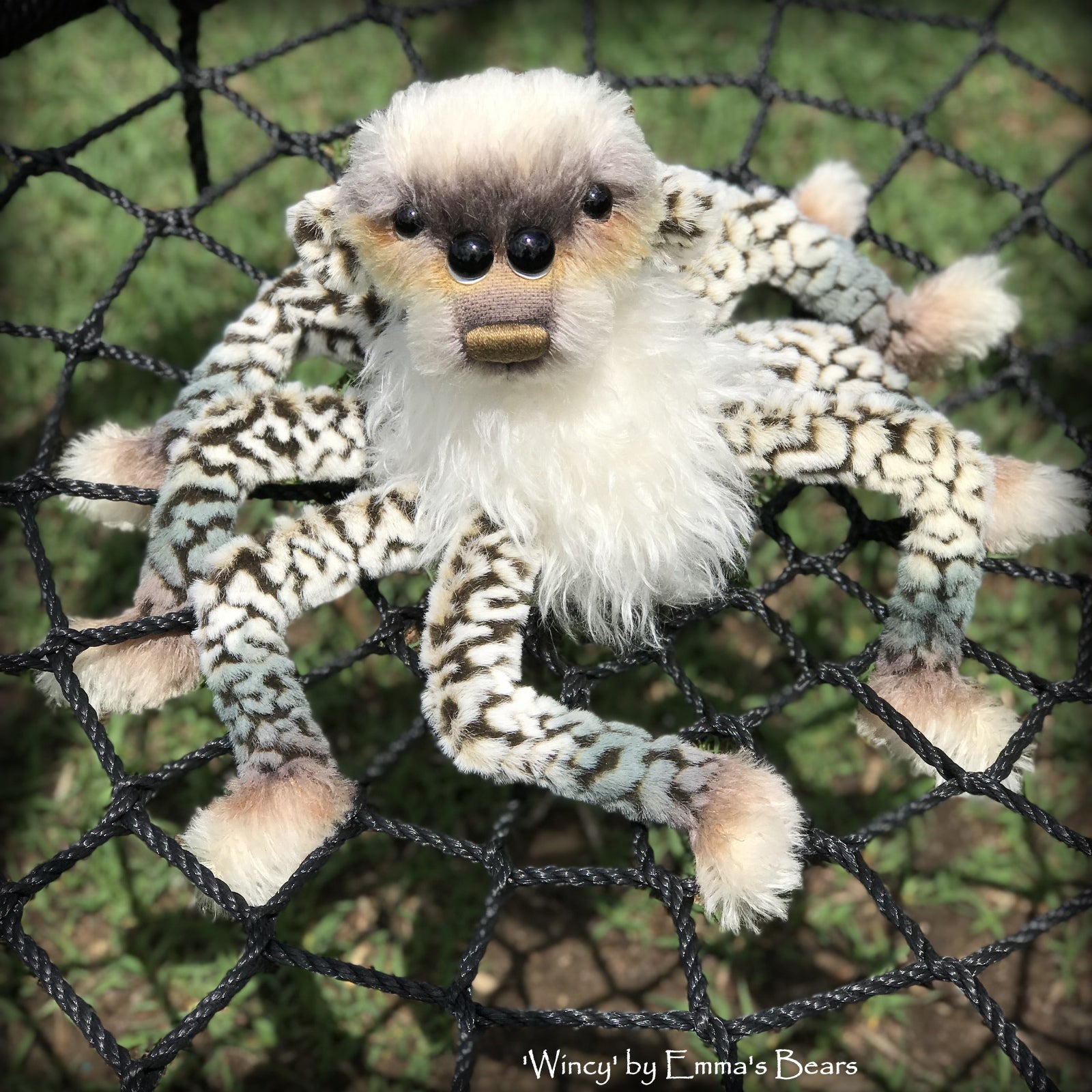 Wincy - 14" special Halloween Artist Spider-Bear by Emma's Bears - OOAK
'Wincy'
By Emma and Mark Nicholson
EMMA'S BEARS
14" (35cm)


Wincy is an odd little fellow, born from an idea to make a hybrid spider-teddy-like creature inspired by the adorable little faces of jumping spiders. Wincy is 14" 'tall' from the top of his head to the bottom of his 8 feet when held with his legs dangling free. His head and his fuzzy feet have been cut from a pale beige wispy mohair. His belly is cut from a super long scruffy white mohair and his legs and teddy-ears are cut from a very unusual textured faux fur.
All 8 of his legs are T-pin jointed, weighted and wired. The plan was that he might have been able to stand up, but alas he's just a little too cuddly to support his own weight! He does look gorgeous with his legs draped over a shelf, or with them splayed out around him. Wincy's neck is also T-pin jointed and he looks out through 4 big black glass spidery eyes! His has a traditional teddy-style hand embroidered perle cotton nose and some inktense shading. 
Wincy is a one of a kind soft sculpture, and something for those collectors of the unusual!
~*~ Please Note that these bears are designed to be Adult Collectables and not intended for infants and young children due to small parts and potential for damage ~*~