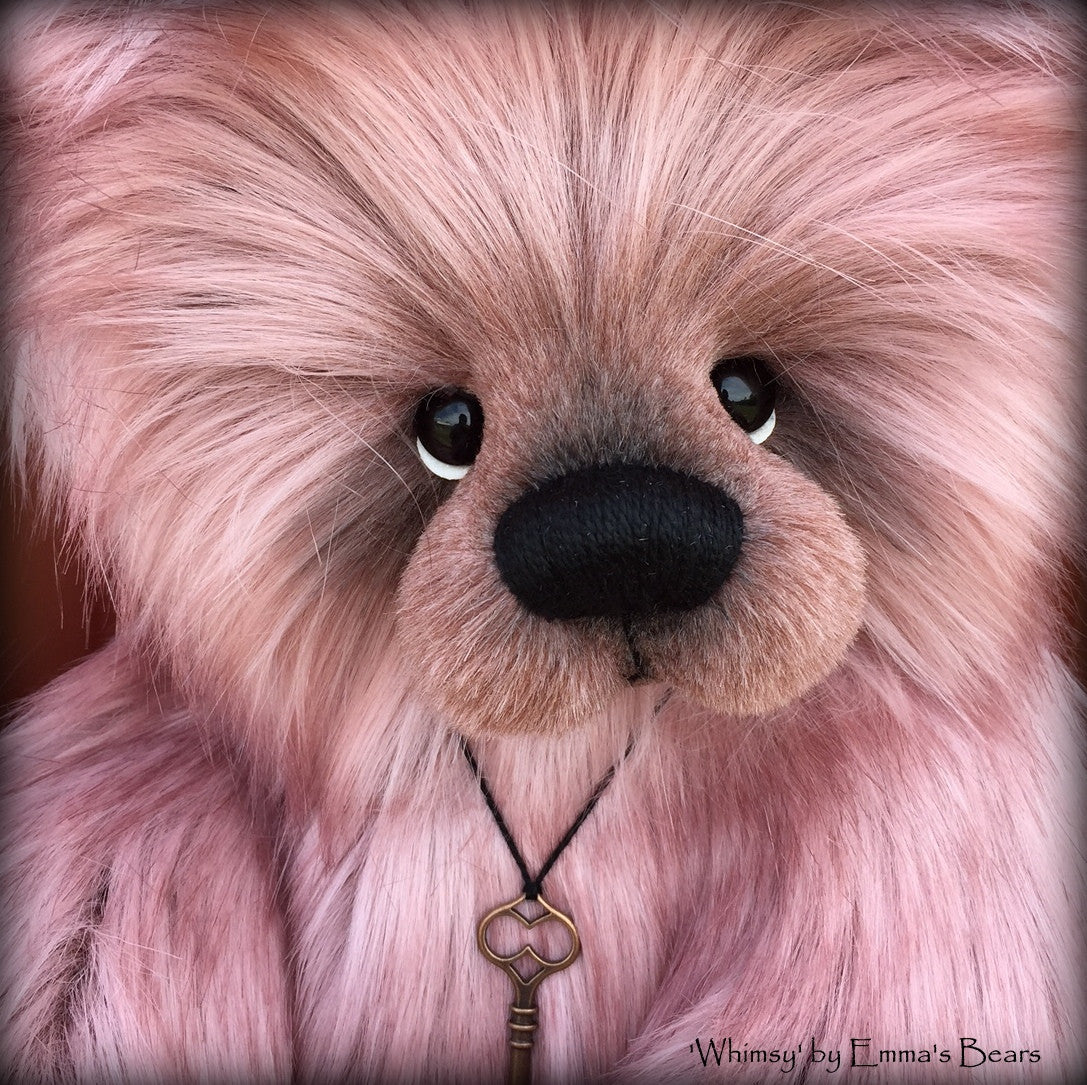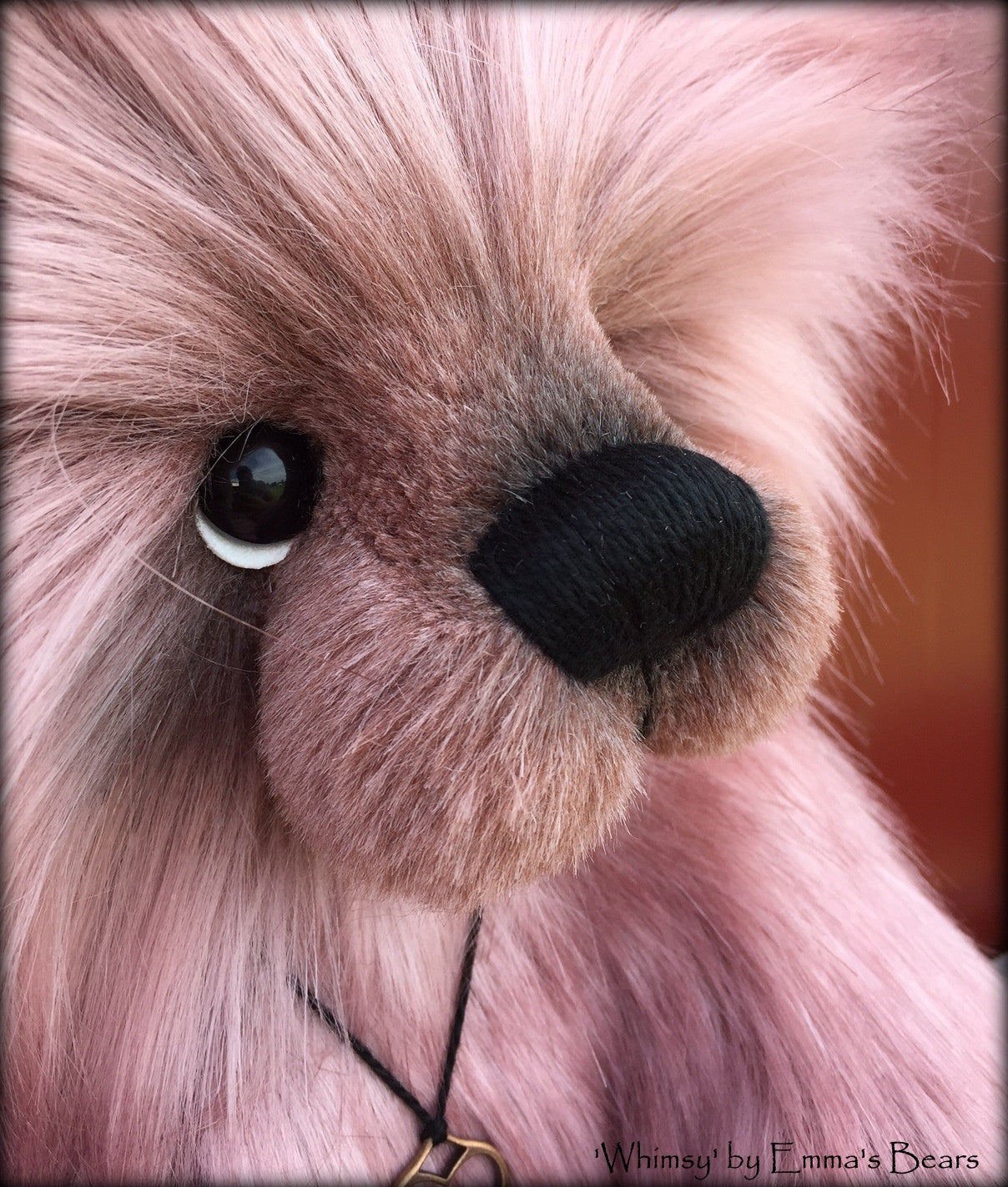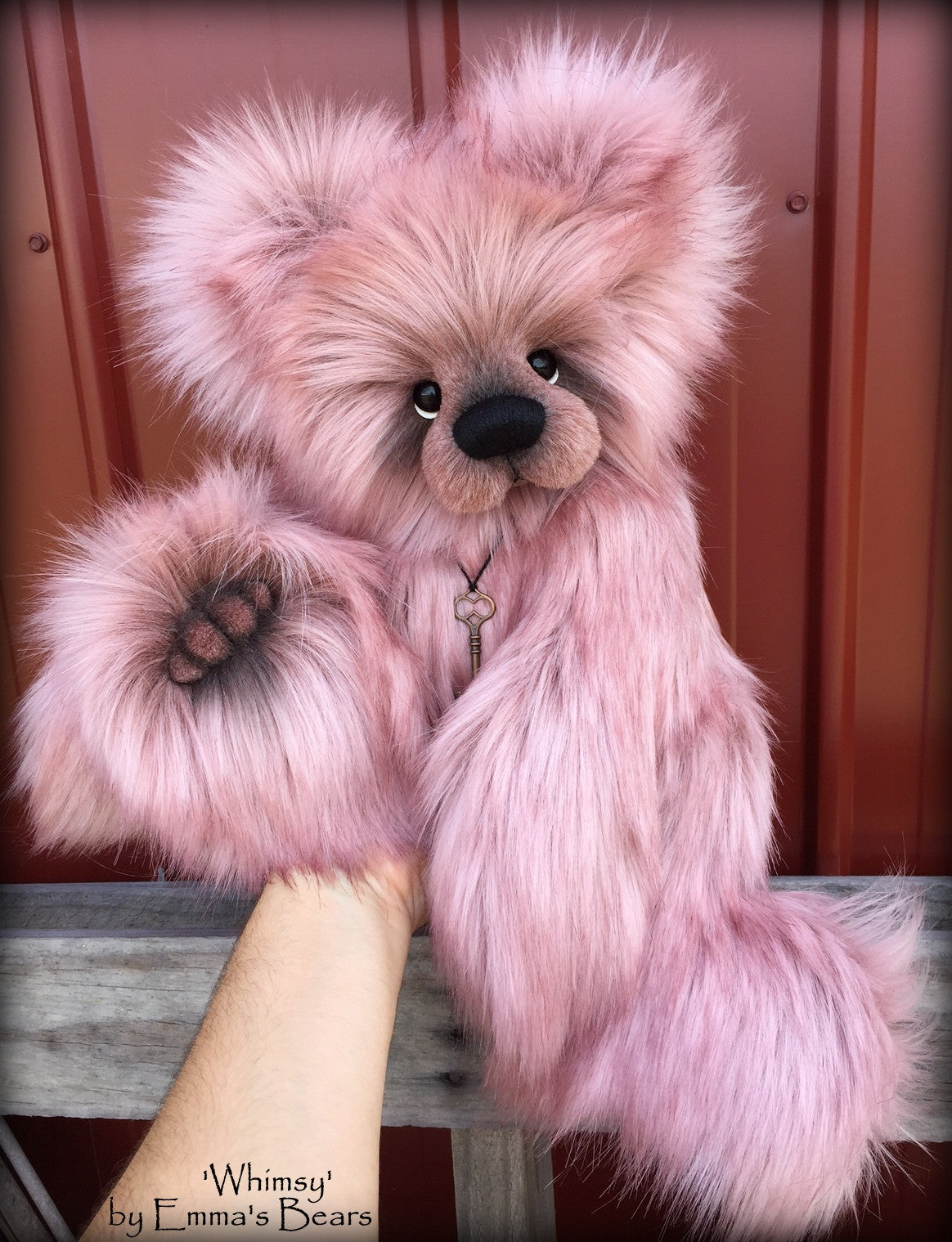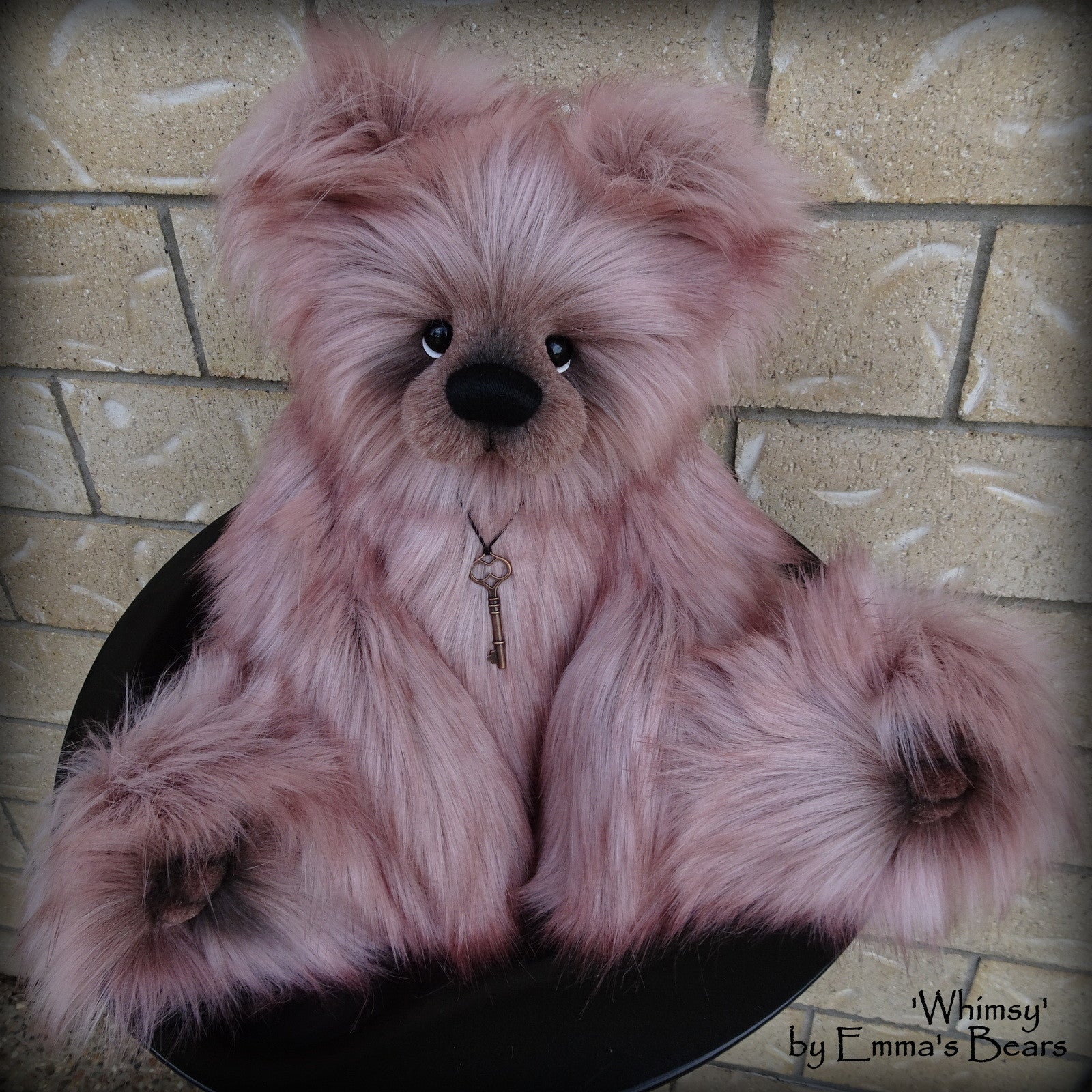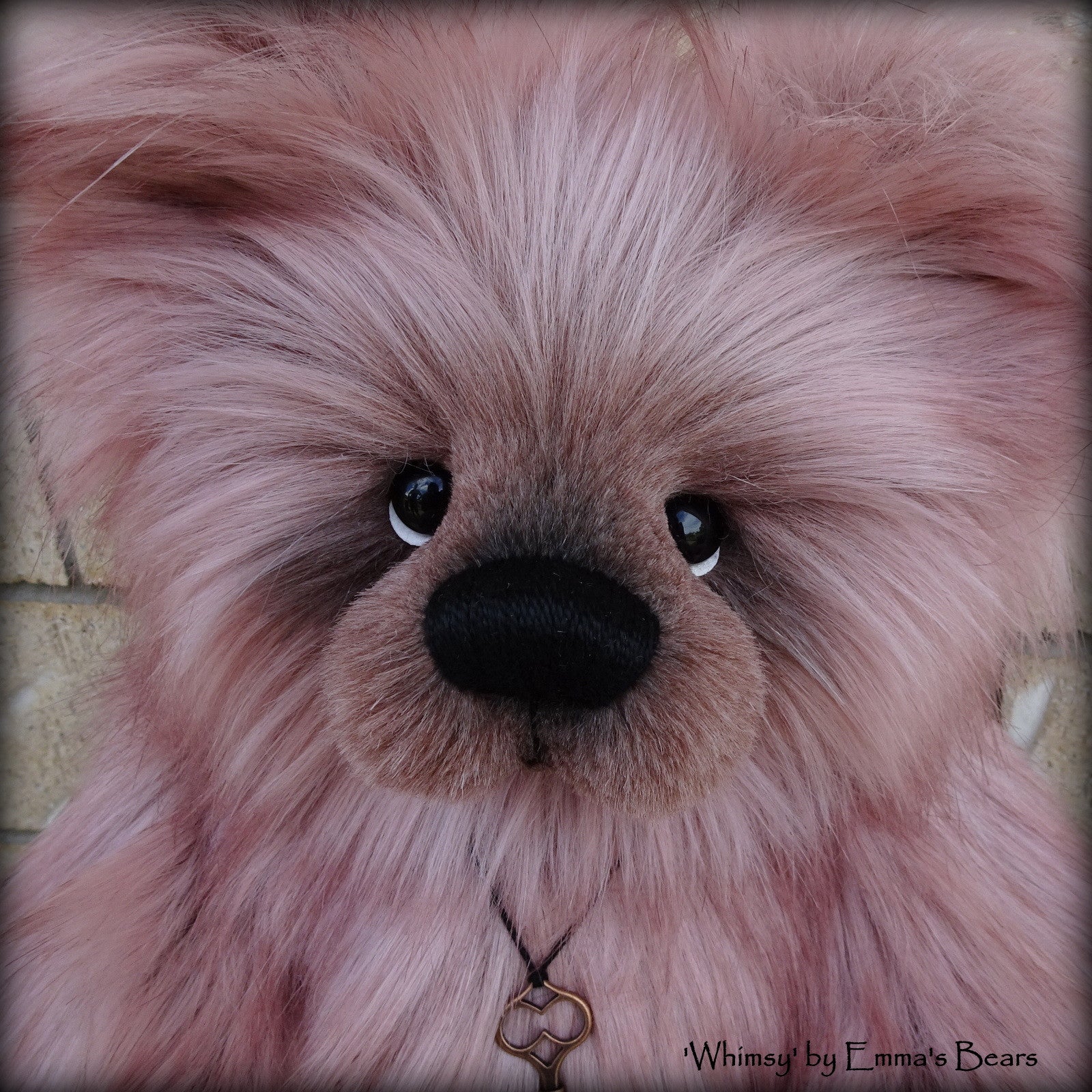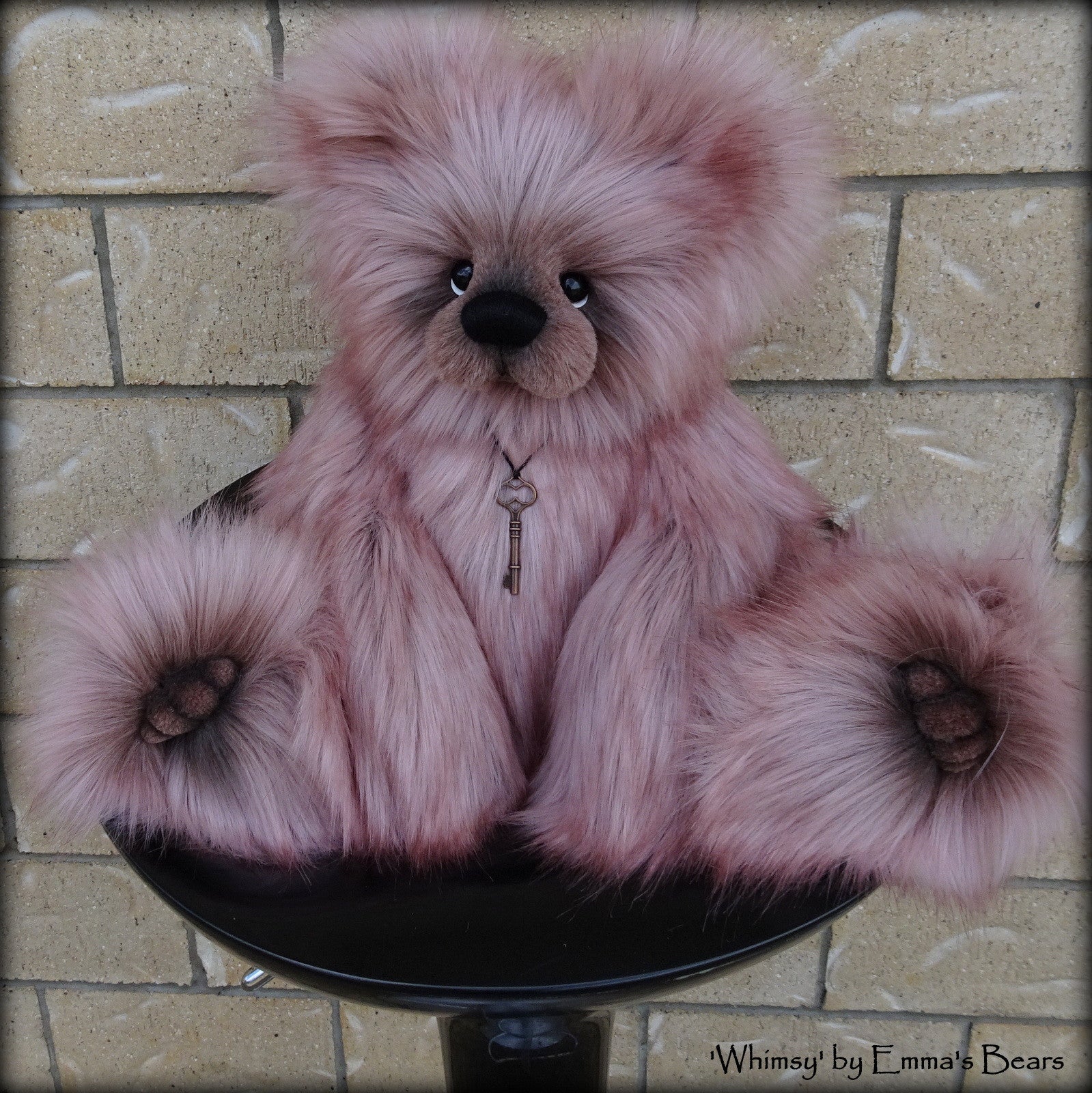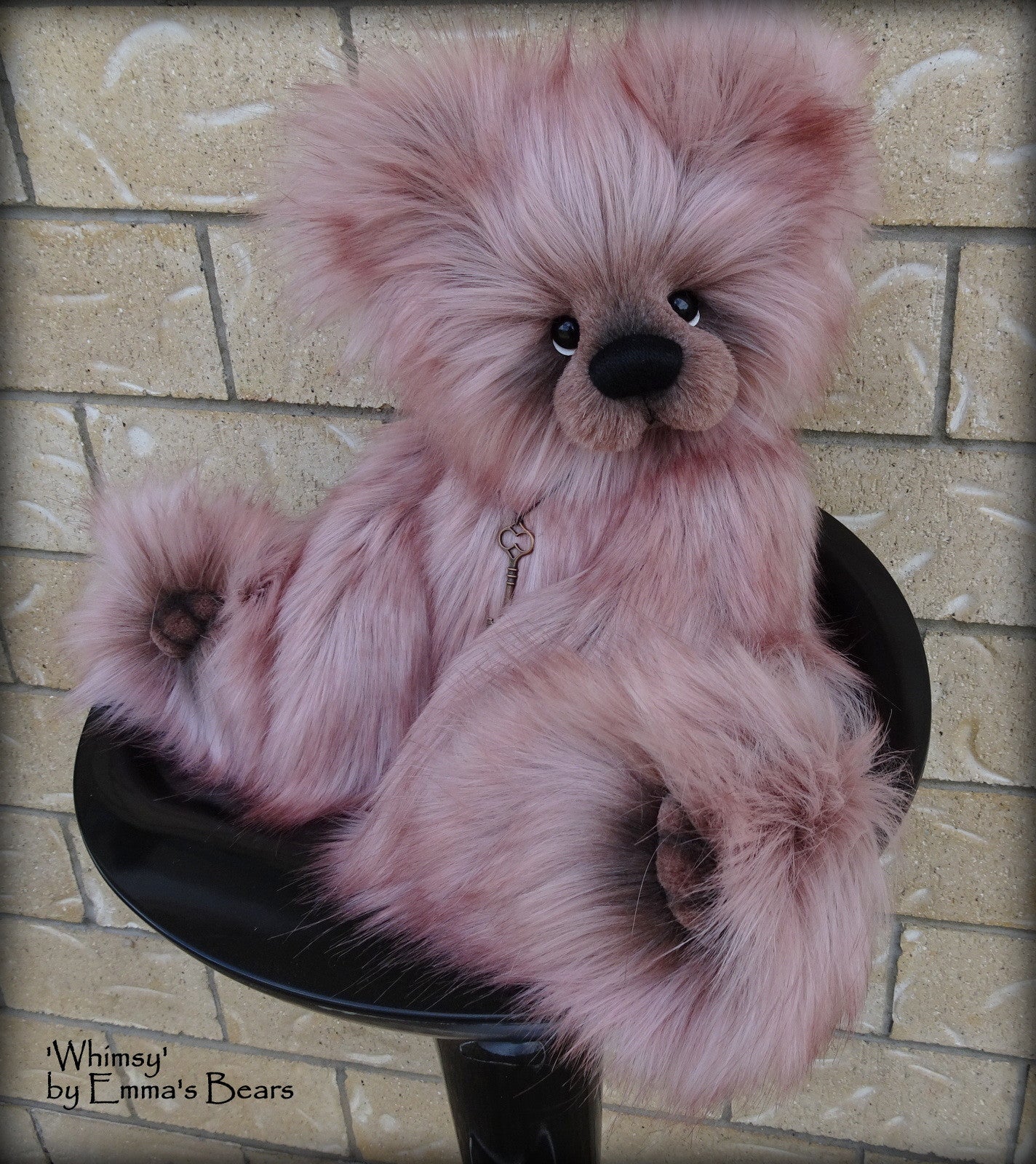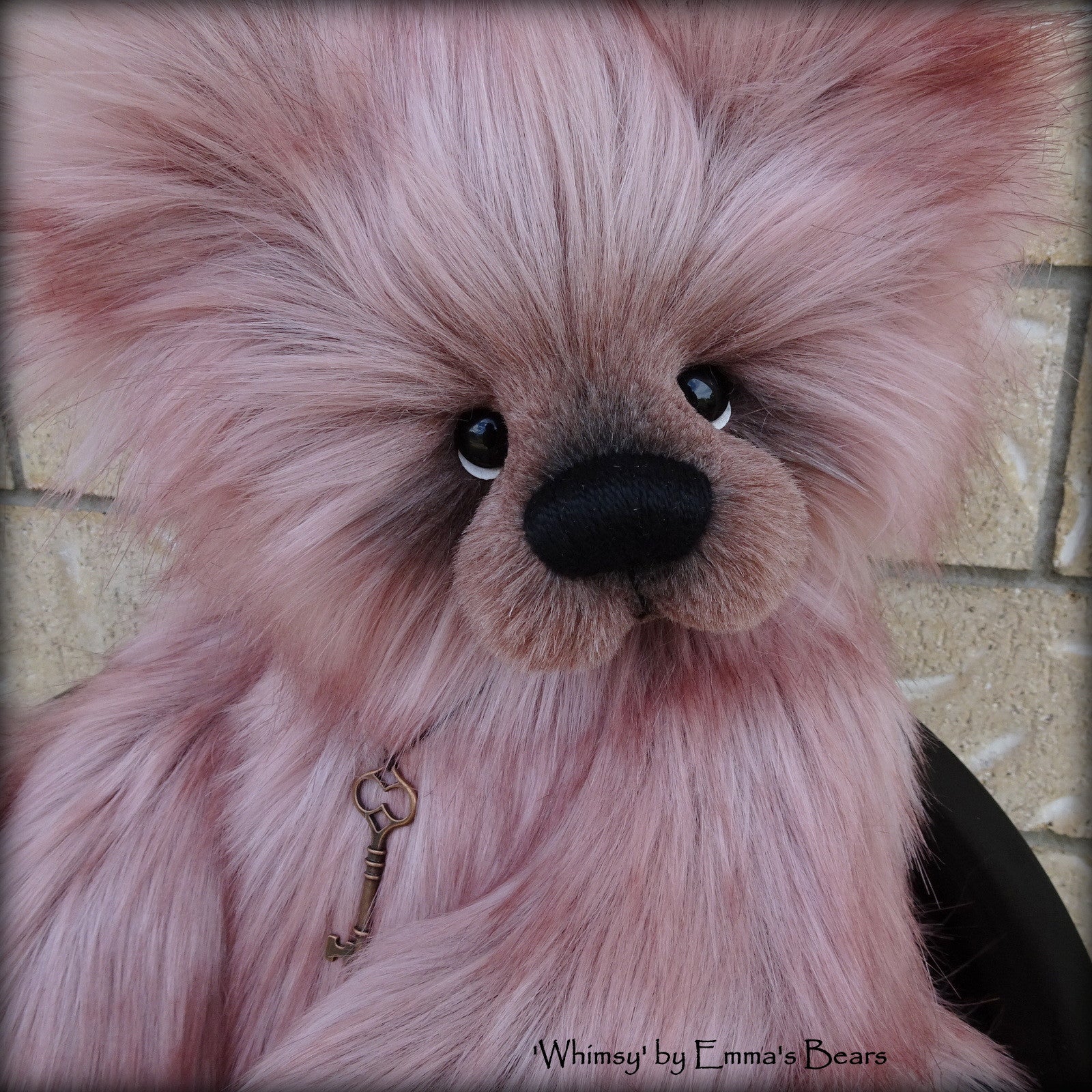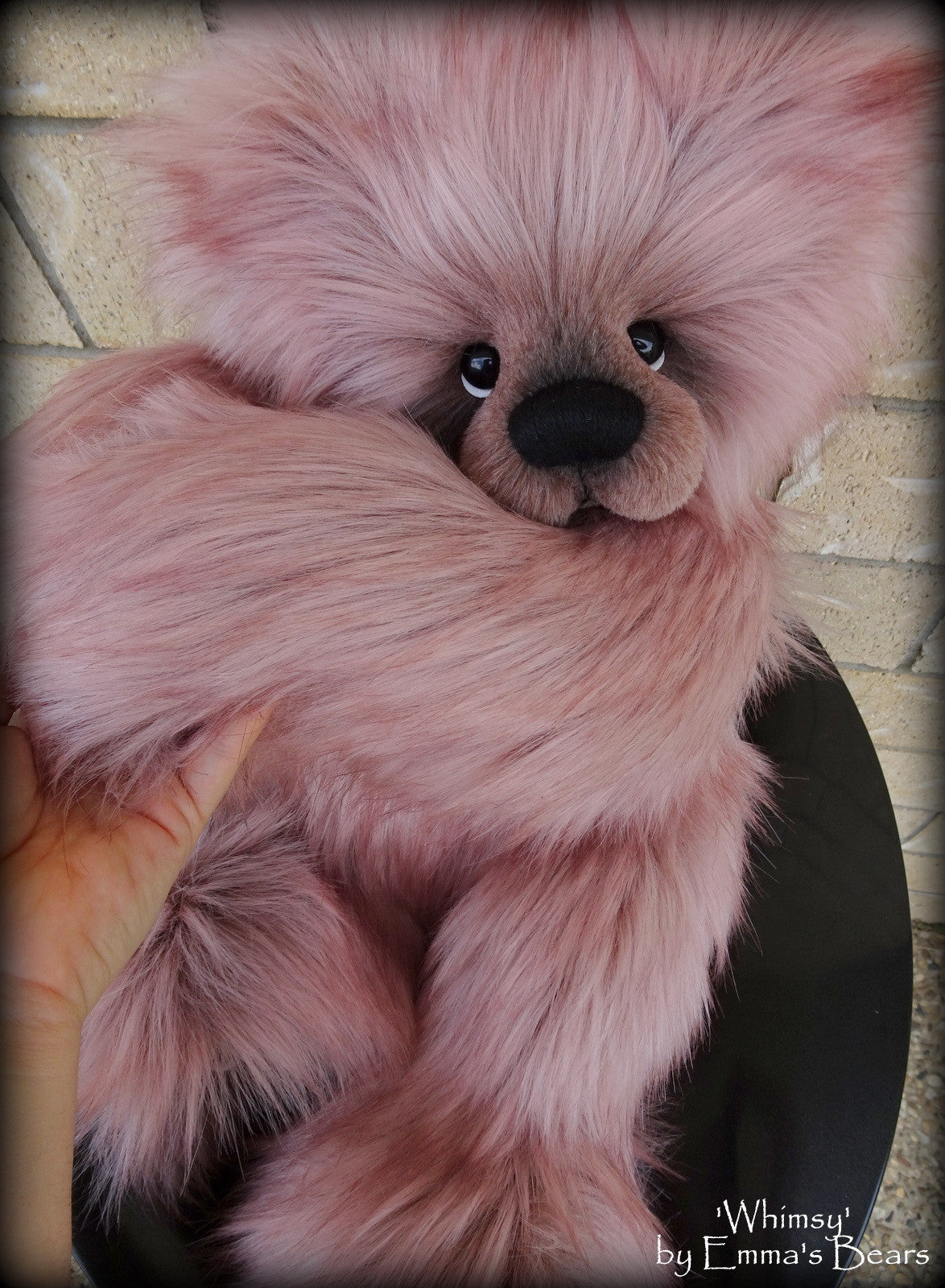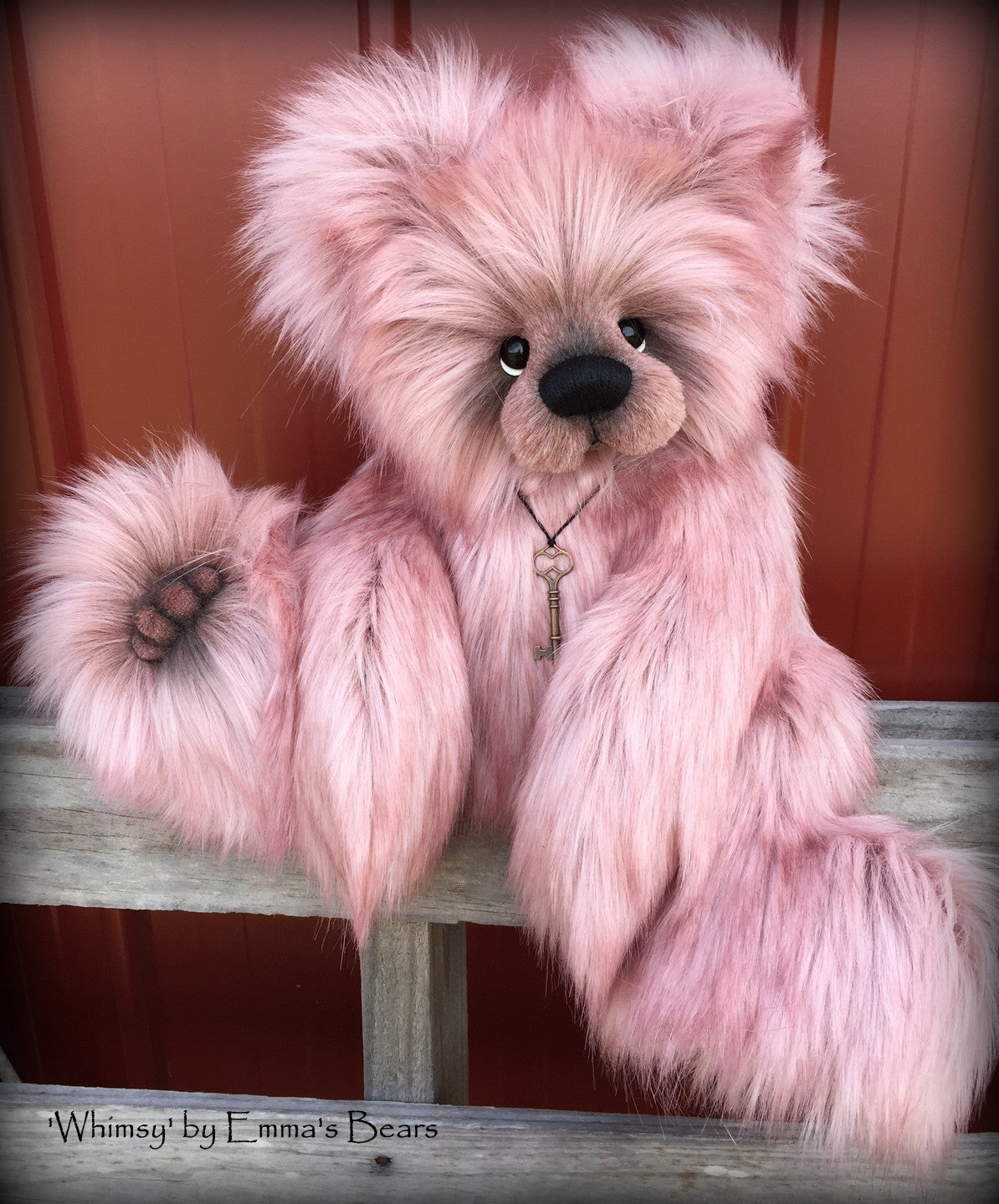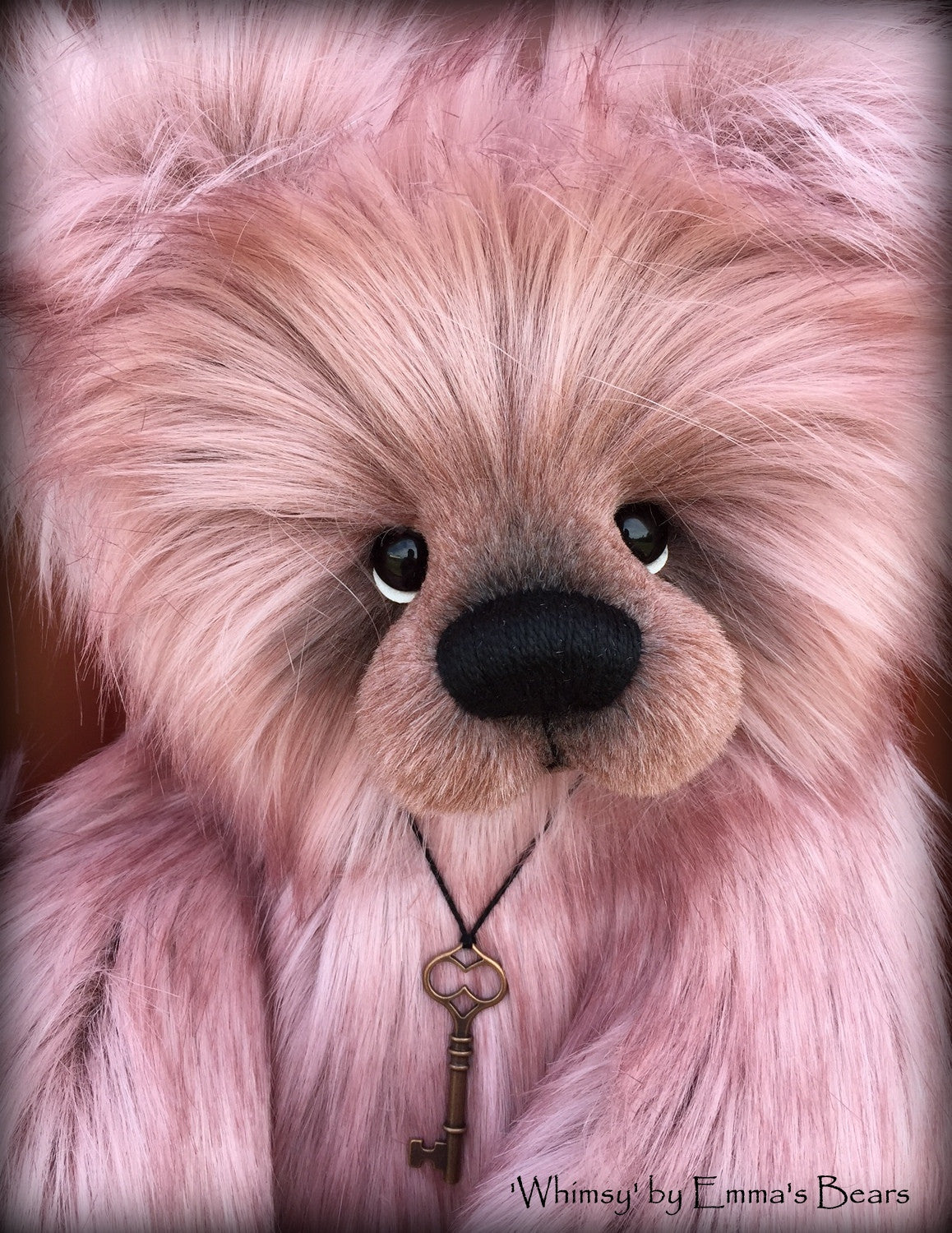 Whimsy - 20IN faux fur bear by Emmas Bears - OOAK
'Whimsy'
By Emma and Mark Nicholson
EMMA'S BEARS
20" (50cm)

This spectacular ball of fluff is 'Whimsy', a big bear with a seriously cute look.
Whimsy has been made using our 'Belarius' design, and cut from a piece of our 'Whimsy Rouge' super dense faux fur. The colouring on this fur is so beautiful and unusual that we've photographed Whimsy in two different lighting set-ups, with two different backgrounds and using two different cameras to try and accurately capture it! 
She has hand-pulled and shaded 3D toes made from more of the trimmed back faux fur with a furry heal. Please note that due to this curved-arm design he doesn't have hand-pads, and the arms are designed to be tucked into her lap.
Whimsy looks out through big black glass and has a hand embroidered black perle cotton nose. We've stuffed her quite well, so she is a weighty girl, but not too firmly so she can still give great squishy cuddles. She does sit beautifully with those long, heavy, curved arms in her lap, but can be posed in a number of ways - she just can't stand as her legs are bent. 
Whimsy is a one of a kind artist bear as made by Emma's Bears. We will be offering kits for this bear if you'd like to have a go at making one like her yourself - but she will be the only one ever made by us here at Emma's Bears.

~*~ Please Note that these bears are designed to be Adult Collectables and not intended for infants and young children due to small parts and potential for damage