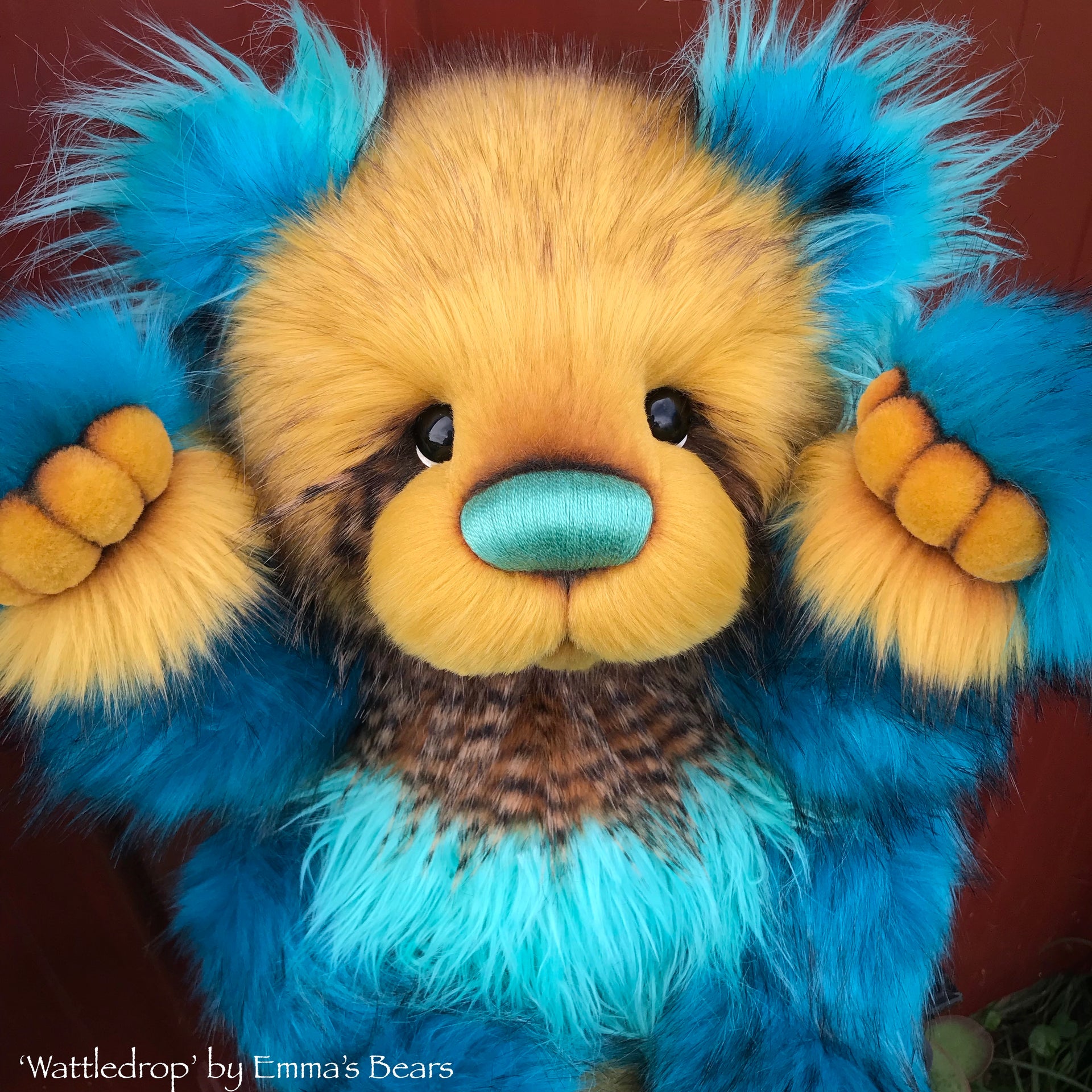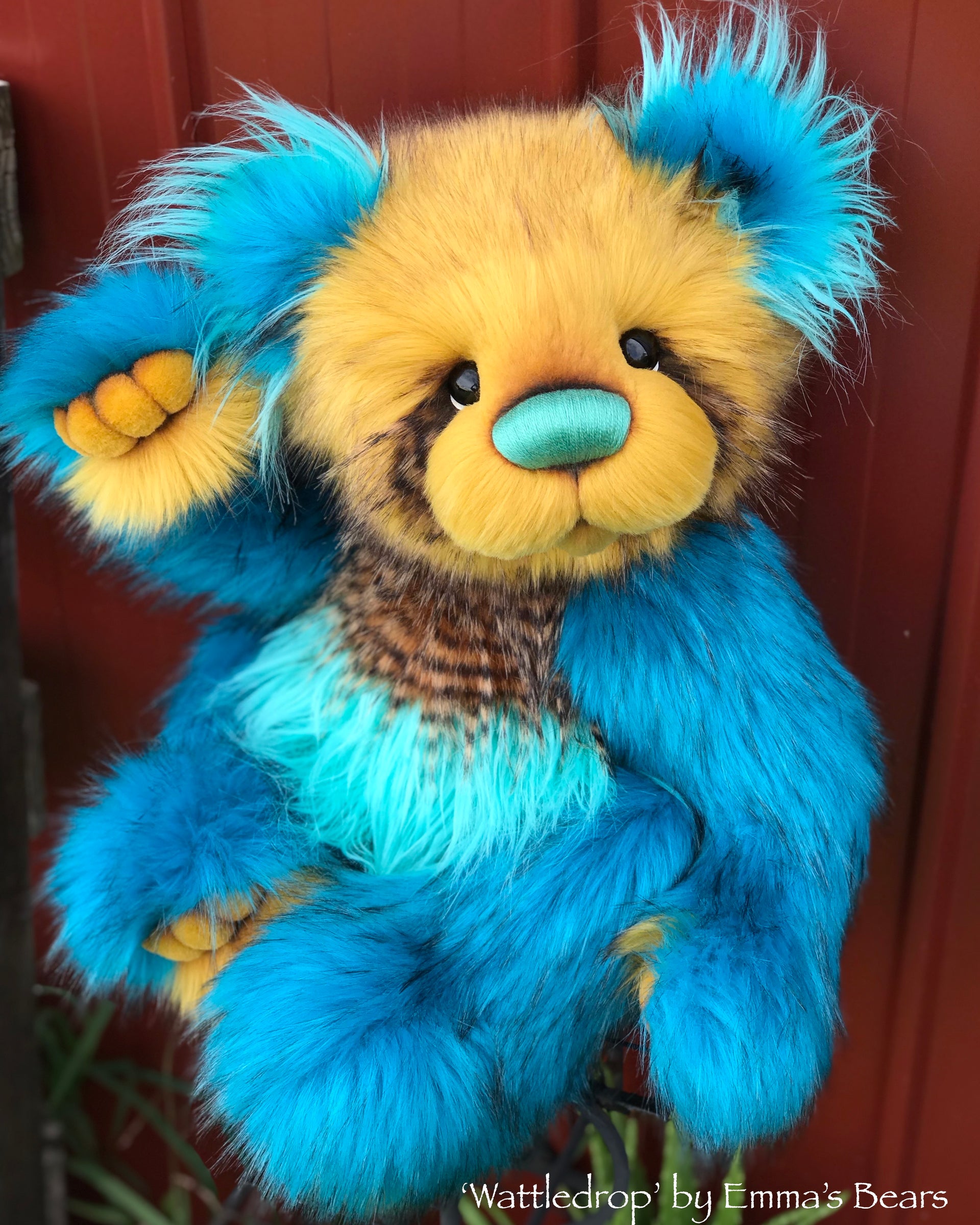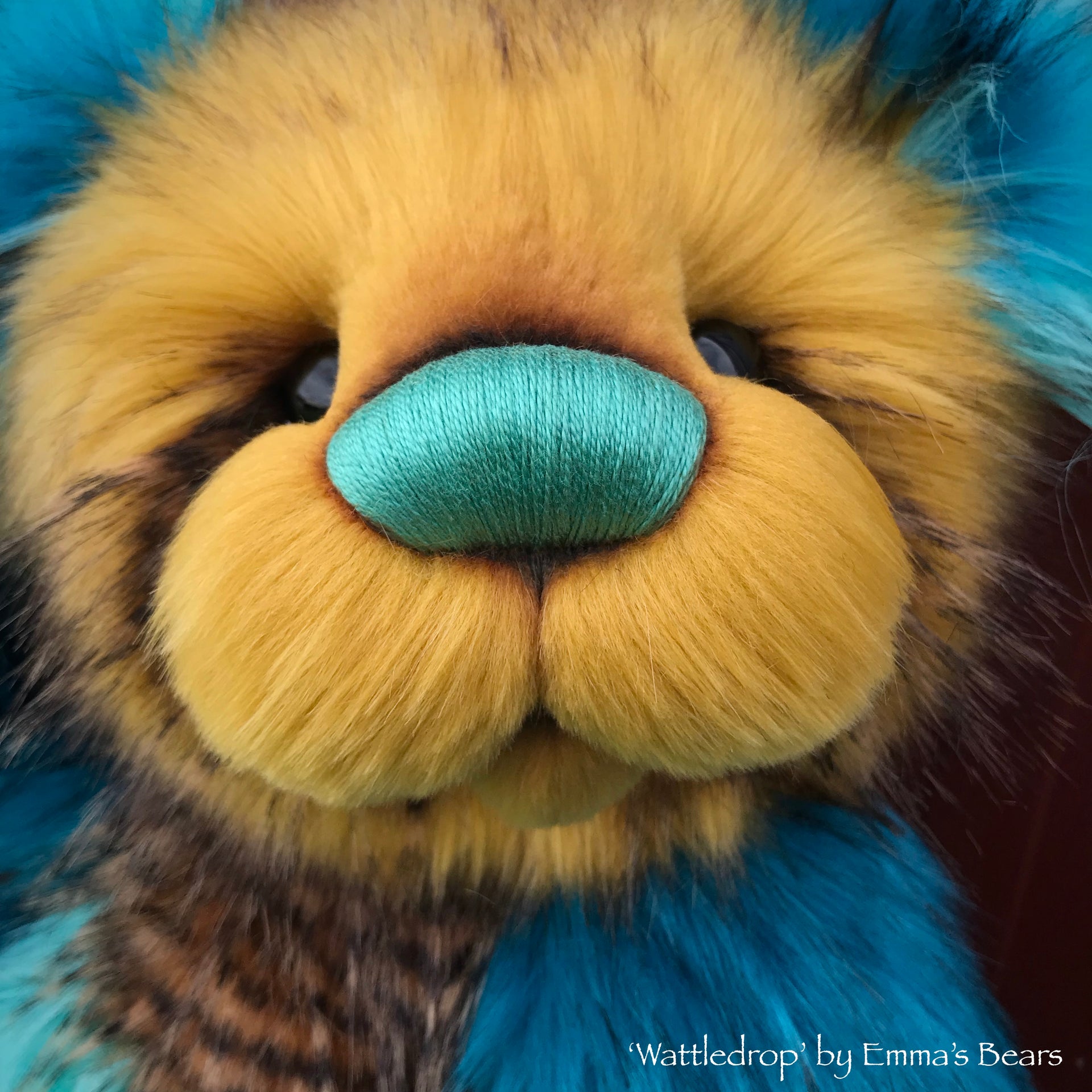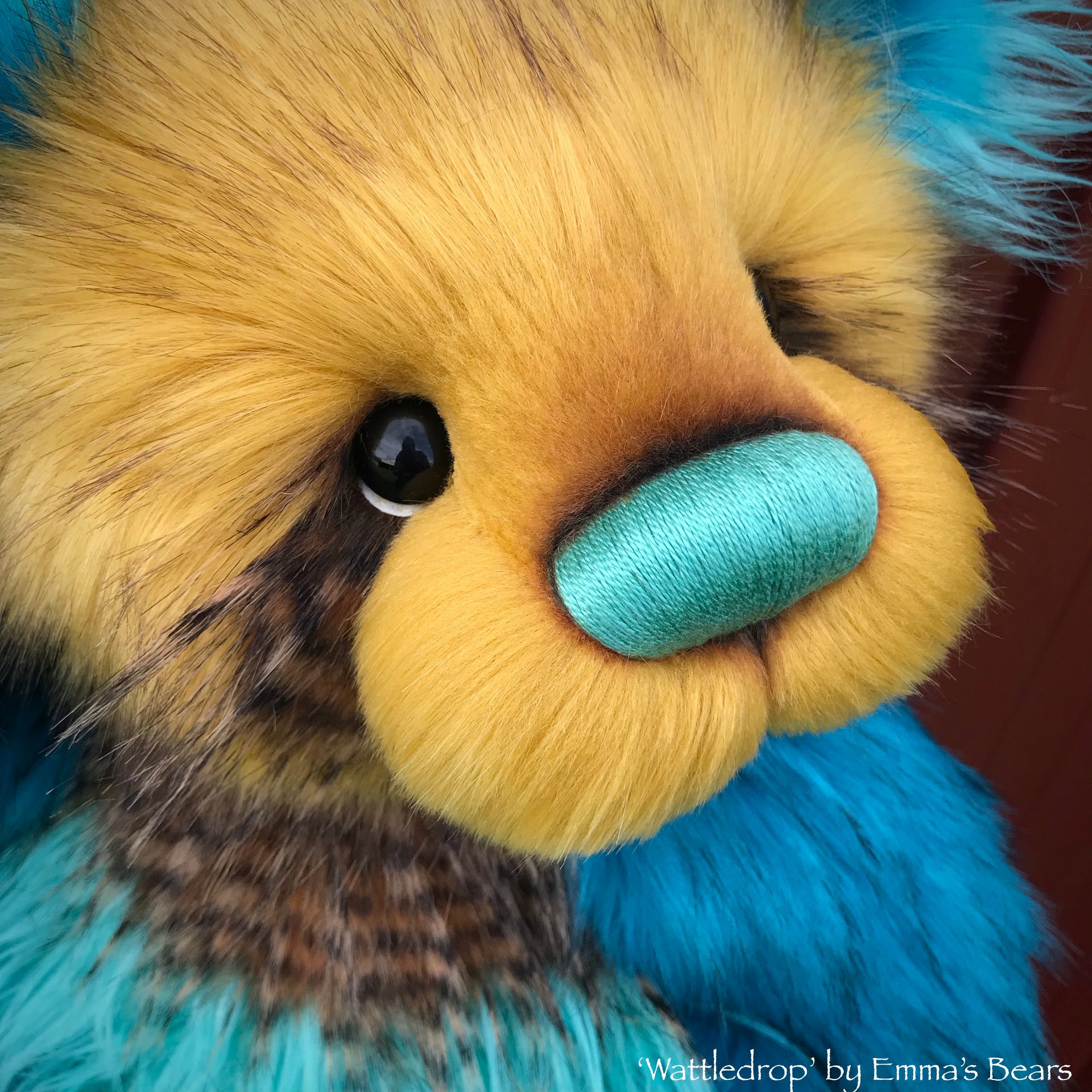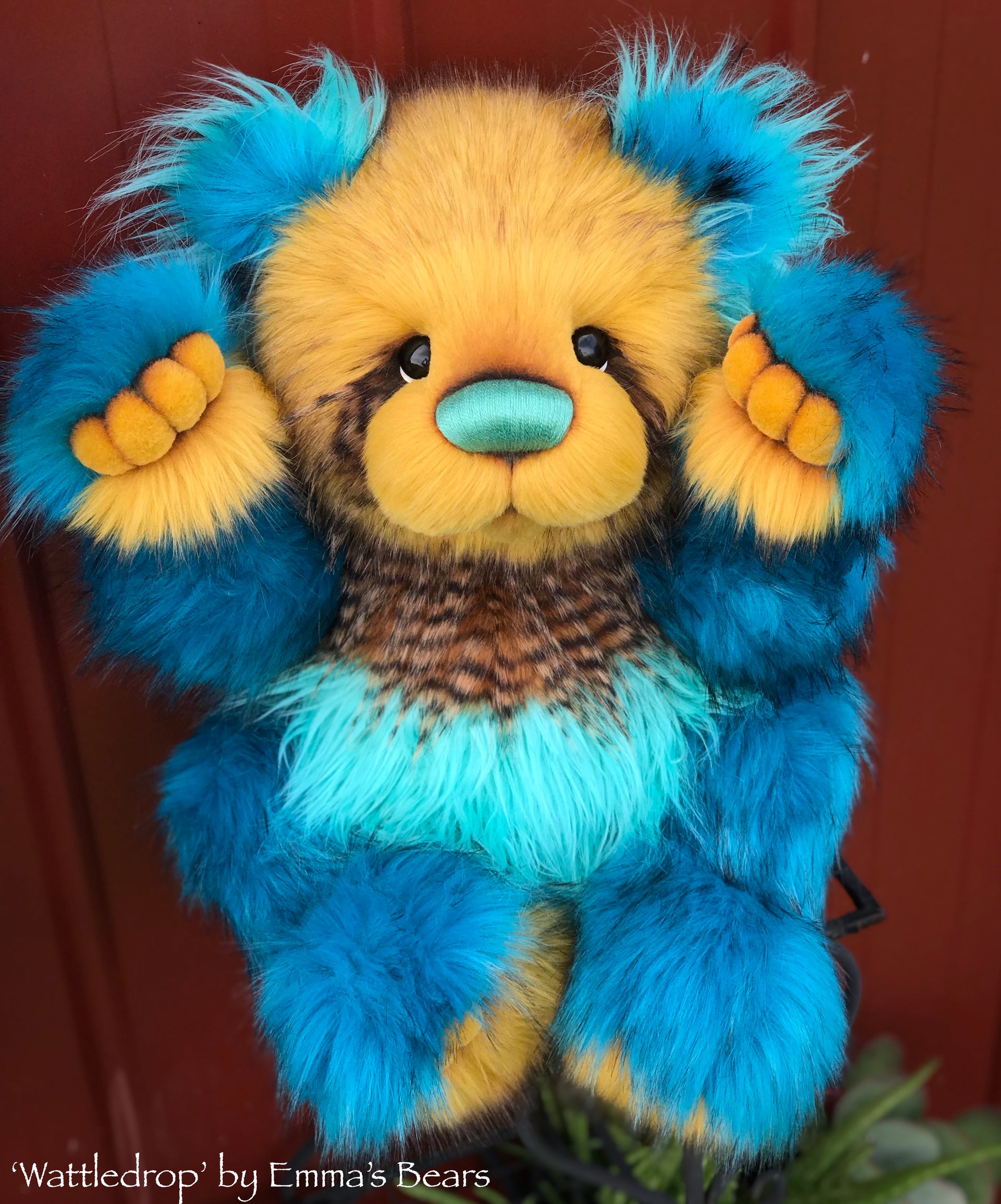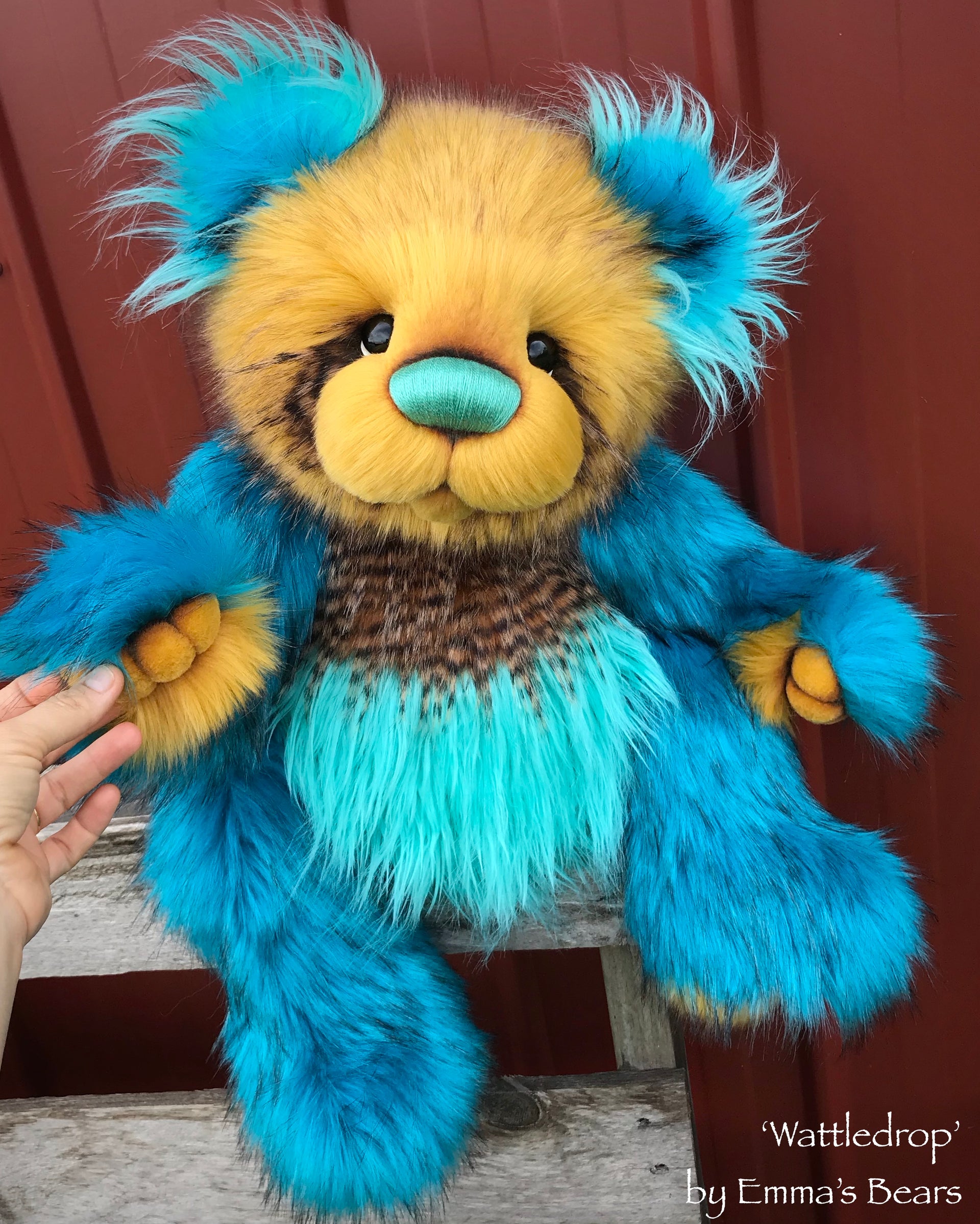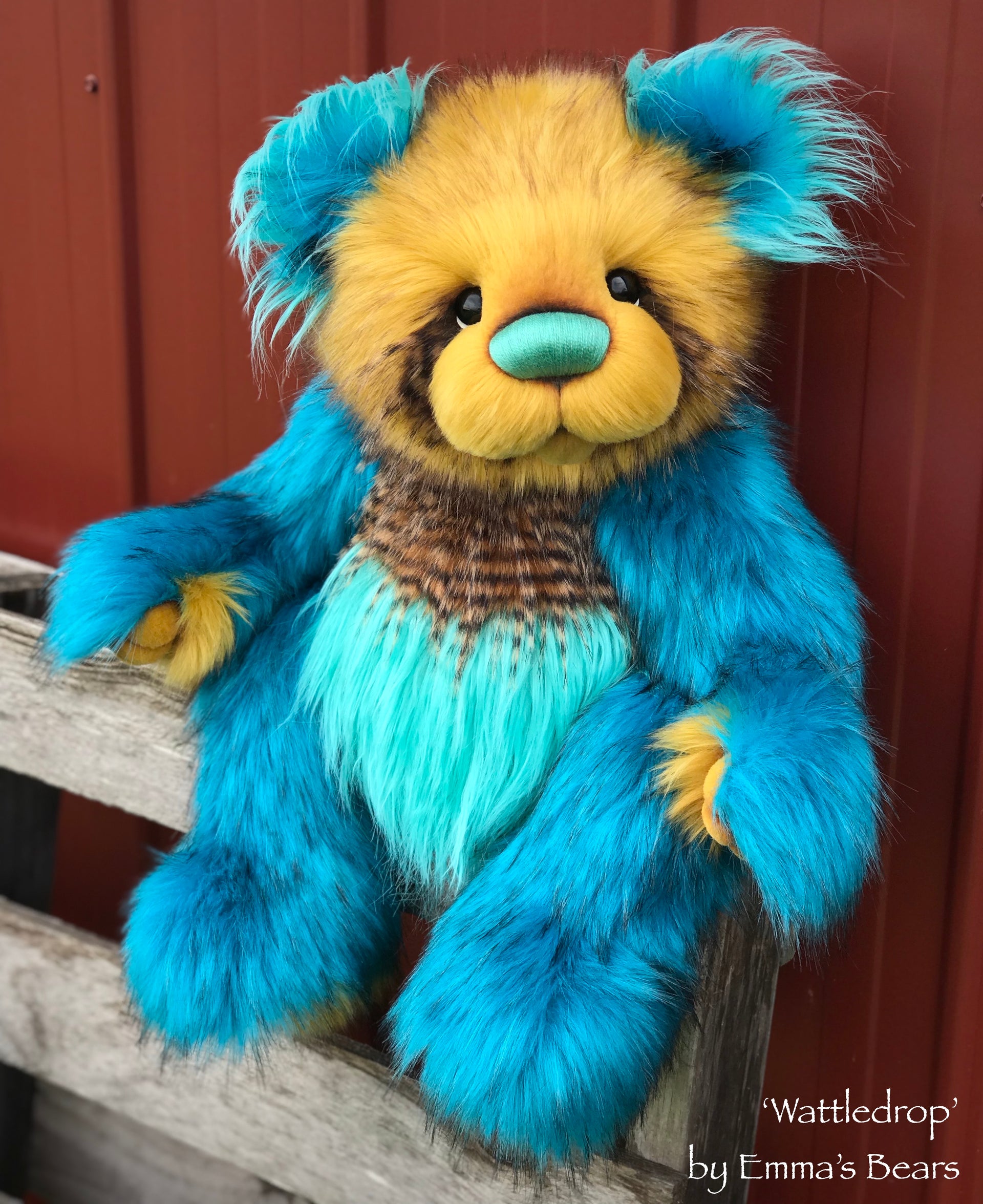 Wattledrop - 24" faux fur bear by Emmas Bears - OOAK
'Wattledrop'
By Emma and Mark Nicholson
EMMA'S BEARS
24" (62cm)

This spectacular ball of gorgeousness is 'Wattledrop', a big bear with a seriously quirky look!
Wattledrop has been made using a slightly reduced version of our big 'Belladonna' design to give us a slightly less imposing bear of 24" tall. He is made entirely from luxury faux fur, utilising four colours that I just had to put together as they all looked so lovely. His face, hands and feet have been cut from a very dense mustard fur, his limbs and inner ears are cut from a deep teal blue faux fur, his eye patches and chest have been cut from a long chestnut feather fur, and his belly and outer ears have been cut from a shaggy aqua/turquoise fur. 
Wattledrop has hand-pulled and shaded 3D toes made from trimmed back faux fur with a furry heal. He looks out through big black glass and has a huge hand embroidered aqua/turquoise perle cotton nose. We've stuffed him a little more softly then usual, so he is able to give lovely cuddles. He sits beautifully in a chair or on a shelf and can be posed in a number of ways - he just can't stand as his legs are bent. 
Wattledrop is a one of a kind artist bear as made by Emma's Bears. We will be offering a limited number of kits for this bear if you'd like to have a go at making one like him yourself - but he will be the only one ever made by us here at Emma's Bears.

~*~ Please Note that these bears are designed to be Adult Collectables and not intended for infants and young children due to small parts and potential for damage