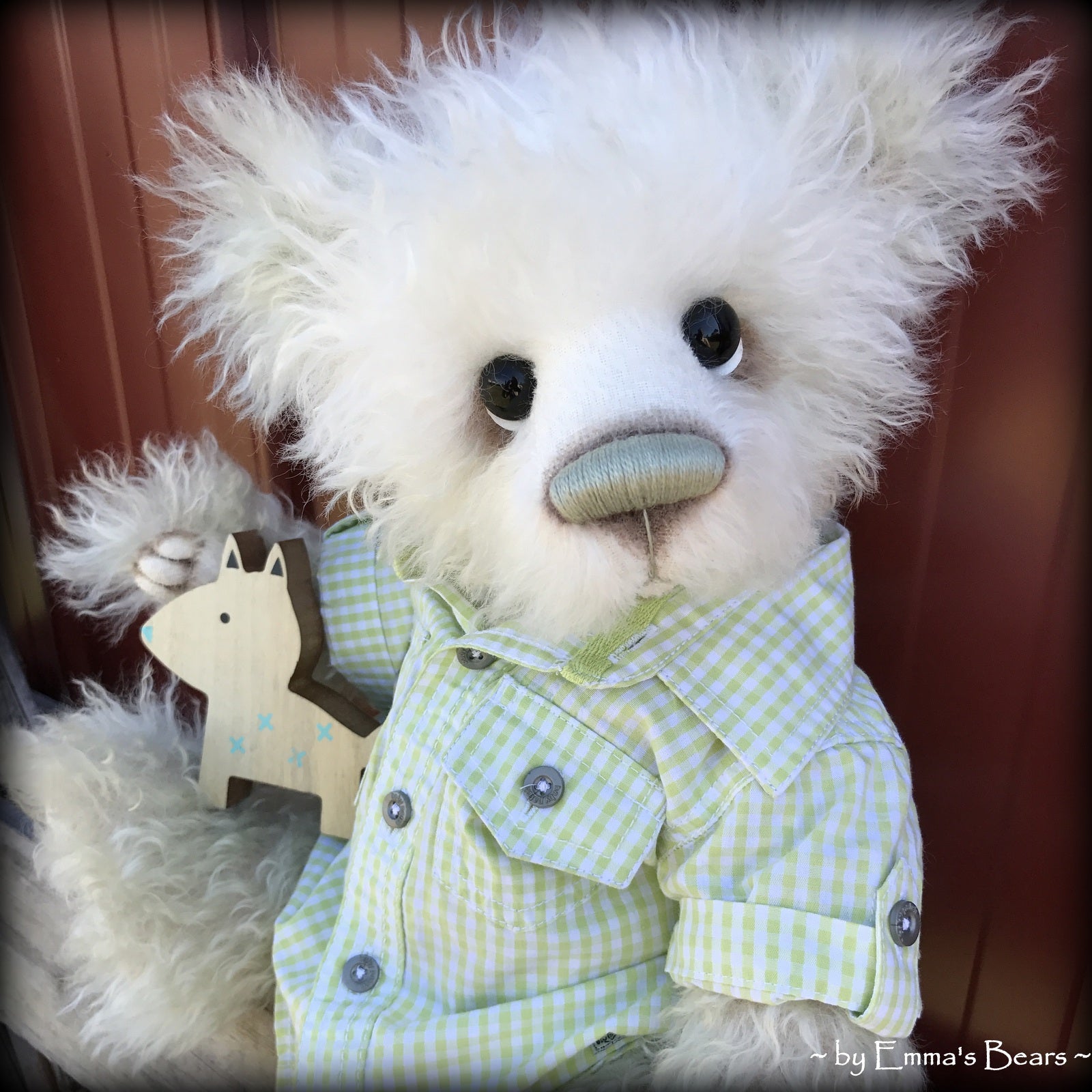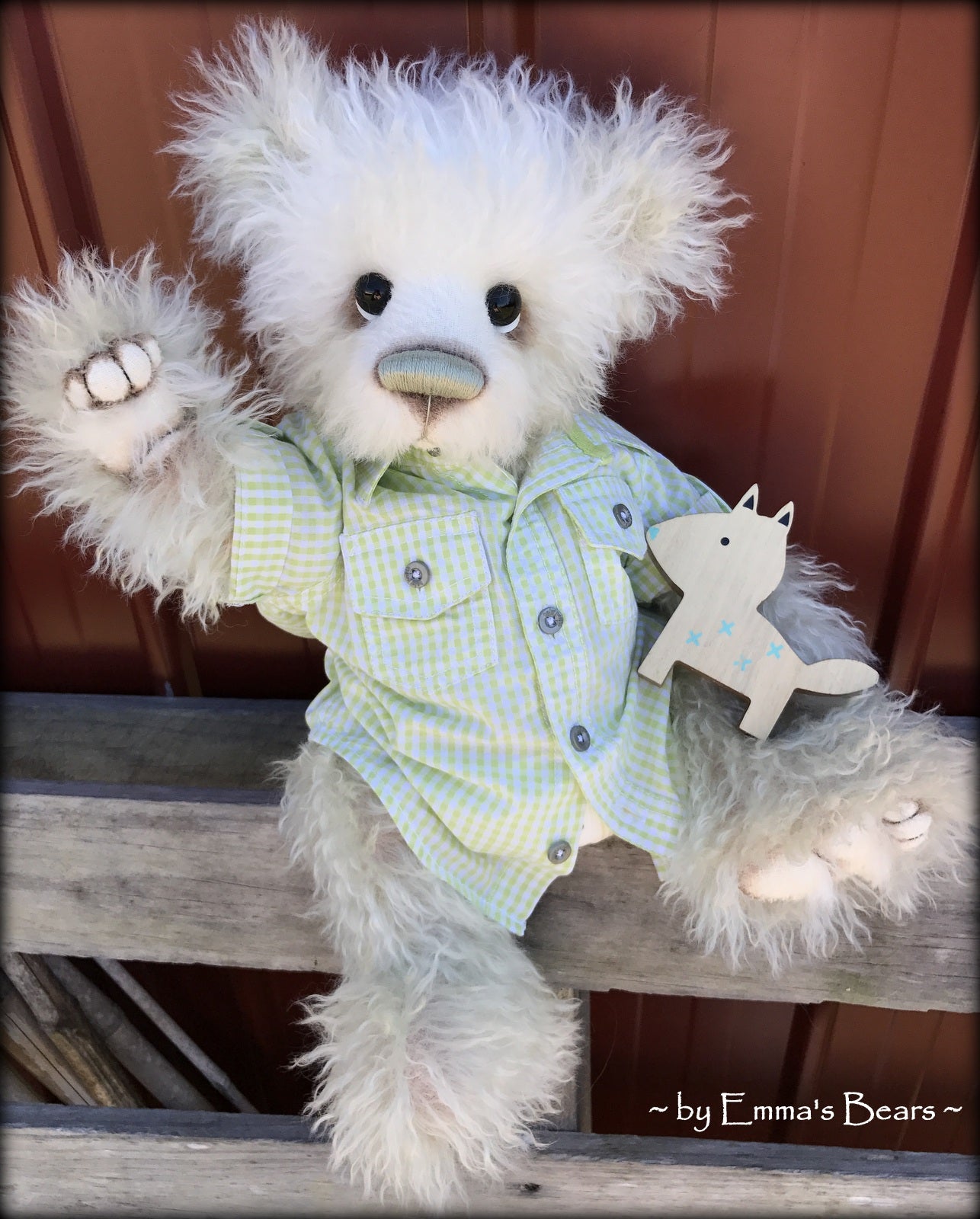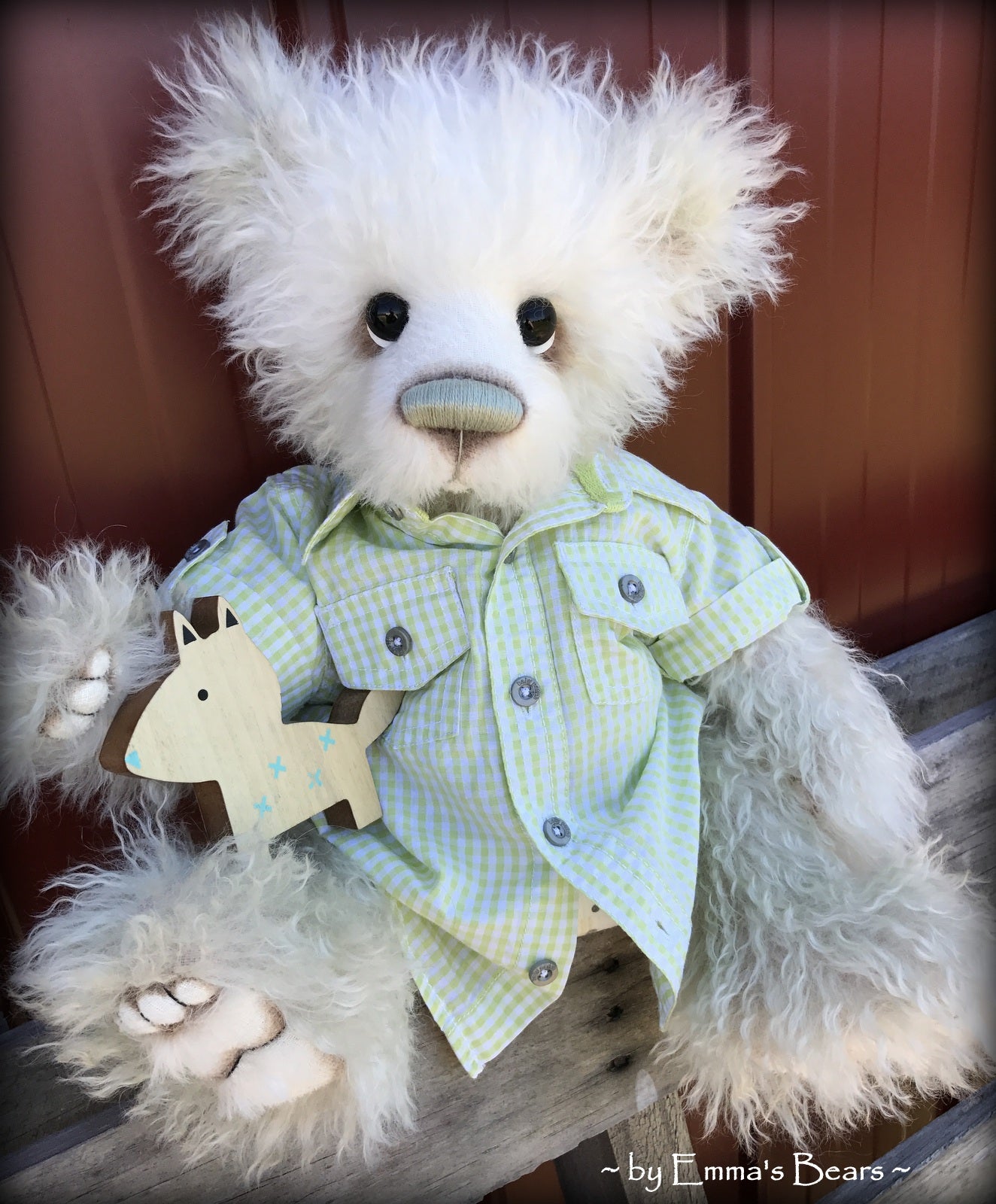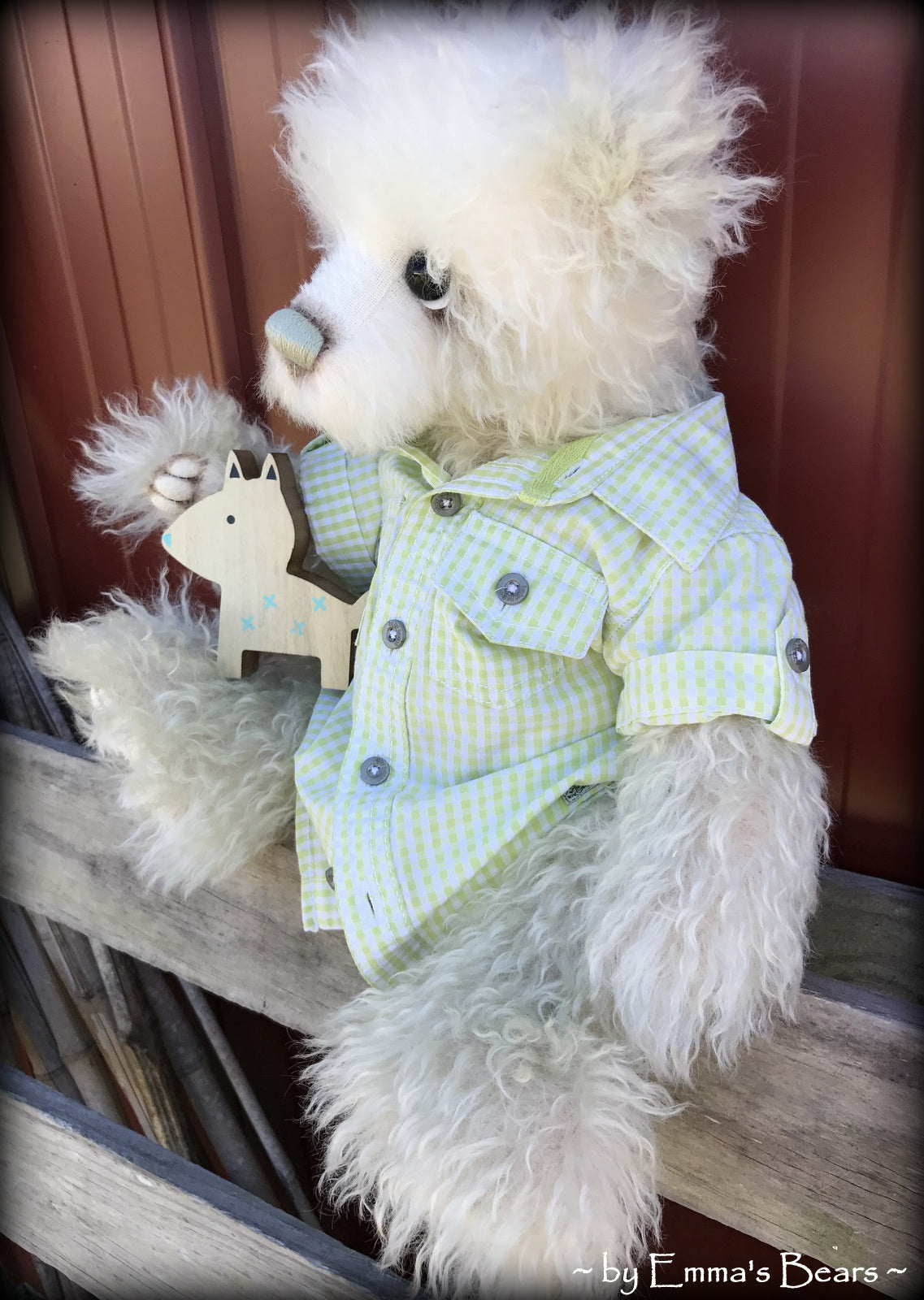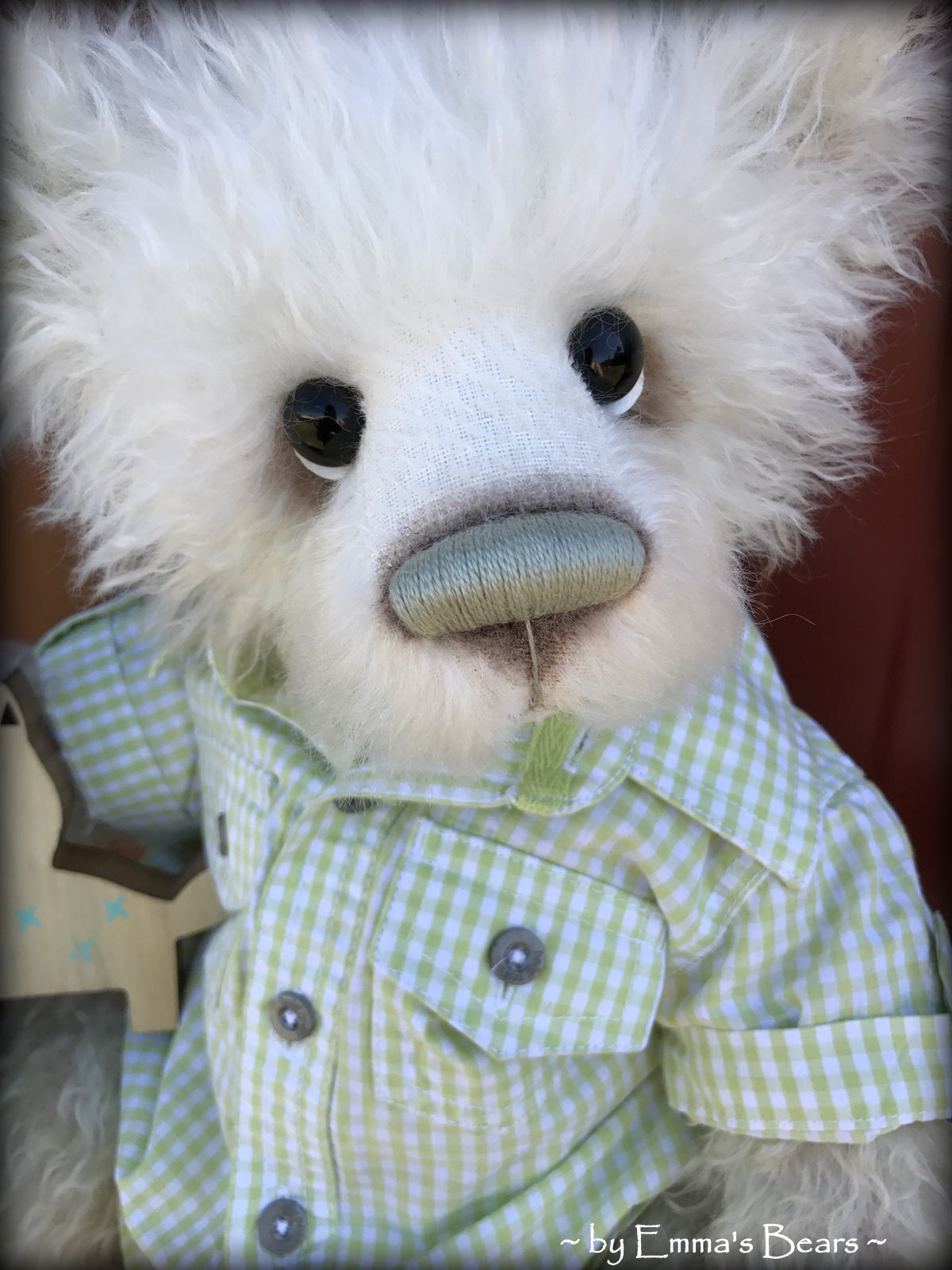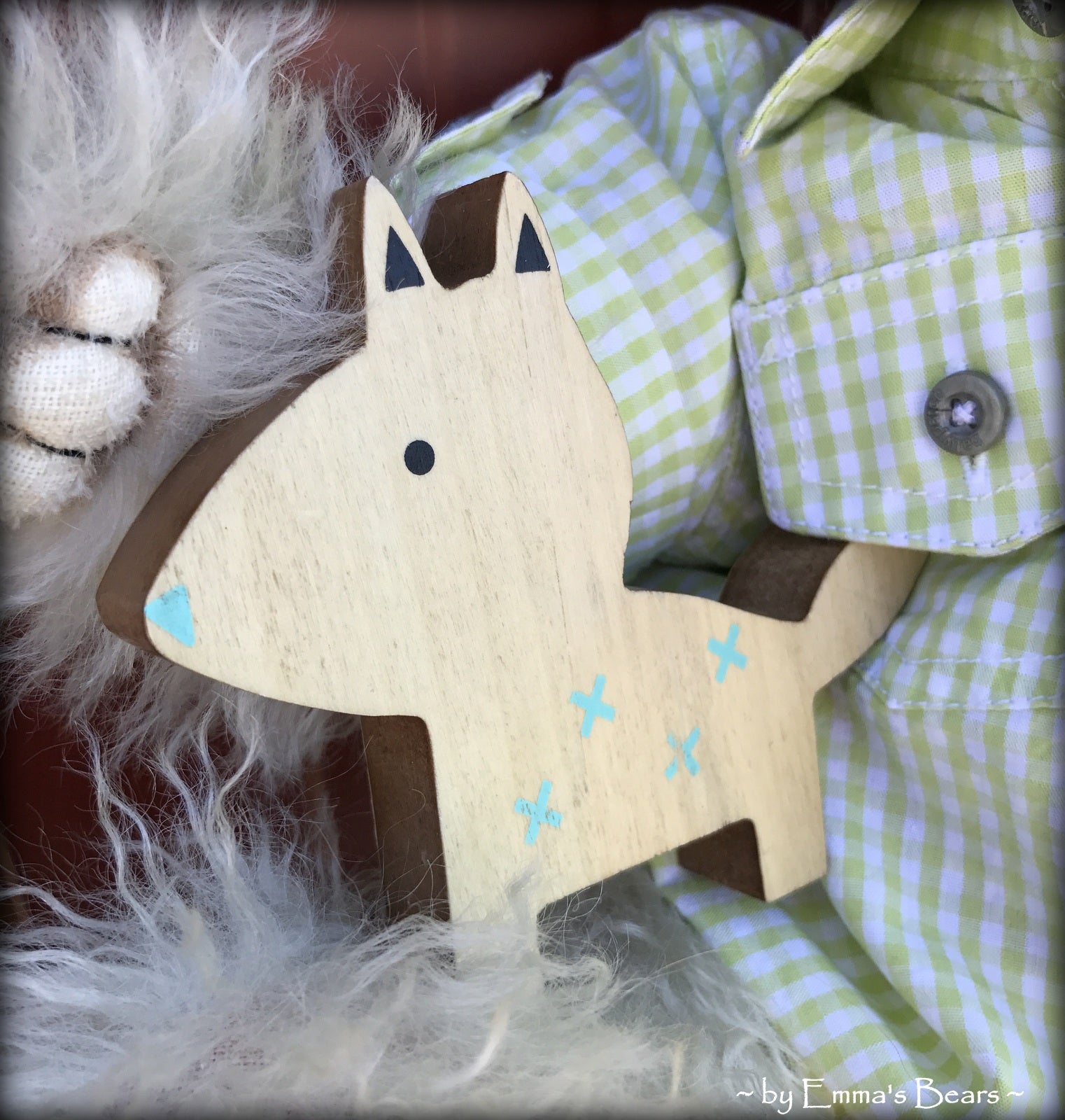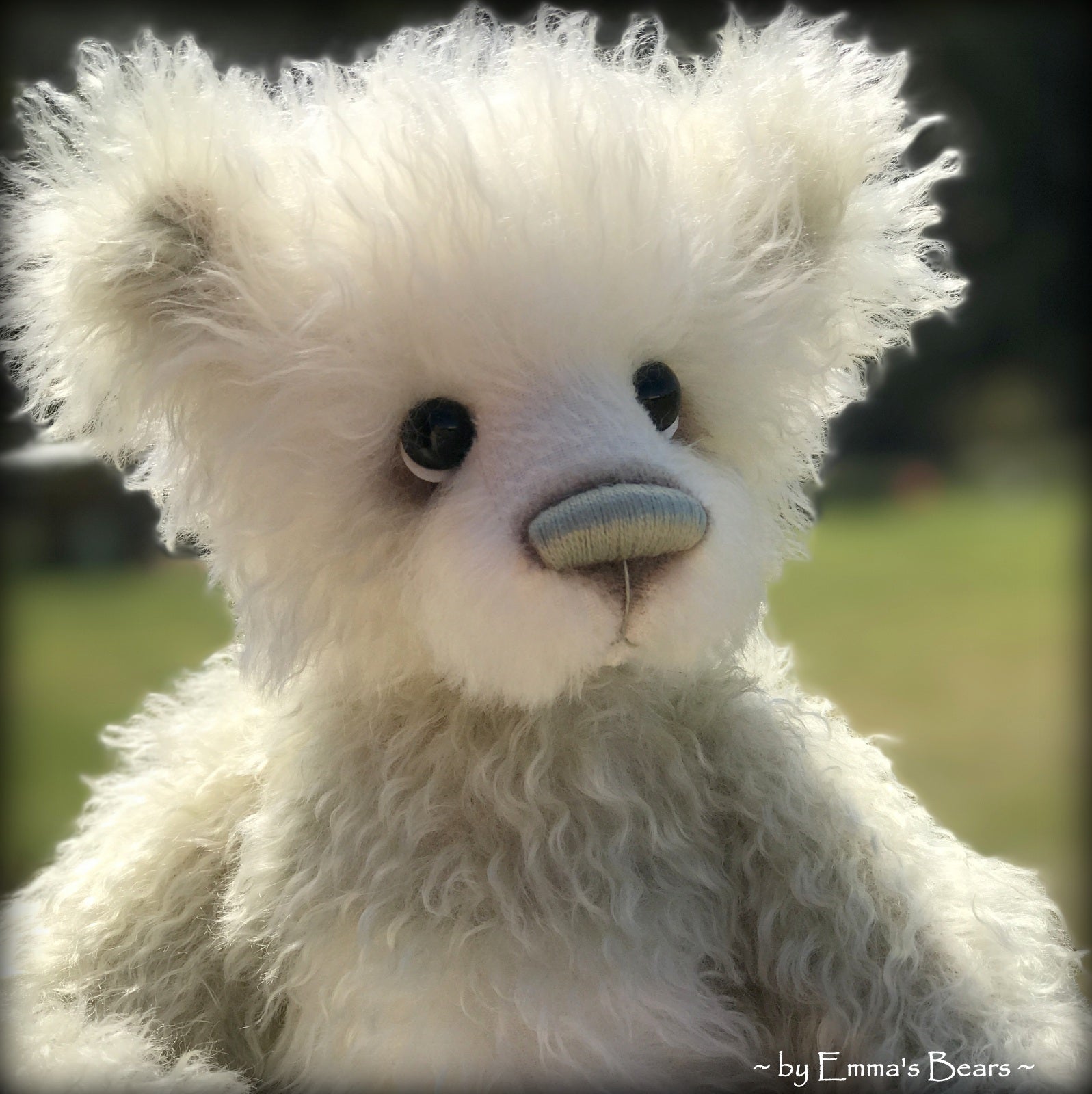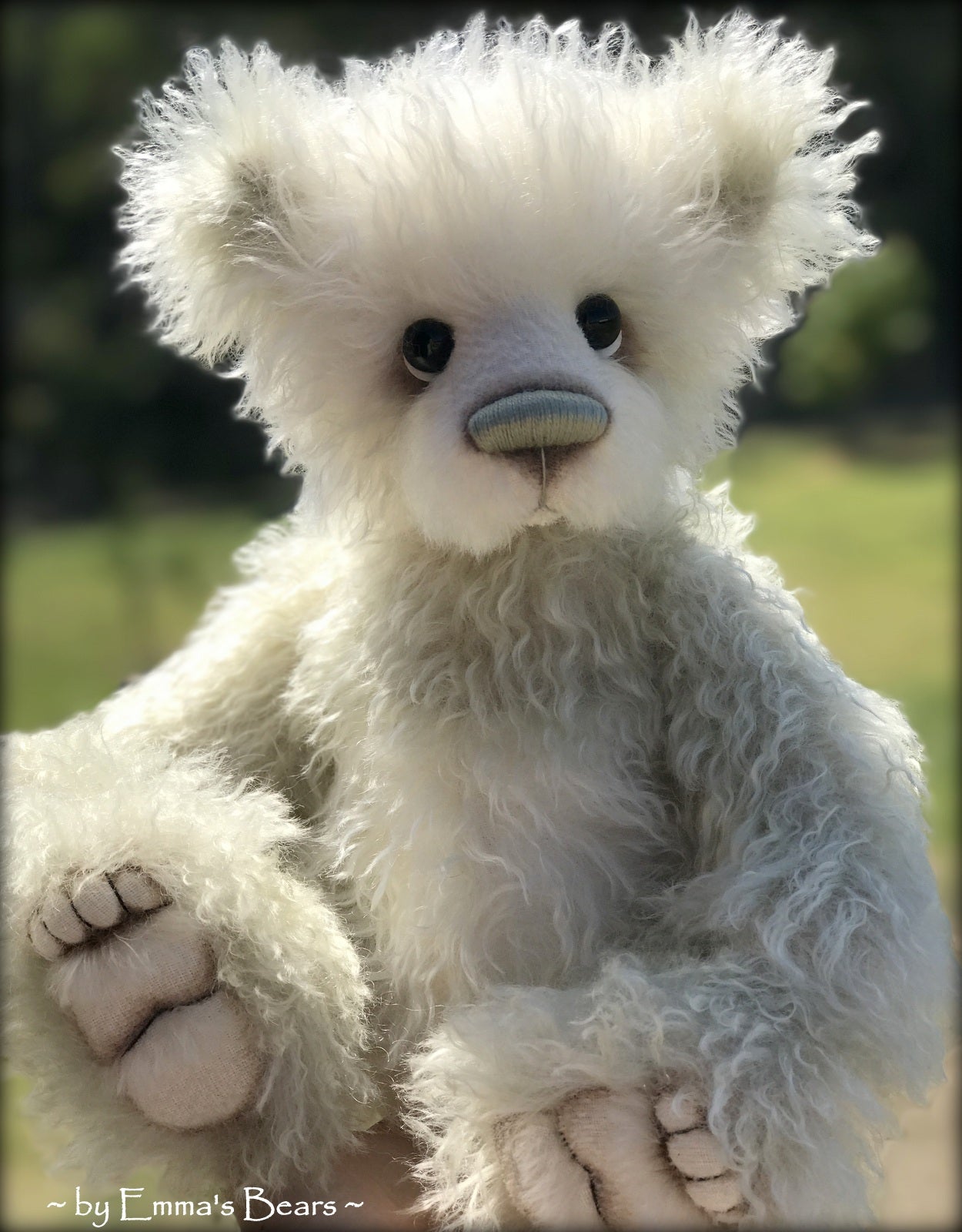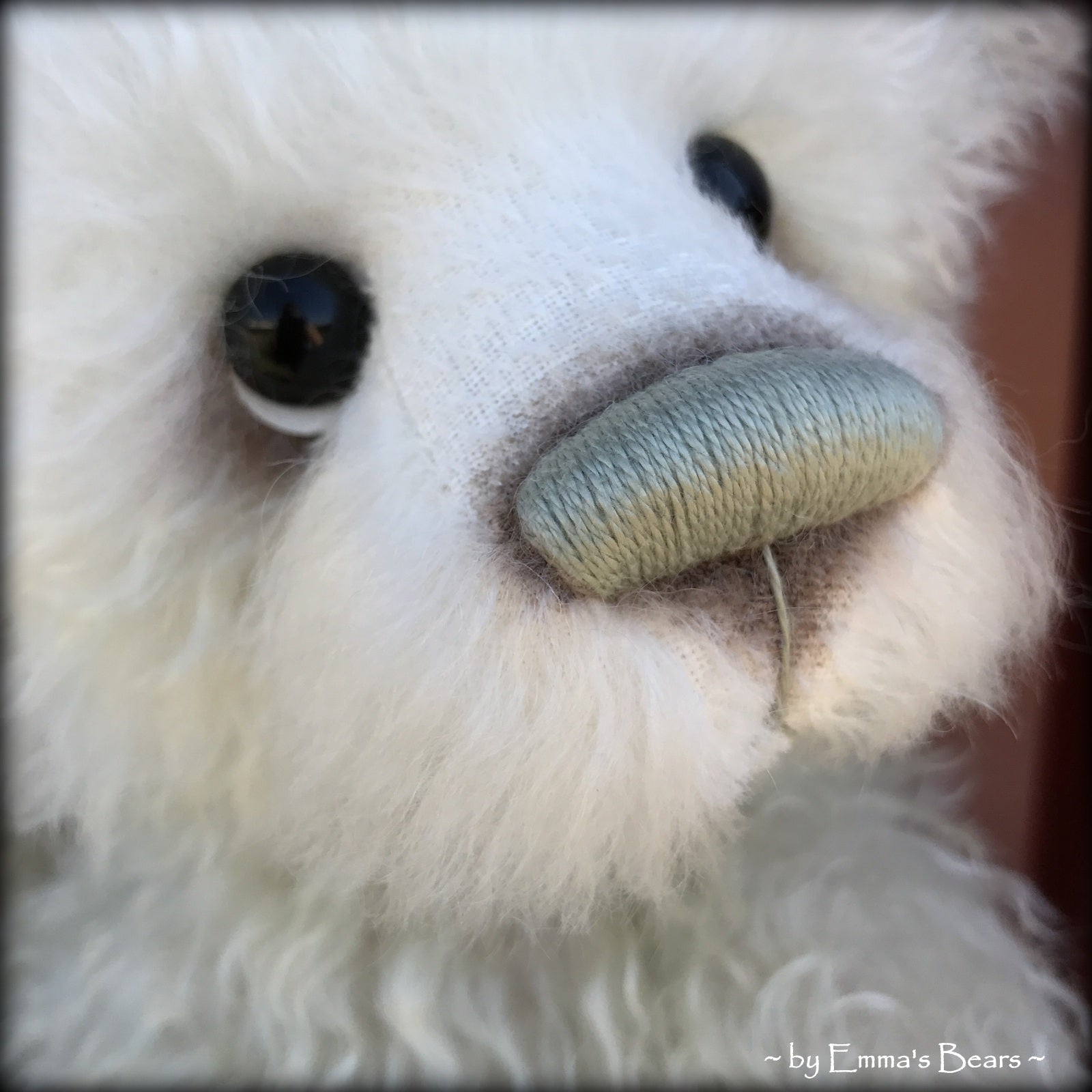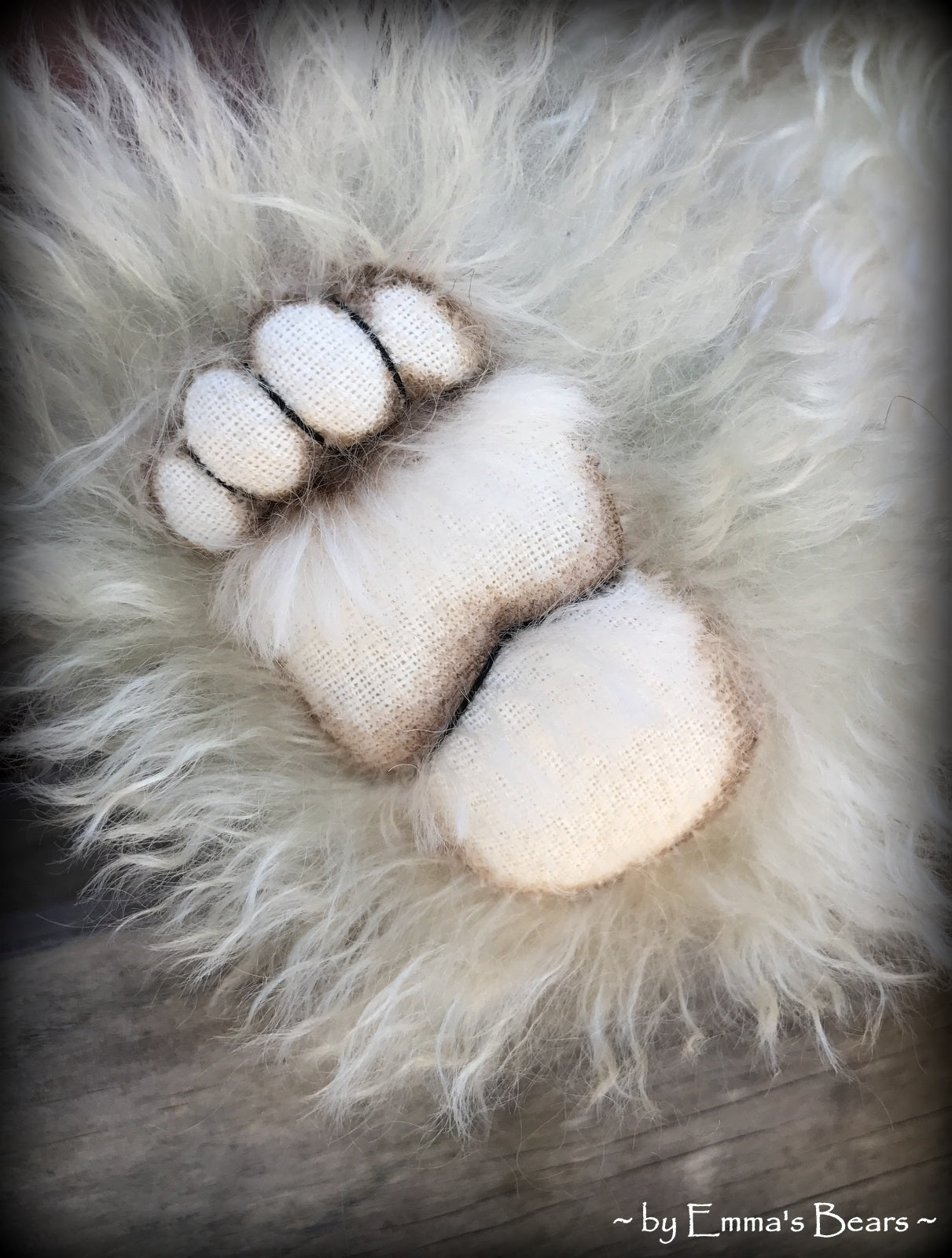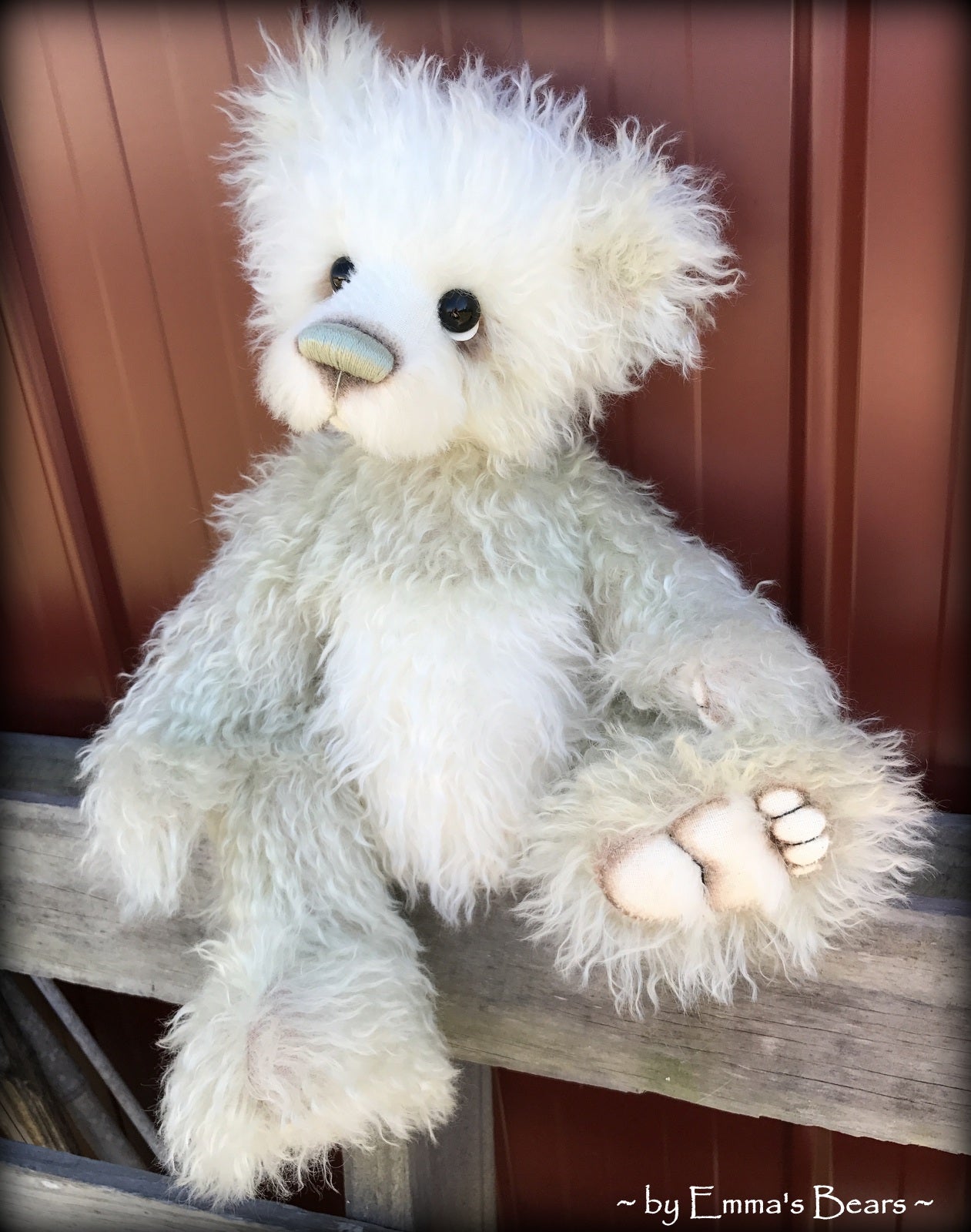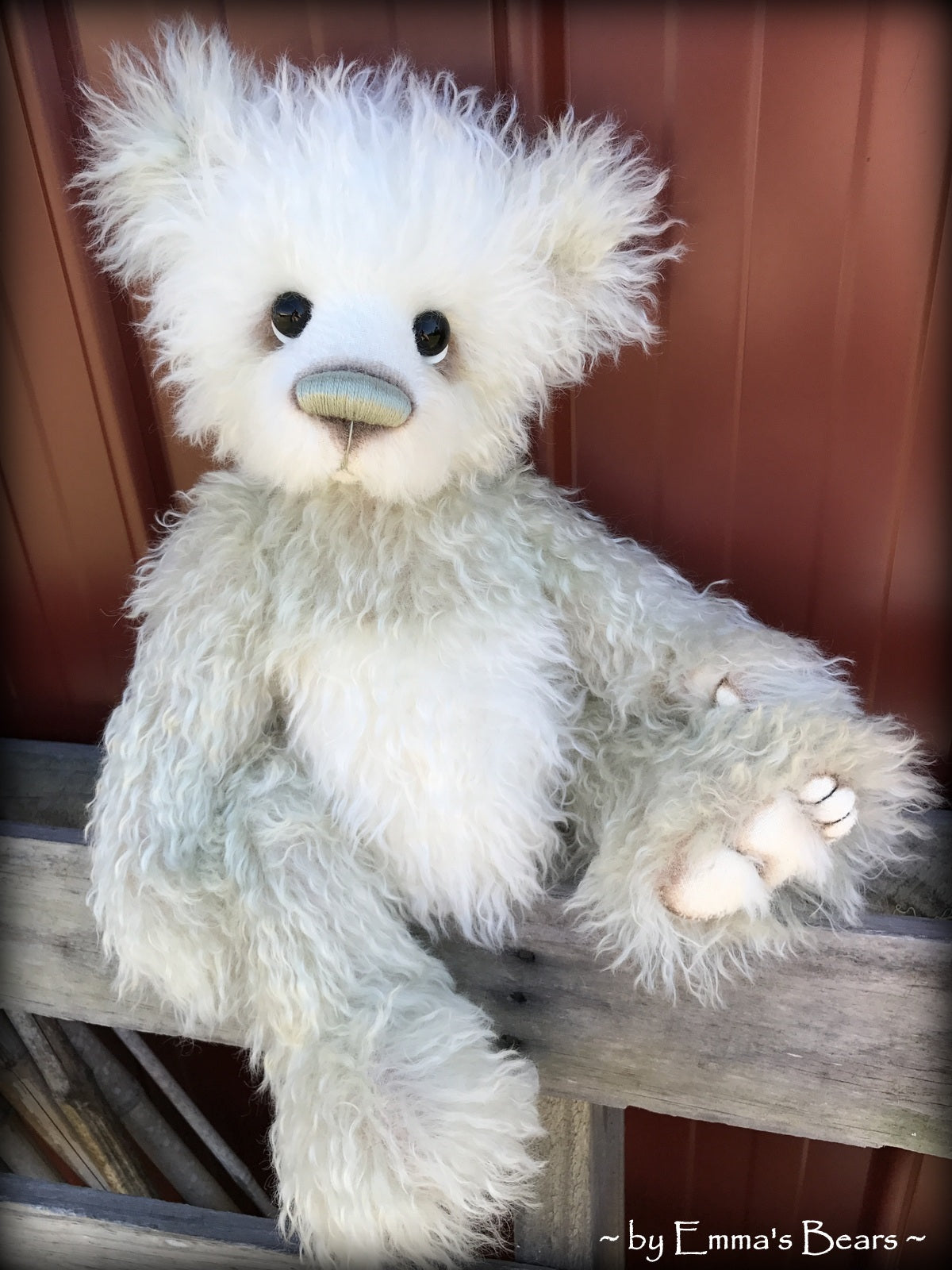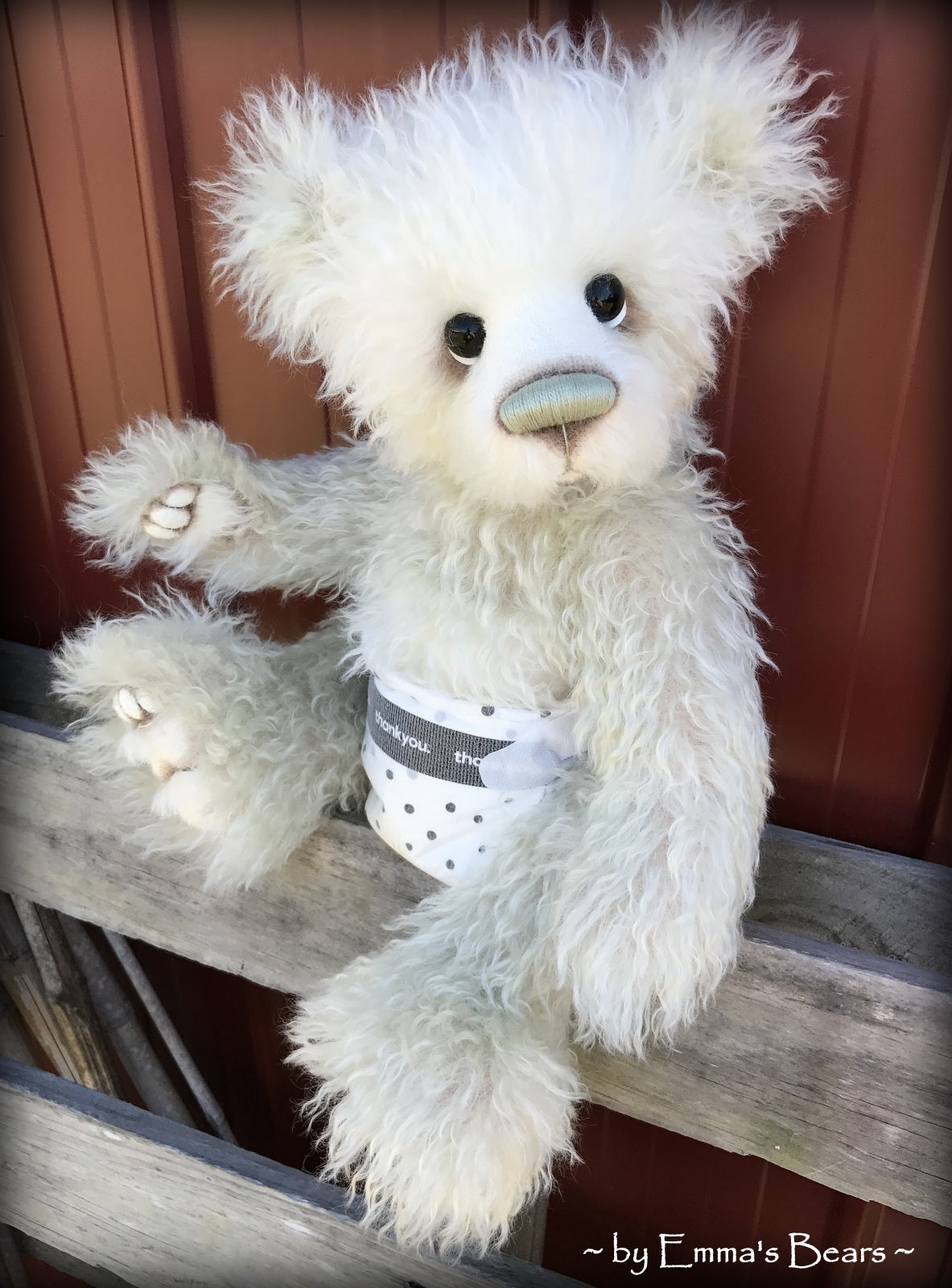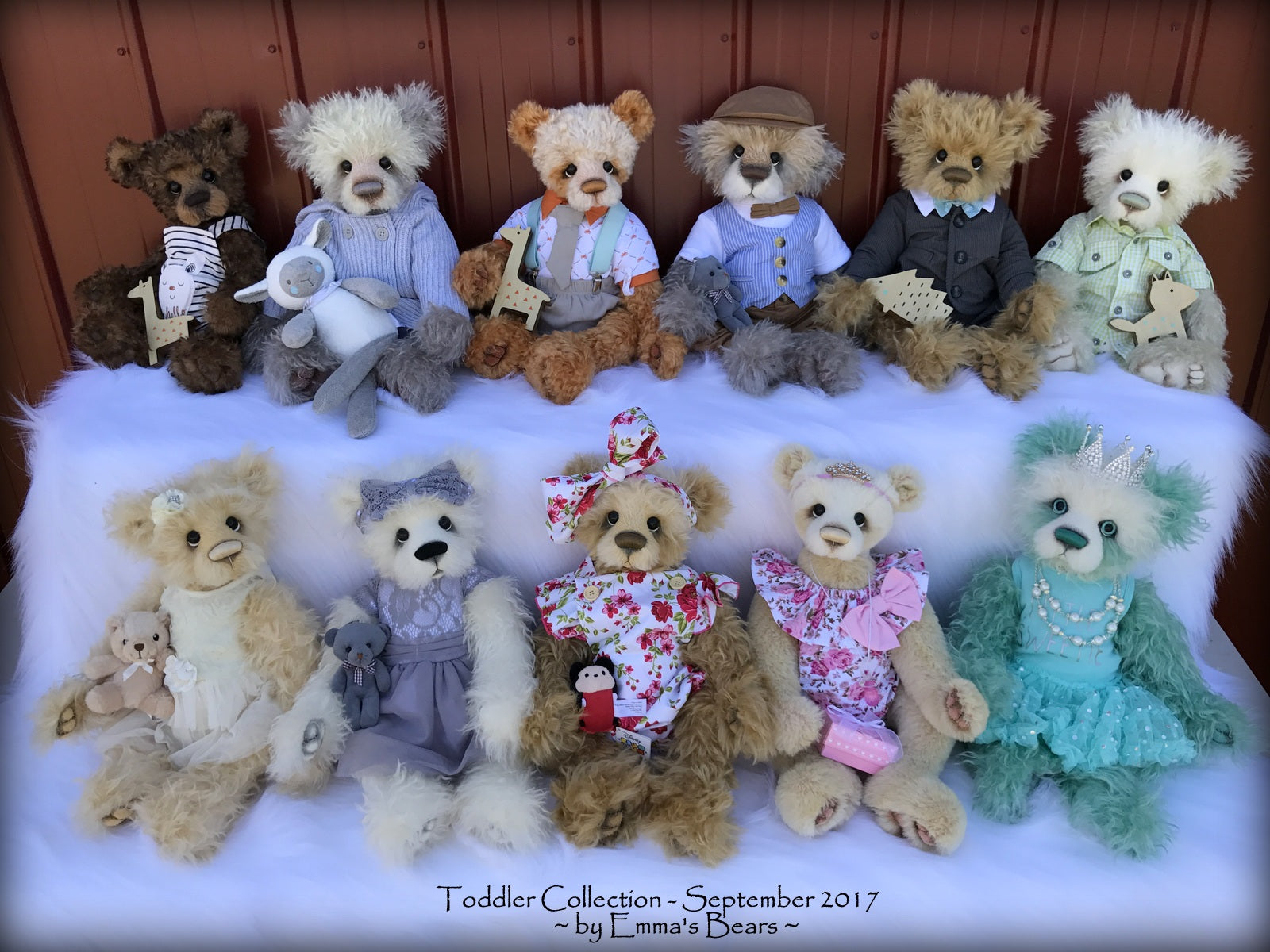 Toddler Wesley Winston - 18" curlylocks MOHAIR Artist toddler style Bear by Emmas Bears - OOAK
Toddler Wesley Winston
By Emma and Mark Nicholson

18" (47cm)
2lb 6oz

This stunning little guy is one of our older-style 'Toddler' bears (bears that can be dressed in standard baby clothing so you can shop for their outfits yourself), but in our smaller 18" size and with the standard straight teddy arms.
Wesley Winston is made from some of our gorgeous long curlylocks mohair in natural white and a unique hand-dyed colour we called 'Winter Pear' (it was experimental, and we will be unlikely to get a colour exact the same as this again). Wesley looks out through big black glass eyes and has a hand embroidered perle cotton nose in a winter-pear green to complement the tones in his mohair. 
Wesley Winston is fully T-pin jointed and stuffed well with polyfill, glass and a little enclosed steel shot weighting. He doesn't have weighting in his head like some of our toddler and baby-style bears do, so his head doesn't flop at all, but he still has a little weight to his hug. His hands and feet have hand-sculpted 3D detailing with tufts of mohair between the pads and silk-dye shading to add to the realism. We've also shaded his nose and eyes to add some additional depth. 

This gorgeous little man didn't need much accessorising, so we've given him a simple lime green collared shirt (brand new Pumpkin Patch designer brand with tags, size 0000) with buttons in the same colour as his nose! He also comes with his cute solid wooden doggy toy.
Toddler Wesley Winston is a one of a kind artist bear. His true colouring is hard to show, so we've photographed him in a number of situations, backgrounds and with different light on him. You can also see a photo of him for contrast against the other bears in the toddler bear group photo - he's back row, far right.
~*~ Please Note that these bears are designed to be Adult Collectables and not intended for infants and young children due to small parts and potential for damage ~*~