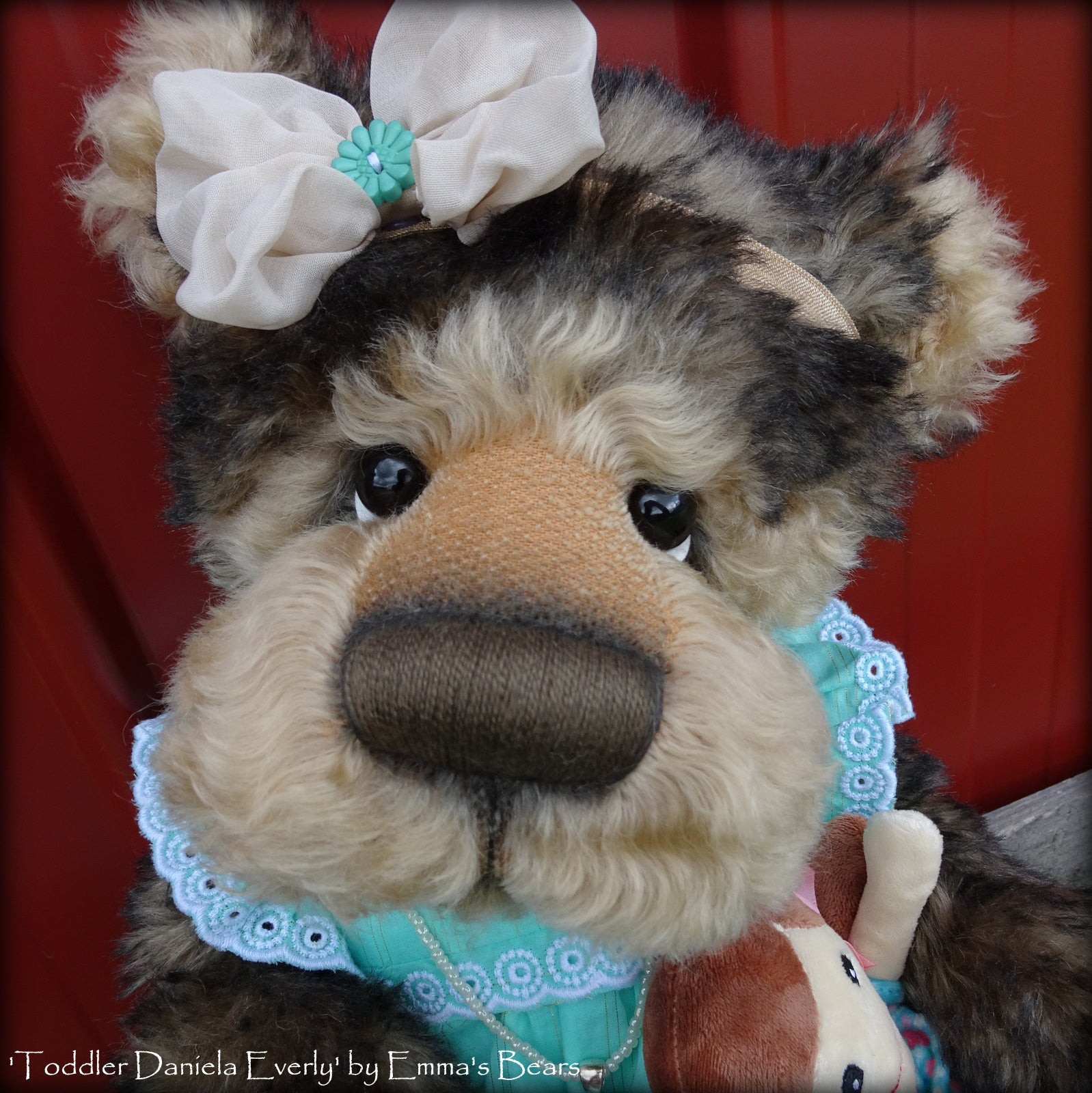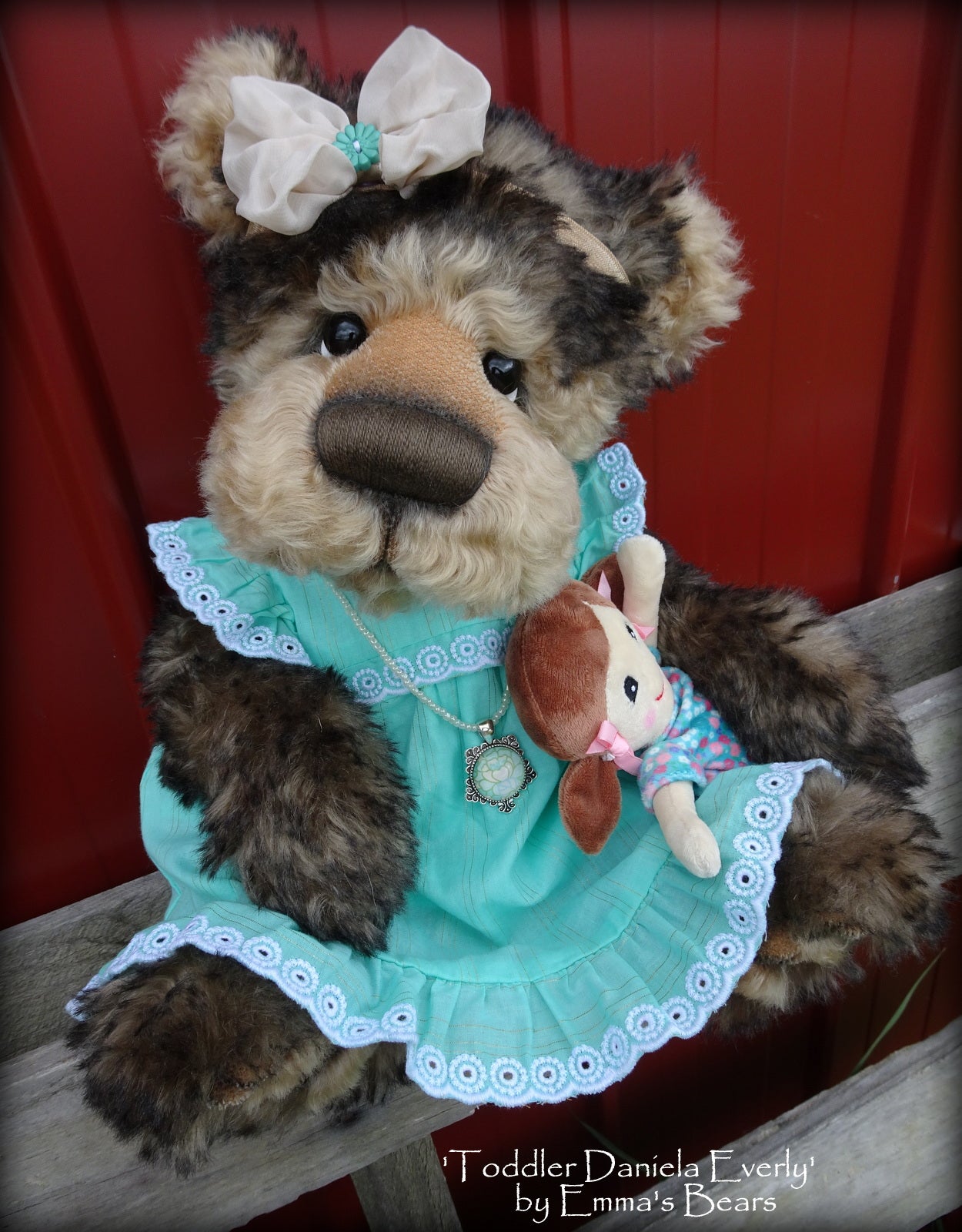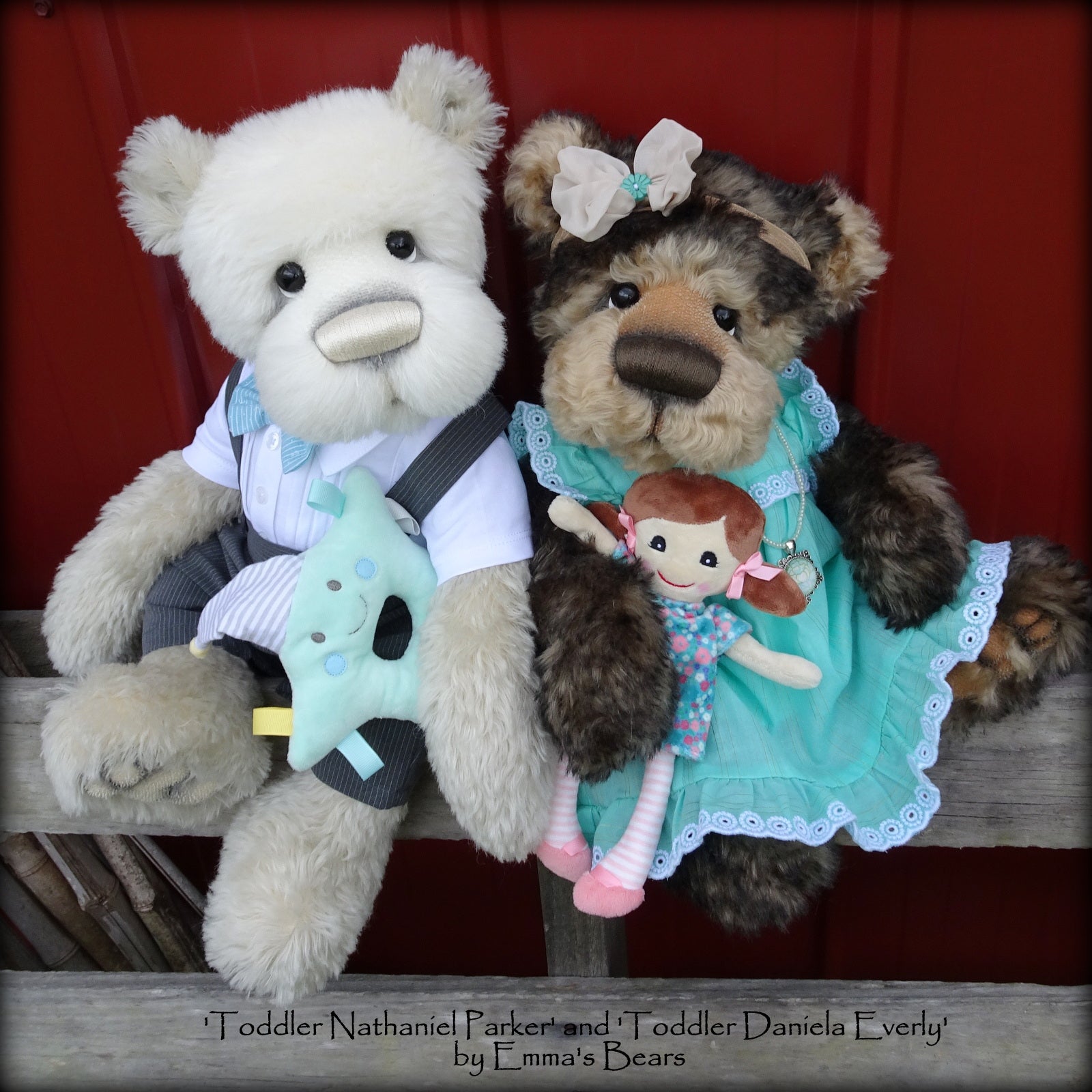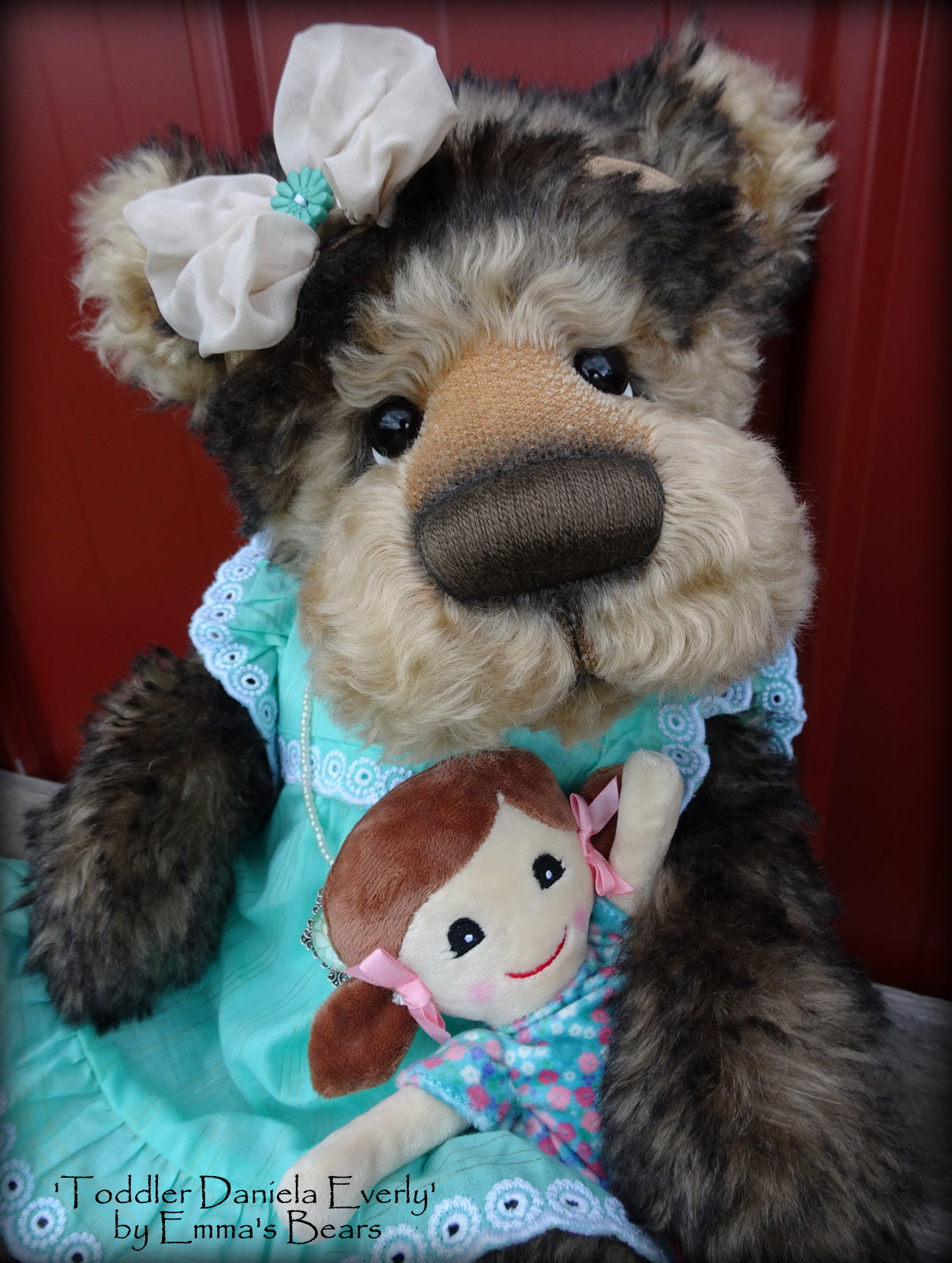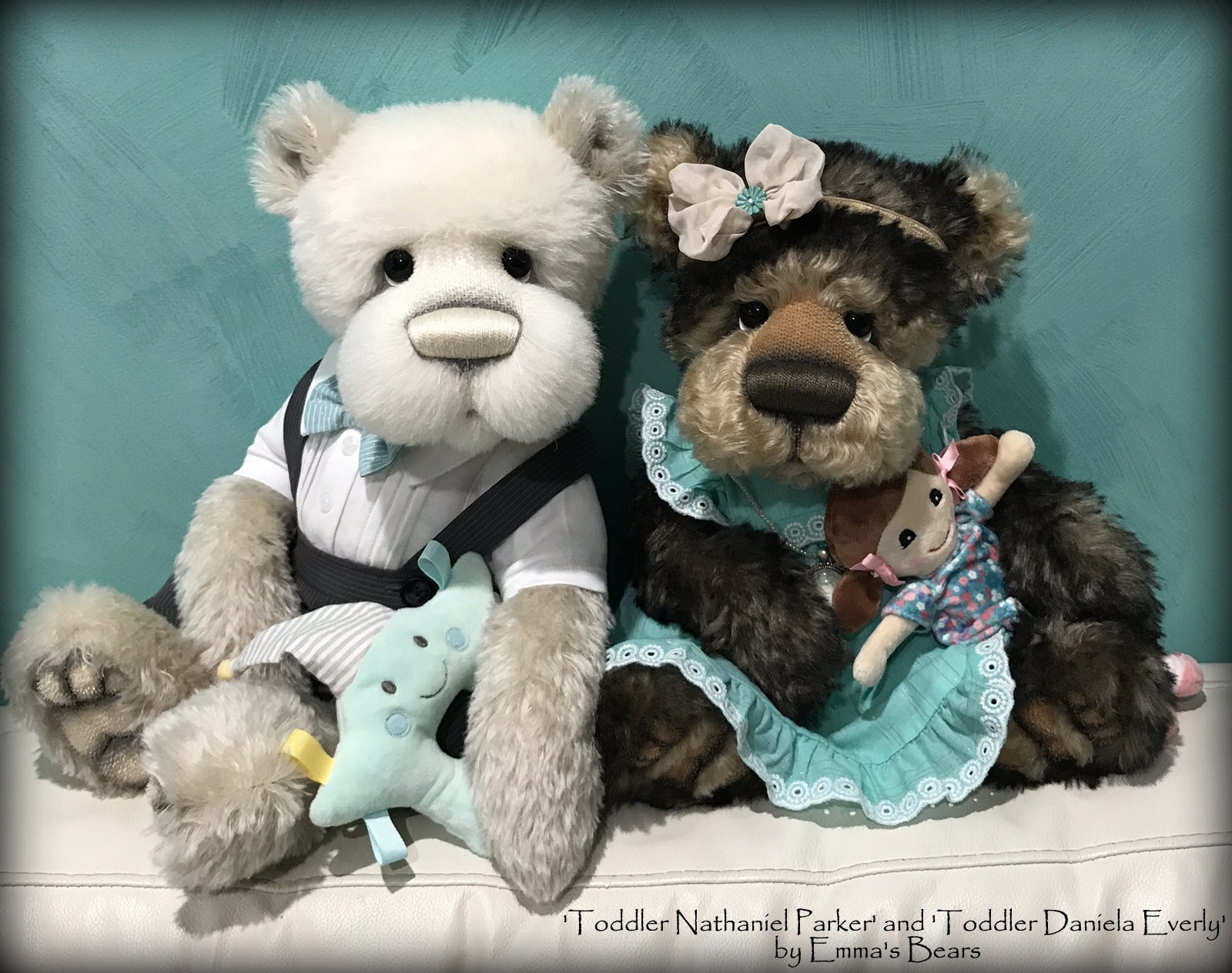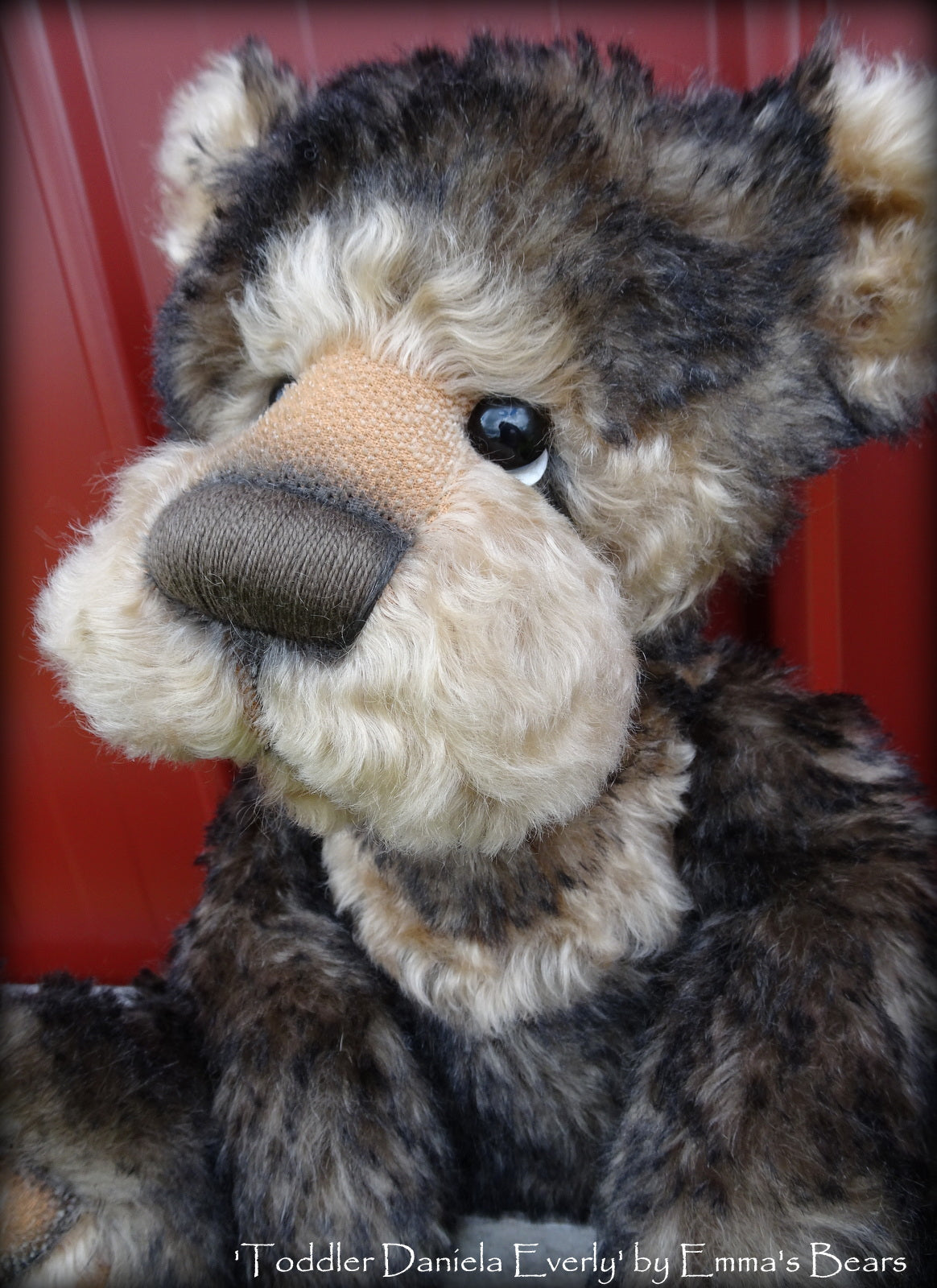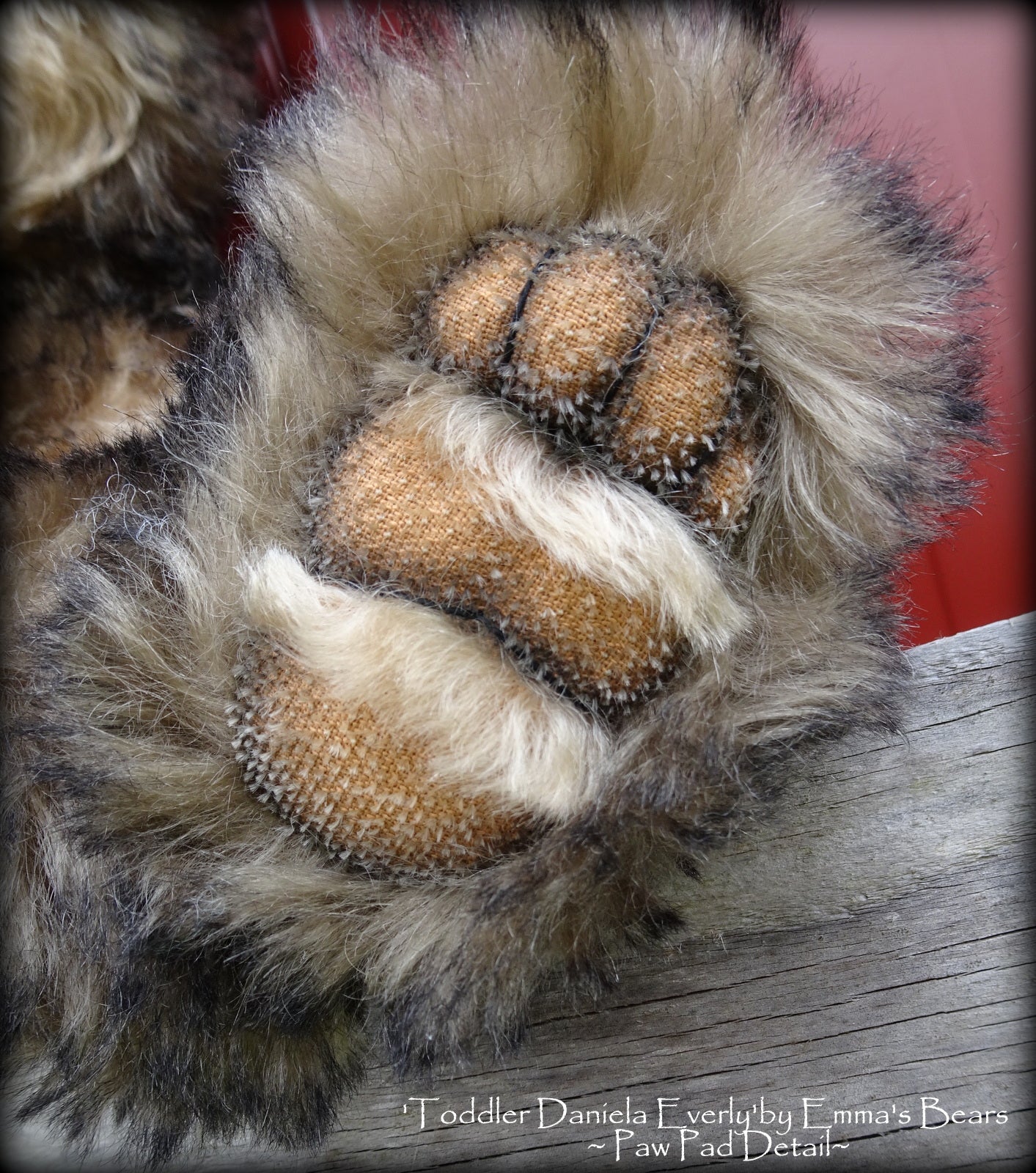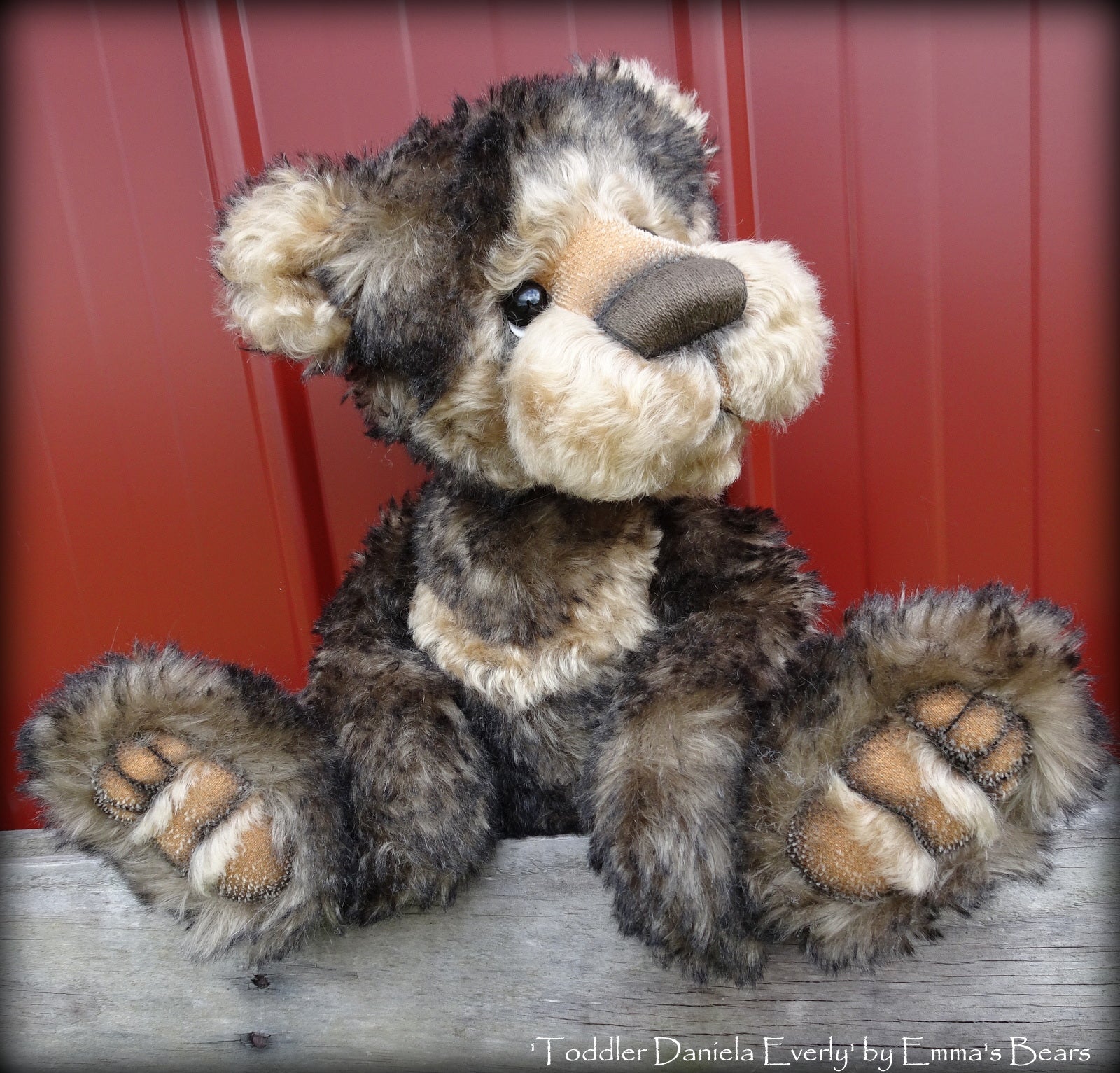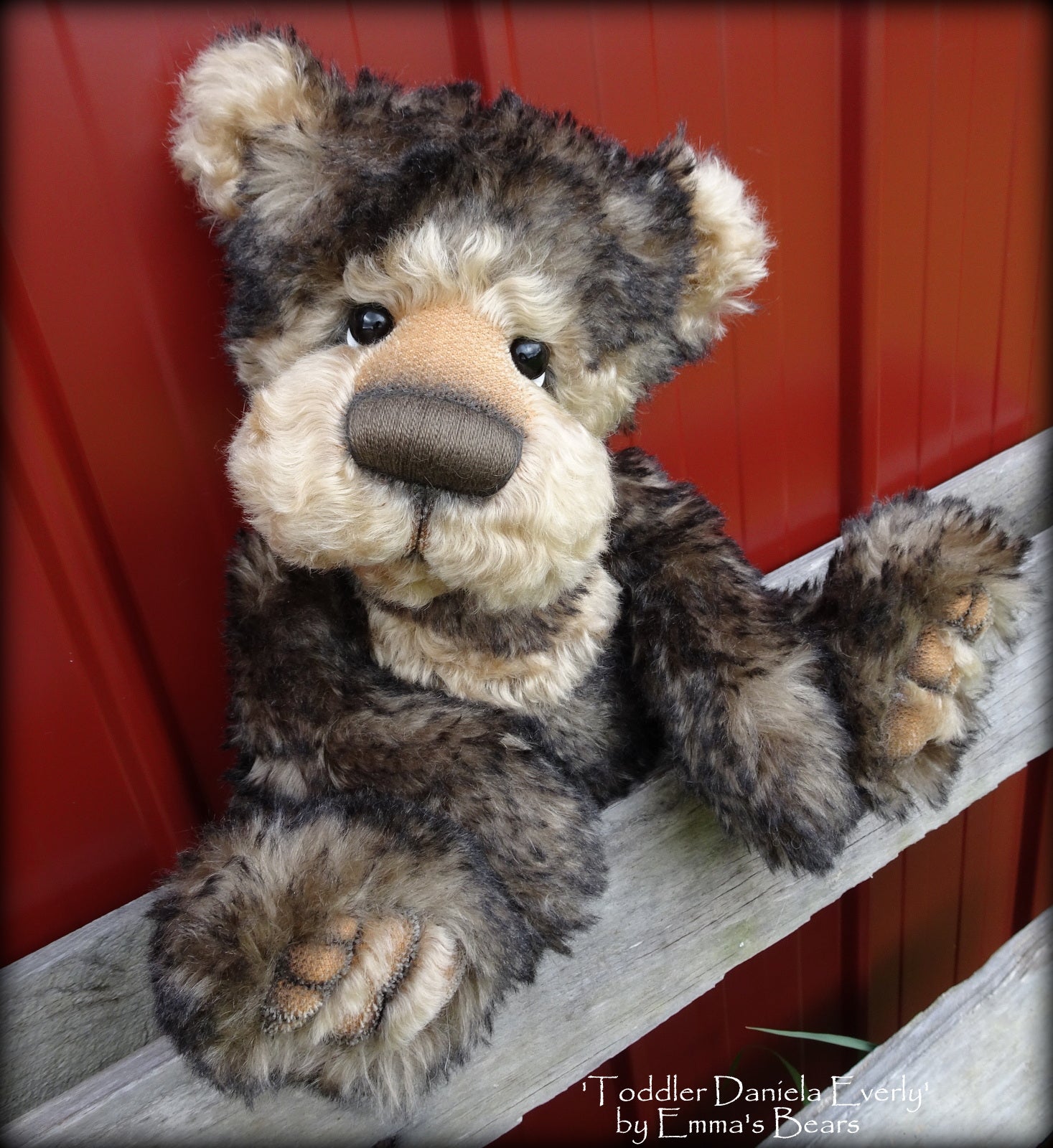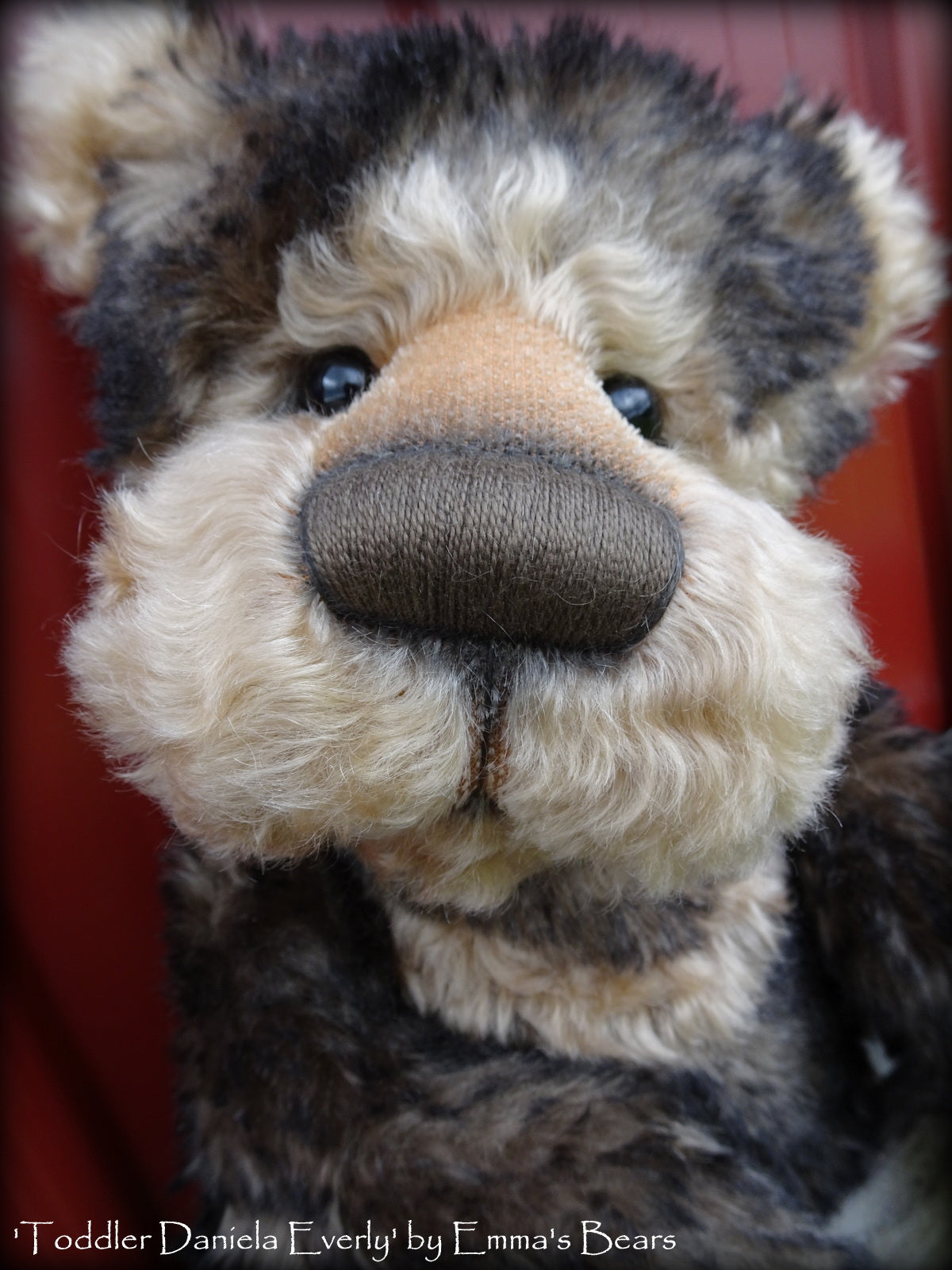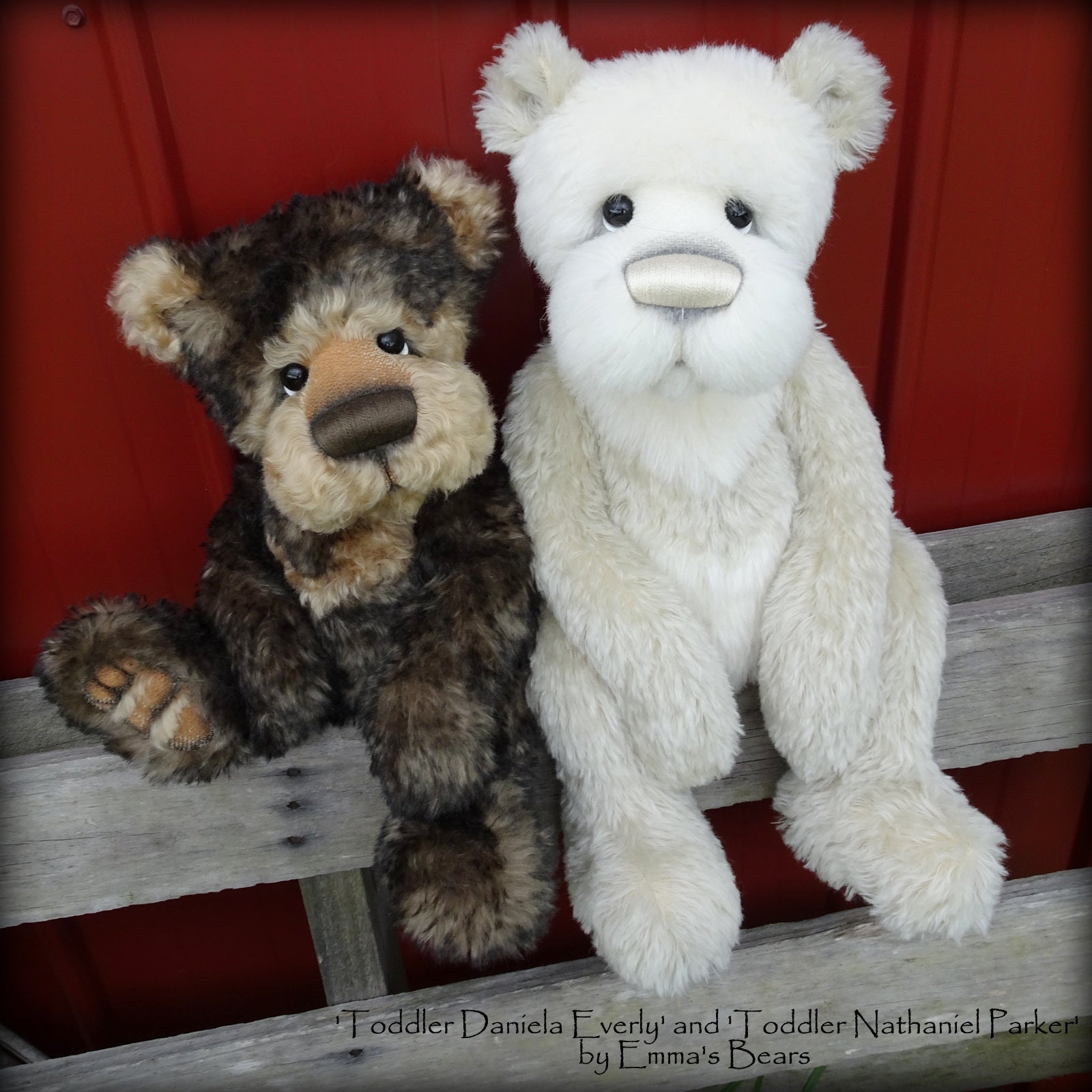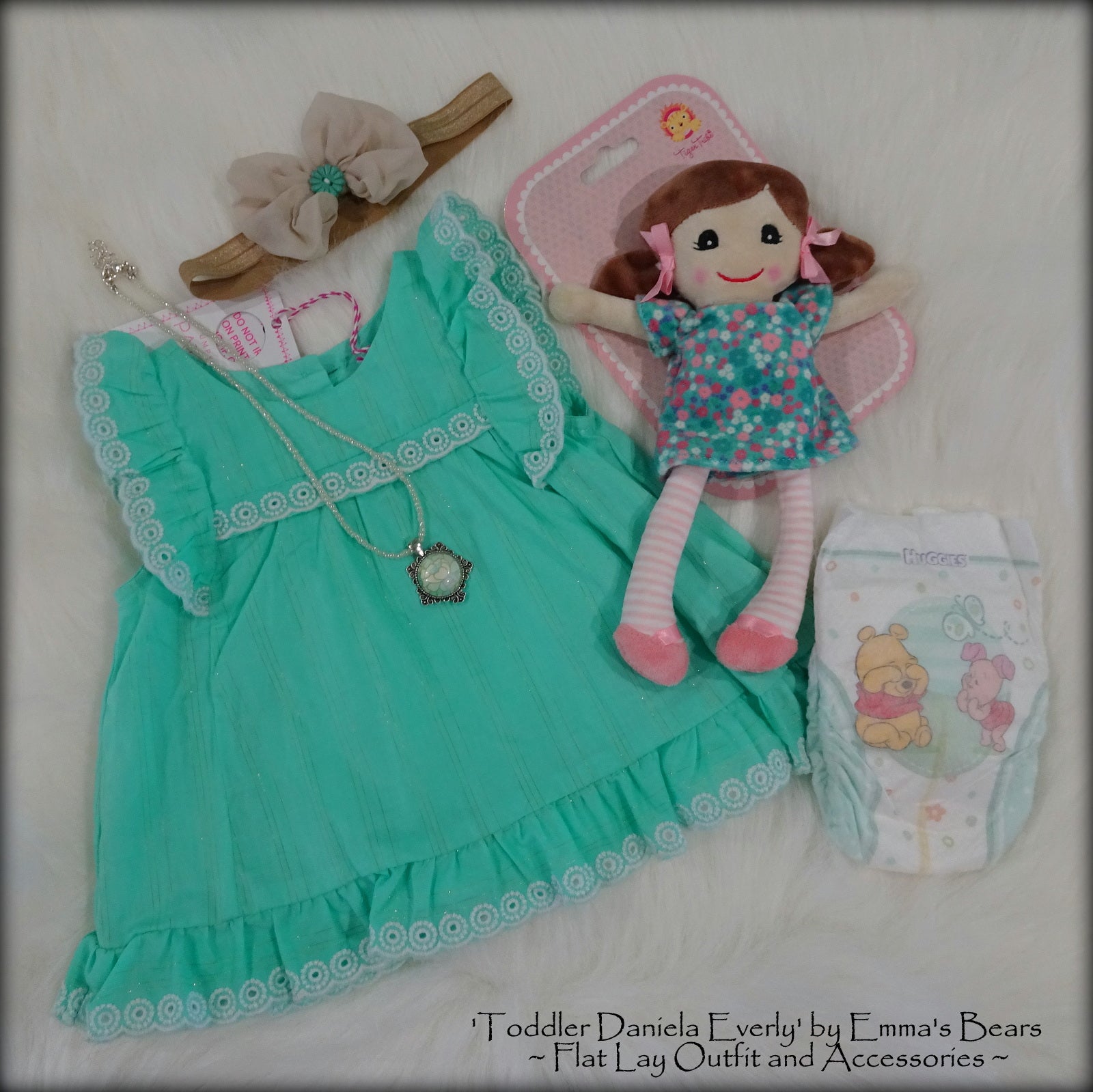 Toddler Daniela Everly - 18" KID MOHAIR Artist toddler style Bear by Emmas Bears - OOAK
Daniela Everly
By Emma and Mark Nicholson

18" (46cm)

This stunning big girl is a gorgeous mix of our much loved 'Toddler' bear range with our brand new chunky head design. The original Toddler bears were designed so that they can be dressed in standard baby clothing (so you can shop for their outfits yourself), and this new version is no exception. The larger head and over-sized chubby cheeks helps to give more of the baby/cub-like appeal, but is still in proportion so that regular baby clothing fits. They are also designed so that they look absolutely adorable either in the buff (no clothing, just gorgeous mohair fur), or fully dressed - the choice is totally up to you! 

Daniela Everly is made from a mix of stunning Schulte kid mohair fabrics - a slightly longer ashy blonde/dark tipped distressed mohair and a densely curled honey-blonde mohair. This combo is just divine with her big honey-blonde cheeks, V-shaped chest insert, inner ears and foot-pads. Her huge nose is hand embroidered in a soft perle cotton to complement the darker mohair colouring, and she looks out through big, innocent black glass eyes. 
Daniela is fully T-pin jointed and stuffed with a mix of polyfill, glass and a steel shot weighting, giving her a nice weight to her hug. Her feet have hand-pulled and shaded toe detailing with tufts of mohair between the pads, but her hands are our fully-furry traditional long-curved style, that sit nicely in her lap.
Daniela wears a brand new 'Pumpkin Patch' branded dress (Pumpkin Patch are no longer being produced now either, so this is a hard to find outfit). She also comes with her brand new ragdoll comforter friend, handmade head band, handmade necklace, and a new 'Huggies' brand nappy (all fully removable)

Toddler Daniela Everly is a very detailed and cuddly one of a kind artist bear. She is only the second toddler bear with our new head design as well, which makes her just that little extra special. 
(Her little friend 'Toddler Nathaniel Parker' is available in his own listing)
~*~ Please Note that these bears are designed to be Adult Collectables and not intended for infants and young children due to small parts and potential for damage  ~*~