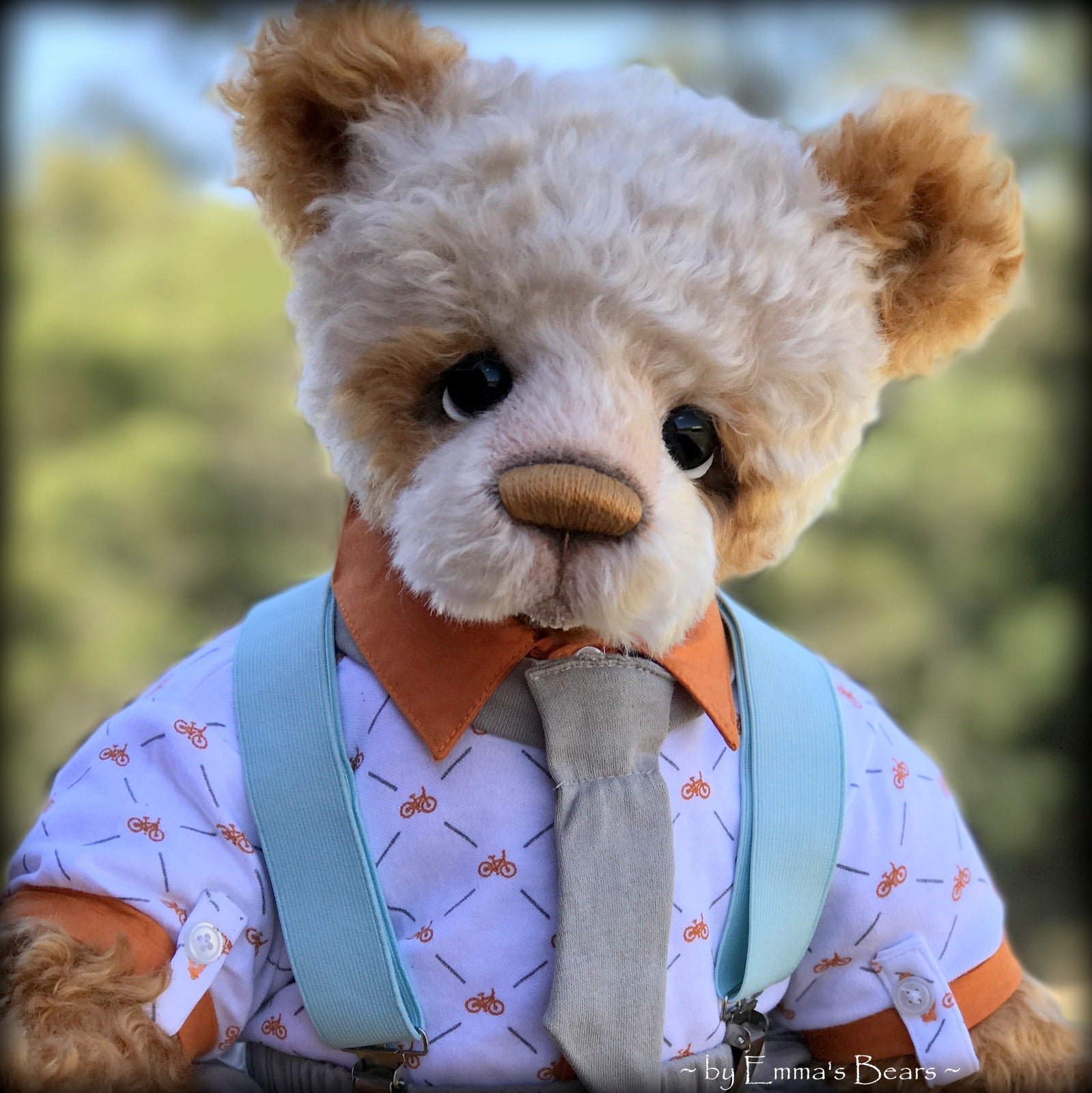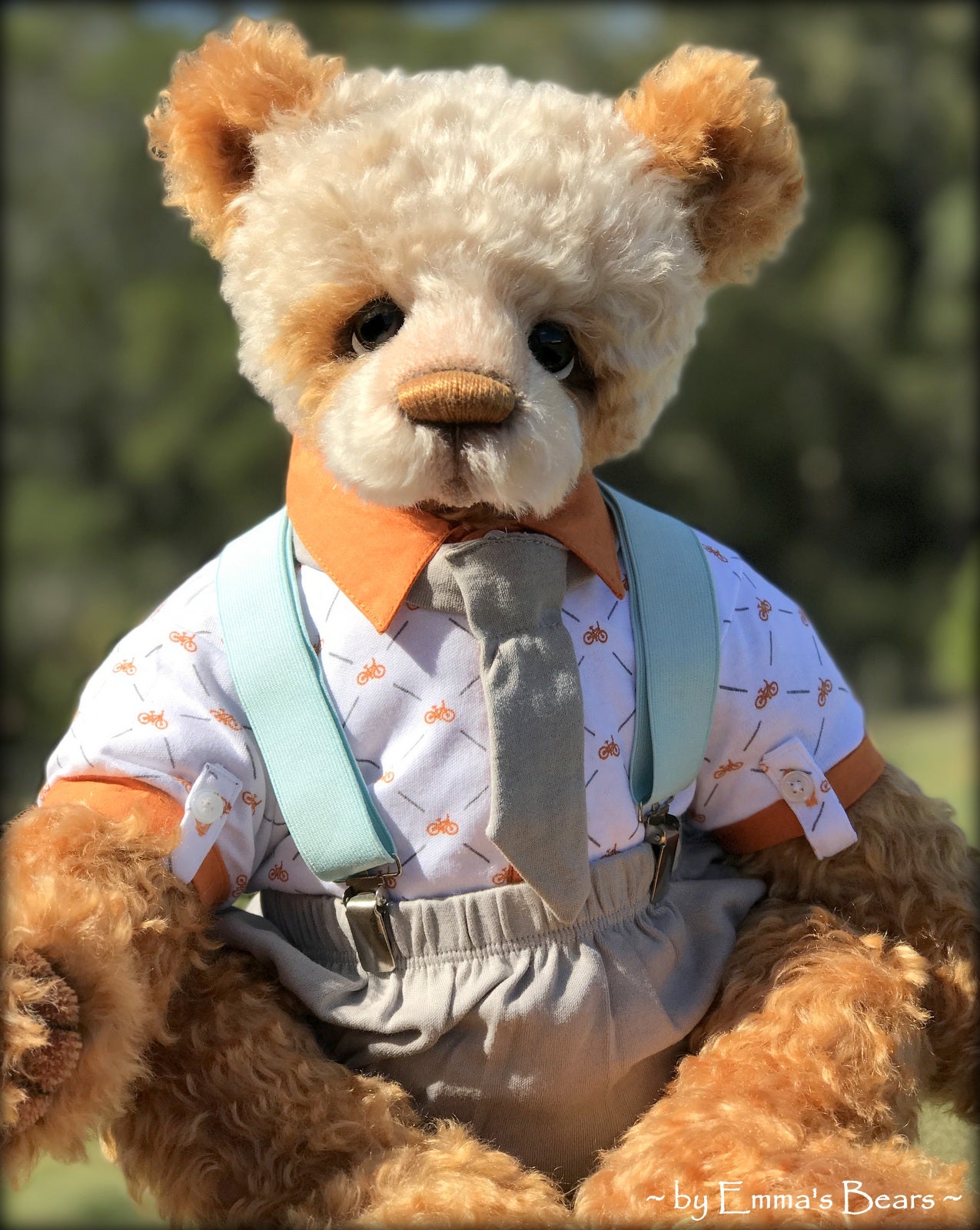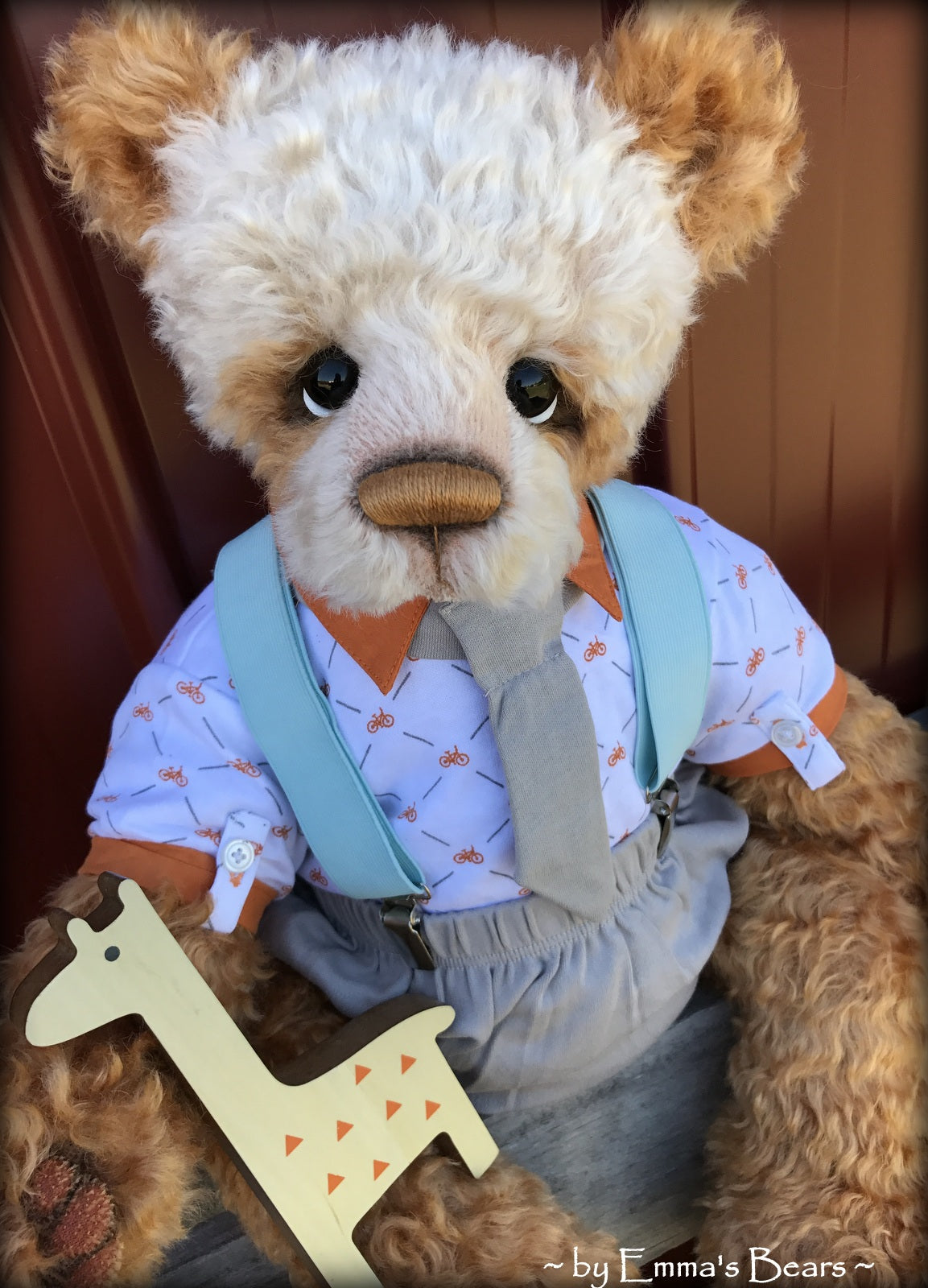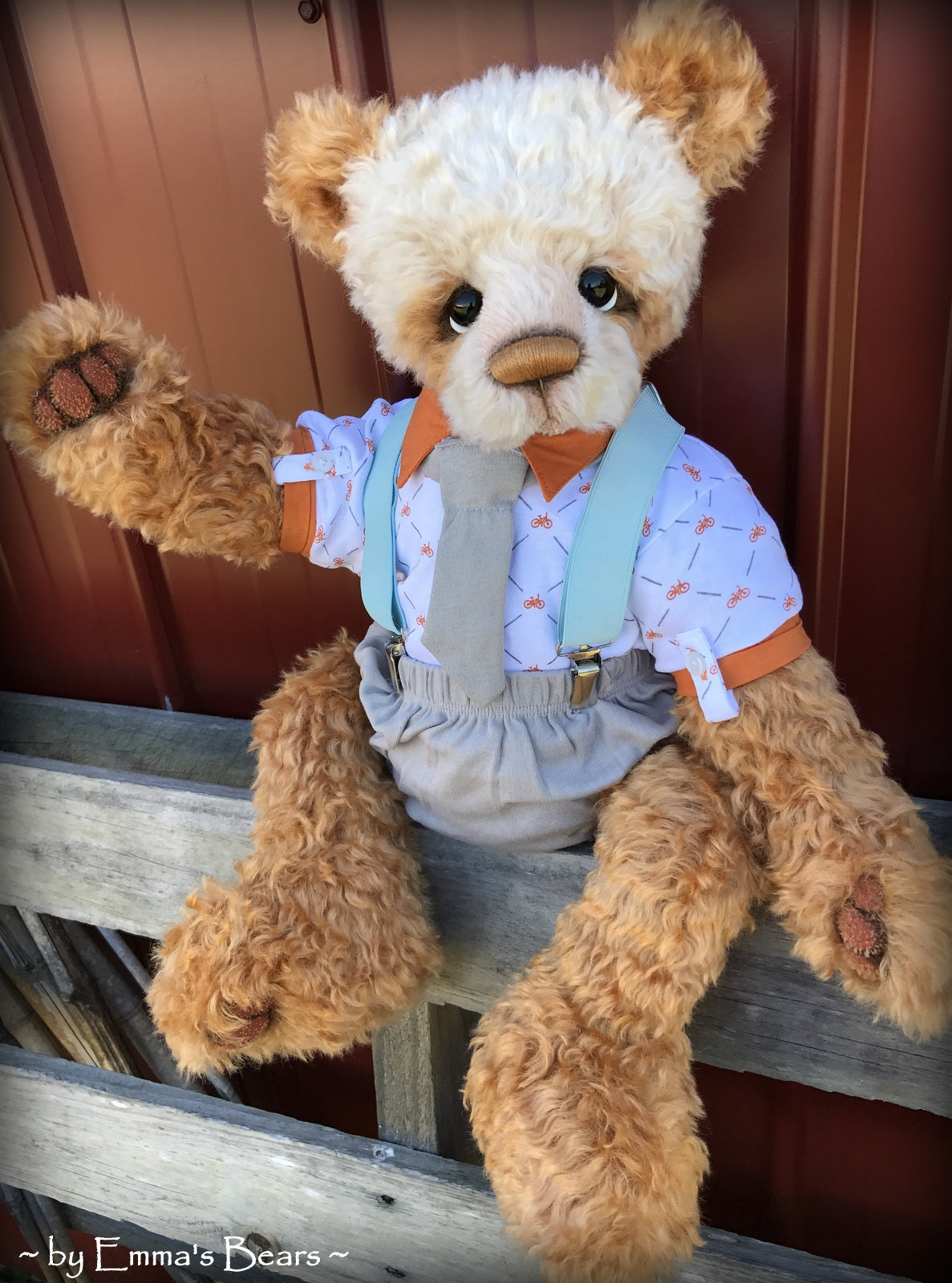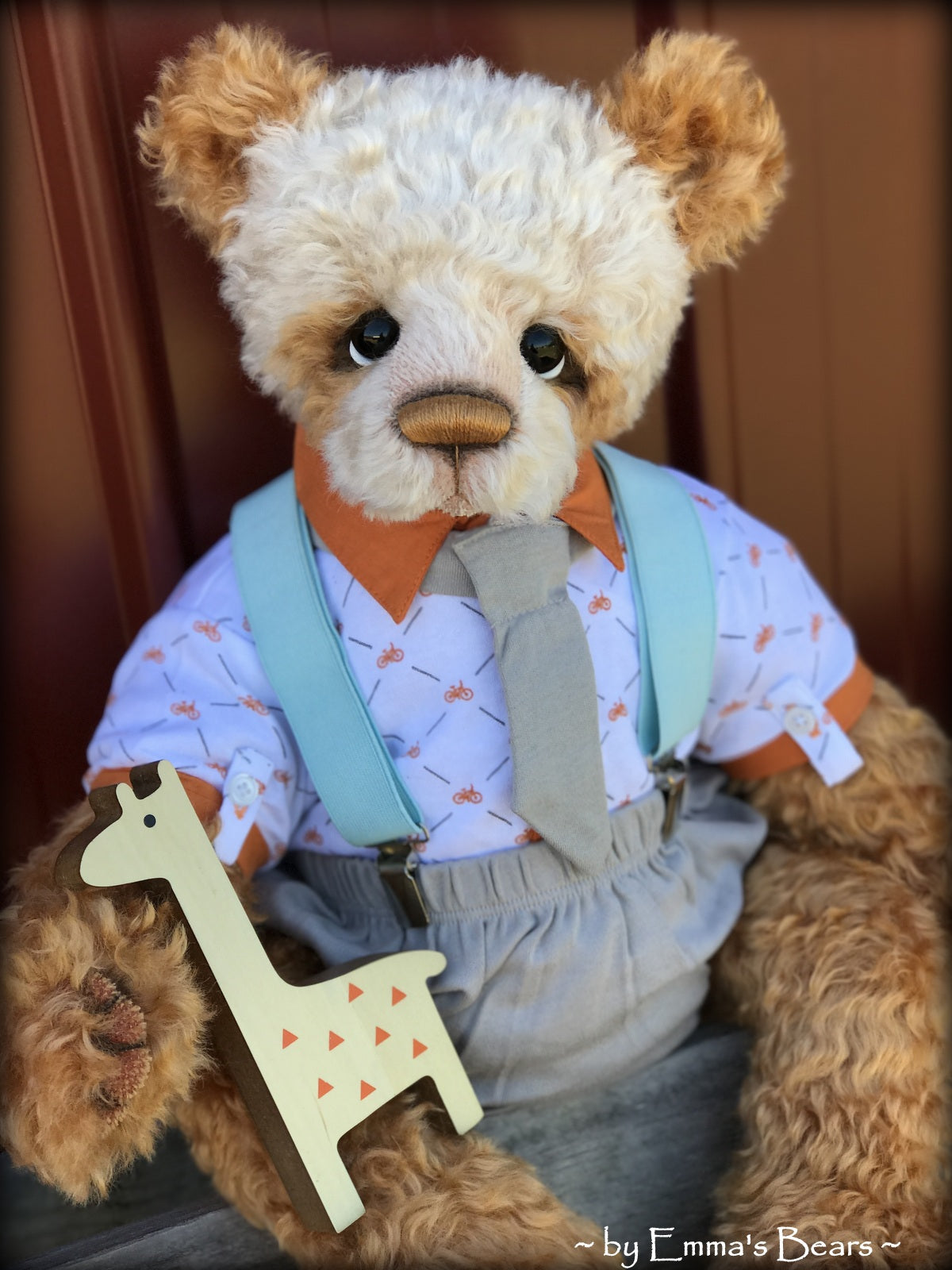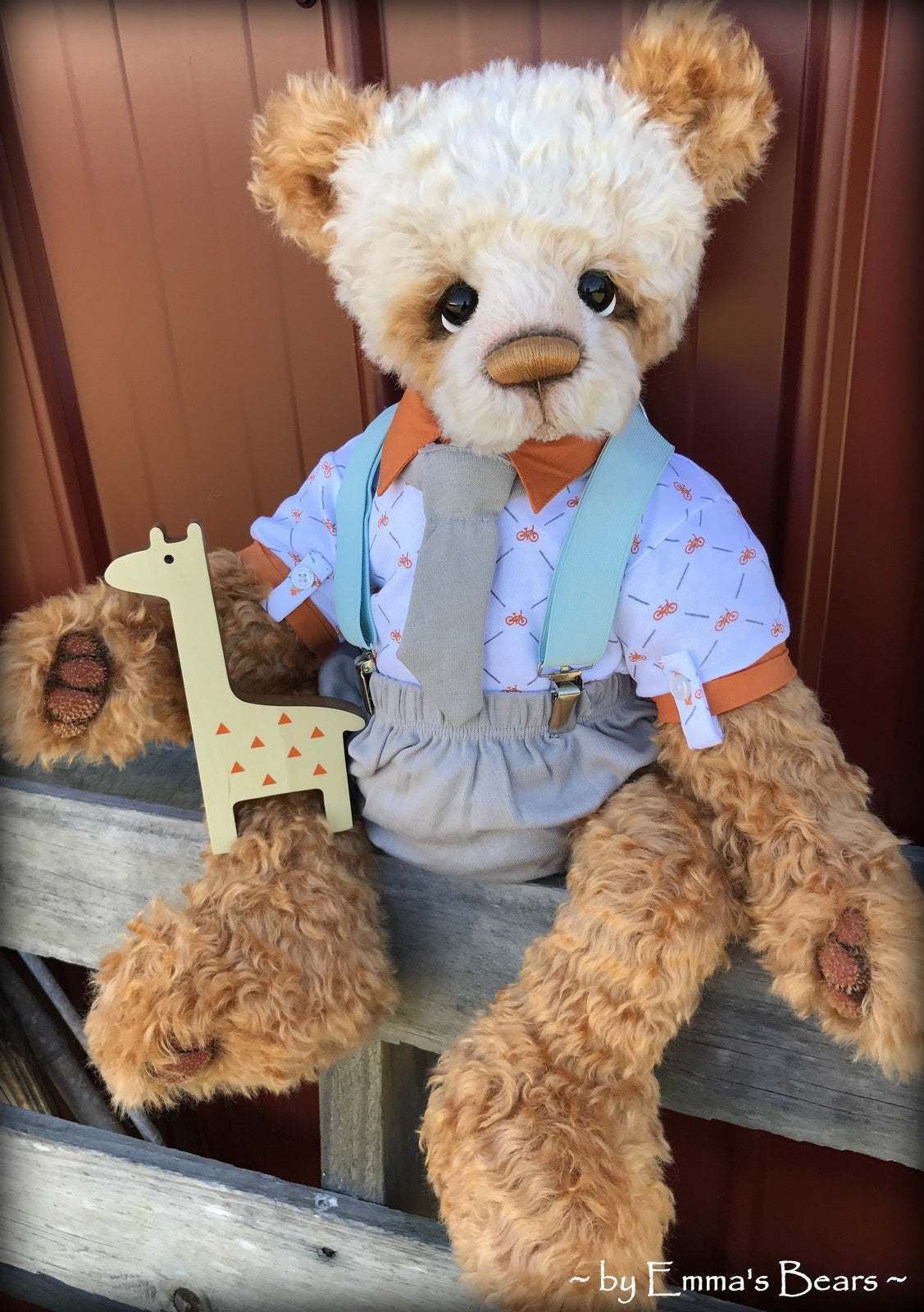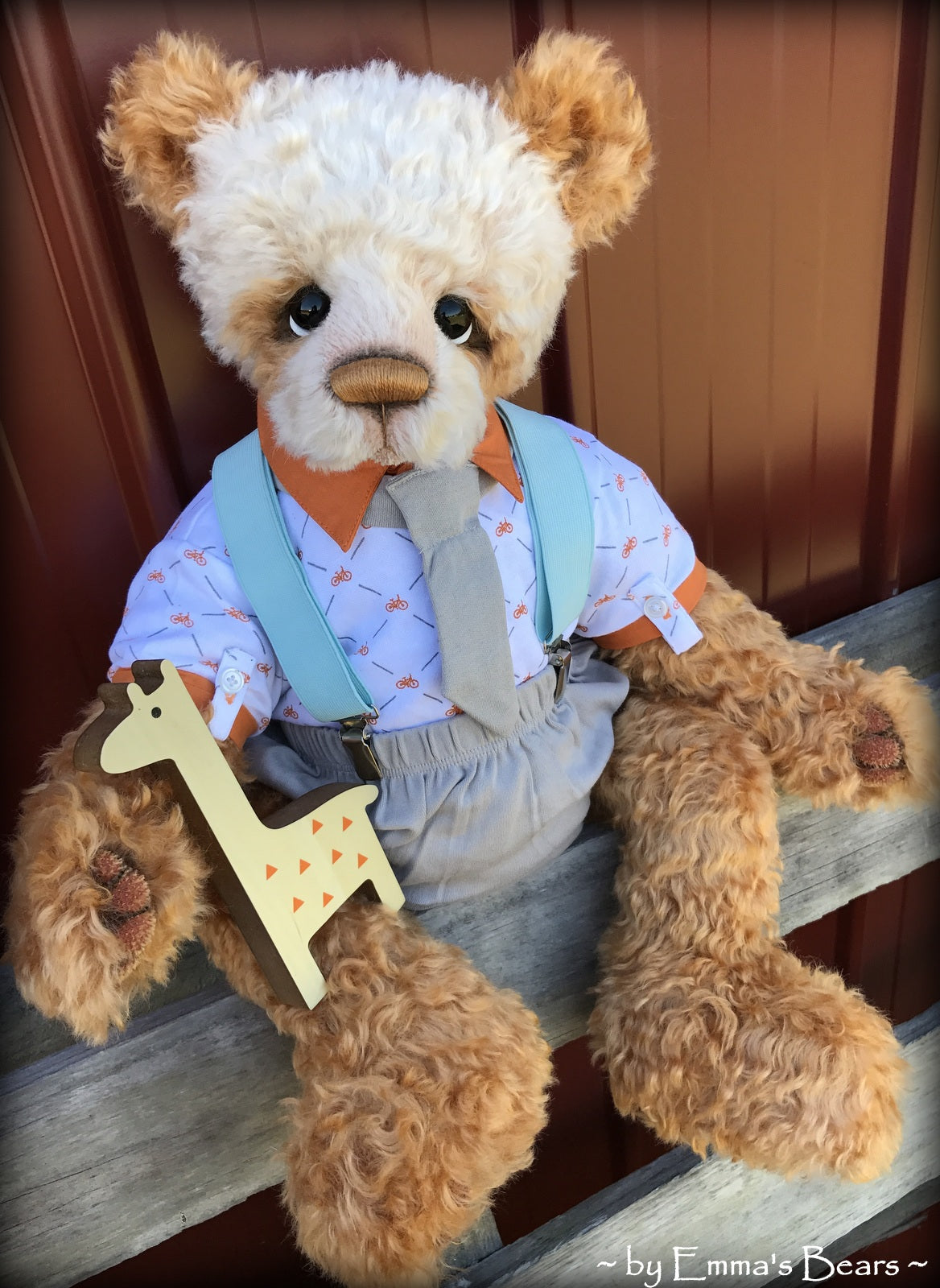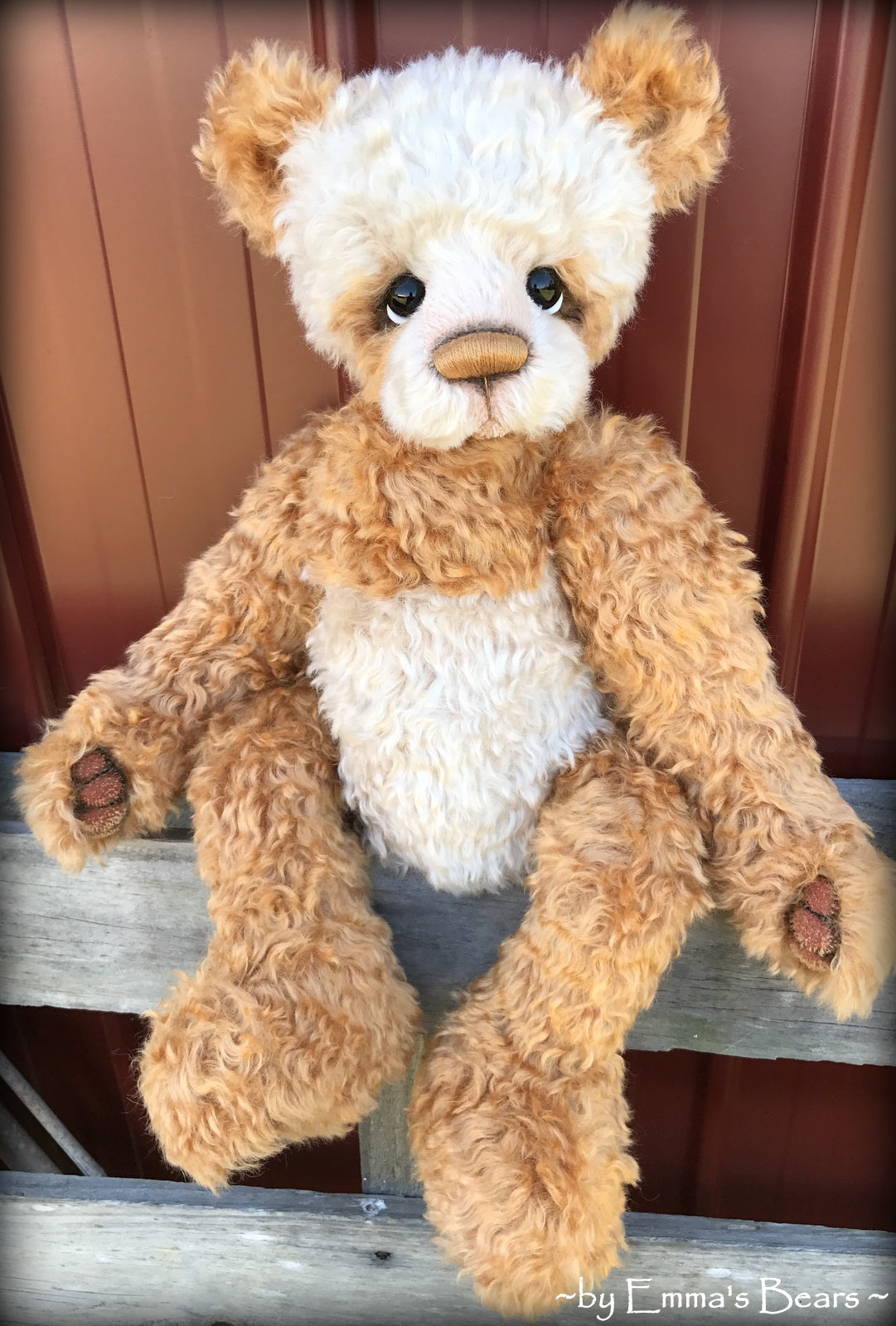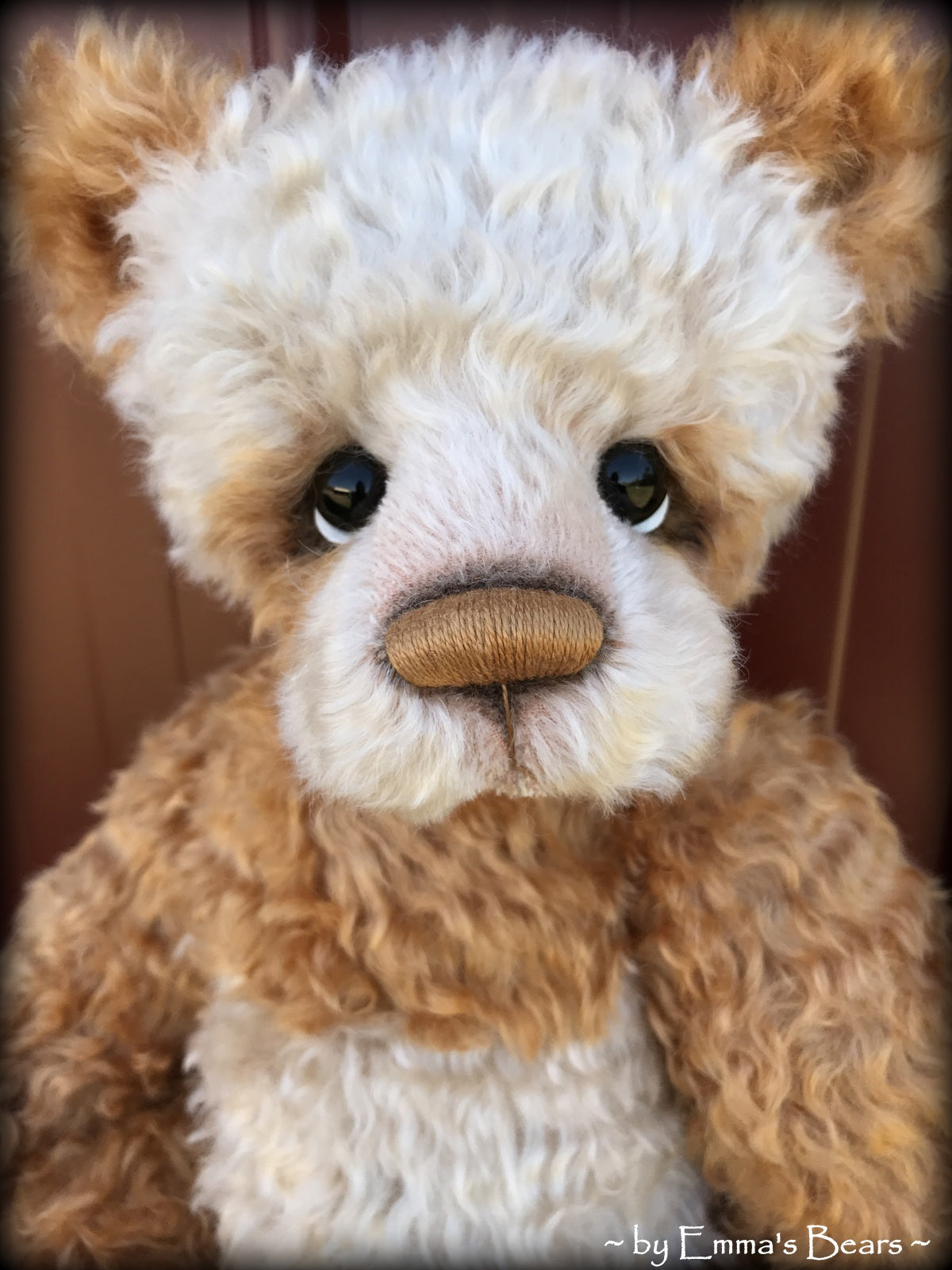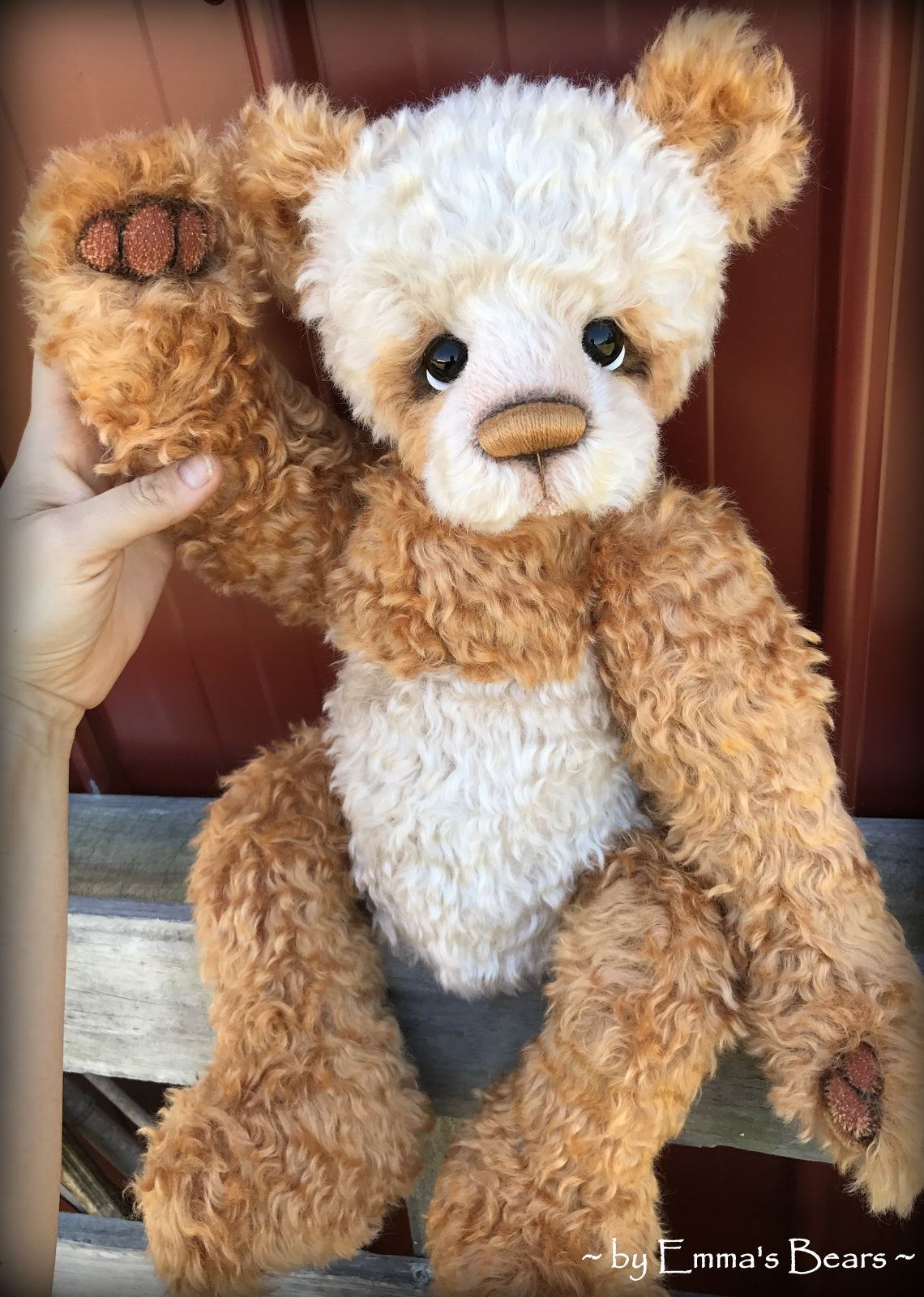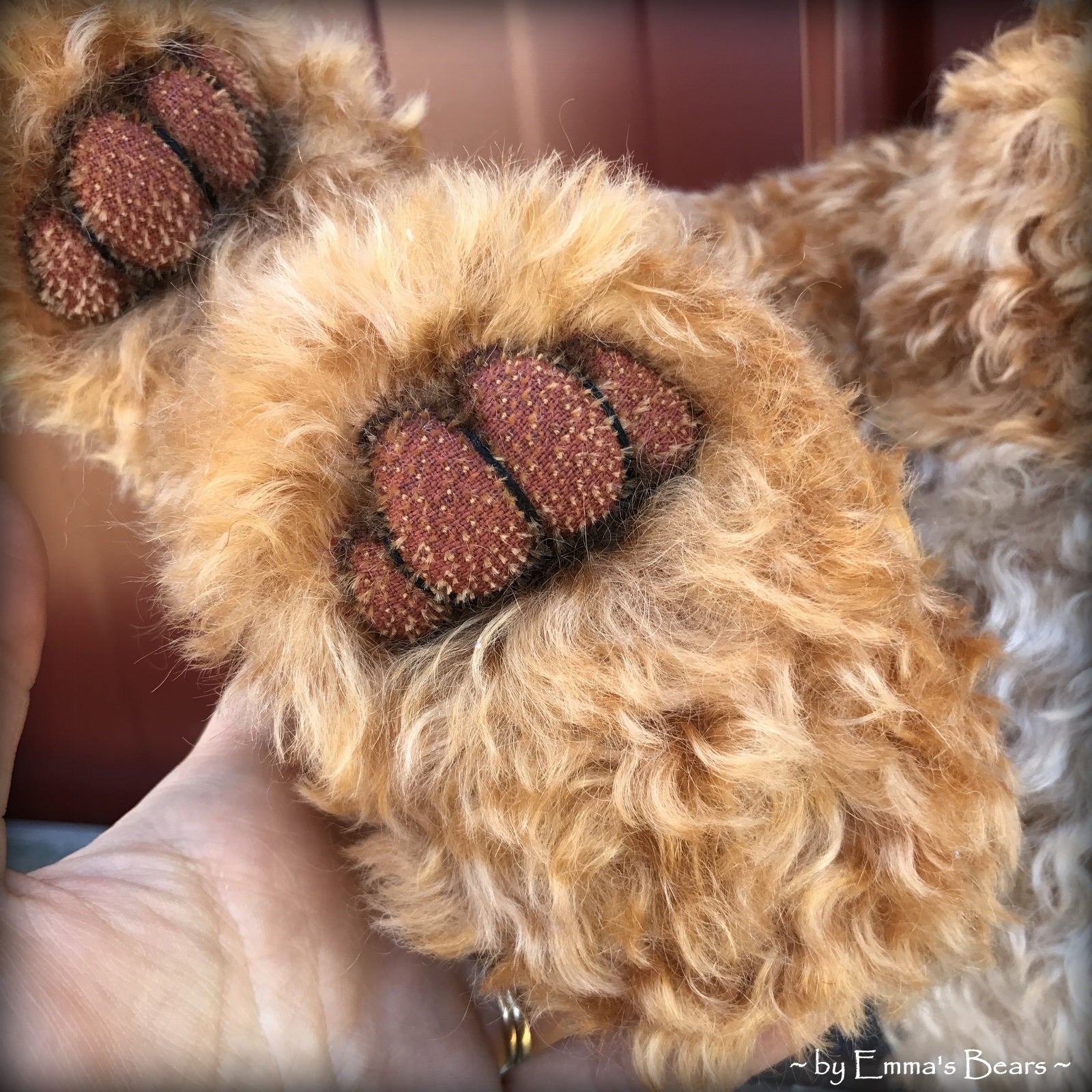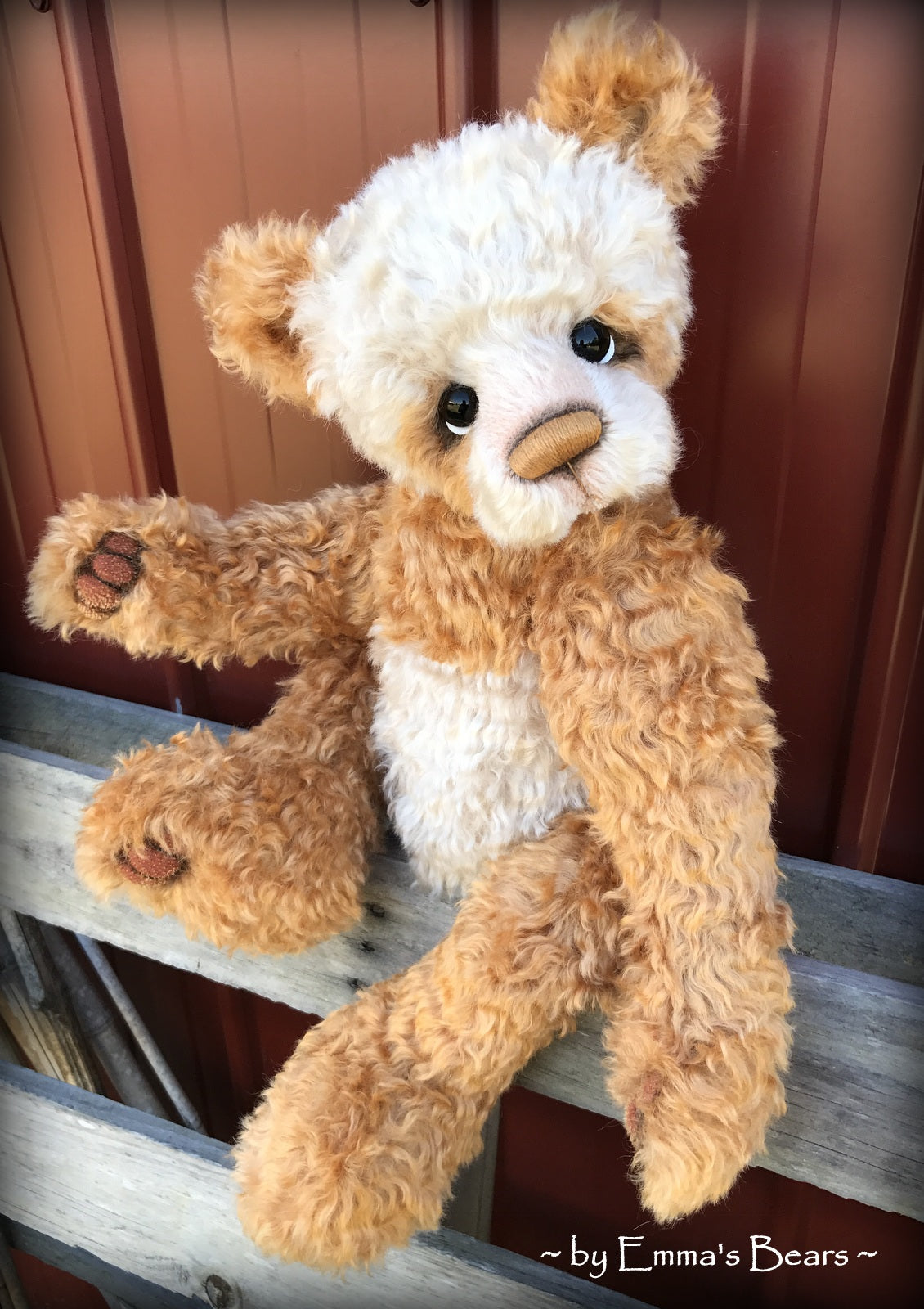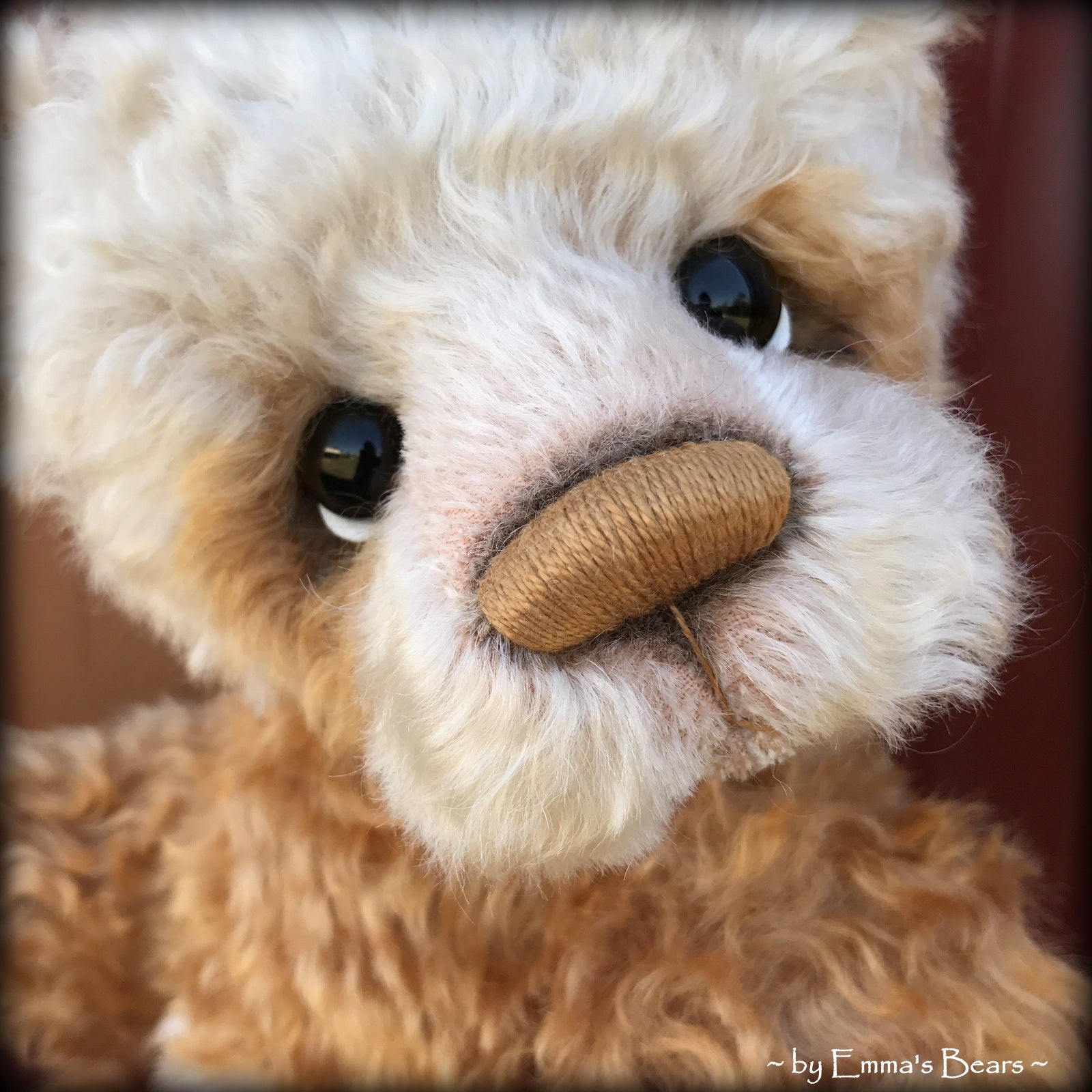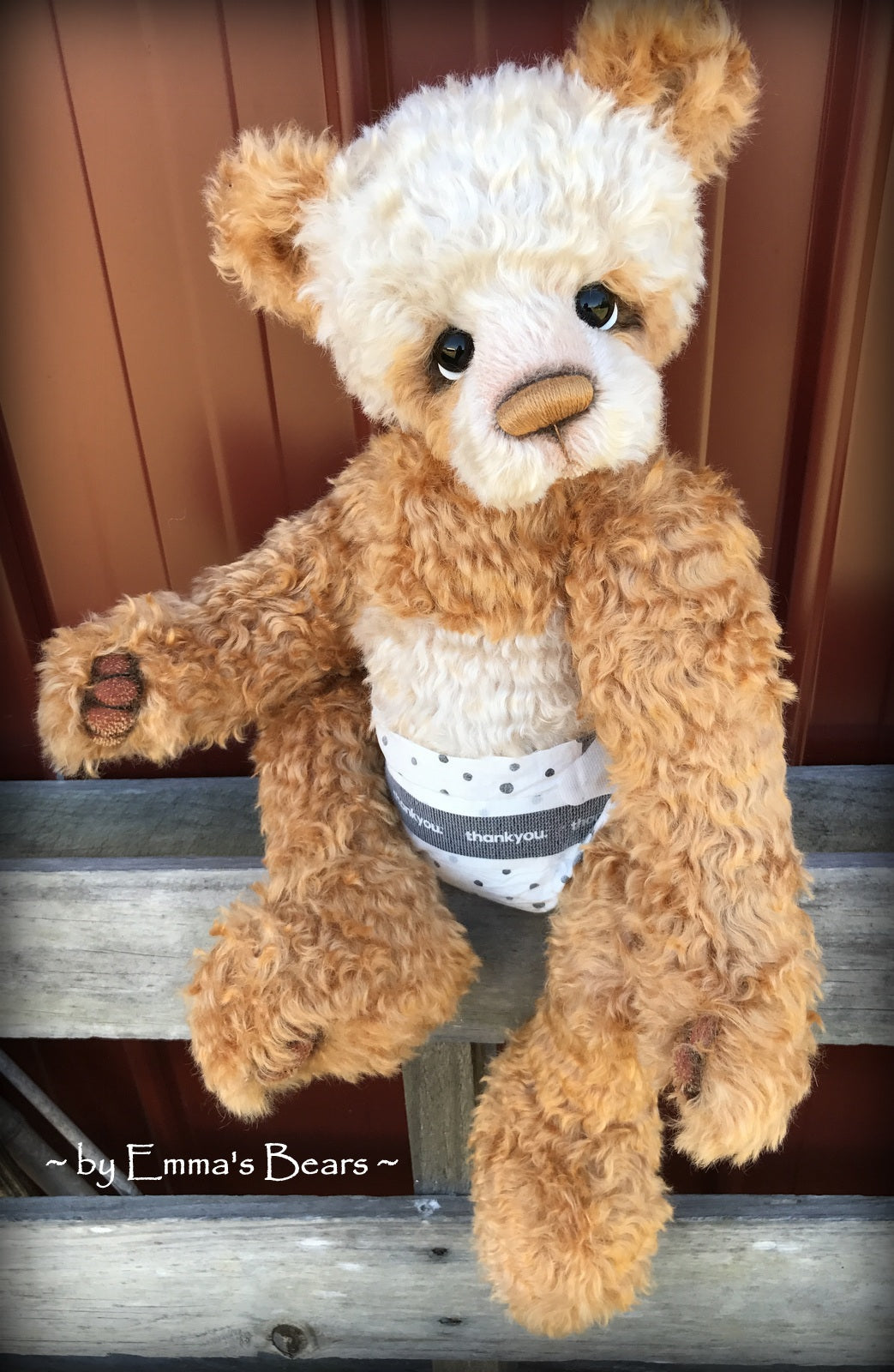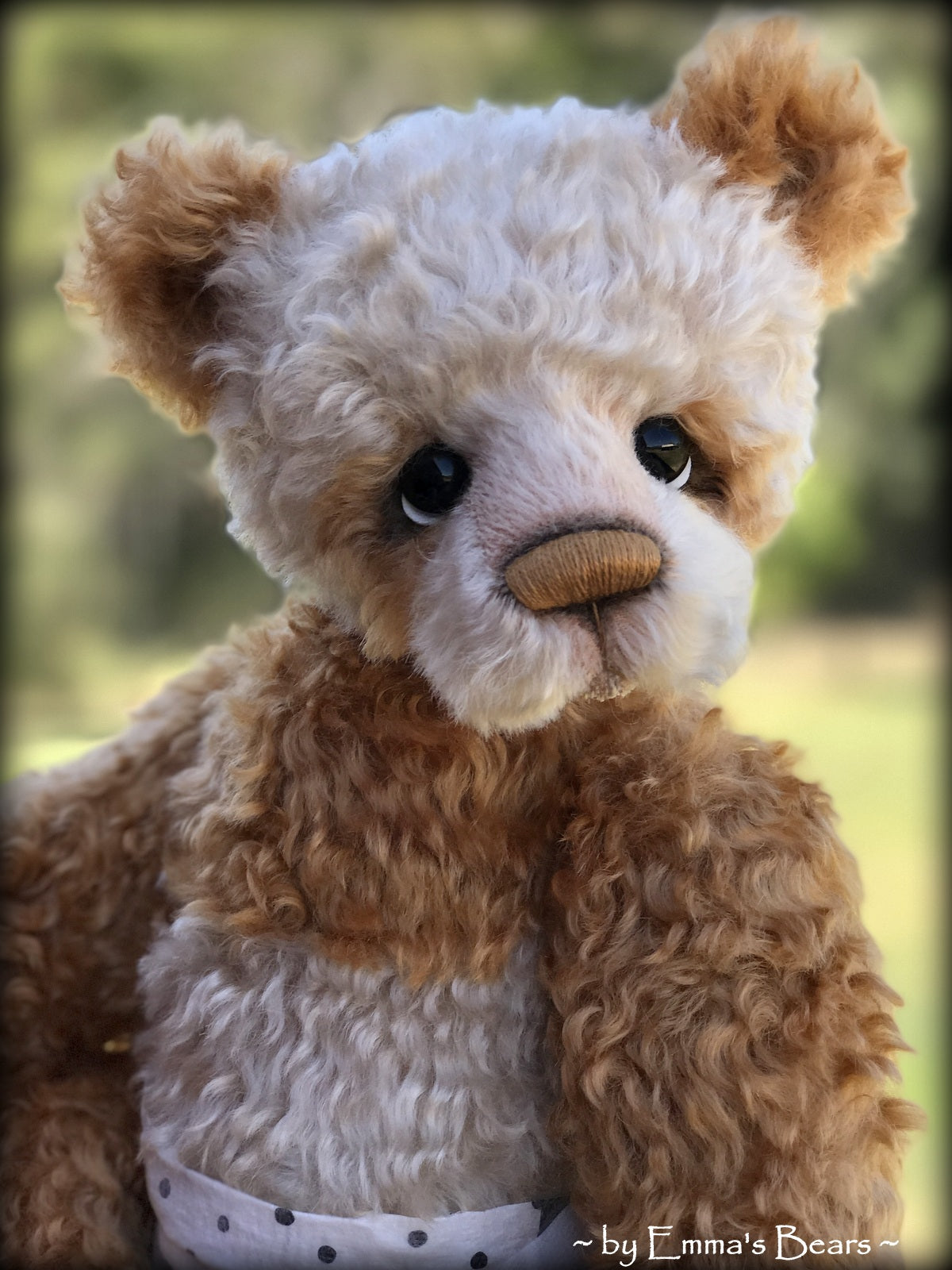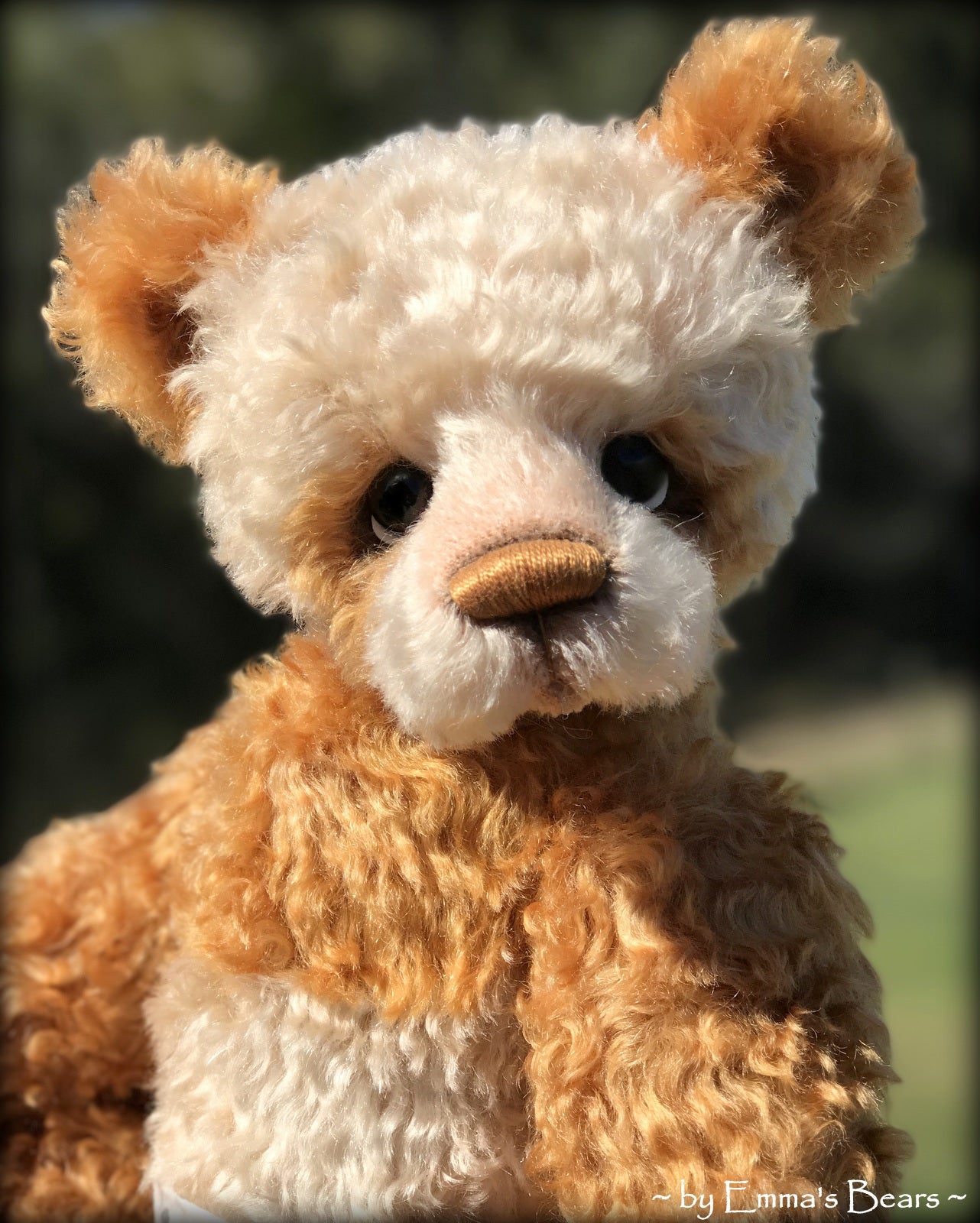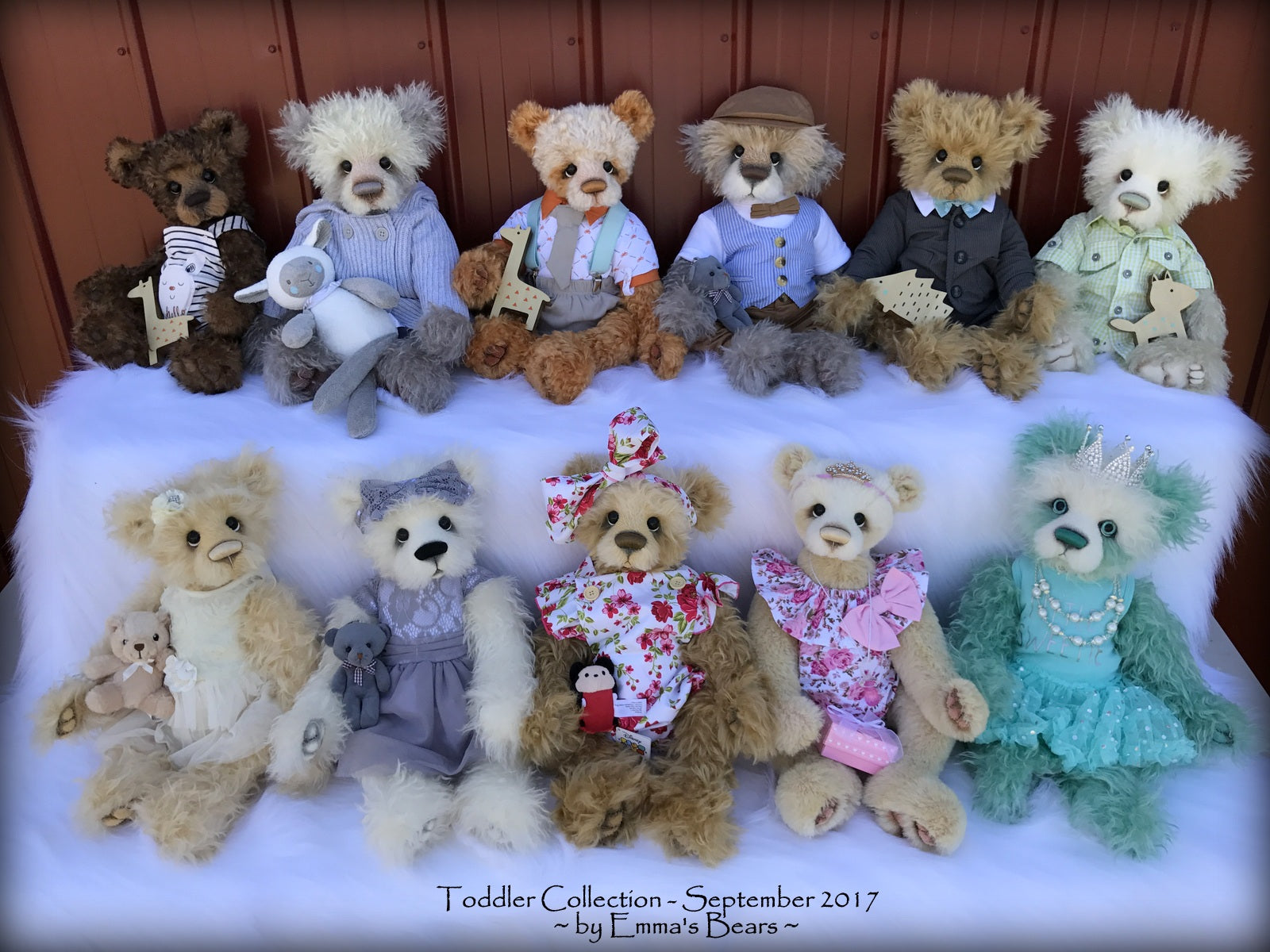 Toddler Bodhi Declan - 21in hand dyed MOHAIR Artist toddler style Panda Bear by Emmas Bears - OOAK
Toddler Bodhi Declan
By Emma and Mark Nicholson

21.5" (55cm)


Toddler Bodhi Declan is a gorgeous panda-style bear with standard teddy arms (this means they have hand pads, unlike our original toddler design with the turned-down hands). This boy is extra special as he has been made in a mix of our hand-dyed super dense Schulte mohair: a gorgeously rich gingery-chestnut on a darker backing for his limbs, chest, ears and eye patches, and a soft creamy-beige on a warm backing for his face and belly.
Bodhi Declan looks out through gorgeous big black glass eyes and has a hand embroidered gingery perle cotton nose. His hands and feet have been 3D detailed with our cute 'peek-a-boo' style toes and shaded with silk-dye. They're cut from the darker gingery mohair, so you get a the contrast of the darker backing colours showing through. He is fully T-pin jointed and stuffed very well with a combination of polyfill, glass and enclosed steel shot giving him a lovely realistic weight to his hug.

Bodhi Declan comes wearing his dapper little designer baby outfit of a collared shirt, tie, suspenders and pants/nappy cover (brand new with tags, and quality 'Harry and Violet' brand). He also comes with his sweet wooden giraffe toy with complementing colouring. He is designed so that his new mum can shop for him and dress him in a multitude of other standard baby outfits though, so you could certainly have fun dressing him up in whatever outfit you choose. He measures approx 55cm (21.5") from head to toe and weighs approx 4lb 2oz.
He is a one of a kind artist bear. The rest of the available bear from his group photo can be found here on our website in their own listings.
~*~ Please Note that these bears are designed to be Adult Collectables and not intended for infants and young children due to small parts and potential for damage