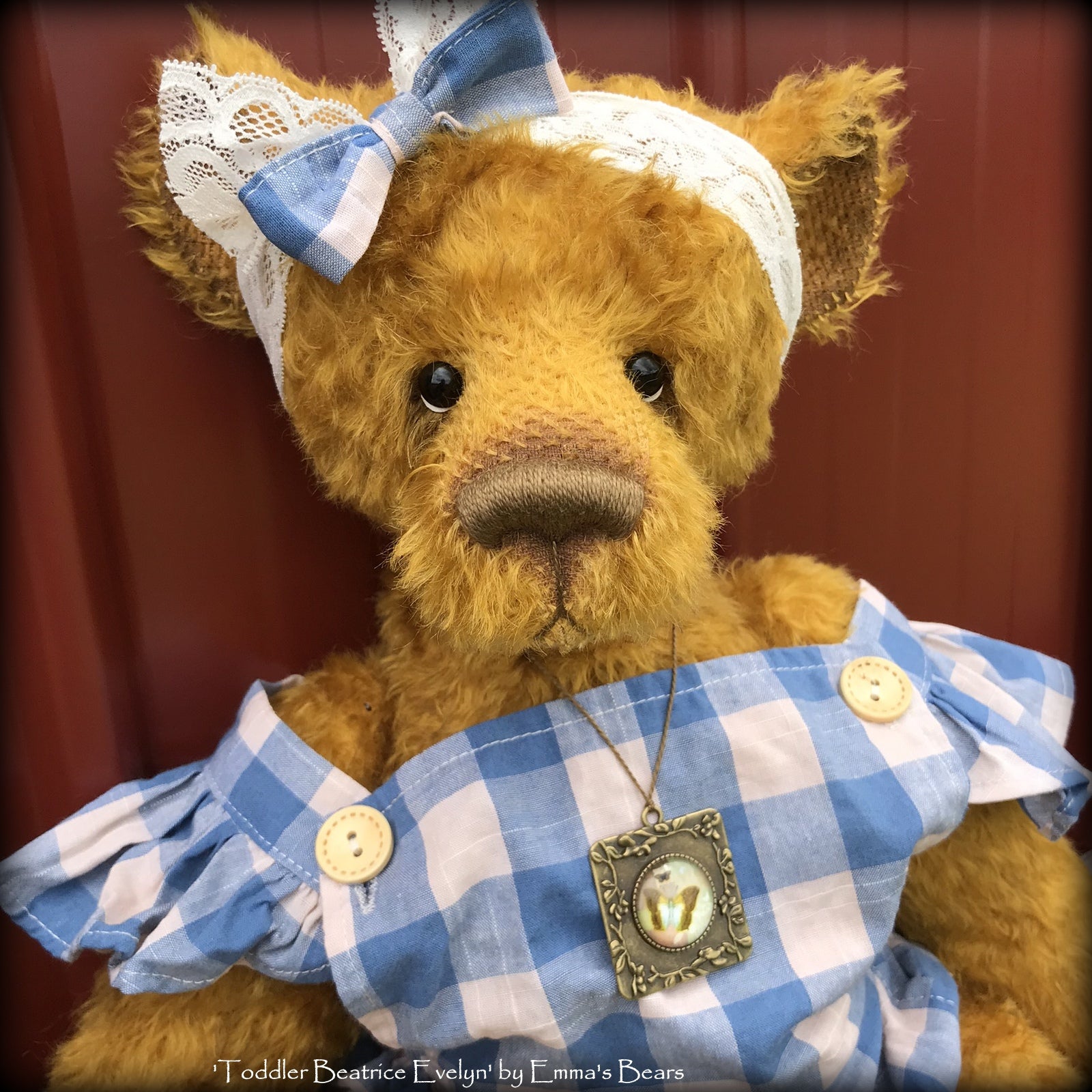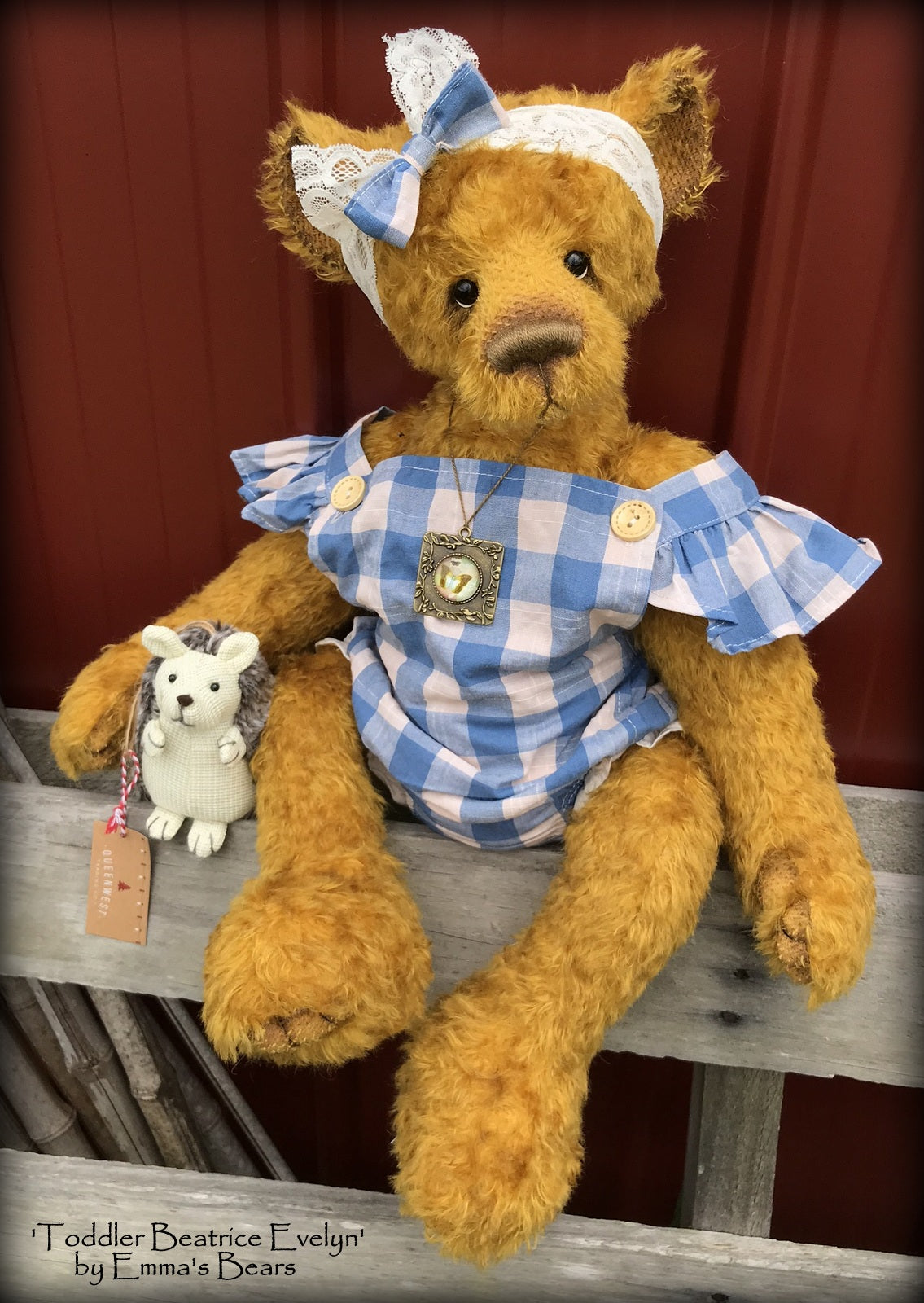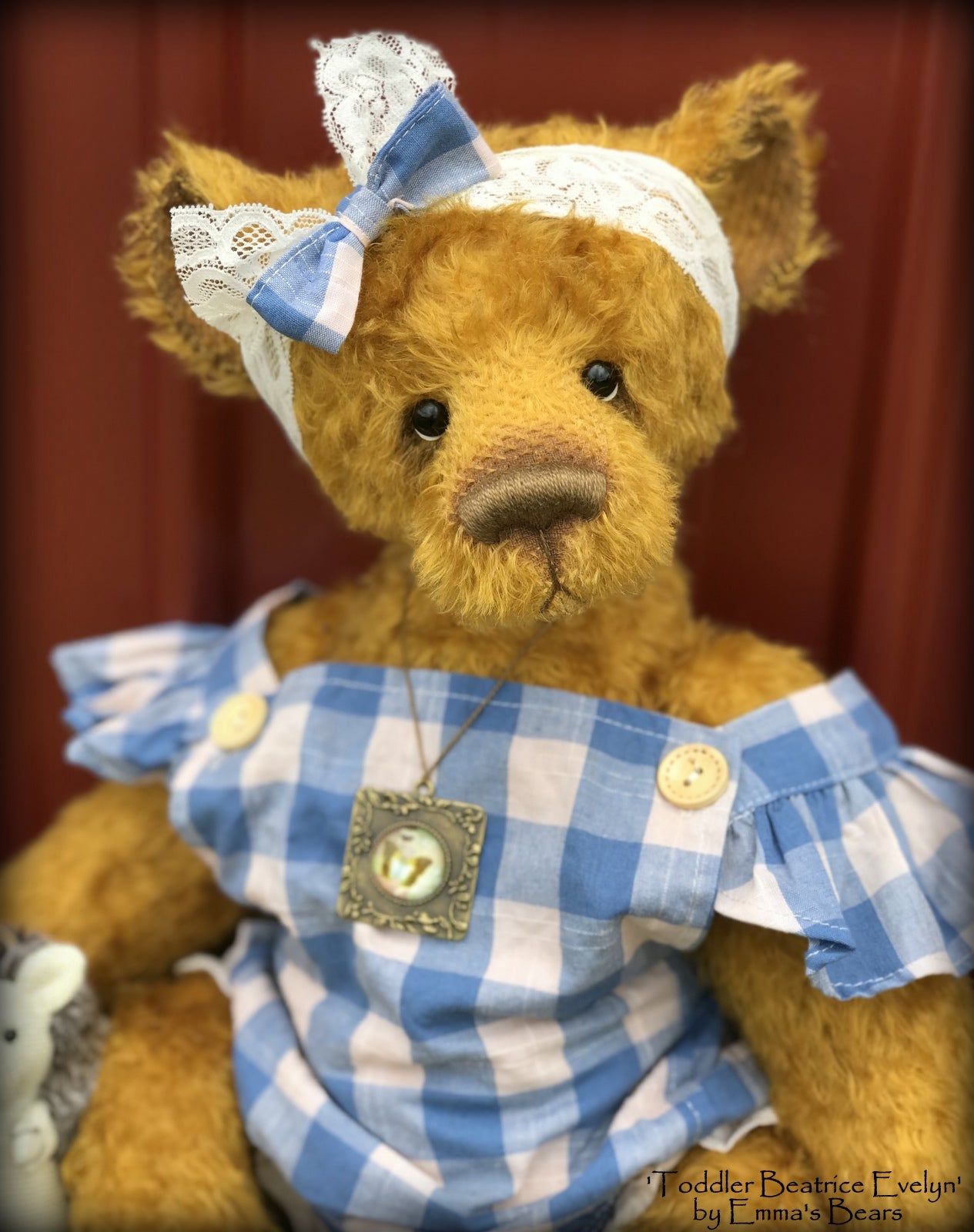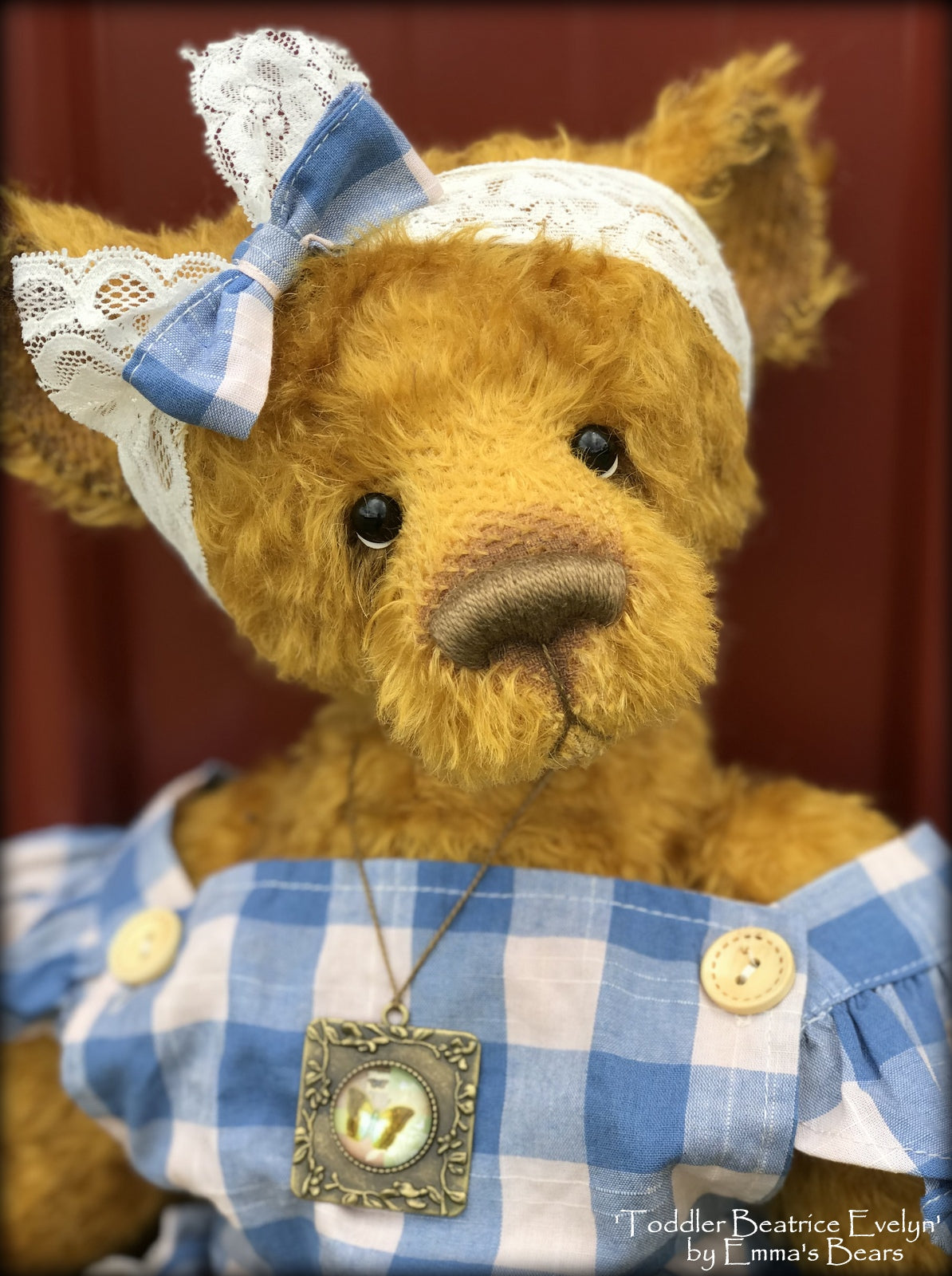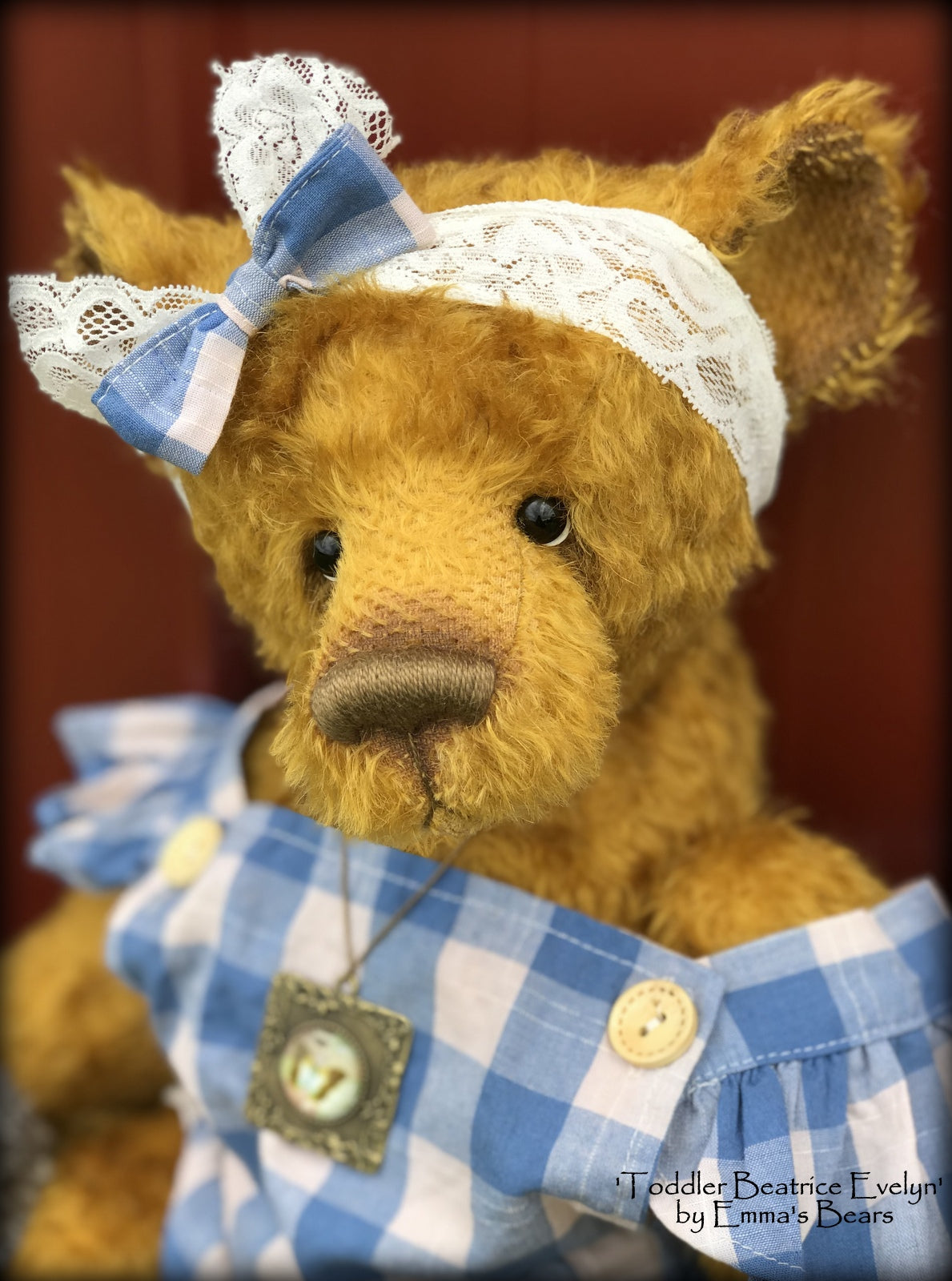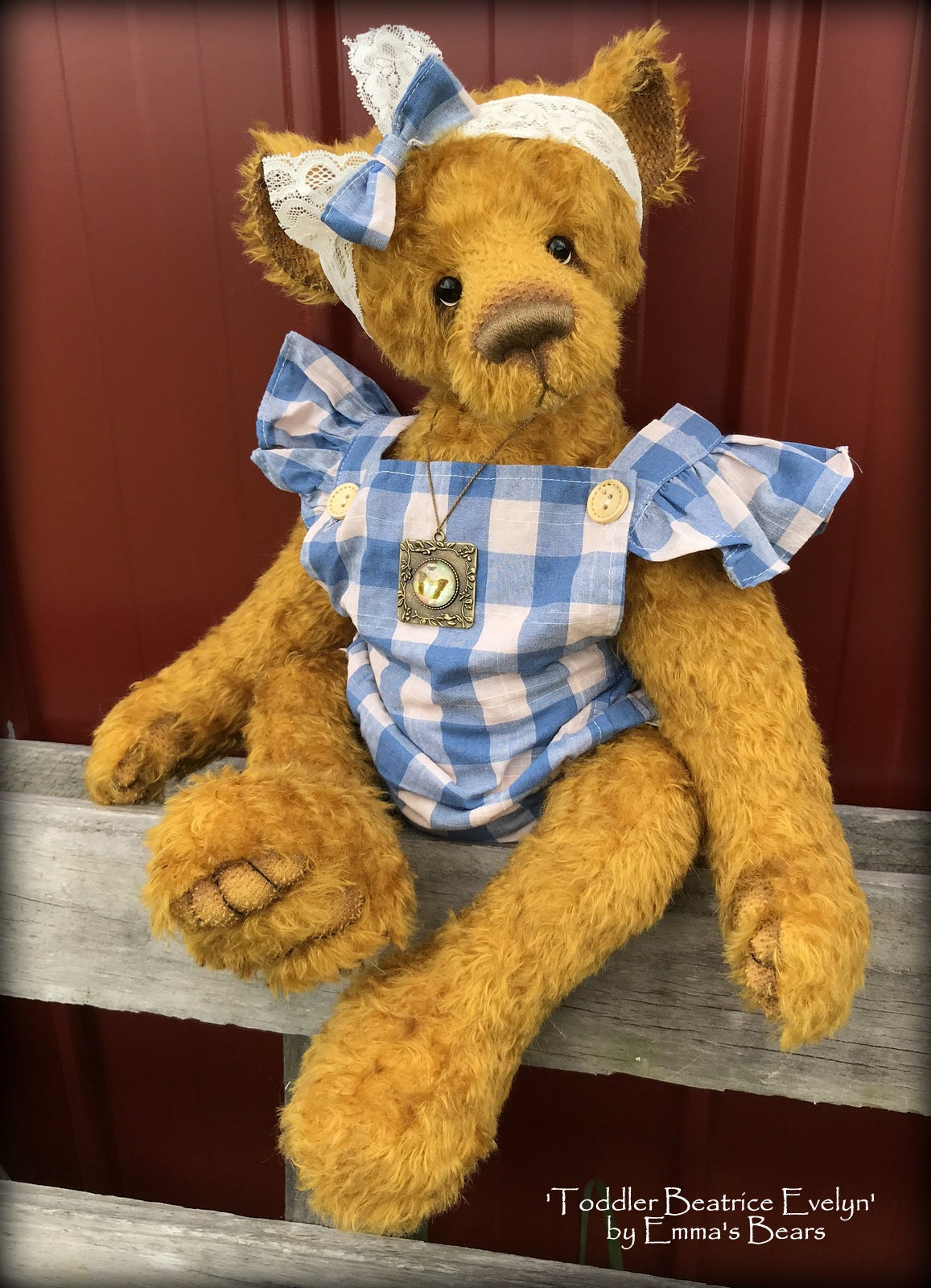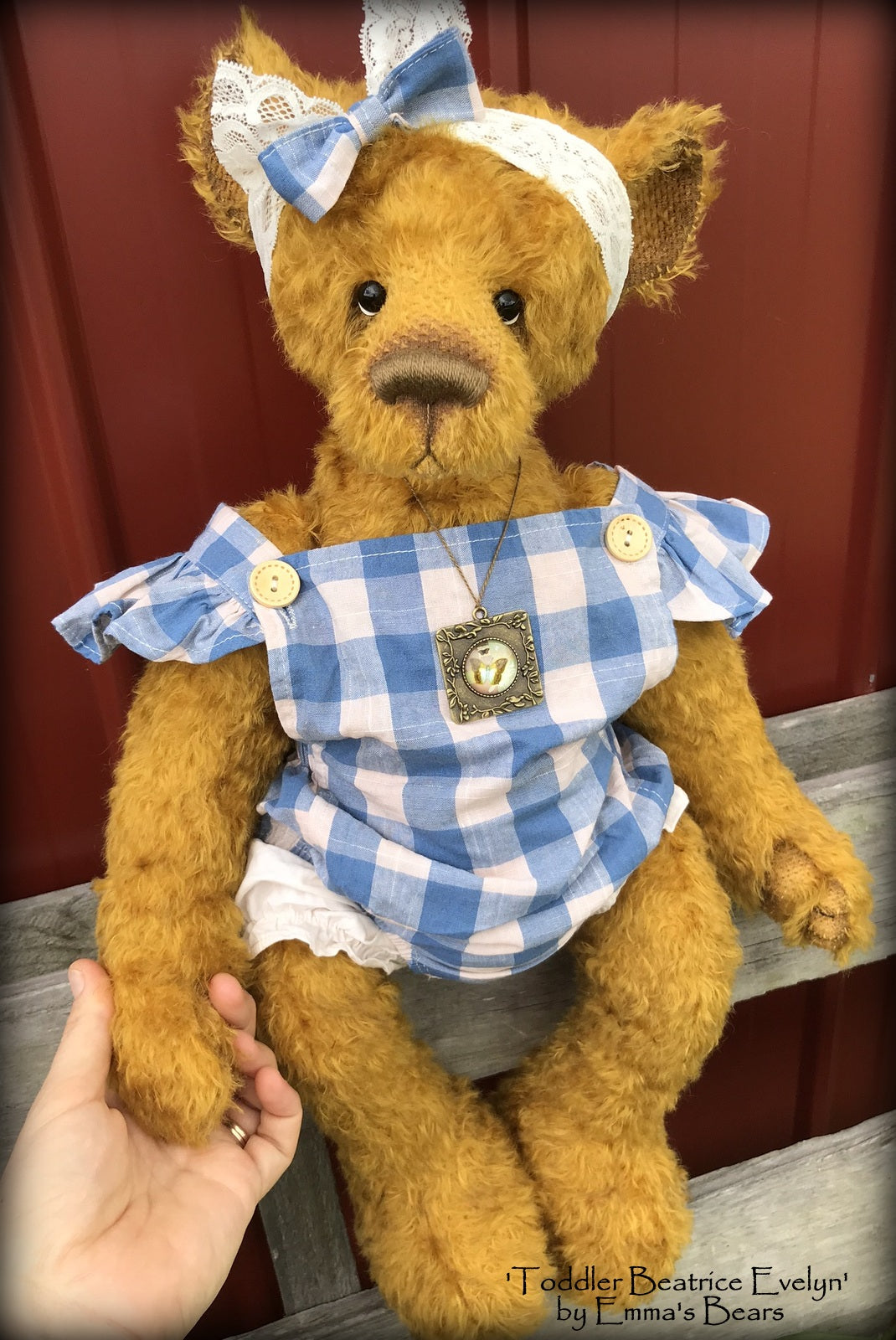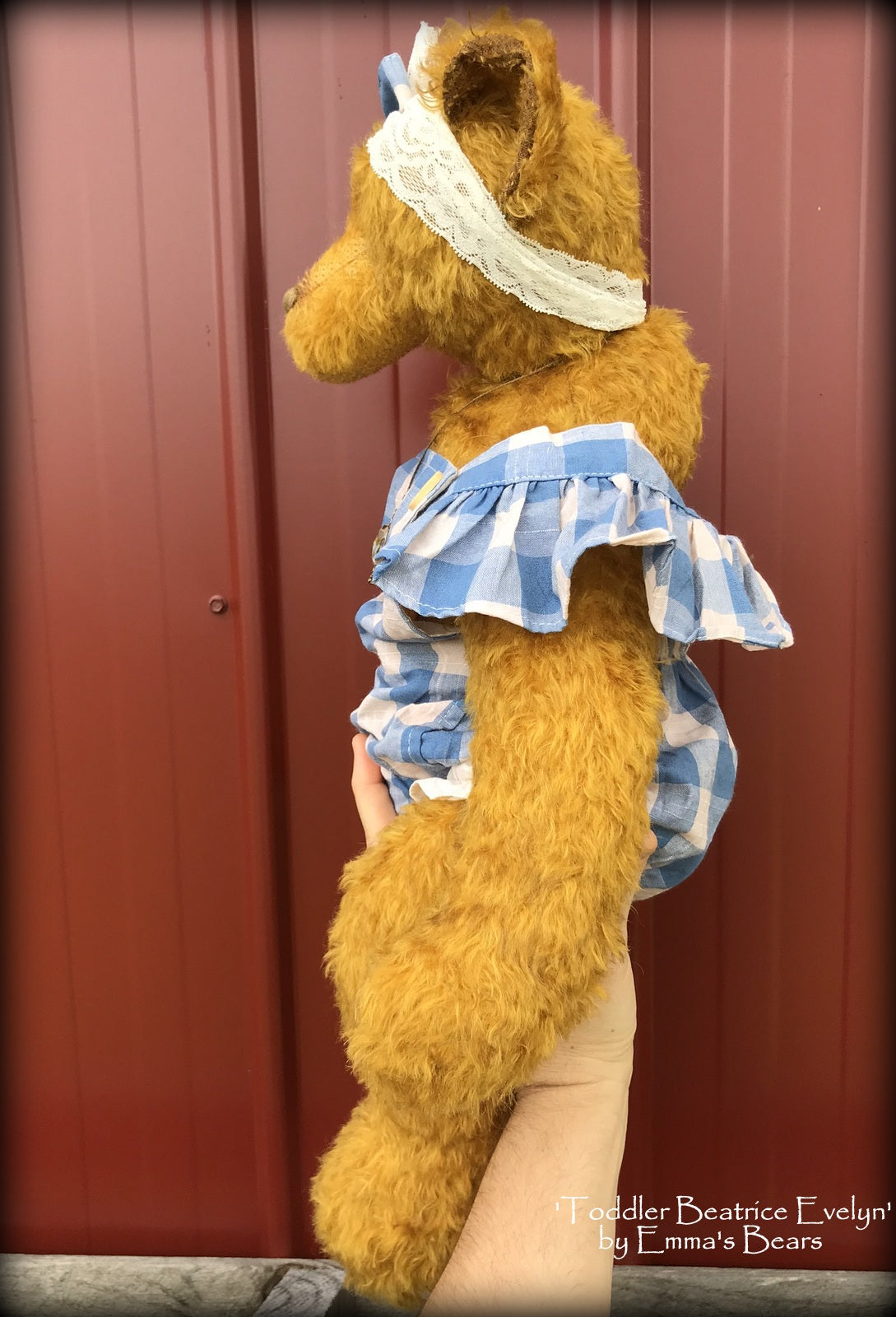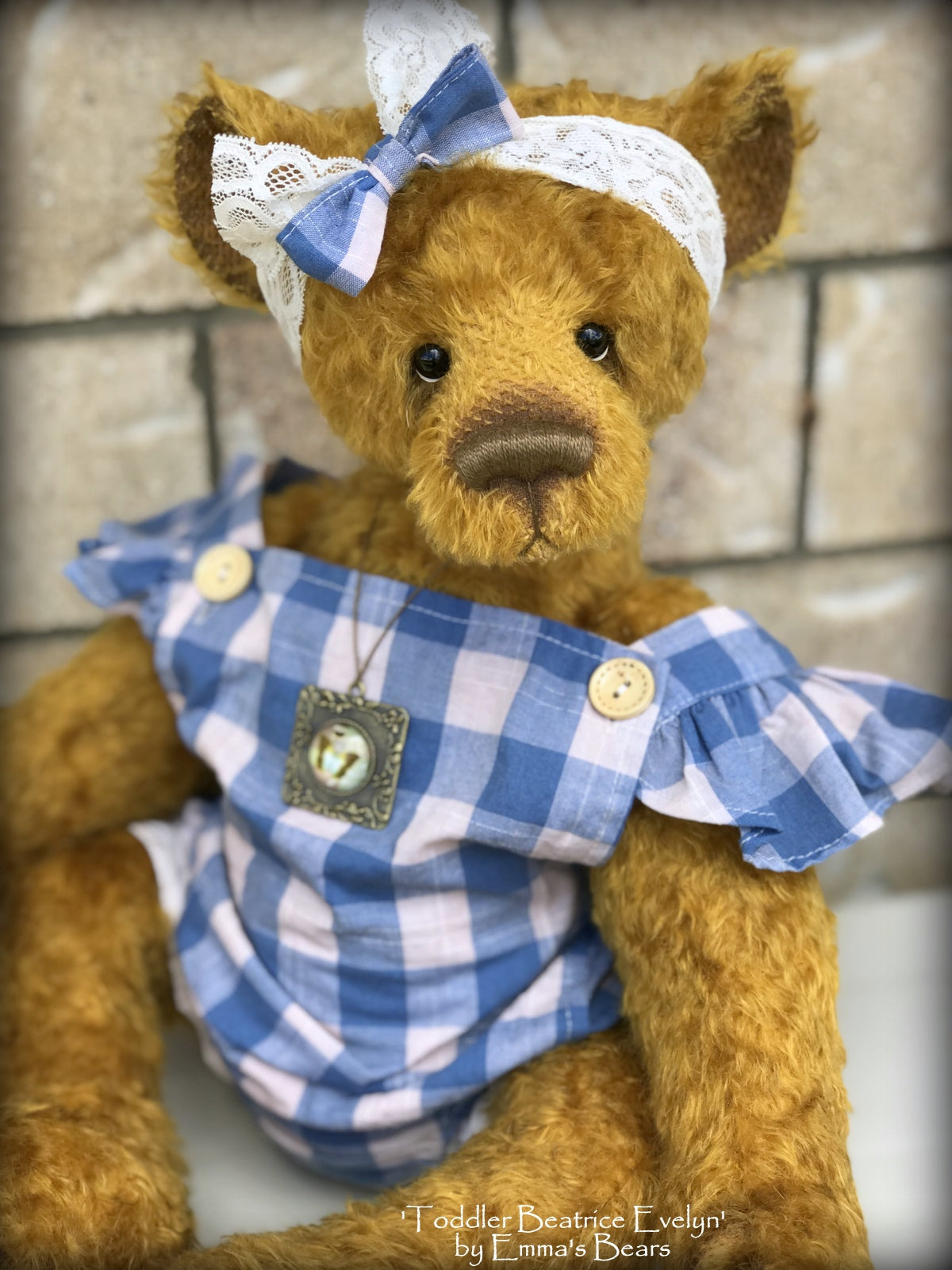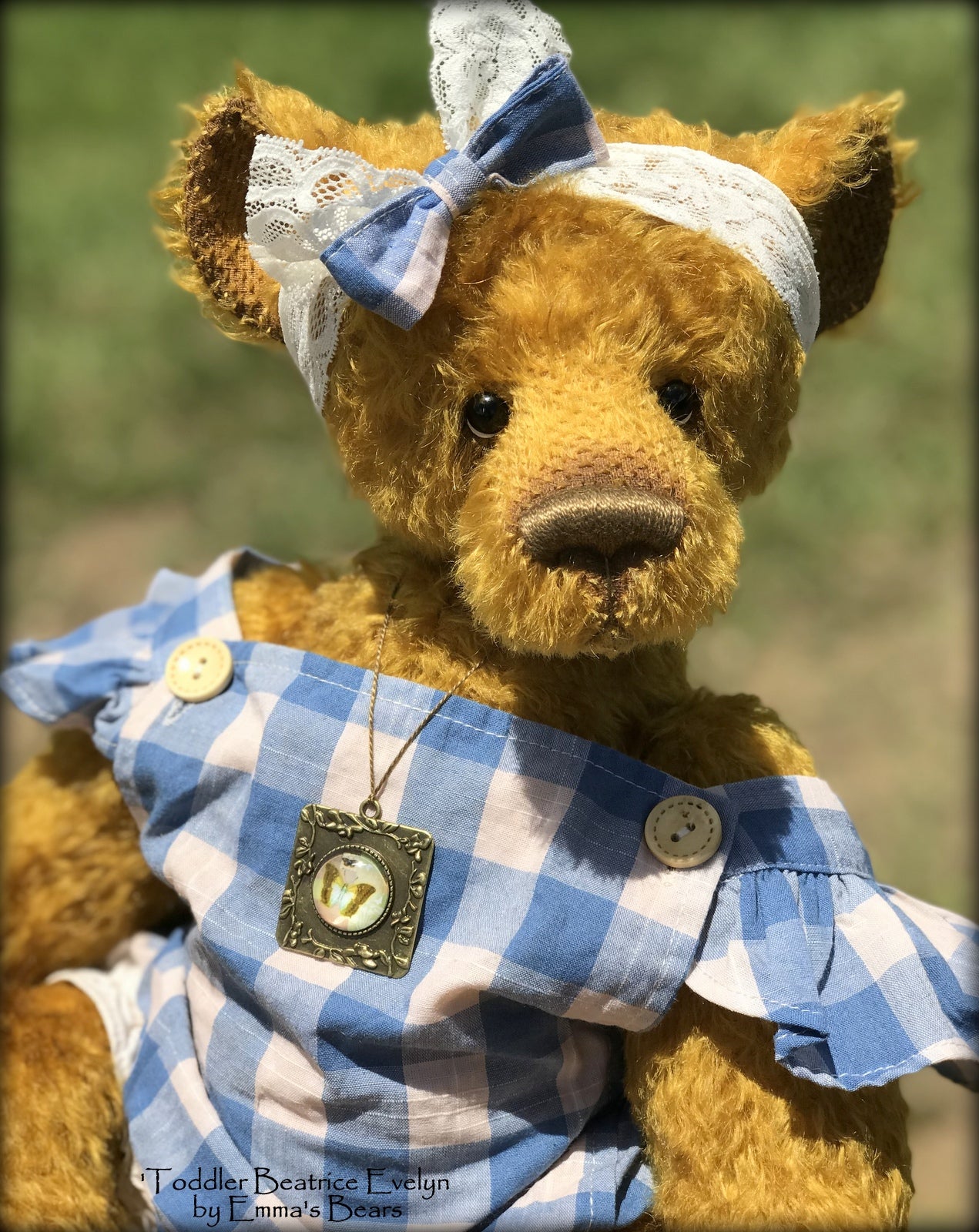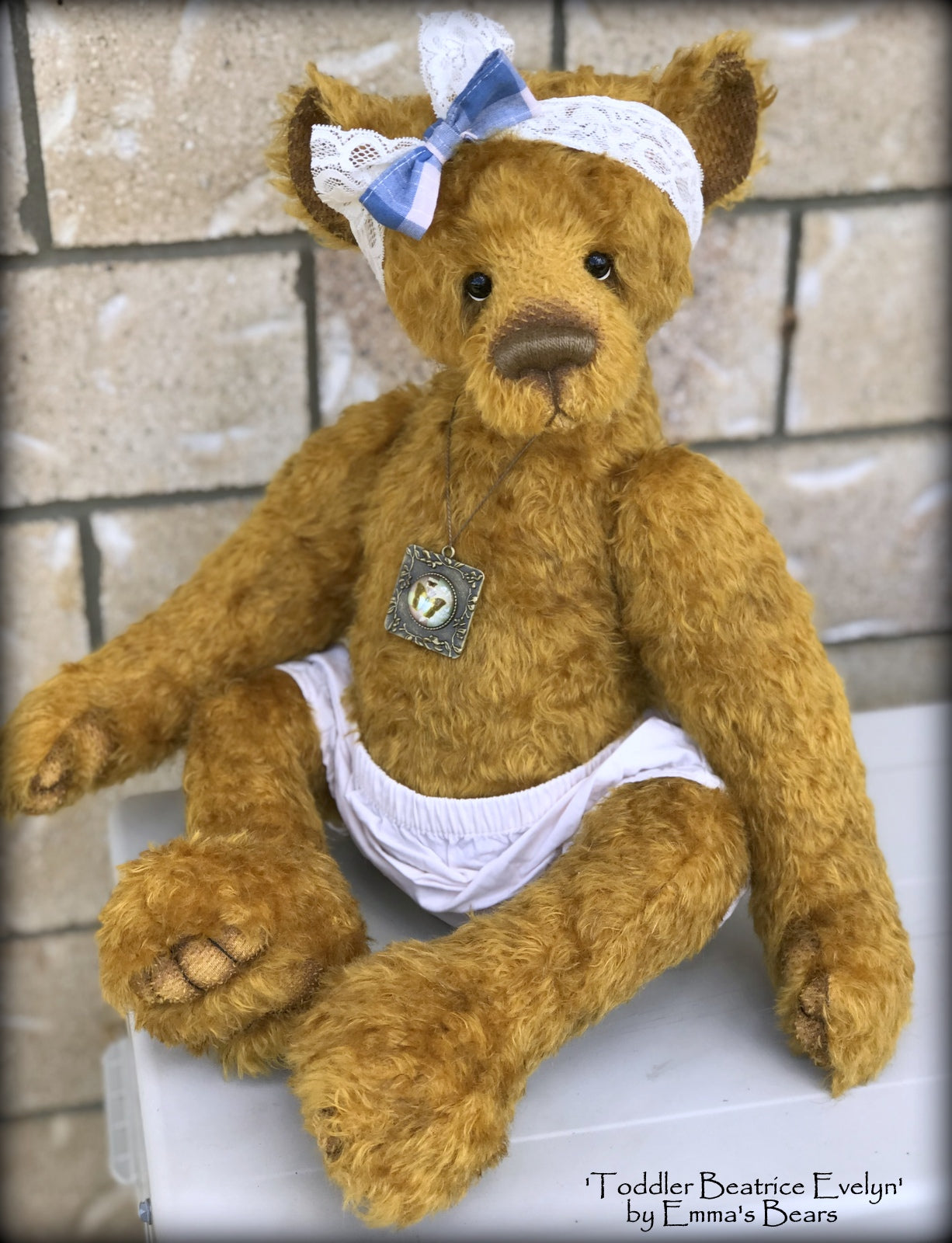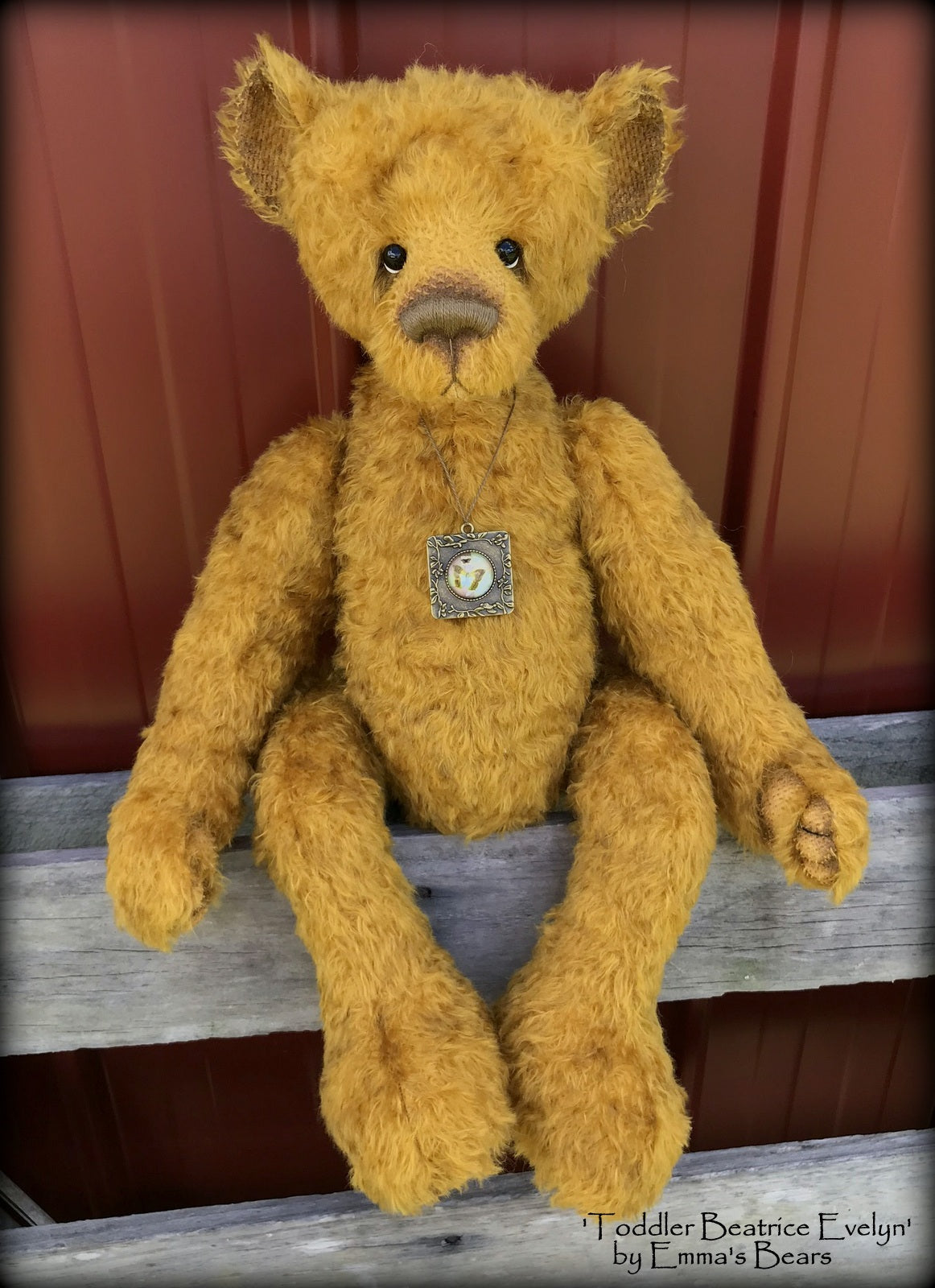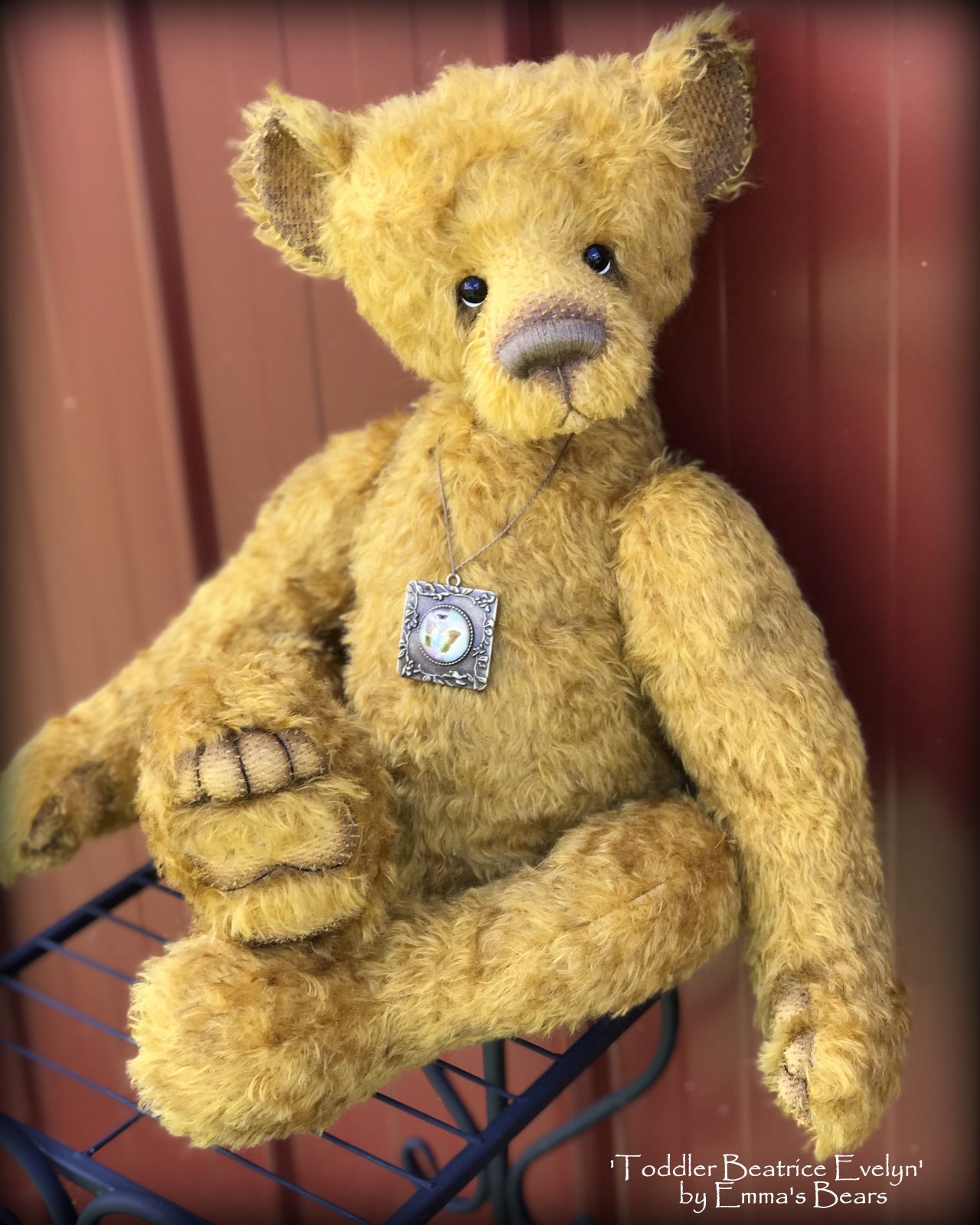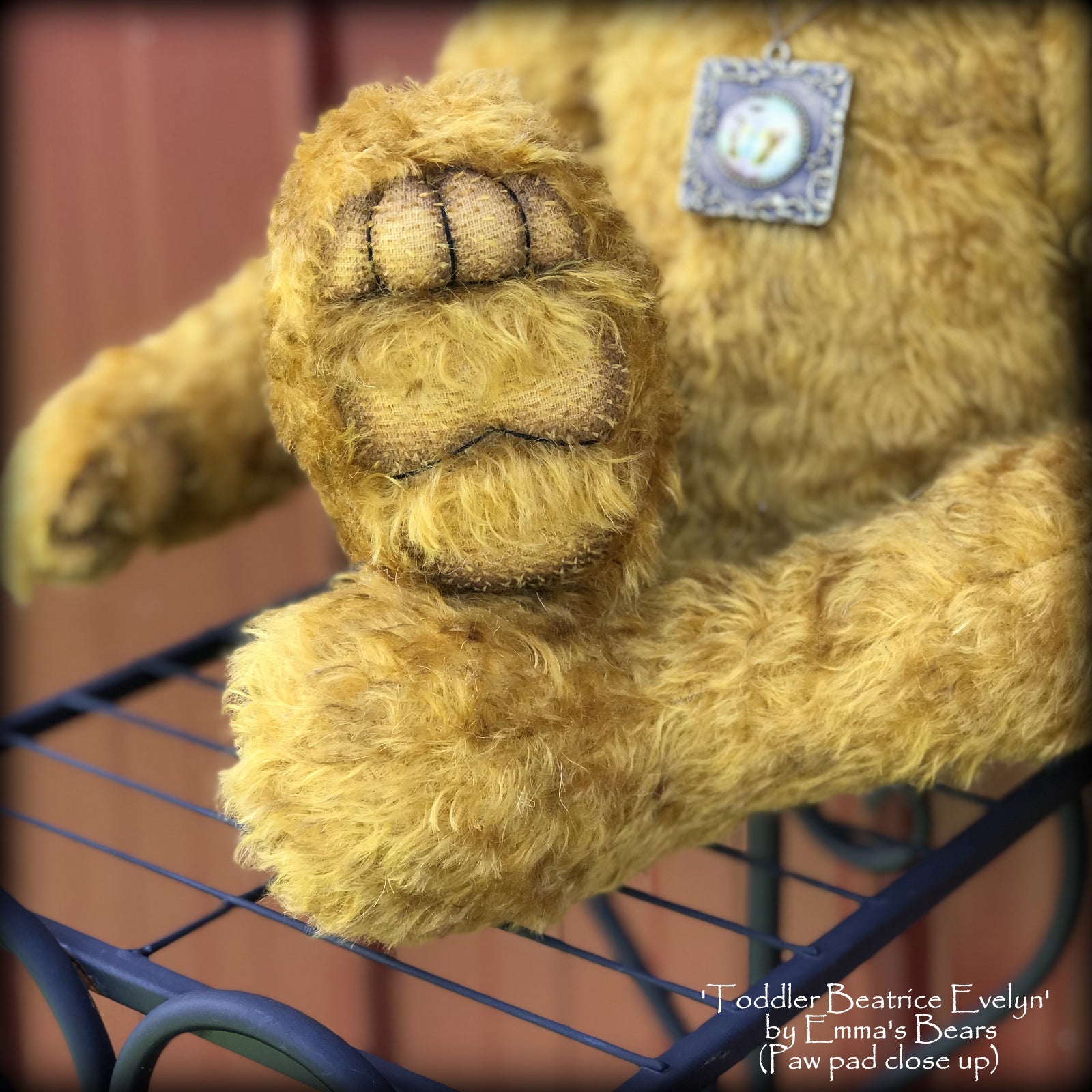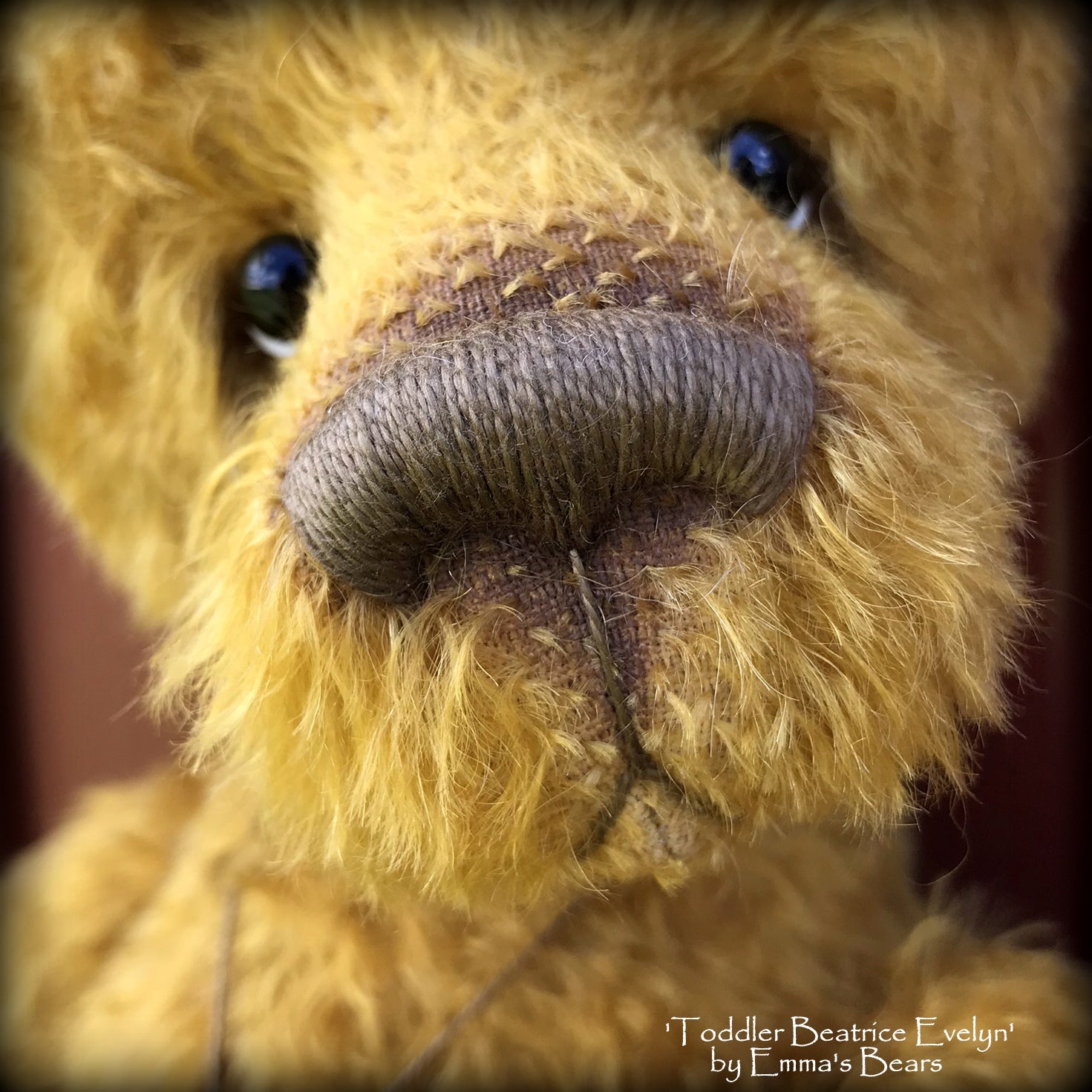 Toddler Beatrice Evelyn - 21in MOHAIR Artist toddler style Bear by Emmas Bears - OOAK
Toddler Beatrice Evelyn
By Emma and Mark Nicholson

21" (53cm)
4lb 11oz

Toddler Beatrice Evelyn is a stunning larger sized toddler bear with standard teddy arms (this means they have hand pads, unlike our original toddler design with the fully furred turned-down hands). This girl is something a little different to our usual Toddler bears as she has more of an older/traditional teddy look thanks to her antique style South African mohair/viscose blend fur in a warm mustard-gold with subtle tan tips.
She looks through gorgeous petite black glass eyes and has a hand embroidered light tan perle cotton nose in more of a 'bear' shape. Her hands and feet have been 3D detailed with cute little toes peeking out between tufts of mohair. She is fully T-pin jointed and stuffed very well with a combination of polyfill, glass and steel shot giving her a lovely realistic weight to her hug. She also has a fully enclosed old fashioned 'teddy growler' in her belly, that makes a funny little sound when she's tipped upside down. 

Beatrice comes wearing her sweet little cornflower-blue gingham pinafore that we have tea-stained to help give it more of an aged appearance (brand new outfit), and her matching fully removable lace and blue gingham headband bow. It didn't seem right to give her a modern nappy, so instead she comes with a pair of baby bloomers that fit nicely under her pinafore. She also comes with her adorable hedgehog friend (which can also double as a decoration for your christmas tree!) and an antique gold-tone butterfly pendant. 

Our toddler bears are designed so that their new parents can shop for them and dress them in a multitude of other standard baby outfits, so you could certainly have fun dressing this girl up in whatever other outfit you choose. She measures approx 53cm (21") from head to toe and weighs approx 4lb 11oz.
She is a one of a kind artist bear. 
~*~ Please Note that these bears are designed to be Adult Collectables and not intended for infants and young children due to small parts and potential for damage