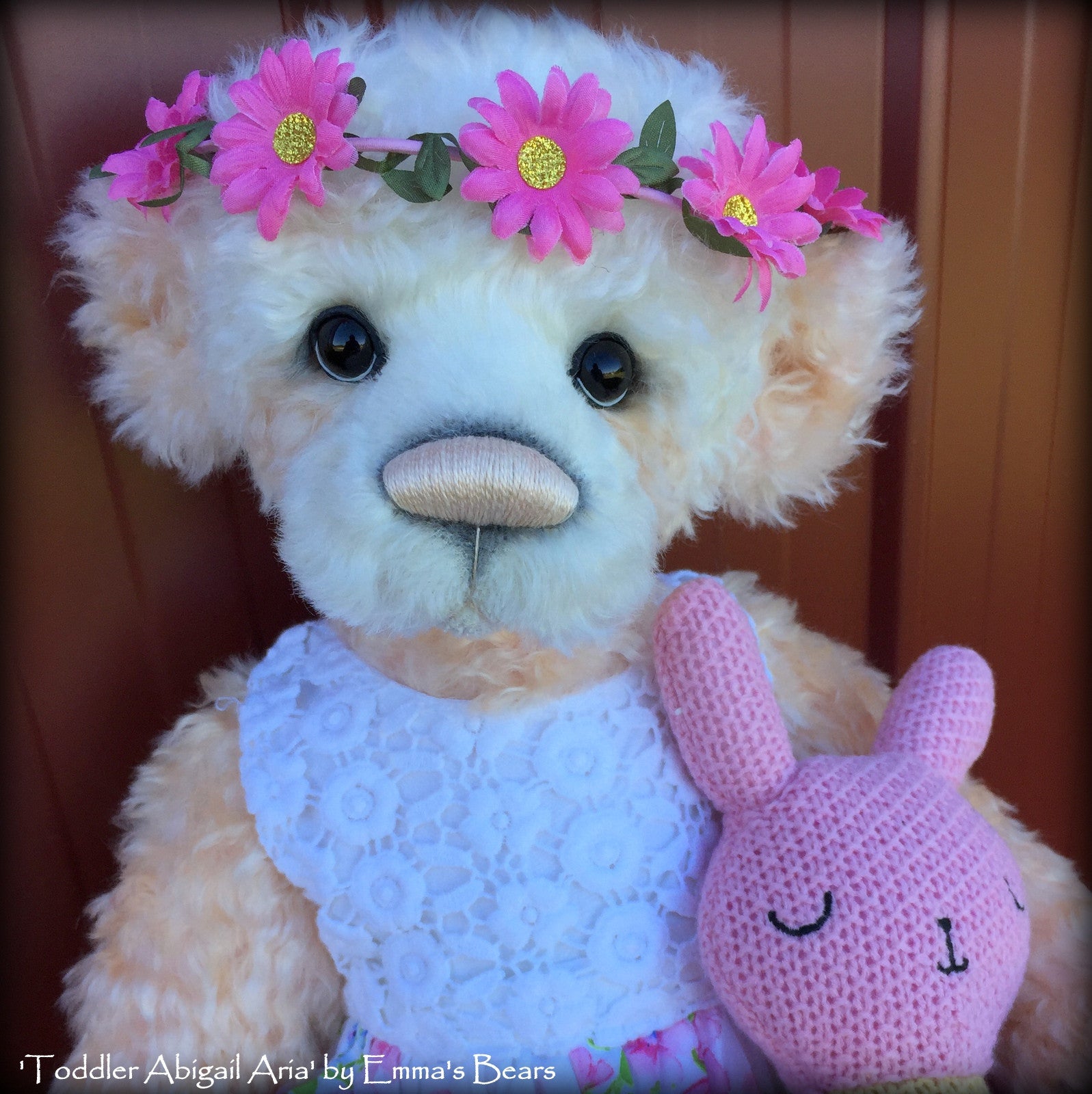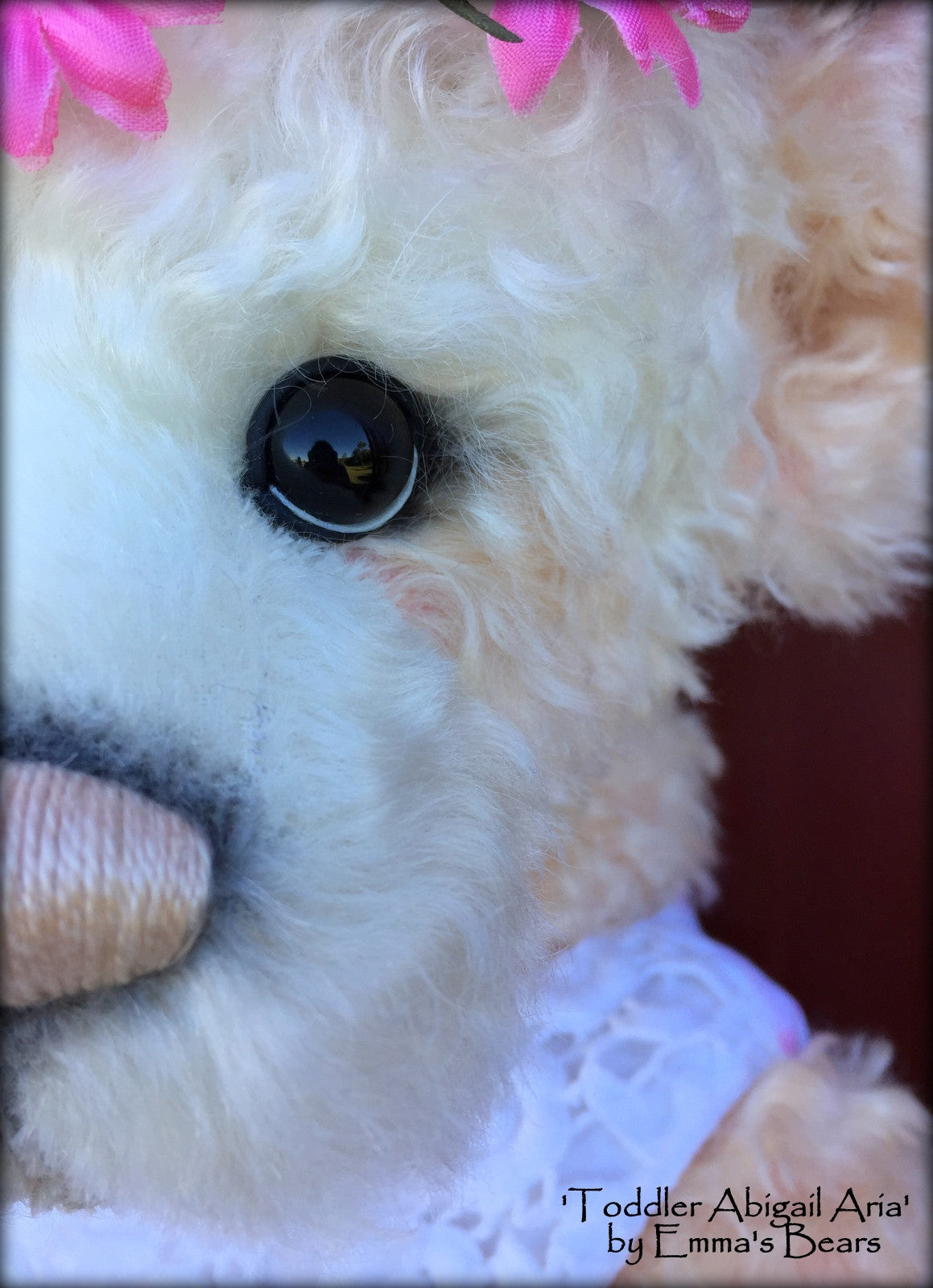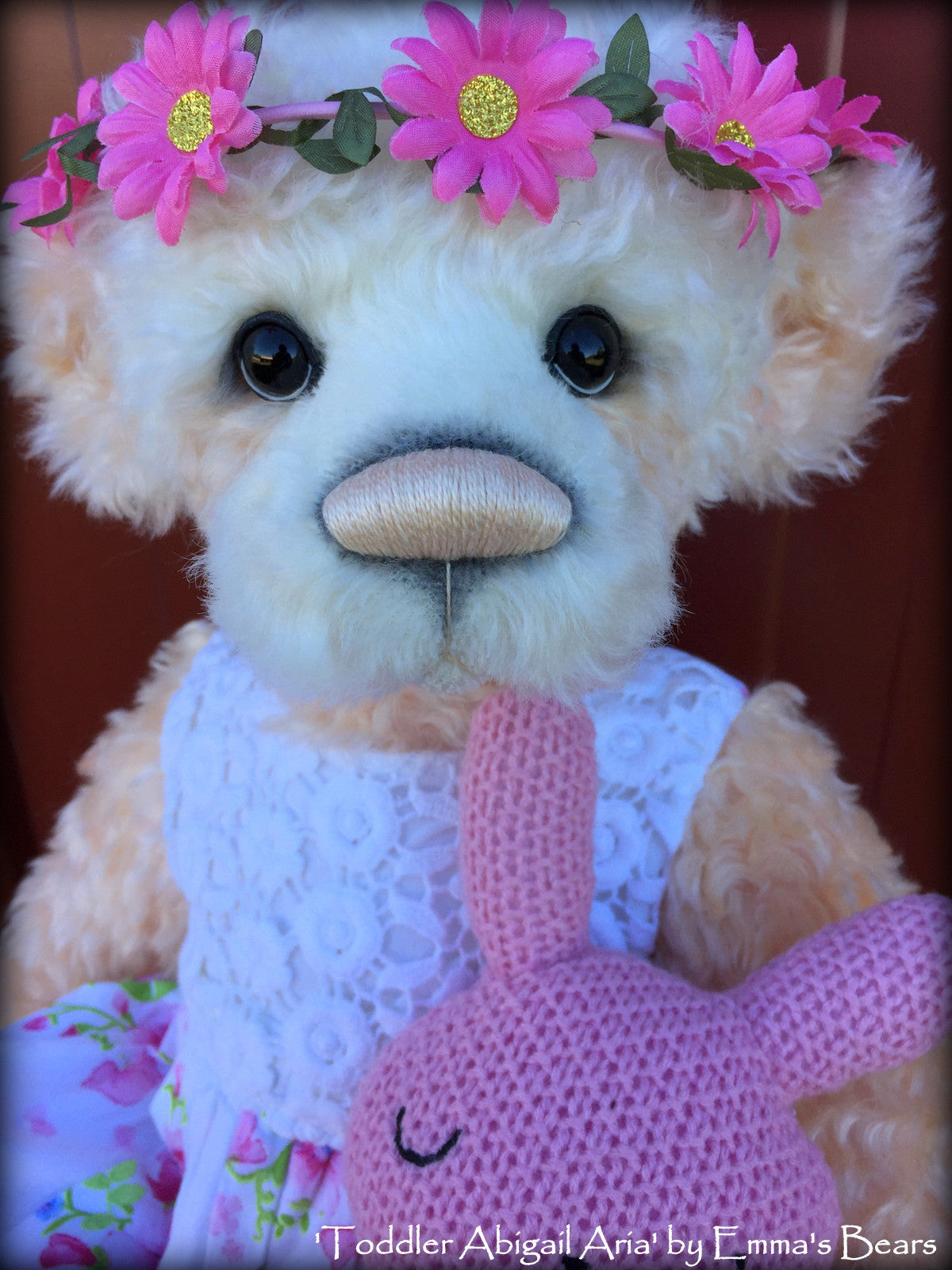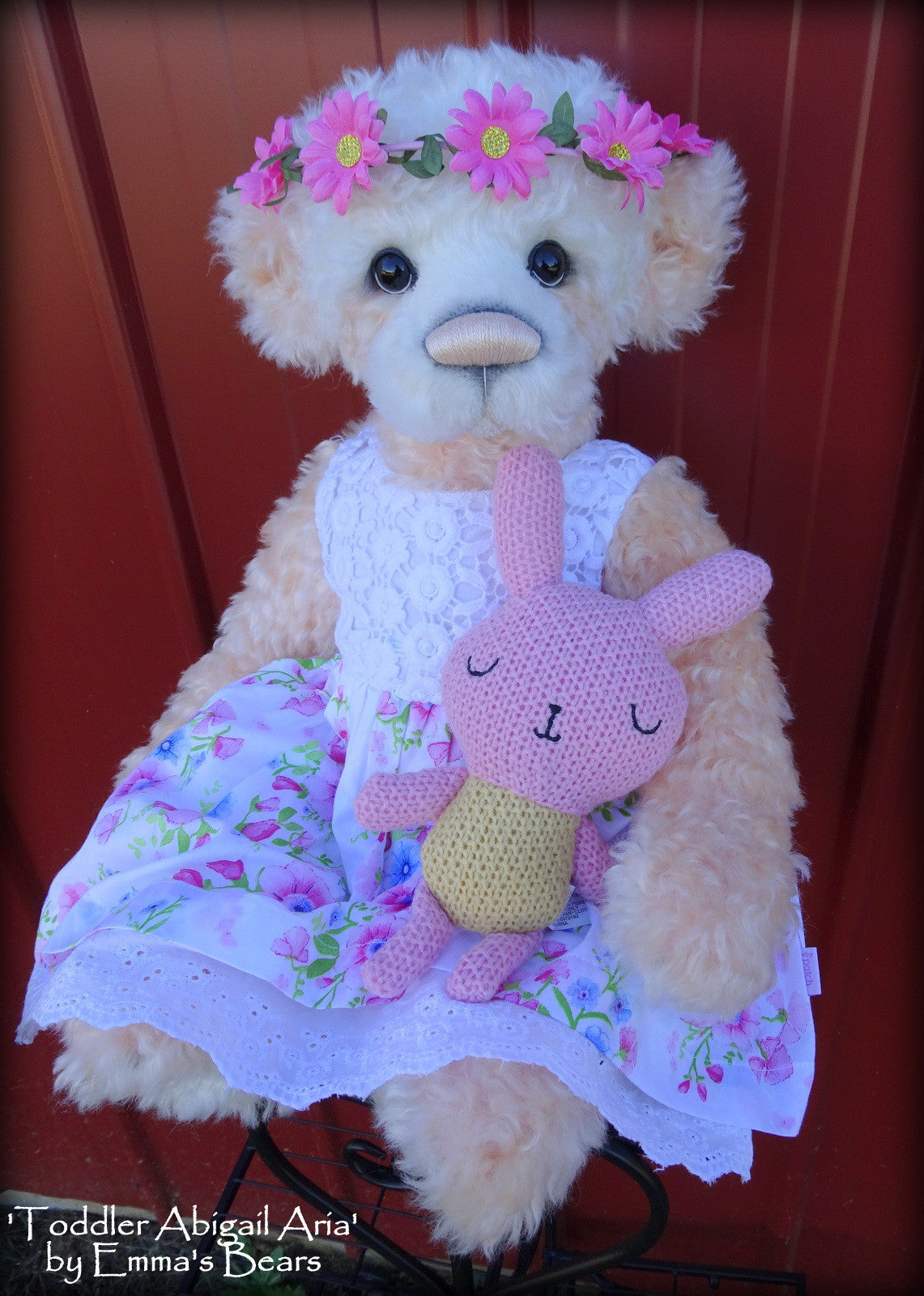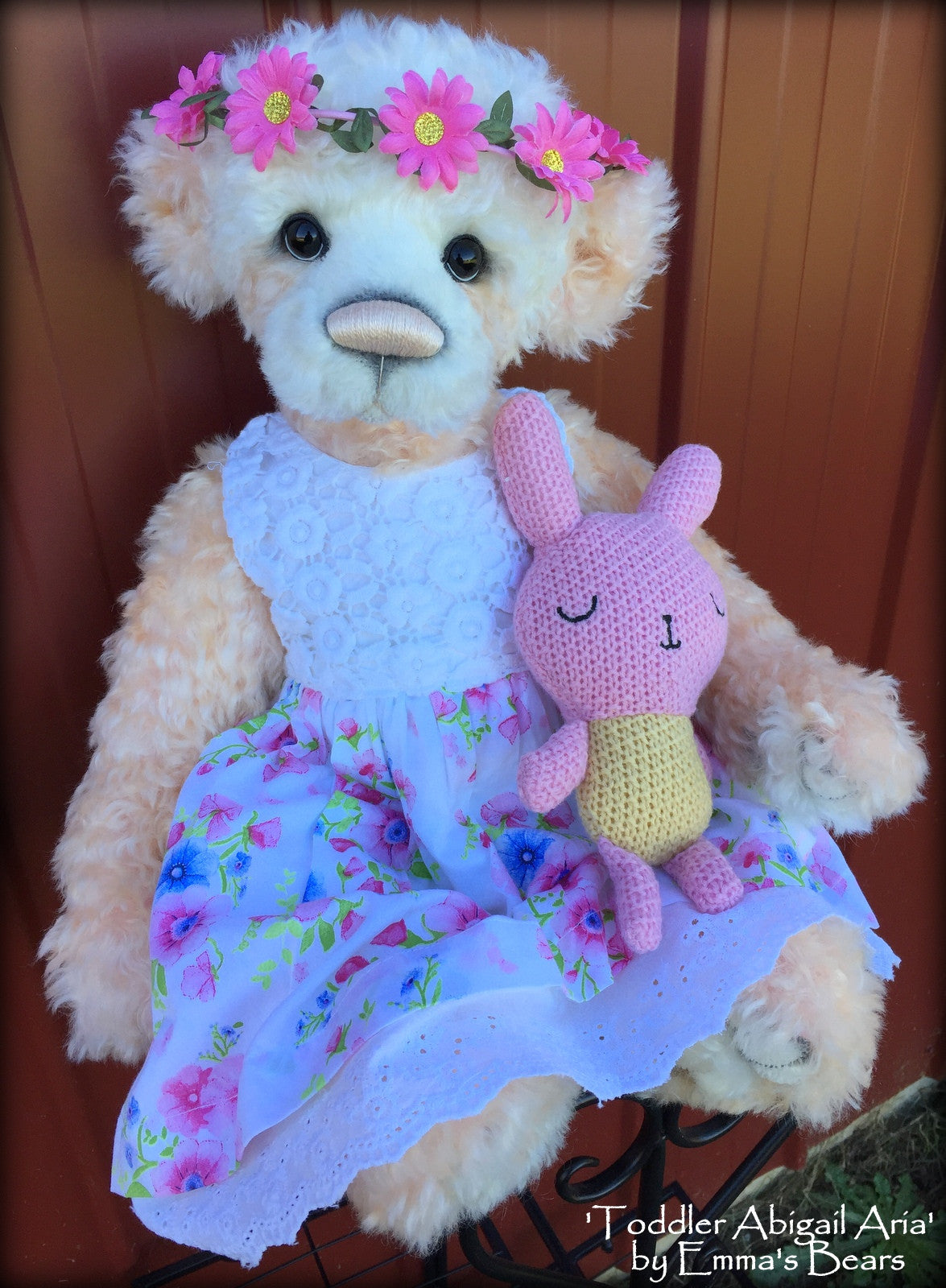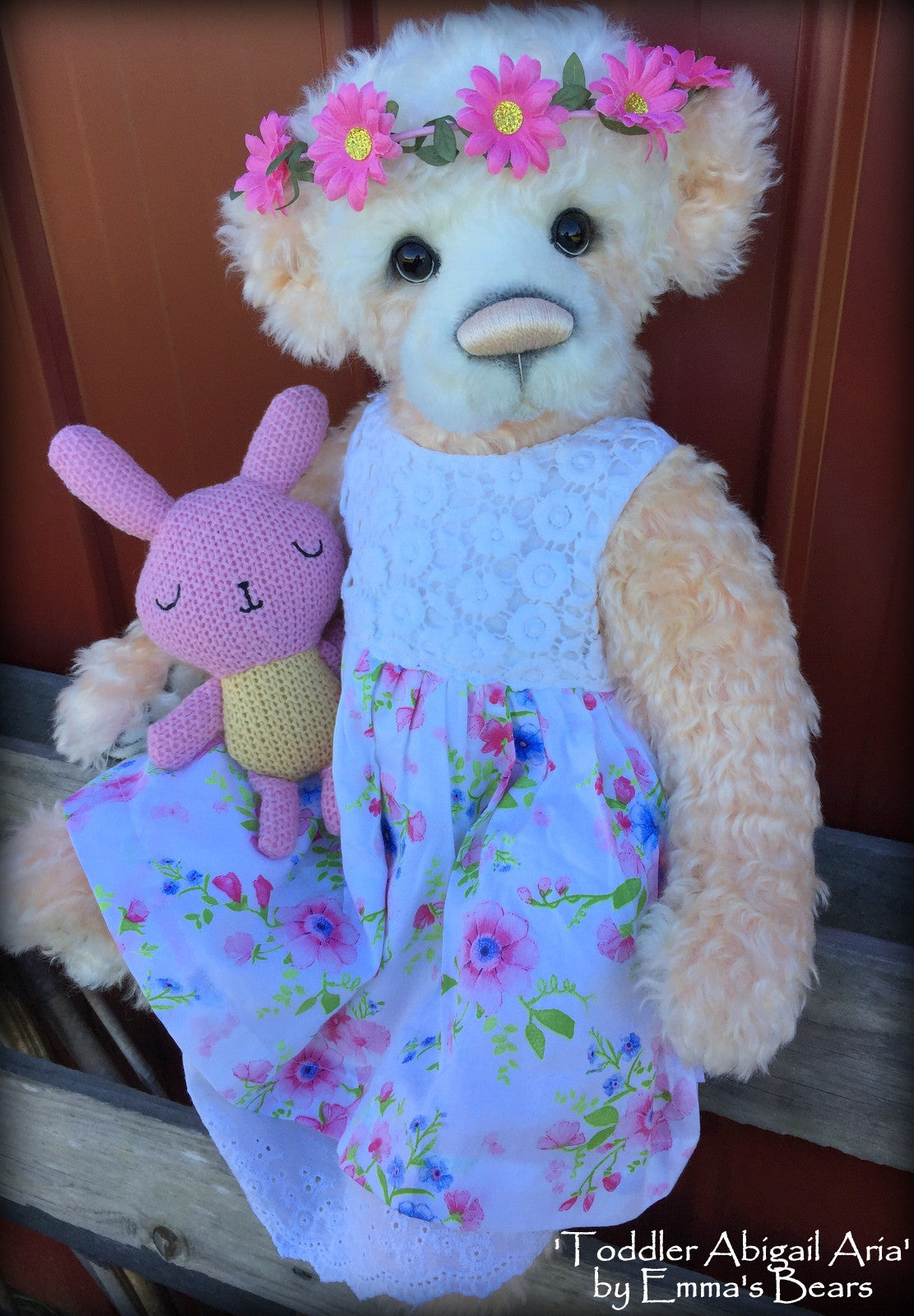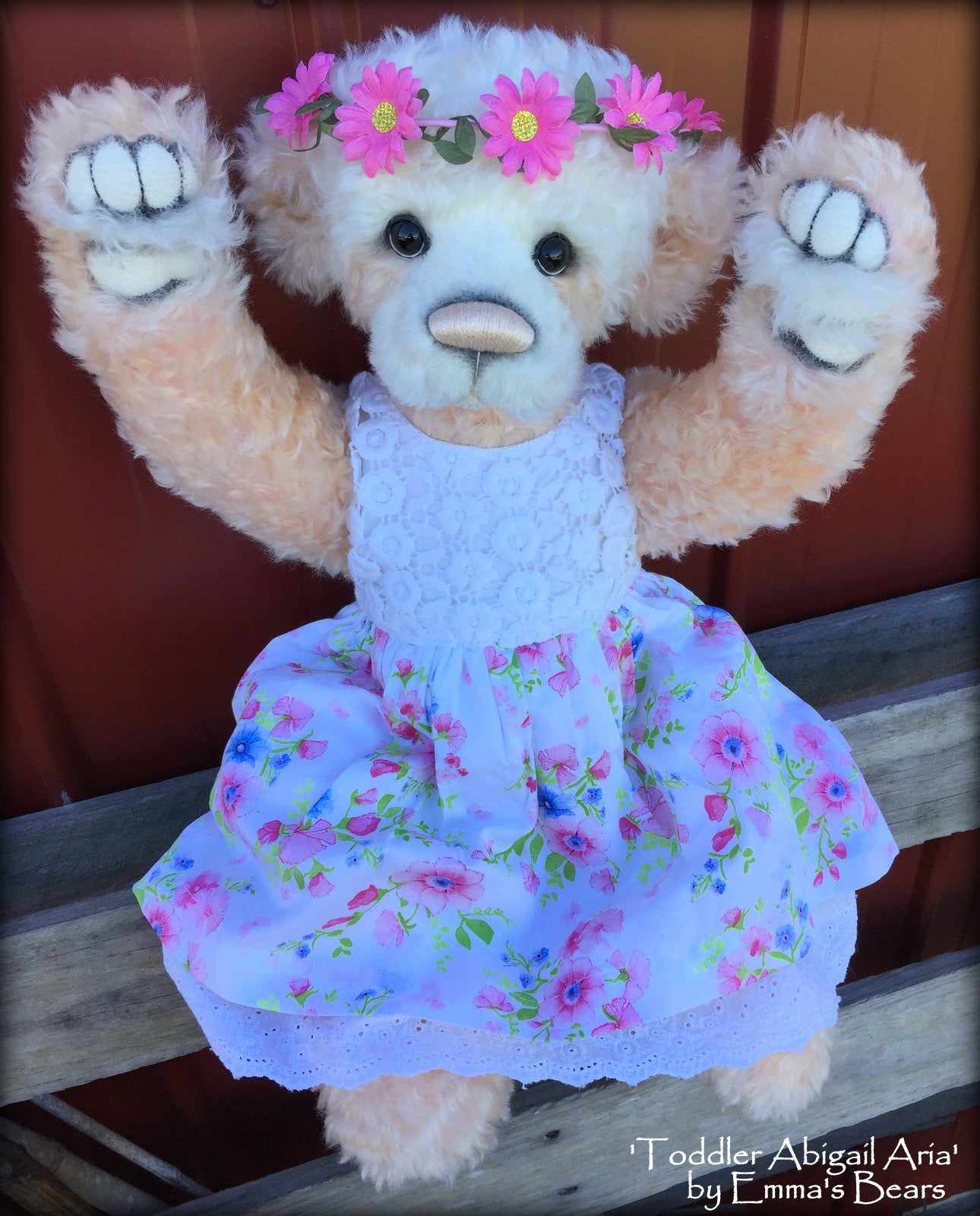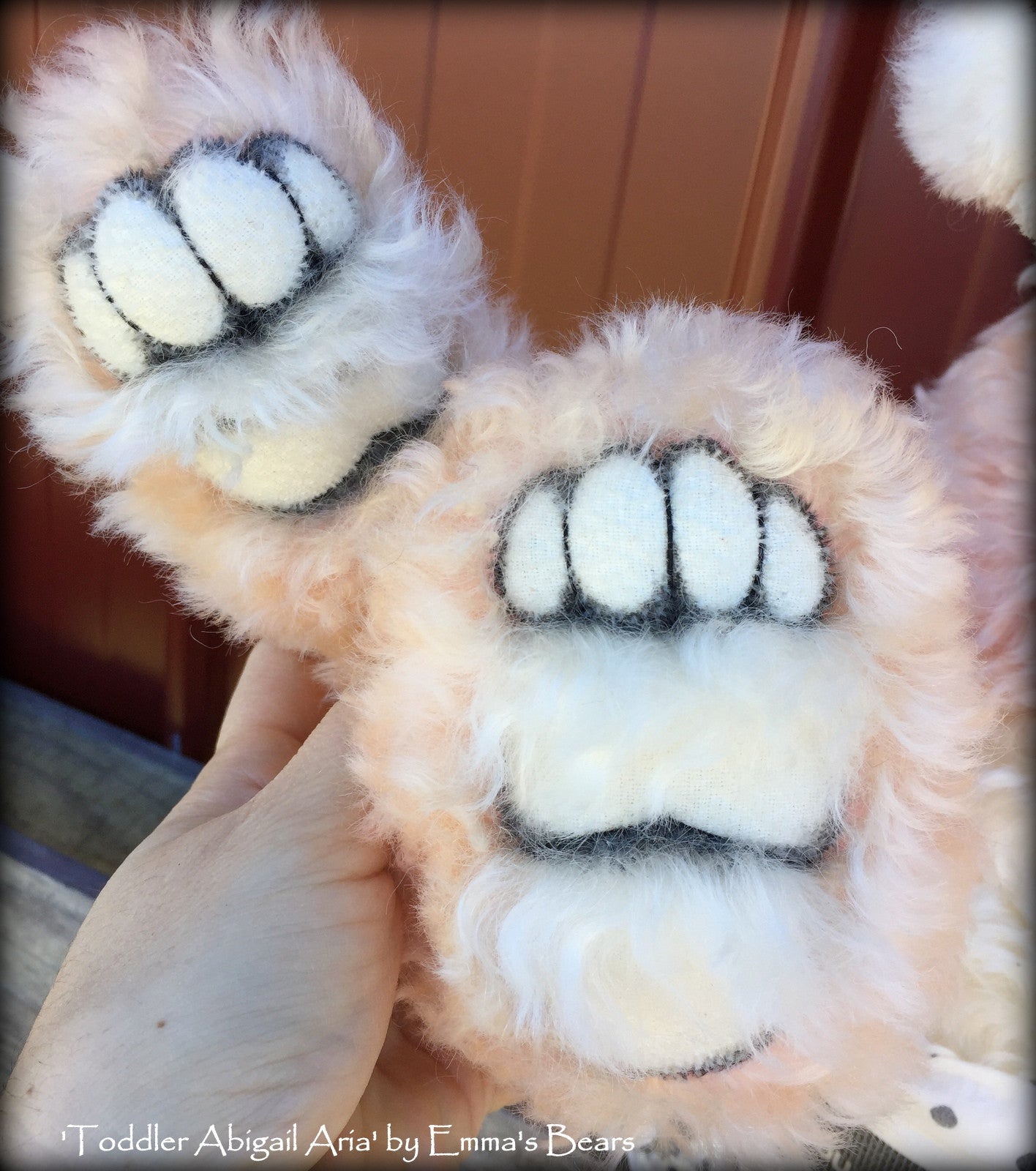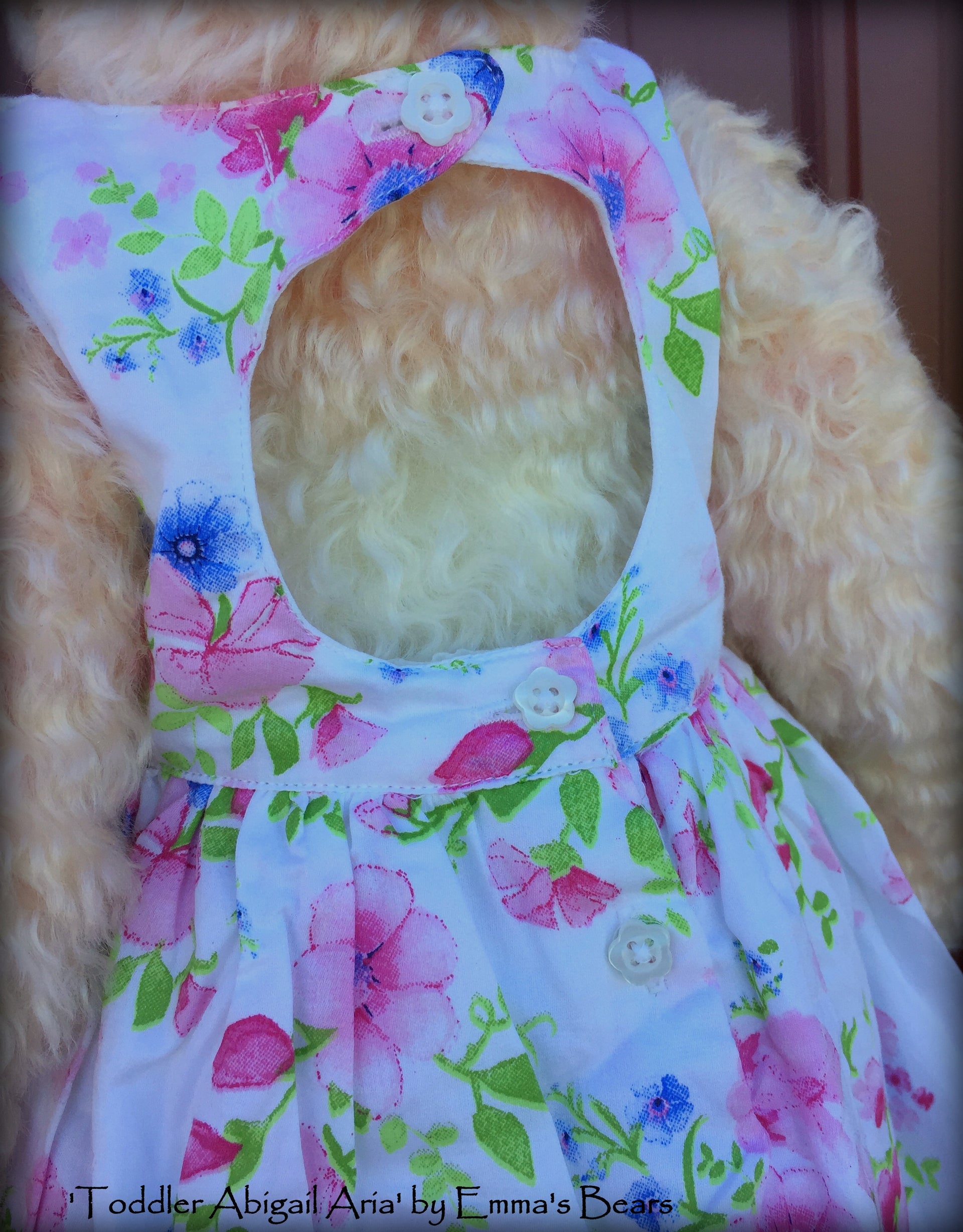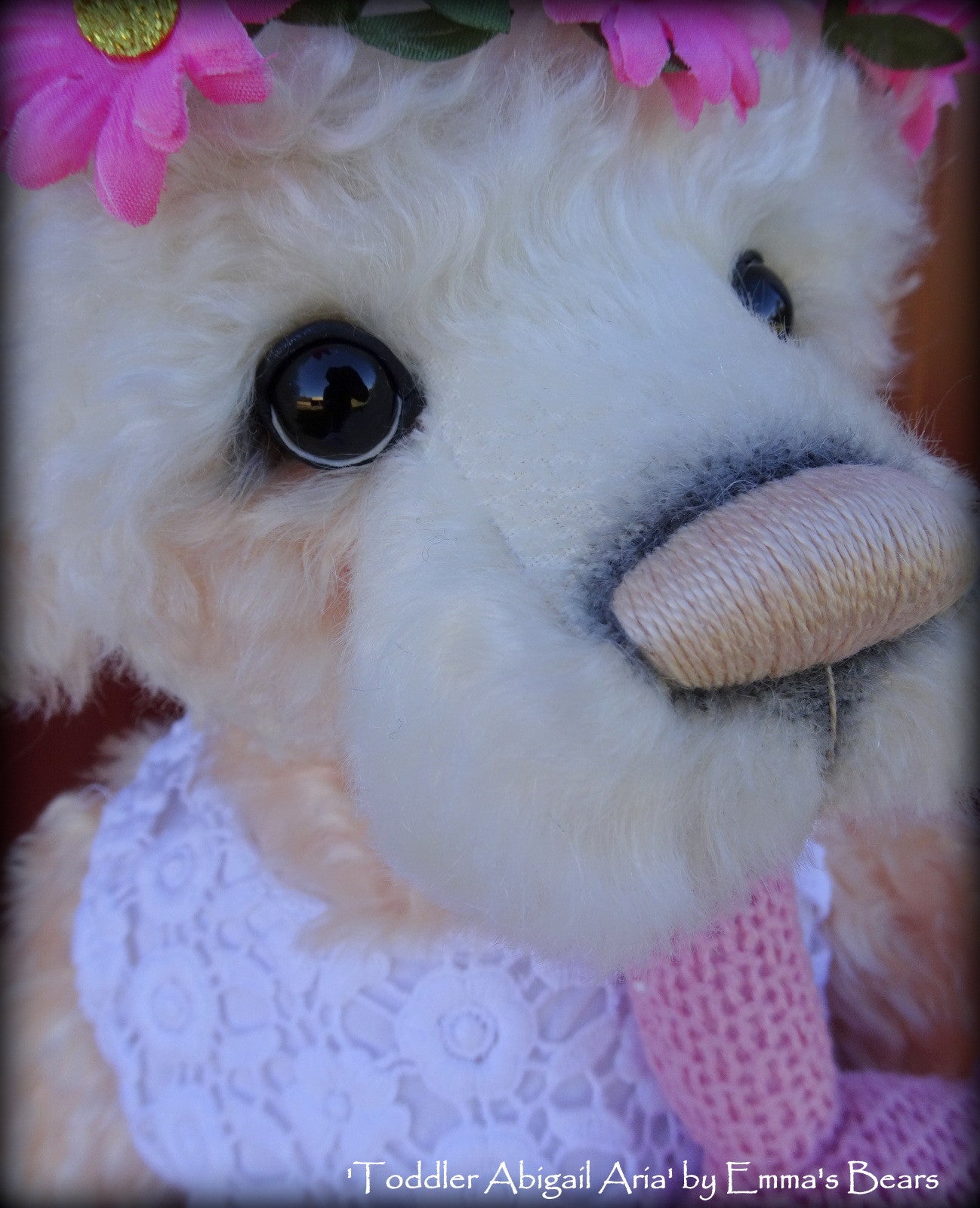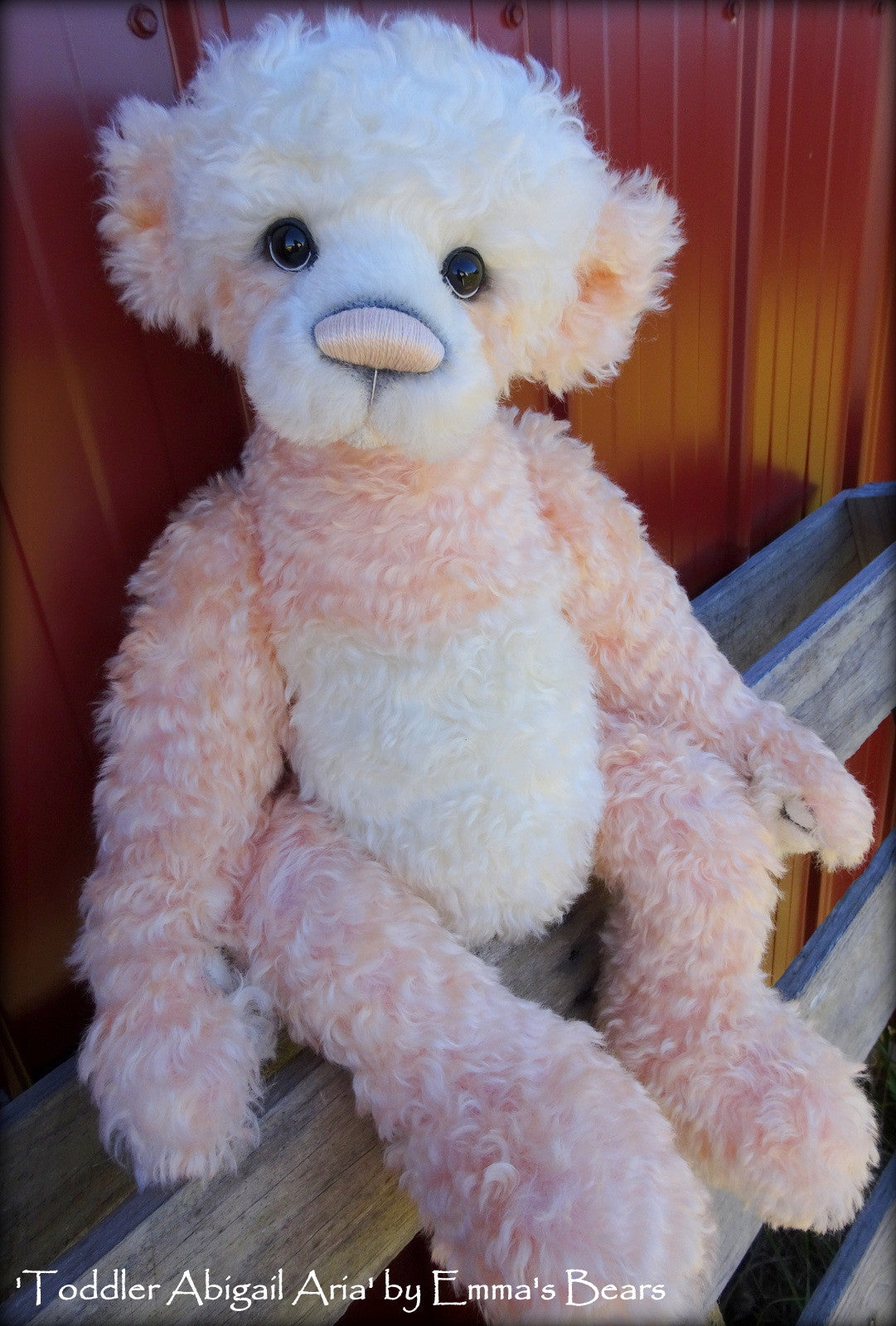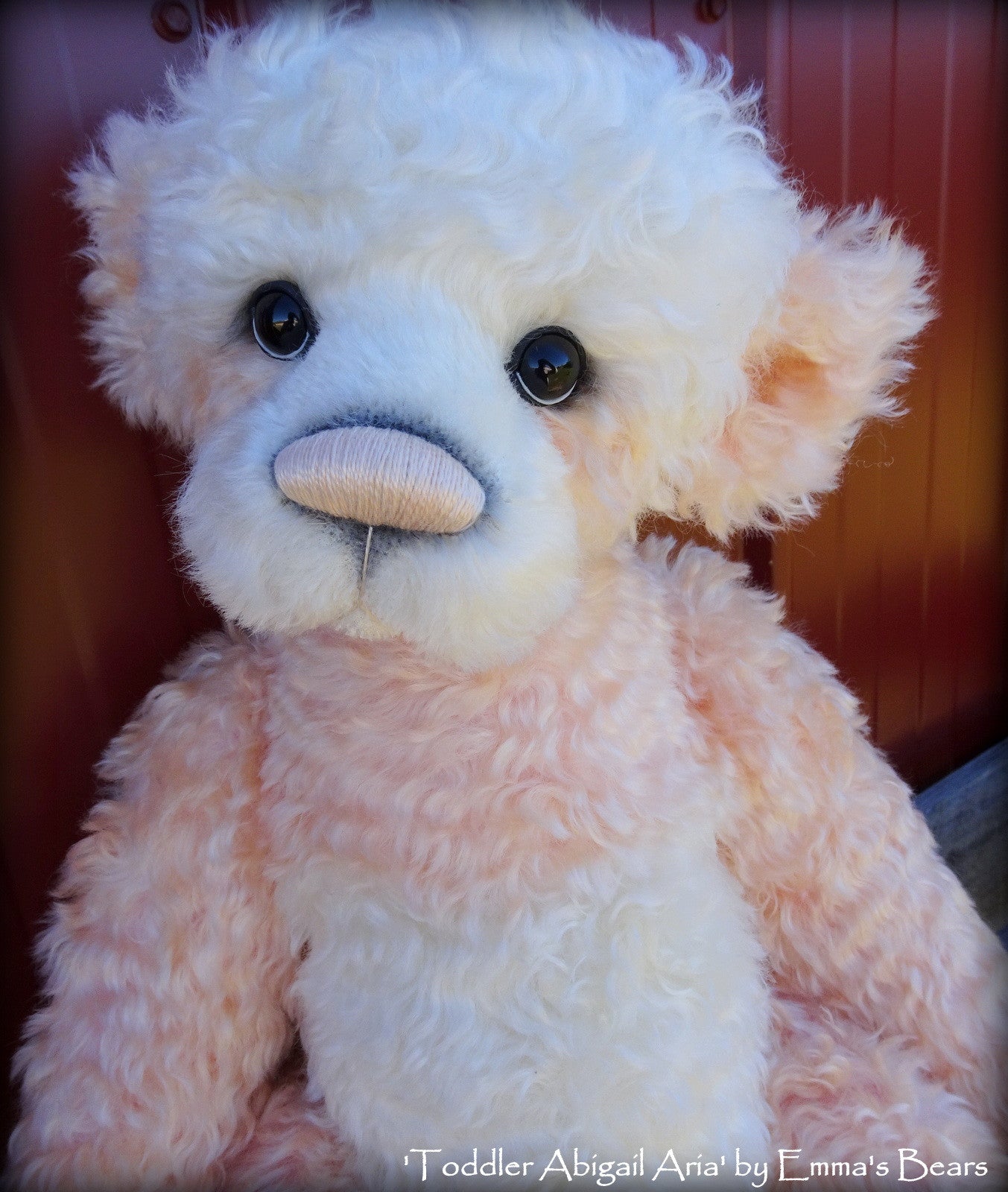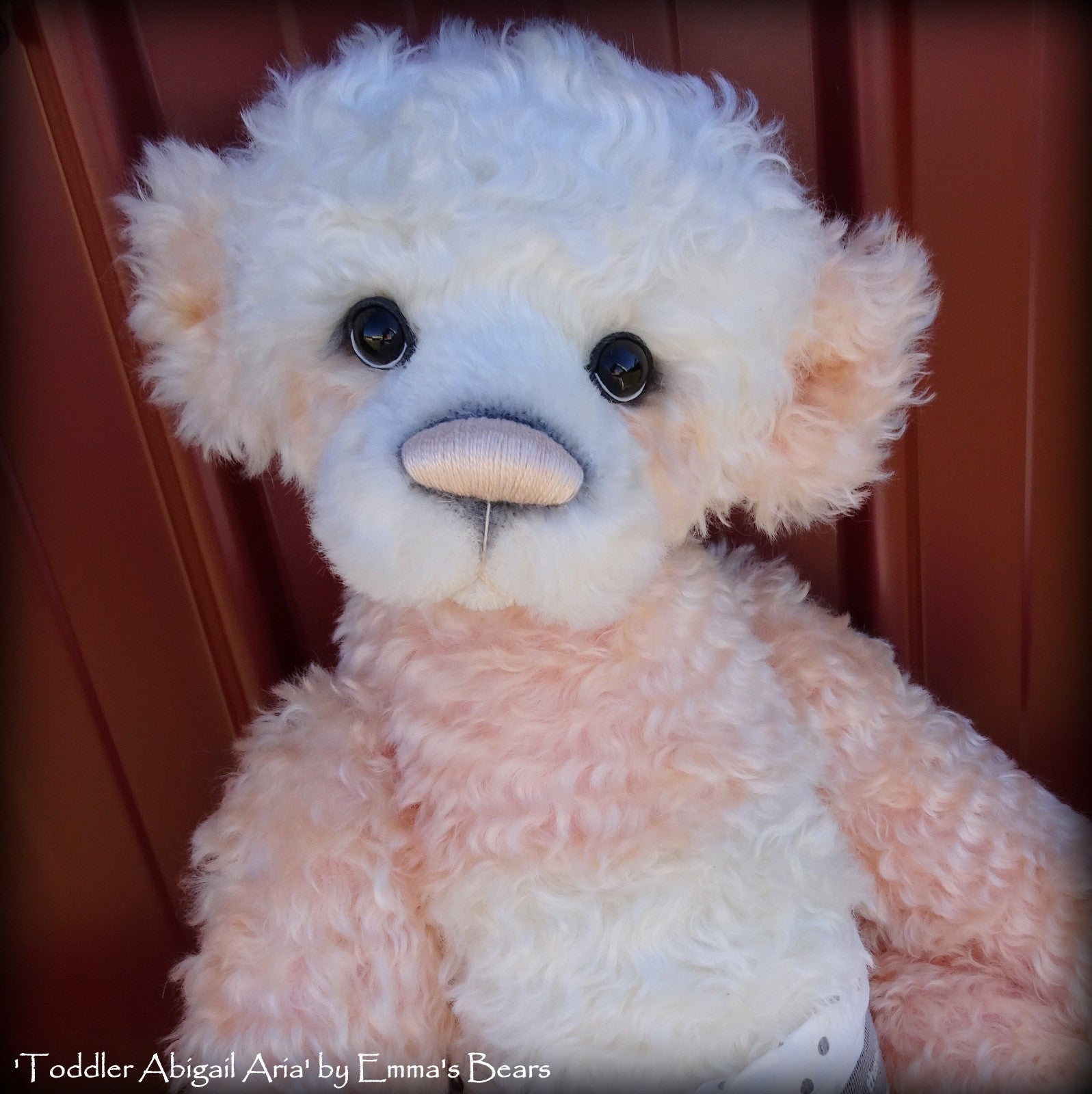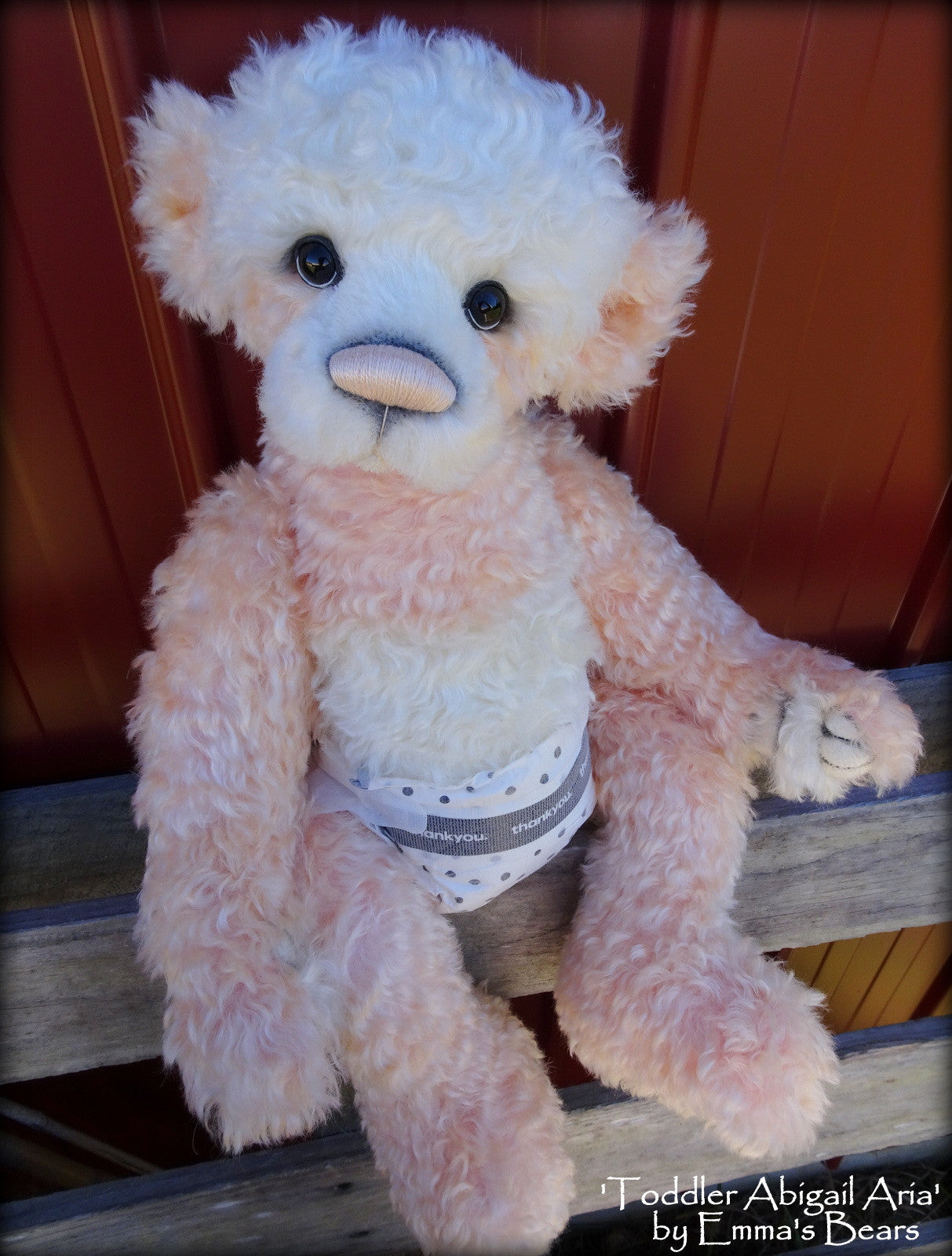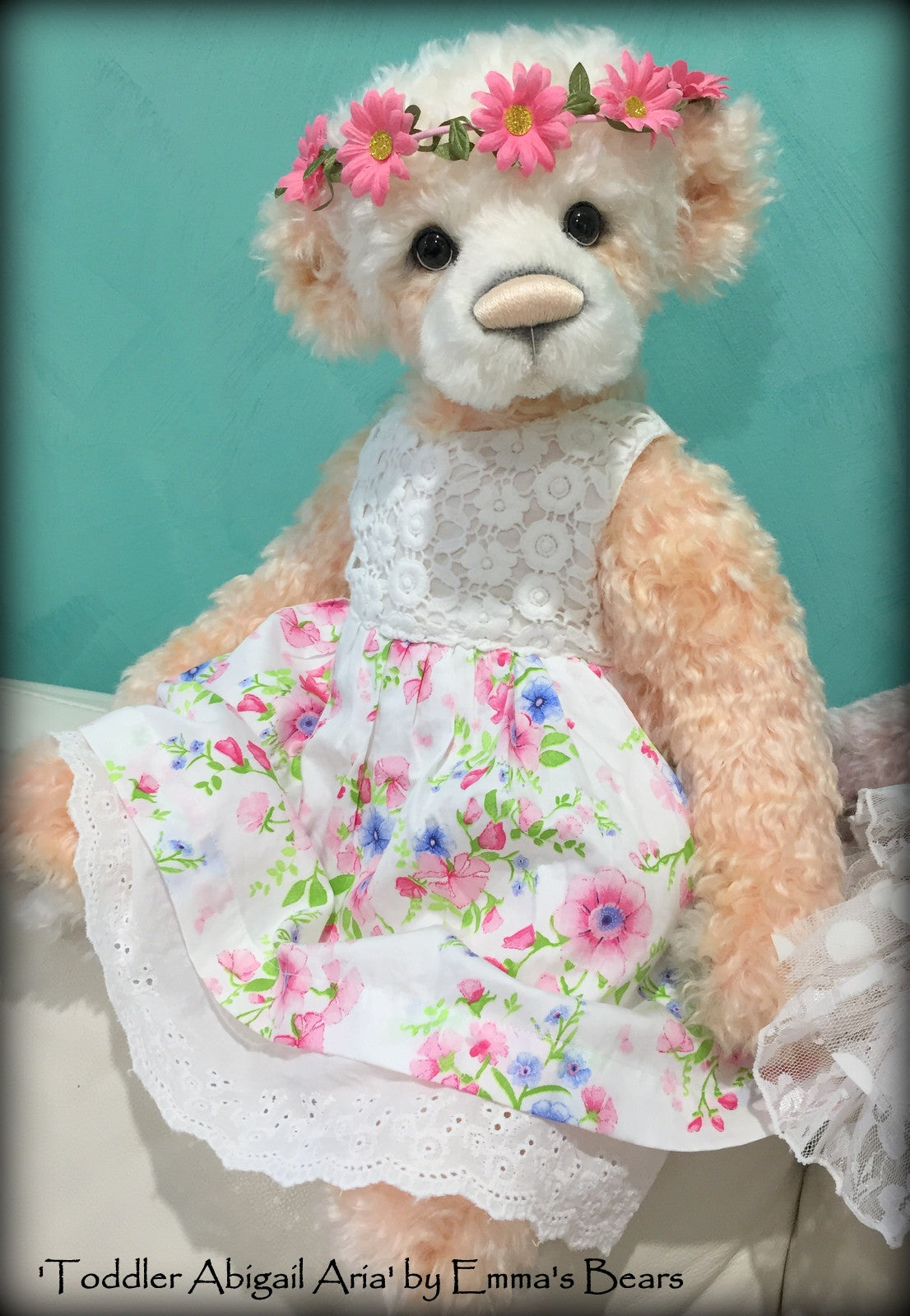 Toddler Abigail Aria - 21in hand dyed MOHAIR Artist toddler style Panda Bear by Emmas Bears - OOAK
Toddler Abigail Aria
By Emma and Mark Nicholson

21" (54cm)


Toddler Abigail Aria is a gorgeous panda-style bear with standard teddy arms (this means they have hand pads, unlike our original toddler design with the turned-down hands). This girl is extra special as she has been made in a mix of our hand-dyed super curls mohair: a beautifully feminine soft peach-pile on a baby-pink backing for her limbs, chest, ears and eye patches, and the original ivory-white for her face and belly.
Abigail Aria looks out through gorgeous big black glass eyes with our own hand-sculpted polymer clay eye lids (with just a tiny hint of sparkle to them!). She has a hand embroidered peach perle cotton nose. Her hands and feet have been 3D detailed with tufts of mohair between the pads, and shaded with black silk-dye. They're cut from the ivory mohair, so you get a the contrast of the white/peach colours. She is fully T-pin jointed and stuffed very well with a combination of polyfill, glass and enclosed steel shot. 

Abigail Aria comes wearing her sweet Pumpkin Patch dress (brand new with tags, and very hard to find now that Pumpkin Patch are no longer making clothing!). She wears a fully removable pink daisy head band in her hair to match the daisy-print on her dress, and comes with a brand new knitted bunny companion toy (manufactured toy). She is designed so that her new mum can shop for her and dress her in a multitude of other standard baby outfits though, so you could certainly have fun dressing her up in whatever outfit you choose. She measures approx 54cm (21") from head to toe and weighs approx 4lb 10oz.
She is a one of a kind artist bear. 
~*~ Please Note that these bears are designed to be Adult Collectables and not intended for infants and young children due to small parts and potential for damage