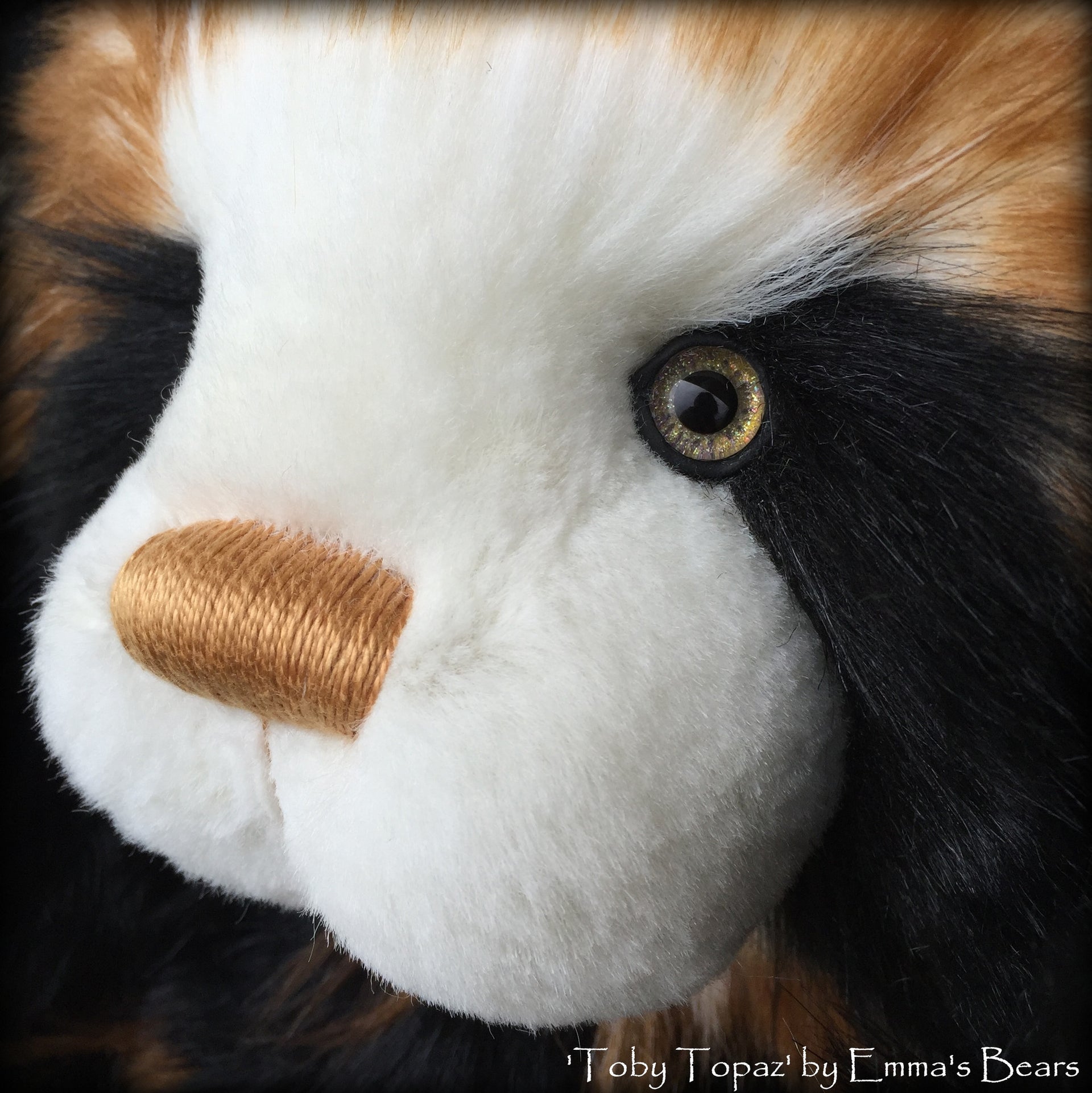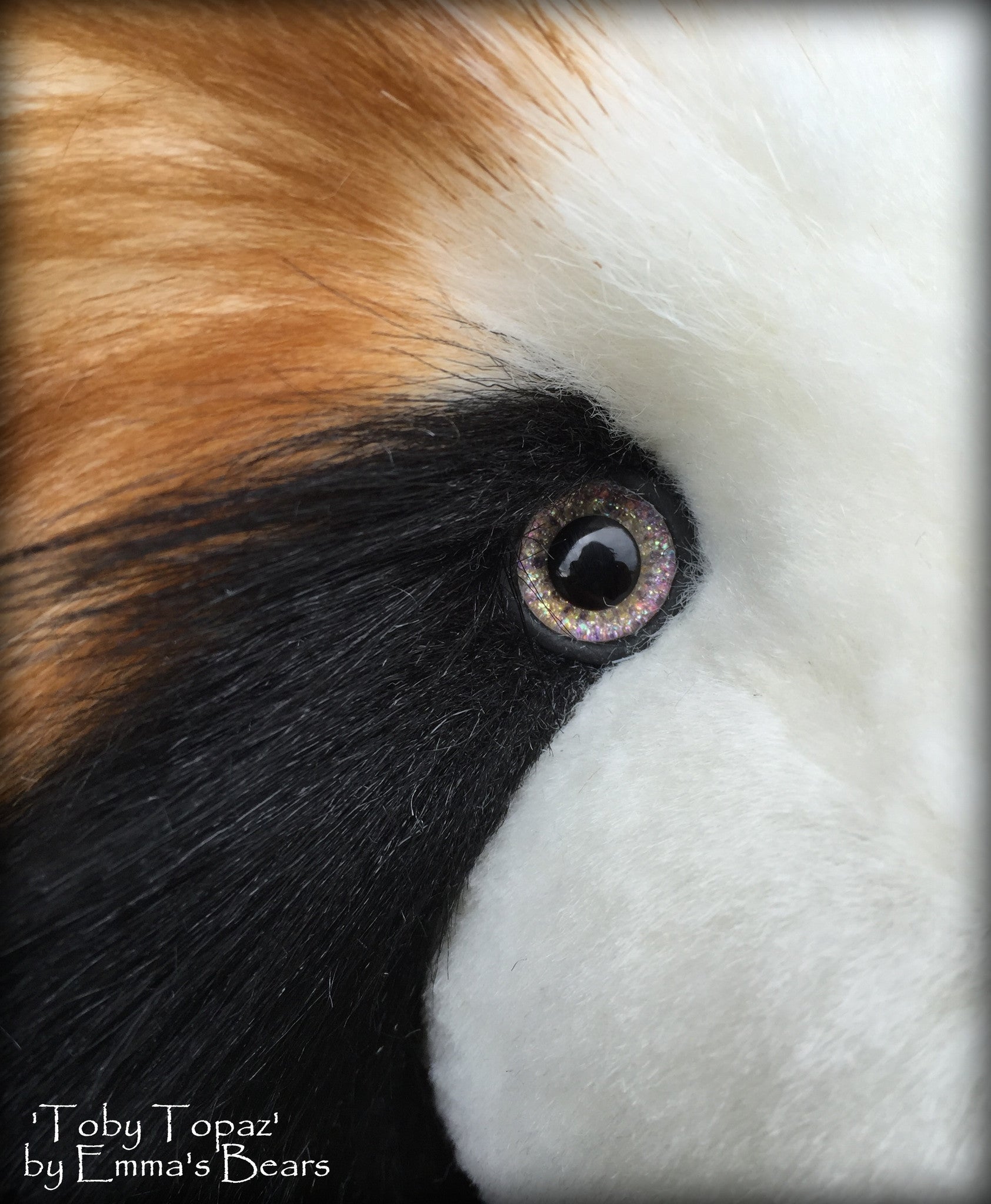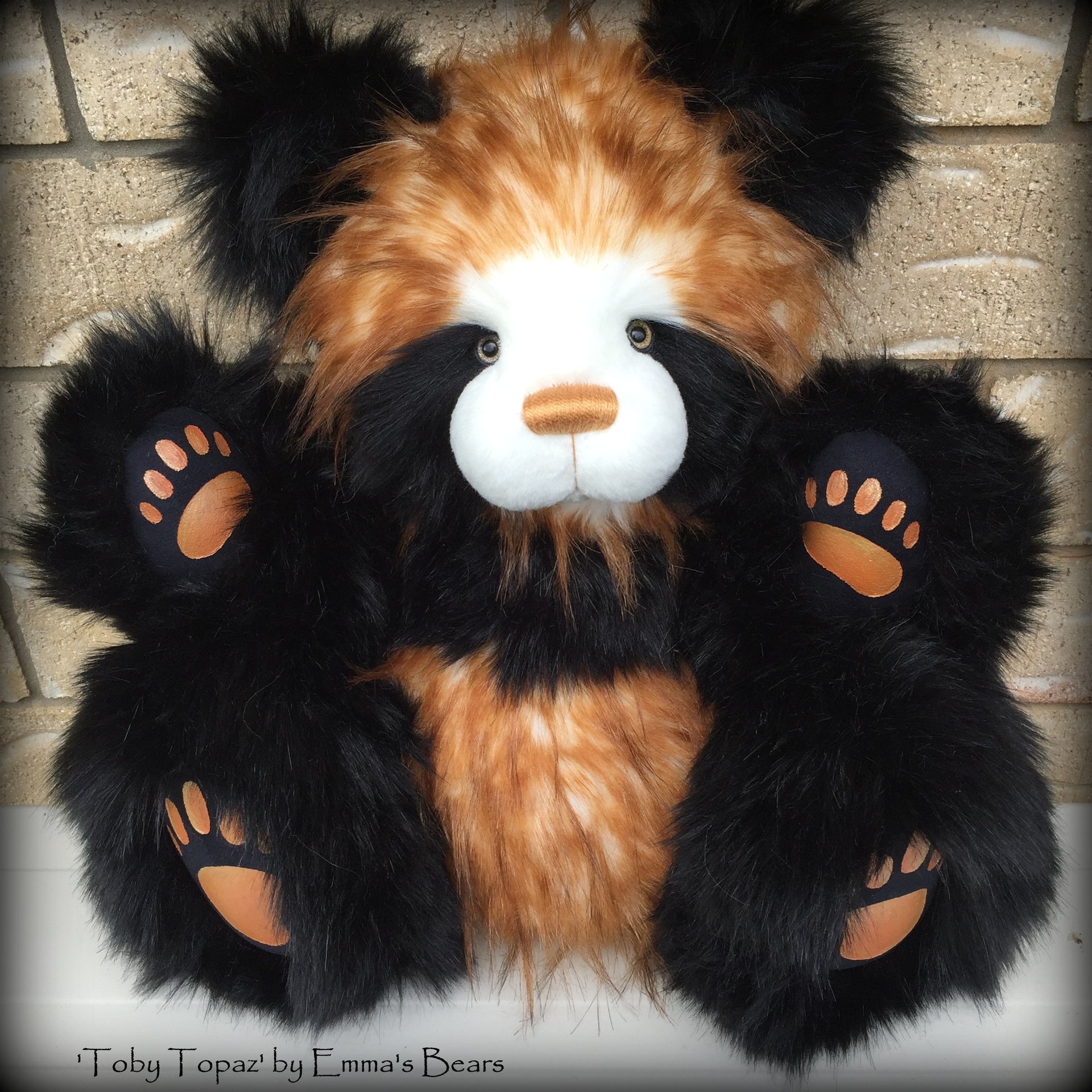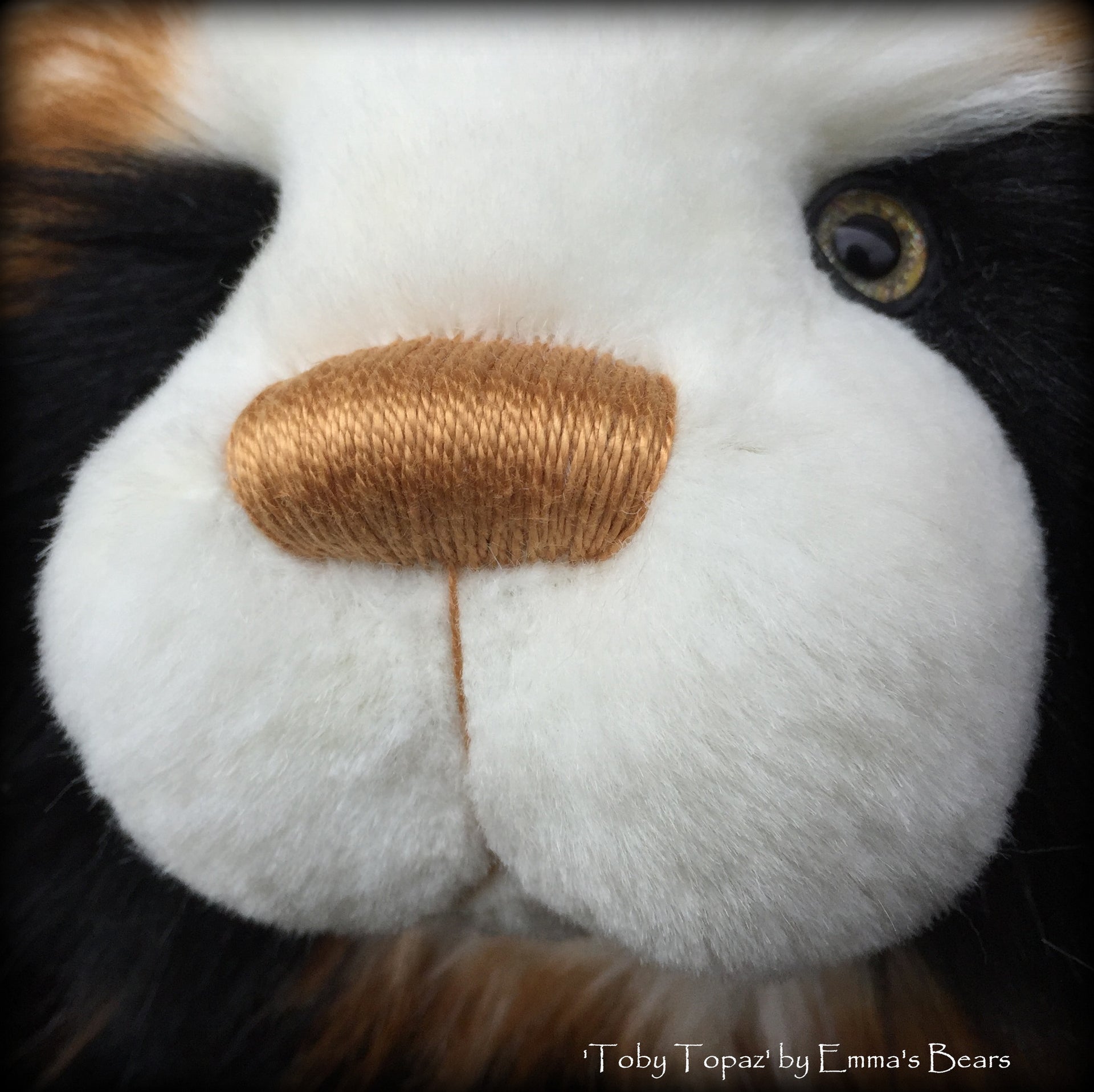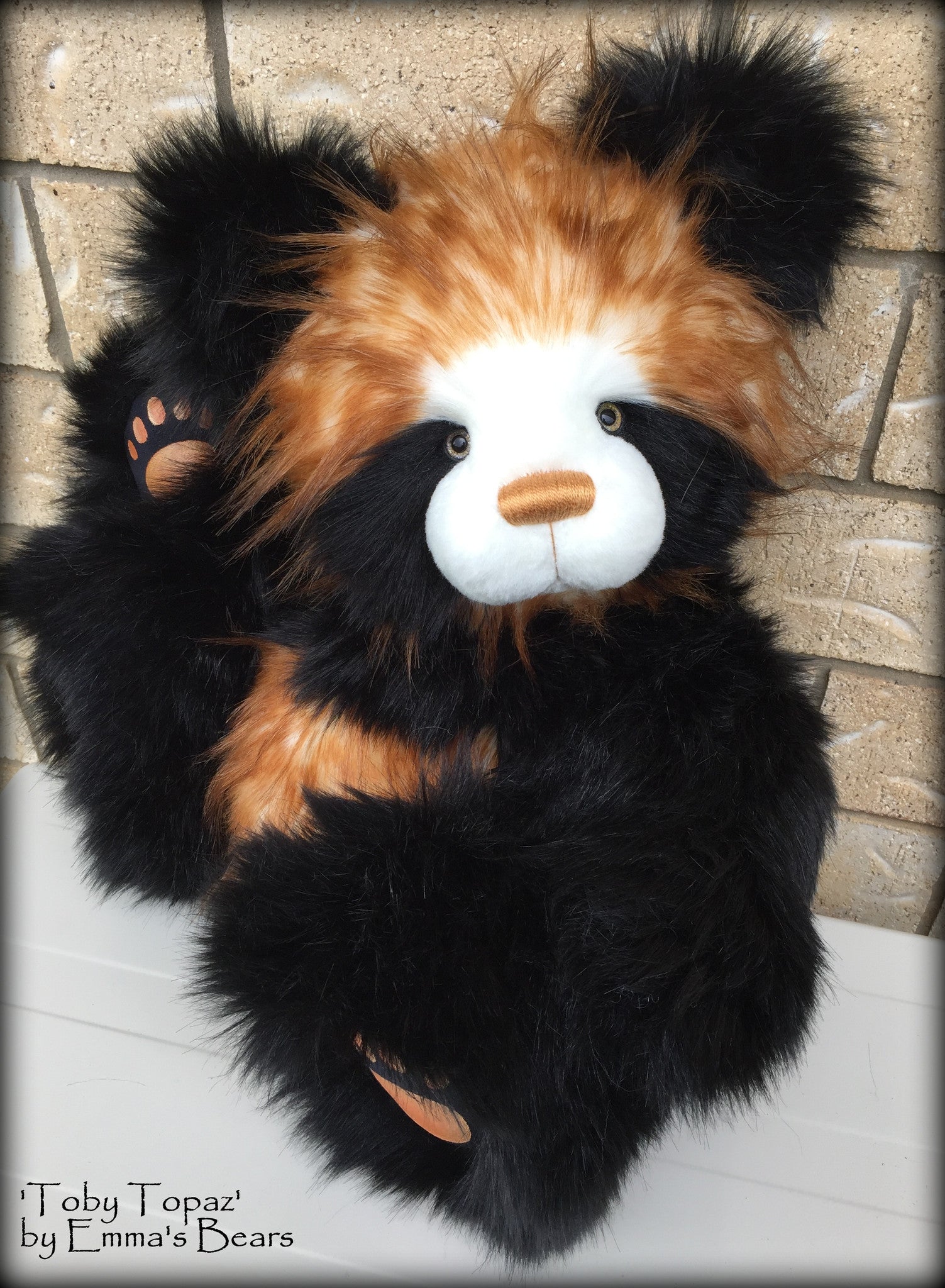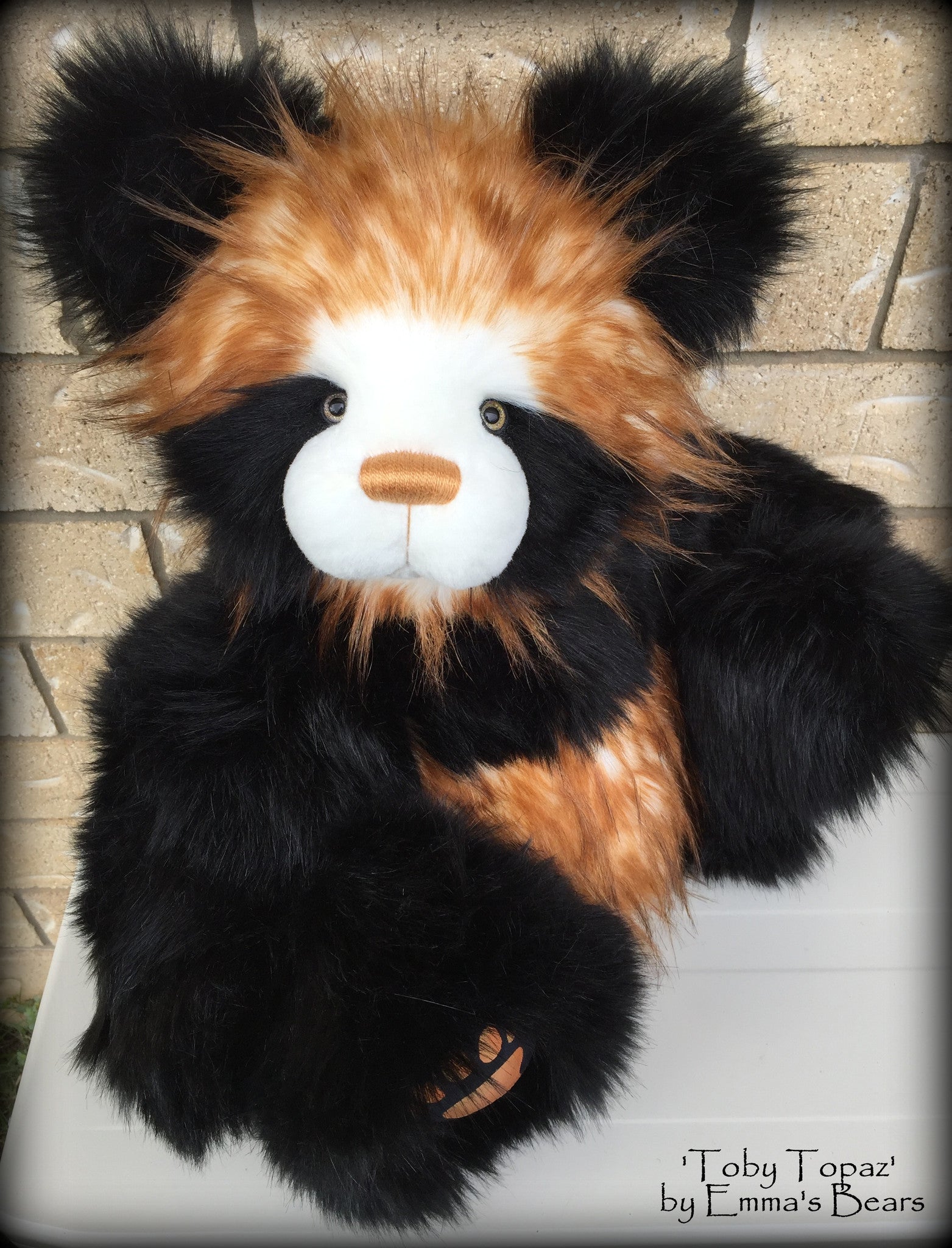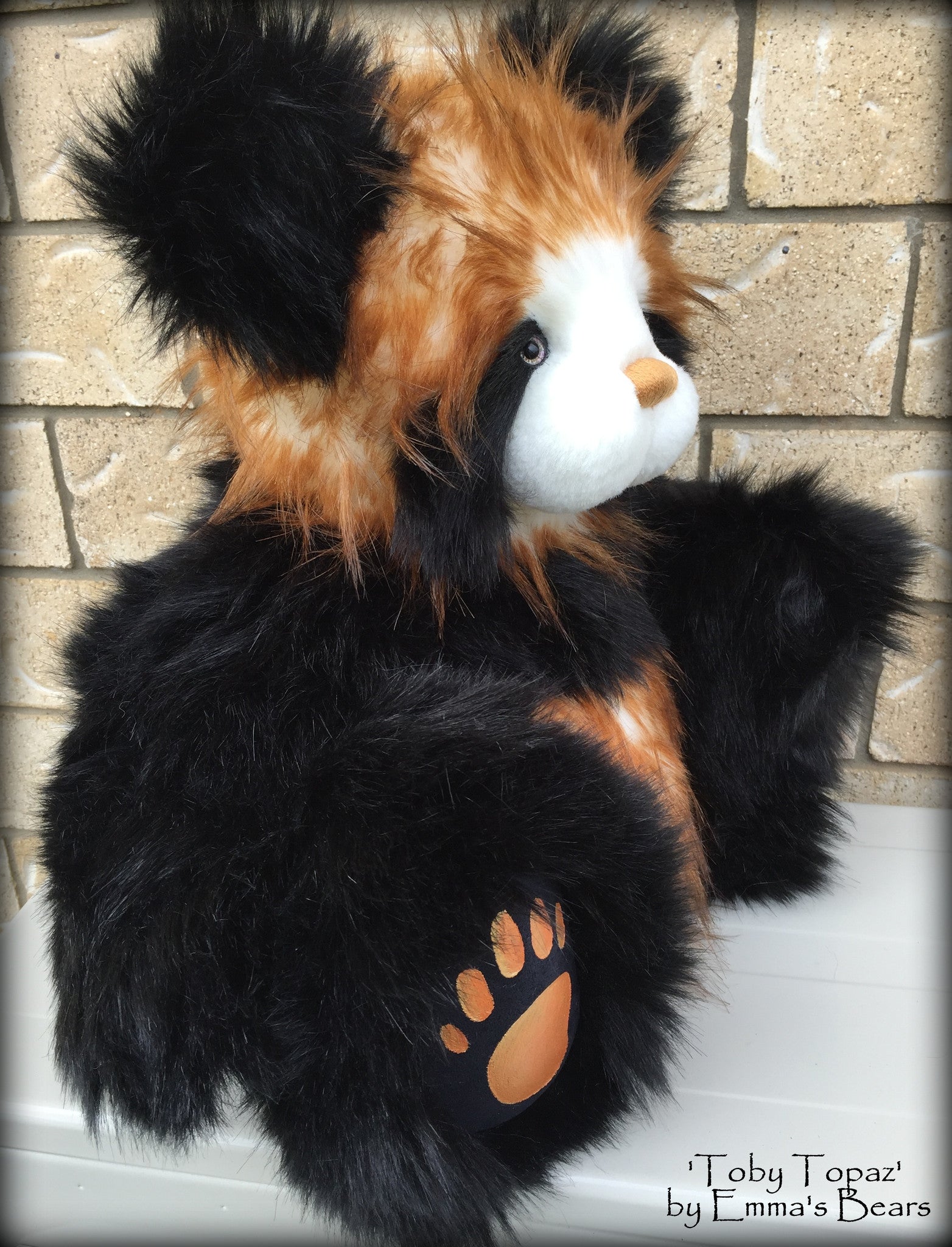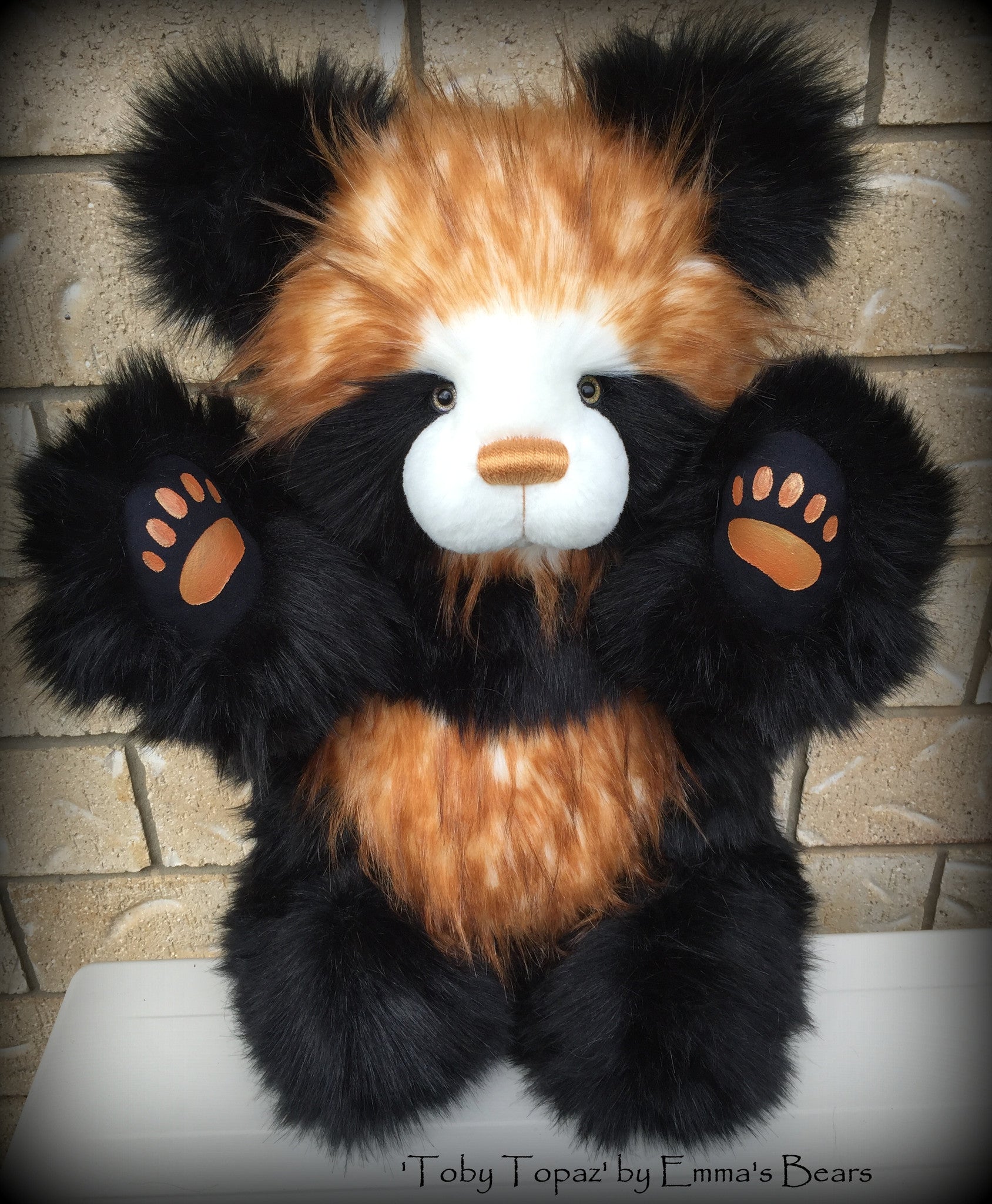 Toby Topaz - 22" faux fur artist panda bear - OOAK by Emma's Bears
'Toby Topaz'
By Emma and Mark Nicholson
EMMA'S BEARS
22" (55cm)
Toby Topaz is a gorgeous big boy made from  super super deluxe pieces of faux fur (our new 'Scorch' and 'Raven' pieces). 
Toby is fully T-pin jointed and well stuffed with polyfill and glass shot making him a very heavy big boy. His amazing fur is among the best quality we have ever used, and is delightful to the touch. He is a great bear for cuddling. His paw pads are black faux suede with hand painted gold-oxide acrylic pad detailing. He looks out through hand-painted golden glass eyes with our hand sculpted polymer lids. His nose has been hand embroidered in a matching gold-oxide perle cotton. 
Toby Topaz is a one of a kind artist bear. (We will be able to provide a kit for him once his pattern is ready for release. Feel free to send us a message if you'd like to pre-order one). 
~*~~*~  Please Note that these bears are designed to be Adult Collectables and not intended for infants and young children due to small parts (eyes) and potential for damage (excessive limb twisting/ busted seams etc) – however child safe versions can be custom made and I would think that the bears would be fine with sensible, gentle children (yes – I am sure they exist!) Convo me if you have any concerns. ~*~~*~