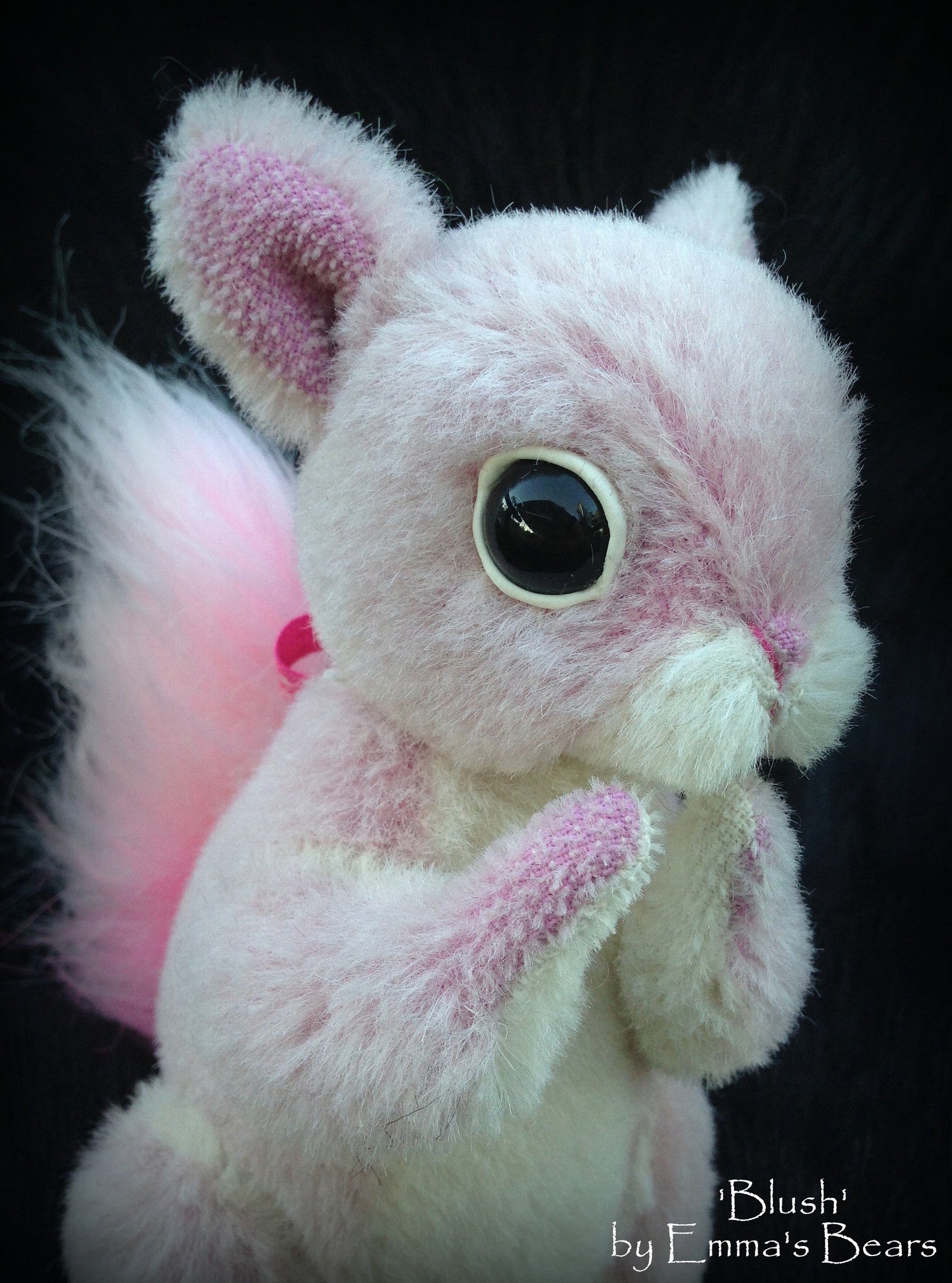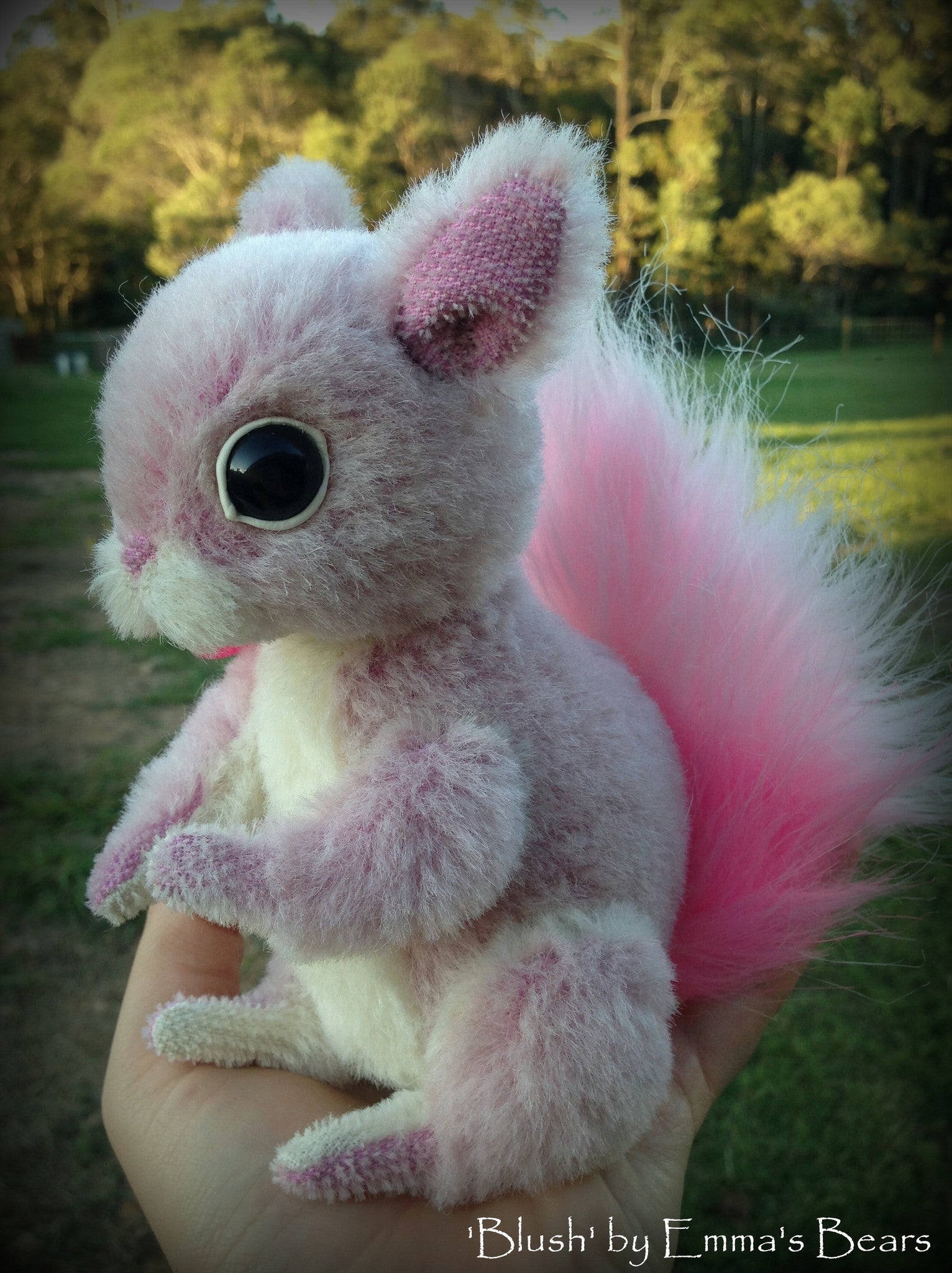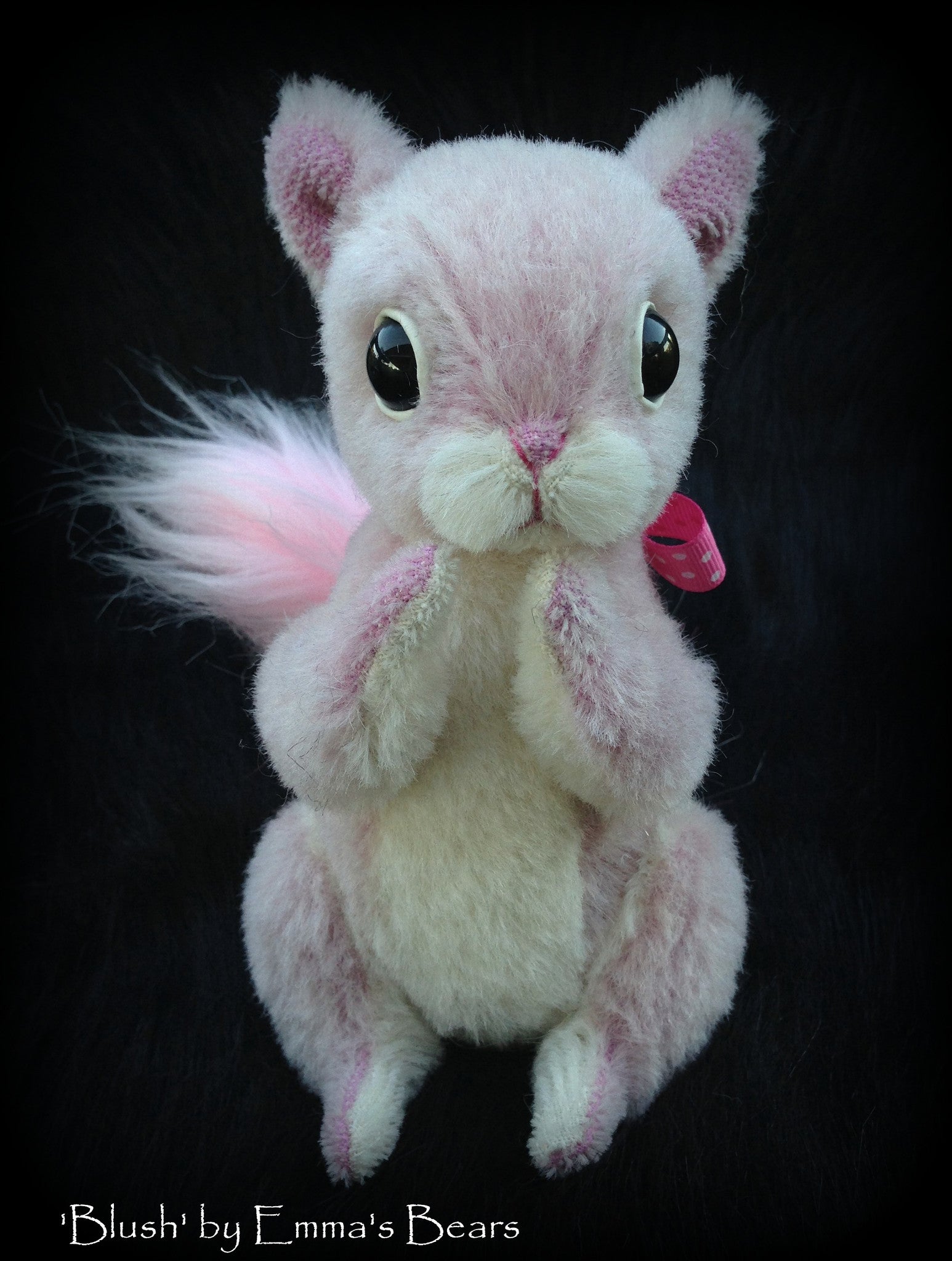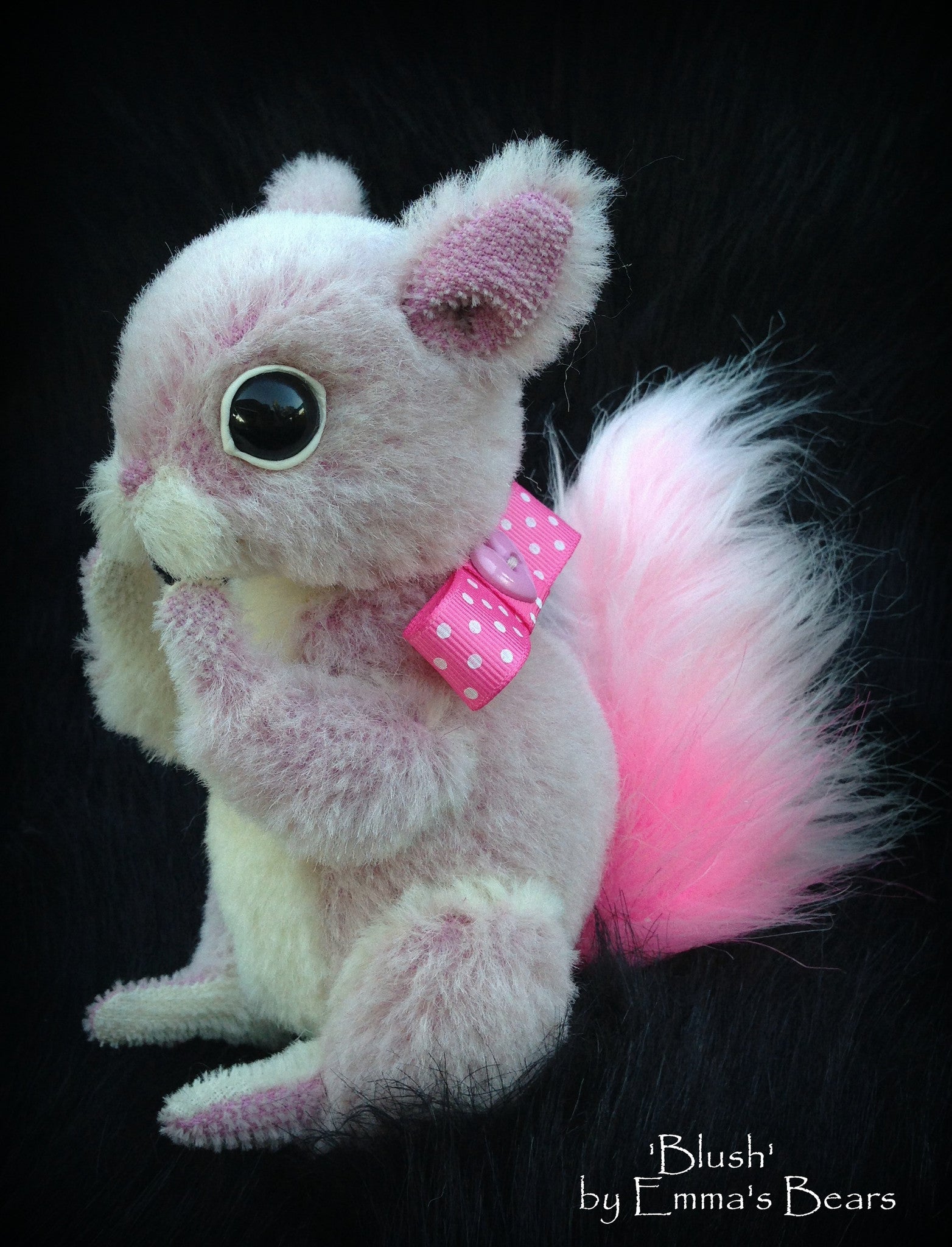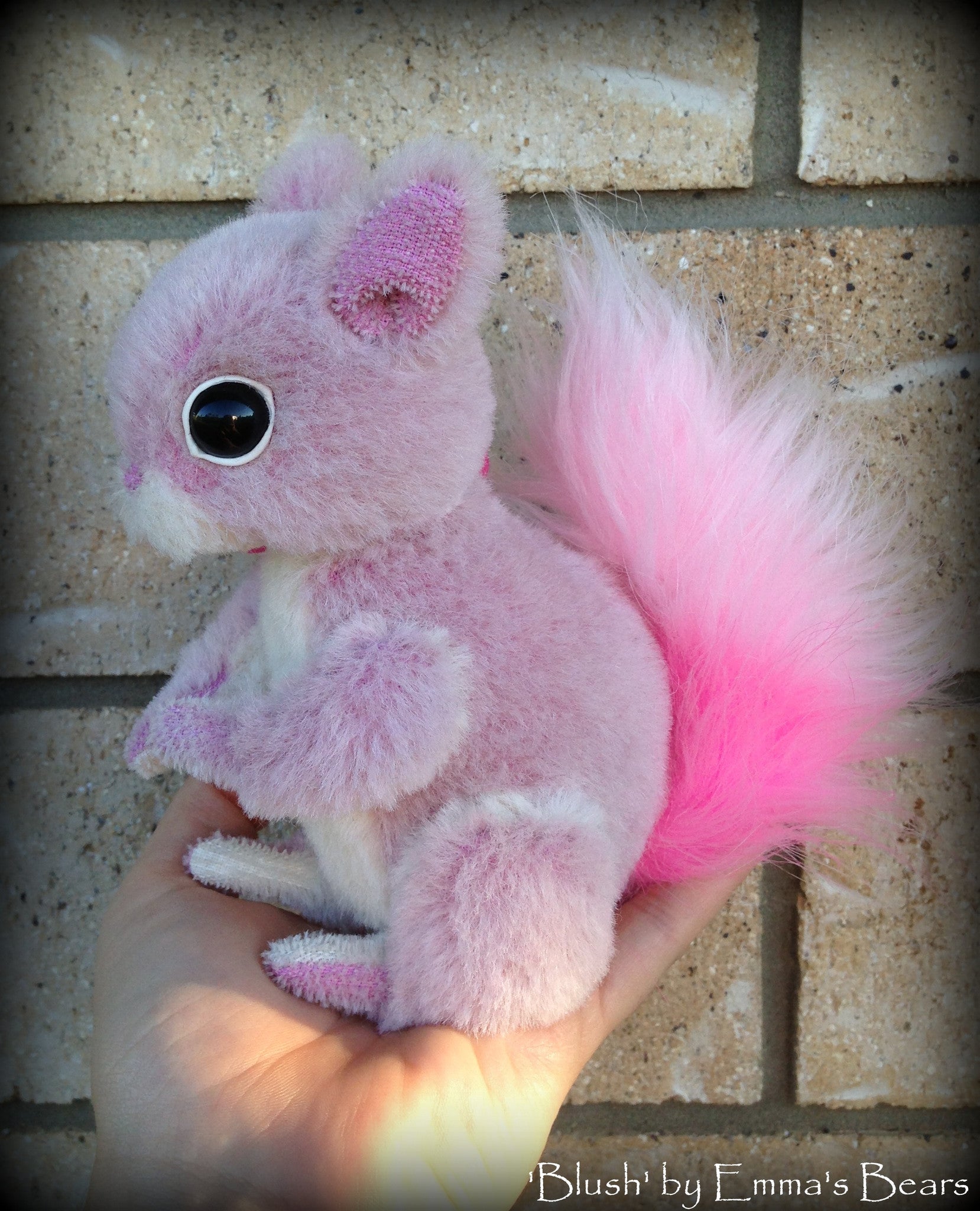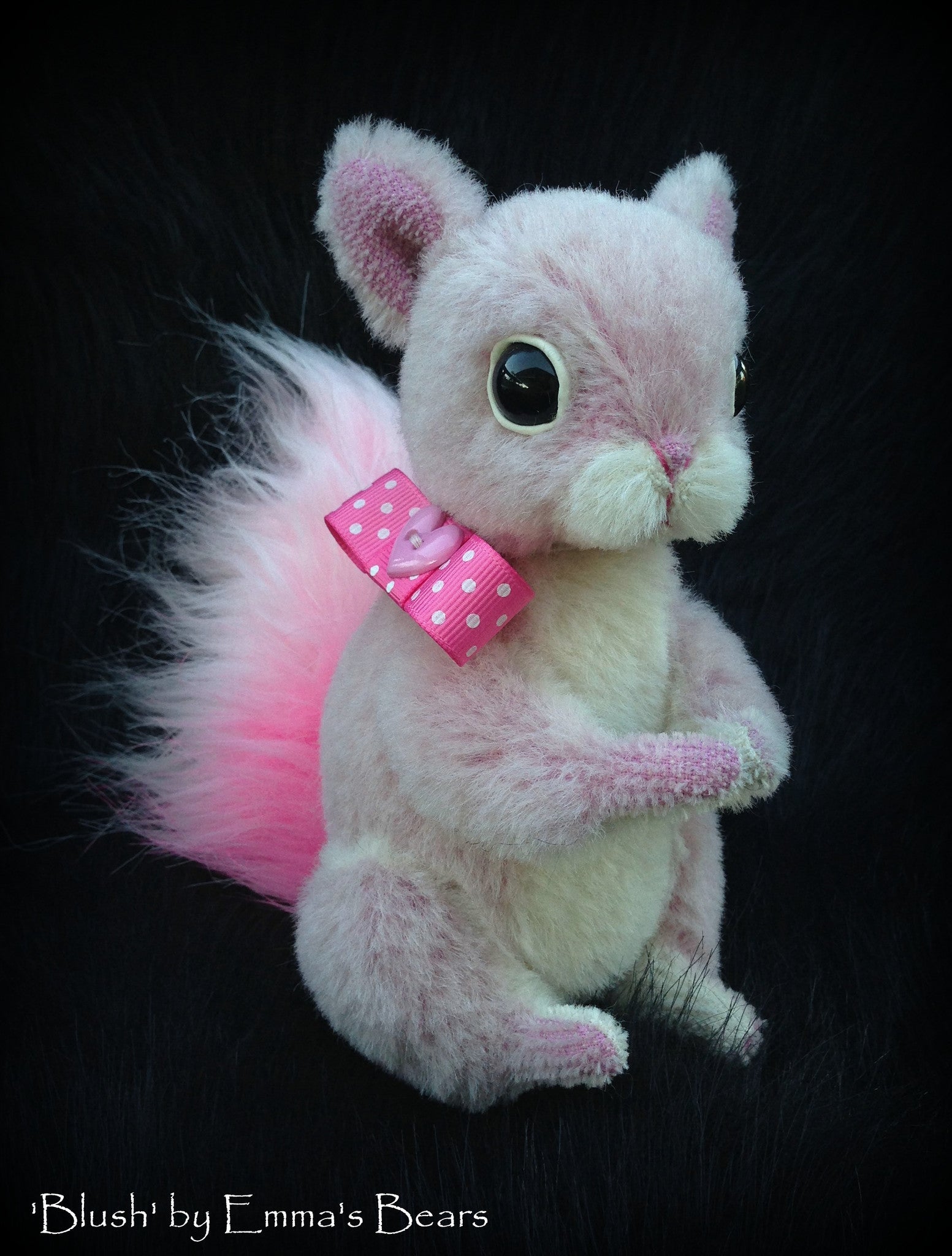 Blush Squirrel - 6IN hand dyed pink mohair squirrel by Emmas Bears - OOAK
'Blush the Squirrel'




By Emma and Mark Nicholson





6" x 5" (17cm x 14cm)





Blush is a super cute, petite baby squirrel. She is made from two different colours of dense mohair (an ivory white and a hand-dyed pinky purple - very hard colour to accurately describe, and the shade seems to change depending on how the light hits the fur) and a long pile multi-tonal pink faux fur for her tail.





Blush looks out through HUGE black glass eyes with hand sculpted polymer clay lids (baked hard/permanent). She is fully 5-way jointed (head, arms and legs) and stuffed well with a mix of fine glass shot and soft polyfill.





She wears a sweet pink bow around her neck (removable) that matches the colouring in her beautiful tail.





Blush is a one of a kind soft sculpture artist creation.



~*~ Please Note that these bears are designed to be Adult Collectables and not intended for infants and young children due to small parts (eyes) and potential for damage (excessive limb twisting/ busted seams etc) – however child safe versions can be custom made and I would think that the bears would be fine with sensible, gentle children (yes – I am sure they exist!) Convo me if you have any concerns. ~*~