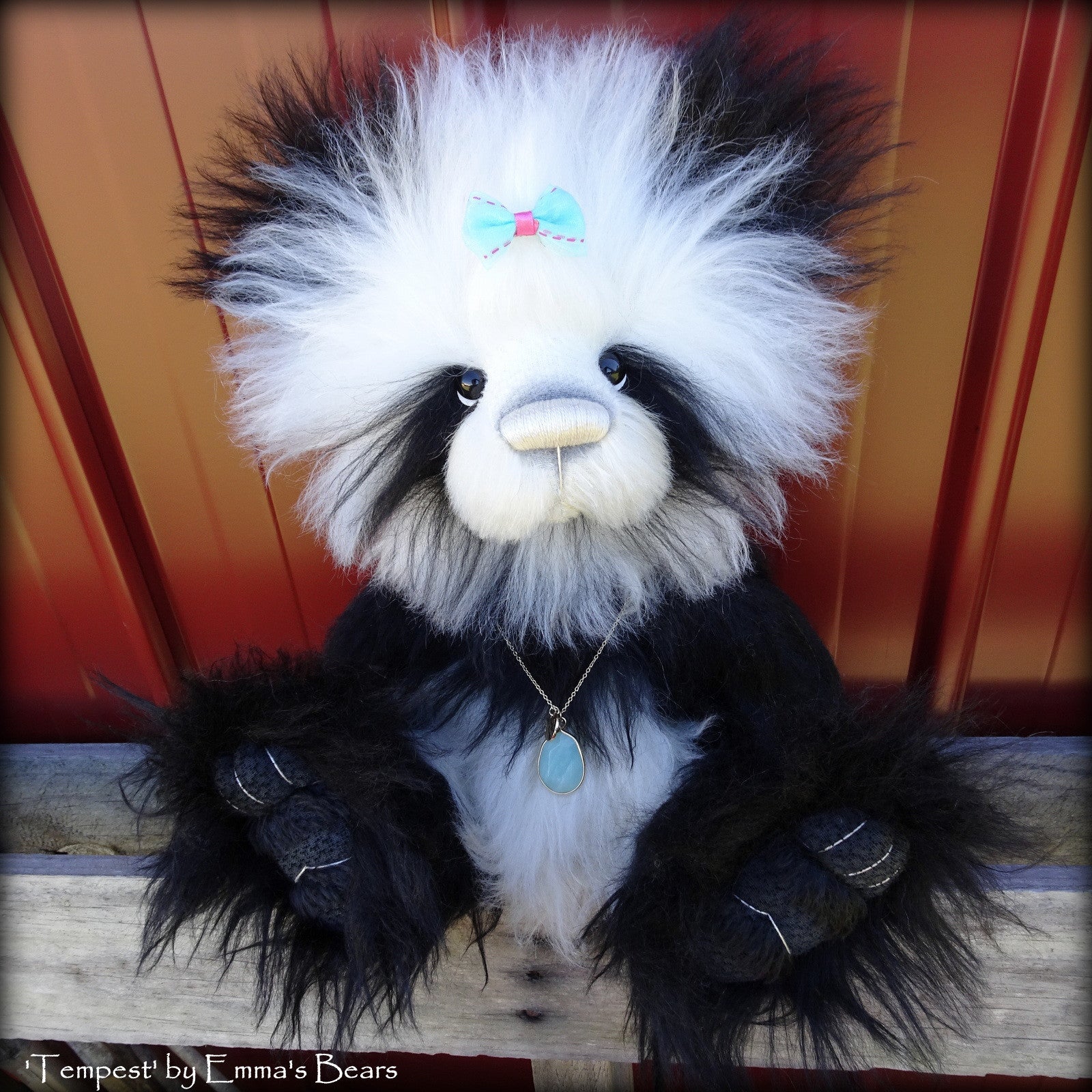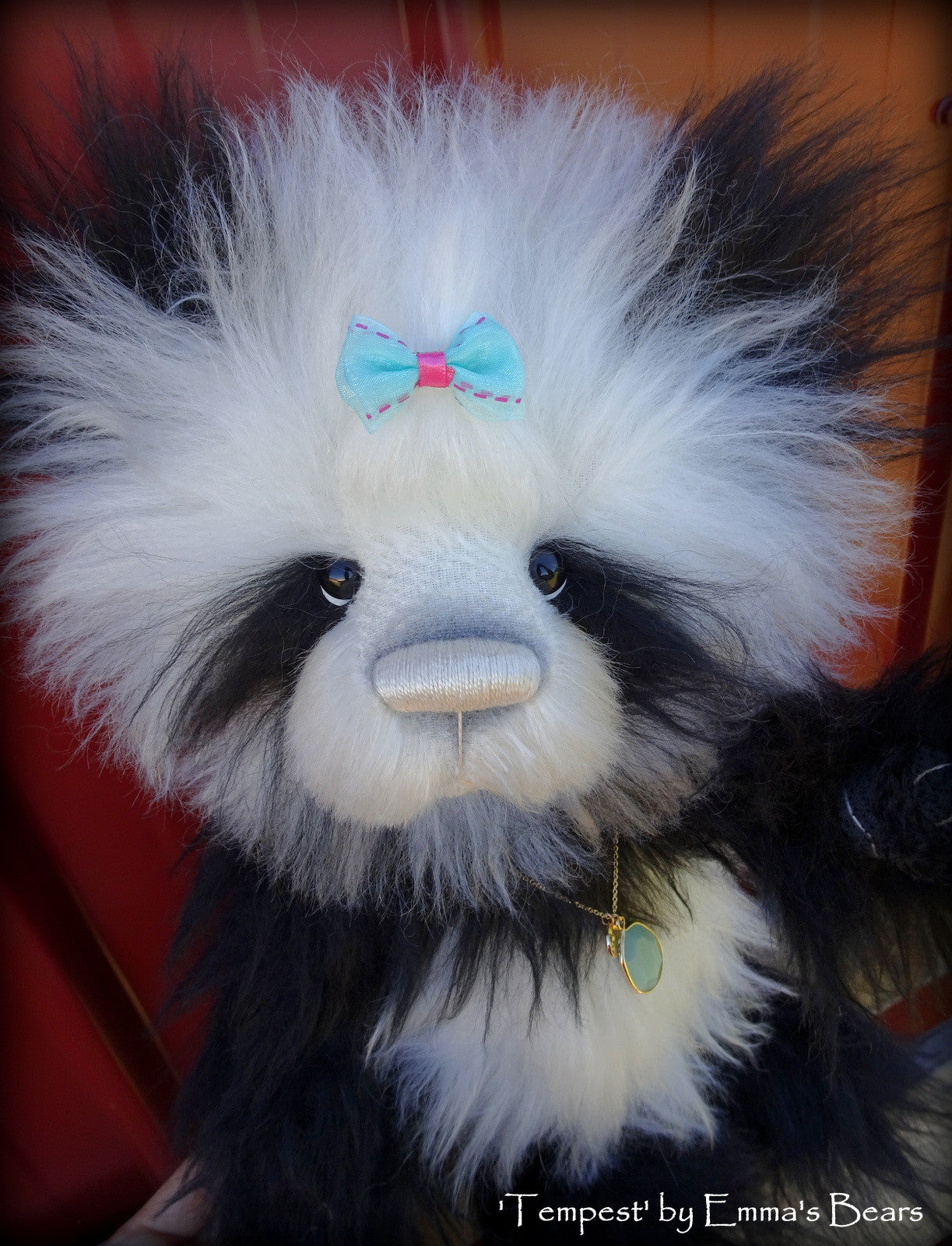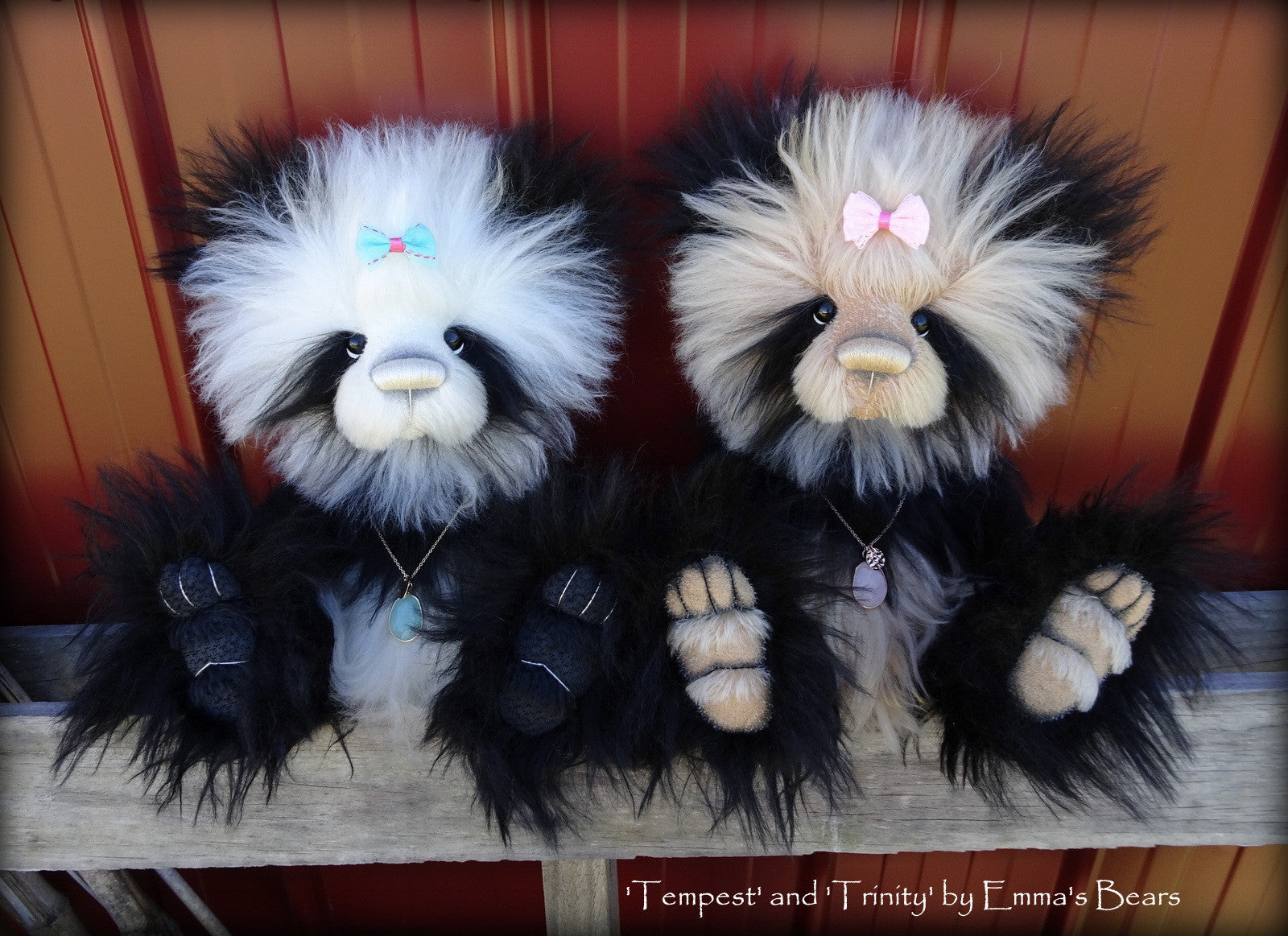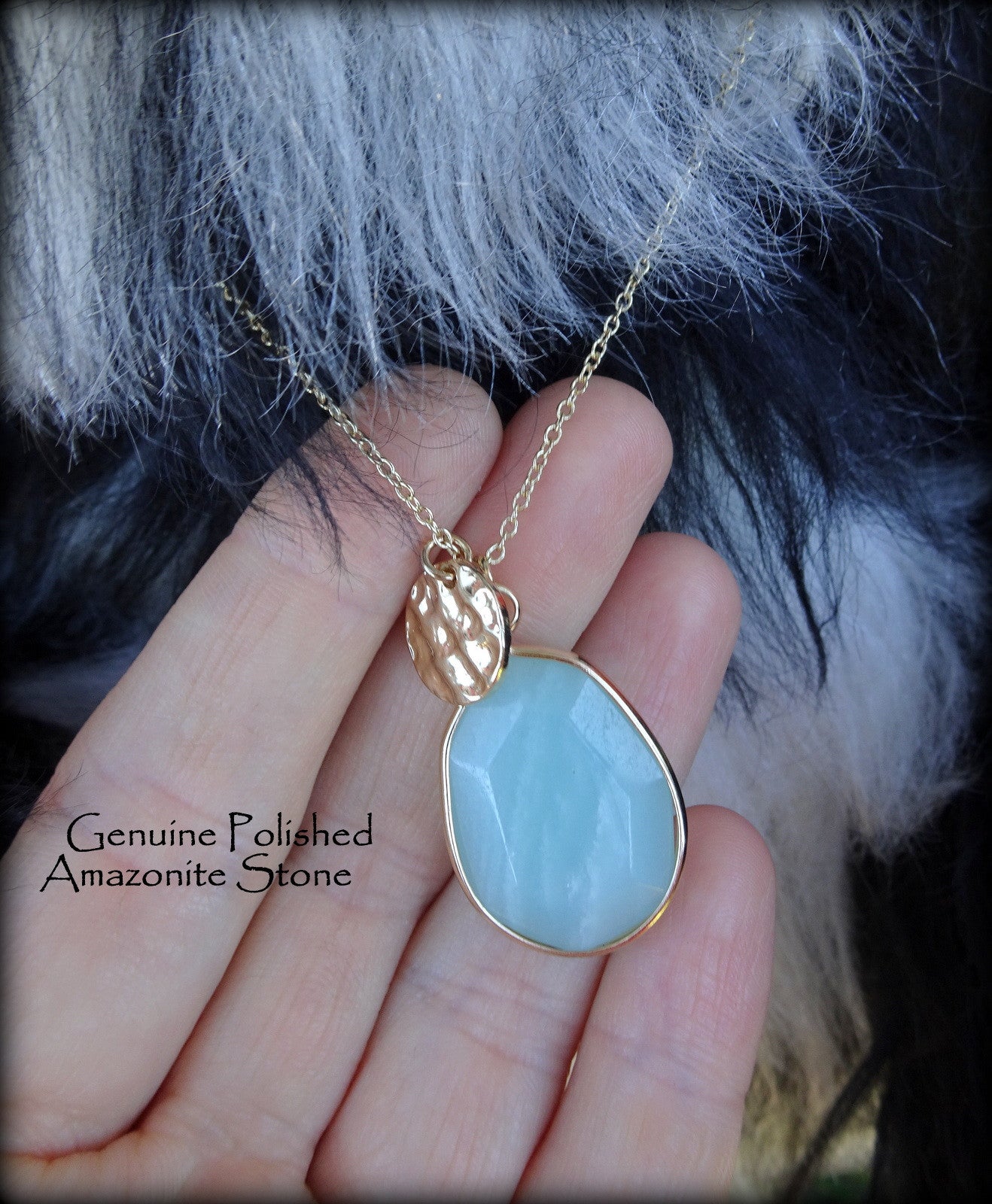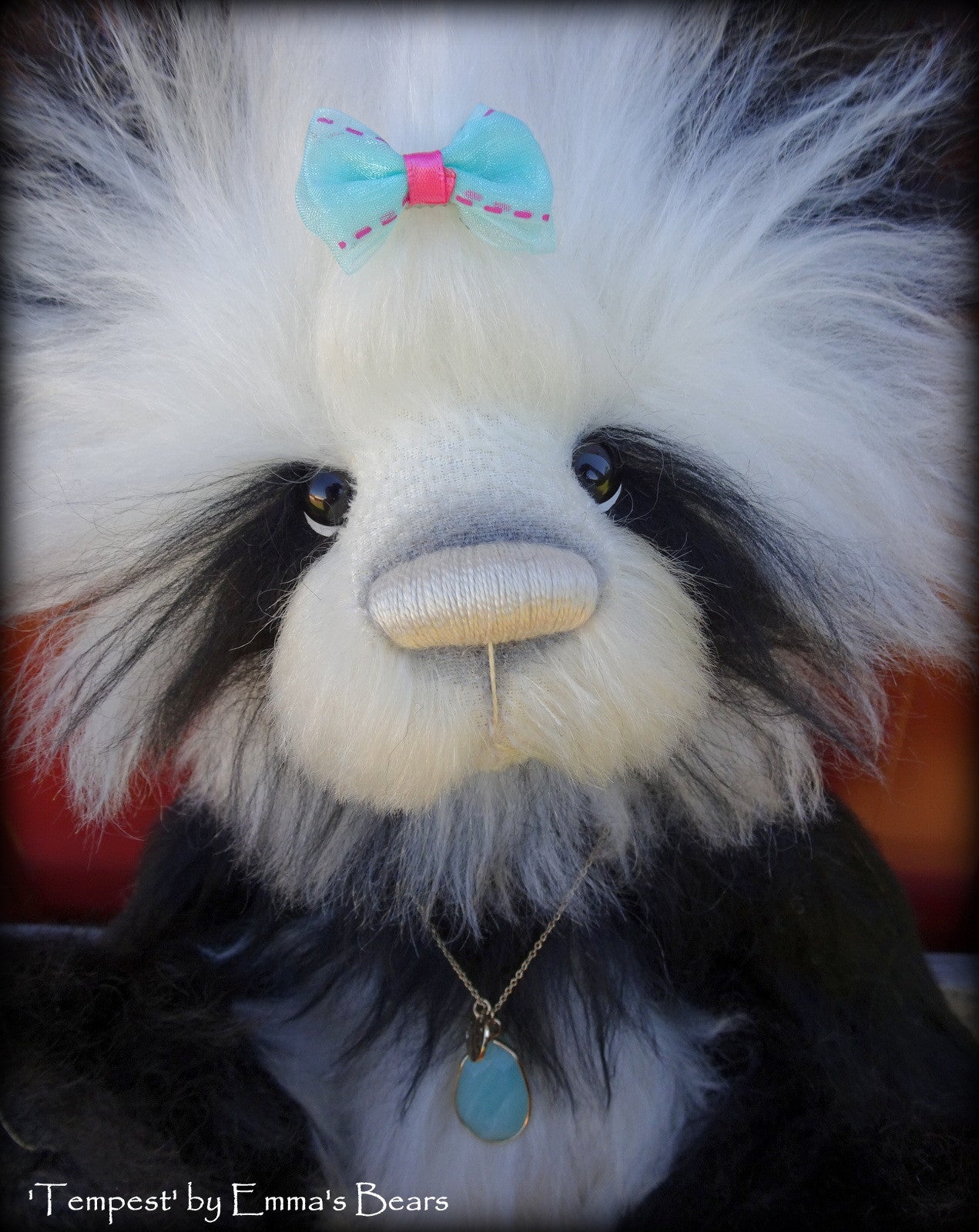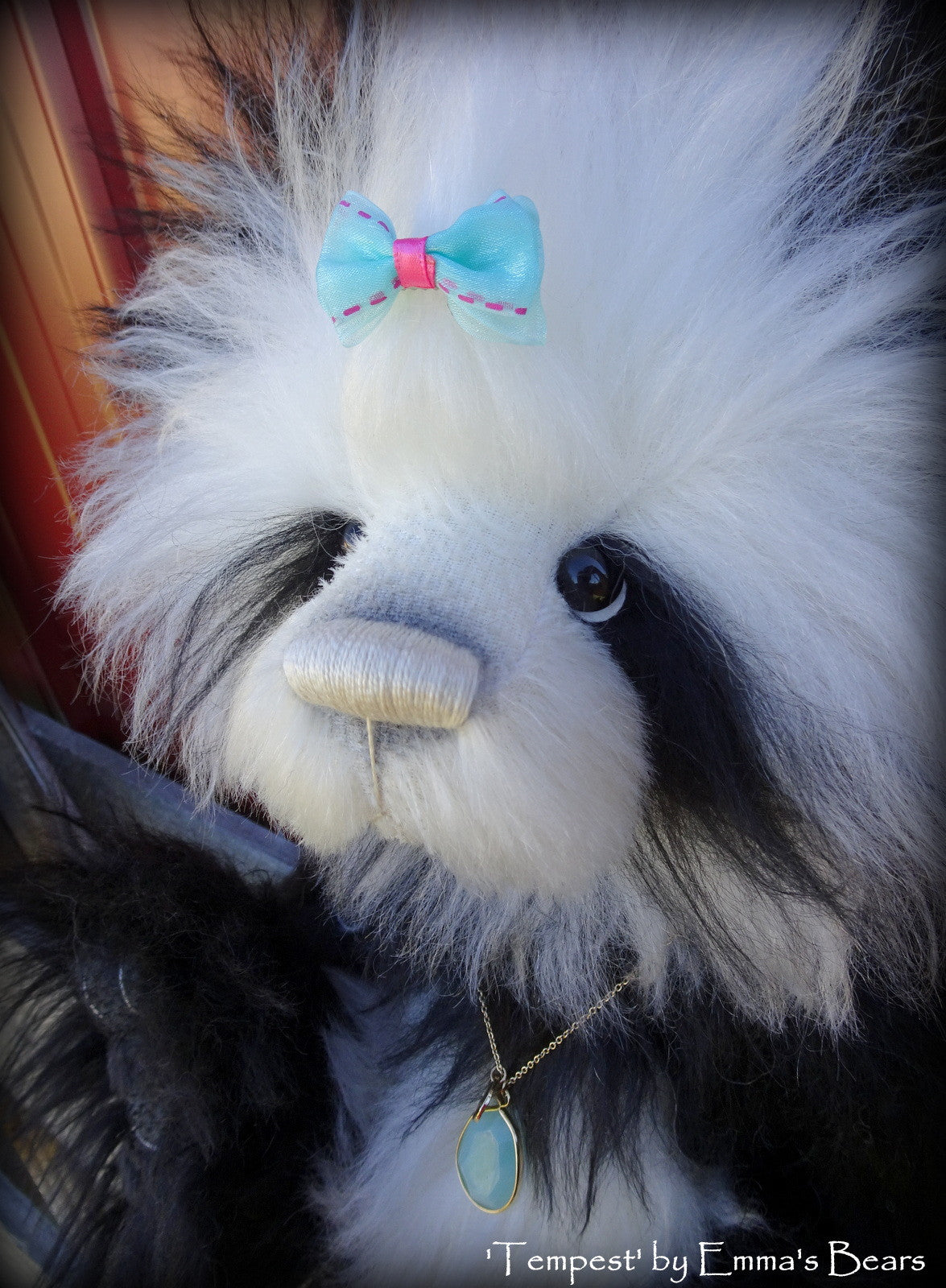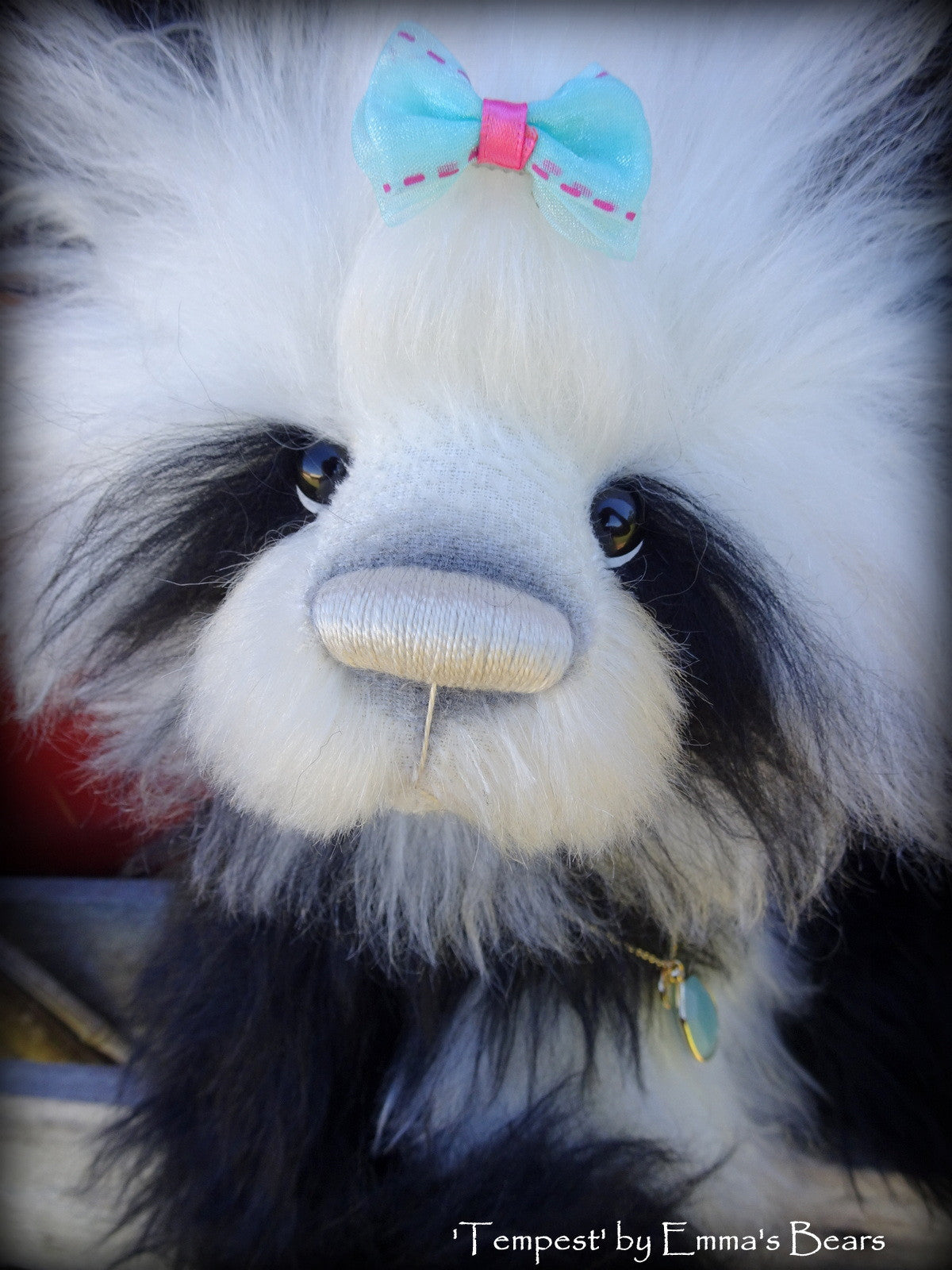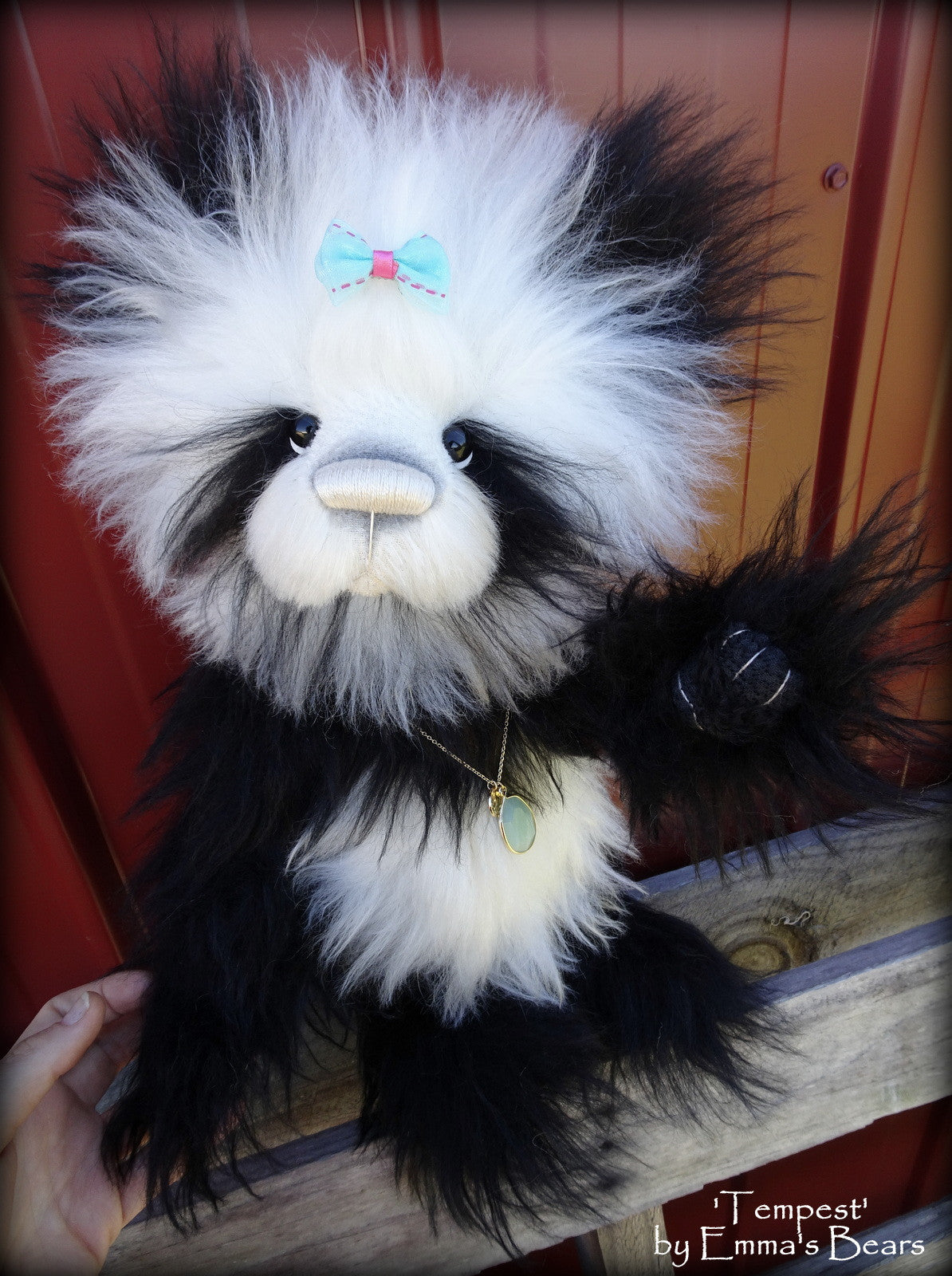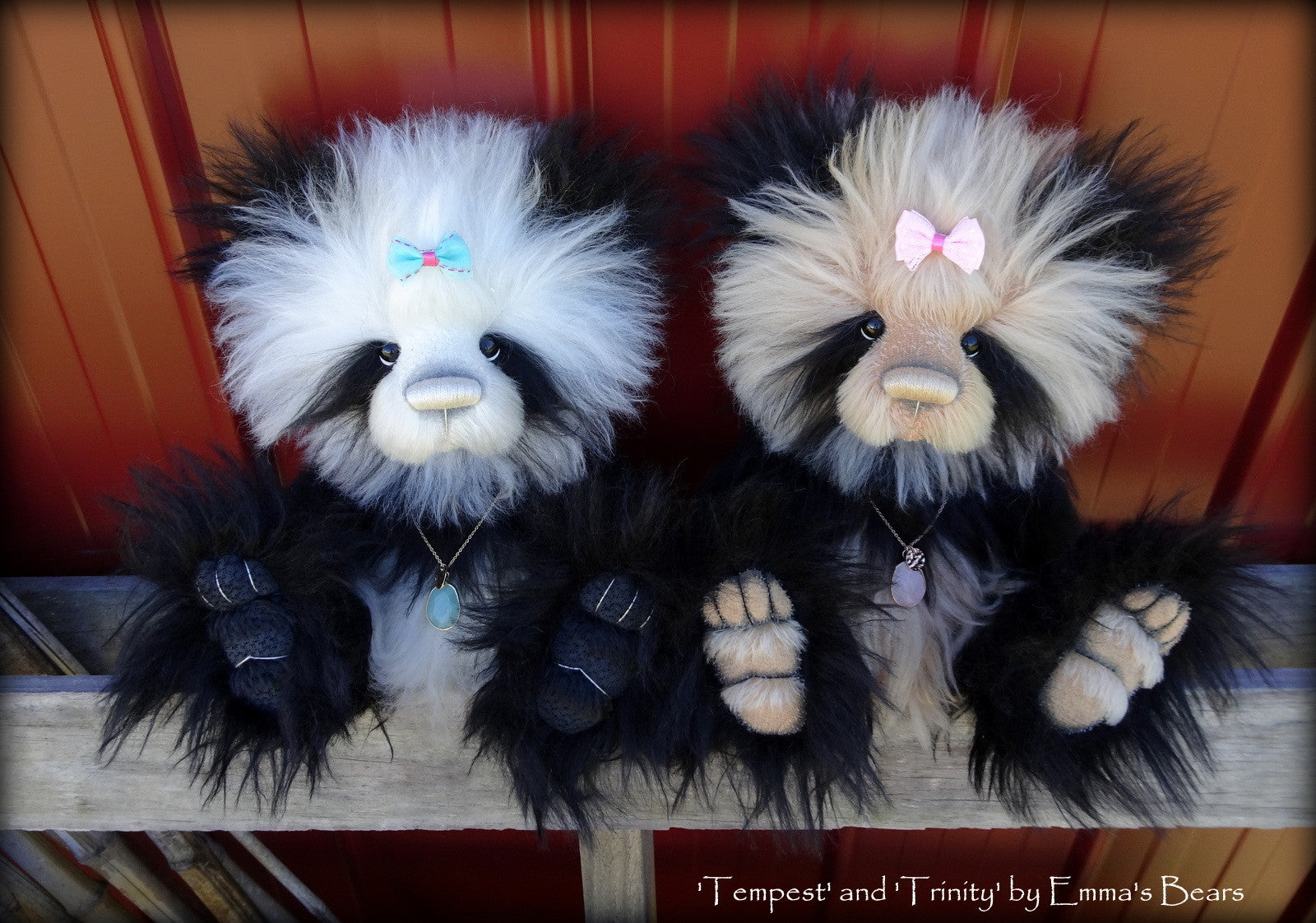 Tempest - 16" extremely longpile mohair artist panda bear - OOAK by Emma's Bears
'Tempest'
By Emma and Mark Nicholson
EMMA'S BEARS
16.5" (42cm)
Tempest is a crazy-fluffy bear! She has been made from a combo of extremely long pile Schulte mohair in a soft ivory-white and a jet black. This is the longest mohair pile manufactured, measuring in at approx 70mm long! 
Tempest is fully T-pin jointed and she looks out through petite black glass eyes with just the hint of eye whites. She has a large hand-embroidered creamy-white perle cotton nose and the same perle thread has been used to sculpt her 3D toes and fingers. 
Tempest is stuffed well with a mix of polyfill, glass and steel shot. This gives her quite a decent weight to her hug without making her really hard and awkward to hug. Her paw and hand pads are cut from shorter pile black mohair and have trimmed back 3D toes and fingers with tufts of mohair in between (a bit hard to see in the photos).  
She wears a fully removable genuine polished Amazonite stone pendant around her neck, framed with gold-tone metal (not real gold though, sorry!). She also wears a fully removable matching bow in her hair (this is held in place with a simple alligator style clip, so very easily removed if you'd prefer Tempest without accessories)
Tempest is a one of a kind artist bear as made by Emma's Bears. Her little friend 'Trinity' is also available for adoption in her own listing. We will be able to offer 1 kit each for Trinity and Tempest. But with the cost of this extreme pile mohair, this will not be a regular stocked fabric for us here at Fur Addiction!). 
  ~*~  Please Note that these bears are designed to be Adult Collectables and not intended for infants and young children due to small parts and potential for damage. ~*~