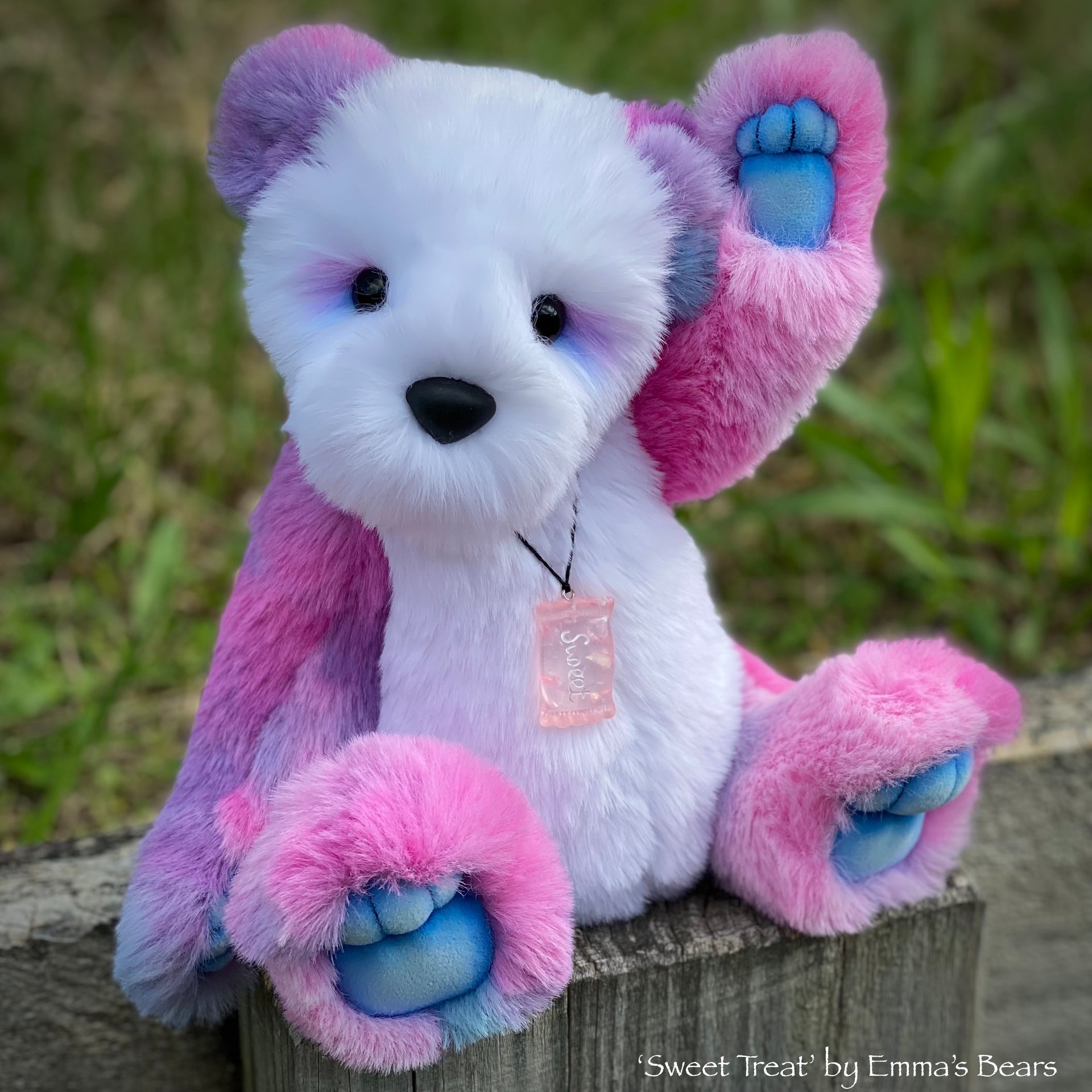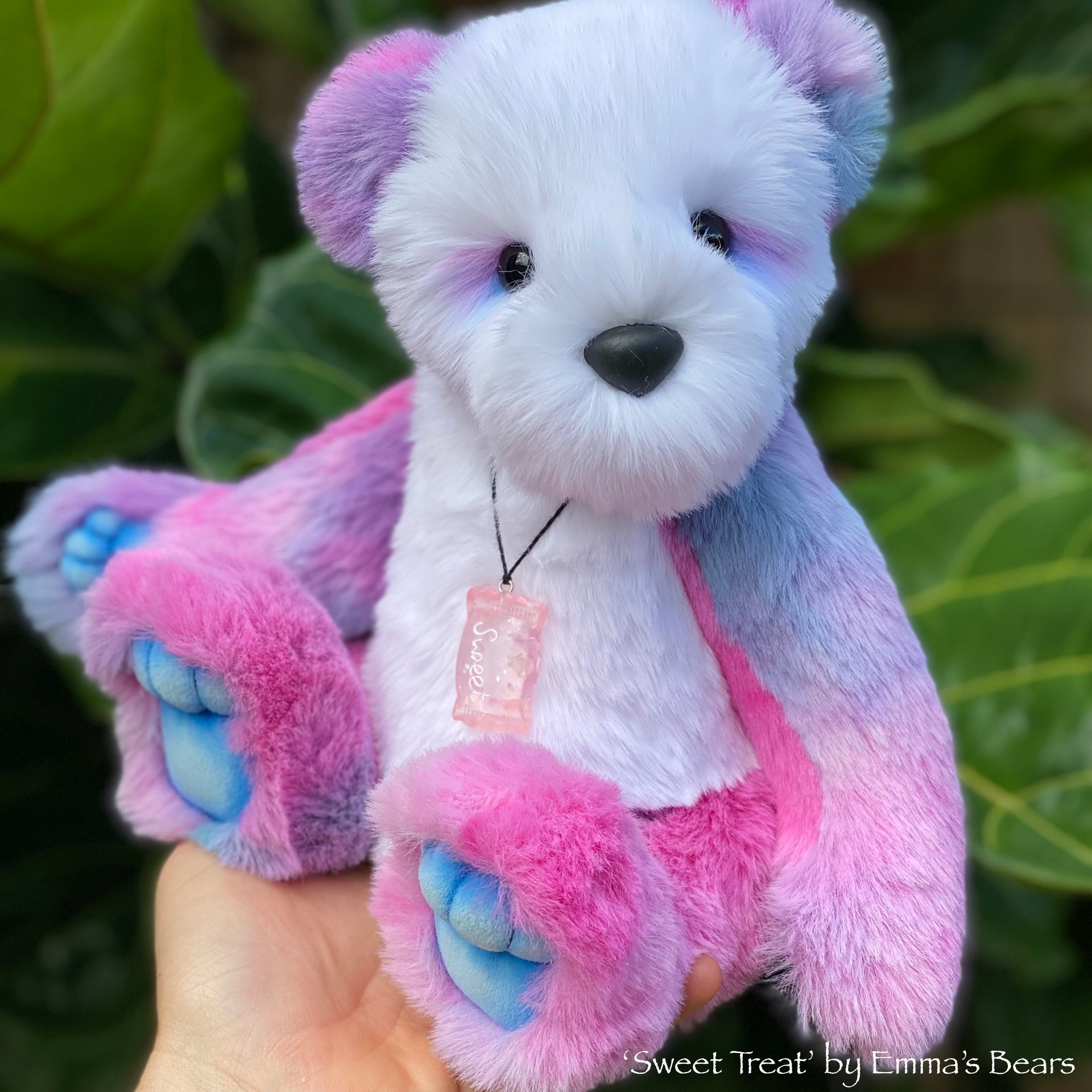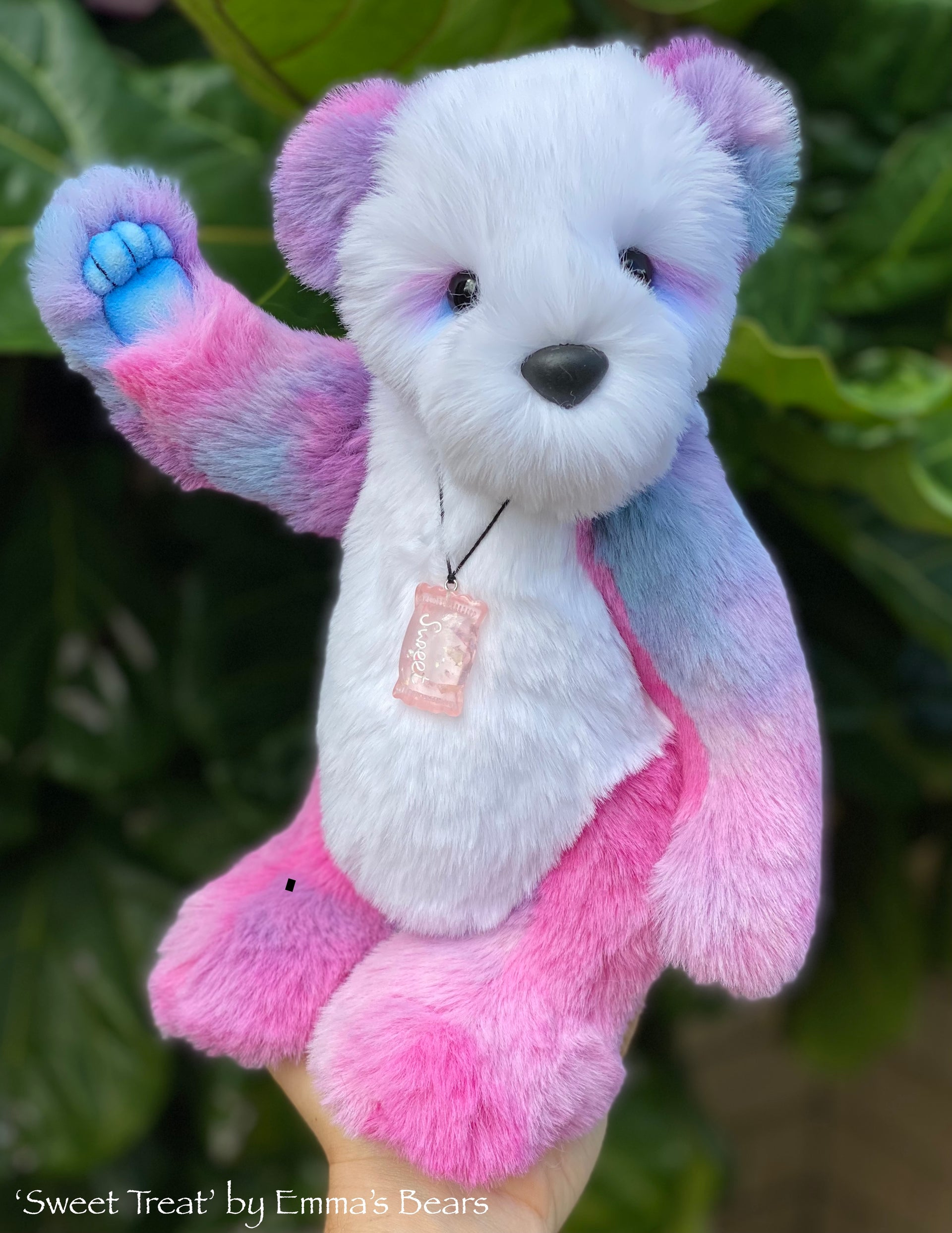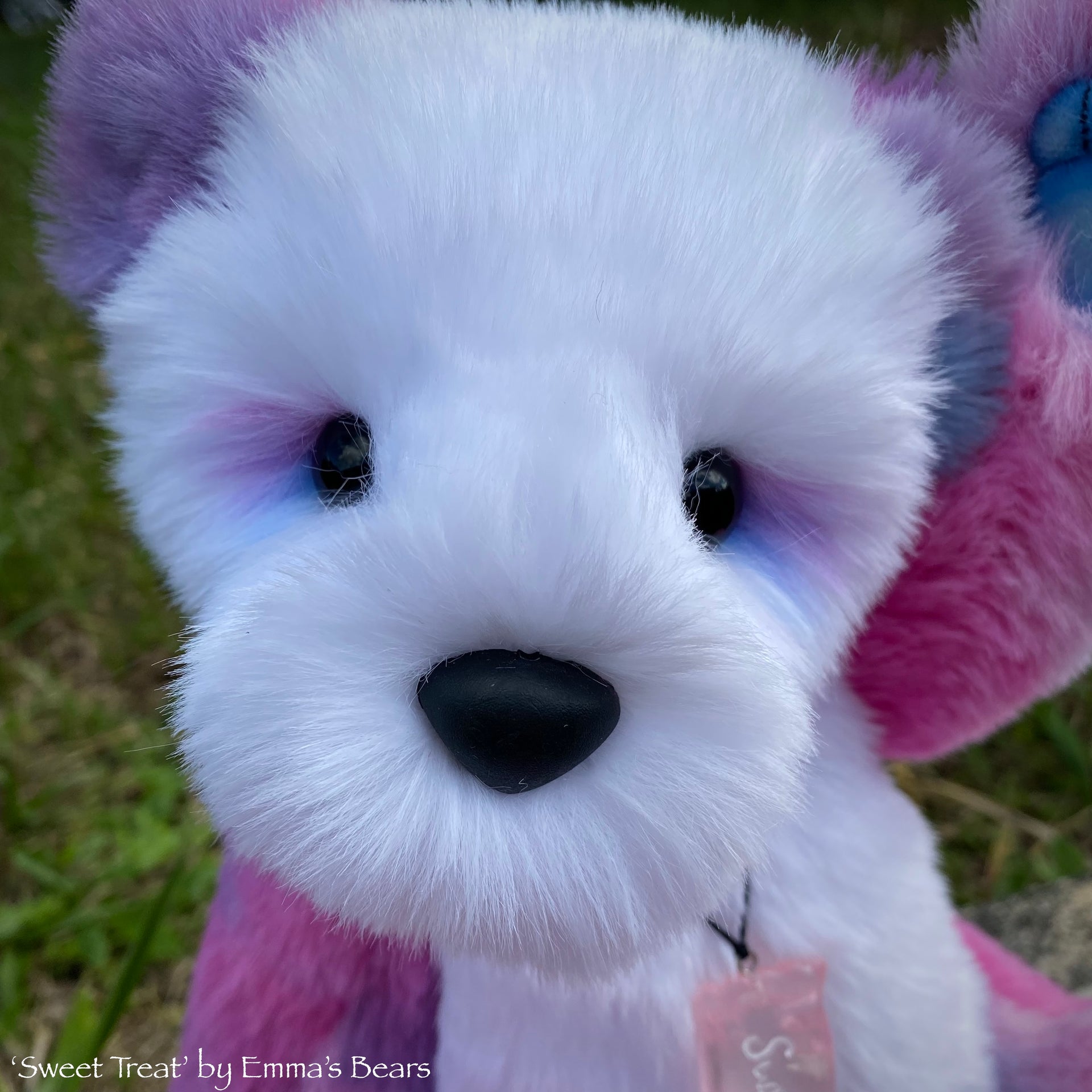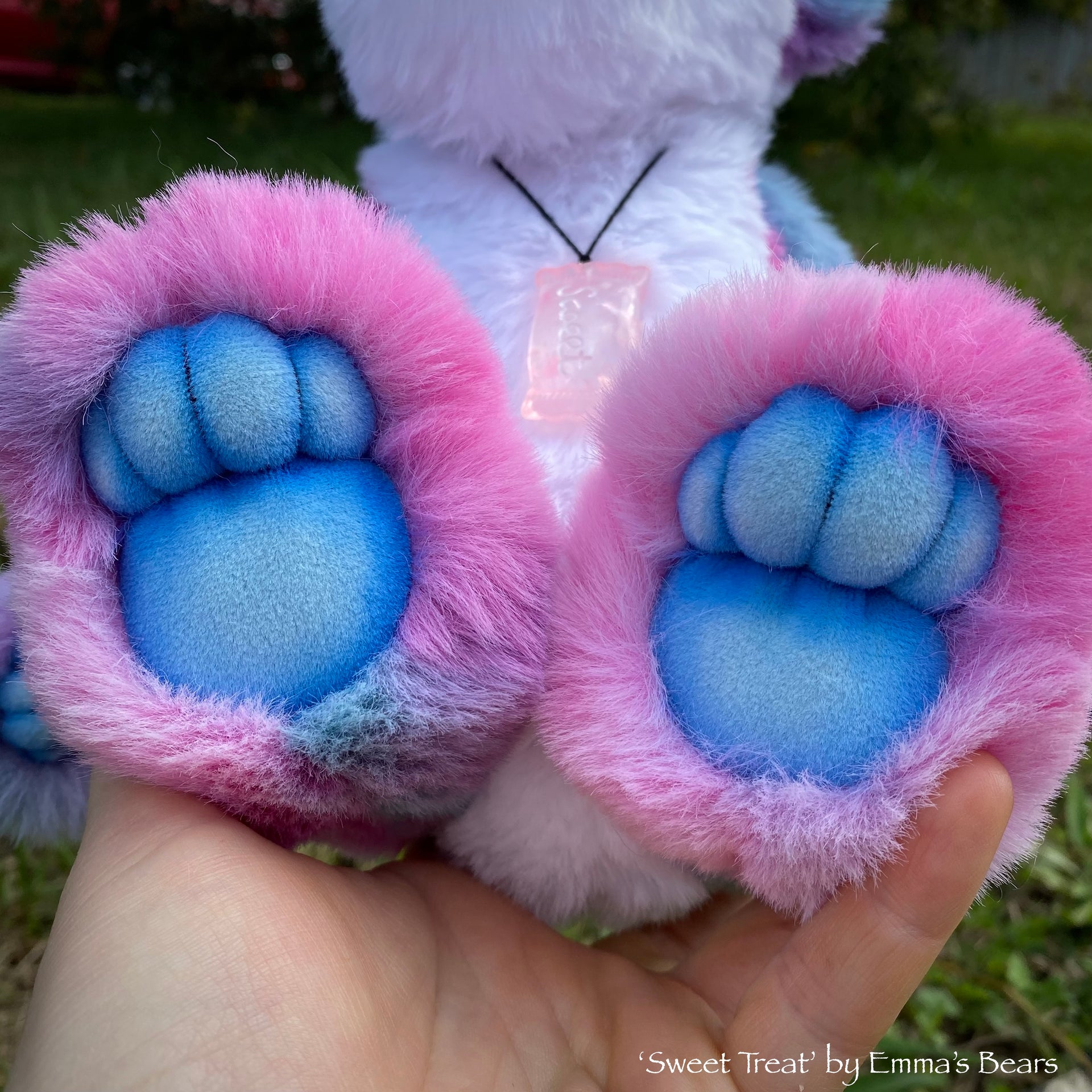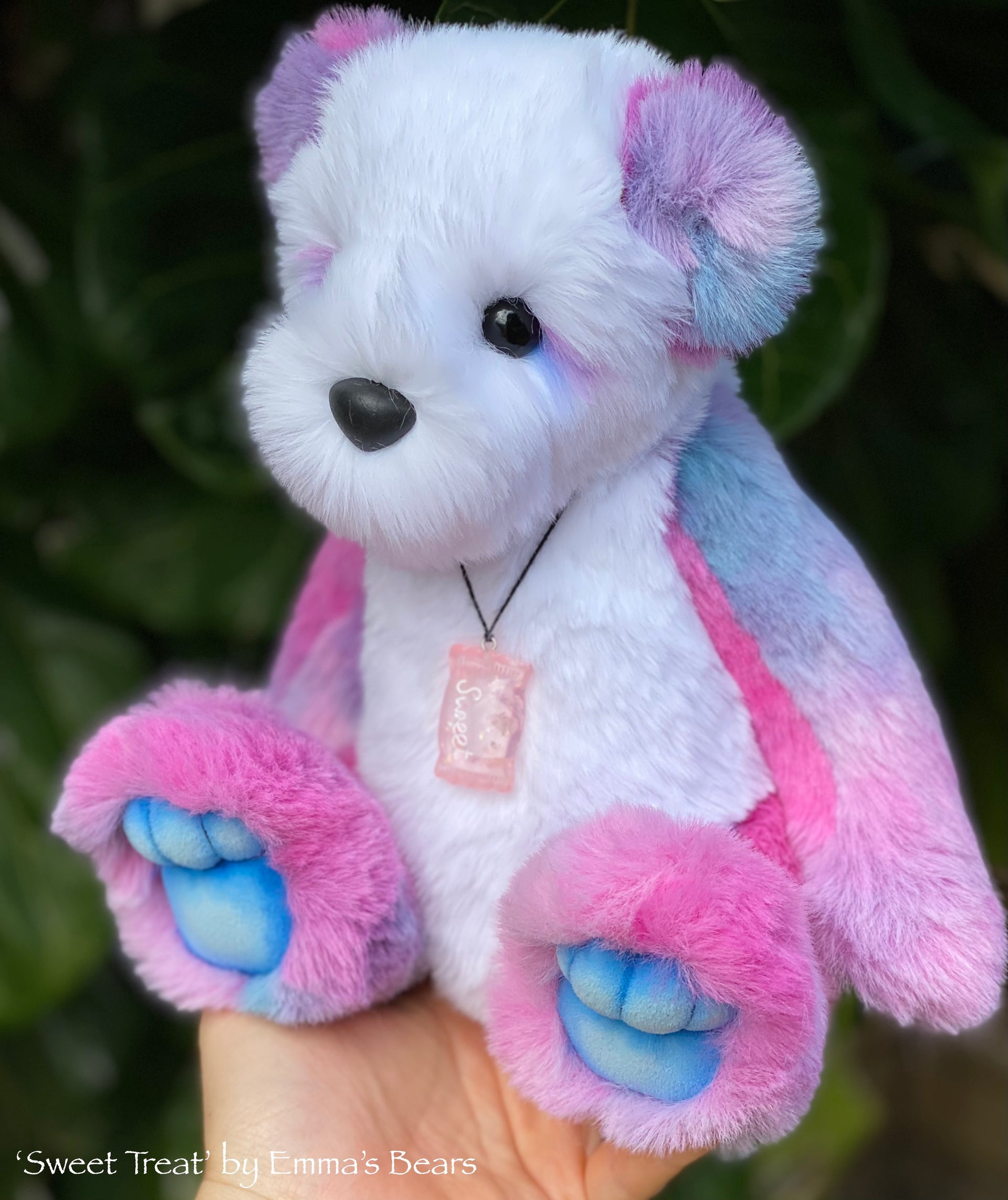 Sweet Treat - 13" faux fur Artist Bear by Emmas Bears - OOAK
'Sweet Treat'
By Emma and Mark Nicholson

13" (33cm)

This sweet heart of a bear is our very latest kit example offering. She has been designed to be as uncomplicated as possible, while still retaining the sweetest teddy essence.
'Sweet Treat' has been made in two of our newer faux fur fabrics in the softest fibre man can make! She features a fully furry face with a flocked black safety nose and almost-hidden black glass eyes. 
She is fully T-pin jointed, and can be positioned standing or sitting. Her paw pads are made in a baby blue faux cashmere and we've given her 3D shaped toes and fingers. She has been softly stuffed with polyfill and a little hint of steel and glass shot for weight. 
Sweet Treat wears a glittery pink resin candy pendant around her neck and is a one of a kind artist bear as made by us here at Emma's Bears. We will be offering a limited run of kits if you'd like to have a go at making your own version of this little bear, but the original Sweet Treats will be the only one made here in-house. 

~*~ Please Note that these bears are designed to be Adult Collectables and not intended for infants and young children due to small parts and potential for damage