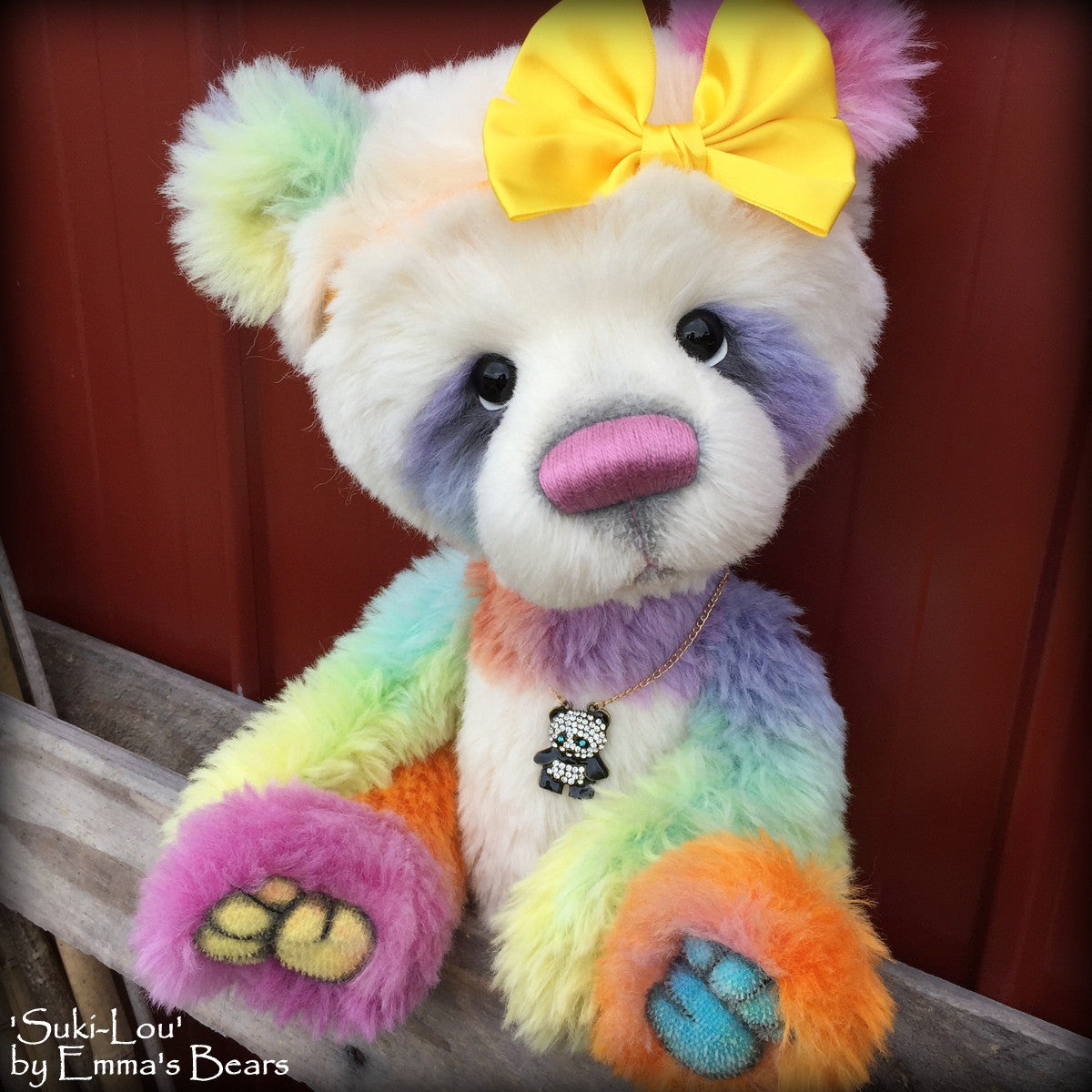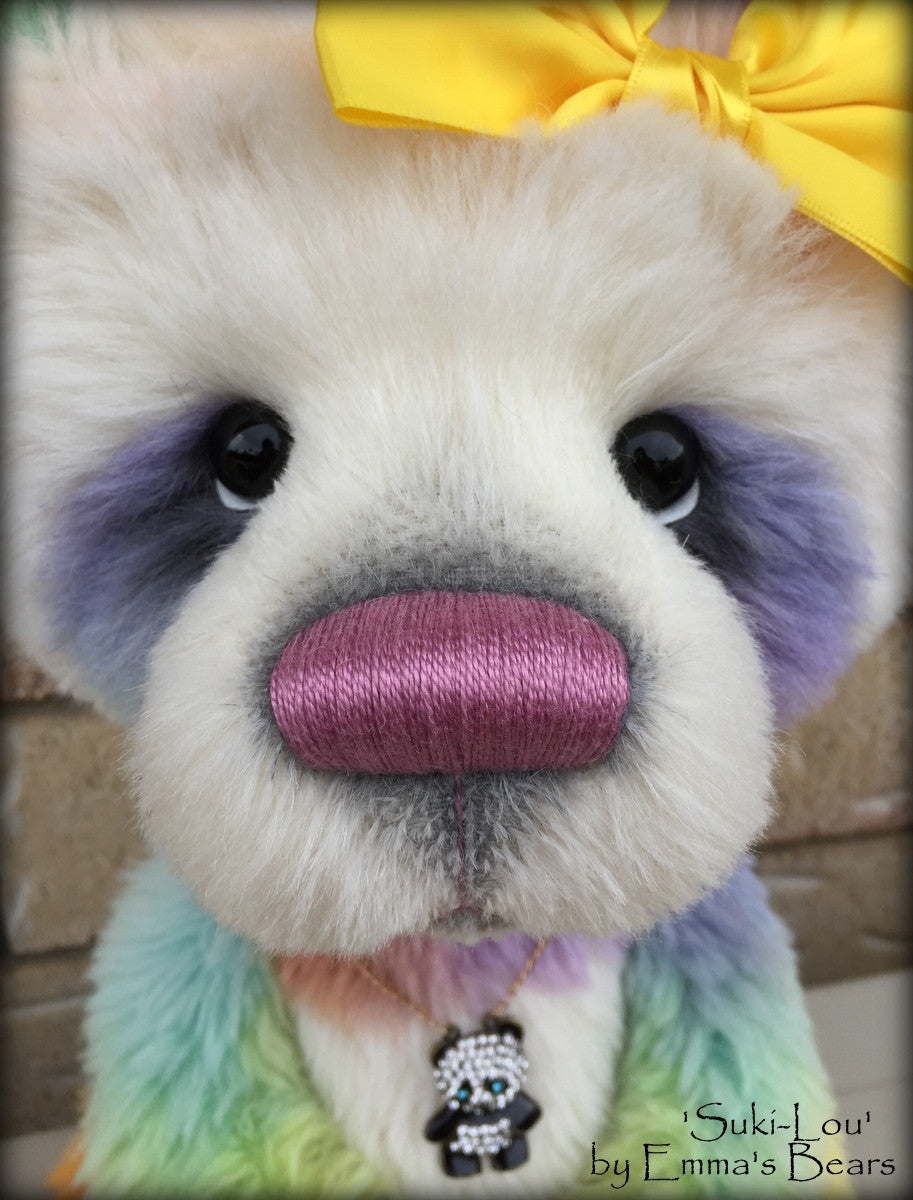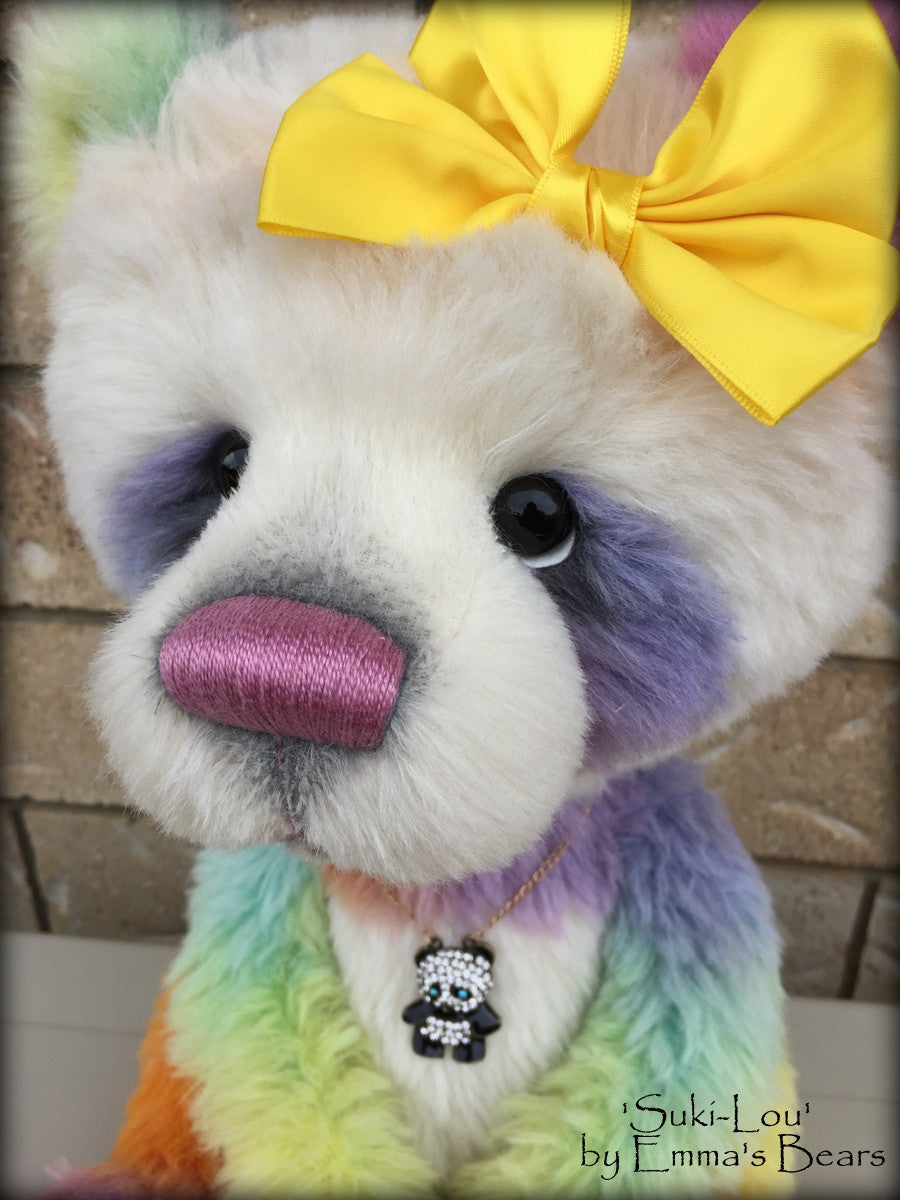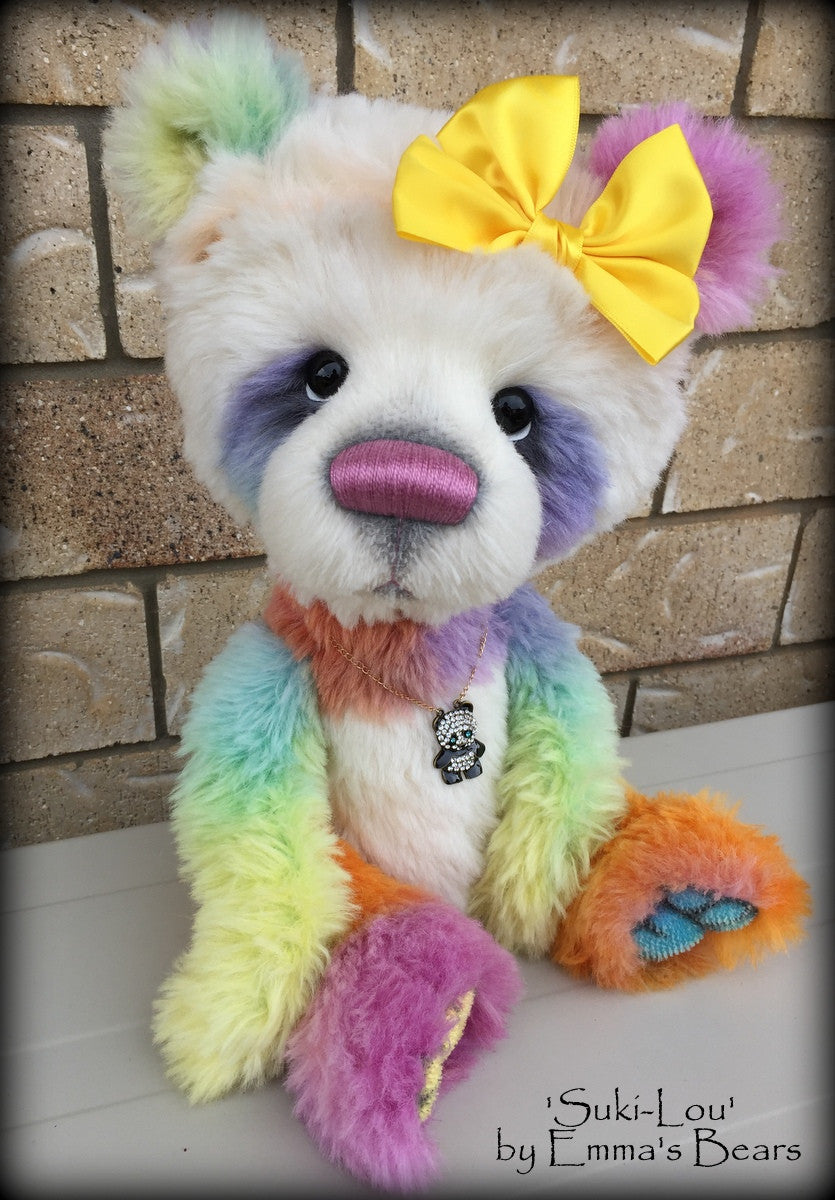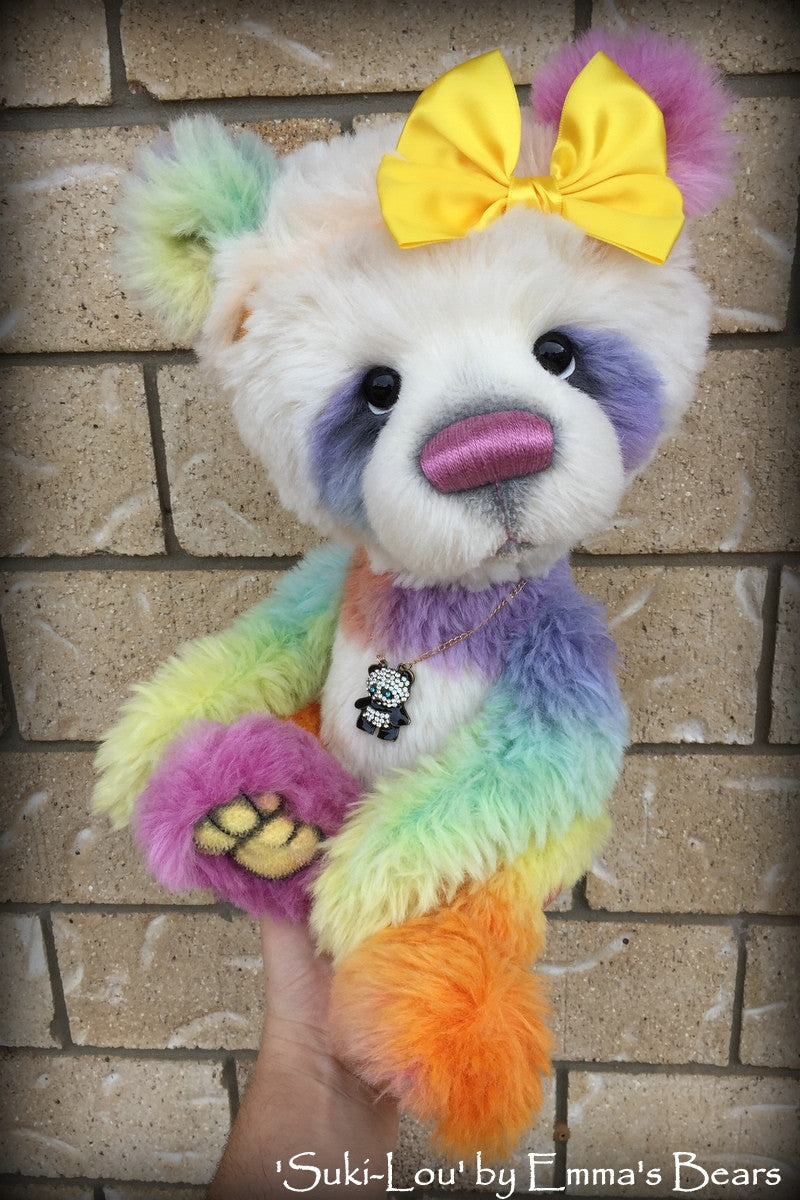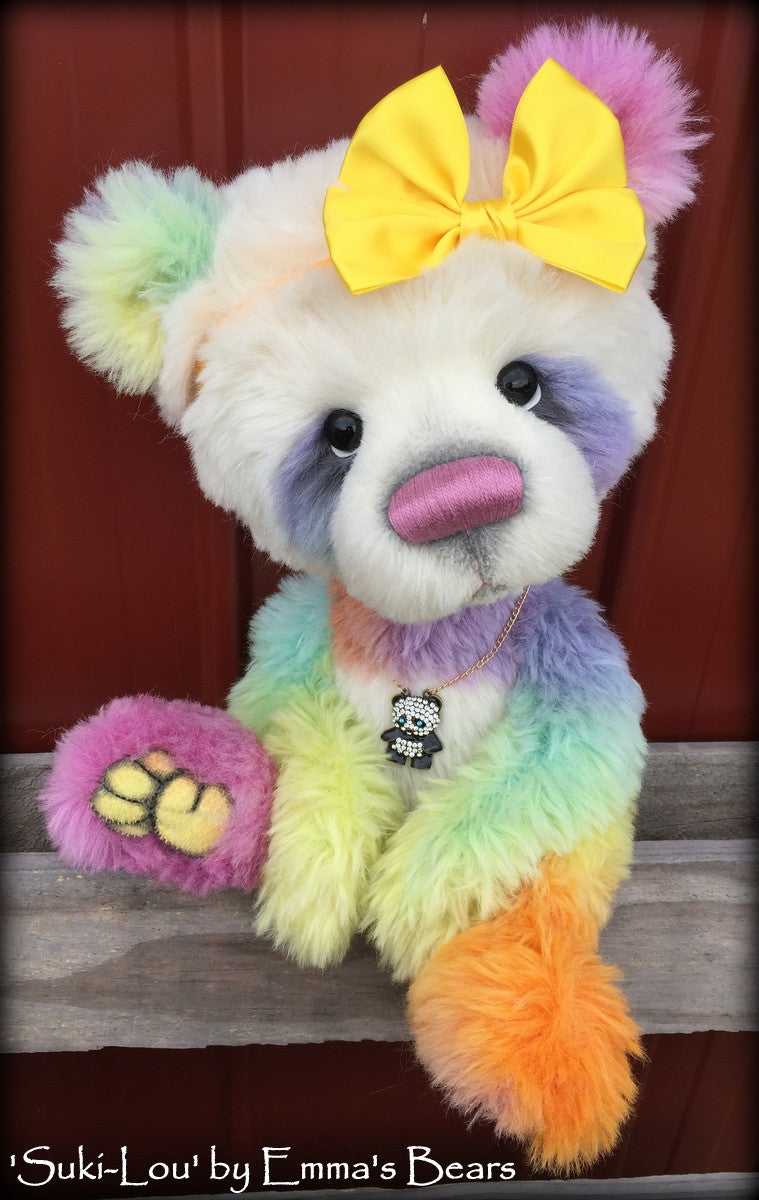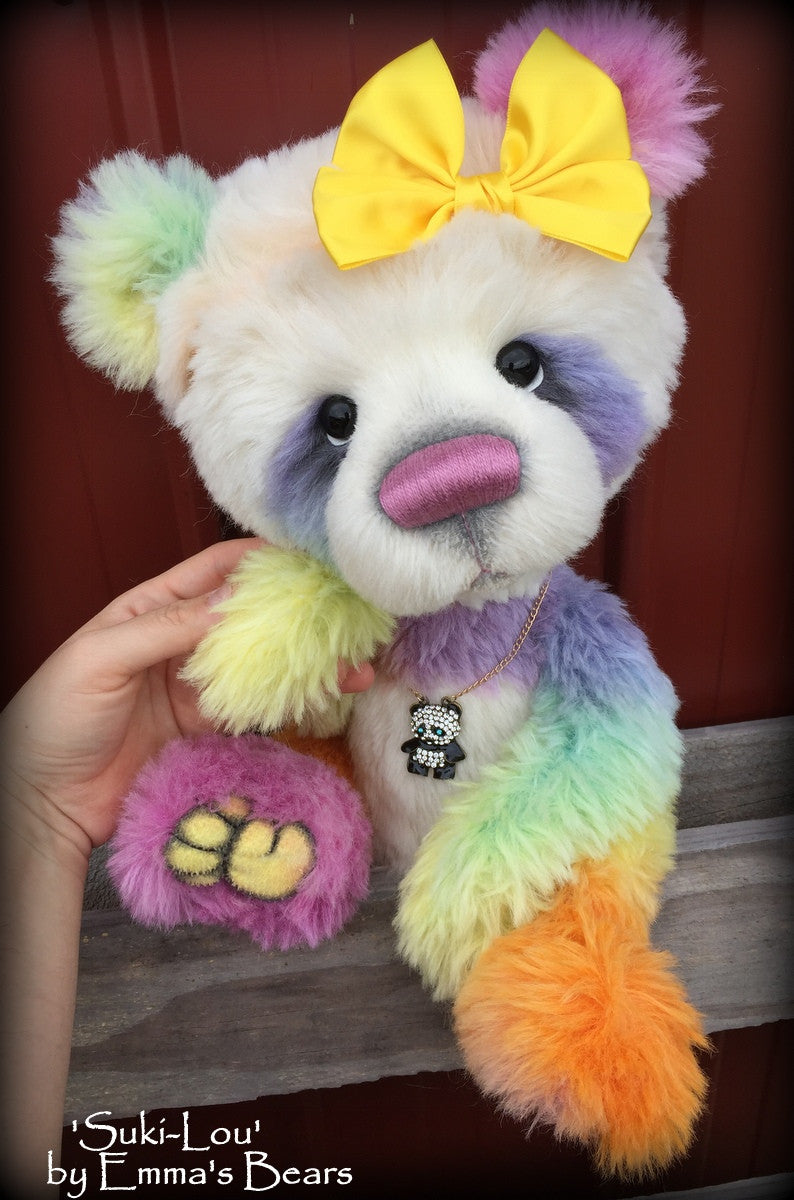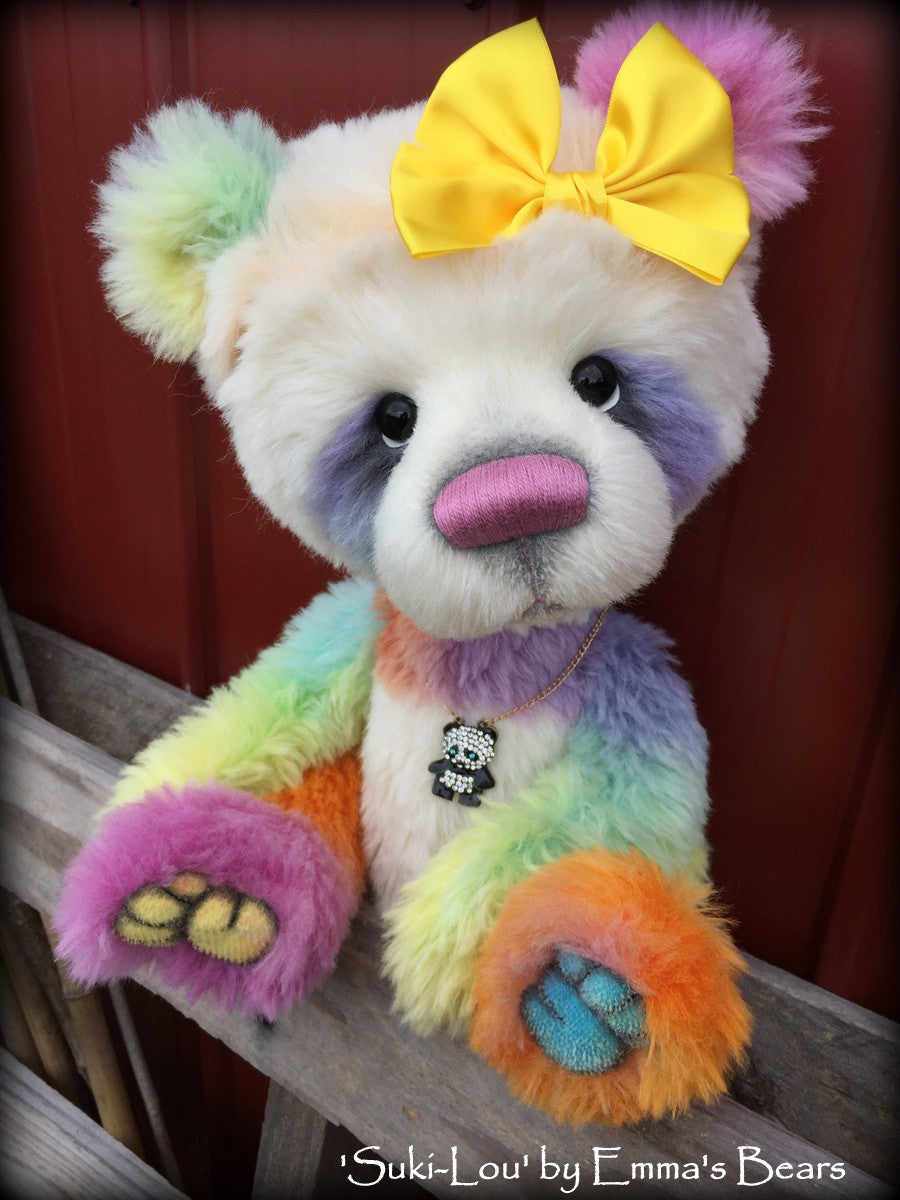 Suki-Lou - 18in RAINBOW alpaca cartoon style Artist Bear by Emmas Bears - OOAK
Suki-Lou
By Emma and Mark Nicholson

18" (47cm)

This quirky little lady is something a bit different from us here at Emma's Bears. We decided to experiment with proportion, and have given little Suki-Lou a rather cartoon-like over sized head. This means that she ends up looking quite cub-like, which is so sweet when also paired with her lovely hand-dyed rainbow alpaca fur. 
Suki-Lou looks out through big black glass eyes and has a hand embroidered dusky-pink perle cotton nose. She is fully T-pin jointed and quite well stuffed and weighted to help her support the bulk of her big head! She can sit upright on her own as she has weighting in her bottom, legs and hands to help stabilize her, but she can also be posed leaning against a shelf/wall with her legs pulled up a bit if you wanted to show off those cute hand-pulled toes. 
Her fur is our gorgeous long pile alpaca in the natural ivory white and in our hand-dyed rainbow effect. We've managed to include nearly all the colours in the rainbow spectrum for Suki. She's a lovely, quirky bear, and a one of a kind collectors piece. 
~*~ Please Note that these bears are designed to be Adult Collectibles and not intended for infants and young children due to small parts (eyes) and potential for damage (excessive limb twisting/ busted seams etc) – however child safe versions can be custom made.  Please contact me if you have any concerns. ~*~