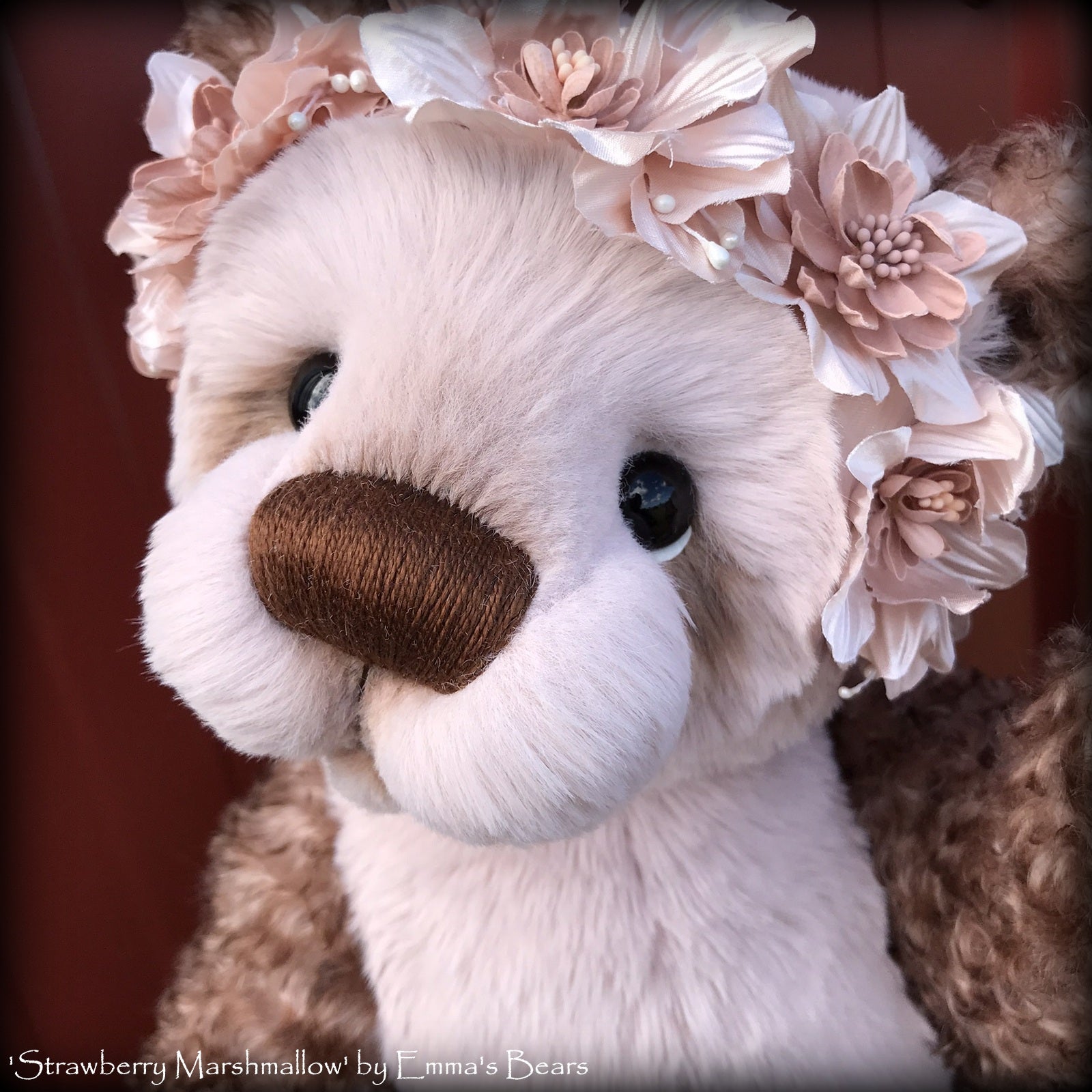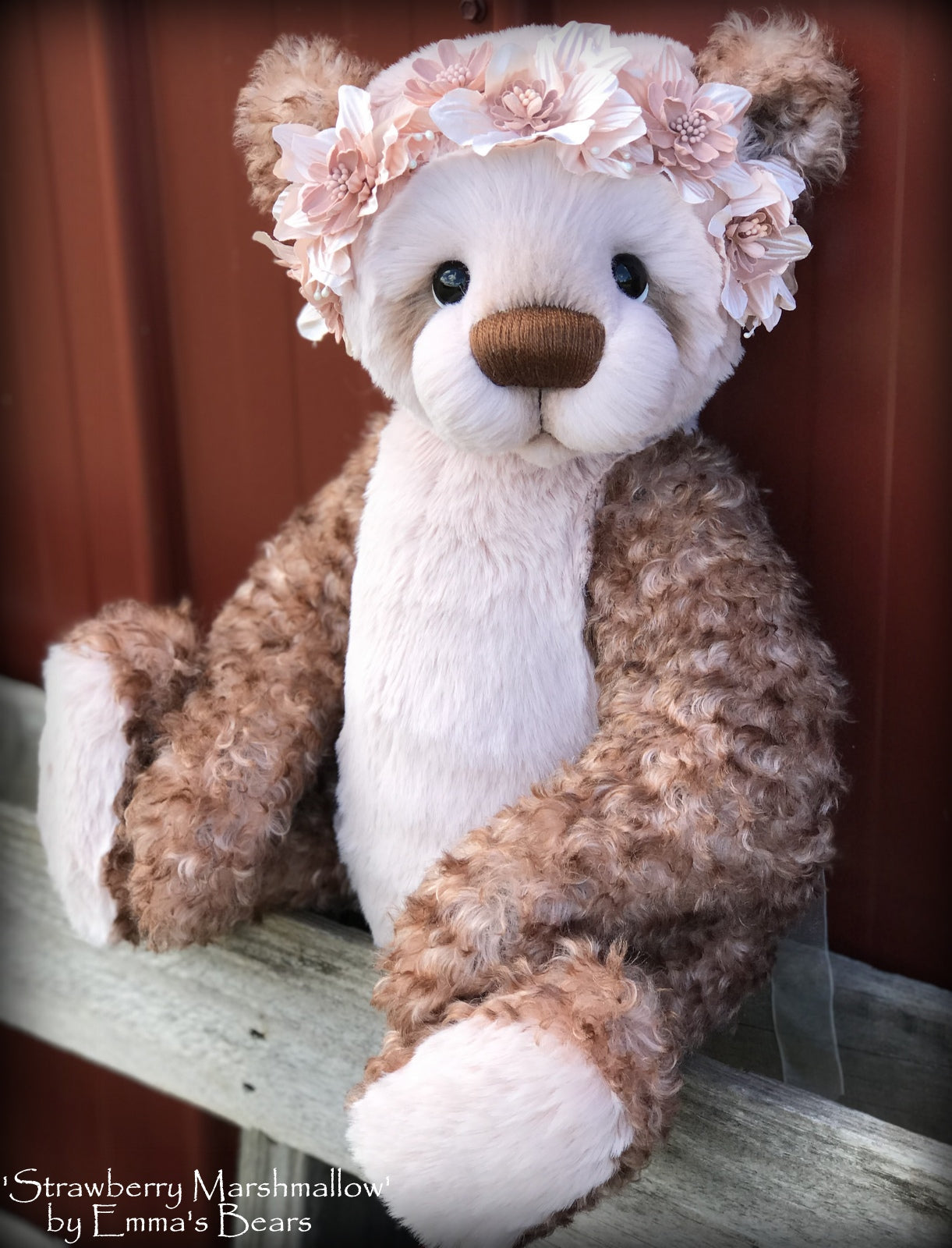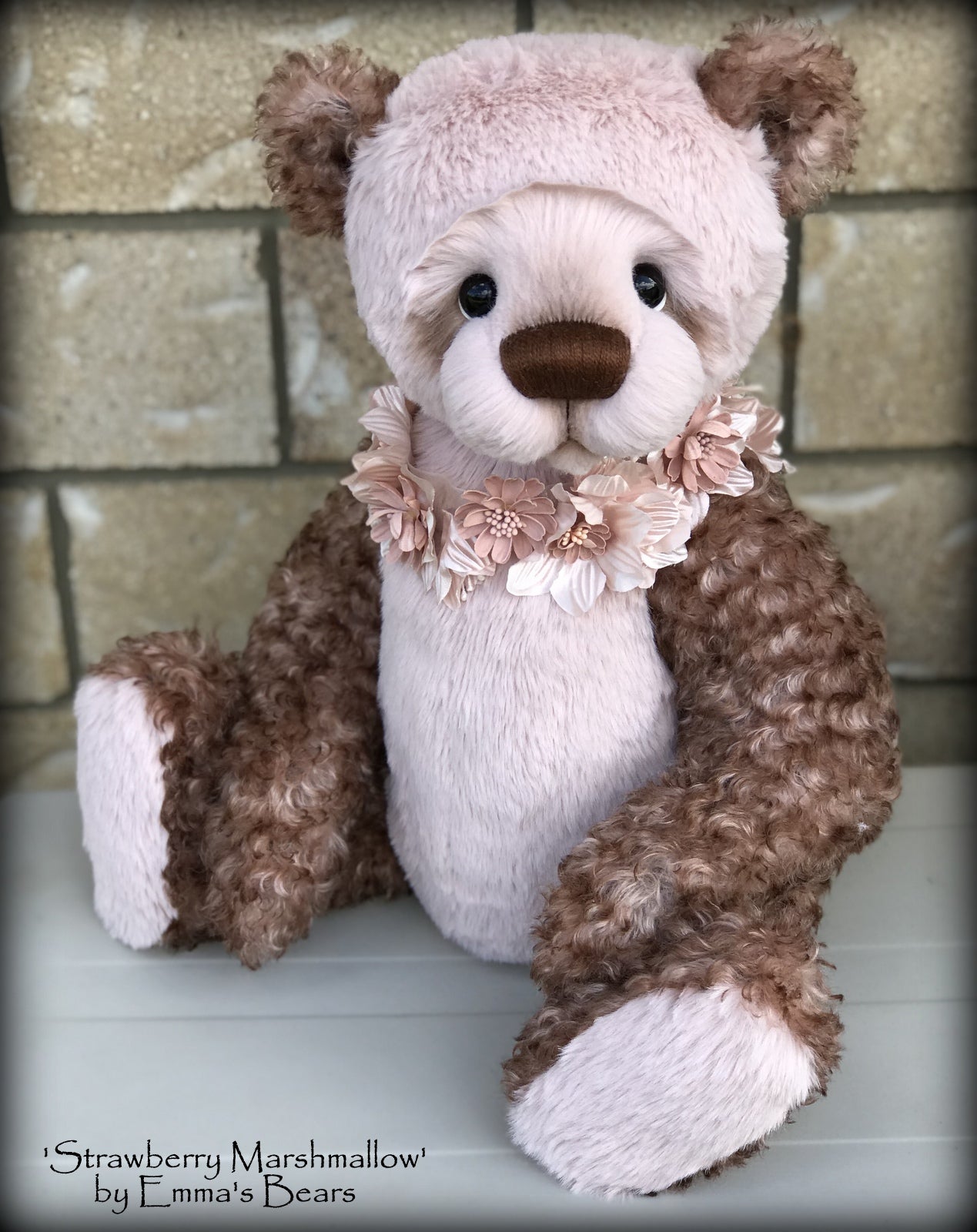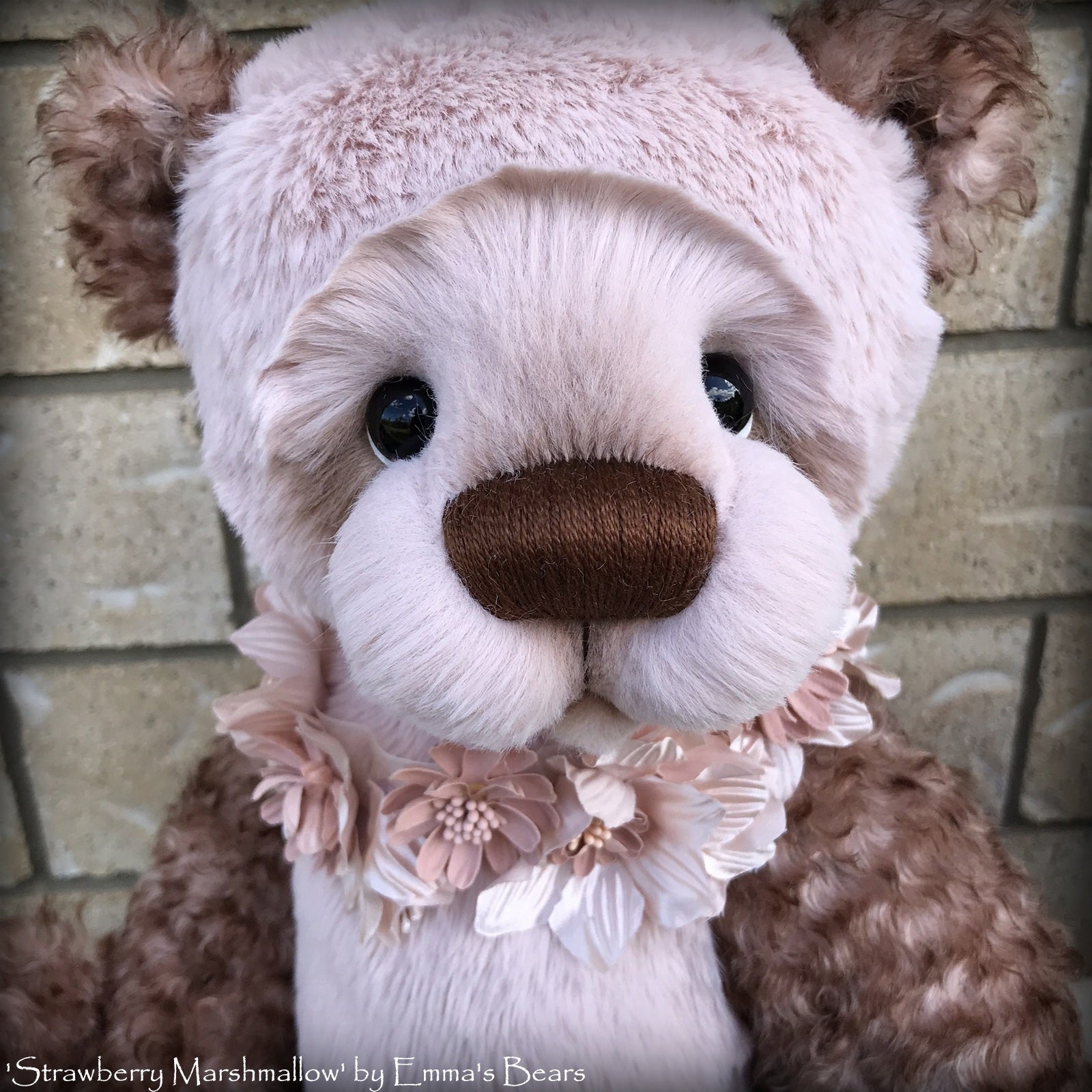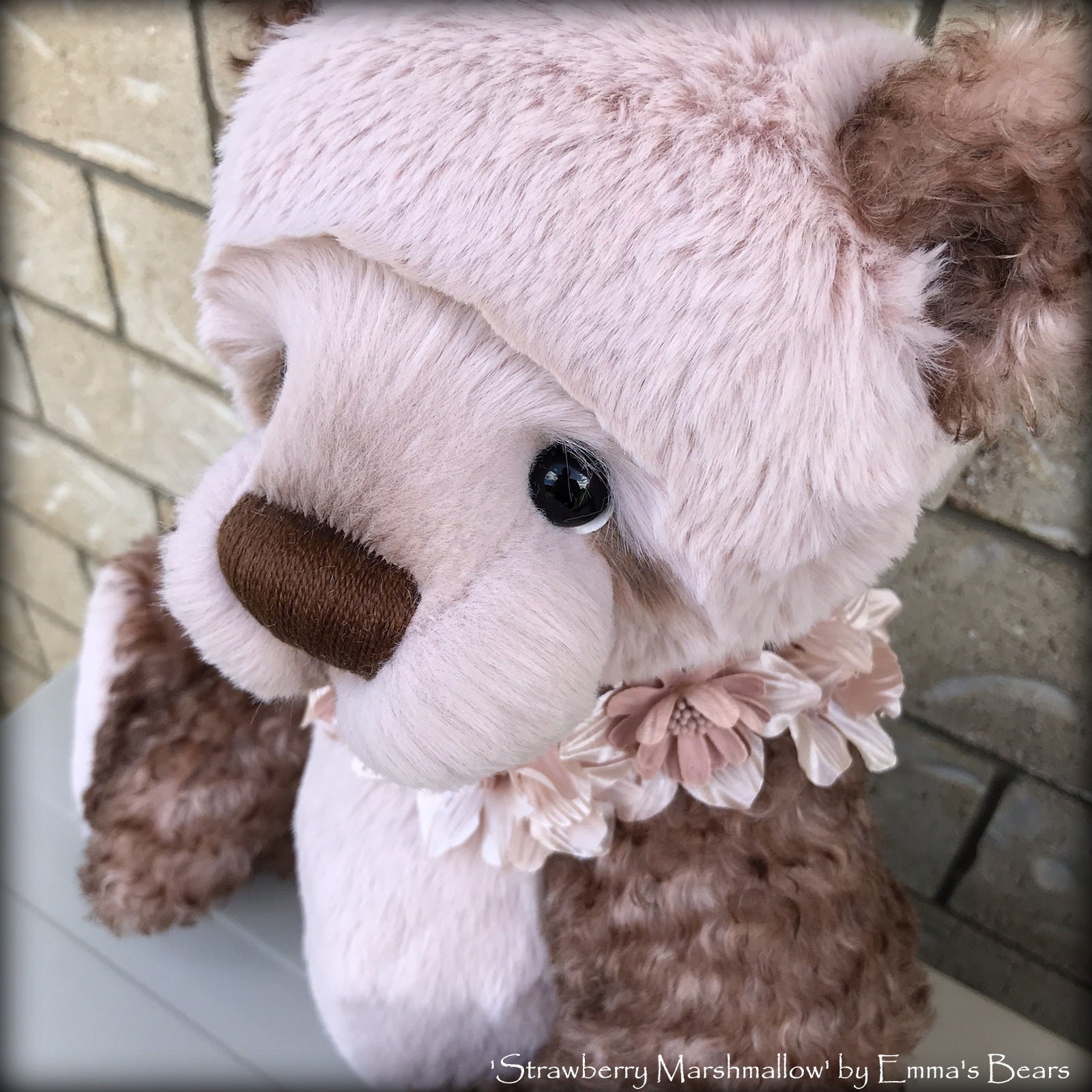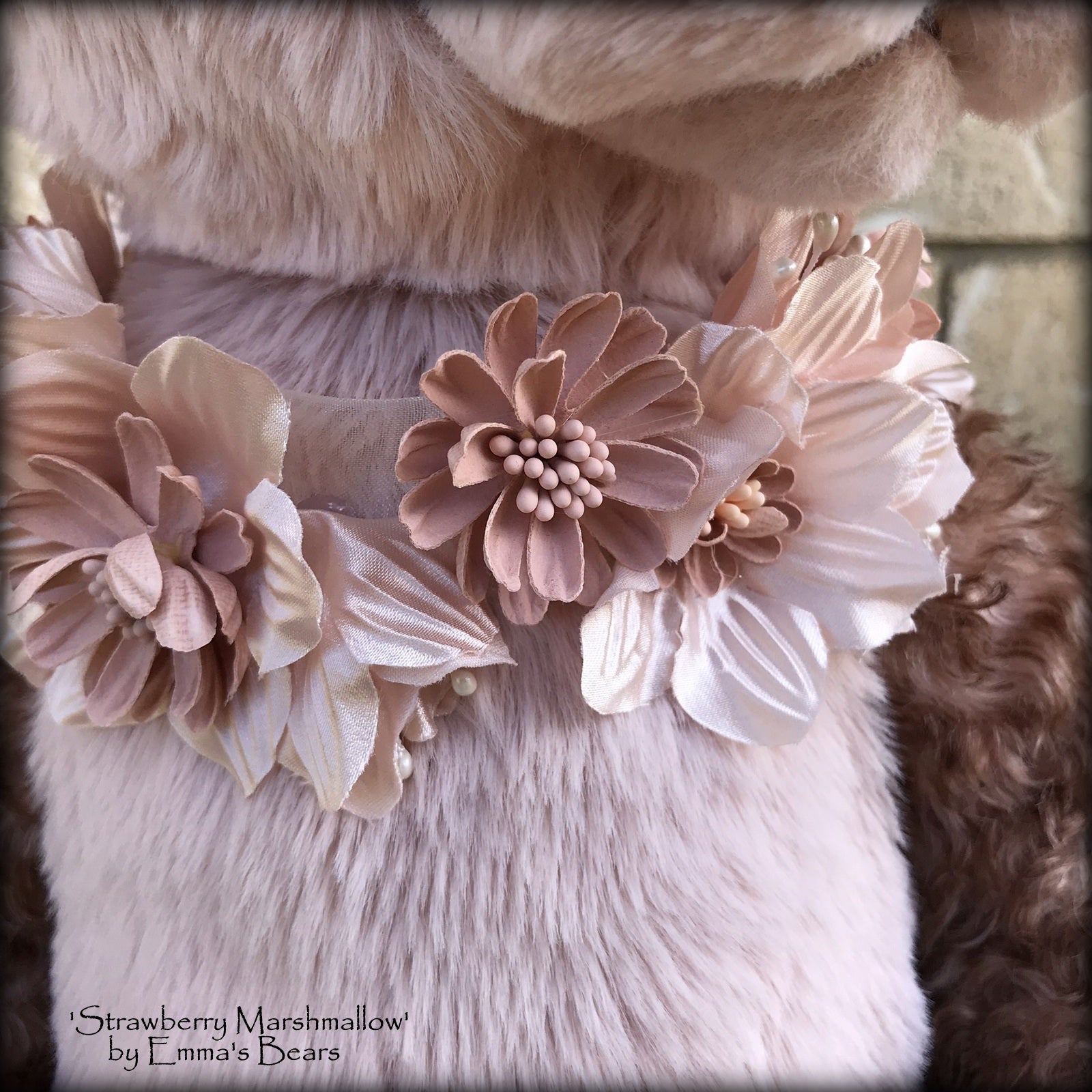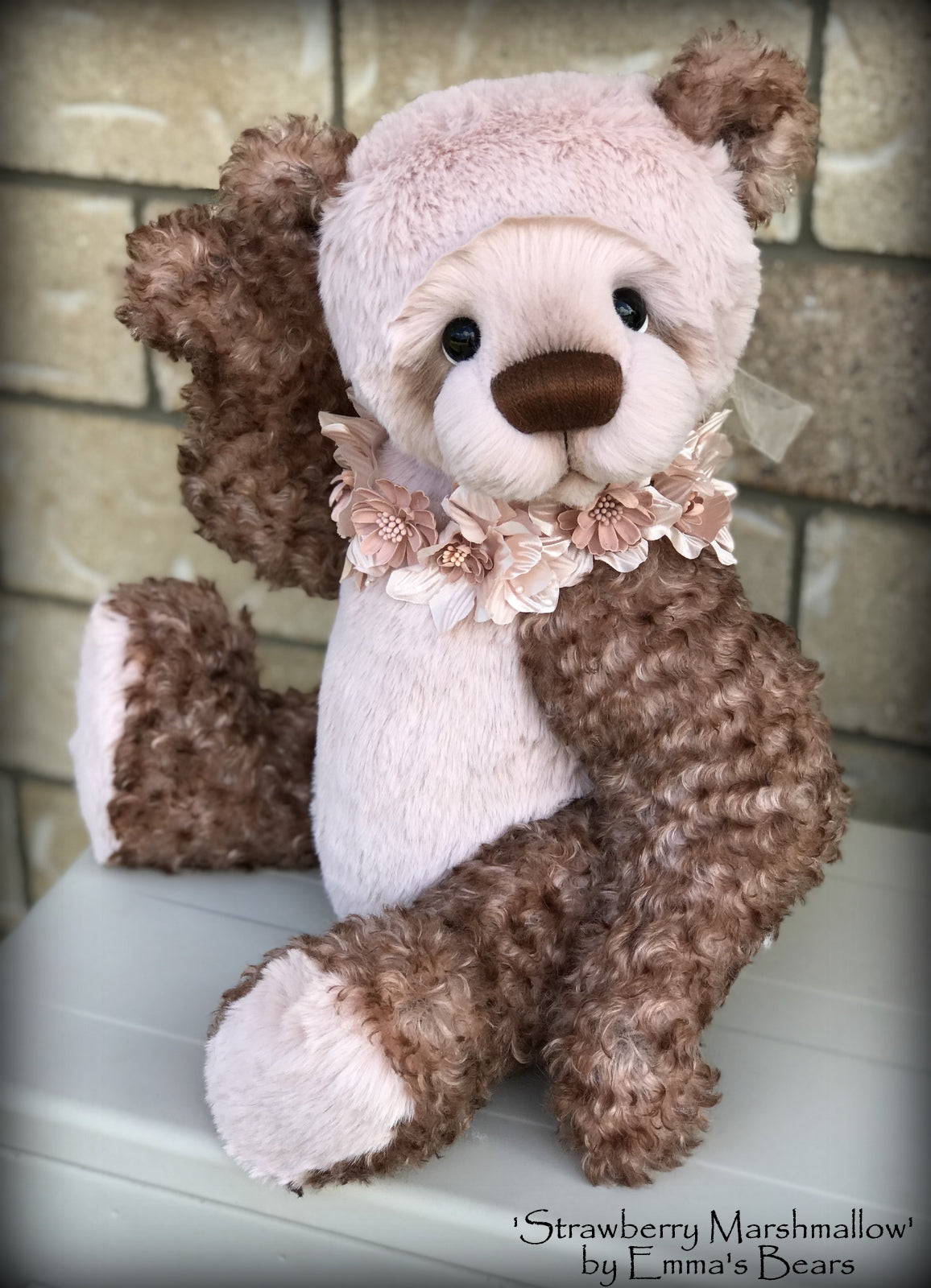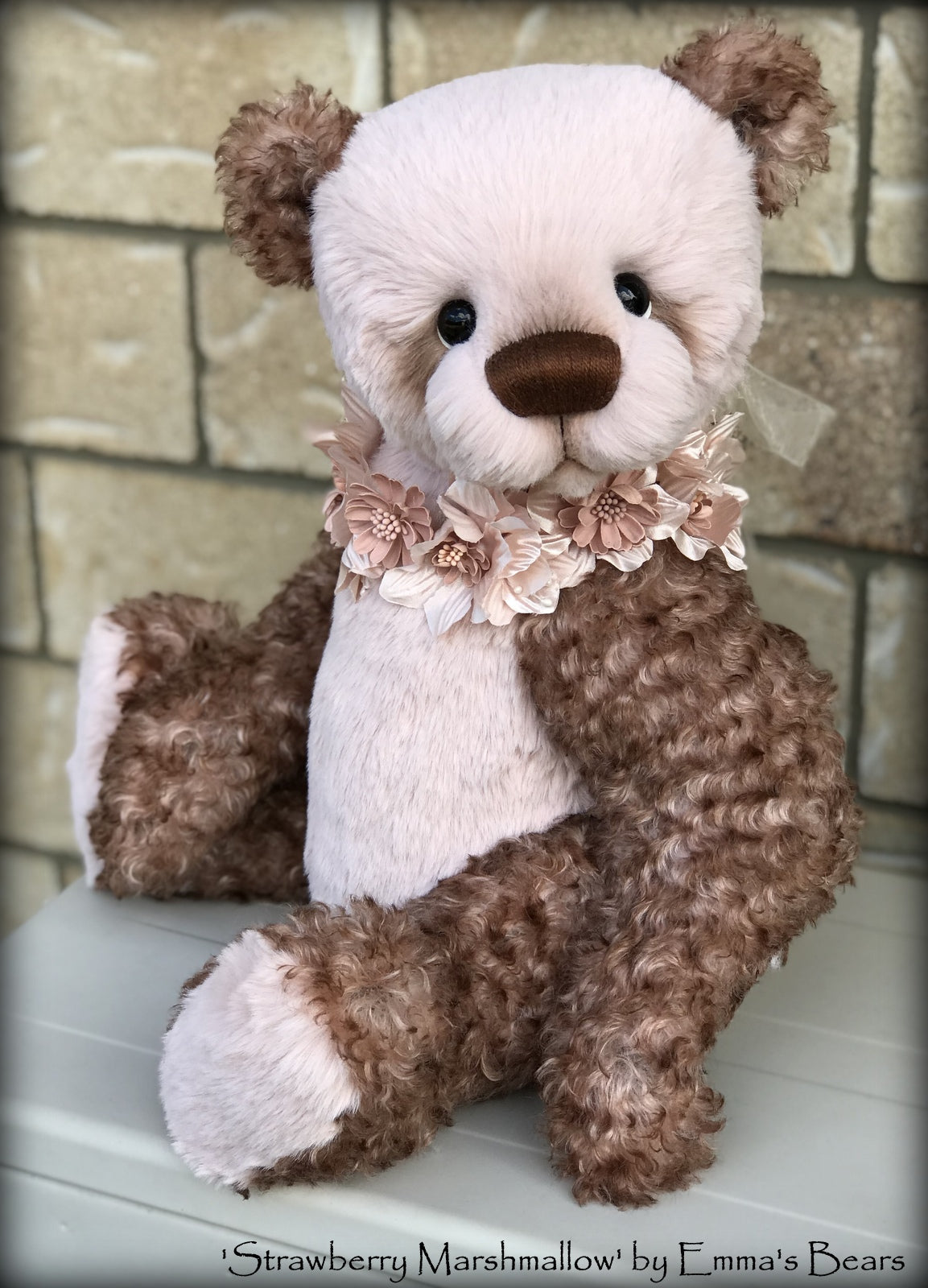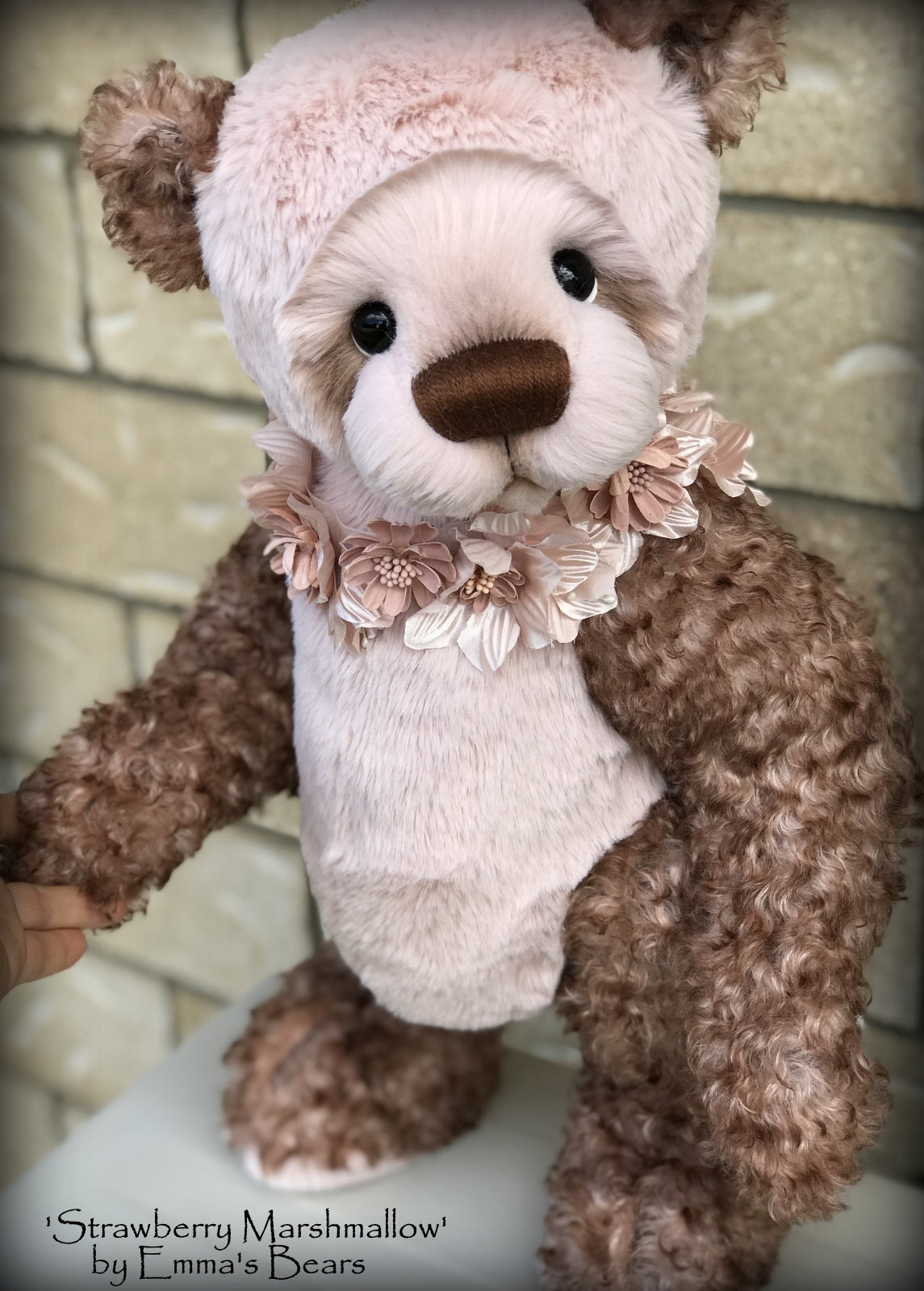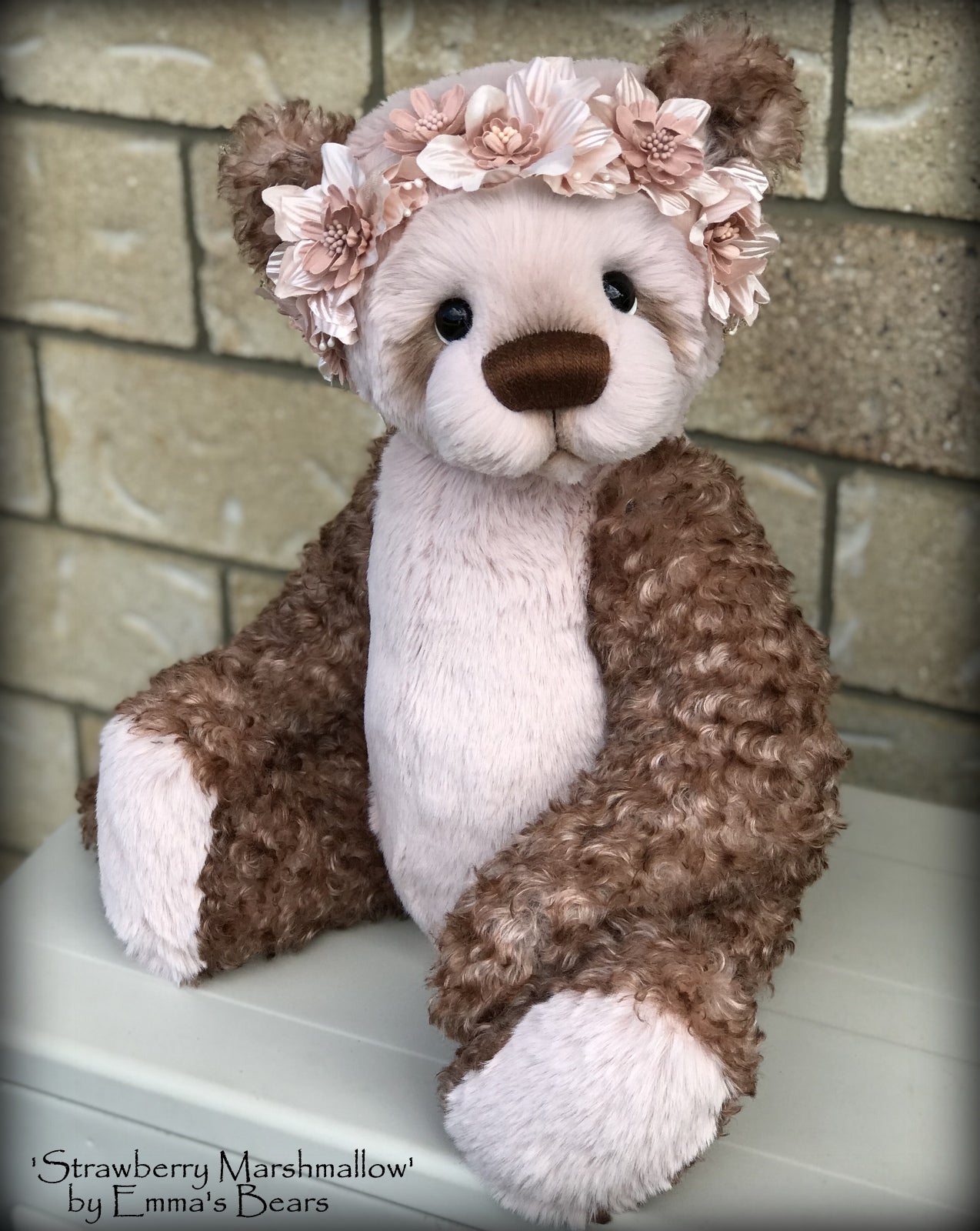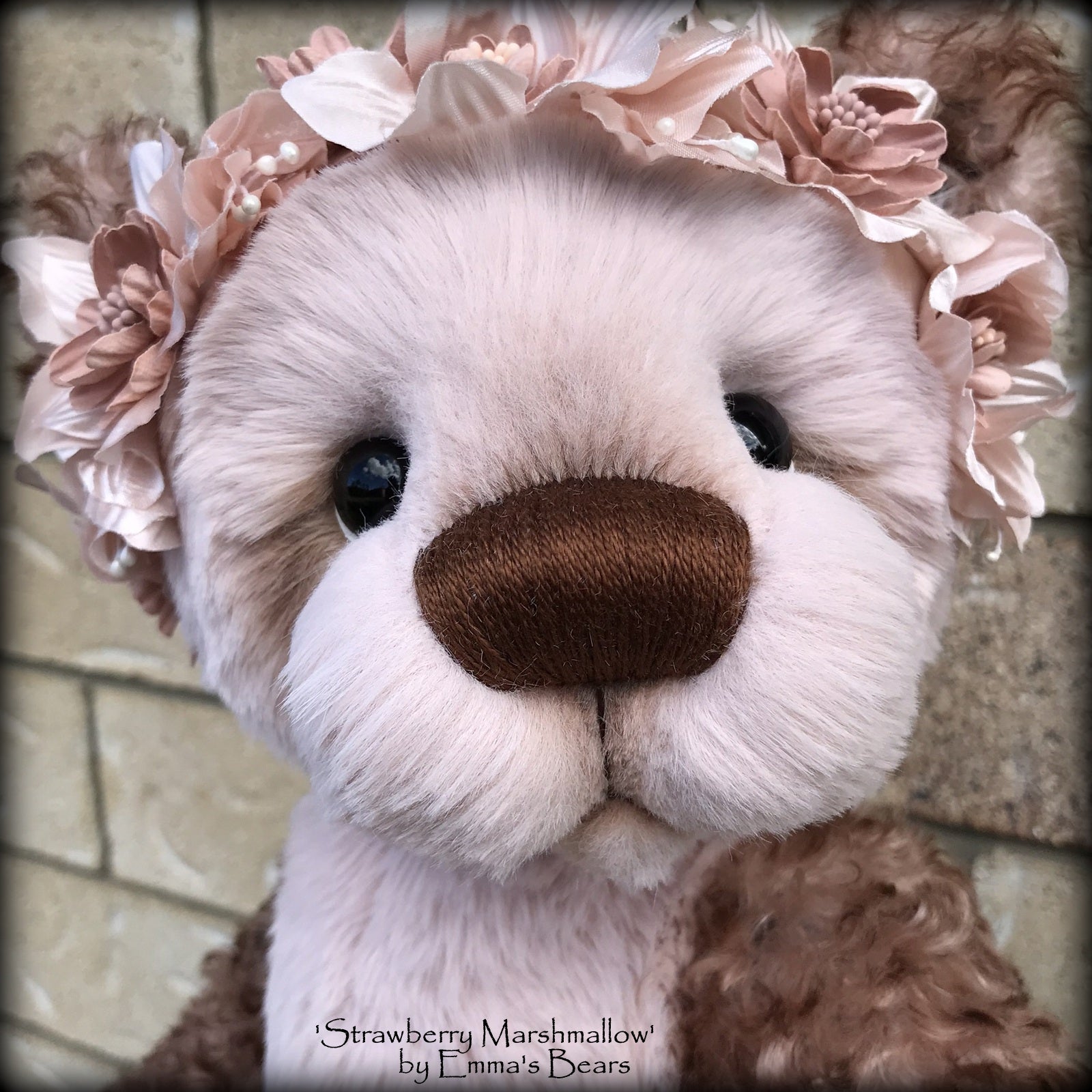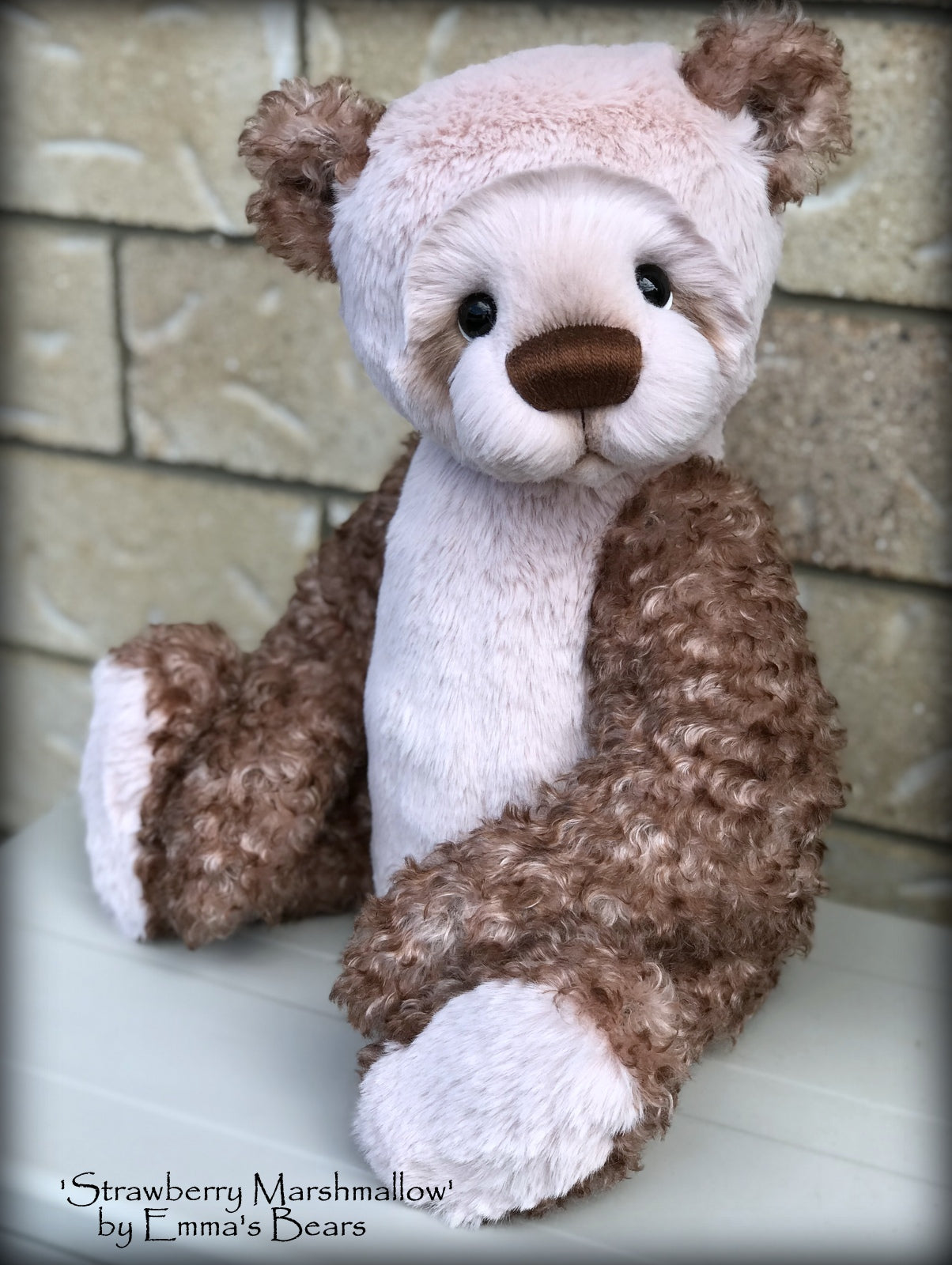 Strawberry Marshmallow - 19" Kid mohair and faux fur bear by Emma's Bears - OOAK
'Strawberry Marshmallow'
By Emma and Mark Nicholson
EMMA'S BEARS
19" (48cm)

When trying to come up for a name for this big bear I was tempted to go with 'Toasted Choc-Coated Strawberry Marshmallow Pudding', to portray just how delicious she is, but decided it would be best to stick with the shortened version of 'Strawberry Marshmallow'! The pale pink faux fur used for her head, body and paw pads is ridiculously soft, and reminds me of both the feel of a kitten's belly-fur and the colour of pink marshmallows. We've paired this faux fur with some of our soft kid-mohair with a musk-pink pile and chocolate tip to complete her almost-edible look. Her belly filling has also been lightly scented with some marshmallow eau de parfum for a subtle sweet scent as well (this will fade with time). 
To create her shape we have used our 'Alivea' design, which results in a more traditional, stocky bear. She stands in at 19" tall and has a good chunky feel to her hug. She looks out through black glass eyes and is fully T-pin jointed. Her nose is hand embroidered in matching chocolate DMC perle cotton and she features some light silk-dye shading. 
We've kept her foot pads completely furry as a tactile experience, and accessorised her with a stunning floral-adorned organza ribbon that can be strung around her neck or worn as a flower-crown. It will come in it's own protective box when Strawberry travels to meet you, and you can decide how you'd like her to wear it. You can also change up her look by gently stroking the fur on her head to push it forward and give her a cute little 'fringe'. (You could use a comb, but you won't get the comb lines if you just use your hands!). 
Strawberry Marshmallow is a one of a kind artist bear as made by Emma's Bears. We will be offering kits for this bear if you'd like to have a go at making one like him yourself - but she will be the only one ever made by us here at Emma's Bears.

~*~ Please Note that these bears are designed to be Adult Collectables and not intended for infants and young children due to small parts and potential for damage