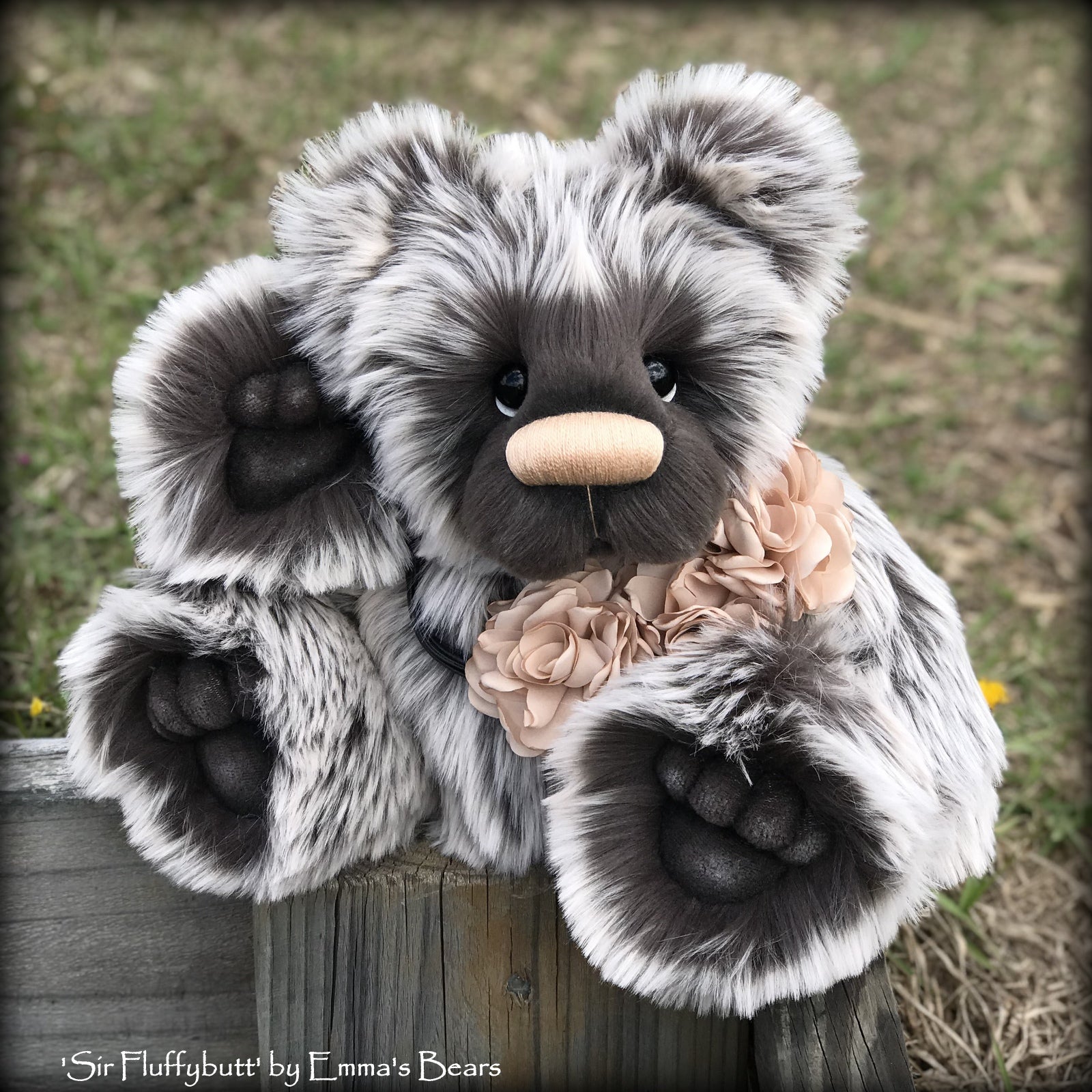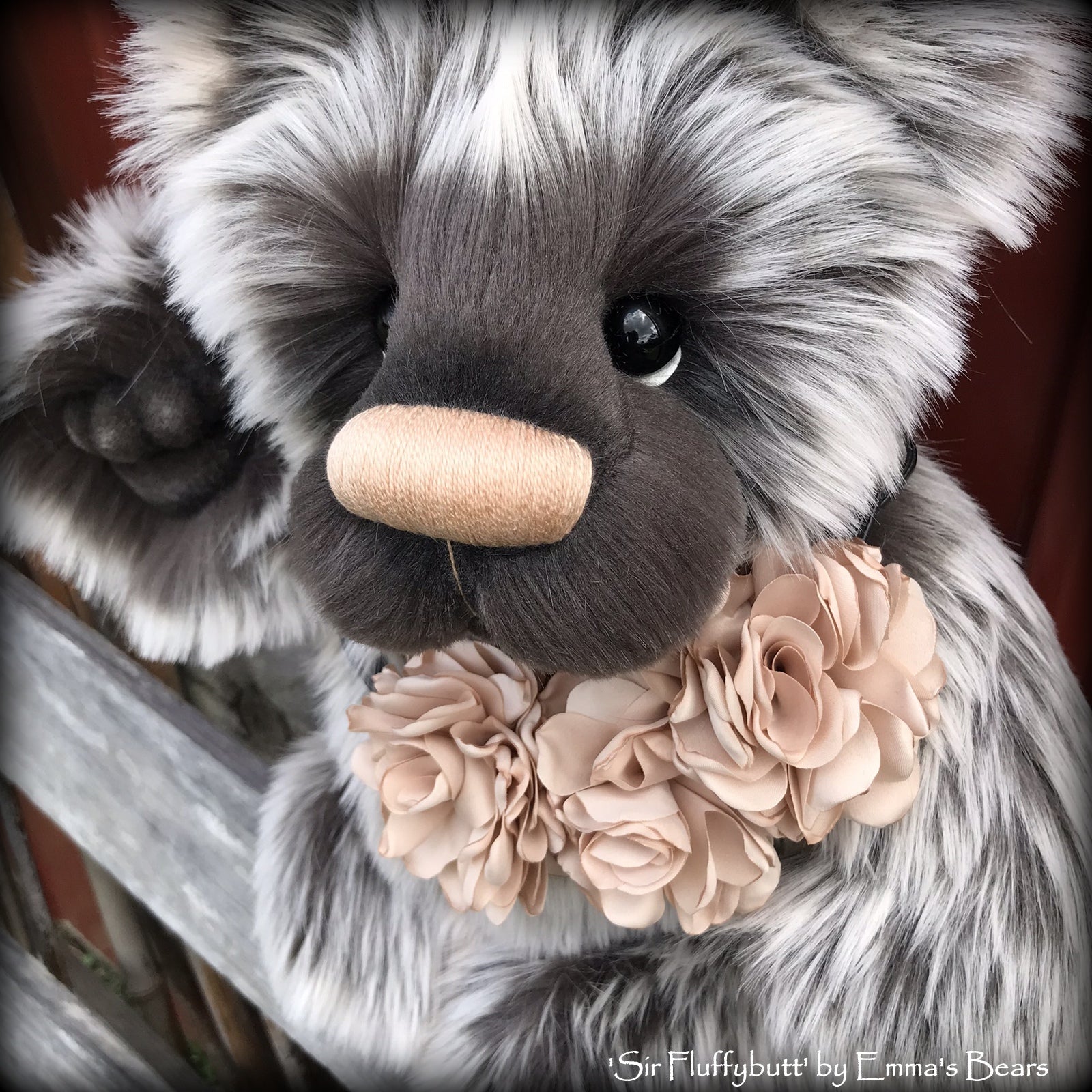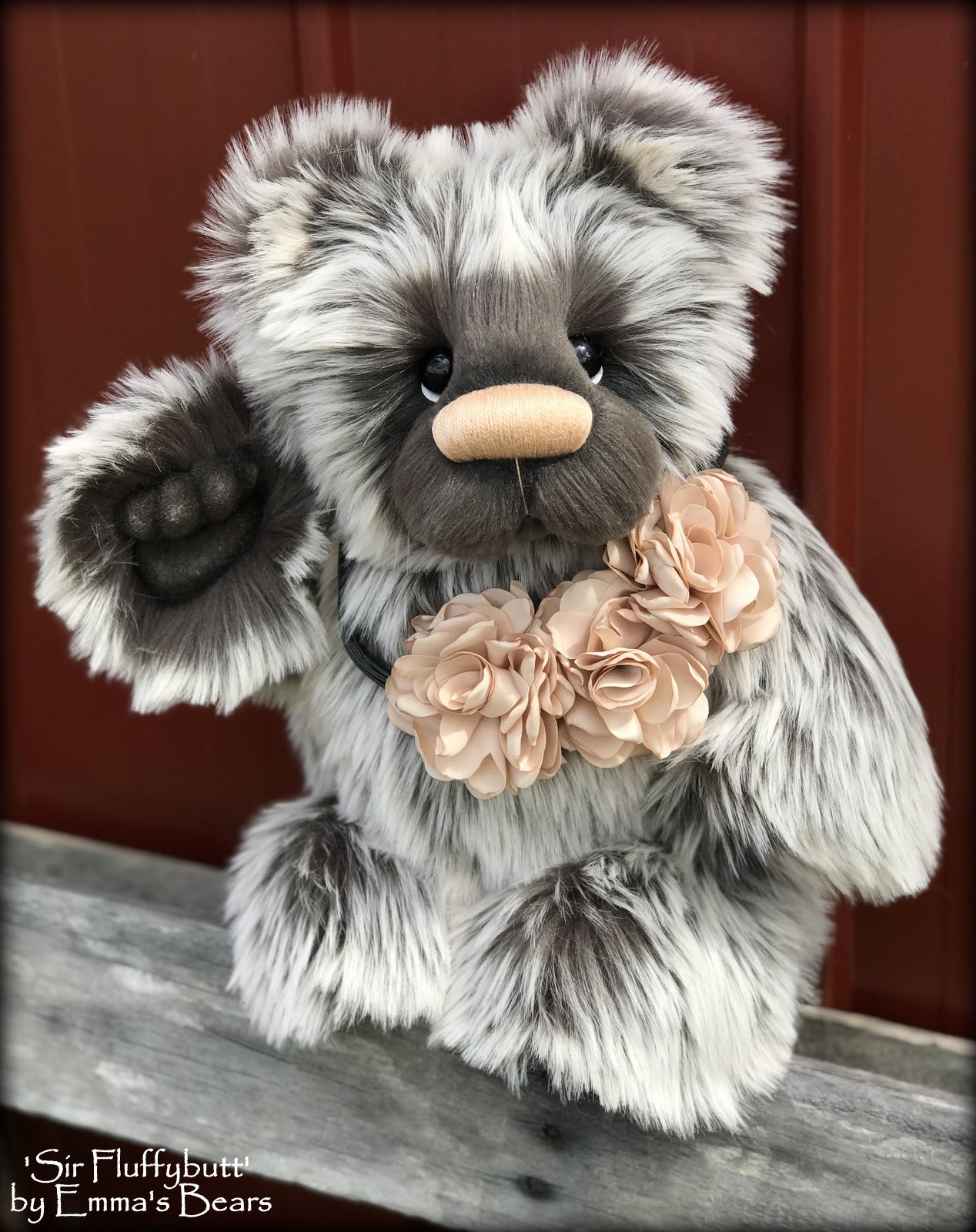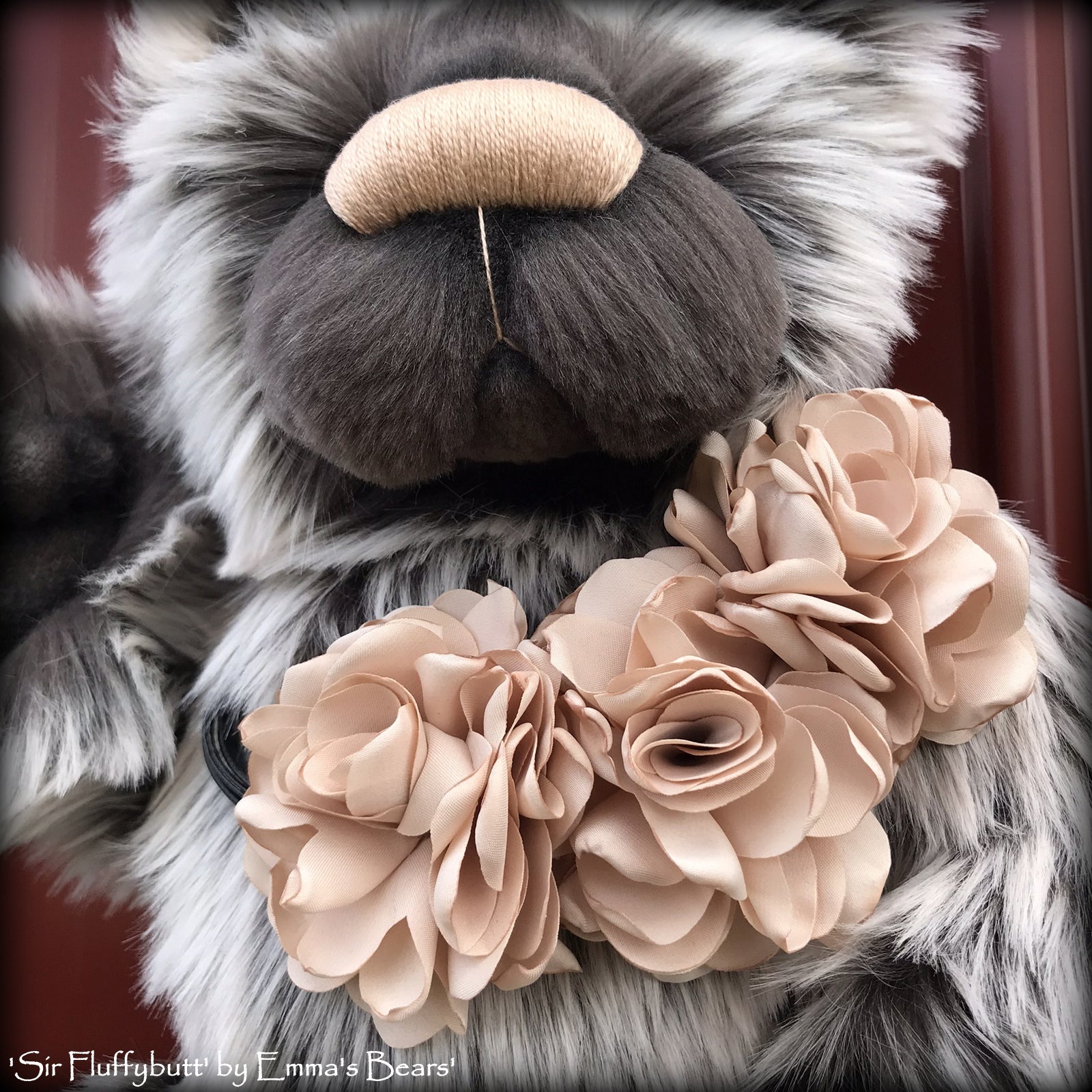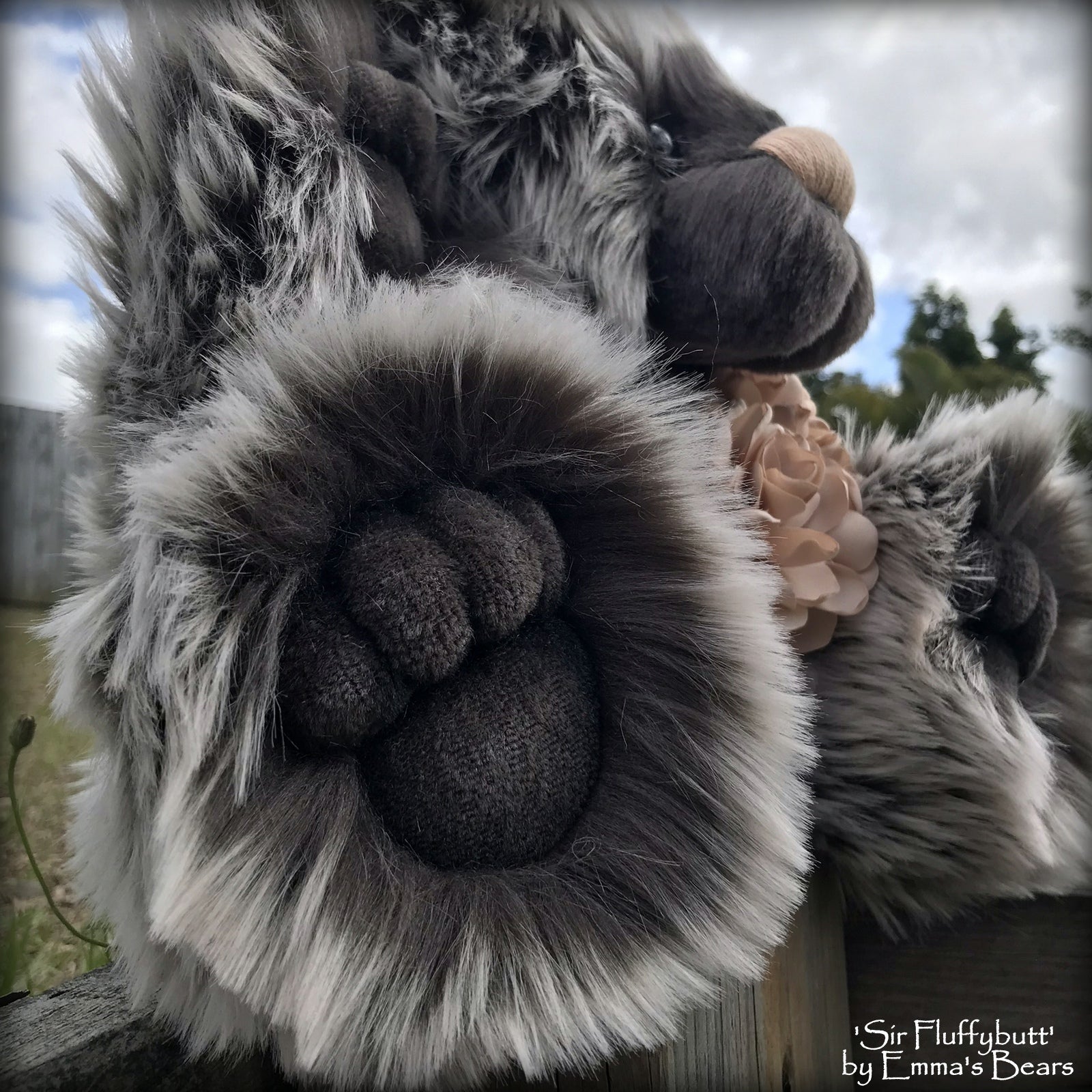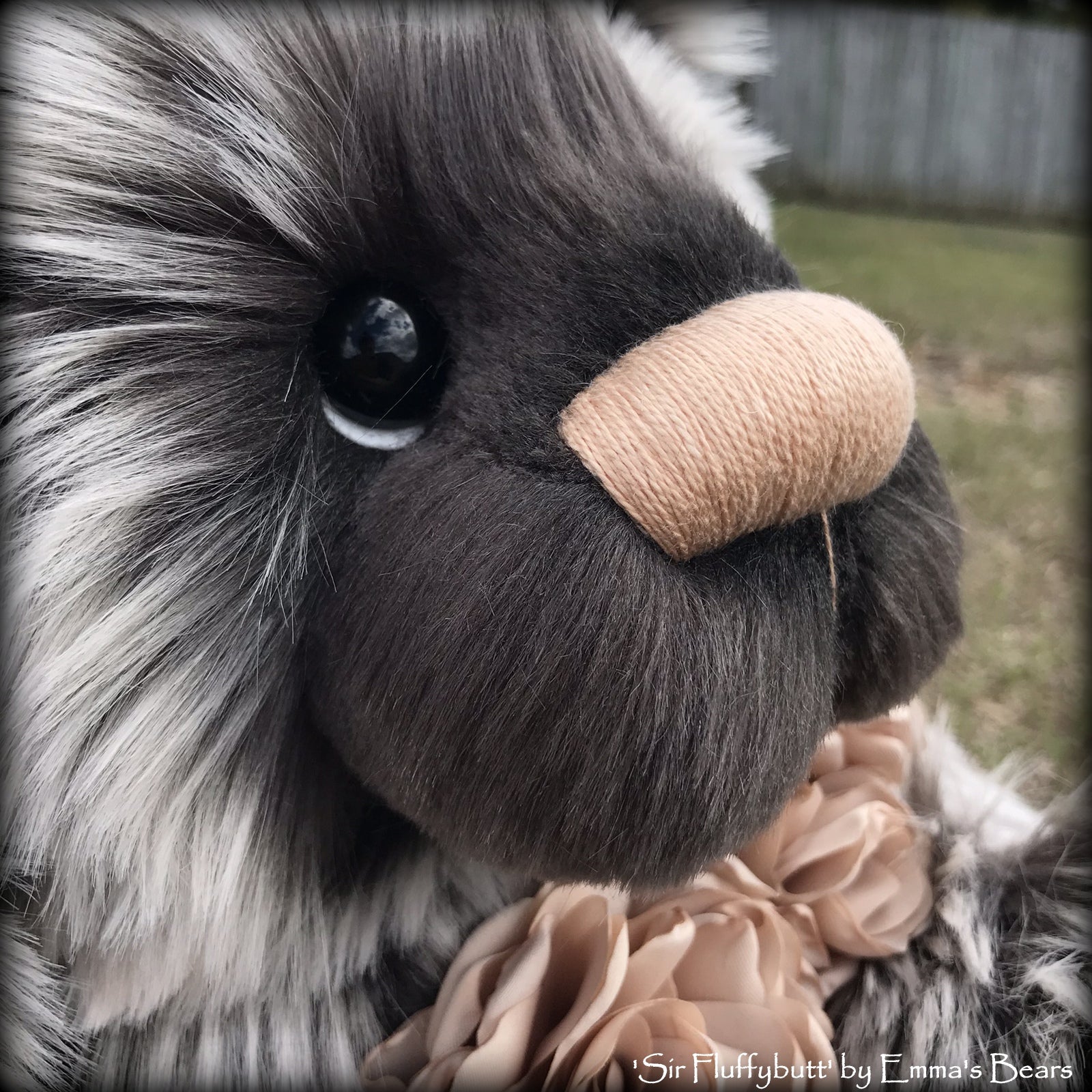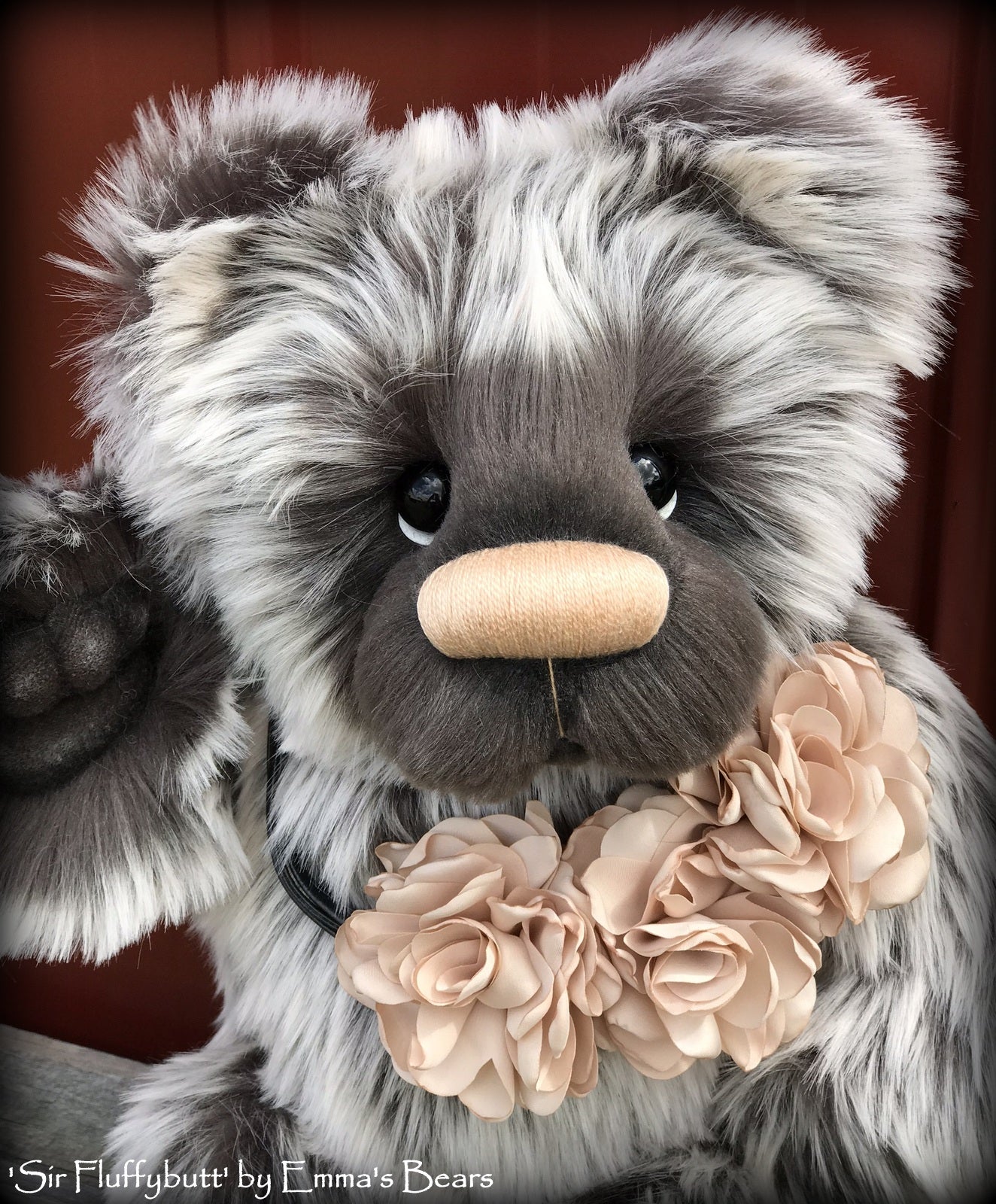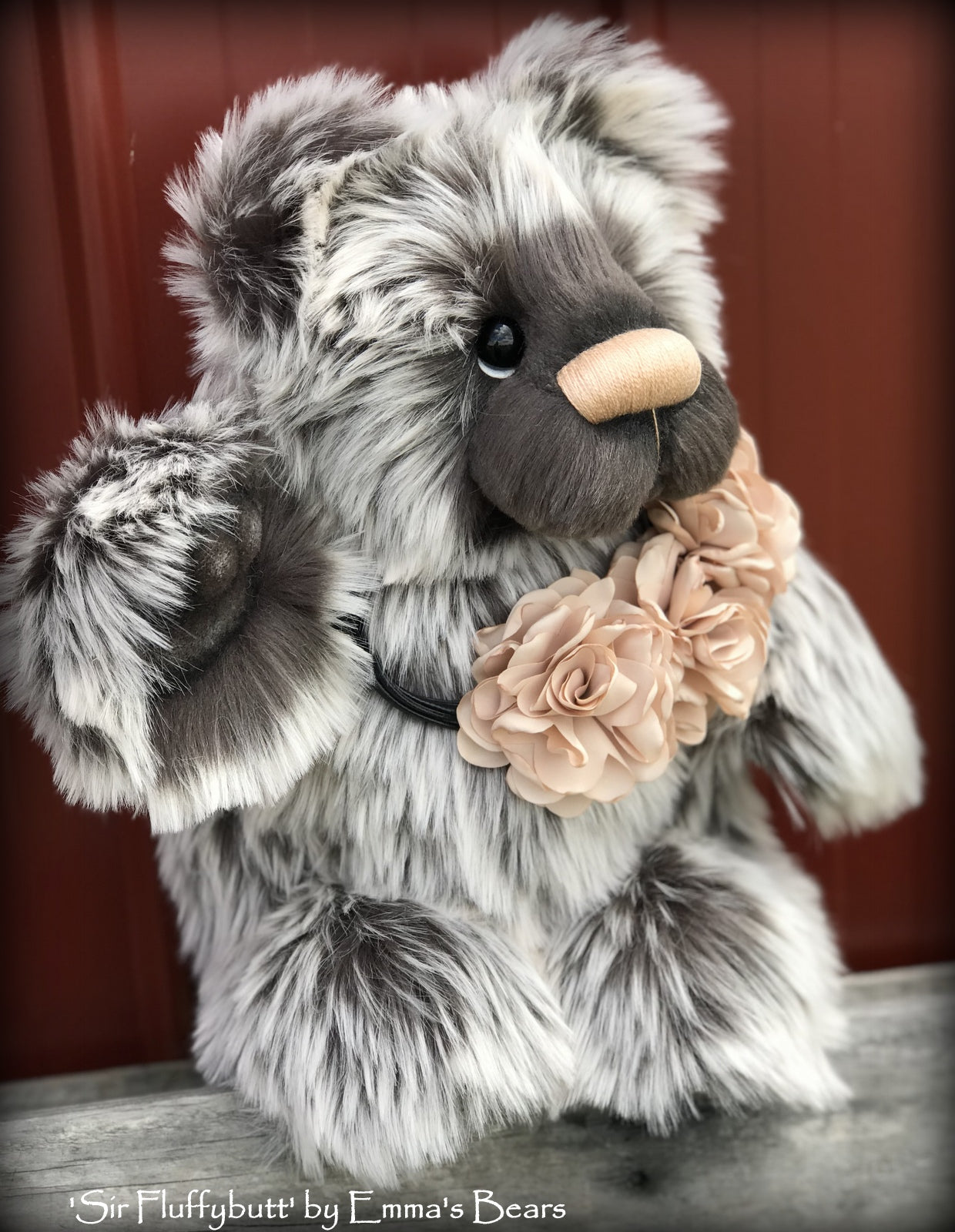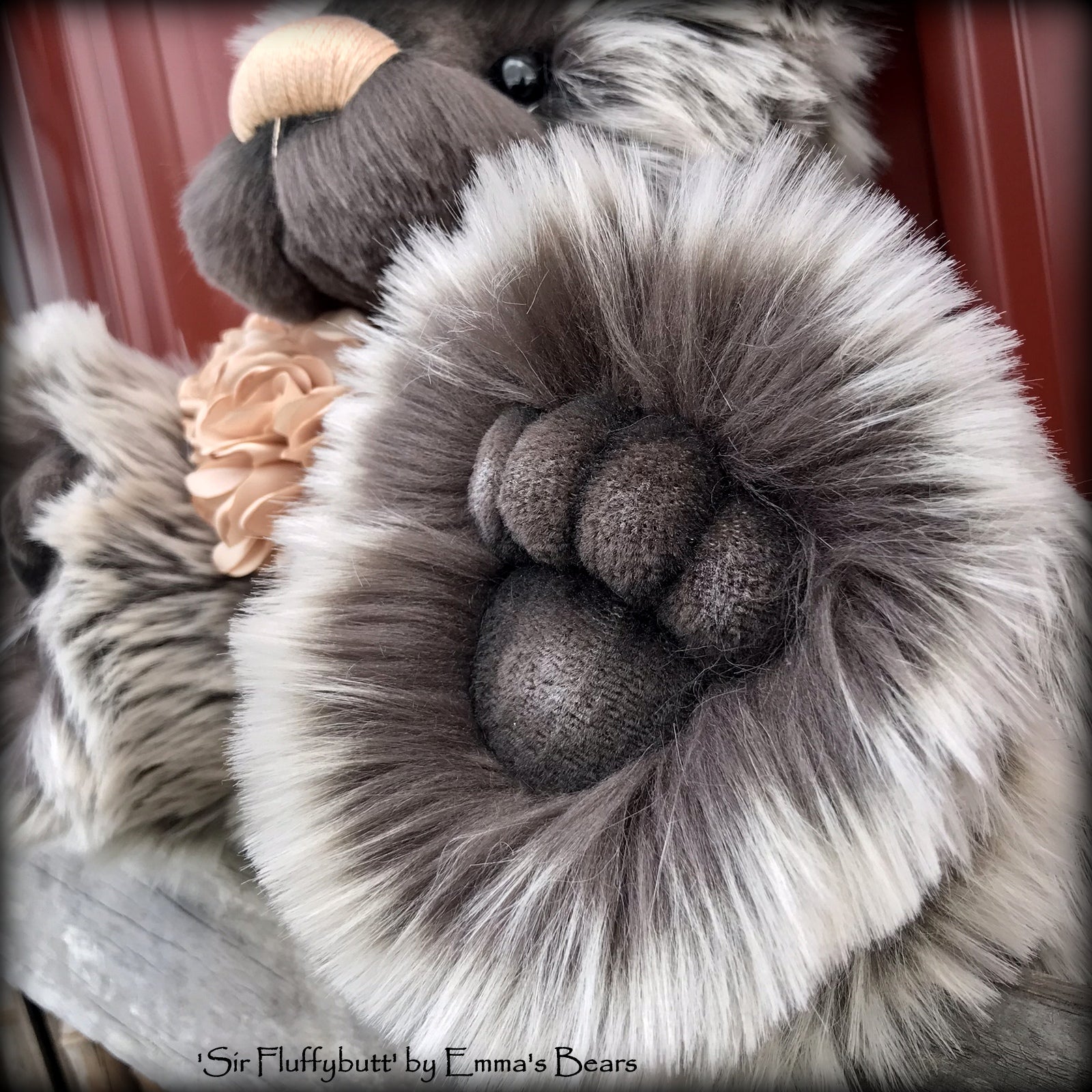 Sir Fluffybutt - 16" faux fur Artist Bear by Emma's Bears - OOAK
Sir Fluffybutt
By Emma and Mark Nicholson

16" (40cm)


This handsome big boy is Sir Fluffybutt. He has been made using our nearly sold out 'Blizzard' faux fur, which has an unbelievably soft feel. He is a very chubby little fellow with thick, stumpy arms and legs, a rounded belly and a very broad face. 
Sir Fluffybutt is fully T-pin jointed and quite well stuffed with a combination of steel shot and polyfill, which gives him a nice chunky weight to match his chunky body. He looks out through big black glass eyes and has a hand-embroidered peach cotton nose to match his fully removable peach floral collar. The peach tones work so beautifully with the greys in his fur. 
His hands and feed have been trimmed back to reveal the darker backing colour, and have our 3D sculpted pad detailing, shaded and highlighted to bring out the details. Sir Fluffybutt is a one of a kind, very cuddly artist bear. 
~*~ Please Note that these bears are designed to be Adult Collectables and not intended for infants and young children due to small parts and potential for damage