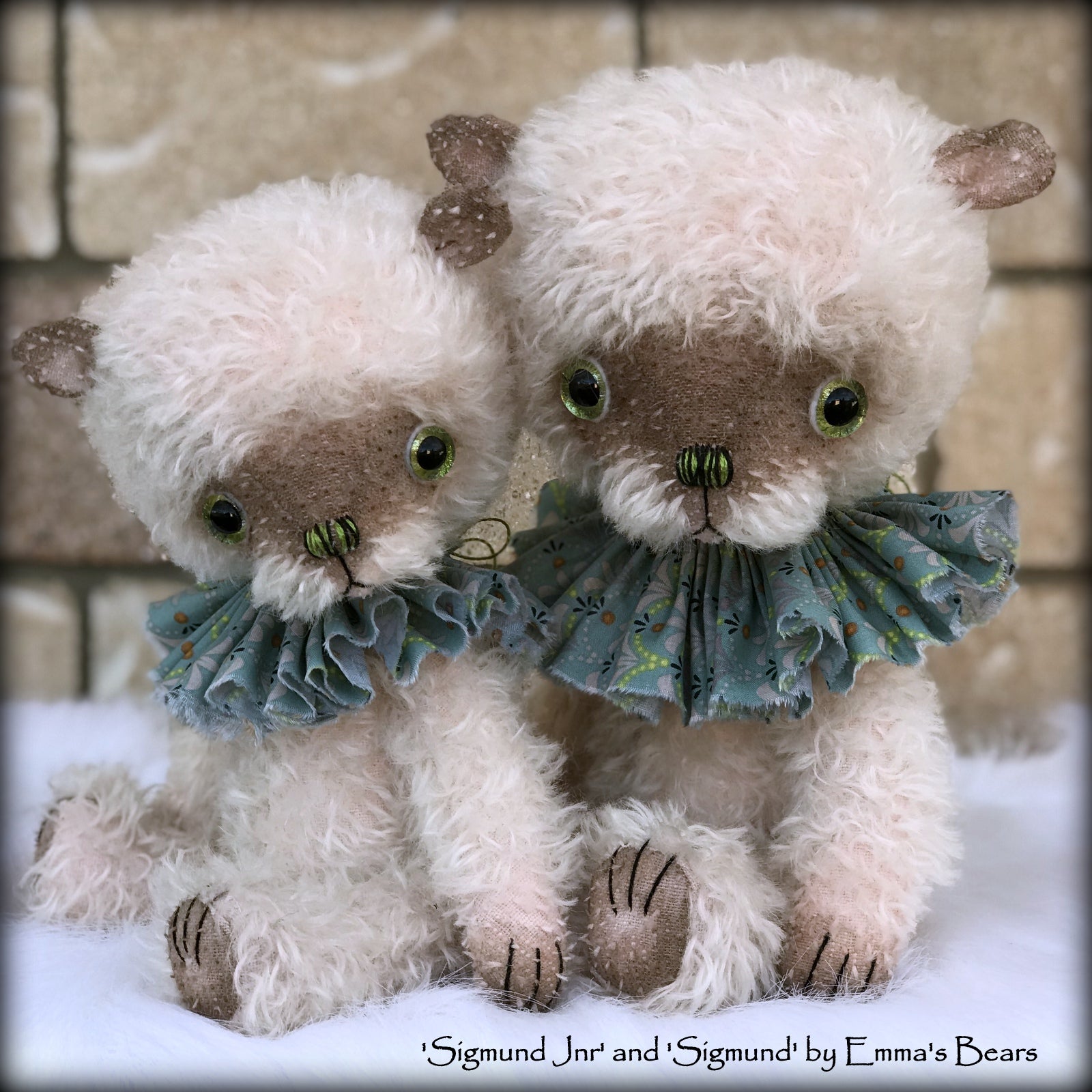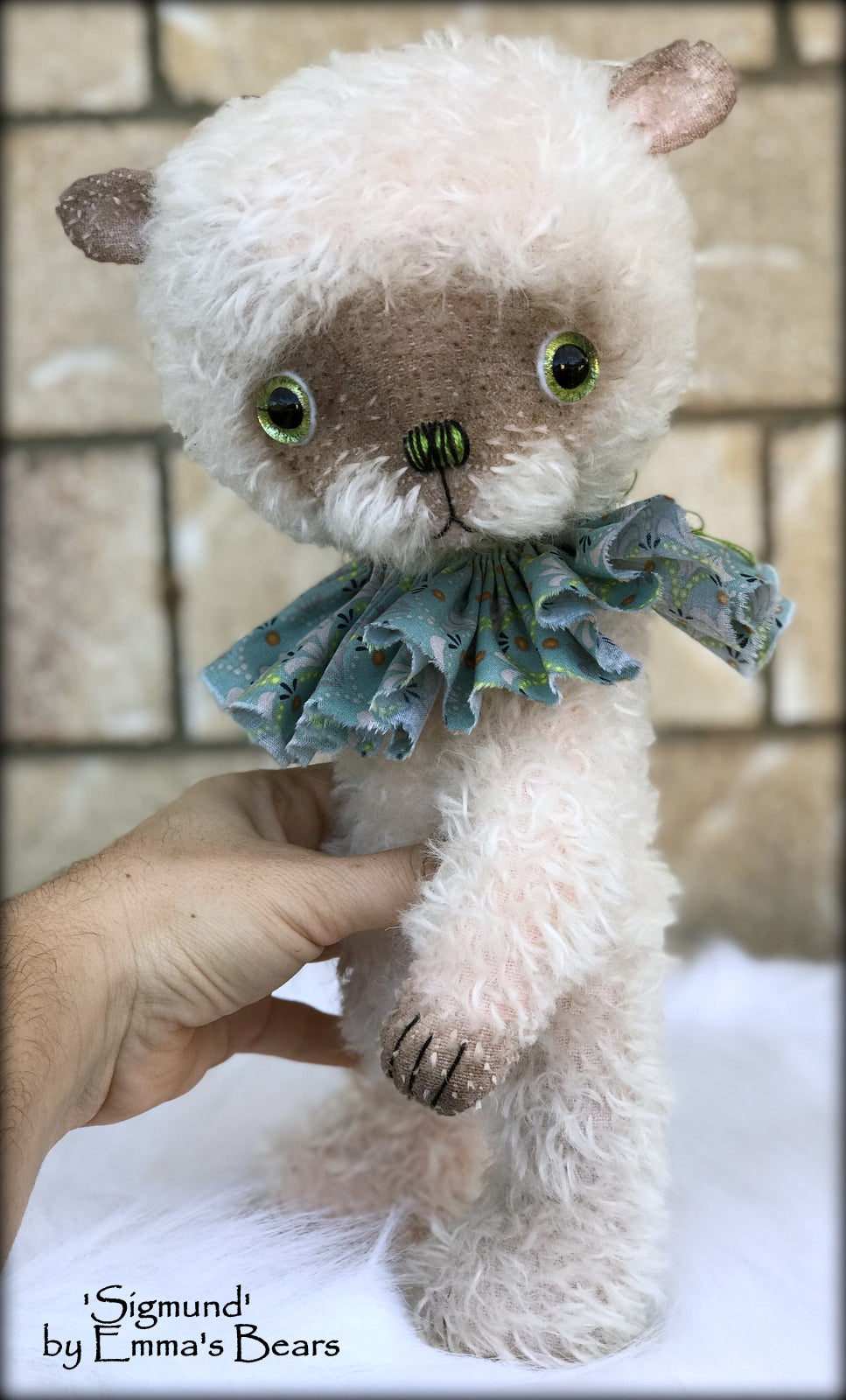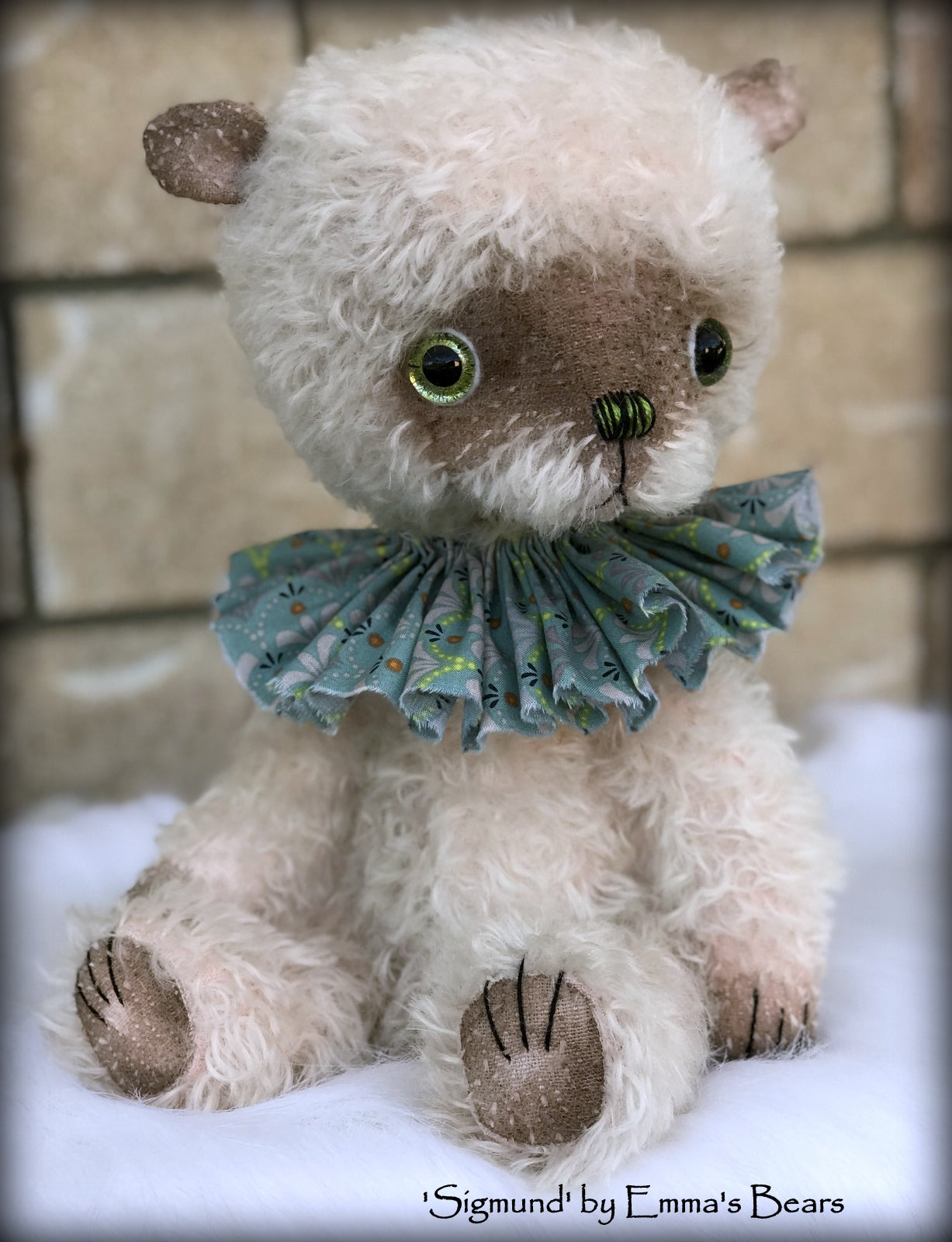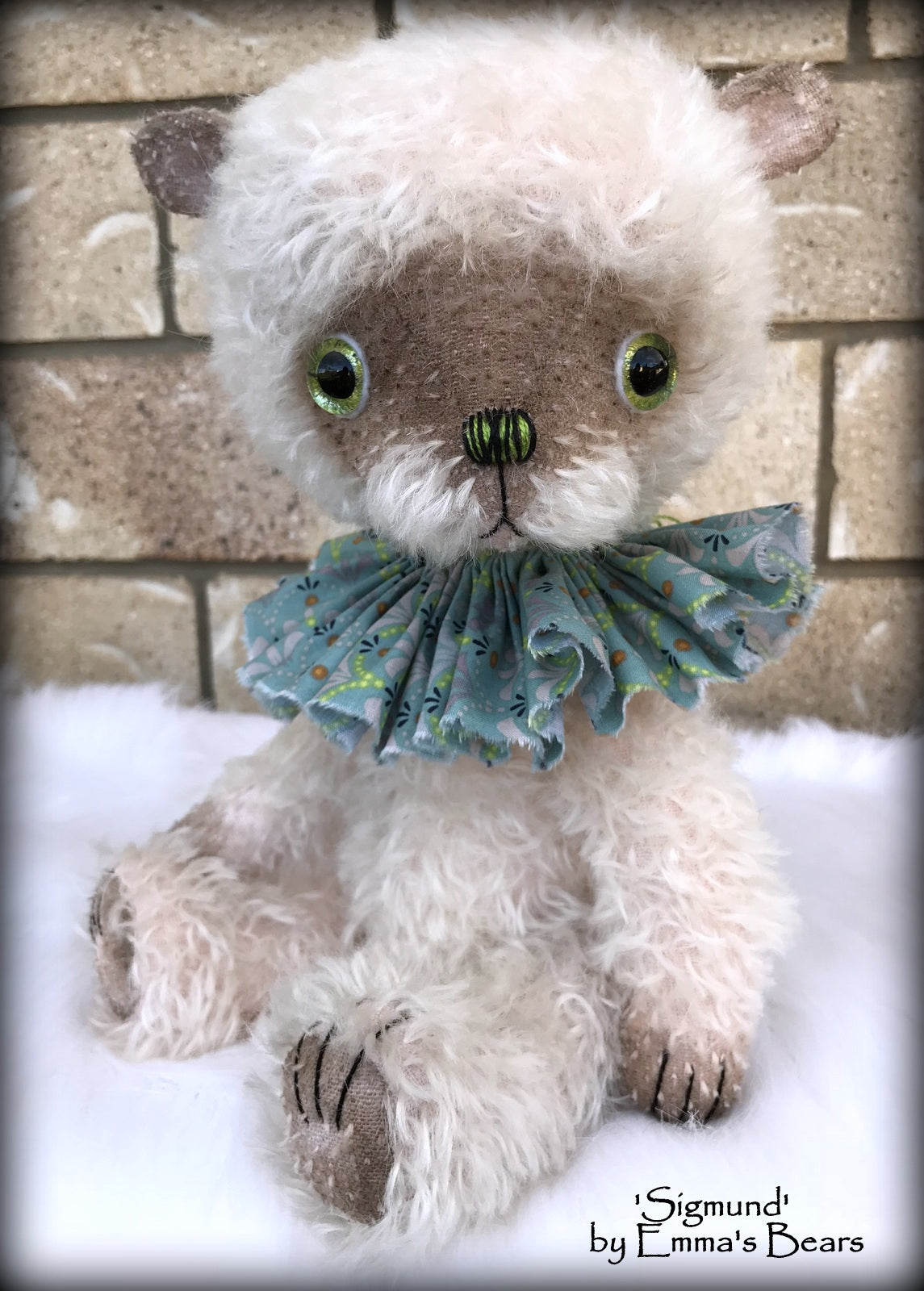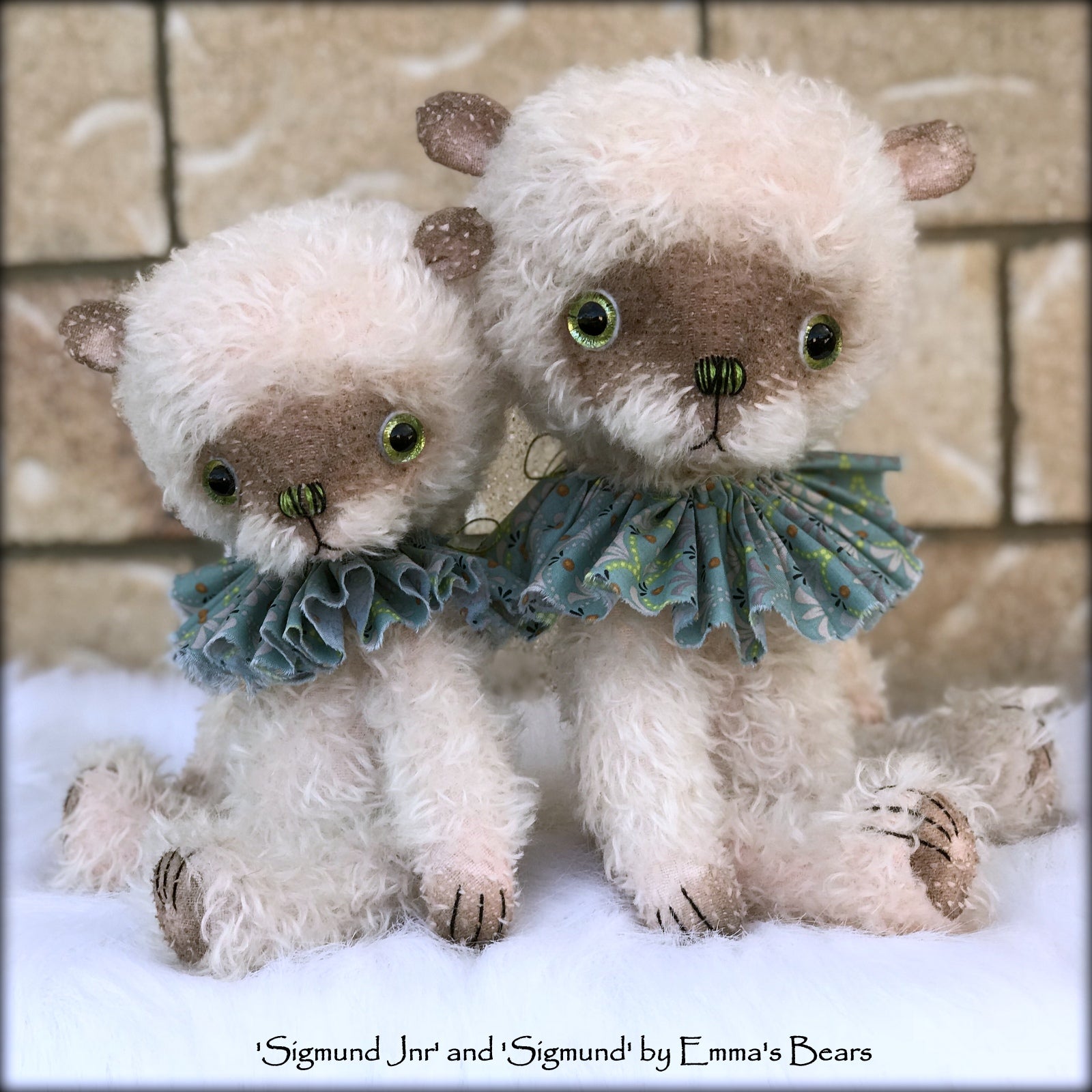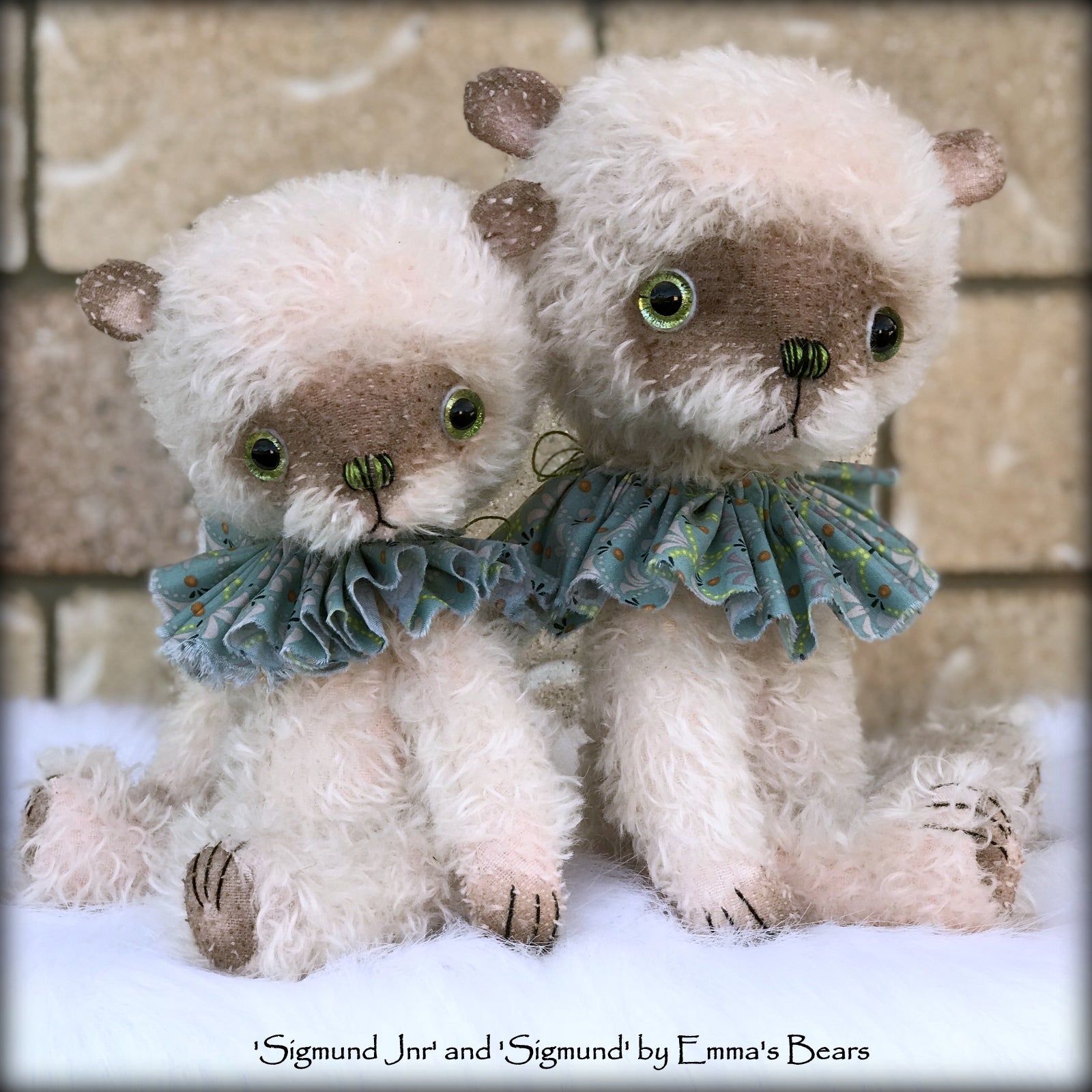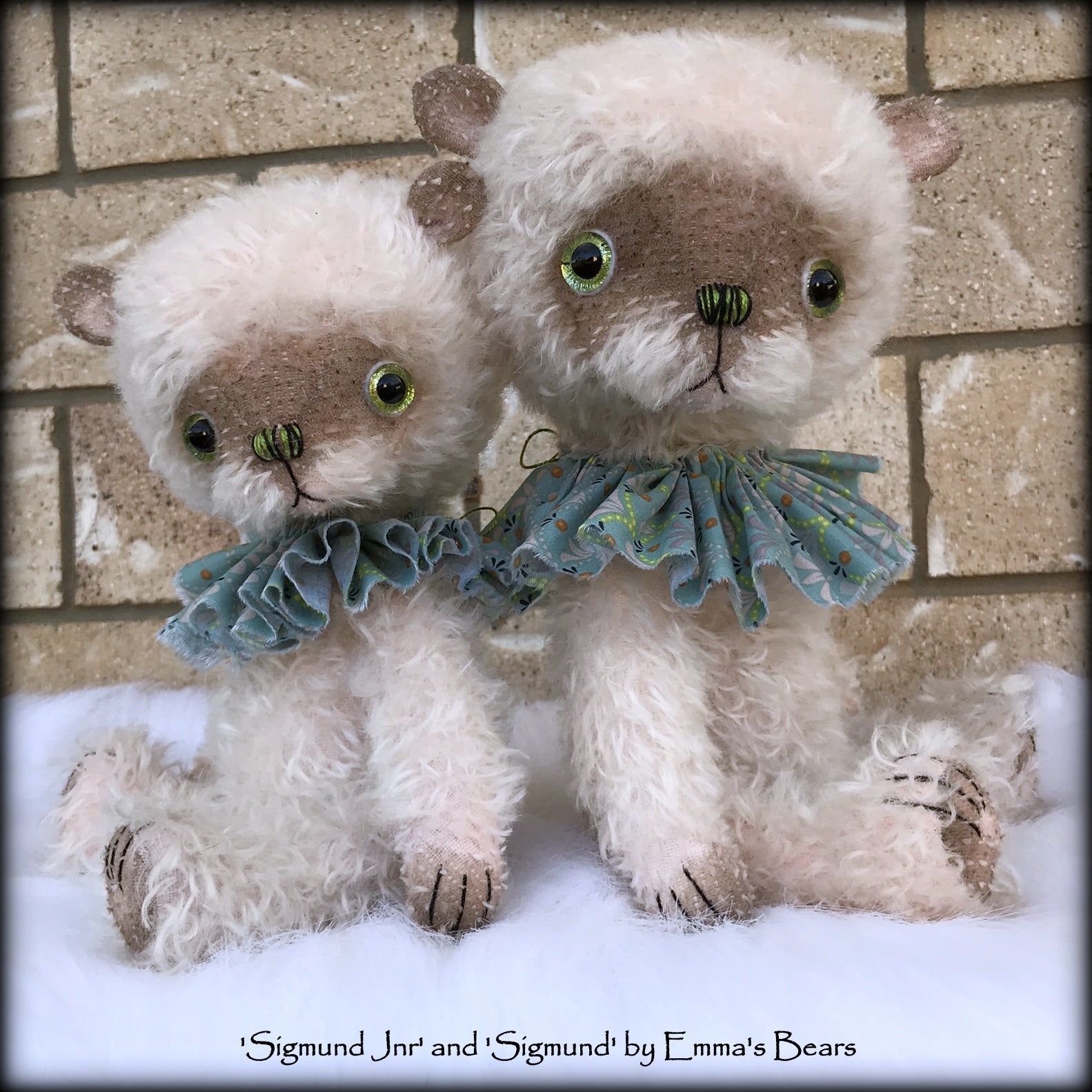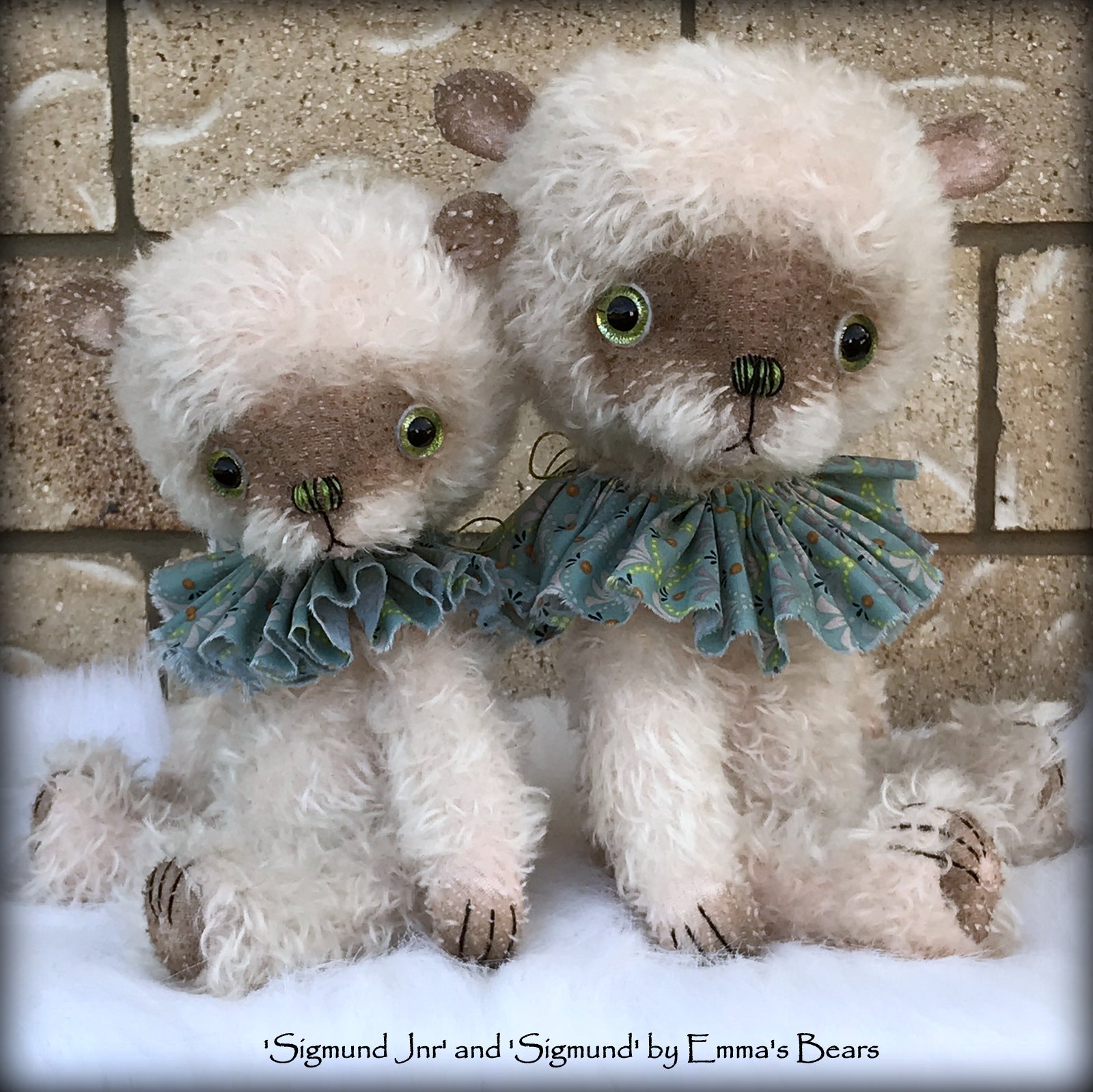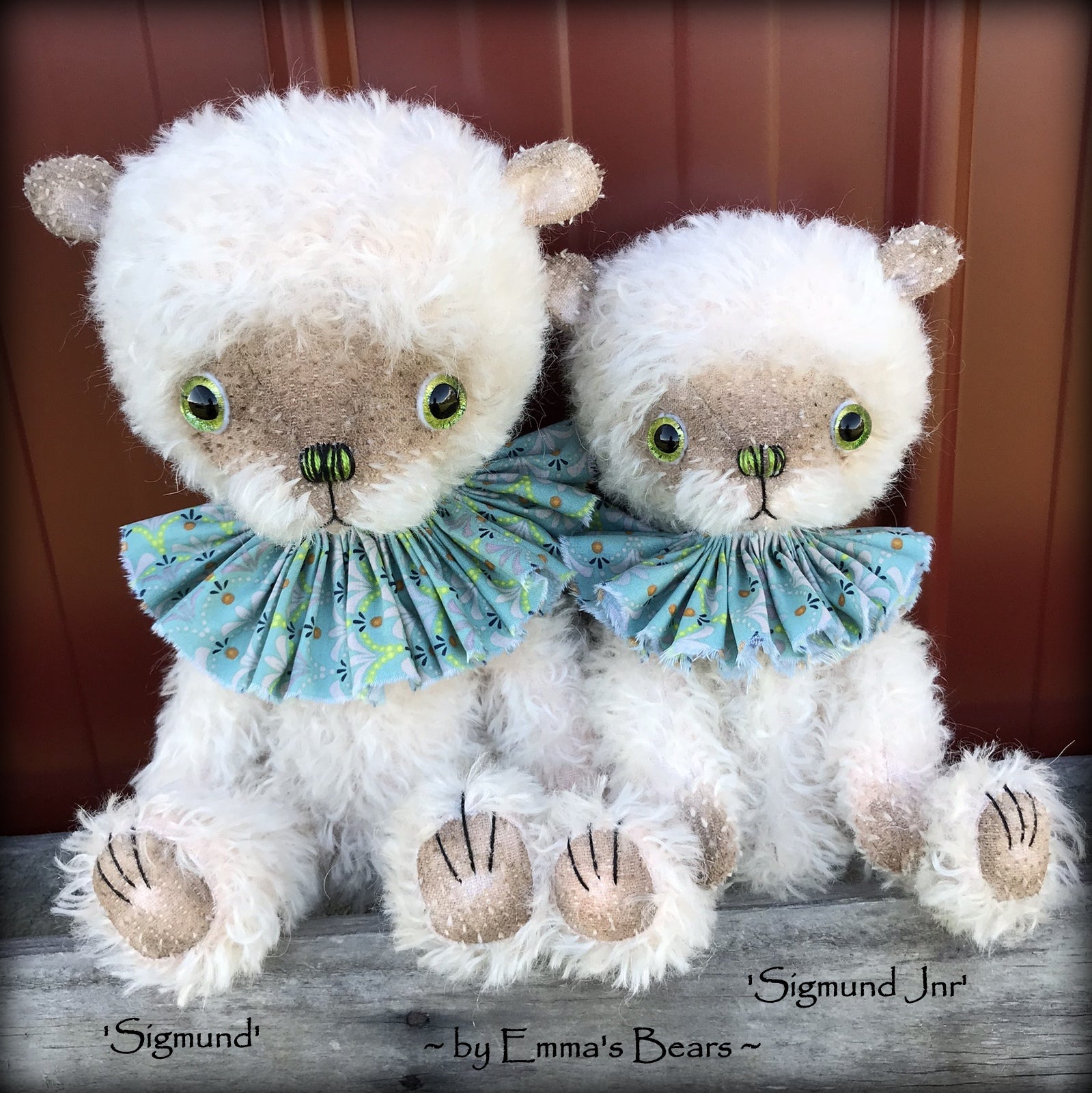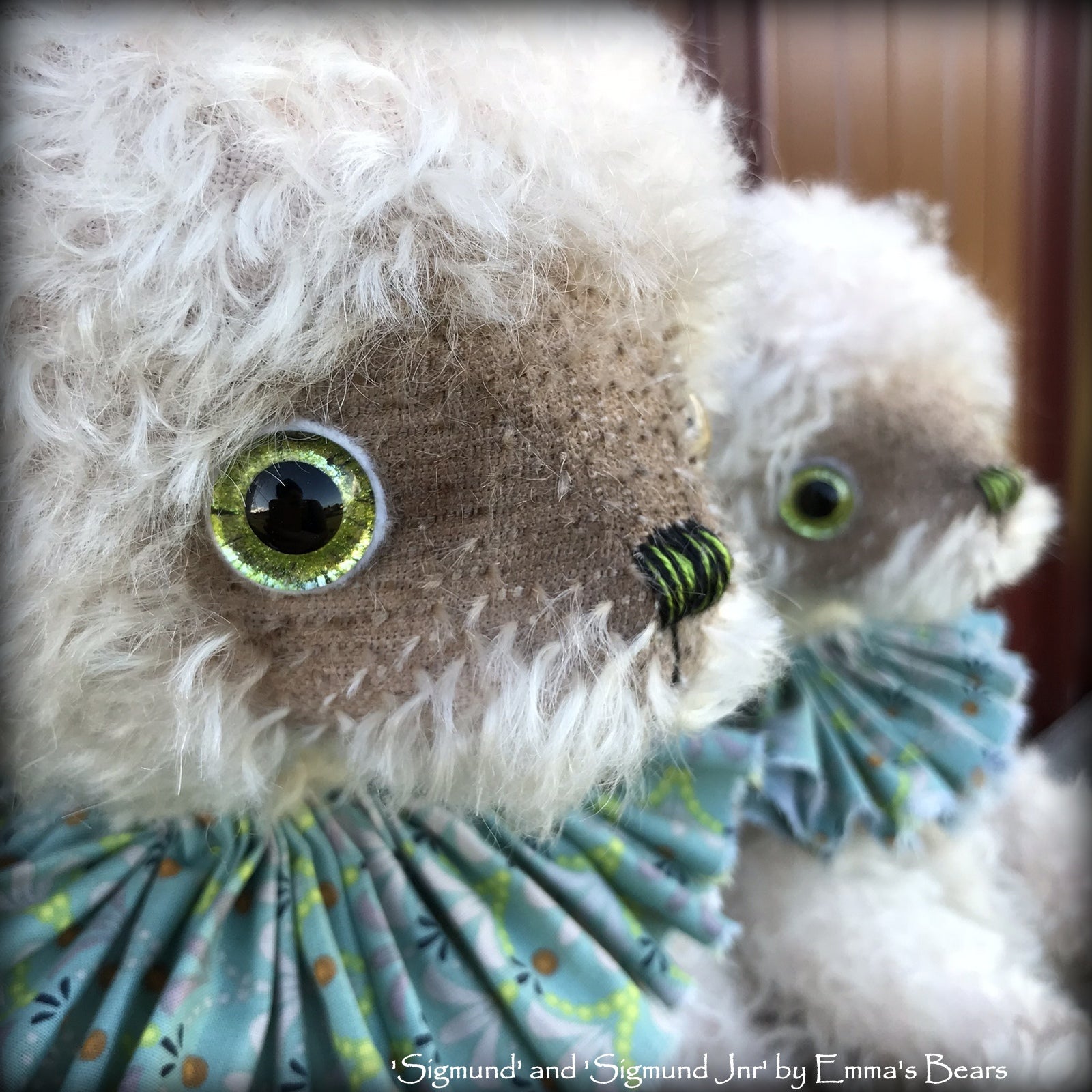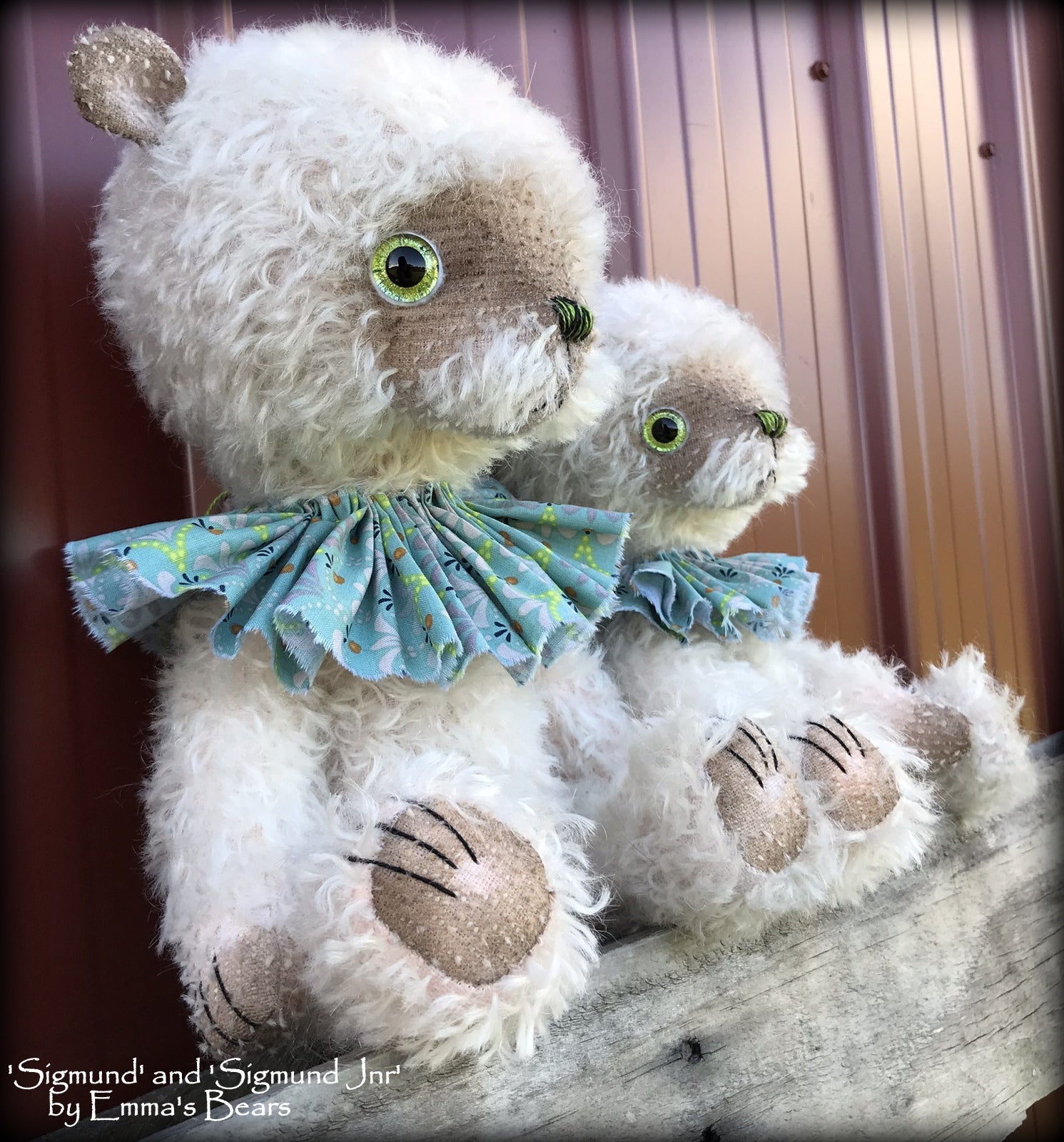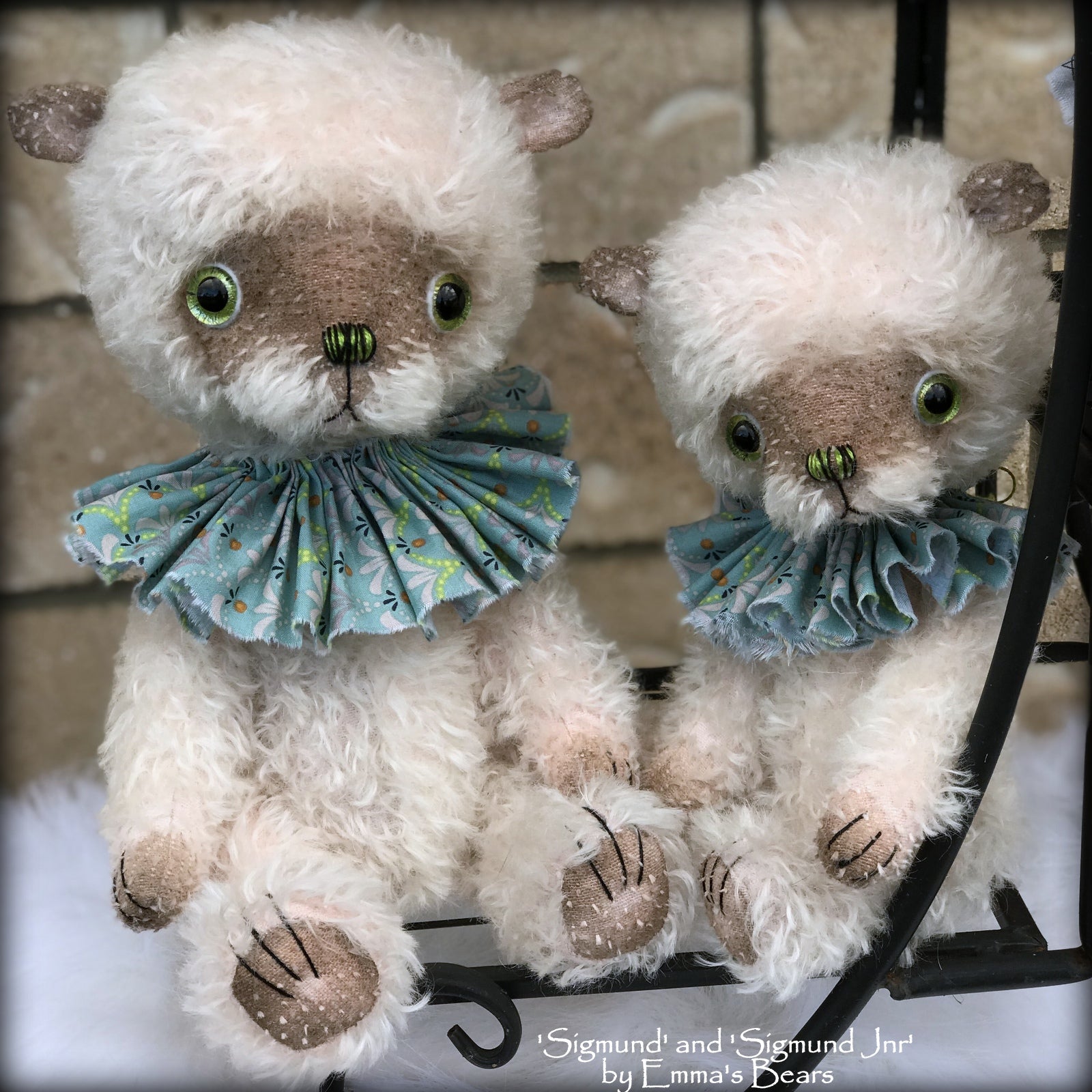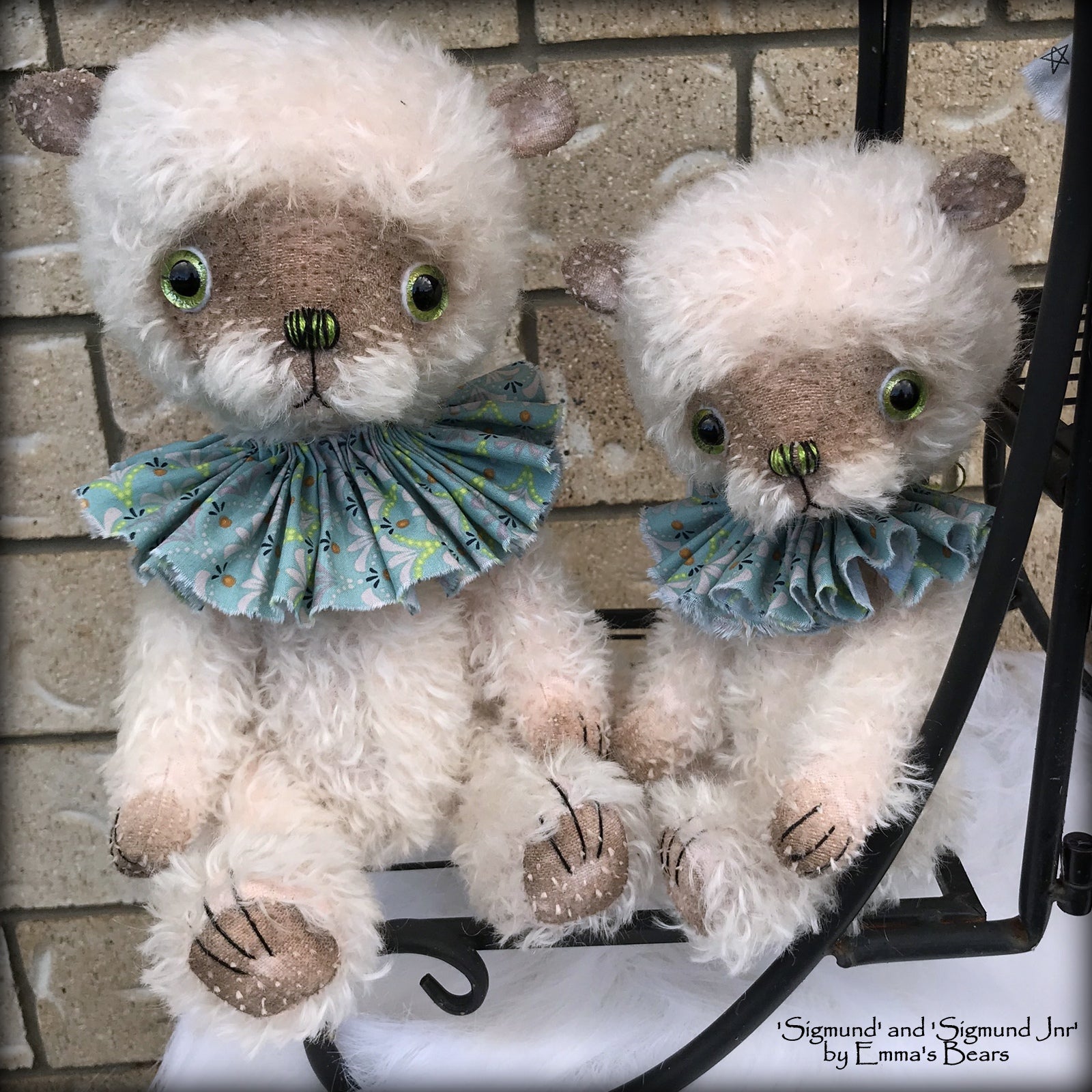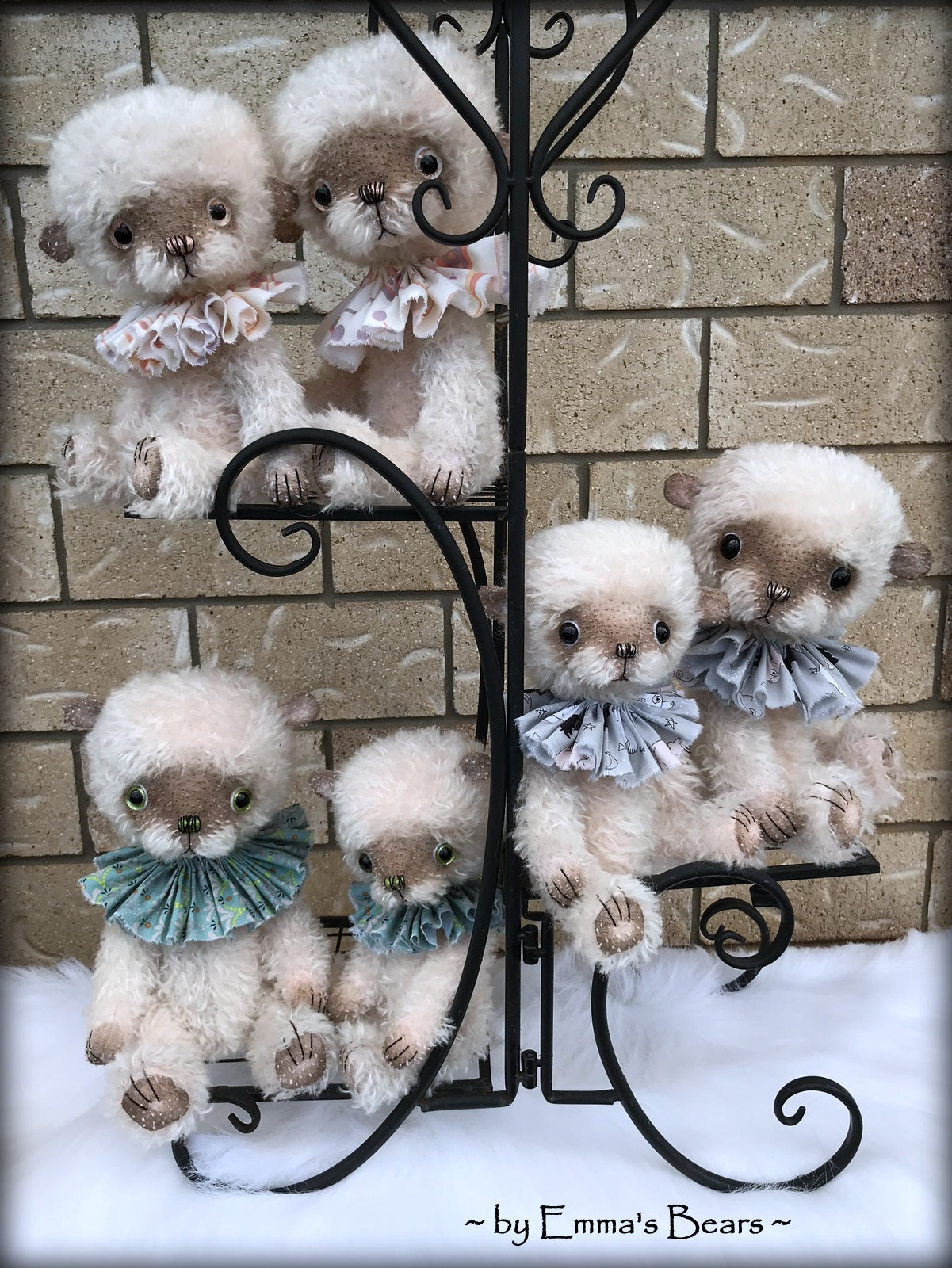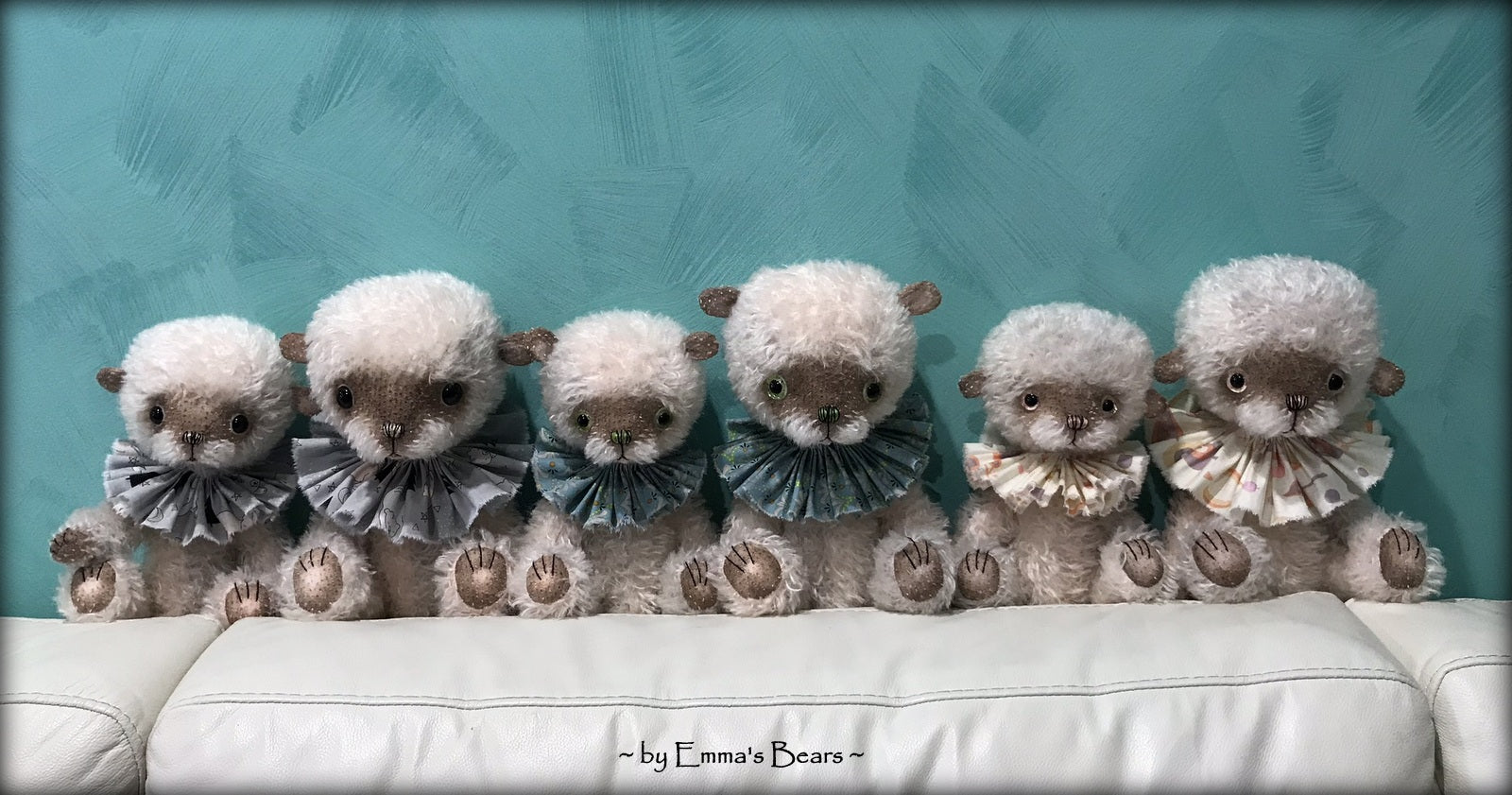 Sigmund - 13" hand-dyed double thick mohair Artist Bear by Emma's Bears - Limited Edition
**Please note that this listing is only for the larger 'Sigmund' bear. The smaller 'Sigmund Jnr' can be found in his own listing *** 
'Sigmund'
By Emma and Mark Nicholson
EMMA'S BEARS
13" (33cm)

This gorgeously odd little fellow is 'Sigmund'. He is part of a slightly strange limited edition collection of six bears, created in three different pairs with different coloured eyes and accessories. This listing is for the larger bear with the lime/teal coloured eyes and collar. 
All six bears in this limited edition are cut from three hand-dyed Schulte double thick mohair colours: a barely-there pink, a porcelain cream and a mushroom beige. Each bear features all three of the colours positioned differently across their body/limbs. The colouring of this hand-dyed mohair is so similar that the differences are very subtle - but is a little easier to see in person. 
Sigmund and Sigmund Jnr both look out through some of our stunning hand-painted glass eyes in a vibrant lime green mix. The eyes have a subtle border of white, and their faces, hands, feet and ears have been extensively shaded with silk-dye. They're fully and securely T-pin jointed, but we've left the limb joints a little looser then usual (the head joint is quite firm though). They're stuffed with polyfill, glass beads and enclosed steel shot in their bellies. They feature hand embroidered scruffy two-tone noses, and hand embroidered claws. 

Sigmund and Sigmund Jnr wear handmade cotton print ruffle collars around their necks. Sigmund is 13" tall, while Sigmund Jnr is 11" tall. Technically this makes them one of a kind within a series. They look adorable sitting together as a pair, and with their other 'siblings'. 
~*~ Please Note that these bears are designed to be Adult Collectables and not intended for infants and young children due to small parts and potential for damage ~*~