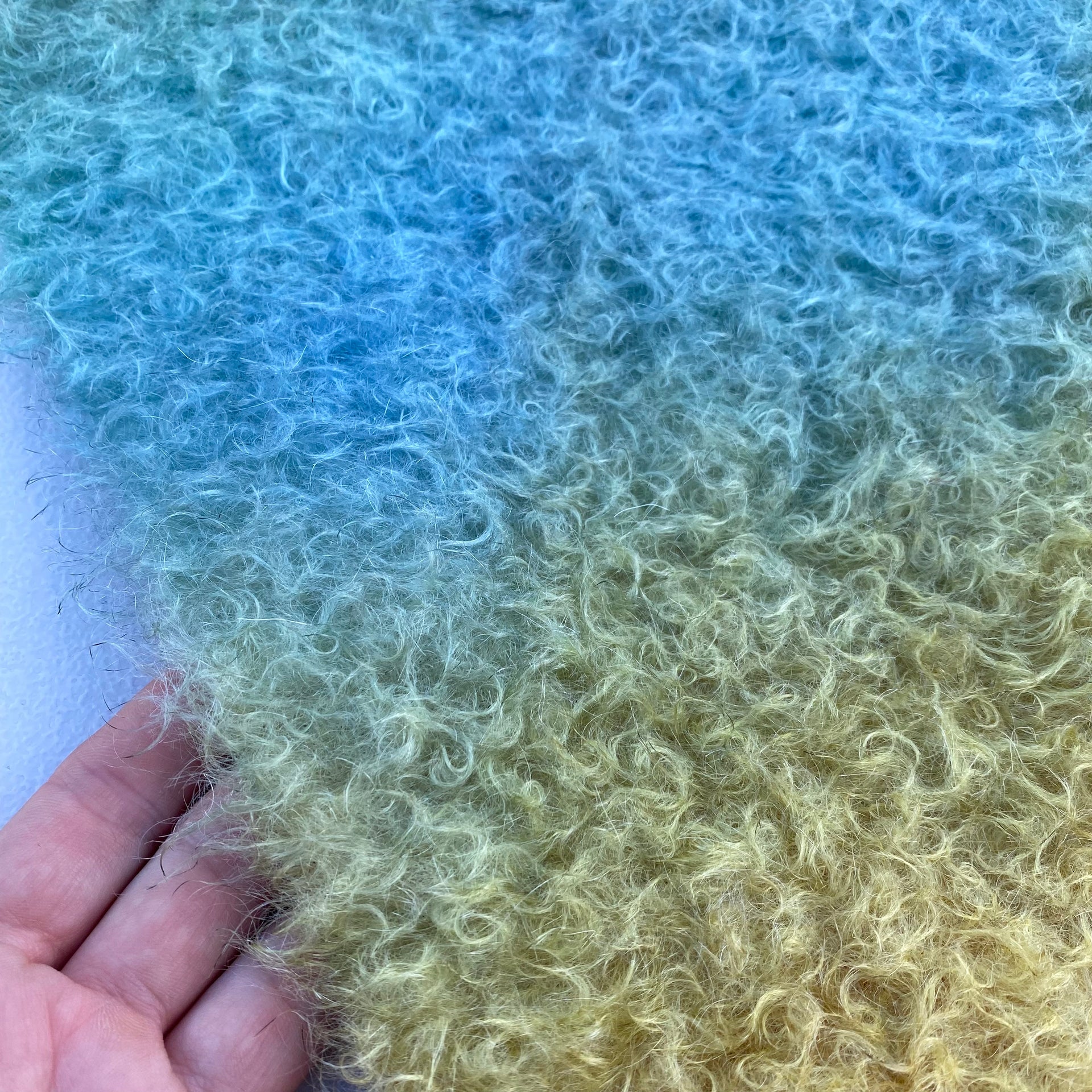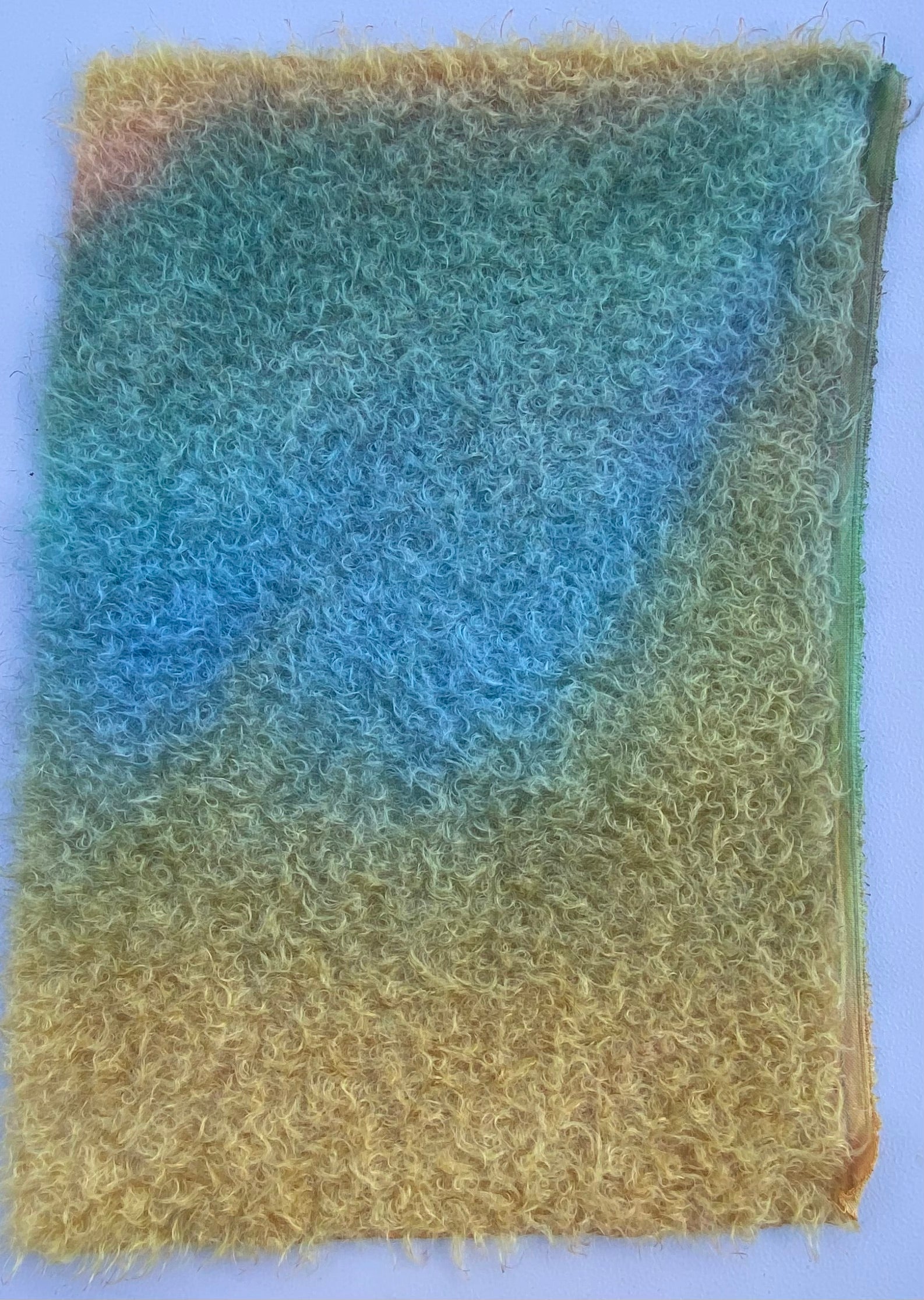 Schulte Ratinee Mohair - Hand Dyed Bush Walk - Fat 1/8m - FEB034
This is luxury bear making at it's finest!
This mohair is hand dyed using our own technique to create a very unique piece in a pretty rainbow blending effect. The fun colour patterns mean you can create some very special bears. This is a piece of quality Schulte ratinee mohair with a lightly matted/antiqued 23mm pile. 
Please use the images of the fur as a guide only - colours will appear different on each viewing device and this piece is so unique it will need to be seen in person to get the true colour. 
ONLY 1 x fat 1/8m piece of this available (approx 35cm x 53cm).