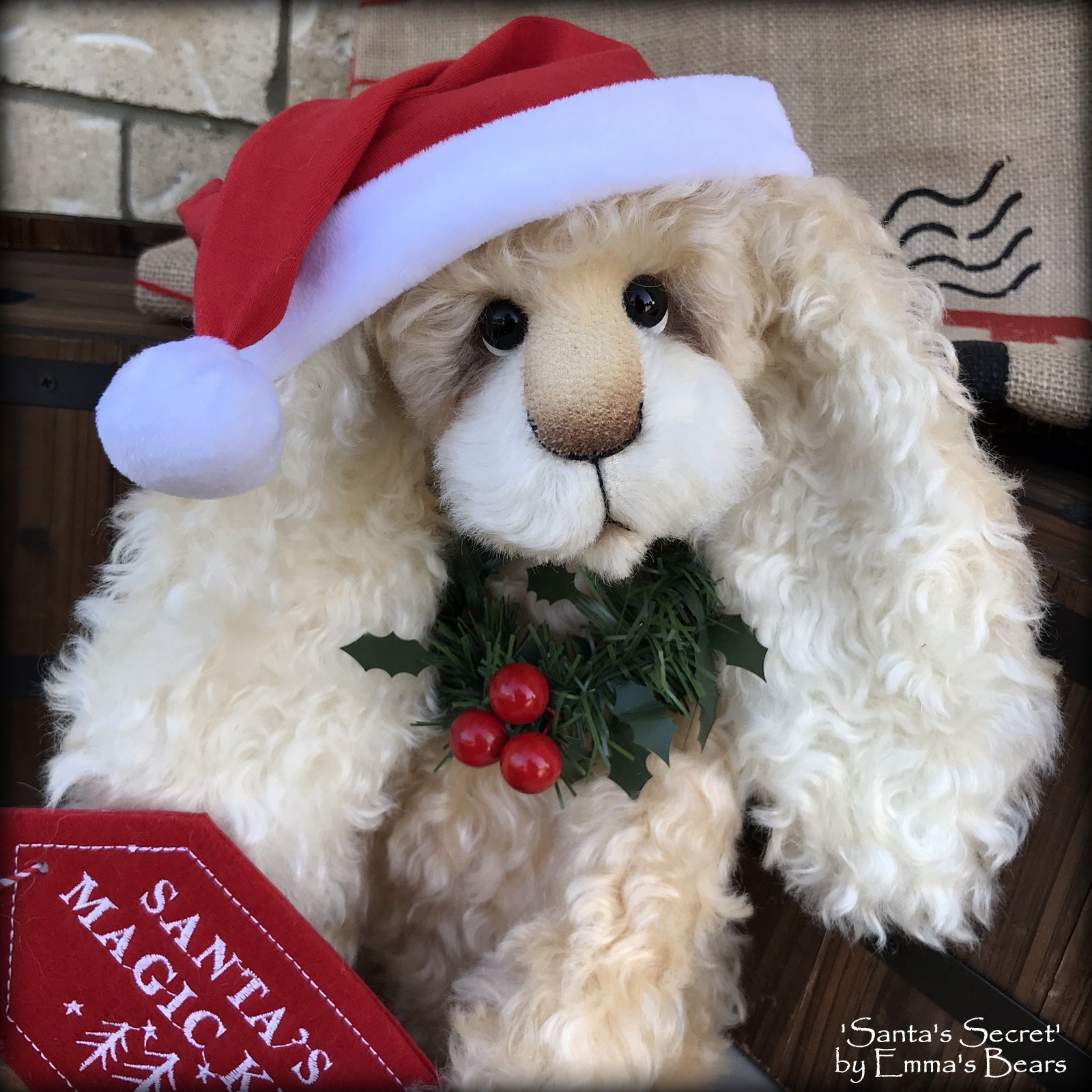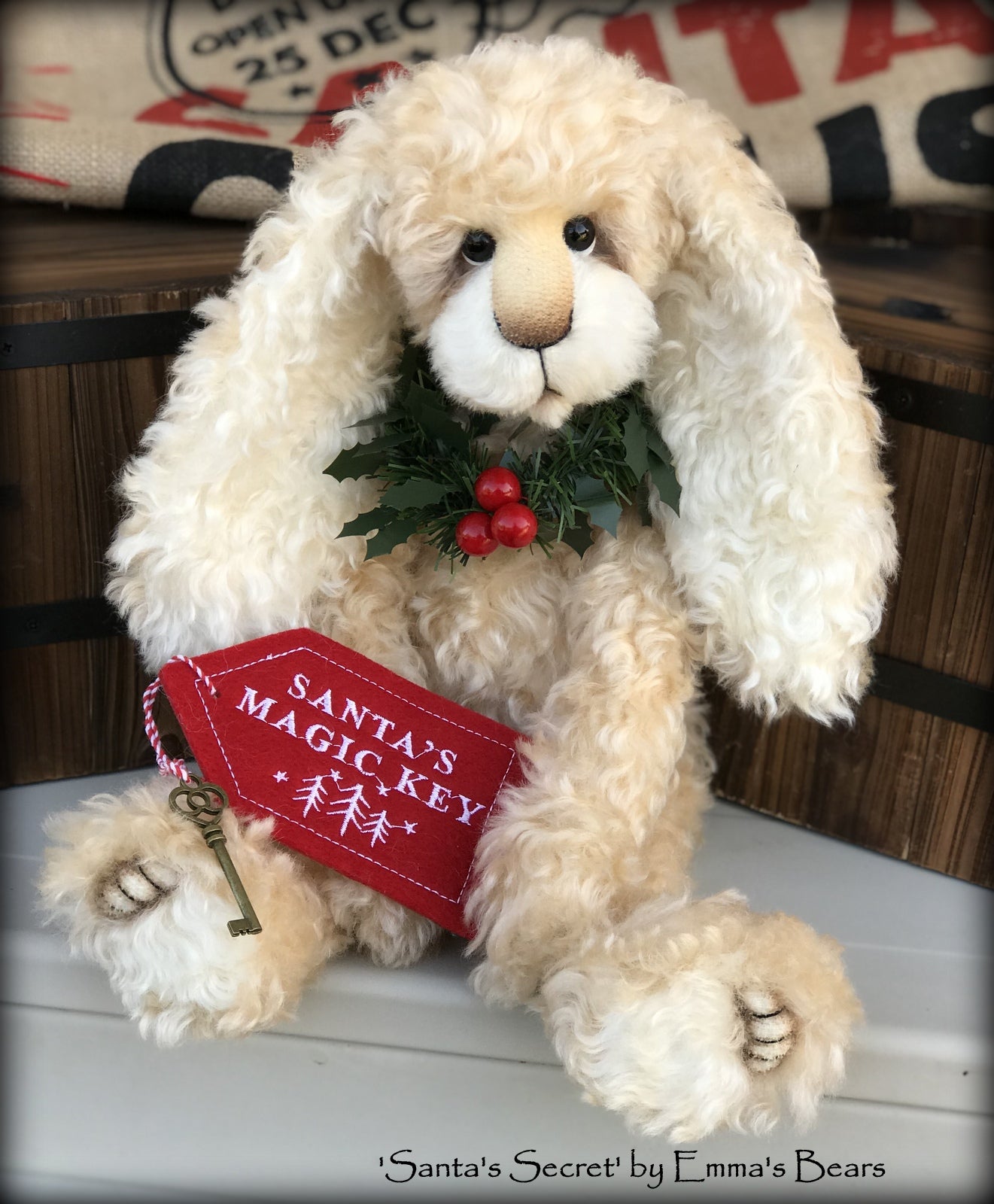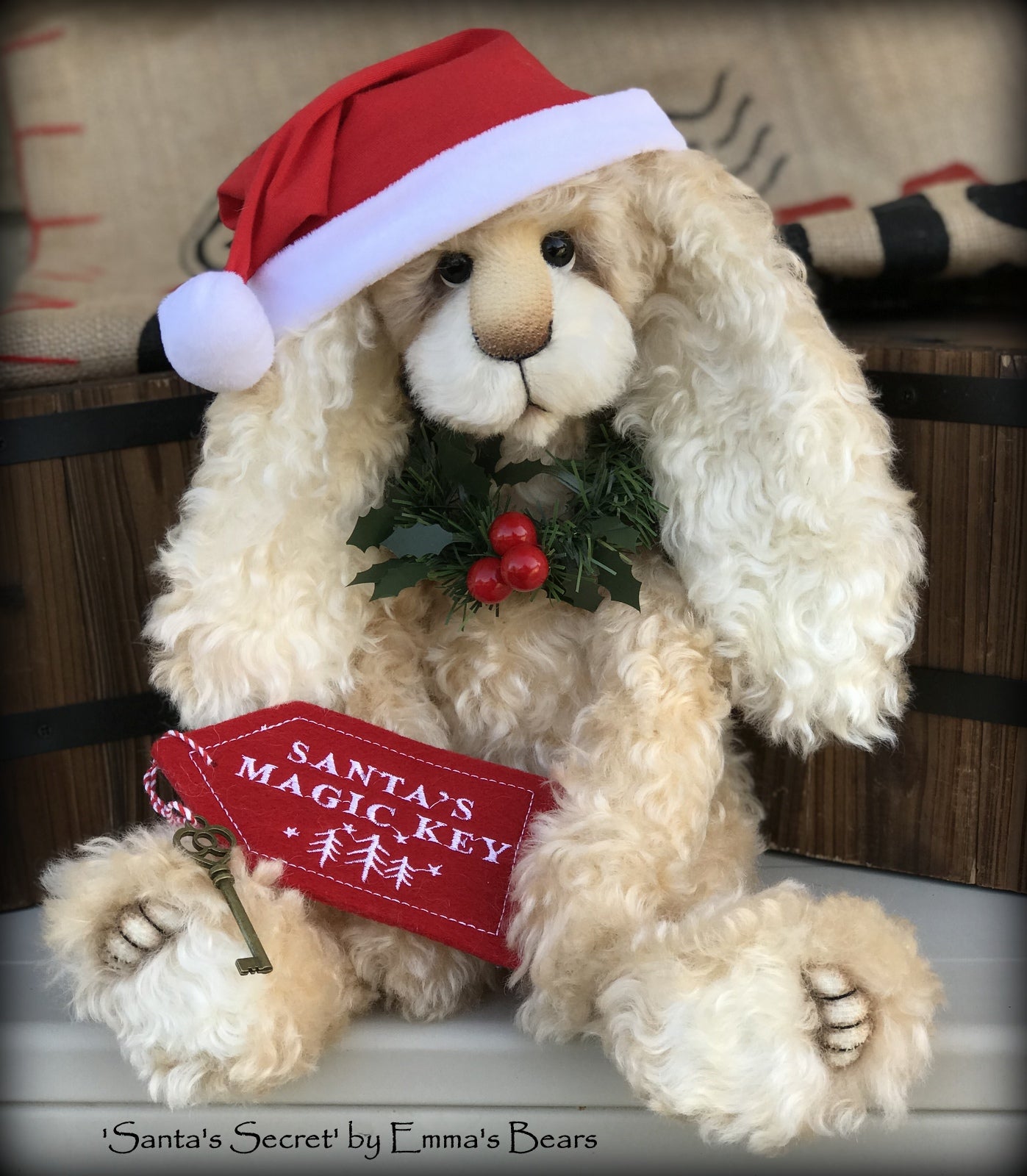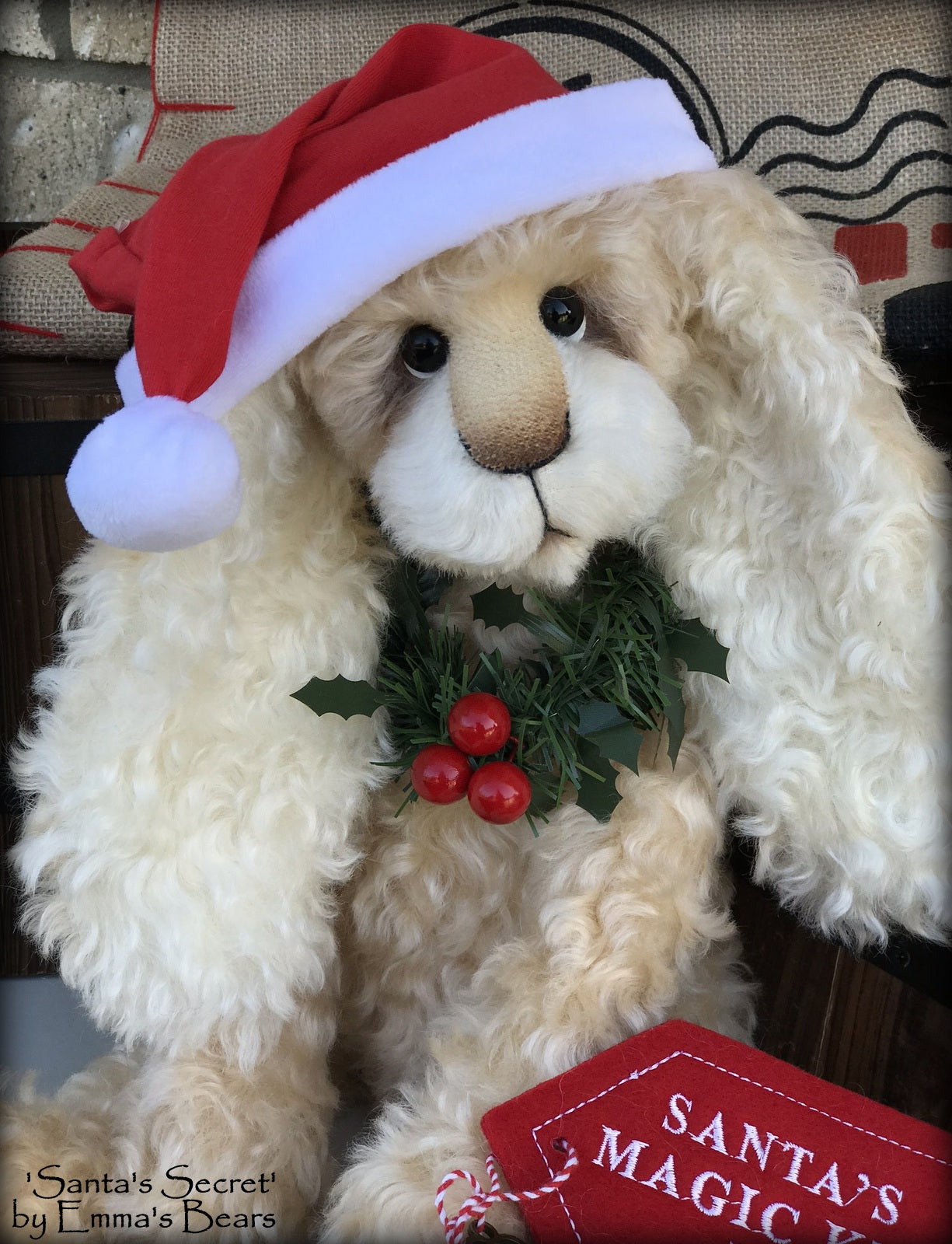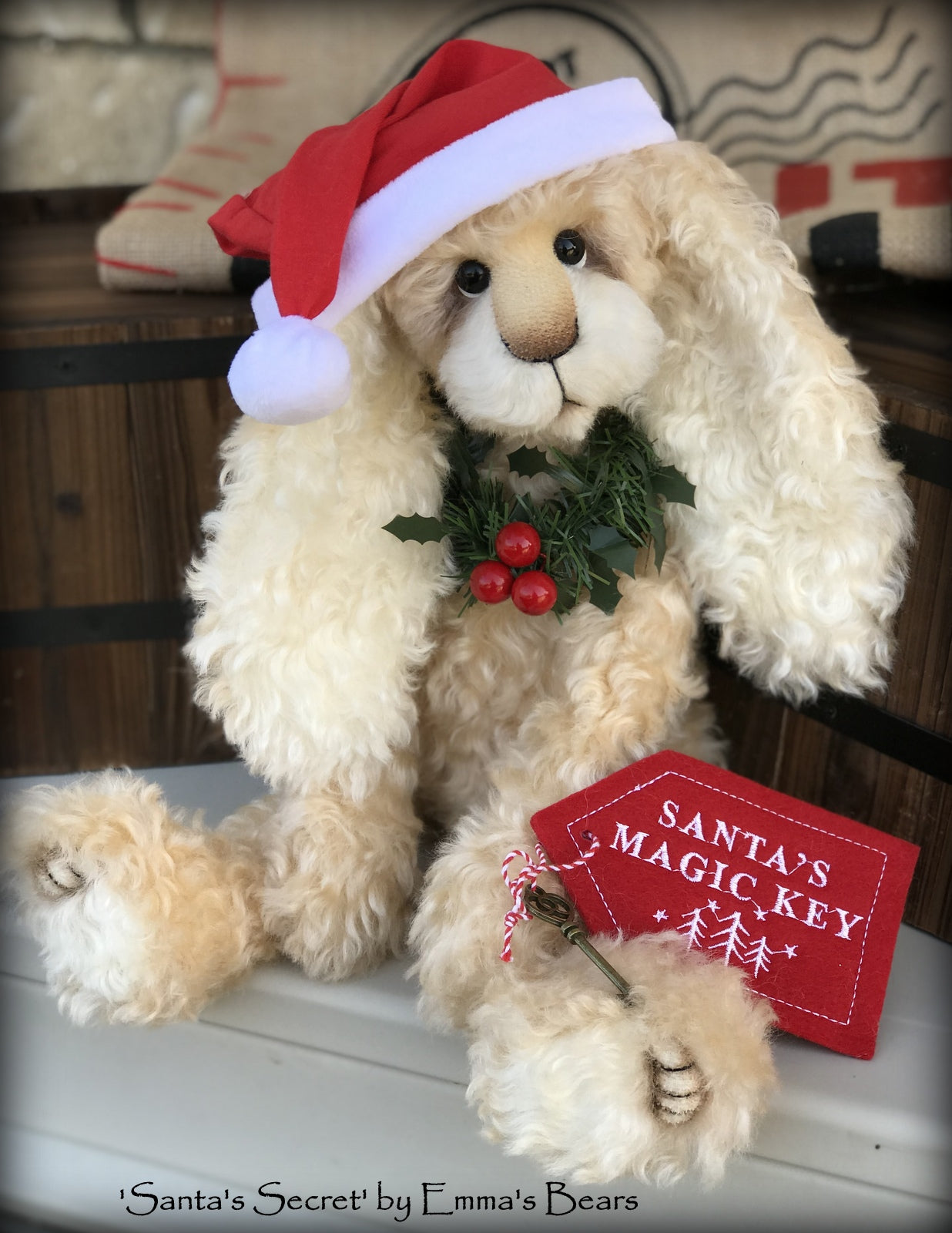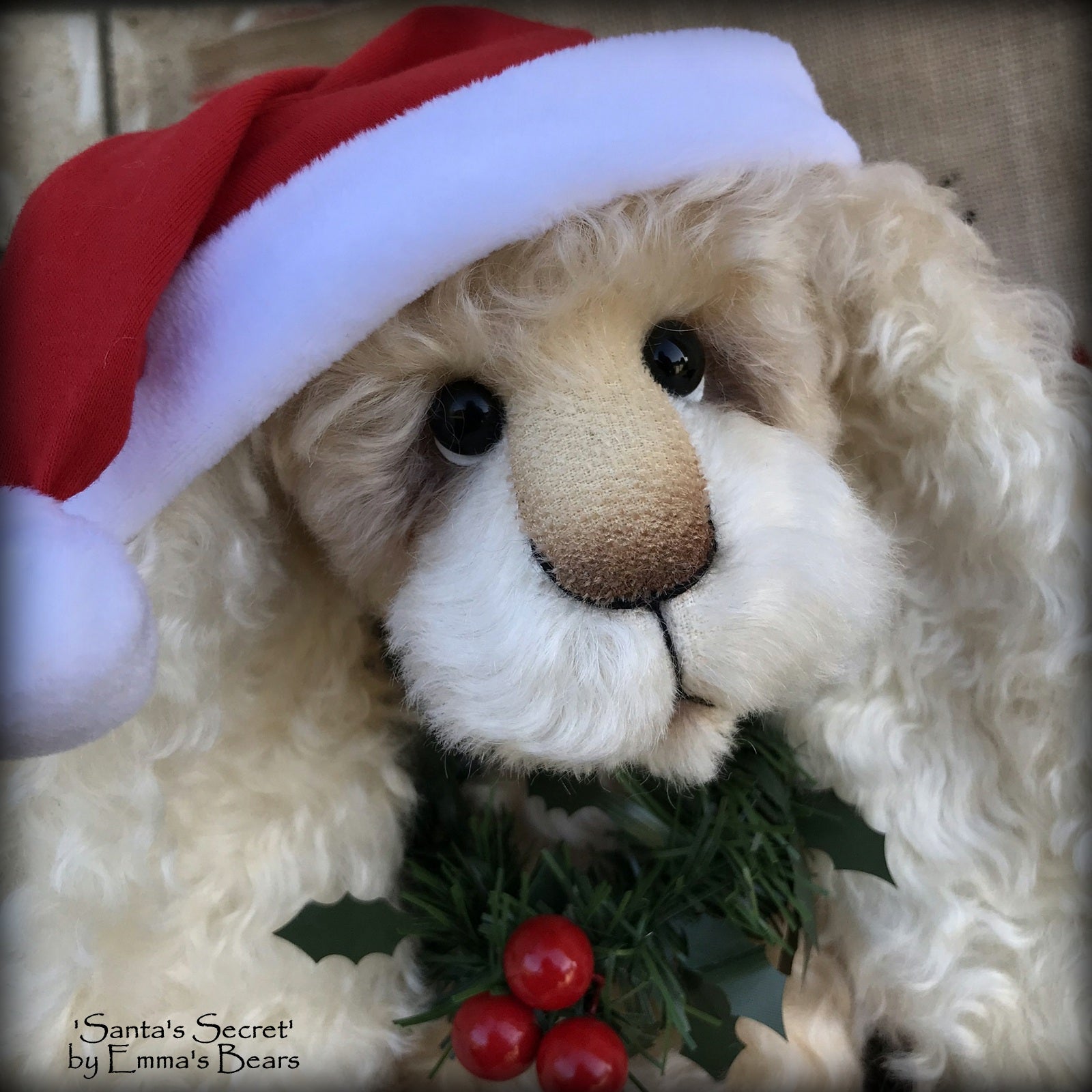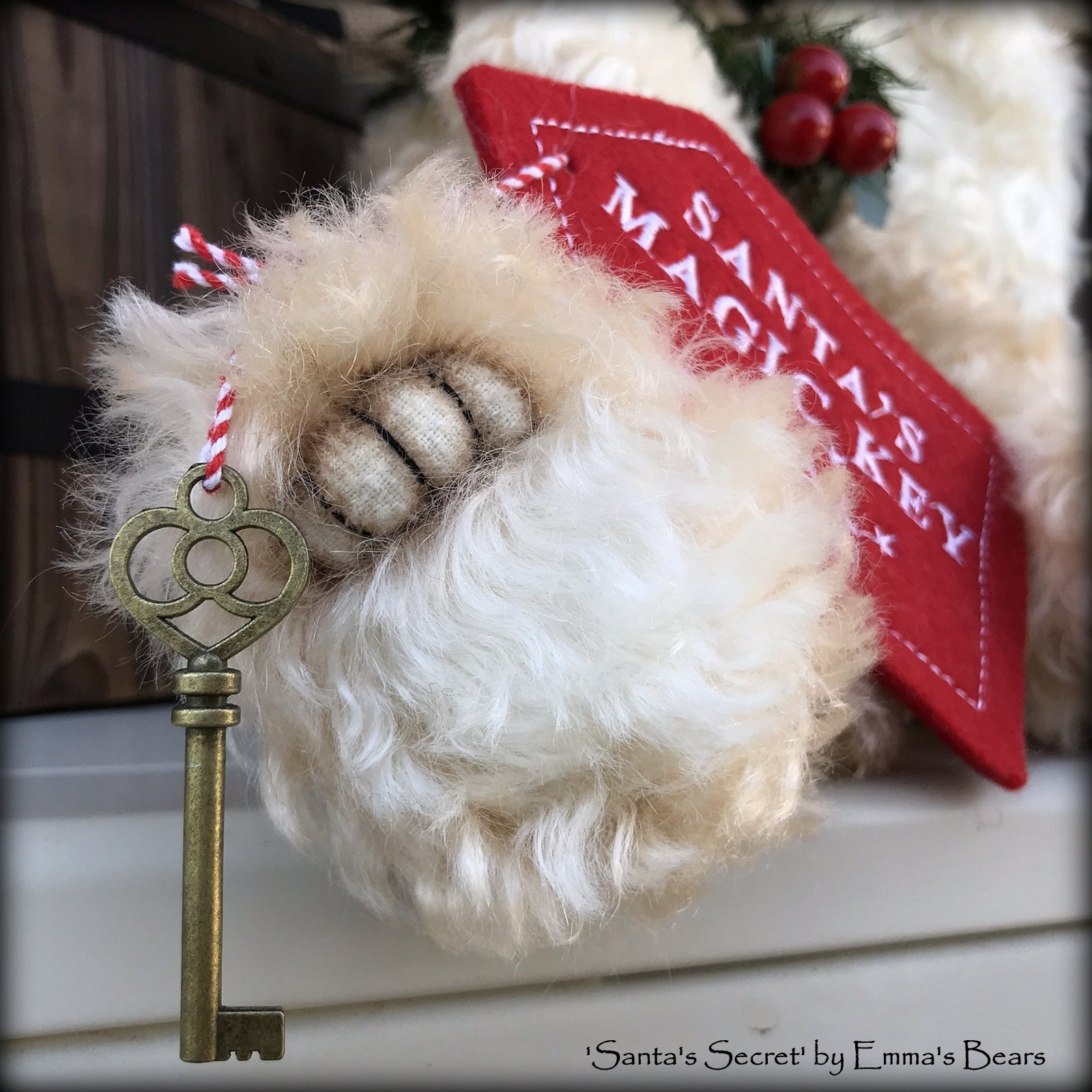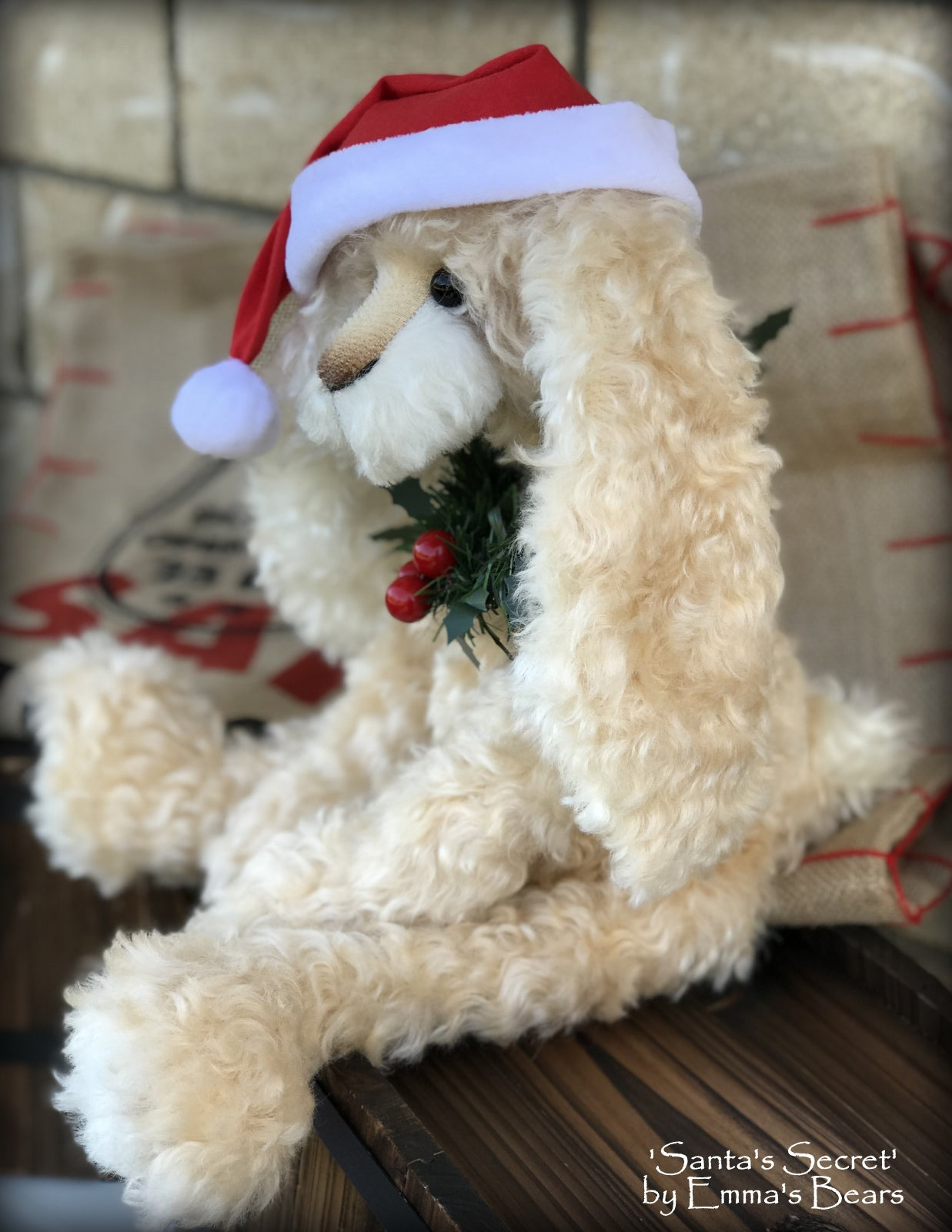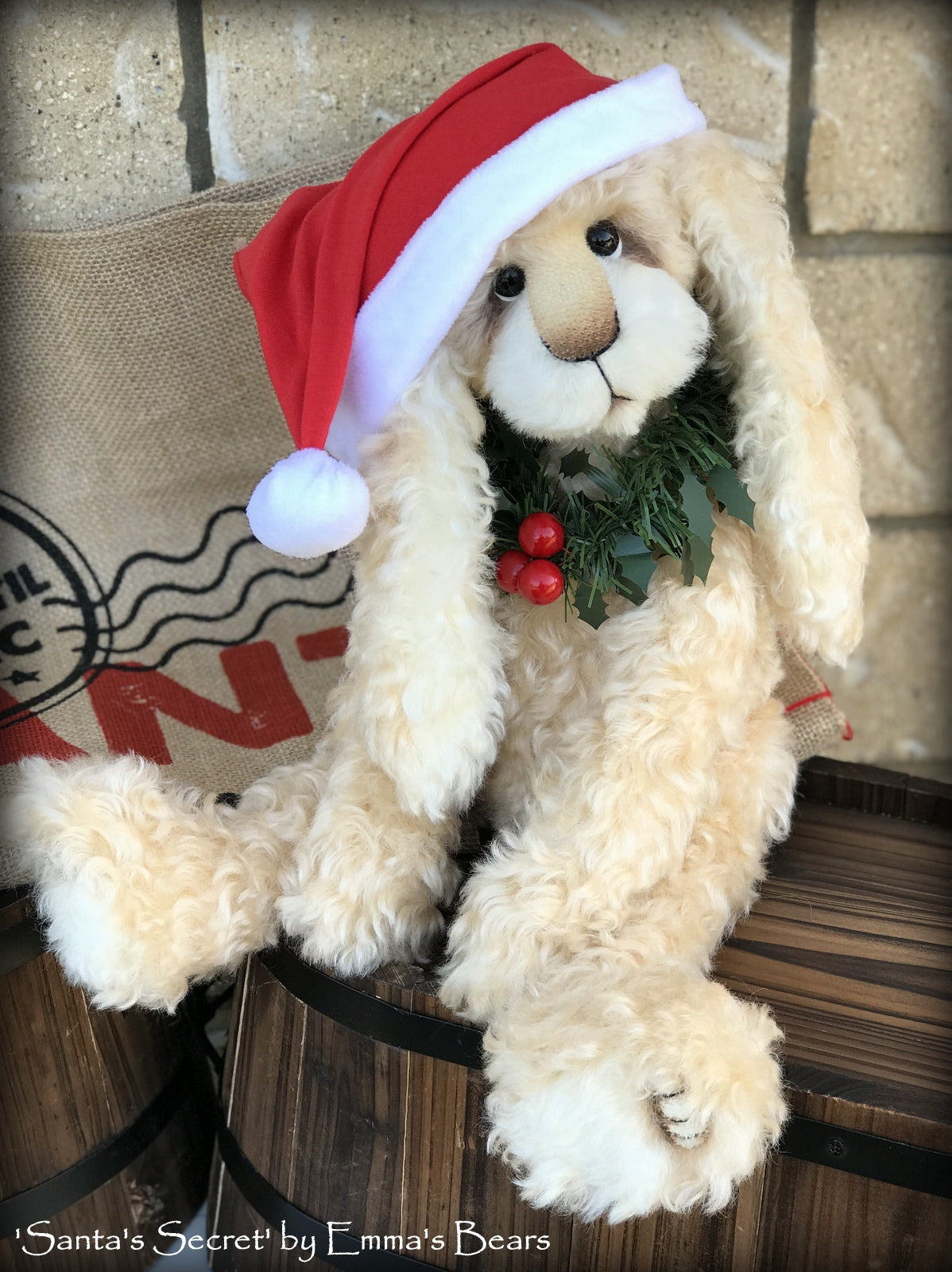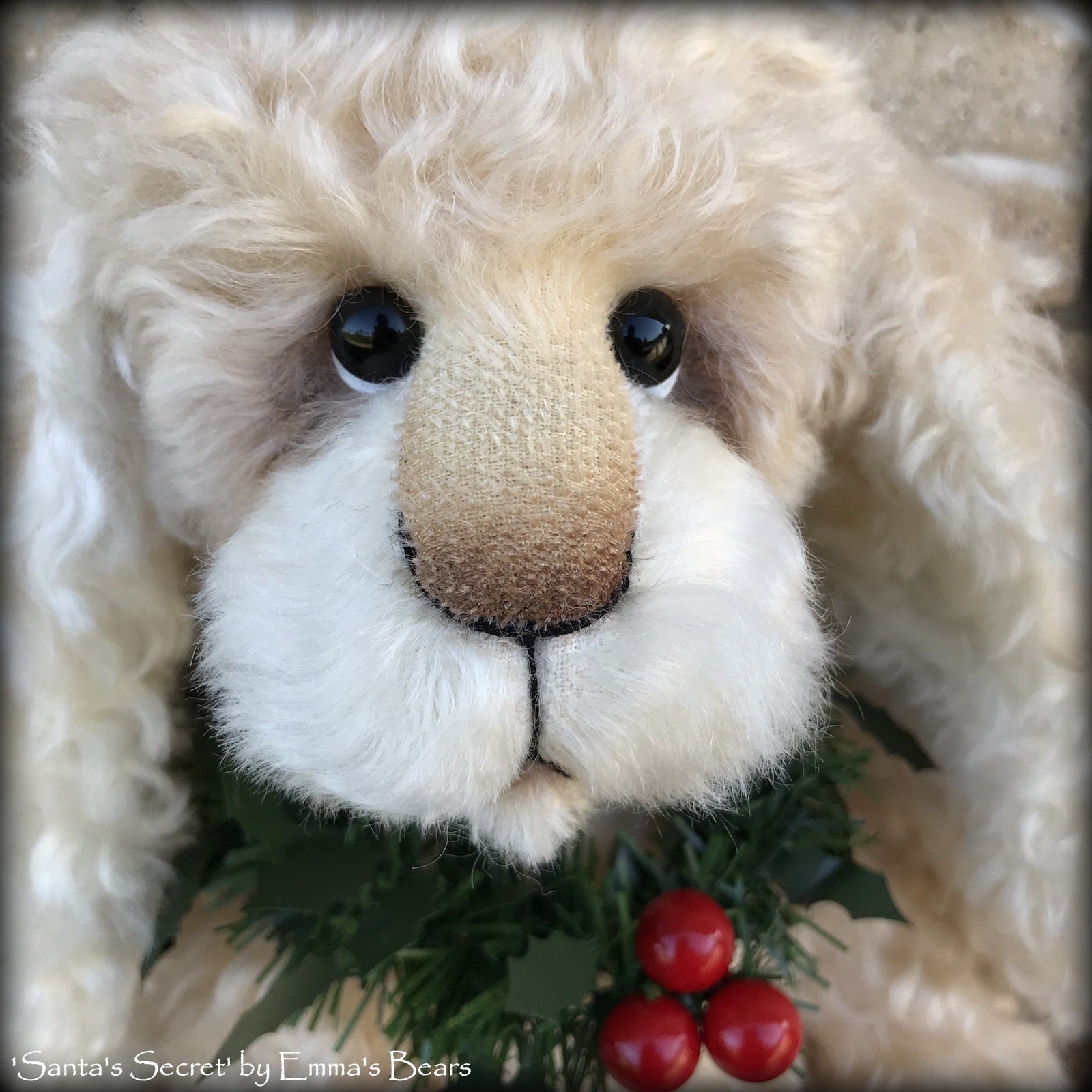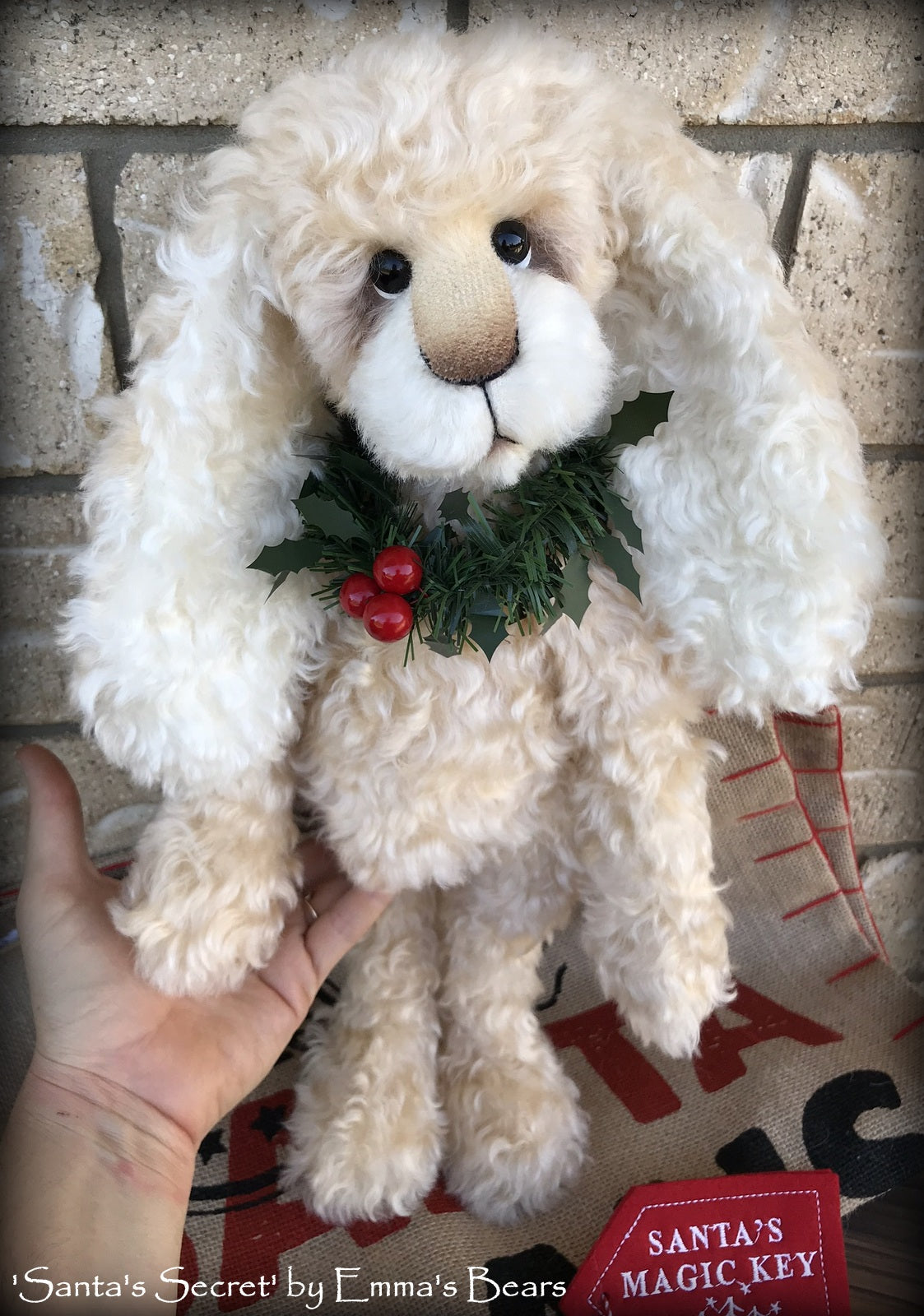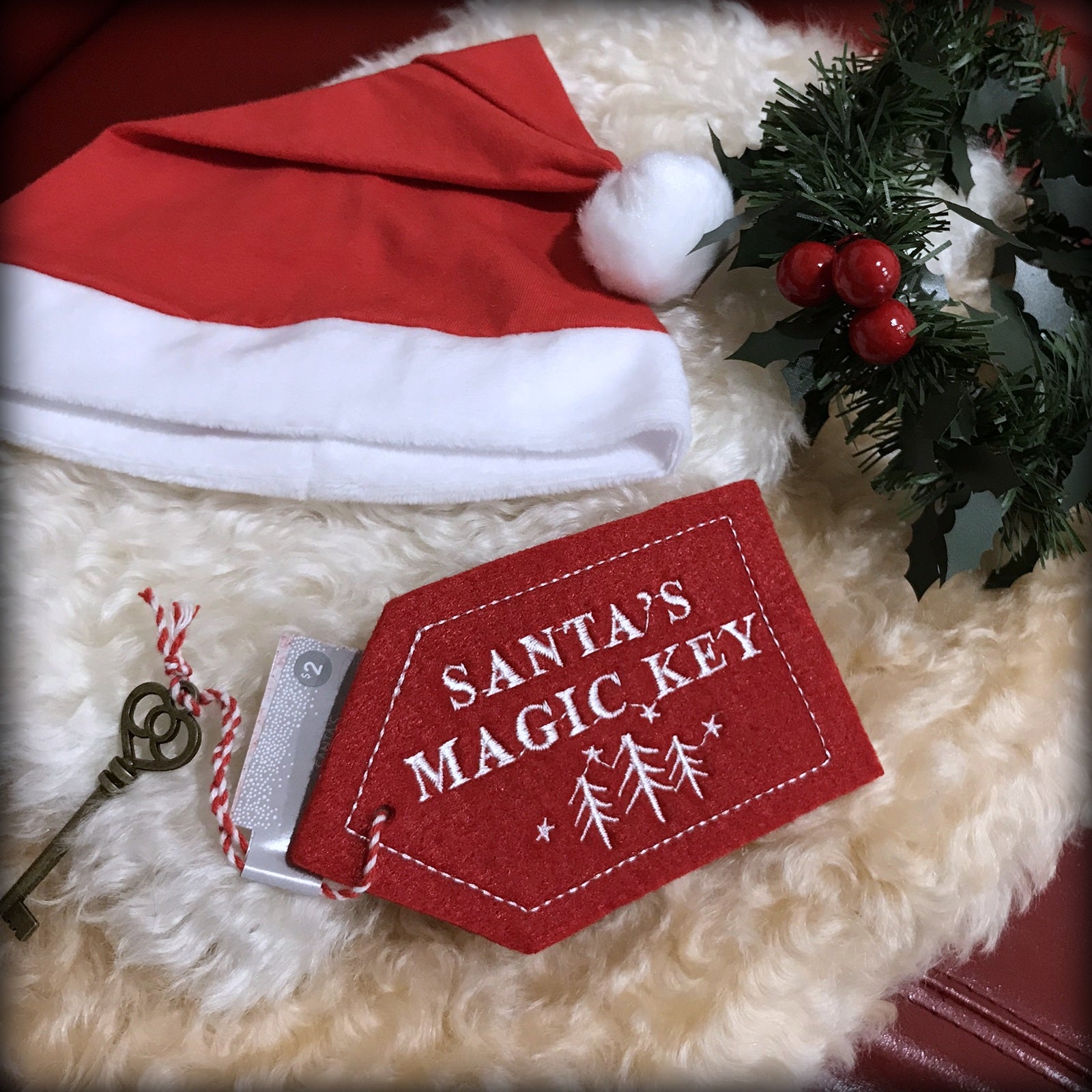 Santa's Secret - 18" lanky mohair Christmas Bunny by Emmas Bears - OOAK
'Santa's Secret'
By Emma and Mark Nicholson

18" (45cm)


'Santa's Secret' is so named because he is actually Santa's best kept secret! Recruited from the Easter Bunny's most elite team of egg runners, Santa's Secret now works exclusively for the Claus family. He is entrusted with the safe keeping of Santa's magic key, and must travel with Santa at all times to ensure that even houses without chimneys are still accessible. He takes his job very seriously, even if the elves tease him about being a bunny in the North Pole at times. 
Santa's Secret has been made entirely from dense curly Schulte 'super curls' mohair - the best of the best! He features gorgeous over sized lop ears and a cute fuzzy bunny tail. He is fully 5-way T-pin jointed and stuffed with a mix of polyfill, glass and steel shot. 
Due to this design he can't stand on his own (he has super long, fine limbs and a rather portly belly!), but he sits beautifully with his long arms in his lap and his petite little feet fanning out on either side. He looks out through black glass eyes and features some light silk-dye shading. 
Santa's Secret comes with his cute mini santa hat (fully removable), a collar of Christmas holly, and most importantly Santa's Magic Key (embroidered with attached key). He is a one of a kind bear as made by us here at Emma's Bears, but we will have a very limited number of kits available for him for those who'd like to have a go at making their own version.

~*~ Please Note that these bears are designed to be Adult Collectables and not intended for infants and young children due to small parts and potential for damage