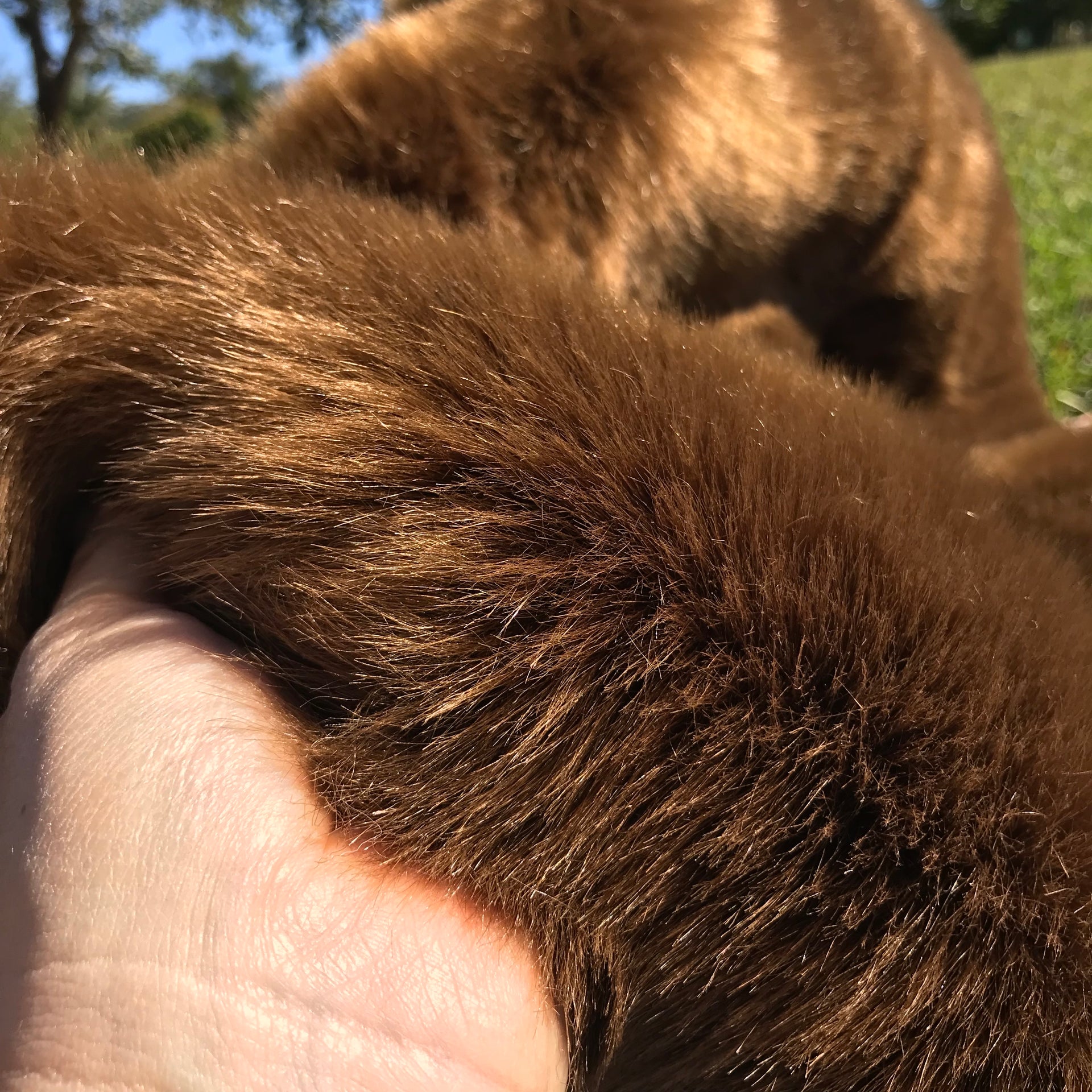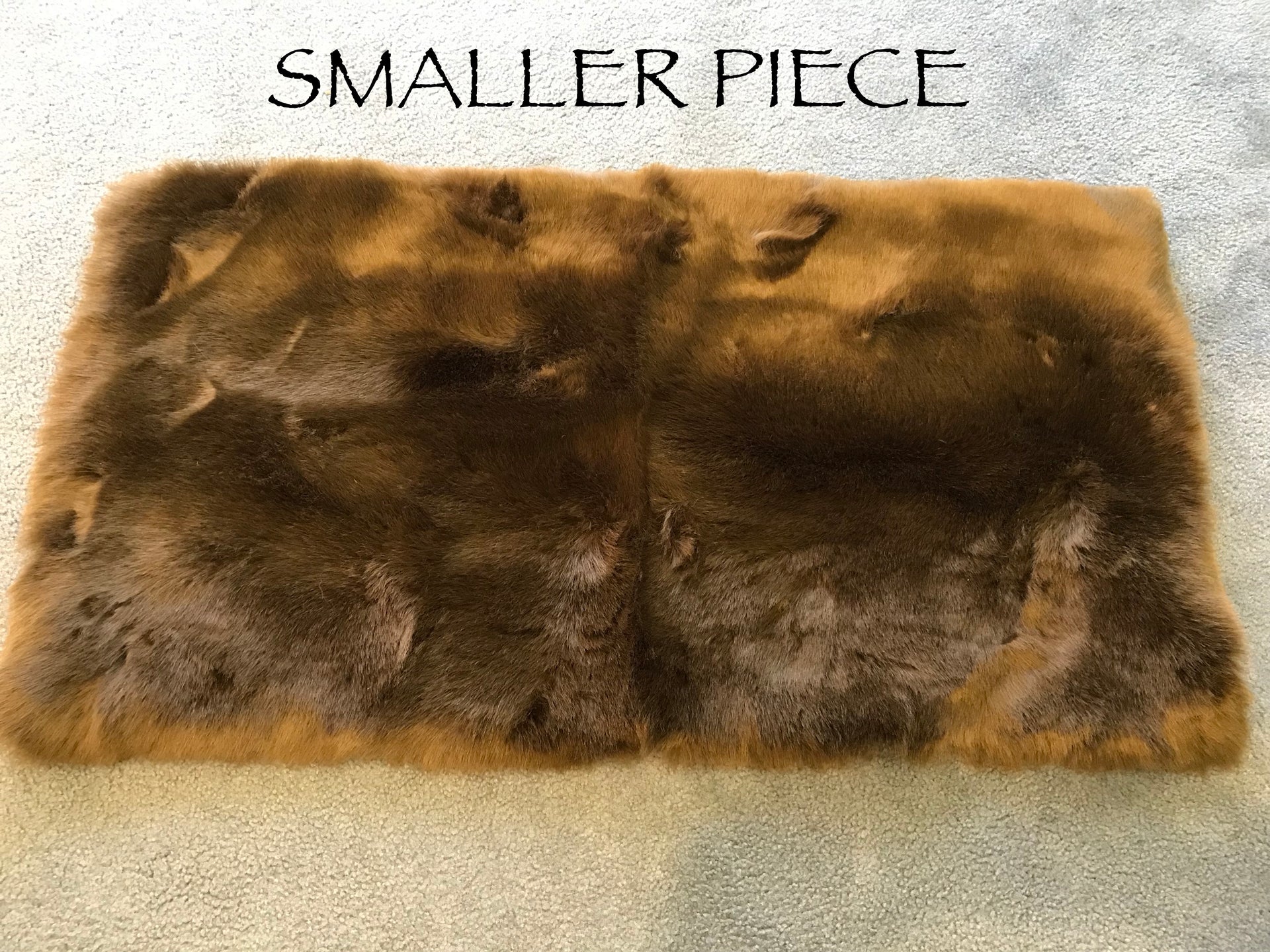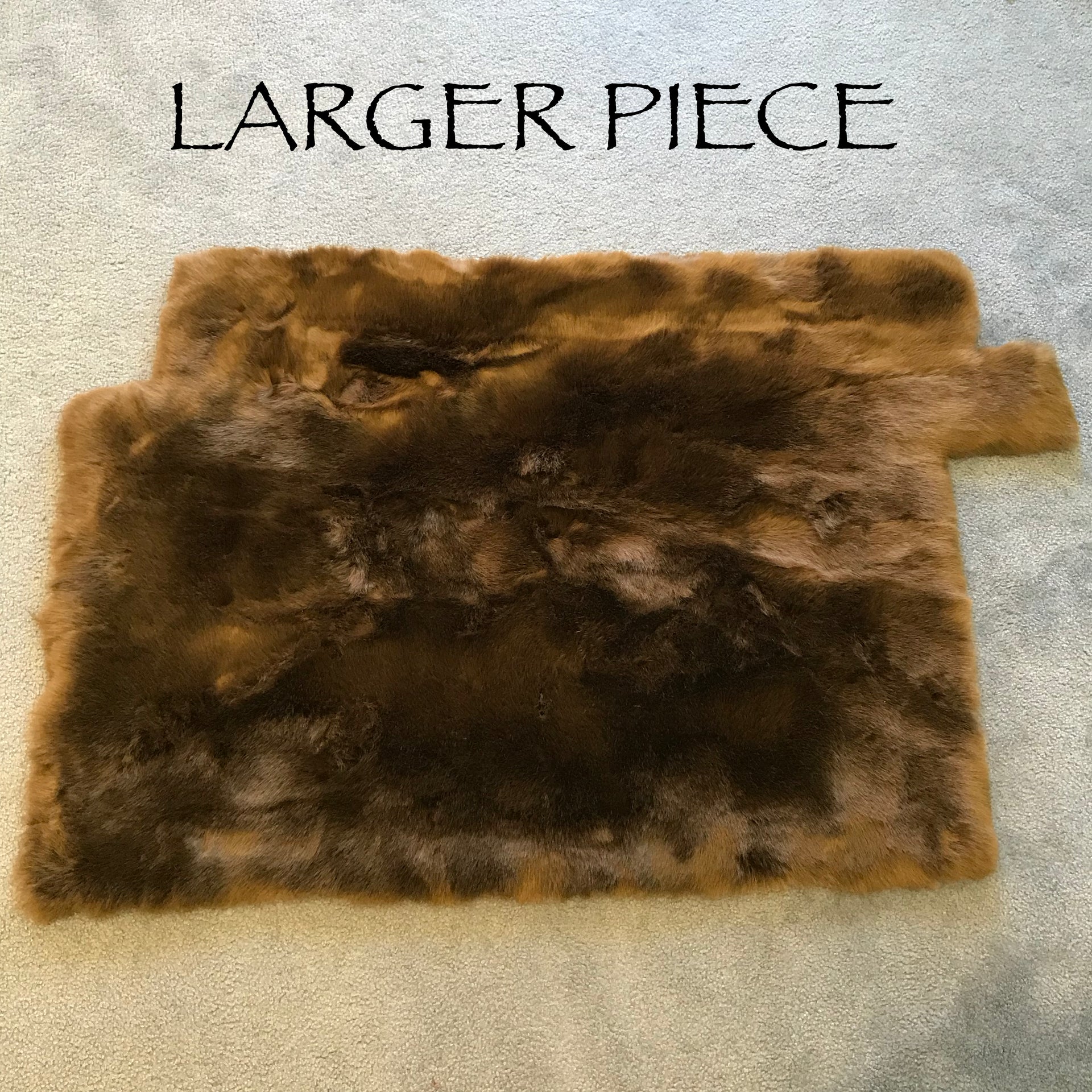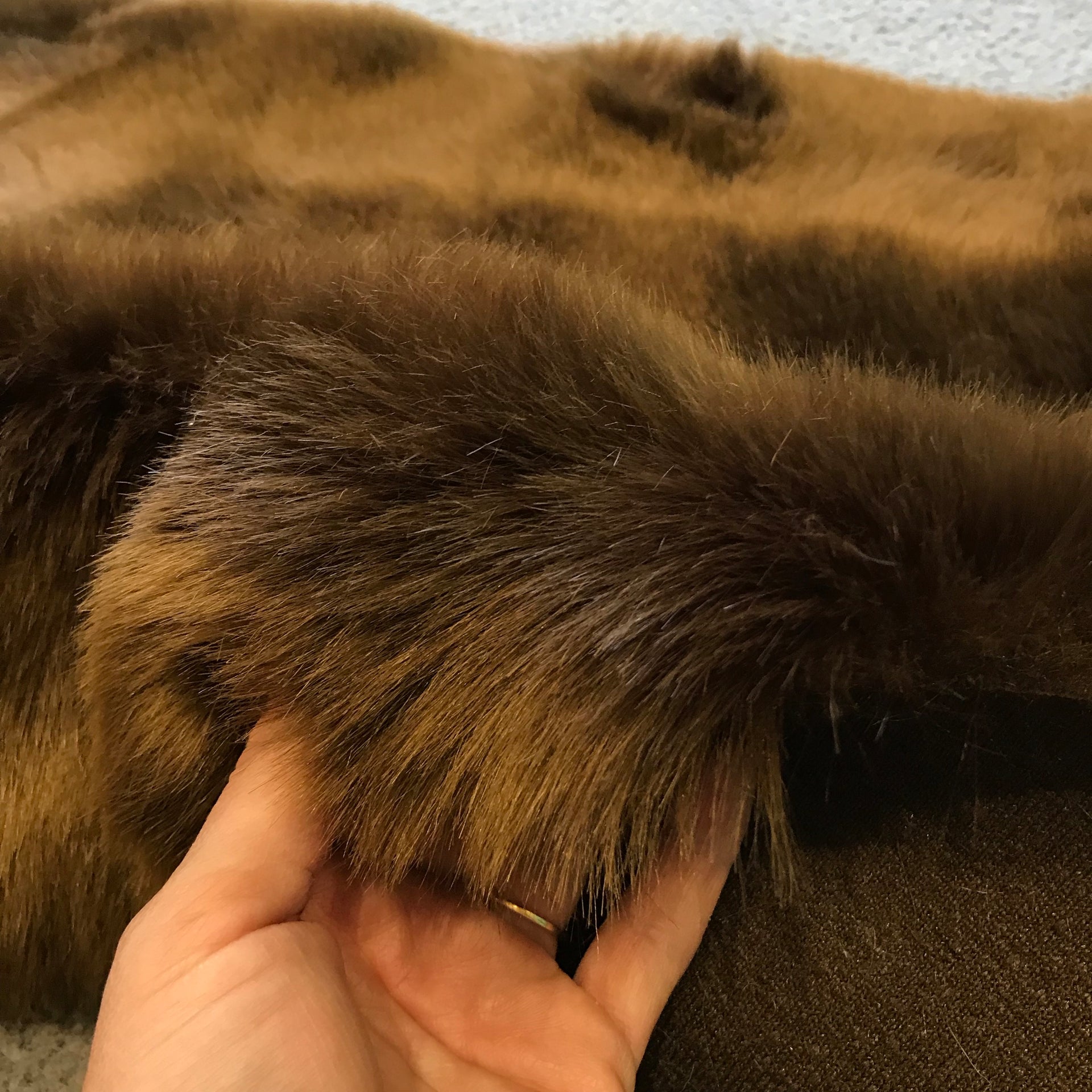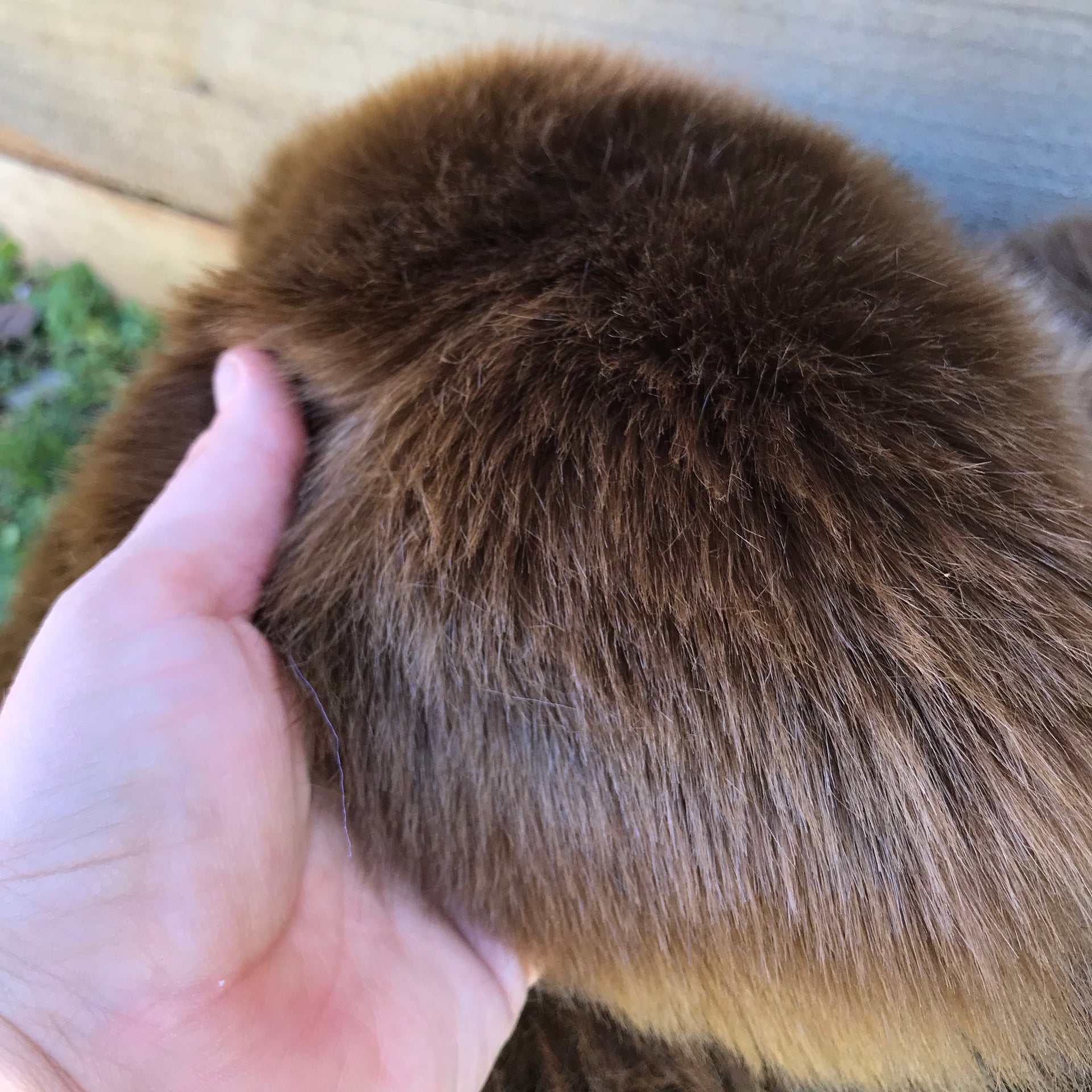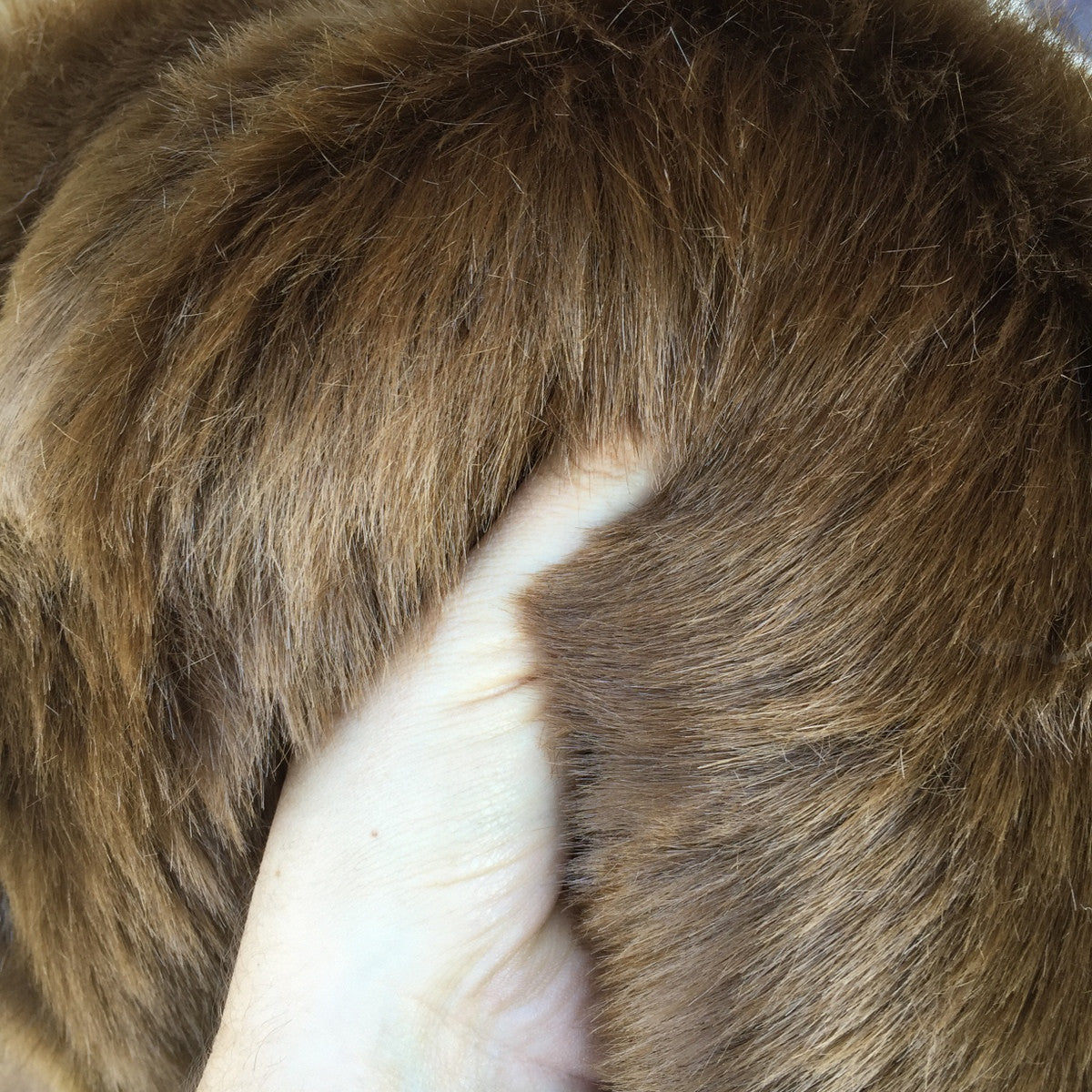 SALE - Woodlands Brown Faux Fur - odd sizes
SALE - odd size pieces
Smaller Piece - 98cm x 50cm (38" x 20")
Larger Piece - 102cm x 80cm (40" x 31")
We found some gorgeous faux fur that was so special we had originally set it aside for our own use, and then completely forgotten about it! We won't get time to use it though, so our loss is your gain!
The pile is incredibly dense and heavy - in fact it's one of the heaviest densities possible in a faux fur fabric! It has a 45mm pile in a single deep brown colouring - any light patches you see are just light reflections on the pile as it's quite shiny. This piece is all one colour from base to tip. It appears a stunning warm chestnut brown in the sunlight, and a much darker woodlands brown in the shade. 
These two pieces are odd-sized, and the pile condition is as shown in the photos with some patches and swirls on the pile that appear to have been pushed back. *** If this is not ok for your project, please don't purchase this fur. 

I can see this fabric making up into incredible teddy bears, home furnishings, fluffy hats, coats, or even a cute rug. I would recommend it not be used for bears under 15" tall though, as it really is so dense that it would be quite a challenge to sew and turn right-side out. 
The knit backing is a very good quality and only has minimal stretch.