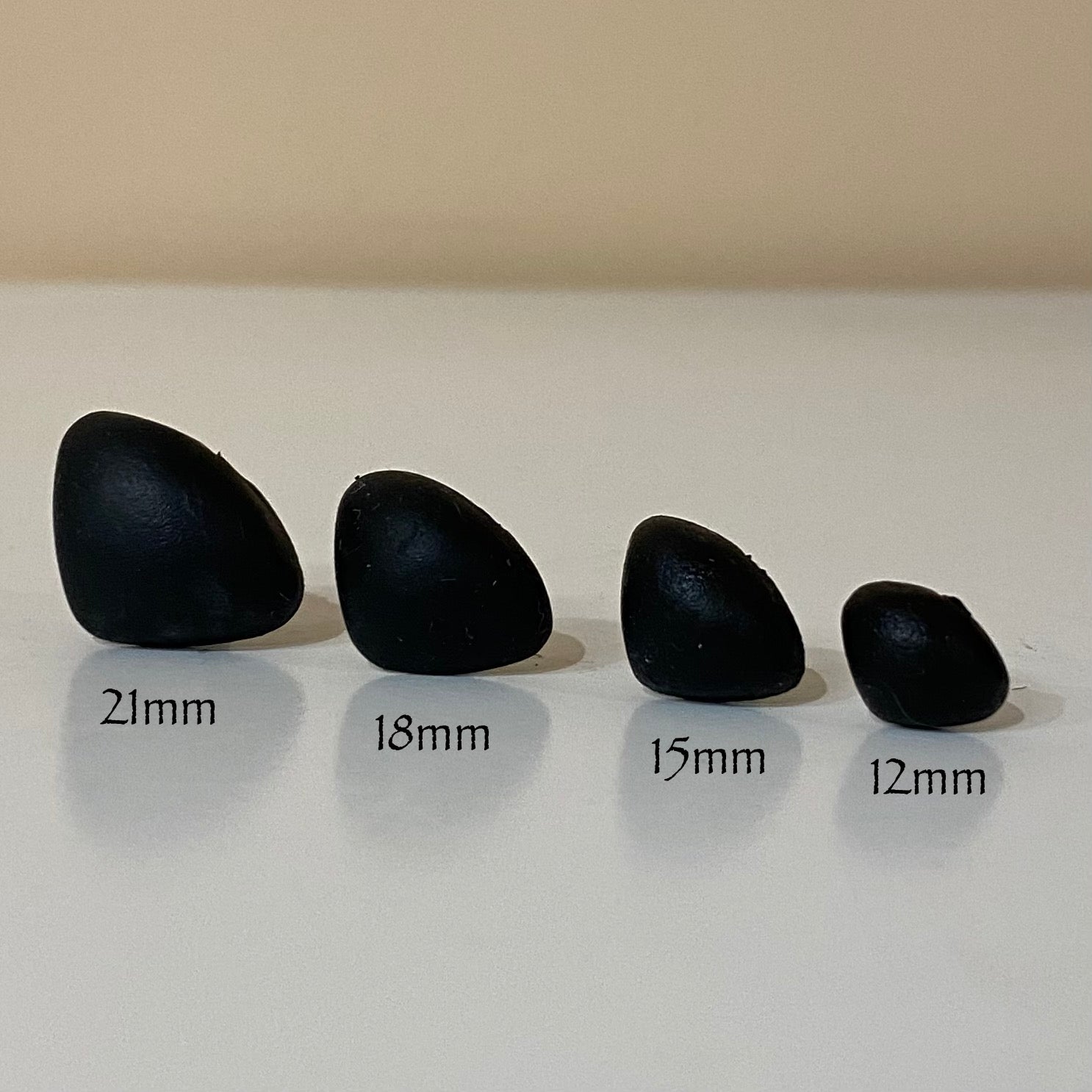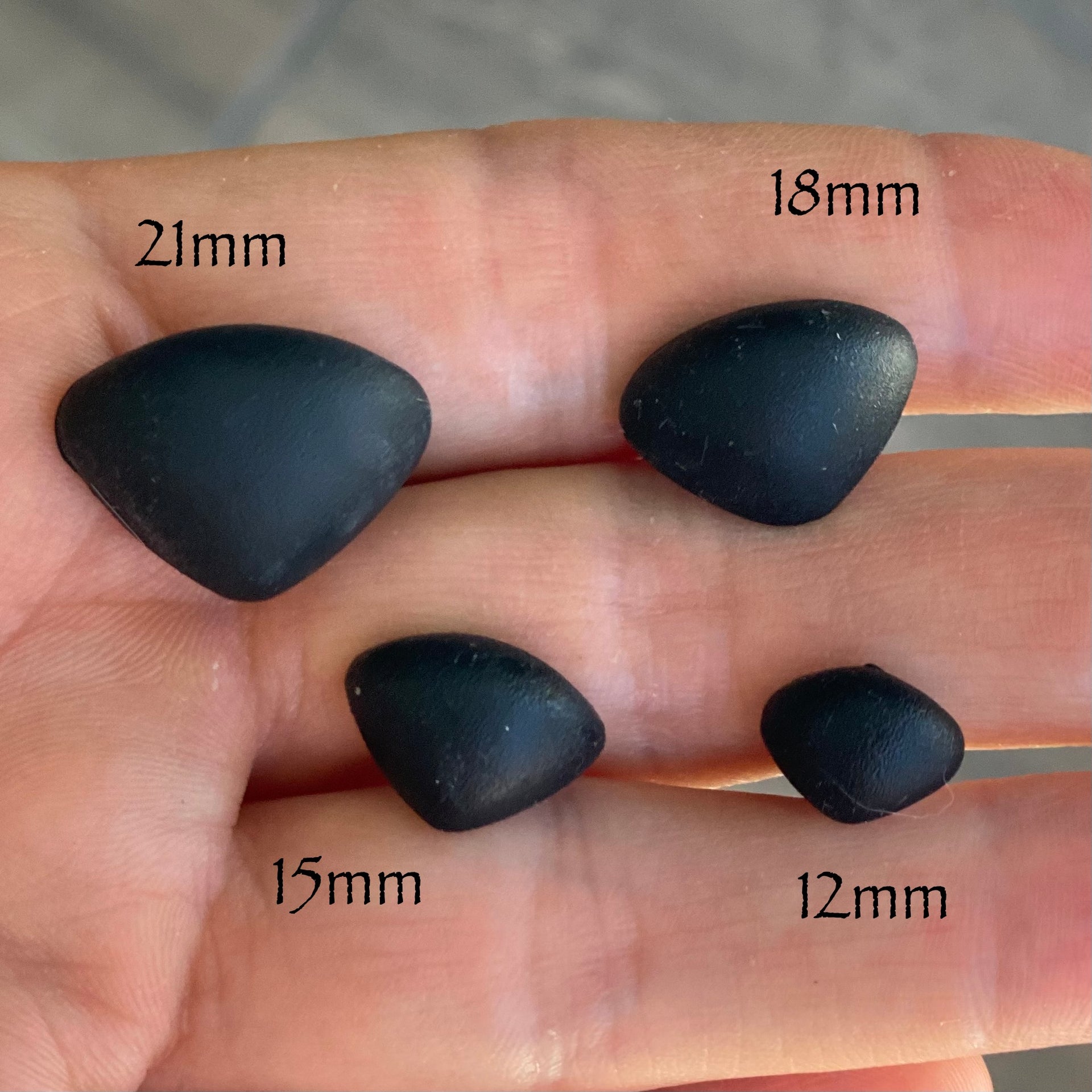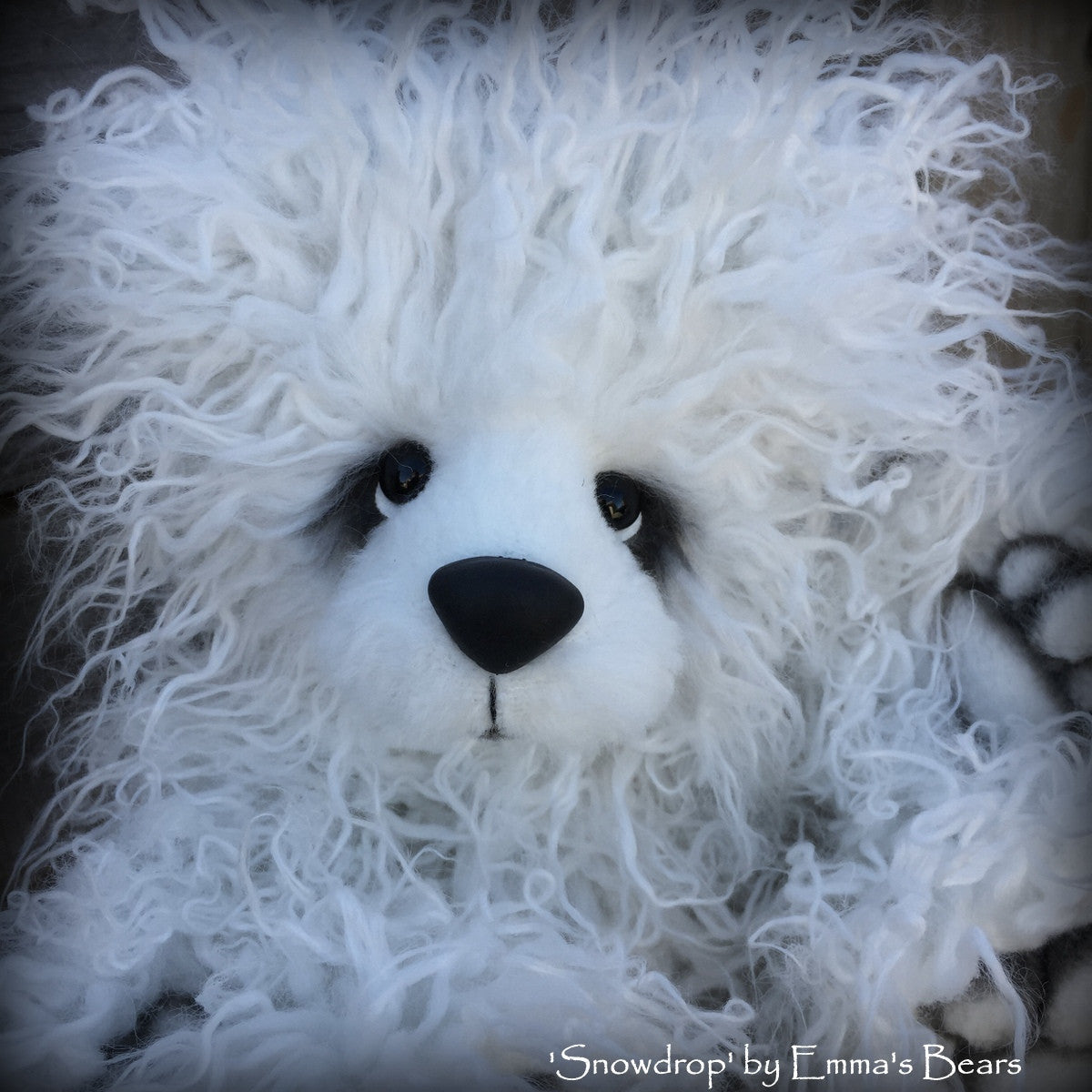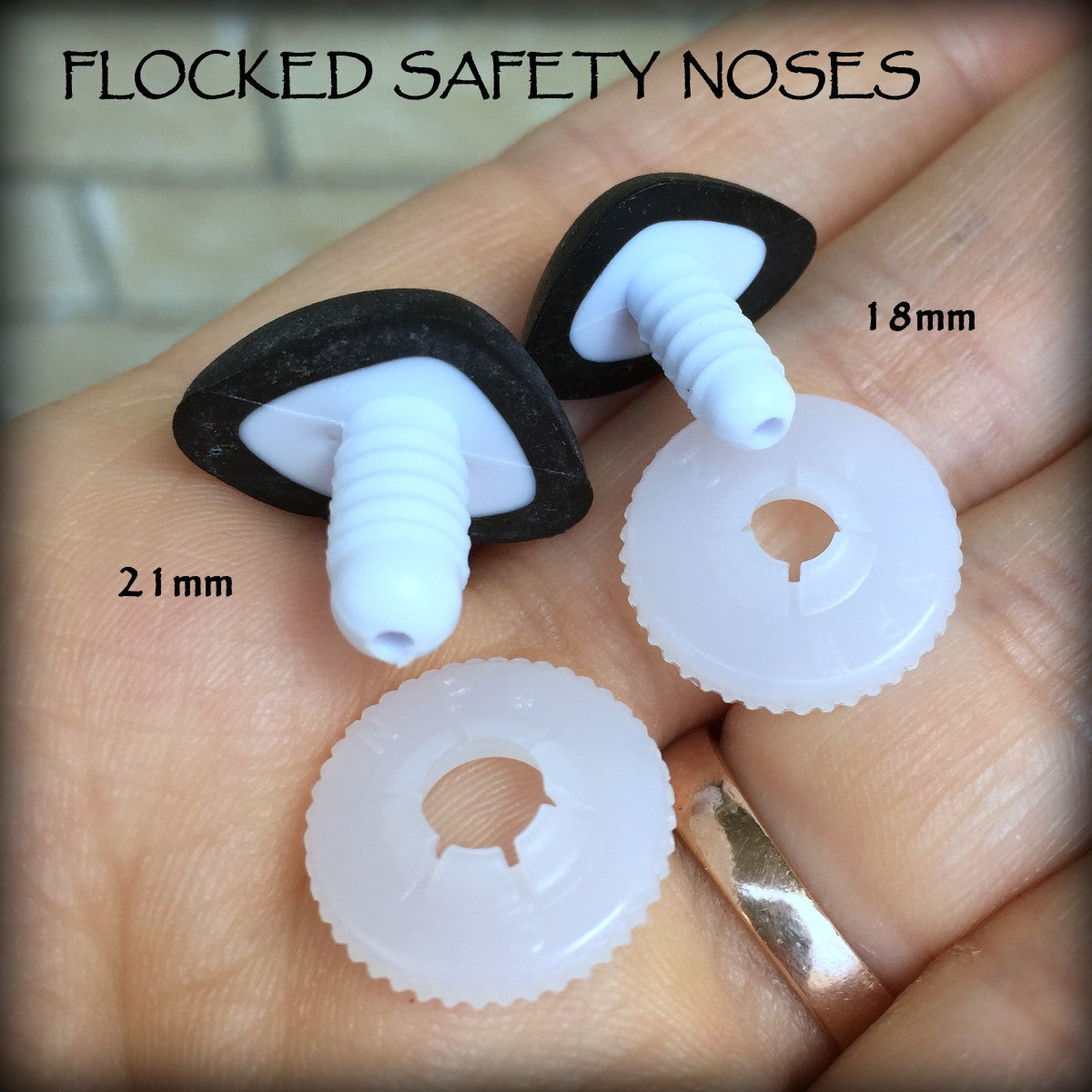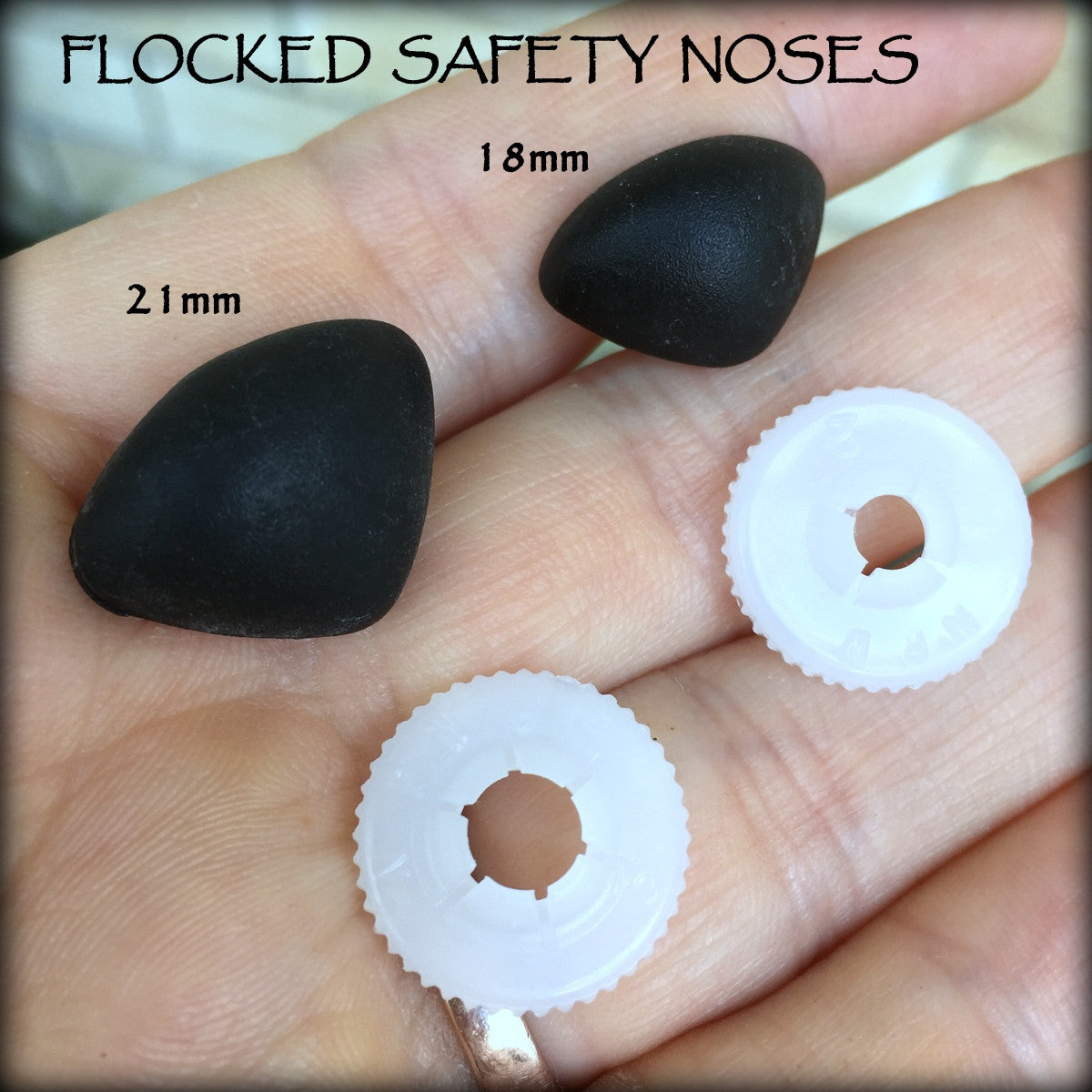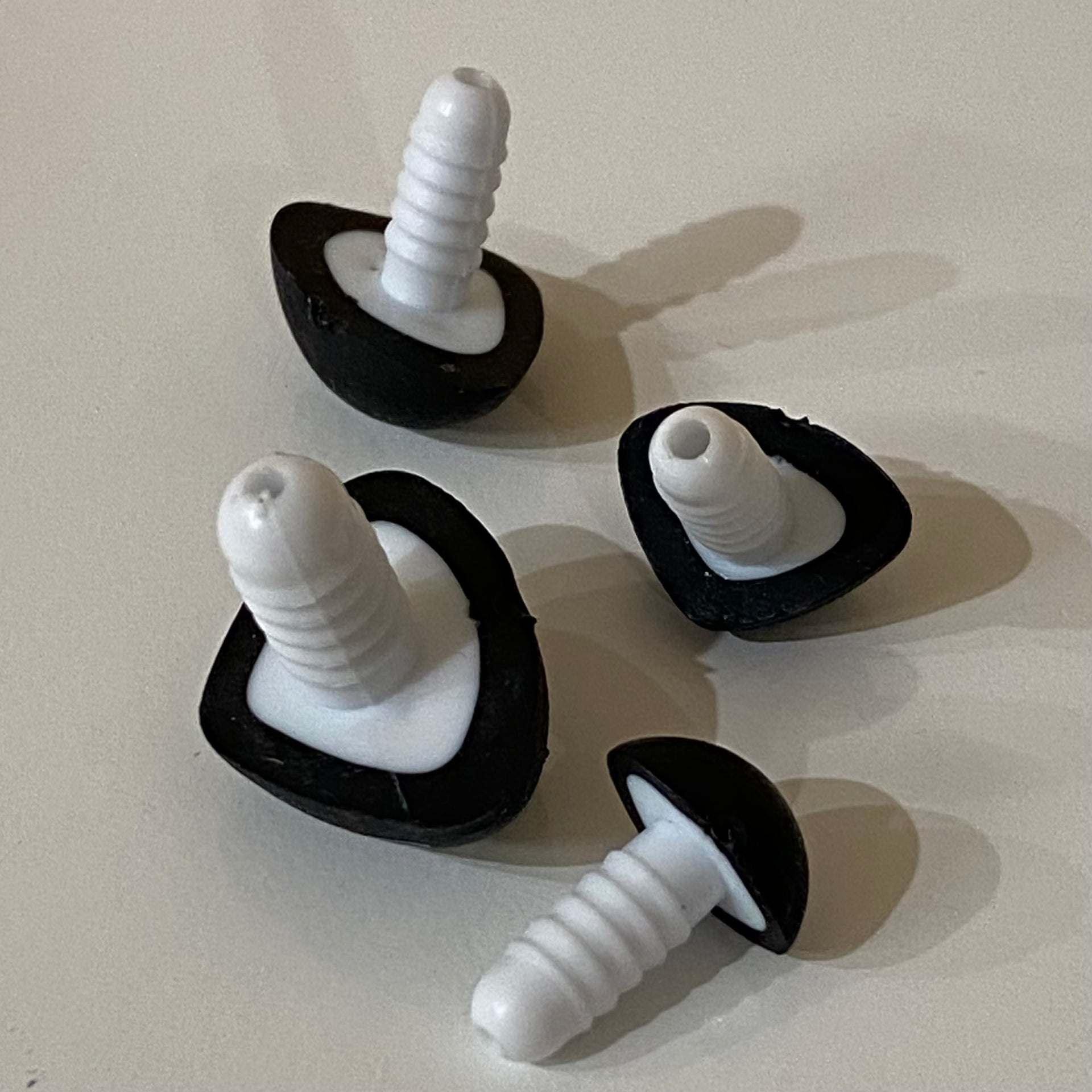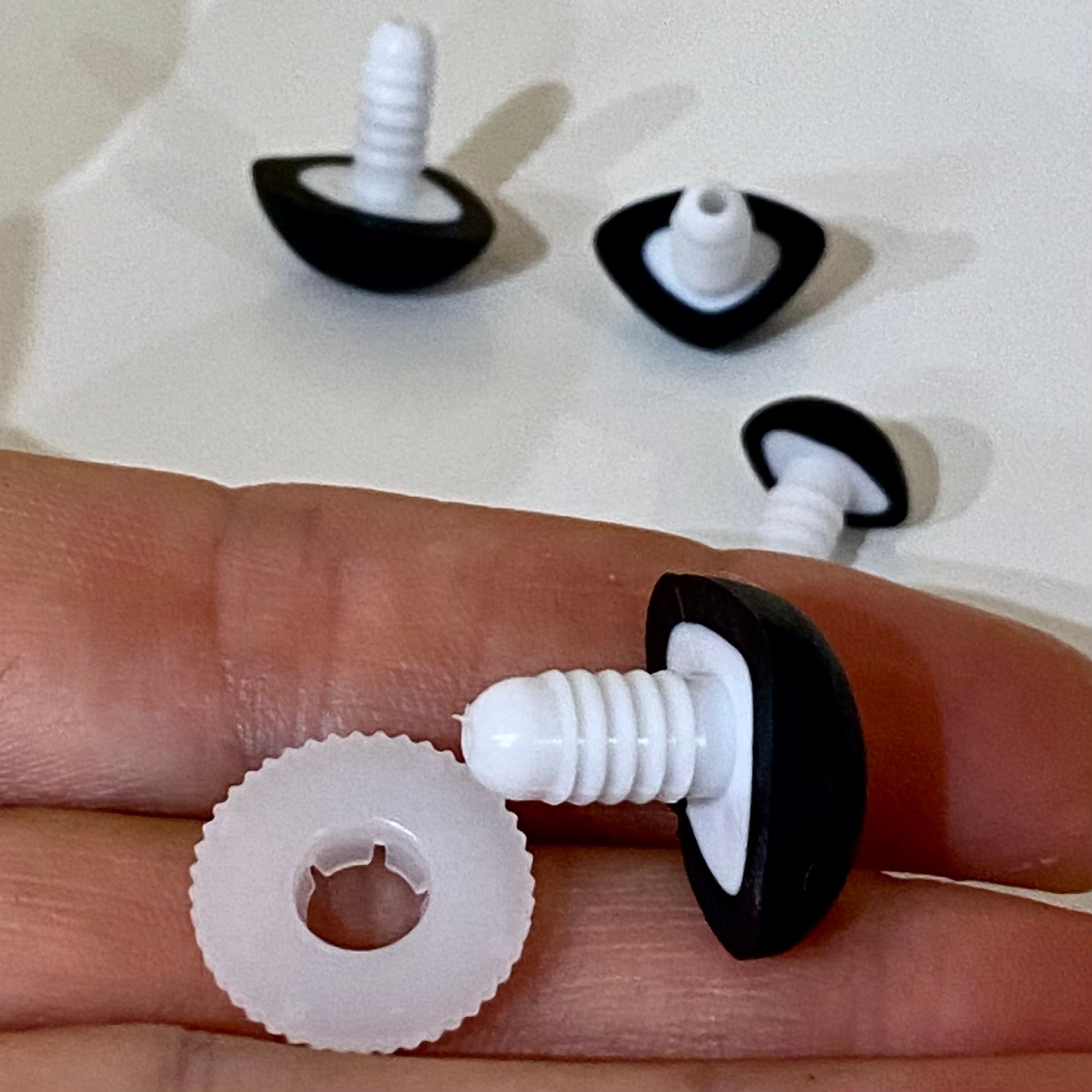 Safety Noses - Soft Flocked Black
Safety noses are a great alternative to embroidering noses on your bears and soft toys. They fasten the exact same way as safety eyes (slip the rod at the back of the nose through a small hole in the fabric, and secure the cap onto the back of it tightly, locking it in place). It's important to note that safety noses need to be placed onto your bear/toy's face BEFORE stuffing. 

These noses are a classic triangle-shaped soft-flocked plastic available in four sizes. Please use the images as a guide to how the styles and sizes vary. 
PLEASE SELECT YOUR REQUIRED SIZE VIA THE DROP DOWN MENU