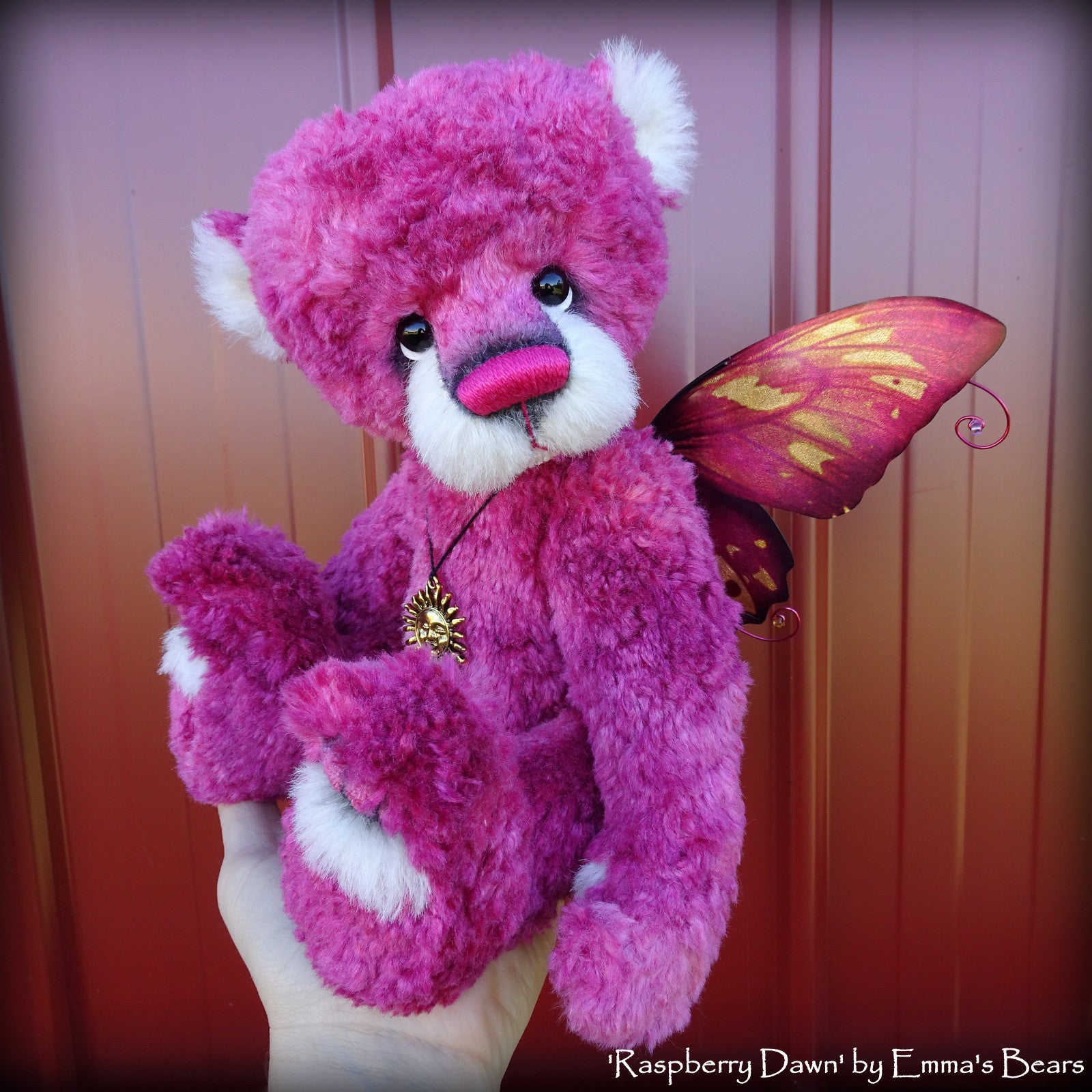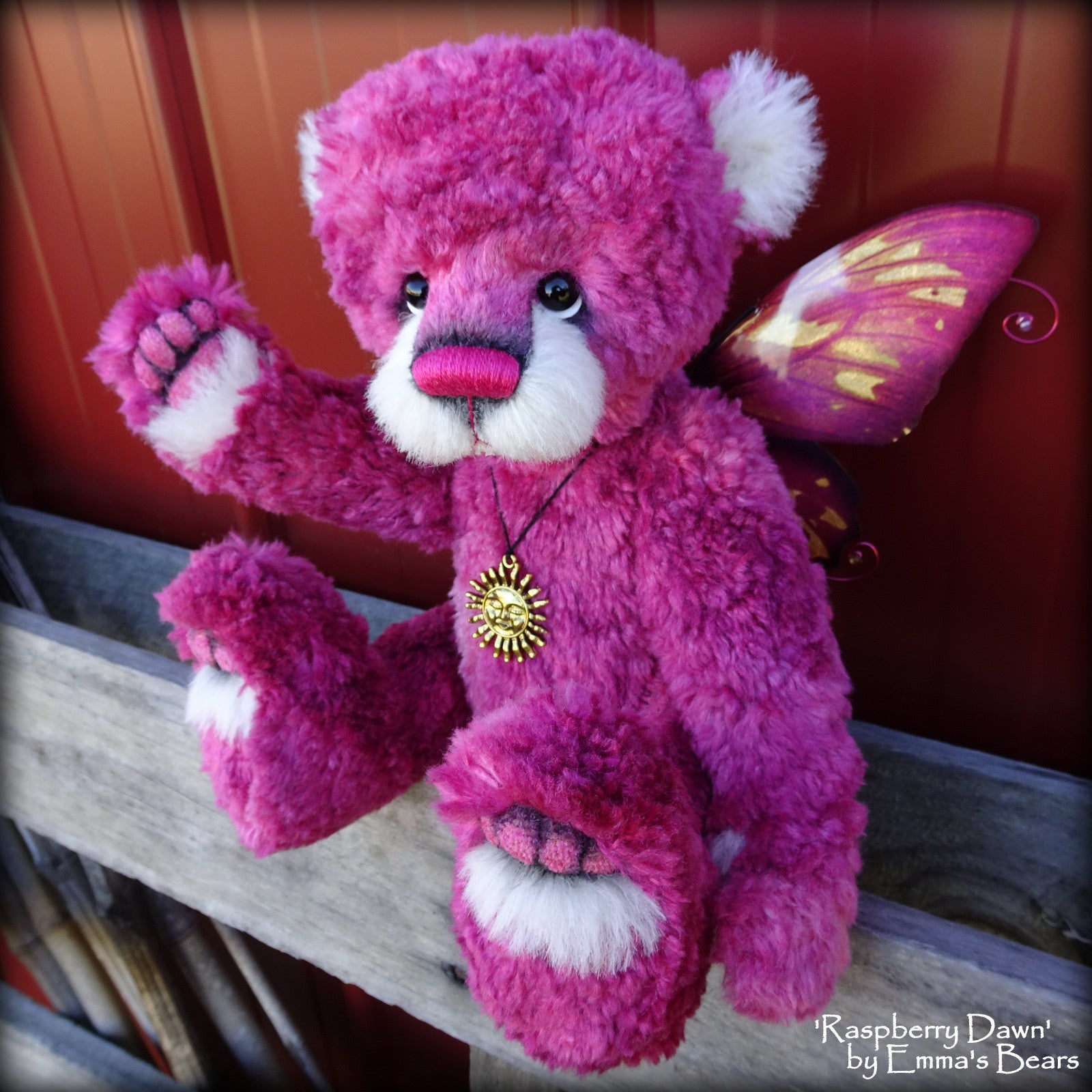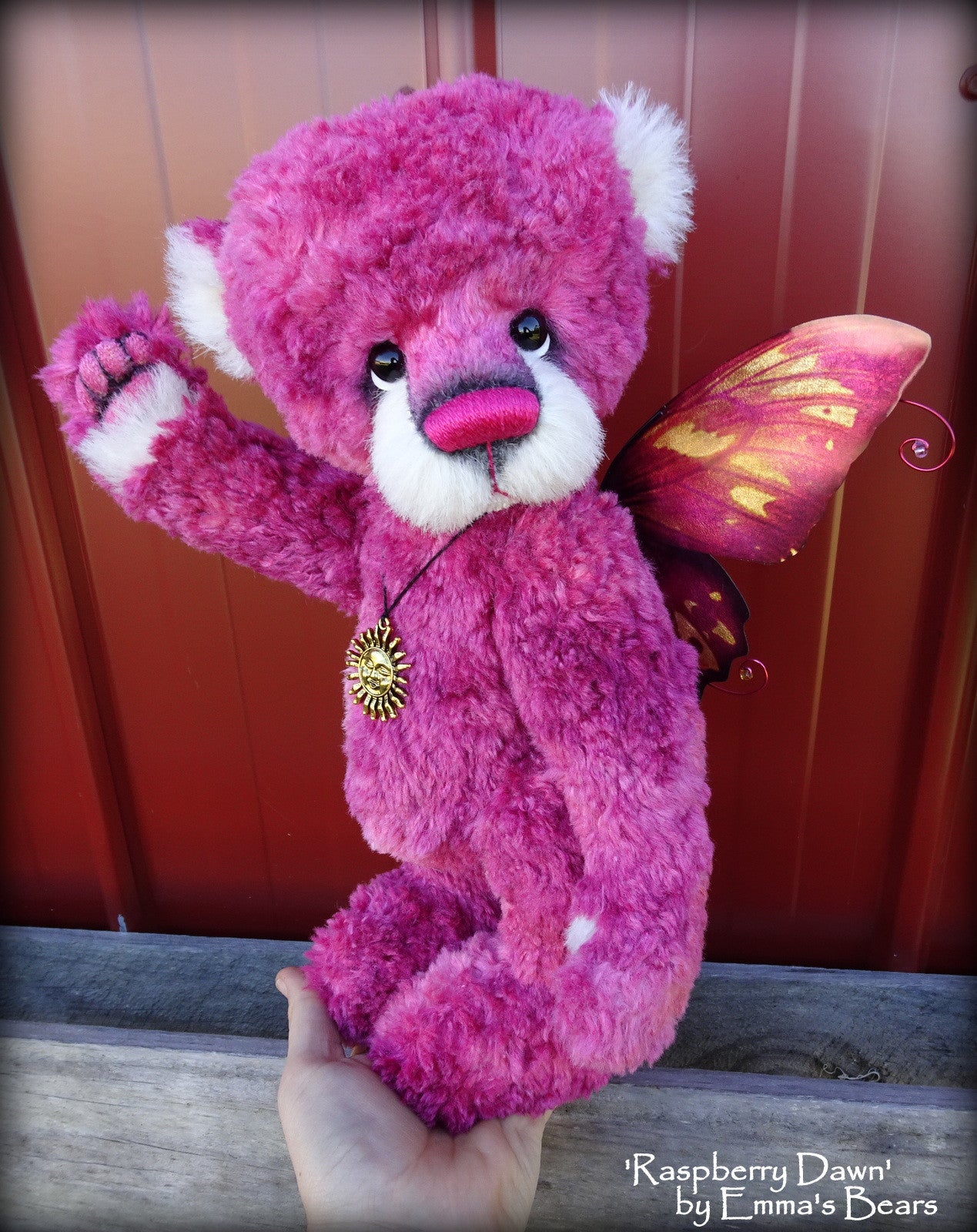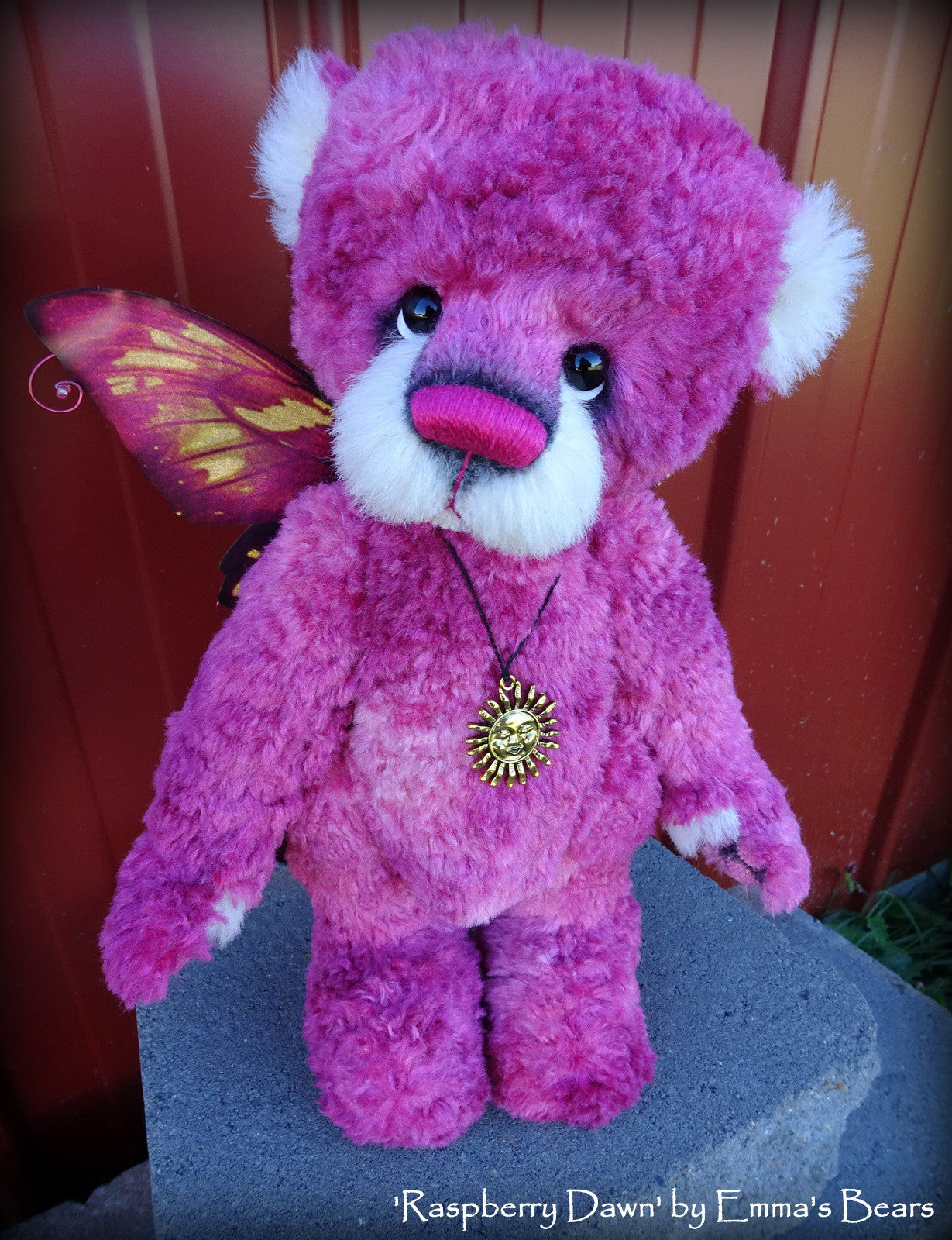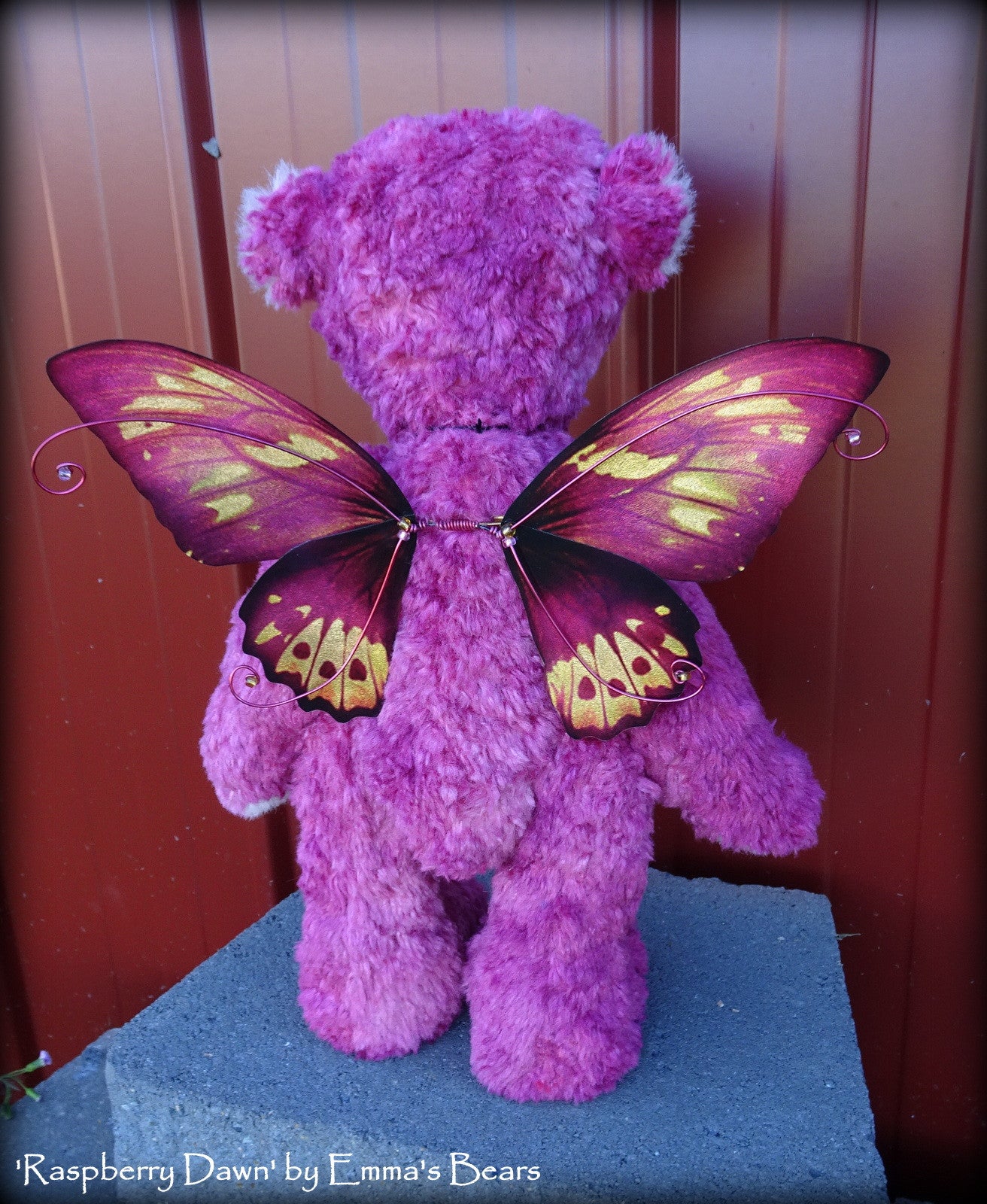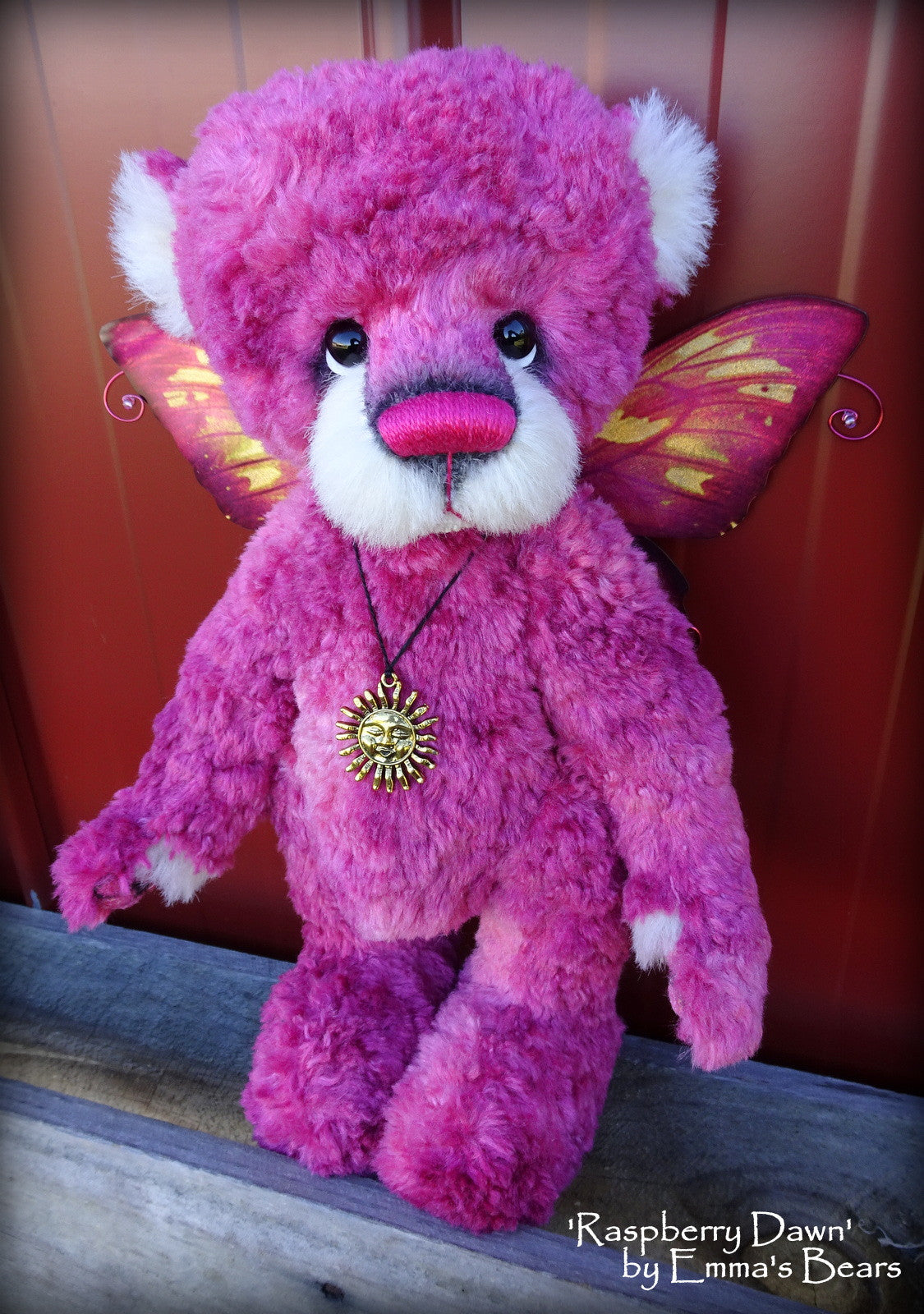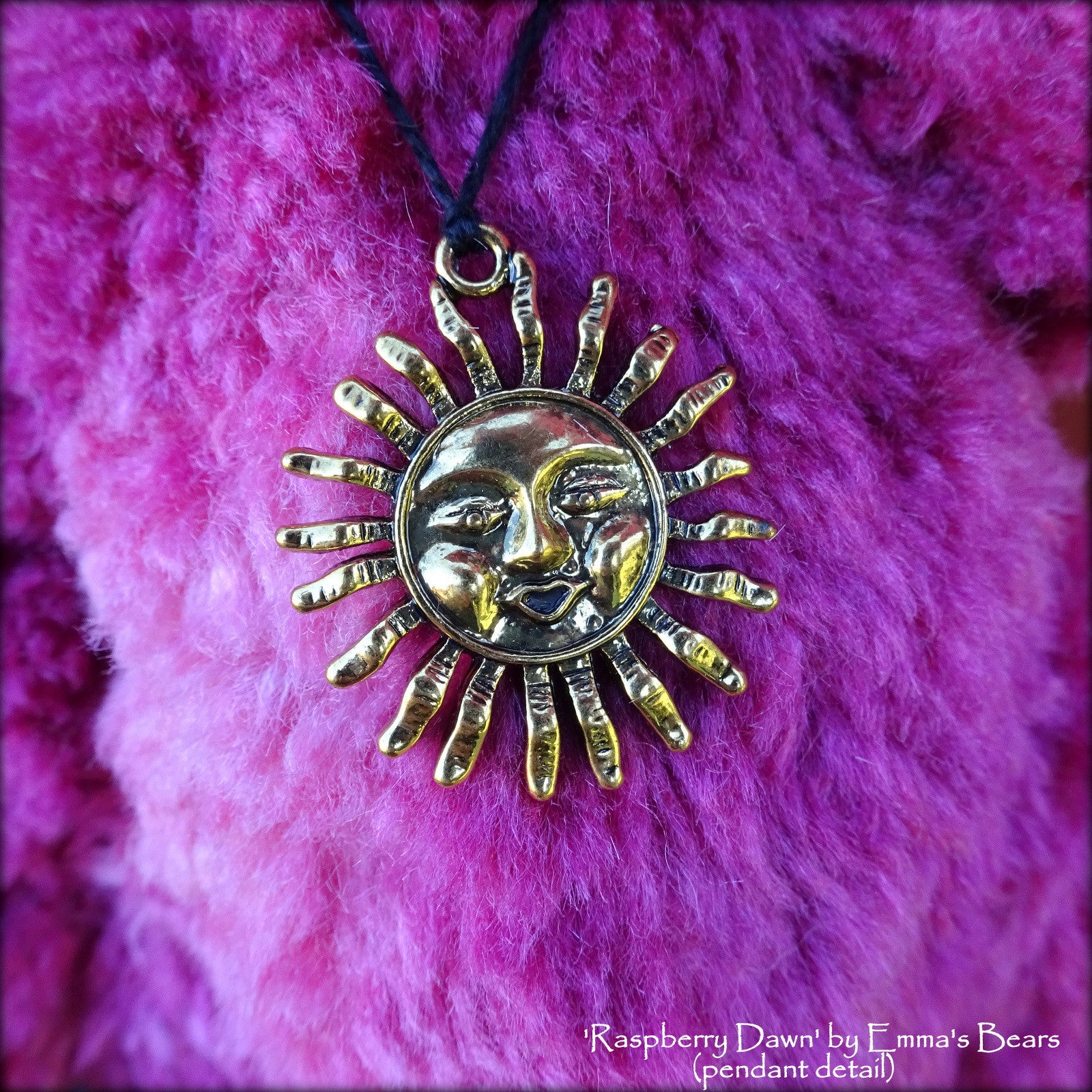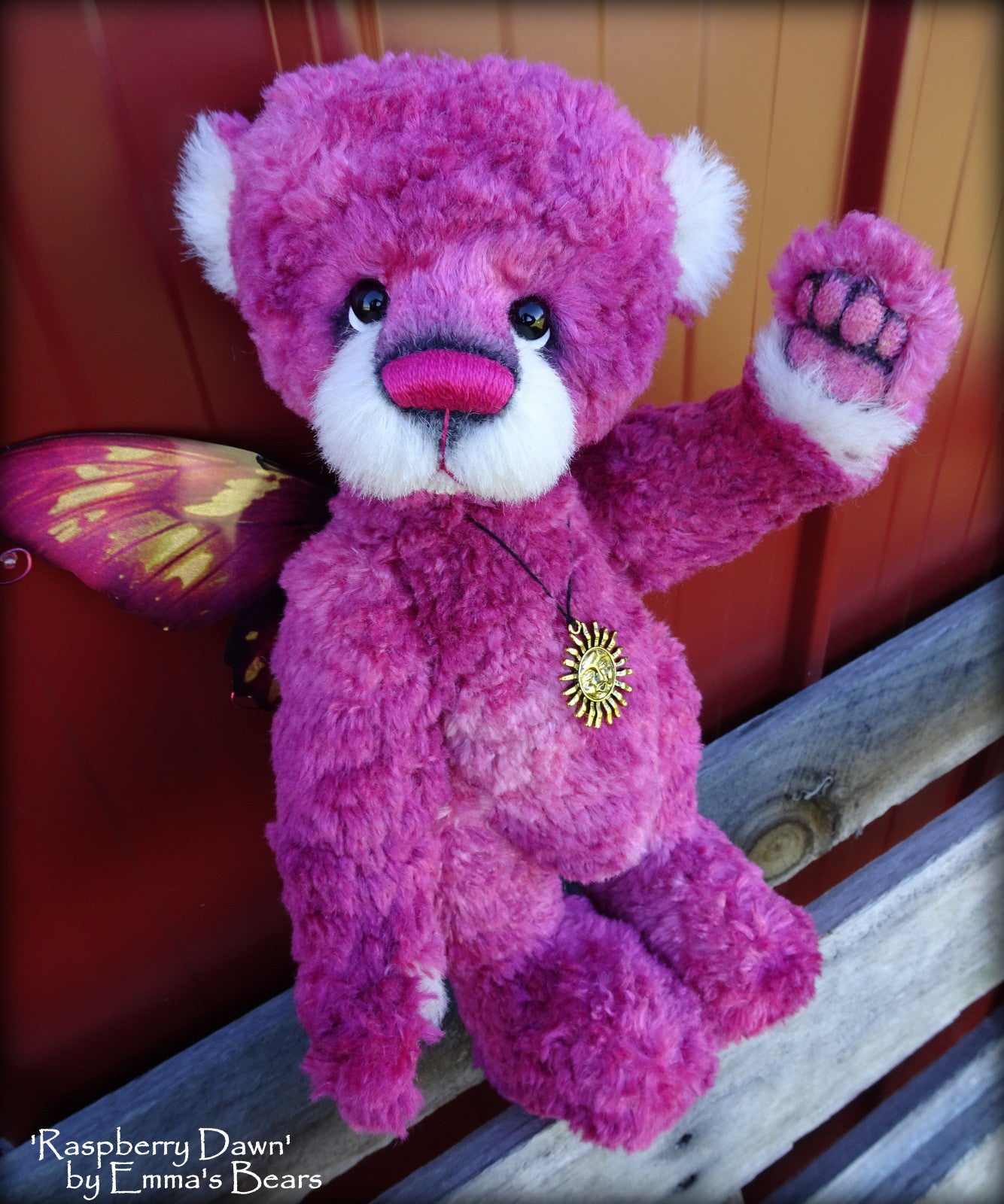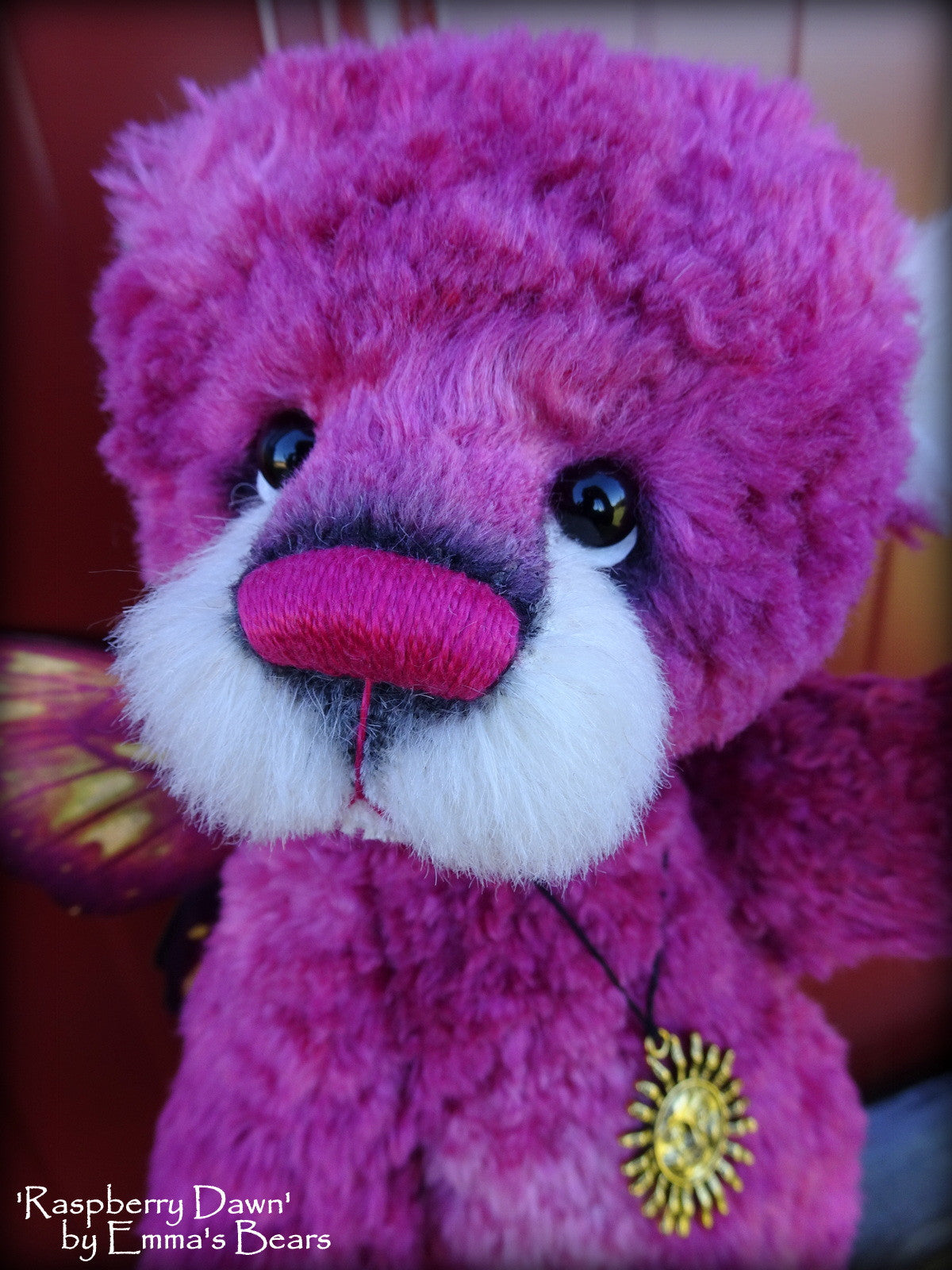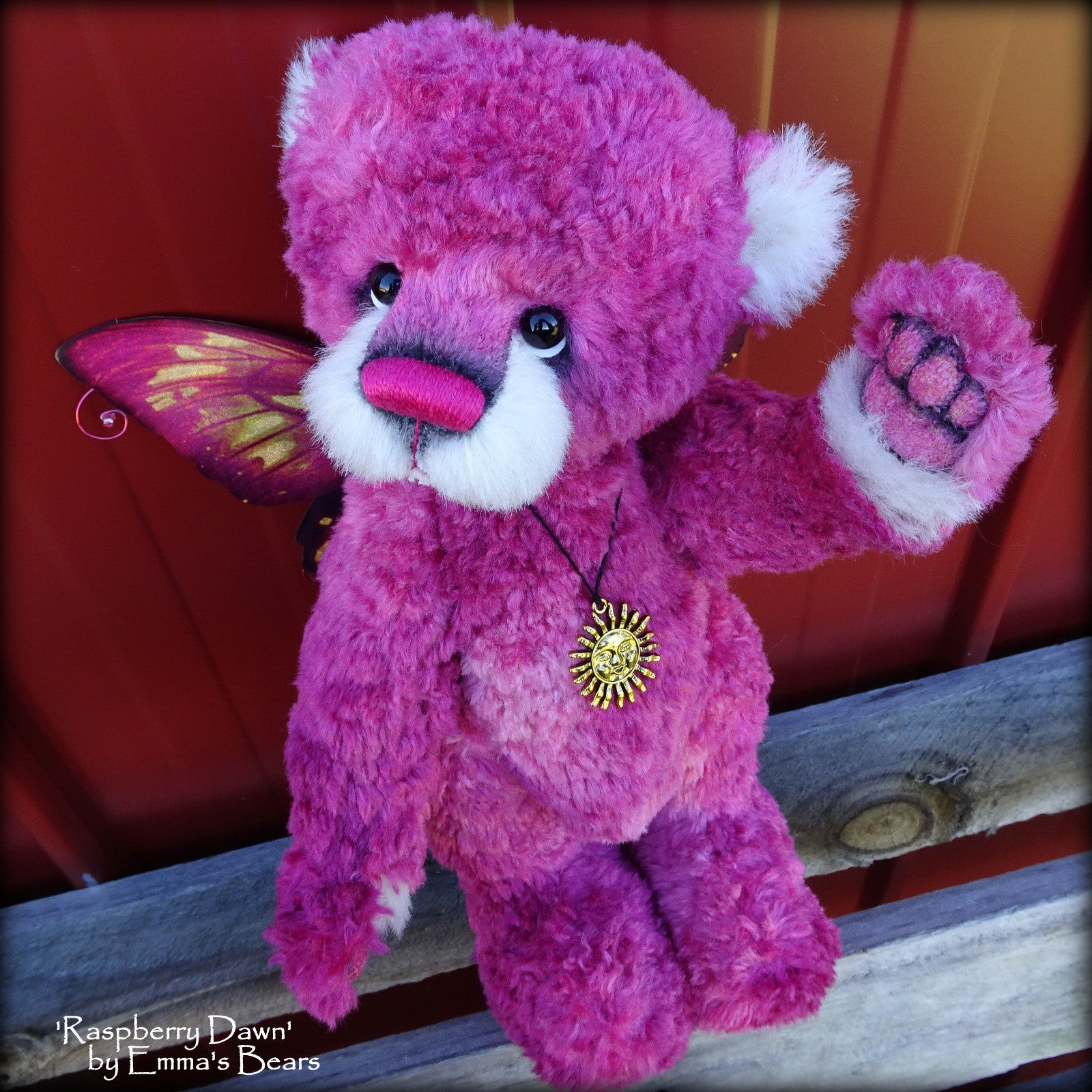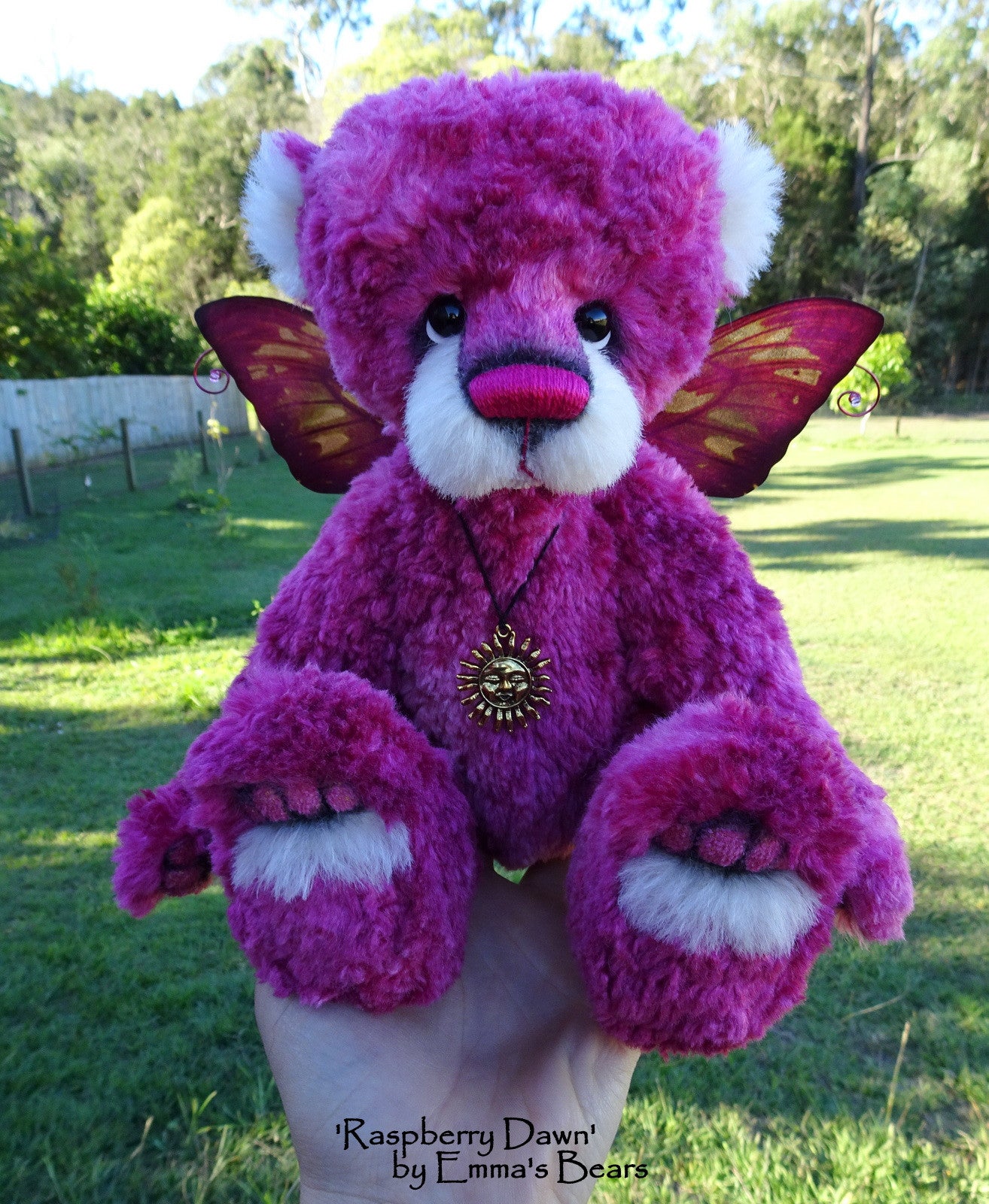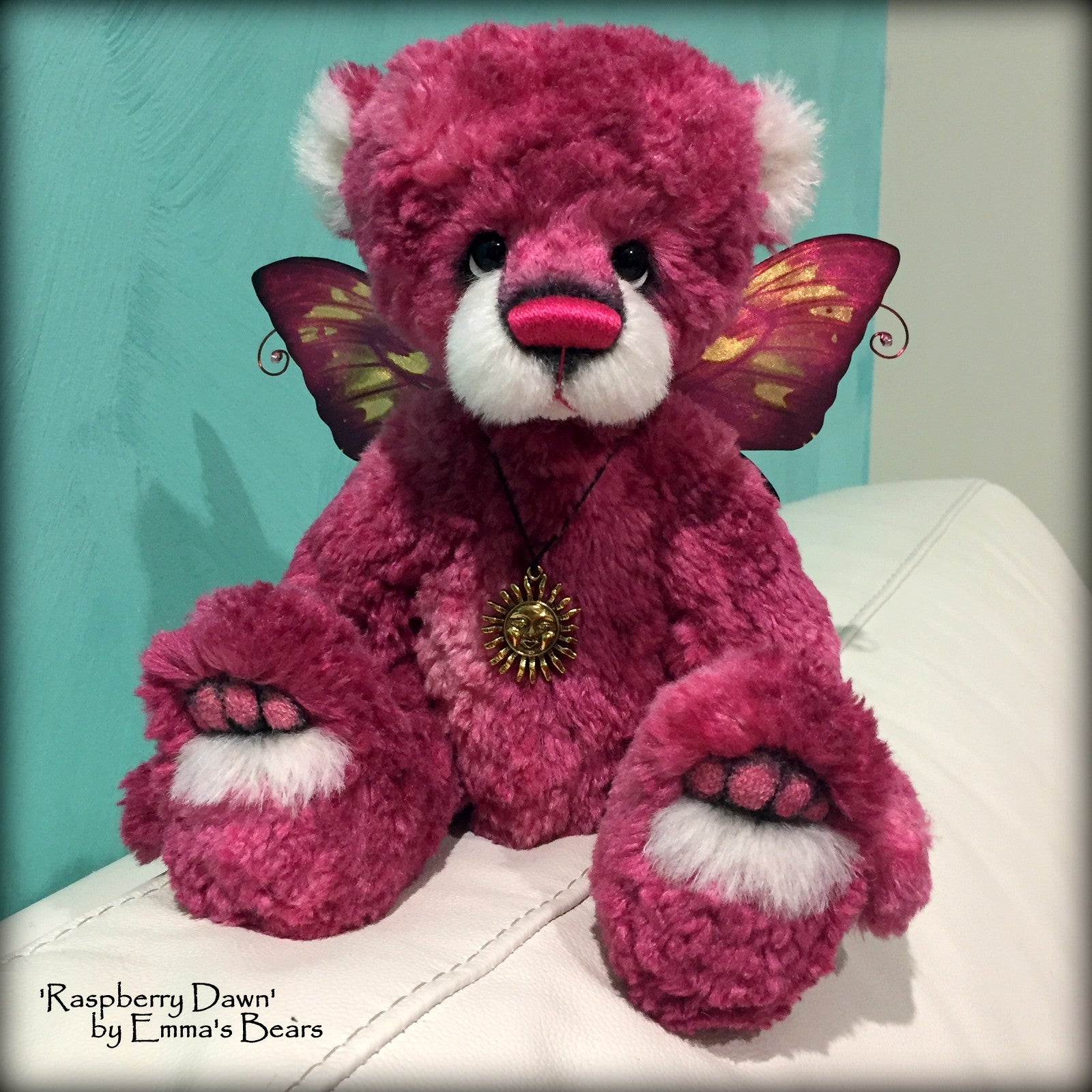 Raspberry Dawn - 13" hand-dyed silk/mohair blend fairy bear by Emmas Bears - OOAK
'Raspberry Dawn'
By Emma and Mark Nicholson

13" (34cm)
Raspberry Dawn is our very first bear to be made from a lovely Schulte silk-mohair blend fur. We have seen silk-blend fabrics in use by other artists previously, but had never had the opportunity to try it ourselves before. That was until I spotted a piece at the recent Winter Wonderland show - on a table by Wendy of Wanda Jaye Collectables. The piece was a stunning blend of blushed raspberry tones - and my imagination went wild.

Little 'Raspberry Dawn' is the resulting fairy-bear creation. The true colour is quite tricky to capture as it seems to appear different when inside versus outside, but is a fairly close match to the wings she wears. Most of the photos of her have been taken outside in natural light, but this seems to show her a little more magenta then she really is. So we've also taken a photo of her indoors (last image), but this shows her a little more red then she truly is!. 
Raspberry Dawn is predominantly cut from the stunning silk-mohair blend fur, but is also accented with insets of white mohair. She looks out through black glass eyes and has a big hand-embroidered raspberry perle cotton nose. She is fully T-pin jointed and stuffed well with a mix of polyfill, glass and steel shot. We have trimmed back her toes and fingers and given her 3D detailed paw pads. 
Raspberry Dawn wears a gold-tone sun pendant around her neck and comes with her large raspberry and gold handmade fairy wings (fully removable - held in place with a safety pin fastener). She is a one of a kind artist bear. Her big friend 'Orpheus' is available in his own listing.
~*~ Please Note that these bears are designed to be Adult Collectables and not intended for infants and young children due to small parts and potential for damage