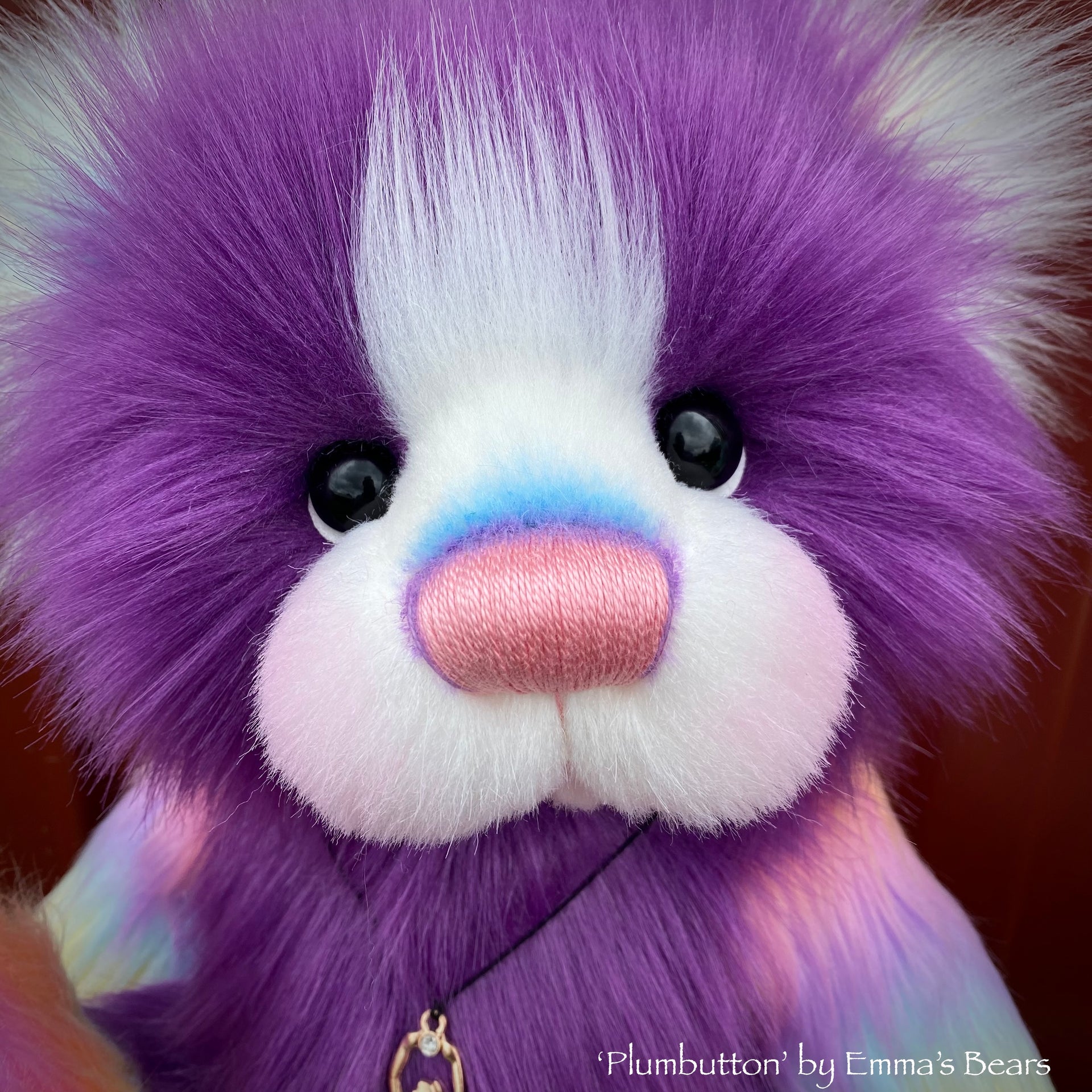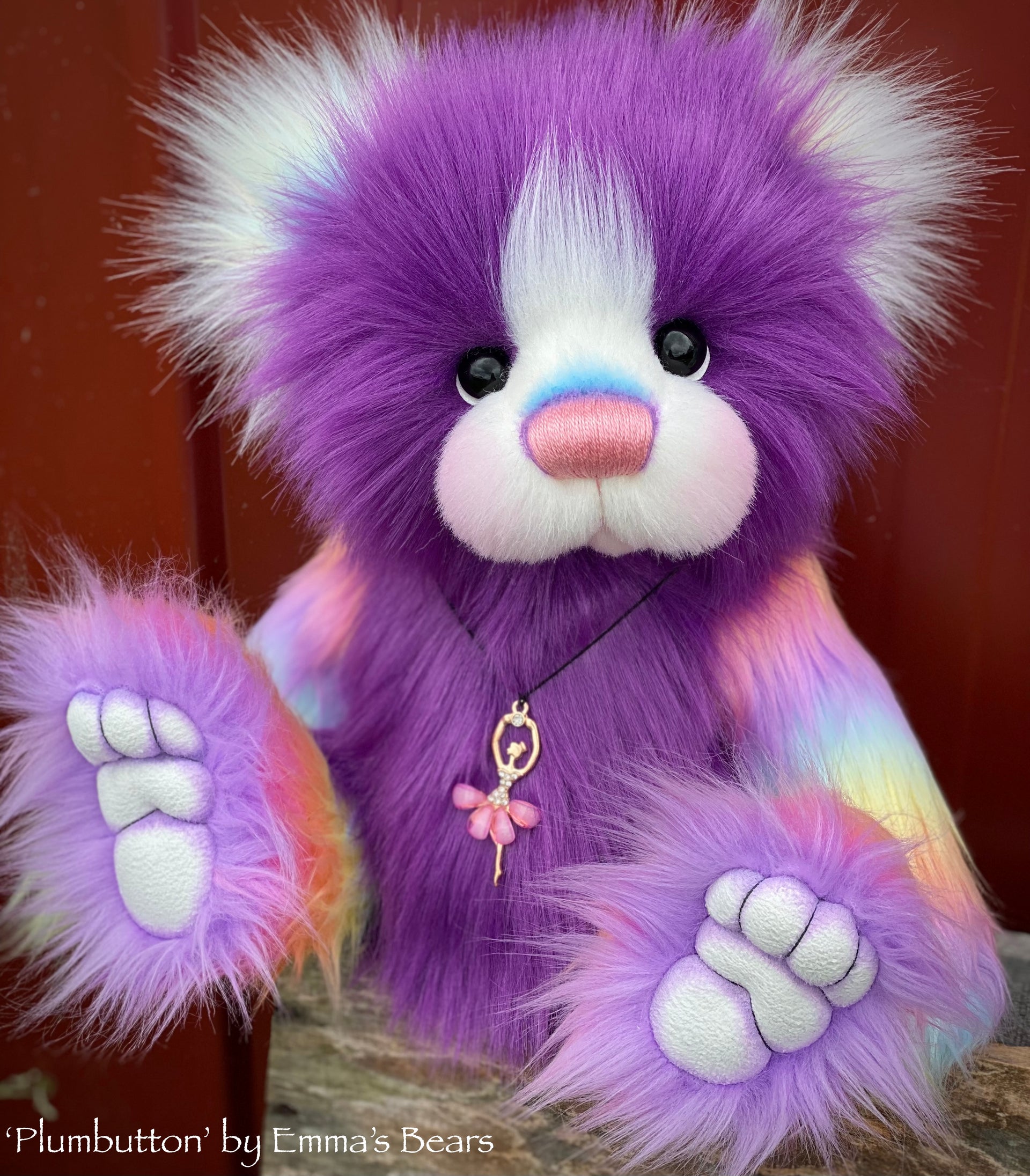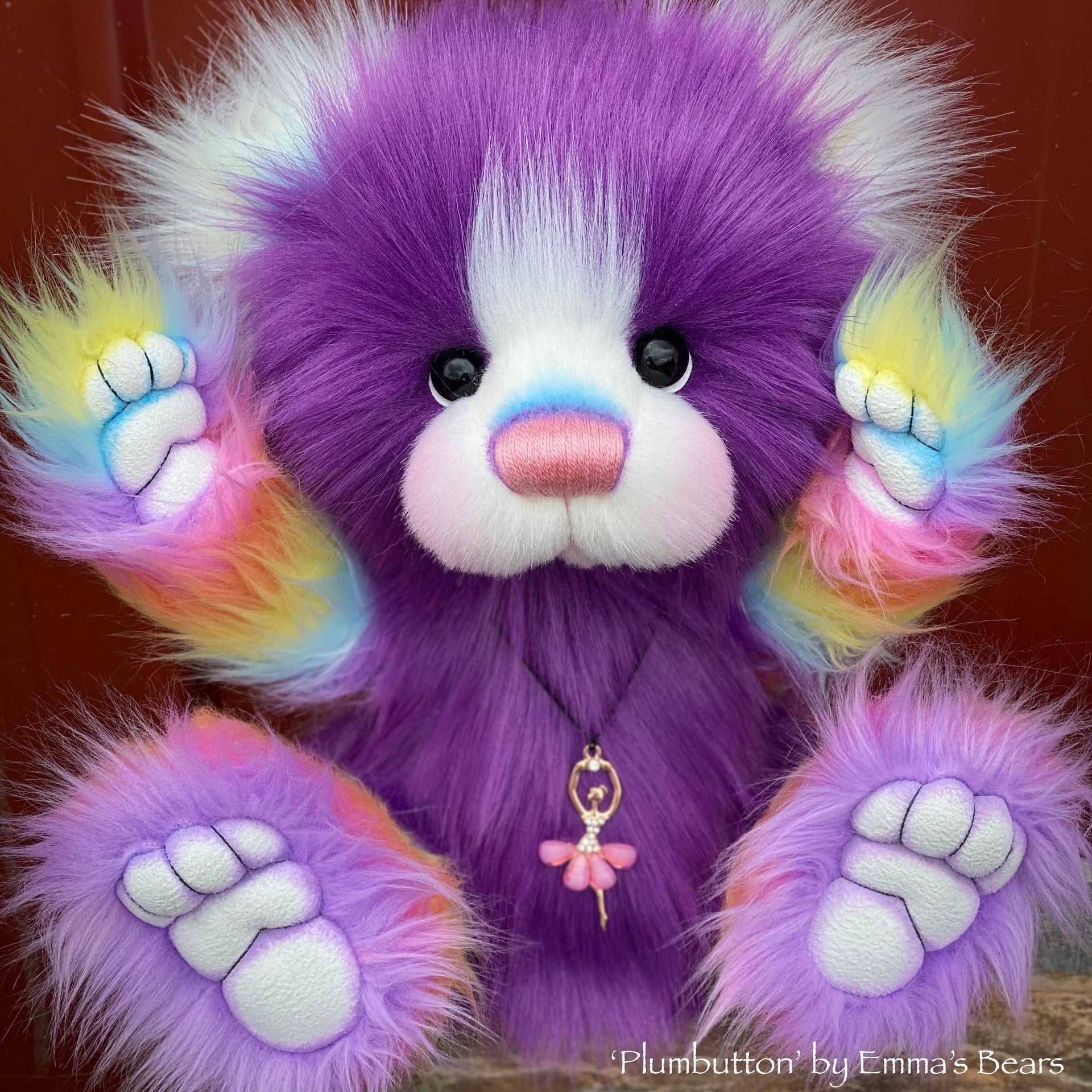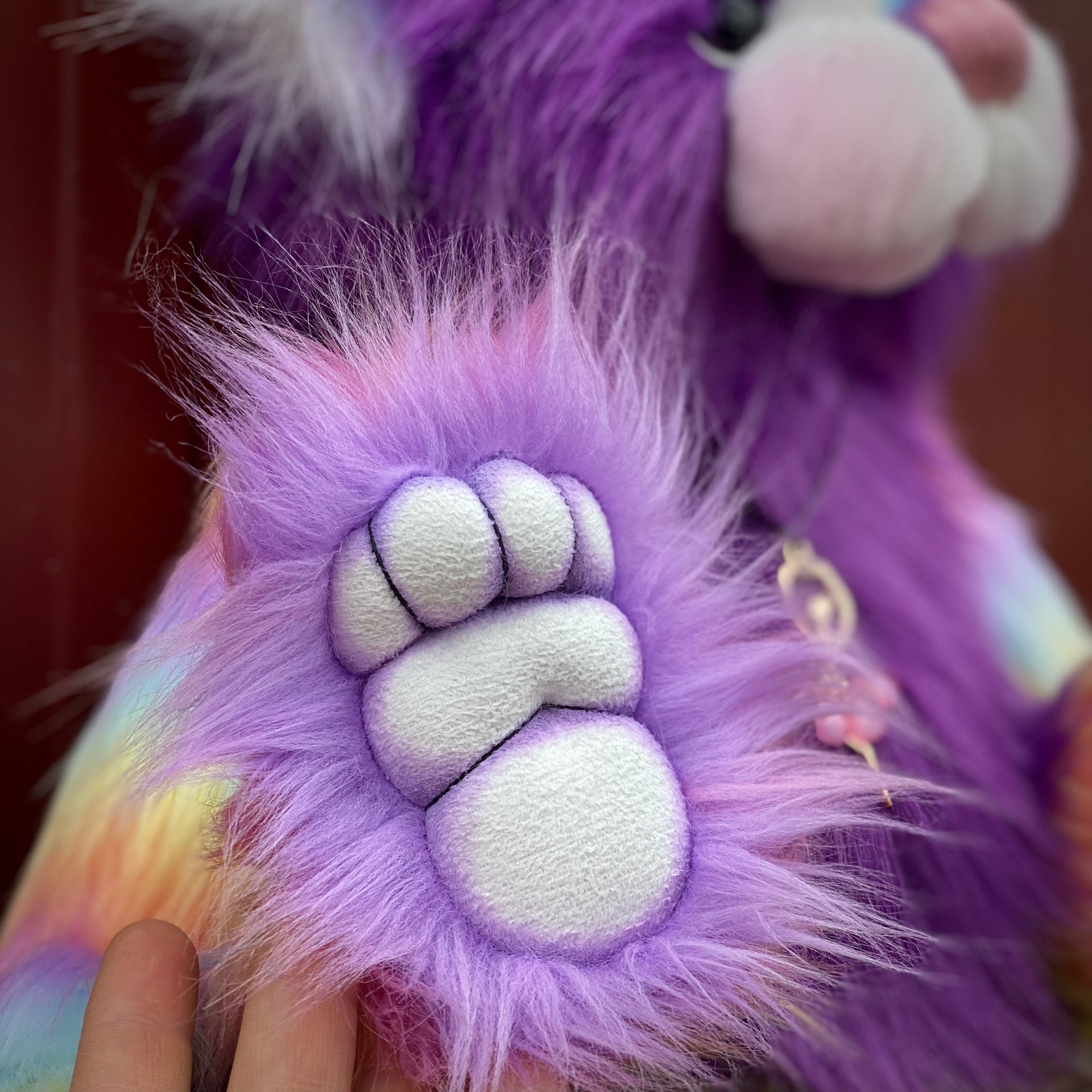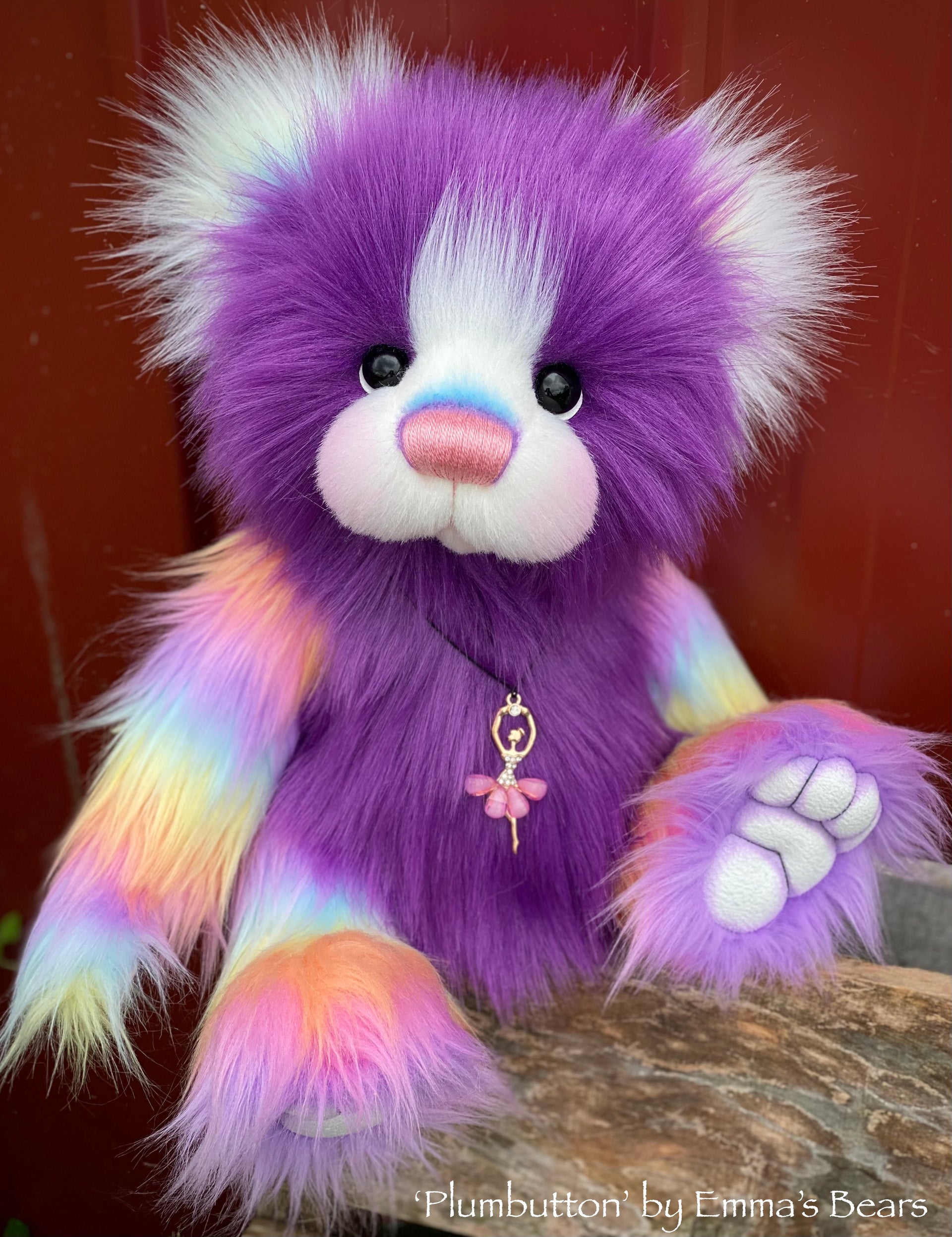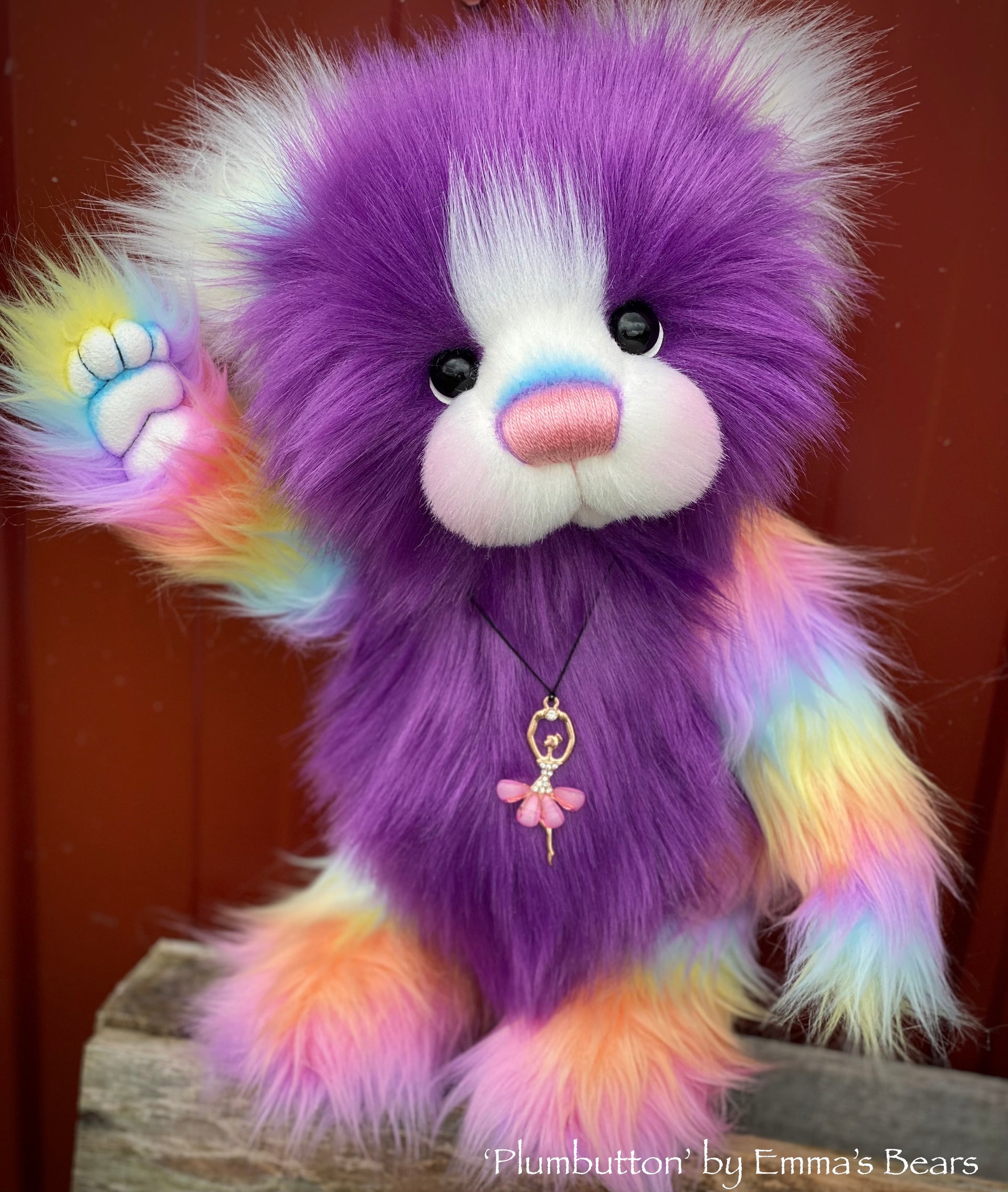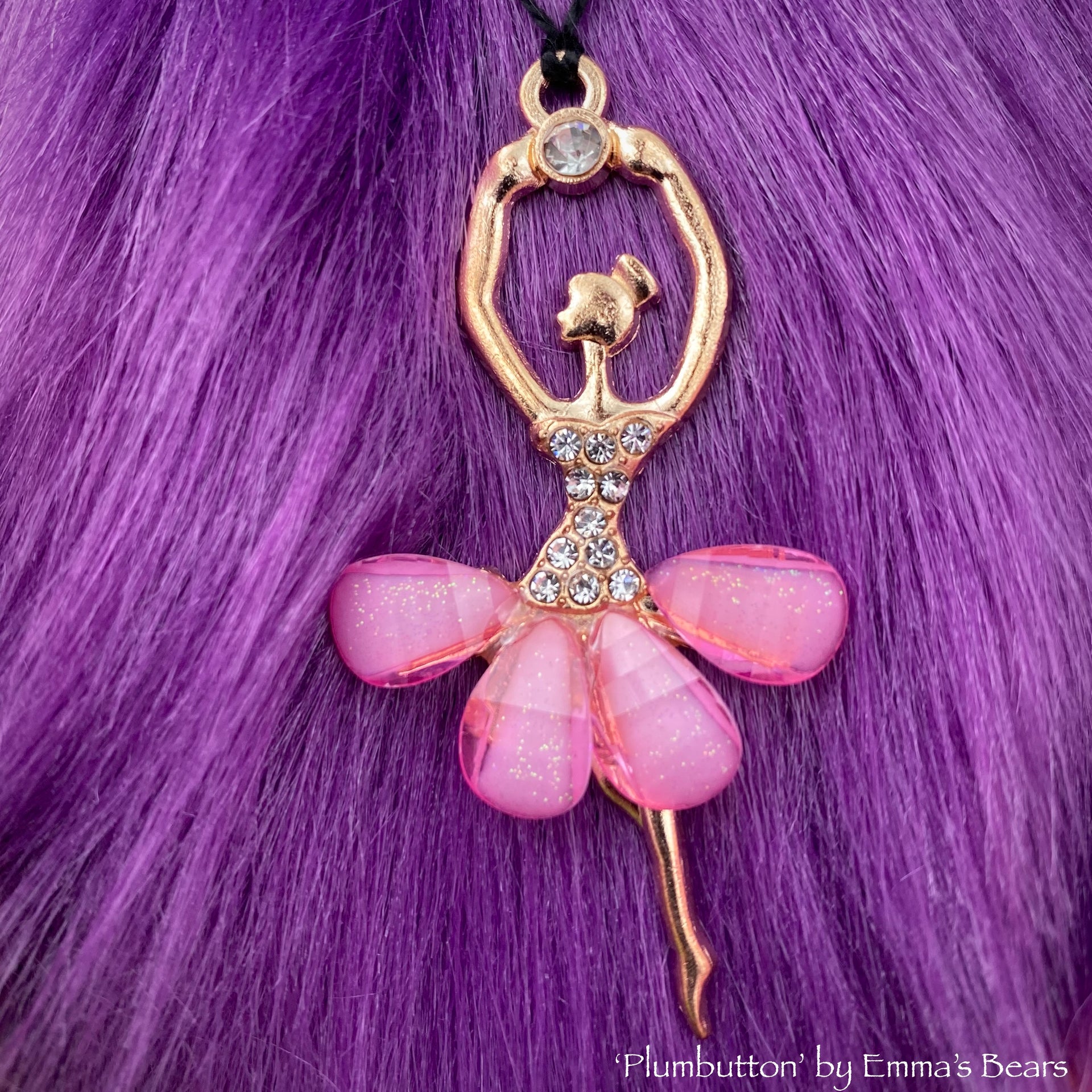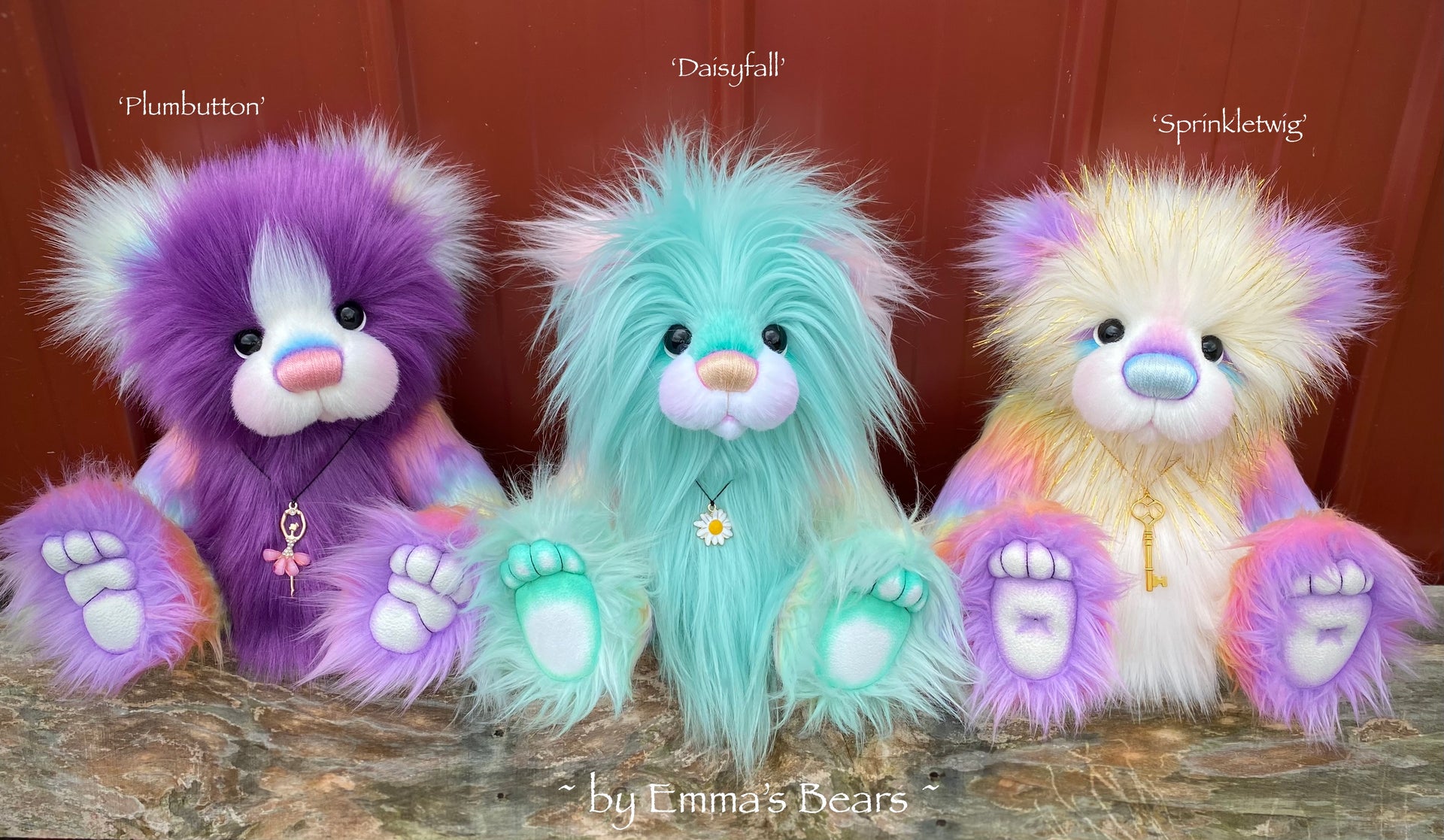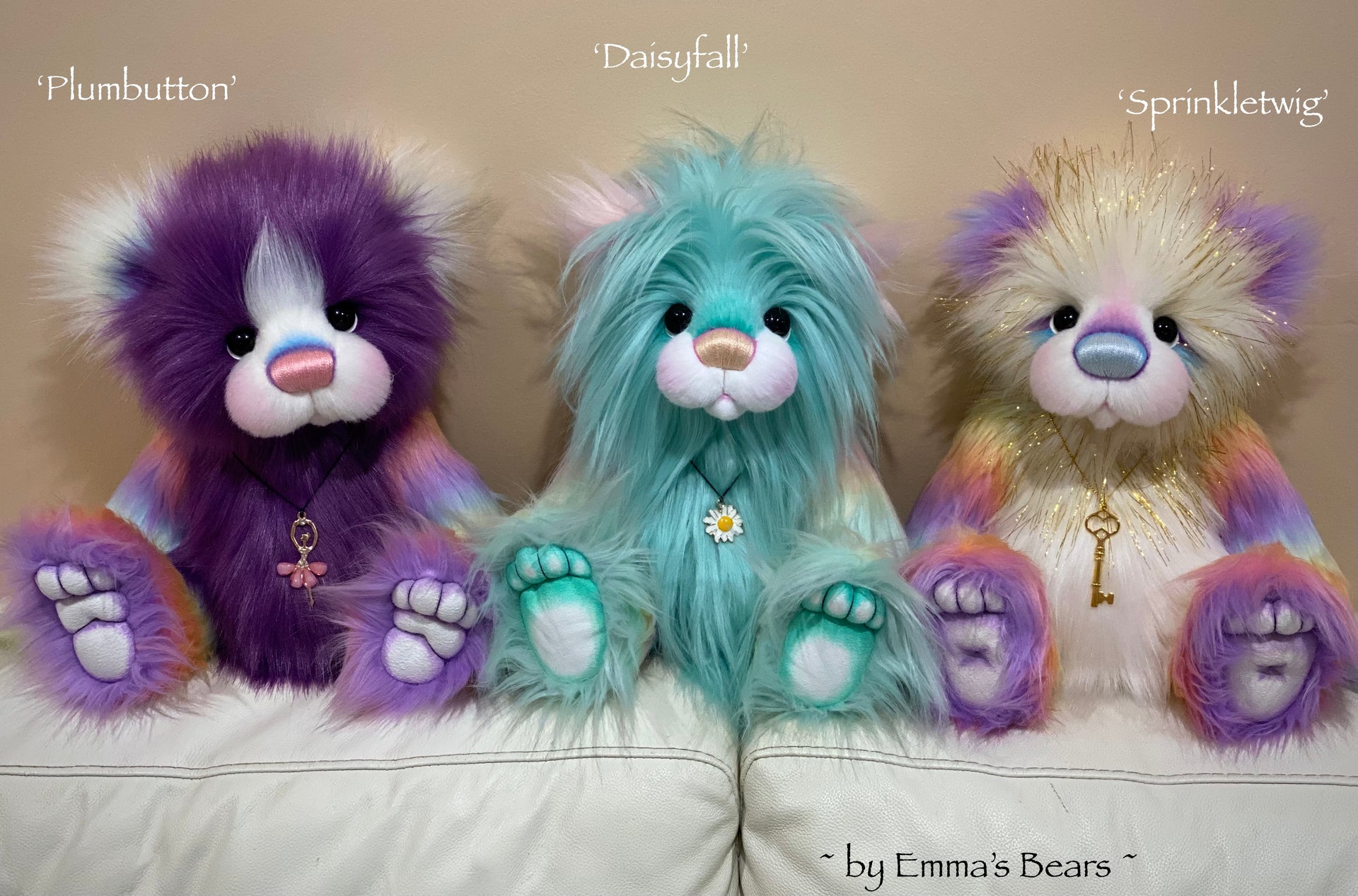 Plumbutton - 16" faux fur bear by Emmas Bears - OOAK
'Plumbutton'
By Emma and Mark Nicholson
EMMA'S BEARS
16" (40cm)


This quirky little darling is one of our latest kit example bears. 
To create this beautiful bear, we've used our 16" Lyric design which allowed us to utilise three of our gorgeous faux fur colours - Marshmallow White, Pastel Rainbow and Passionflower. 
Plumbutton looks out through oversized black glass eyes and has a chunky hand embroidered pink perle cotton nose. She is fully 5-way T-pin jointed and stuffed with polyfill and steel shot. Her hands and paws are cut from some ivory faux suede and sculpted with our 3D toe and finger detailing. We've given her a delightful flower-petal ballerina pendant to complement the pink tones in her rainbow fur and her sweet nose.  
Plumbutton is a one of a kind artist bear as made by Emma's Bears. We will be offering a limited number of kits for this bear if you'd like to have a go at making one like her yourself - but he will be the only one ever made by us here at Emma's Bears. Her siblings 'Daisyfall' and 'Sprinkletwig' are available in their own listings. 

~*~ Please Note that these bears are designed to be Adult Collectables and not intended for infants and young children due to small parts and potential for damage