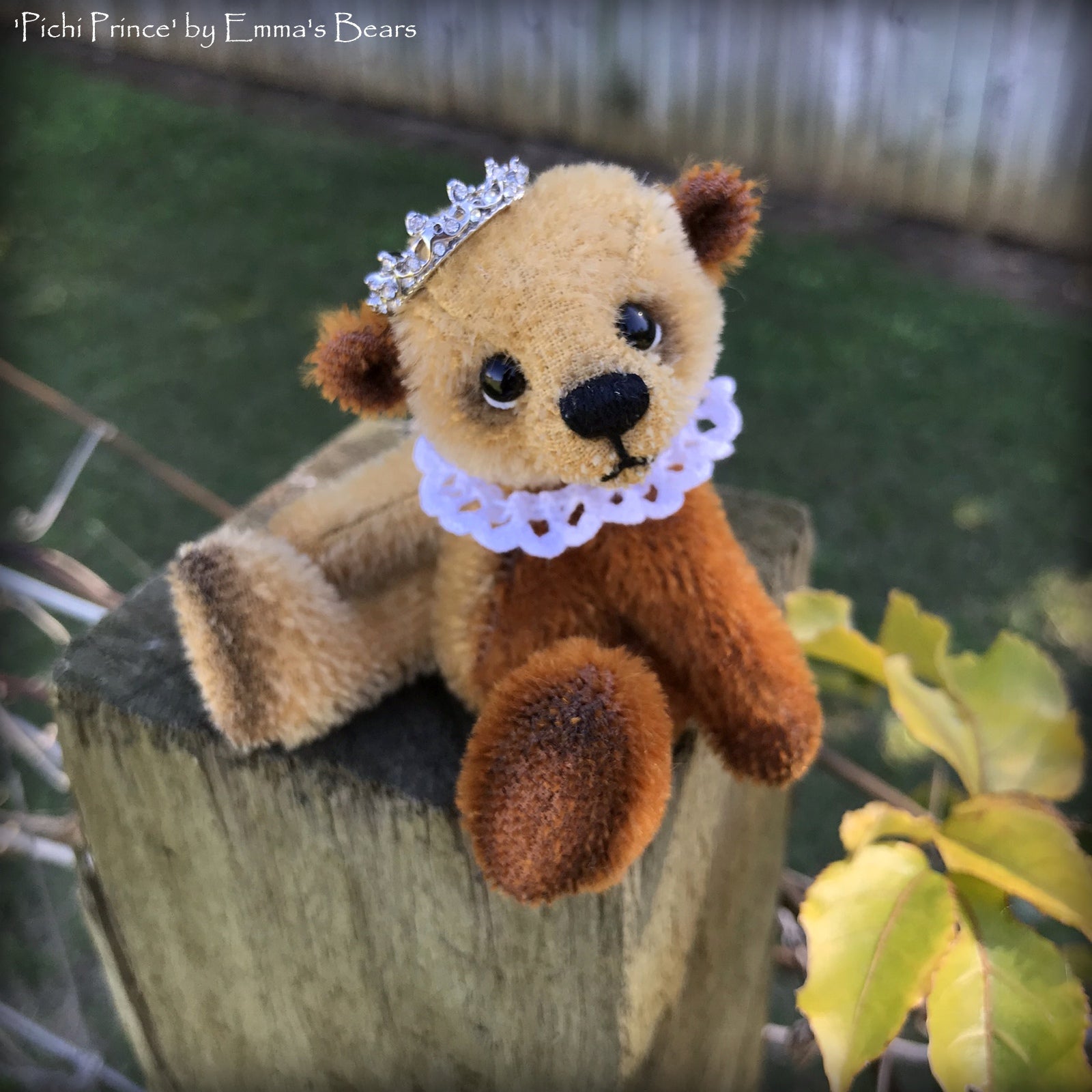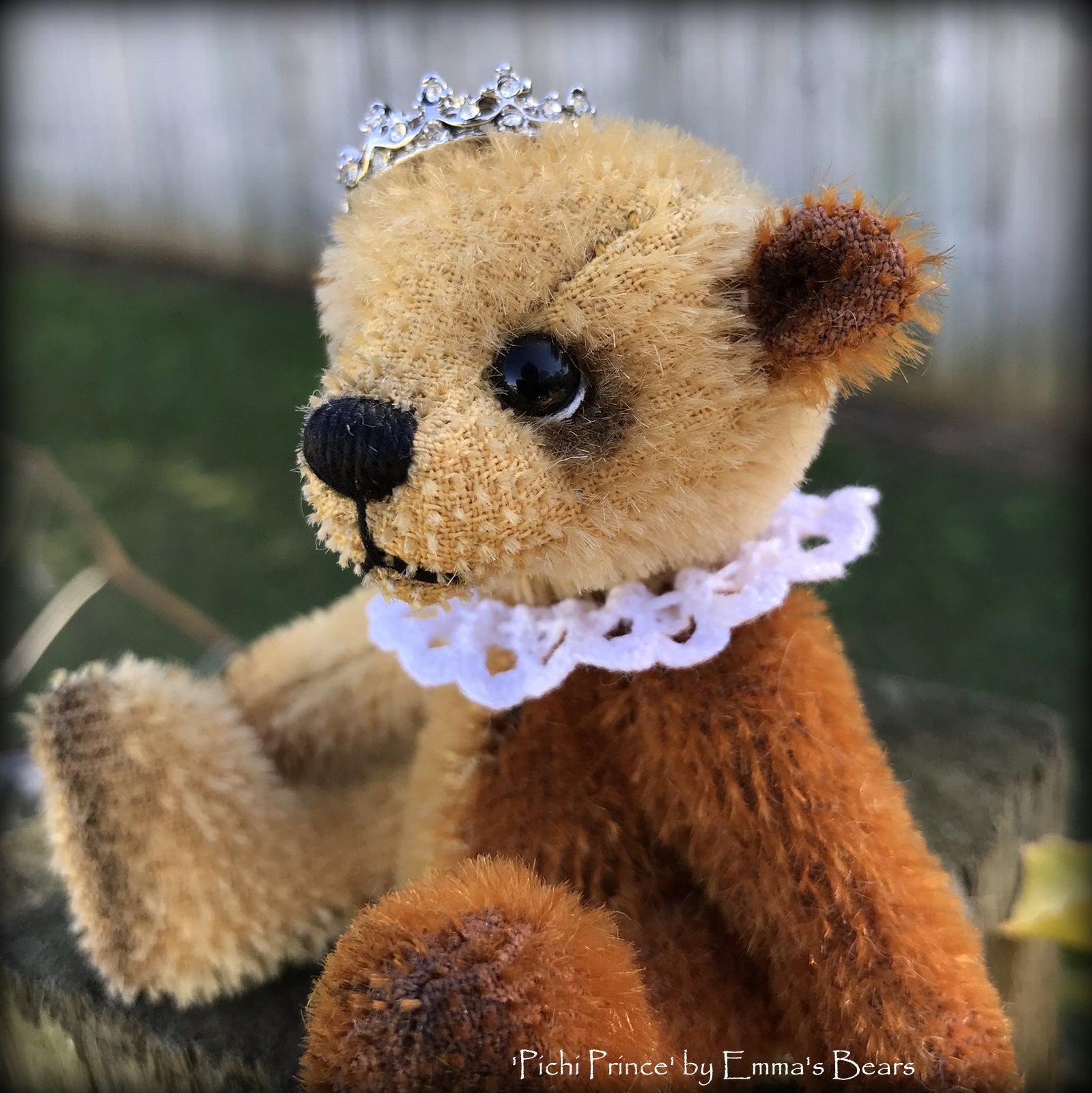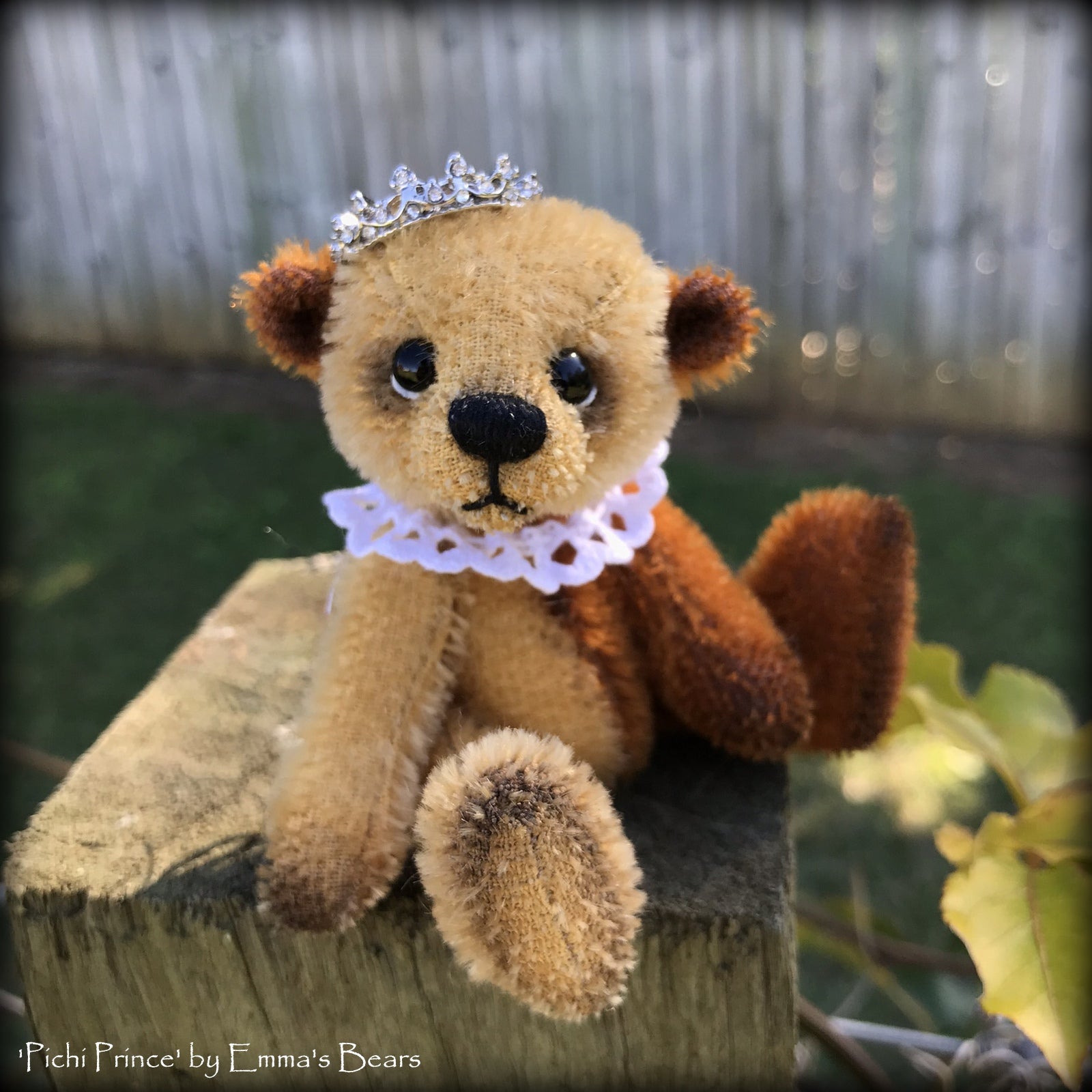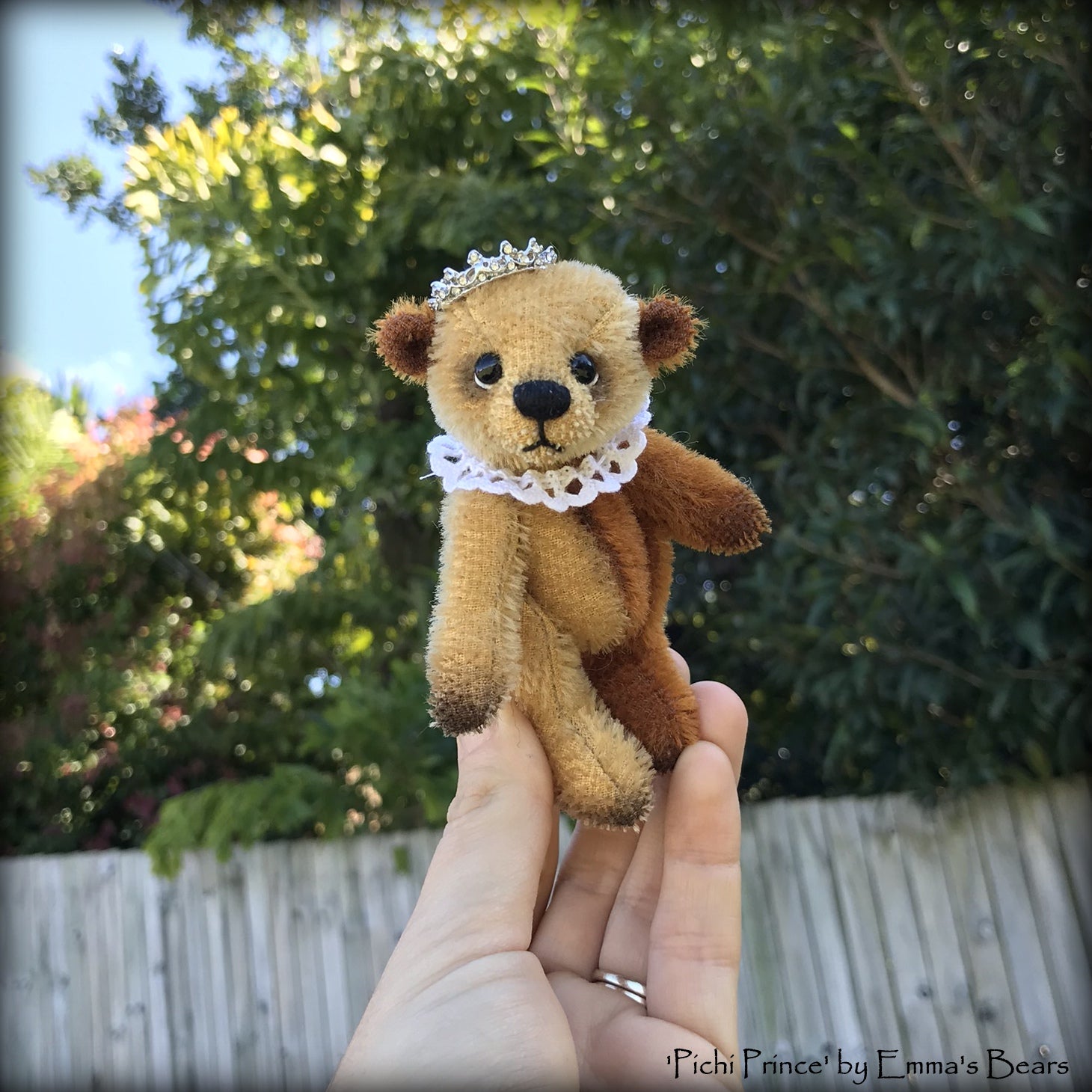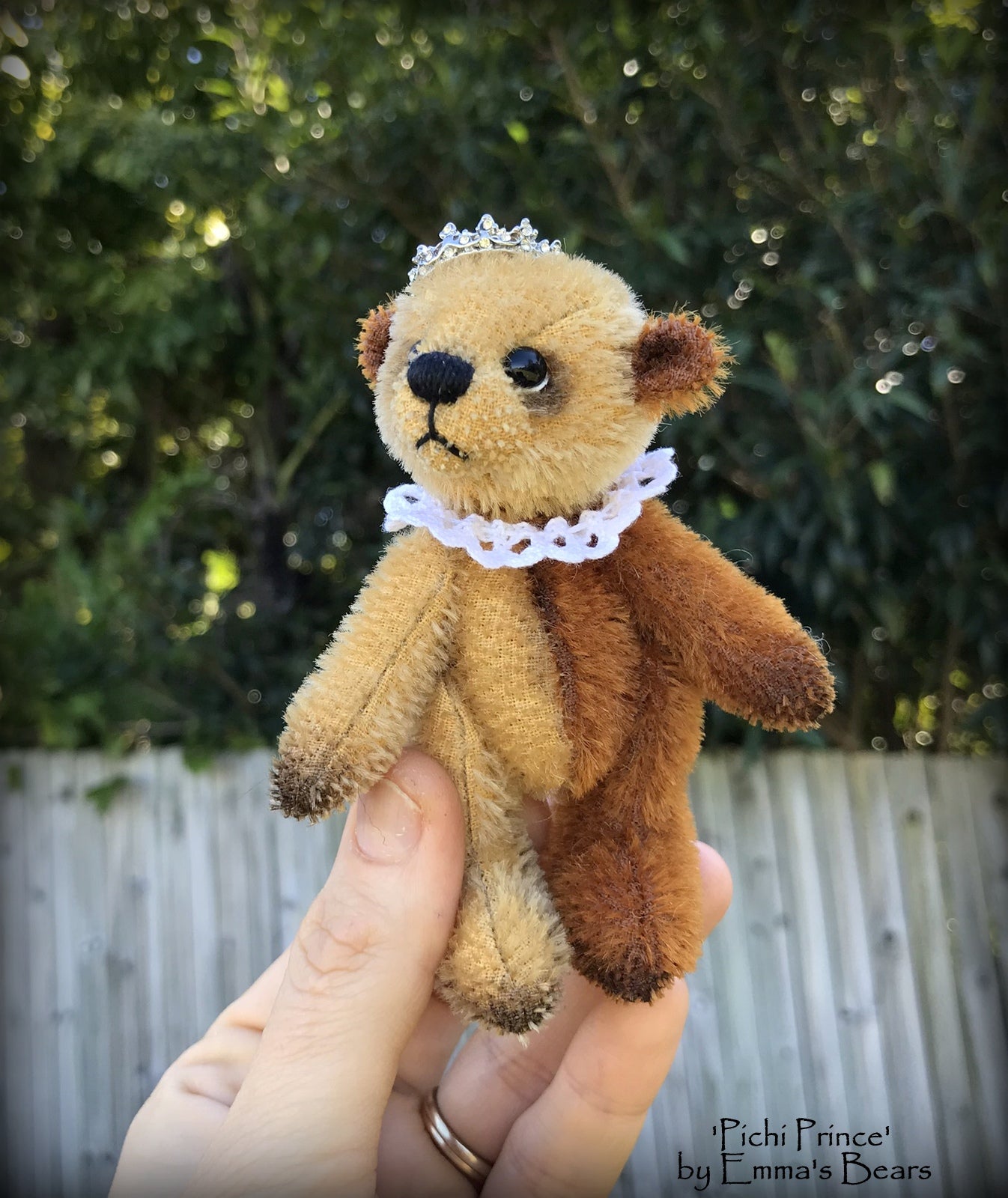 Pichi Prince - 4" mohair artist mini bear by Emmas Bears - OOAK
Pichi Prince - FREE POSTAGE
By Emma and Mark Nicholson

4" (10cm)


This tiny little guy is one of only a very small handful of bears we have ever made this size! He has been made from two short, cropped mohair fabrics; one is a buttery gold and the other a rich ginger. He is fully 5-way jointed and looks out through shiny black glass eyes with just a hint of eye-white for expression. His nose has been hand embroidered and he features a little silk-dye shading for accent on his face, hands, feet and inner ears. 
Pichi's name means 'small', which seemed most appropriate. This tiny prince comes to you wearing an even tinier silver-tone crown with inset shimmery crystals. (The crown is neatly sewn in place, but can be easily removed by carefully snipping the thread that holds it,if you'd prefer him un-accessorised).
He is a one of a kind artist bear, and not a size we will be in a hurry to replicate any time soon! 
~*~ Please Note that these bears are designed to be Adult Collectables and not intended for infants and young children due to small parts and potential for damage