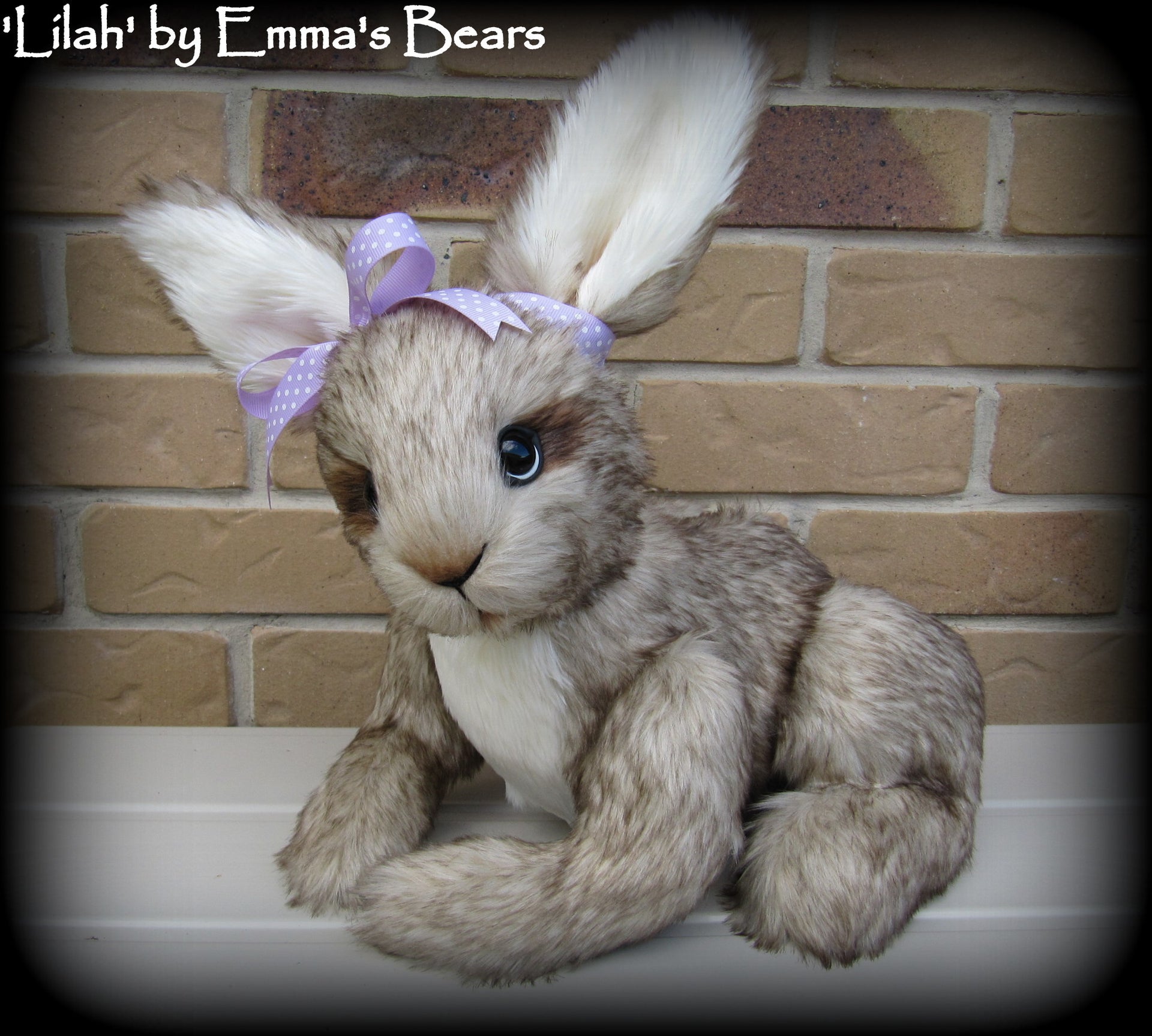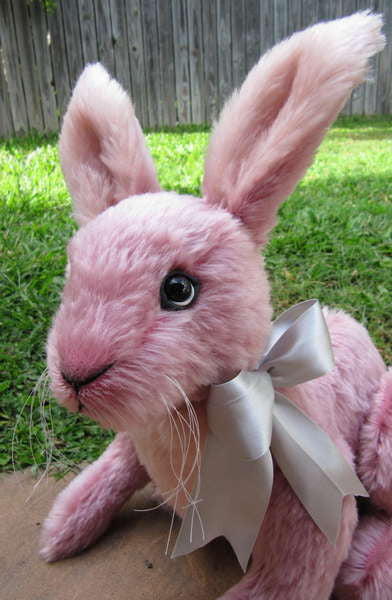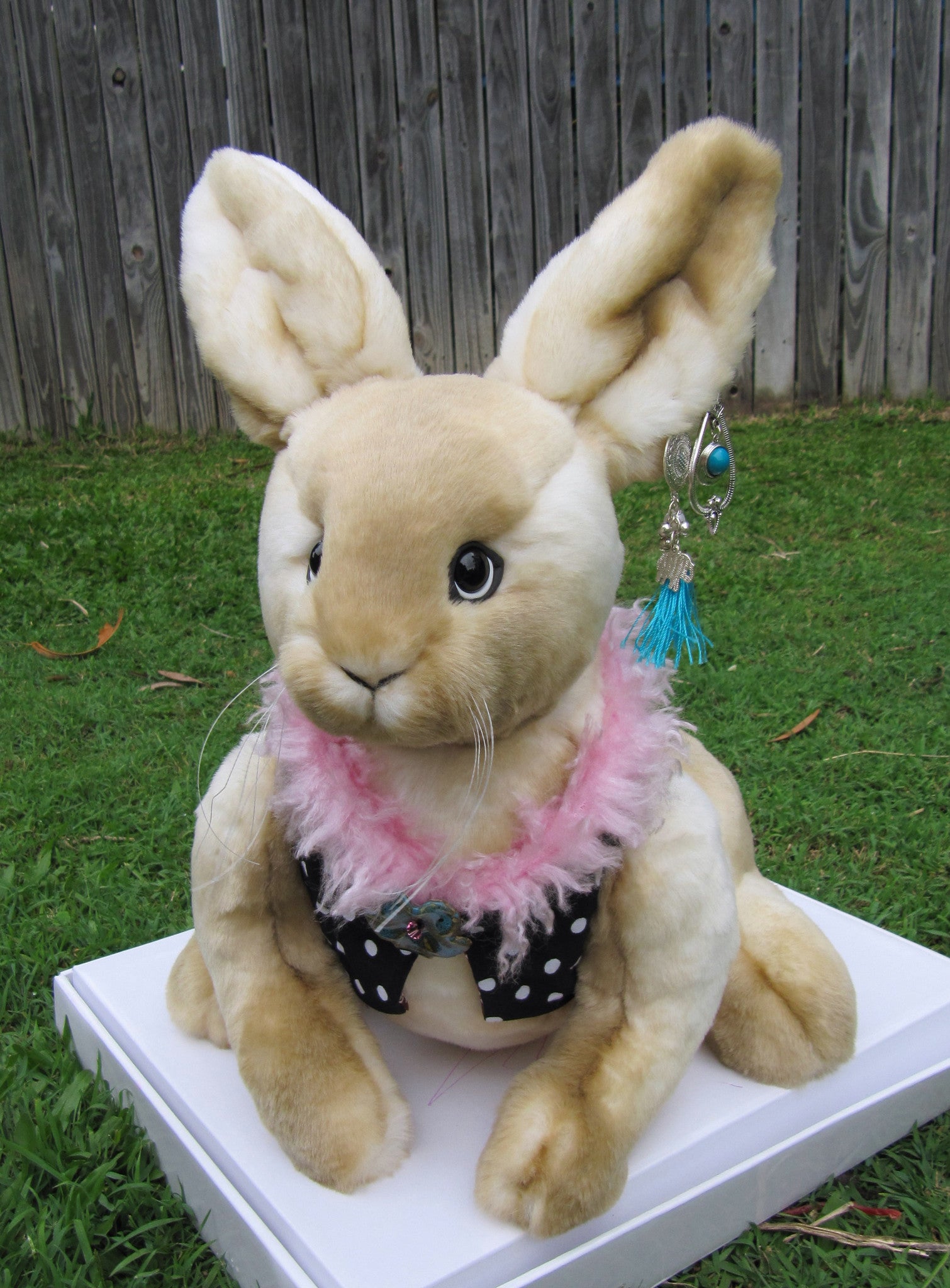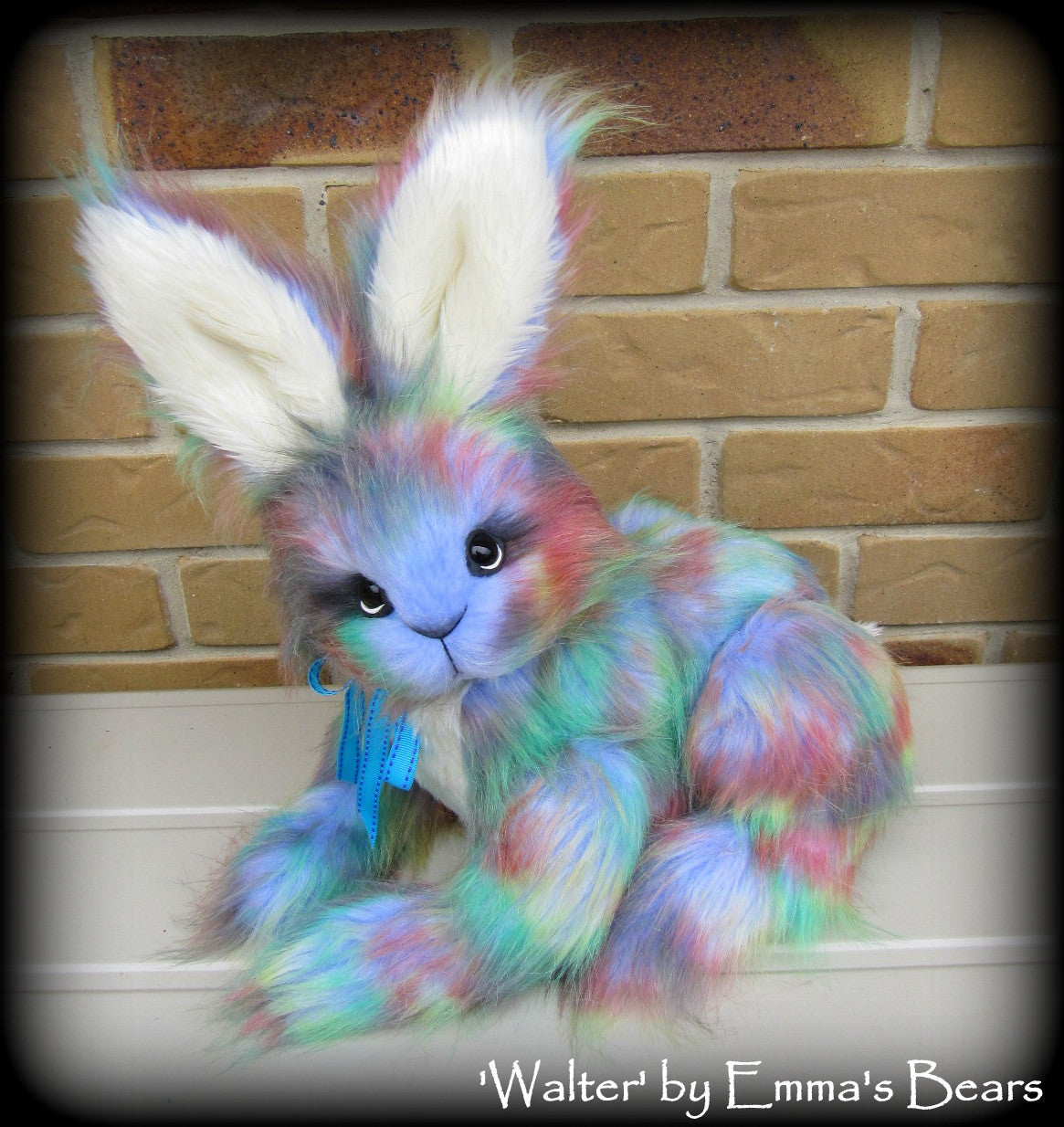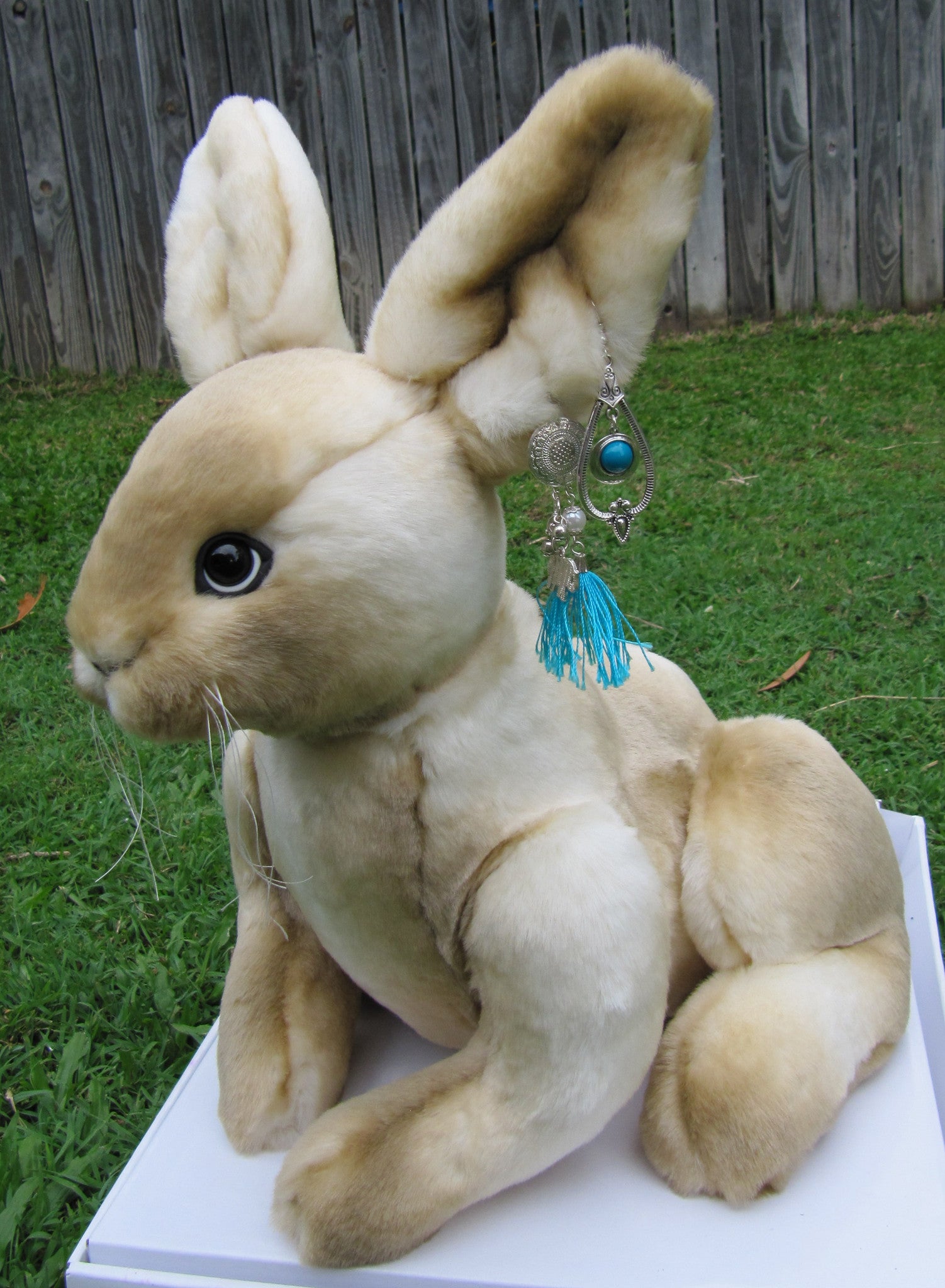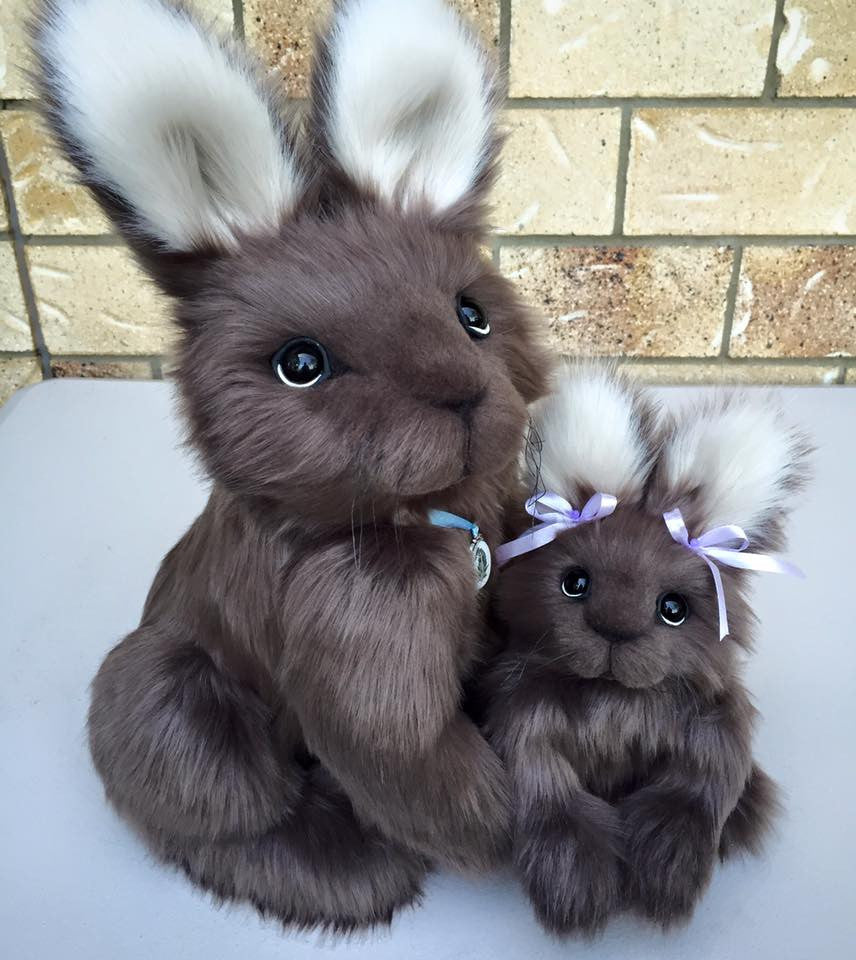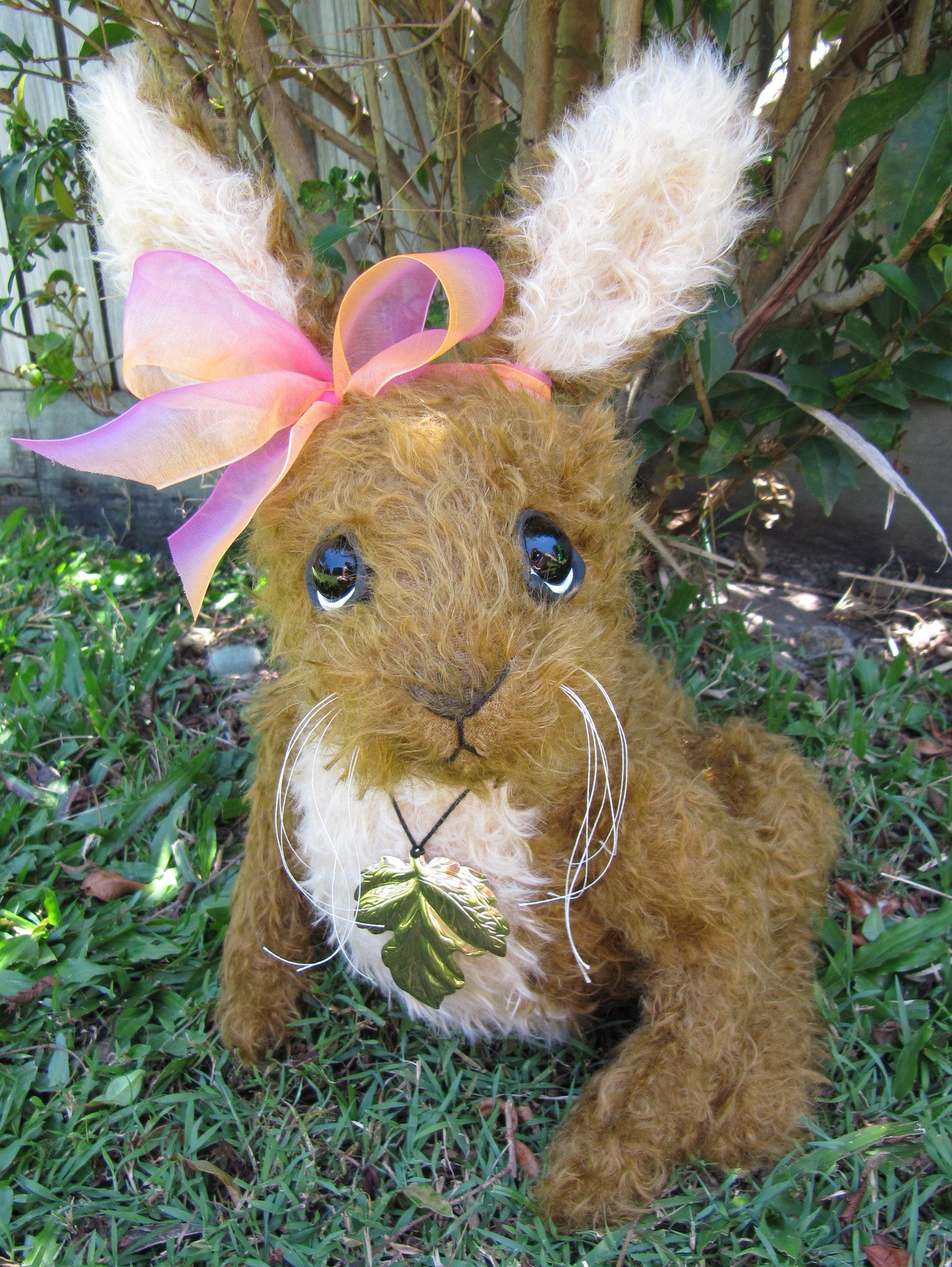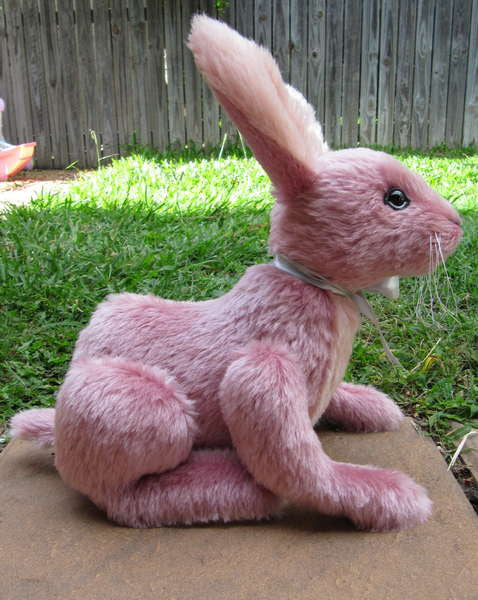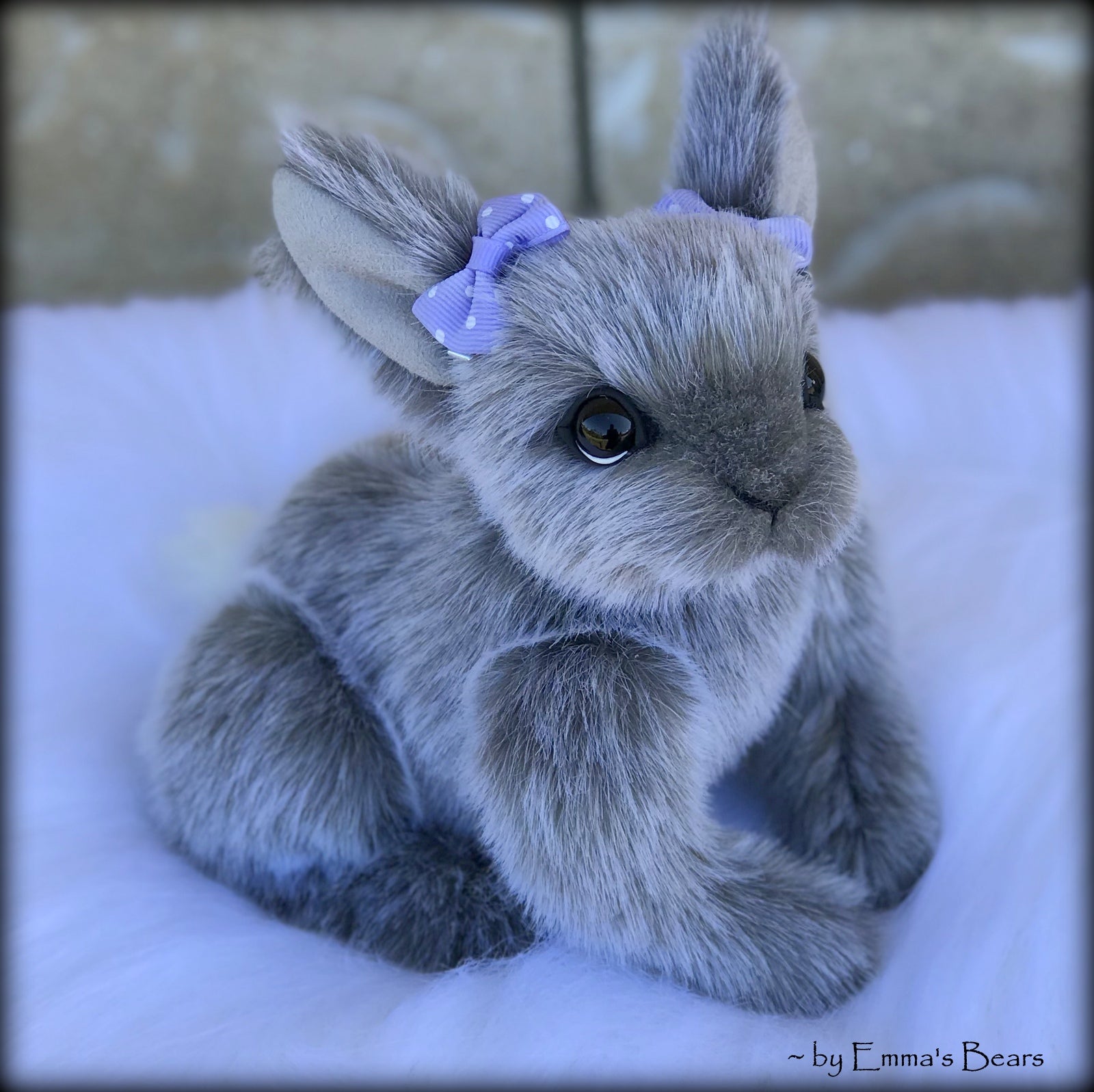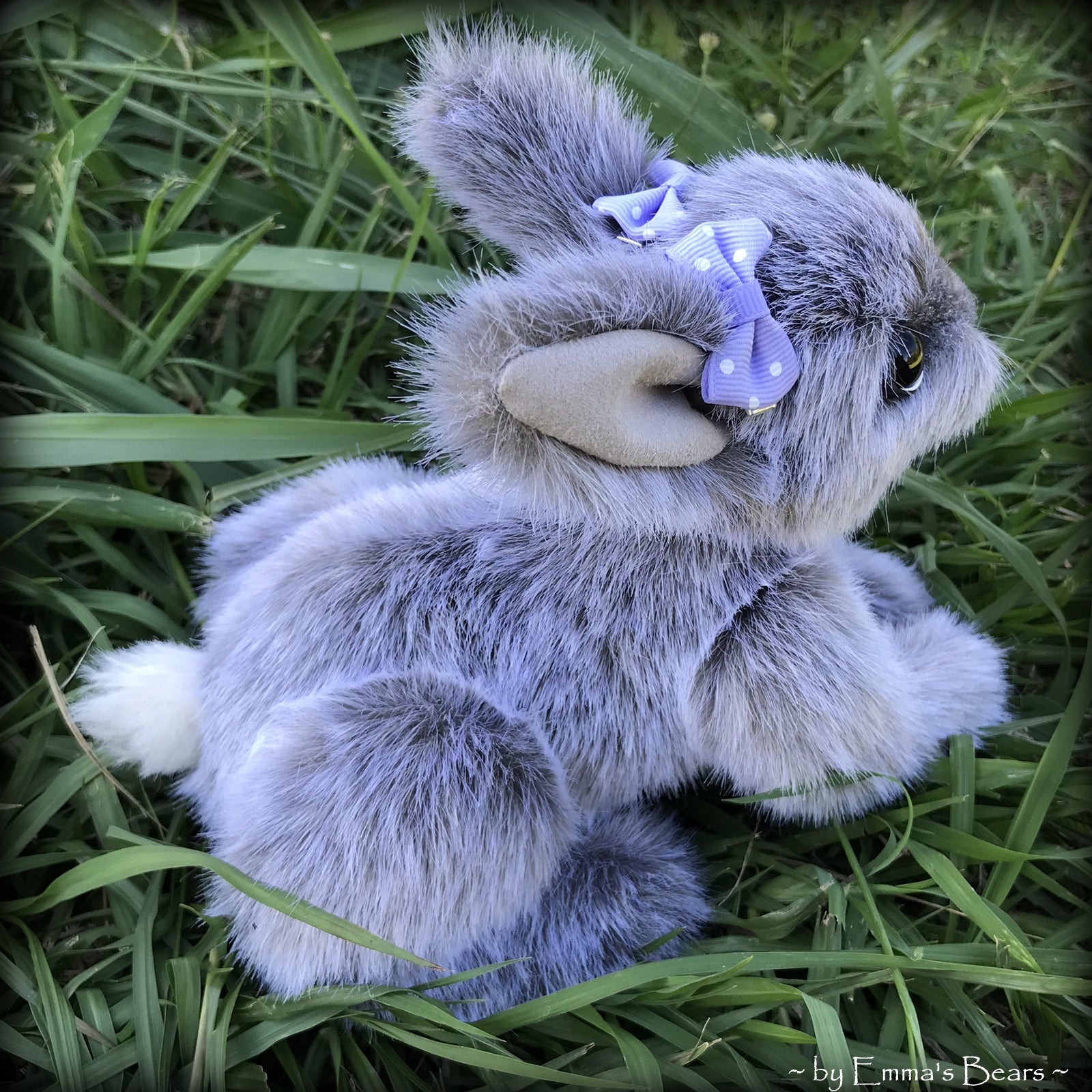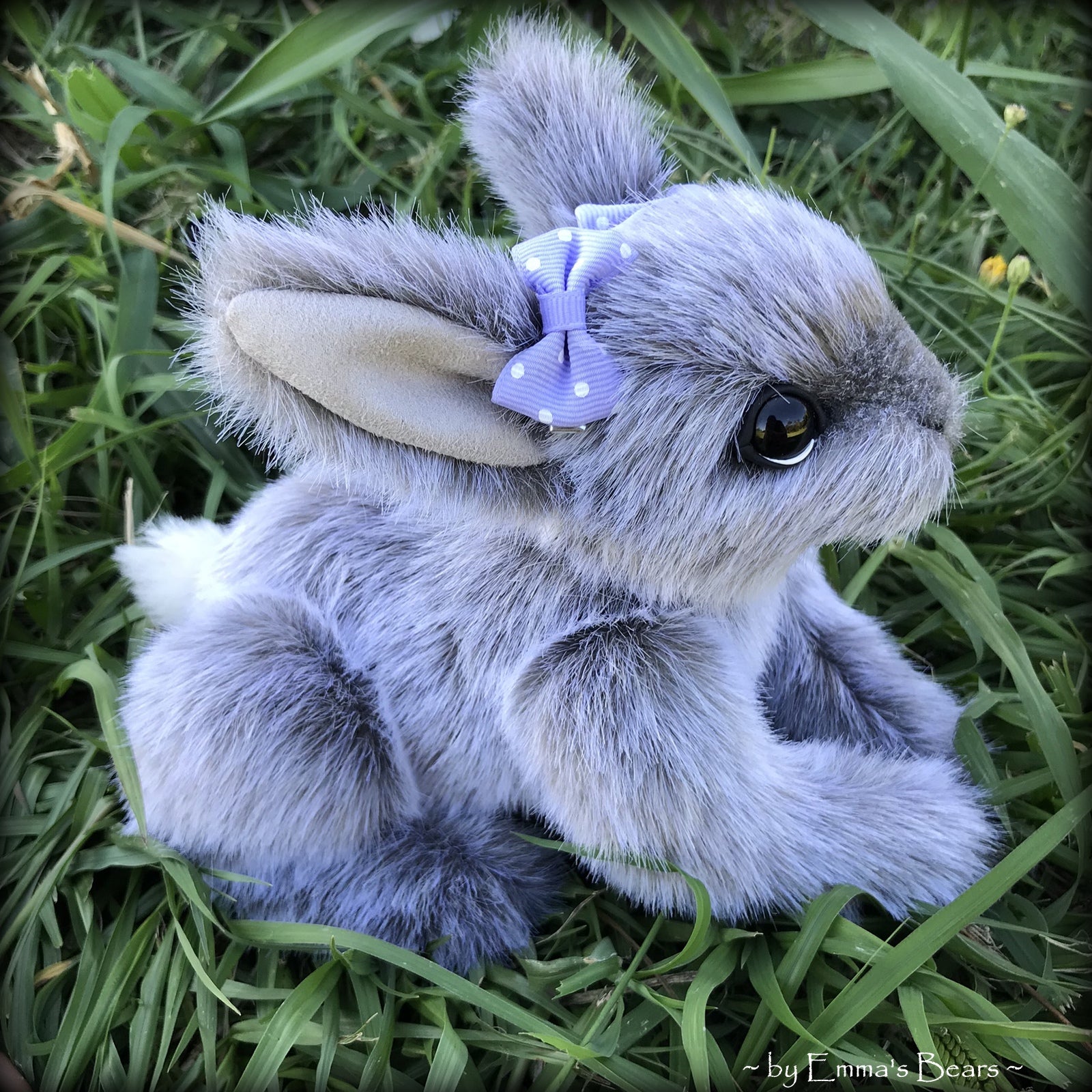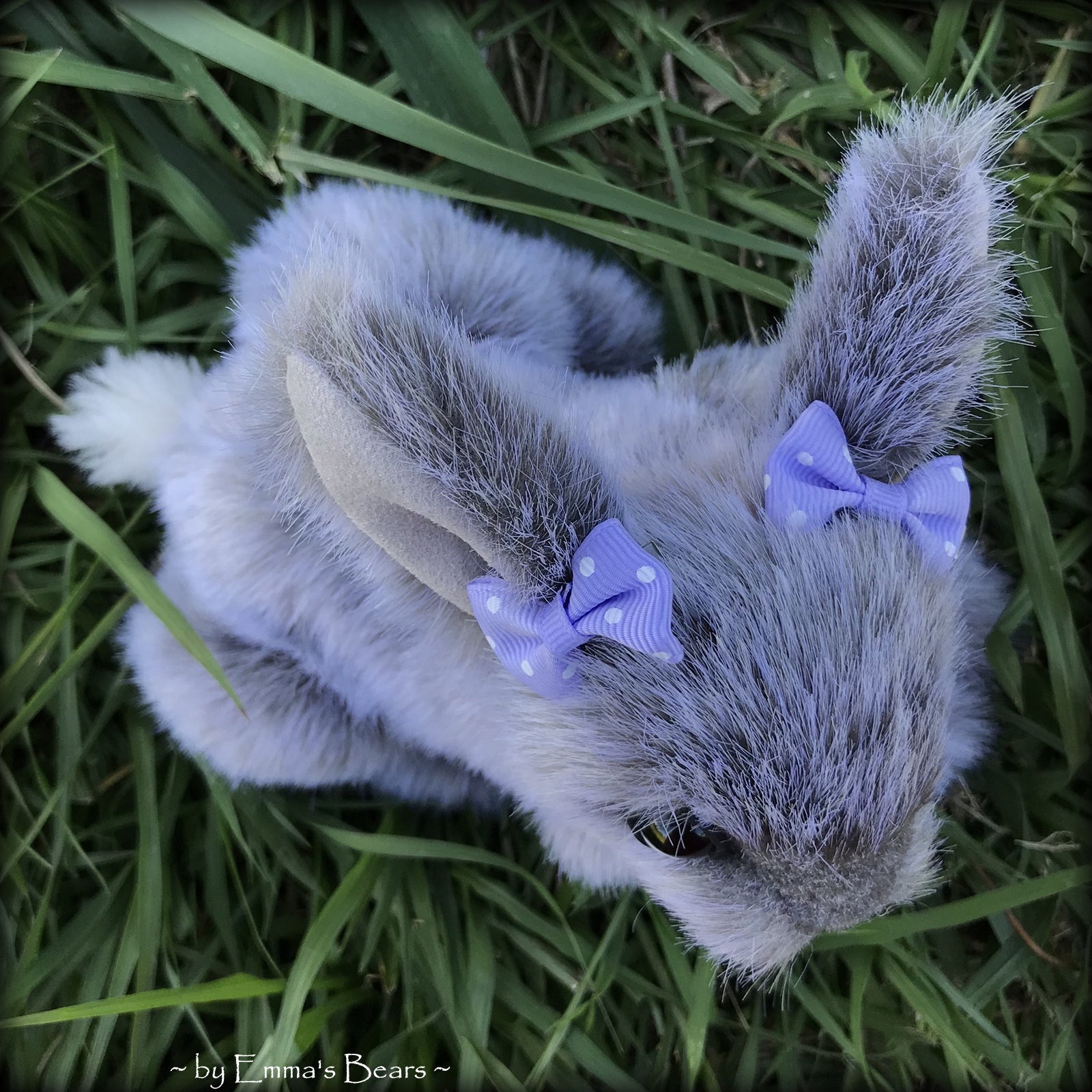 Digital PATTERN - Real Rabbit

I've always had a soft spot for rabbits, and longed to have one as a pet (but sadly here in QLD, Australia they are illegal to keep). So, what's the next best thing - a plushie bunny in a realistic size! Why not make one yourself!?

[THE STATS:]

This pattern may be a challenge for some sewers as there are quite a few elements to put together, but as long as you take it step by step you should be fine! Some basic sewing/craft-work skills might be a benefit though.

You Will Need:
* Fat 1/4m piece of fur for the main colour (You will use nearly all of this too, so make sure that your piece is at least 50cm x 70cm or you may have trouble fitting the pieces all on)
* Fat 1/8m of fur for the inner ears, belly gusset and paw pads
* 1 x 50mm joint pair for the neck
* 2 x 40mm joint pairs for the arms
* 2 x 65mm joint pairs for the back legs
*14-16mm black glass eyes (we sculpt almond-shaped polymer clay lids around the eyes to give them more of a bunny-shape, but regular glass eyes will work fine).
* embroidery thread for nose
* approx 400-500g of stuffing (depending on how firmly you pack it in)
* beads/weights for adding weight to the belly/feet


Finished size approx 15" long.

Comes with simplified, step by step instructions and photos of the finished bears for reference.

All pieces are at correct size - no enlarging or reducing required.


[DISCLAIMER]
All patterns are copied exactly from my personal stock and have been hand drawn and designed by me. They are also my well loved designs and have been tested on numerous occasions - So i know that they work! Seam allowances, openings. fur directions etc have been pre-marked on the pieces.

I am also totally ok with any bears made from my patterns being re-sold. Just reference the use of my pattern when describing/tagging the bear.

*** Please note that the photos are simply examples of the many different creations I have made using this pattern and are not included in the sale ***
You will receive an emailed PDF file copy of the pattern pieces, photos and instructions.