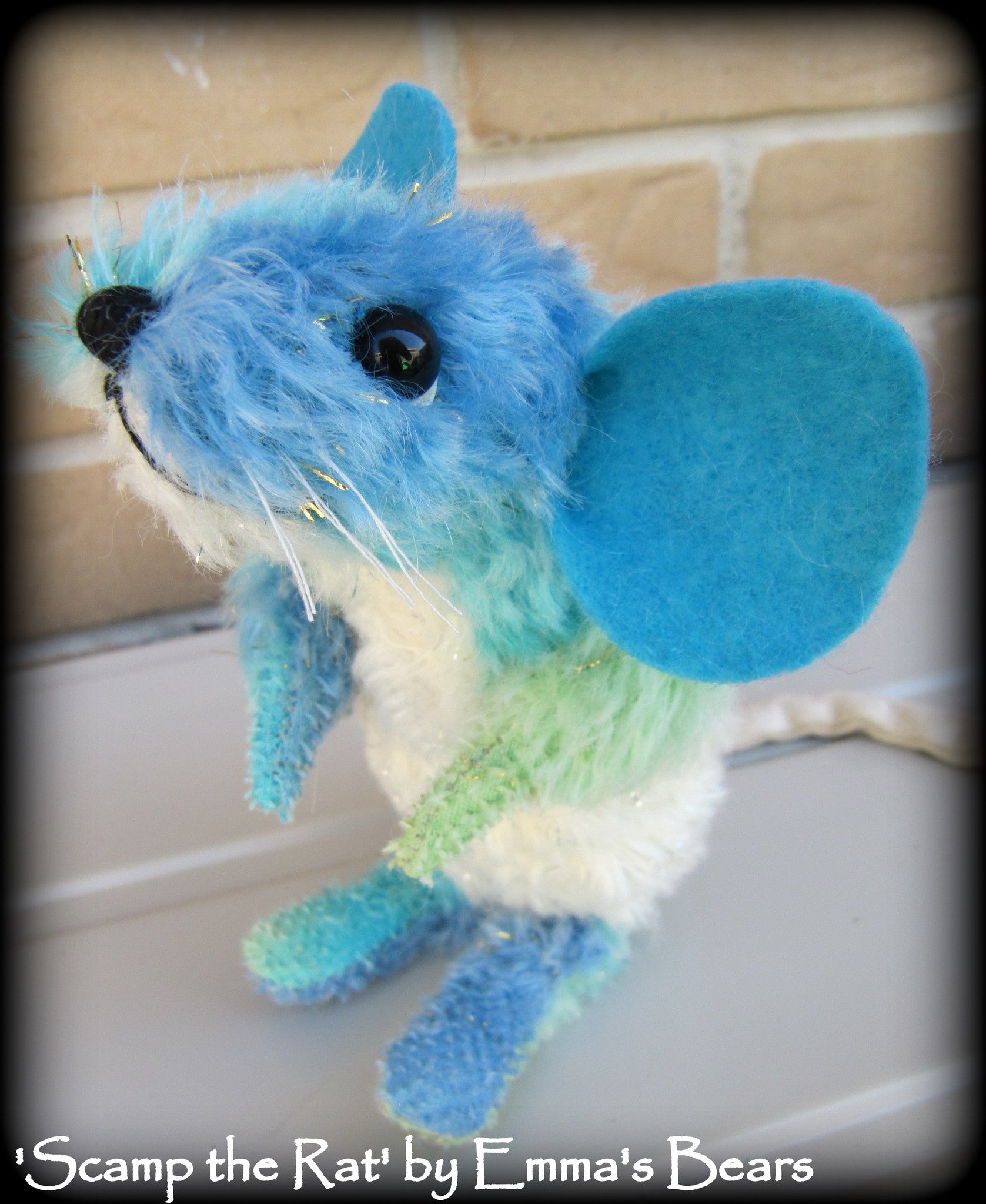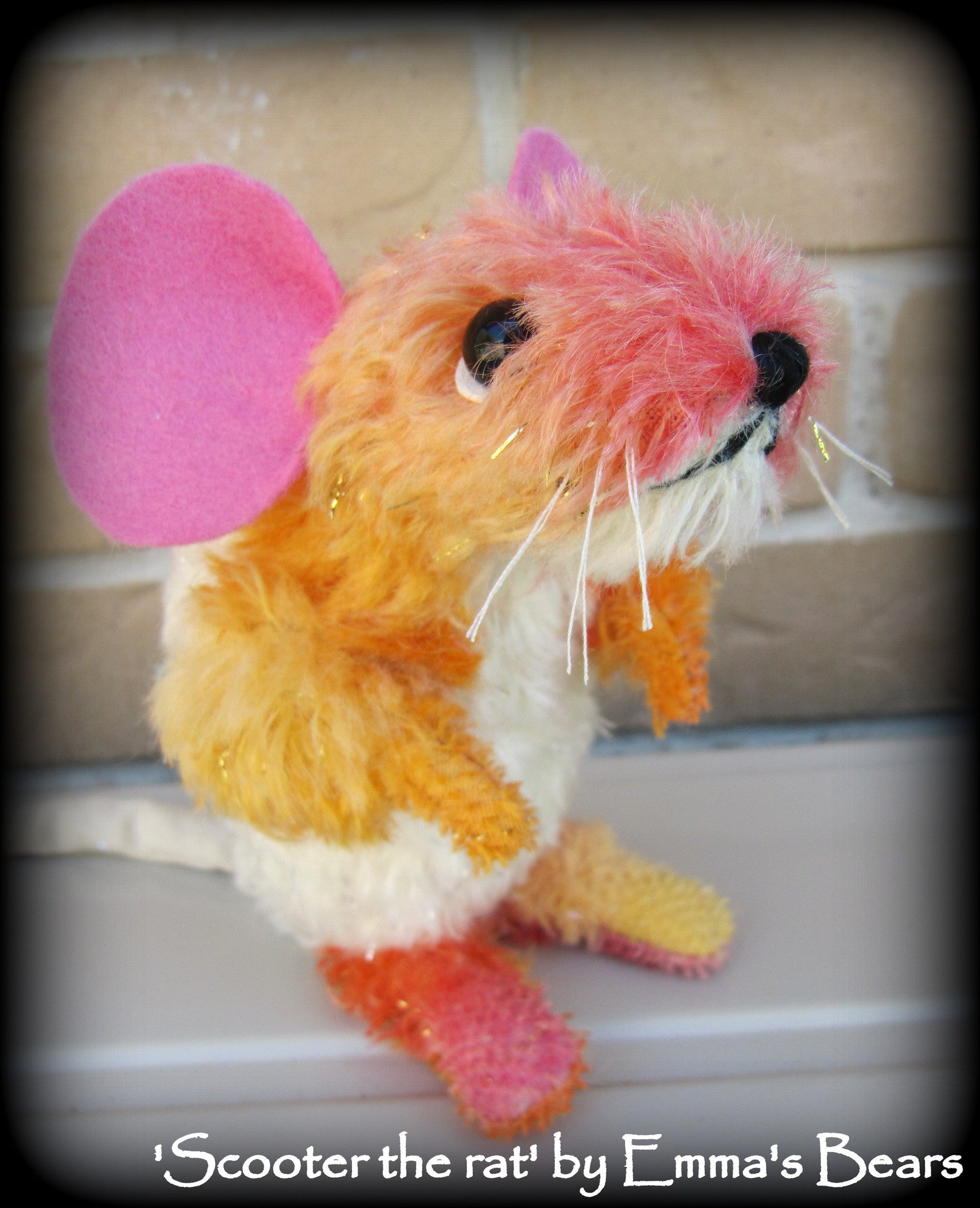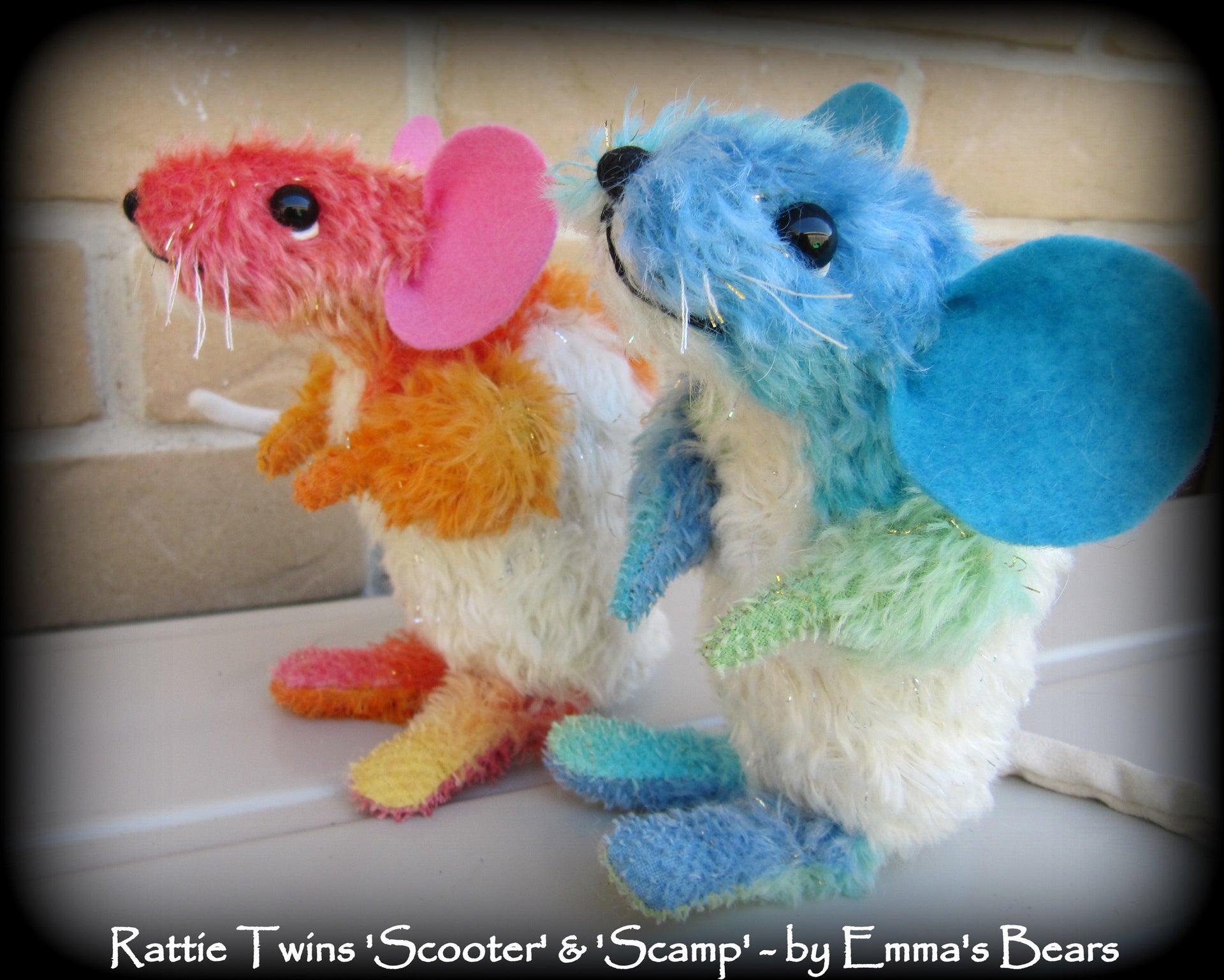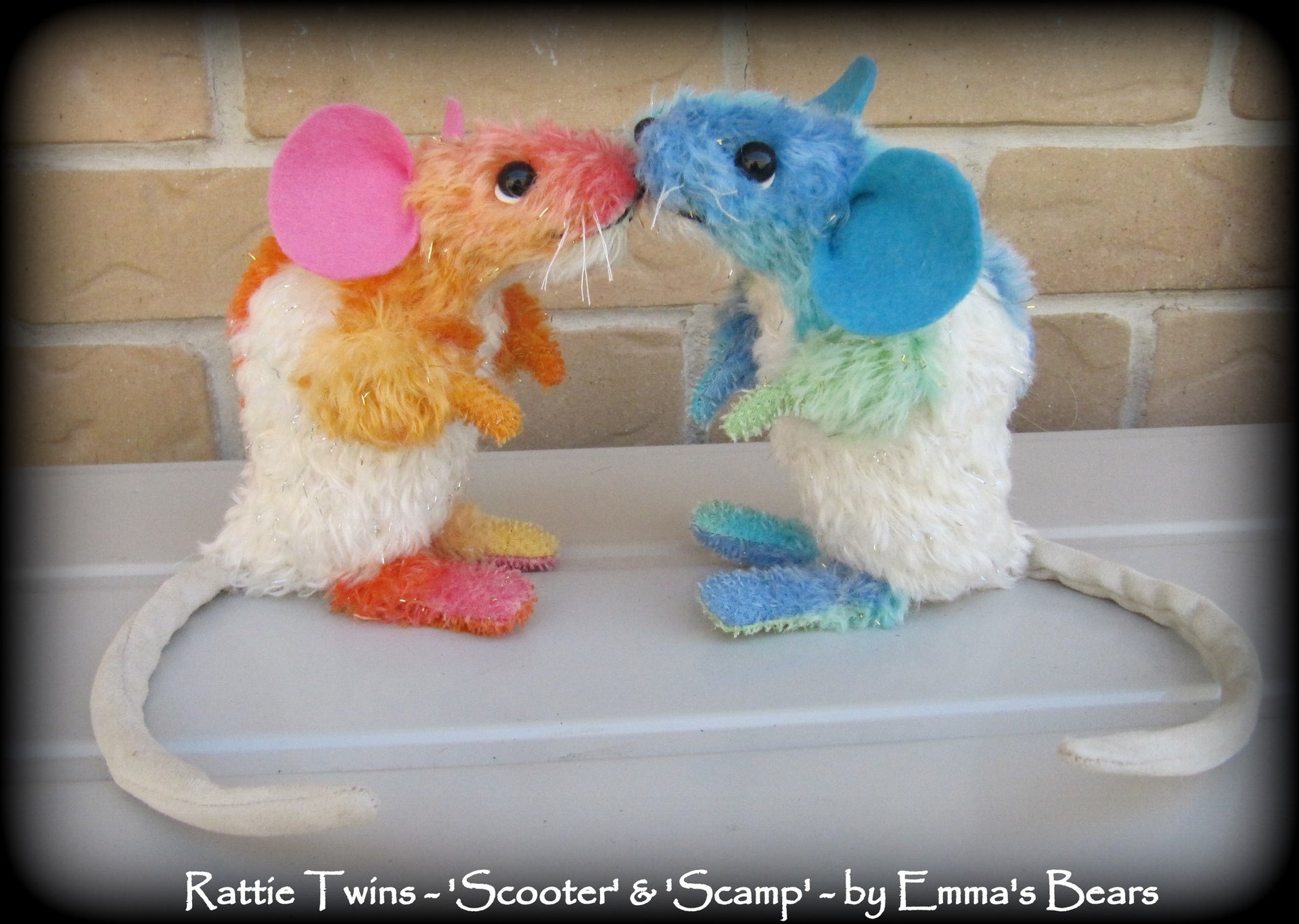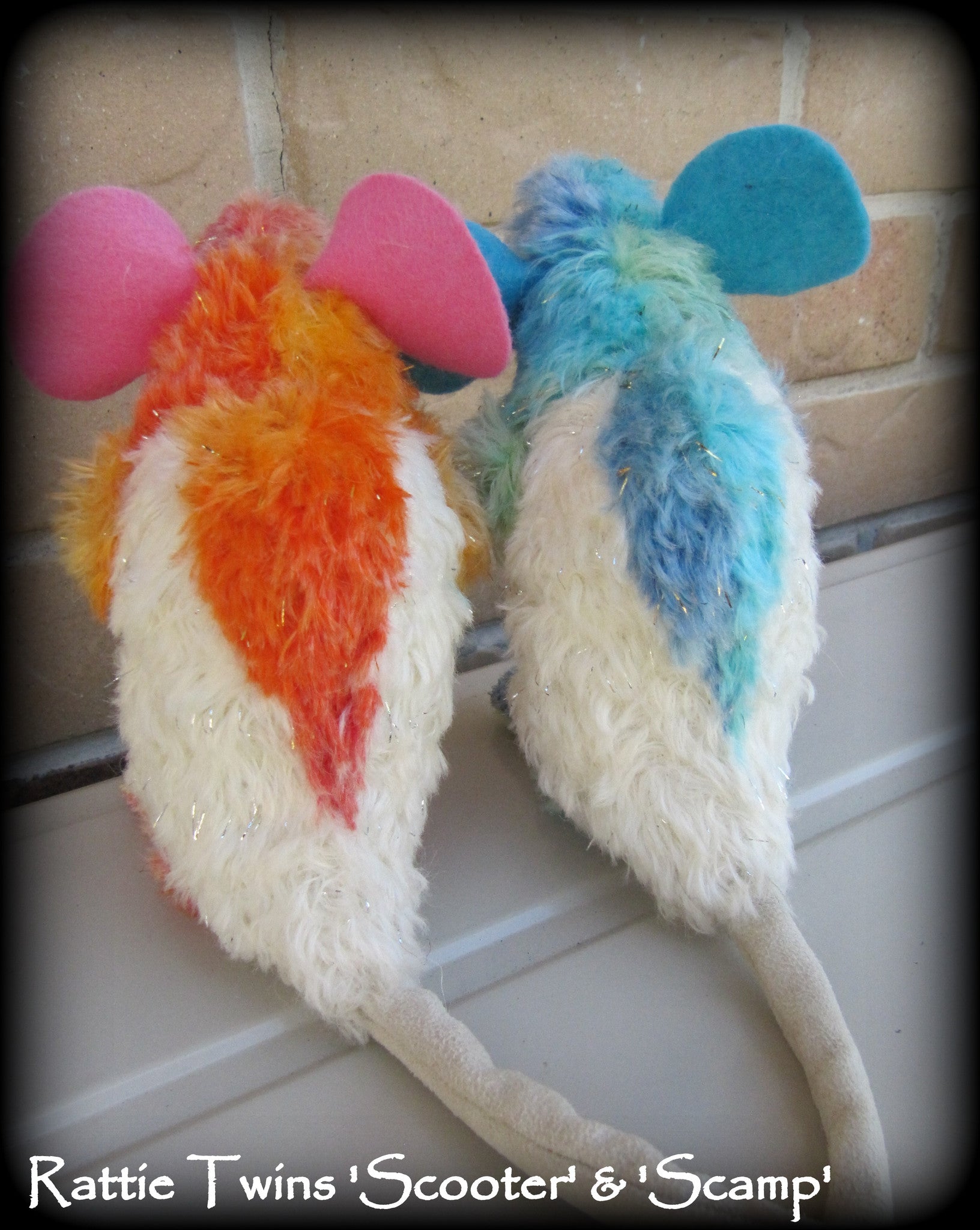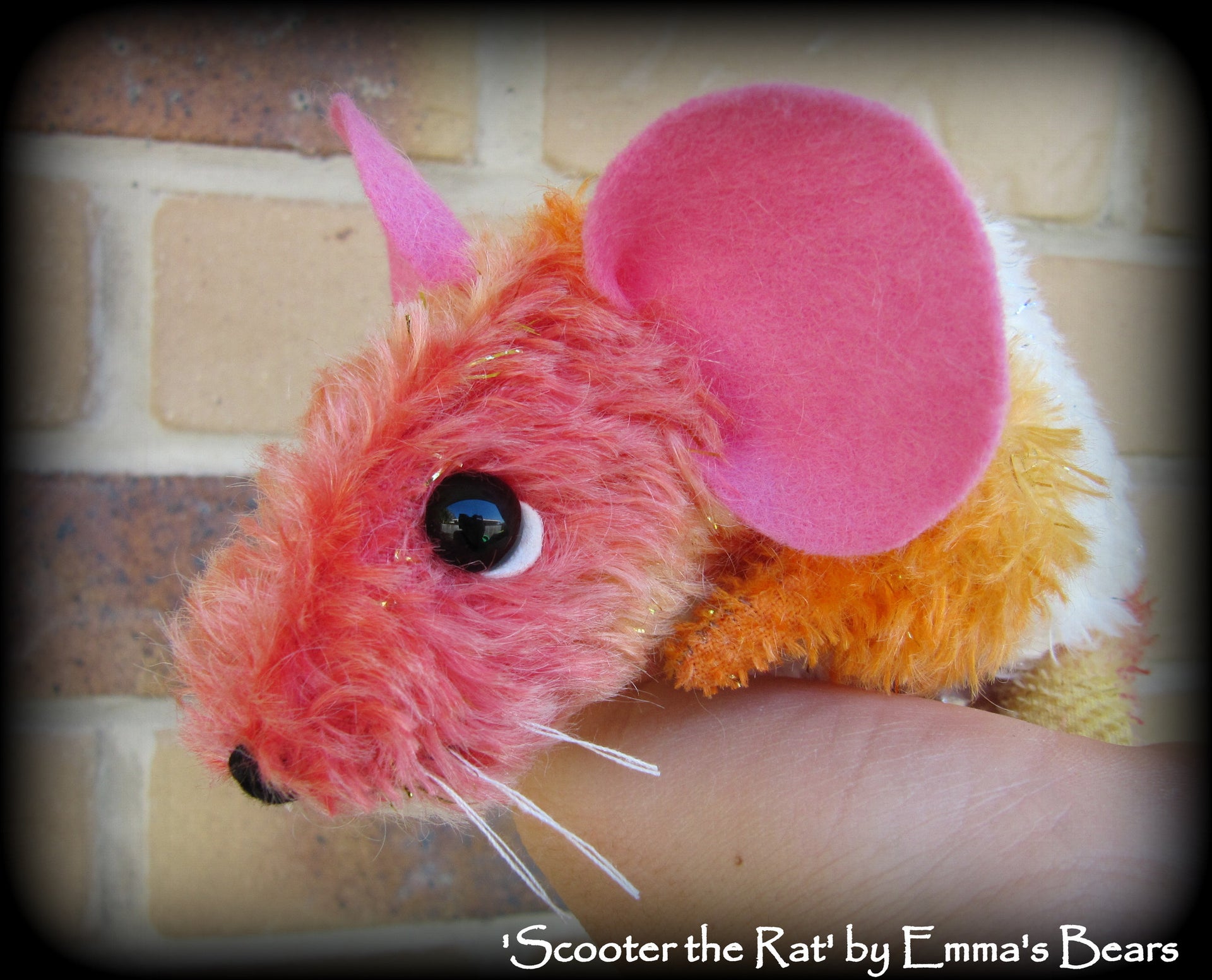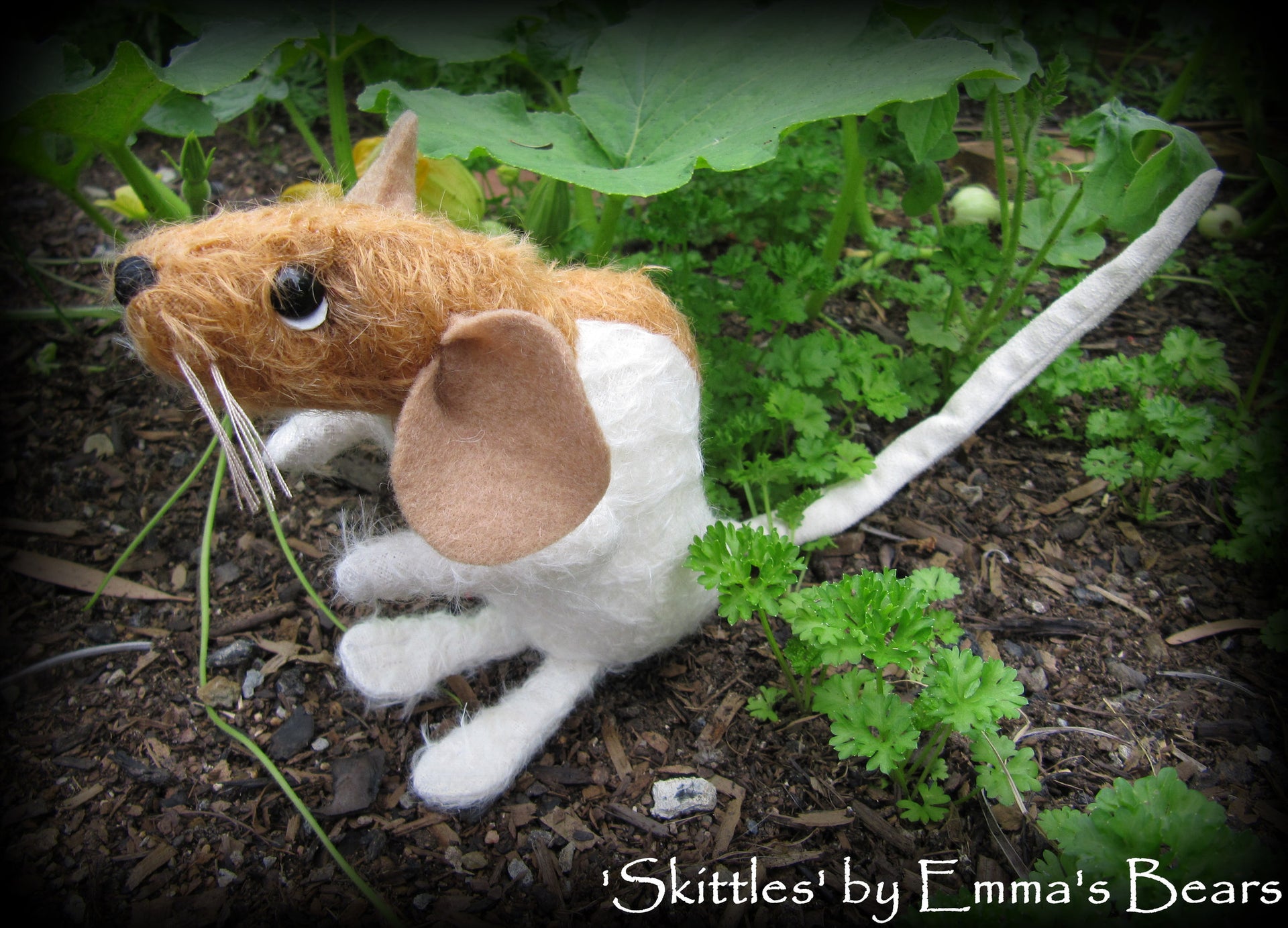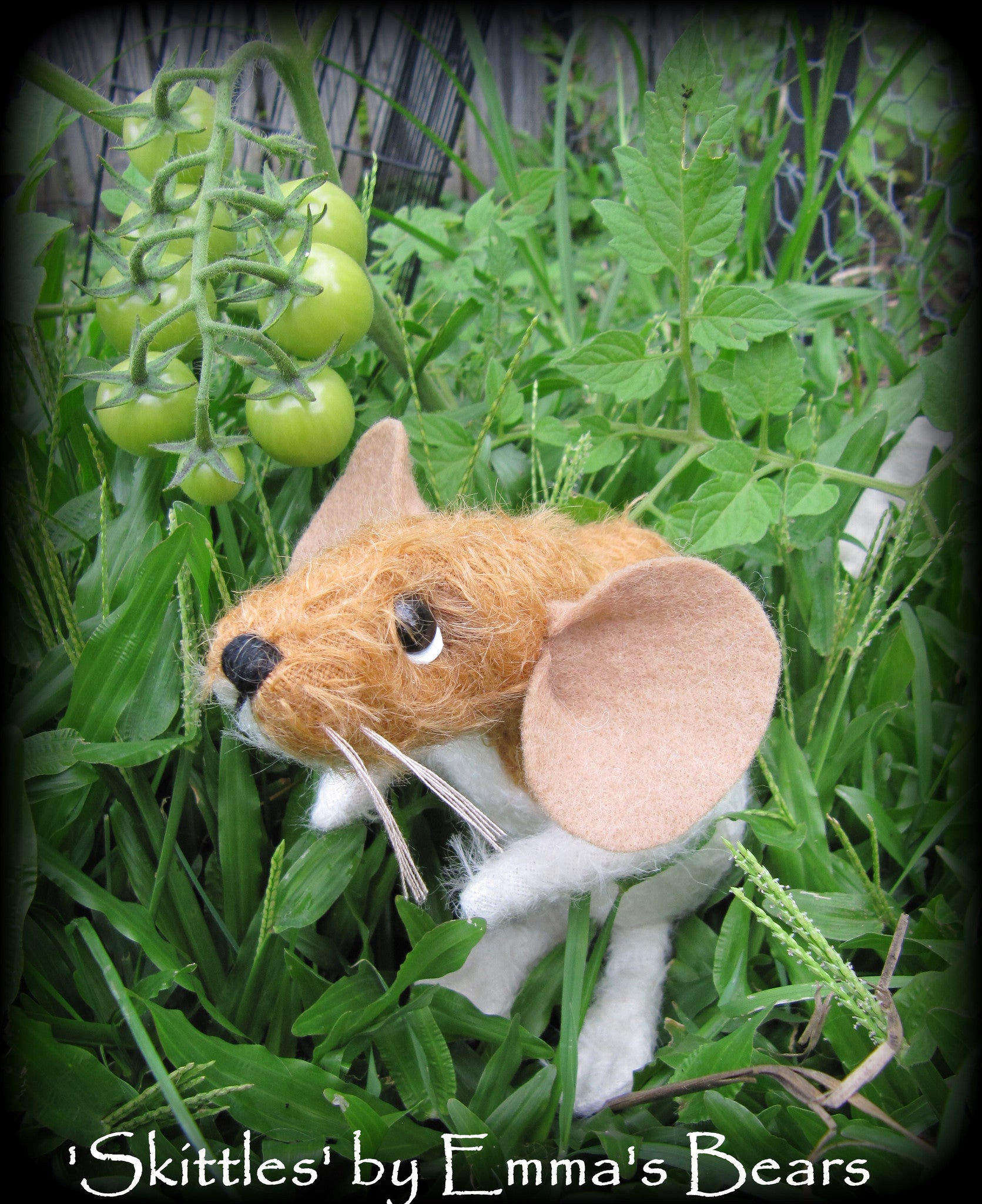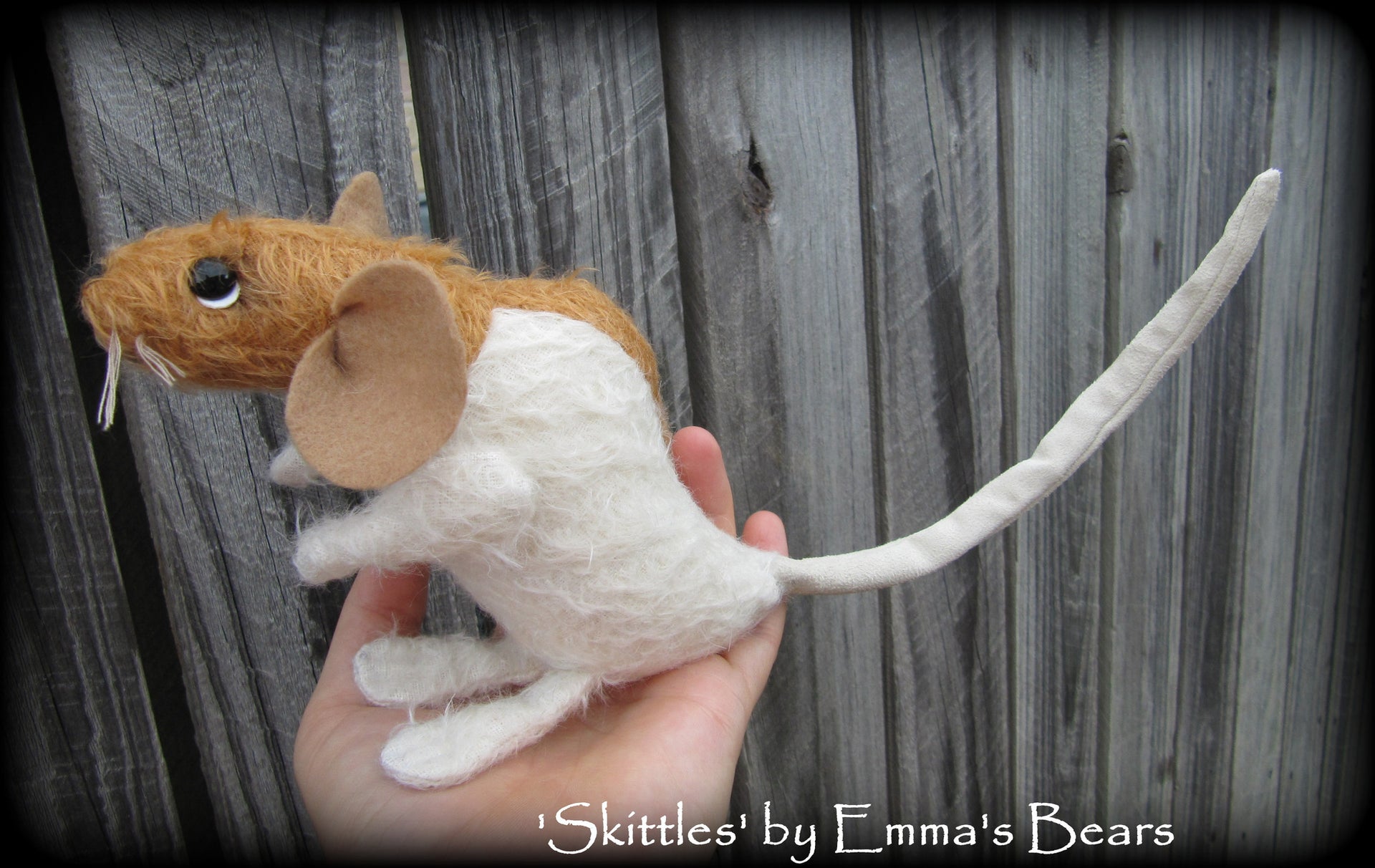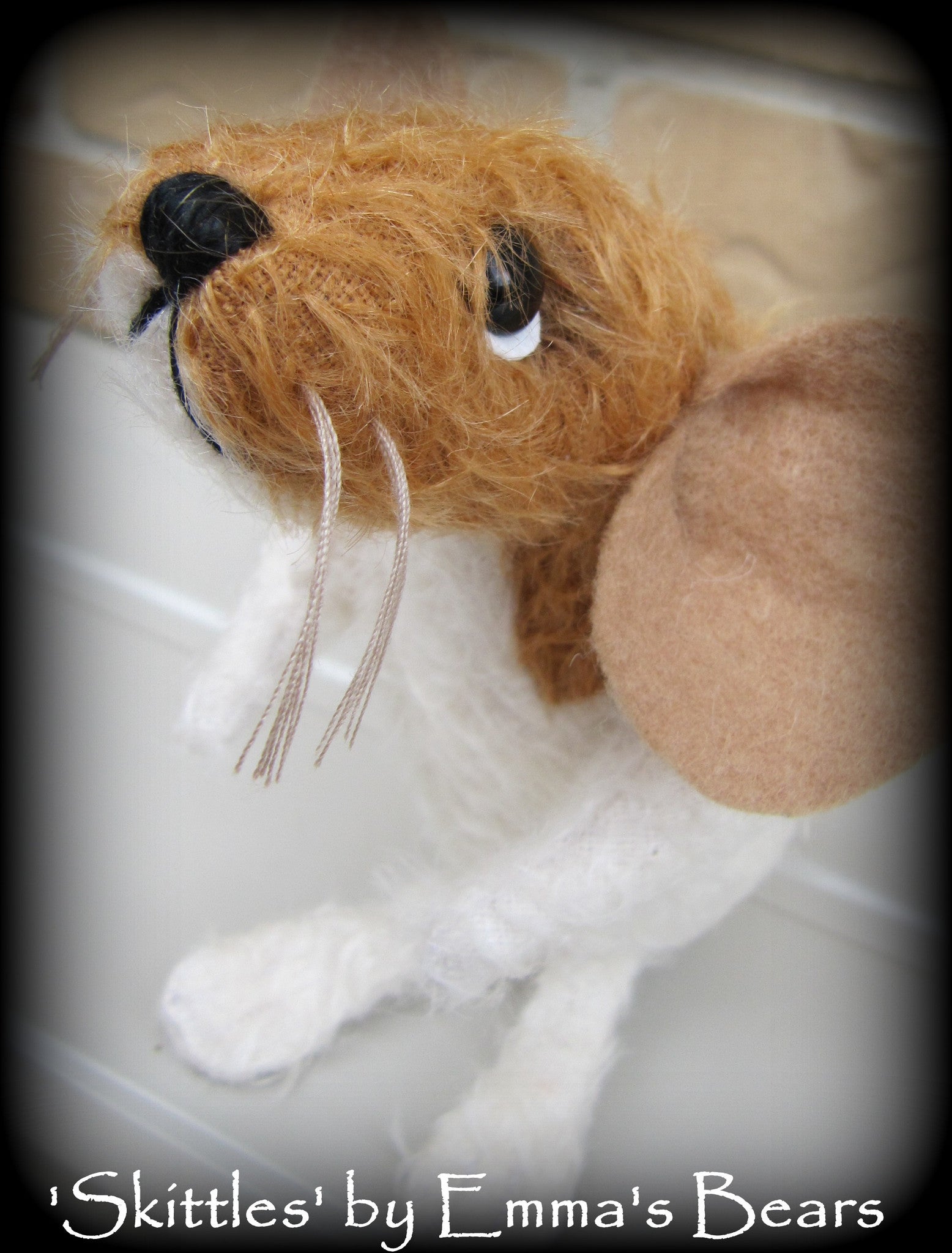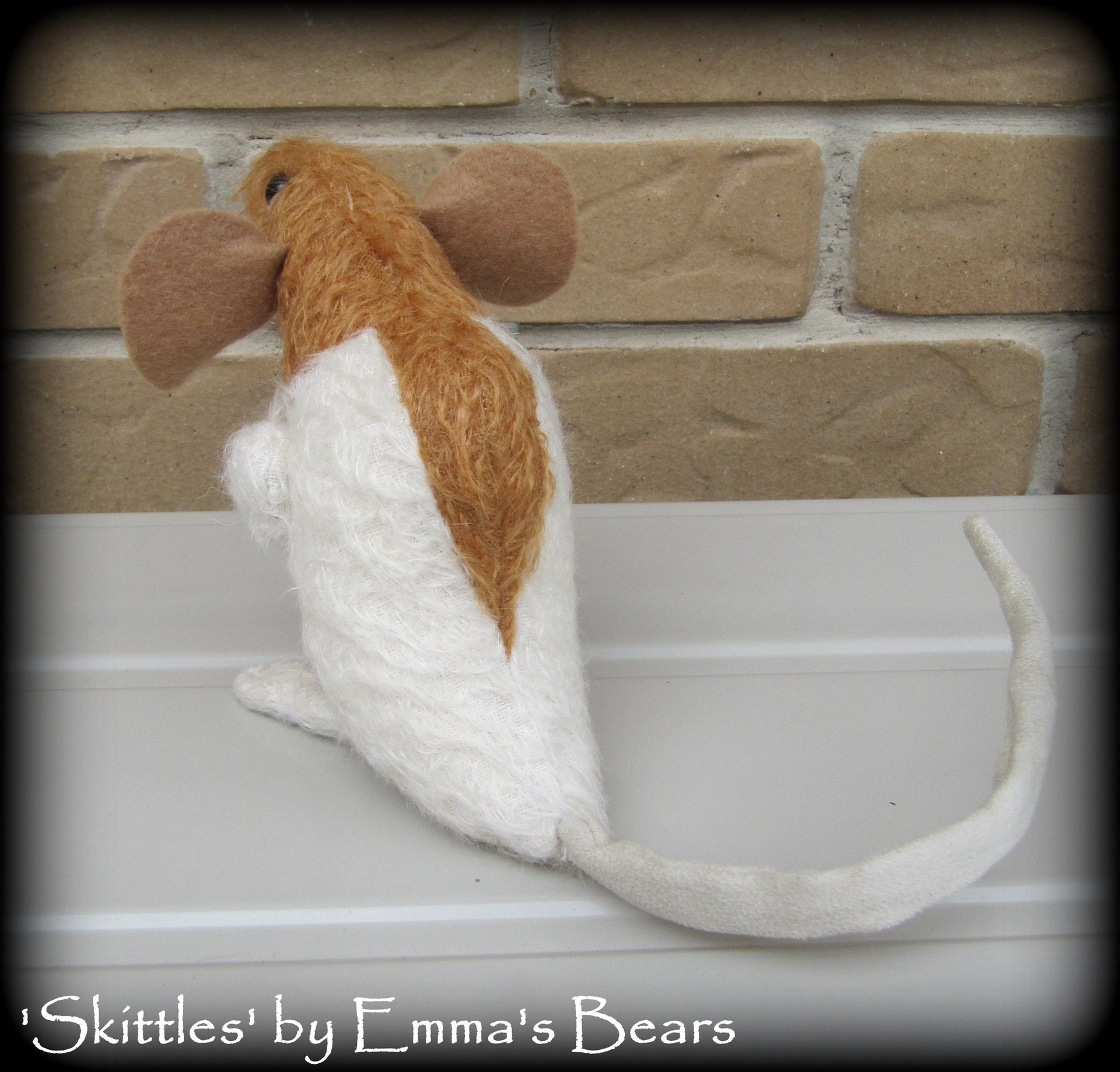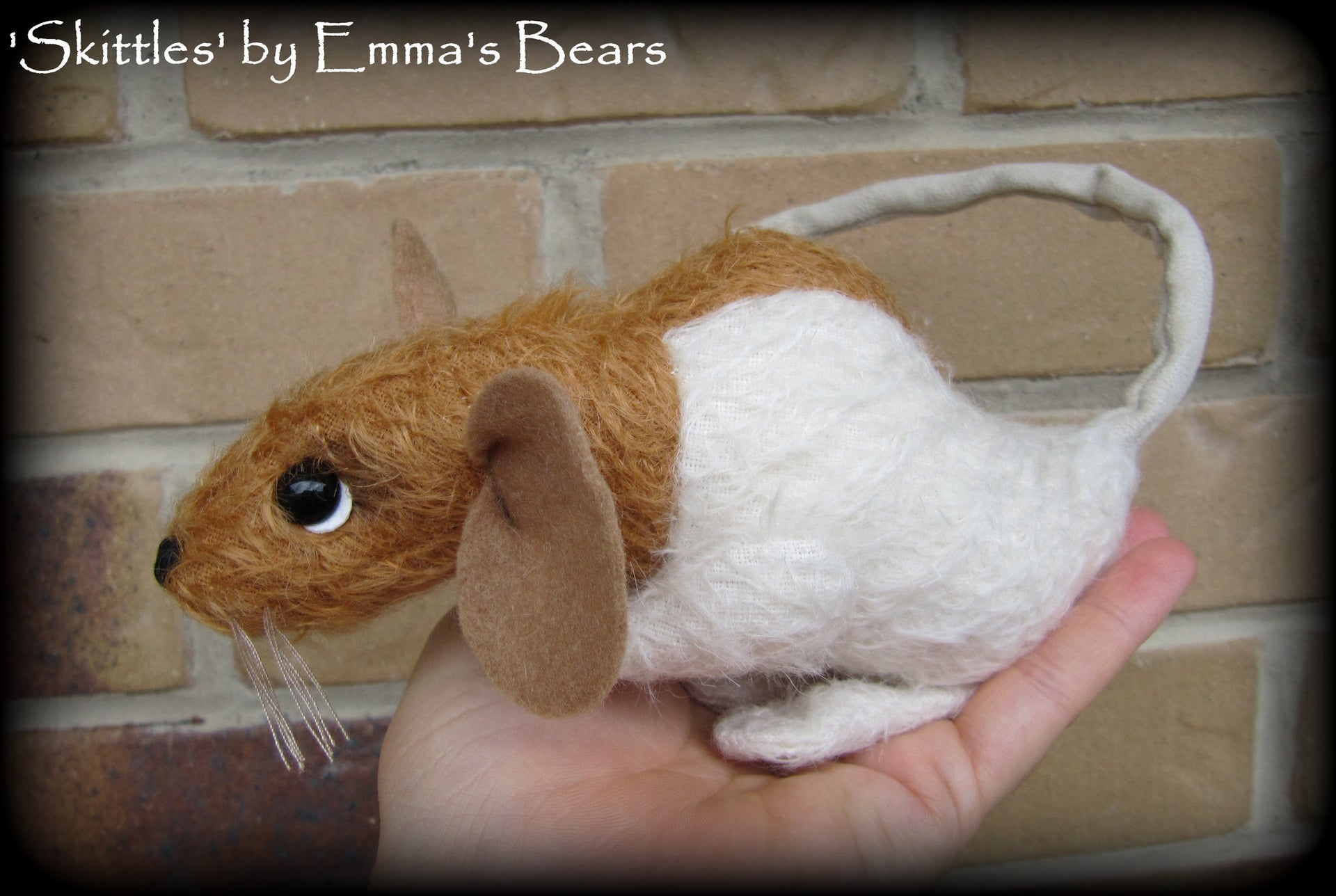 Digital PATTERN - Life size Rat


This strange little creation was inspired by my love of rodents as pets. They are smart, personality packed little critters, and surprisingly easy to create in soft-sculpture form.

To make your own rat, you will need:

* 1 x 1/16m (25cm x 35cm) piece of light/white mohair
* 1 x 1/16m (25cm x 35cm) piece of coloured/darker mohair
* 8mm black glass eyes
* 1 x piece of faux suede or felt for tail (no smaller than 25cm x 10cm)
* 2 x lots of 18mm joints (only arms are jointed)
* Flexible tie wire twice the length of tail (aim for 60cm long) and legs (aim for 20cm per leg). This will be bent in half and twisted to create the structure for the tail and legs.
* Stuffing (approx 100g)
* Beads/weighting for belly (approx 50g)
* Embroidery thread for the nose/mouth
* Cotton thread for sewing and making whiskers

Pattern comes with simplified, step by step instructions and photos of the finished rats for reference.

All pieces are at correct size - no enlarging or reducing required.


[DISCLAIMER]
All patterns are copied exactly from my personal stock and have been hand drawn and designed by me. They are also my well loved designs and have been tested on numerous occasions - So i know that they work! Seam allowances, openings. fur directions etc have been pre-marked on the pieces.


I am also totally ok with any bears made from my patterns being re-sold. Just reference the use of my pattern when describing/tagging the bear.

*** Please note that the photos are simply examples of the many different creations i have made using this pattern and are not included in the sale ***
You will receive an emailed PDF file copy of the pattern pieces, photos and instructions.