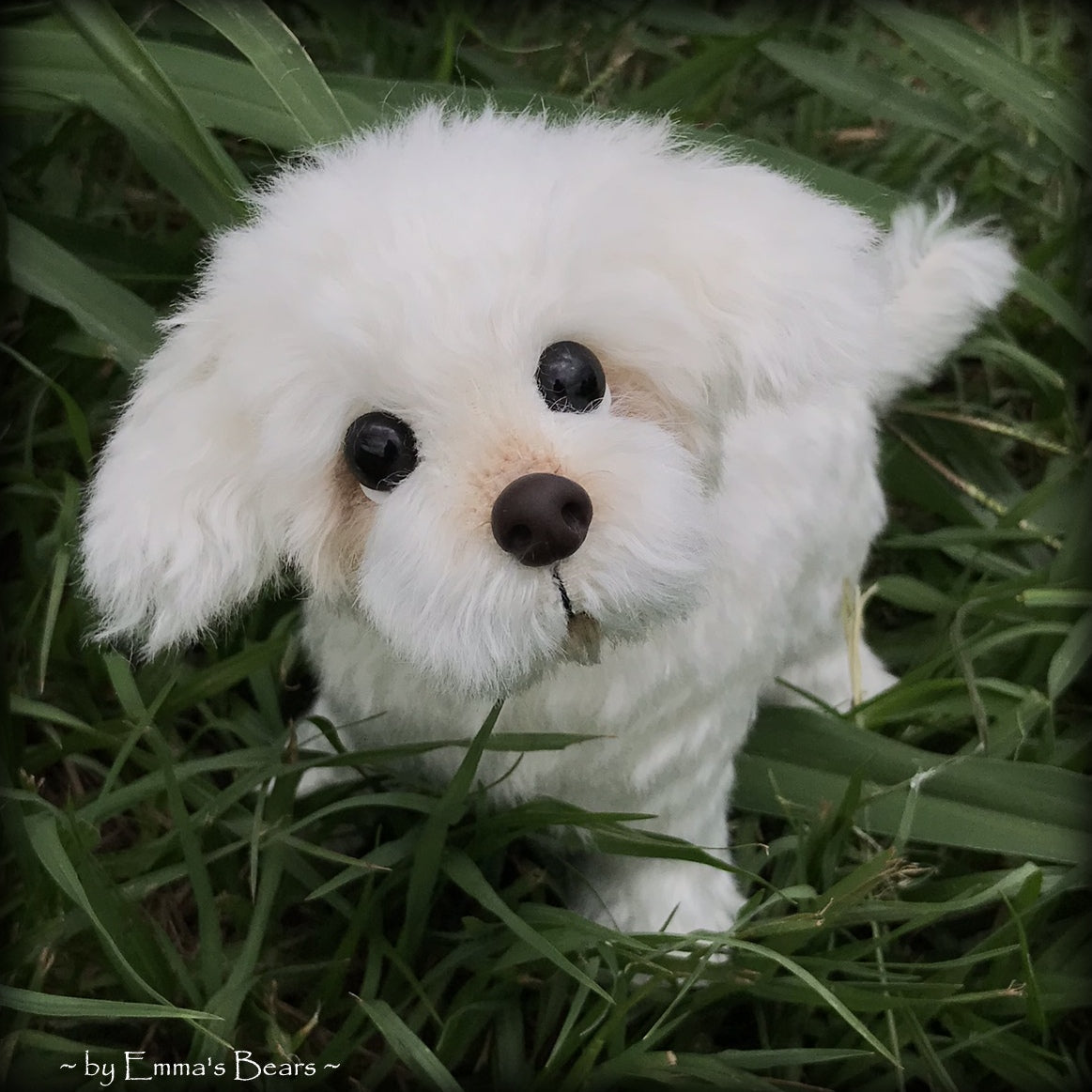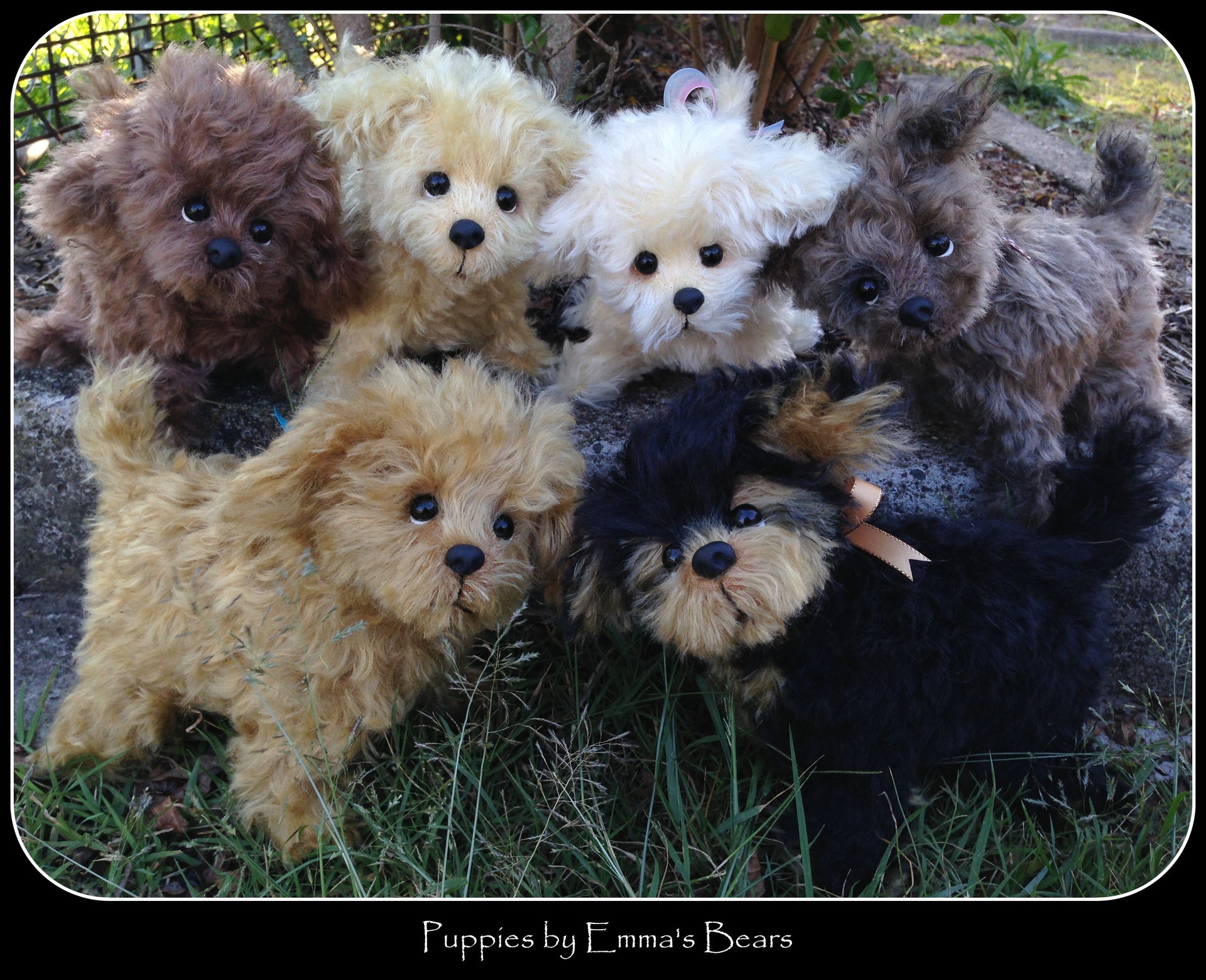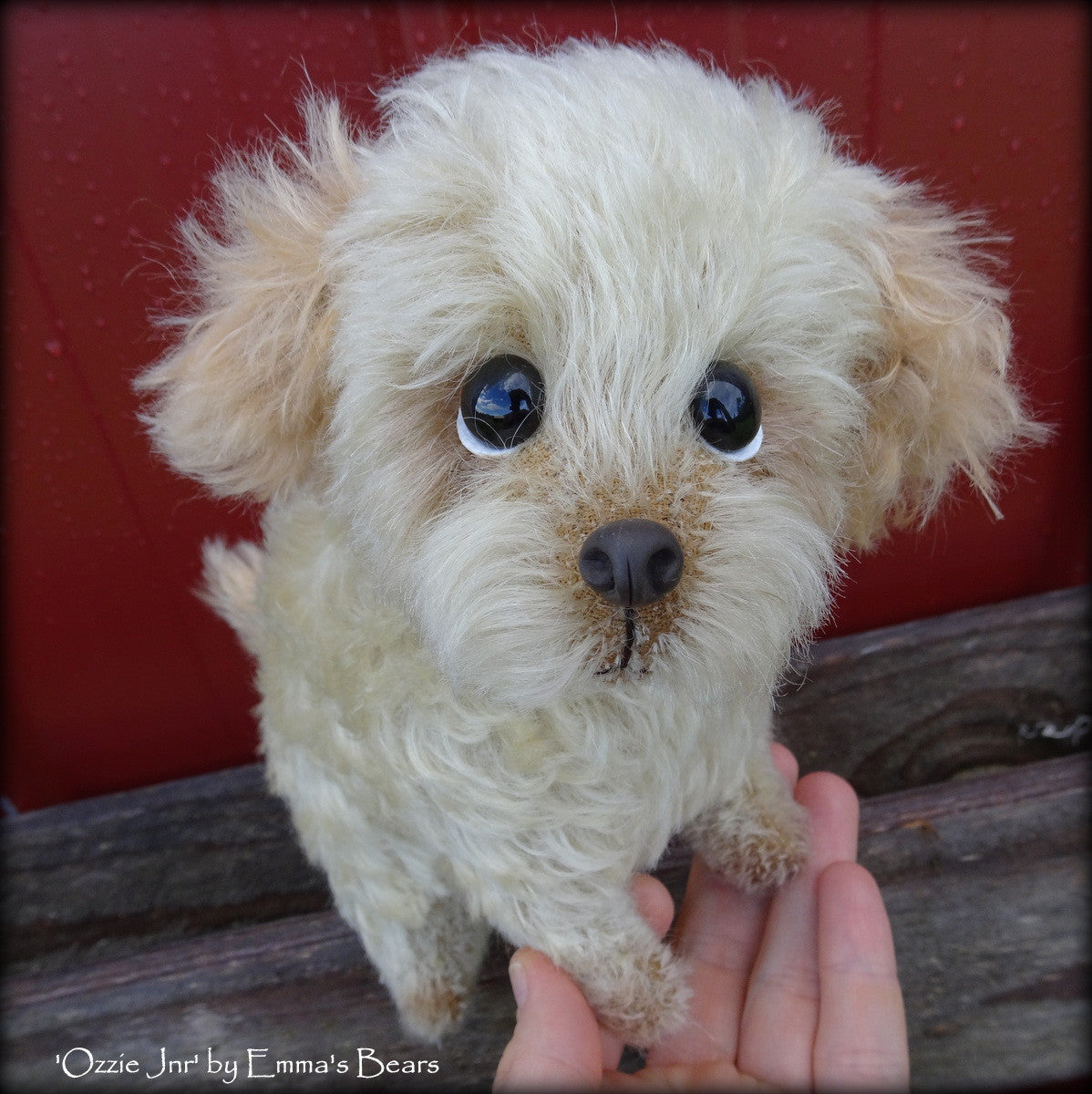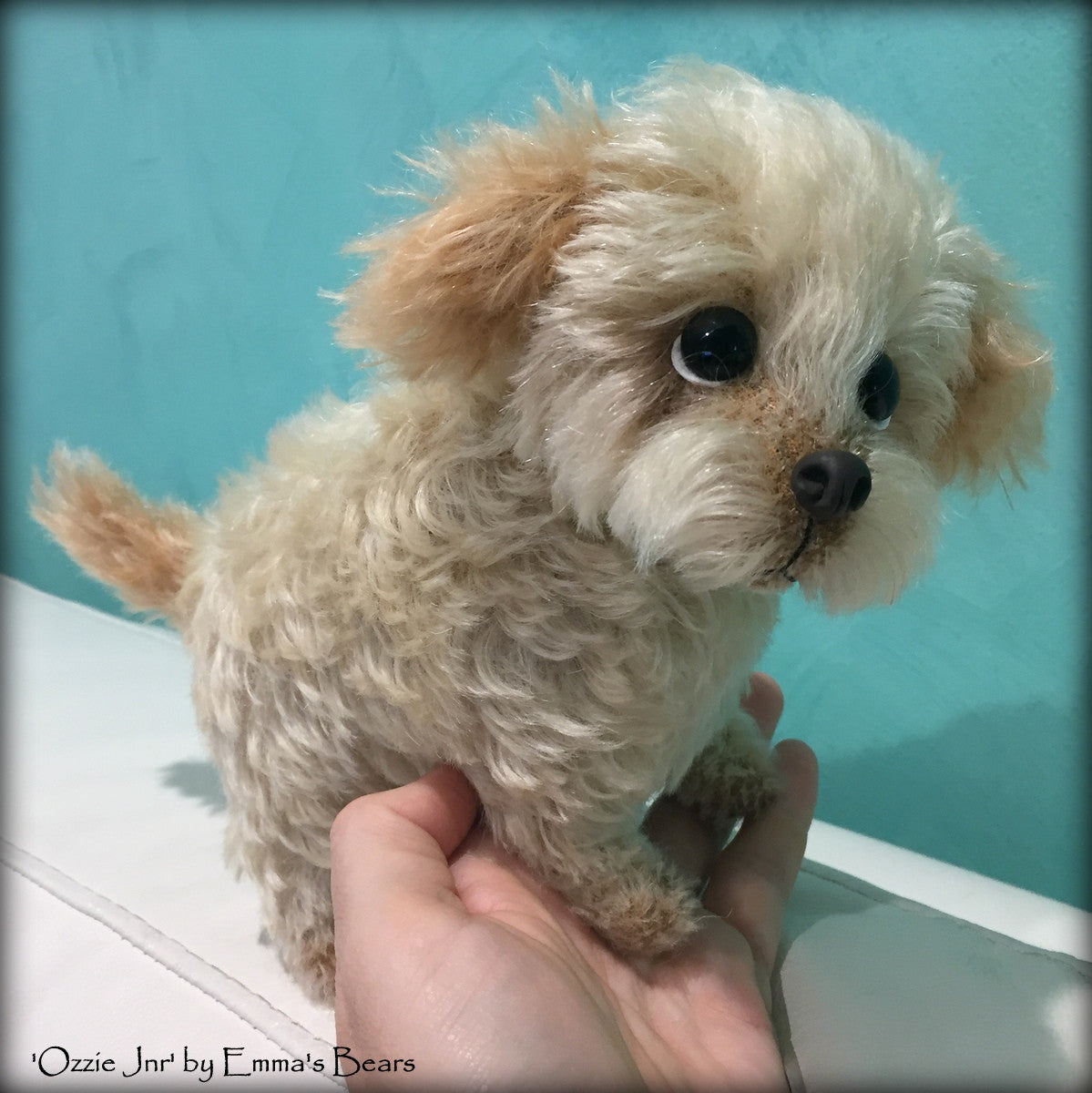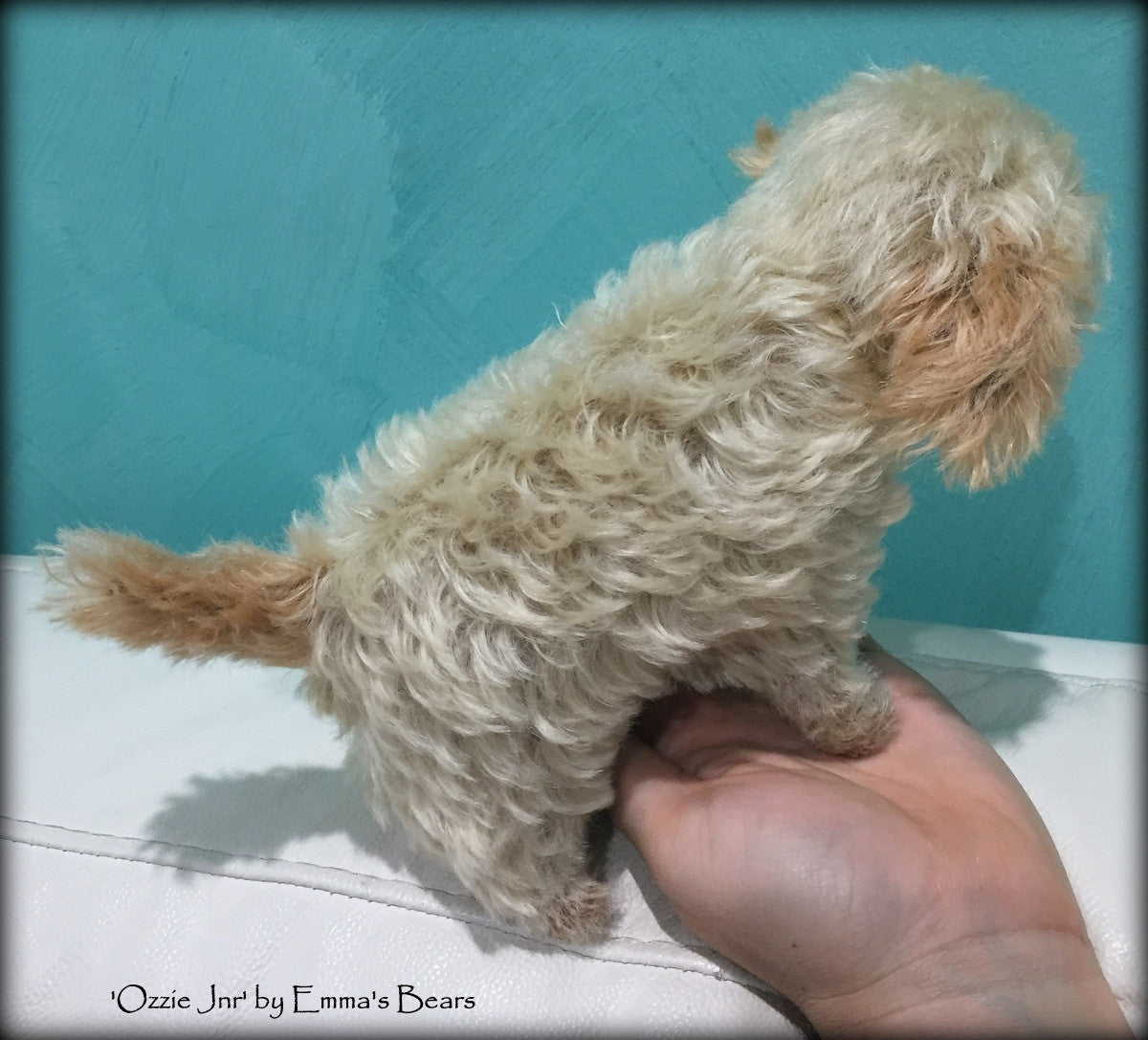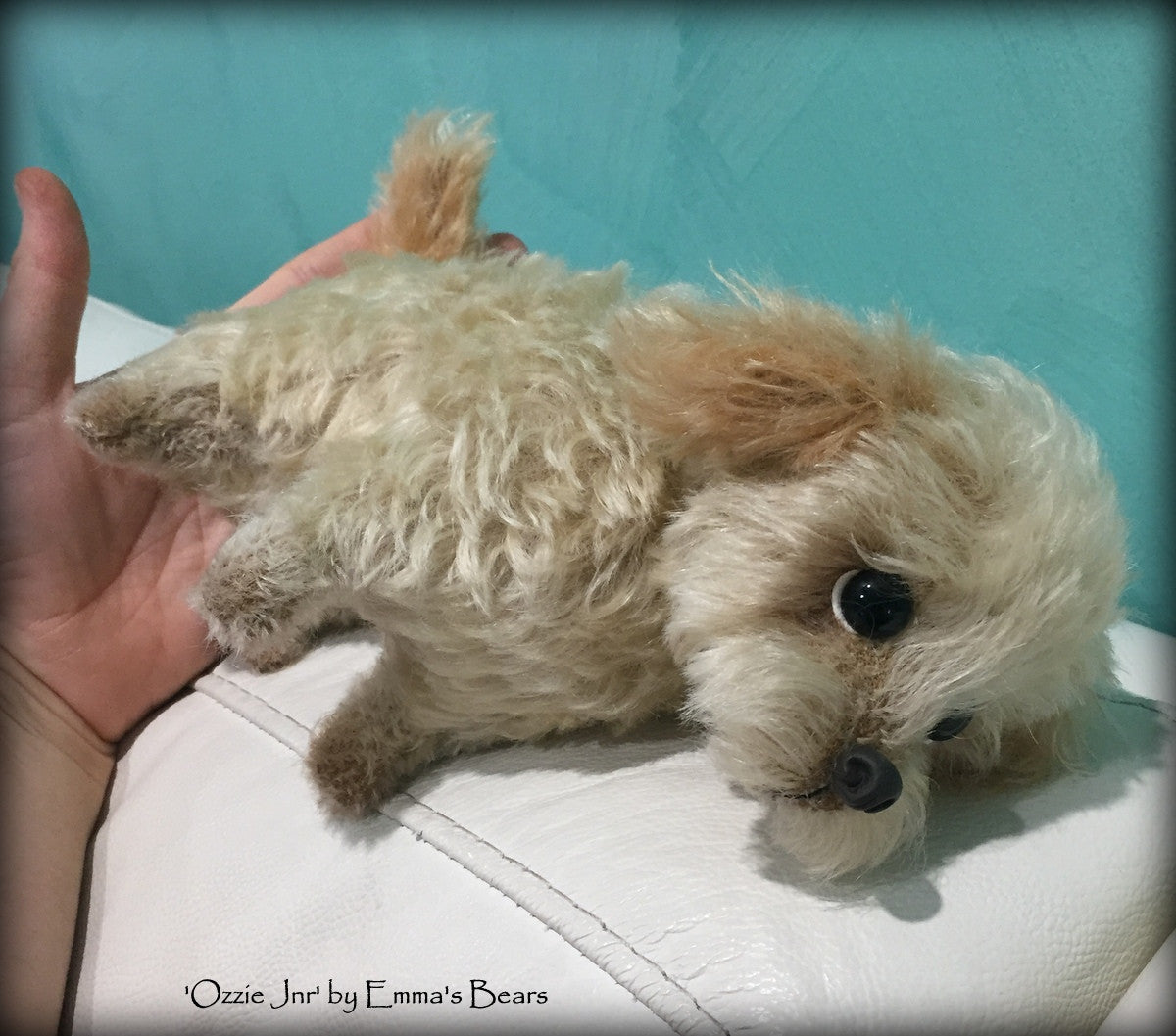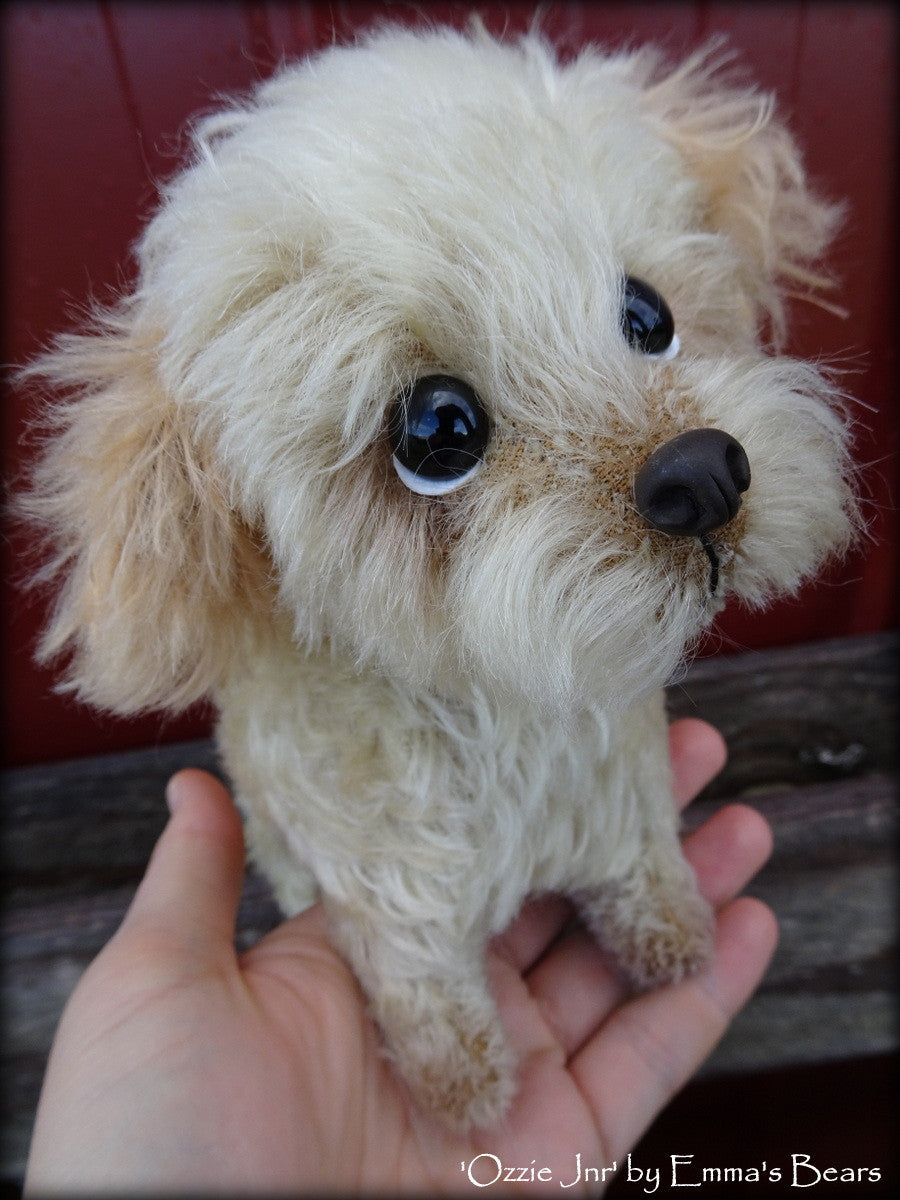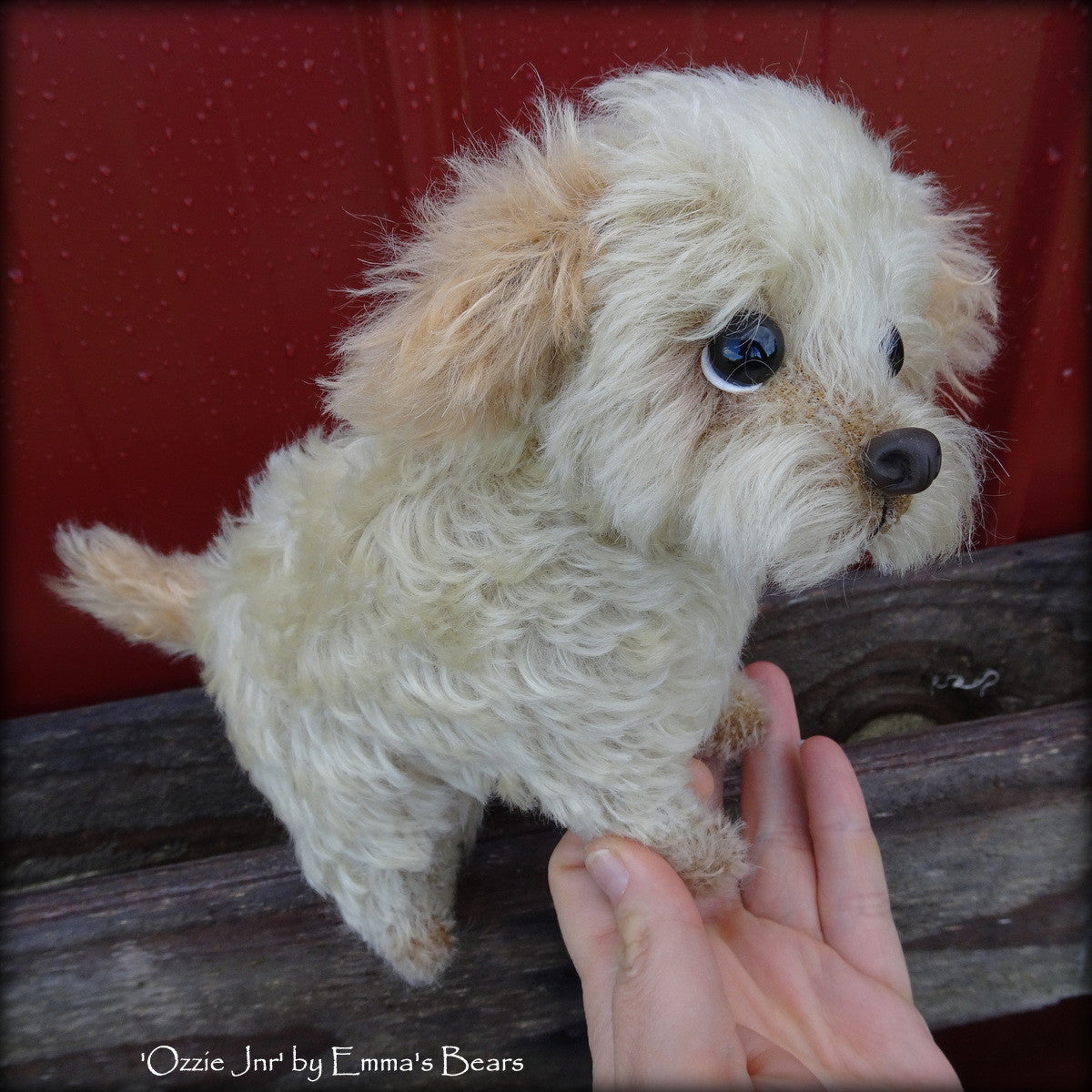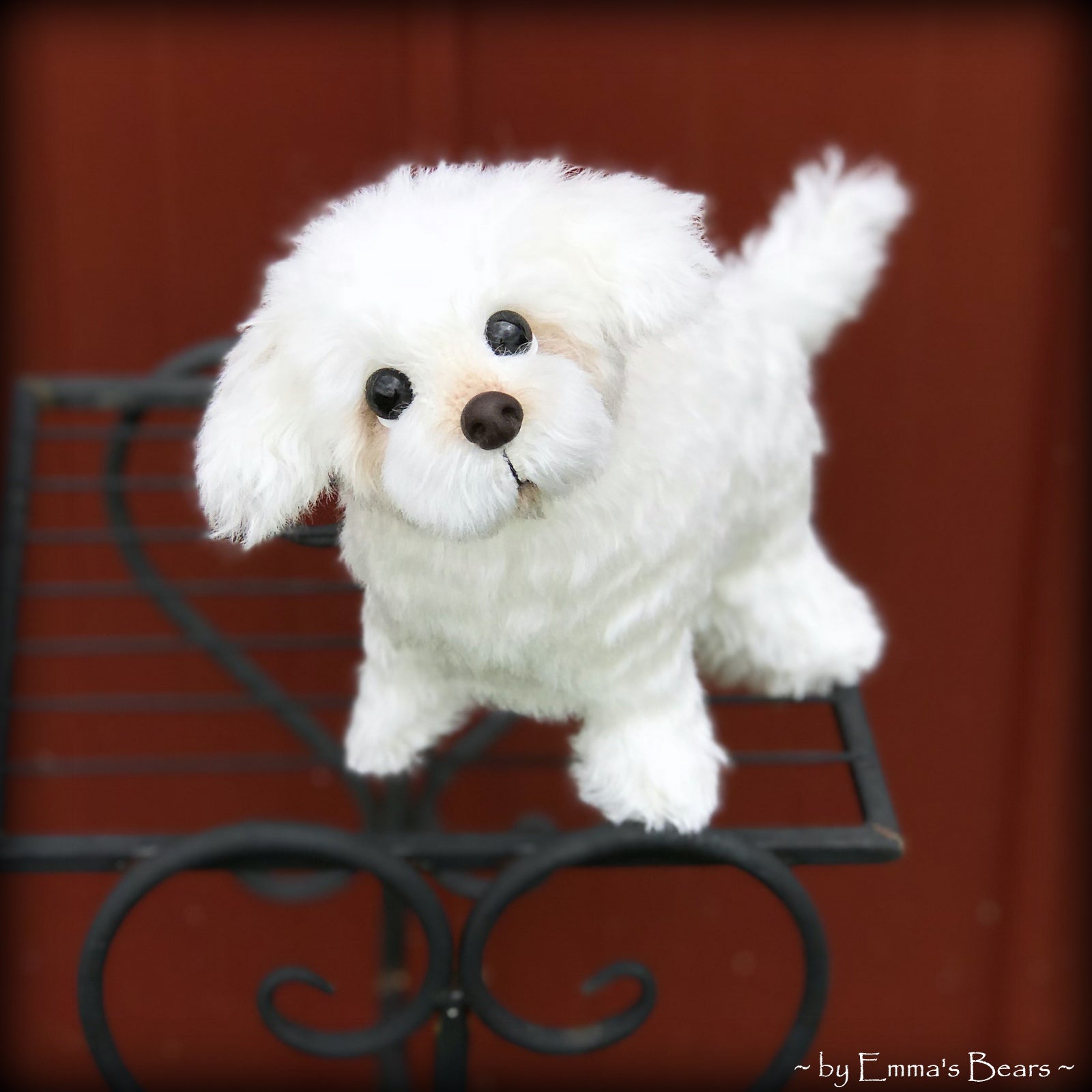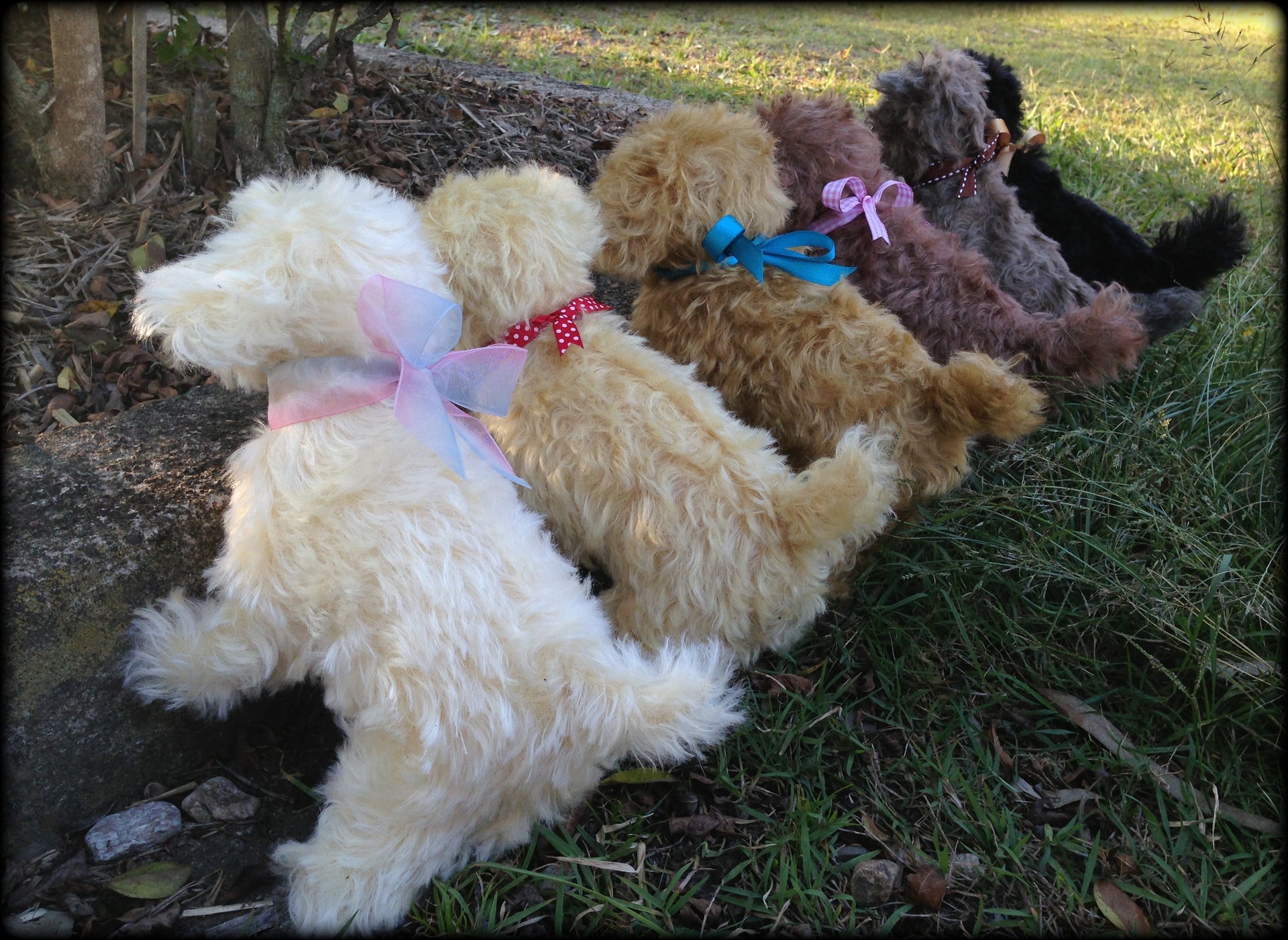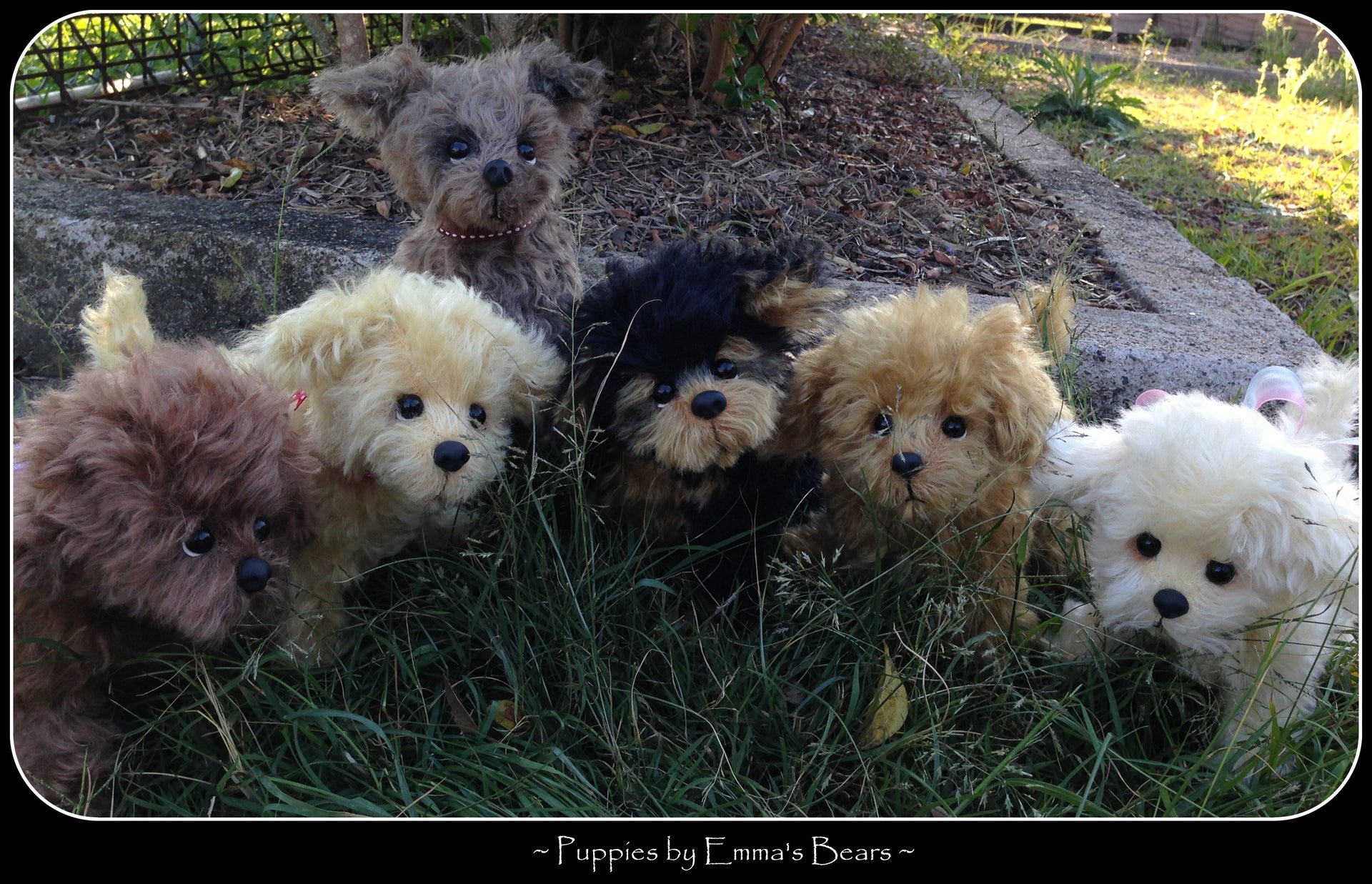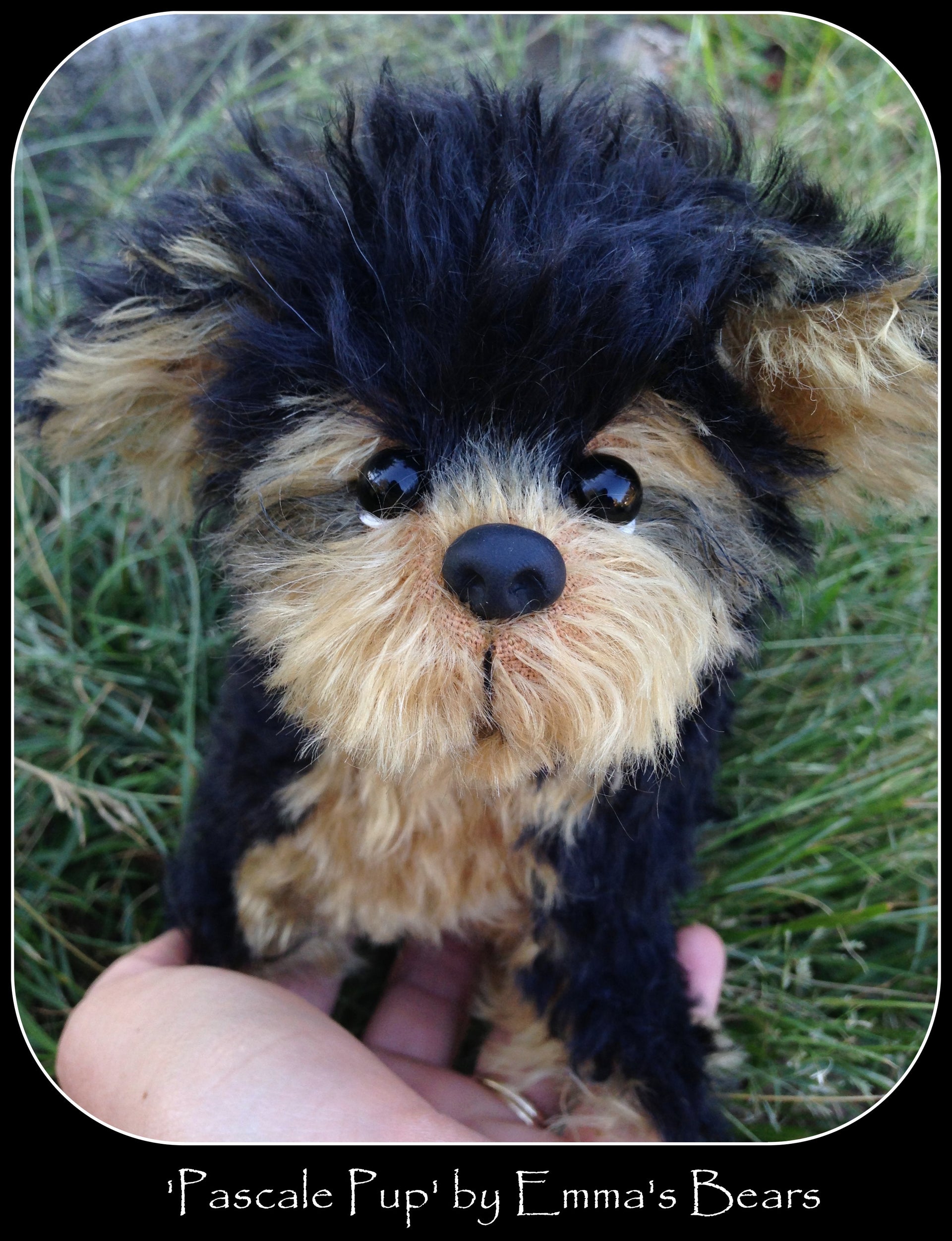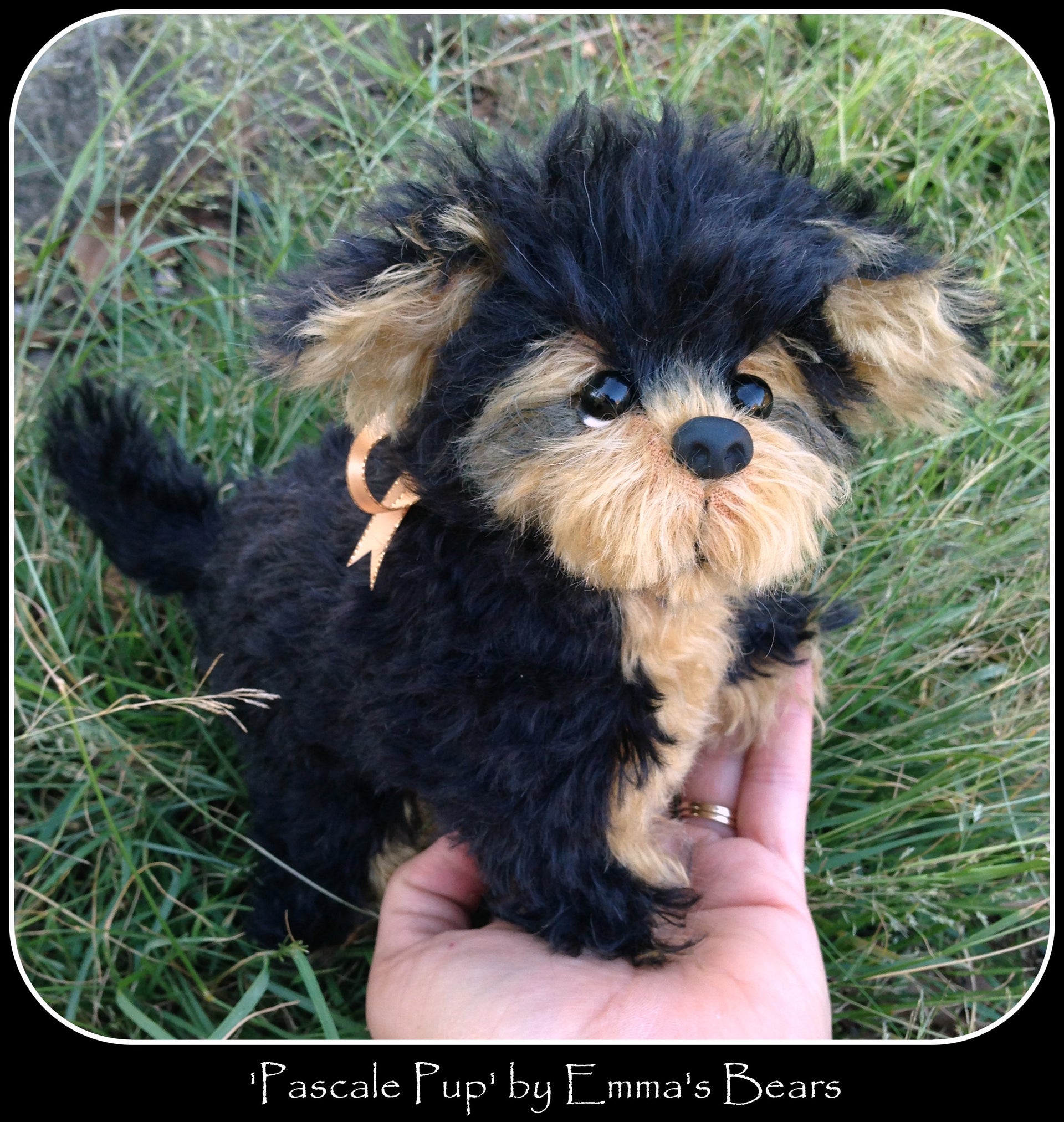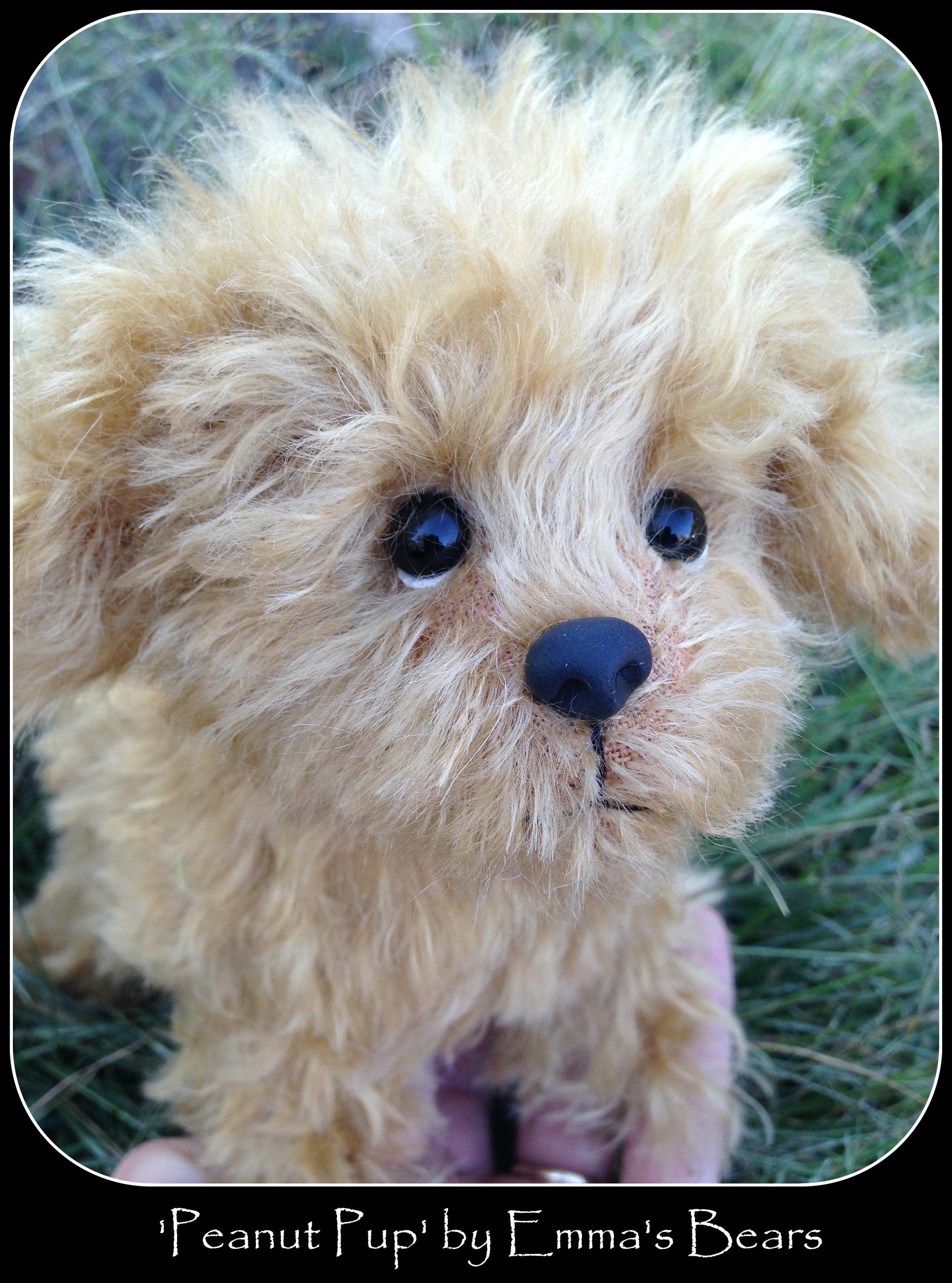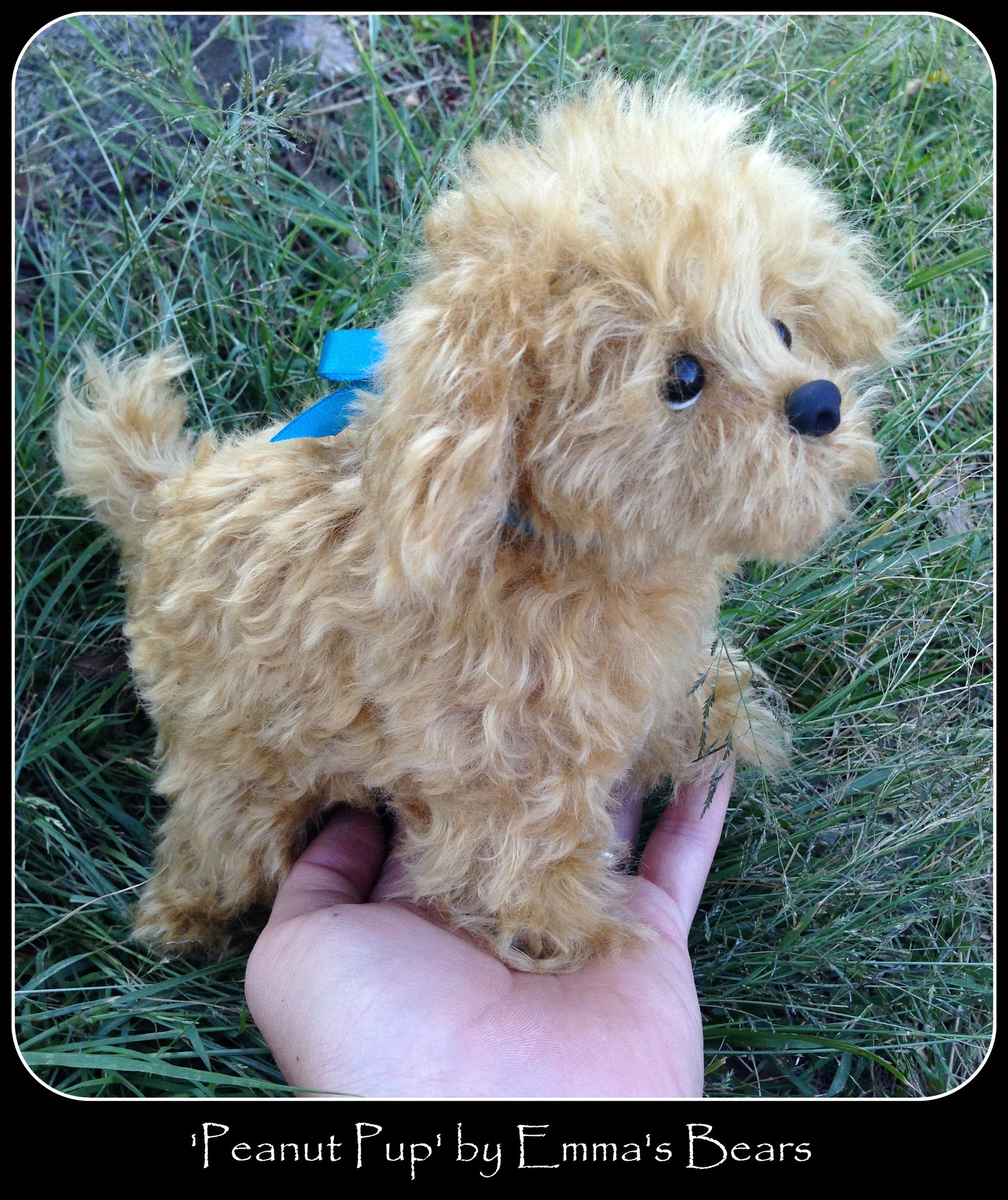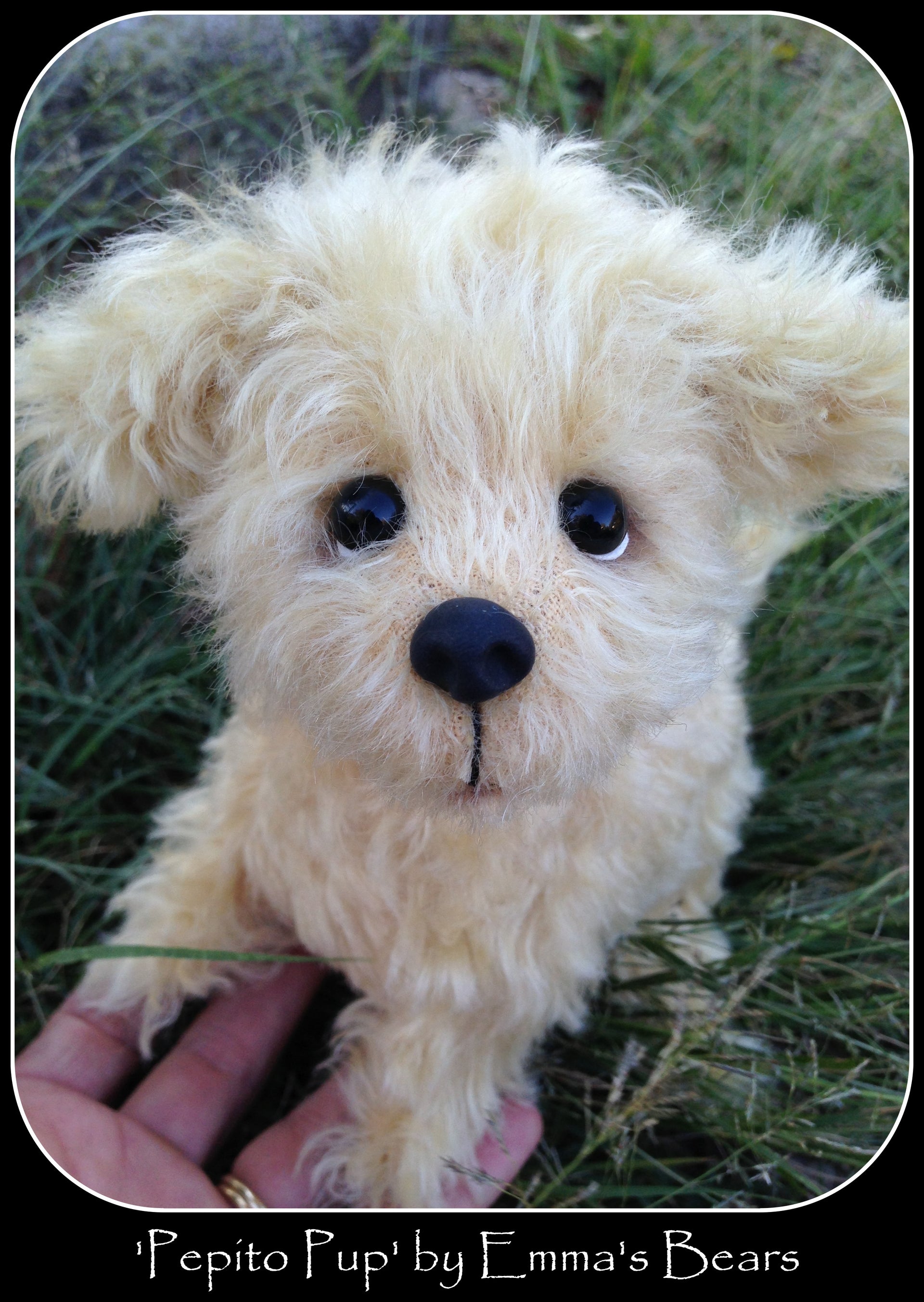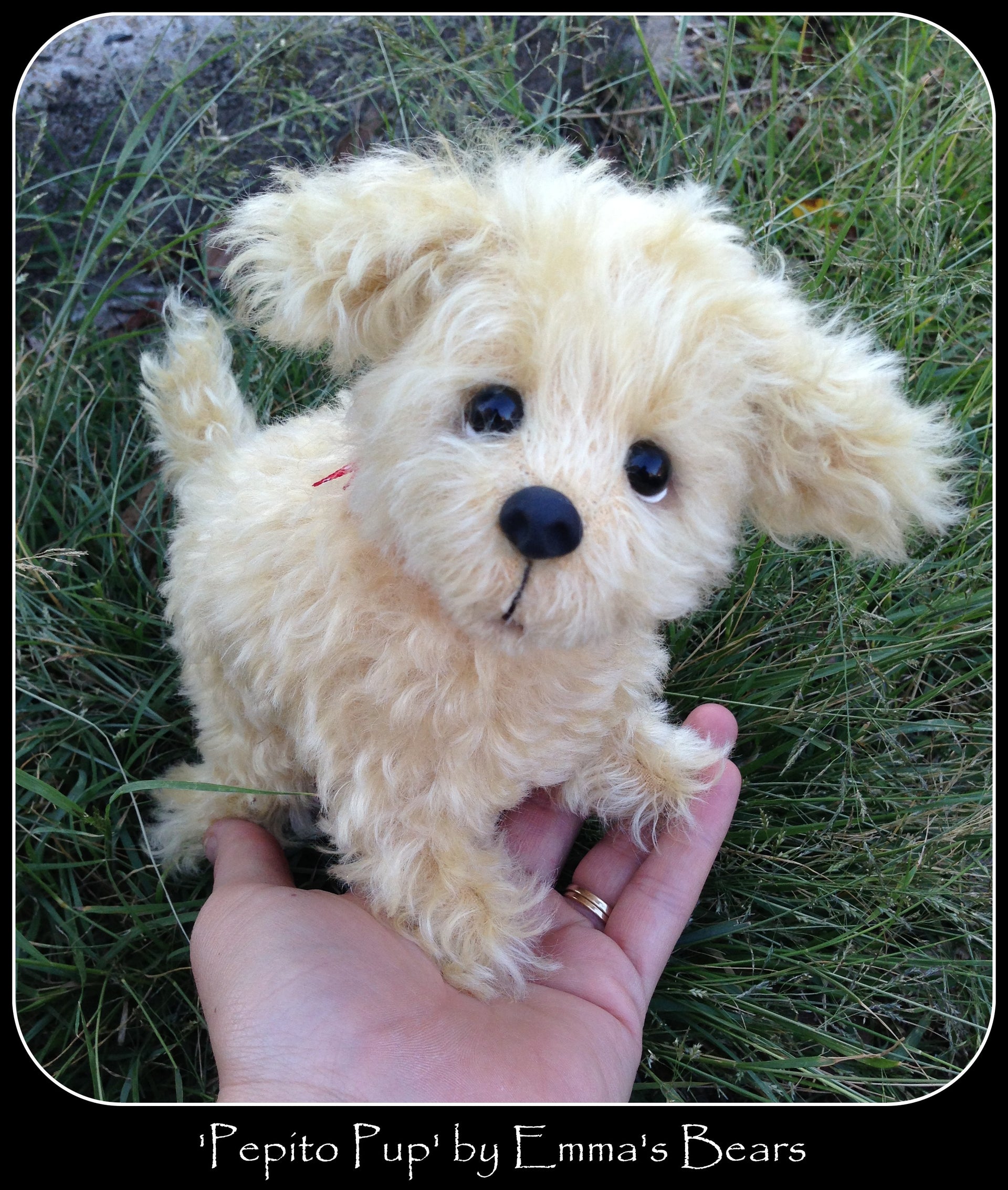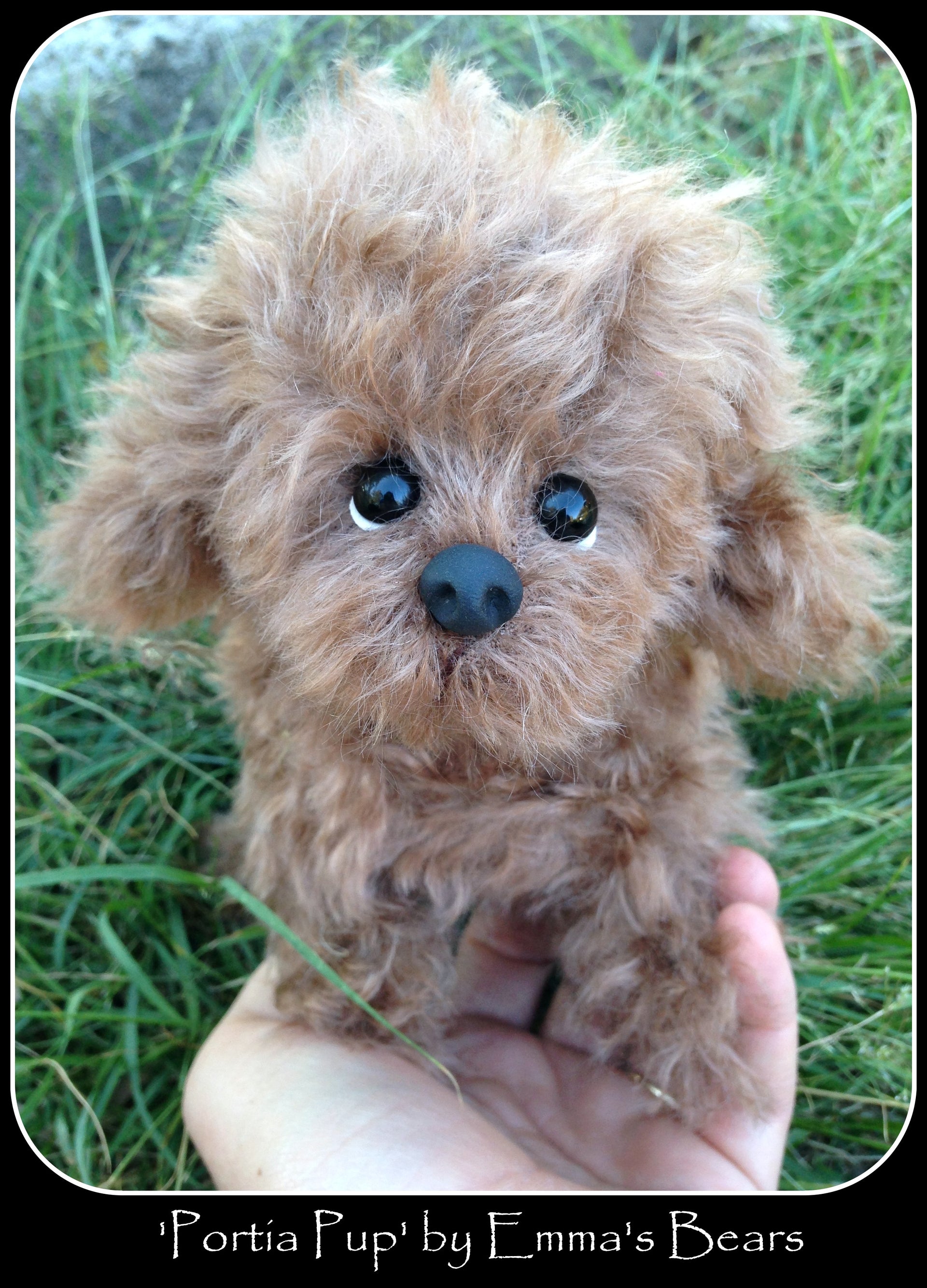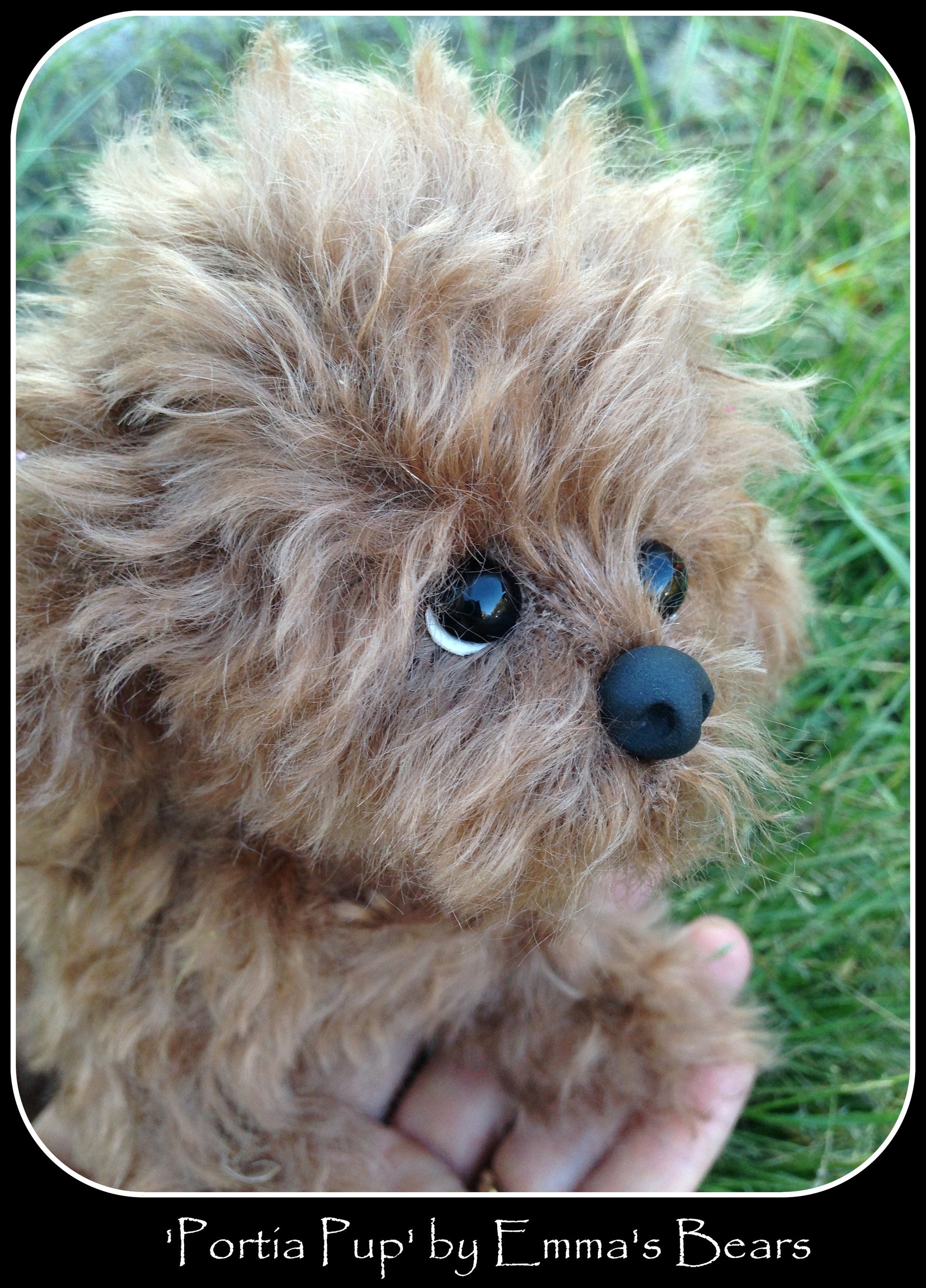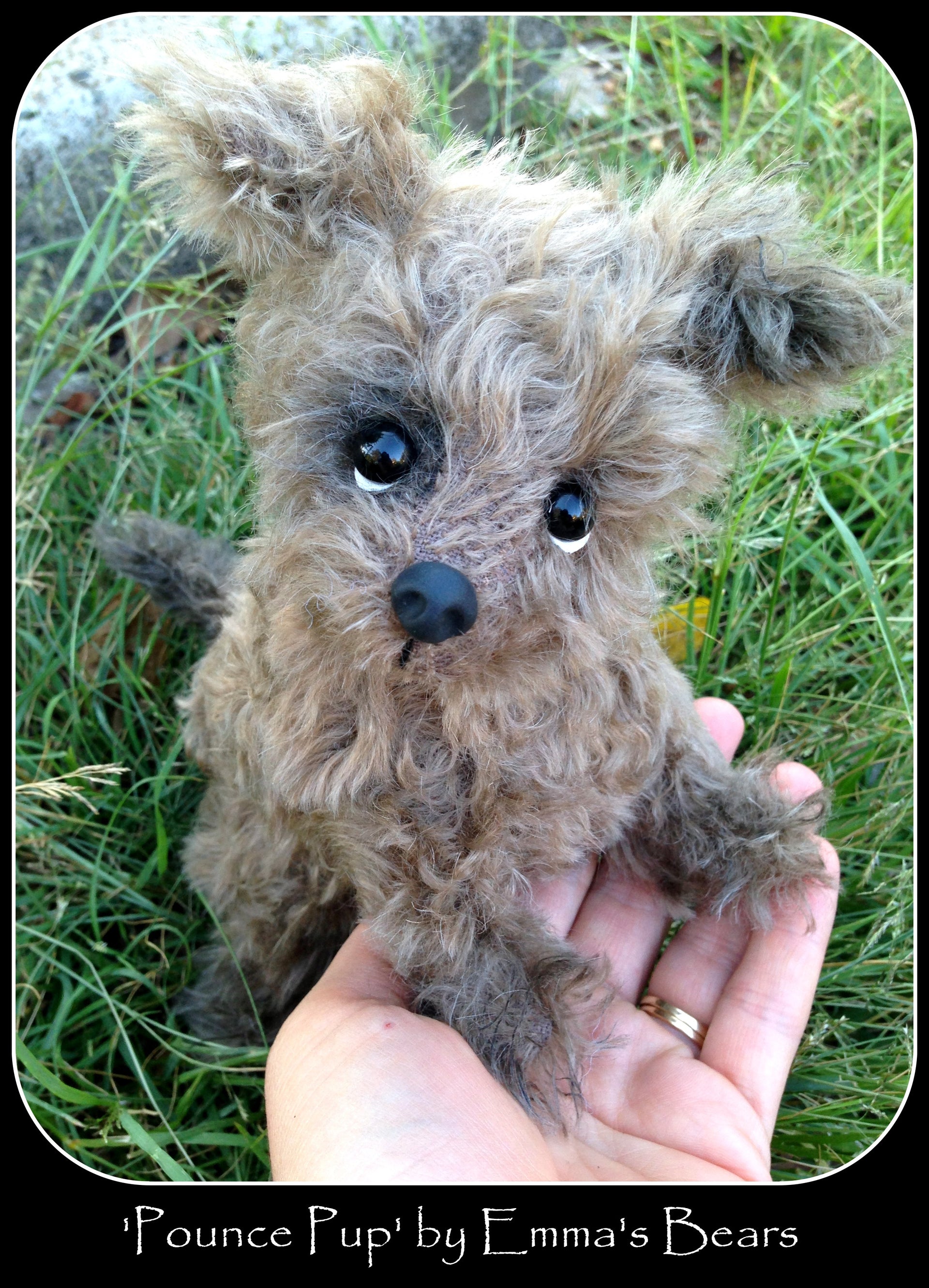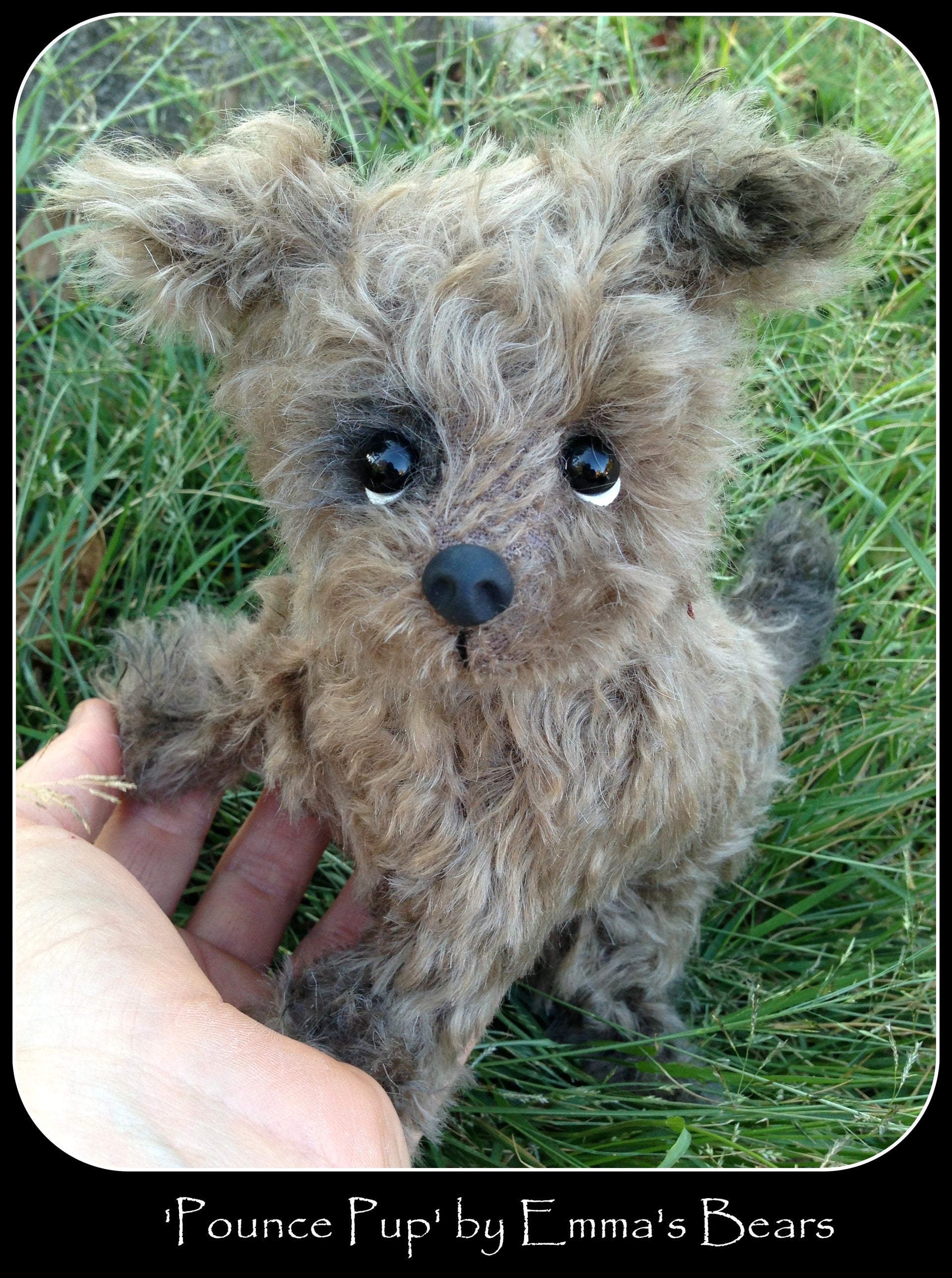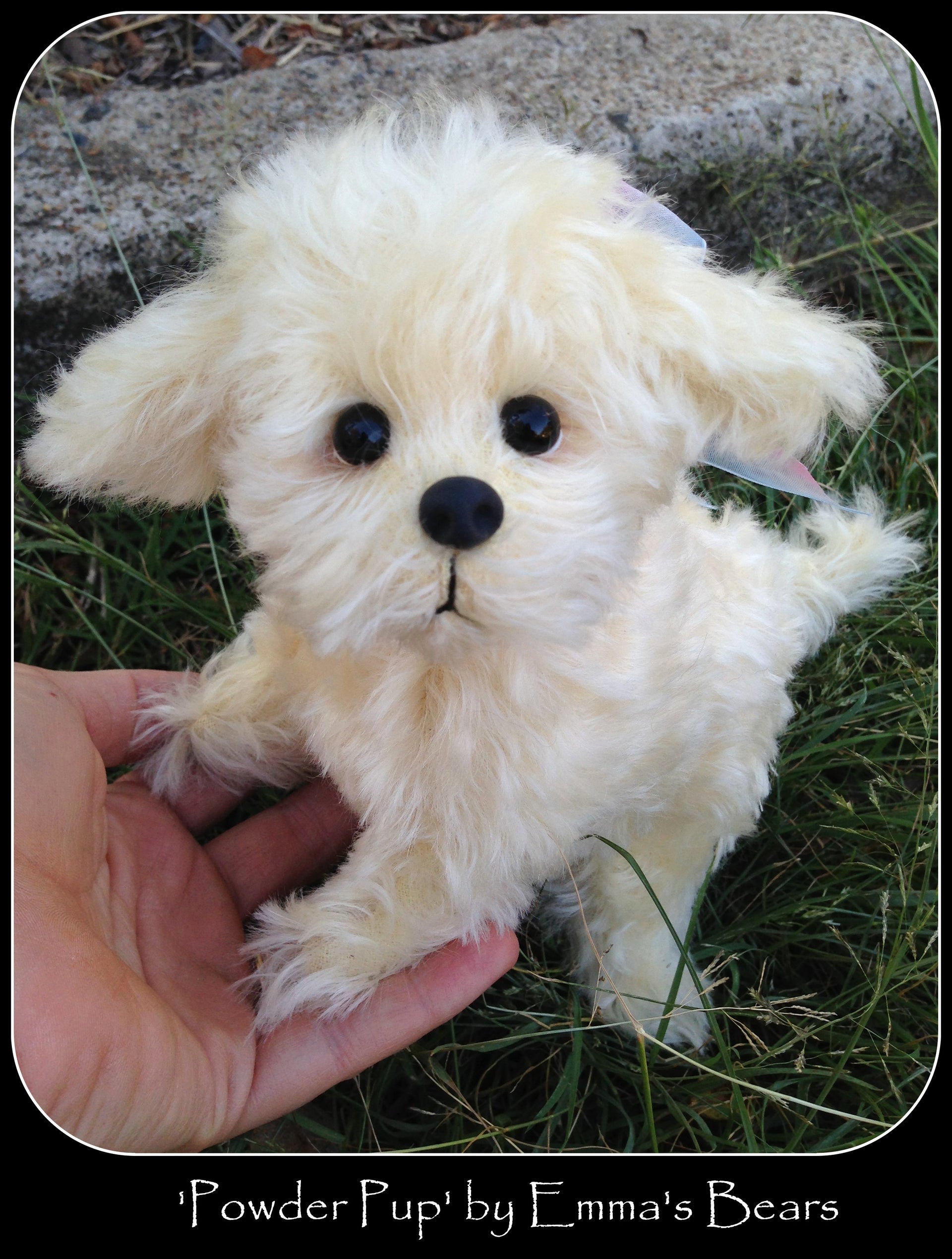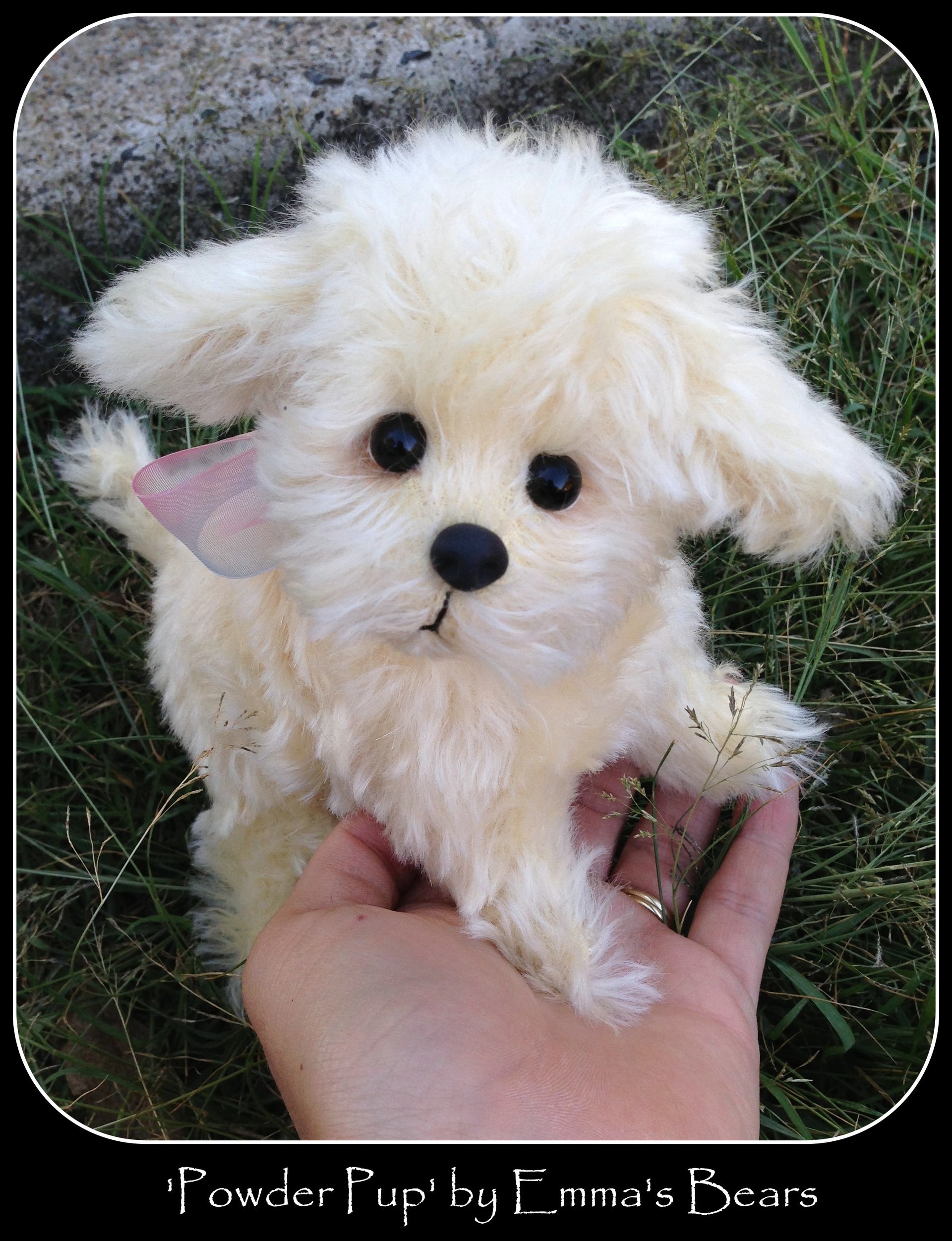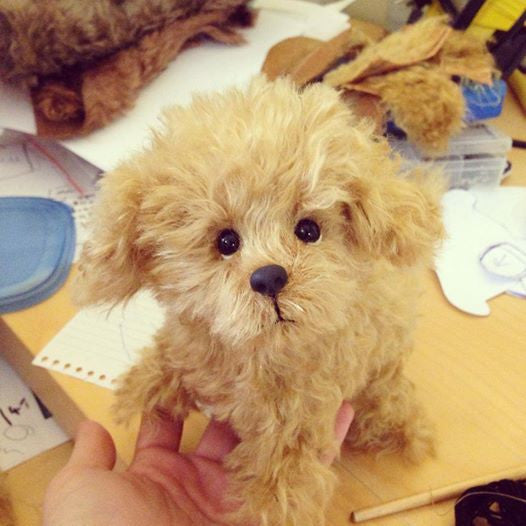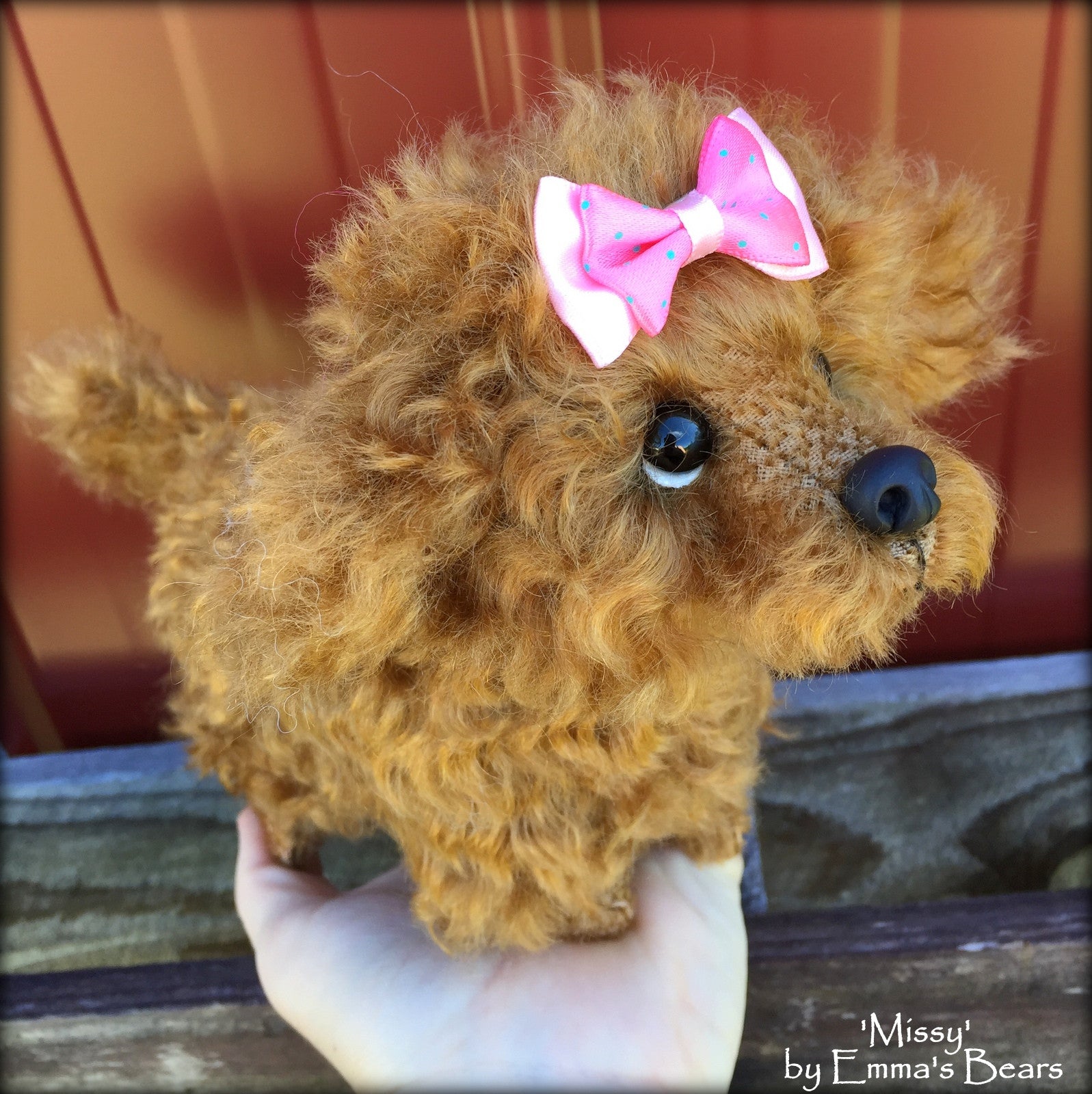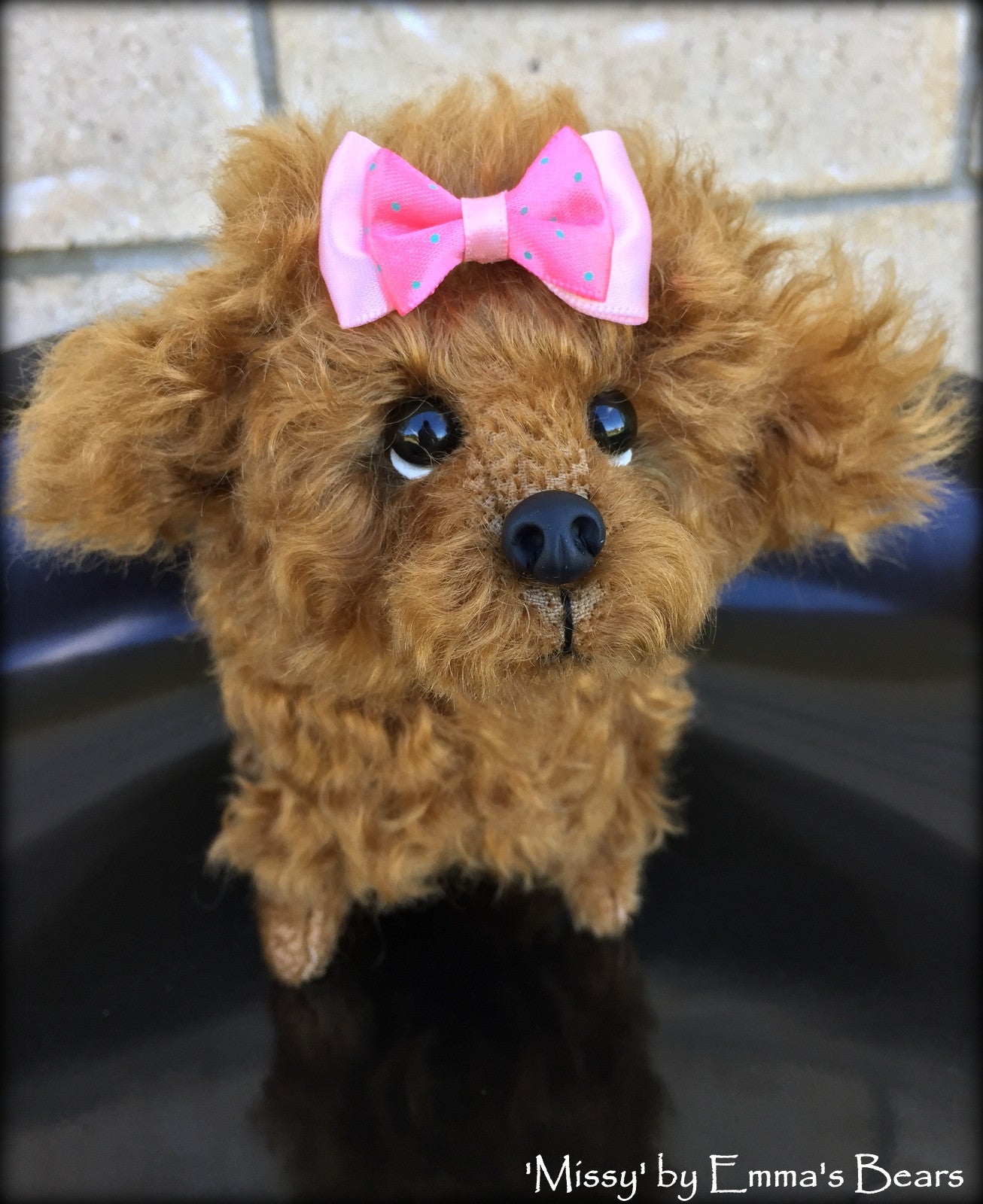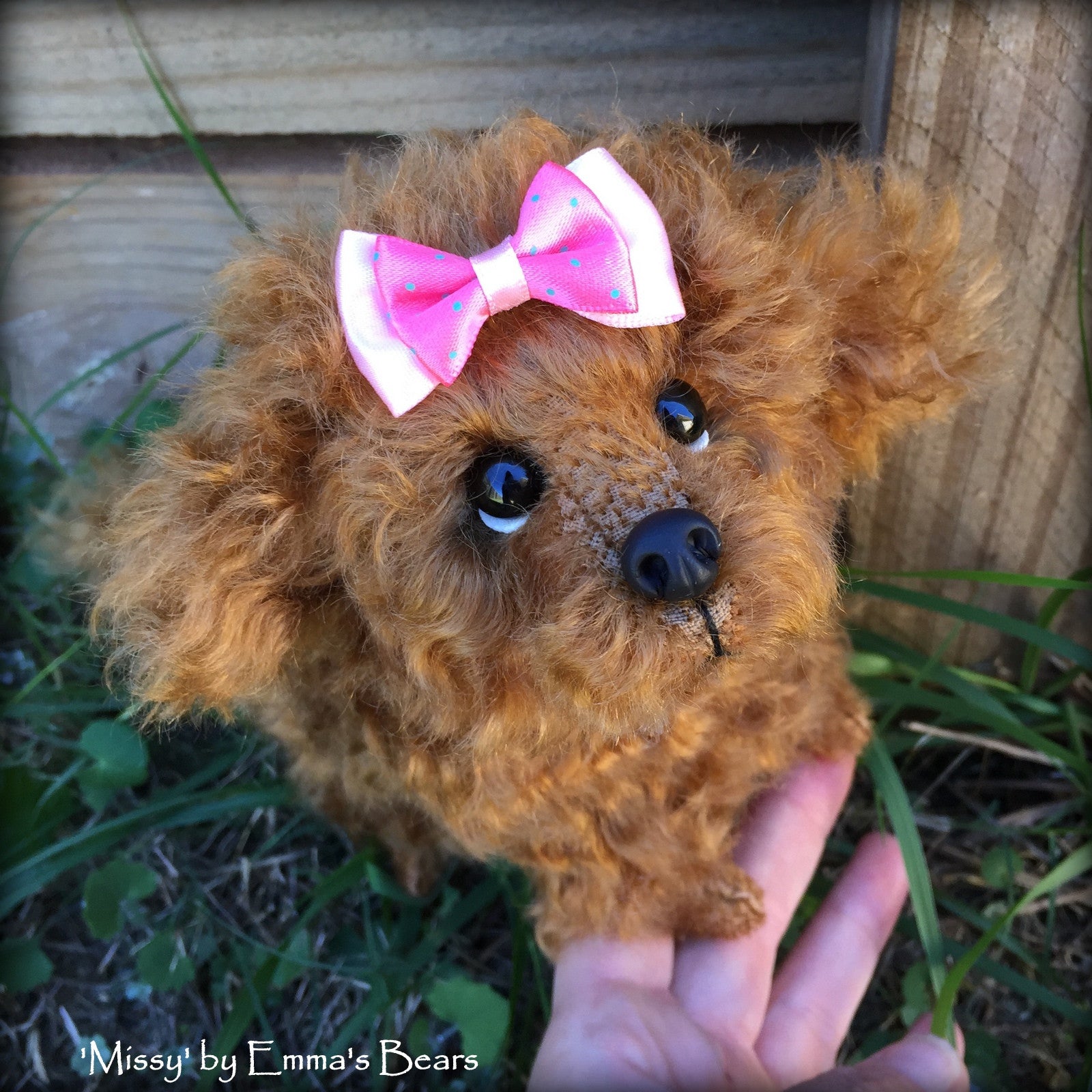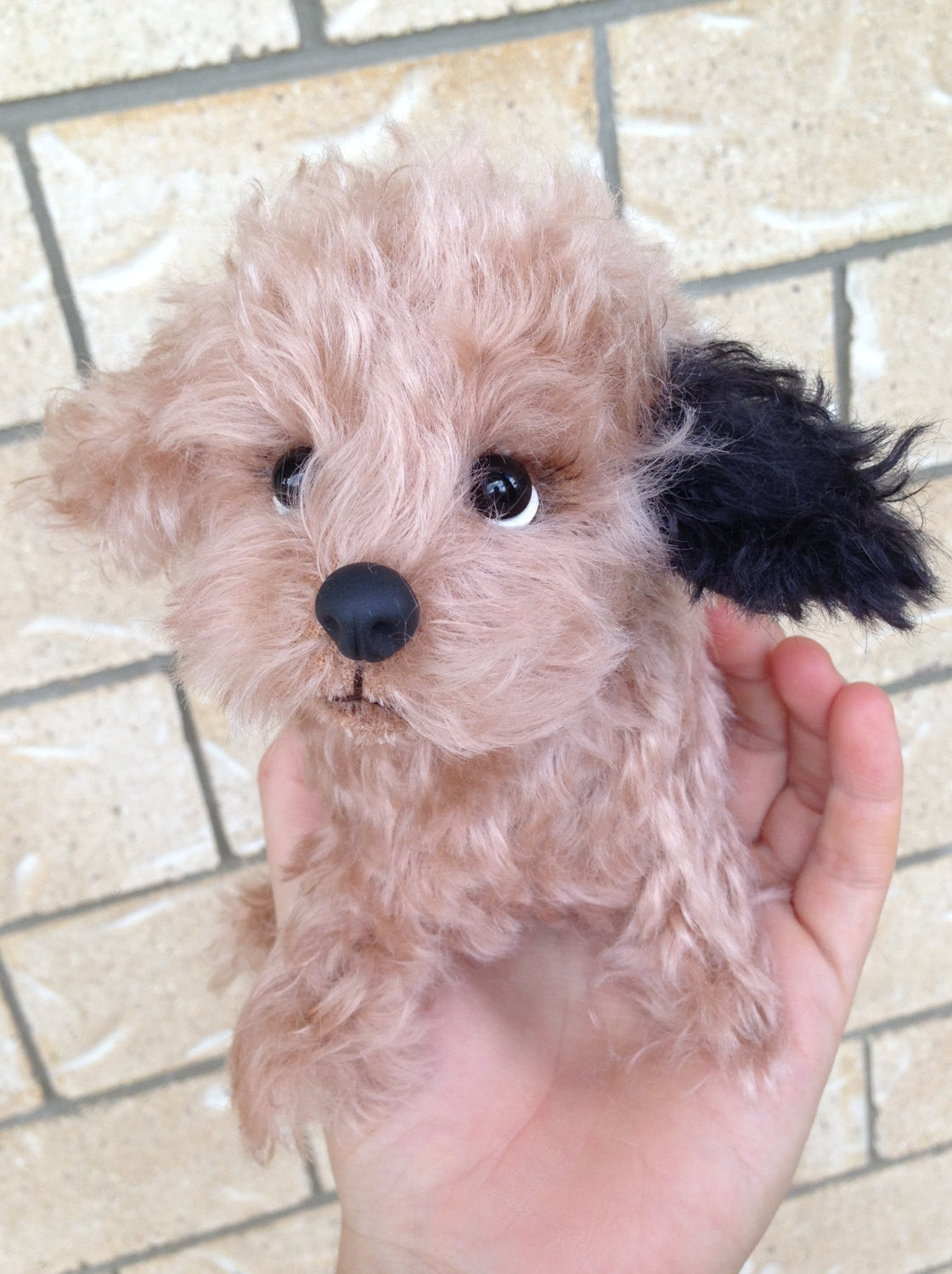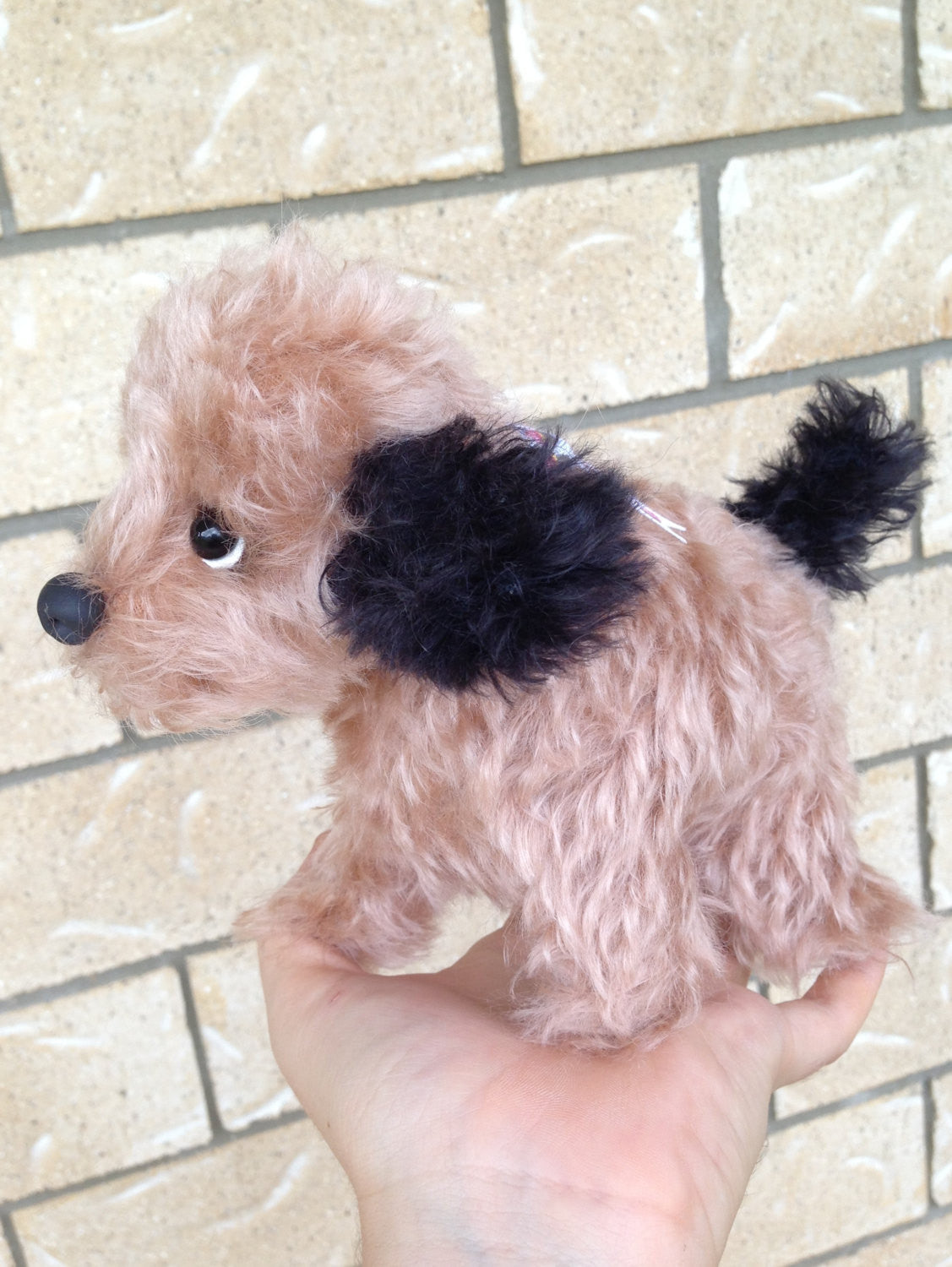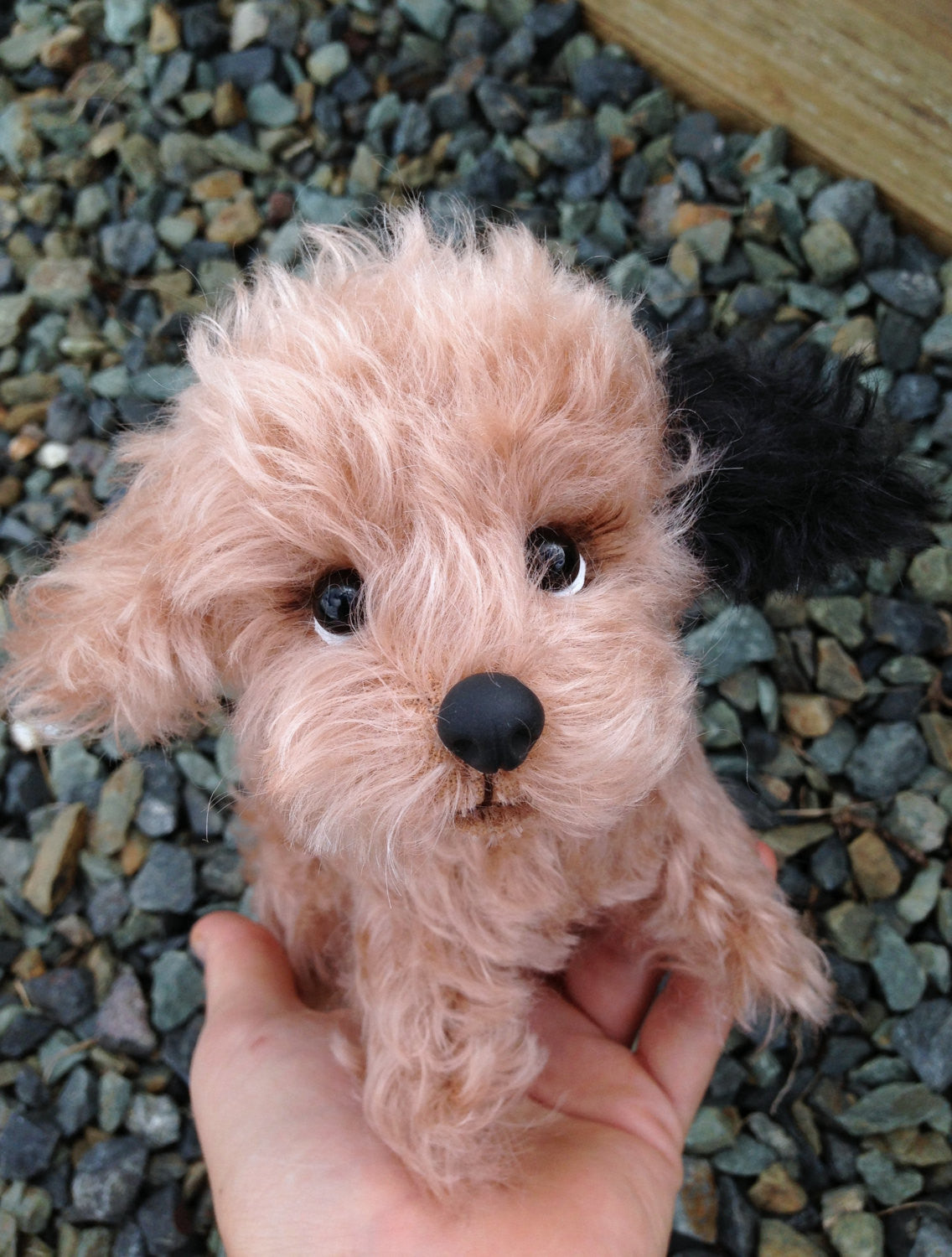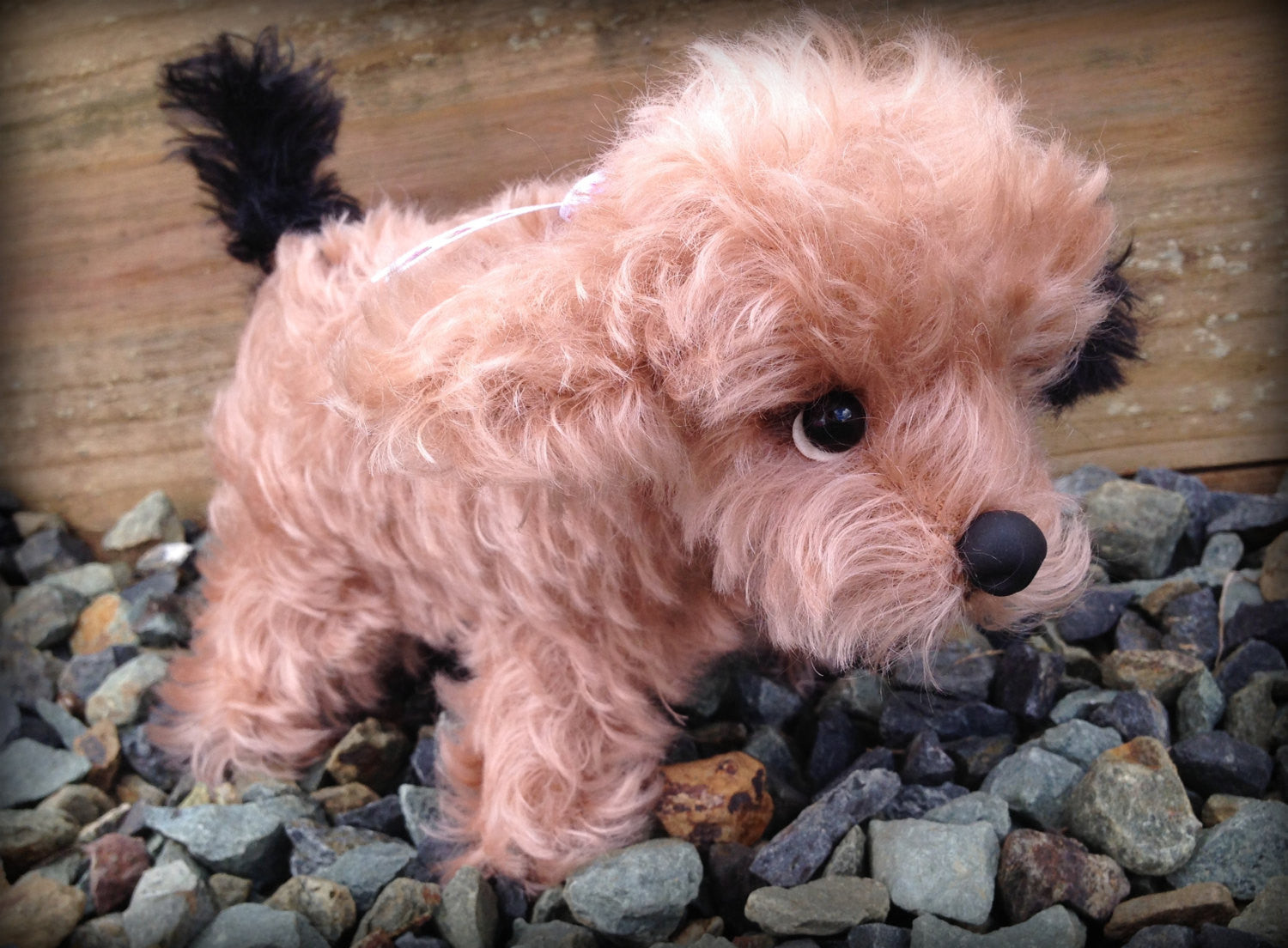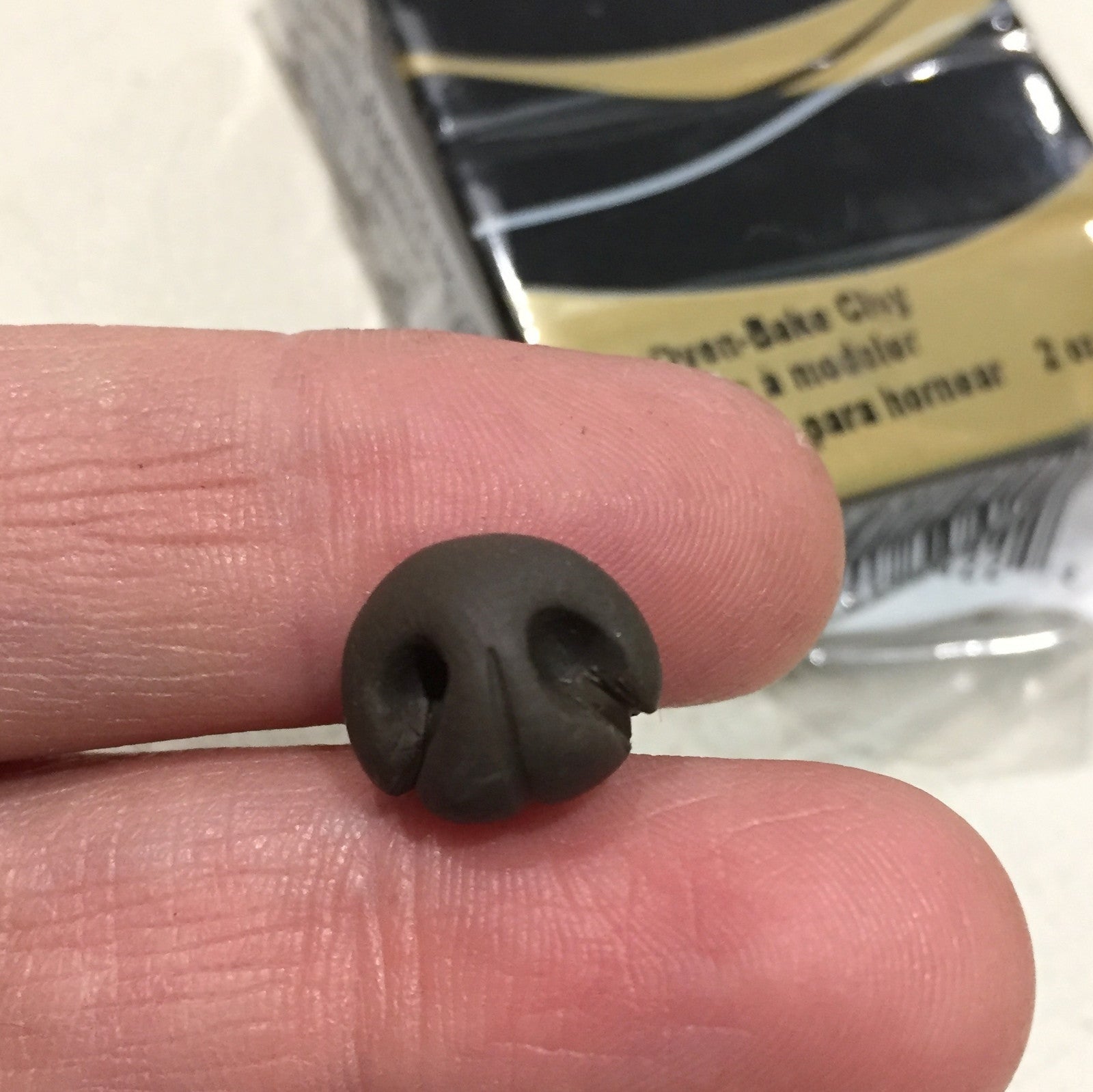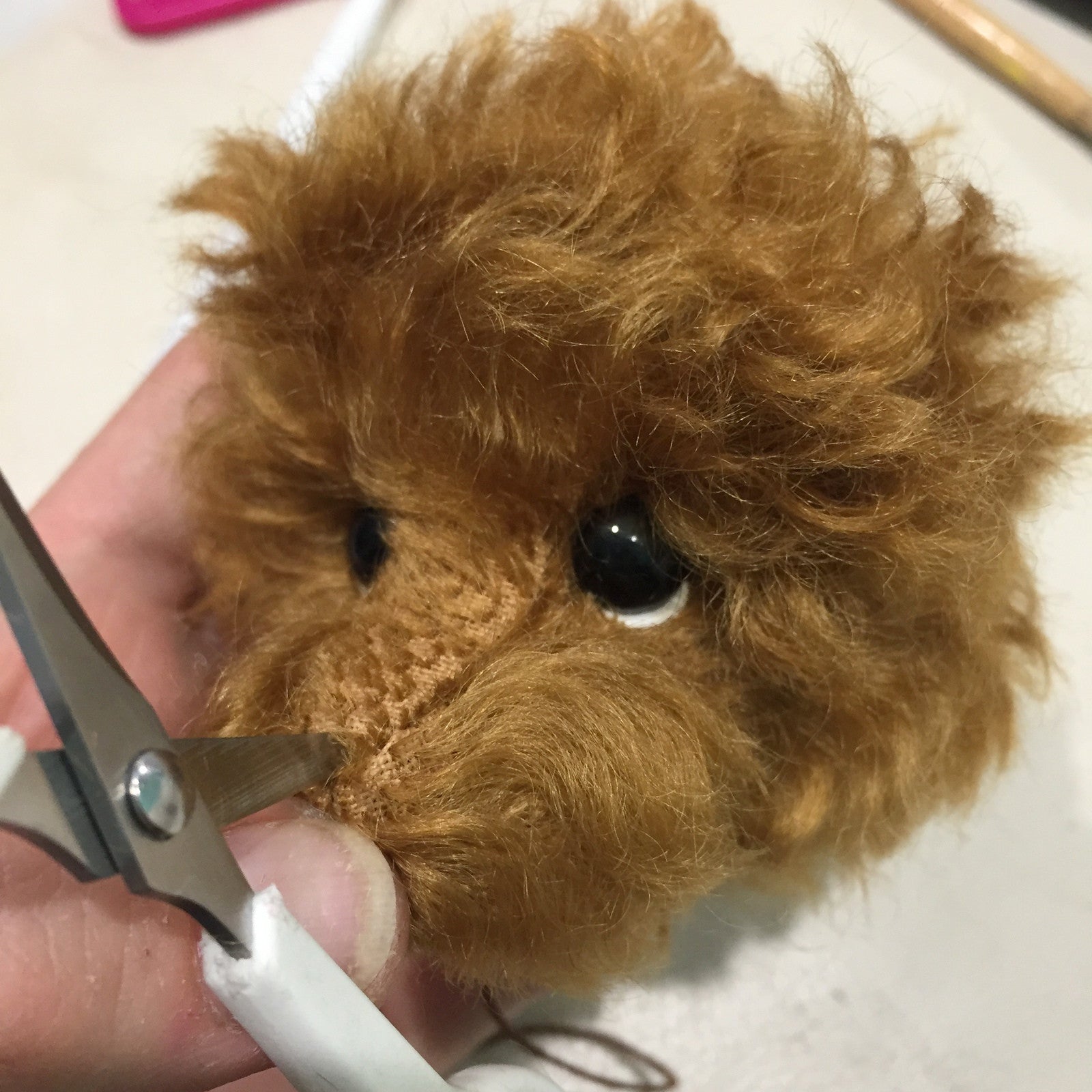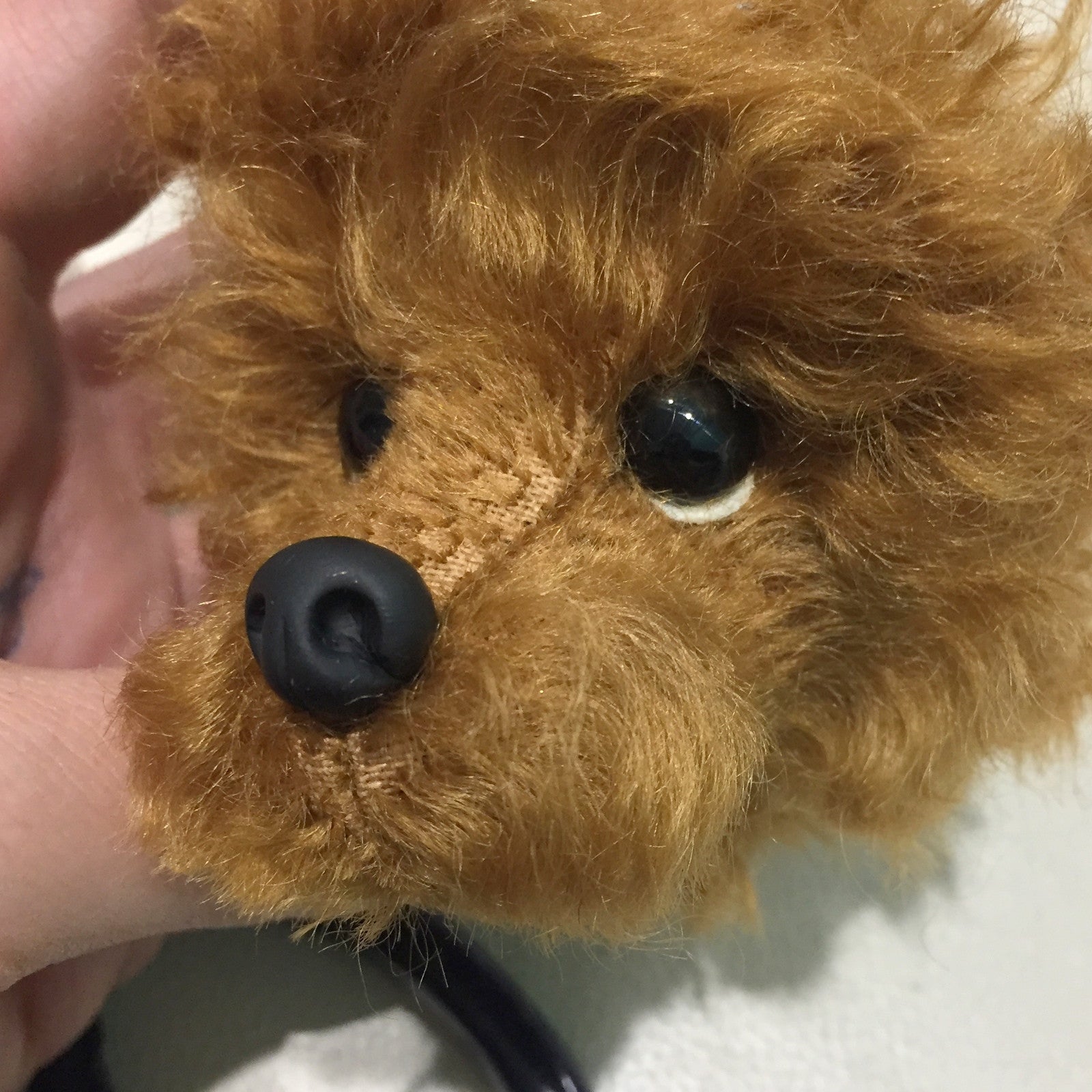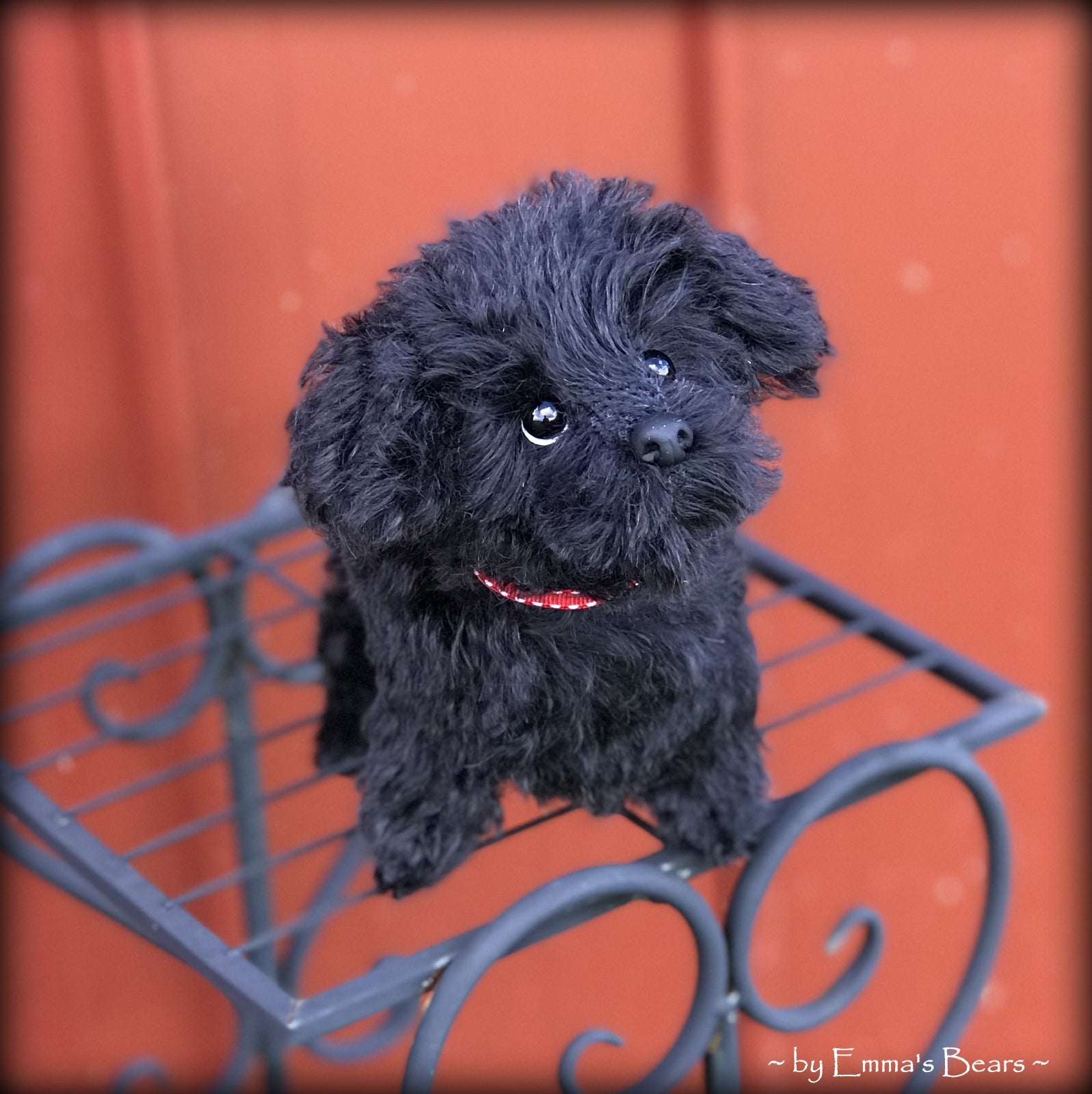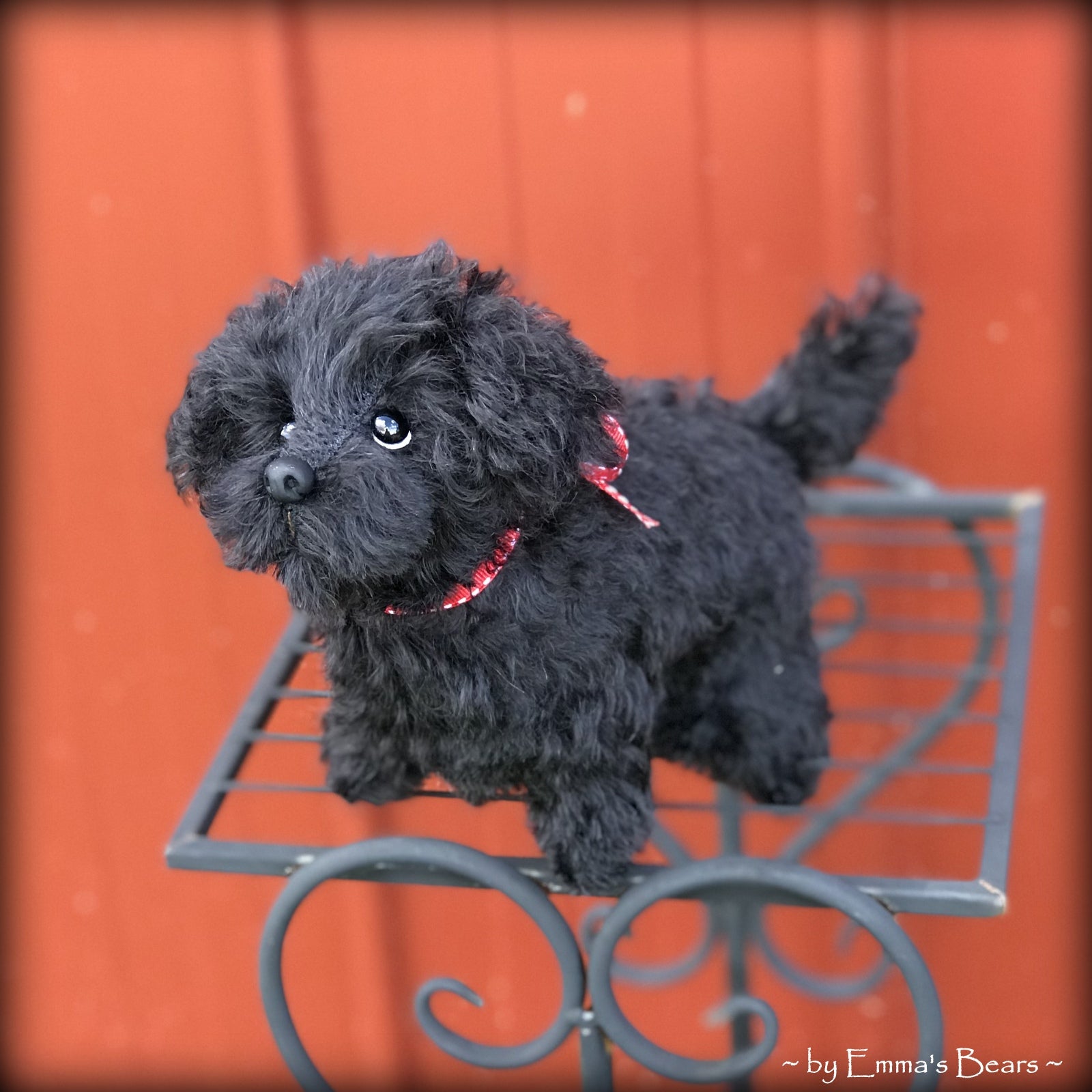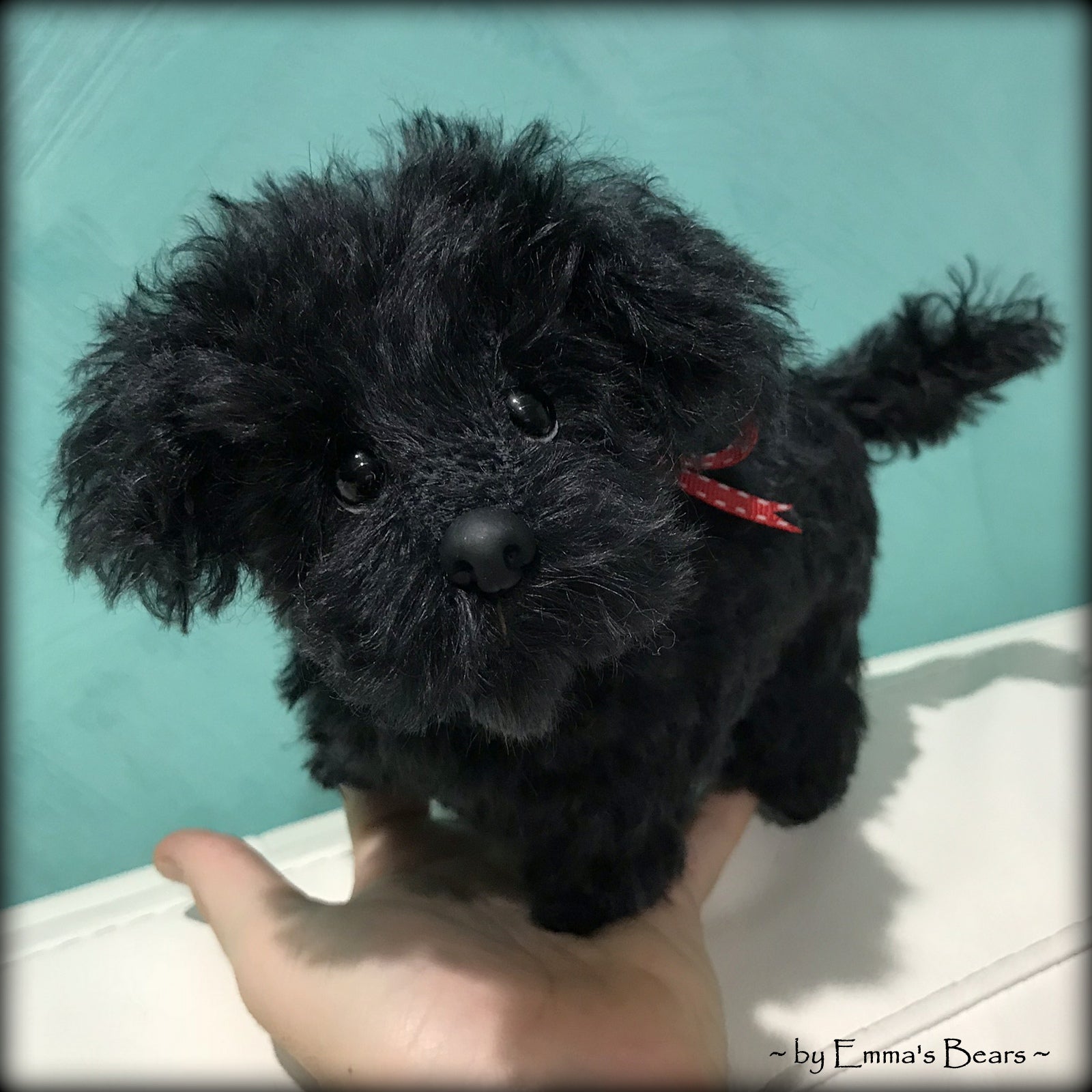 Have you always wanted to have a go at making your own stuffed toy, but worried that a fully jointed teddy might be a little too much? This super simple tiny puppy design might be just the thing for you. 

[THE STATS:]

This pattern is a for a simple little 7" pup with a jointed neck but simple standing body. It can be kept very straight forward by using a safety nose, or you can venture out into new territory by following the detailed photo instructions to sculpt your own nose!? 
*** Pups in the photos have all been made using this exact design. The differences seen are simple due to fur type, colour, eye-size and ear placement ***

You Will Need:
* At least 1 x fat 1/8m of fur (we find short to medium pile mohair gives the best results, but a short pile faux fur could also work if it didn't have too much stretch. If you wanted to make a pup using a few different colours, just make sure that the total amount of fabric equals a fat 1/8m). 
* A single 30mm joint for the neck (2 x 30mm disks, a T-pin and washers). 
* 7-10mm eyes
* polymer clay and wire if you want to sculpt your own nose (or just a small plastic safety nose if you wish to skip this step. Our 18mm hard plastic noses work well with this design)
* A very small amount of embroidery thread for the mouth
* approx 100g of bead shot for weighting the little feet (not essential though)
* approx 50-100g of stuffing (depending on how firmly you pack it in)


Suitable for beginners and intermediate bear makers who'd like to have a go at sculpting their own noses. Finished size approx 7".

Comes with simplified, step by step instructions and lots of photos of the work in progress for reference.

All pieces are at correct size - no enlarging or reducing required.


[DISCLAIMER]
All patterns are copied exactly from my personal stock and have been hand drawn and designed by me. They are also my well loved designs and have been tested on numerous occasions - So i know that they work! Seam allowances, openings. fur directions etc have been pre-marked on the pieces.

I am also totally ok with any pups made from my patterns being re-sold. Just reference the use of my pattern when describing/tagging the bear.


You will receive an emailed PDF file copy of the pattern pieces, photos and instructions.