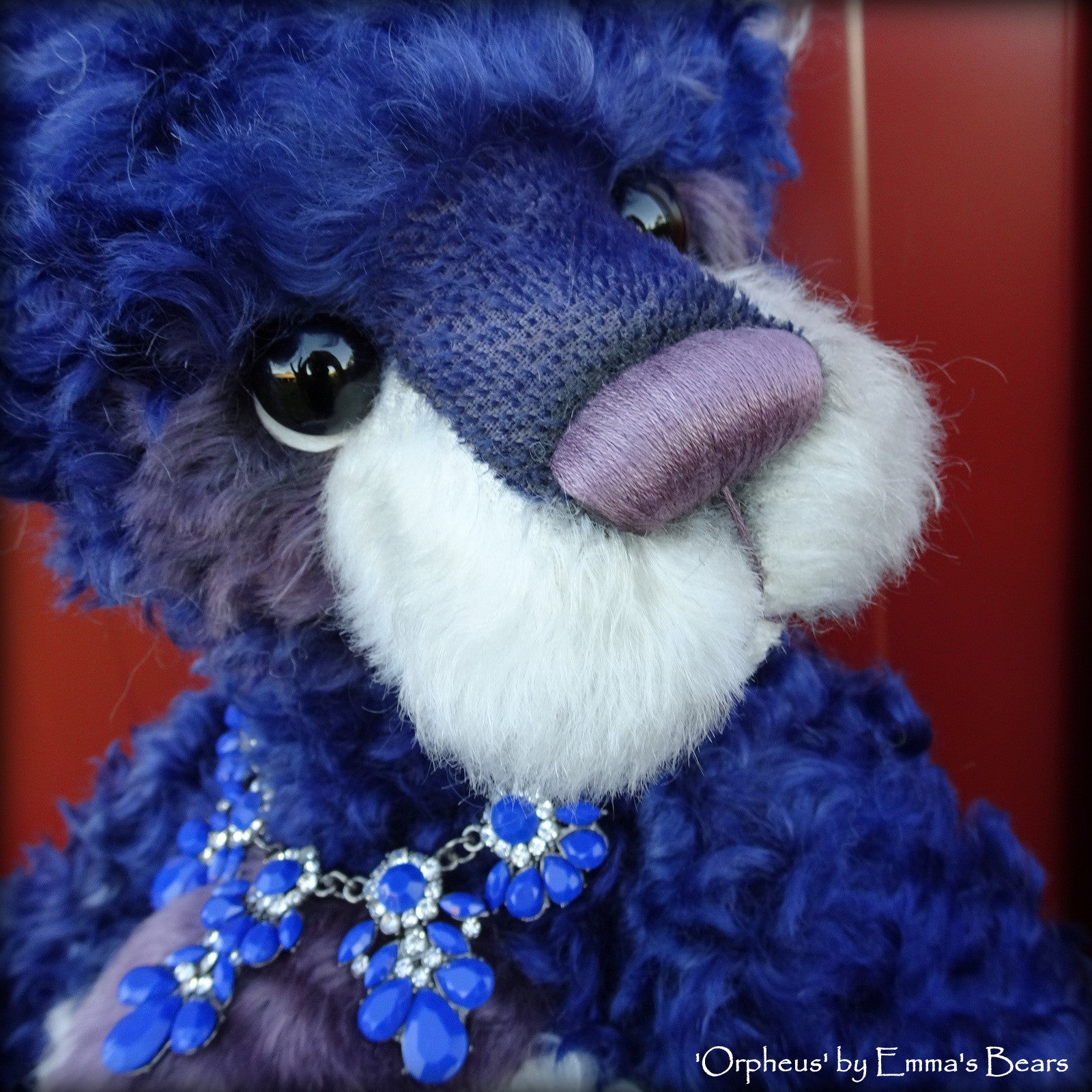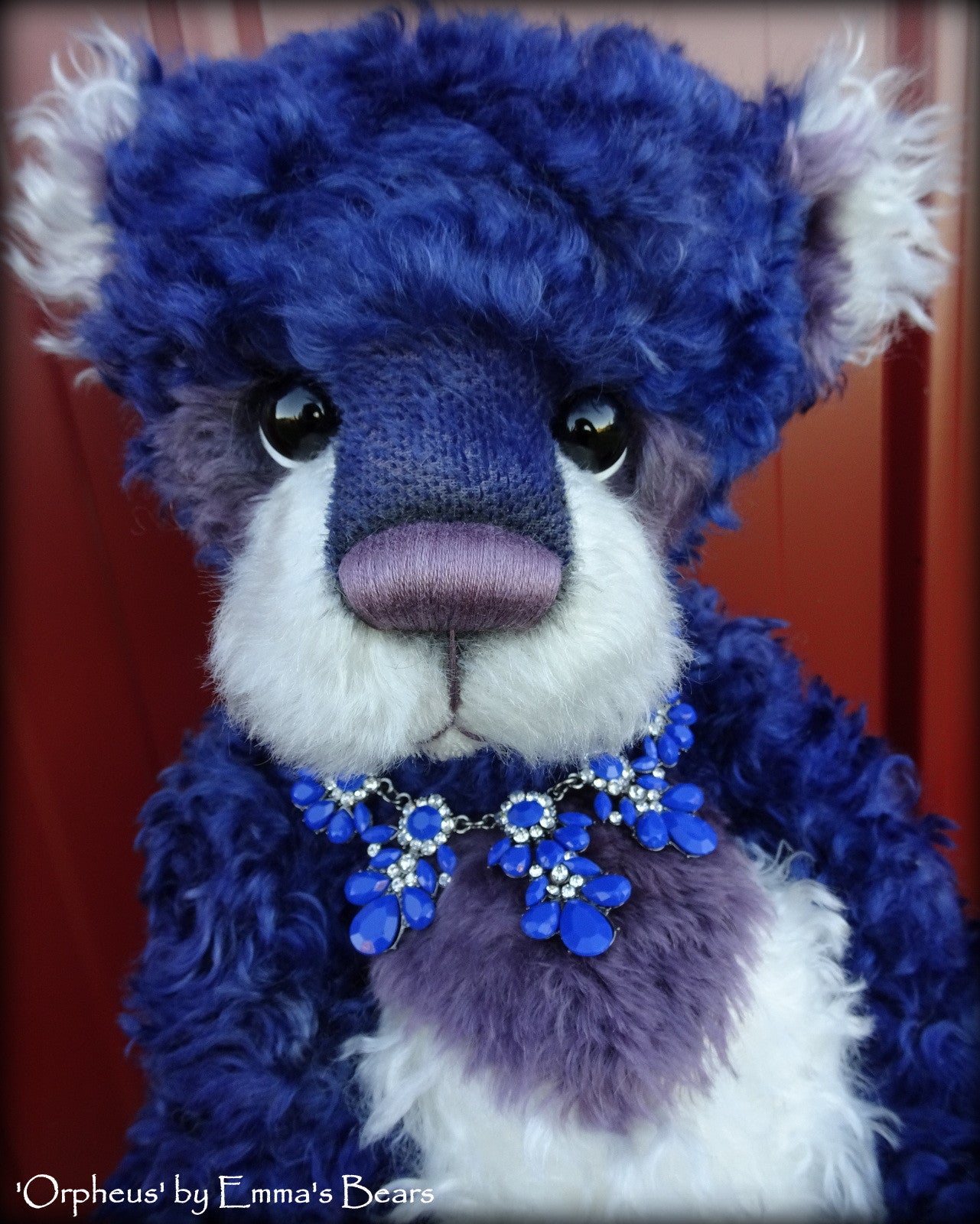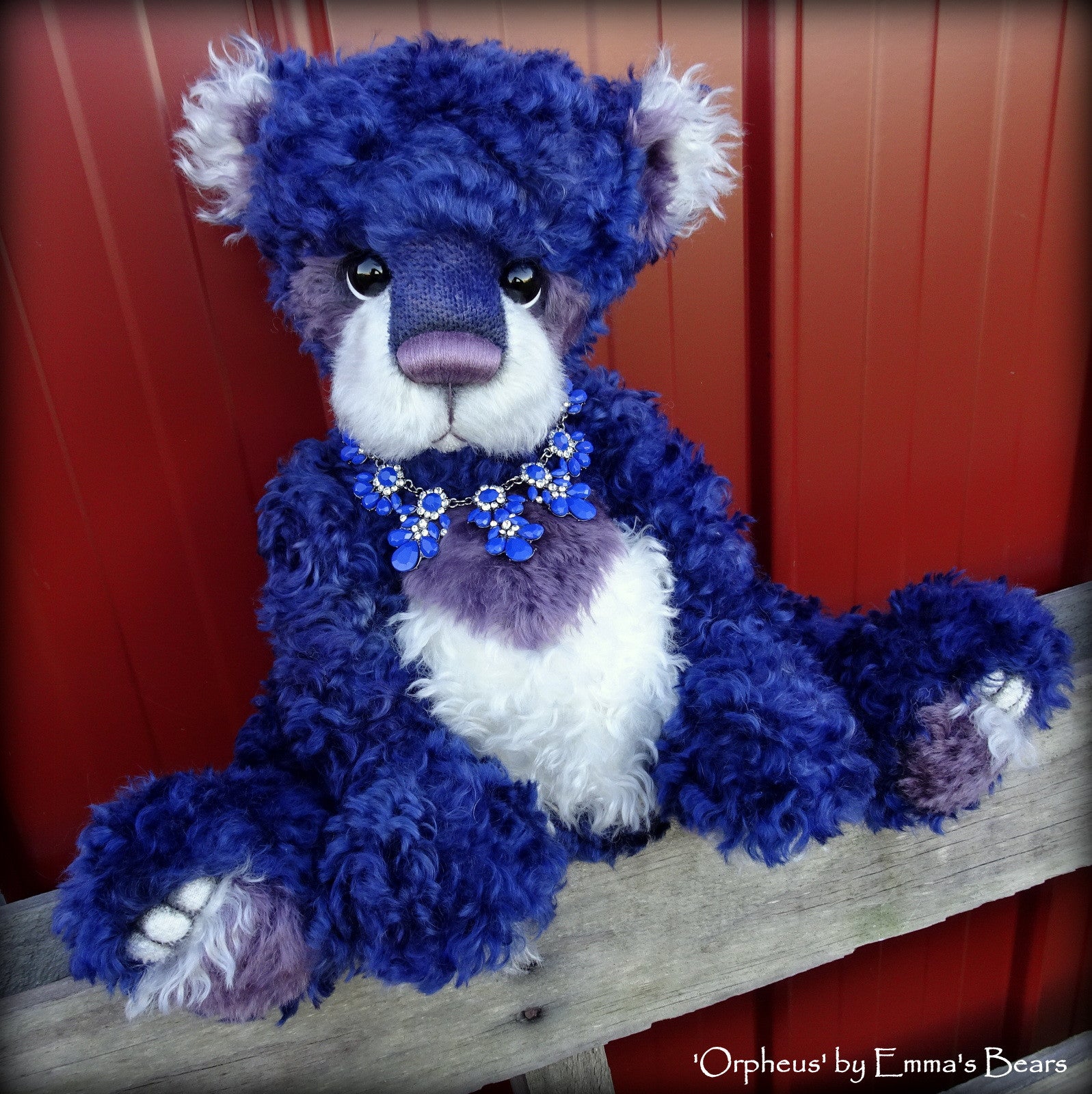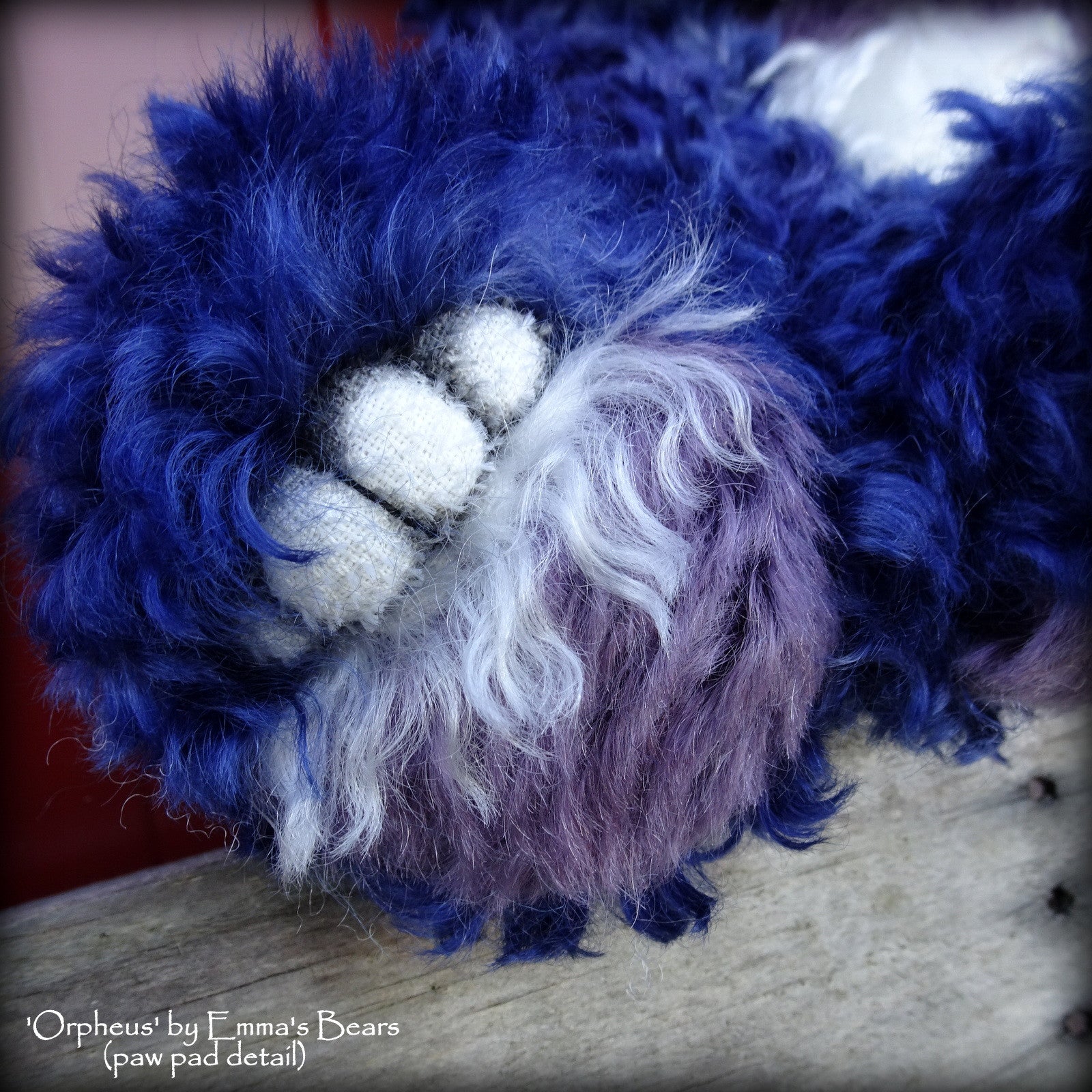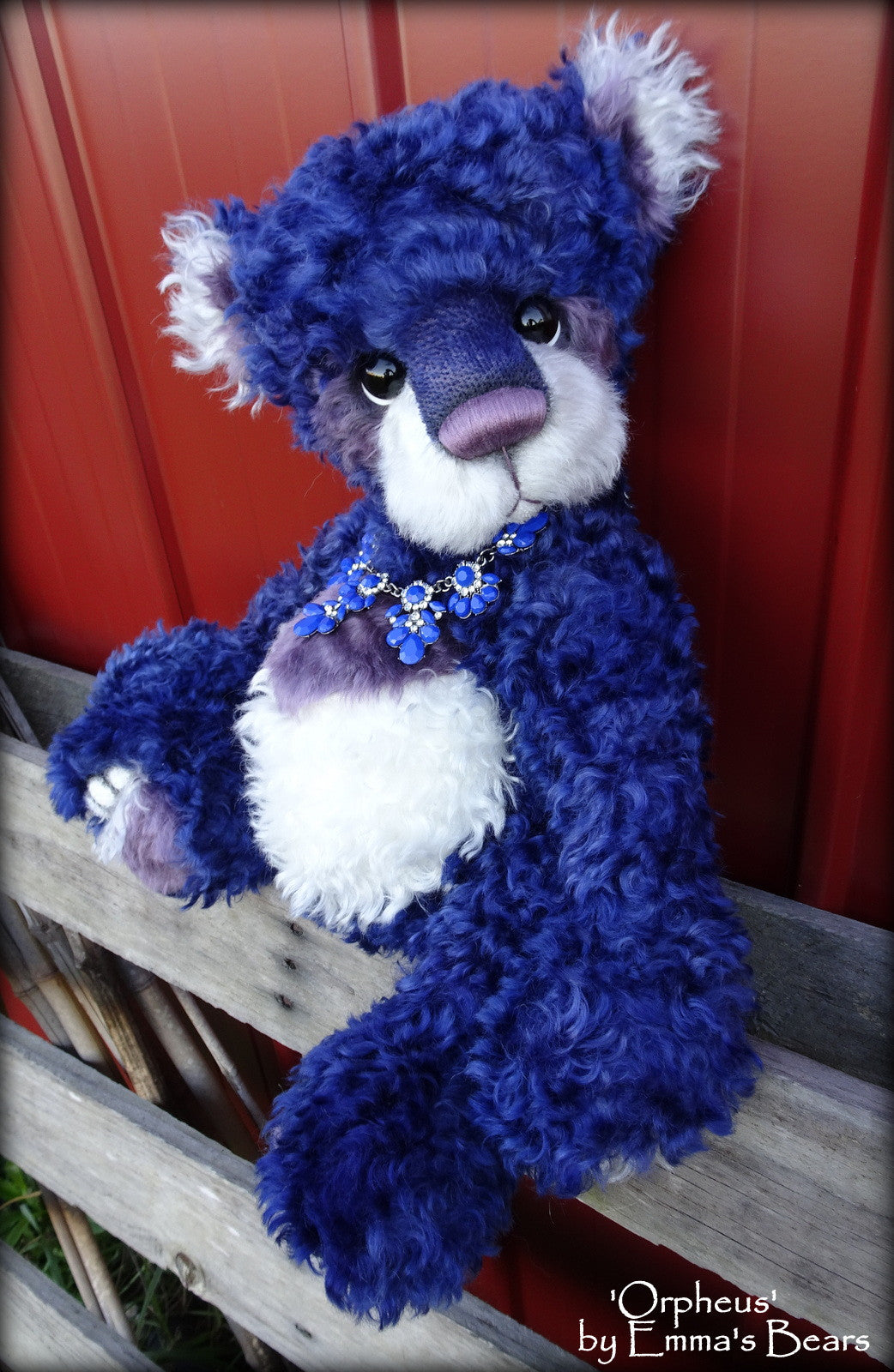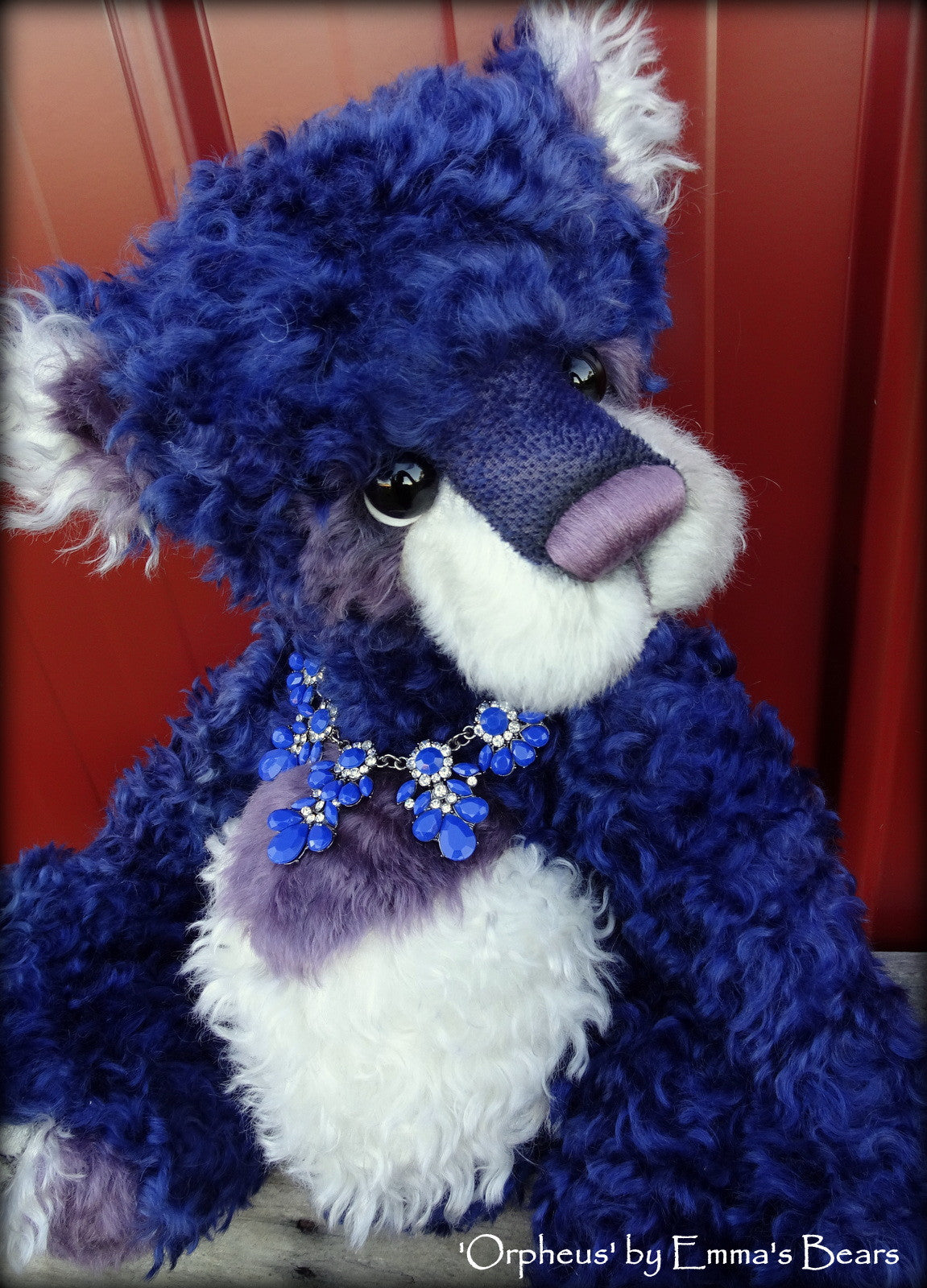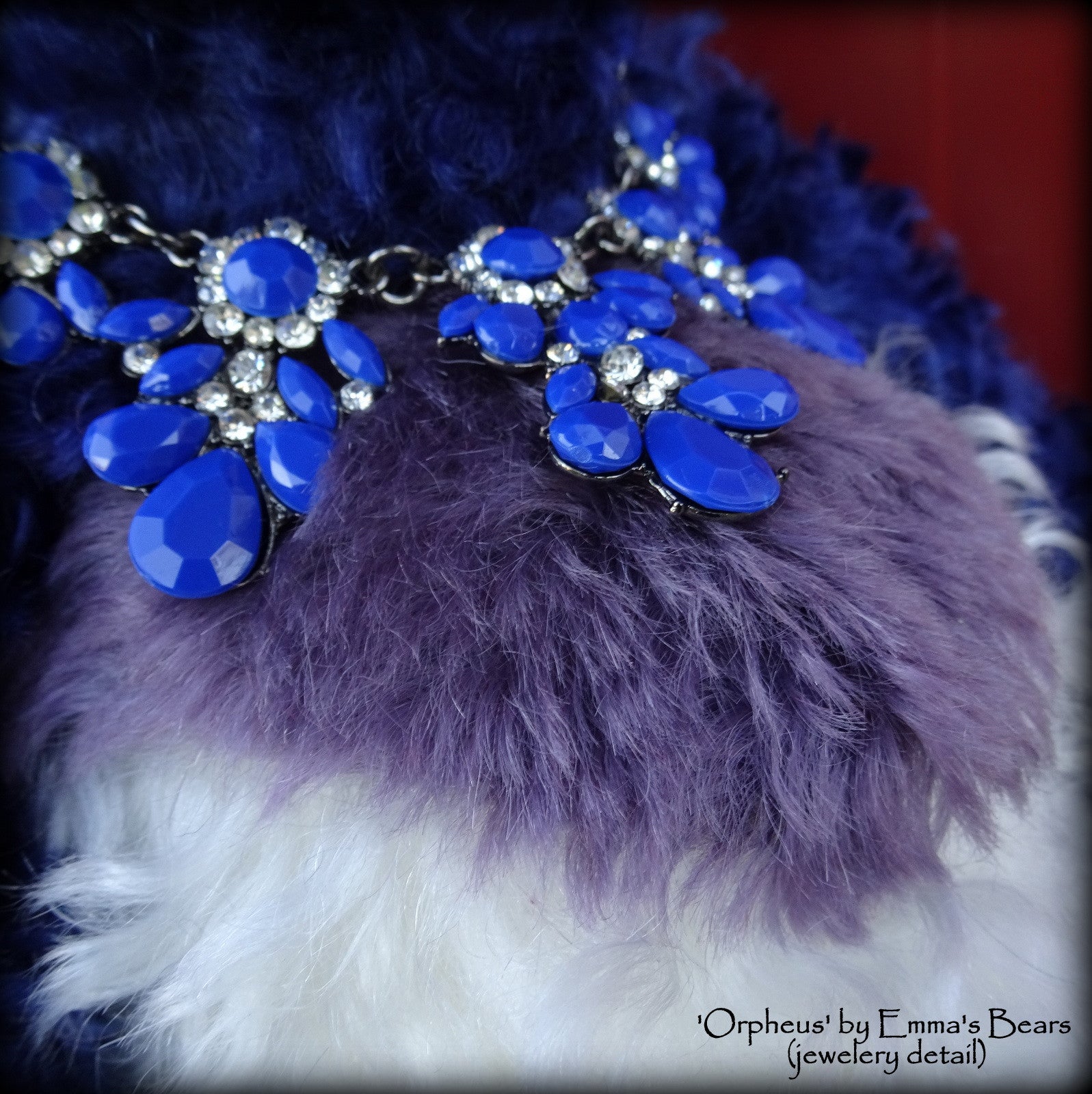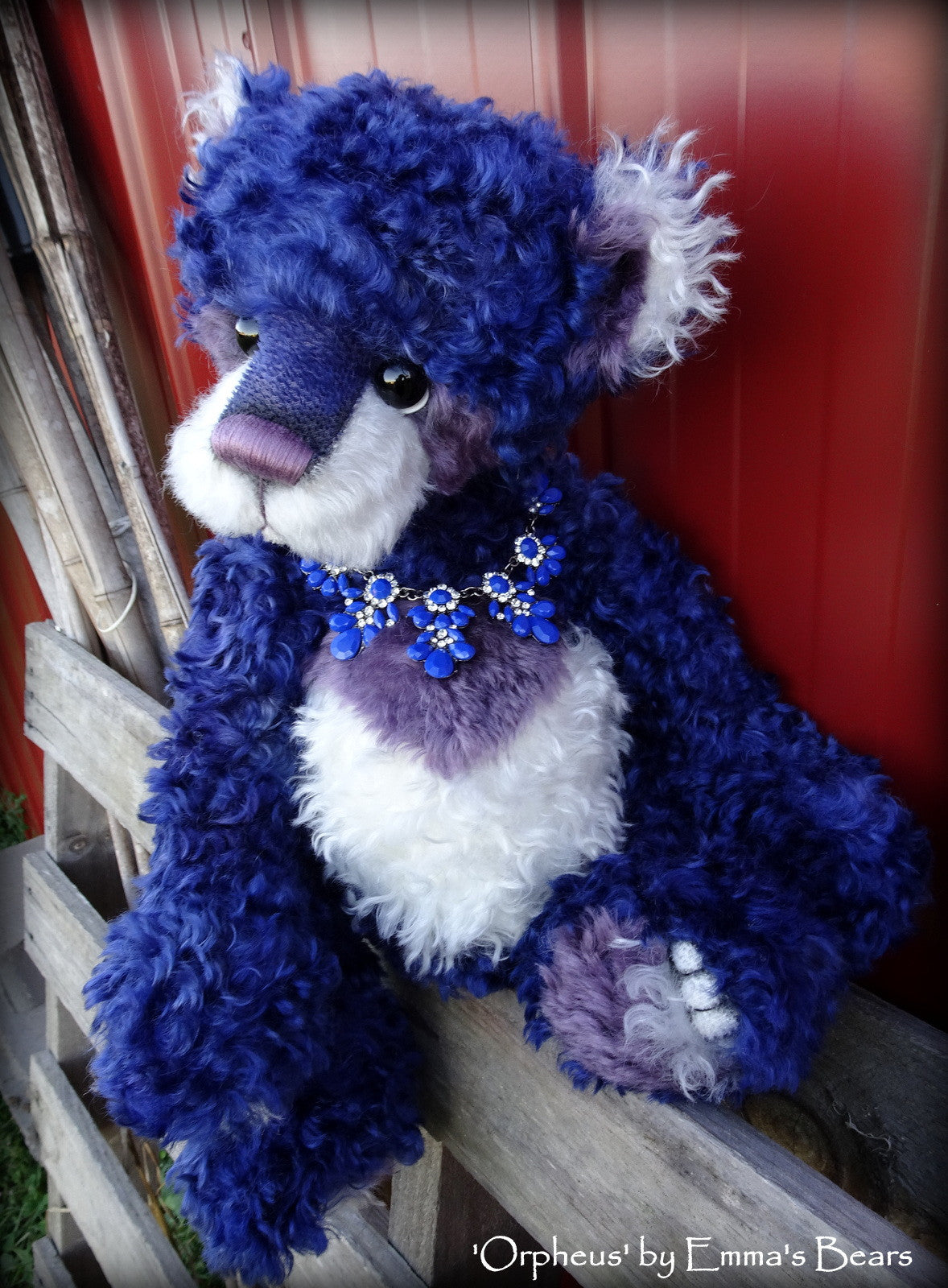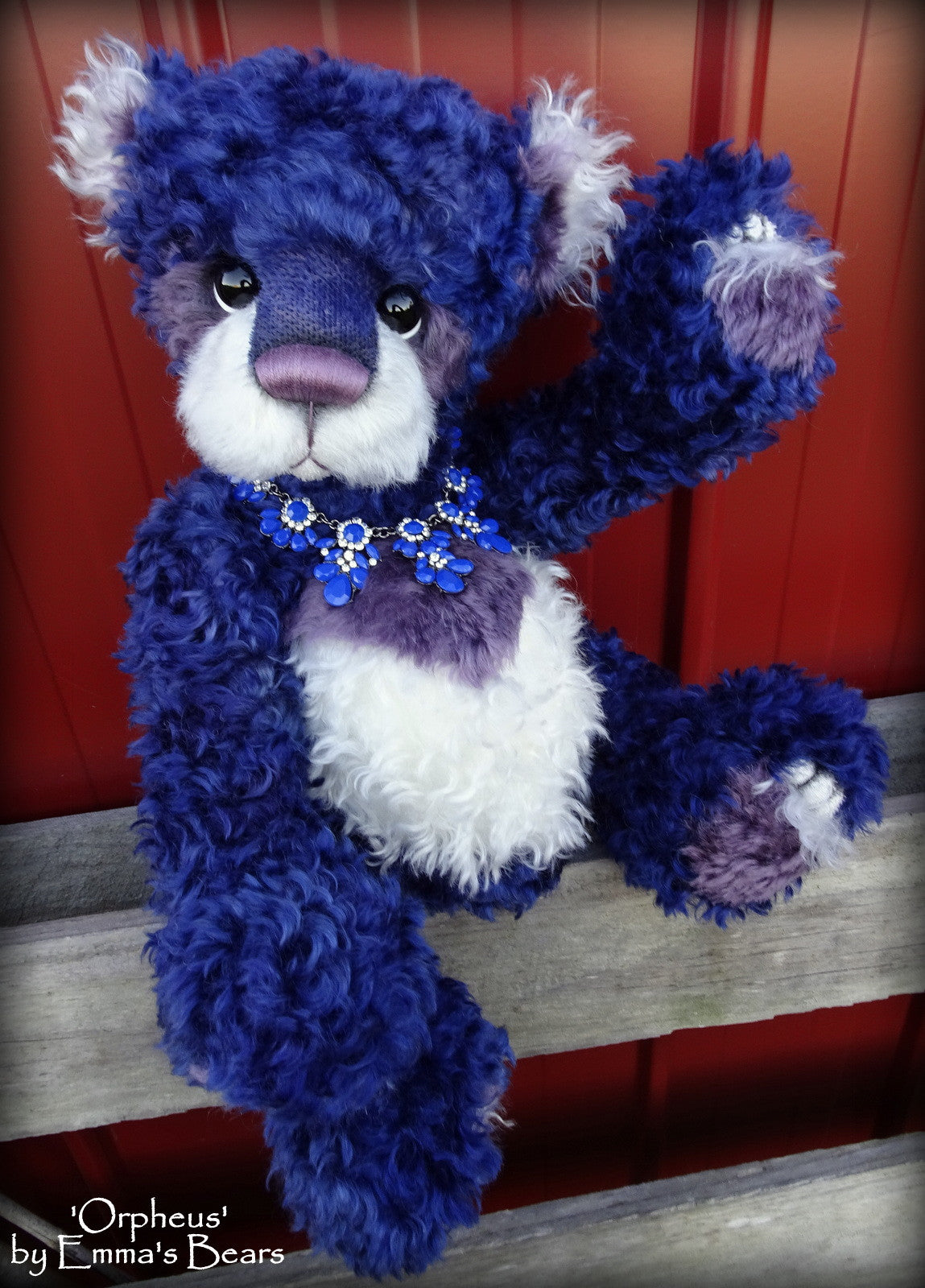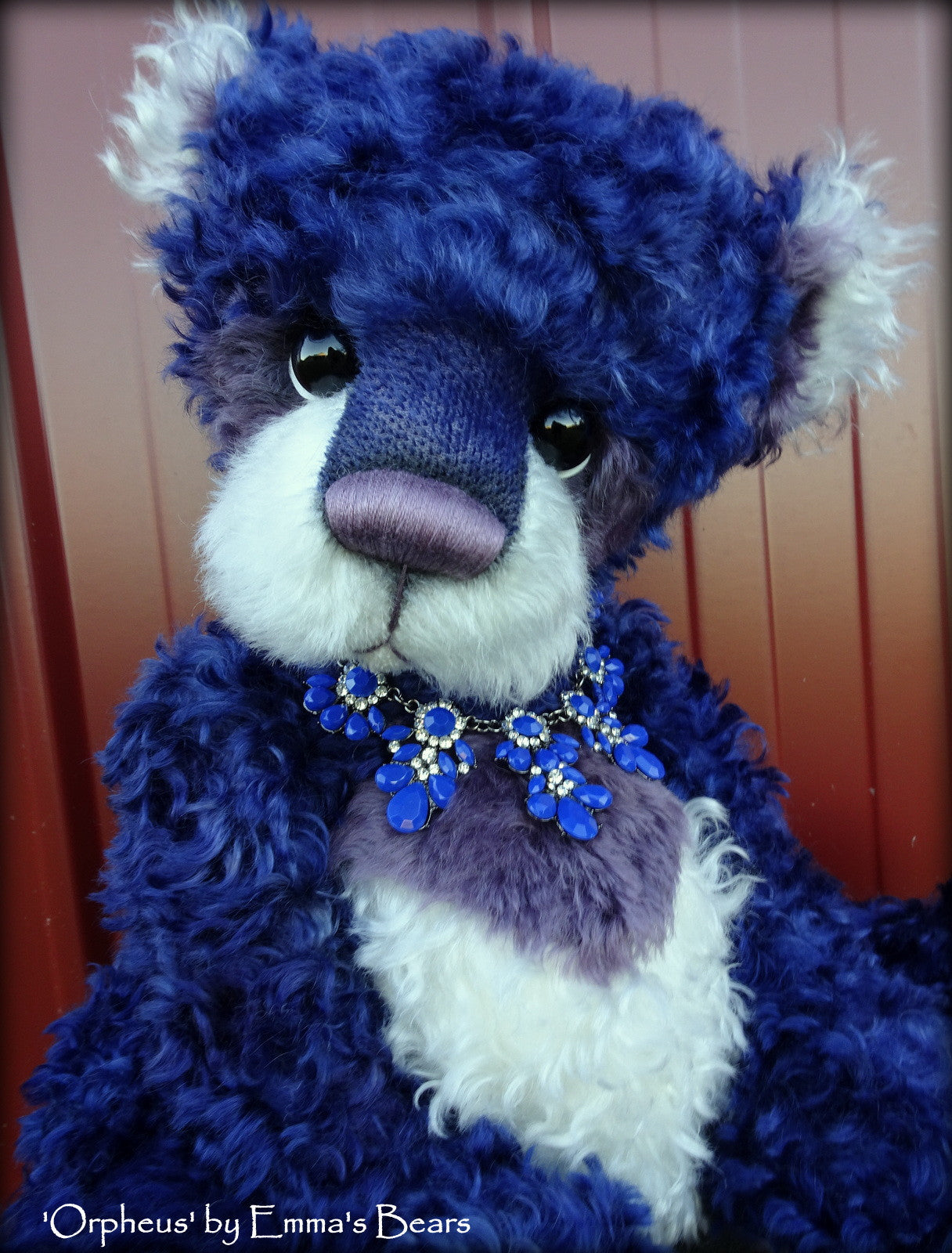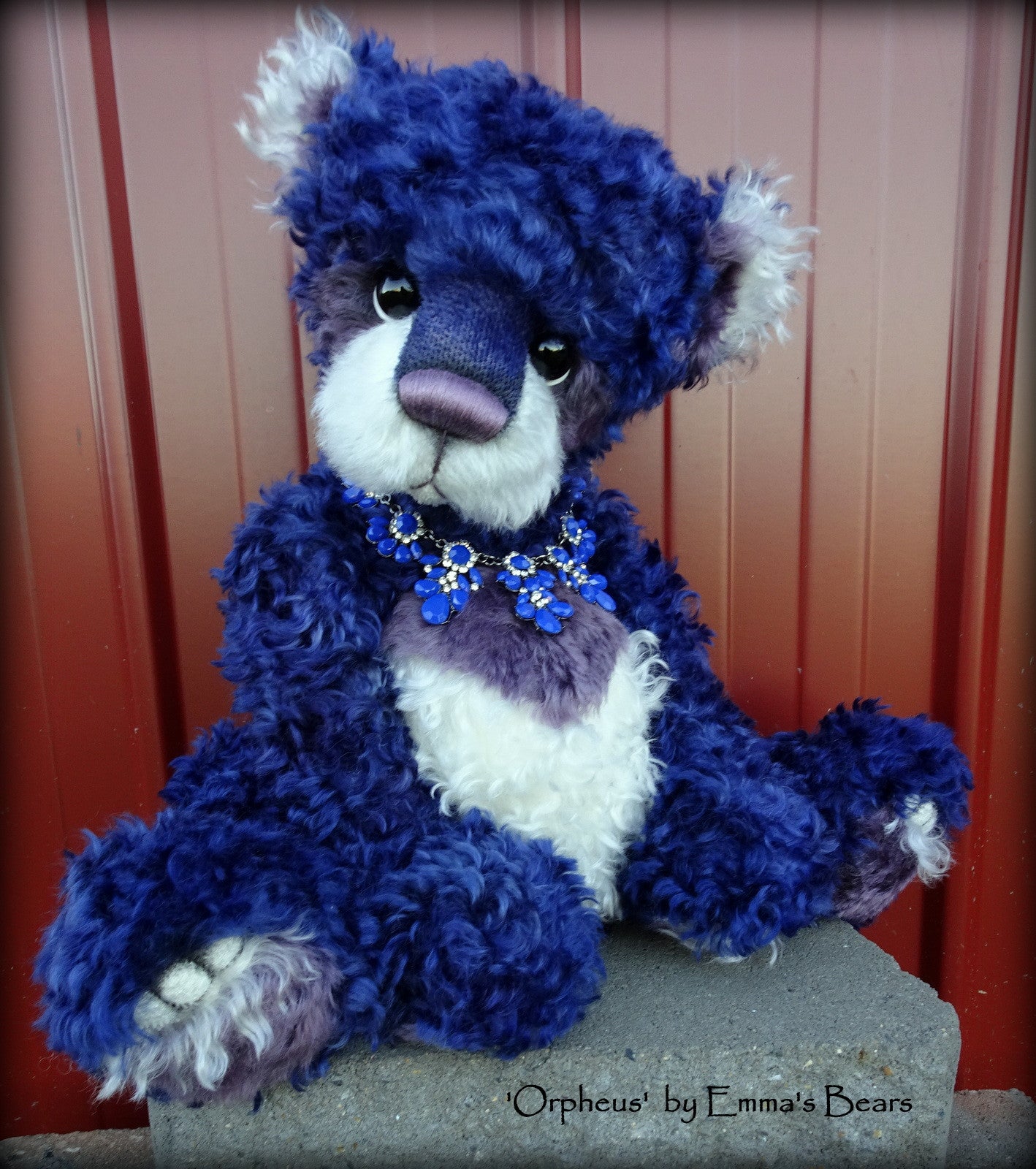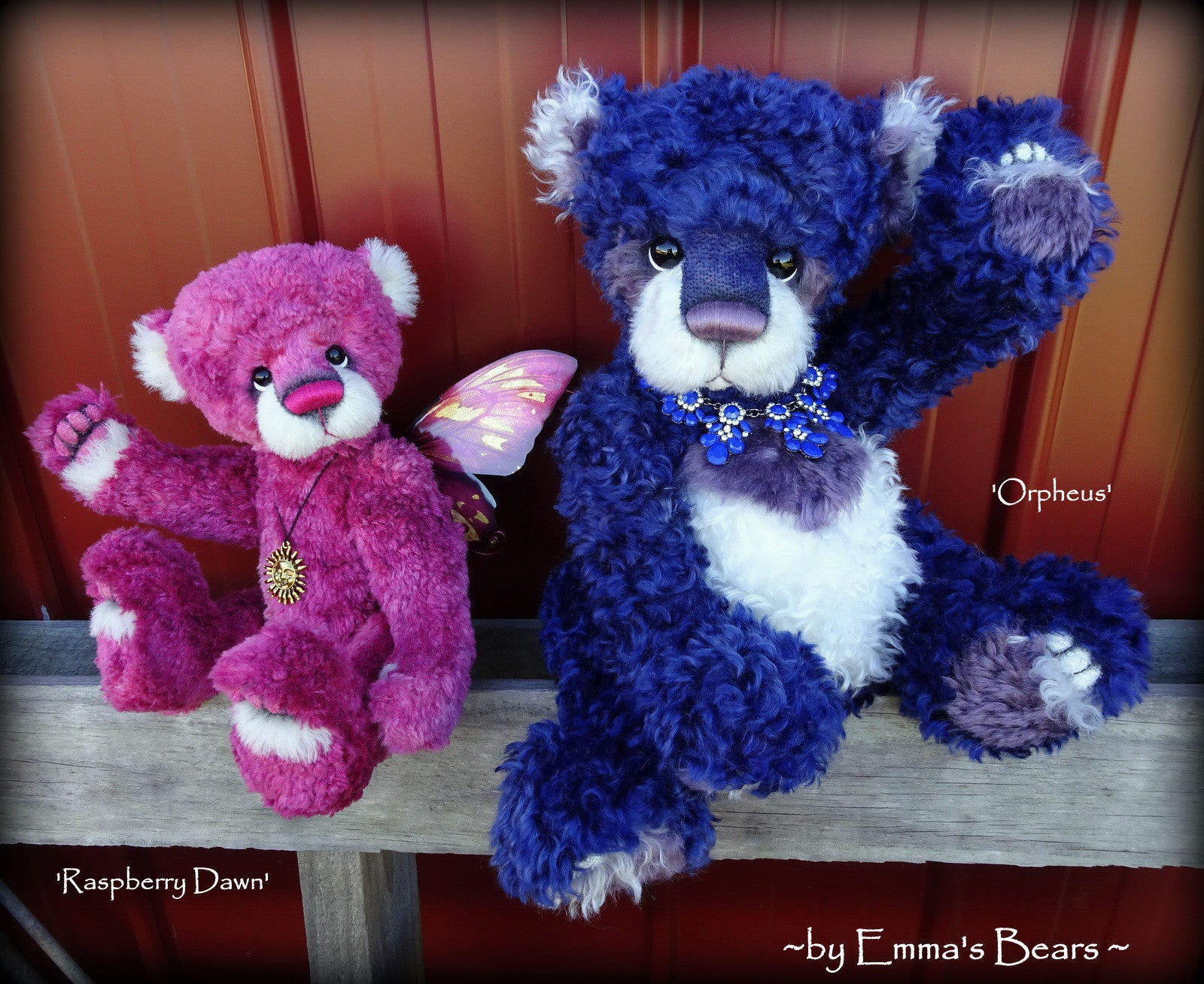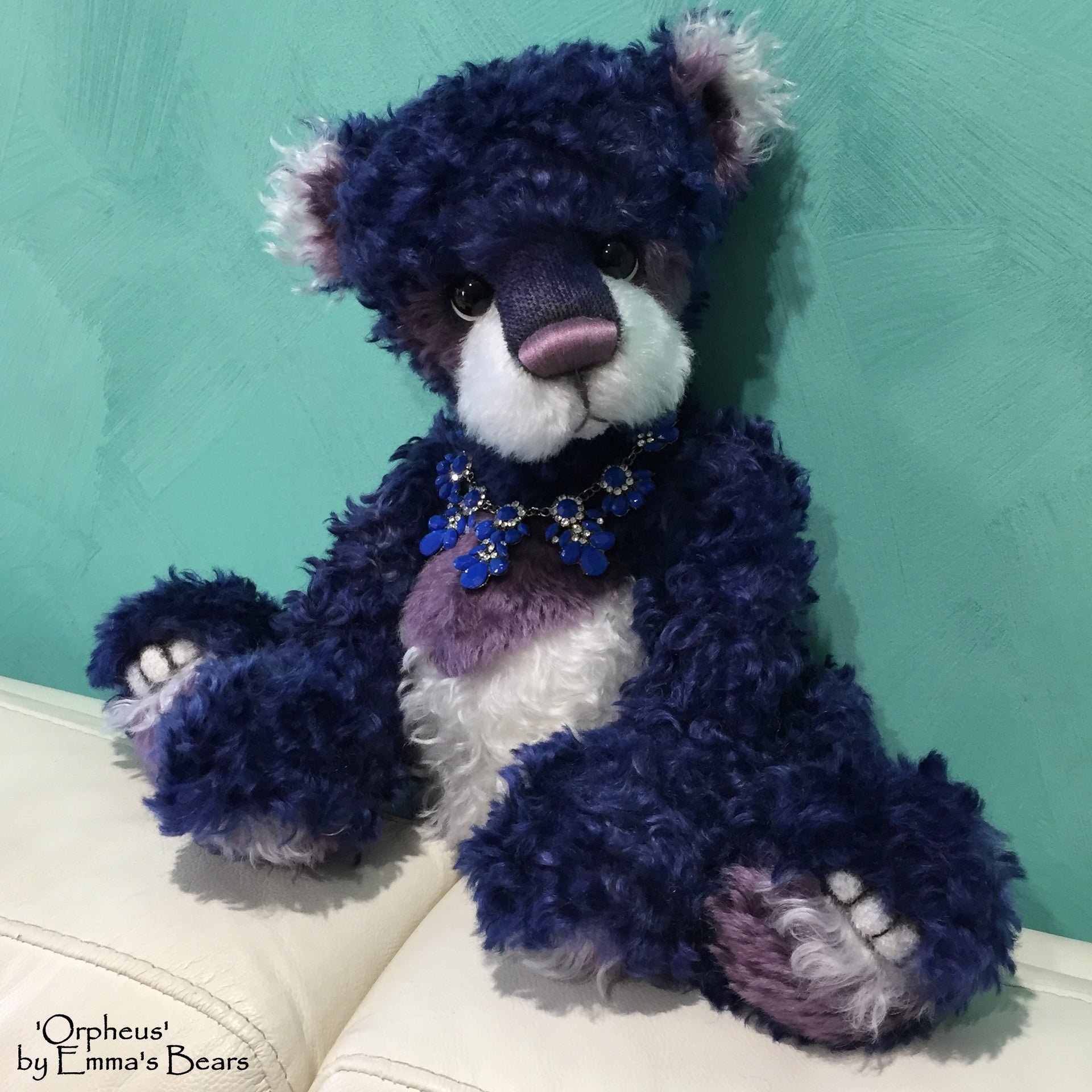 Orpheus - 17" hand-dyed mohair bear by Emmas Bears - OOAK
'Orpheus'
By Emma and Mark Nicholson

17" (44cm)
You've probably noticed that I have a bit of an obsession with really gorgeous curly fur - in all of the possible pile types it comes in. So when I spotted a piece of stunningly kinky-curly inky blue mohair at the recent Winter Wonderland show - on a table by Wendy of Wanda Jaye Collectables - I just had to have it. The piece is really deep and dark, with patches of lighter and darker tones here and there. The true colour is quite tricky to capture and actually looks quite different when the bear is inside versus outside. All of the photos of Orpheus bear have been taken outdoors in natural light except for the last one, which shows him in our lounge room.
Orpheus is predominantly cut from the stunning inky mohair, but is also accented with insets of curly kid-mohair in white, and a wavy mohair in heather-purple. He looks out through black glass eyes and has a big hand-embroidered heather purple cotton nose. He is fully T-pin jointed and stuffed well with a mix of polyfill, glass and steel shot. We have trimmed back his toes and fingers and given him 3D detailed 'peek-a-boo' toes with two-tone furry heals. 
Orpheus wears a faux lapis-lazuli necklace around his neck (fully removable) and is a one of a kind artist bear. His little friend 'Raspberry Dawn' is available in her own listing.
*** Please note that a little of the blue pigment may transfer onto light surfaces/clothing. It might be best to display Orpheus on a dark shelf/backdrop. In saying that though, he sat on our cream cough without incident - it was just my hands that went a little blue! ***
~*~ Please Note that these bears are designed to be Adult Collectables and not intended for infants and young children due to small parts and potential for damage