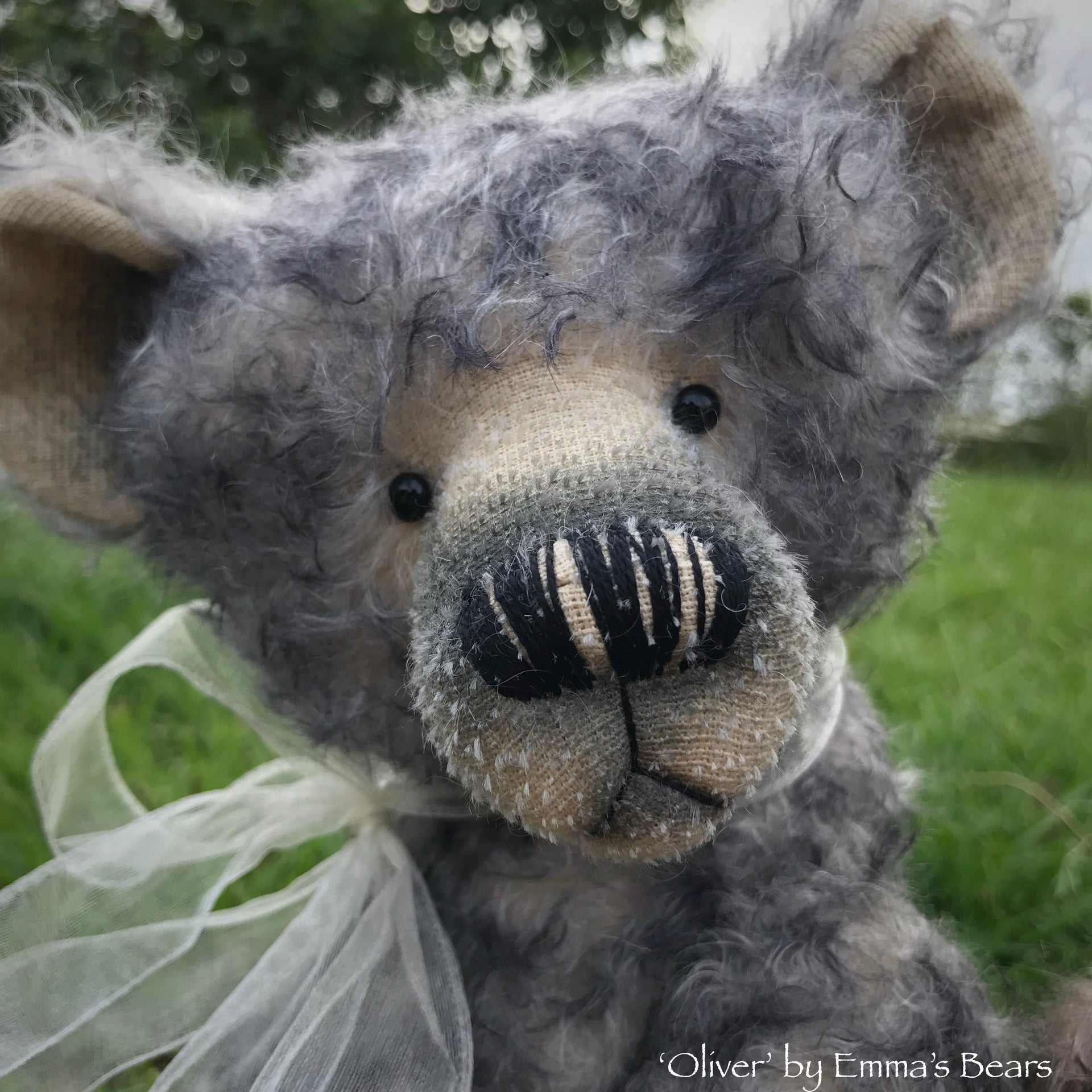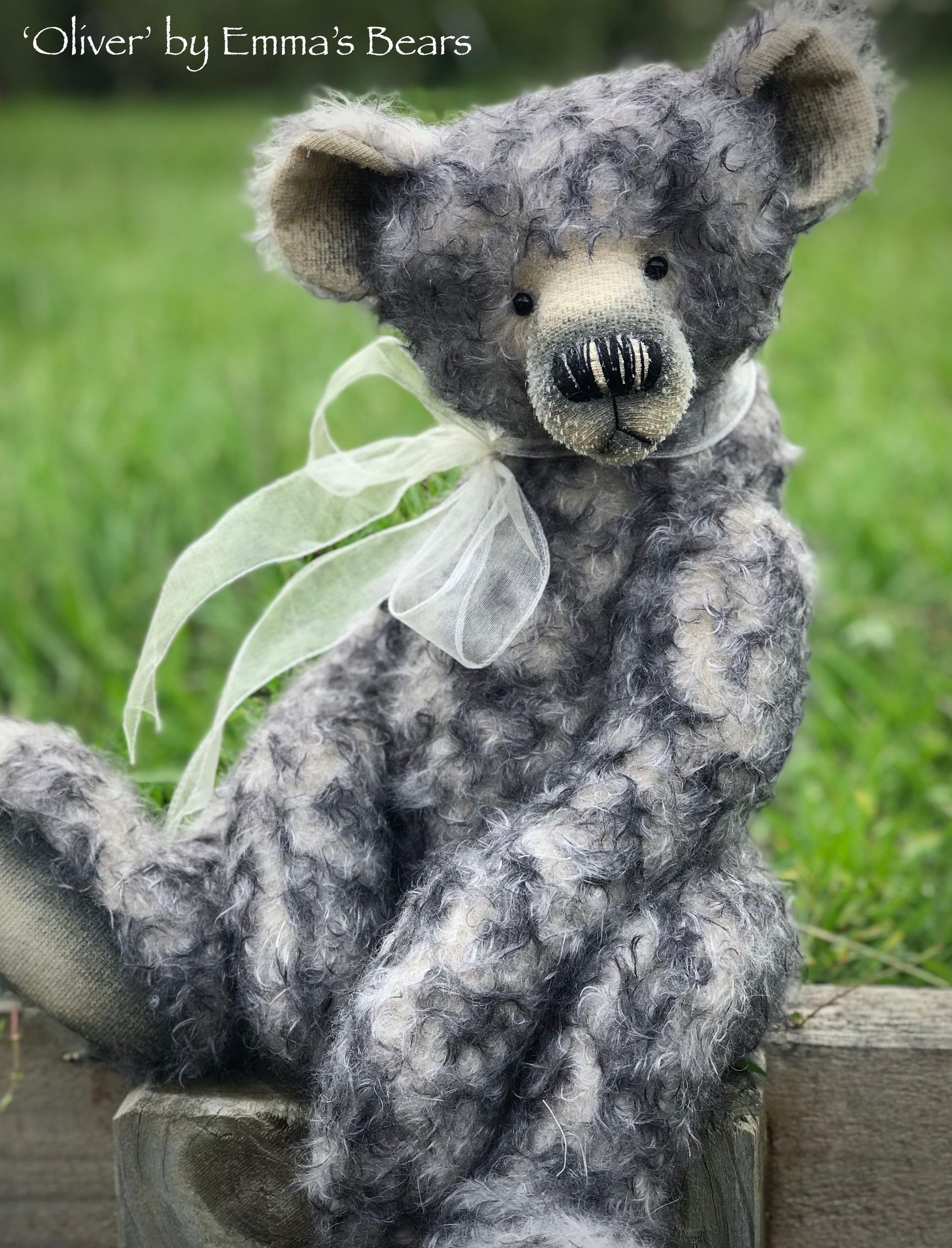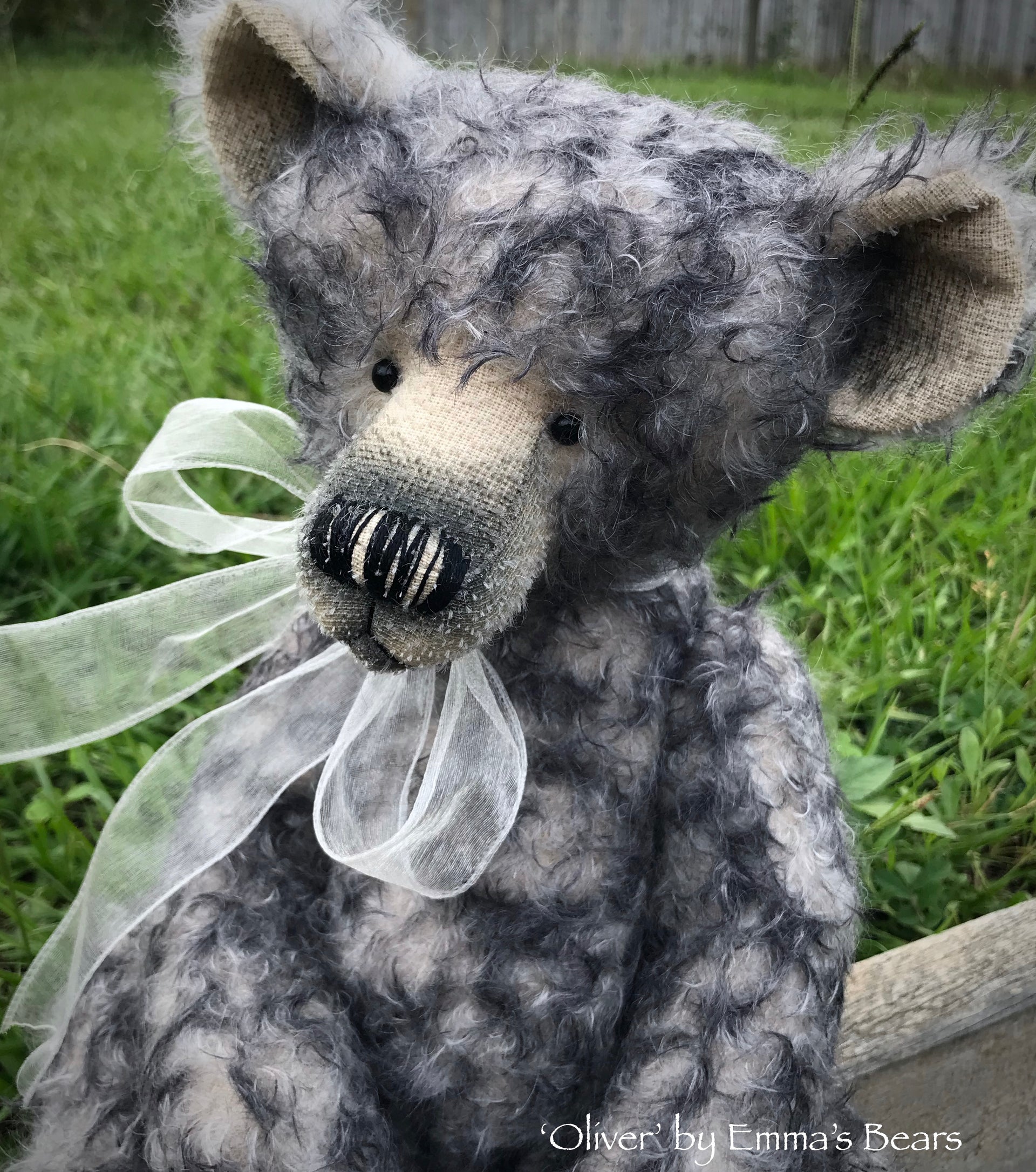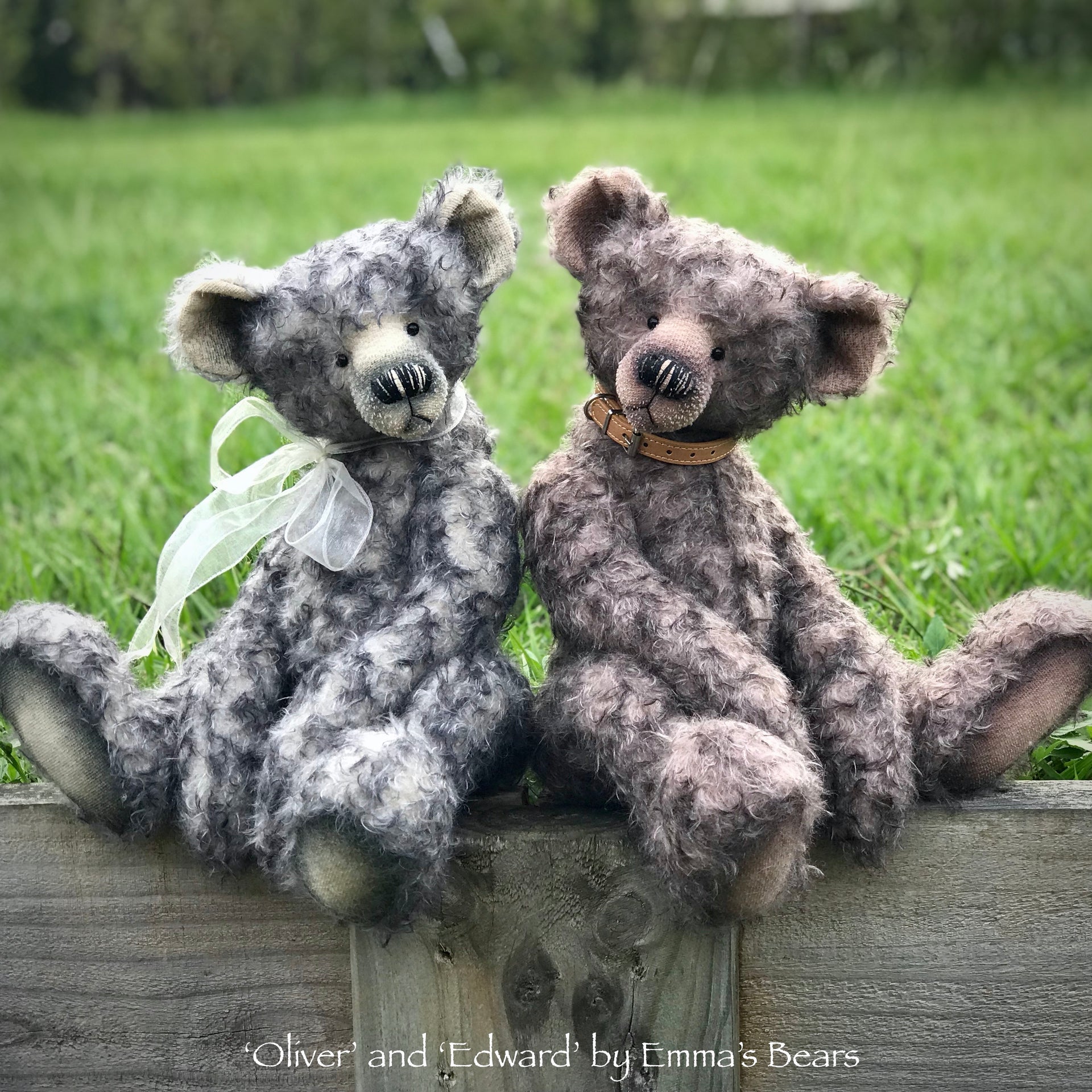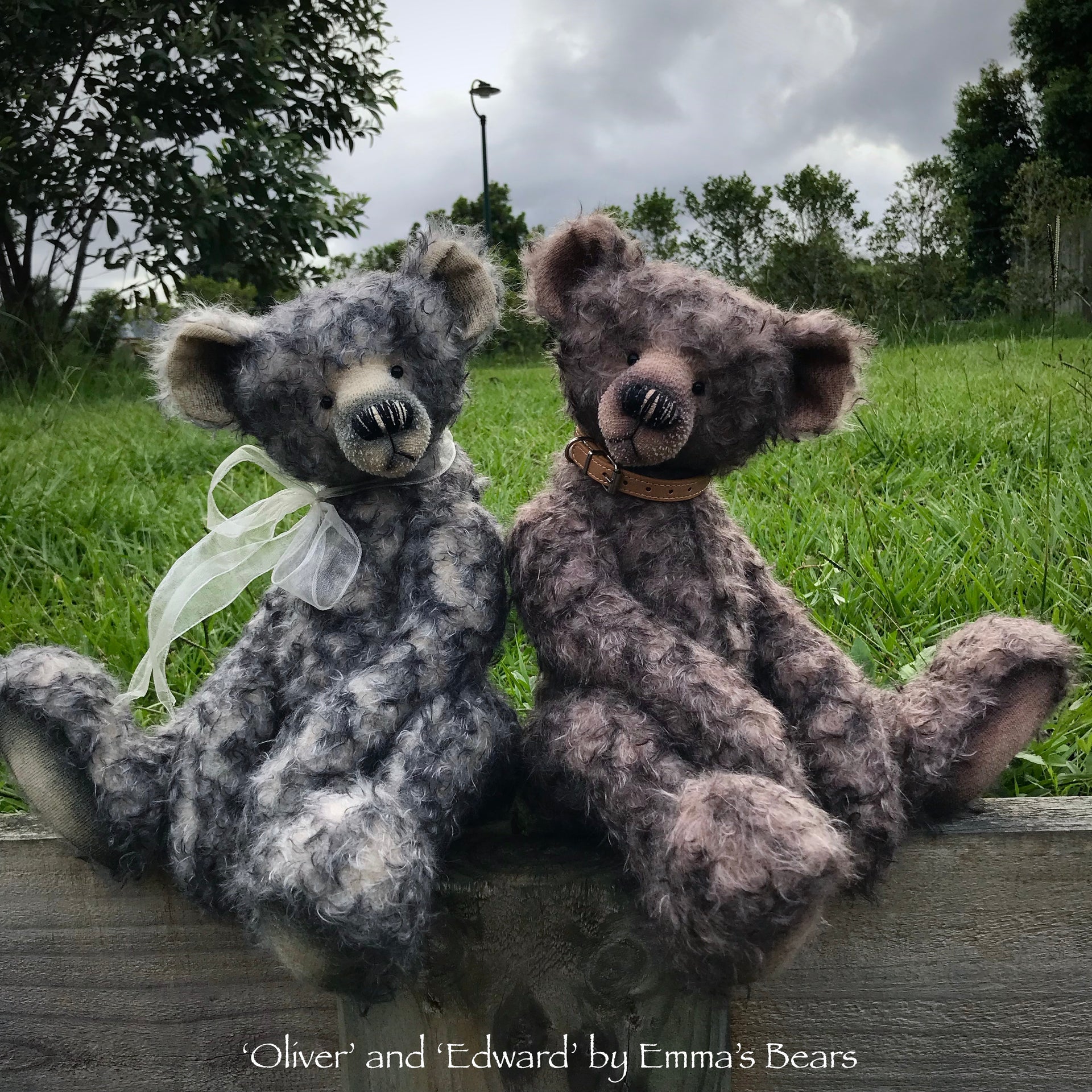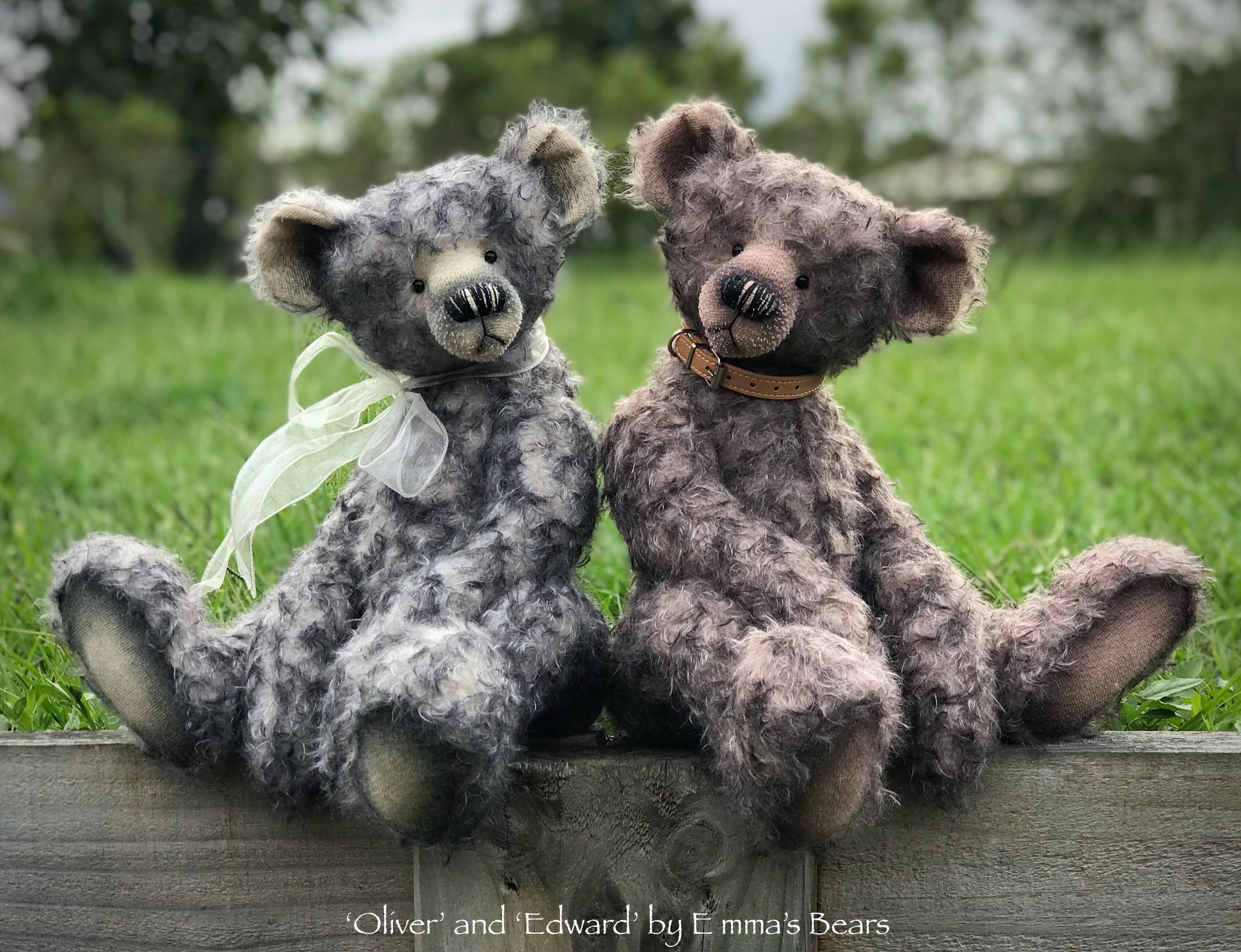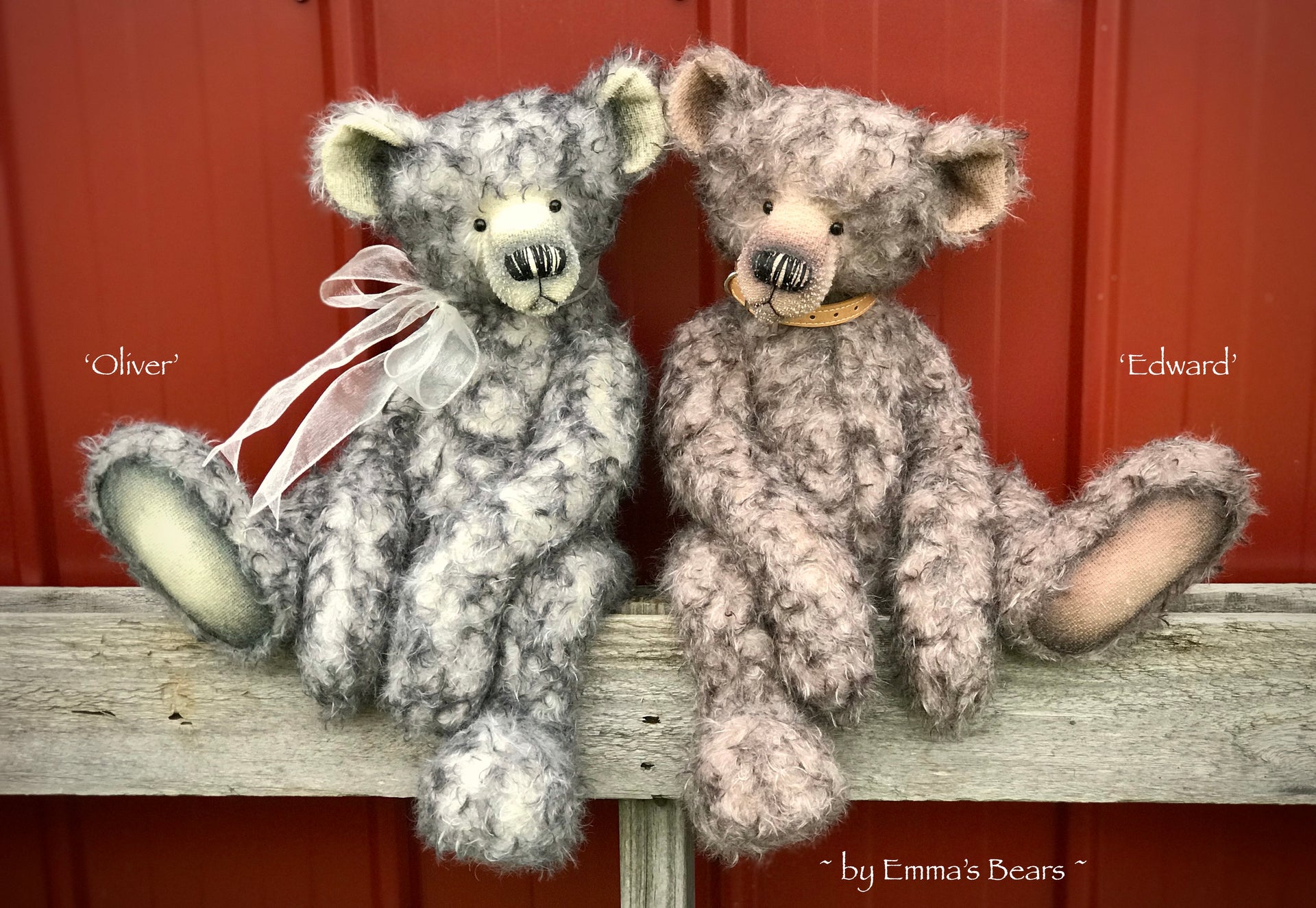 Oliver - 20" mohair artist bear by Emmas Bears - OOAK
'Oliver'
By Emma and Mark Nicholson
EMMA'S BEARS
20" (50cm)


Oliver is such a handsome big boy. He is made from one of our oldest designs, which also happens to be one of our most popular as well - but we haven't completed this design with this styling for quite some time! Oliver is much more reminiscent of some of our very early work from the late 1990s with his long clean-shaven muzzle and generously sized flat teddy paws. He is a very sweet compilation of modern teddy shape with more of a traditional antique teddy aesthetic.
Oliver and his buddy Edward have both been cut from a divine curly tipped Schulte mohair with an antique matted effect to the pile, just in different colours. Oliver's mohair has a lighter ashy-pearl colouring with dark grey tips. He looks out through petite black glass eyes and has a 'worn away' hand embroidered nose. He is fully T-pin jointed and generously stuffed with polyfill, glass and steel shot (and weighs quite a bit!). 
His long arms have been designed to tuck into his lap, while his gorgeous big feet sit out to the side, or drape over a shelf. His foot pads are made from reversed mohair for a perfect colour match, and have been extensively shaded. Oliver wears a removable sheer organza ribbon around his neck. He is a one of a kind artist bear as made by Emma's Bears, but we will be offering a strictly limited run of 2 kits if you'd like to make your own Oliver bear. 
** Edward is available in his own listing. 

~*~ Please Note that these bears are designed to be Adult Collectables and not intended for infants and young children due to small parts and potential for damage