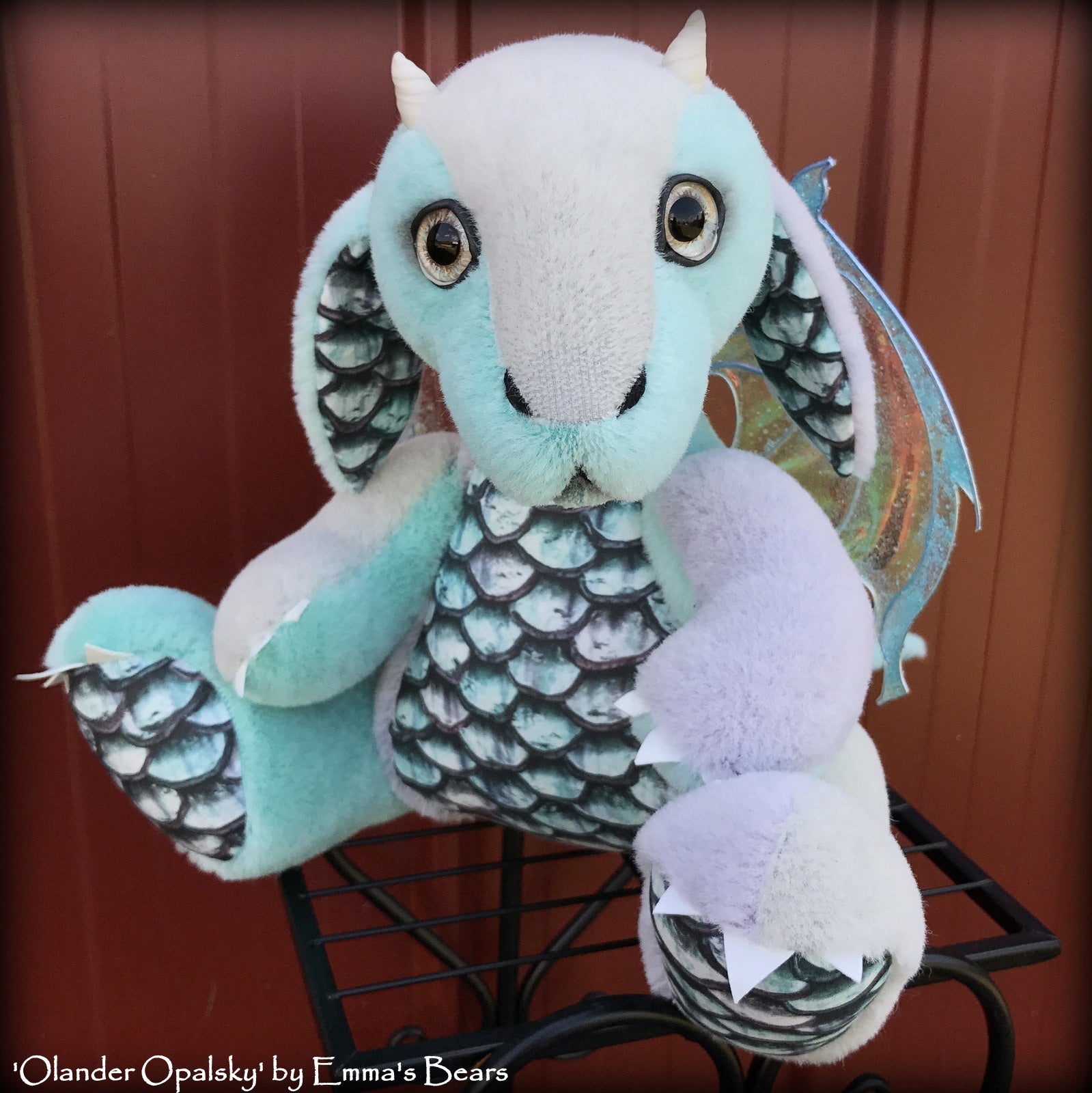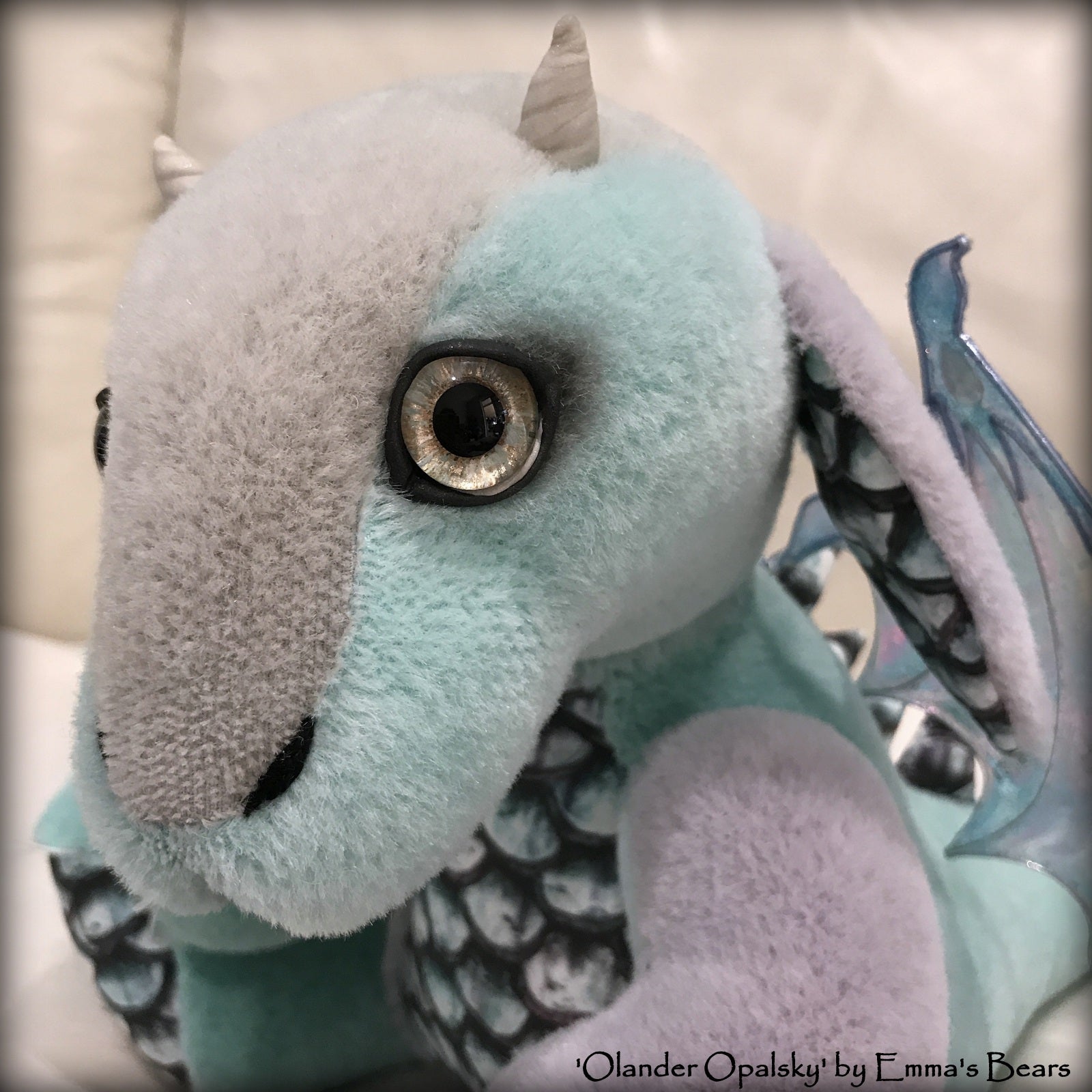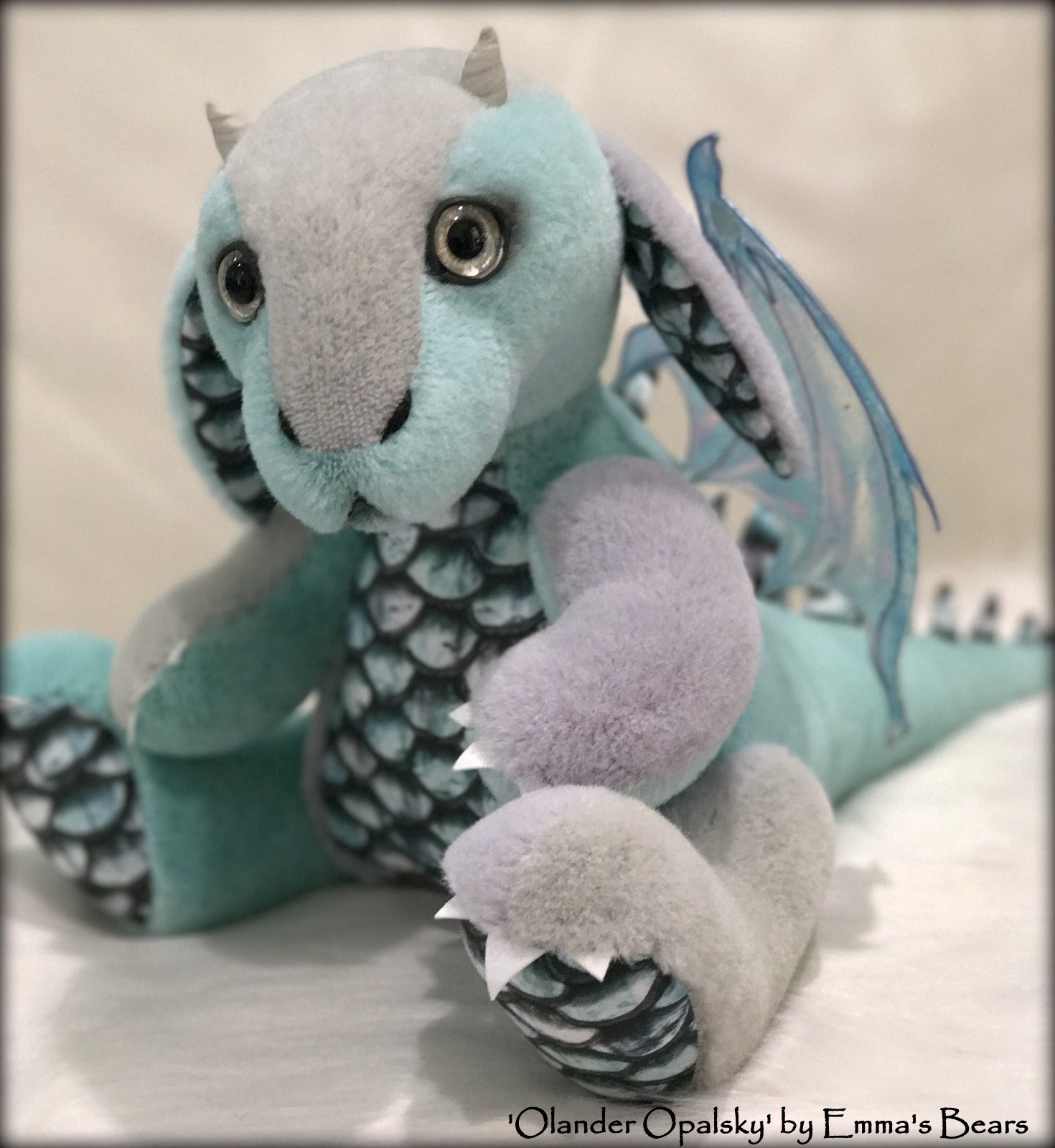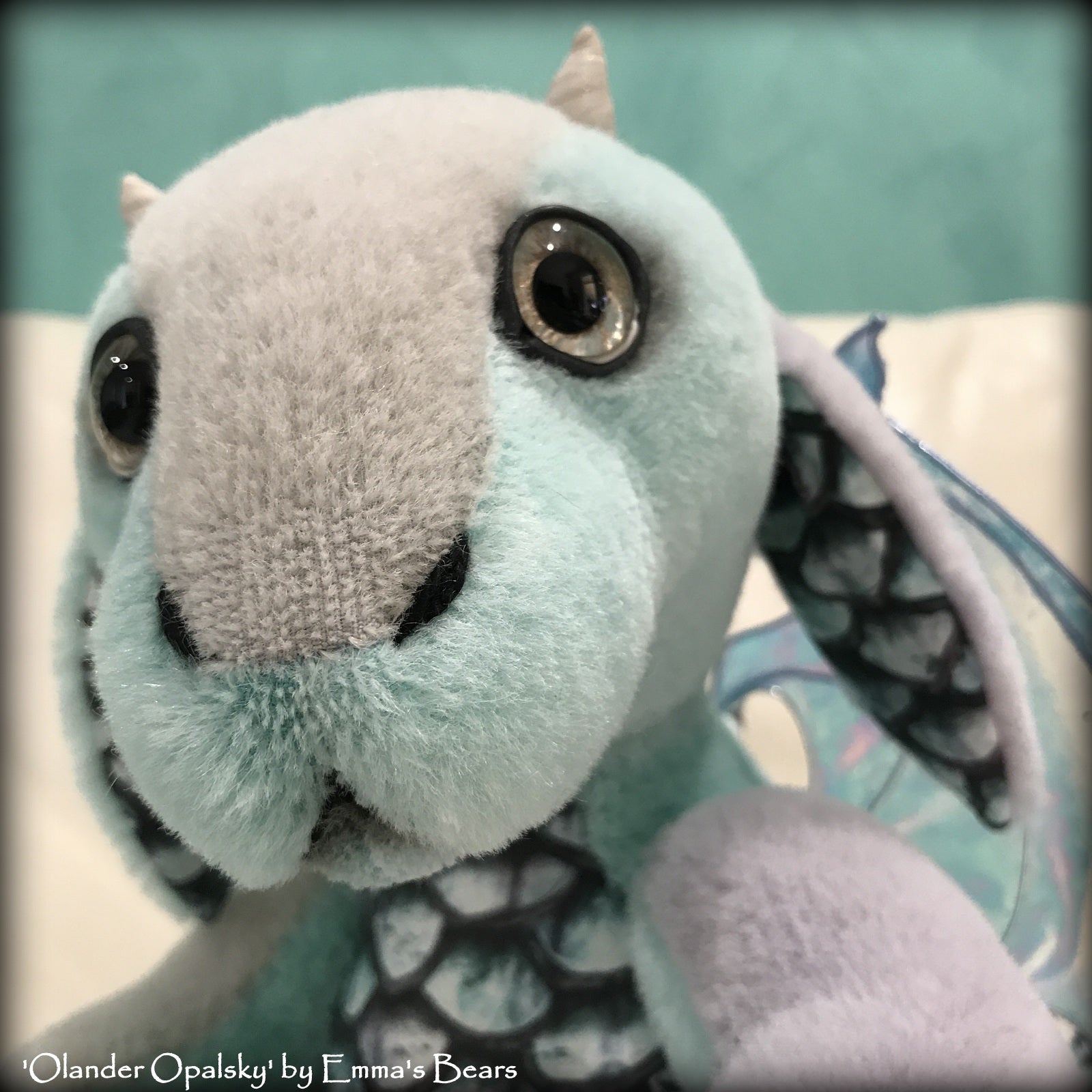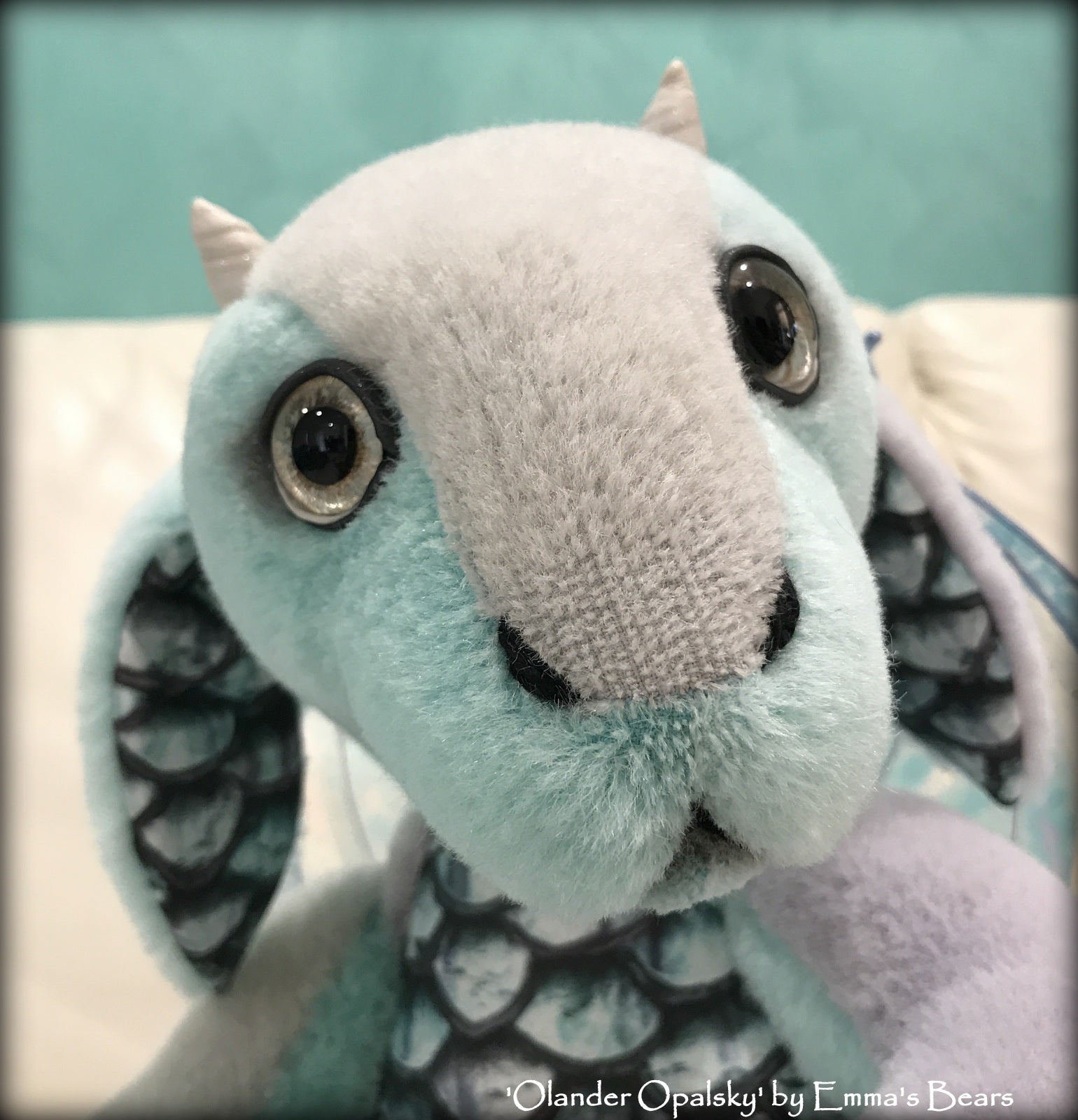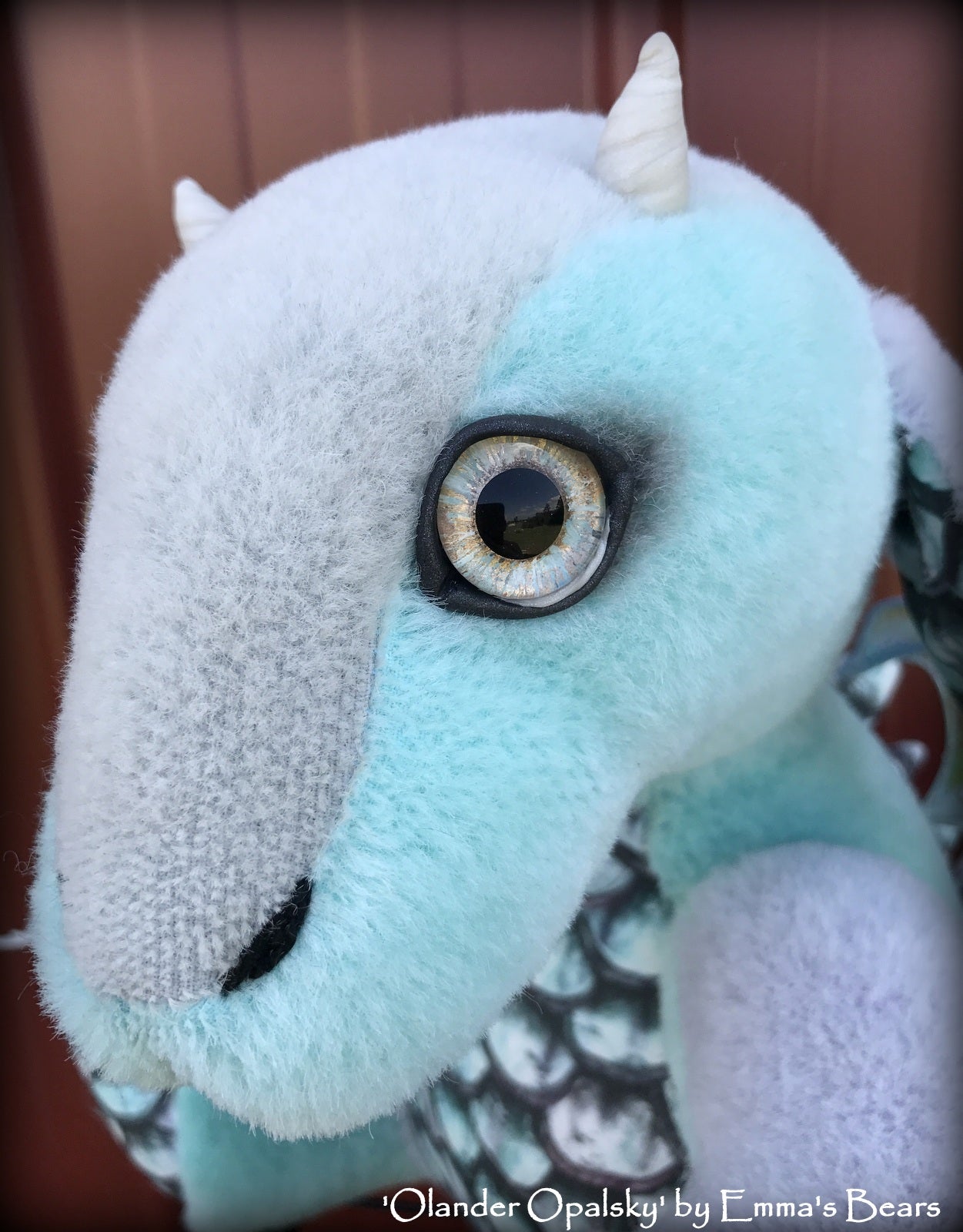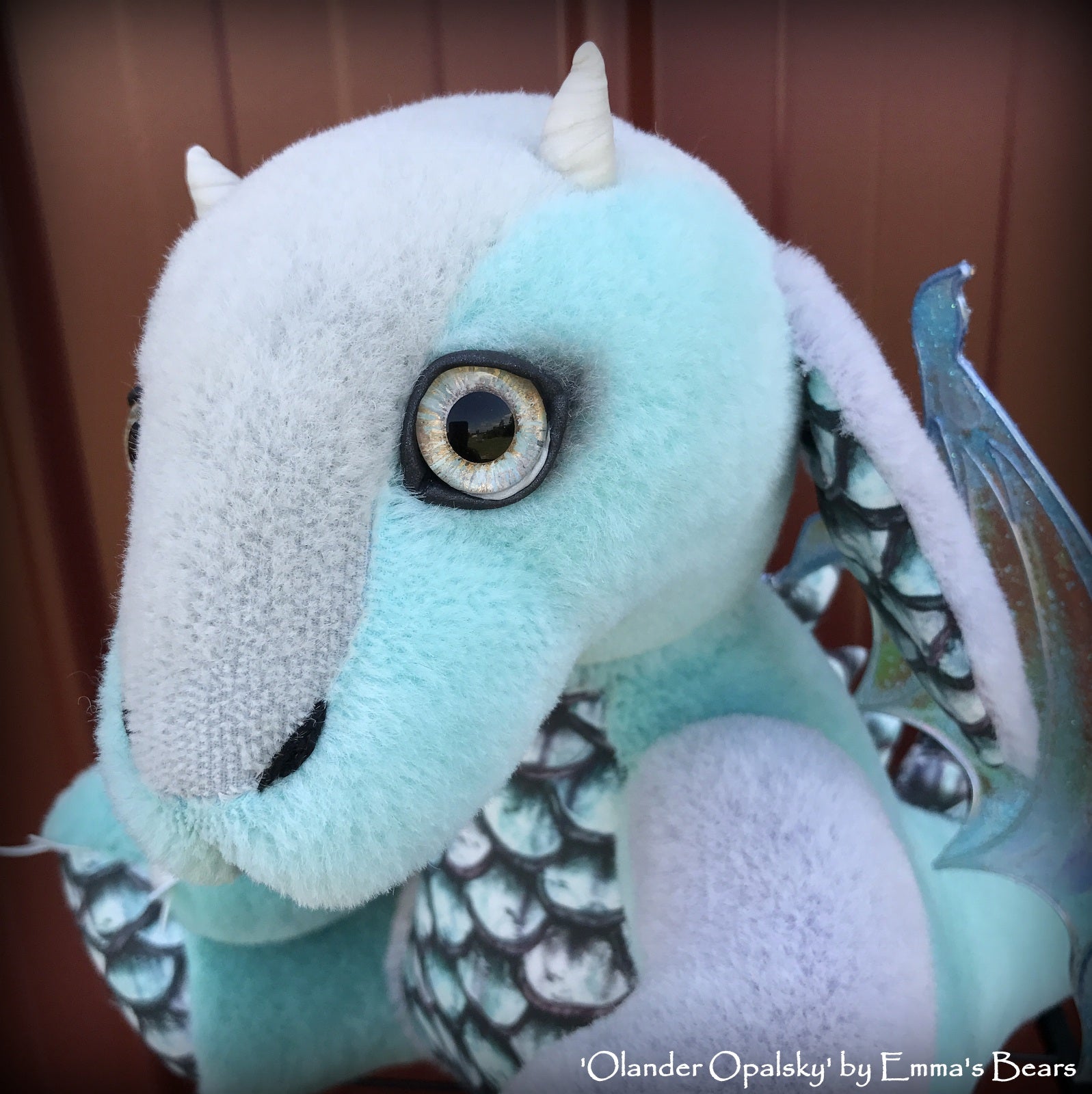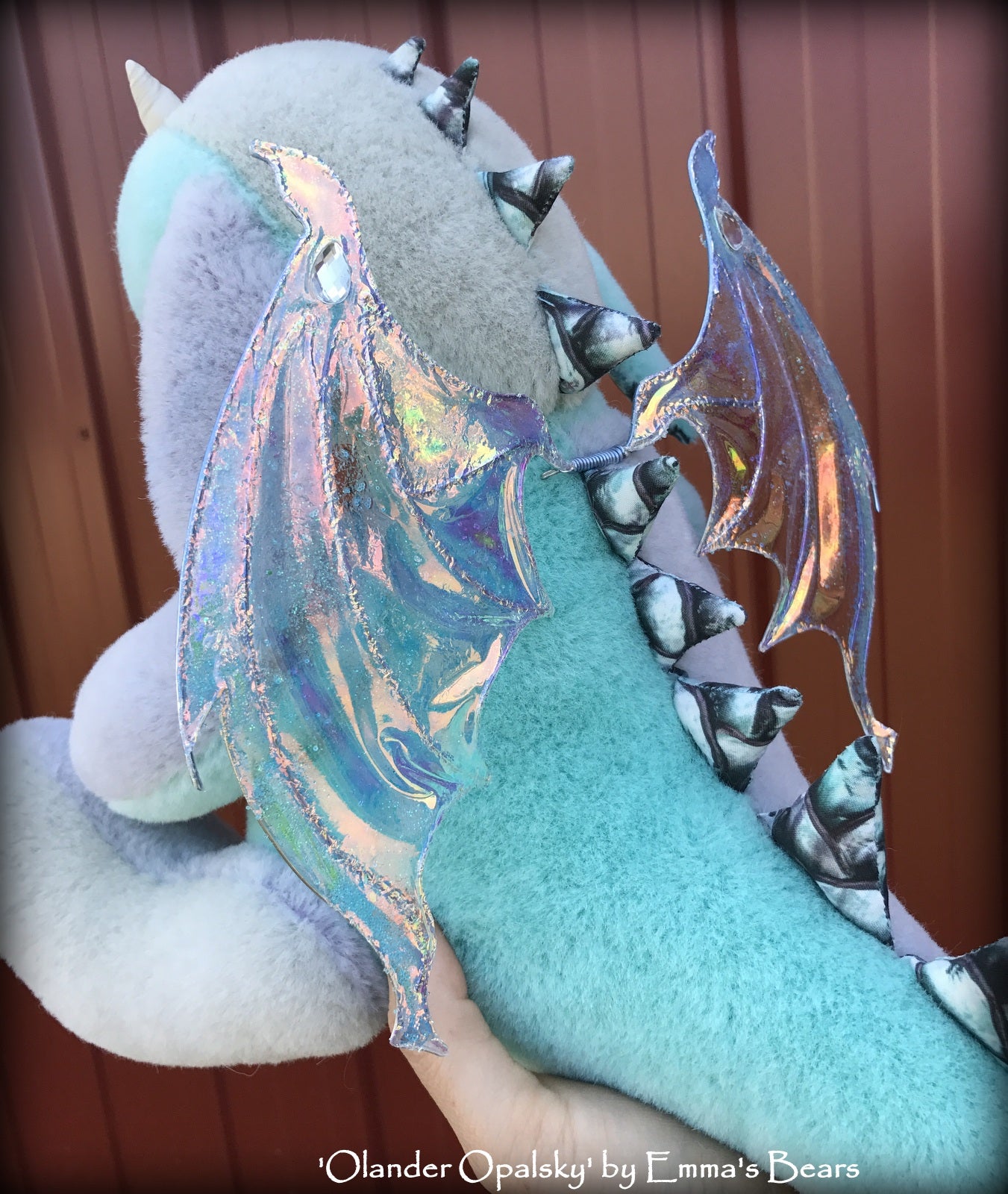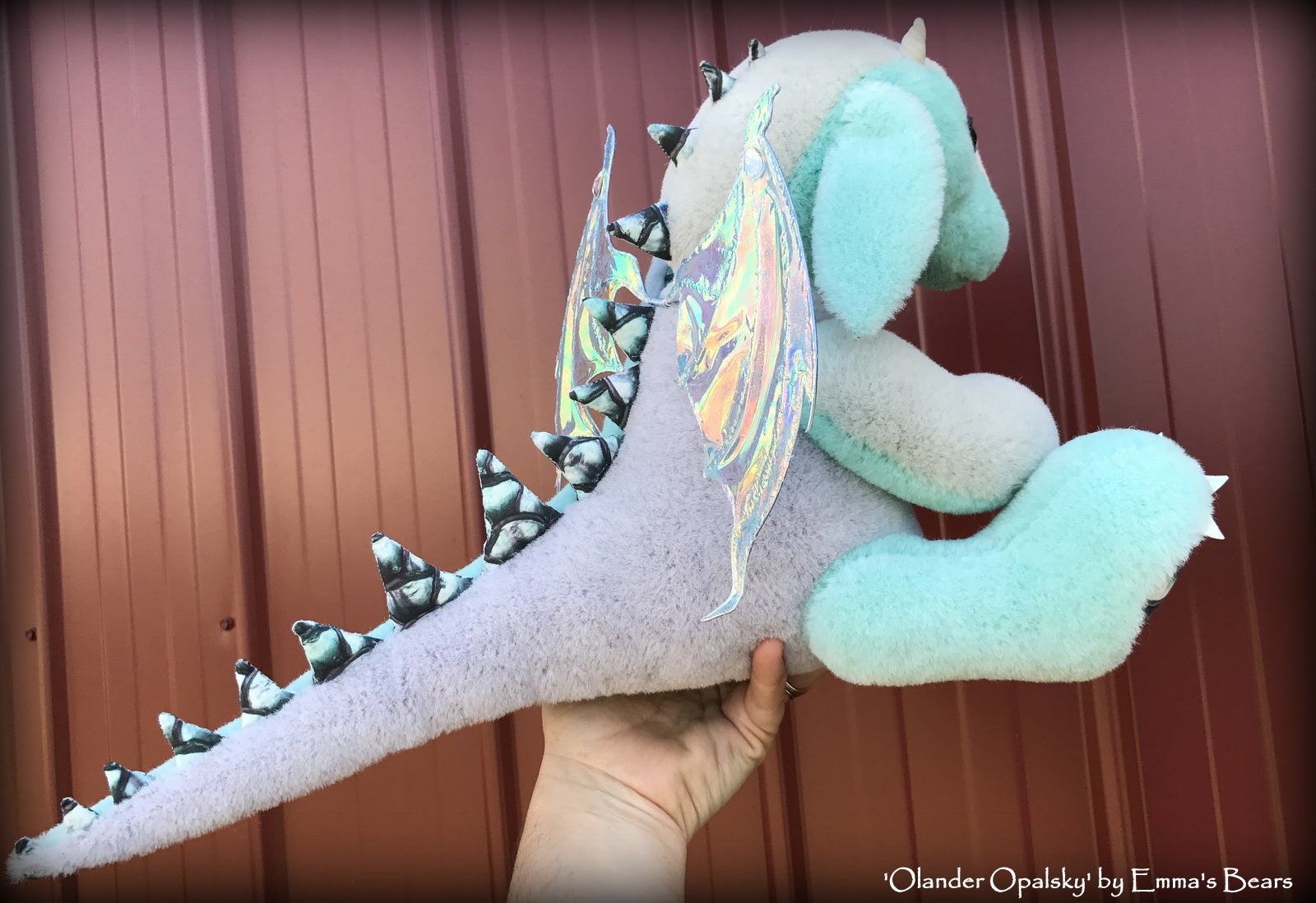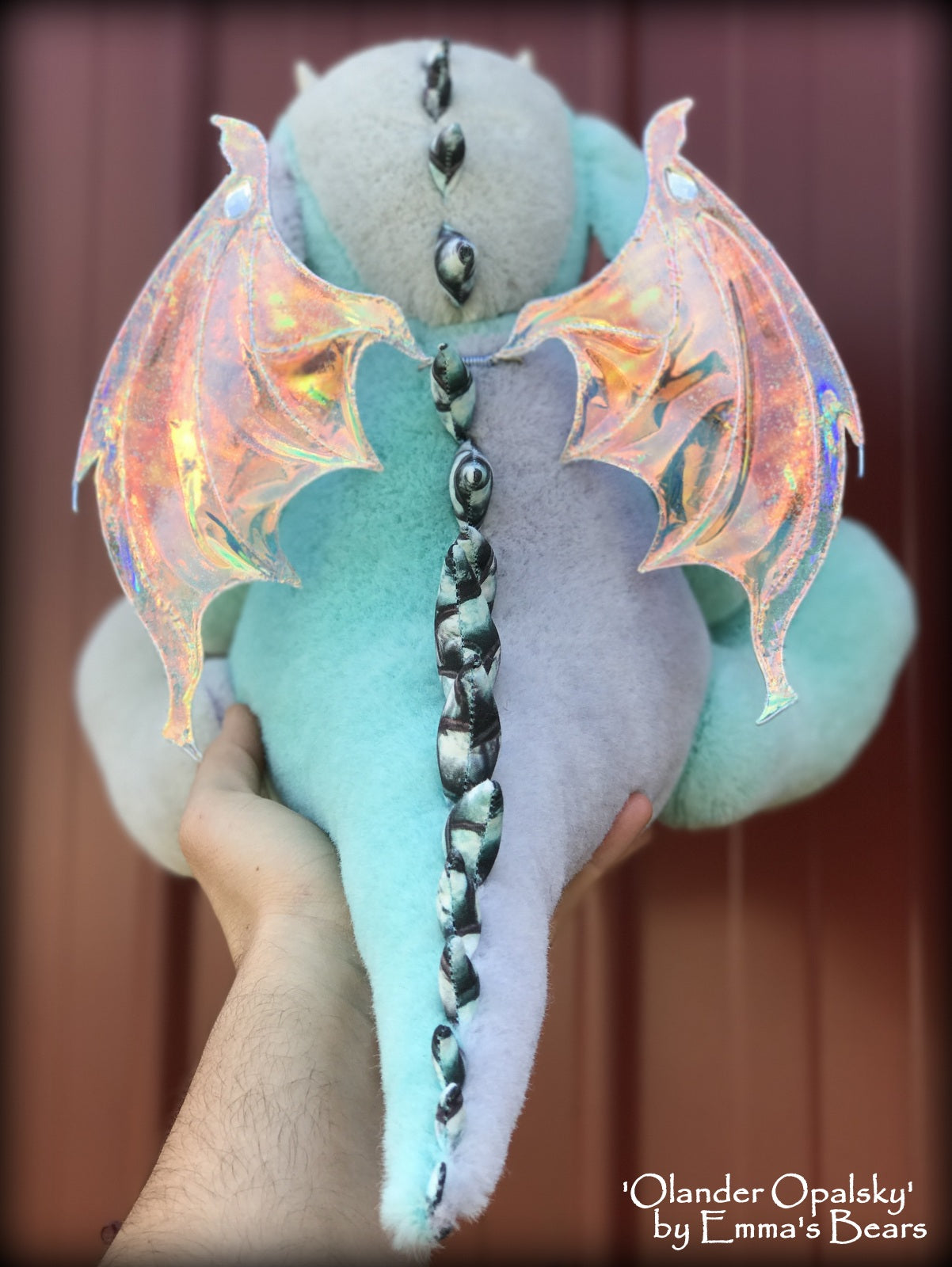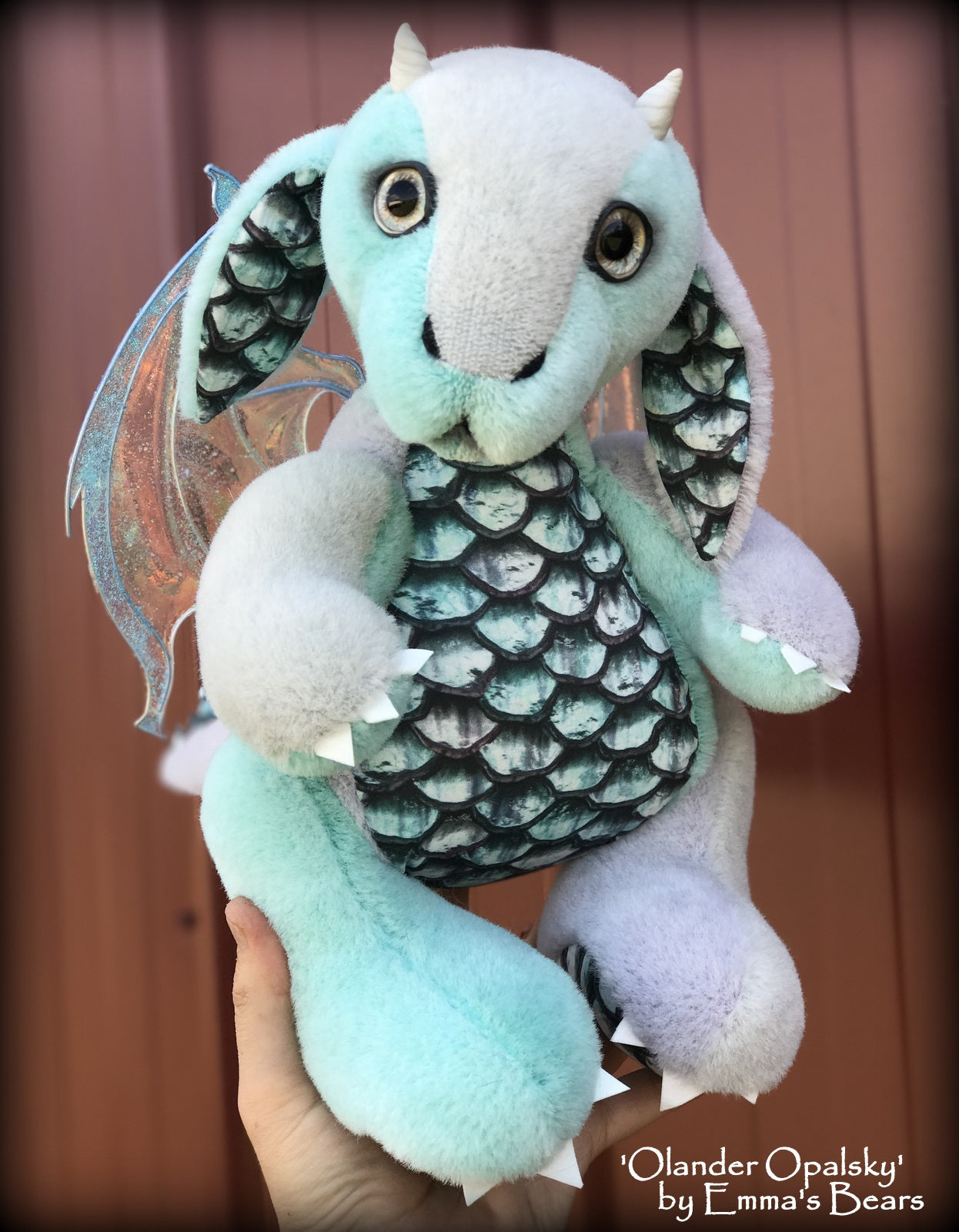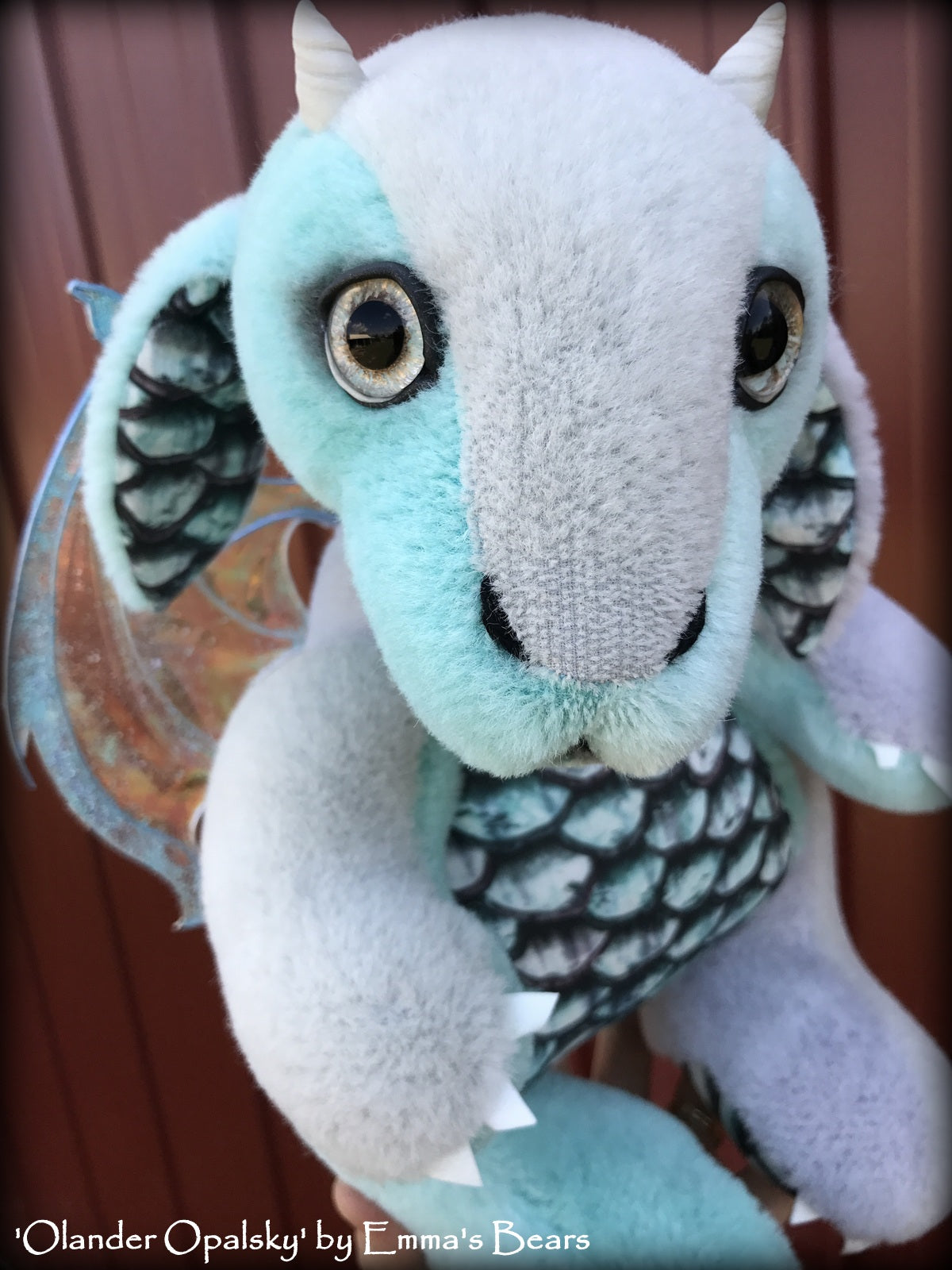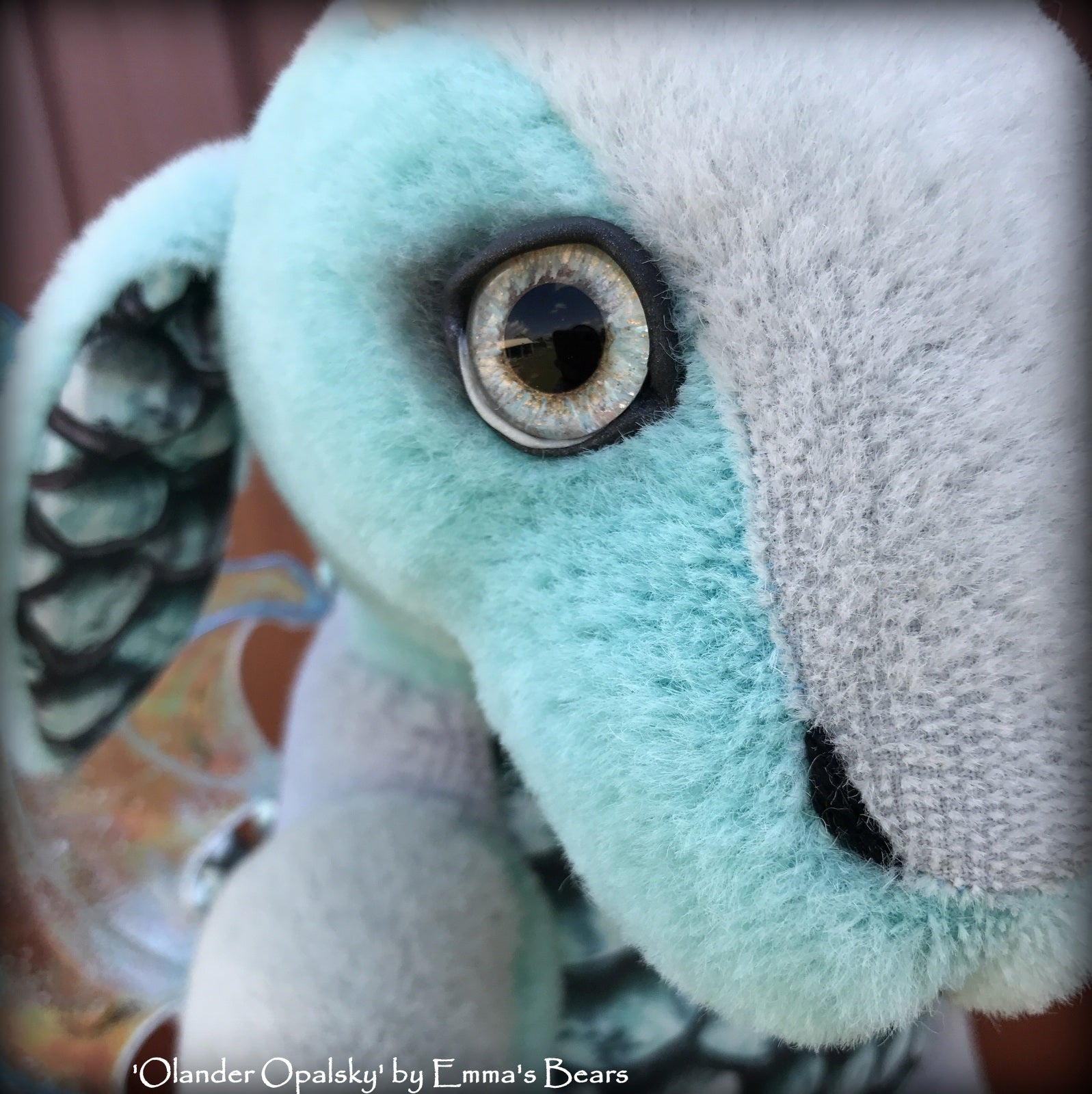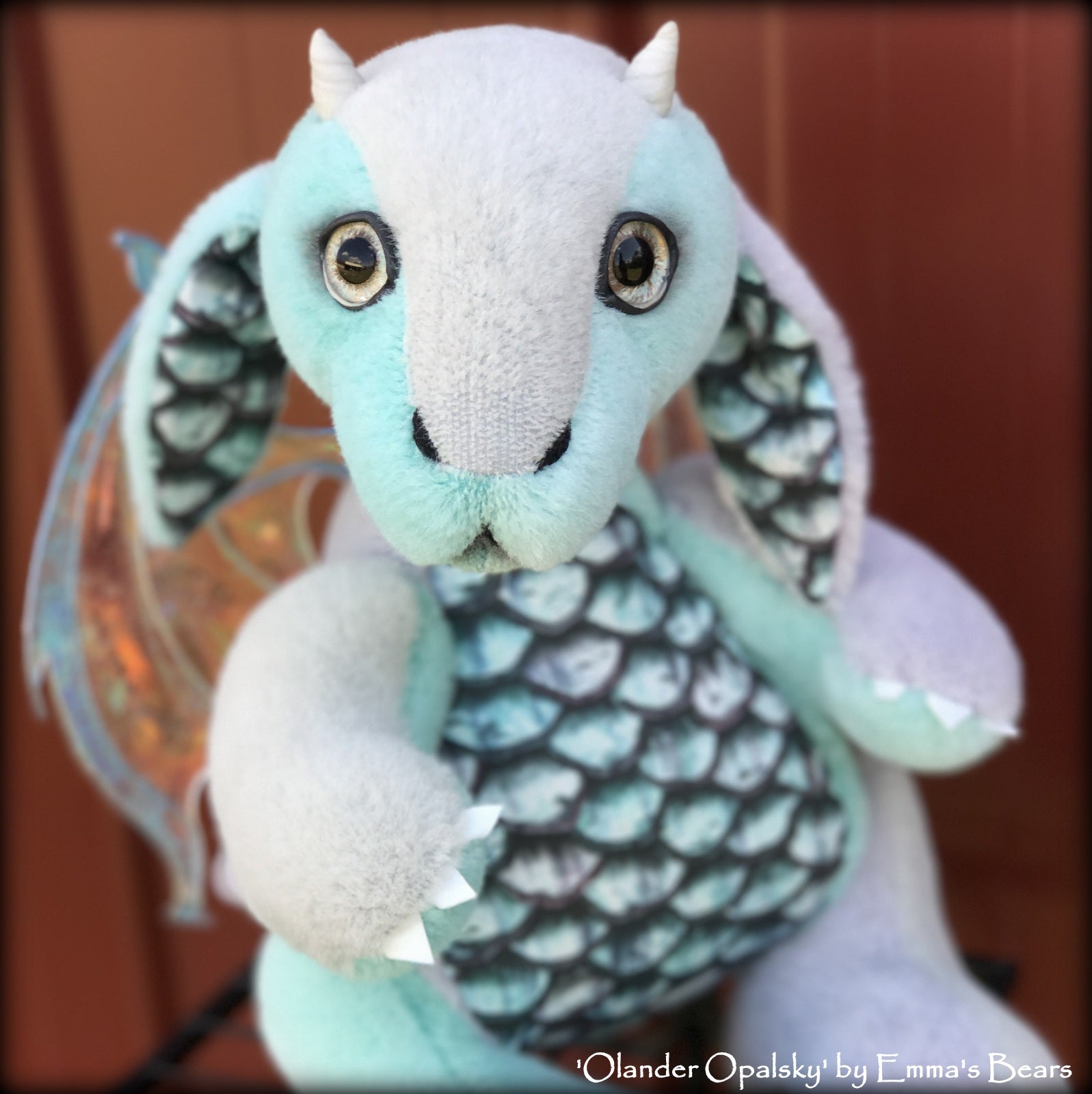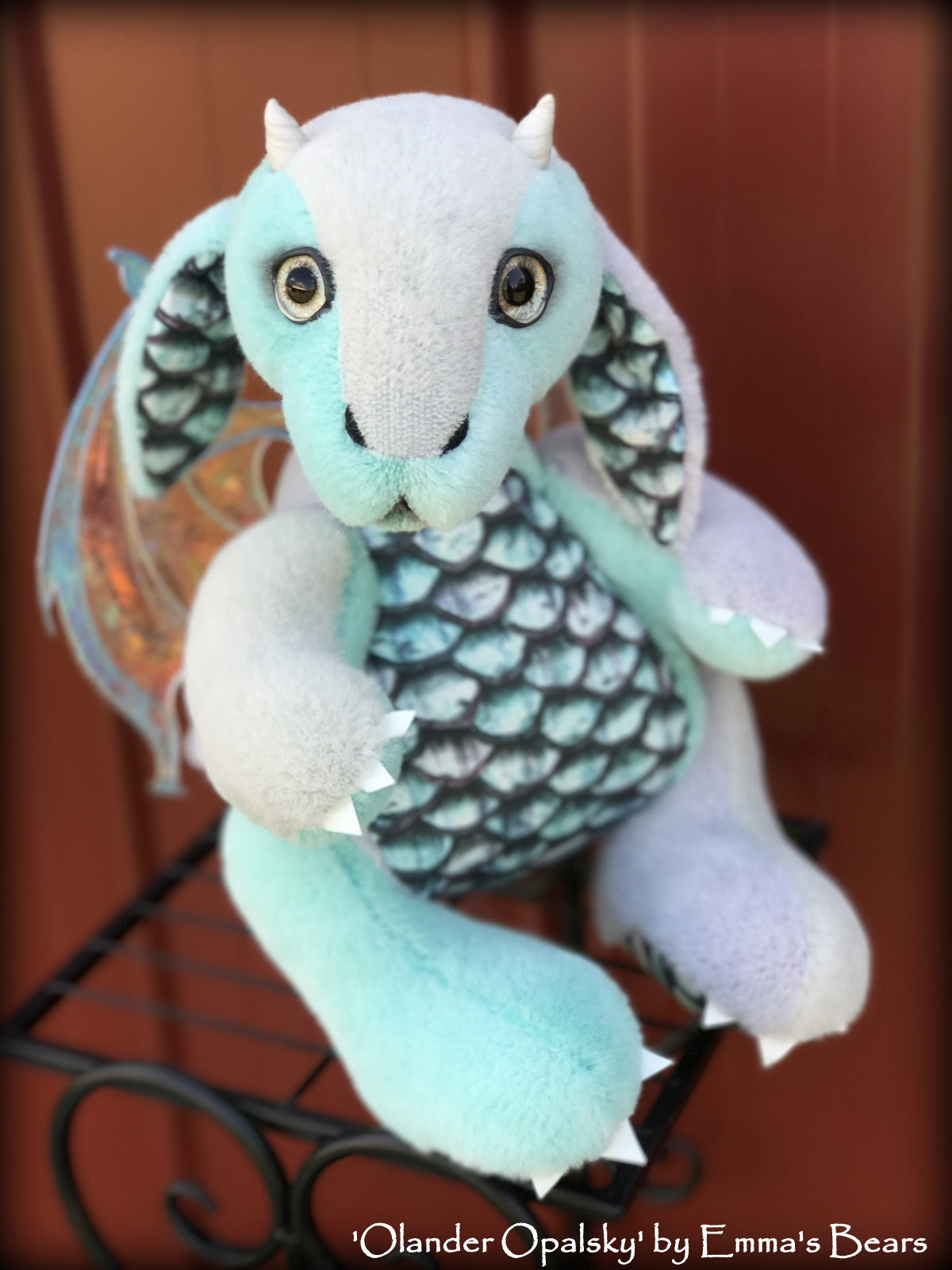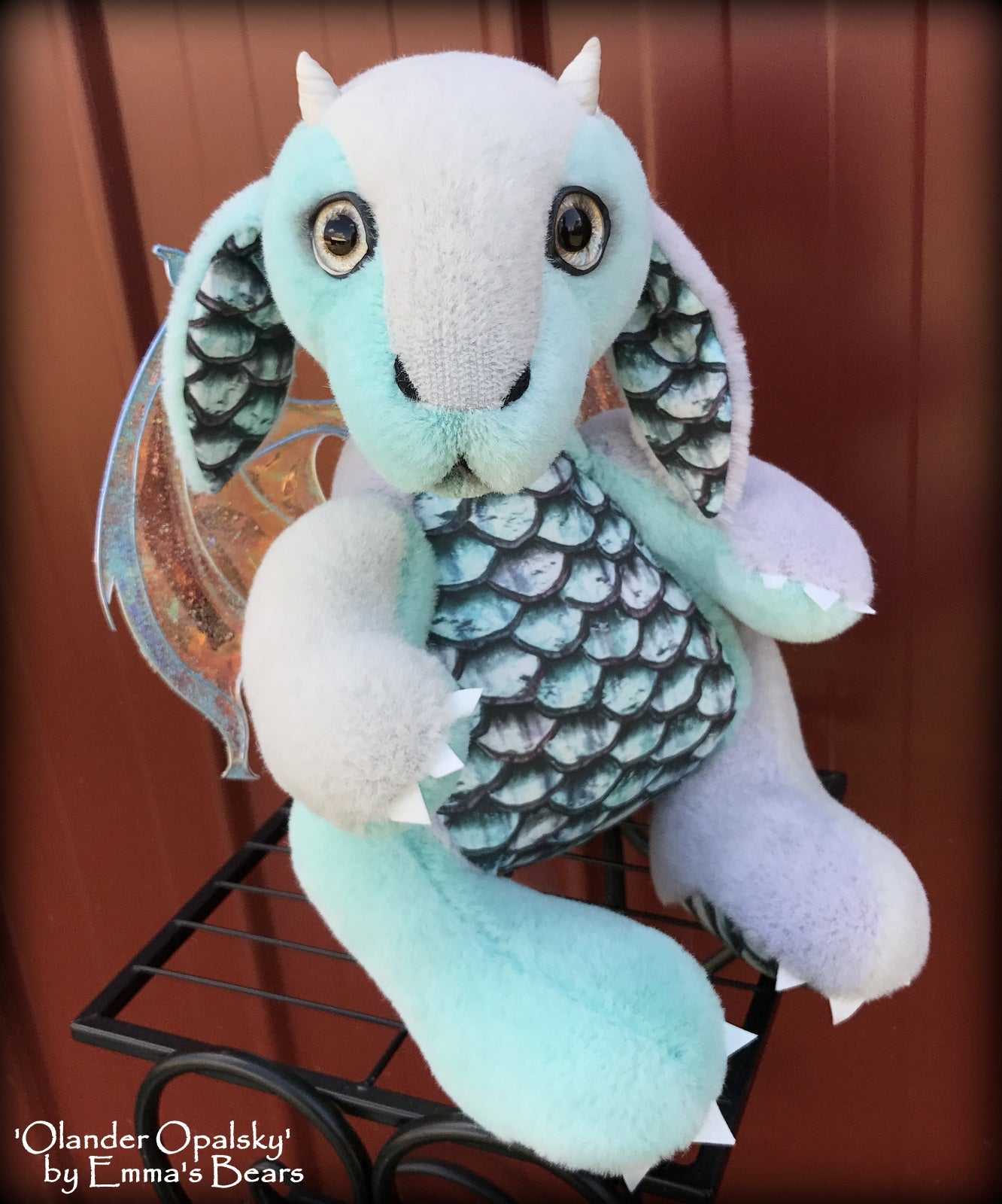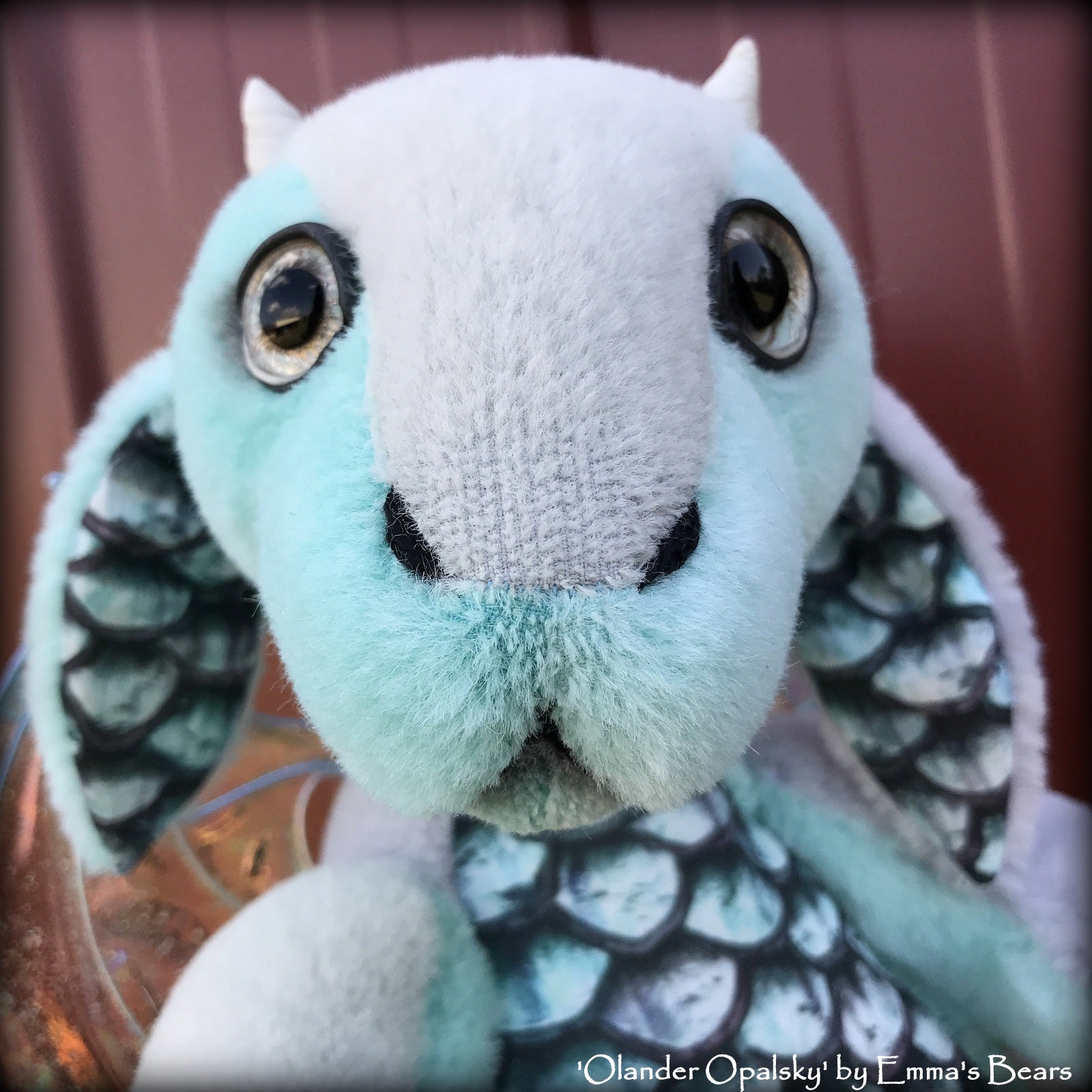 Olander Opalsky - 16in hand dyed ALPACA Artist Dragon by Emma's Bears - OOAK
'Olander Opalsky'
By Emma and Mark Nicholson
16" (39cm) x 9" (23cm) - when sitting
12" (30cm) - when standing 

This gorgeous, and slightly regal looking big fellow is 'Olander Opalsky', a beautiful multi-tonal Dragon. 

Olander is made from some super dense short pile alpaca that feels just like velvet to the touch. We've hand-dyed this alpaca in a pale grey, light aqua blue, darker almost turquoise blue and a pastel lavender purple. The colours have been even scattered across his body, head and limbs. His belly, inner ears, paw pads and spikes are all cut from a custom scale-print cotton in matching tones. 

Olander is fully 5-way jointed (head and all four limbs), so can be placed in a standing position, but prefers to sit to show off his lovely belly detail. He is stuffed well with polyfill, glass shot and a little encased steel shot as well.

He looks out through a pair of our large hand-painted OOAK glass eyes in swirls of greys, pale blues and golds. We've sculpted his eyelids in a shimmery polymer clay and shaded around his eyes, nose and mouth. He also has cute little off-white faux suede claws that are soft to the touch,  and we've sculpted tiny baby dragon horn-buds on his head (hand-sculpted shimmery ivory polymer clay, securely fixed in place). 

Olander's wings are spectacular. They have been hand made by a Spanish artist in a shimmery transparent ice blue that throws gold and copper in the light. (These are fully removable and held in place with a large safety pin).Olander Opalsky is a stunning one of a kind artist soft sculpture piece. We do not often make our dragons as they are one of our most time consuming designs, so this is a rare offering :) 


~*~ Please Note that these bears are designed to be Adult Collectables and not intended for infants and young children due to small parts and potential for damage.