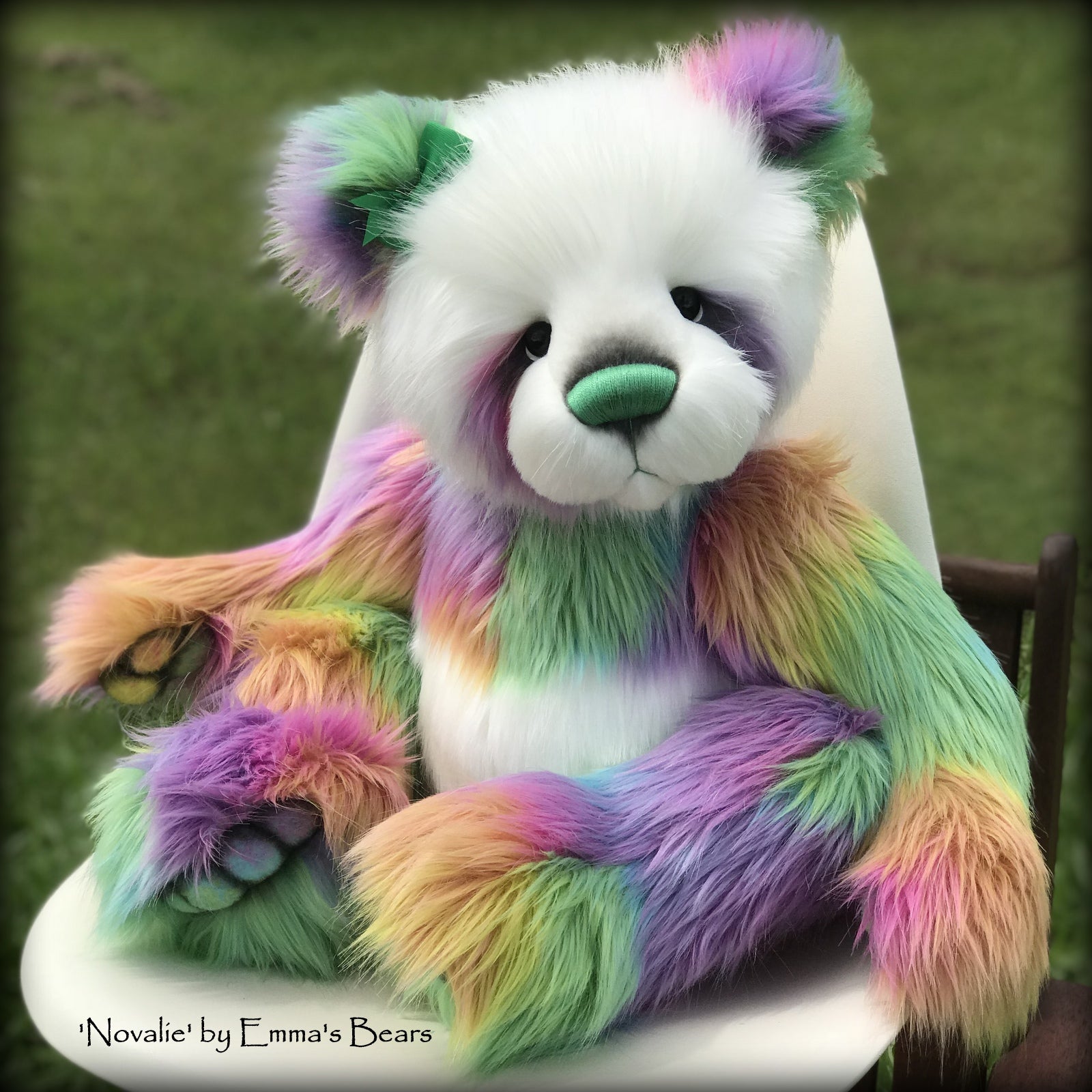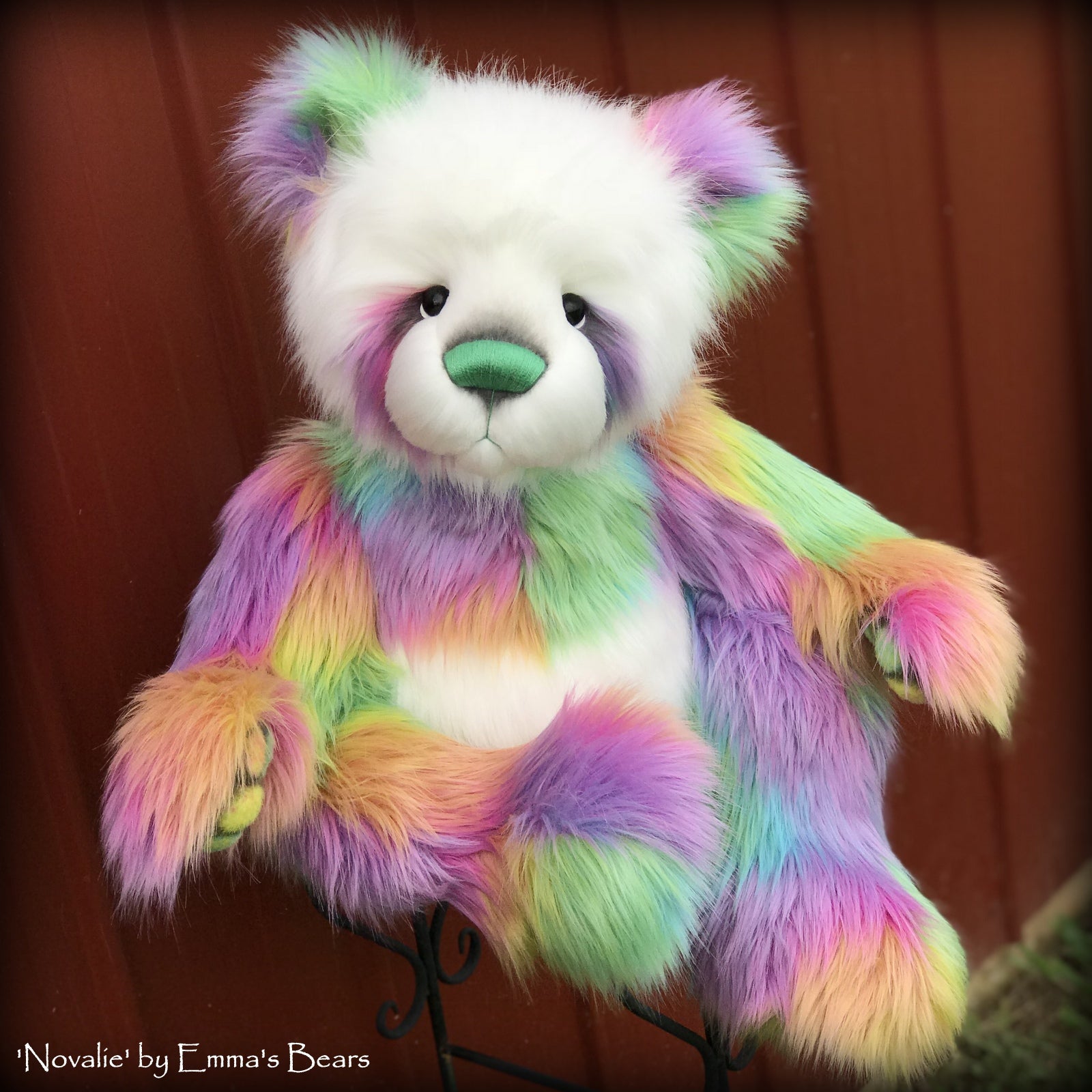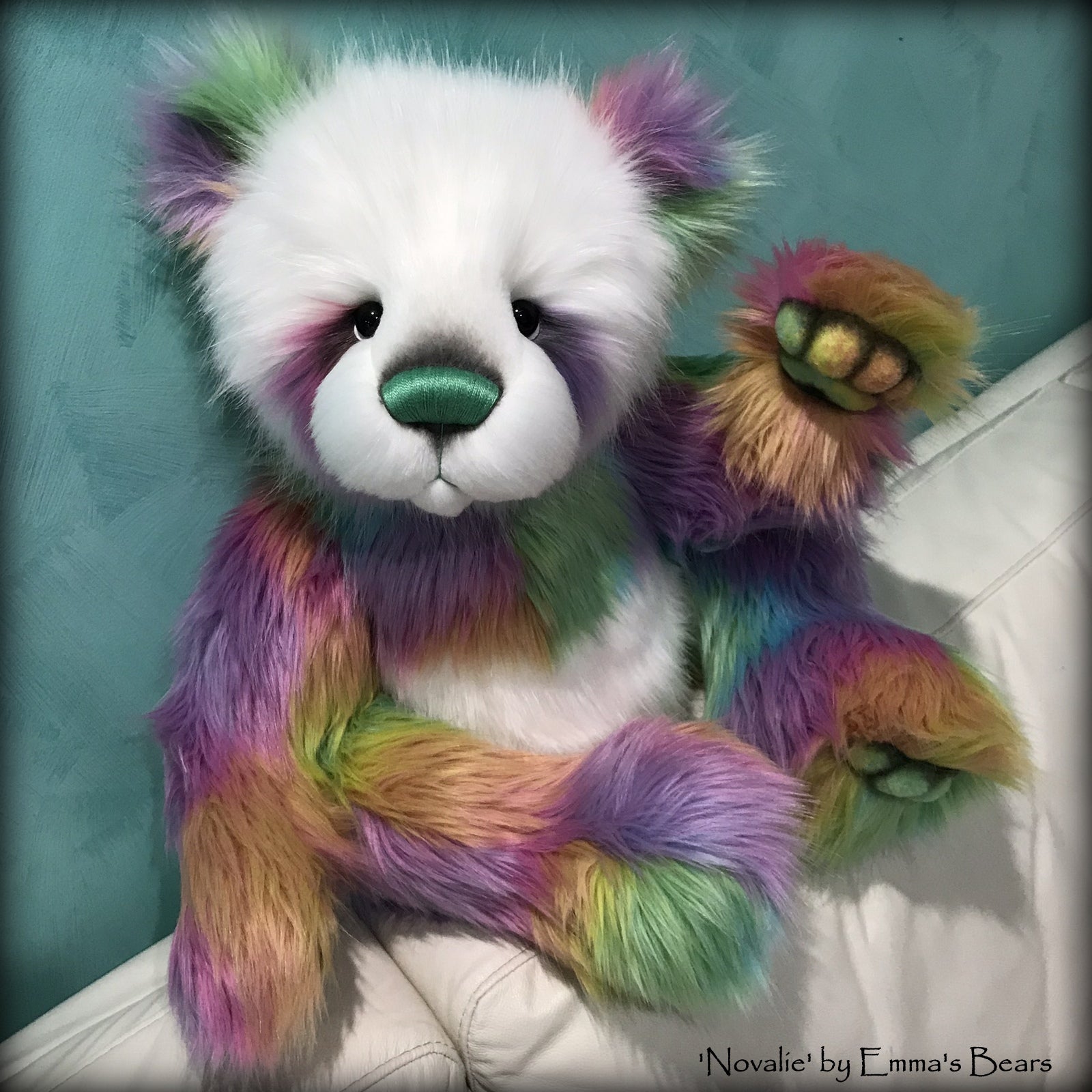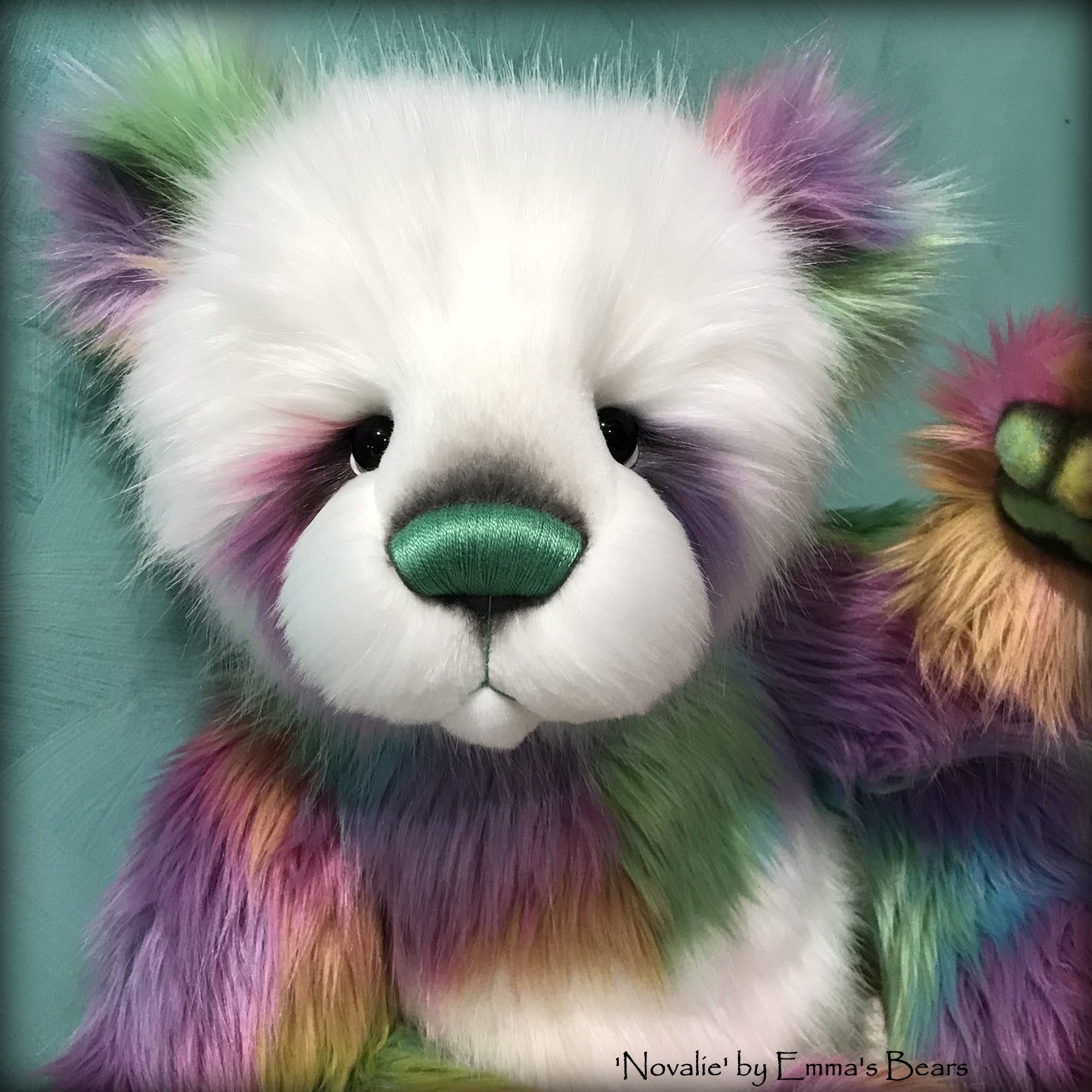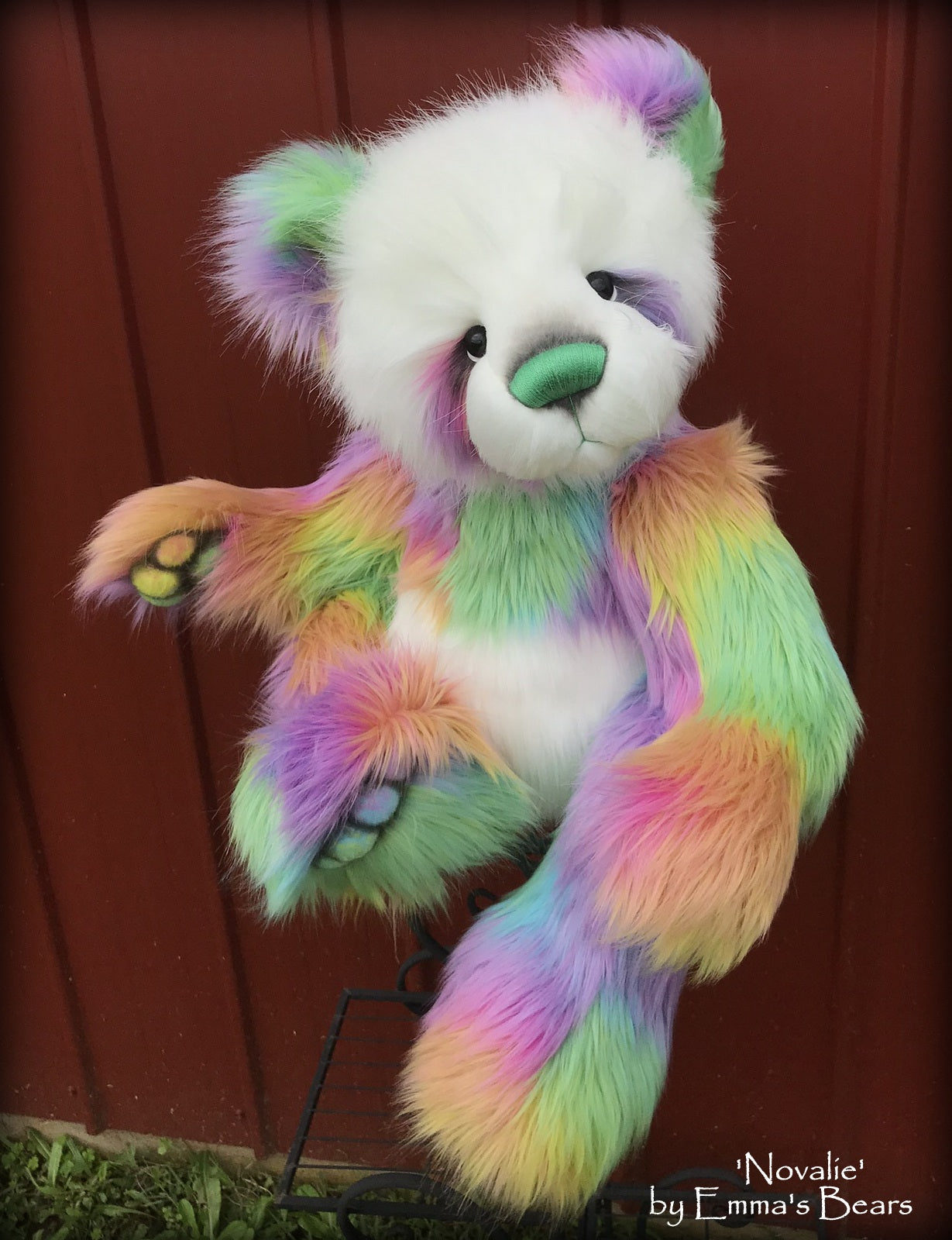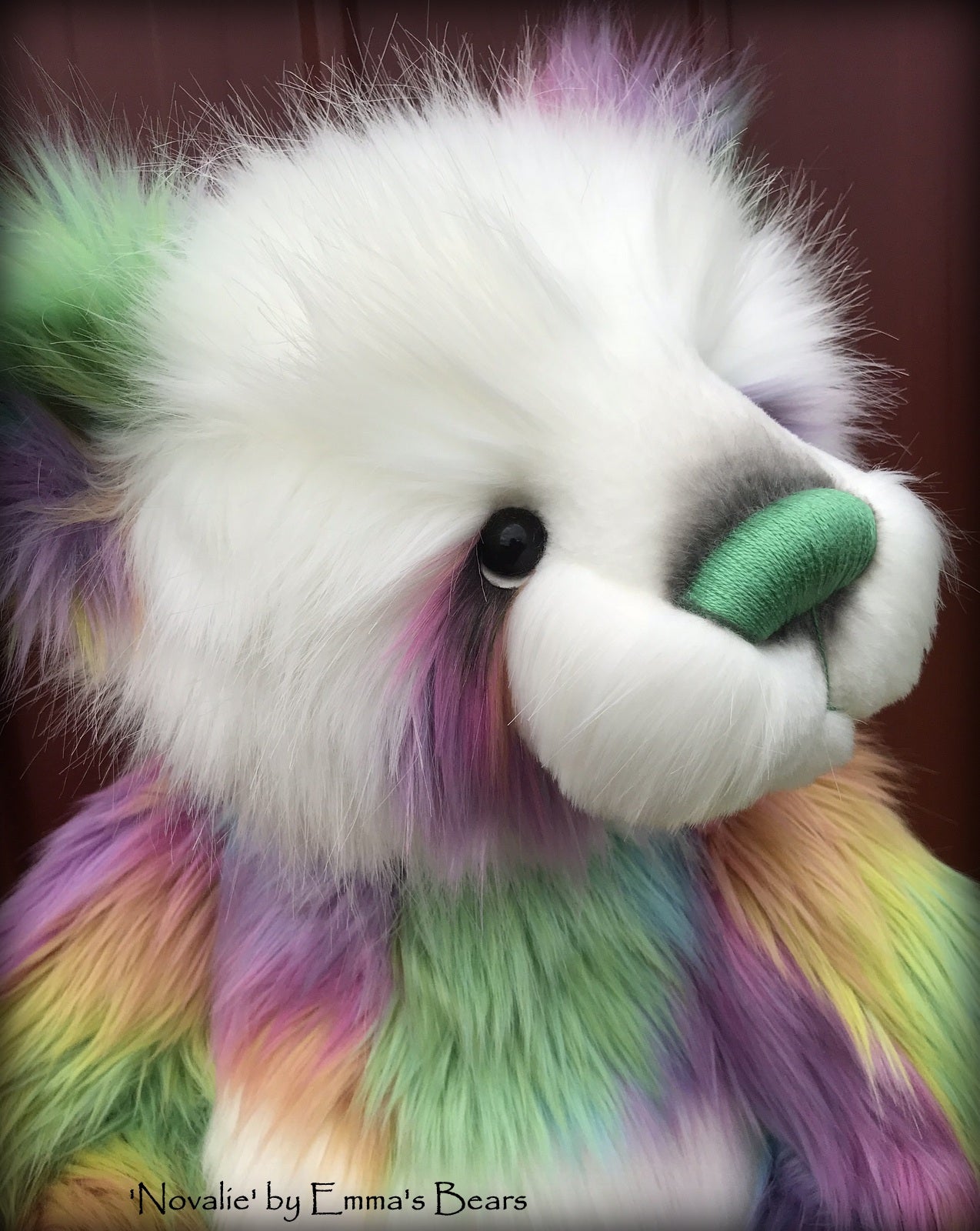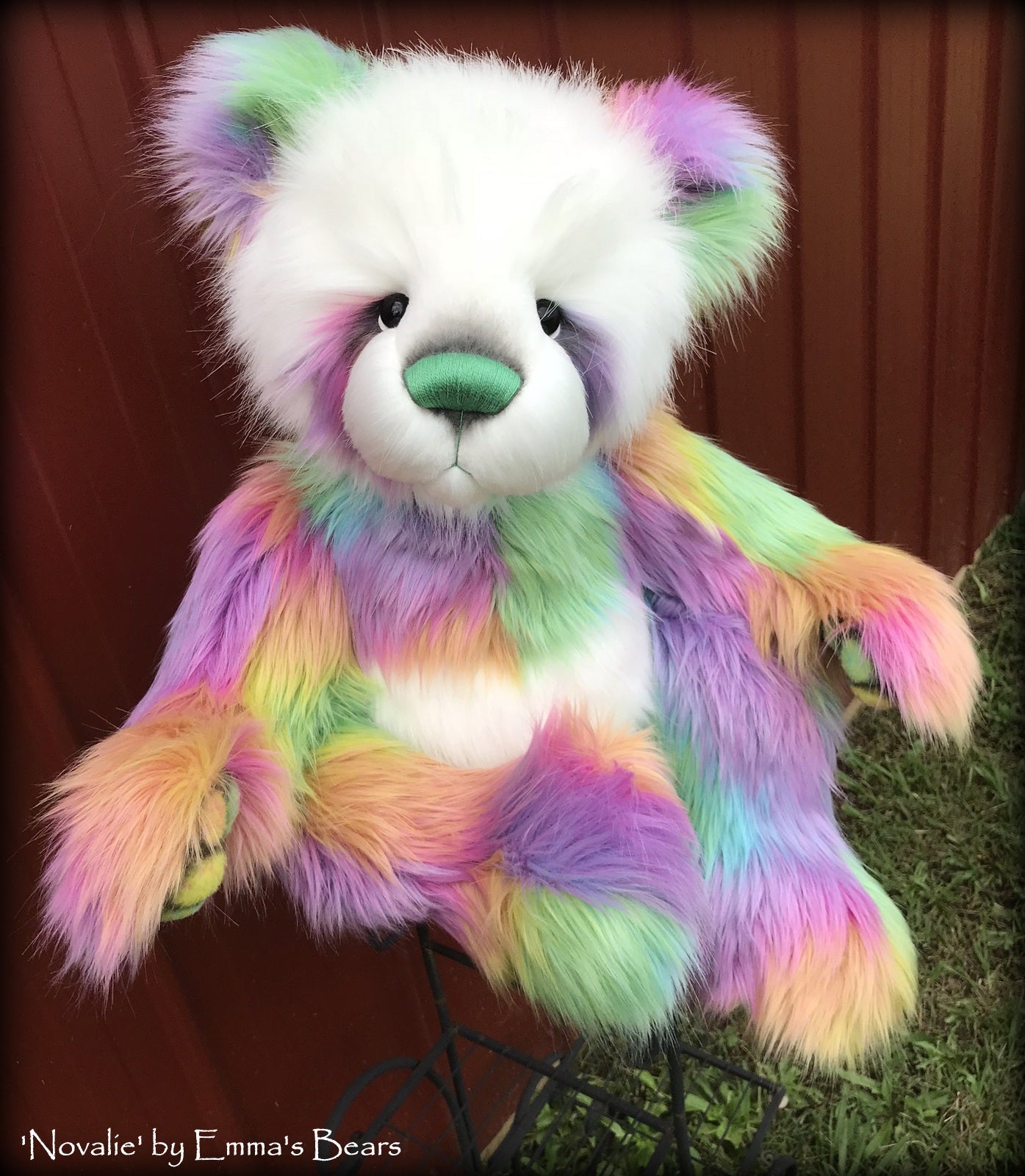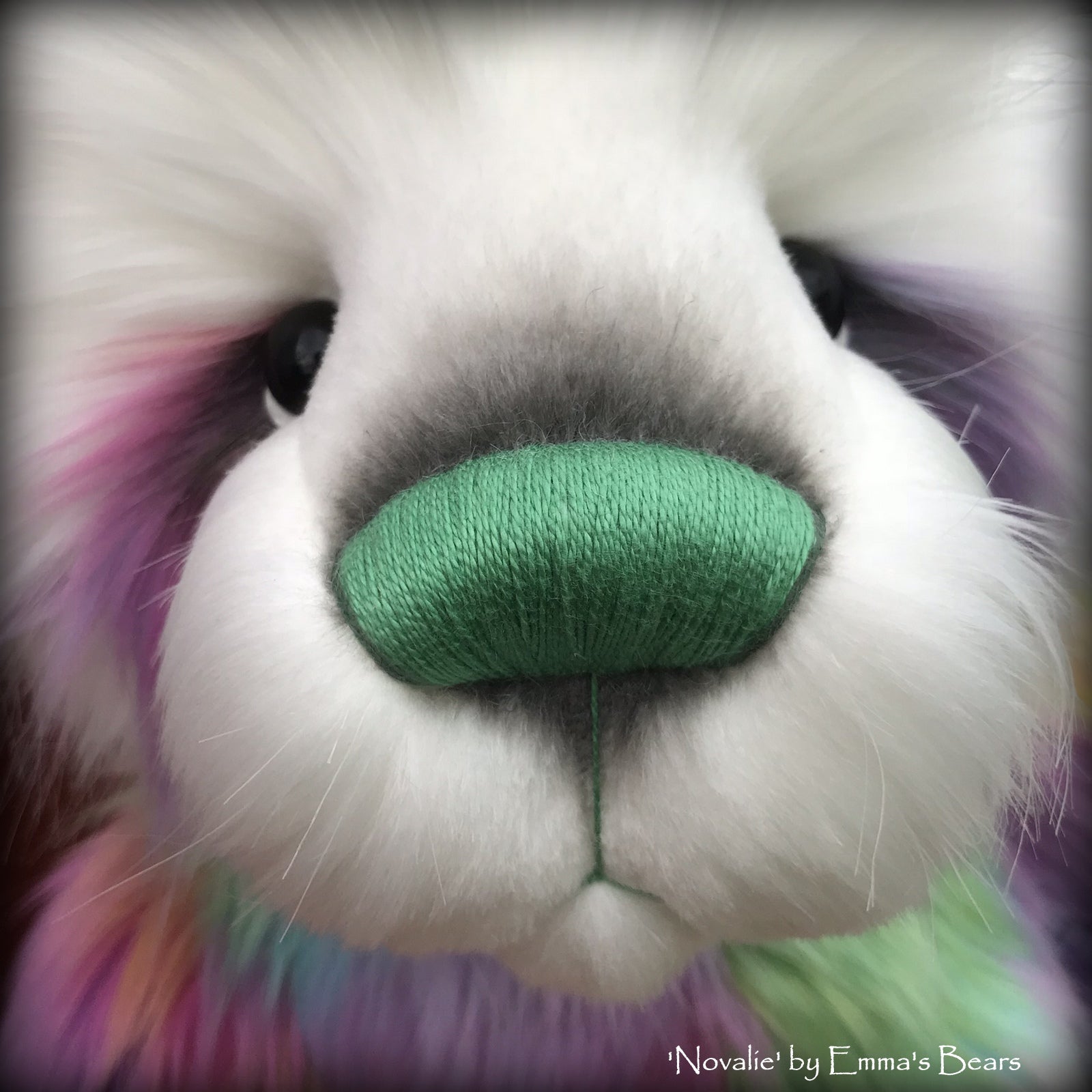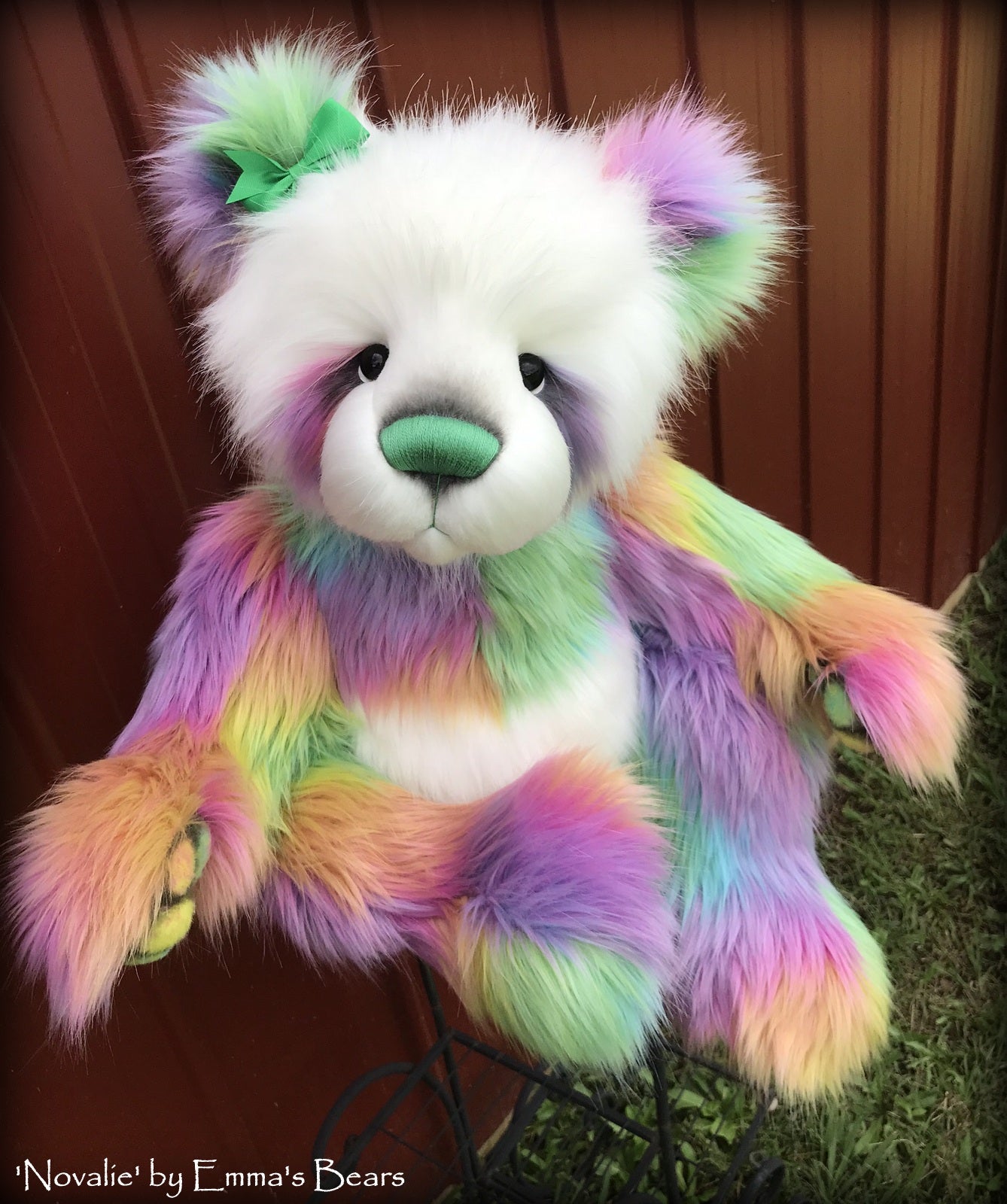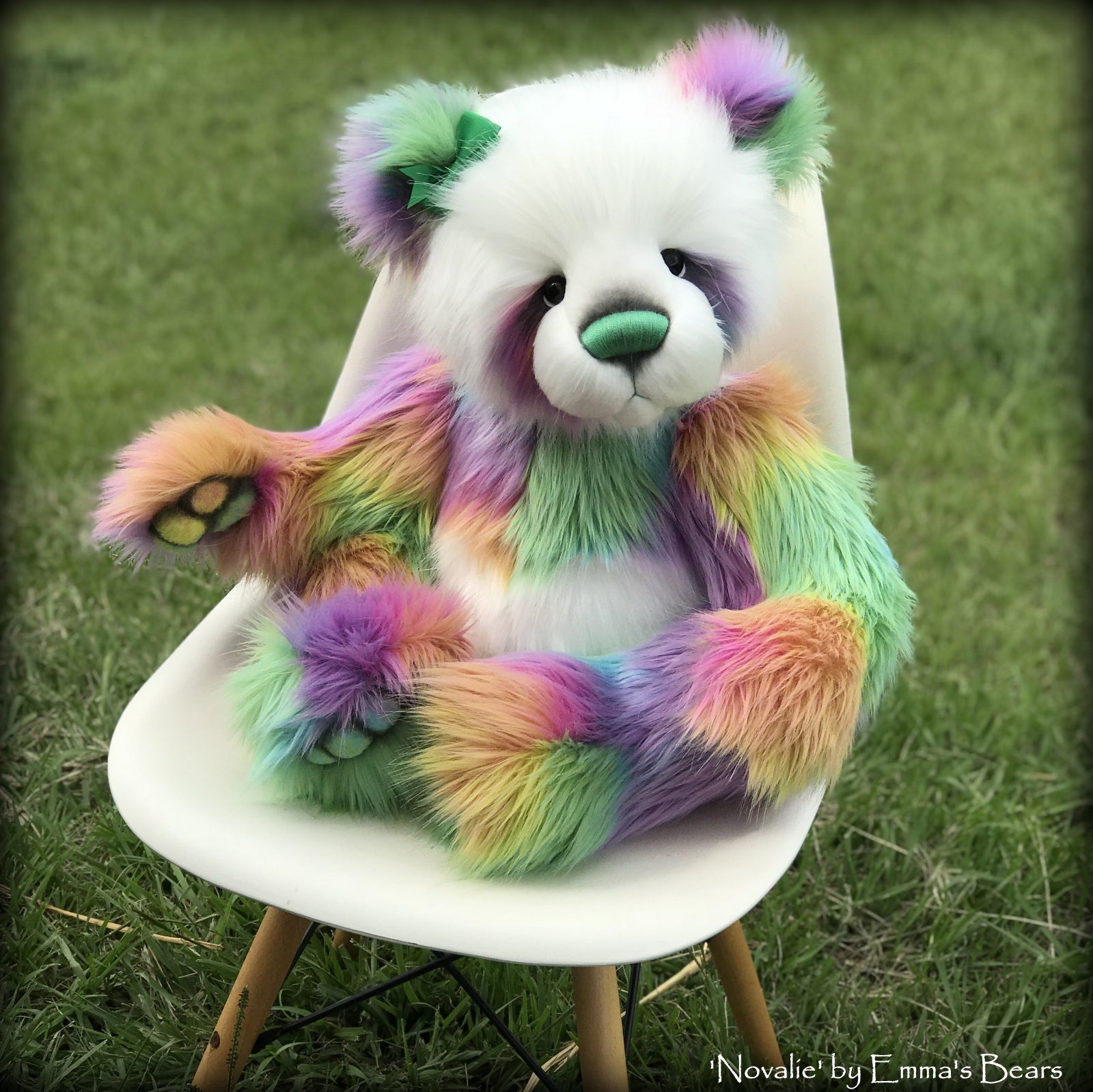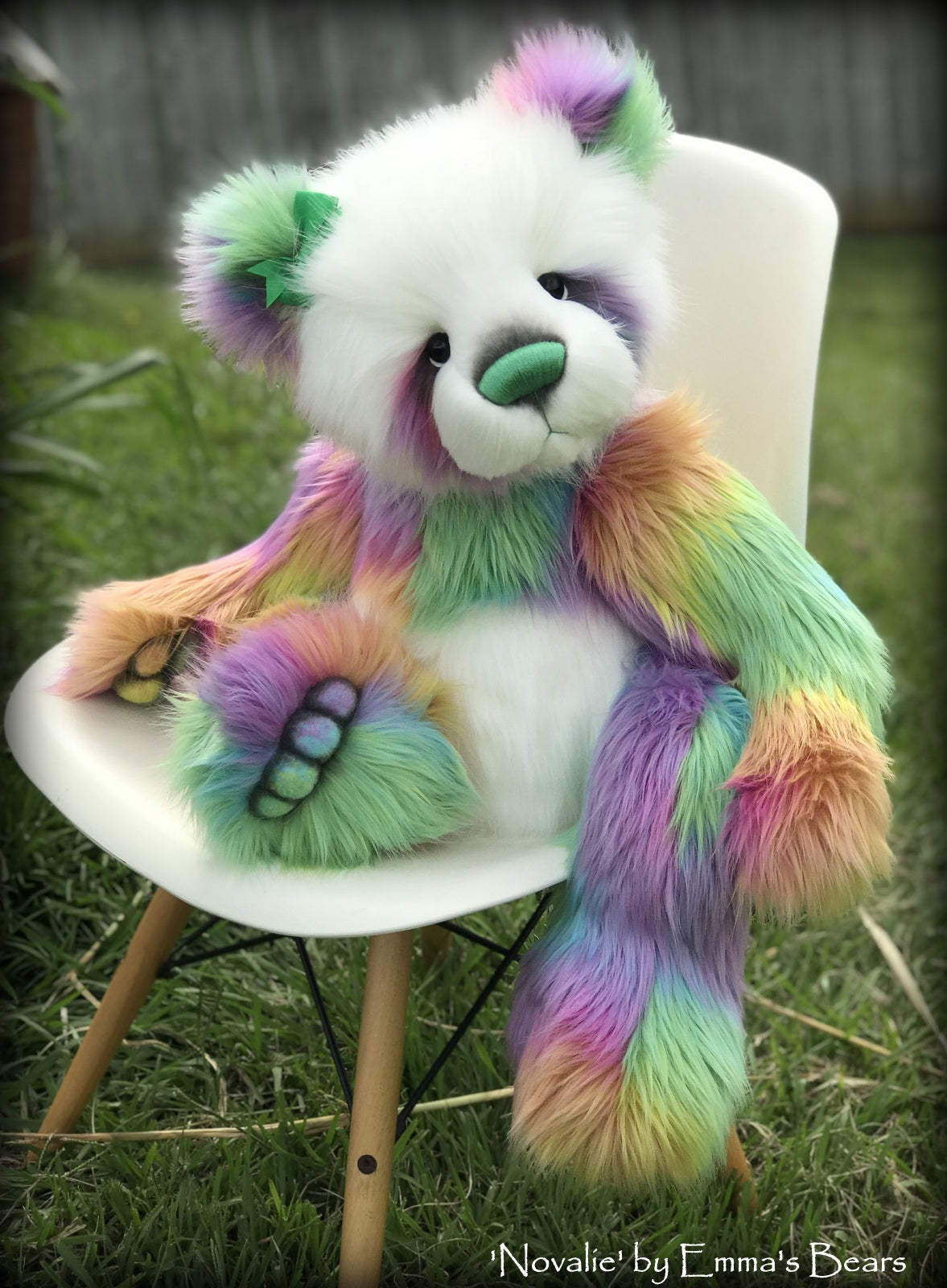 Novalie - 28" Faux Fur Artist Bear by Emmas Bears - OOAK
'Novalie'
By Emma and Mark Nicholson
EMMA'S BEARS

28" (70cm)

This gorgeous BIG girl is so beautiful in her gorgeous pastel rainbow colours! Novalie has been designed with child-like proportions, similar to our toddler range but much more stocky. She has a gorgeously expressive face with a broad nose, sturdy body, long slightly curved arms and bent-knee legs with squishably thick thighs! She has been cut from some of our 'Rainbow Wave' and 'Magnolia' luxury faux fur. 
Novalie is fully T-pin jointed, firmly enough to sit up by herself, but loosely enough that she gives great cuddles and isn't impossible to position. Due to her bent leg design, she is a sitting bear only, and looks great perched over the back of a couch or shelf, or sitting on her own seat (she's certainly big enough to fill out a chair!).
We have stuffed this crazy bear a little softer then usual which means she does sit with a cute slouch and is delightful to hug. We have given her a generous helping of glass and steel bead-shot weighting in her arms, legs and bottom. She has our 3D pulled 'peek-a-boo' style fingers and toes with silk-dye shading. She has our large hand-embroidered perle cotton nose and looks out through big black glass eyes. 
Novalie is so pretty in her gorgeous colours that we have left her accessories incredible minimal - just a tiny matching green bow-clip by her ear (fully removable). She is a very large, very detailed and very striking one of a kind artist bear as made by Emma's Bears. We do have Novalie KITS on offer for her though if you'd like to have a go at making this big bear yourself. 

~*~ Please Note that these bears are designed to be Adult Collectables and not intended for infants and young children due to small parts and potential for damage.