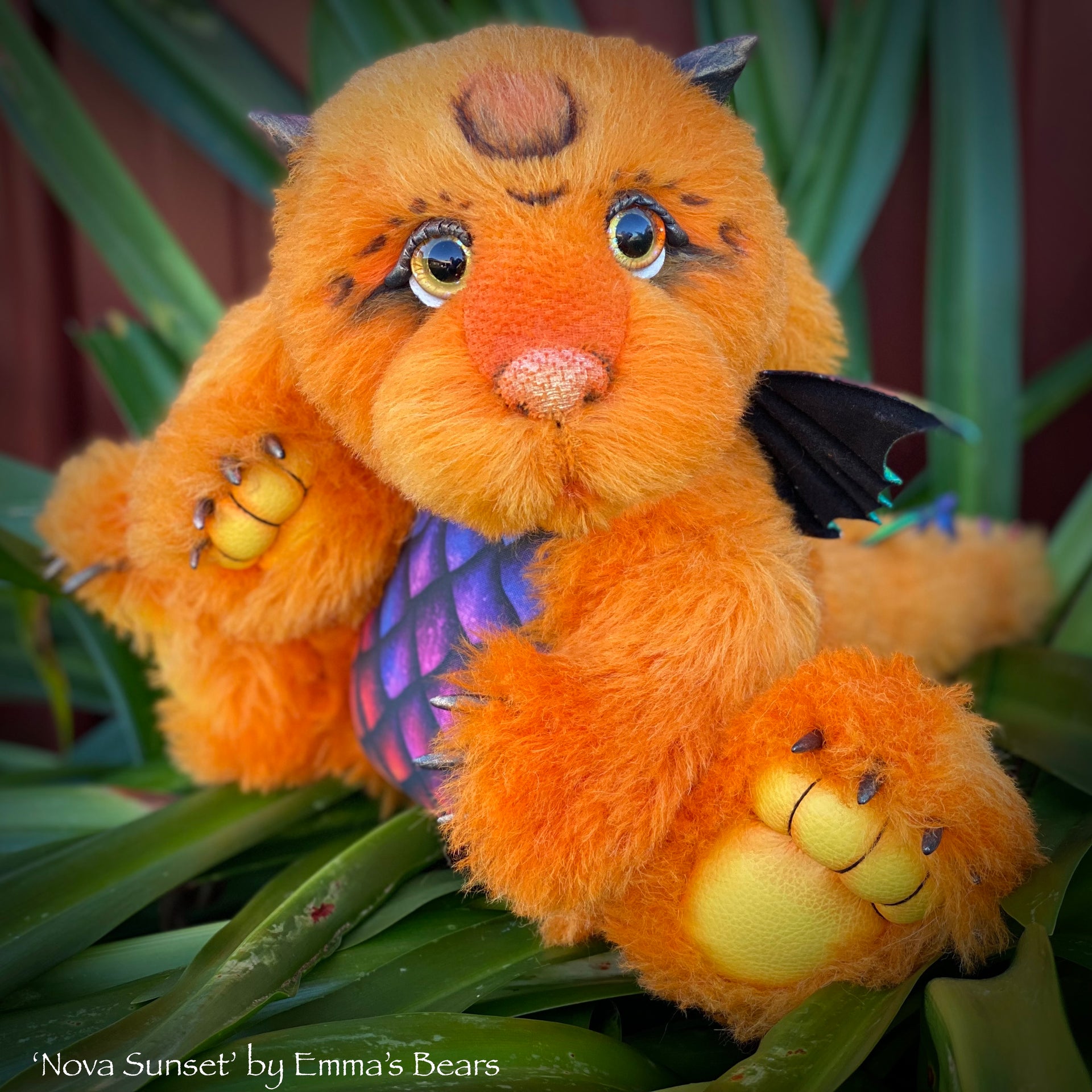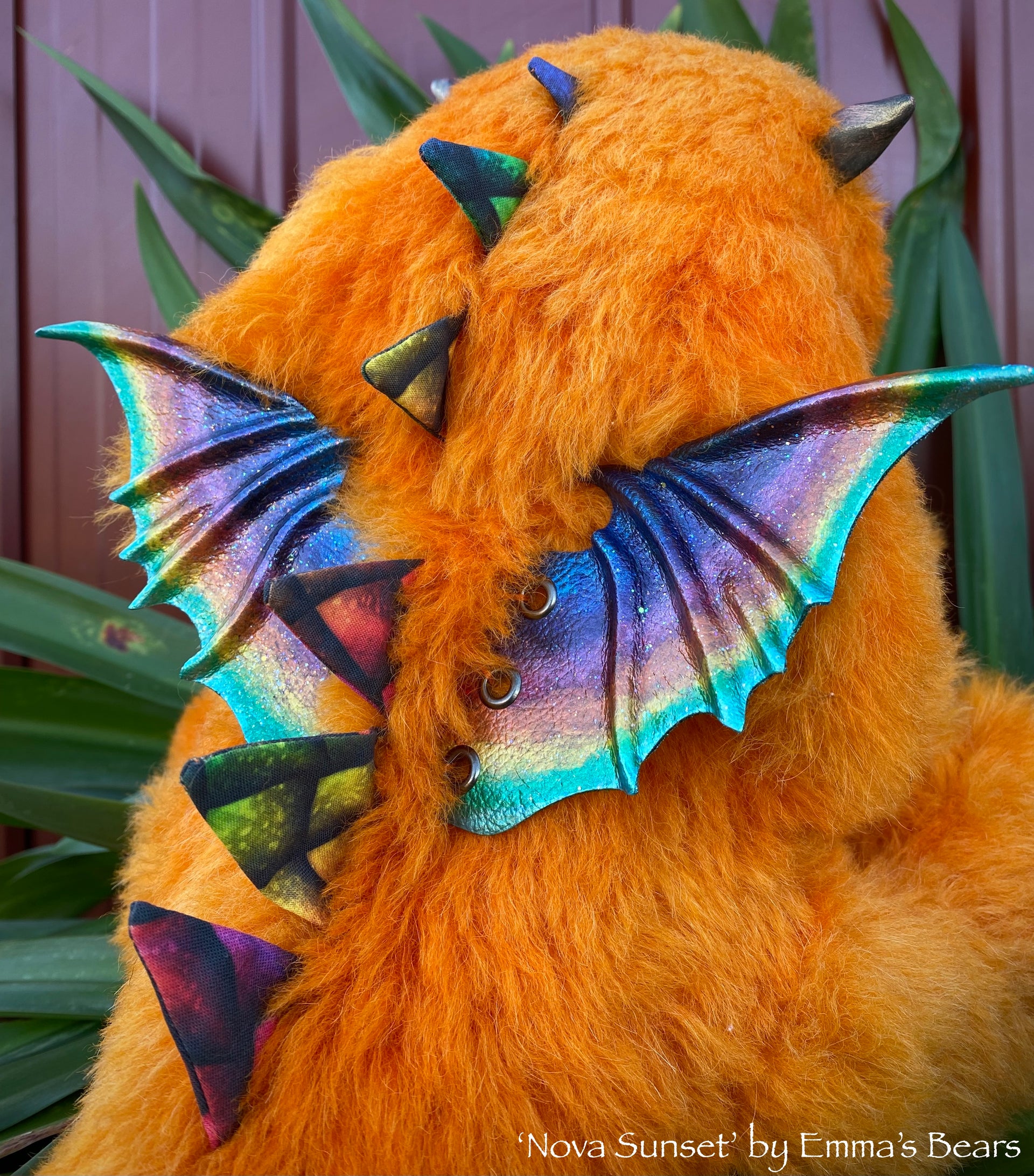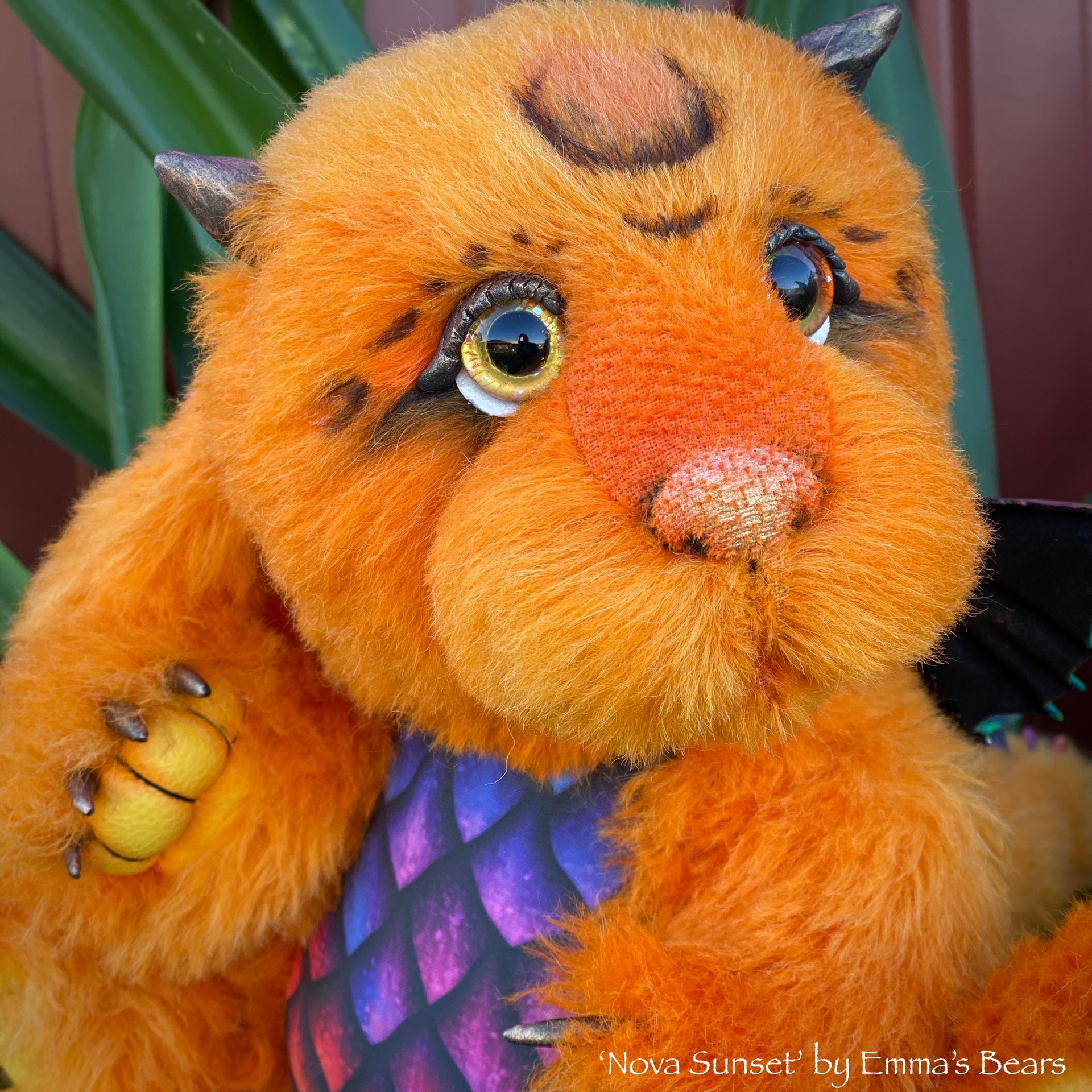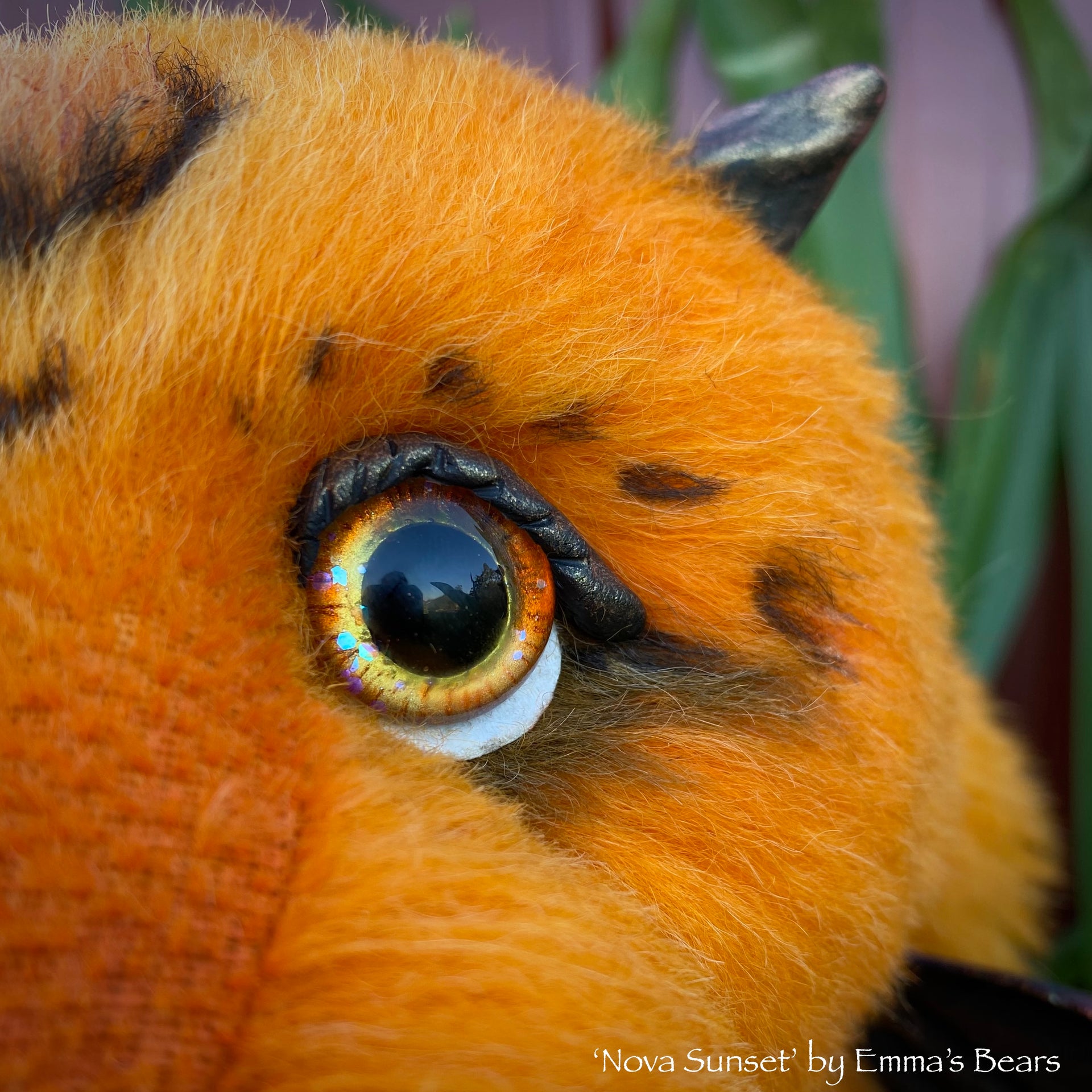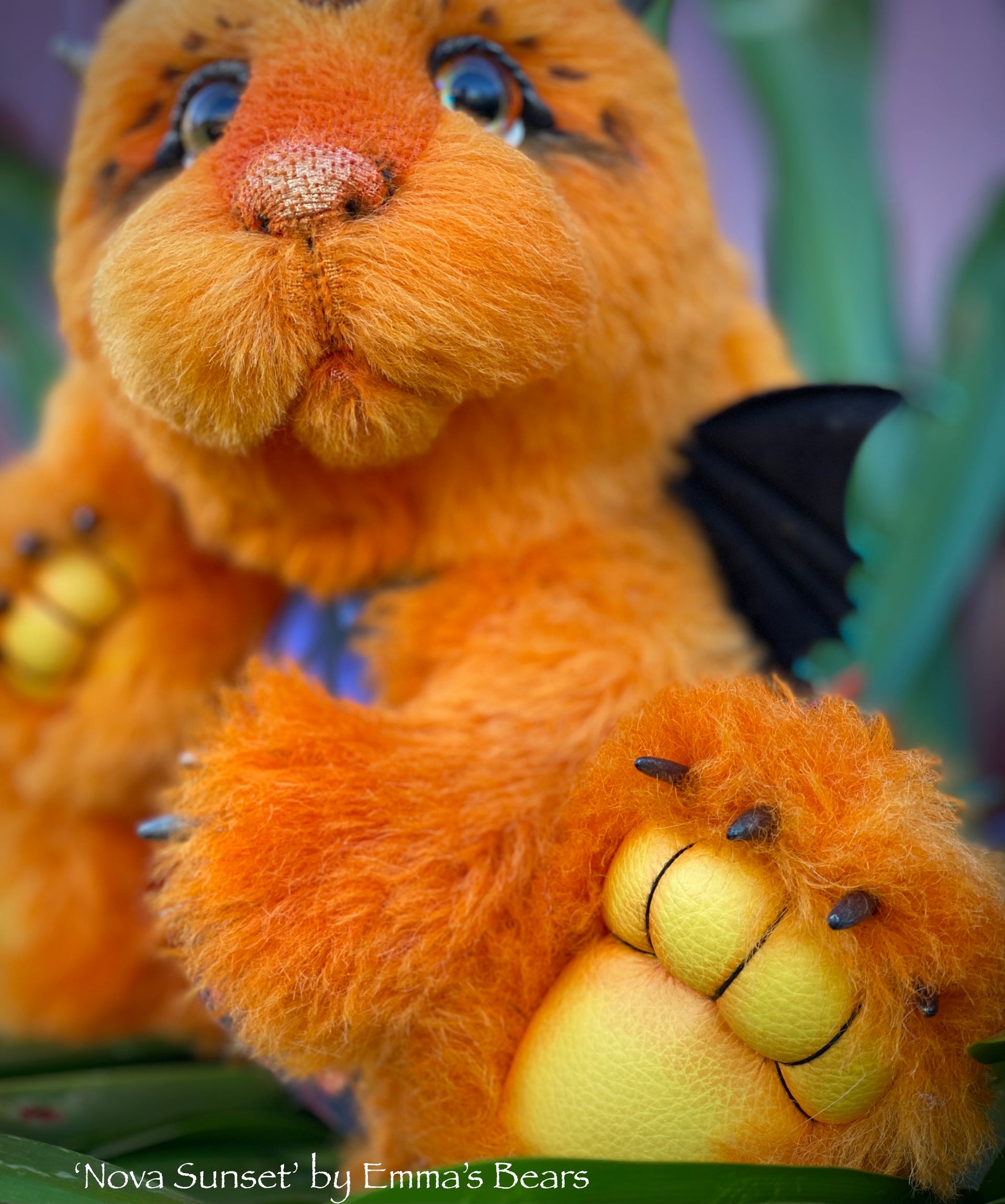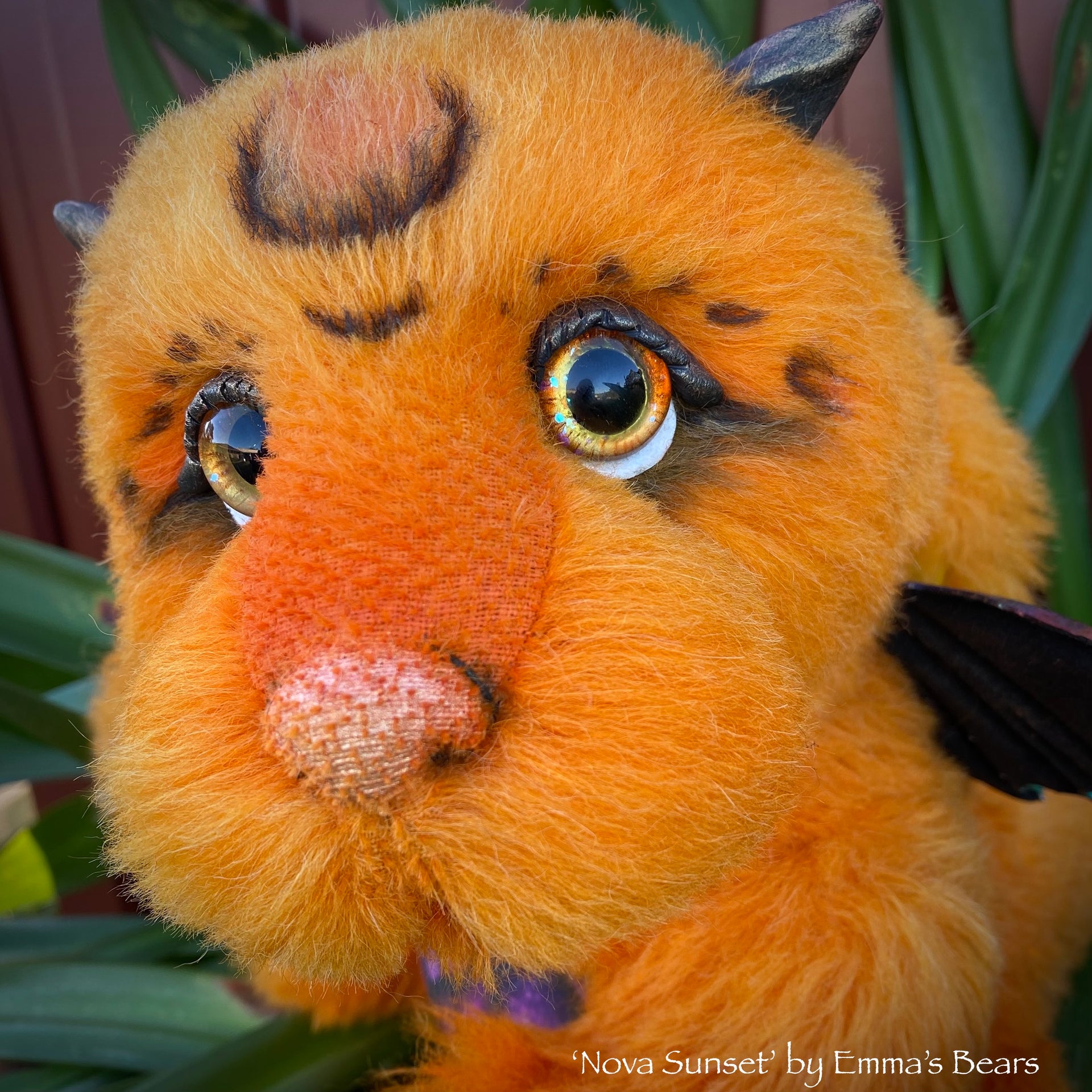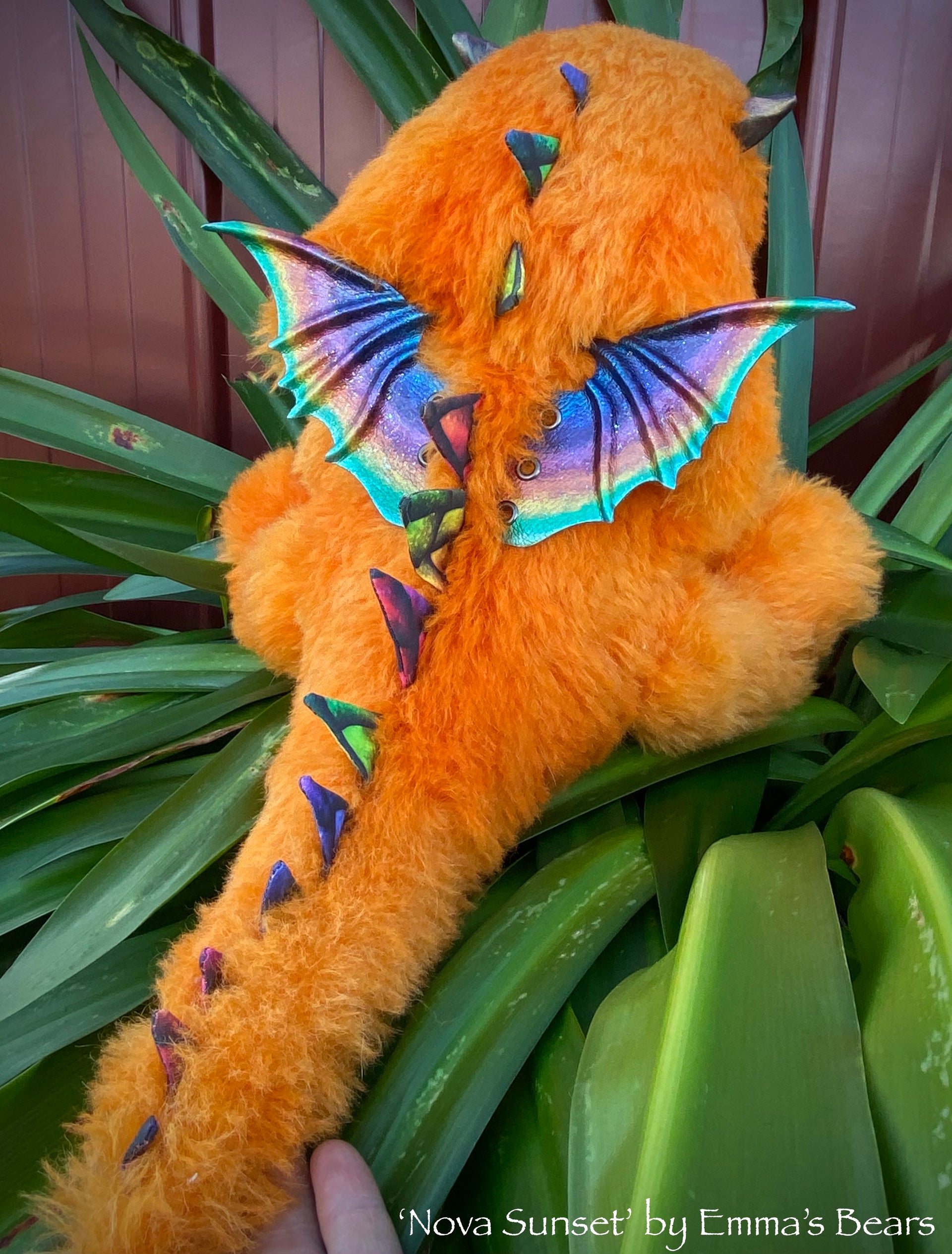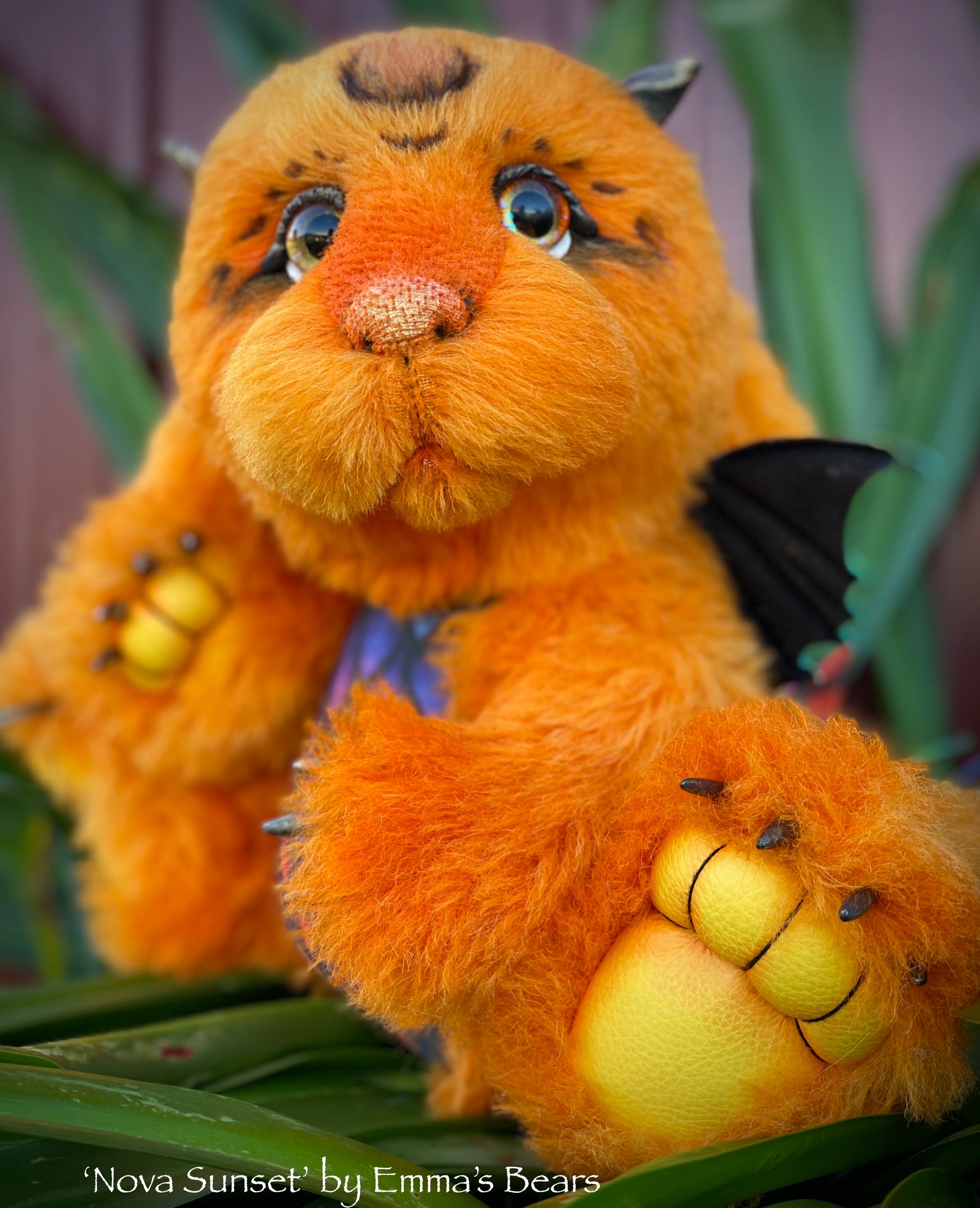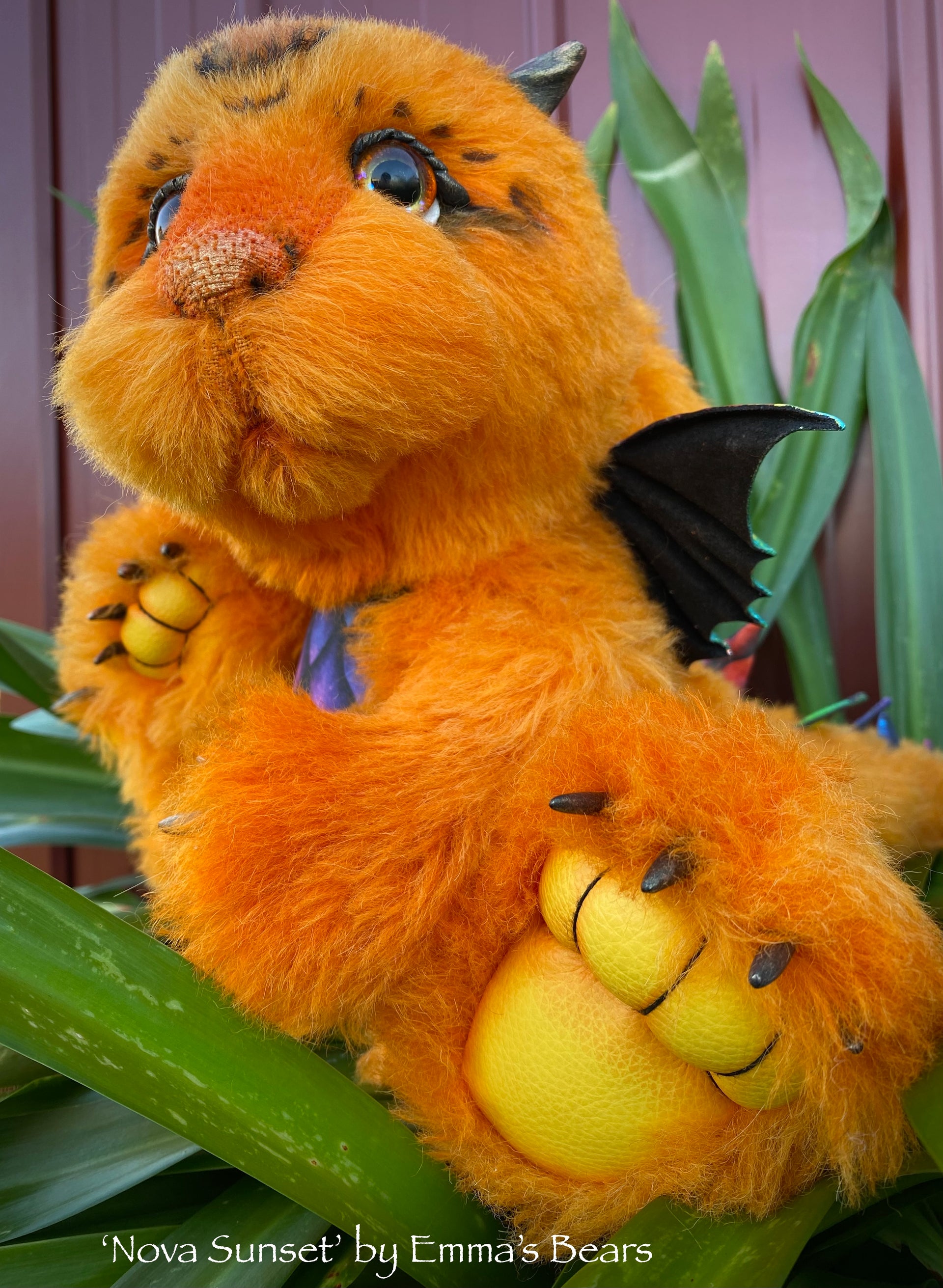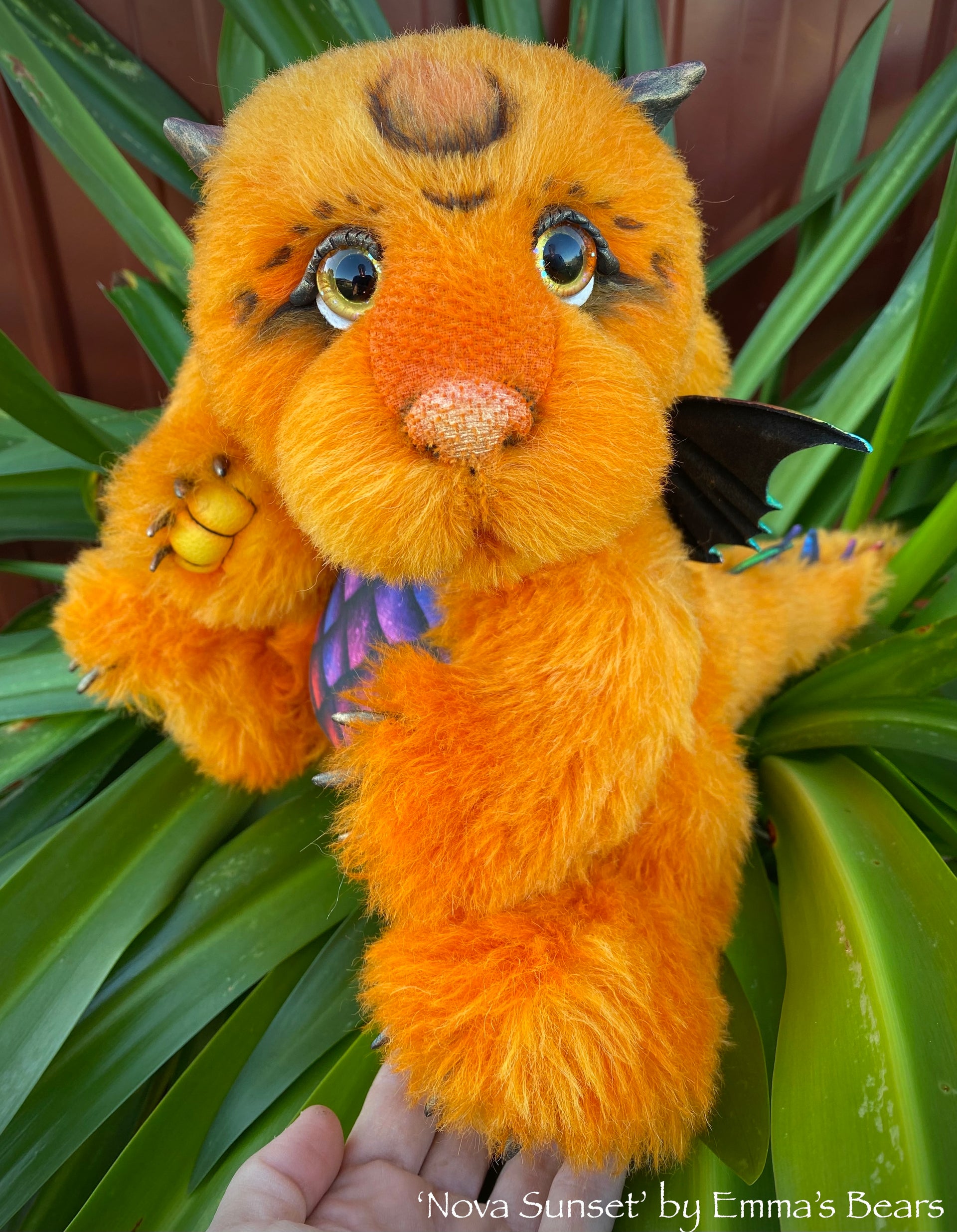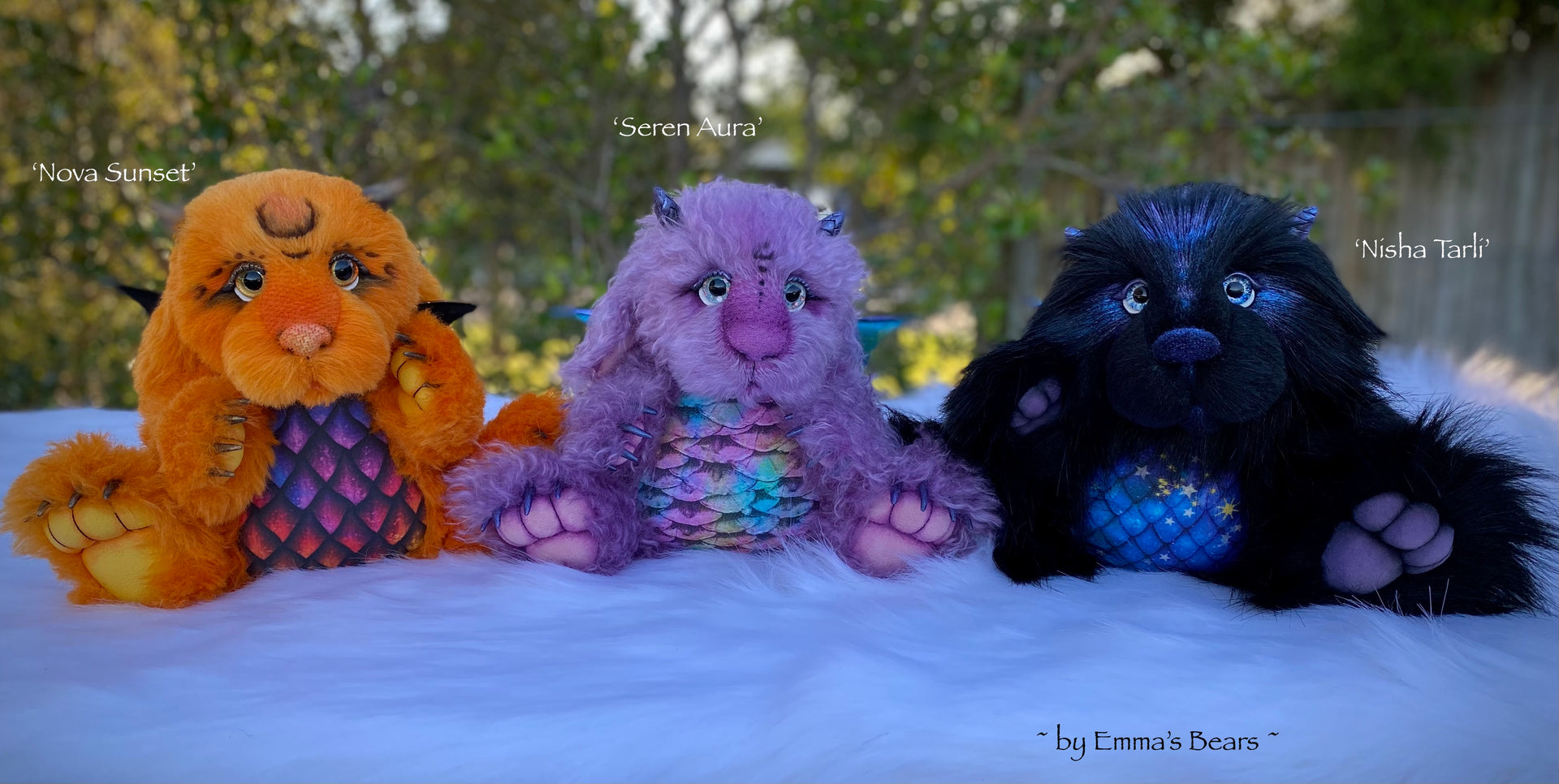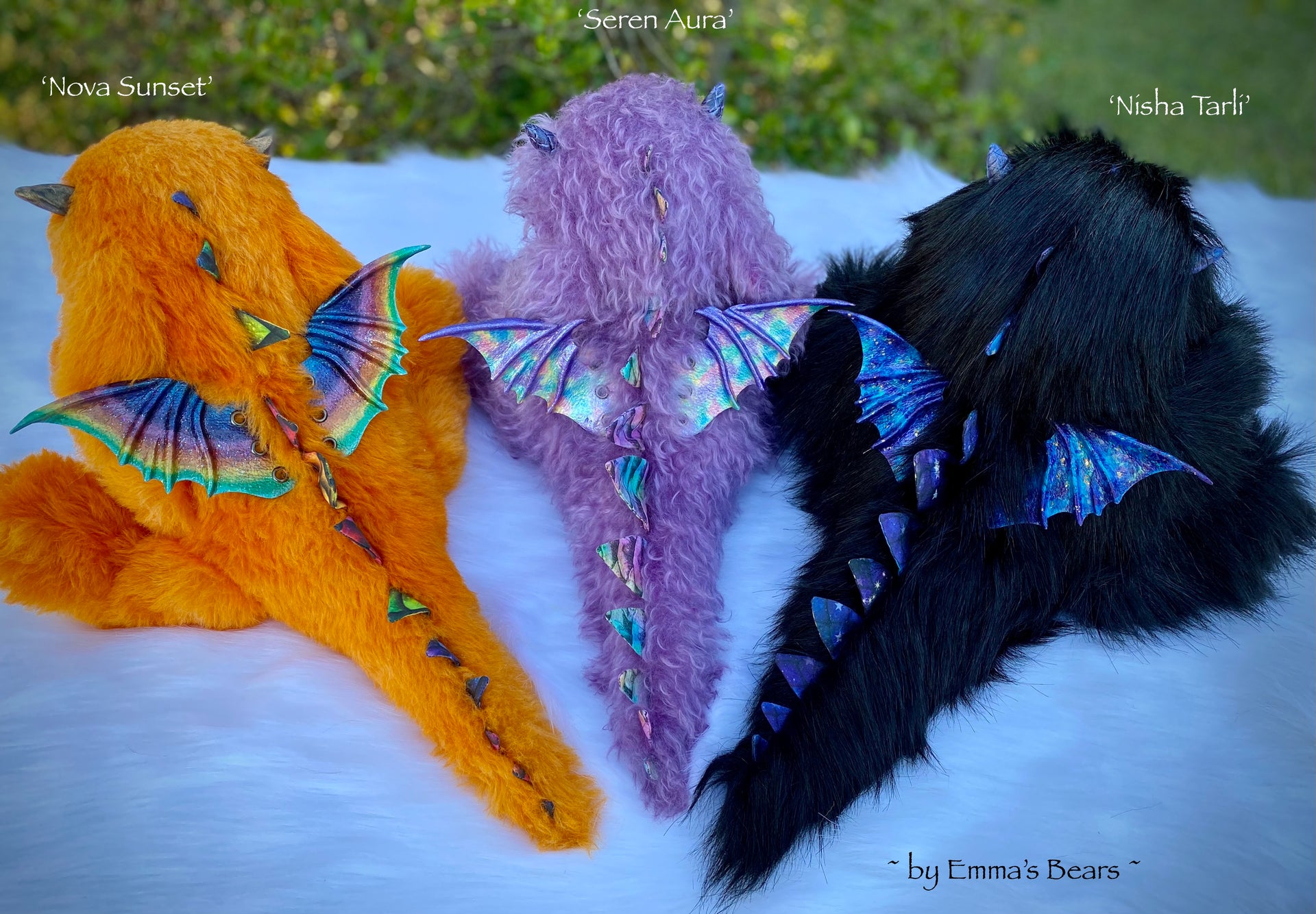 Nova Sunset - 15" hand-dyed alpaca Artist Baby Dragon by Emmas Bears - OOAK
Nova Sunset
By Emma and Mark Nicholson
15" (38cm) x 13" (32cm)

This is a VERY special creation to emerge from the Emma's Bears Studio - a stunning soft sculpture baby dragon.

Nova Sunset is made from a piece of our ooak hand-dyed vibrant orange long alpaca. He is fully 5-way jointed (head and all four limbs), so he can be placed in a standing position, but prefers to sit due to the weight of his chunky tail and long dragon claws.
He is stuffed well with polyfill, steel and glass fill. His belly gusset and spine-spikes are sewn from a gorgeous quilting quality 100% cotton fabric in a custom printed dragon scale pattern. His inner ears and paw pads are made from a yellow faux leather. We've hand-pulled his toes and fingers to give a stunning 3D effect, and shaded them in inktense pigments to complement his mohair colouring.

Nova looks out through a pair of our large hand-painted glass dragon eyes in a glittery yellow-gold with hints of orange and copper. We've hand-sculpted his eyelids, horns and all 16 of his sharp little claws in super strong epoxy. His eyelids, claws and horns also feature some shimmery gold tinting to throw the light in just the right dragony way.   

His petite baby dragon-wings are also handmade in leather, and have been painted in matching shimmery tones to throw the light beautifully. They are sewn in place, but can be easily removed with a simple snip of the thread if desired. 

Nova Sunset is a one of a kind artist creation. One of his friends shown in the group photo (Seren Aura) is available separately, but the other dragon has been adopted. 



~*~ Please Note that these bears are designed to be Adult Collectables and not intended for infants and young children due to small parts and potential for damage.