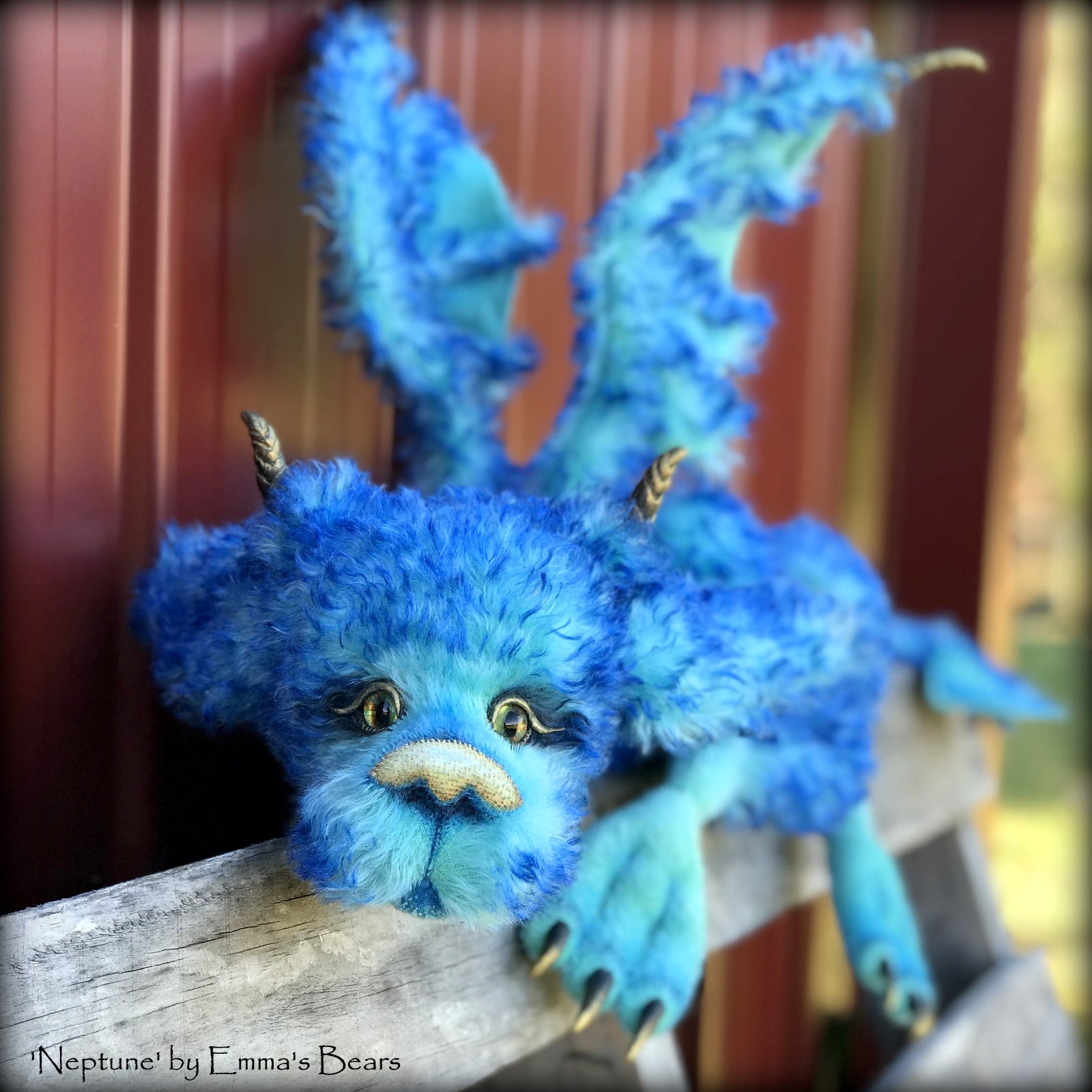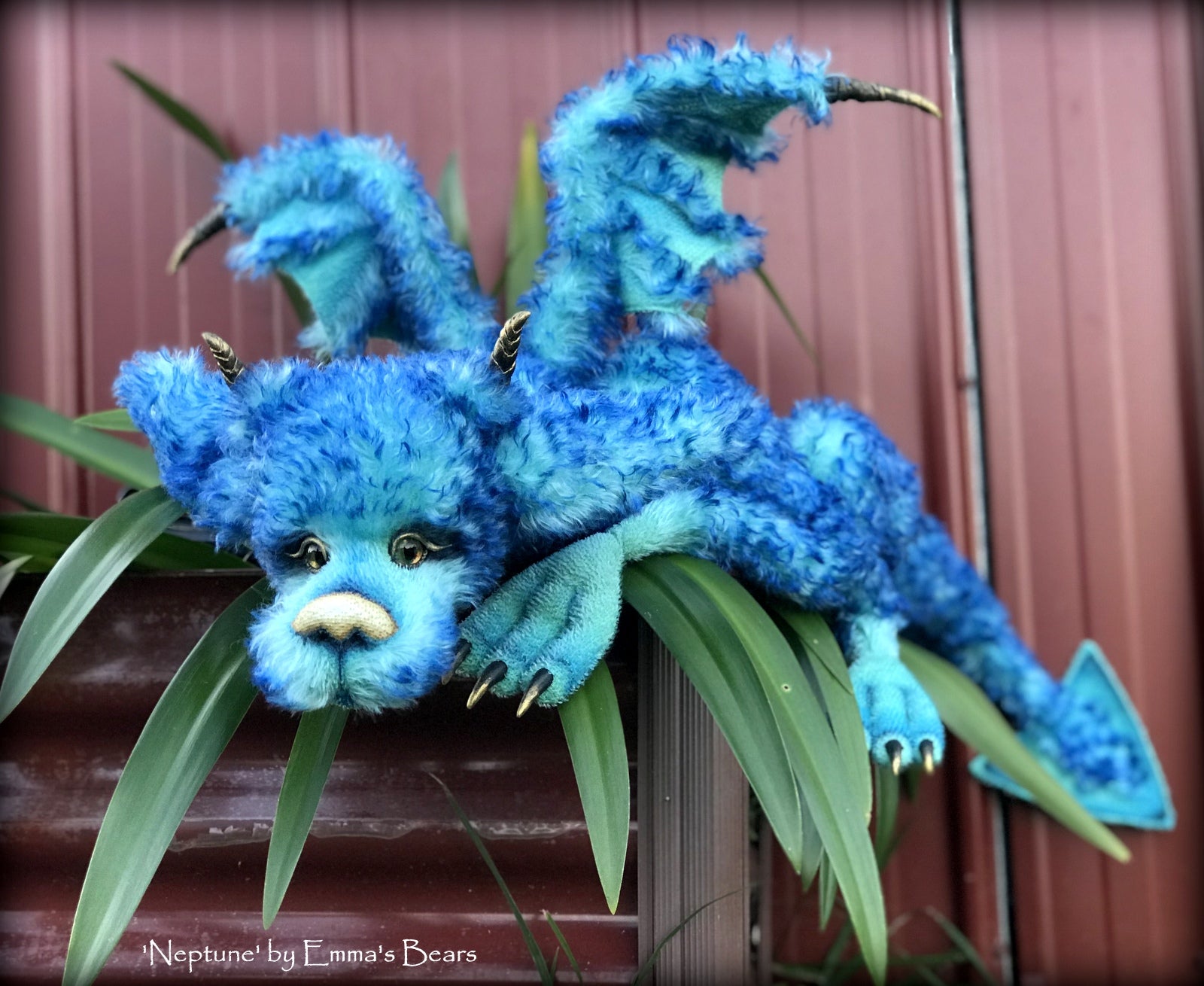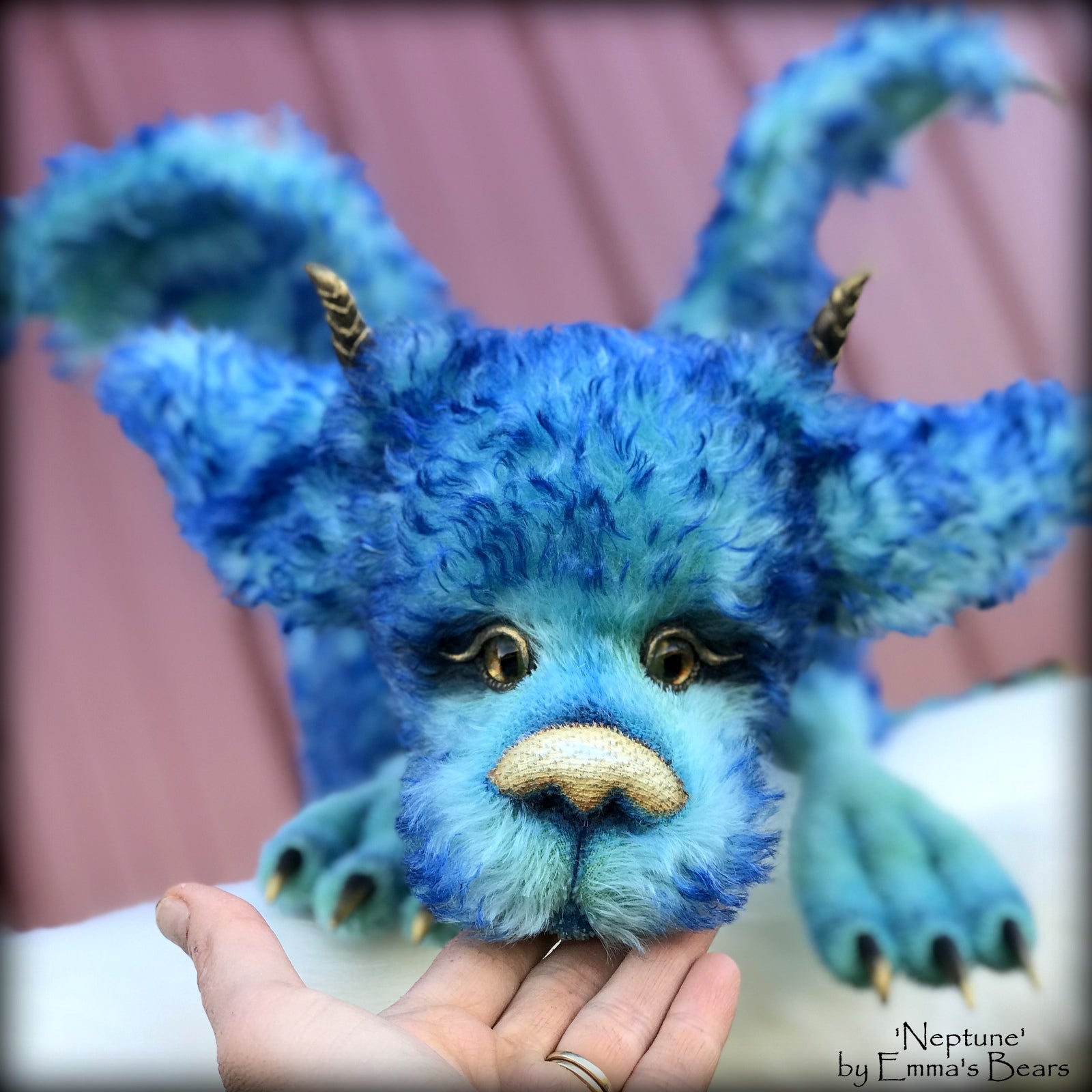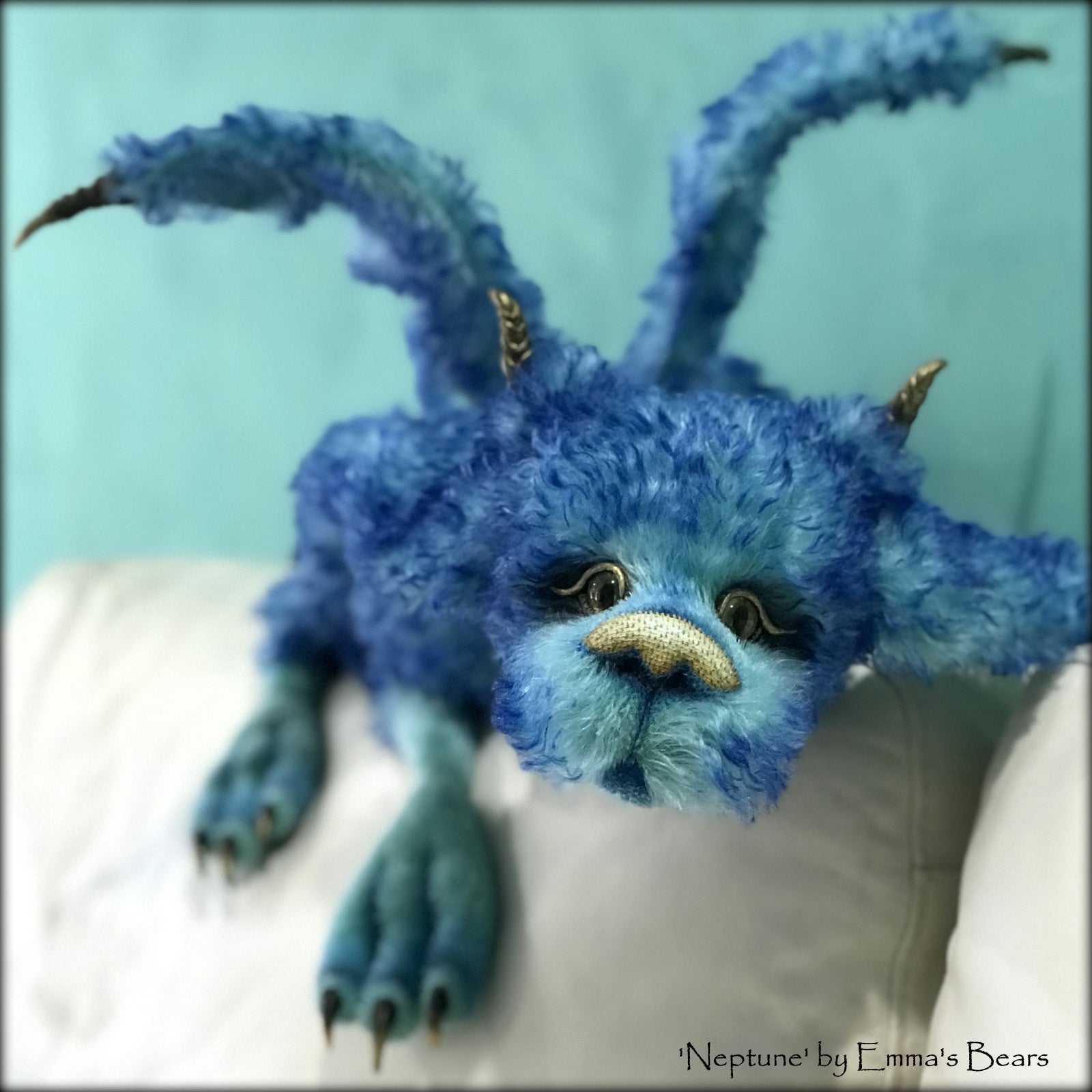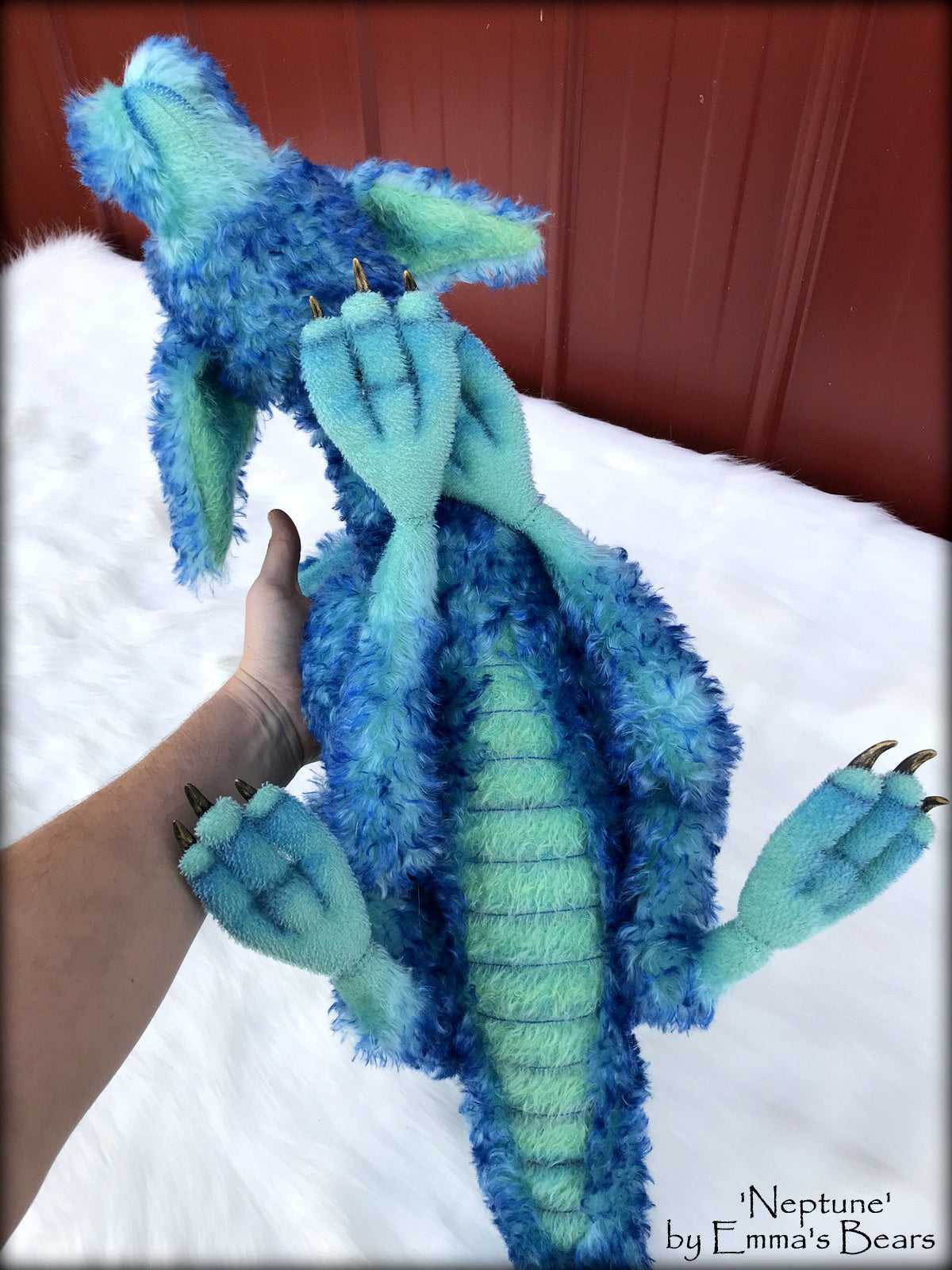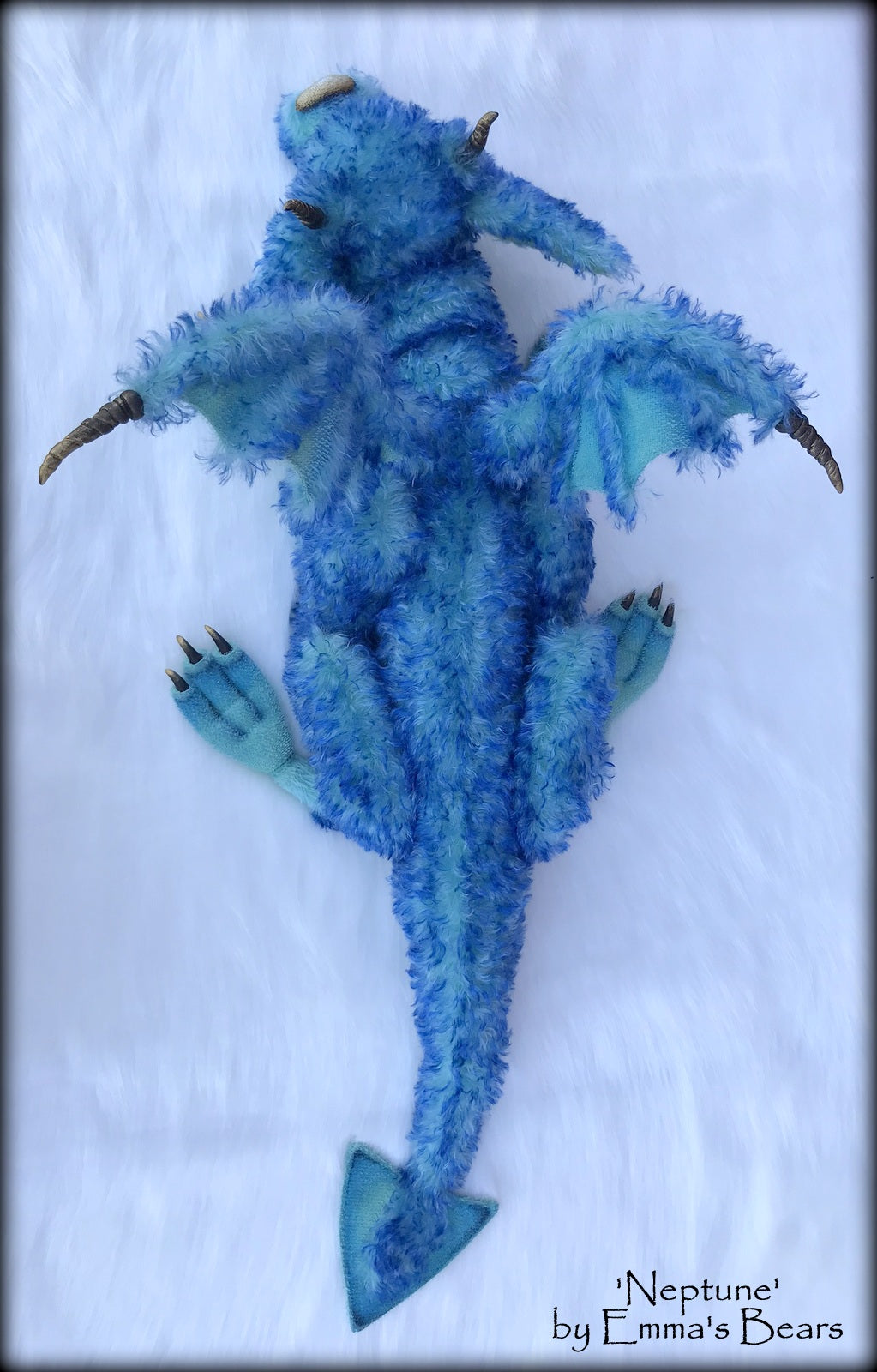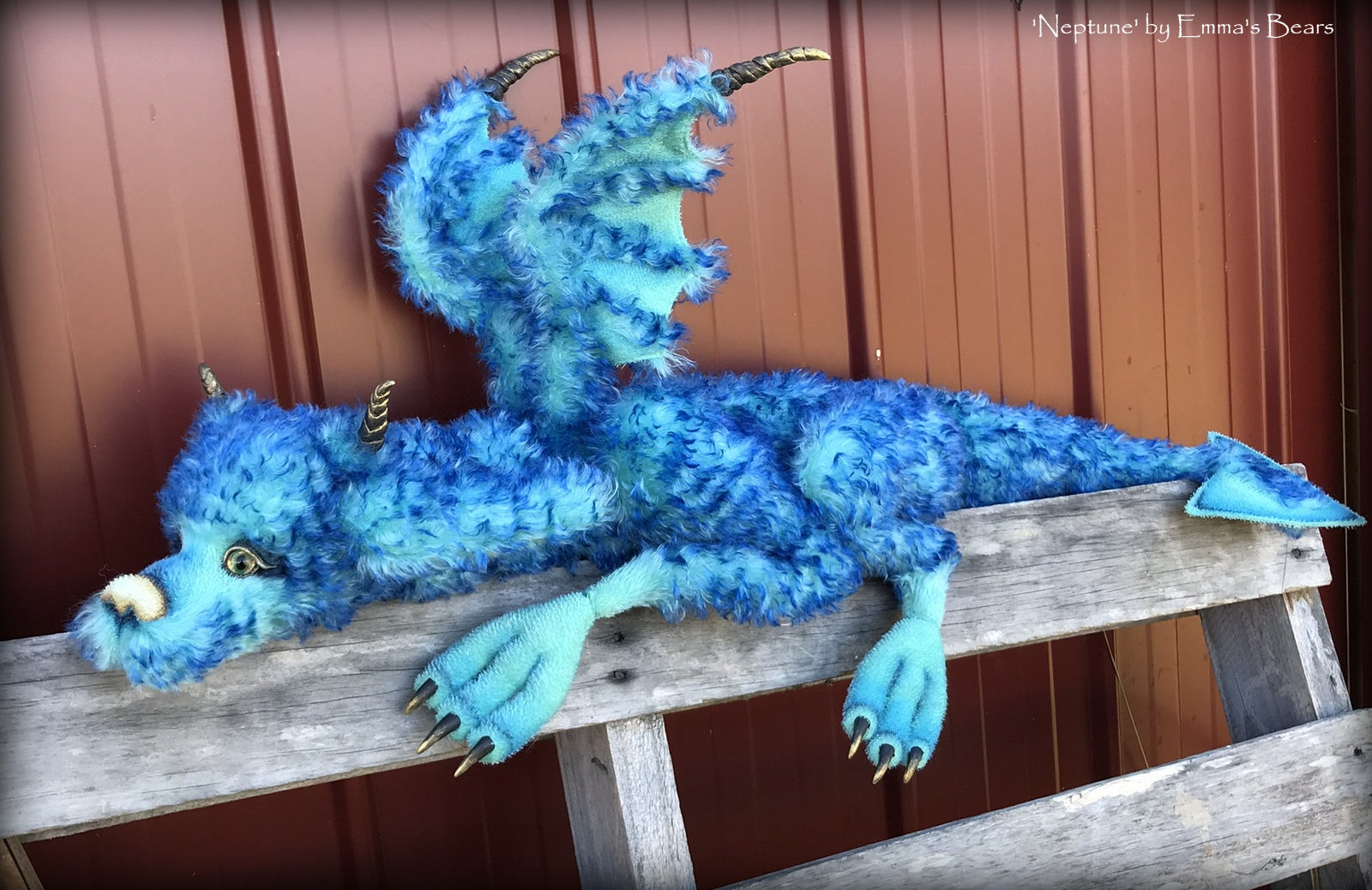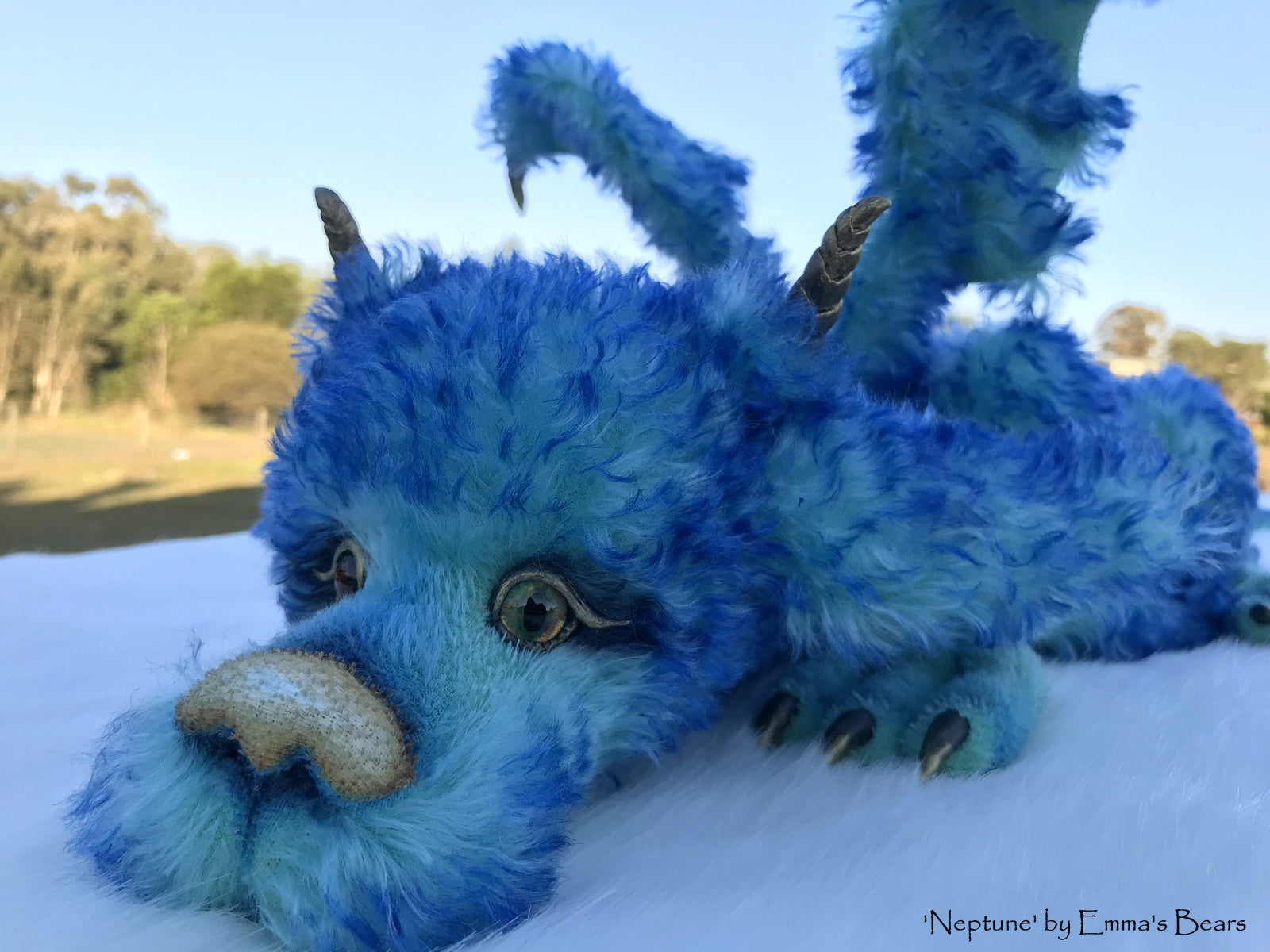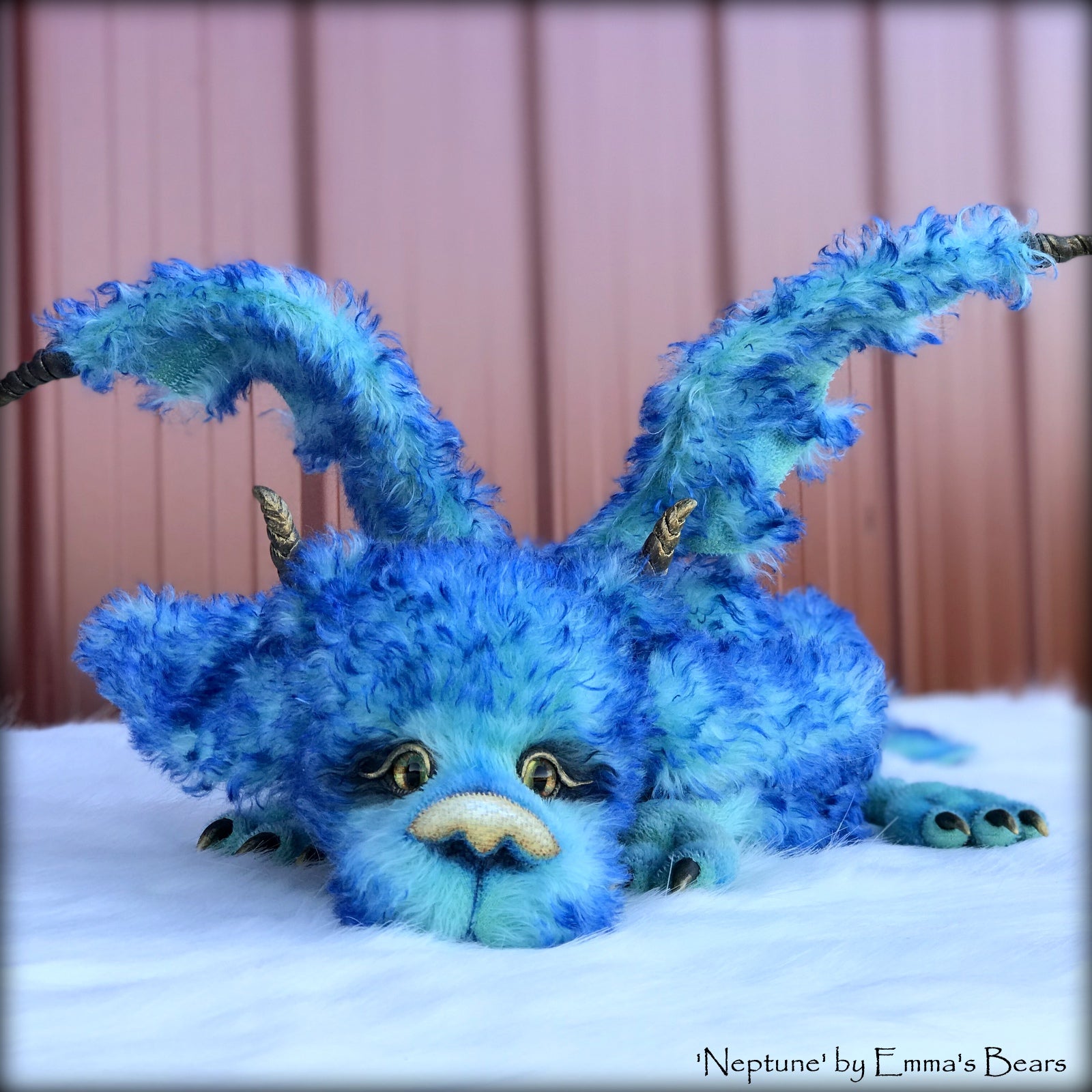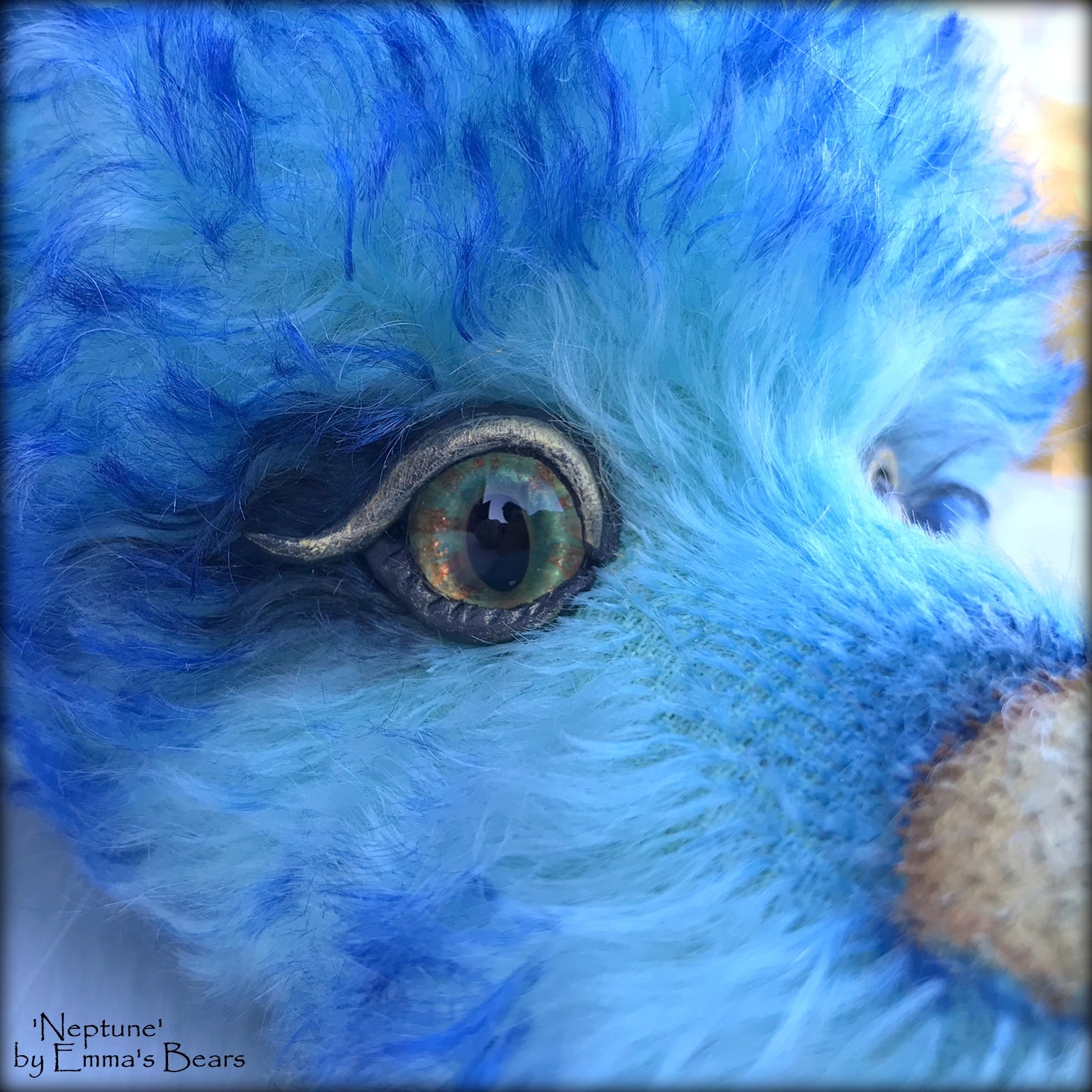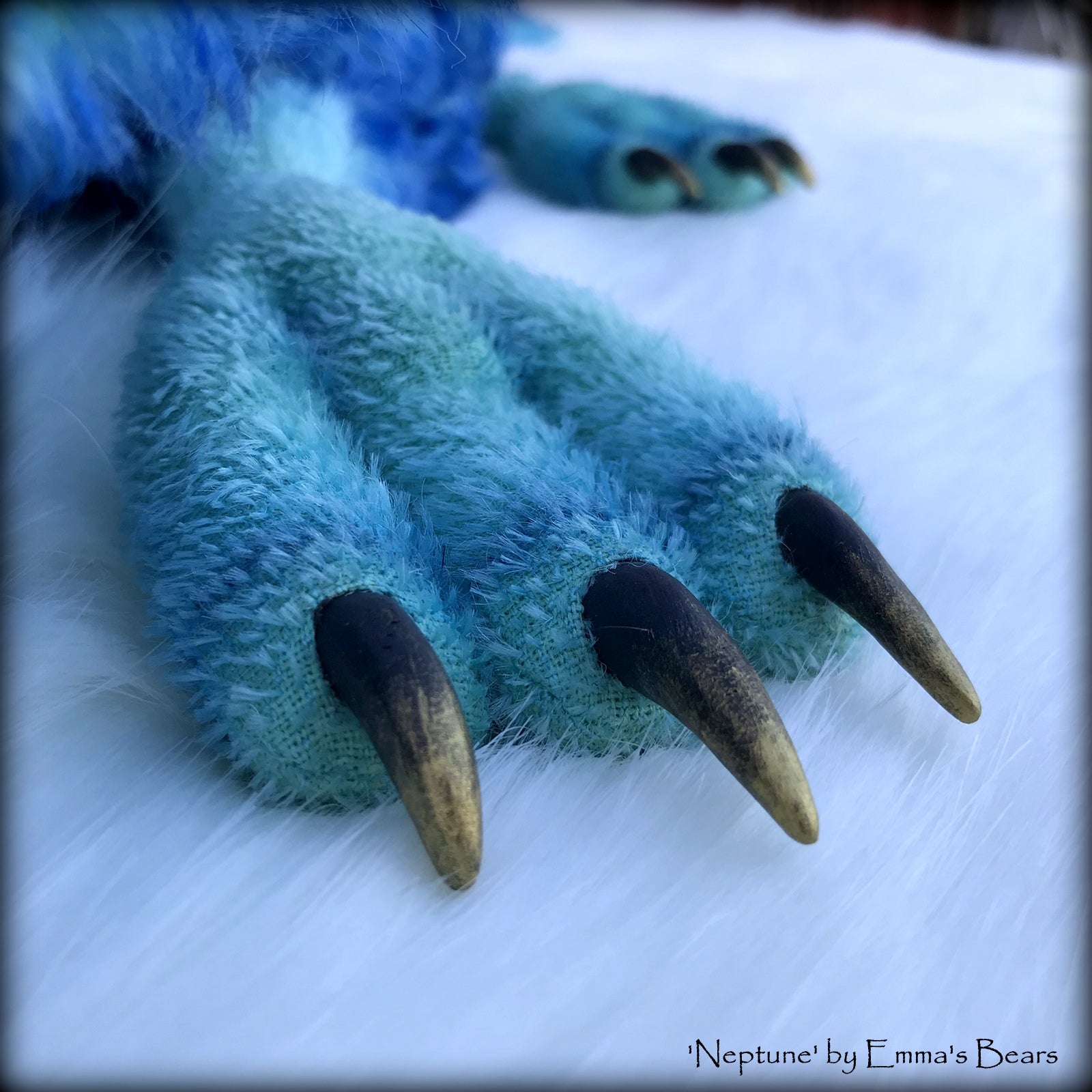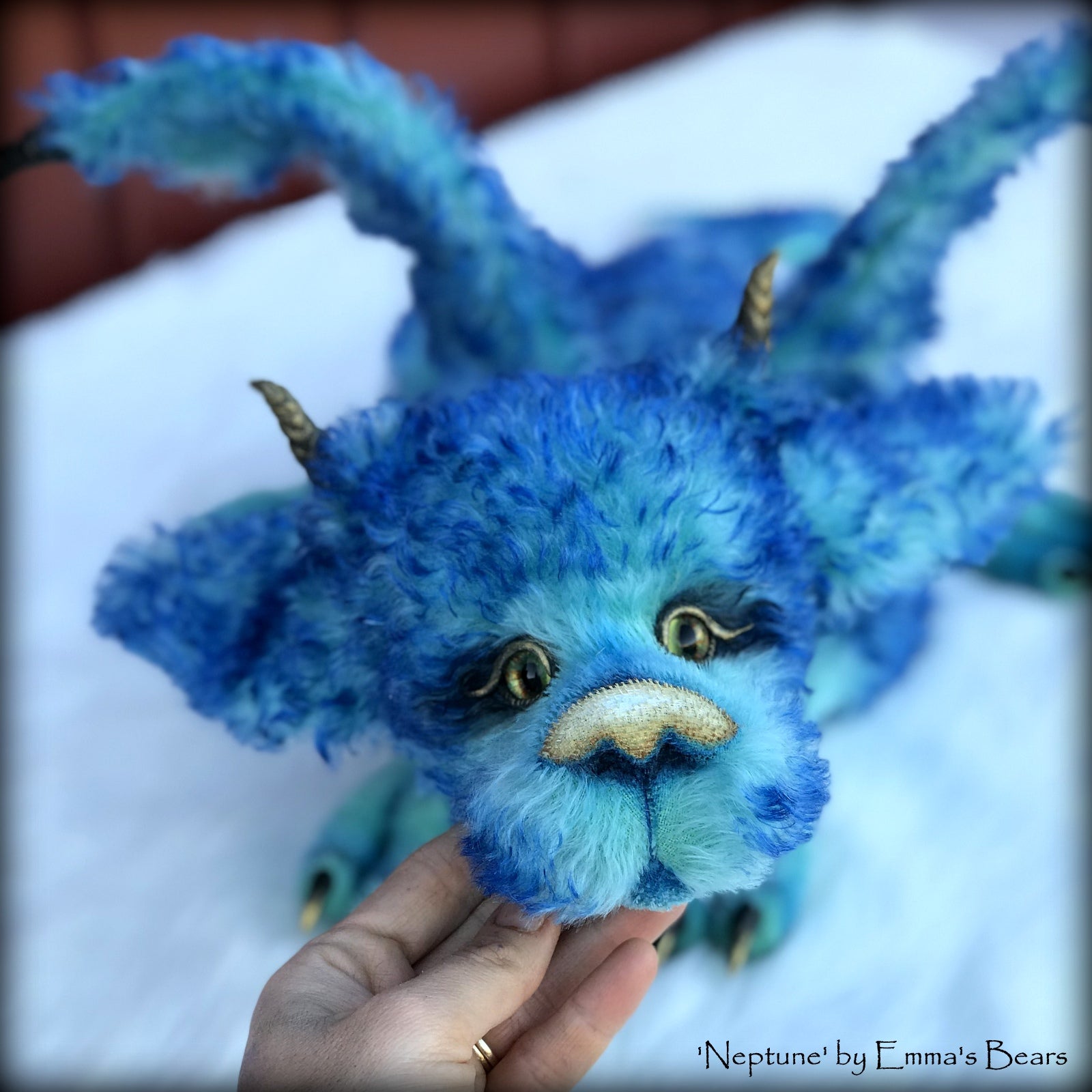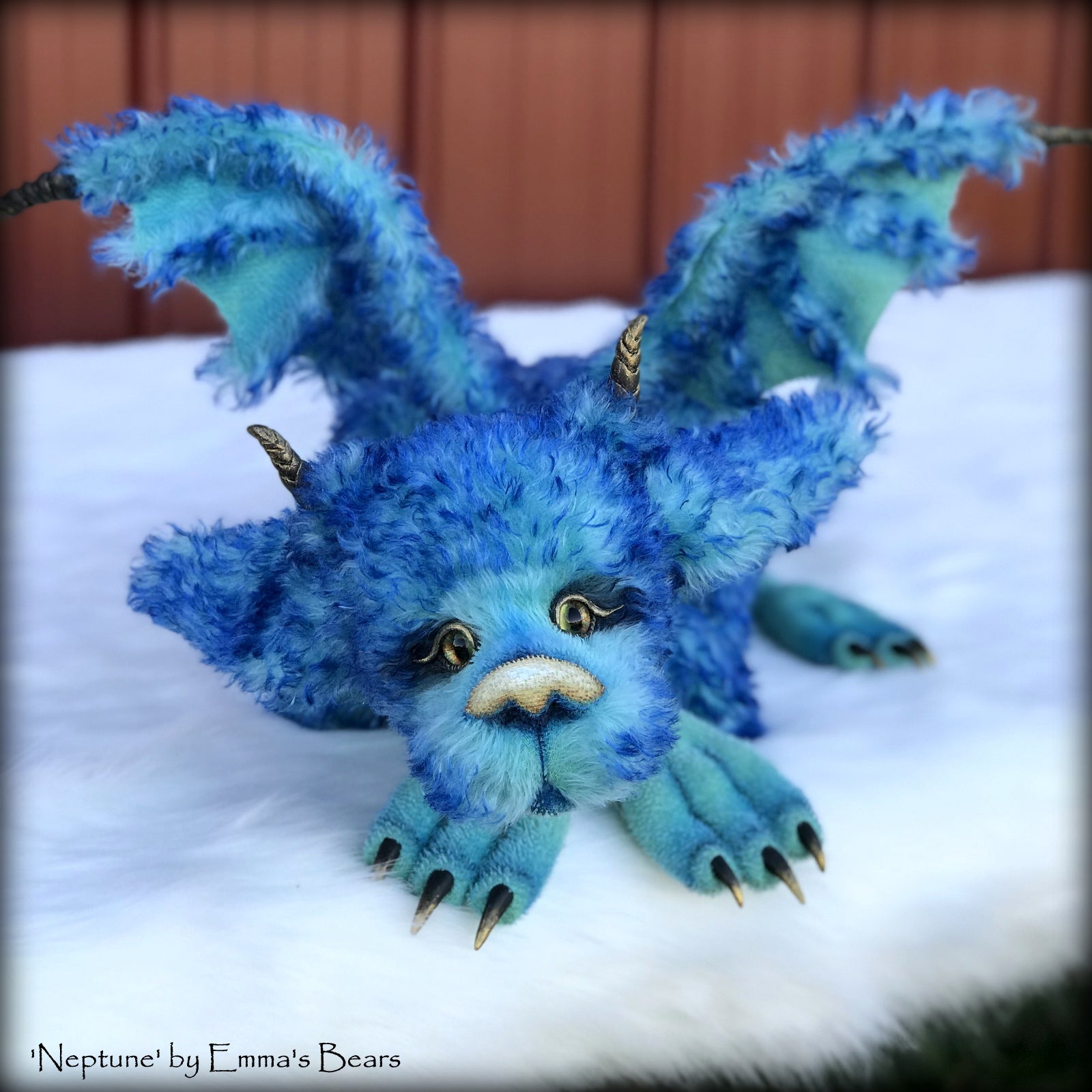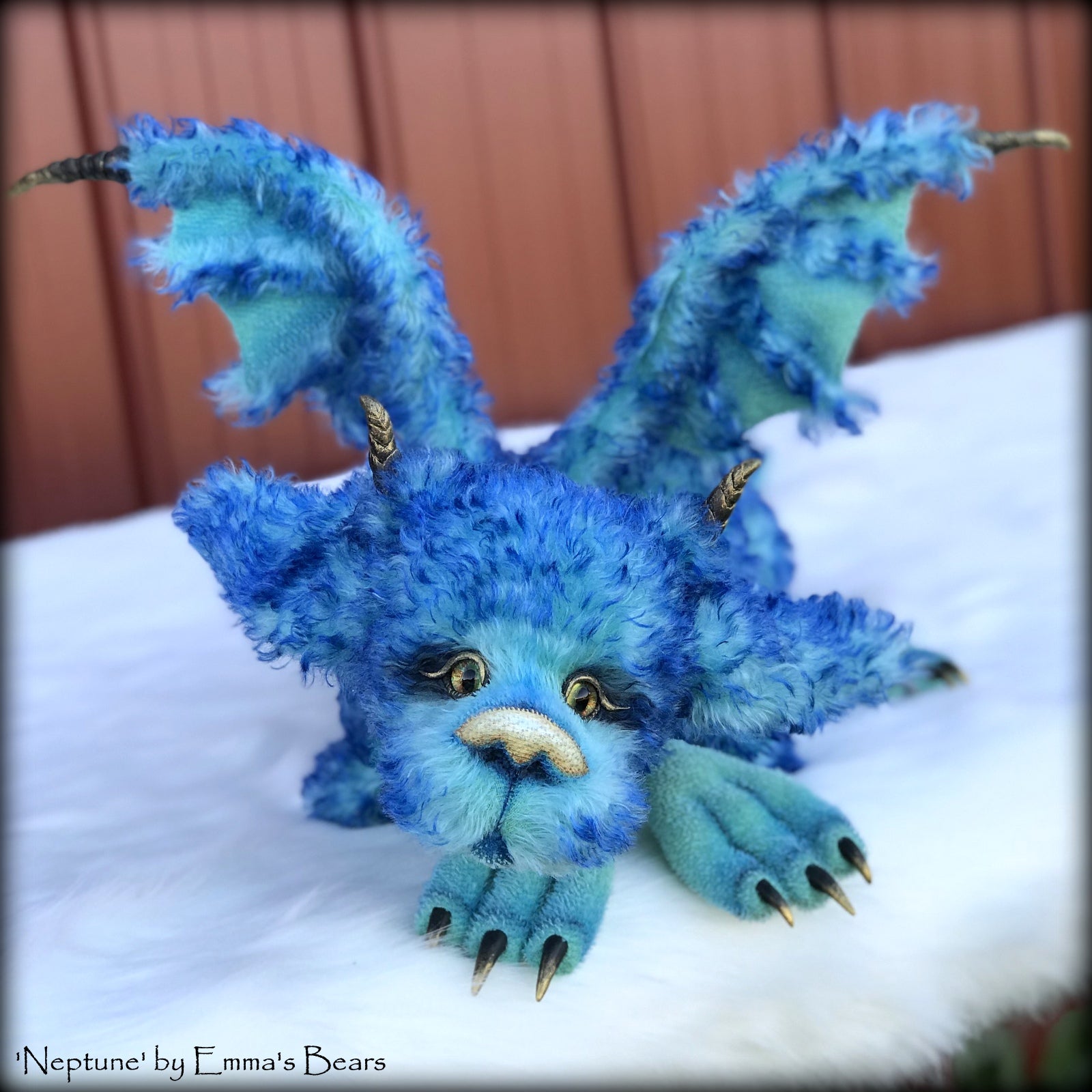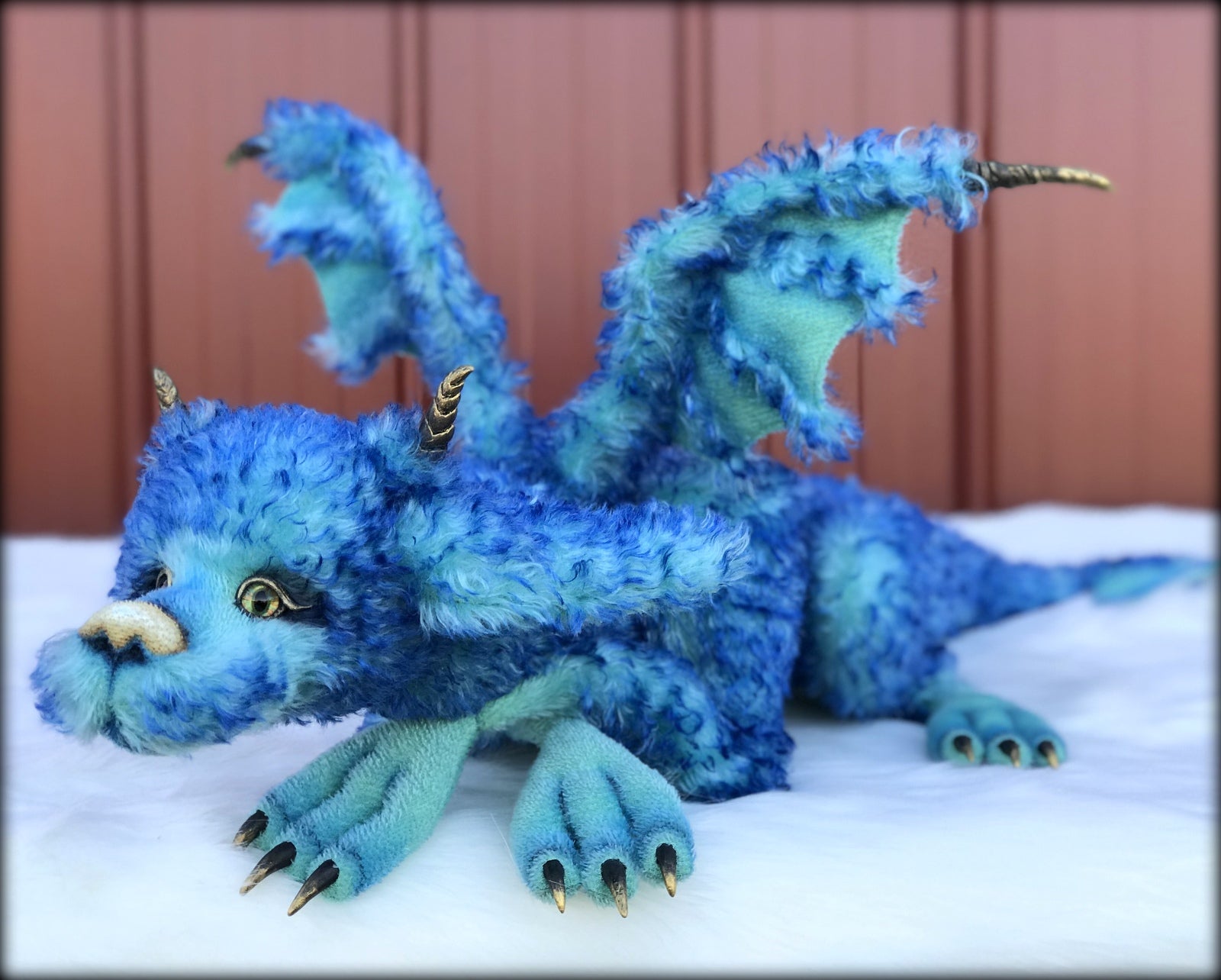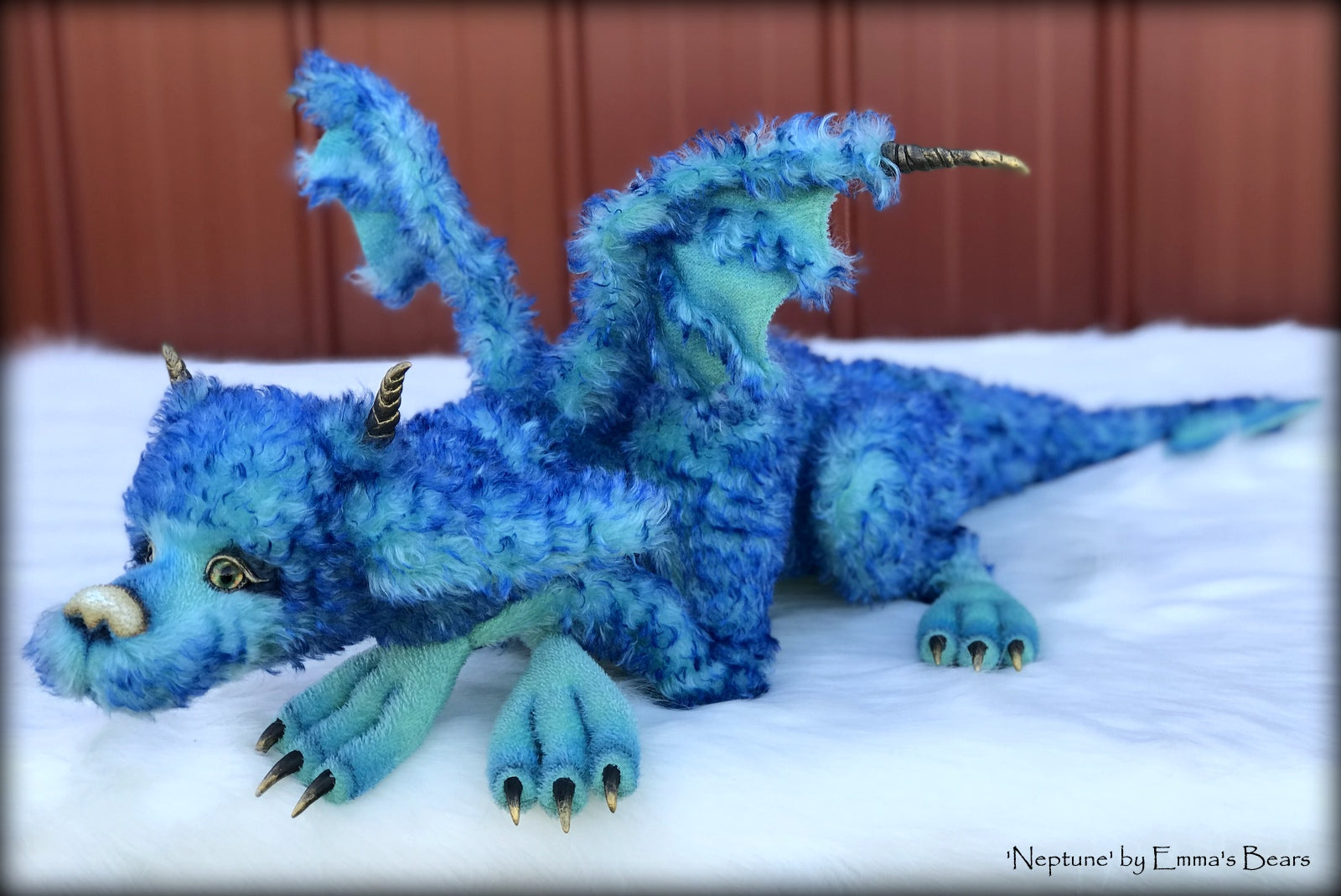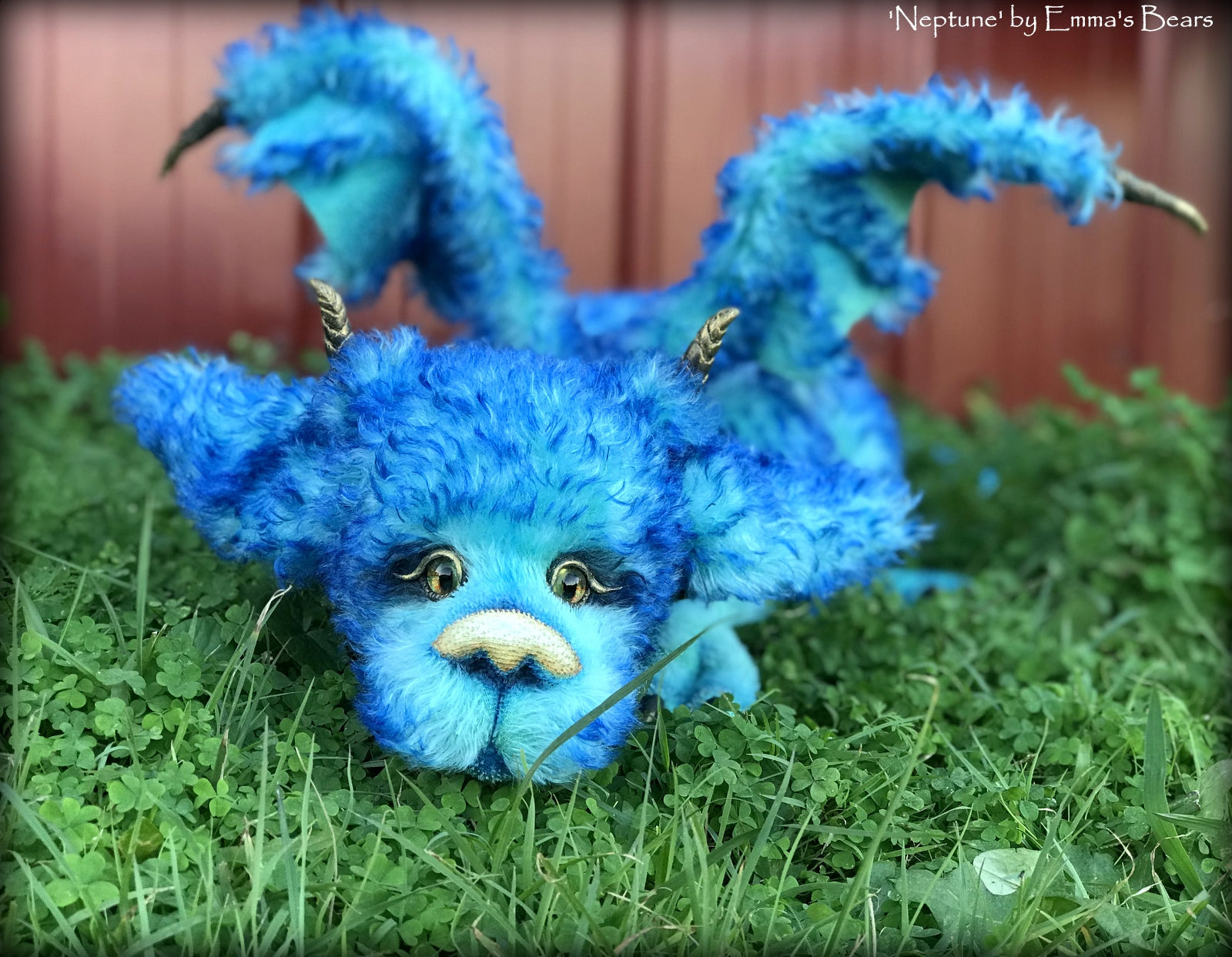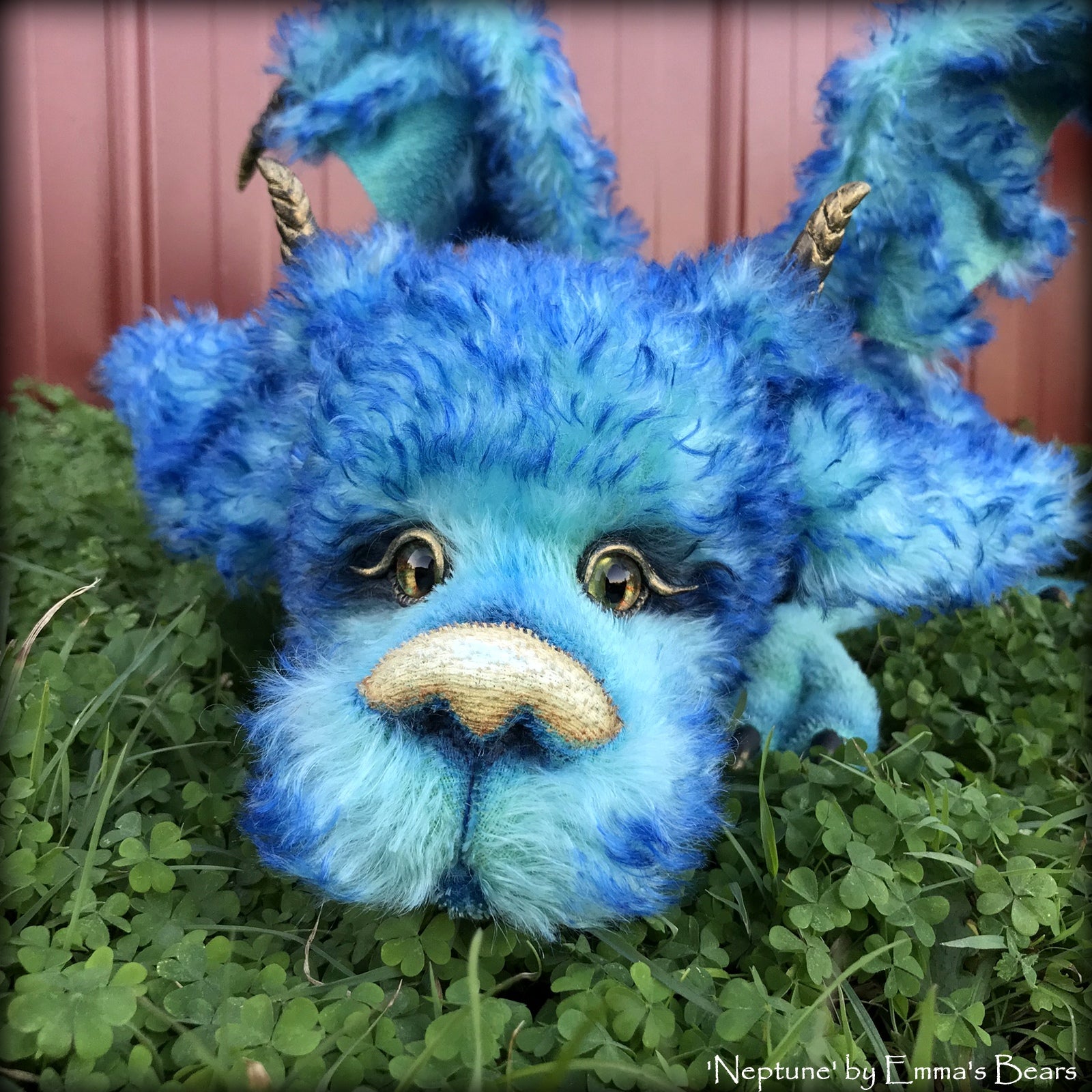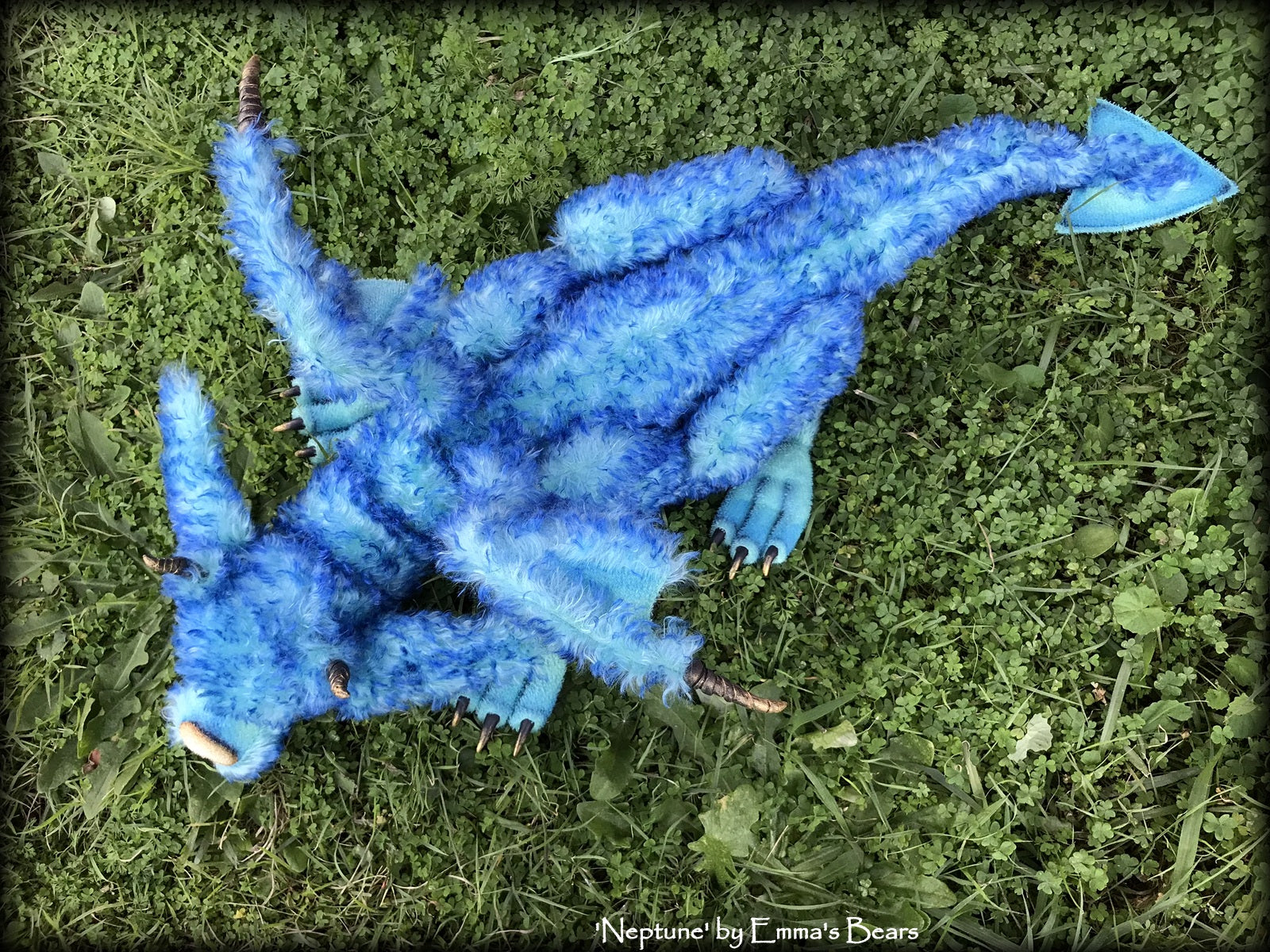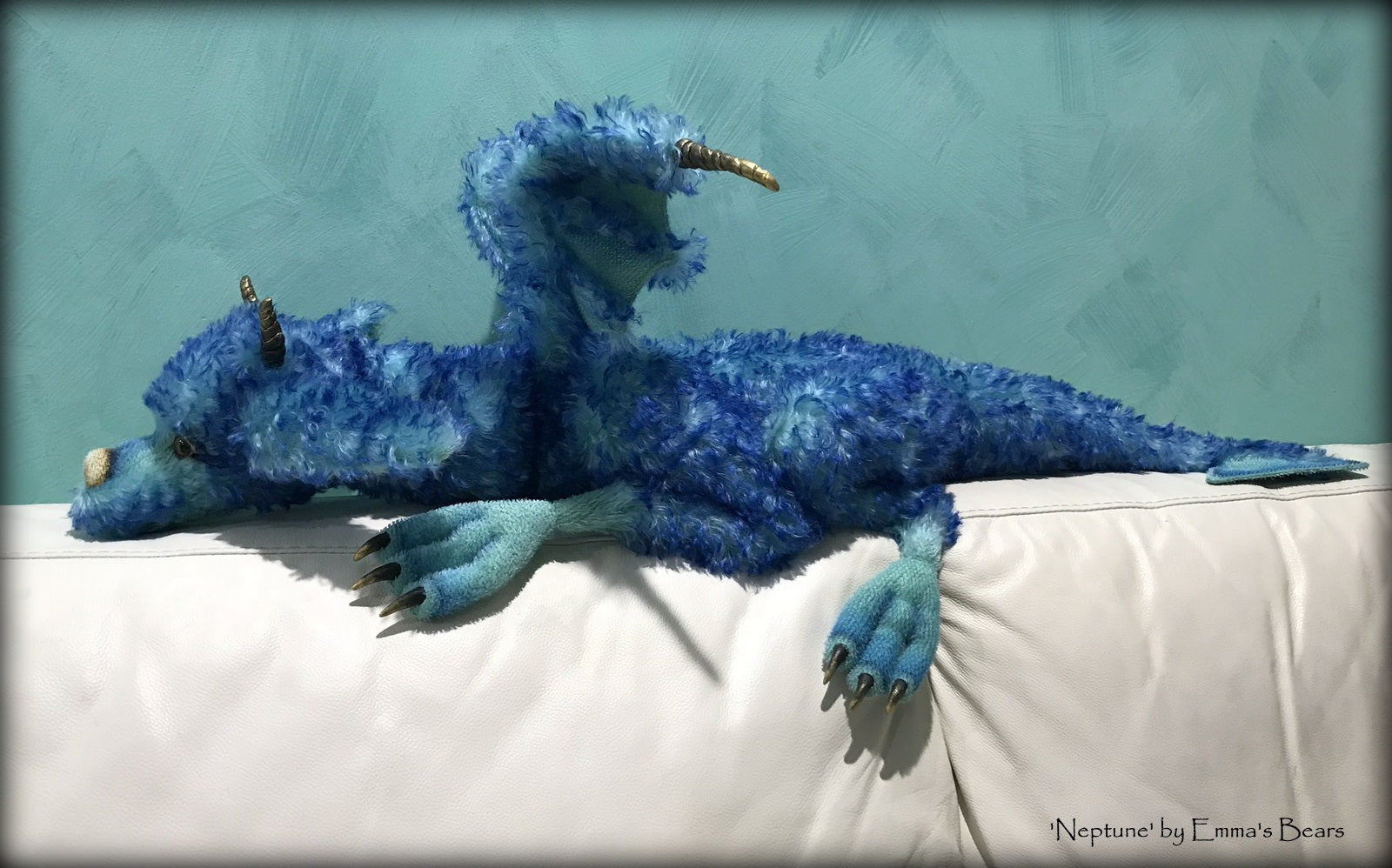 Neptune Dragon - 37" kid mohair dragon soft sculpture - OOAK by Emma's Bears
'Neptune'
By Emma and Mark Nicholson

37" (95cm)


Gorgeous Neptune is our second laying dragon. He is a tiny bit little shorter then our first girl Eilonwy, has chunkier hands, jointed wrists, raised horns, and a diamond tail design. 
He is made from an absolutely beautiful curly kid mohair in an aqua/turquoise colouring with vibrant blue tips. We've also used an antique matted hand dyed aqua mohair for his belly and inner ears. He has 11 joints (wrists x 4, arms x 2, legs x 2 and 3 in his neck), and has been stuffed reasonably firmly with polyfill and steel shot. We have left his tail a little more softly stuffed so it can be gently turned when posing him, and so he will fit in his posting box! 
We have hand pained Neptune's shimmery glass eyes and hand sculpted his gorgeous curved dragon eye lids. His nose has been needle sculpted and shaded with inktense, silk-dye and acrylics. He has hand sculpted horns, hand sculpted claws and hand sculpted wing spikes. All SUPER durable and strong! His wings are also cut from the tipped mohair and have been lightly wired on the top edge for gentle posing. 
His design means that he is exclusively a laying/crouching dragon, but you can adjust the positioning of his head/neck to allow him to look up, down and slightly side to side as well (which gives him a gorgeous quizzical expression!). And we discovered that he poses beautifully peering over the edge of a shelf, as if to check out what is going on below him! 
Neptune is a one of a kind soft sculpture art piece.
(** Please note that we're not taking custom requests for the laying dragon design at this stage). 
~*~ These bears are designed to be Adult Collectables and not intended for infants and young children due to small parts and potential for damage ~*~