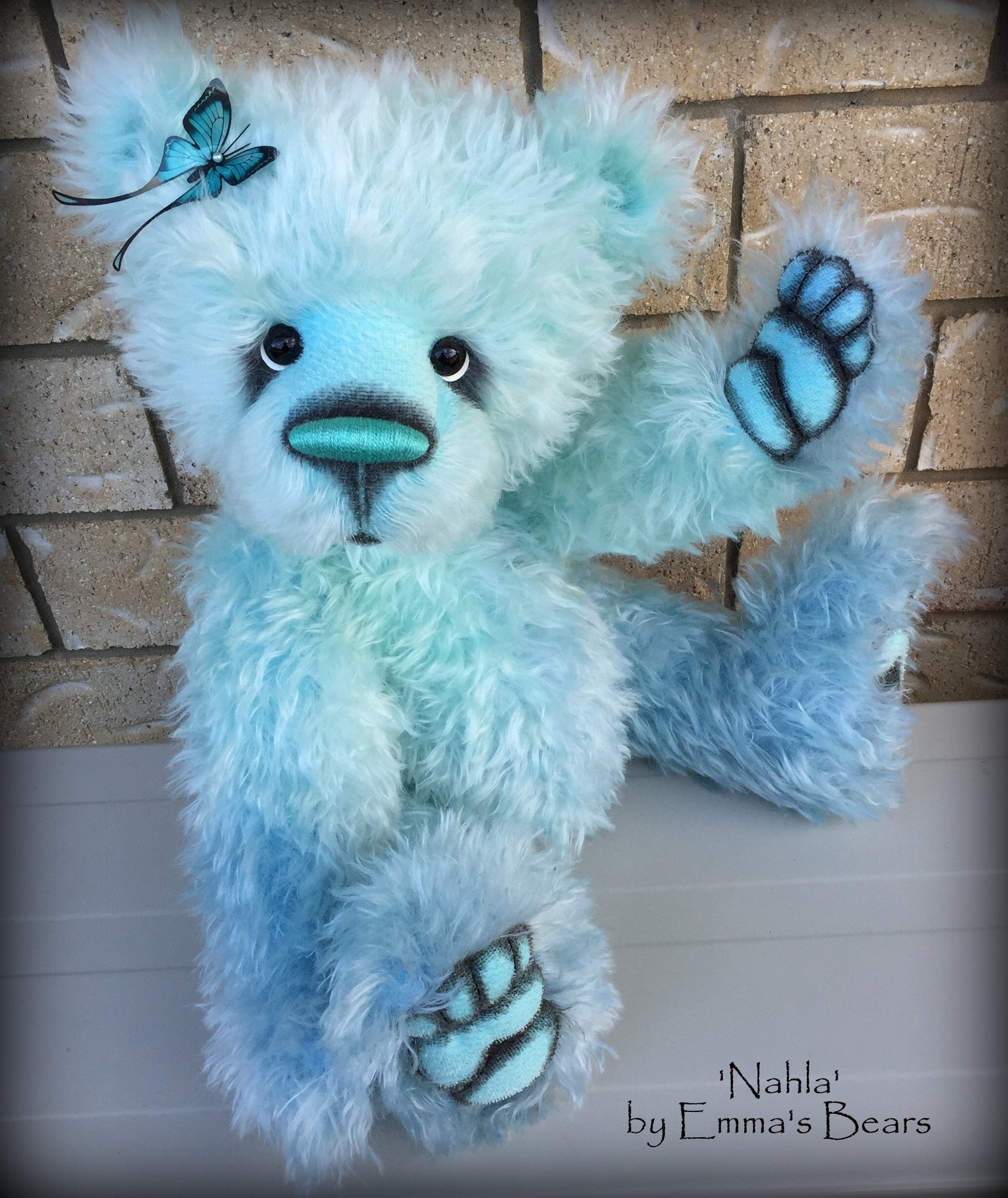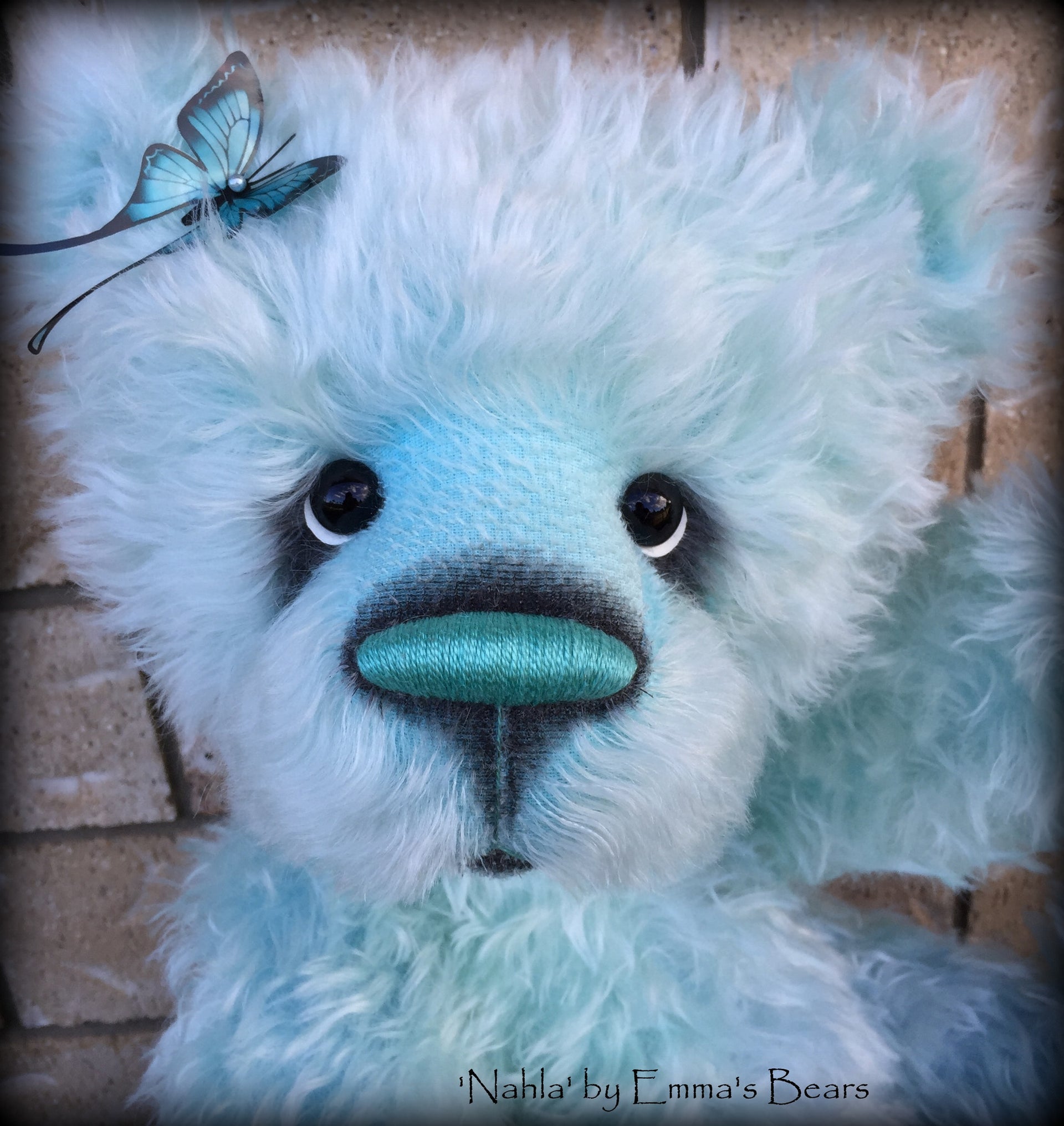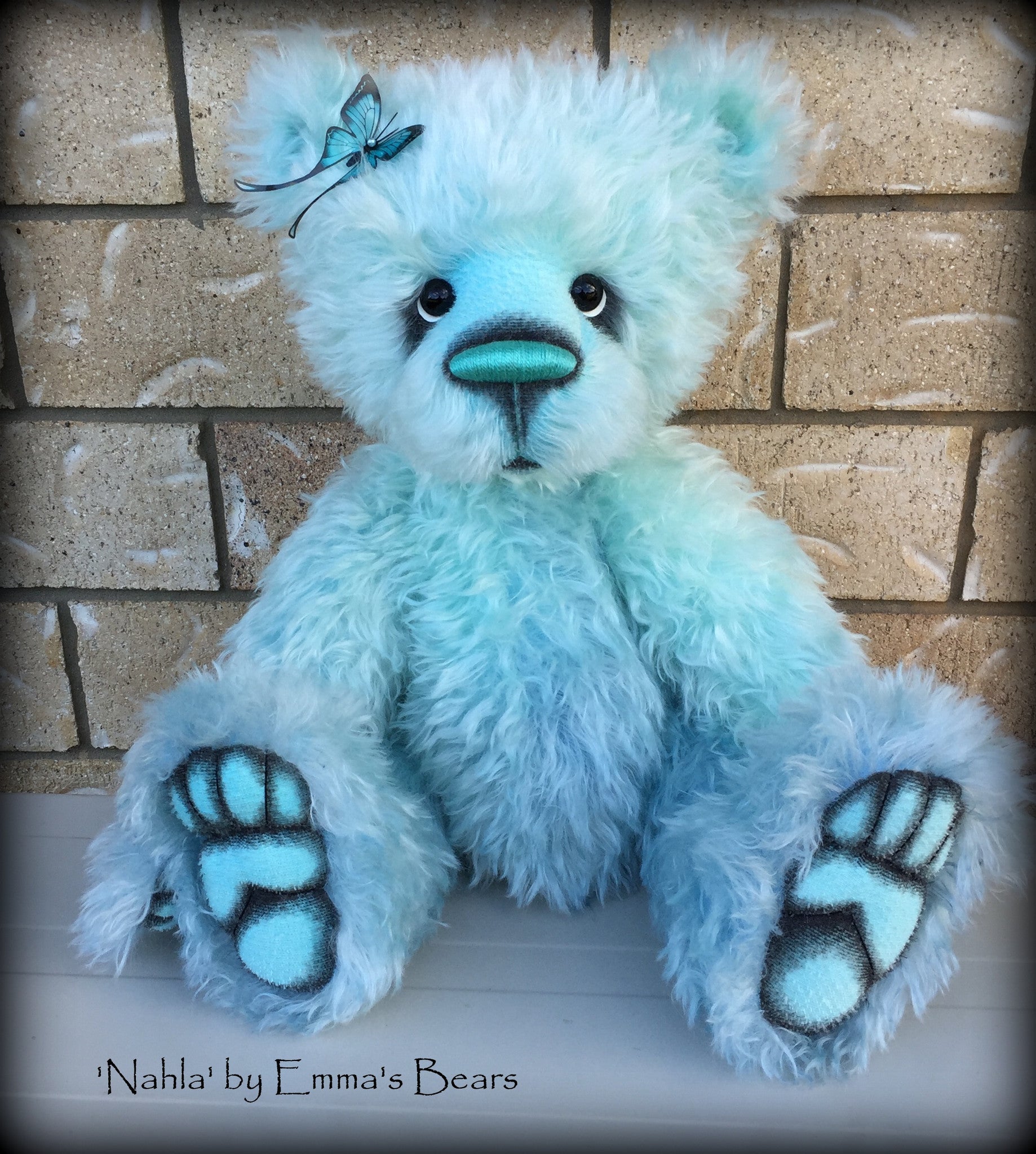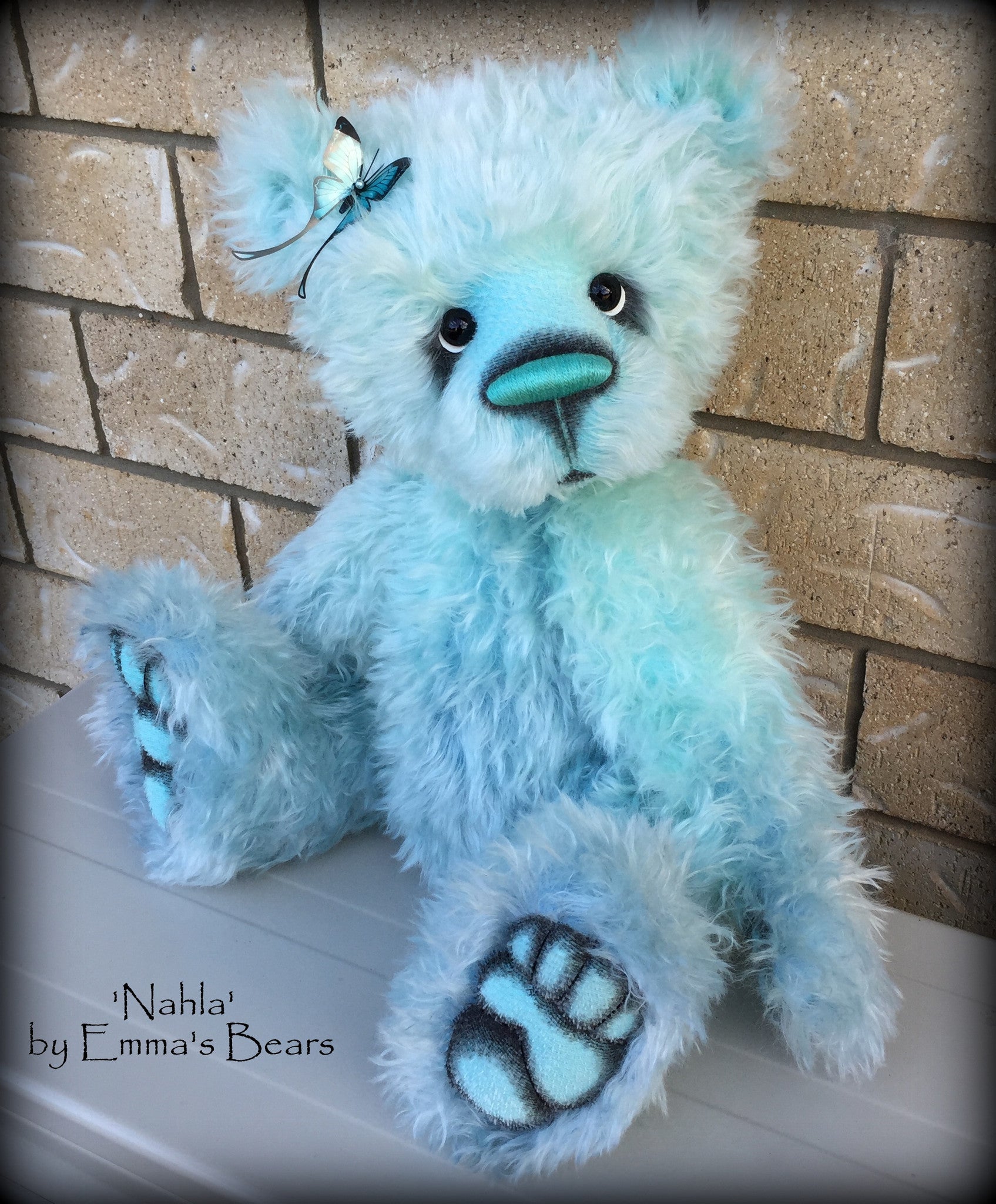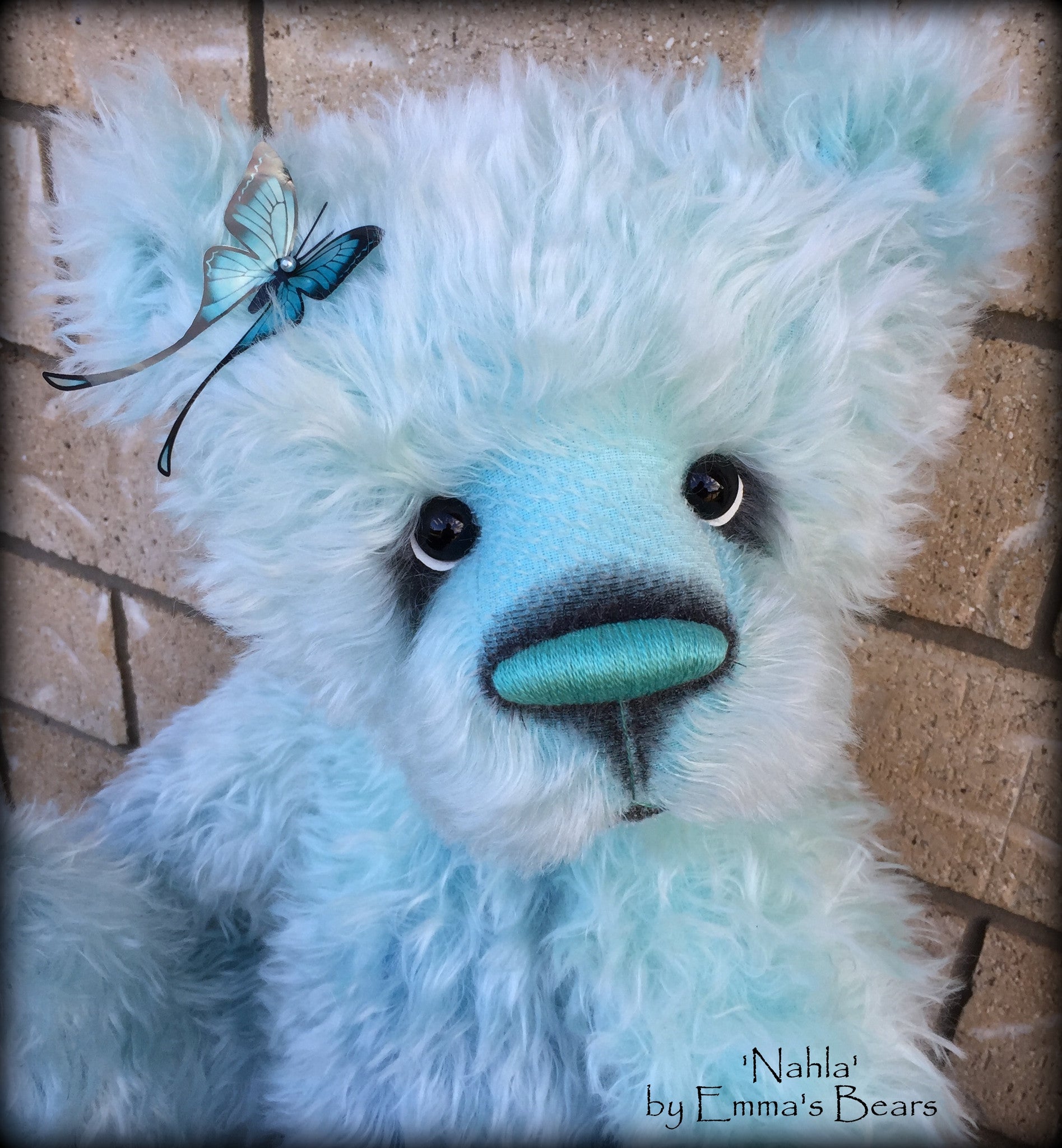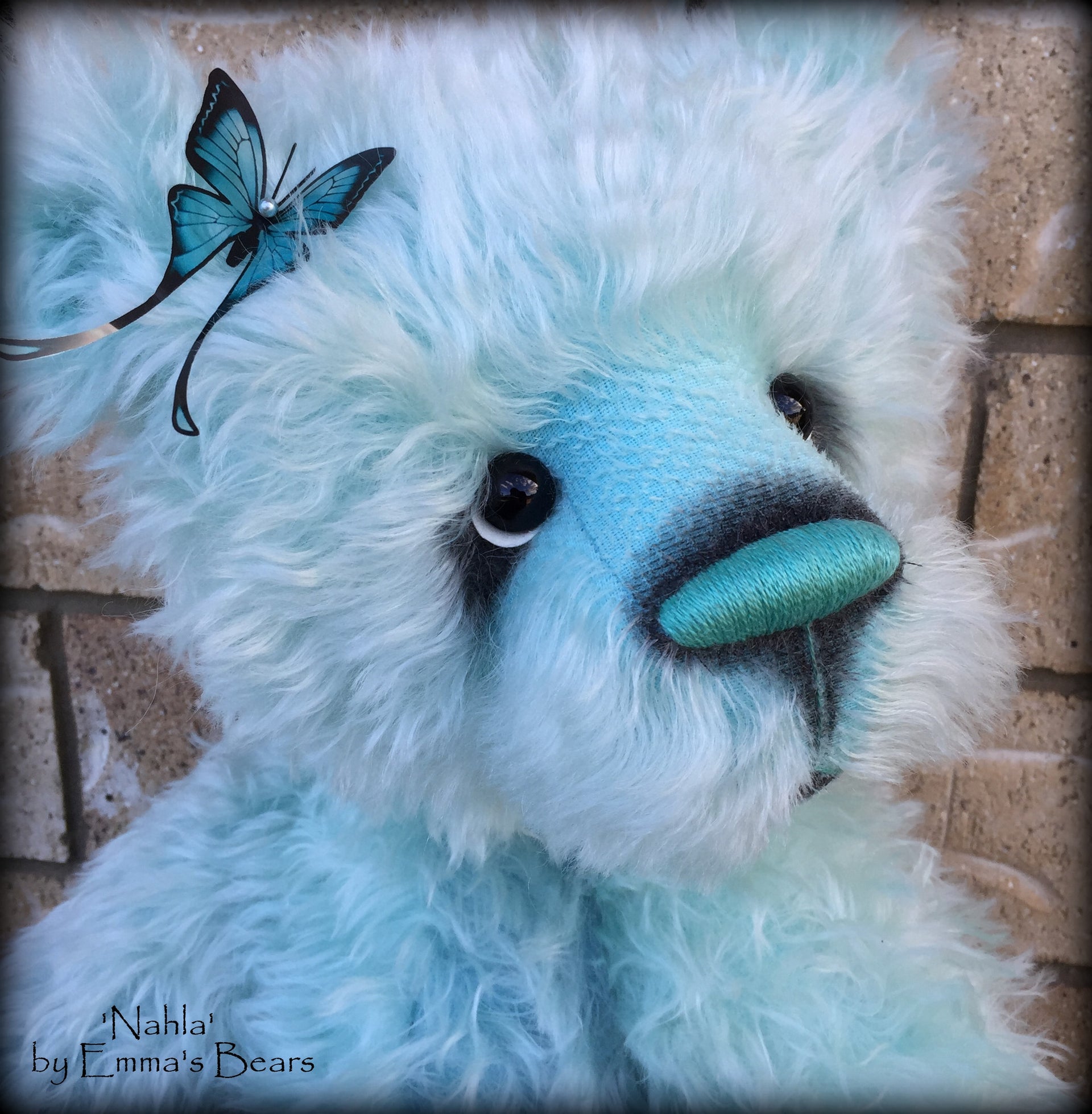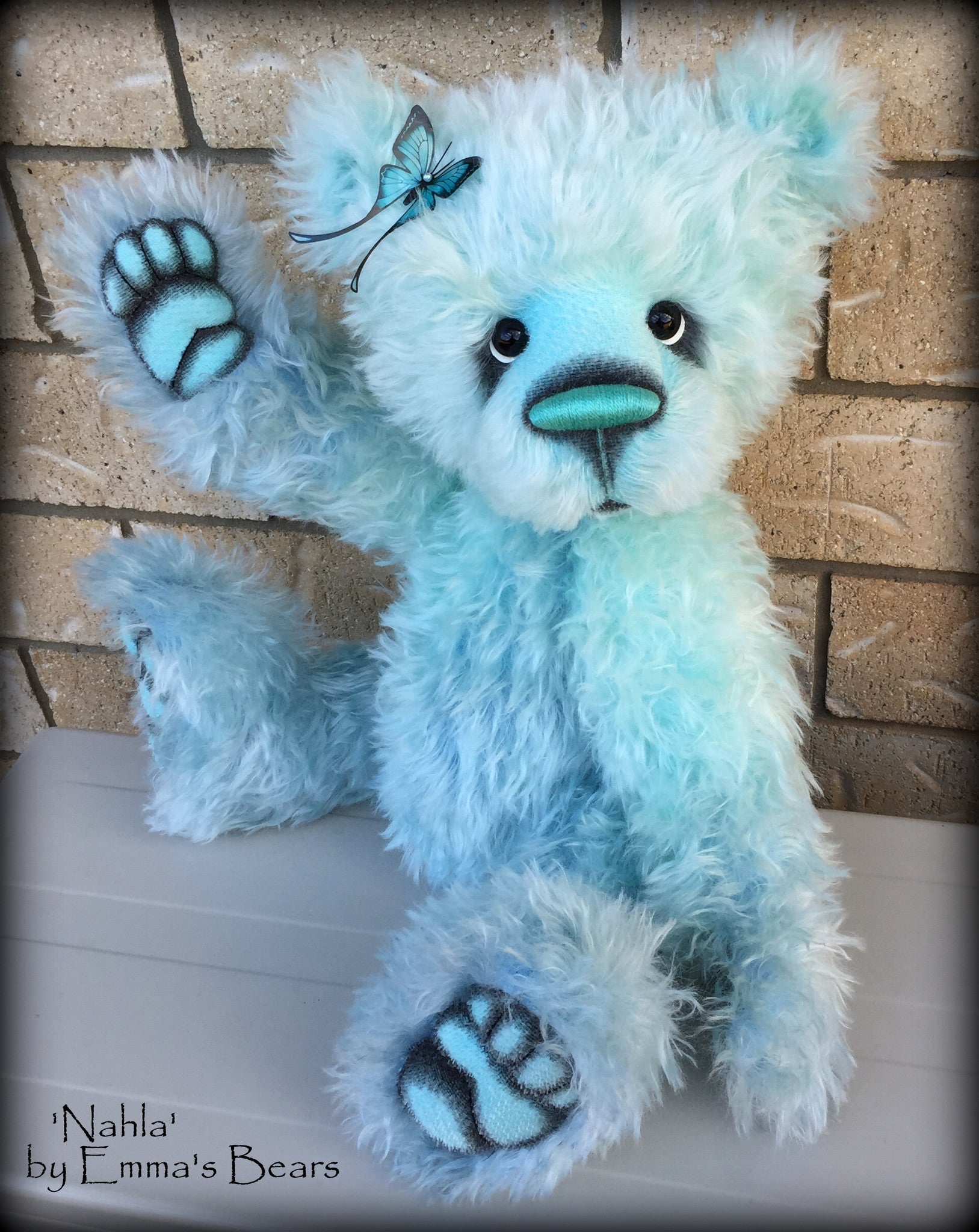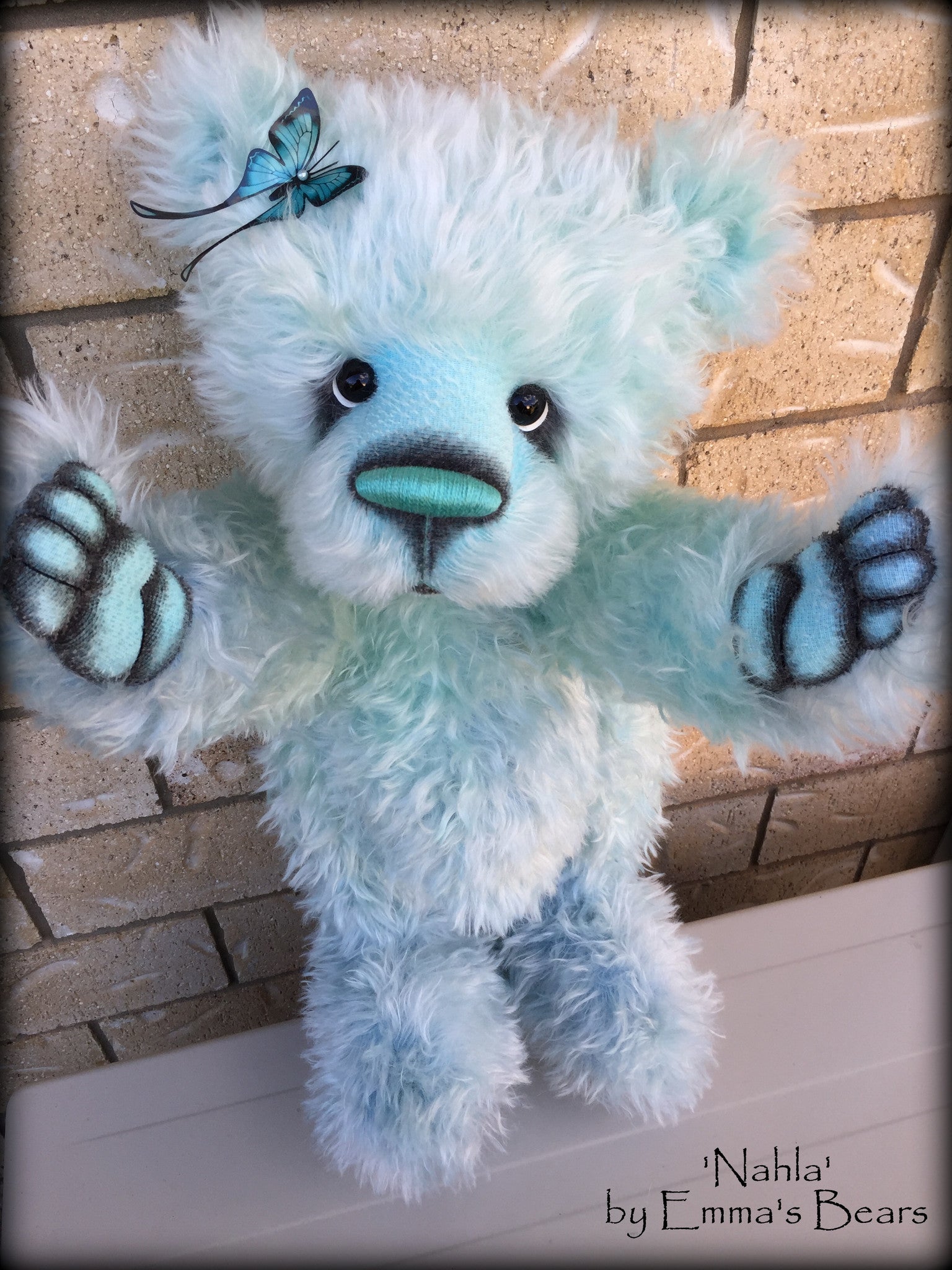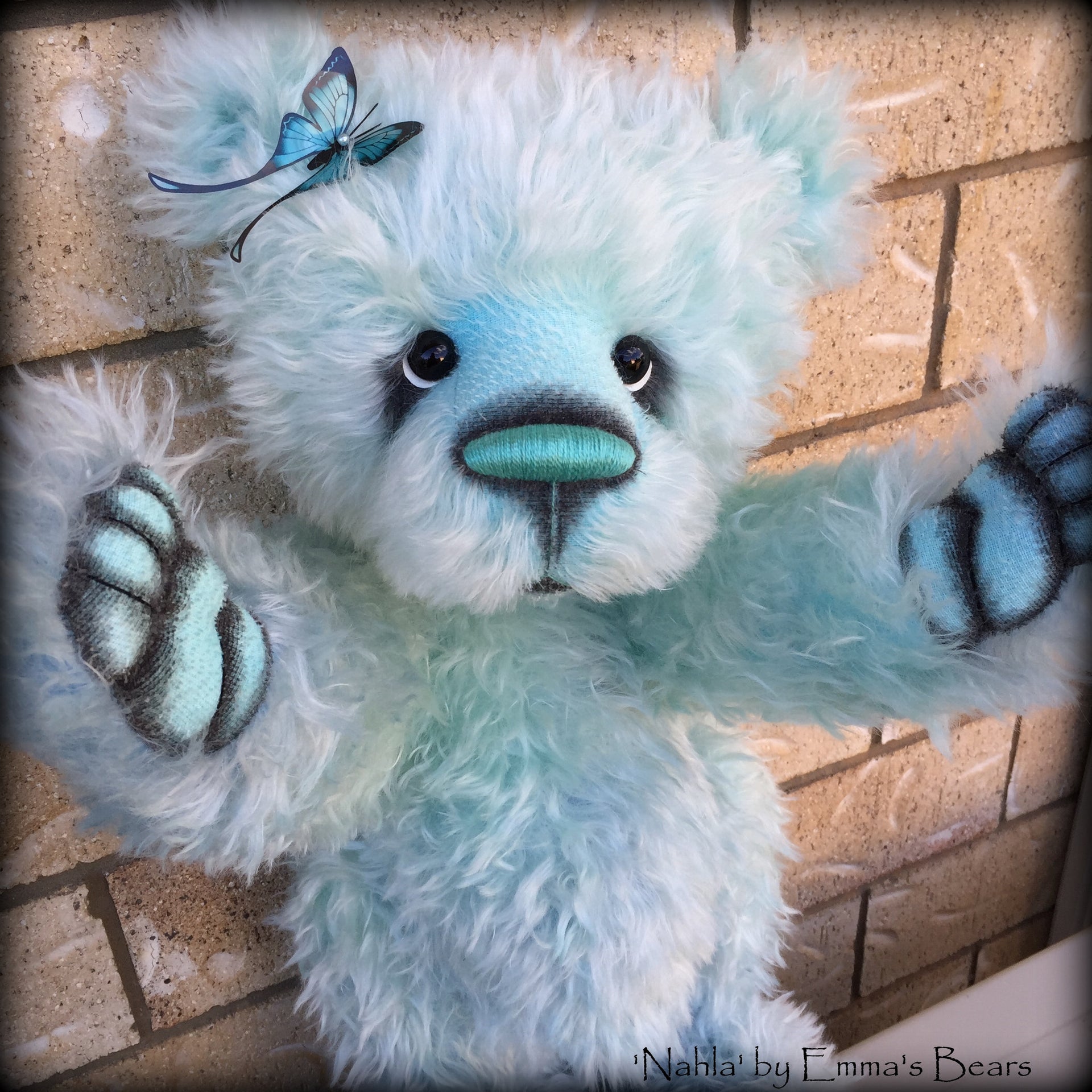 Nahla - 24IN hand dyed mohair bear by Emmas Bears - OOAK
'Nahla'
By Emma and Mark Nicholson
EMMA'S BEARS
24" (61 cm)

Nahla is a stunning BIG bear made in a piece of our hand dyed long pile curly mohair. We've given this piece of fur a unique, subtle colour variation that slowly changes from an ice-blue into a soft sky-blue. The effect is so slight, that you almost miss it the first time you see her. But take another look at her photos and you'll see the change from the ice-blue of her head and upper body into the sky blue of her lower belly and feet.

Nahla is fully T-pin jointed. Firmly enough to support her own weight when sitting, and to be able to hold her arm up to wave to you in the photos, but not enough that she can support her considerable weight when standing (she needs to lean against a wall to achieve this). She's well stuffed with polyfill and a decent amount of glass shot making her quite a healthy
weight.

She looks out through big black glass eyes with ultra suede whites. Her nose is hand embroidered in a soft sage/turquoise coloured perle cotton - and took me forever to get just right! Her paw pads and hand pads are trimmed back mohair, with hand-pulled toe and finger detailing to give 3-dimensional digits. We've silk-dye shaded her face, hands and feet.

Nahla wears a simple aqua coloured transparent hand-cut butterfly by her ear held in place
with a pin. This can be removed and re-positioned anywhere over her body or limbs to make it look like the butterfly has just landed on her hand to say hello.

Nahla is a one of a kind artist bear.

~*~ Please Note that these bears are designed to be Adult Collectables and not intended for infants and young children due to small parts (eyes) and potential for damage (excessive limb twisting/ busted seams etc) – however child safe versions can be custom made and I would think that the bears would be fine with sensible, gentle children (yes – I am sure they exist!) Convo me if you have any concerns. ~*~