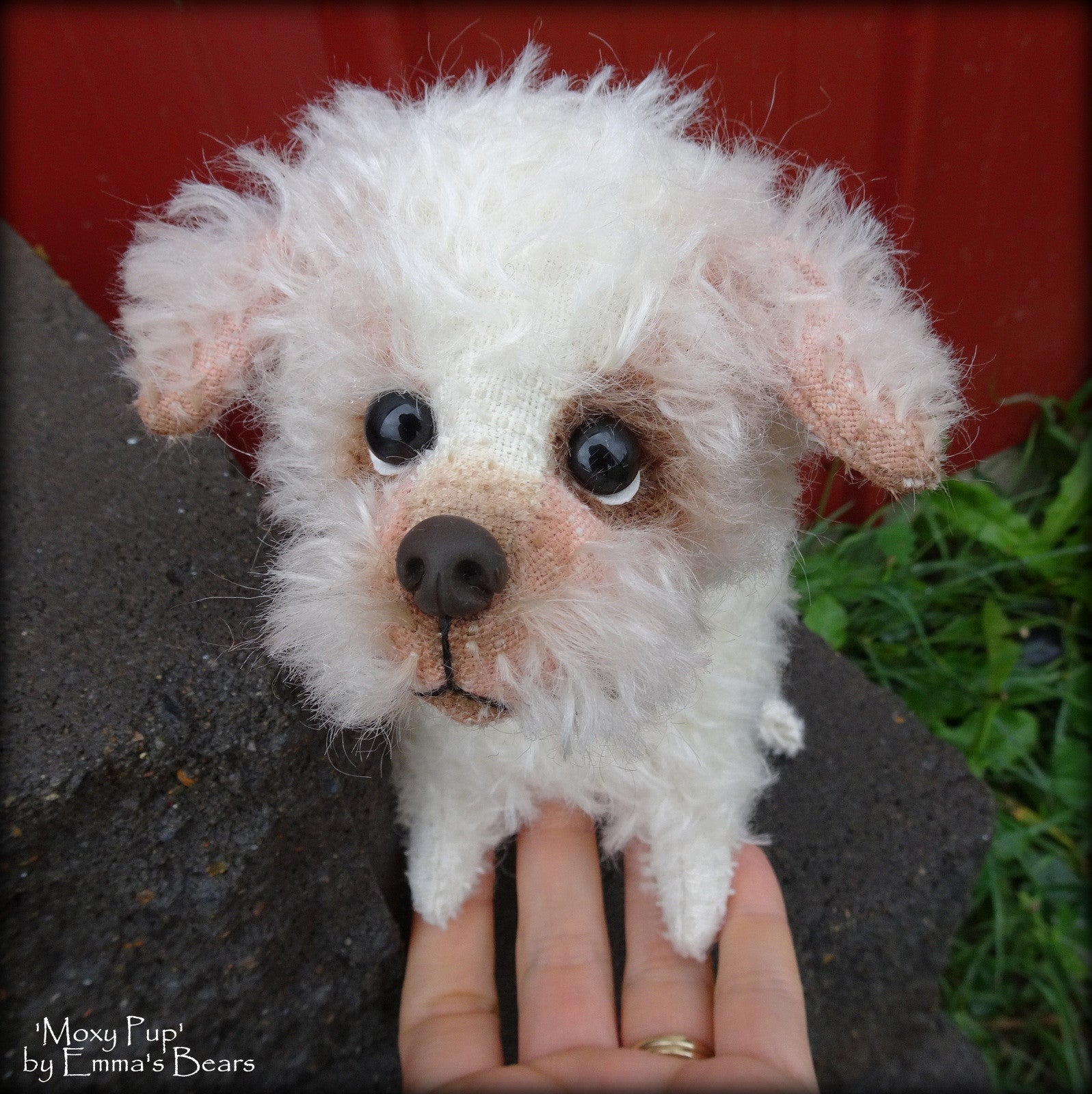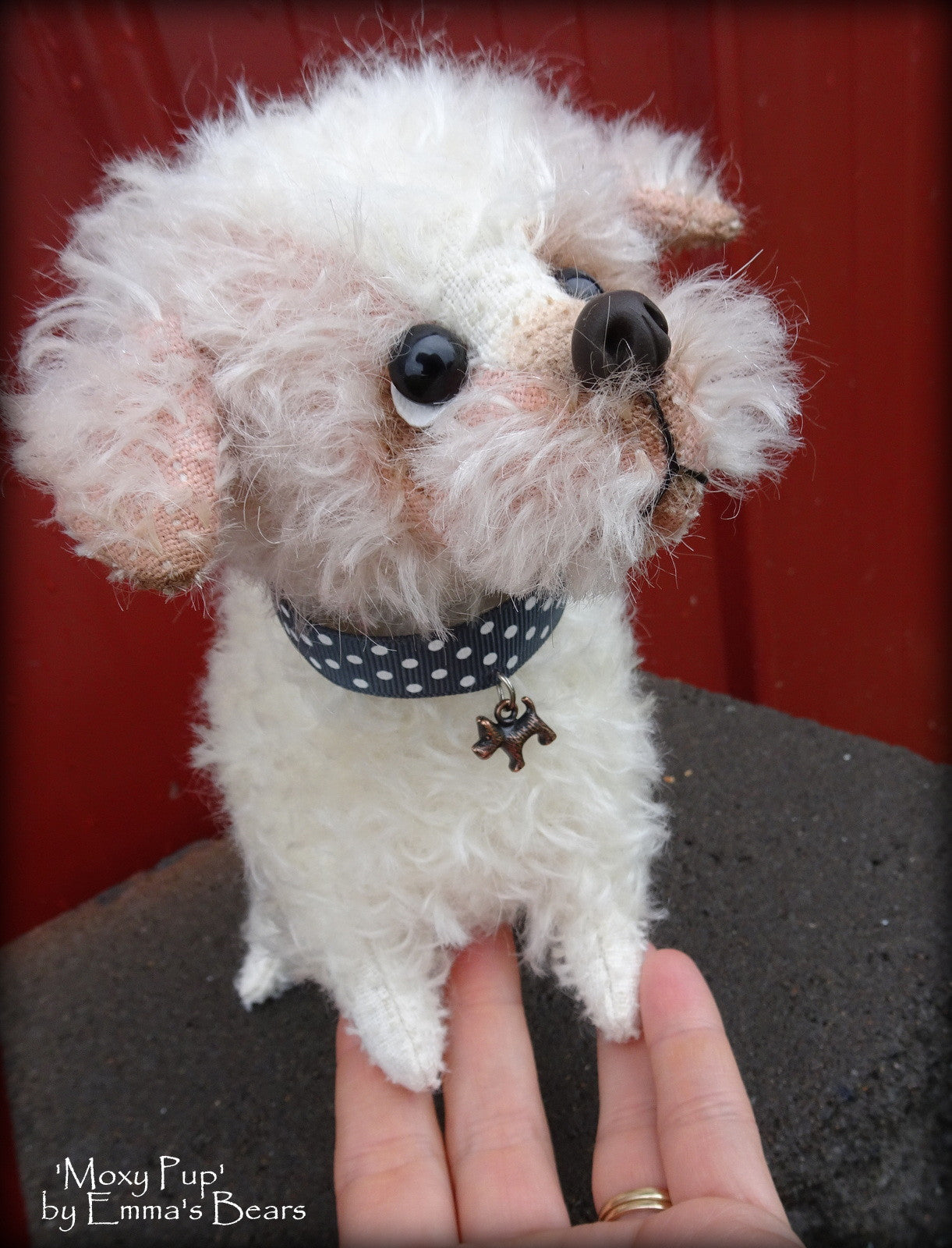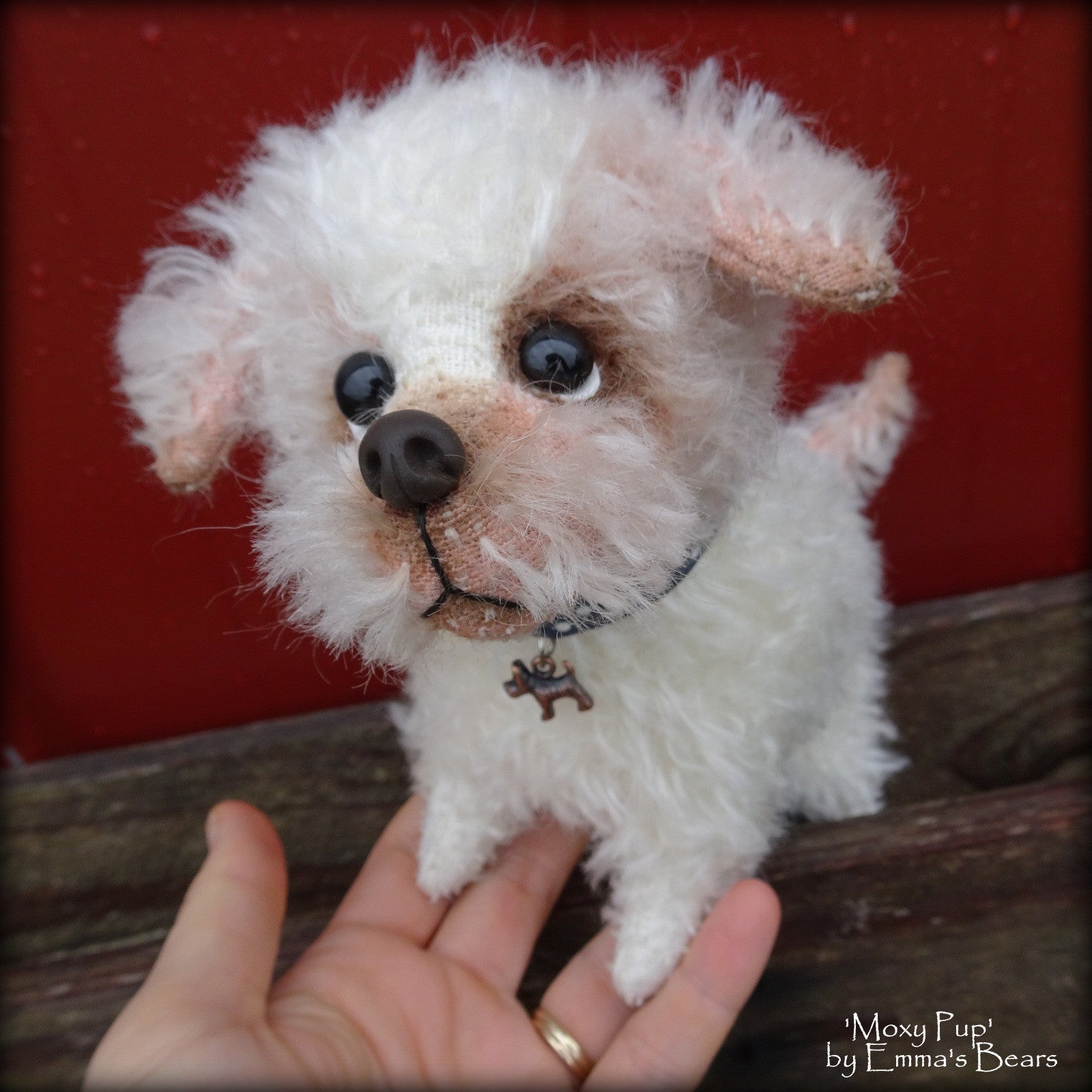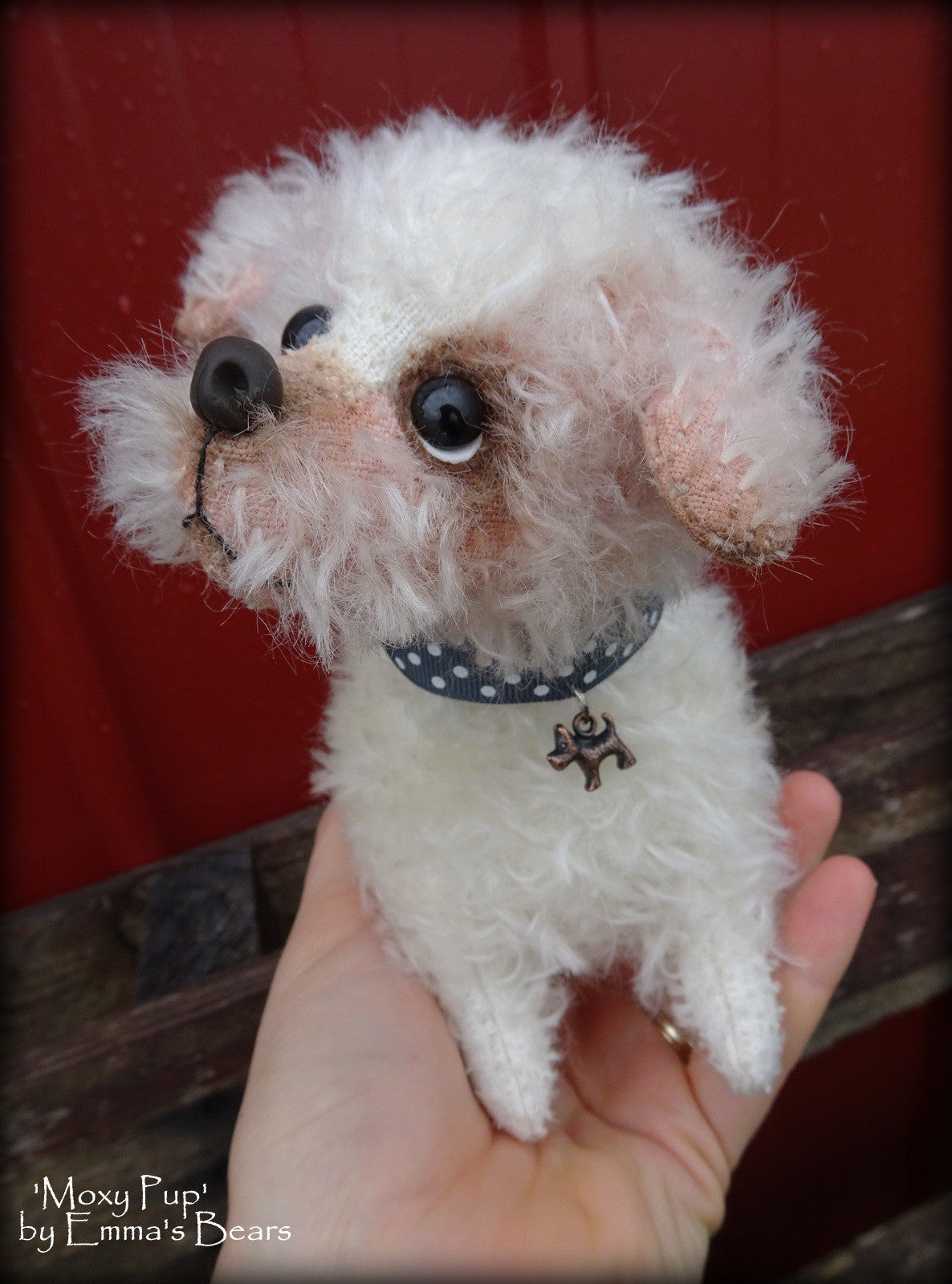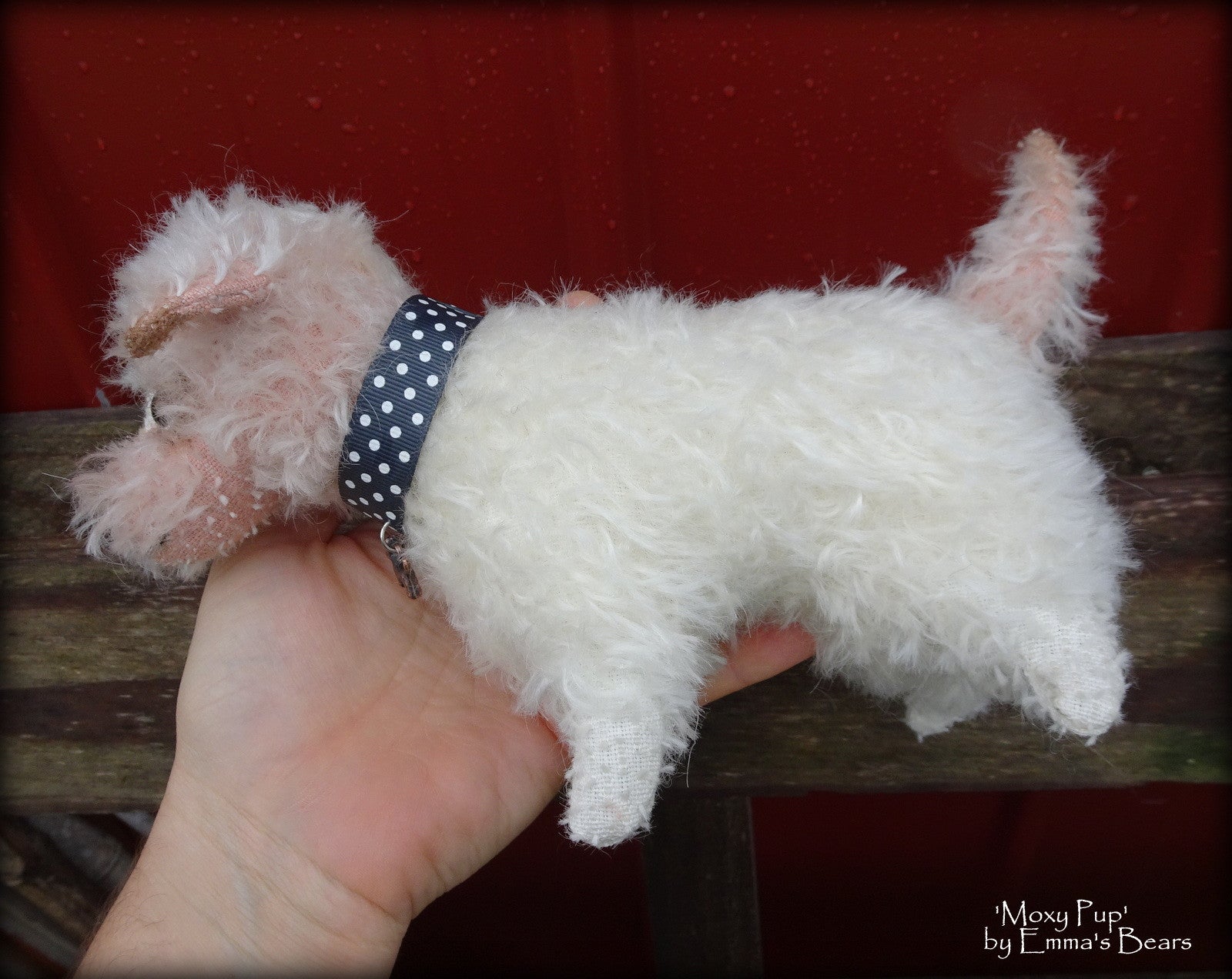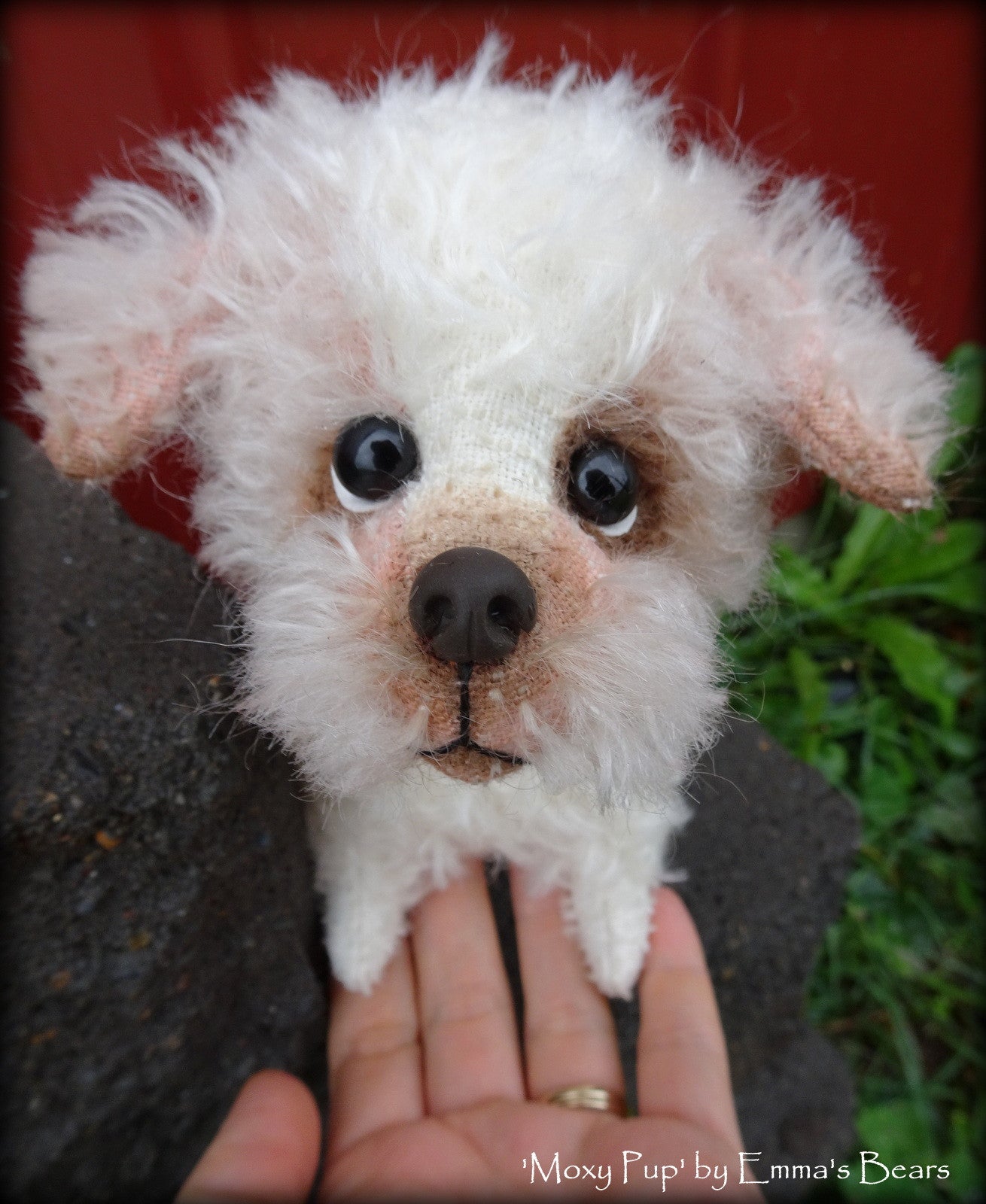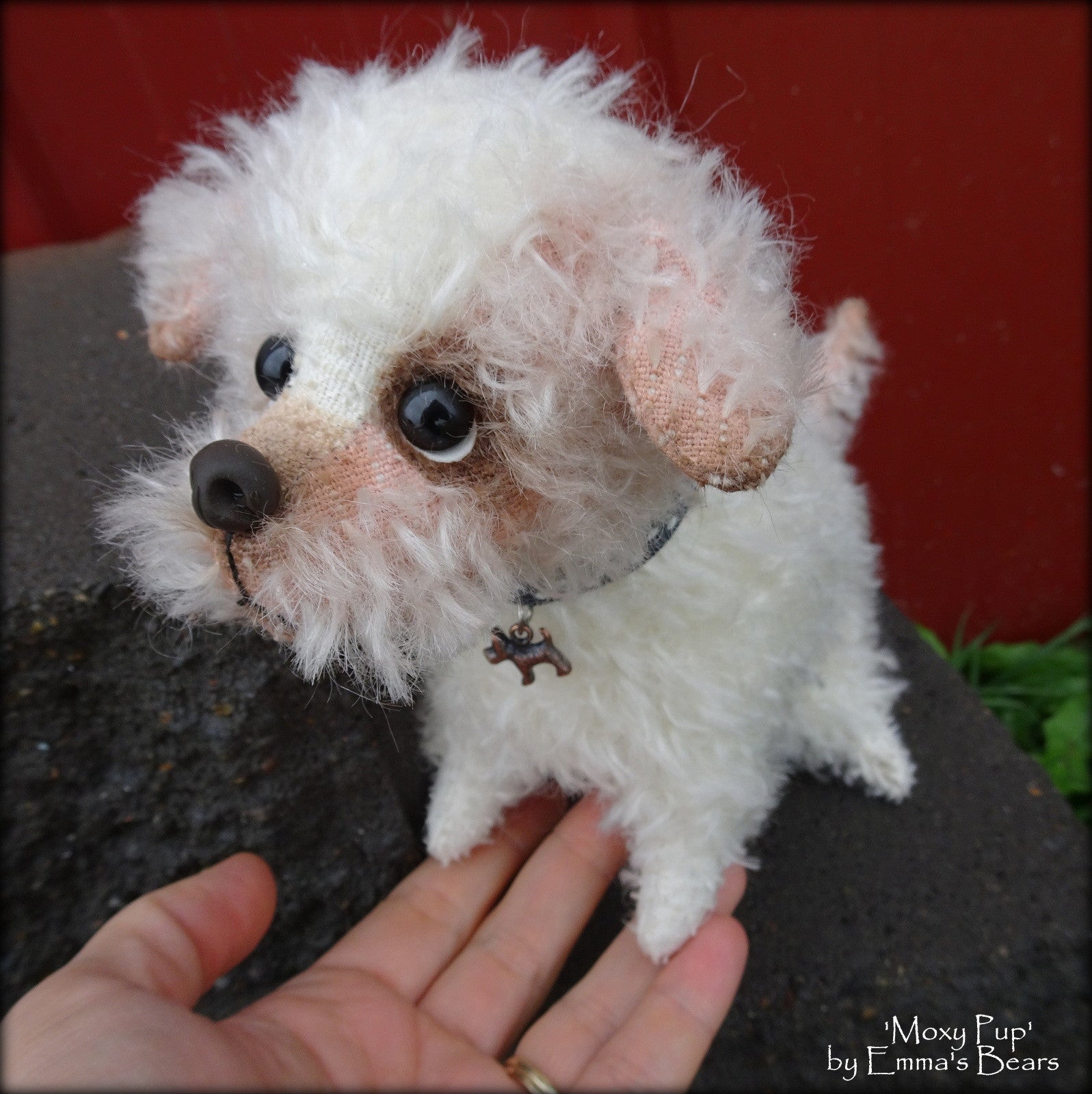 Moxy Pup - 7IN mohair puppy soft sculpture by Emmas Bears - OOAK
'Moxy Pup'

By Emma and Mark Nicholson
EMMA'S BEARS

7" (19cm)
Moxy is a sweet little mixed breed pup - we're thinking Maltese x Foxy (hence his name 'Moxy' ;) ). He has been made from some really fun Schulte mohair with a double-thick tufted pile that gives a very textured look to the fur. Most of his body is cut from the original white, but his tail, face and ears are the same mohair in a hand-dyed chocolate/beige tone. He has a jointed neck, but his body is un-jointed. His little feet have been weighted with glass shot to help him balance when he stands.
Moxy looks out through black glass eyes and features some silk-dye shading to his eyes, ears and tip of his tail. His little nose has been hand-sculpted from dark brown polymer clay. He wears a slate-grey spotted ribbon collar (not removable) with a sweet metal puppy charm dangling by his chest.
Moxy is approx 7" x 4" and is a one of a kind soft sculpture as made by Emma's Bears. We do have very limited kits available for Moxy if you'd like to make your own version of this pup. 
~*~ Please Note that these bears are designed to be Adult Collectables and not intended for infants and young children due to small parts and potential for damage