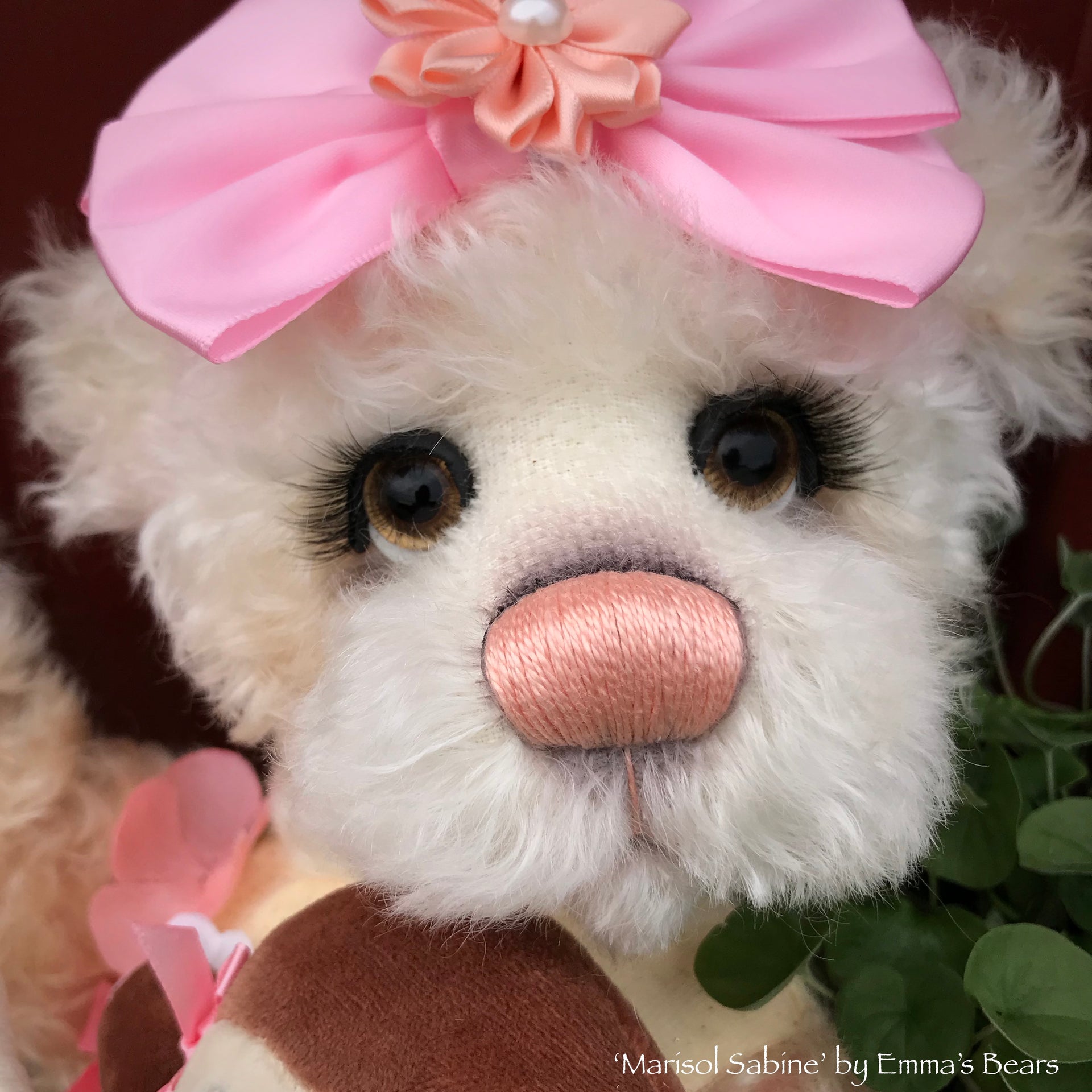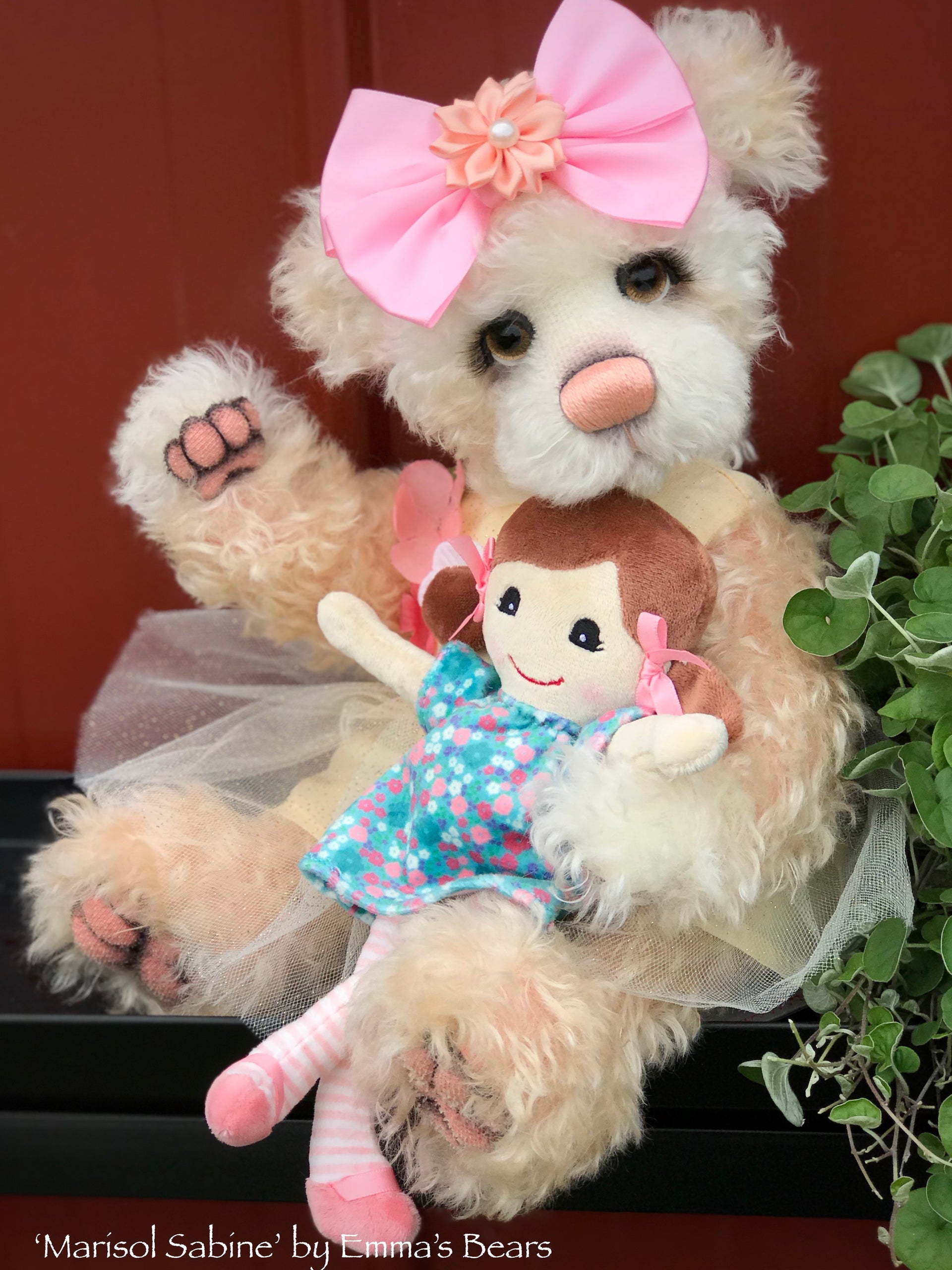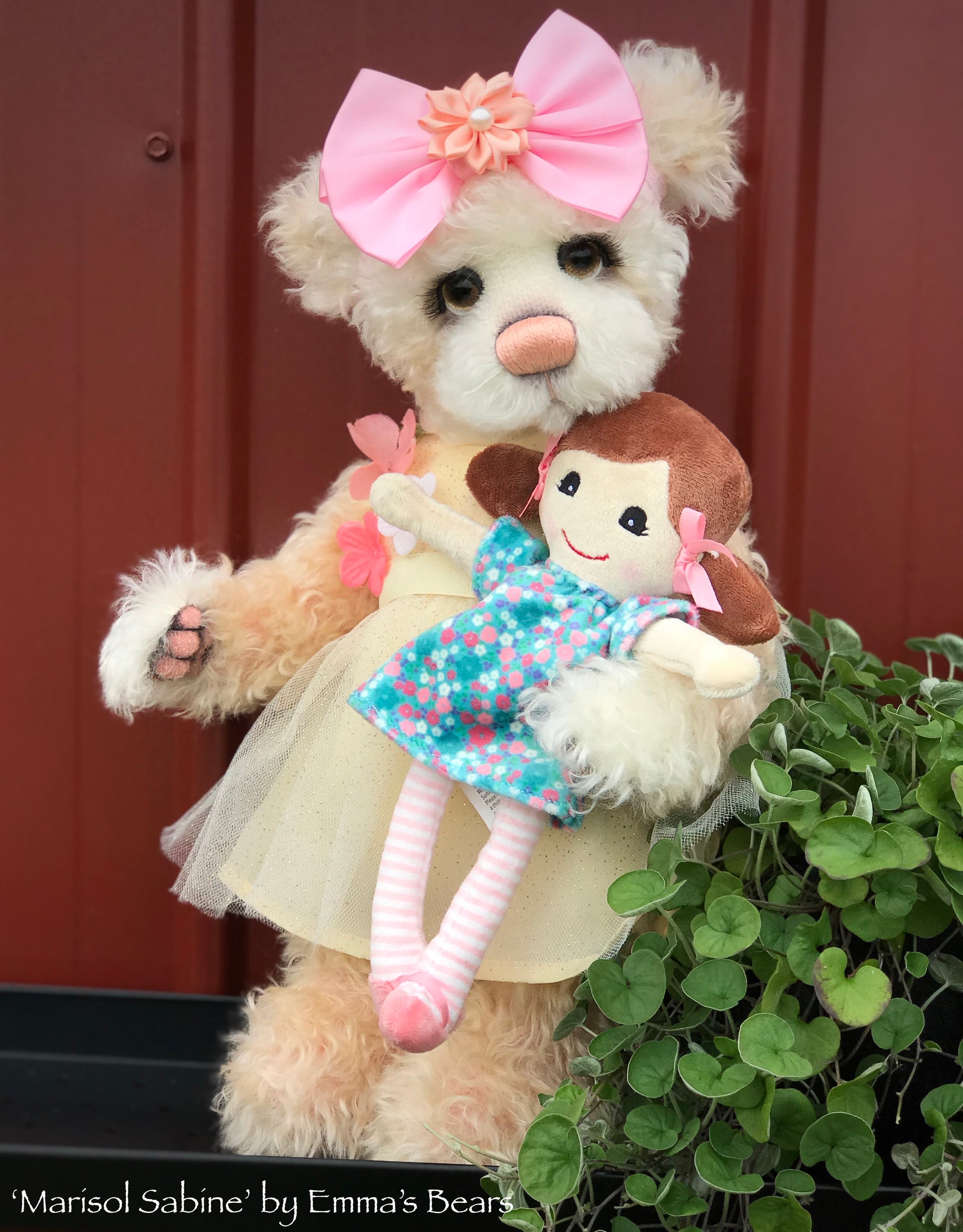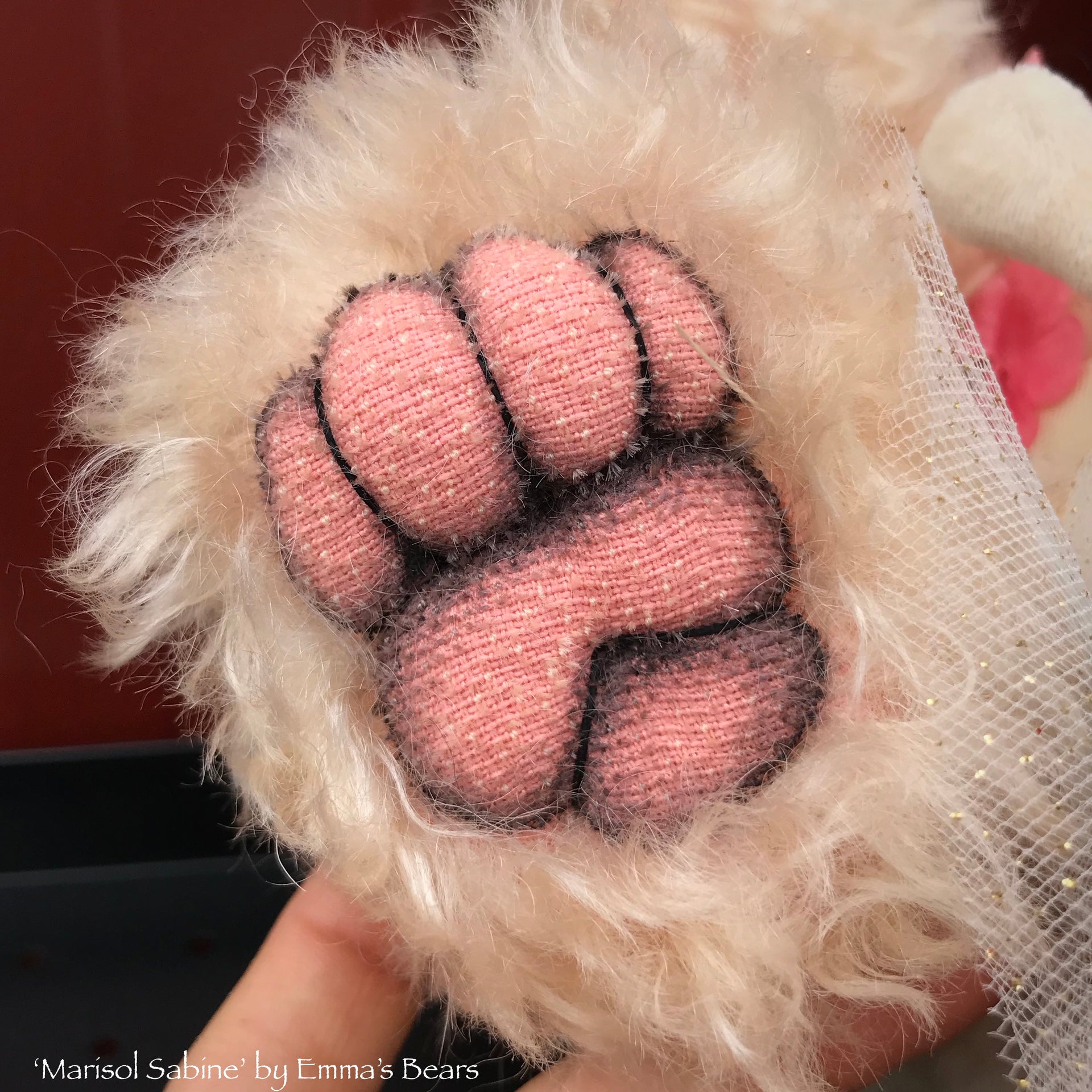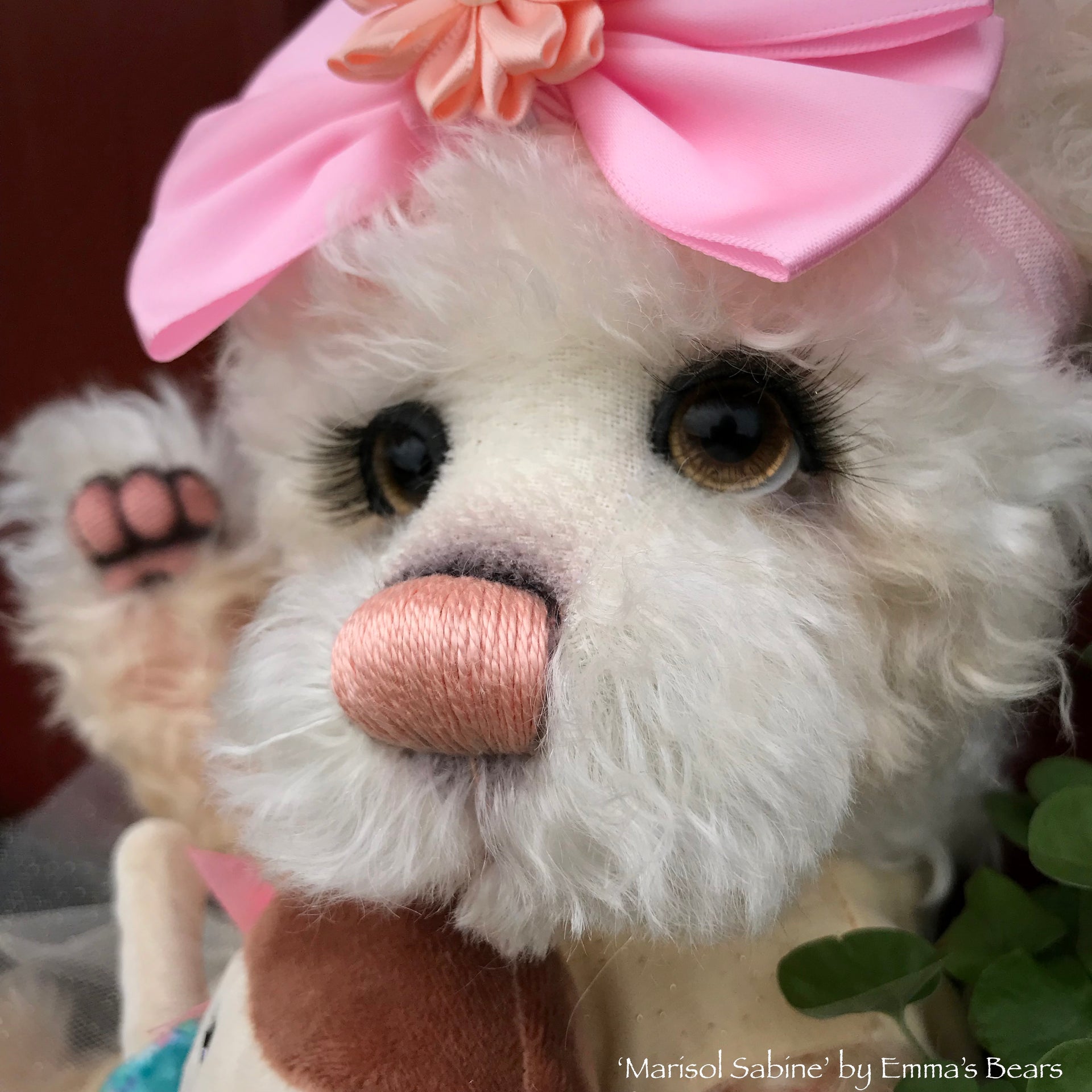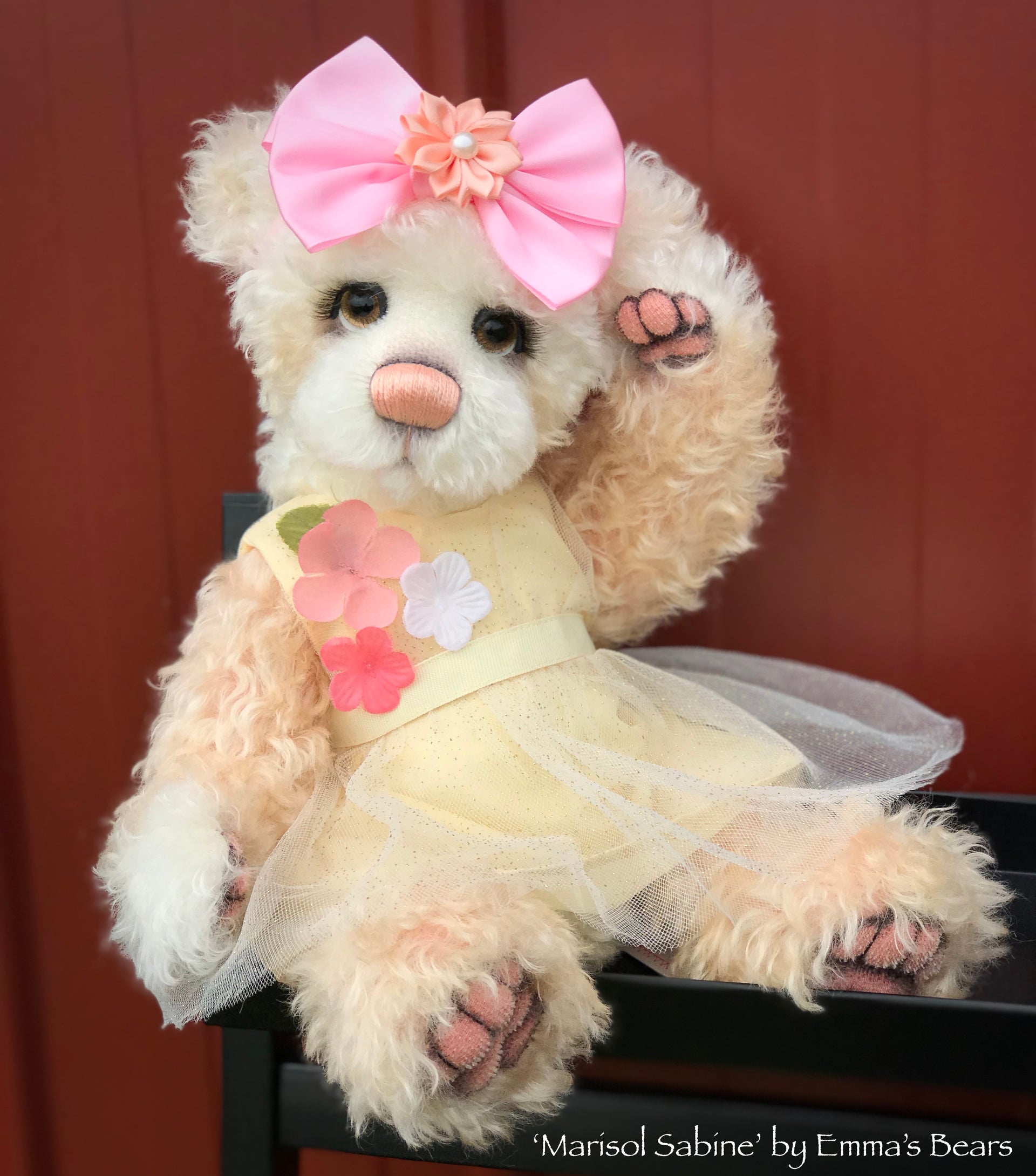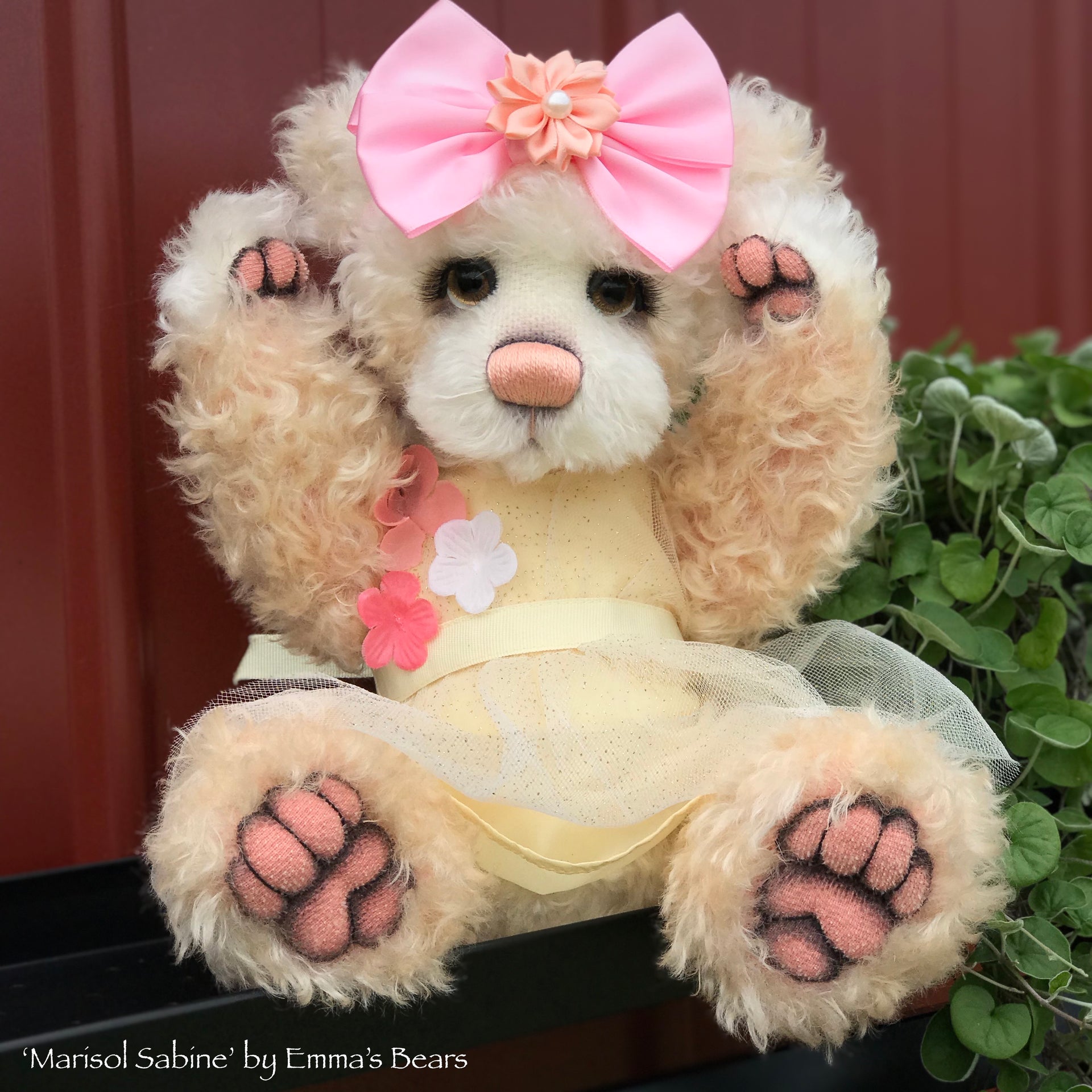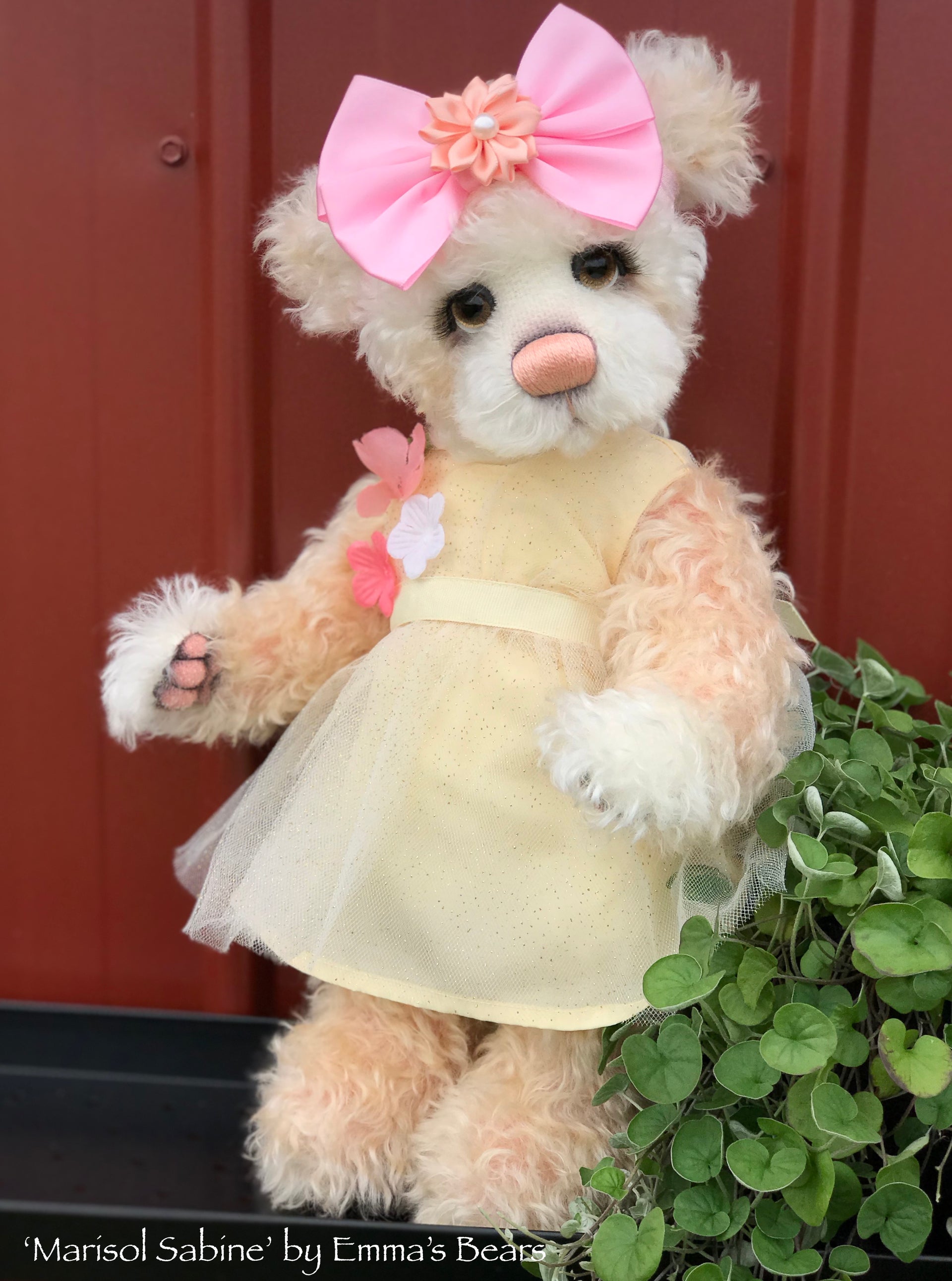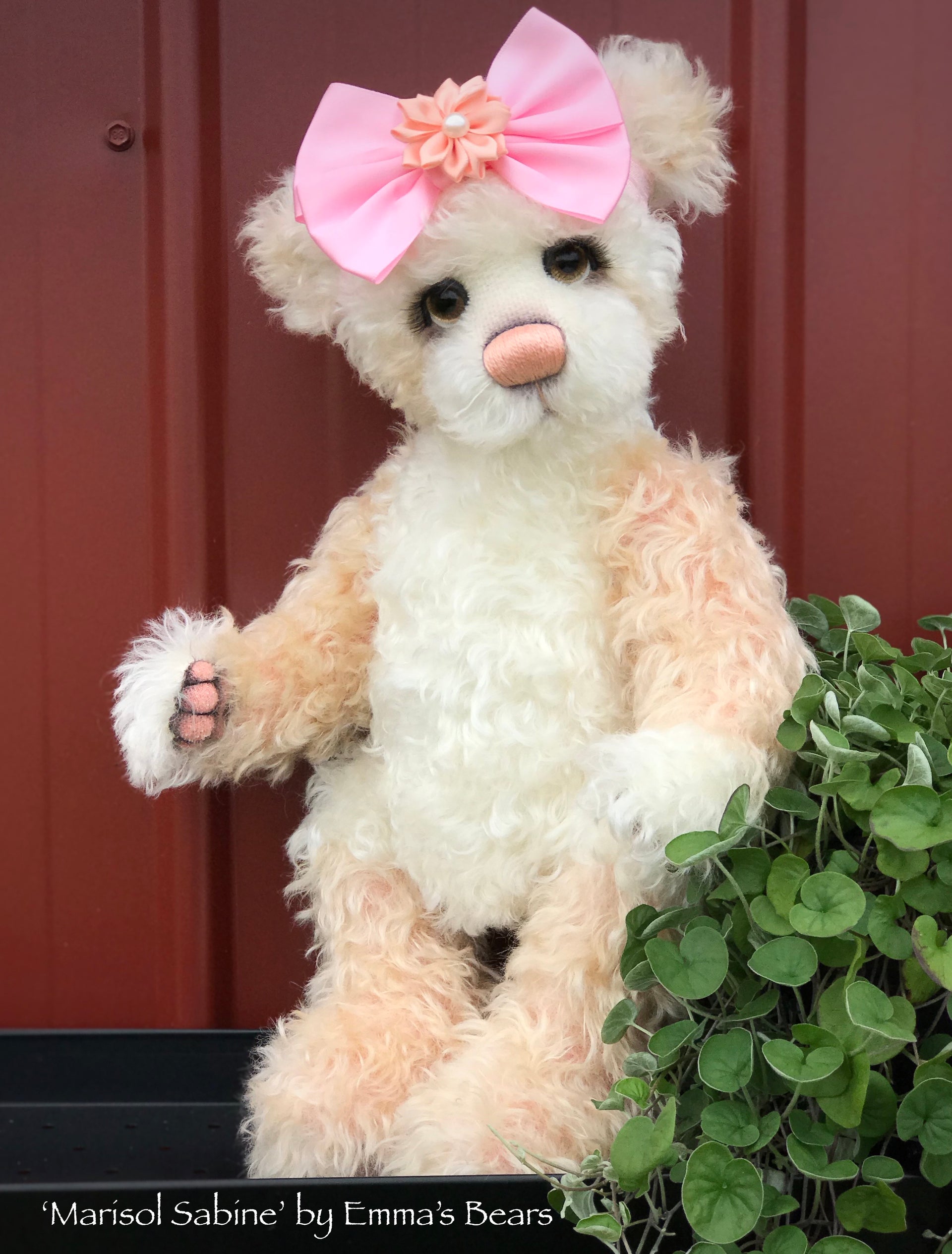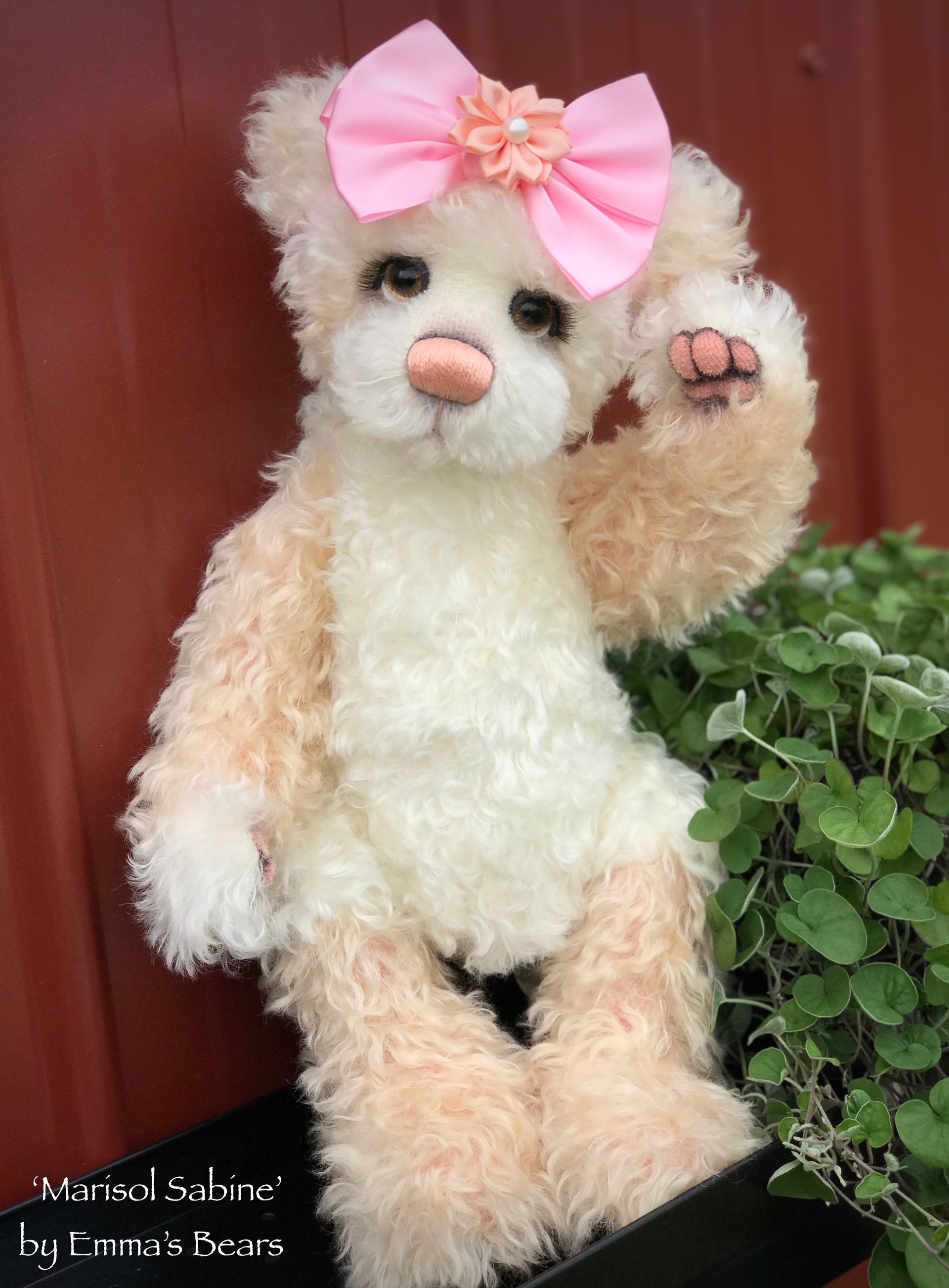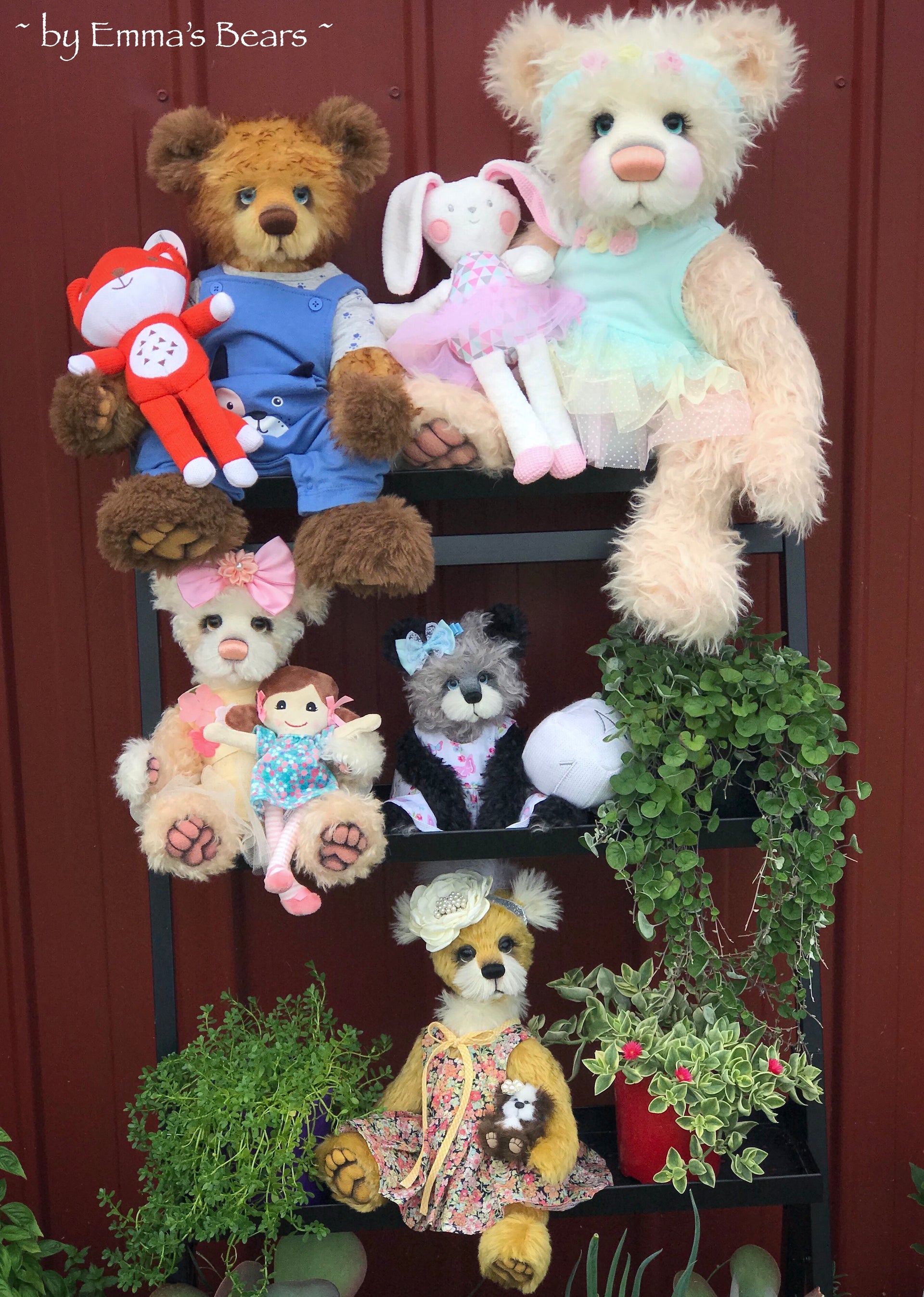 Marisol Sabine - 16in Kid MOHAIR Artist Baby Bear by Emmas Bears - OOAK
Marisol Sabine
By Emma and Mark Nicholson

16" (41cm)
1lb, 10oz 
Marisol Sabine is one of our smallest baby bears from our dressed baby-bear range. These adorable bears have been designed to fit standard human baby clothing, making them delightfully fun to shop for! (Being this small means that Marisol will only fit the smallest, preemie sized baby clothing though!). She will come to you with her very cute, brand new, fully removable, Pumpkin Patch dress and matching headband. She will also bring her gorgeous 'Tiger Tribe' designer rag doll friend with her to her new home.

Our original baby bear range were also quite heavily weighted and loosely jointed to give the feel of holding a brand new baby when you picked them up. Marisol has retained the first part of this original idea, with weighting distributed throughout her limbs and body, but her joints are firm enough that she can sit upright without her head flopping around!

Marisol is made entirely from curly kid mohair in ivory white and hand-dyed peach. She is fully T-pin jointed and stuffed with a combination of polyfill, glass and steel shot. She looks out through big hand-painted glass eyes in a sparkling gold with hand-sculpted eyelids and dramatic eyelashes. She has a hand embroidered matching peach nose and our detailed, 3D shaped hands and paws. Marisol Sabine is a one of a kind artist bear.
~*~ Please Note that these bears are designed to be Adult Collectables and not intended for infants and young children due to small parts and potential for damage ~*~