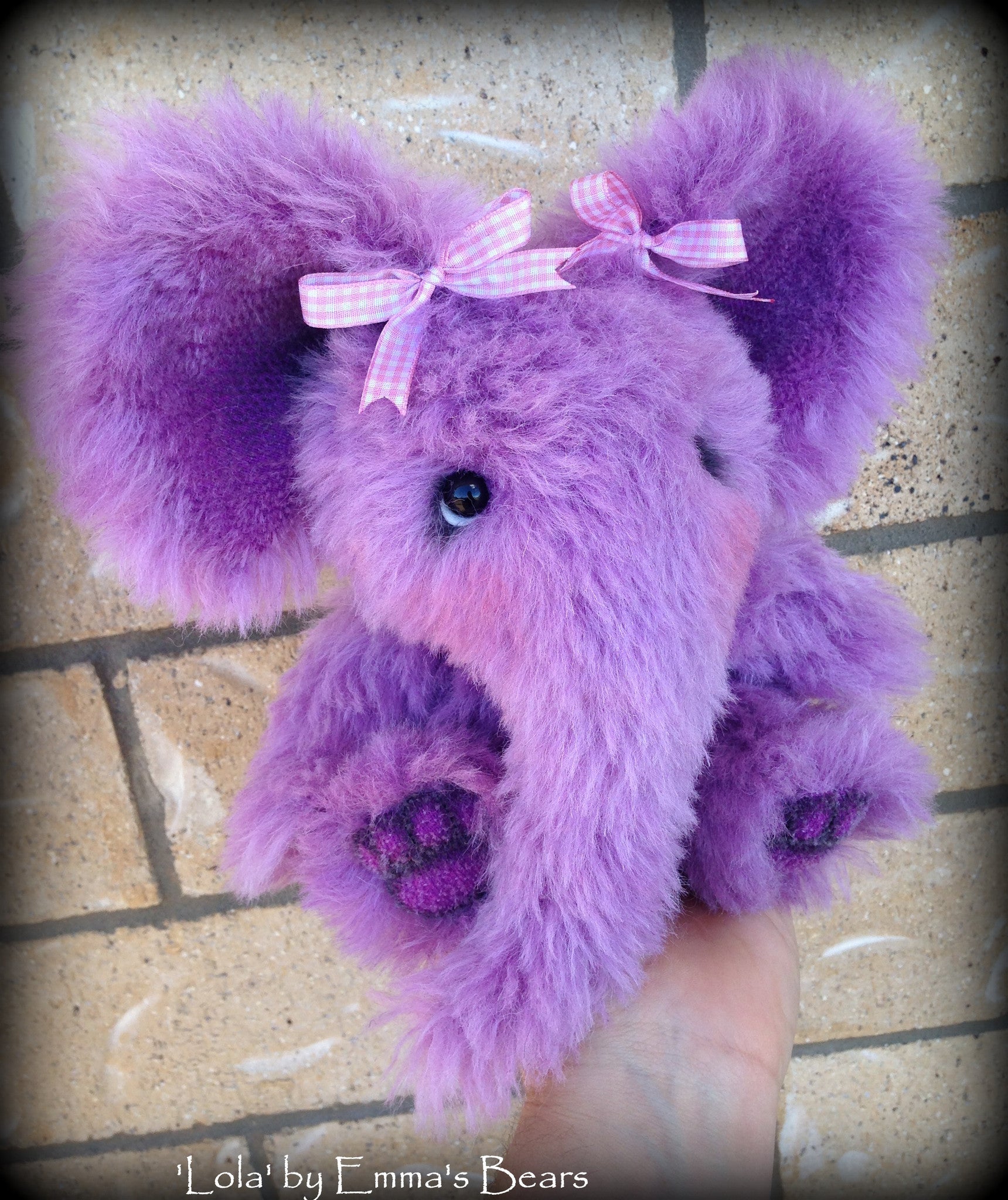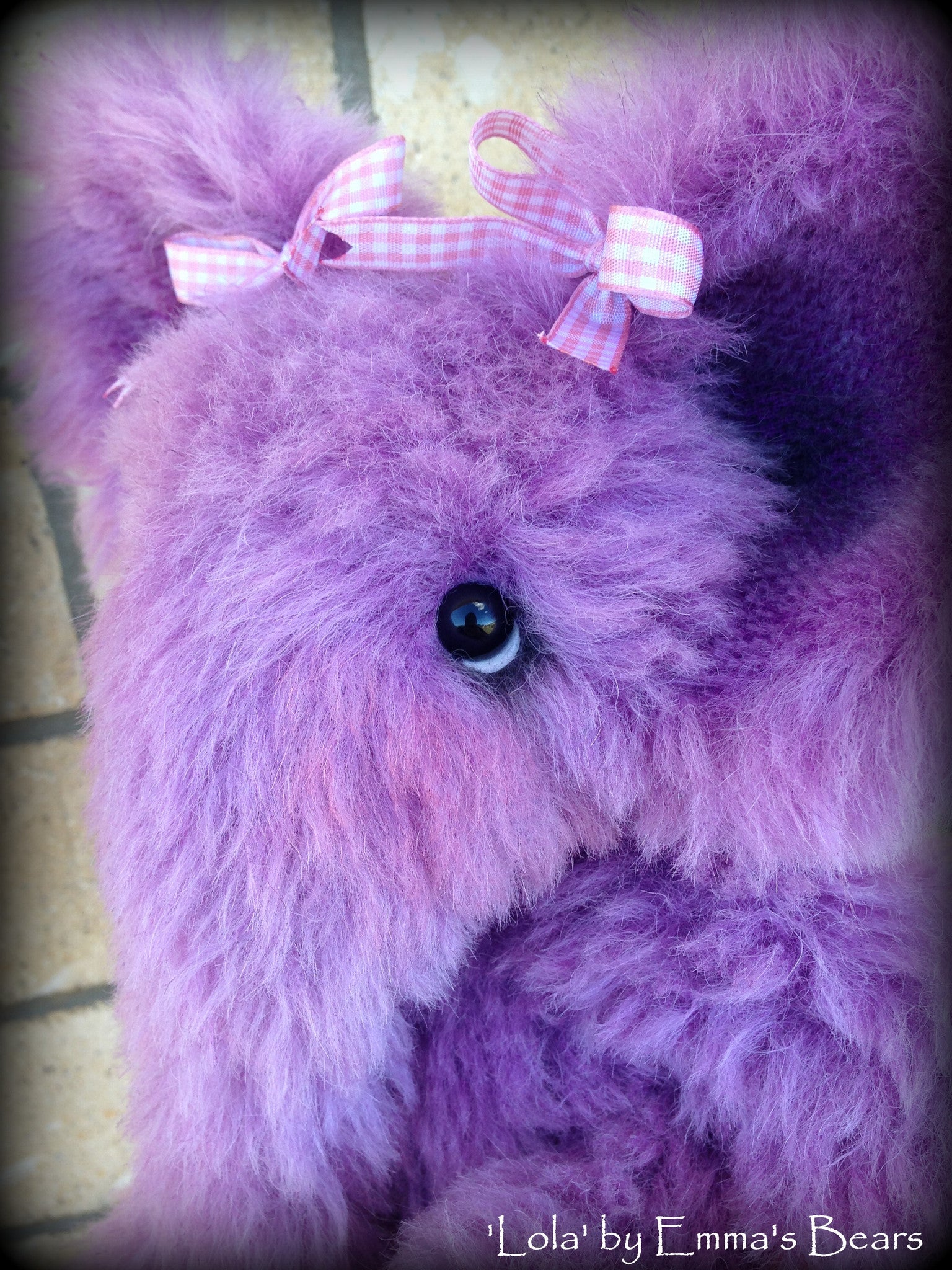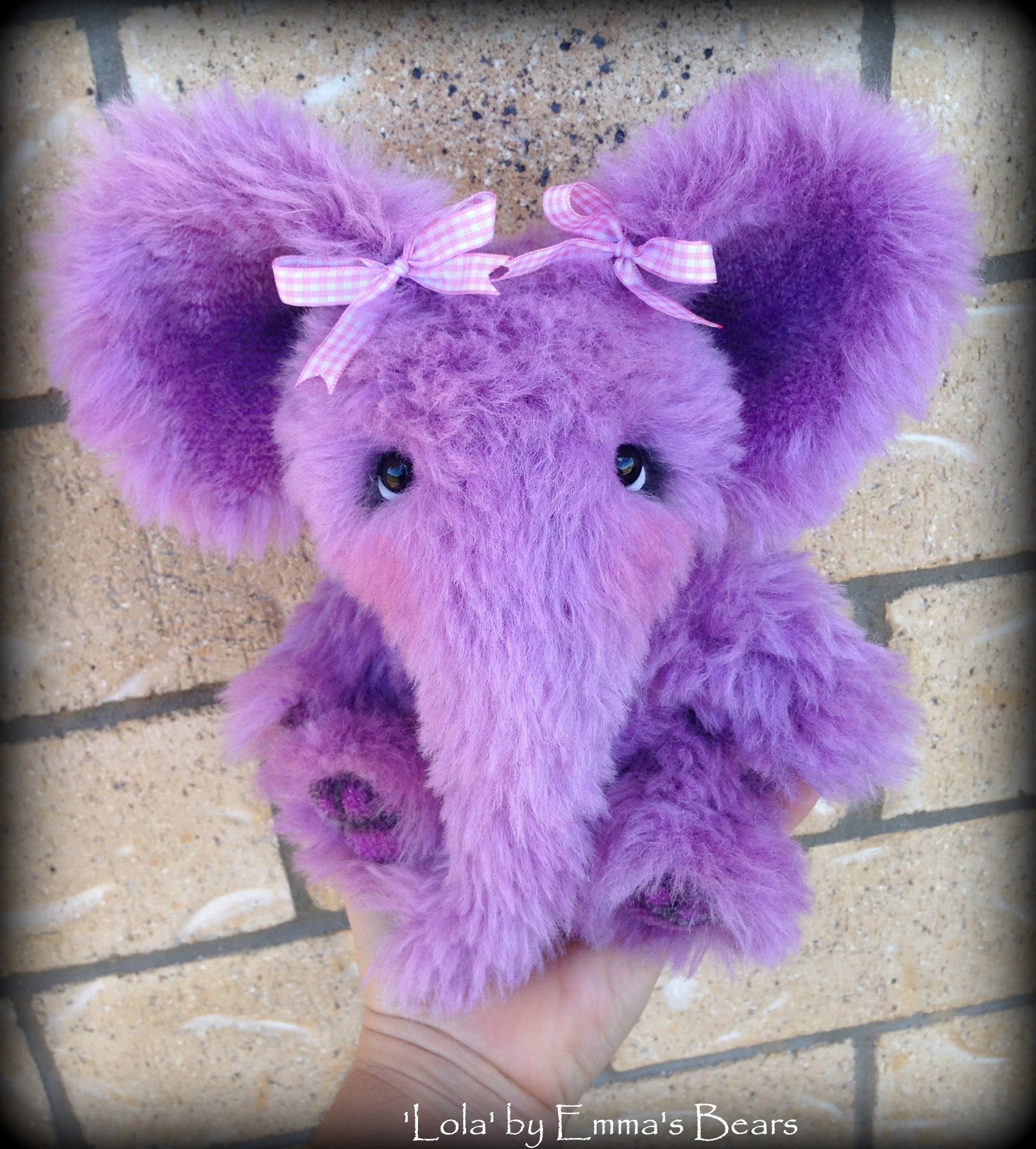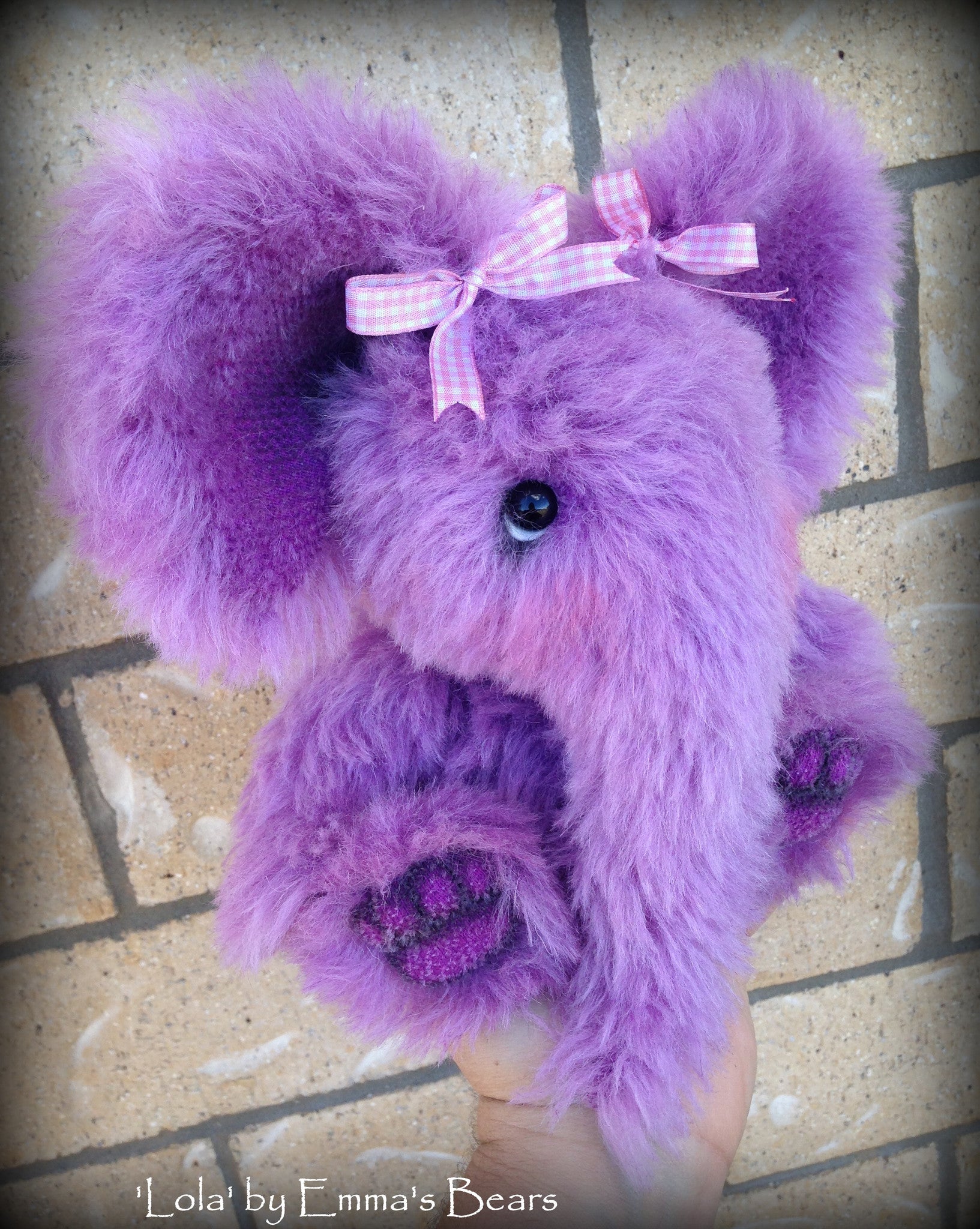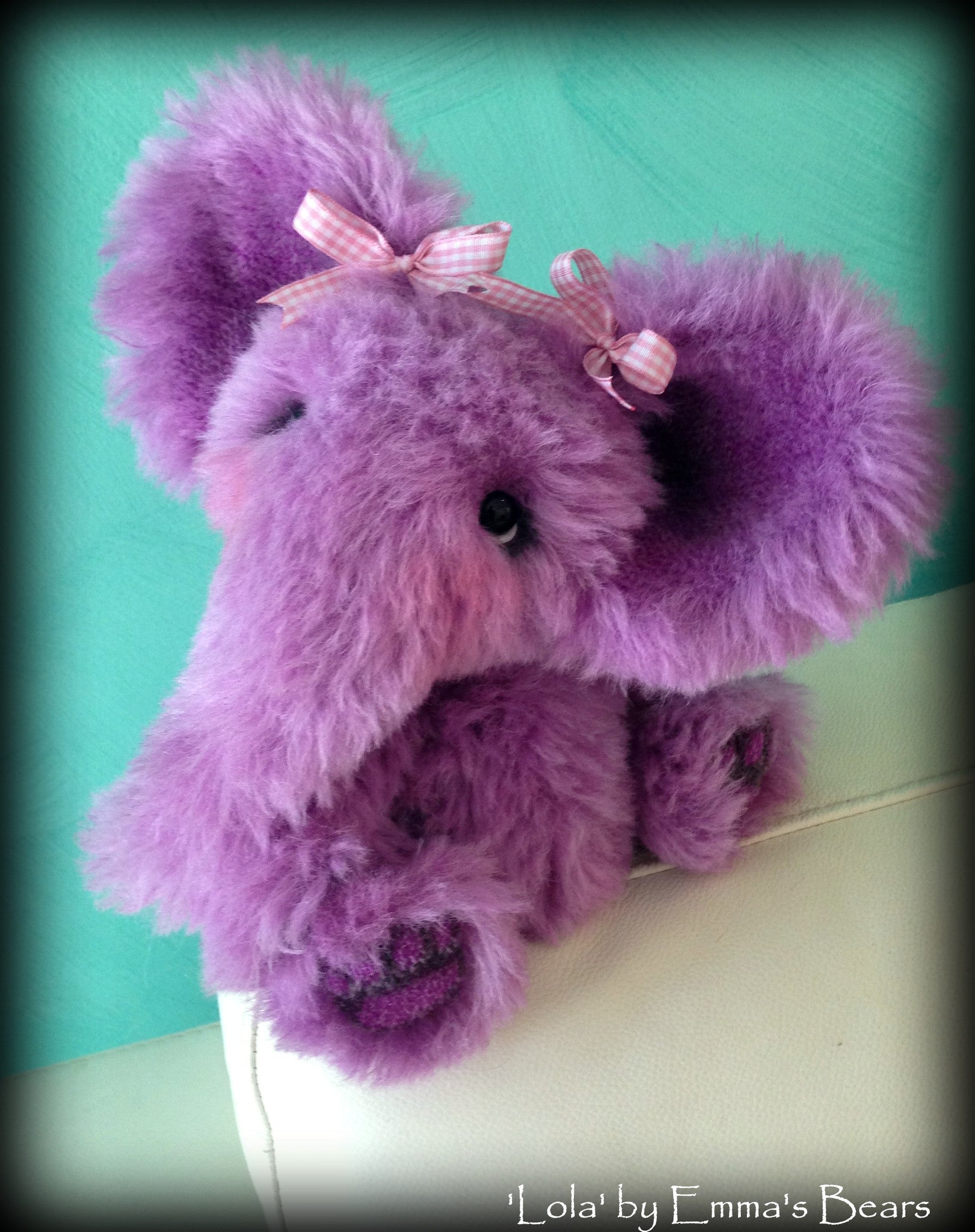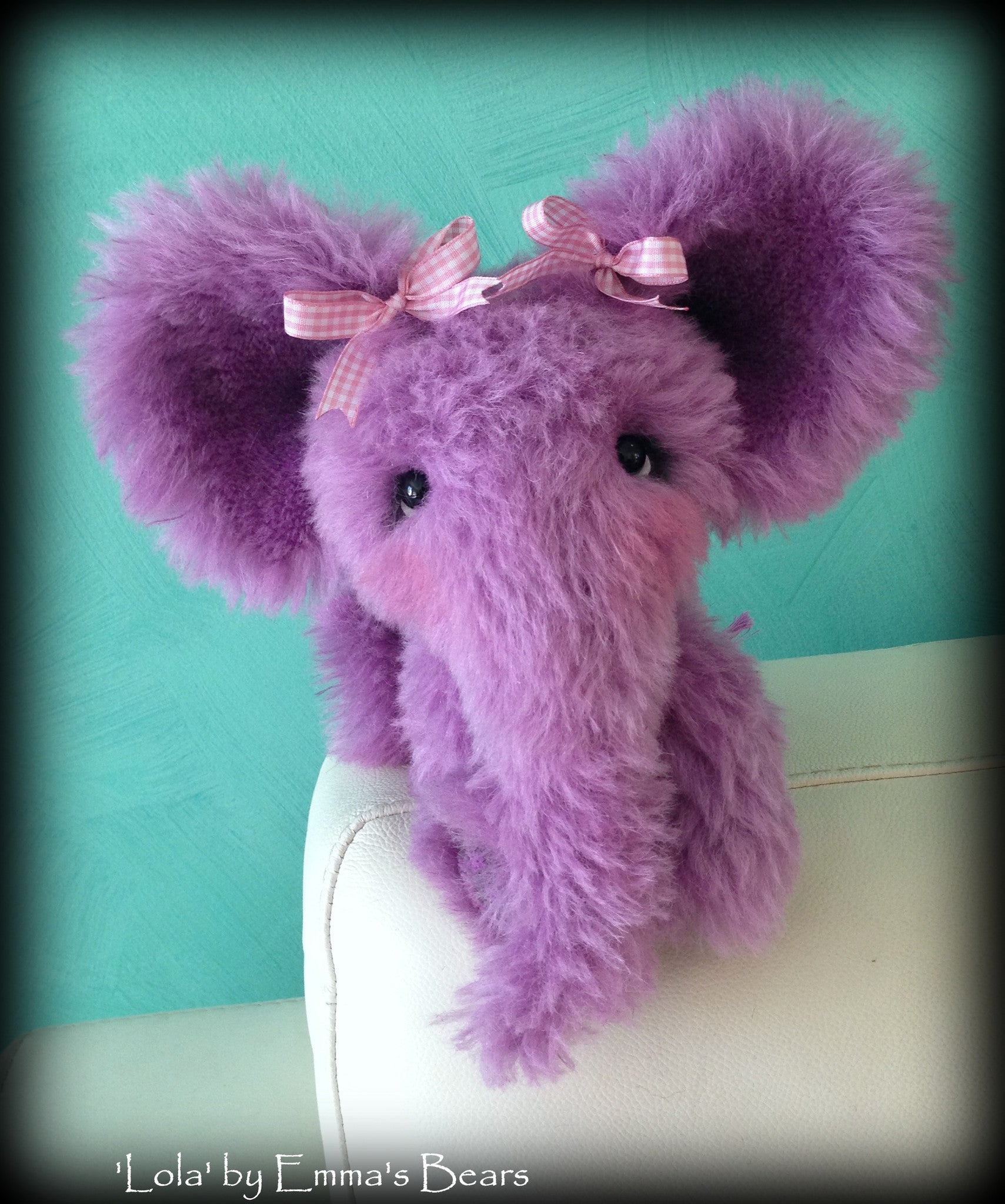 Lola - 9in lilac alpaca ELEPHANT Artist Bear by Emmas Bears
~Lola~
By Emma and Mark Nicholson
EMMA'S BEARS
9" (23cm)

This sweet and super fluffy little elephant is 'Lola'. She is made from a stunning hand-dyed lilac purple long pile alpaca with a soft, dense feel. The true colour is hard to photograph, but somewhere between the two tones our photos picked up. The outdoor shots are more true-to-life.

Lola is 10" tall from her toes to the top of her head, or 10" from her toes to the tops of her ears. She is fully jointed and looks out through black glass eyes. Her toes have been hand embroidered and shaded and she features a sweet braided lilac cotton tassel tail.

Lola is stuffed well with polyfill and steel shot. She cannot stand unassisted, but sits perfectly well. She wears two pink gingham bows by her ears (not removable) and is a one of a kind artist creation.
~*~ Please Note that these bears are designed to be Adult Collectables and not intended for infants and young children due to small parts (eyes) and potential for damage (excessive limb twisting/ busted seams etc) – however child safe versions can be custom made and I would think that the bears would be fine with sensible, gentle children (yes – I am sure they exist!) Convo me if you have any concerns. ~*~