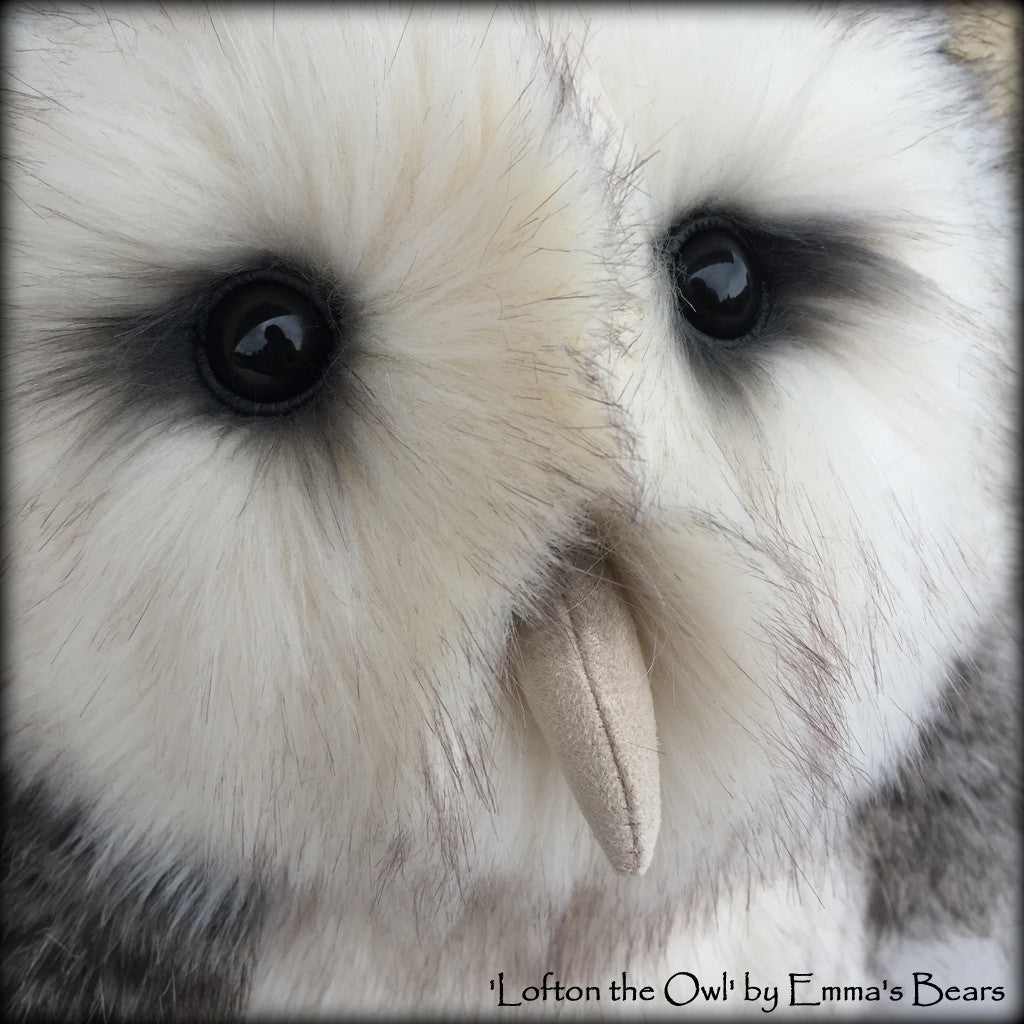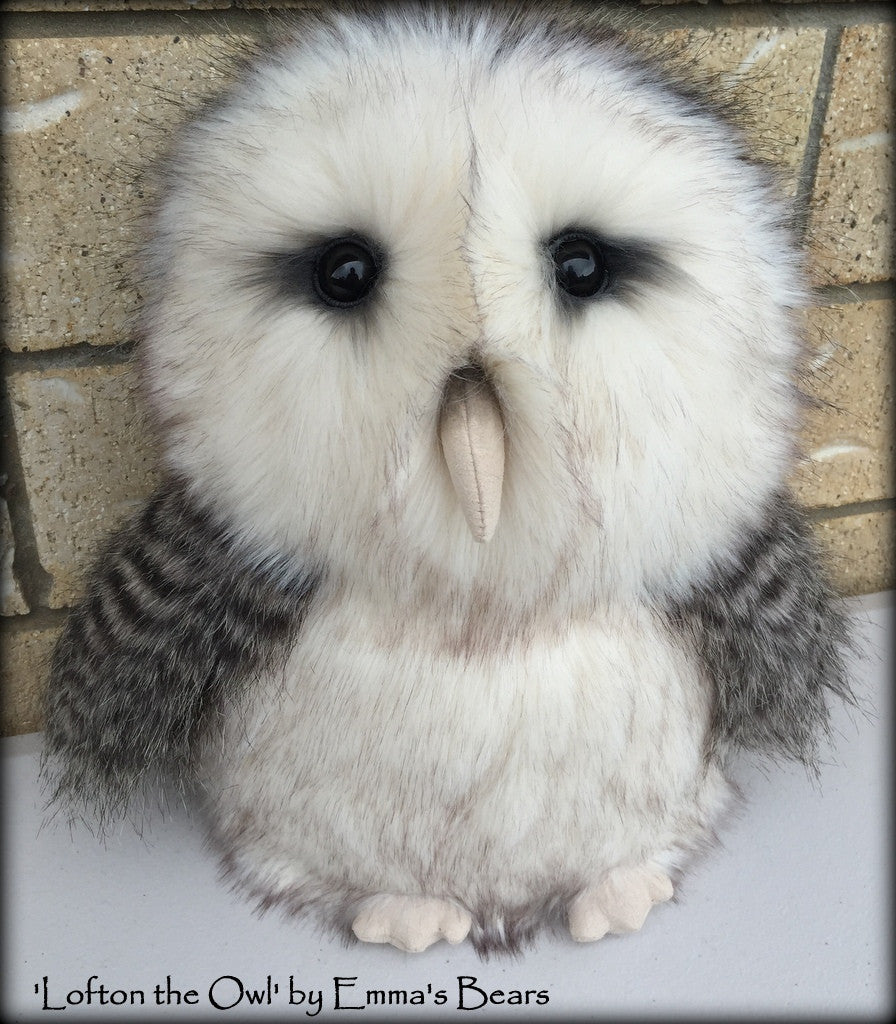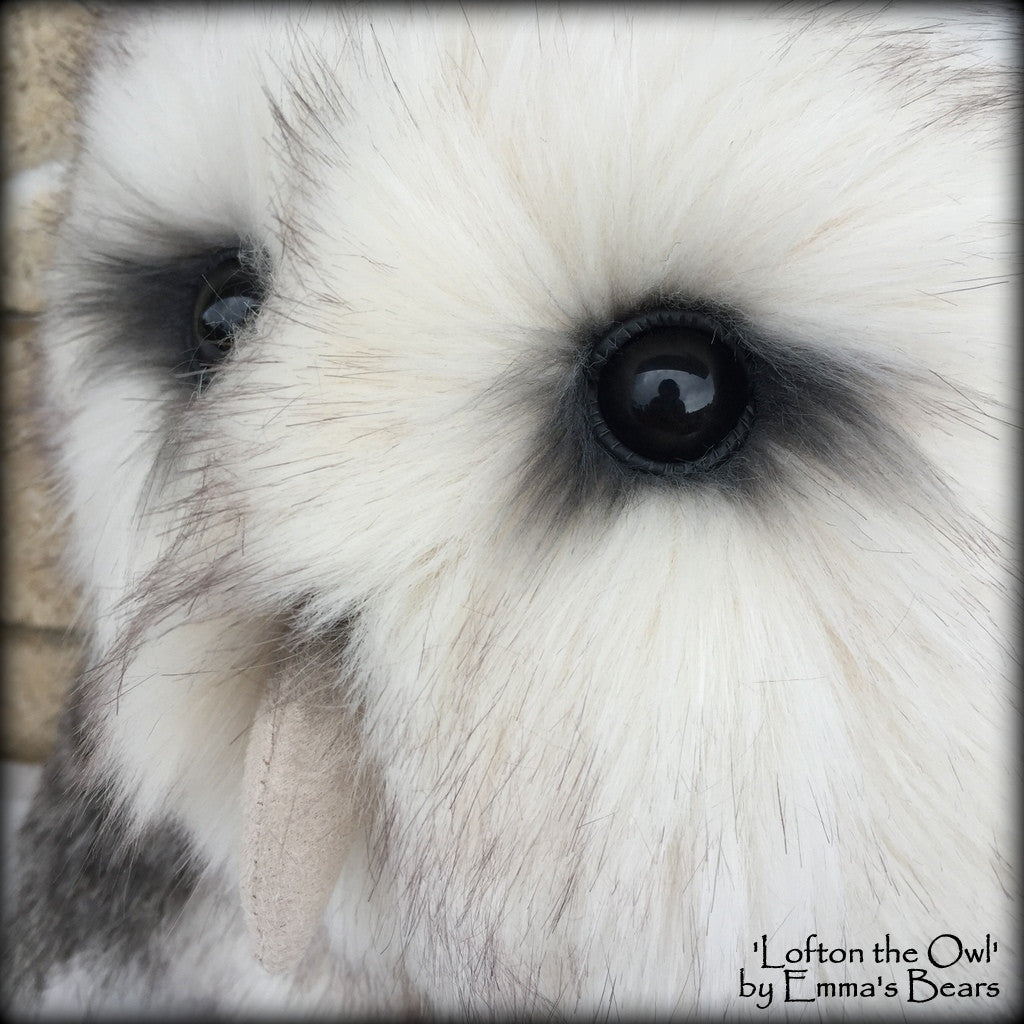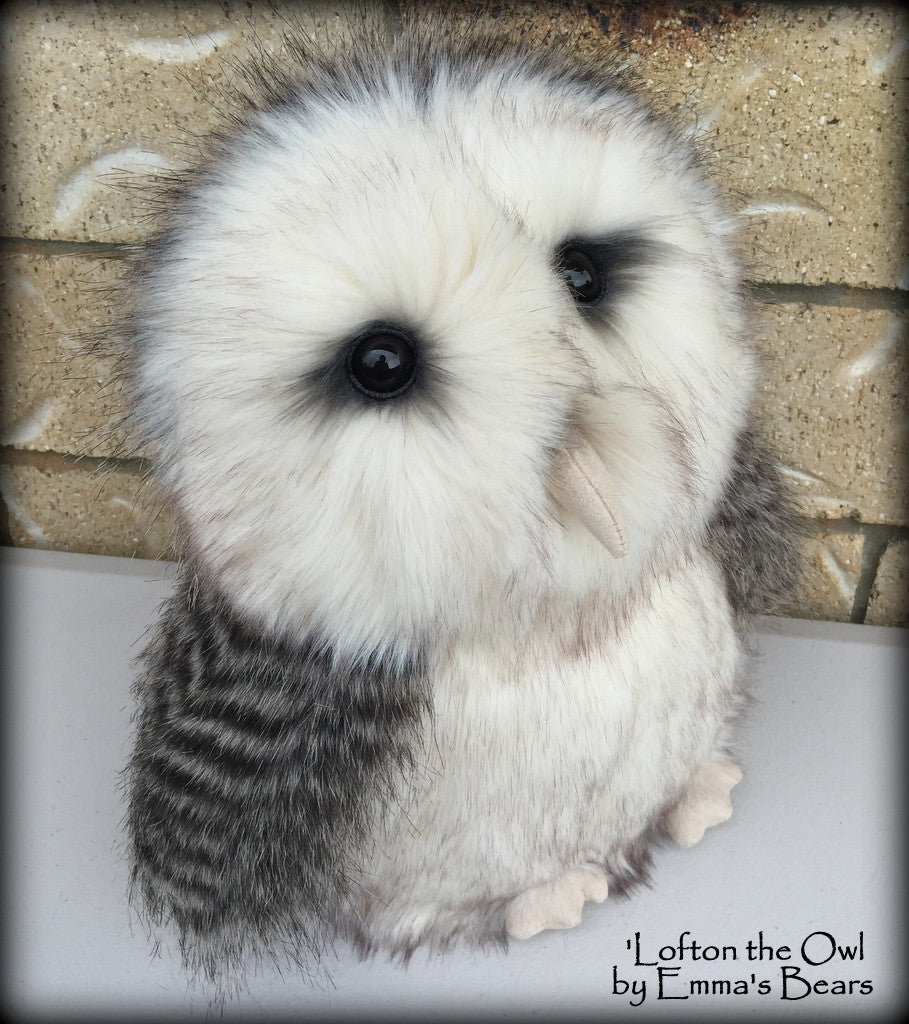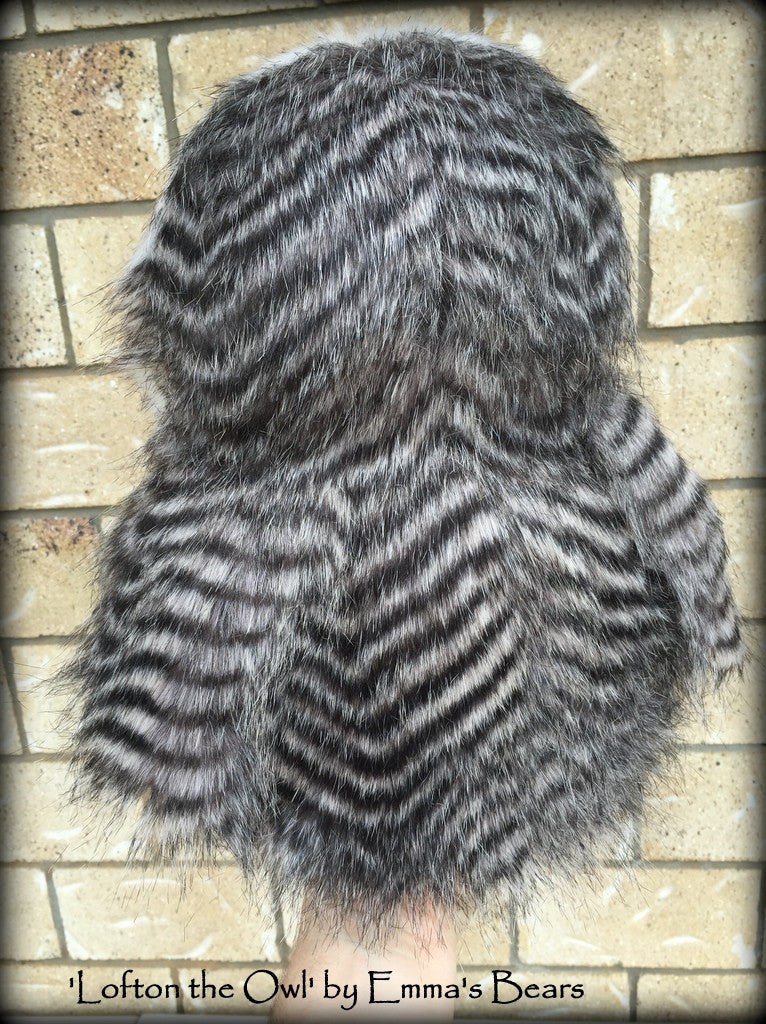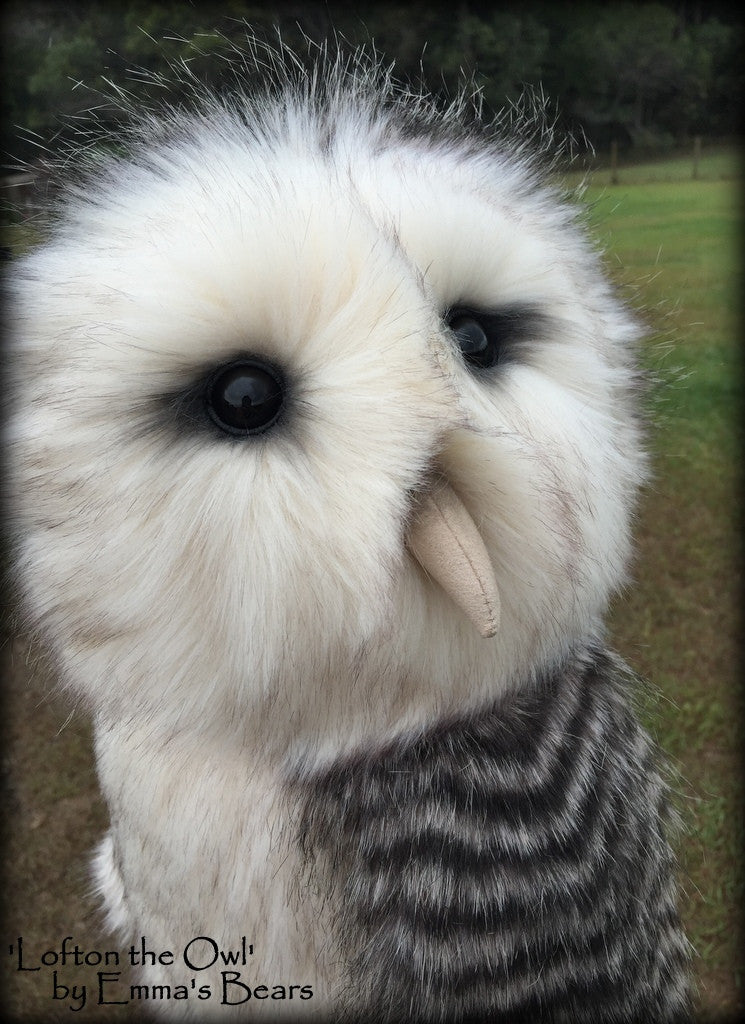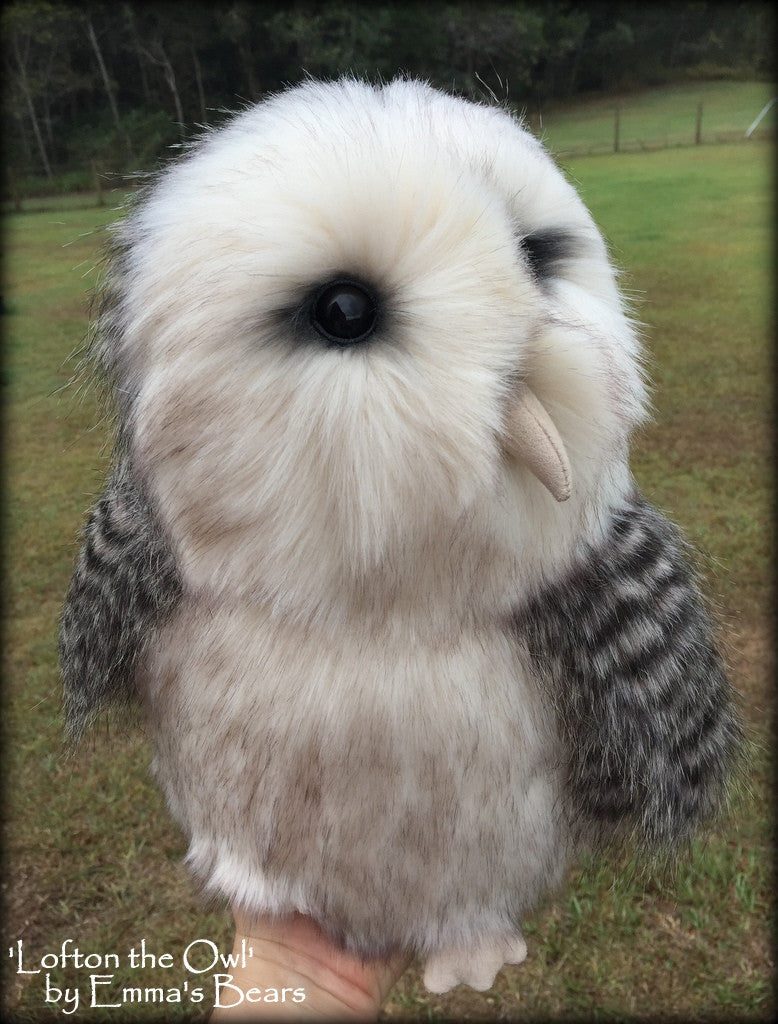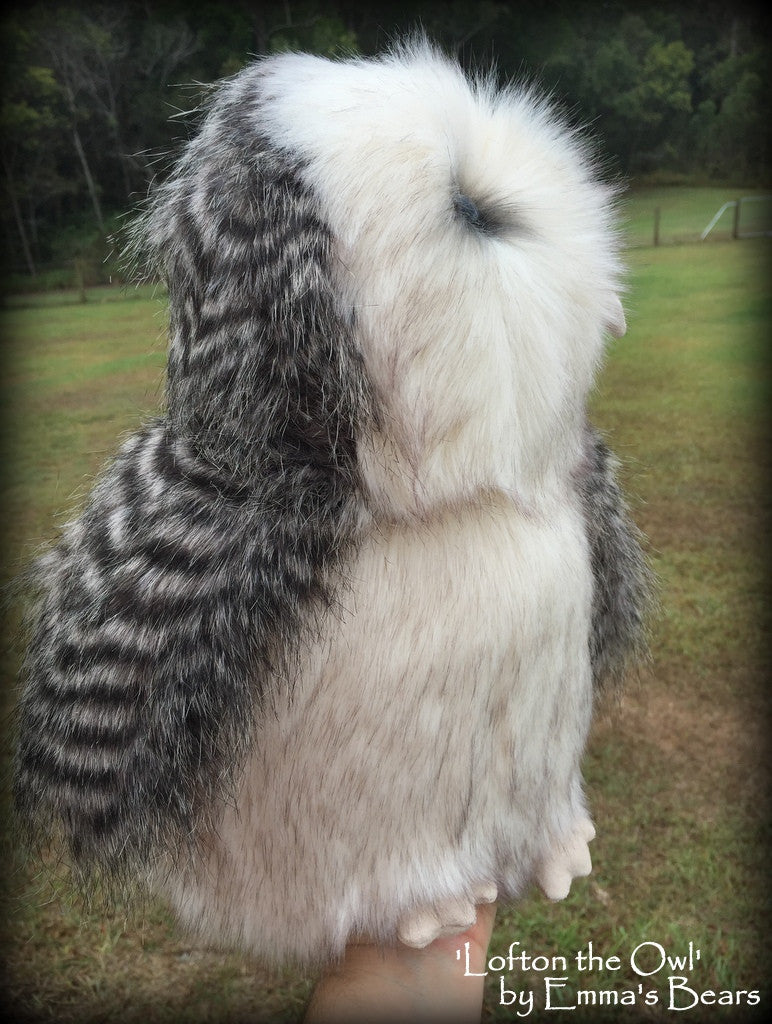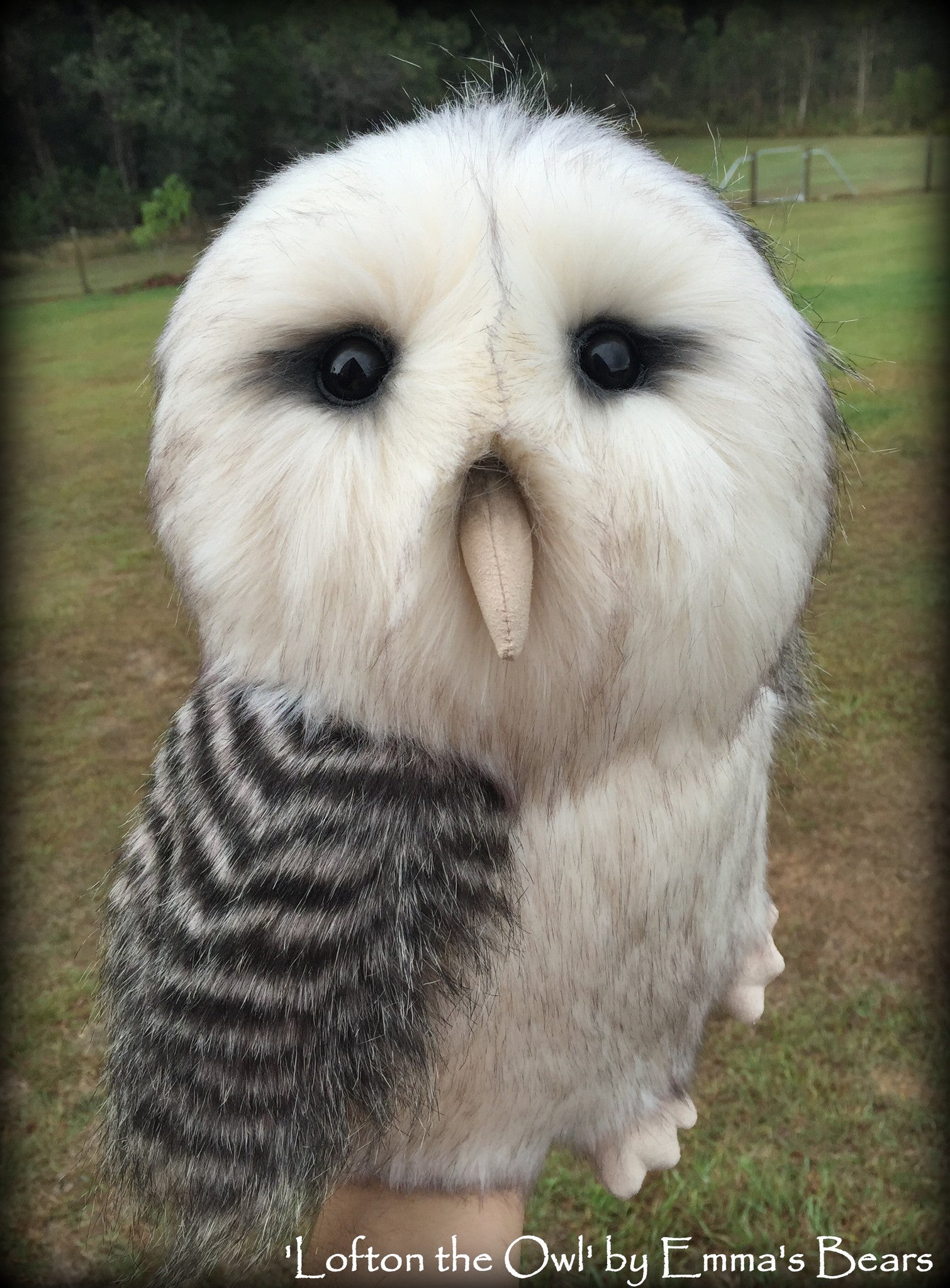 Lofton the Owl - 14" lifesize faux fur artist barn owl - OOAK by Emma's Bears
'Lofton the Owl'
By Emma and Mark Nicholson
14" (36cm)
Lofton the Owl is a gorgeous big bird made using our 'Barn Owl' design. His face and belly are made from our stunning dense 'Whisper' lightly tipped cream faux fur, while his back and wings have been made from on of our Chinchilla faux fur lines, cut upside down and brushed back to reveal the feather effect! 
Lofton looks out through big black glass eyes with hand sculpted polymer clay lids. His beak and feet are made from cream faux suede, he's lightly weighted in his belly to help is sit well and he has a neck-joint that means his head can swivel in a 350 degree range of motion (which is great for giving him some realistic Owl-like poses!).
Lofton is a one of a kind artist creation,not intended for children. We also have a limited edition Kit available for him if you're interested. 
  ~*~~*~  Please Note that these bears are designed to be Adult Collectables and not intended for infants and young children due to small parts (eyes) and potential for damage (excessive limb twisting/ busted seams etc) – however child safe versions can be custom made and I would think that the bears would be fine with sensible, gentle children (yes – I am sure they exist!) Convo me if you have any concerns. ~*~~*~