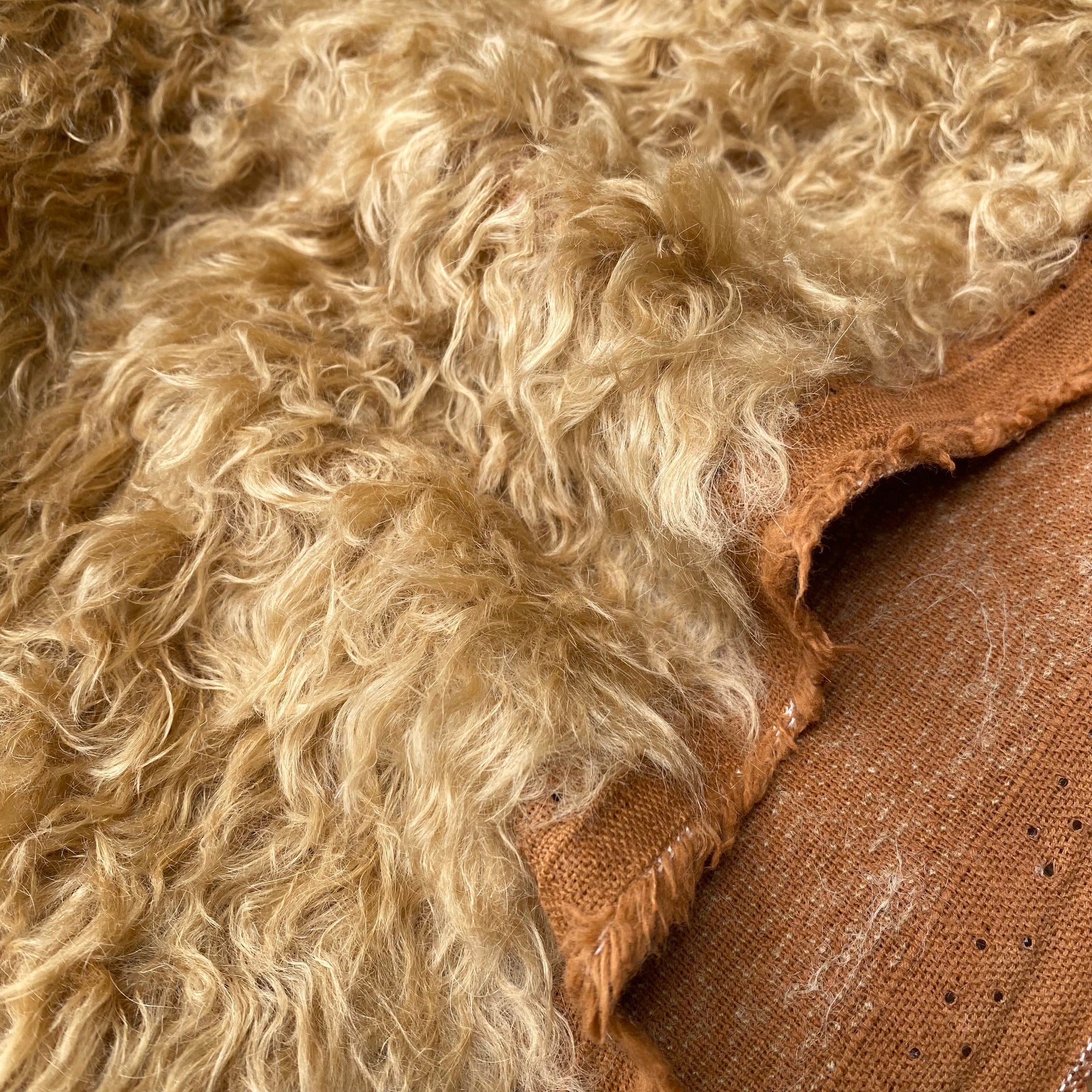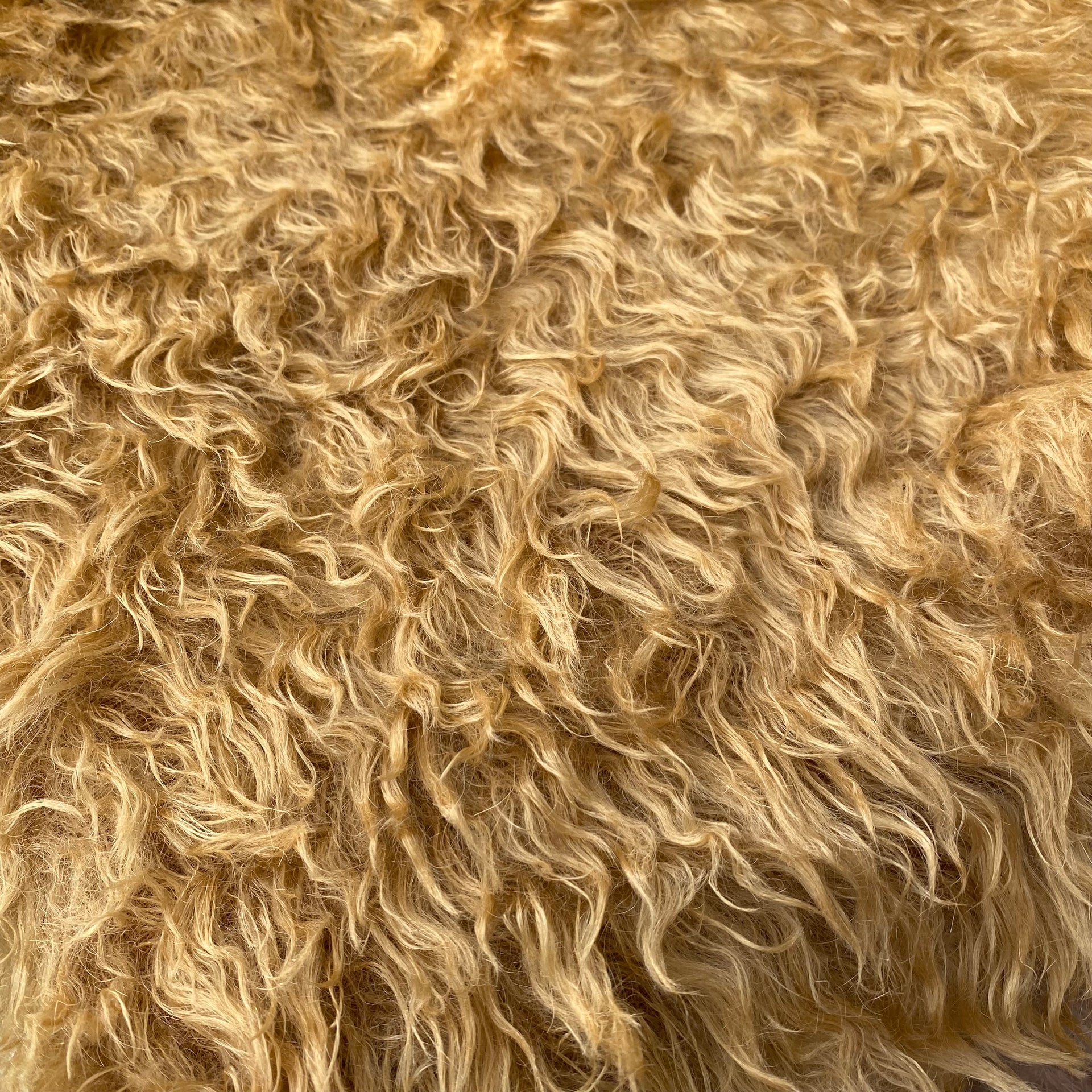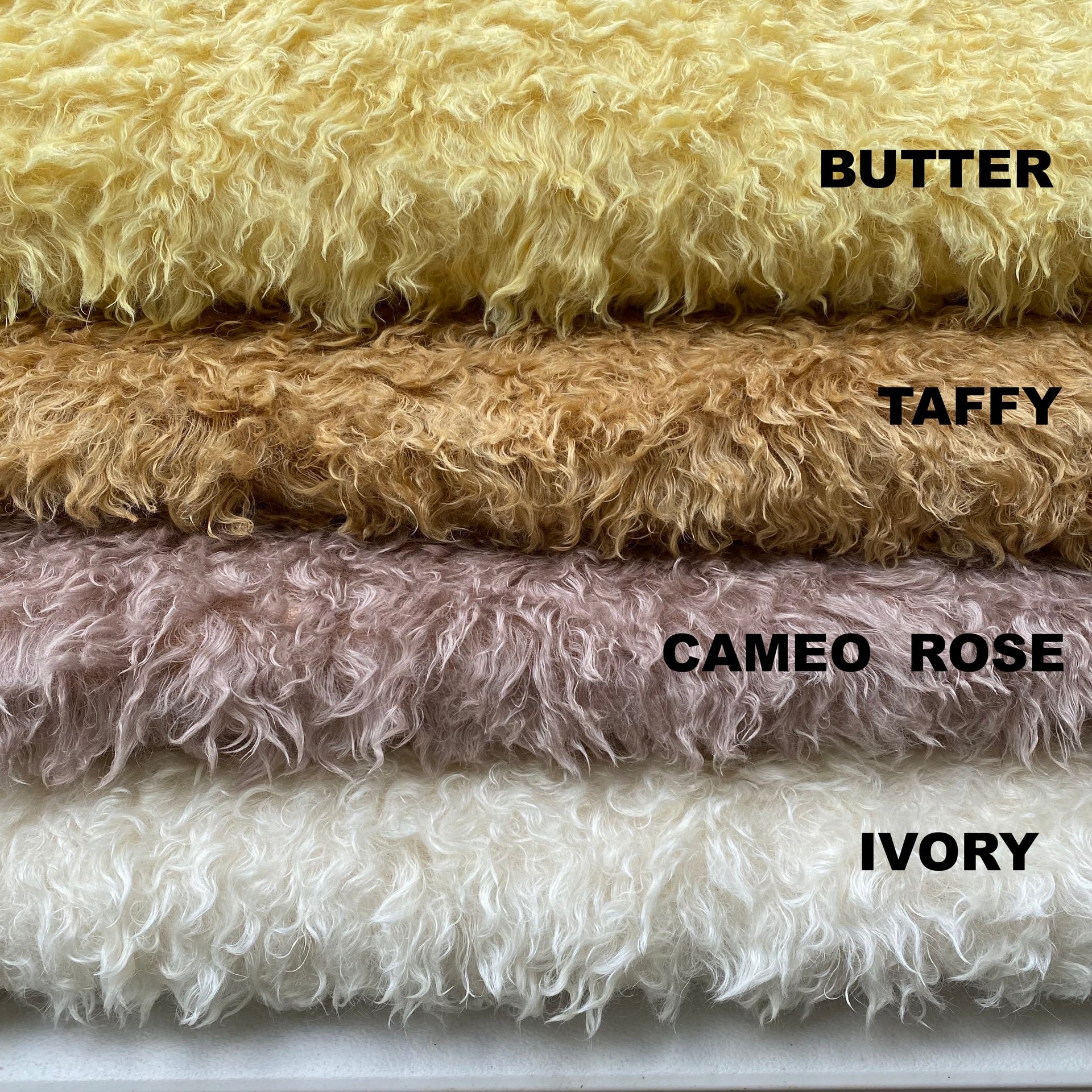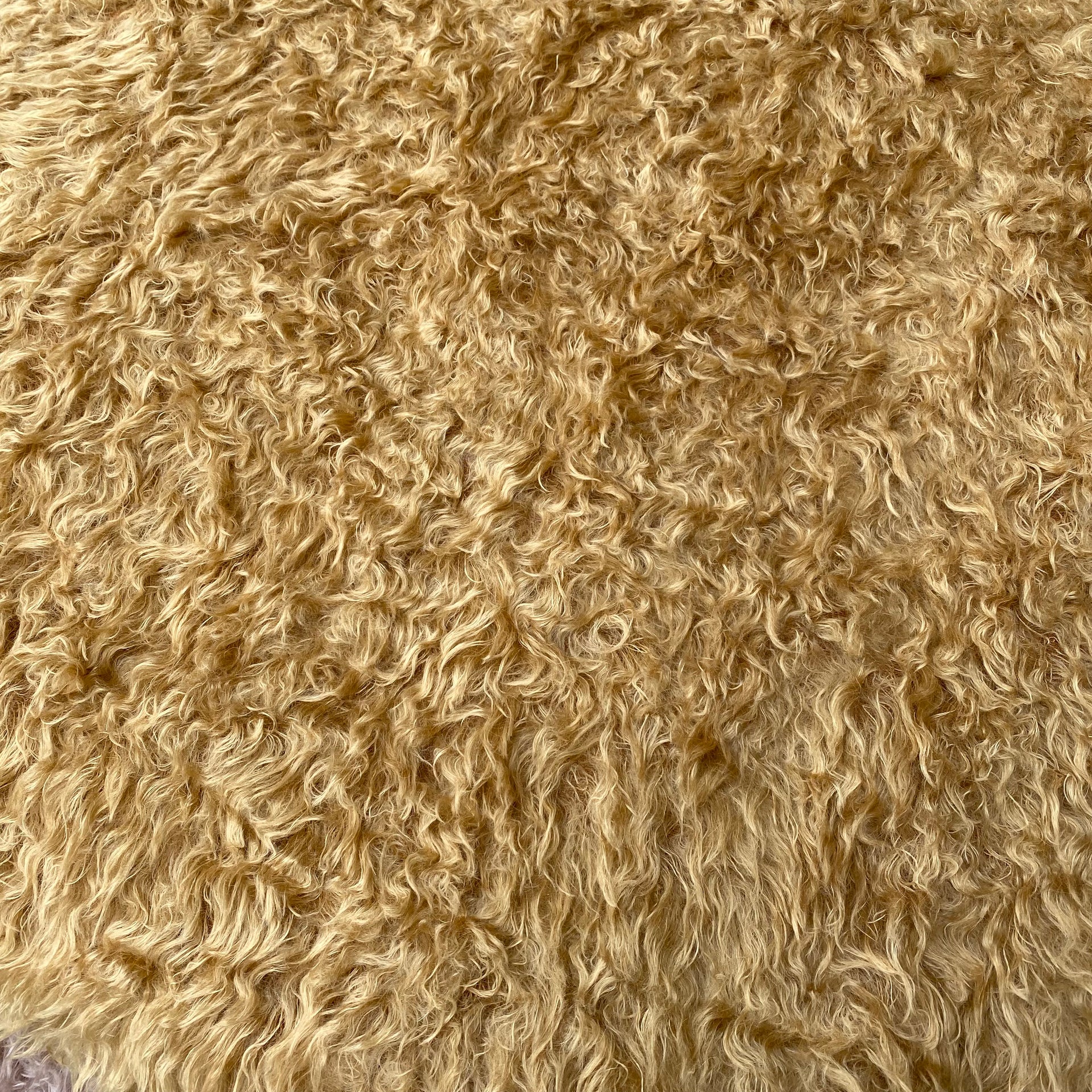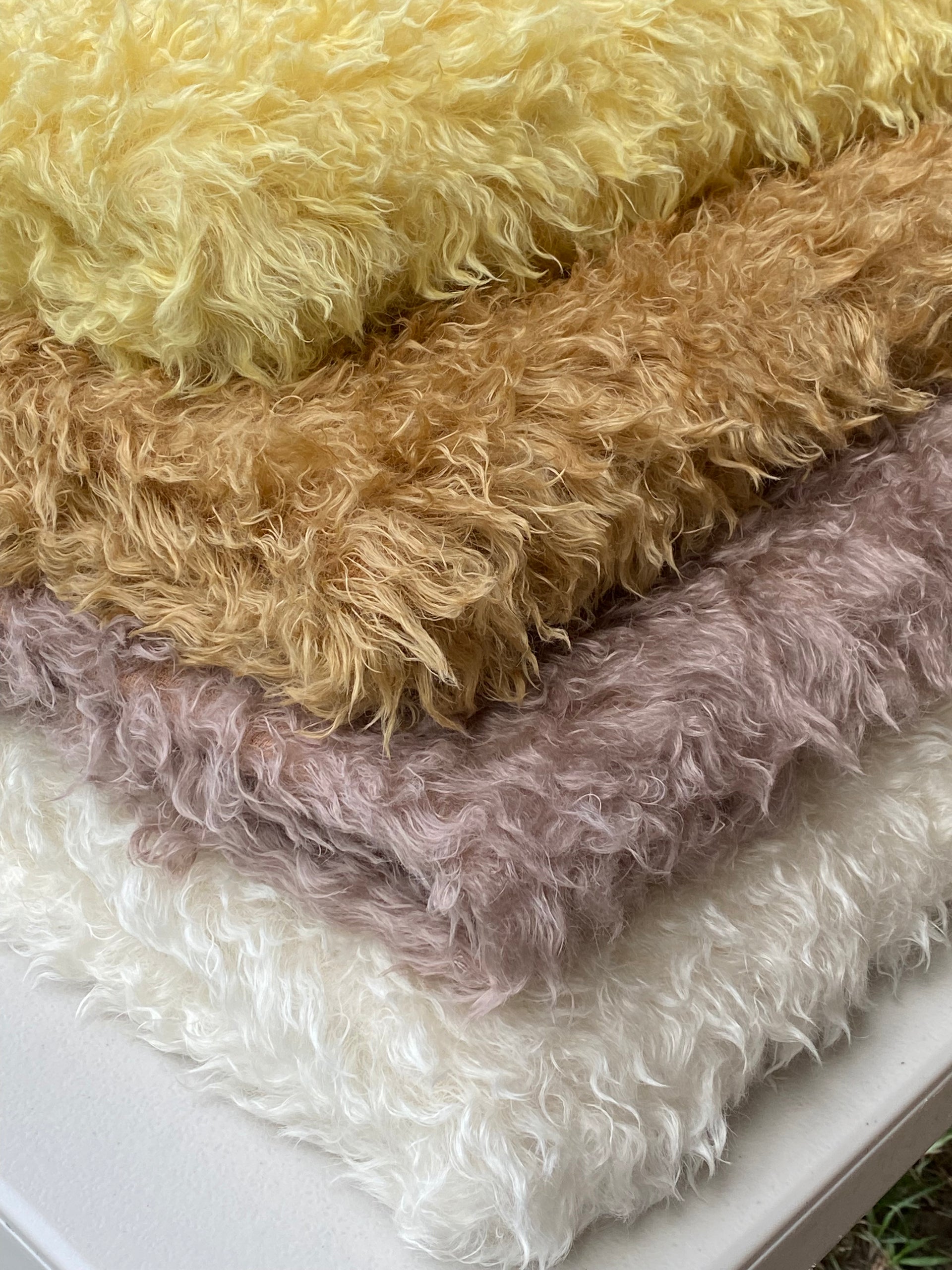 LIMITED Taffy Shaggy - 38mm Distressed Mohair
38mm Pile, Shaggy Helmbold Mohair
This is a very pretty piece of brand new 100% German mohair fur in a delicious warm taffy colouring on a slightly darker backing. 
The pile is long and distressed with shaggy curls and swirls giving it a very interesting texture.
Photos have been taken in both the shade and direct sunlight to show the texture and shine on the pile. 
The following sizes are available via the drop down menu above:
Fat 1/16 35cm x 25cm (14" x 10")
Fat 1/8m 50cm x 35cm (19" x 14" Inches)
Fat 1/4m 50cm x 70cm (19" x 28" Inches)