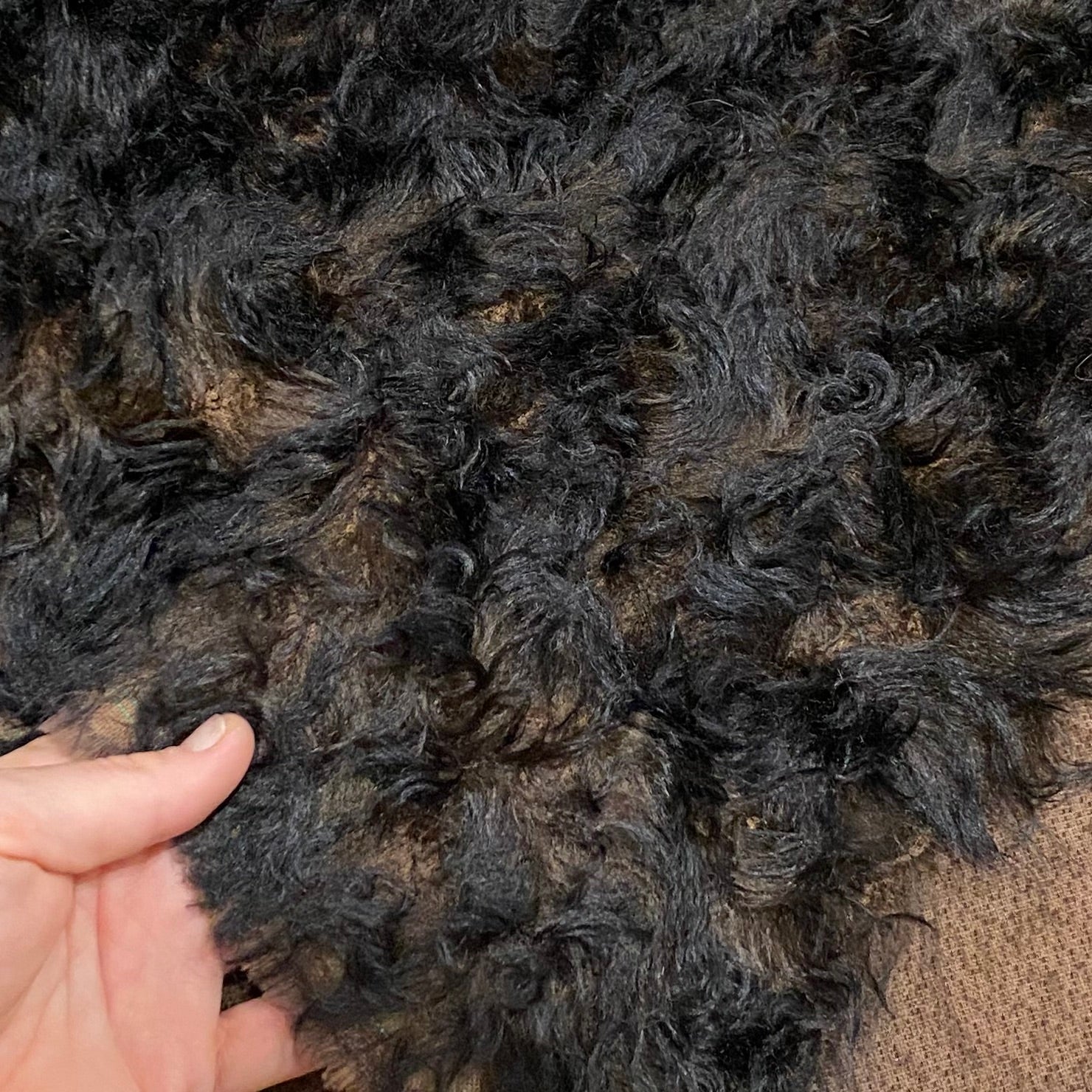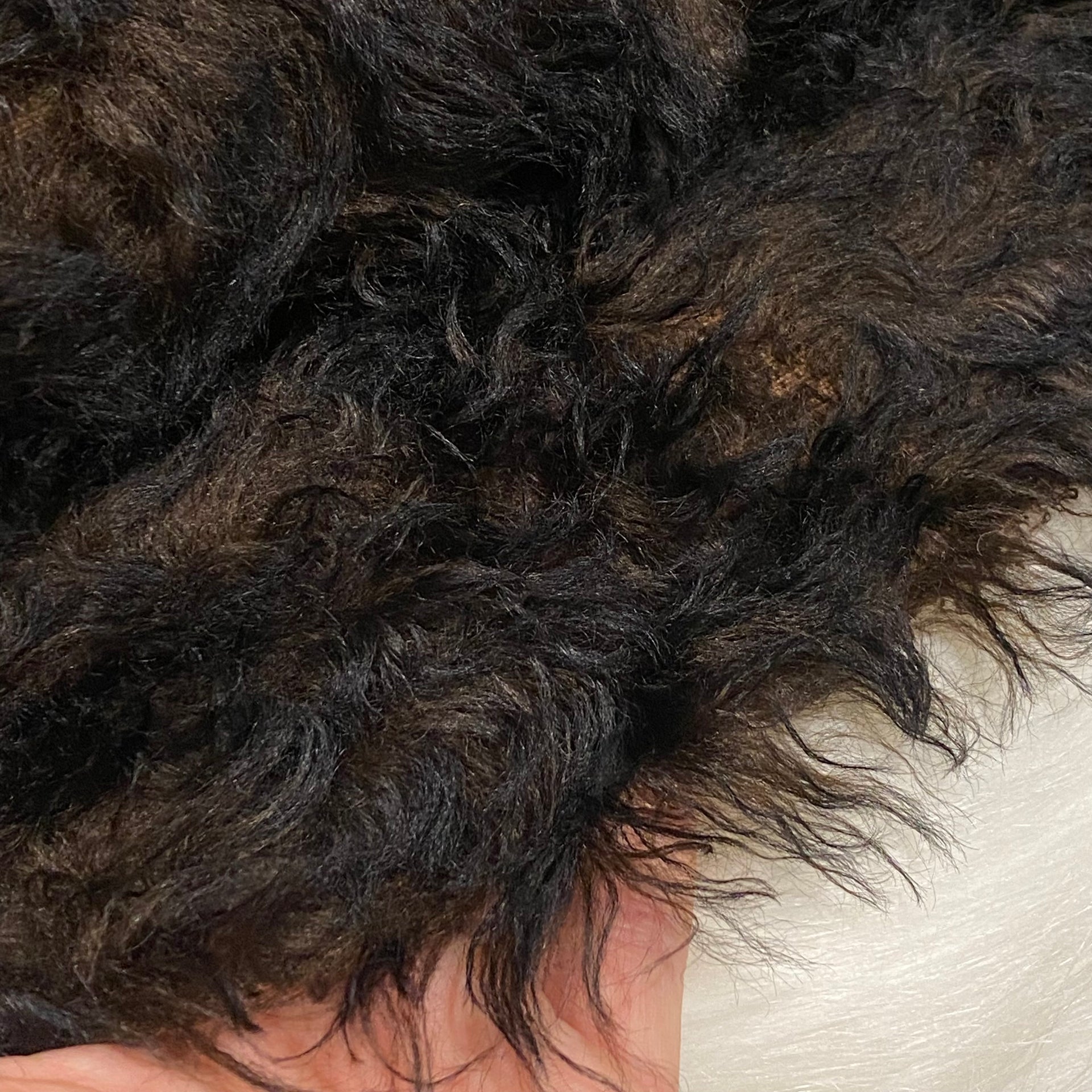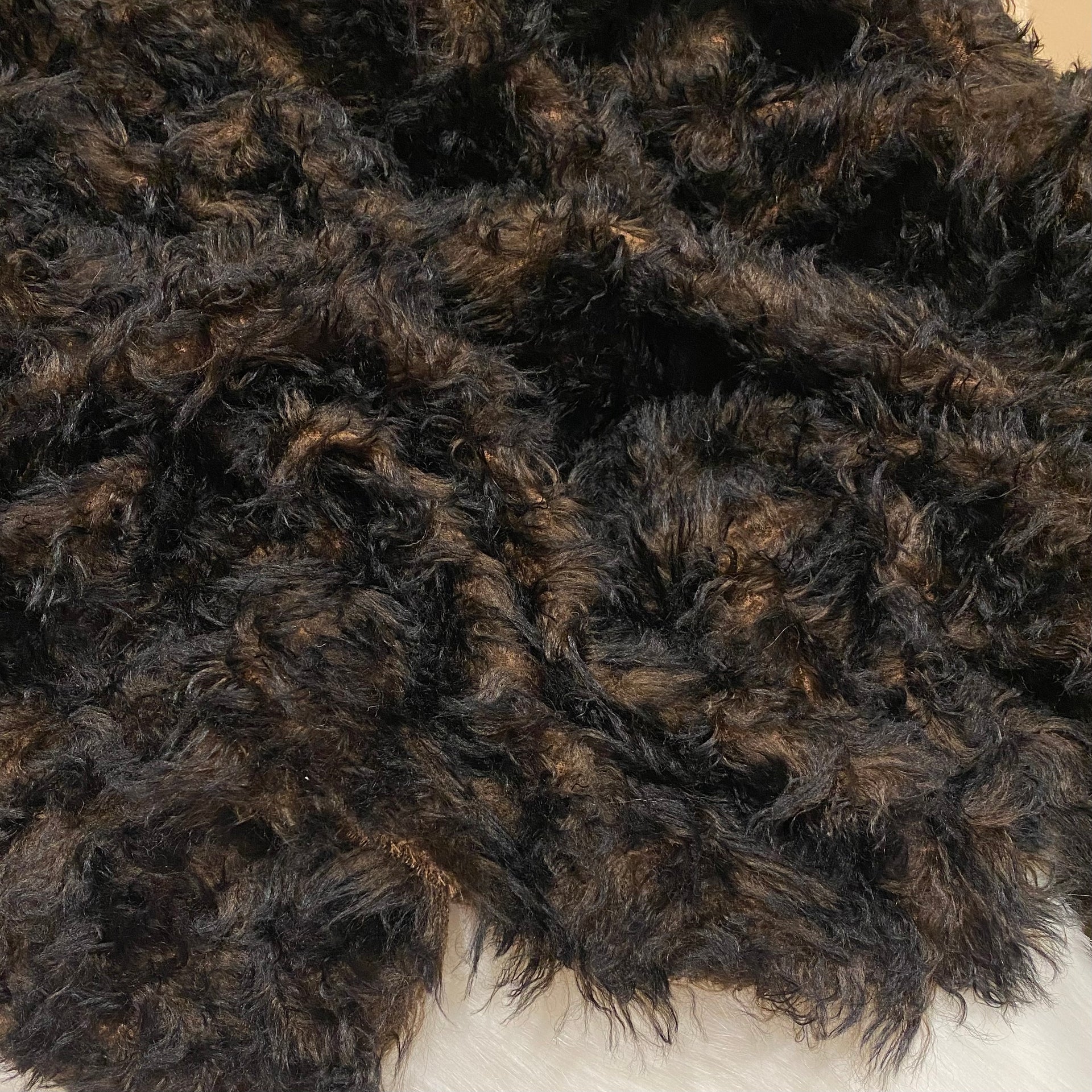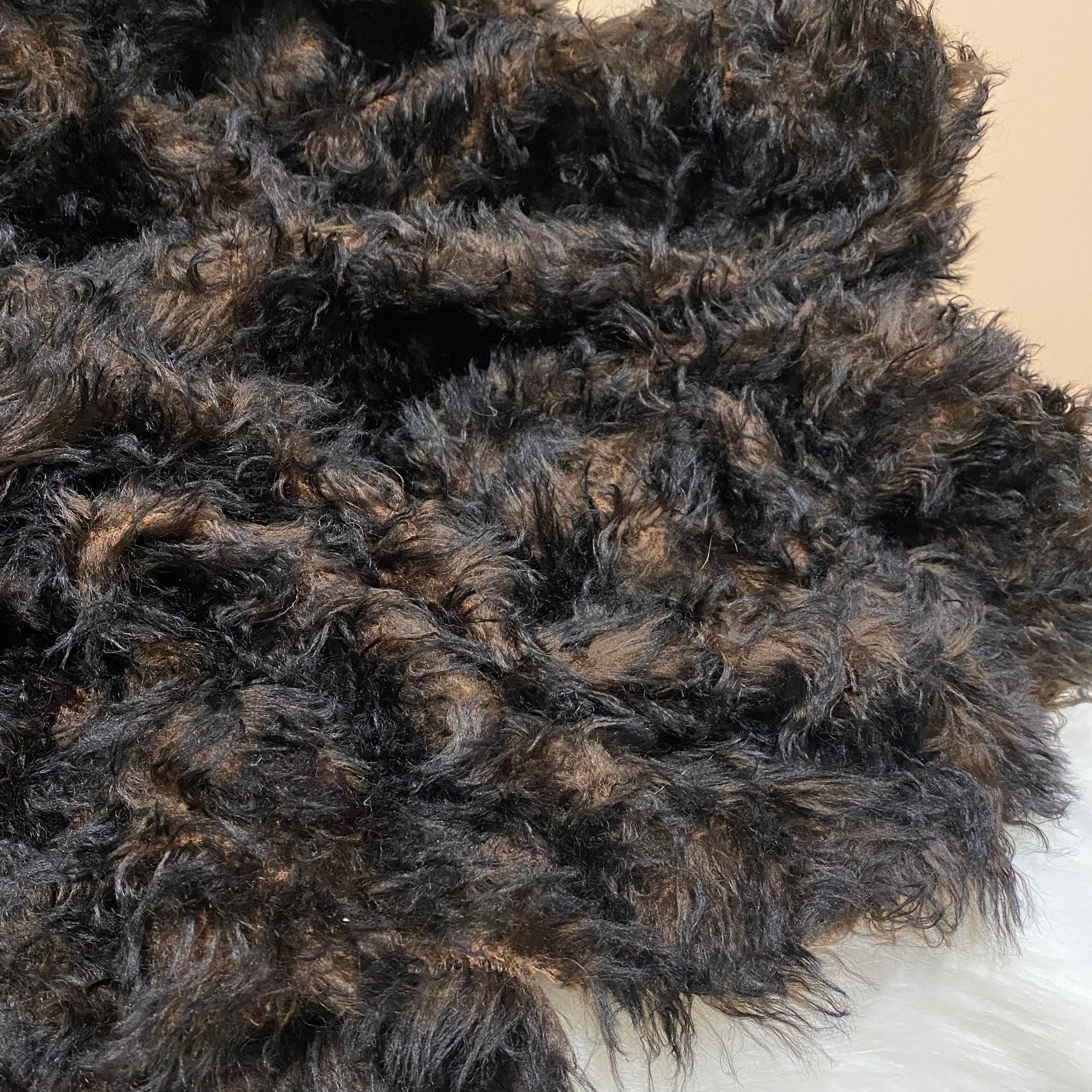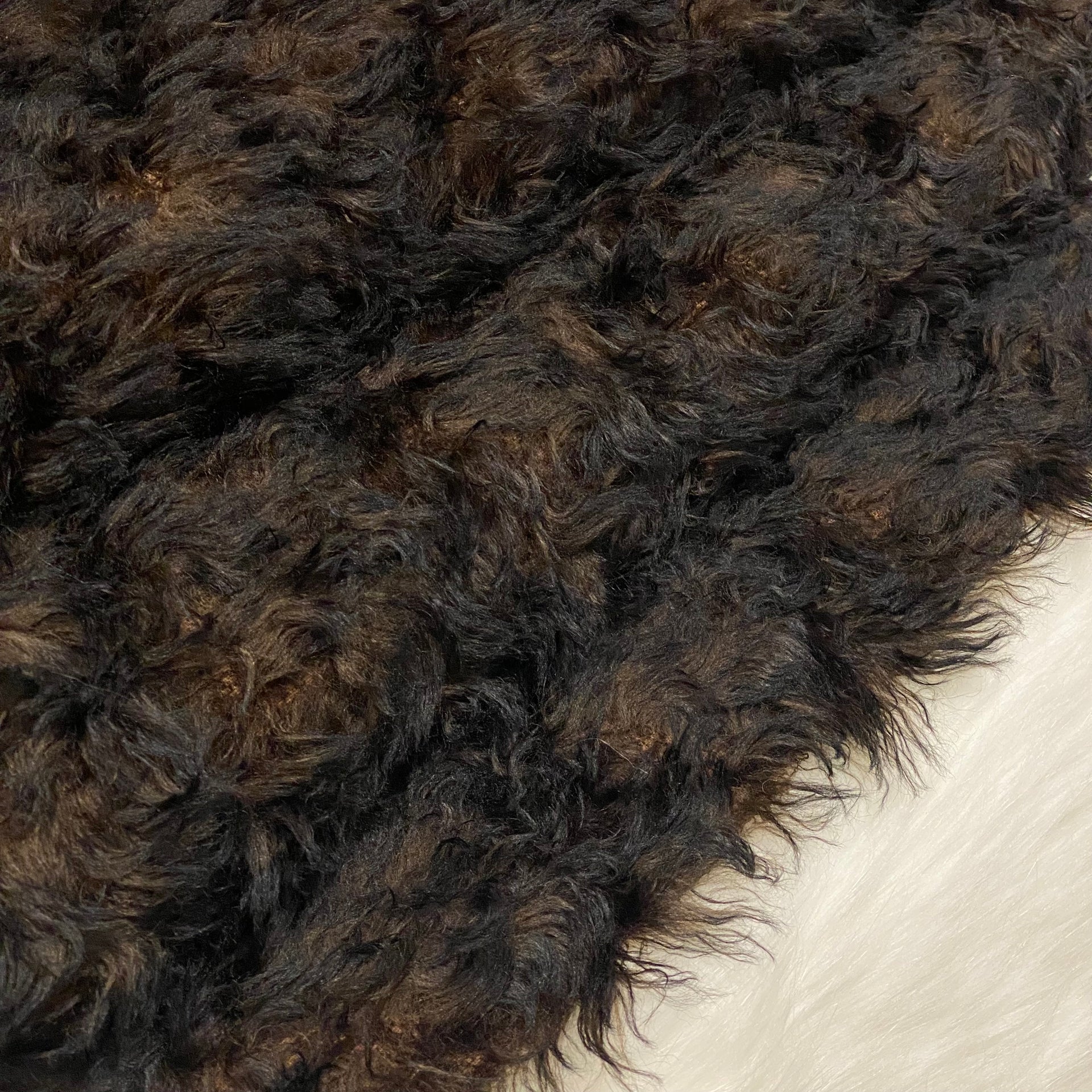 LIMITED Darkest Grizzly - 41mm Tipped Rosette Mohair
41mm Pile, rosette swirled Steiff-Schulte mohair
This is a gorgeous piece of brand new 100% limited edition German mohair fur in a classic grizzly colouring with a deep brown base colour with a dark tip. 
The pile has an unusual rosette-swirled effect, allowing you to see the backing and tip colour from all angles.  
Photos have been taken in both the shade and direct sunlight to show the texture and shine on the pile. 
The following sizes are available via the drop down menu above:
Fat 1/16 35cm x 25cm (14" x 10")
Fat 1/8m 50cm x 35cm (19" x 14" Inches)
Fat 1/4m 50cm x 70cm (19" x 28" Inches)