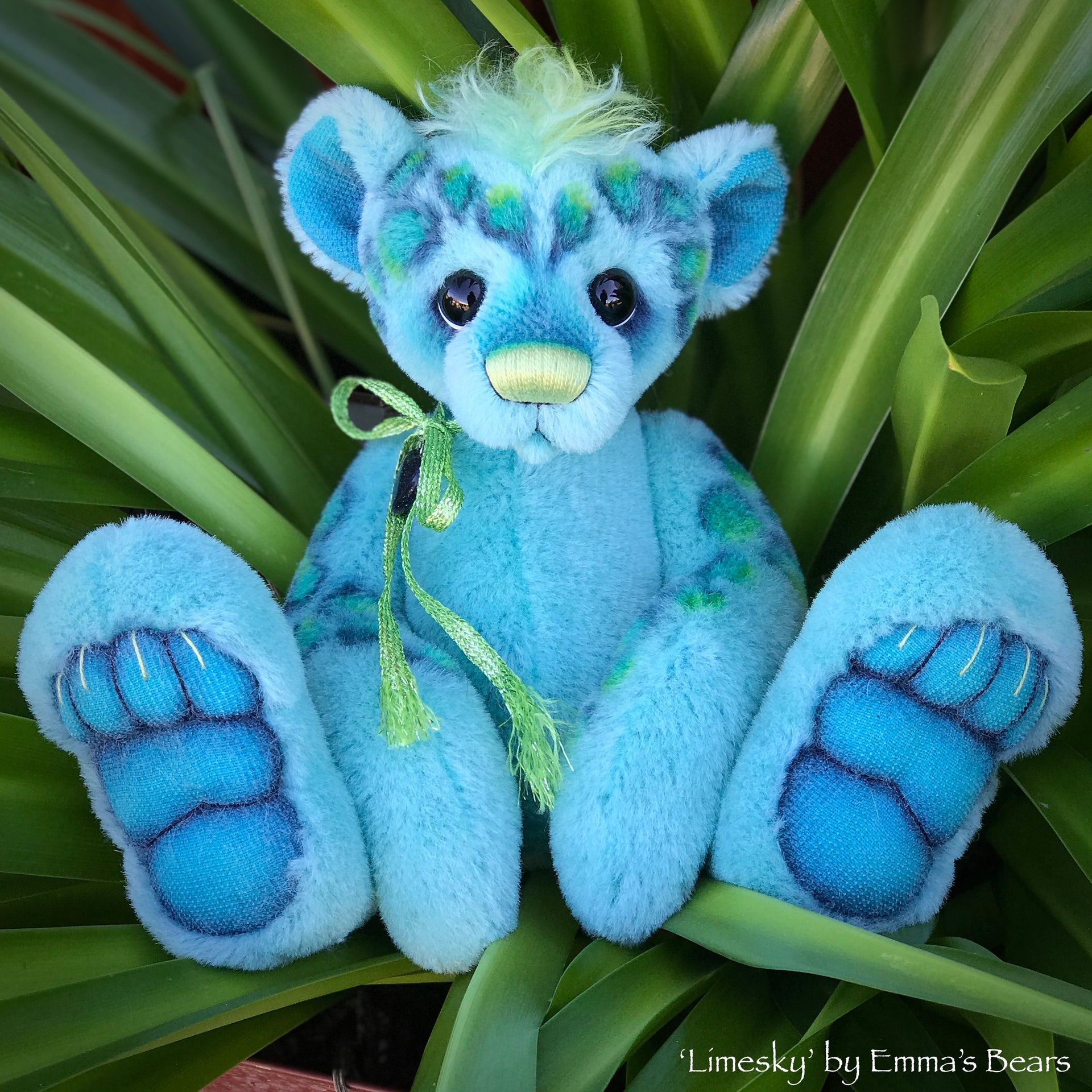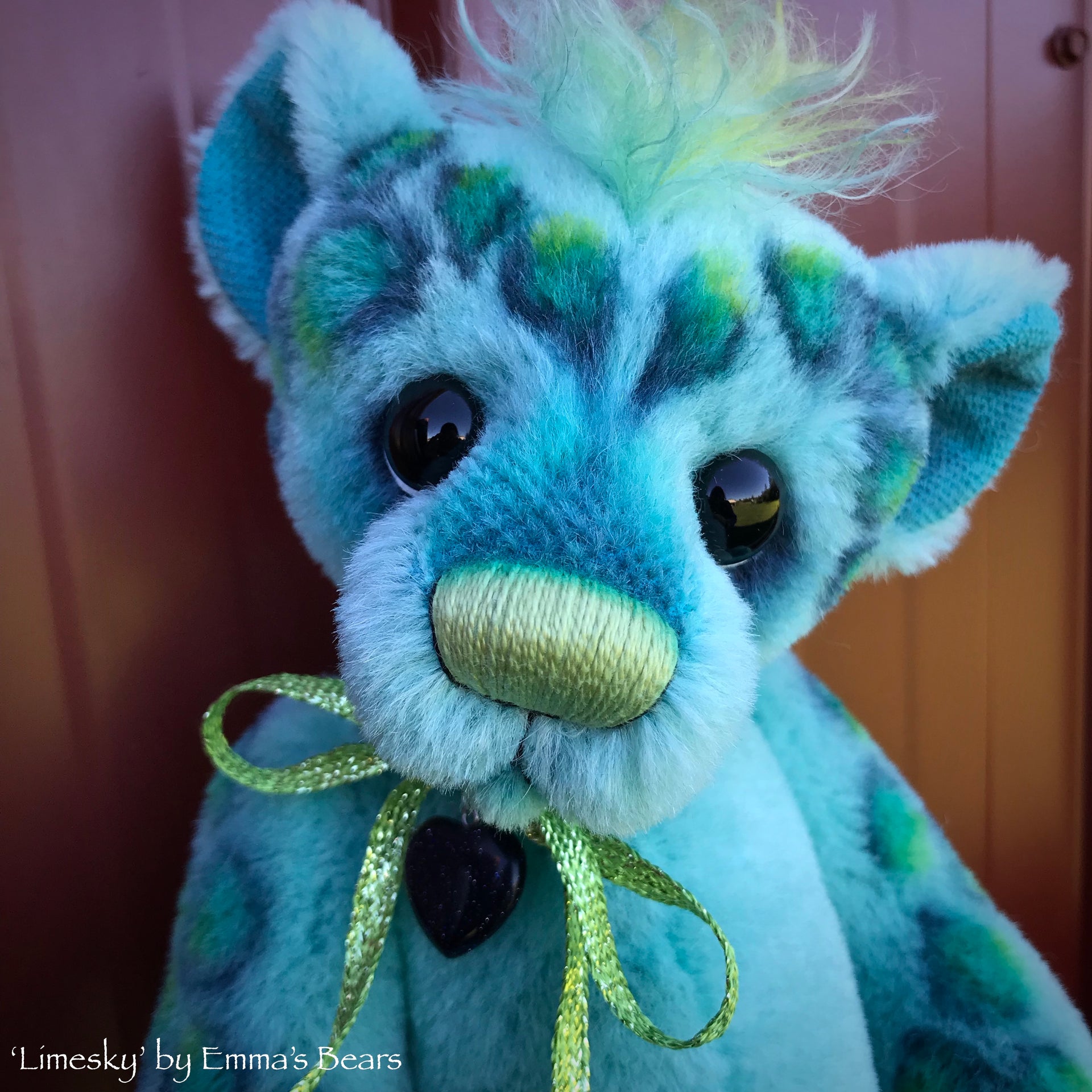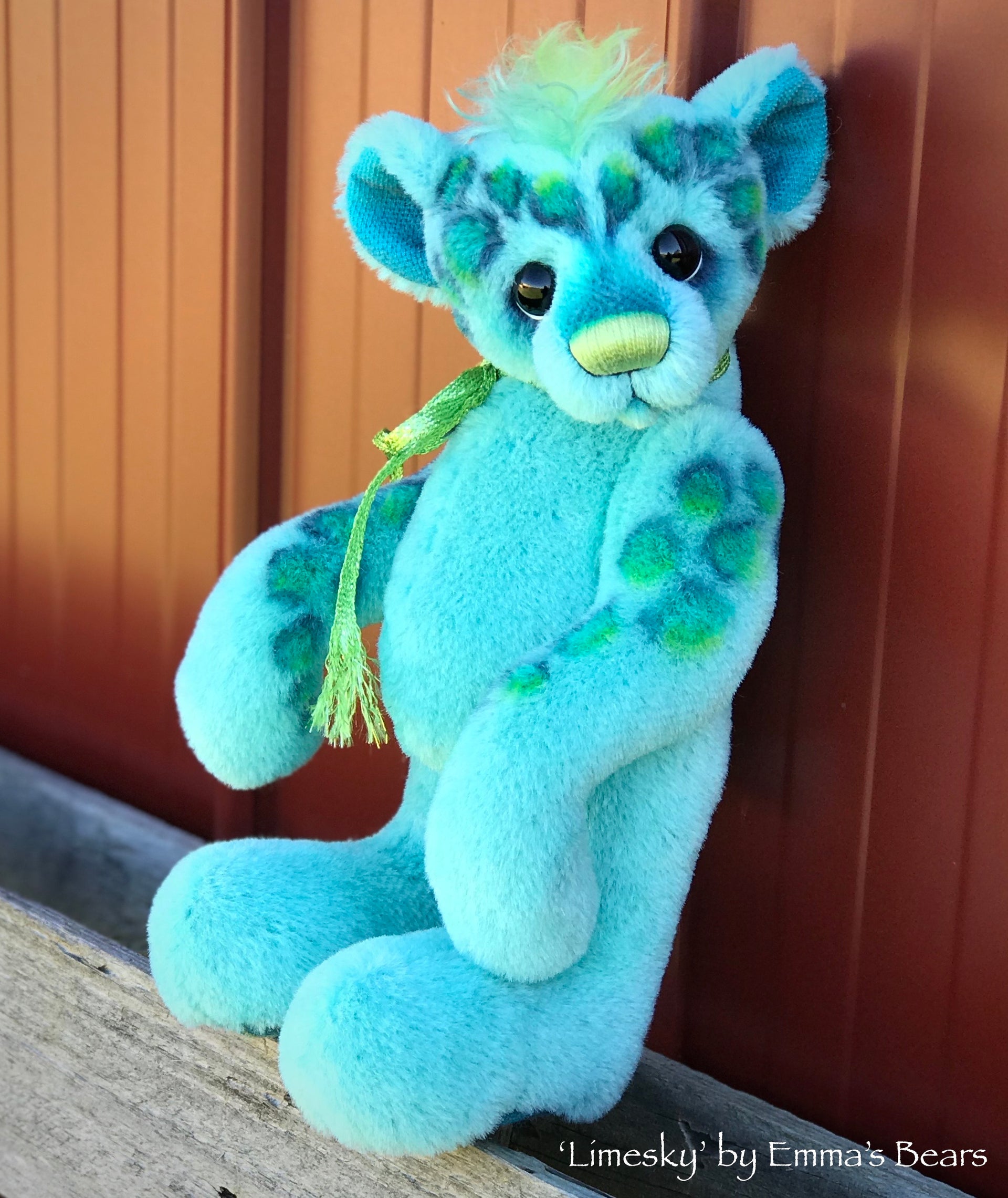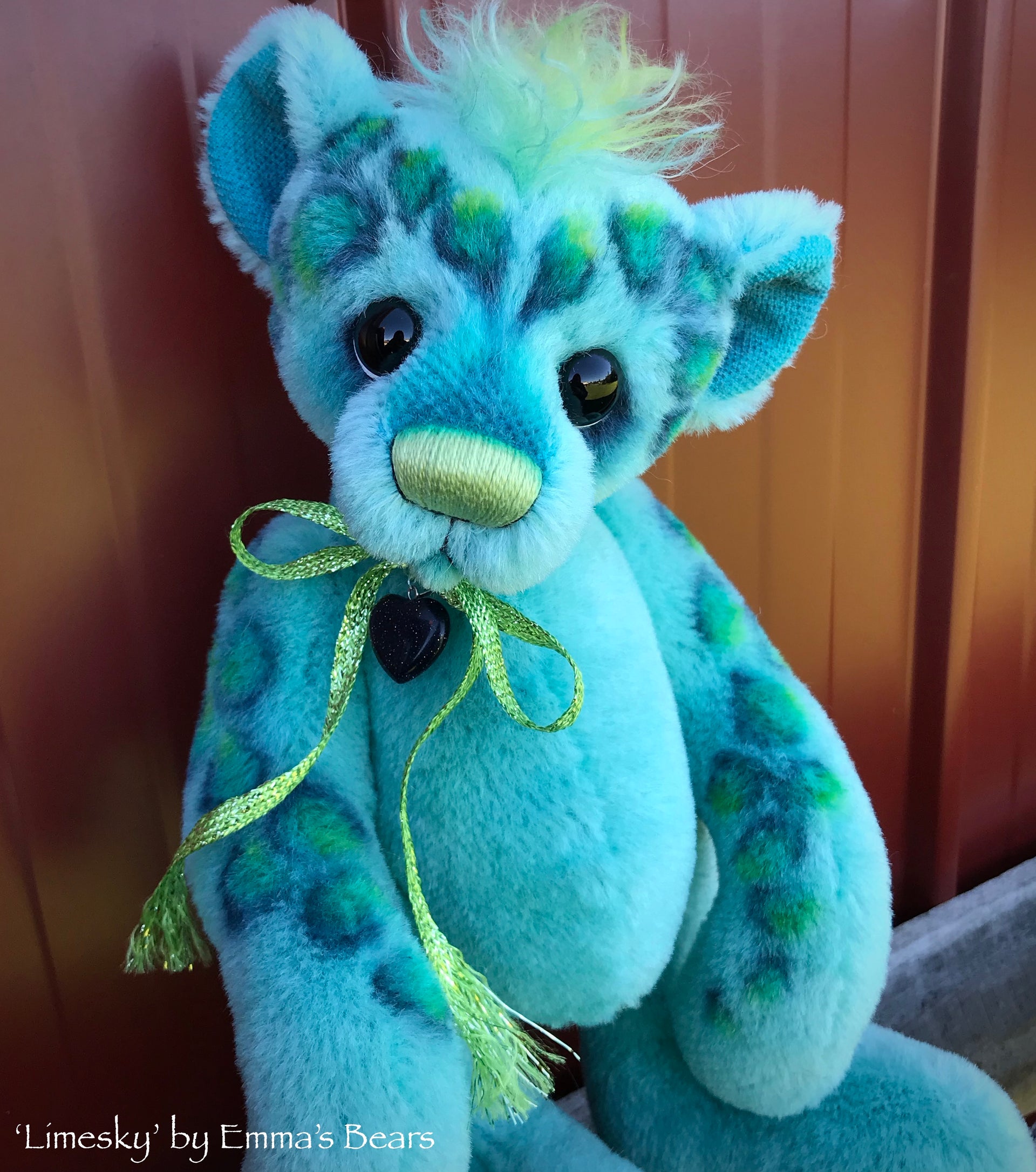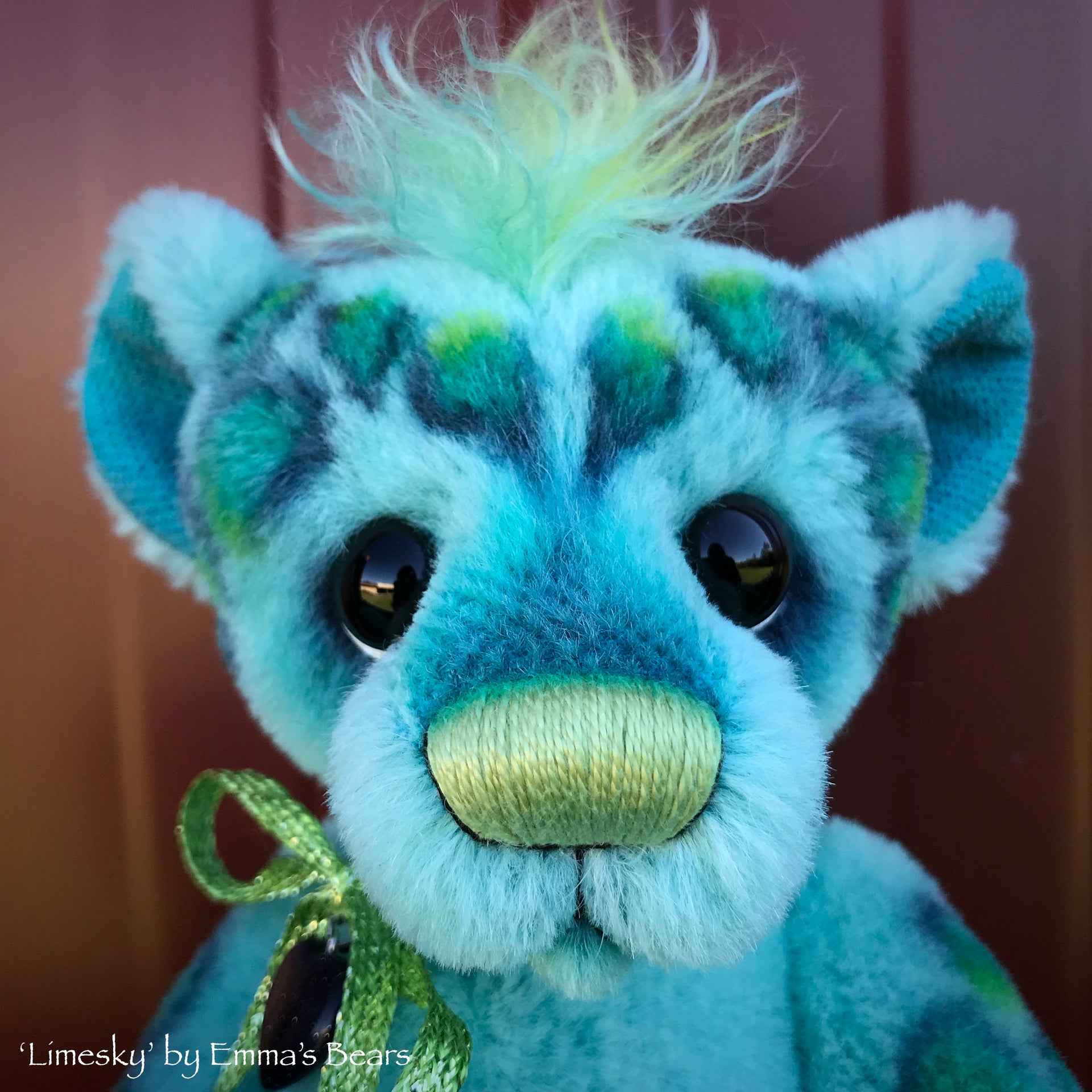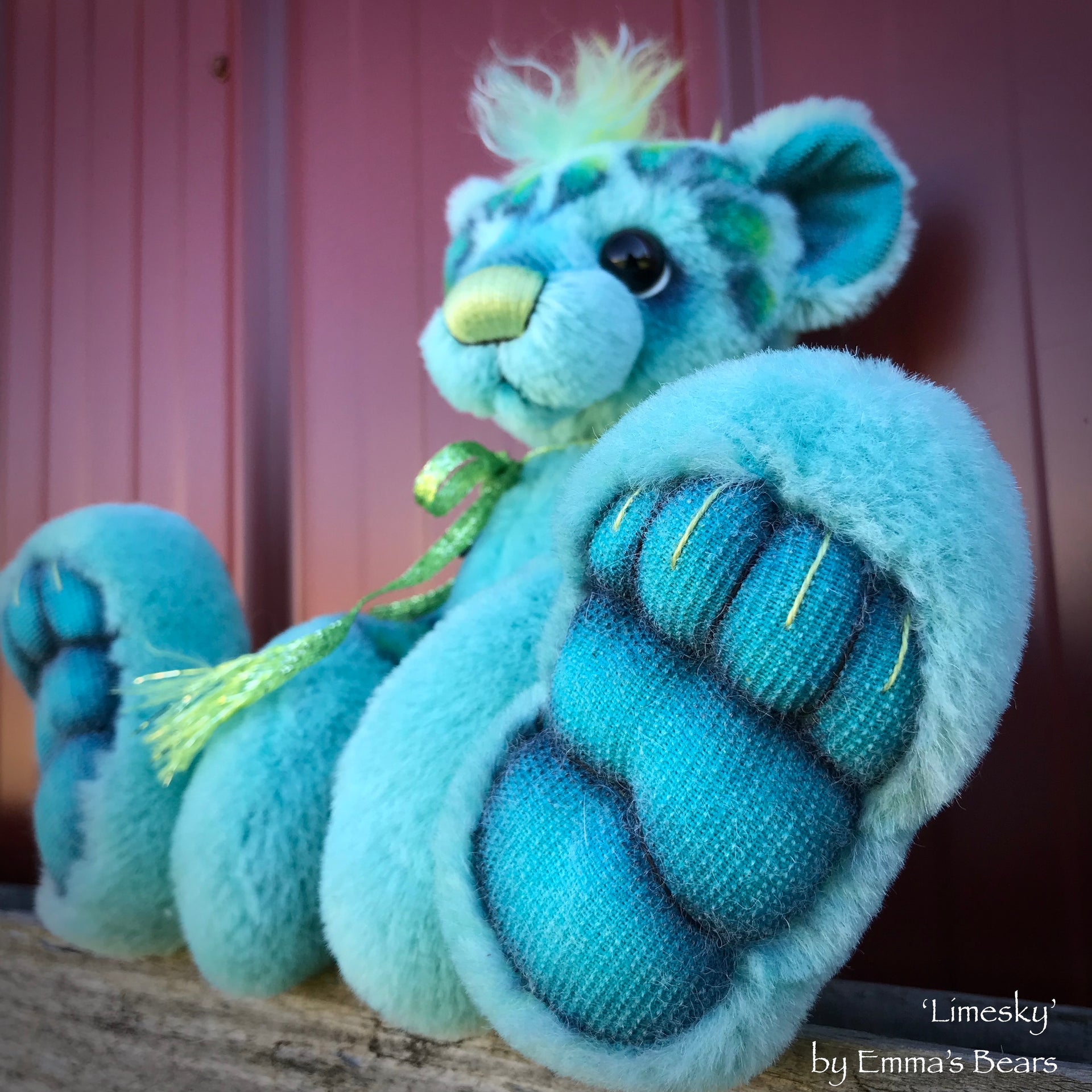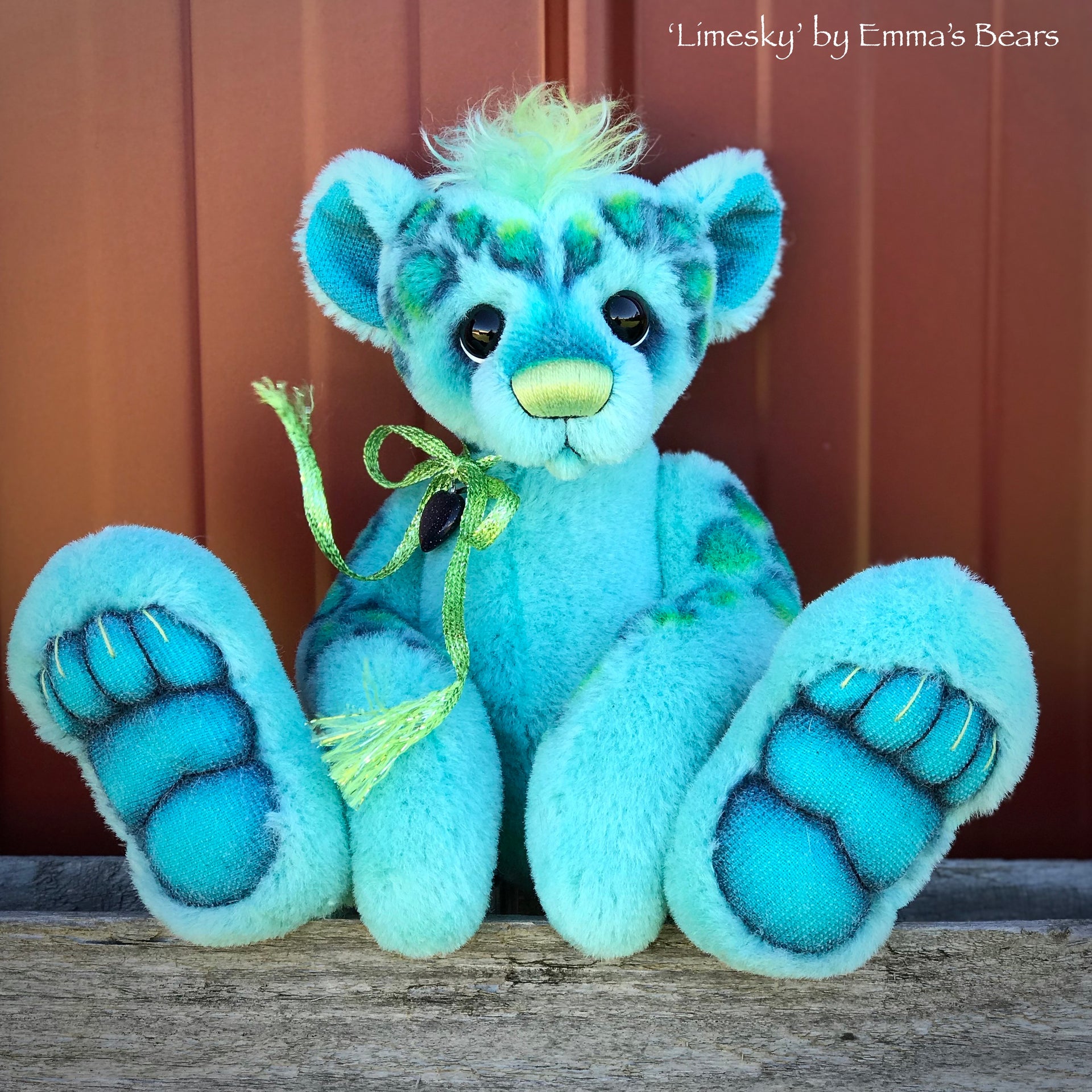 Limesky - 12" Hand-dyed Alpaca Bear by Emma's Bears - OOAK
Limesky
By Emma and Mark Nicholson

12" (31cm)

Limesky is a very different kind of bear. He is made in a design we drew up over 15 years ago, so is a little more quirky then some of our more modern pieces! He has big over-sized feet, long curved arms and the cutest little face. We cut him predominantly from a piece of hand-dyed turquoise short alpaca. The backing on this fur was a few shades darker then the pile, so we reversed it to use as his foot pads, giving the perfect colour contrast. 
He looks out through big black glass eyes and has a little tuft of multi-tonal hand-dyed long pile mohair for his 'hair'. We've hand embroidered his nose in a funky lime-green to match in with his bright hair, and accessorised him with a shimmering lime green bow and sparkling dark blue heart pendant. Limesky features our 3D pulled foot pad detailing with lots of inktense shading and lime-green 'claw' embroidery. He also features inktense spot detailing across his forehead and down his long arms. 
Limesky is a one of a kind artist bear. 
~*~ Please Note that these bears are designed to be Adult Collectables and not intended for infants and young children due to small parts and potential for damage