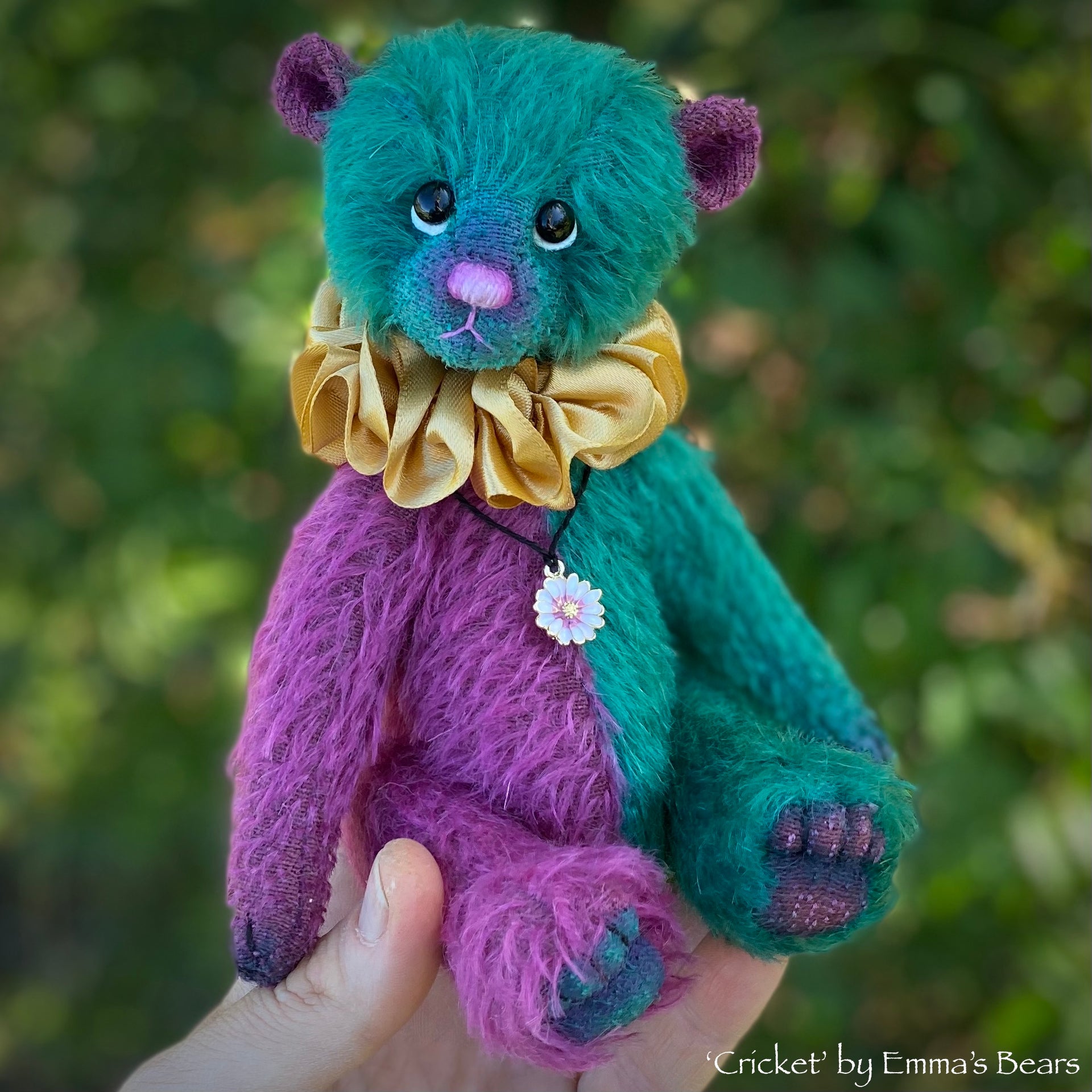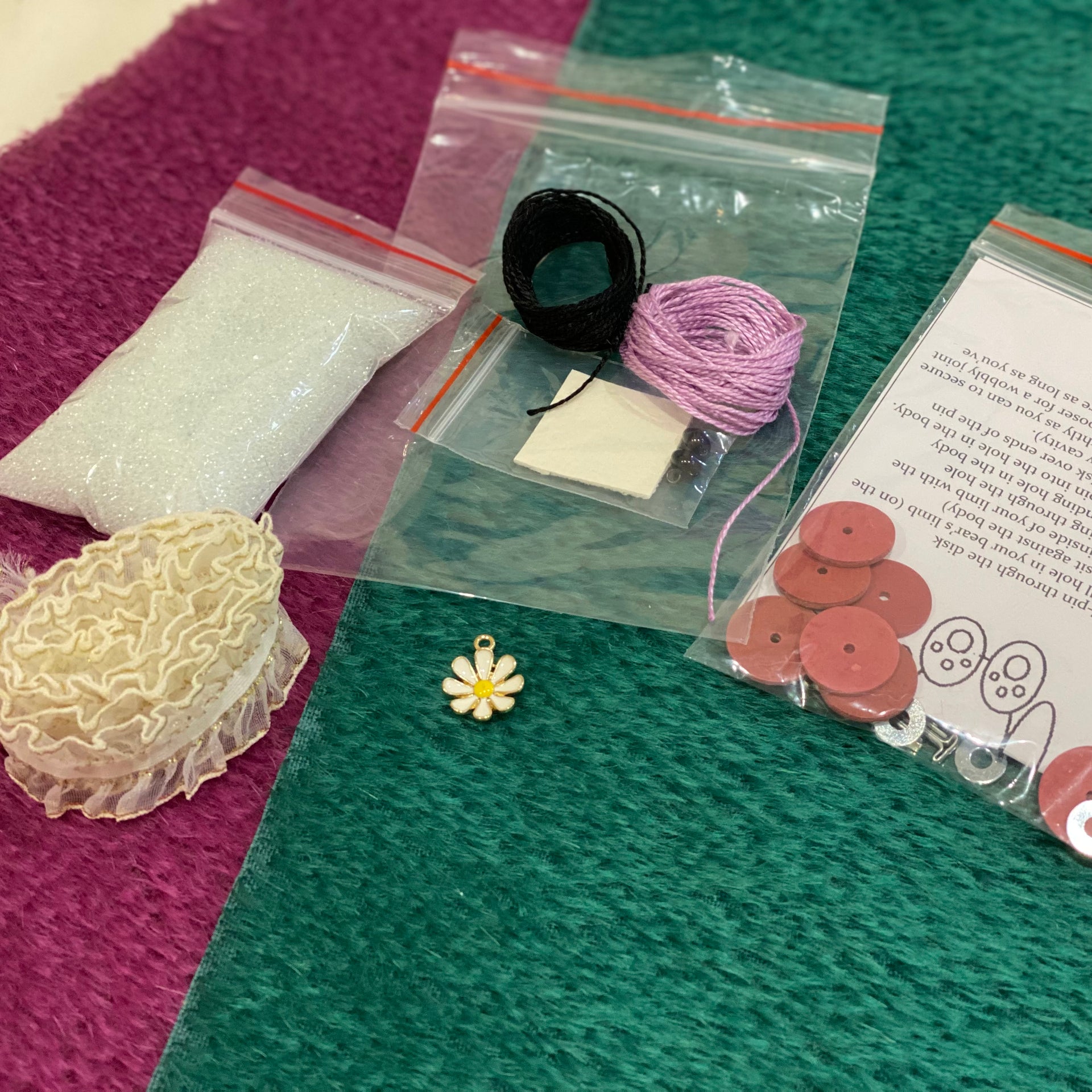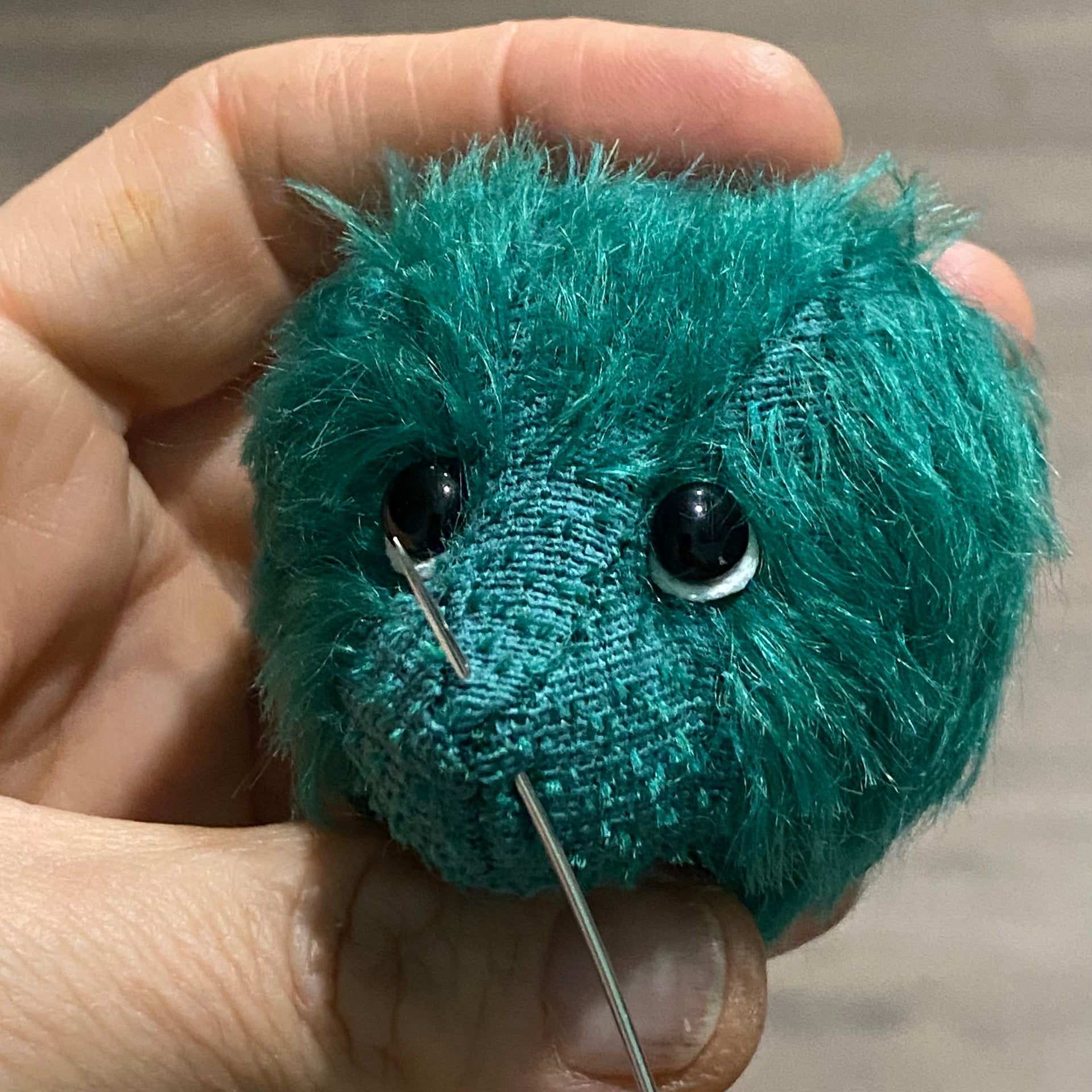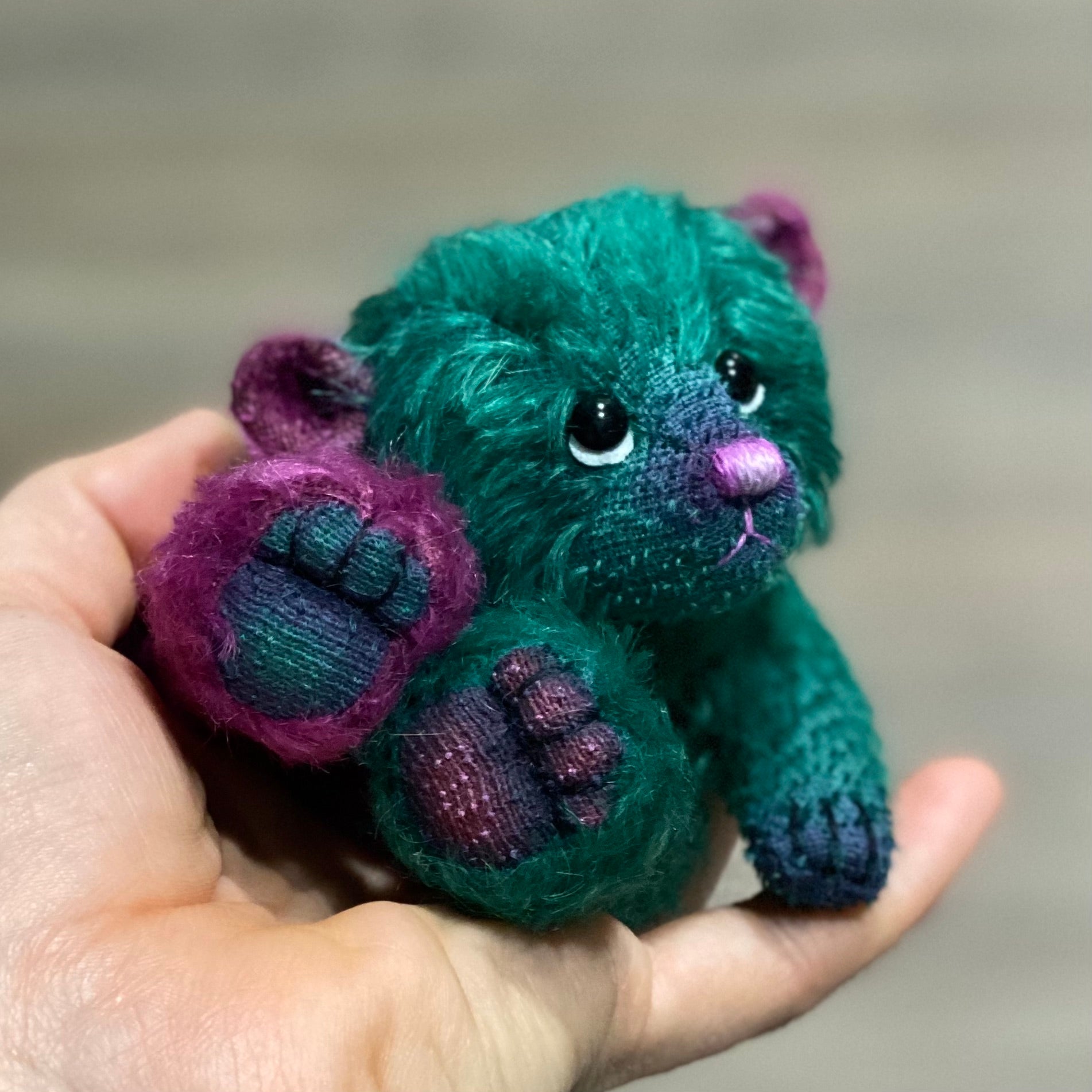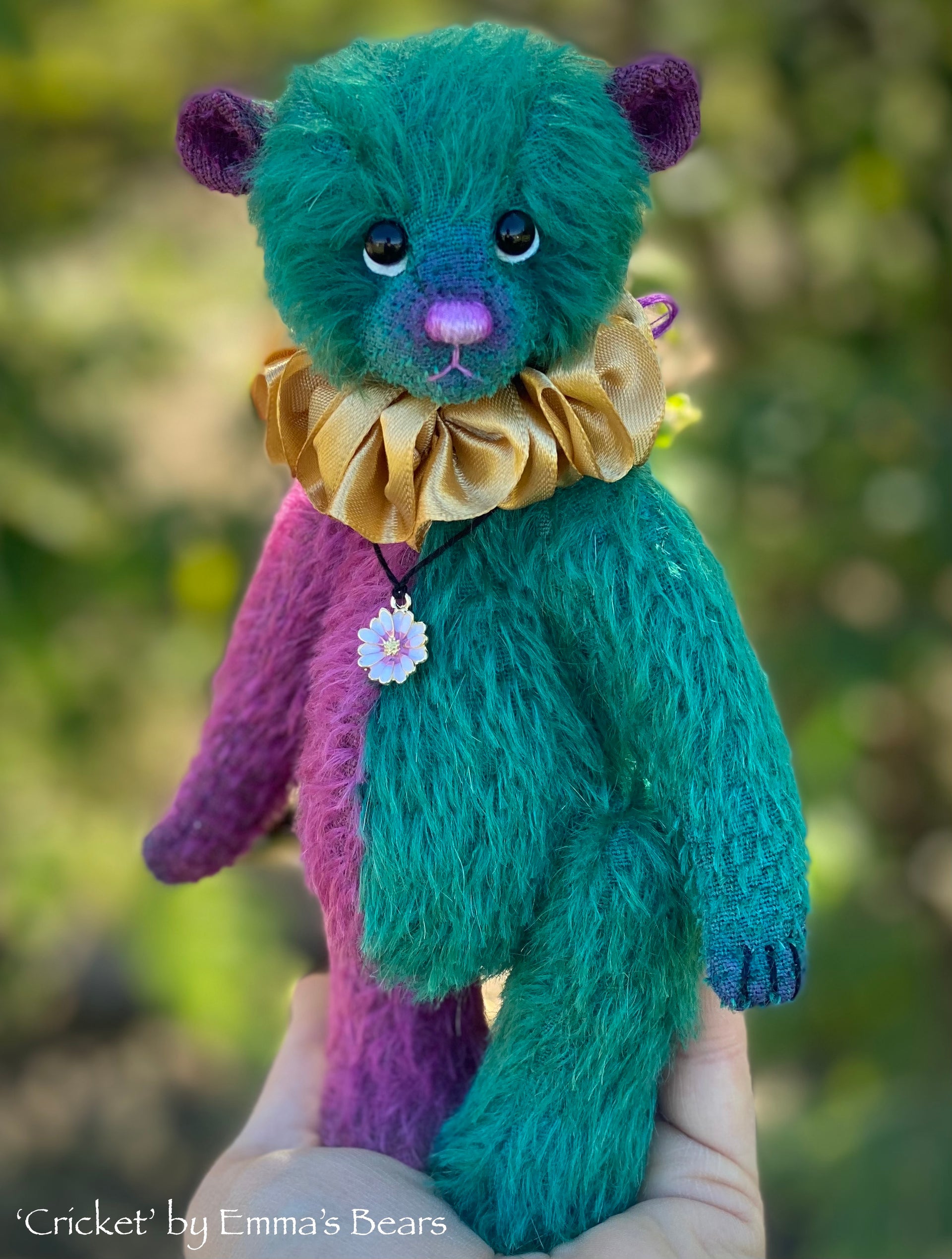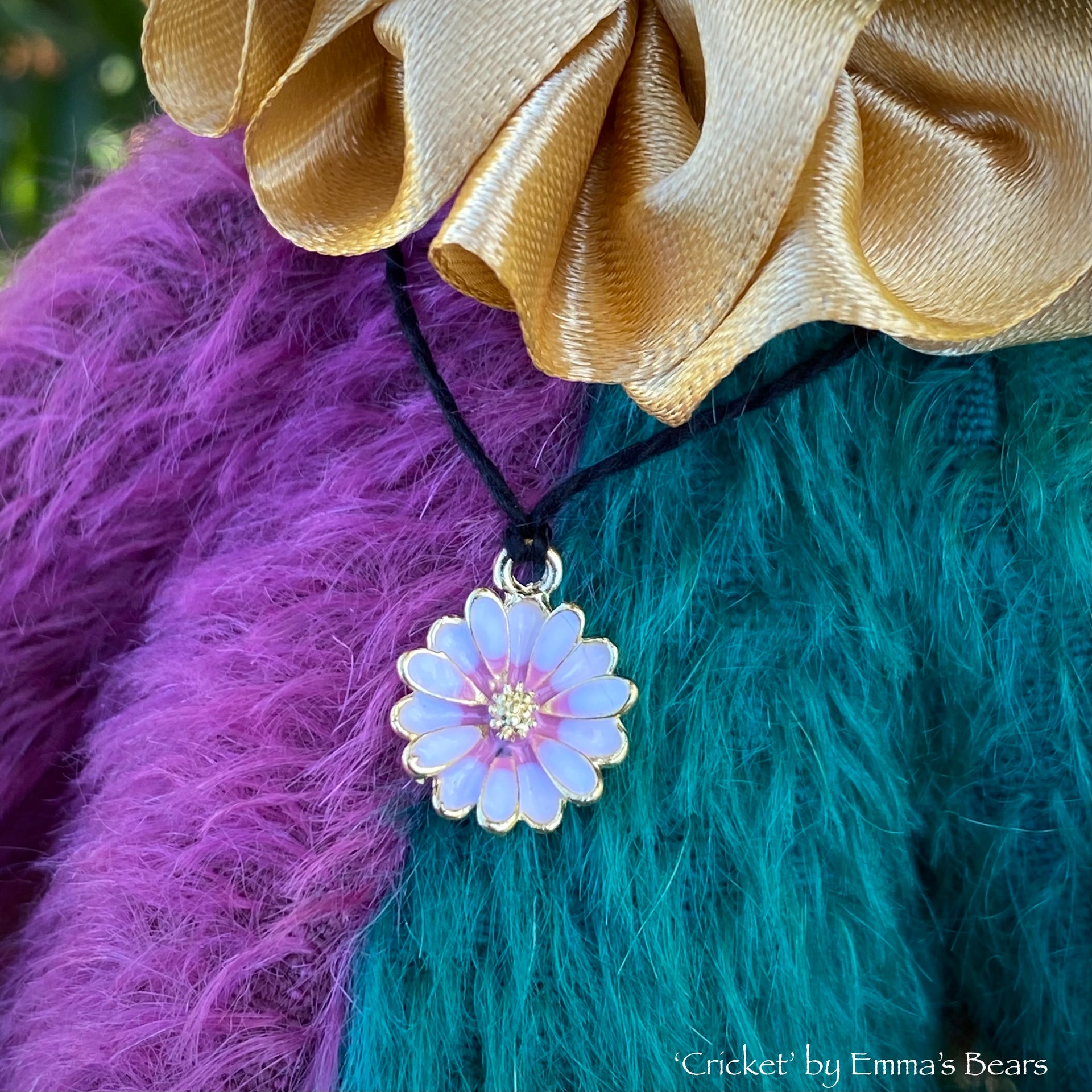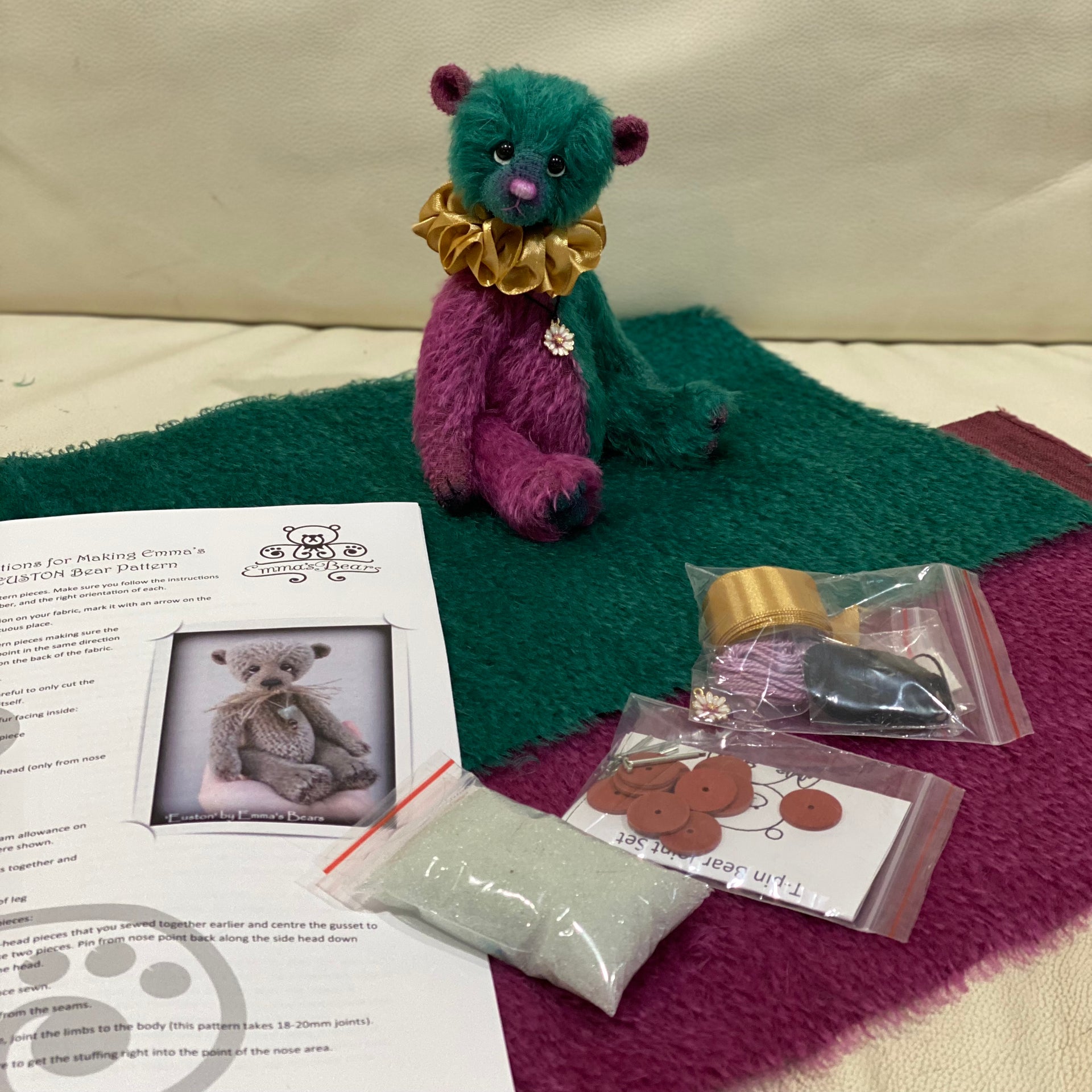 KITS - 8" Cricket Mohair Artist Bear by Emmas Bears
*** LAST KIT AVAILABLE - has slightly different accessories to the original bear. See second photo for details.
 Have you always loved teddy bears, and thought that you might like have a go at making one of your own??? Then what better way to test it out than with a one of our smallest bear designs. 

~ This listing is for our 8" 'Cricket' bear made in two colours of short mohair ~

It works like this - you receive:
- a 1/16m piece of Teal mohair 
- a 1/16m piece of Purple mohair 
- one pair of 7mm black glass eyes
- white faux suede (for eye-whites)  
- lilac DMC pearl cotton thread for embroidering the nose 
- black DMC perle cotton thread for embroidering the claws/toes
- gold elastic ribbon for making the ruffle collar 
- an 18mm red board T-pin joint set  
- 100g of glass bead shot for weighting 
- a flower pendant   
-  a copy of our exclusive EUSTON bear pattern (the pattern used to create Cricket bear)
- AND additional instructions specific to the making of Cricket 



(You will need your own stuffing, tools, sewing thread, shading medium, and any extra accessories desired.)


Suitable for crafters with beginner skills as this is a very simple design.

Finished size approx 8".
Comes with simplified, step by step instructions and photos of the finished bears for reference. All pieces are at correct size - no enlarging or reducing required.


[DISCLAIMER]
All patterns are copied exactly from my personal stock and have been hand drawn and designed by me. They are also my well loved designs and have been tested on numerous occasions - So i know that they work! Seam allowances, openings. fur directions etc have been pre-marked on the pieces.

I am ok with any bears made from my patterns being re-sold. Just reference the use of my pattern when describing/tagging the bear.


[Please note that the bears in the photos are simply examples of bears i have made using this pattern and are not included in the sale]