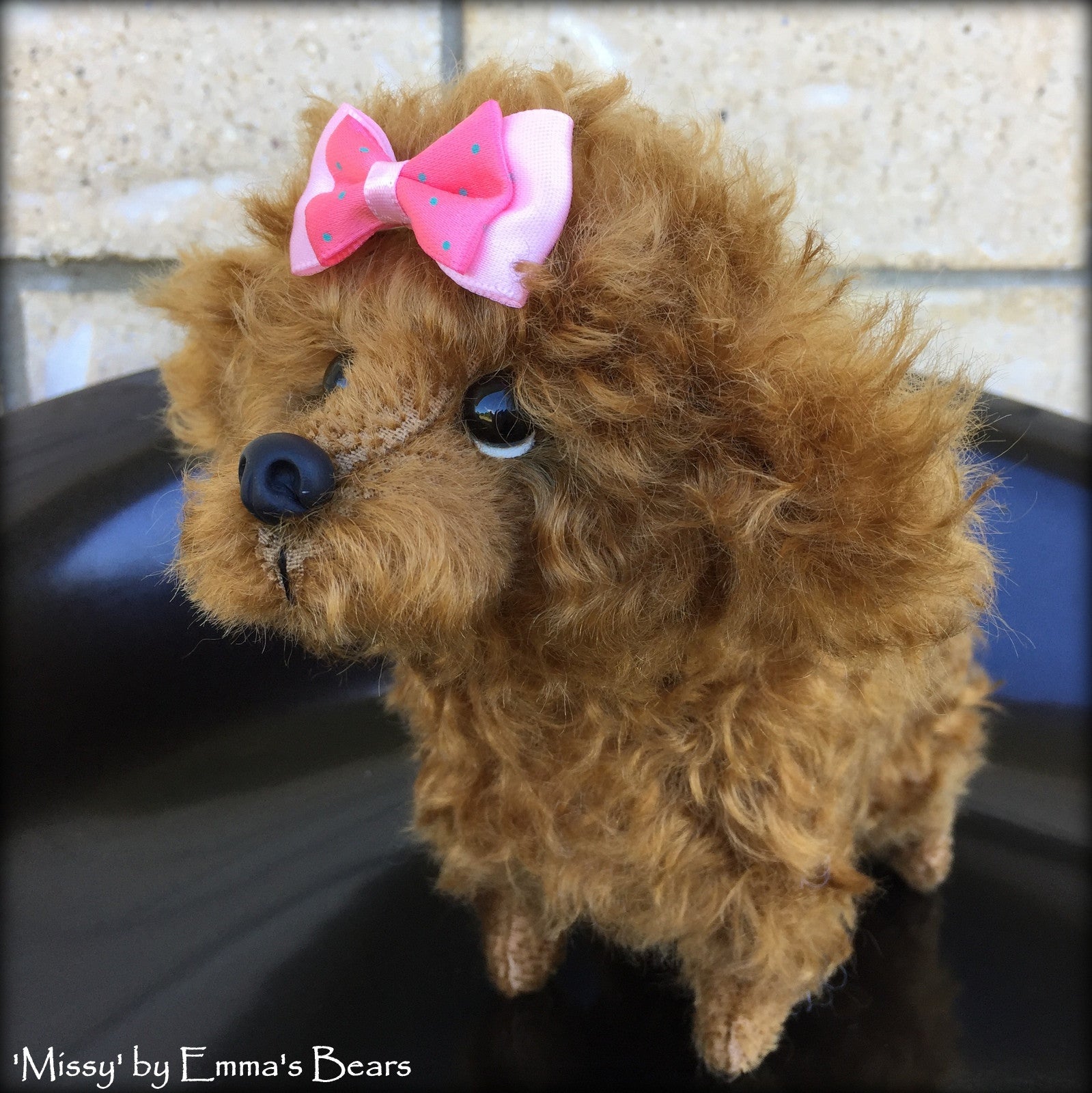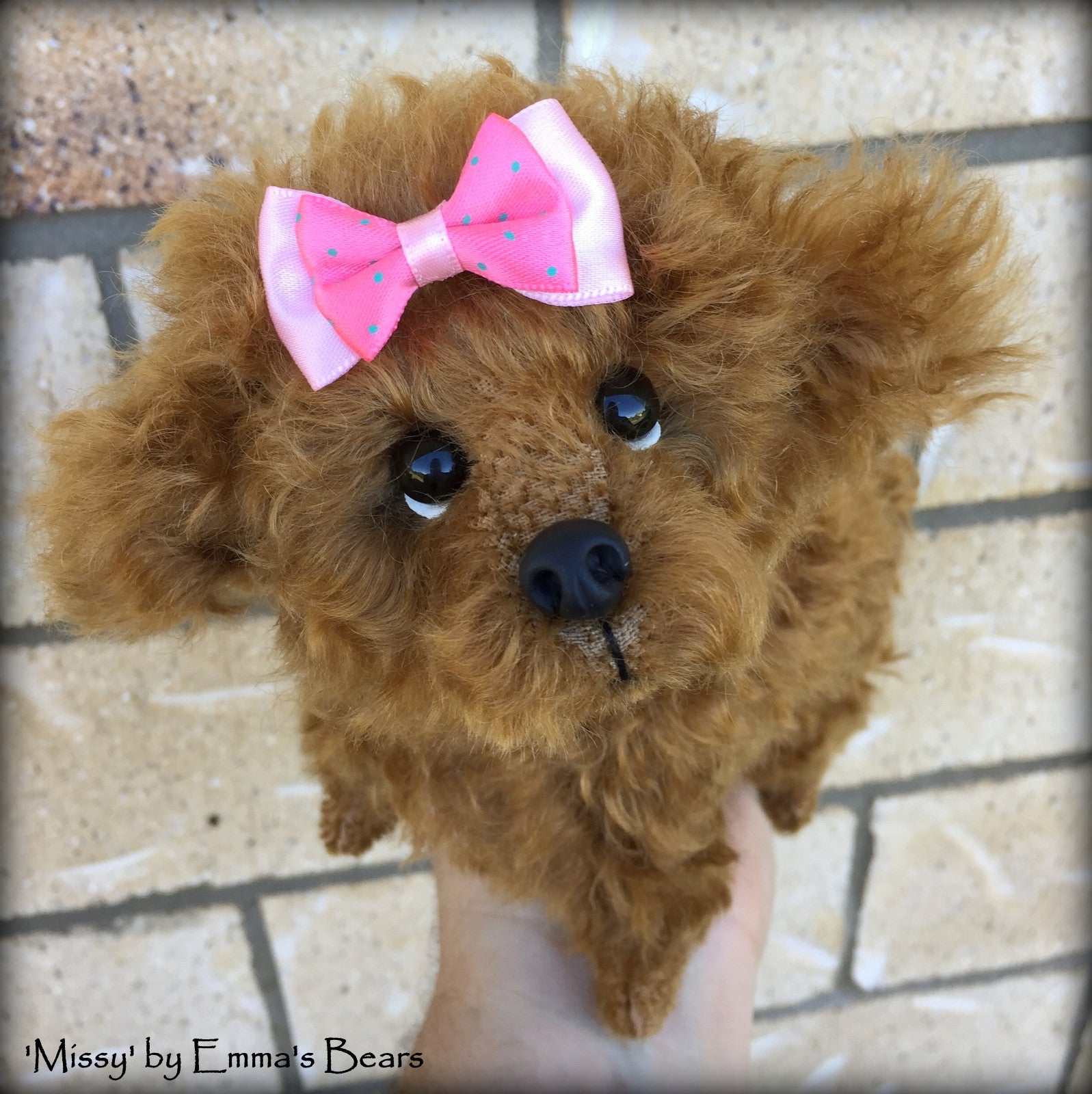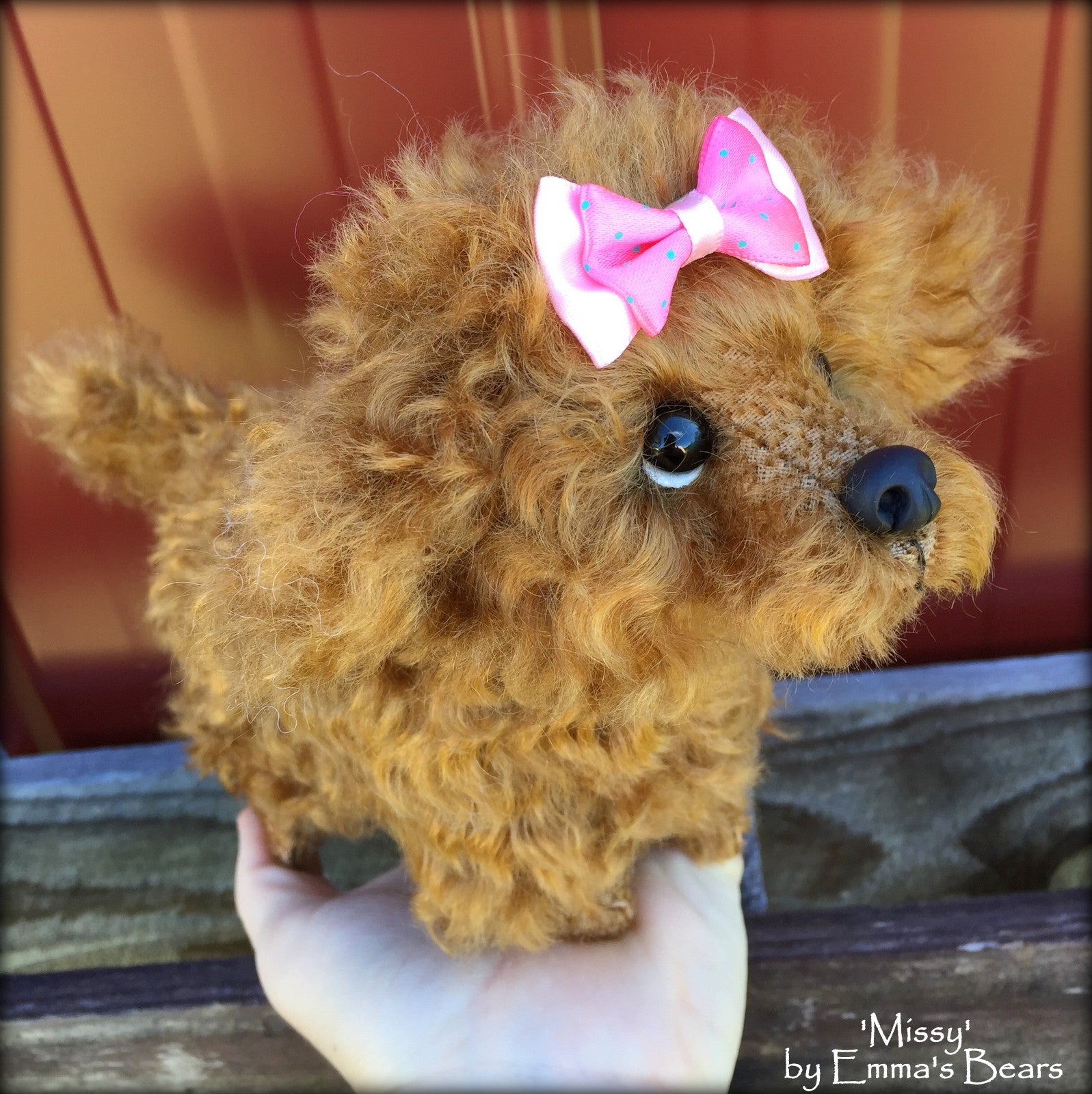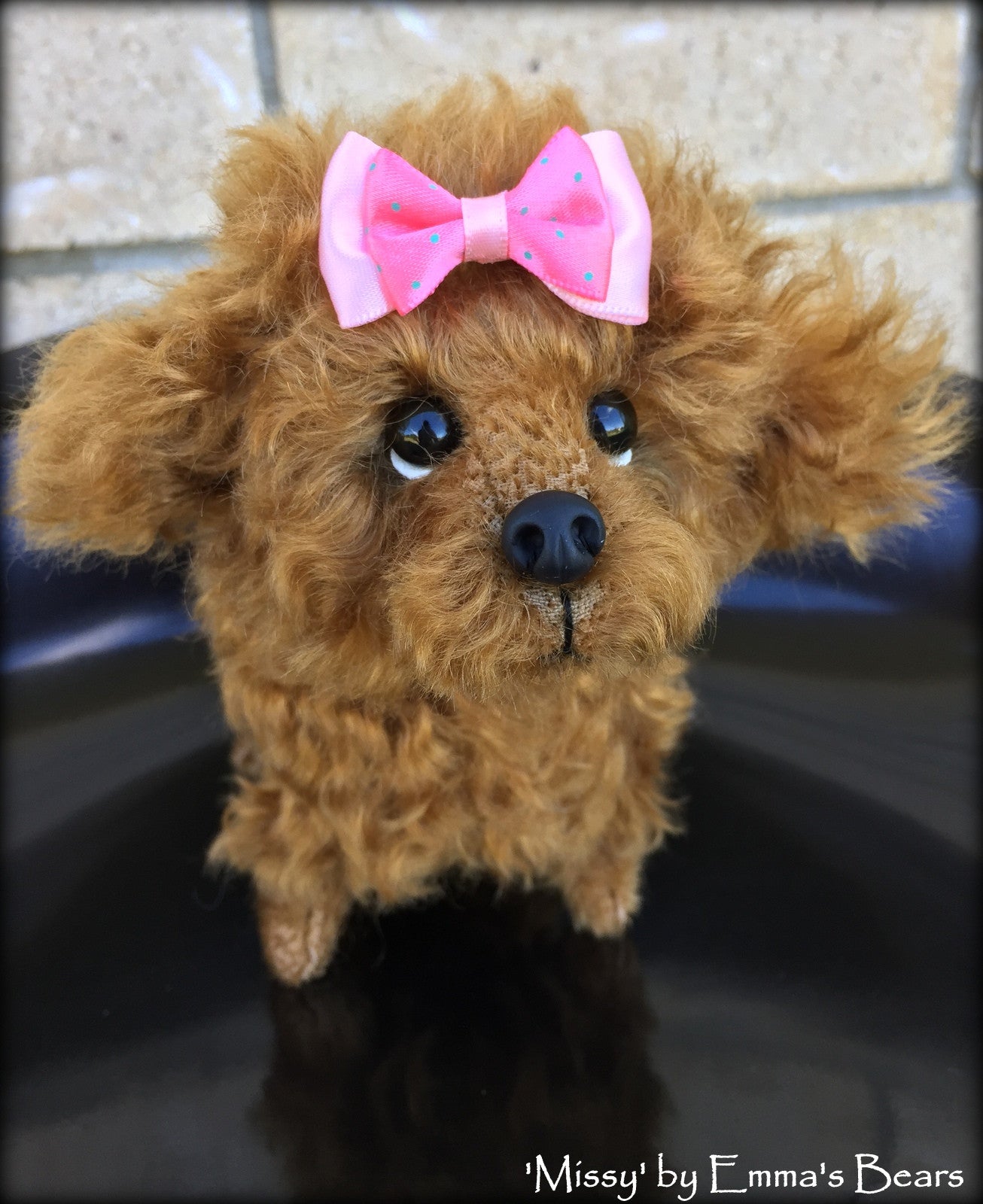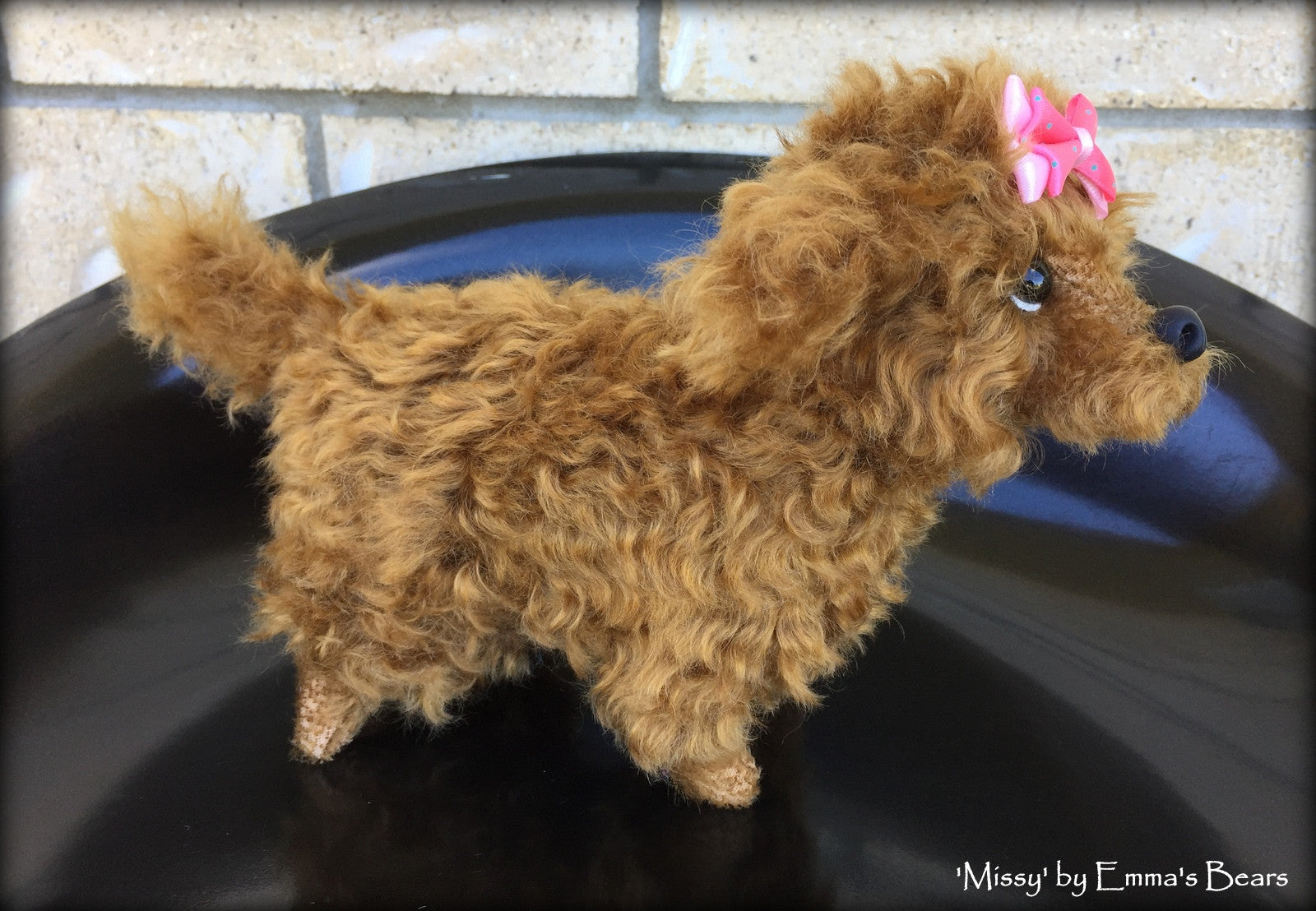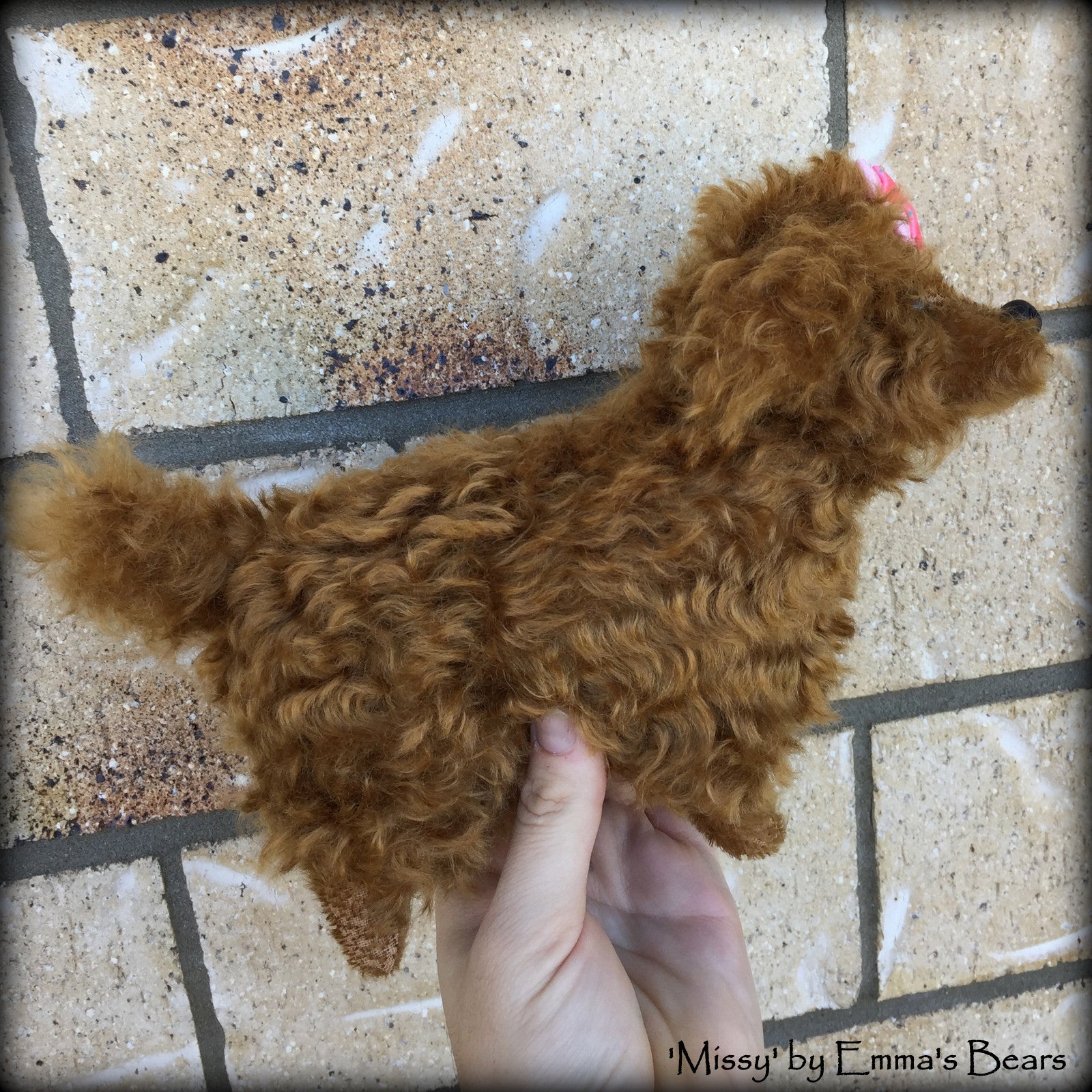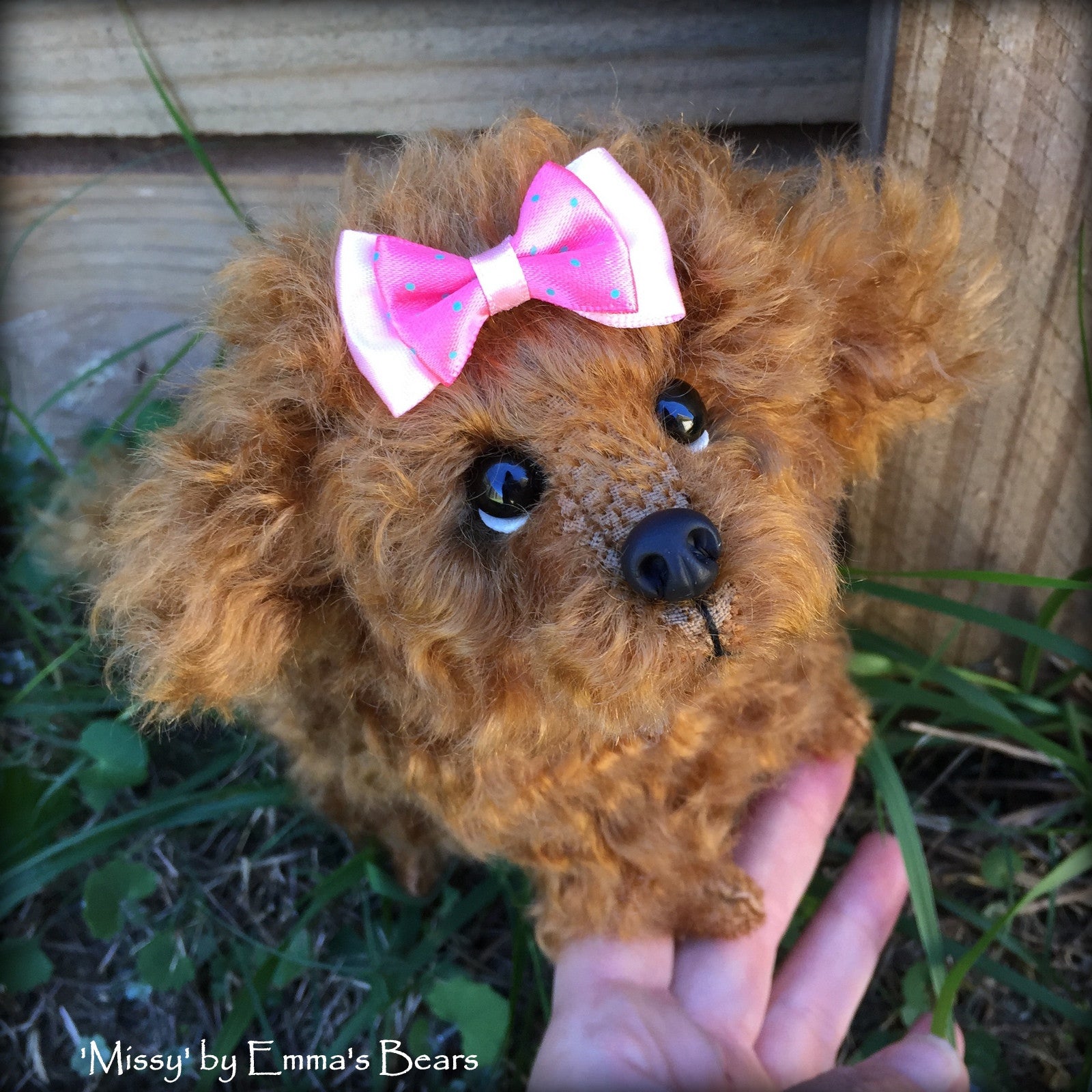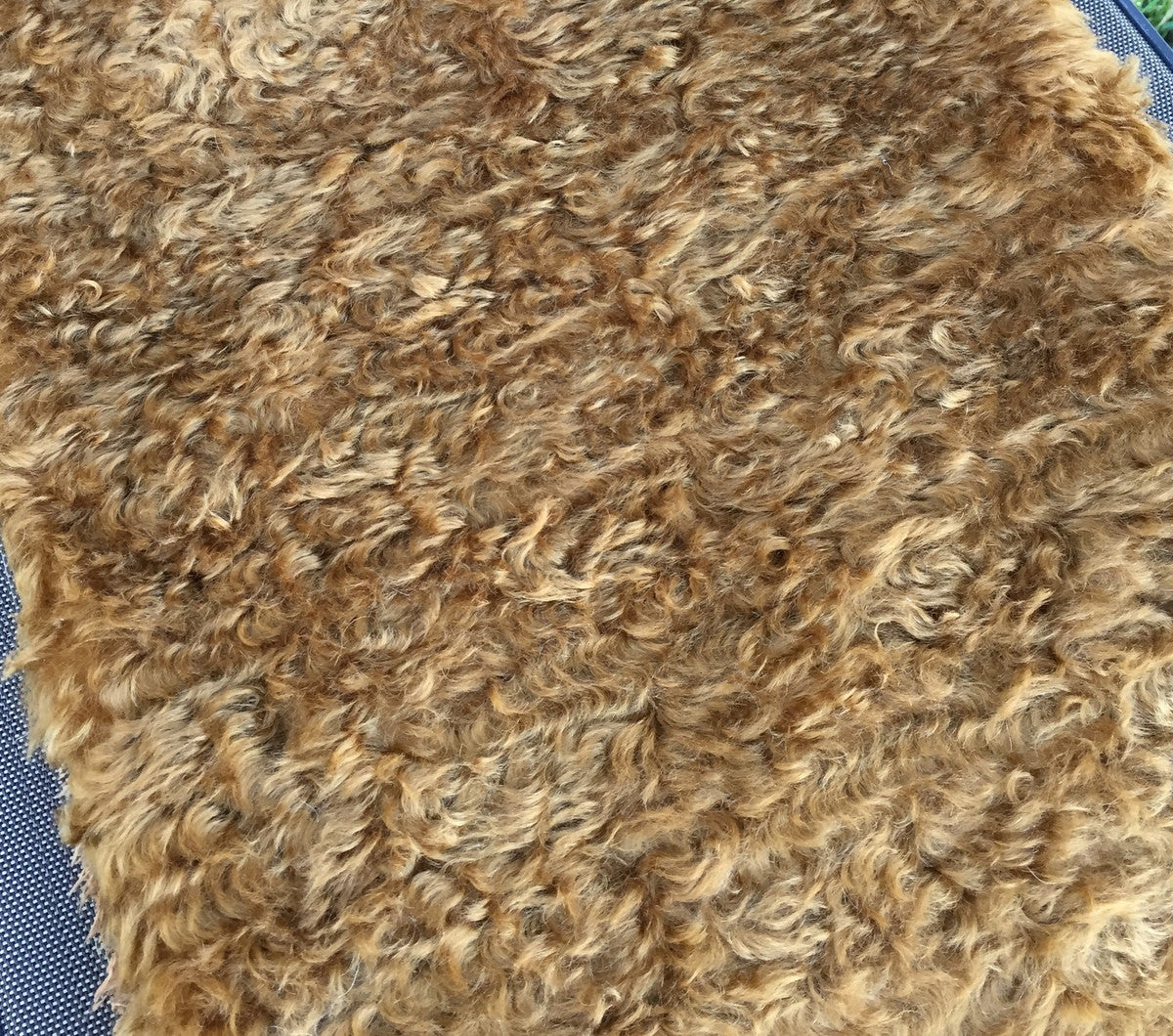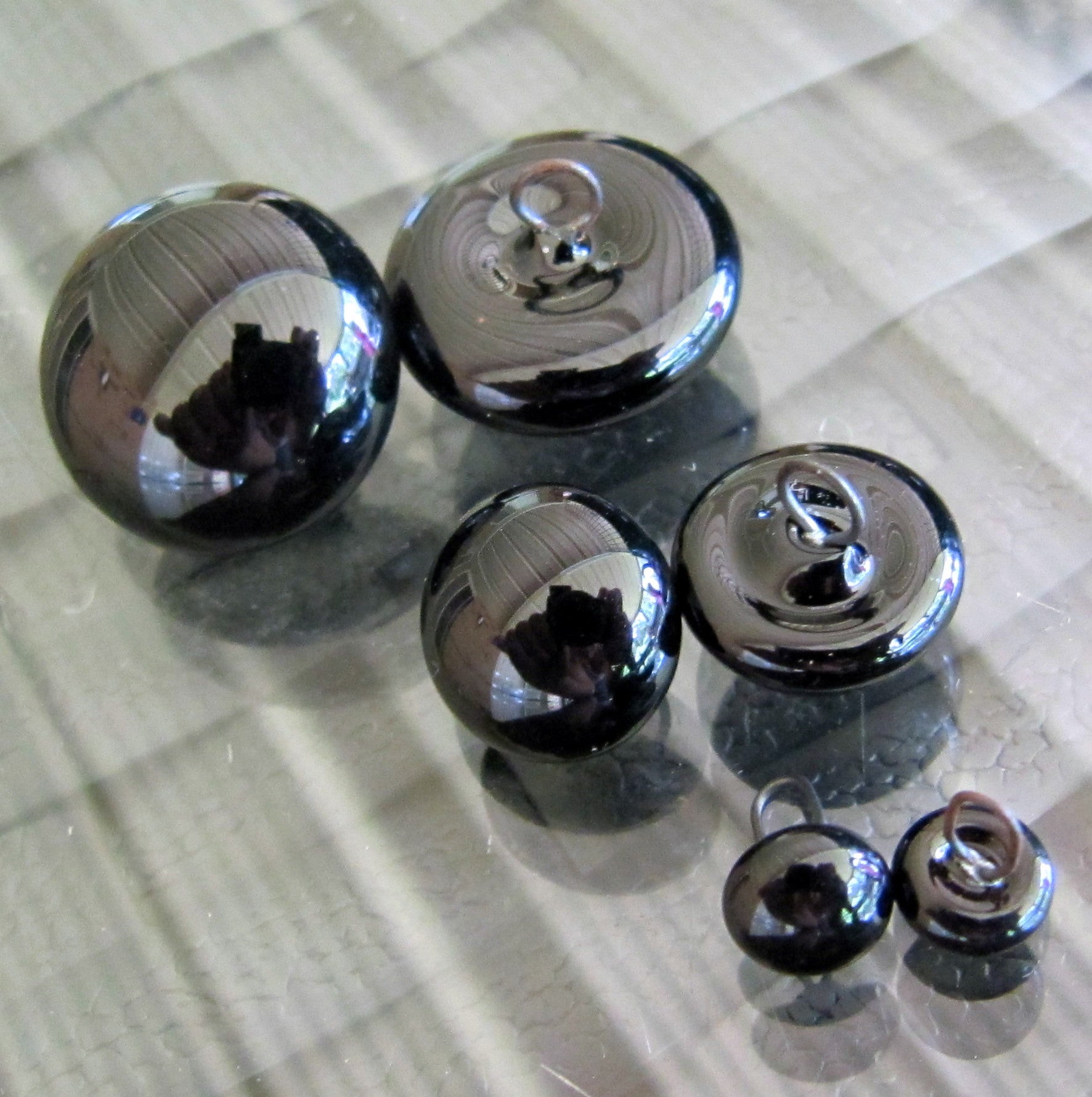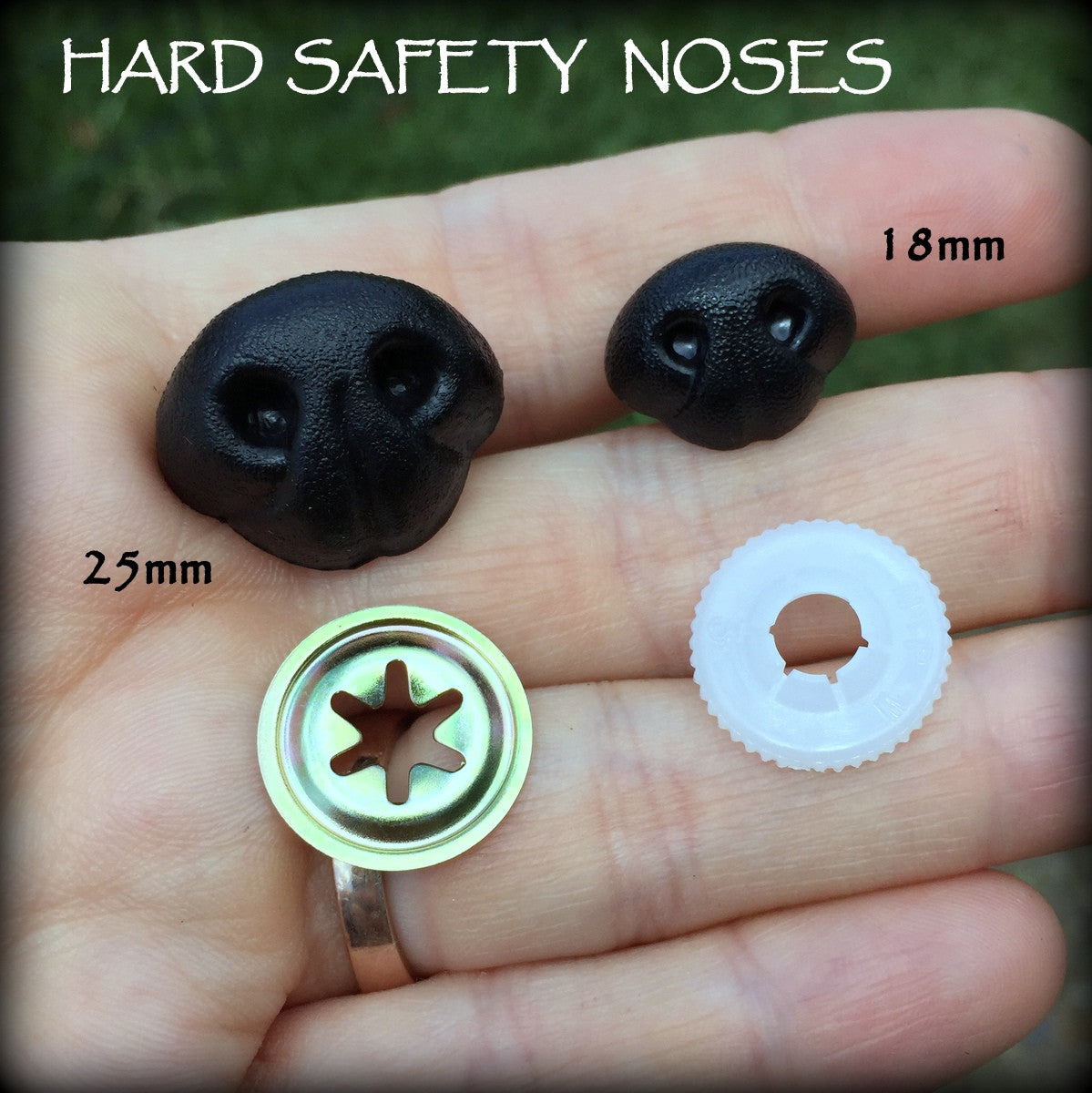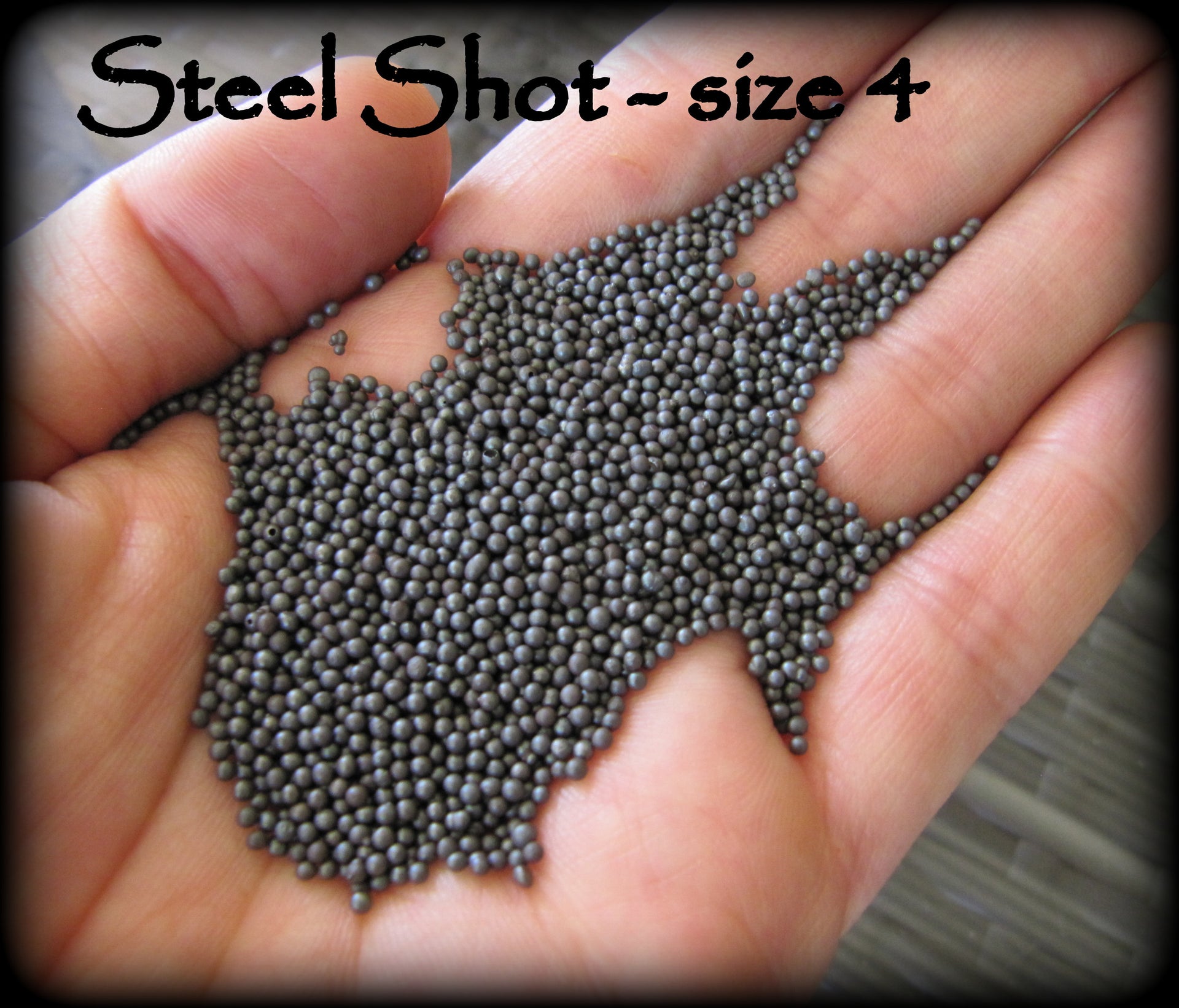 This is a great little kit to make up if you'd like a change from teddies. Super simple, but also super cute. 

~

This listing includes everything you need to make your own gorgeous 7" super curly ginger puppy just like the little lady in the example photos. 

Included:

• 1 x fat 1/8m piece of our gorgeous dense curly Schulte mohair 'Chai Tea'
• 1 x 18mm hard plastic safety nose (this pattern includes instructions on how to make your own sculpted polymer clay nose like the example Missy Pup, but this kit doesn't include the clay. So the hard plastic nose is your alternative if you'd prefer to skip this step)
• 1 x tiny bow hair-clip (colours will vary based on availability)
• 1 x pair of 8mm black glass eyes 
• small amount of black embroidery thread for mouth
• a single 30mm joint for the head (2 x 30mm discs, a T-pin and washers)
• 100g of steel shot (for weighting the puppy feet to help her stand)
• And a get a copy of our brand new 'PUP' pattern


You will need your own stuffing, sewing thread, and tools. If you'd like to sculpt your own nose (as outlined in the pattern instructions), you will just need to source some oven bake polymer clay - sold at most craft stores. 

Suitable for beginners and more intermediate bear makers who'd like to try nose-sculpting. 

Comes with simplified, step by step instructions and an image of the finished pup for reference.

All pieces are at correct size - no enlarging or reducing required.


DISCLAIMER]
All patterns are copied exactly from my personal stock and have been hand drawn and designed by me. They are also my well loved designs and have been tested on numerous occasions - So i know that they work! Seam allowances, openings. fur directions etc have been pre-marked on the pieces.

I am also totally ok with any bears made from my patterns being re-sold. Just reference the use of my pattern when describing/tagging the bear.


[Please note that the pup in the photos are simply examples of pups i have made using this pattern and are not included in the sale]