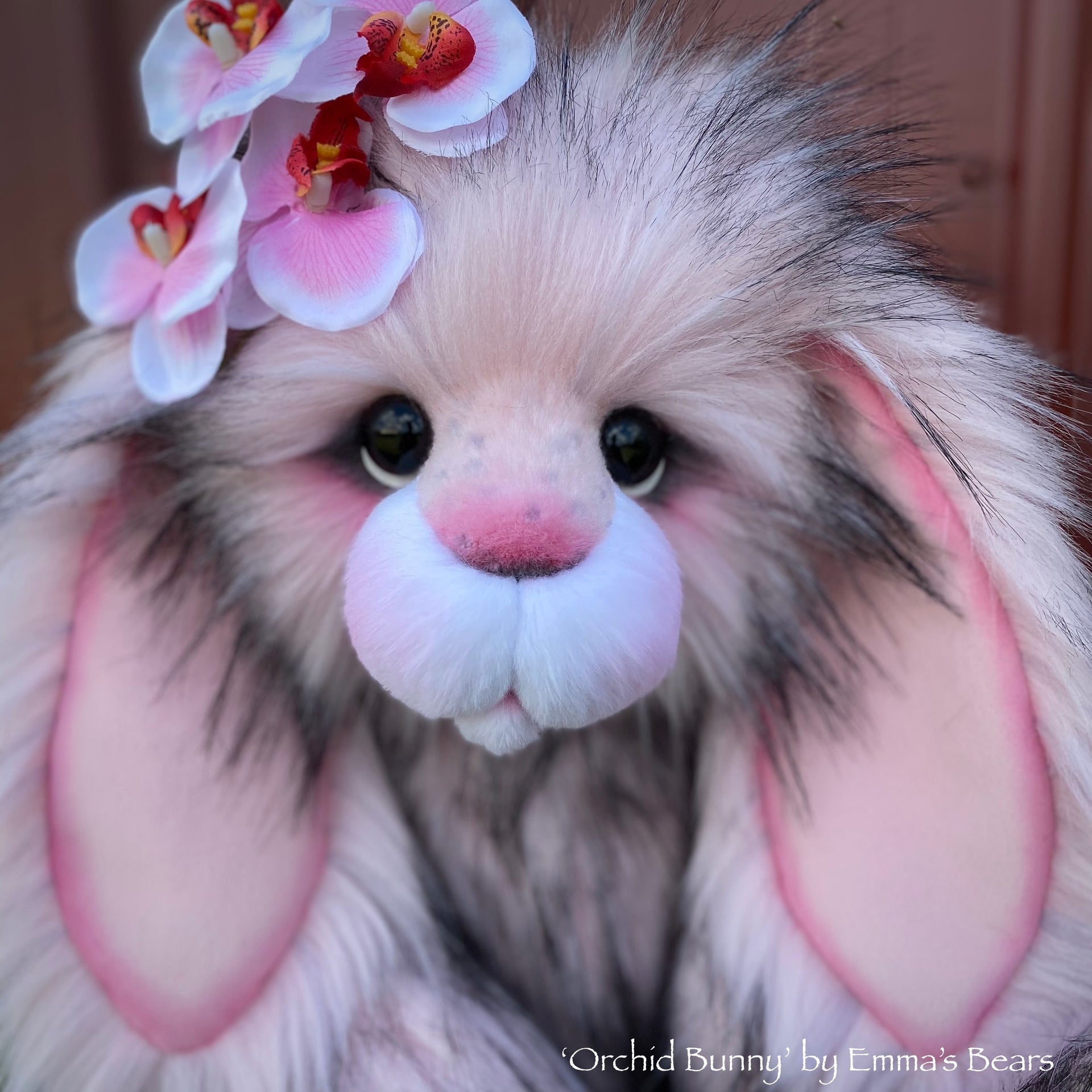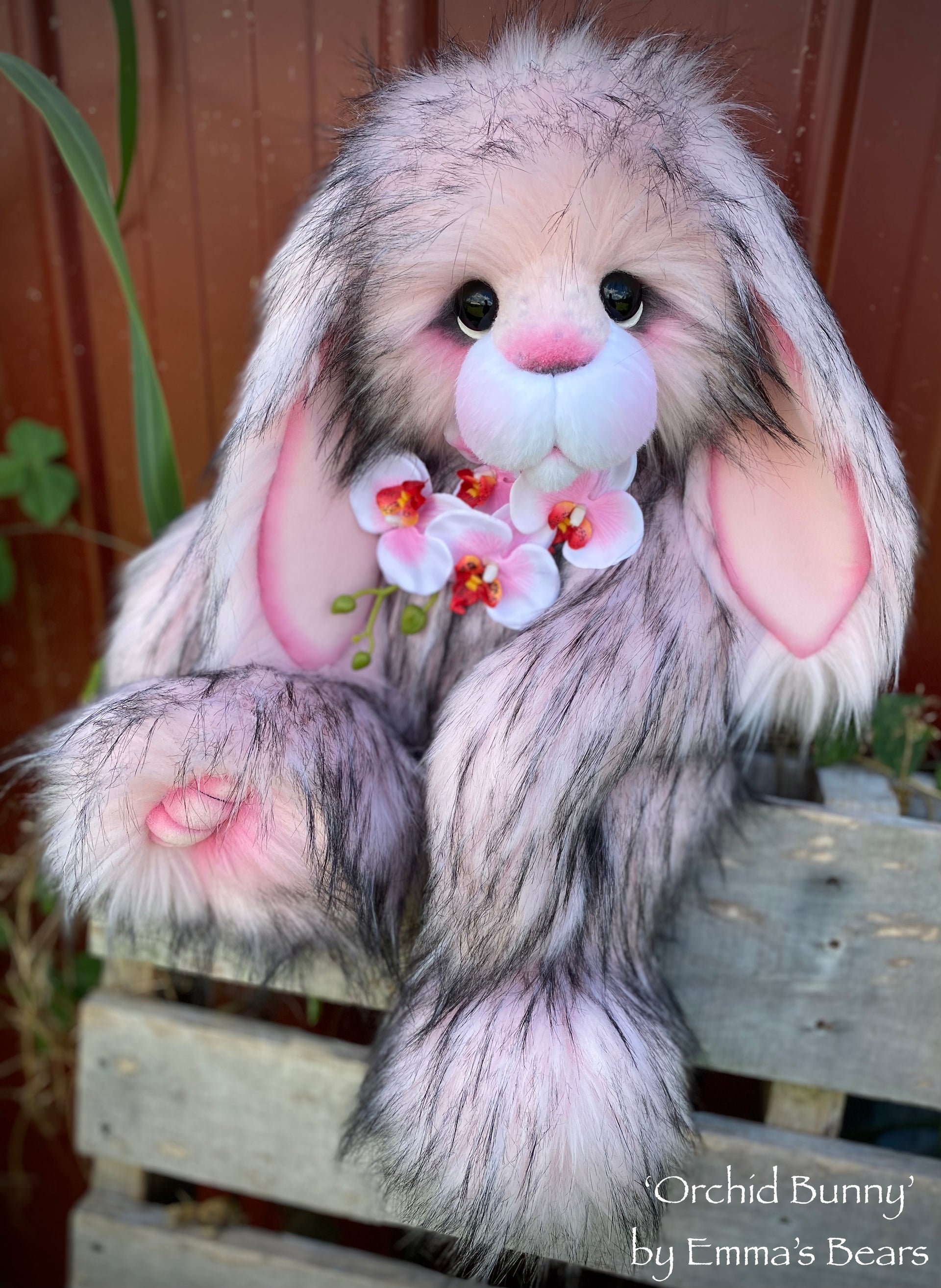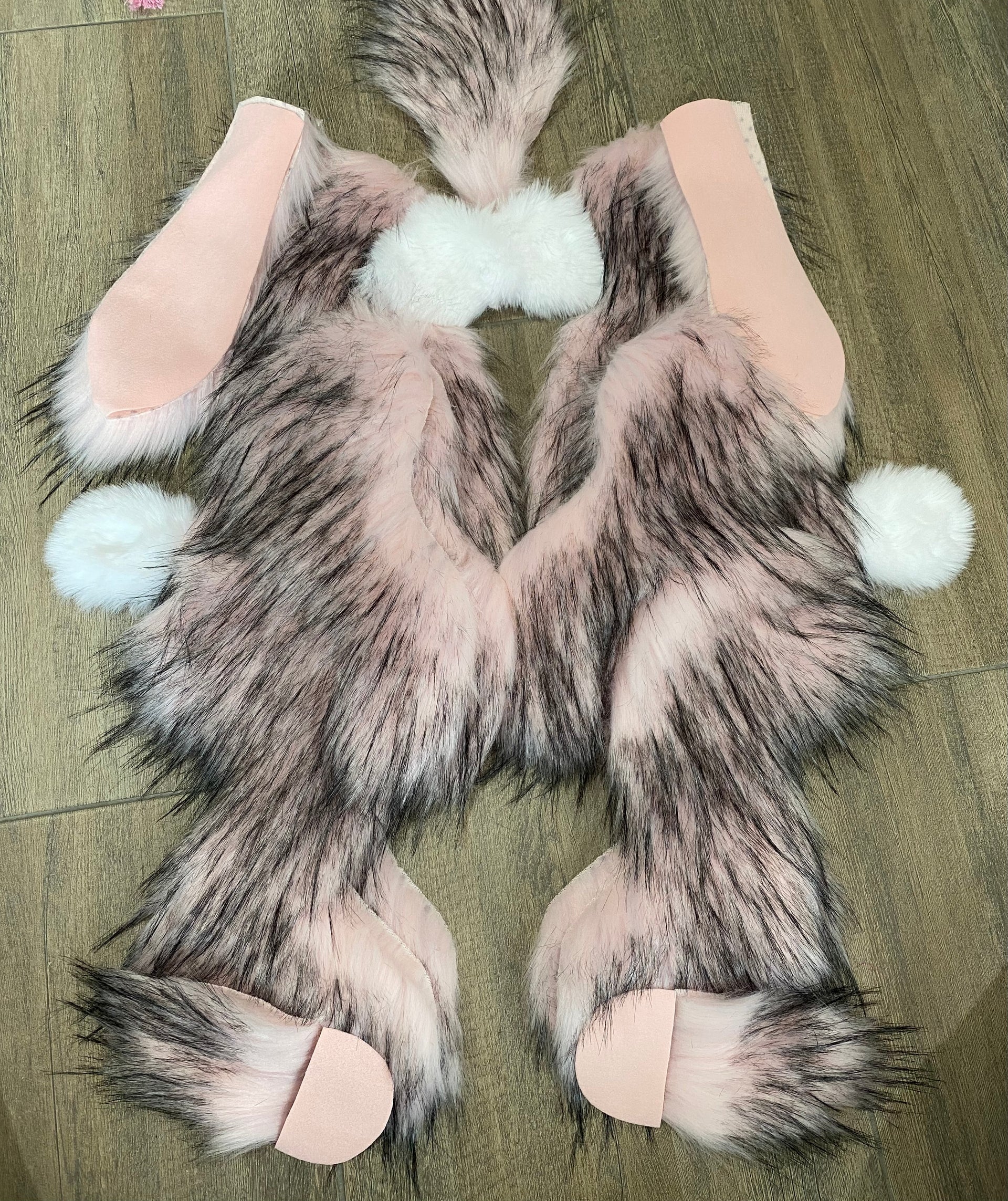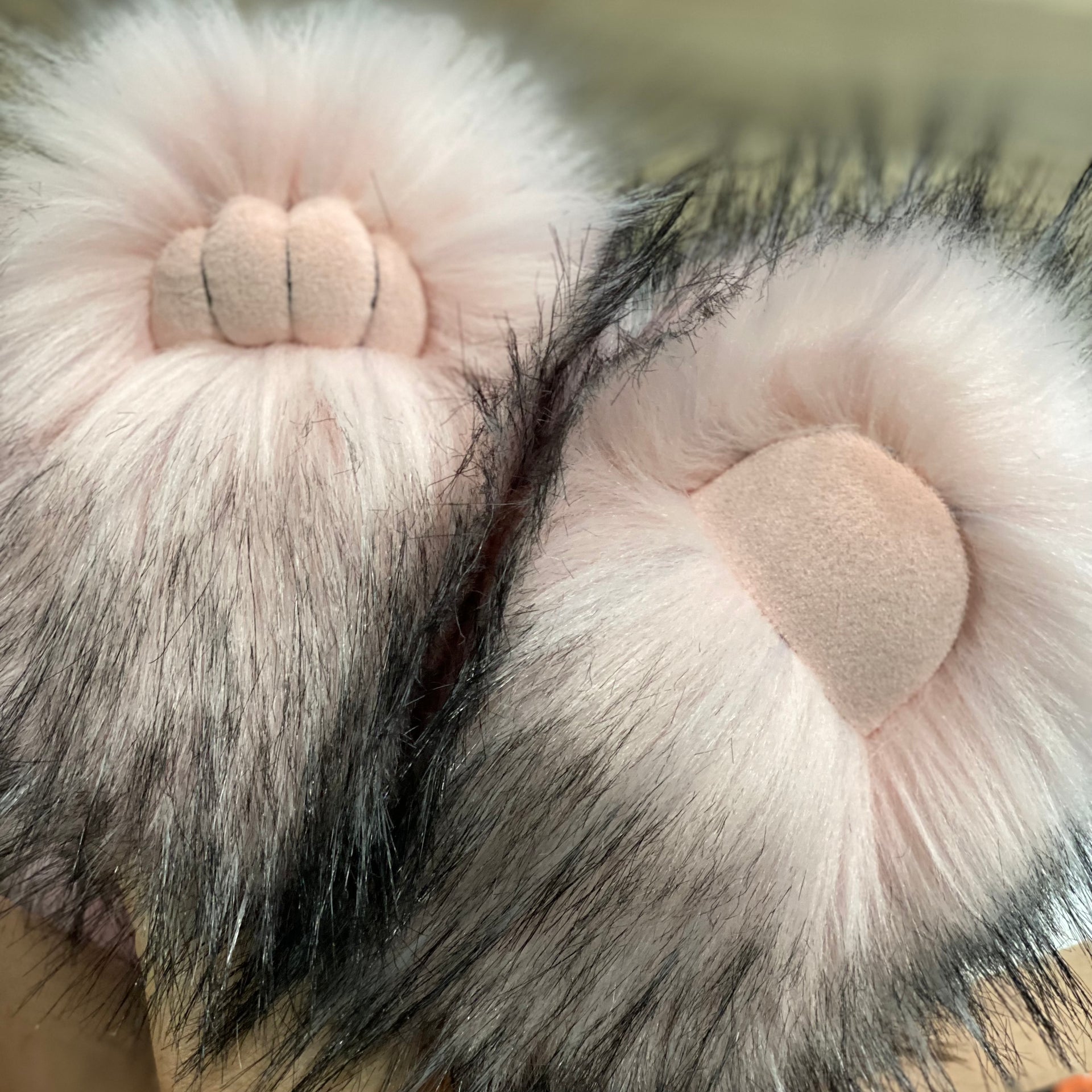 KIT - 21" Faux Fur Orchid Bunny
 Included in this kit: 
1/2m piece of our pink 'Bubblegum Wolf' faux fur 
1/16m piece of our 'Short White' faux fur 
a pair of black glass eyes - 20mm 
60mm T-pin joint set 
piece of baby pink faux cashmere for inner ears and paw pads 
A small piece of ivory faux suede for eye whites
Black DMC Perle cotton for the nose and toes 
a faux orchid hair clip 
400g bag of glass bead shot for weighting the ears and body
And a copy of our 21" Toddler Bunny pattern
(You will need your own stuffing, tools, sewing thread, shading medium and any extra accessories desired. We recommend no more then 2kg of weight per bunny/bear, as they will feel a lot heavier than you expect!)
This kit is best for intermediate bear makers. The pattern is quite straightforward, but working with dense super soft faux fur can be a bit tricky if you haven't made a bear before. You will also need some experience with sewing for strength and durability and stuffing evenly, especially if you decide you'd like to weight your bunny like a real baby. Instructions and a template are included for the pulled toe paw pad detailing as well.

Comes with simplified, step by step instructions and photo of the finished bear for reference.

All pieces are at correct size - no enlarging or reducing required.

[DISCLAIMER]
All patterns are copied exactly from my personal stock and have been hand drawn and designed by me. They are also my well loved designs and have been tested on numerous occasions - So i know that they work! Seam allowances, openings. fur directions etc have been pre-marked on the pieces.
PLEASE NOTE: This product is a kit to make your own bunny, this listing is NOT for a completed item.