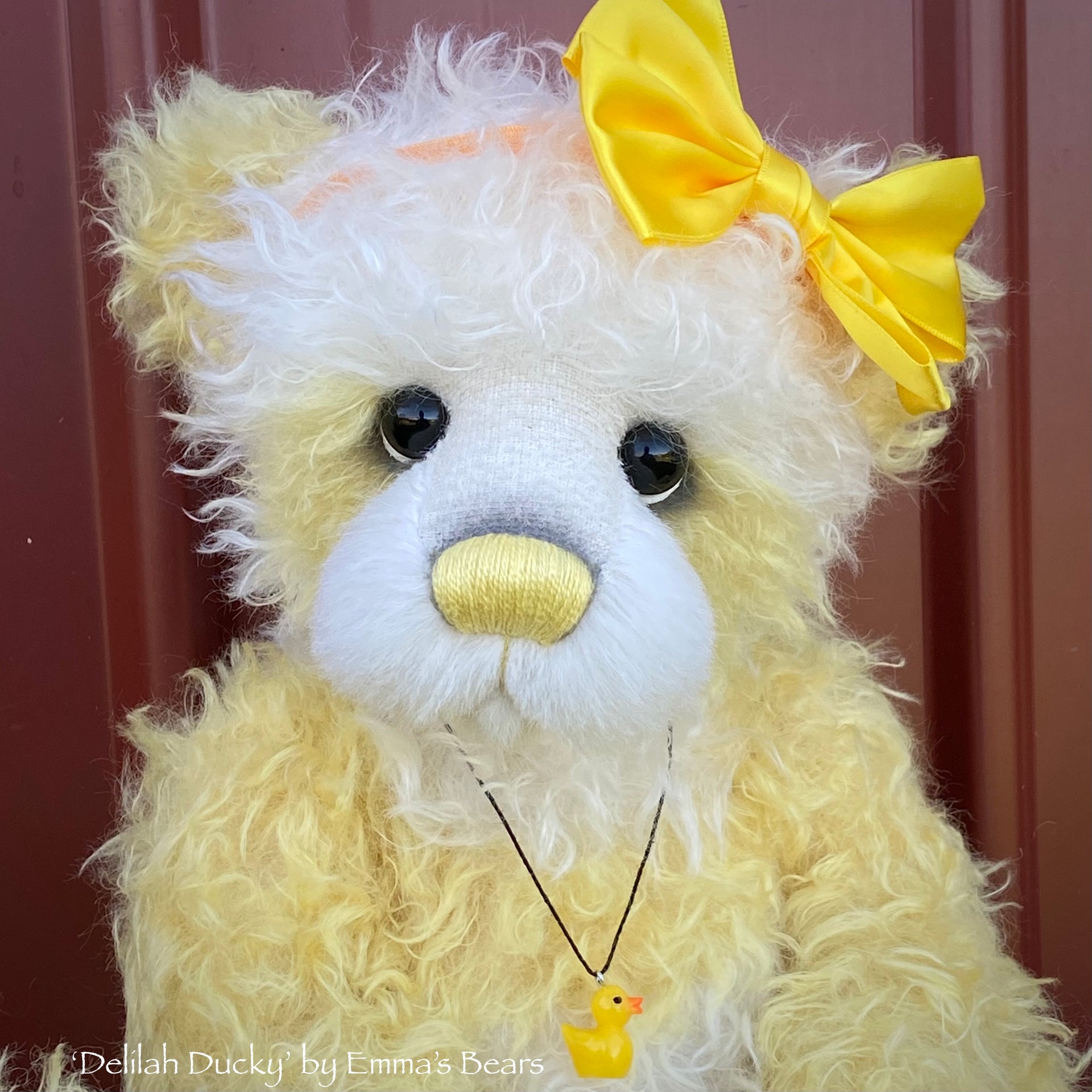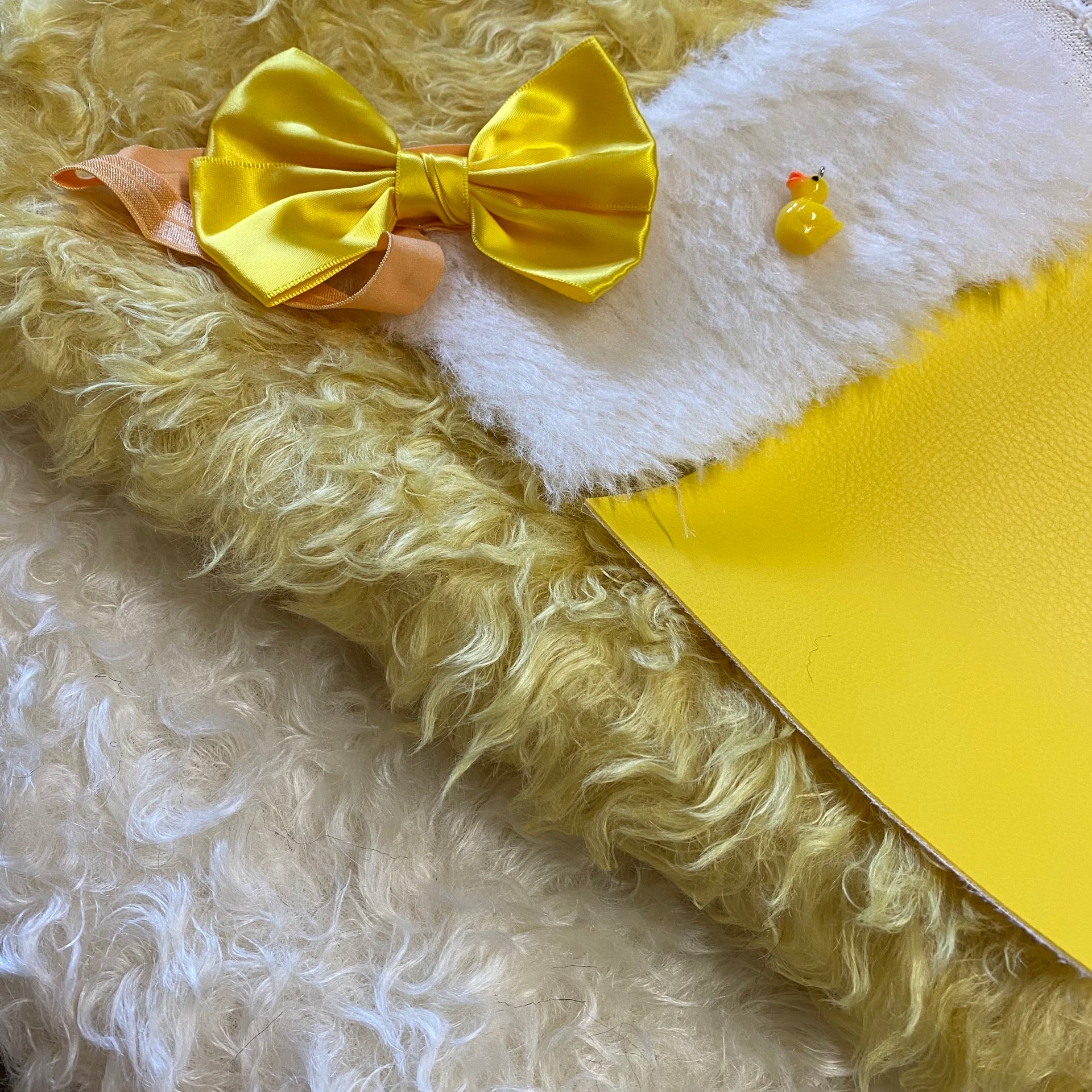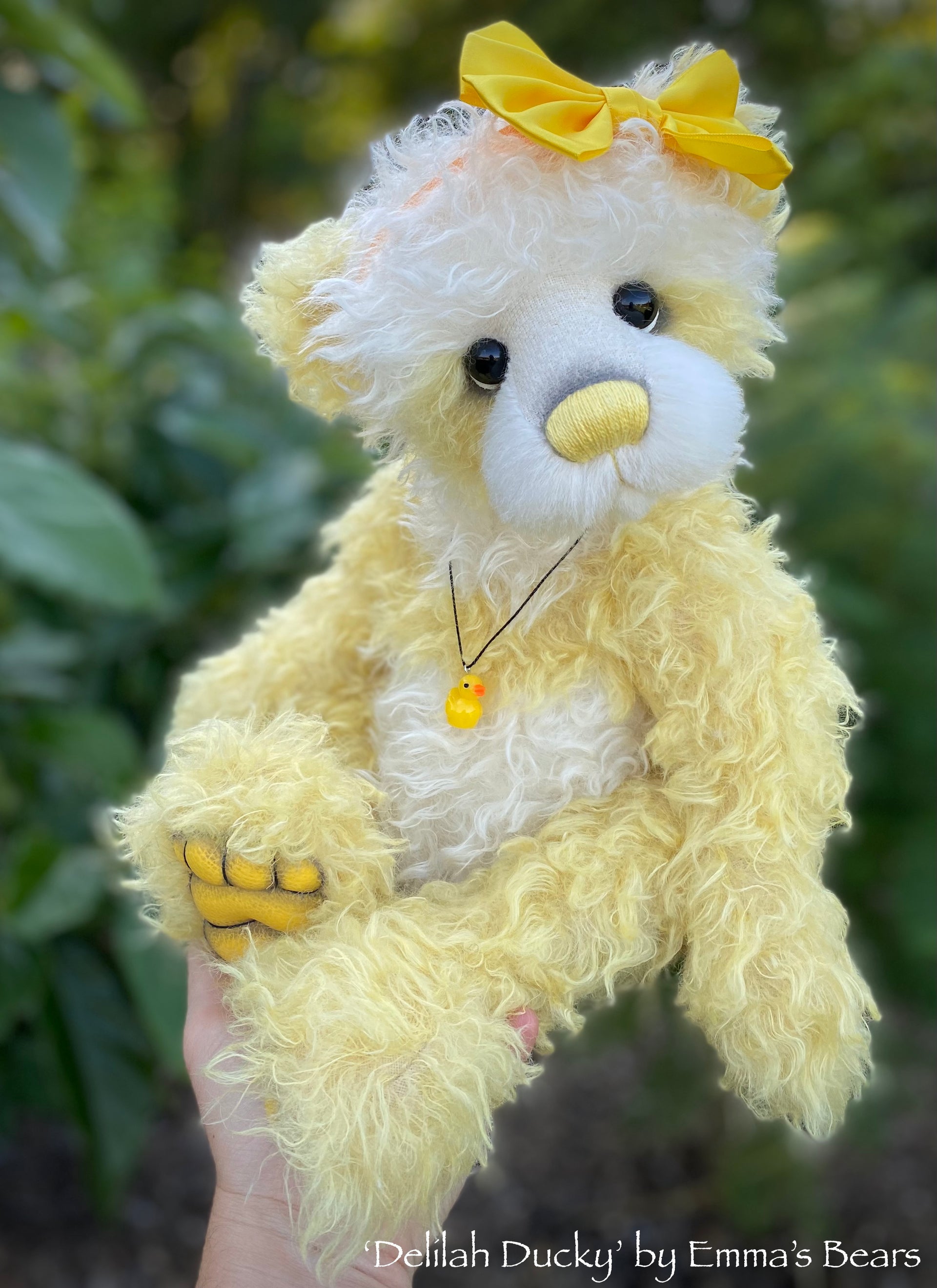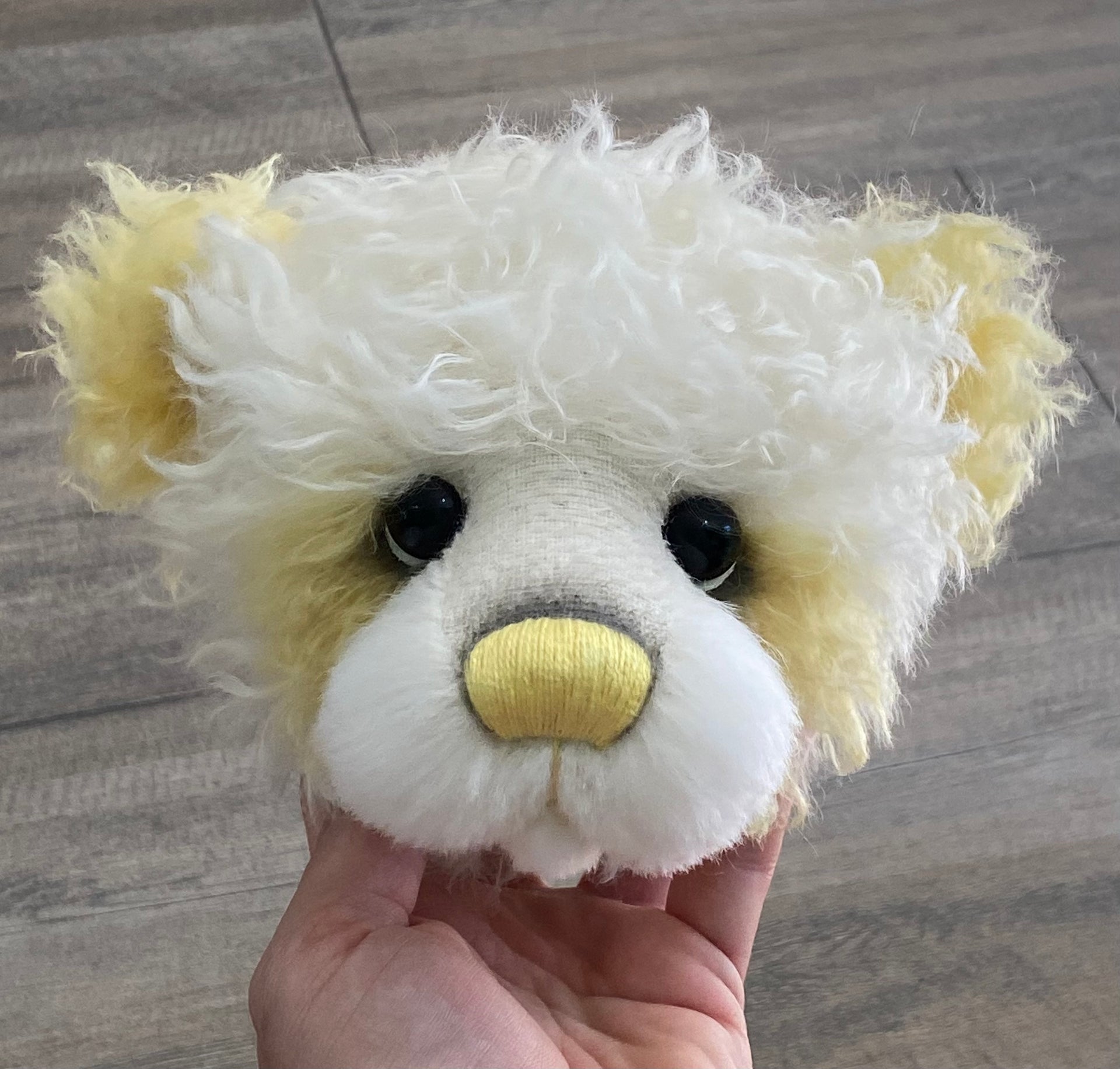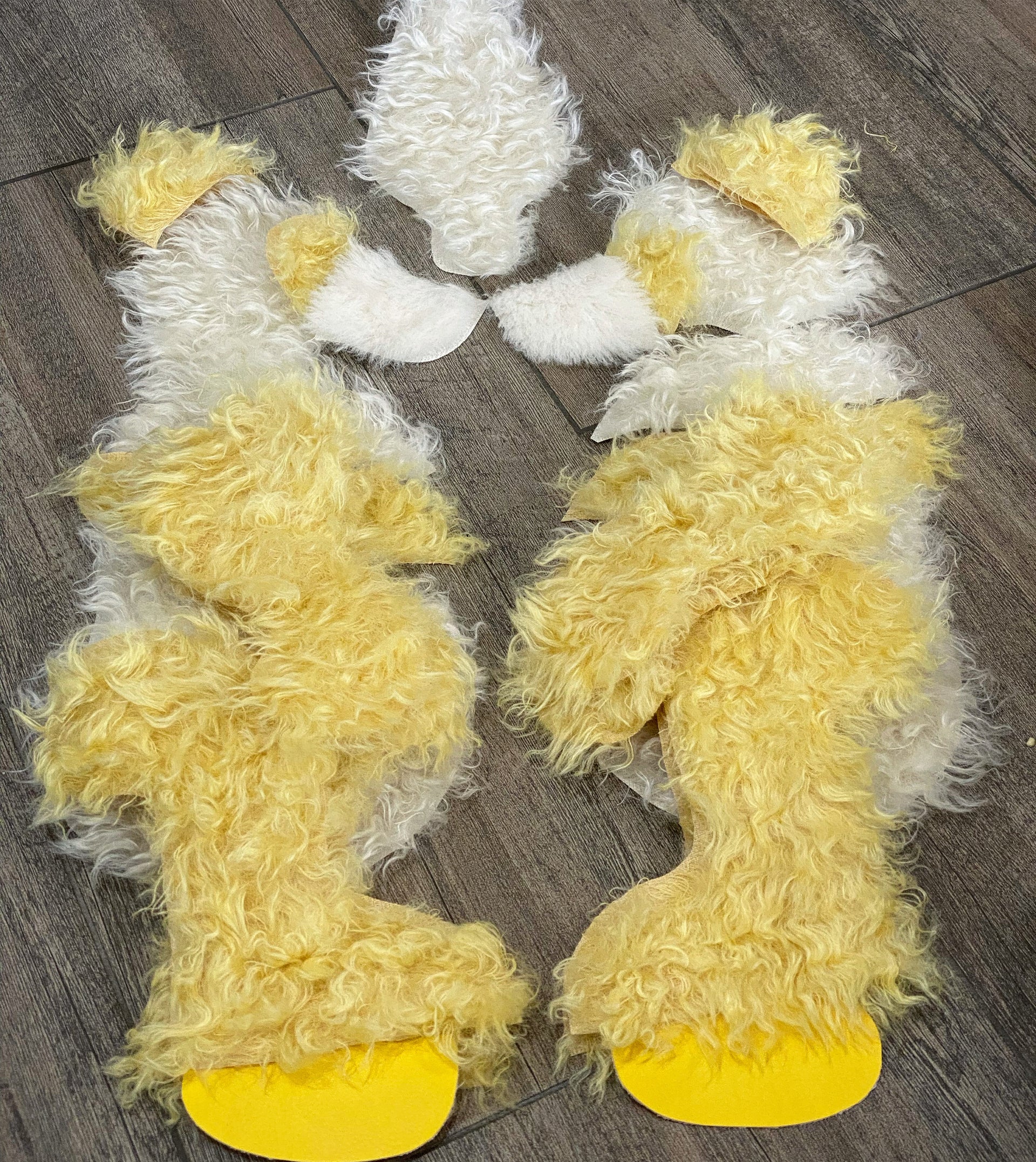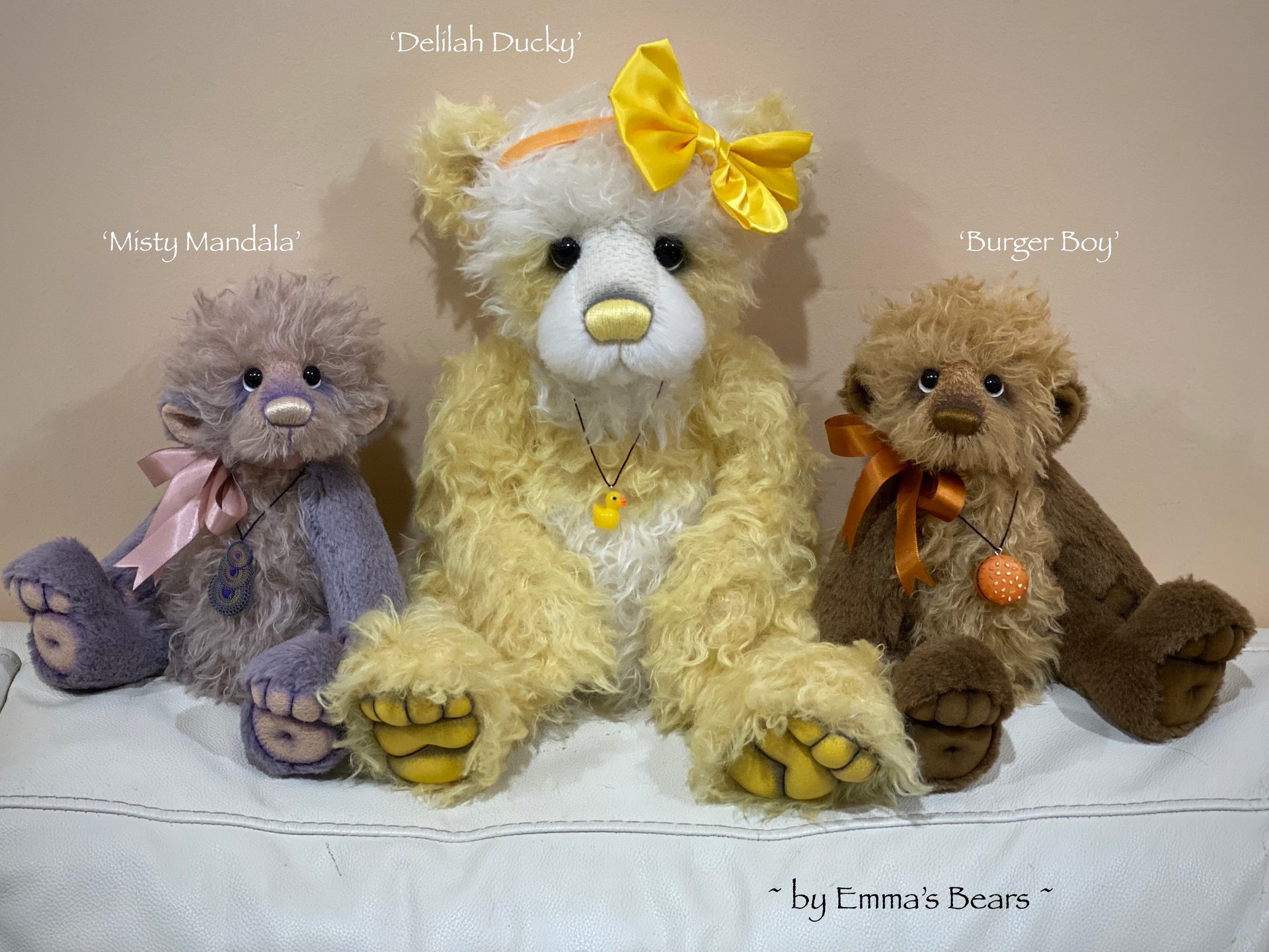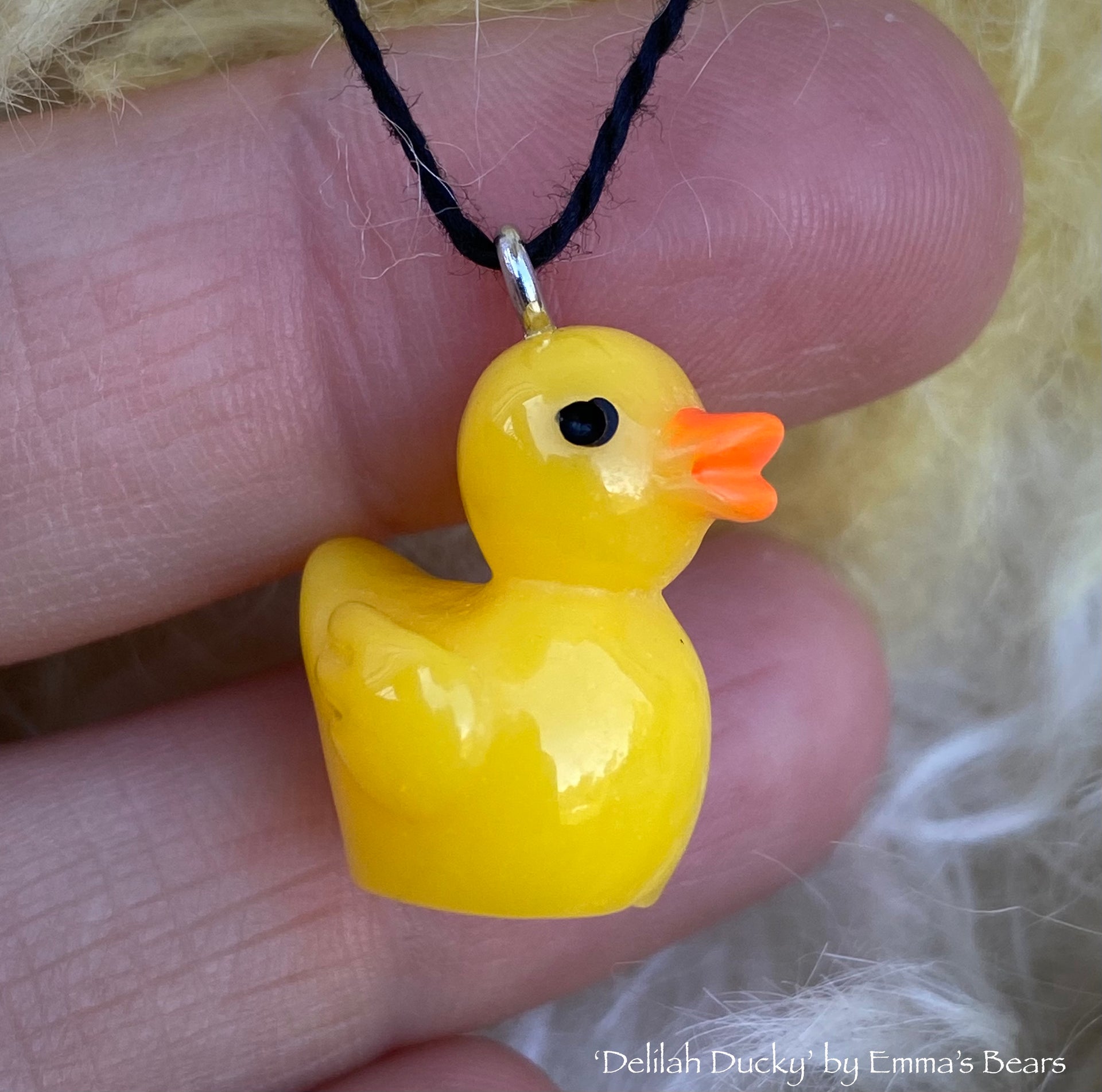 KIT - 17" Delilah Ducky Mohair Bear
Included in this kit: 

Fat 1/8m piece of 'ivory' shaggy mohair
Fat 1/4m piece of 'Butter' shaggy mohair
a small piece of ivory alpaca for the cheeks 
A pair of black glass eyes - 16mm (with white faux suede for eye whites)
A 50mm T-pin joint set 
Black DMC Perle cotton for the toes
A full skien of yellow DMC perle cotton for the nose 
1/2 piece of yellow faux leather paw pad fabric 
a yellow ducky pendant  
a large yellow satin hair bow on elastic 
And a copy of our brand new 'Baby Sweetpea' pattern (with additional instructions and photos specific to Delilah Ducky bear) 
(You will need your own stuffing, bead weight, tools, sewing thread, shading medium, and any extra accessories desired).
This kit is best for intermediate bear makers. The pattern is quite straightforward, but with the two-tone colour break down, assembling the bear is a little more complicated then usual.  Instructions and a template are included for the pulled toe paw pad detailing as well.

Comes with simplified, step by step instructions and photo of the finished bear for reference.

All pieces are at correct size - no enlarging or reducing required.

[DISCLAIMER]
All patterns are copied exactly from my personal stock and have been hand drawn and designed by me. They are also my well loved designs and have been tested on numerous occasions - So i know that they work! Seam allowances, openings. fur directions etc have been pre-marked on the pieces.
PLEASE NOTE: This product is a kit to make your own bear, this listing is NOT for a completed bear