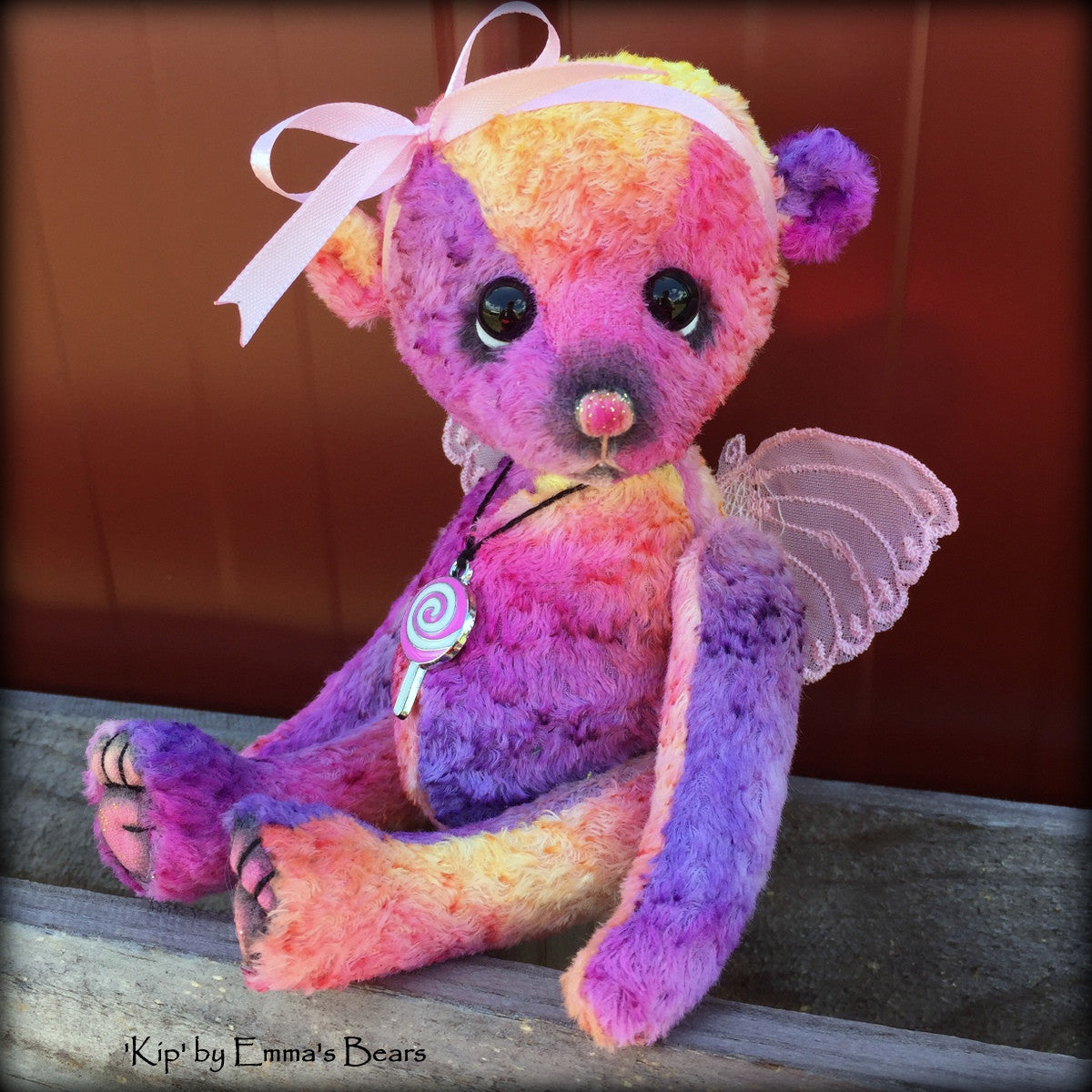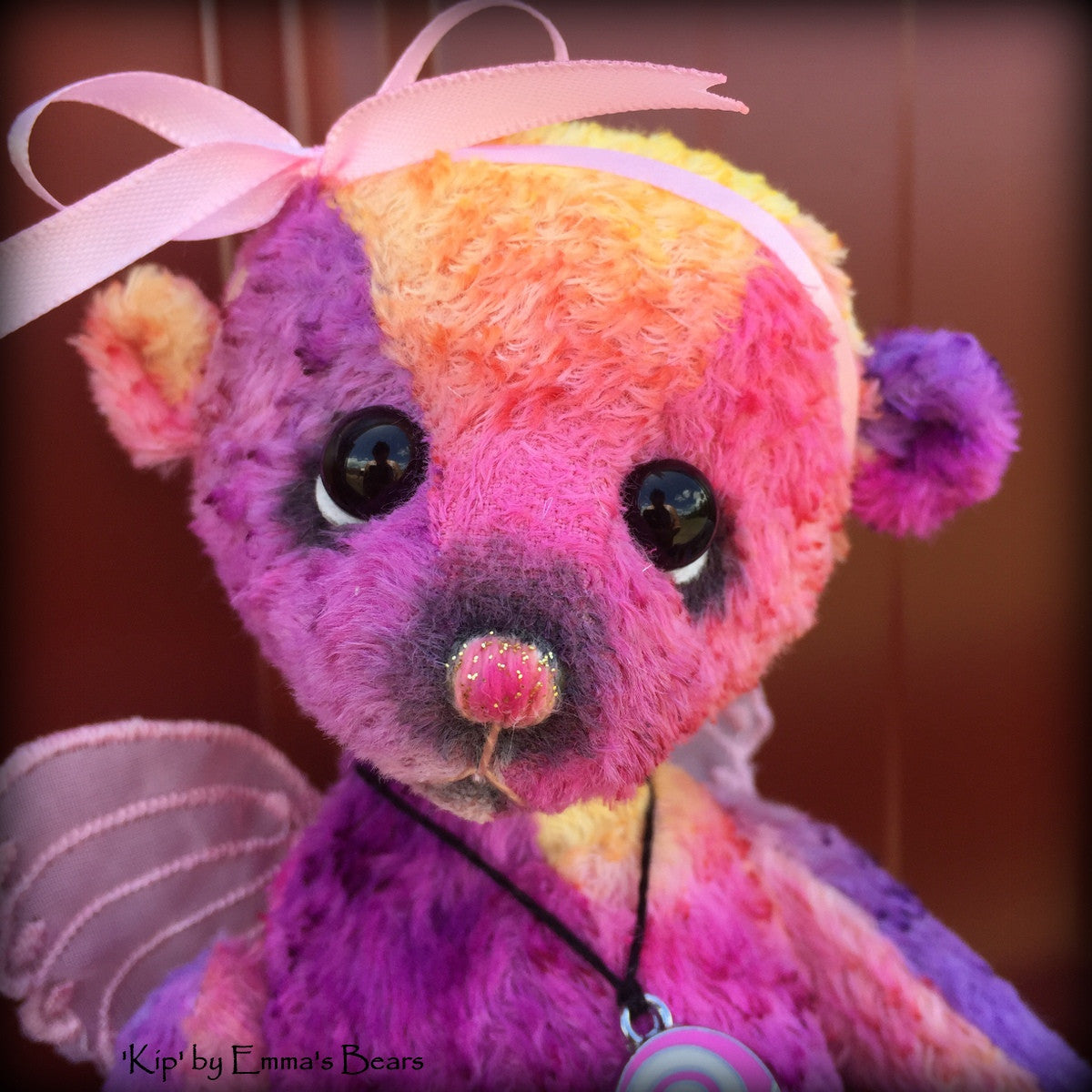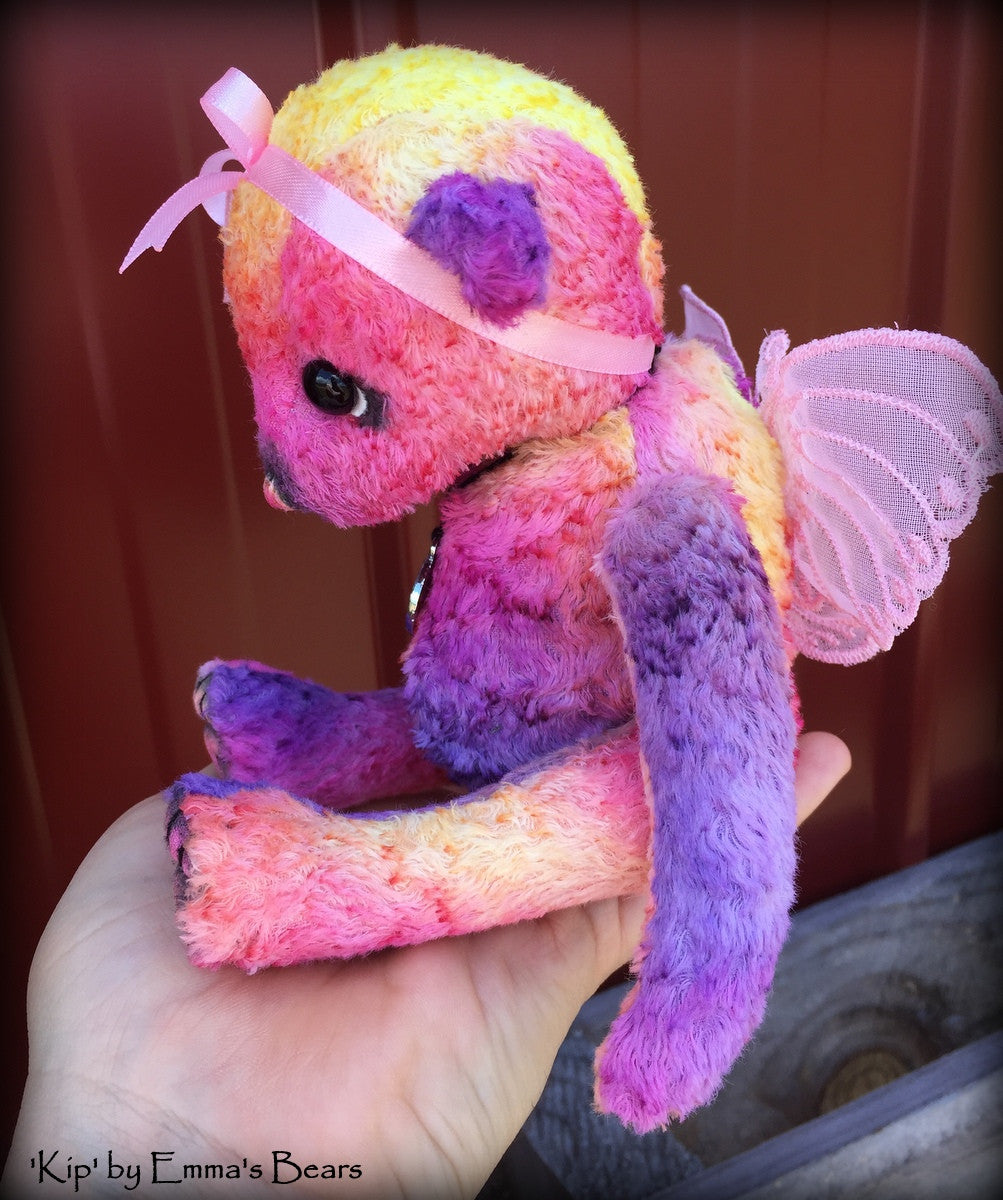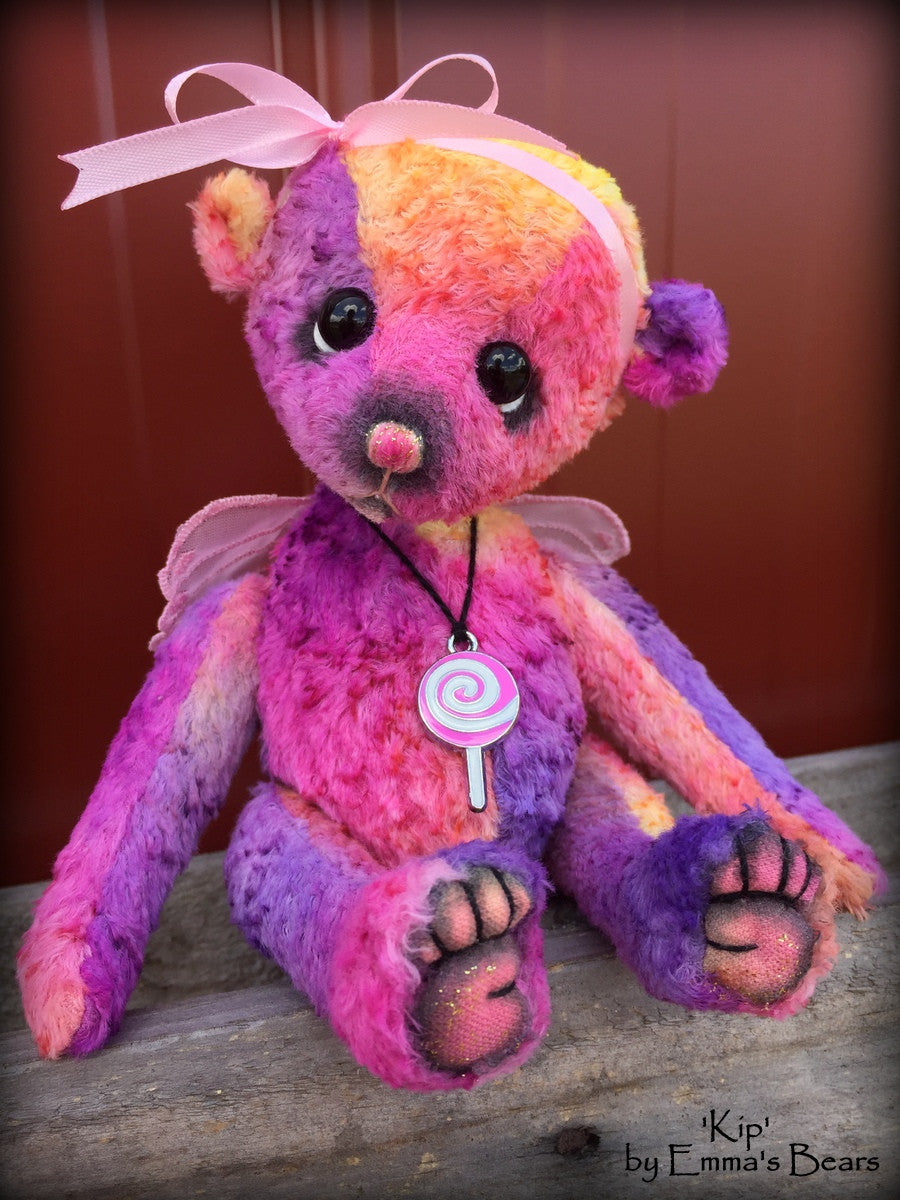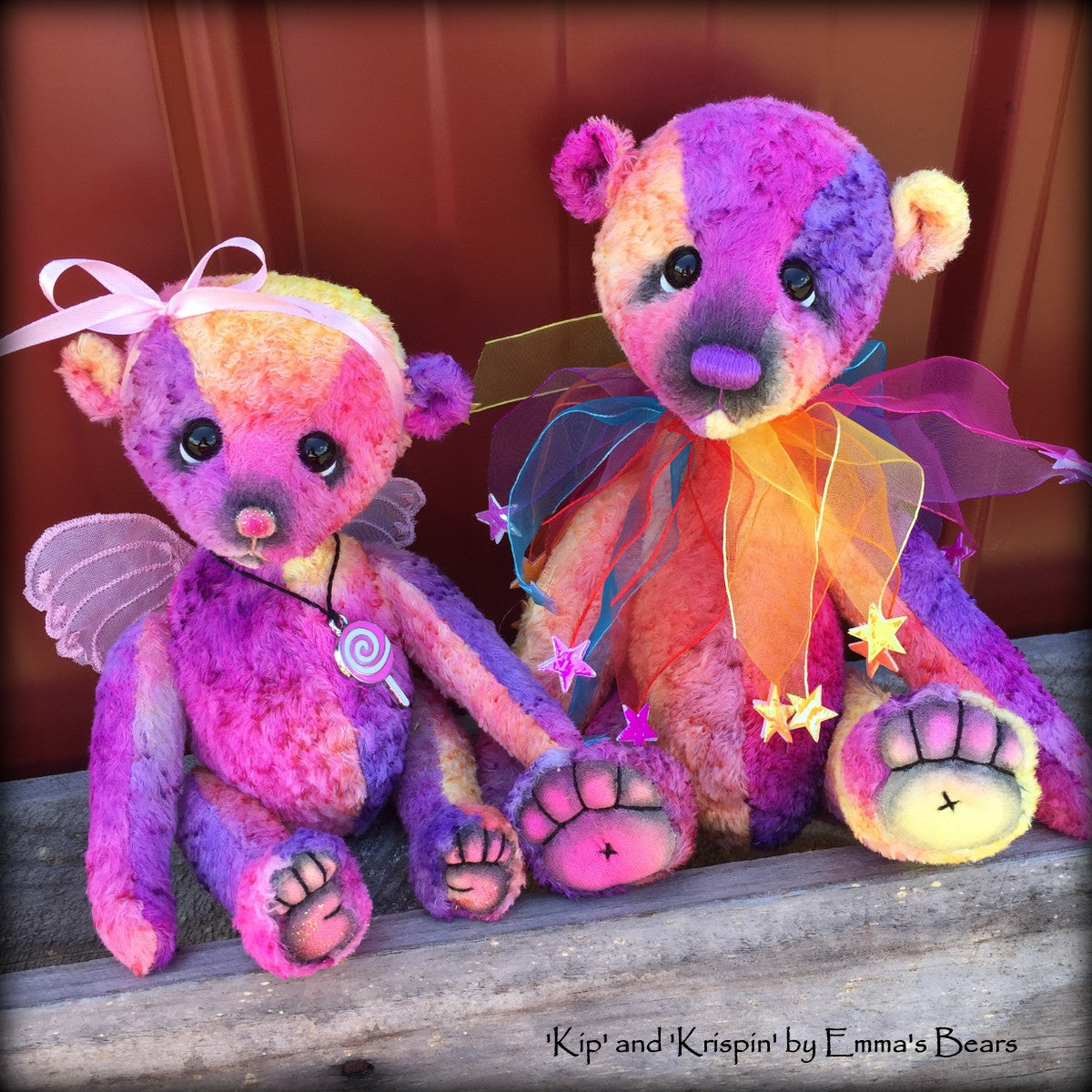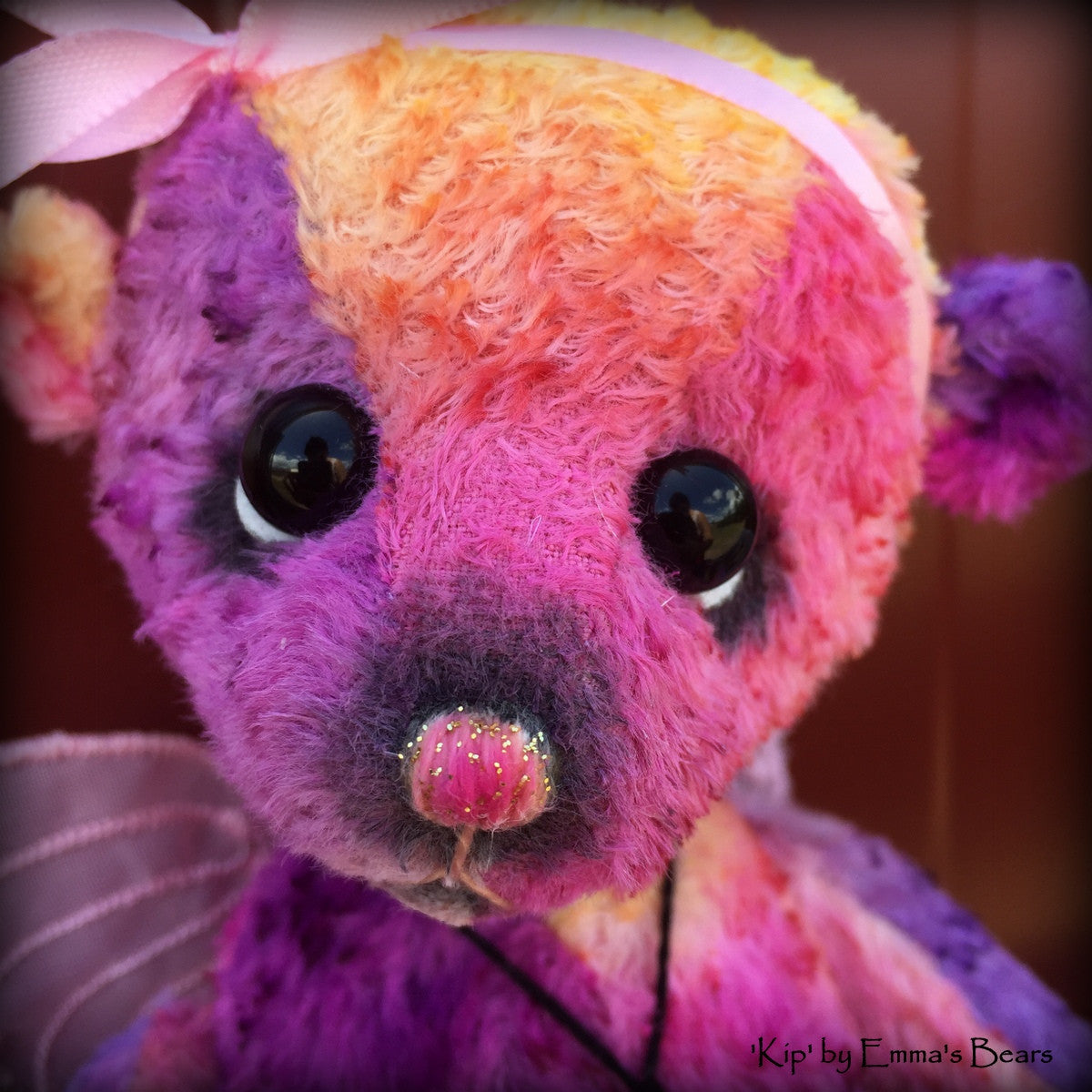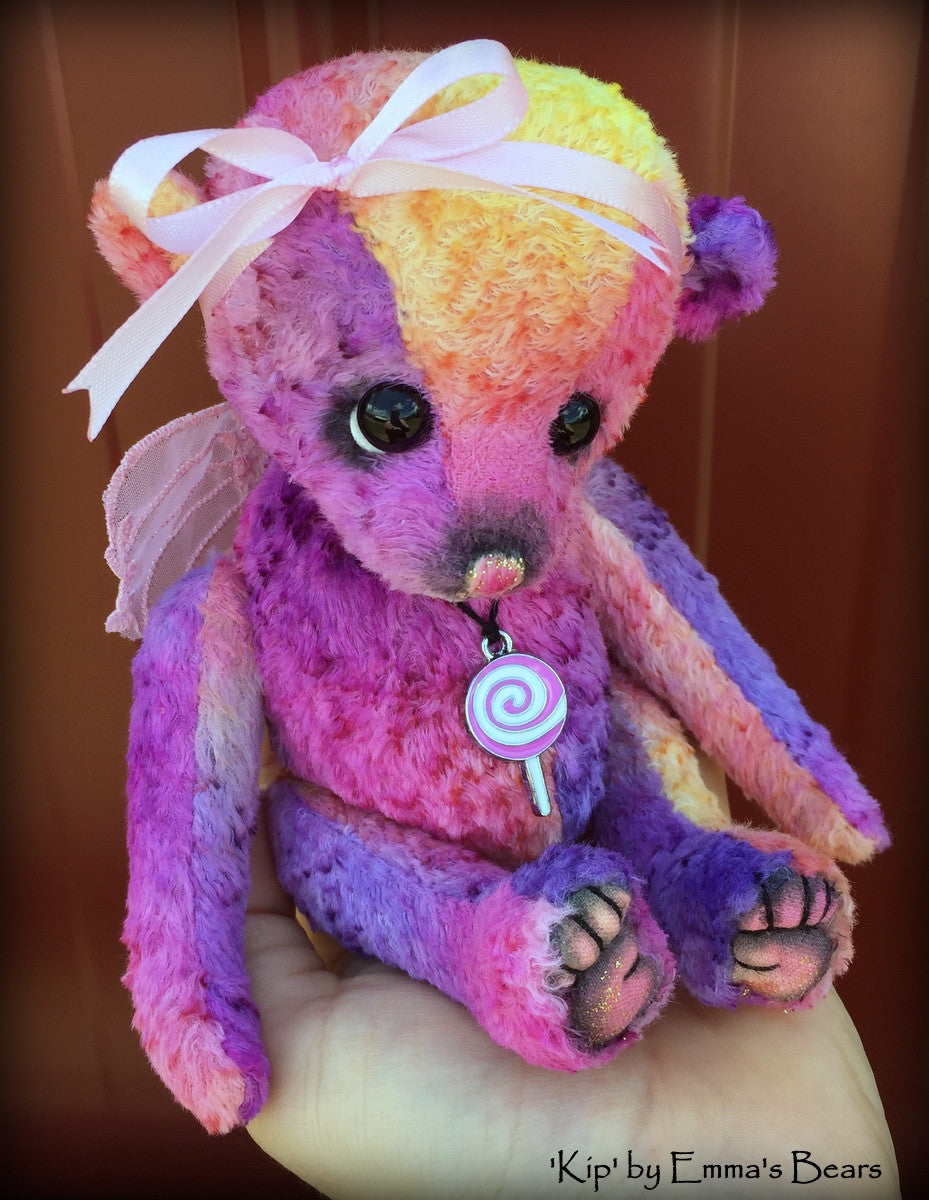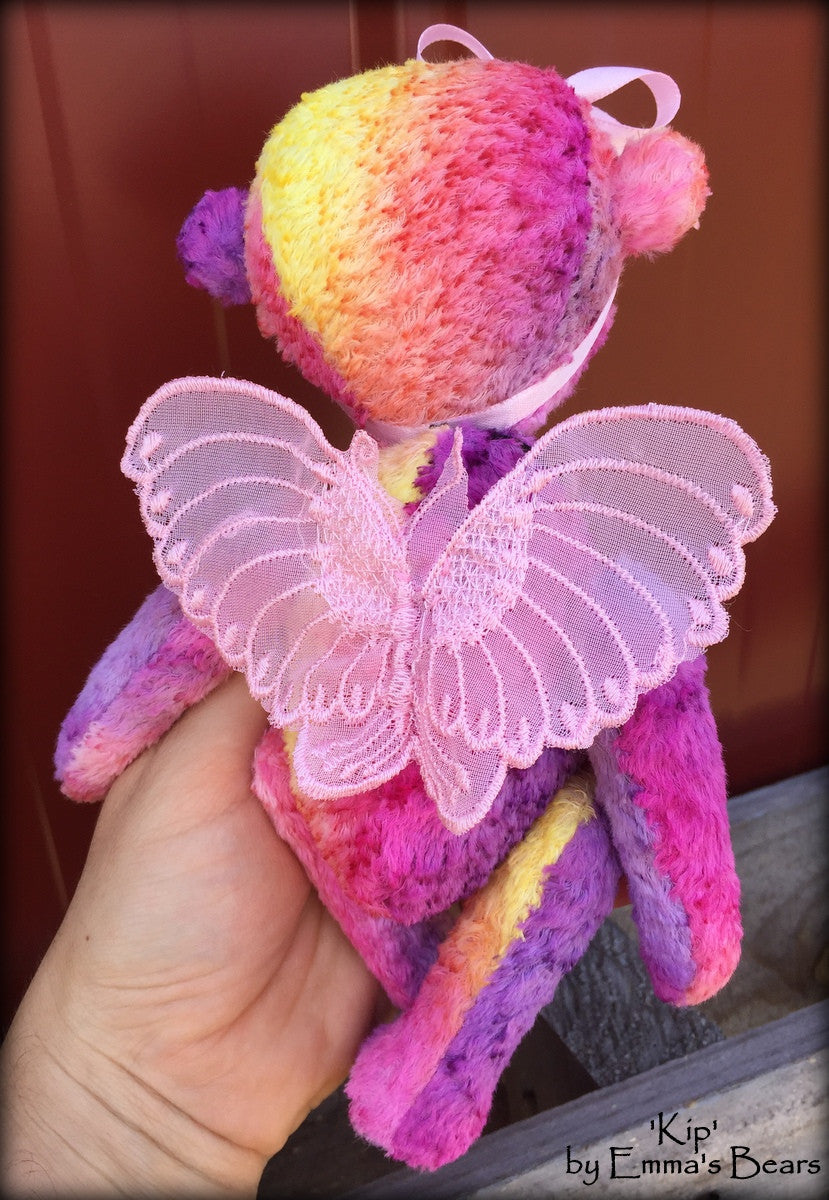 Kip - 9in hand-dyed rainbow viscose Artist Bear by Emmas Bears
*** PLEASE NOTE THAT WE'RE CURRENTLY CLOSED FOR POSTING OVER THE CHRISTMAS/NEW YEAR PERIOD, BUT KIP WILL BE FIRST IN LINE FOR POSTING WHEN WE RETURN IN EARLY JANUARY ***
~Kip ~
By Emma and Mark Nicholson
EMMA'S BEARS
9" (23cm)

This sweet and colourful little bear has been waiting patiently to be completed all year! We finally had a chance to do so, and the little lady you see before you is the end result.
She has been made from a piece of our standard viscose that we hand-dyed a colourful mix of purples, pinks, oranges, peaches and lemons. She looks out through over-sized black glass eyes and has a petite hand-embroidered and glitter-finished nose. Kip is fully T-pin jointed and stuffed softly to give her a squishy-rounded belly with those petite little limbs. 
We hand-pulled Kip's tiny toes and given her some silk-dye shading detail (and a little extra paw pad sparkle). She wears a pink satin bow in her hair (fully removable), comes with a pair of pink embroidered butterfly wings (not removable), and a silver-tone pink and white lollipop pendant. 
She is a tiny handful of colour, and a one of a kind artist bear. 
~*~ Please Note that these bears are designed to be Adult Collectables and not intended for infants and young children due to small parts (eyes) and potential for damage (excessive limb twisting/ busted seams etc) – however child safe versions can be custom made and I would think that the bears would be fine with sensible, gentle children (yes – I am sure they exist!) Convo me if you have any concerns. ~*~