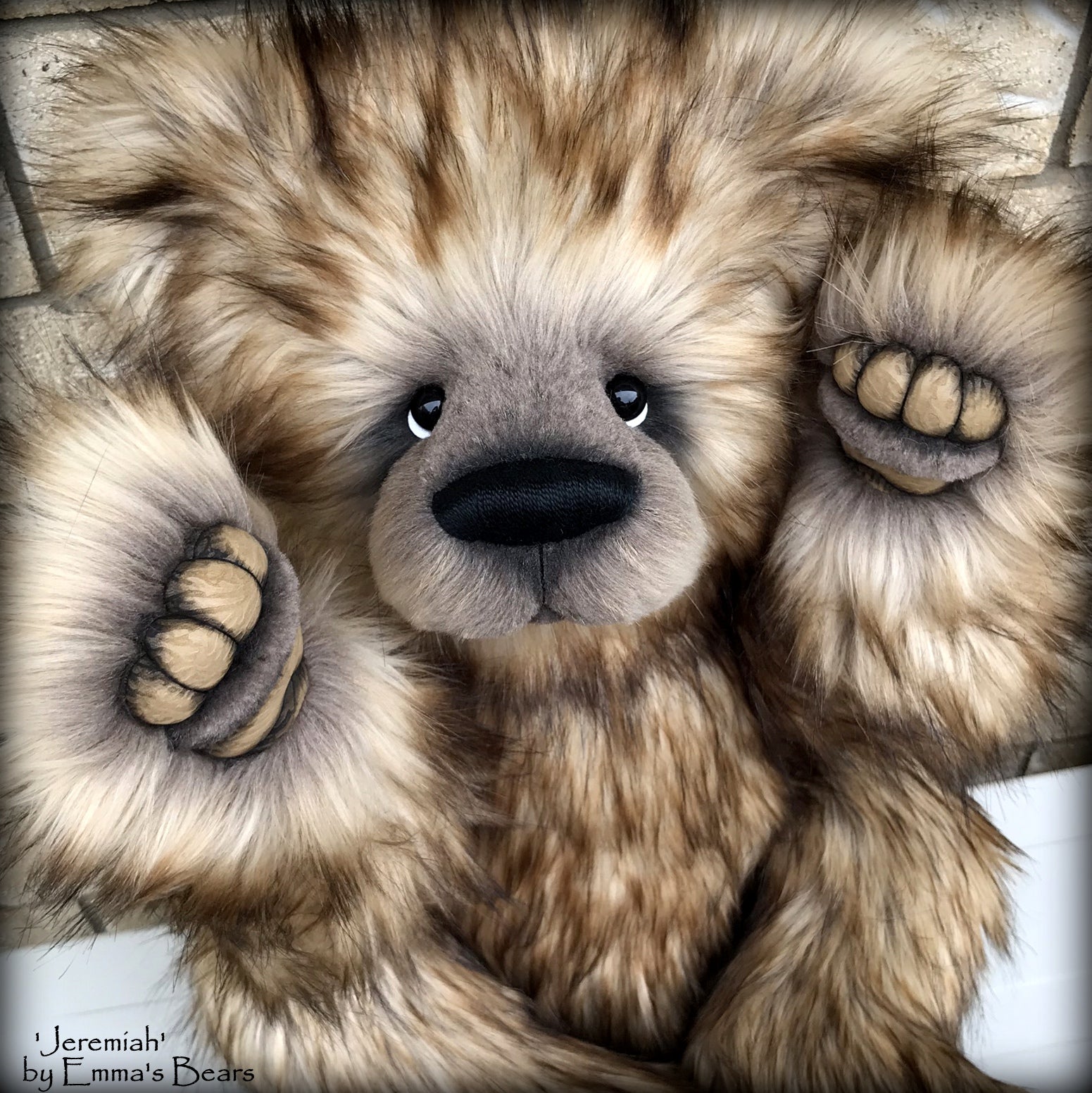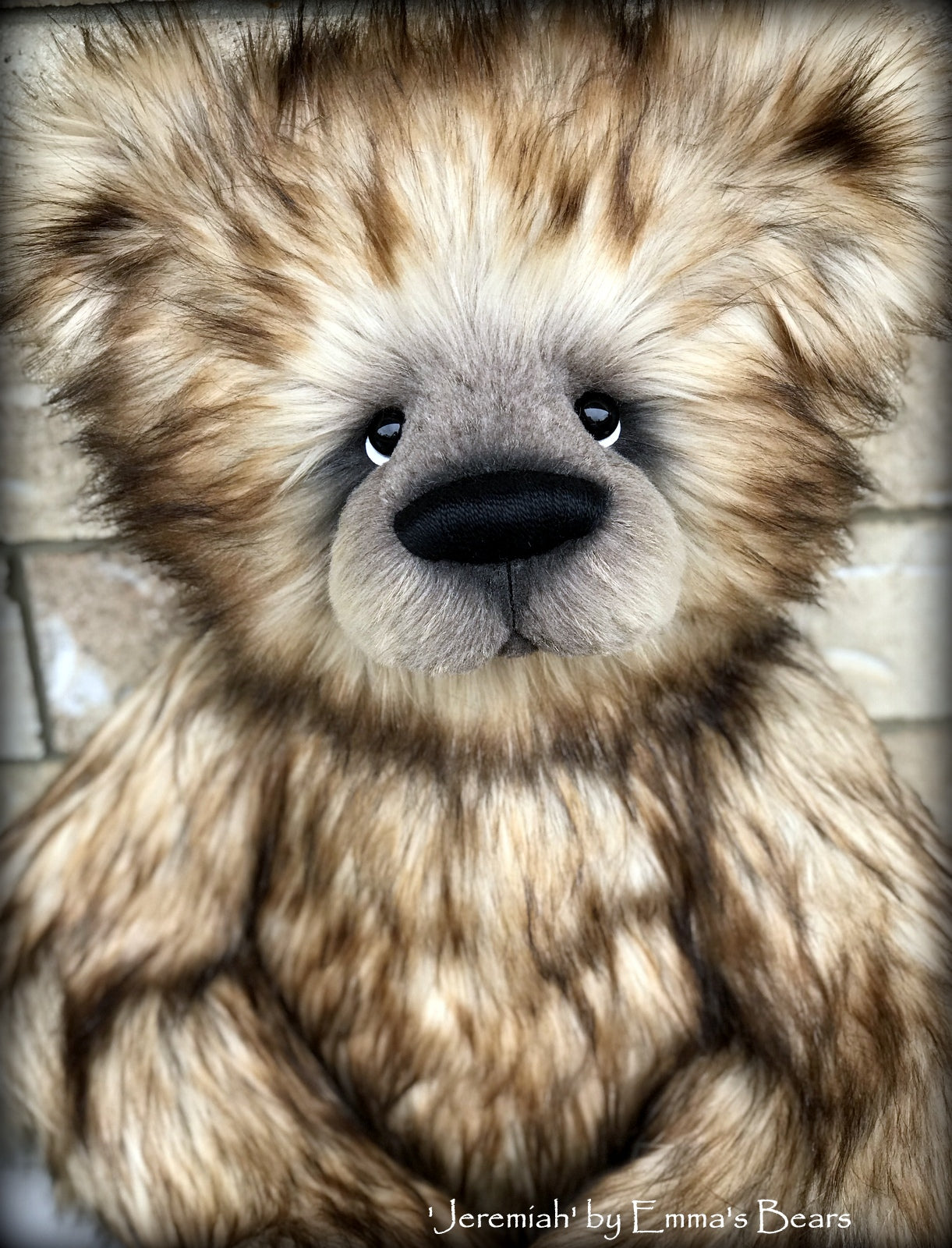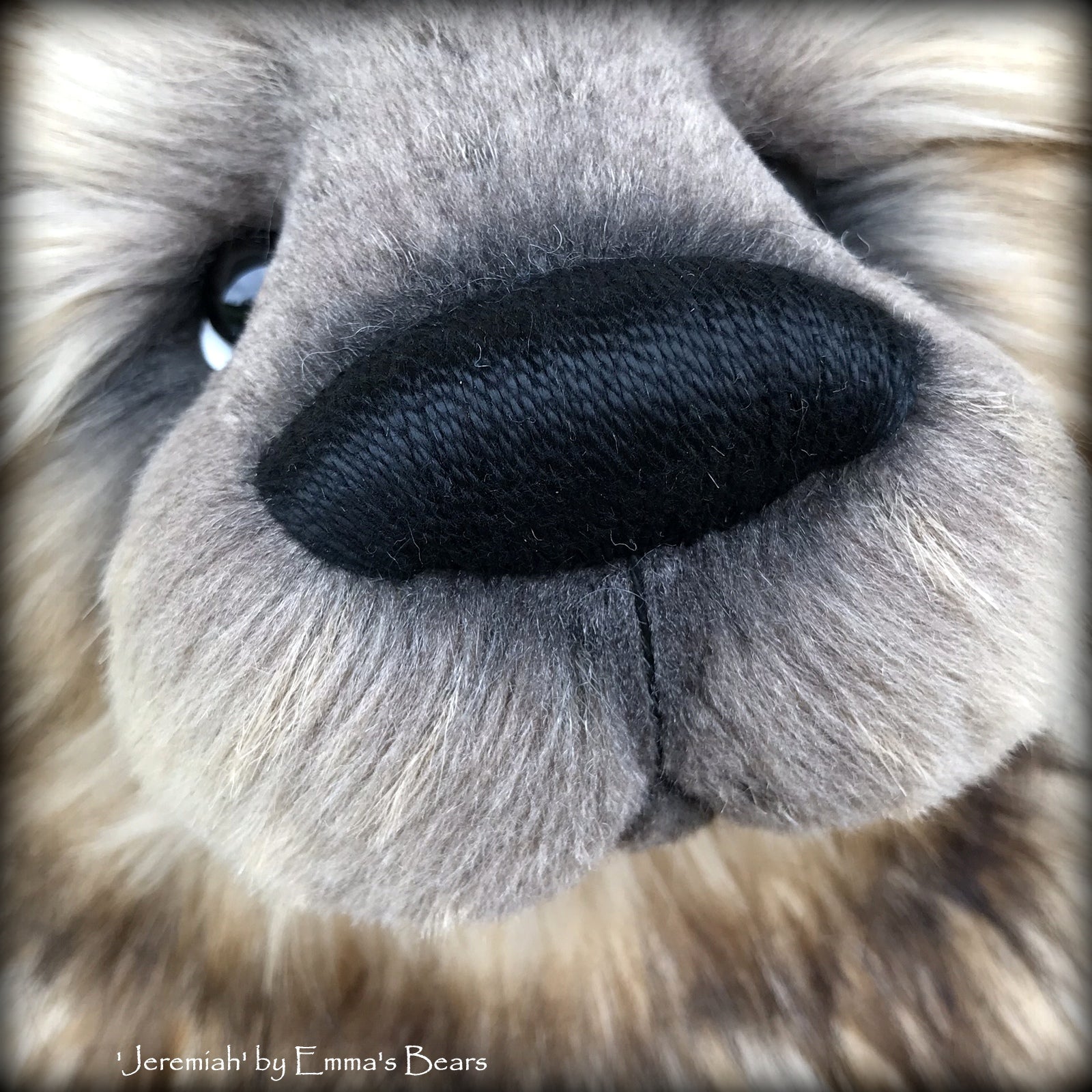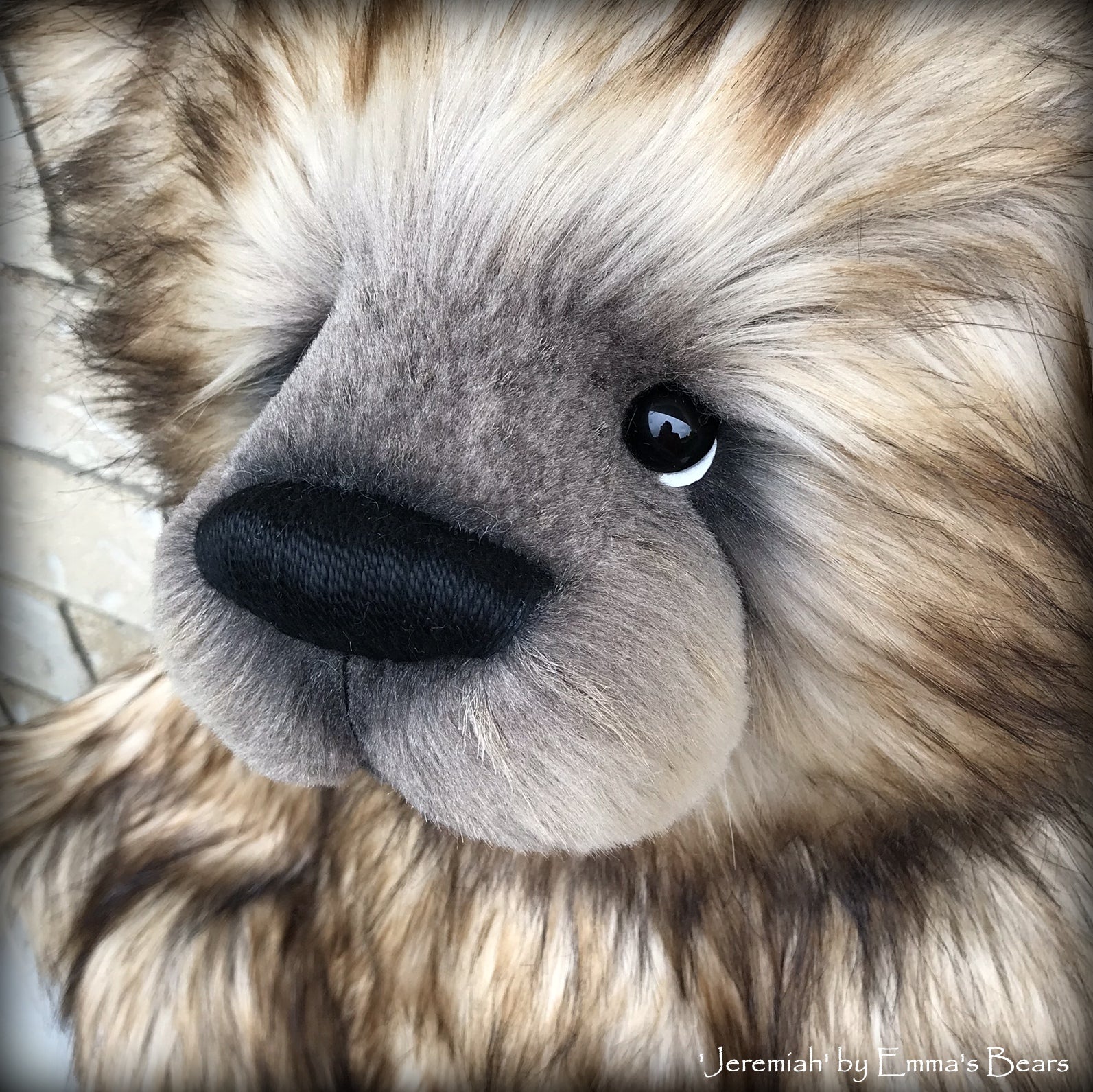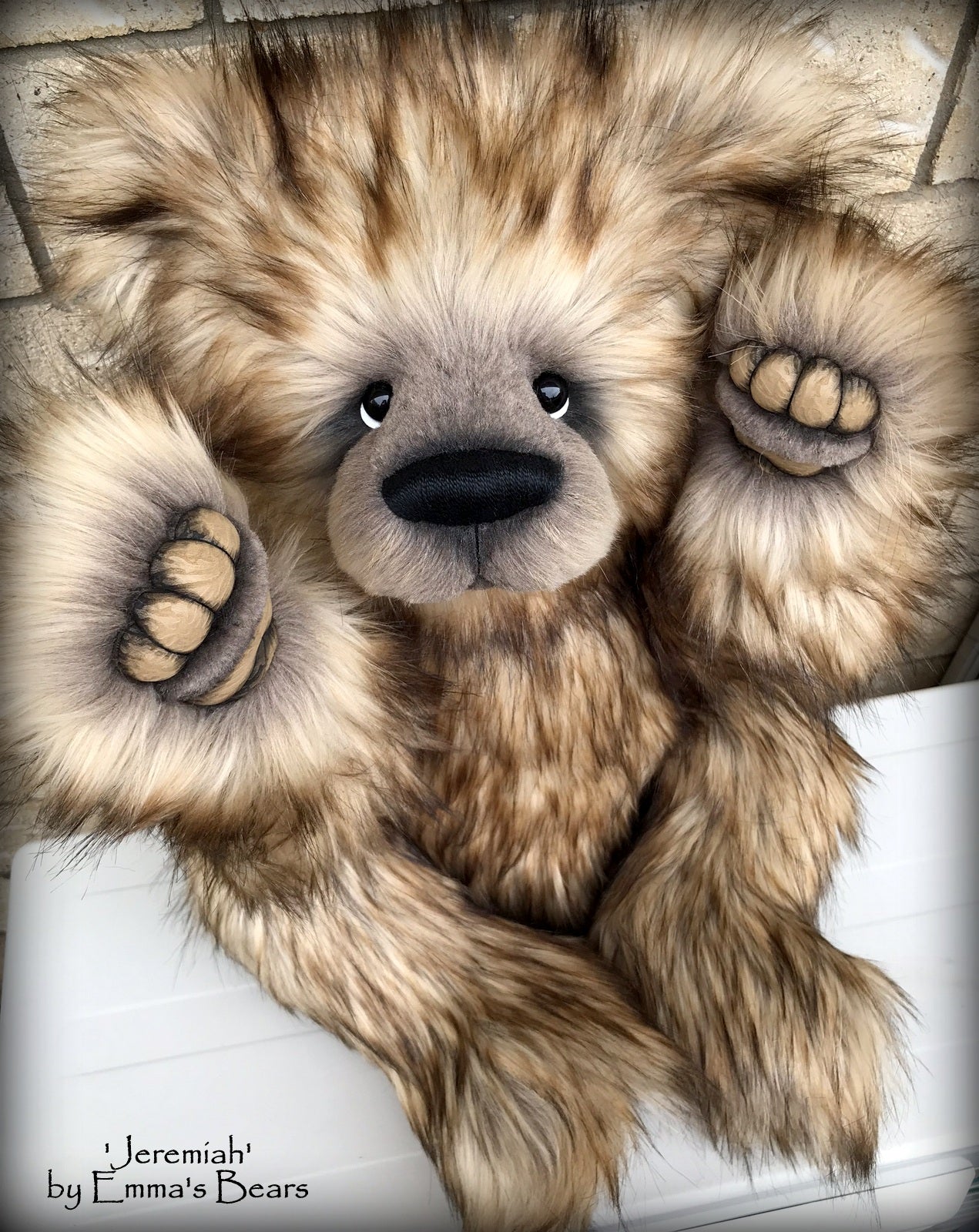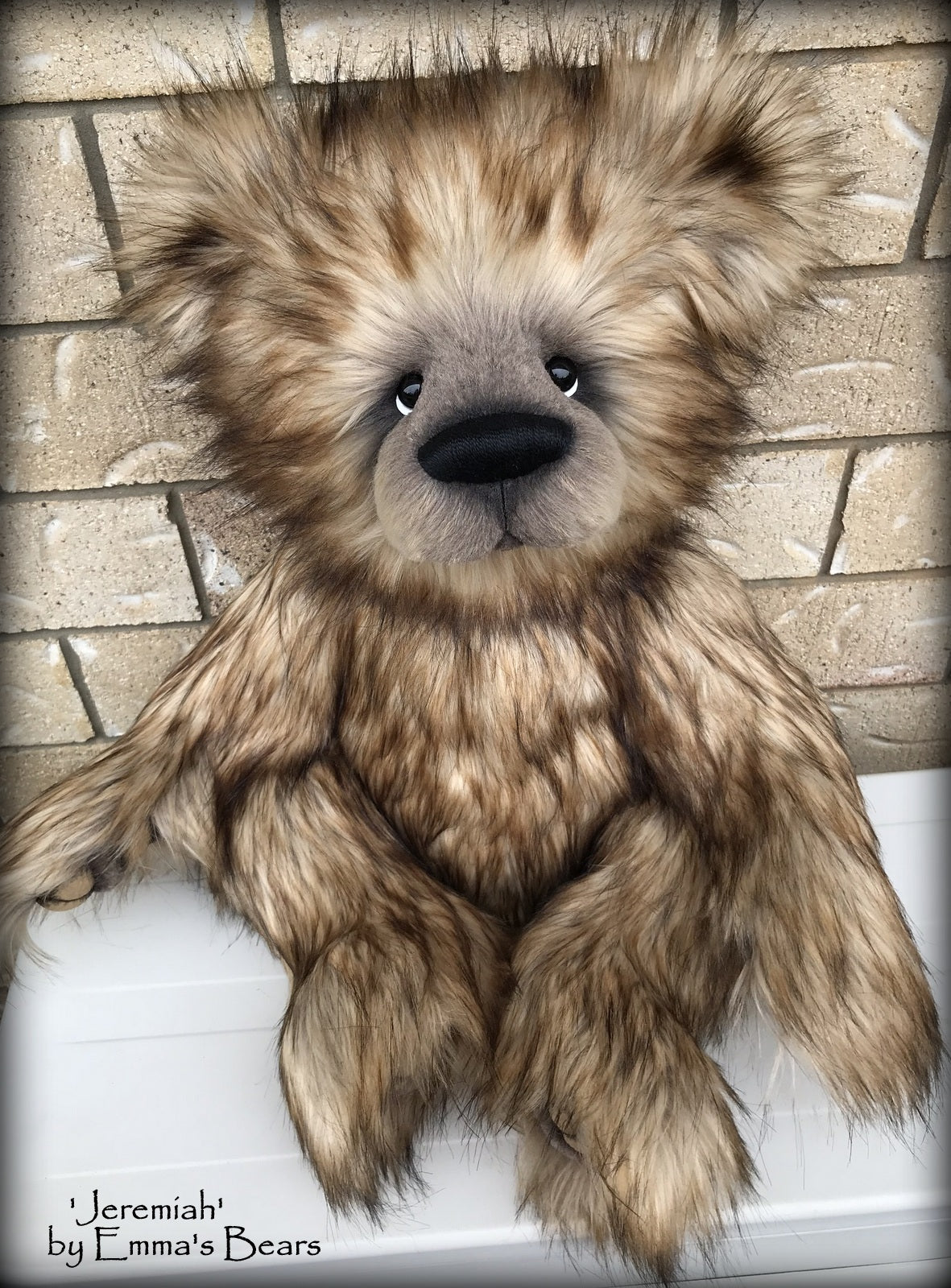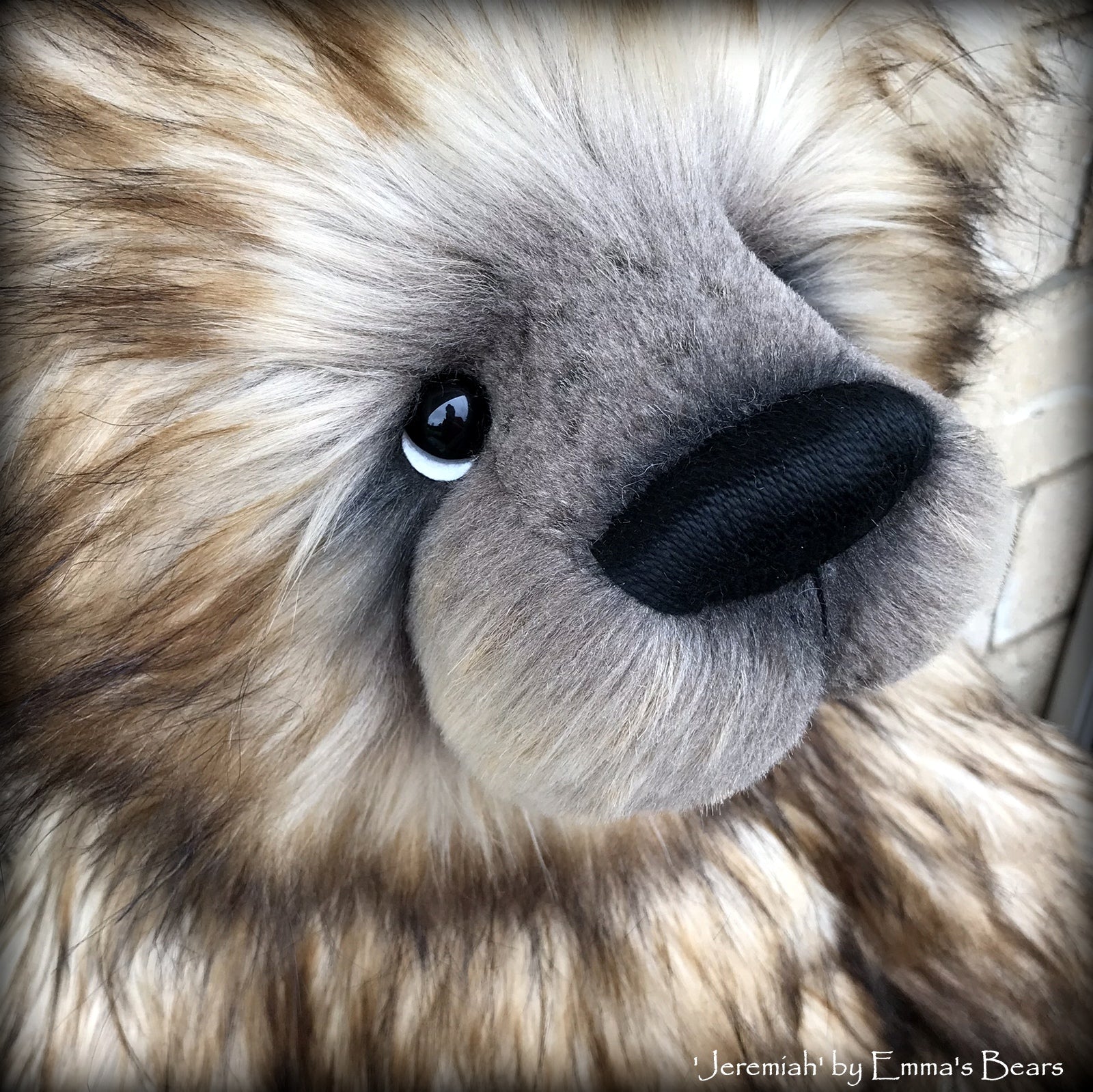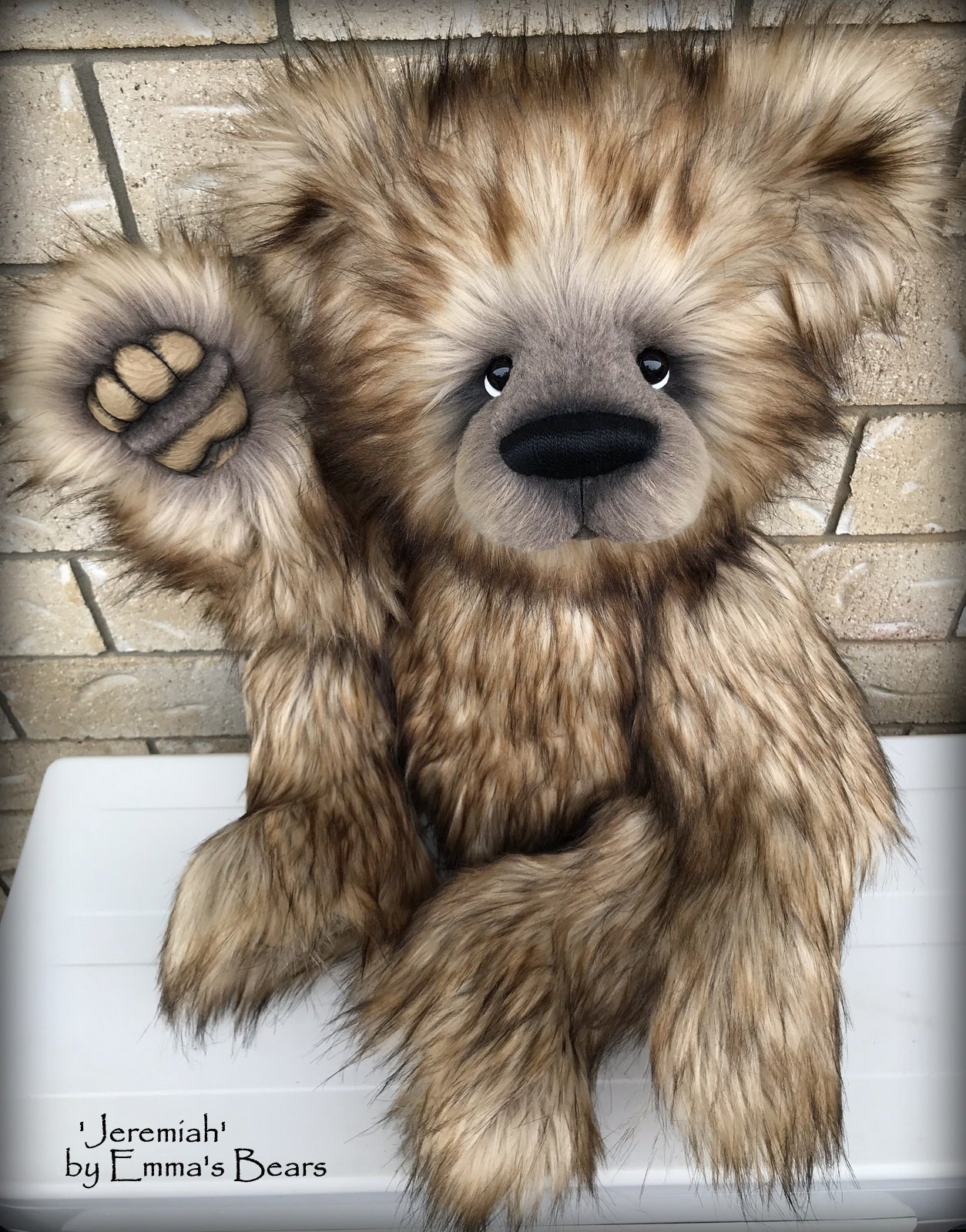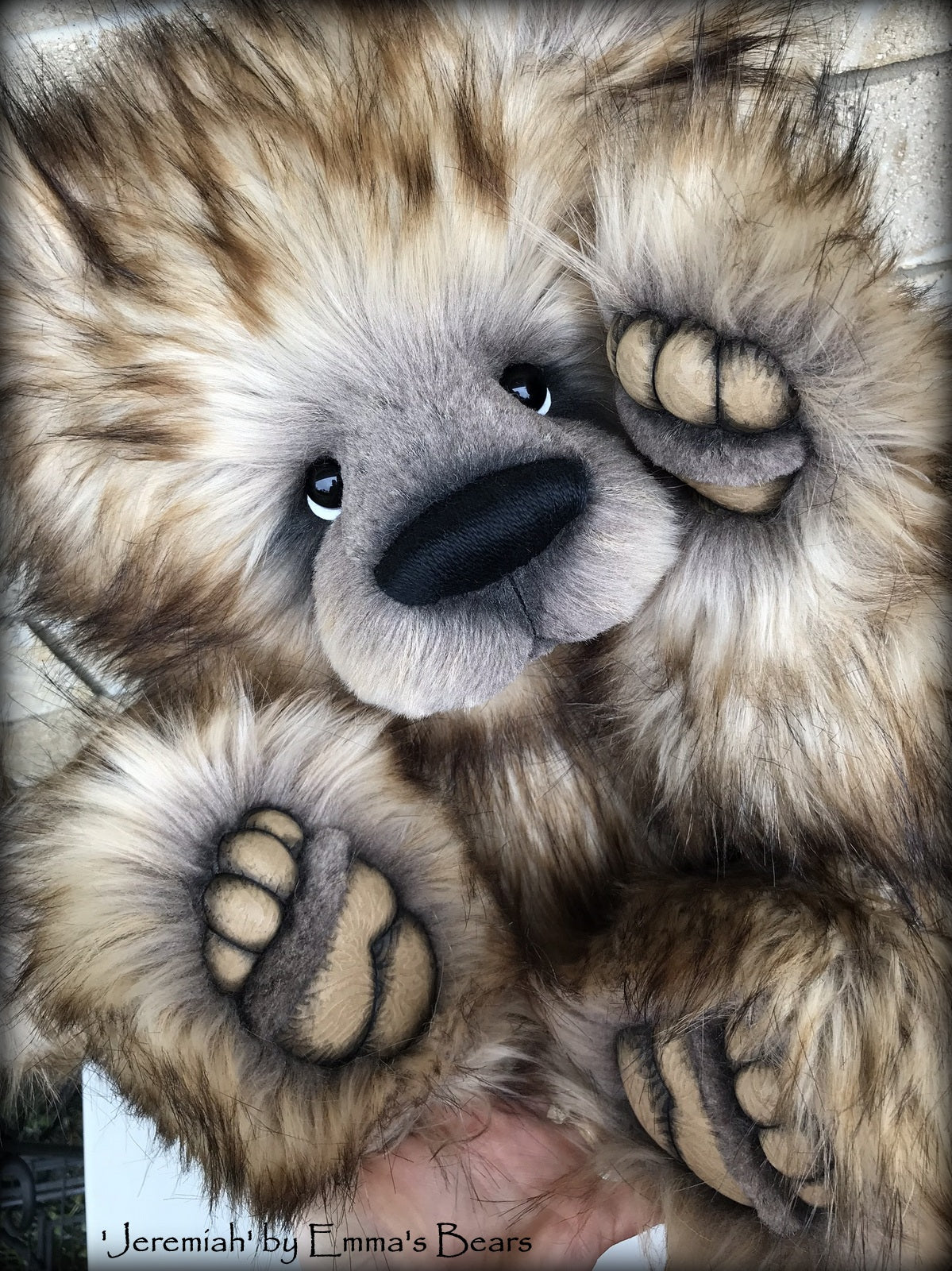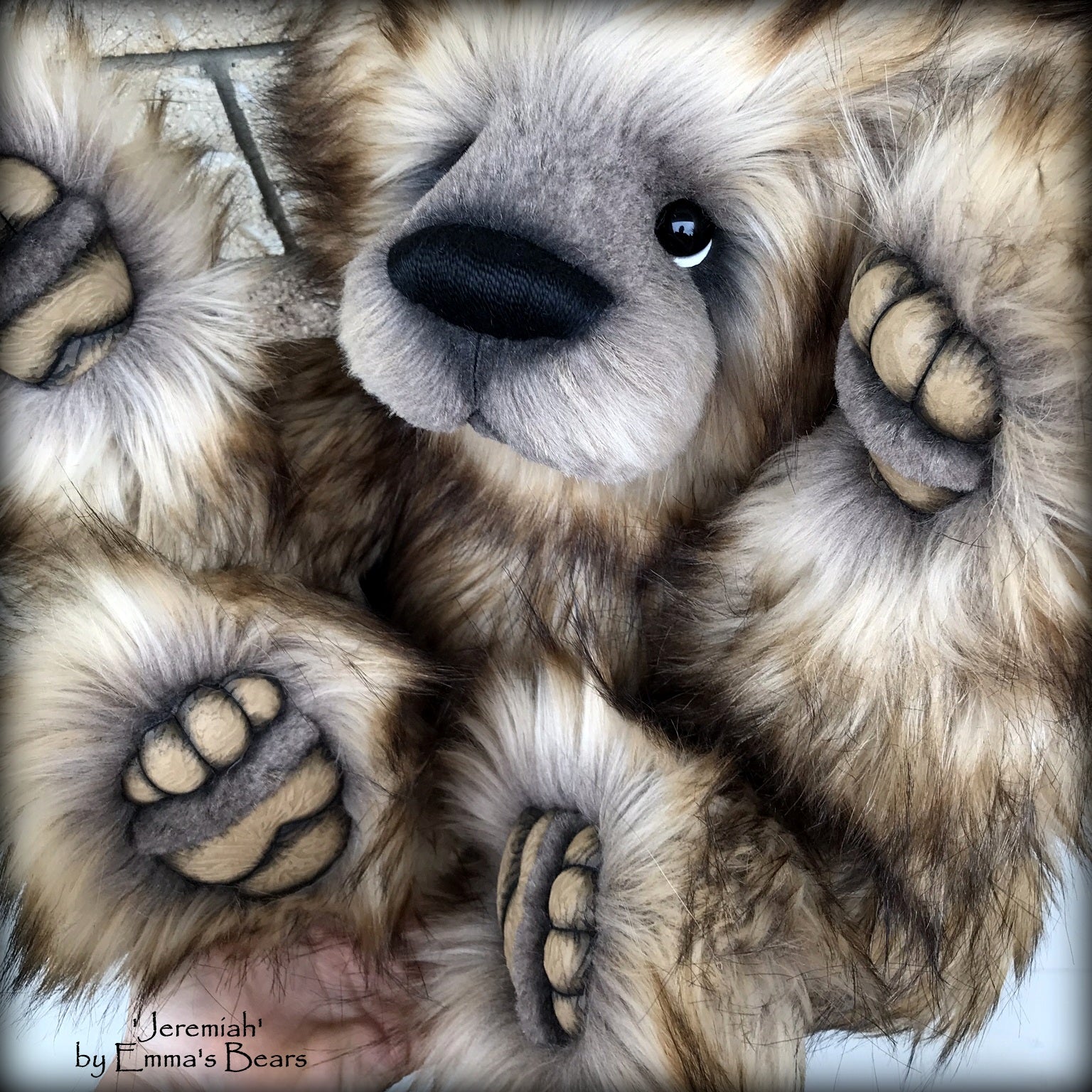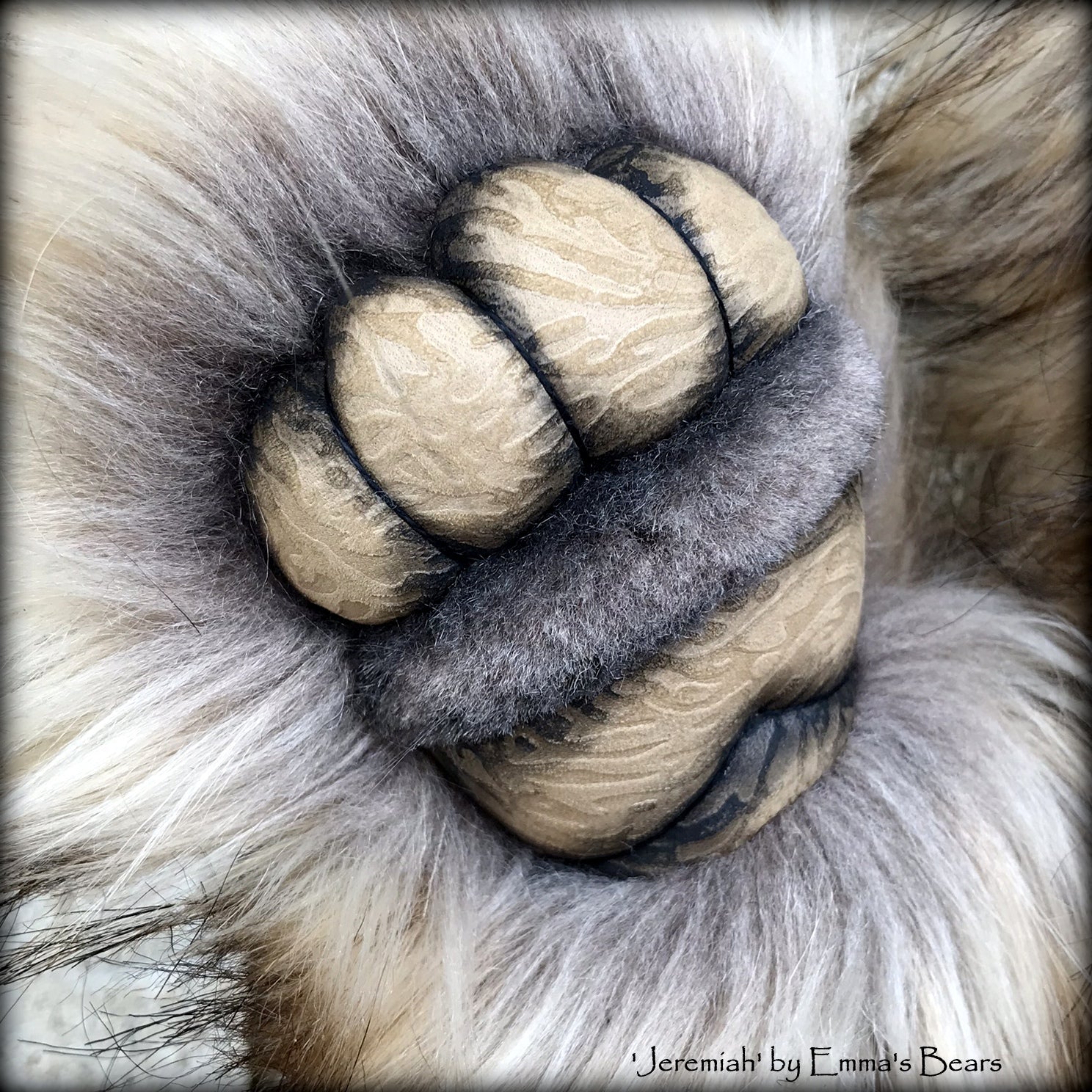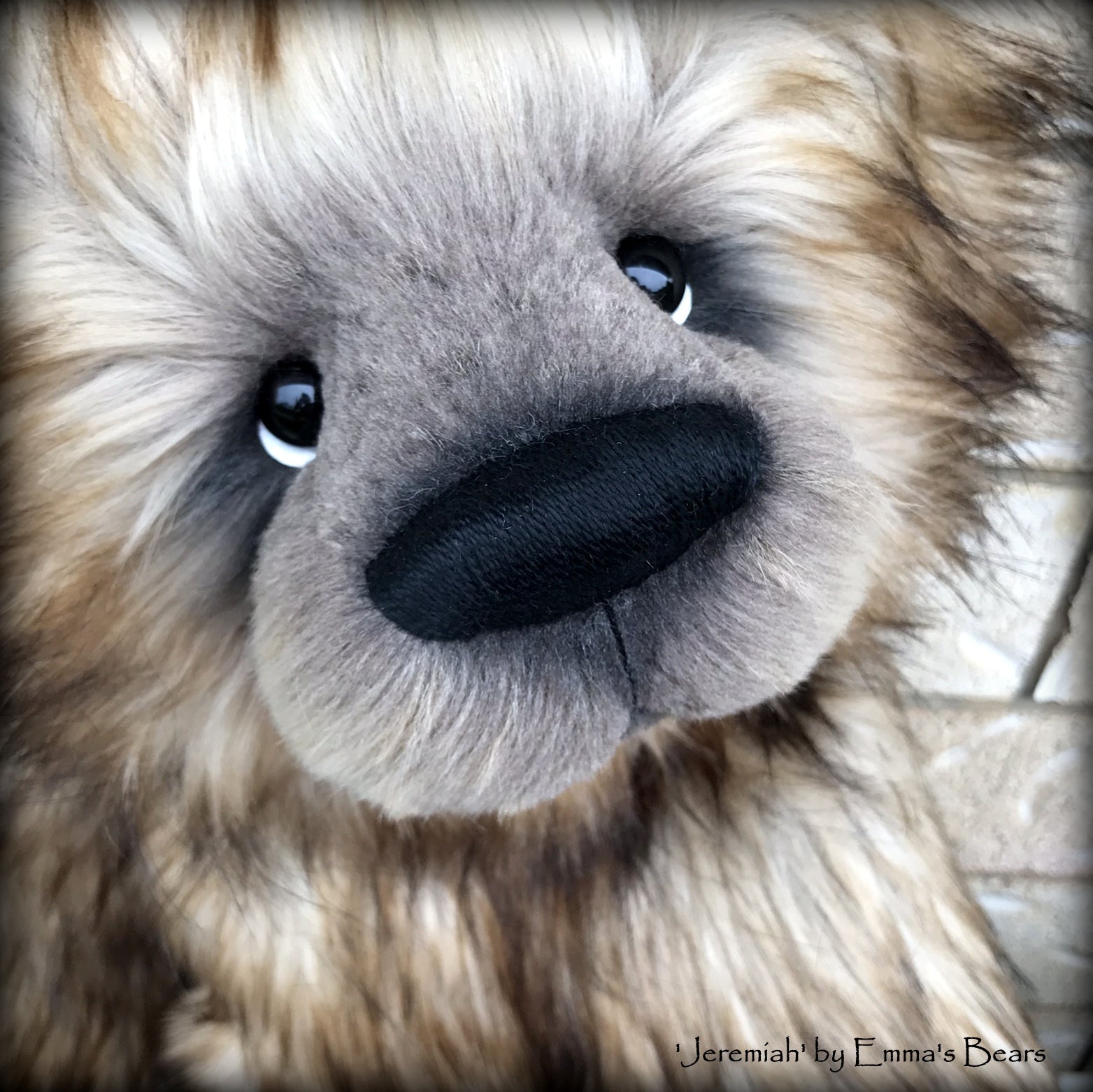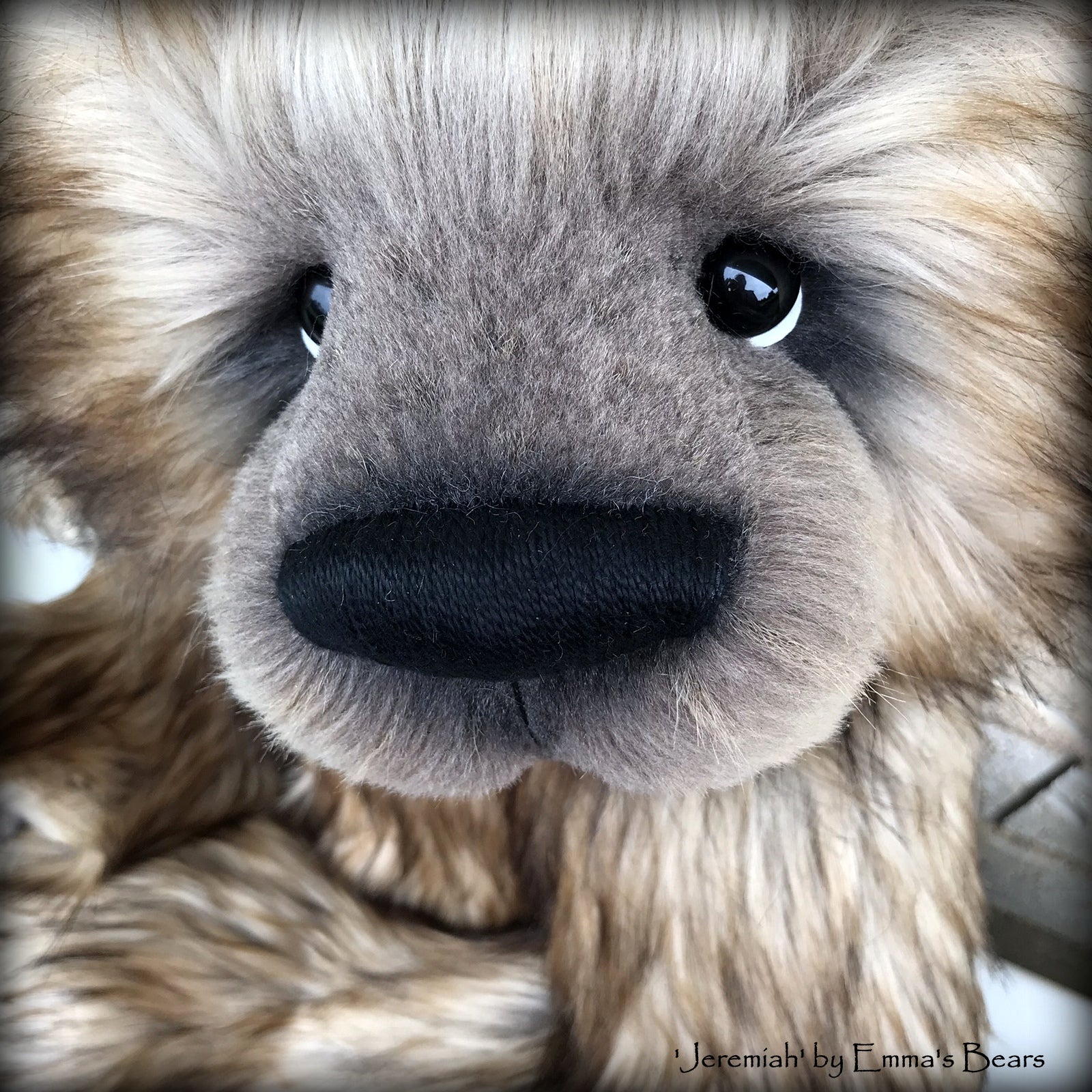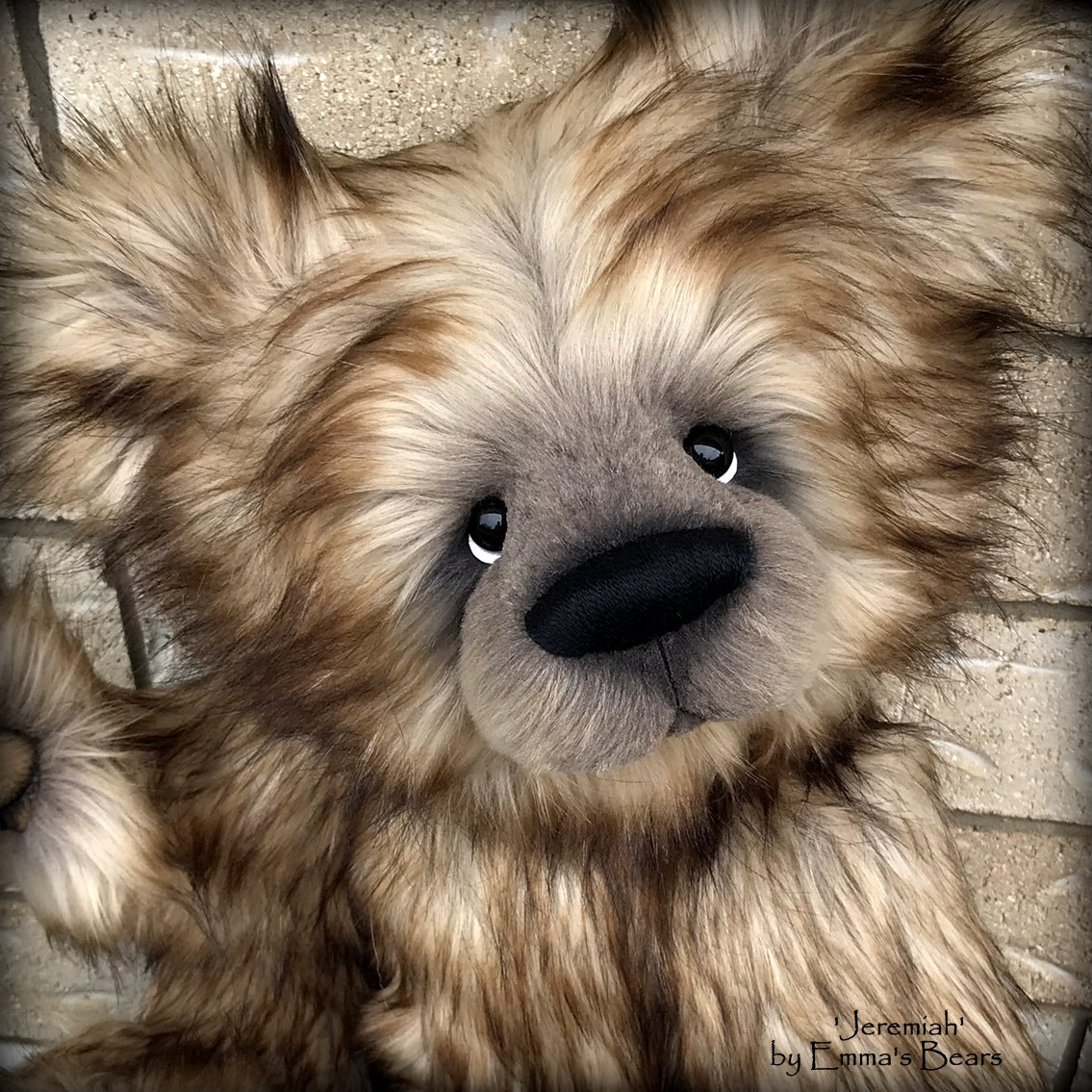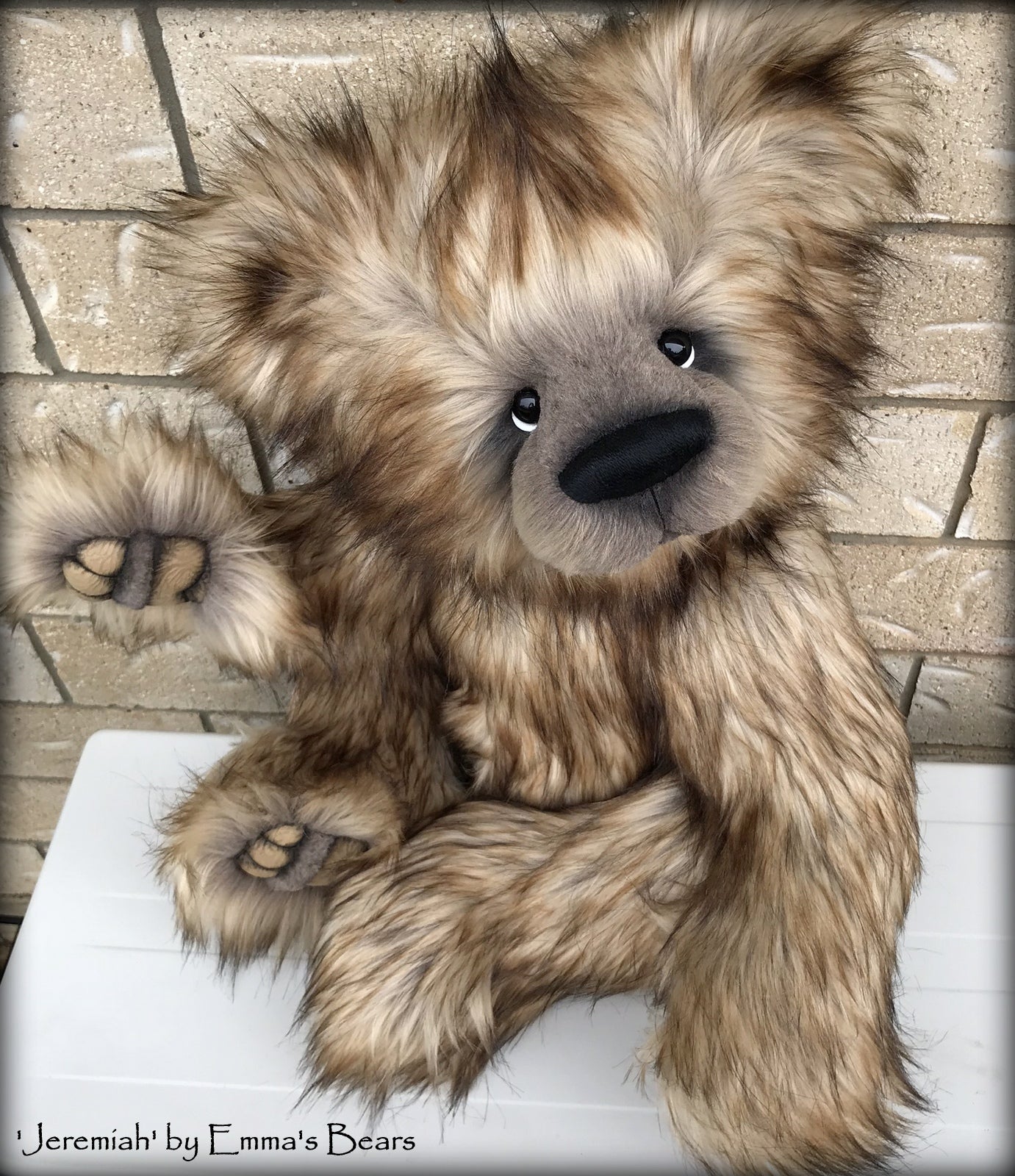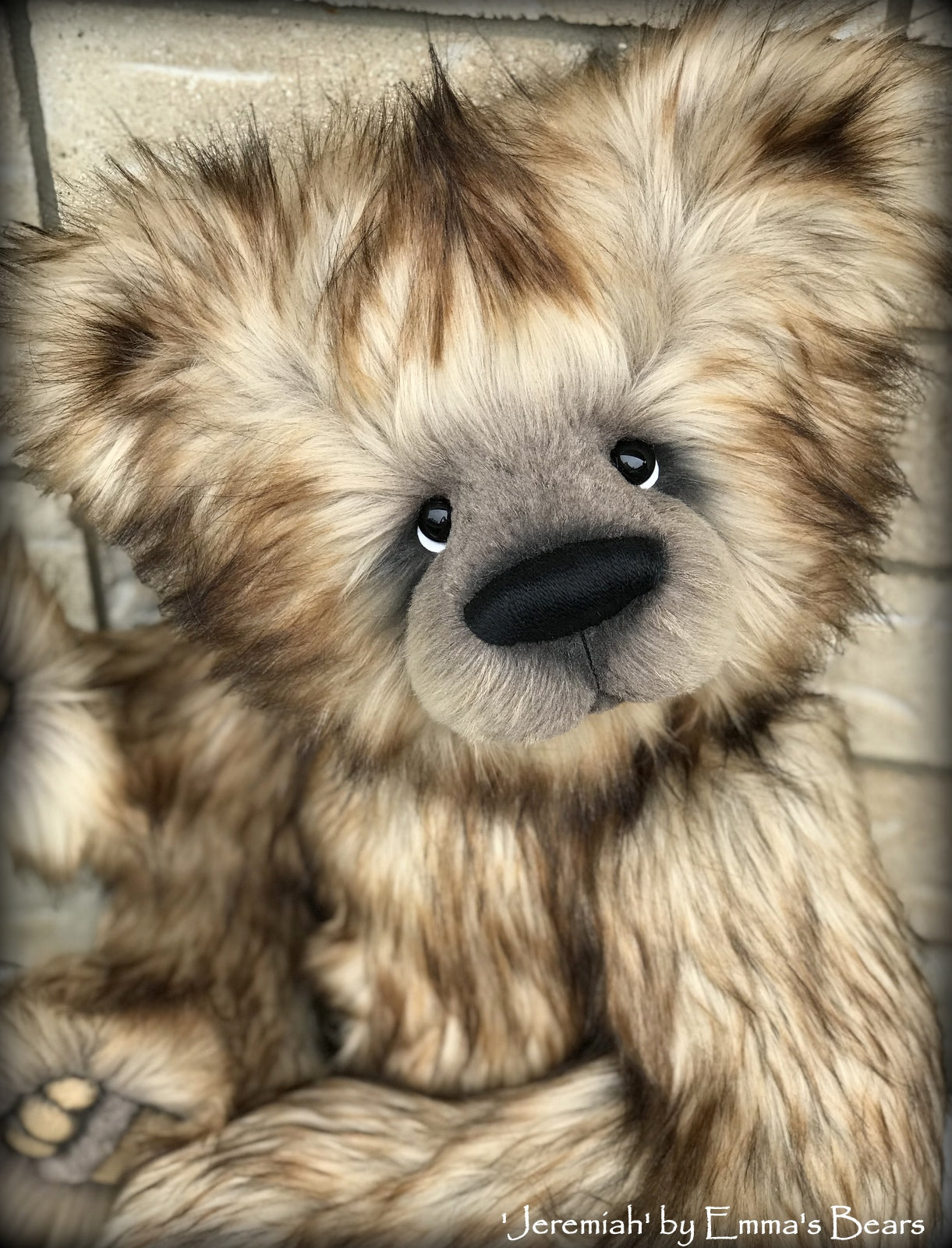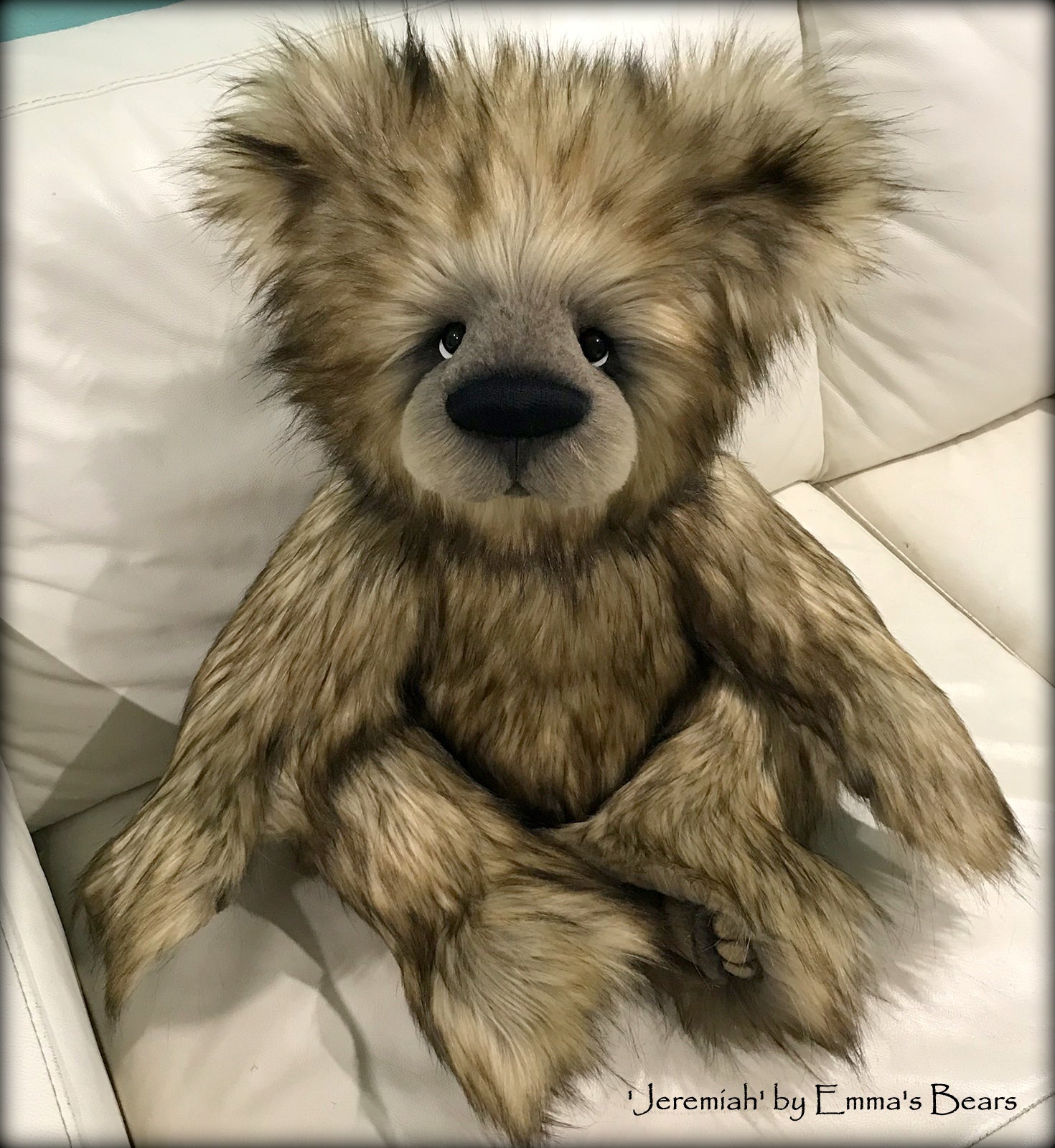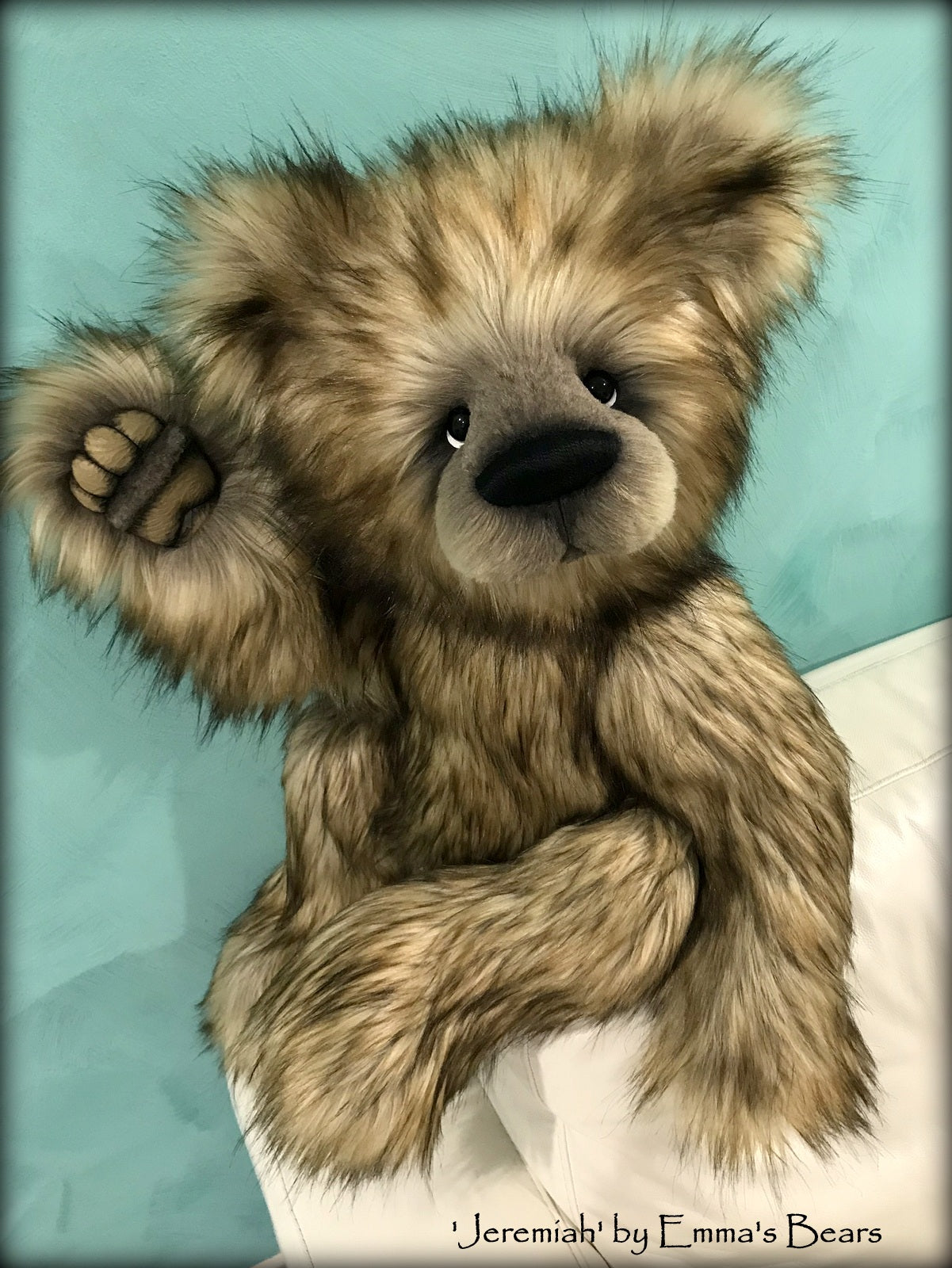 Jeremiah - 28in Deluxe Faux Fur Artist Bear by Emmas Bears - OOAK
'Jeremiah'
By Emma and Mark Nicholson
EMMA'S BEARS

28" (72cm)

This gorgeous BIG boy is our second bear made in our newest 28" design. He has been designed with child-like proportions, similar to our toddler range but much more chunky. He has a big, generously sized head with a broad nose, a sturdy body, long slightly bent arms and bent-knee legs. Jeremiah has been made from a piece of super-deluxe faux fur we had in stock last year. This piece was the last of it that I had been holding for the right moment/right bear. It is a stunning fabric - nearly twice the density of usual faux fur, beautifully soft and with the most gorgeous colouring. 

Jeremiah is fully T-pin jointed, firmly enough to sit up by himself, but loosely enough that he gives great cuddles and isn't impossible to position. Due to his bent leg design, he is a sitting bear, and looks great perched over the back of a couch or shelf, or sitting on his own seat. (He would also make a great bed-buddy, and is delightfully cuddly!). We have stuffed Jeremiah to a medium-firmness, and have given him a generous helping of bead-shot weighting in his arms, legs and bottom. He weighs just over 3kg! 

Jeremiah features 3D sculpted paw and hand pads cut from a combination of a beautiful soft embossed genuine leather and tufts of the faux fur. He looks out through large black glass eyes and has a HUGE hand embroidered perle cotton nose. 
Jeremiah is a one of a kind artist bear. 



~*~ Please Note that these bears are designed to be Adult Collectables and not intended for infants and young children due to small parts and potential for damage.