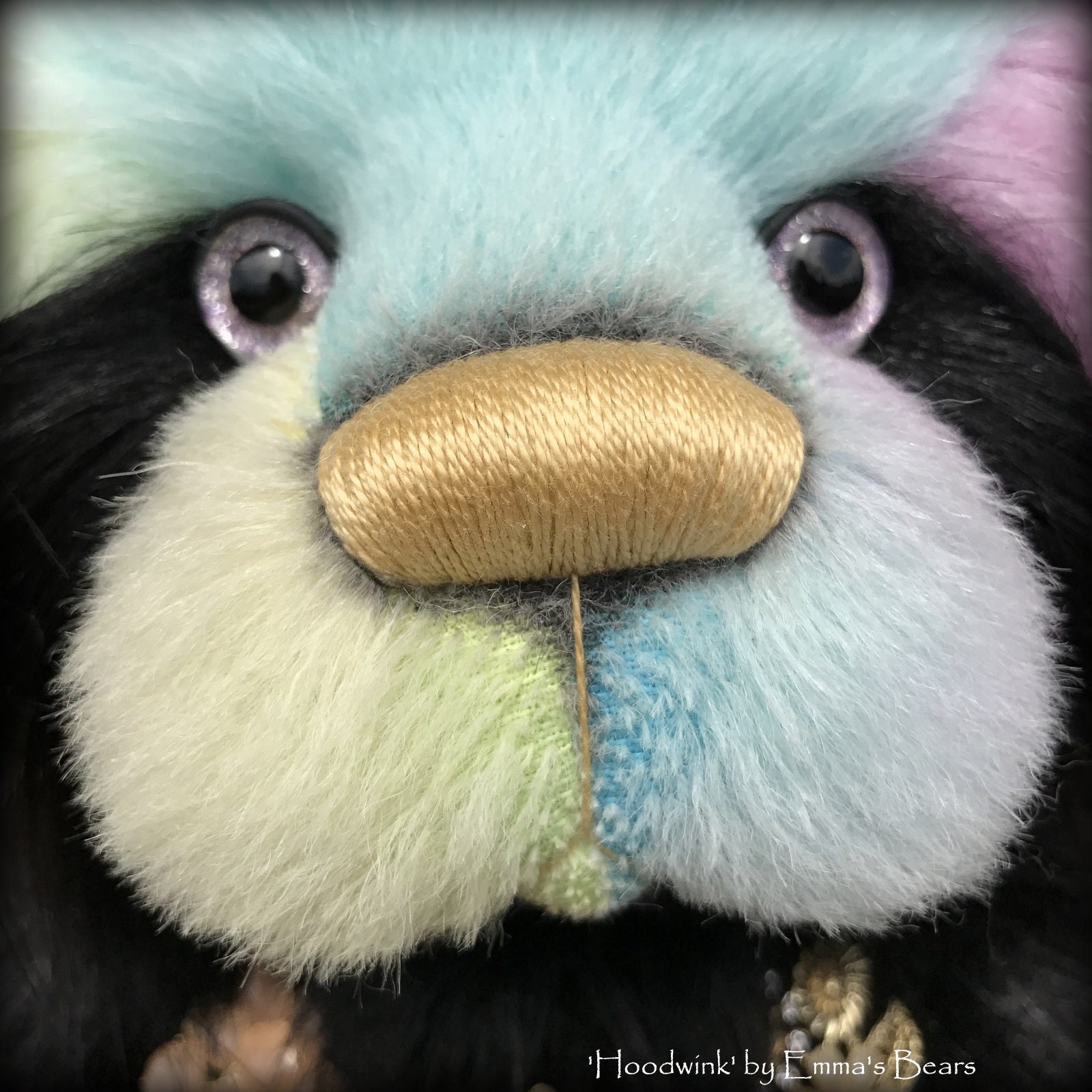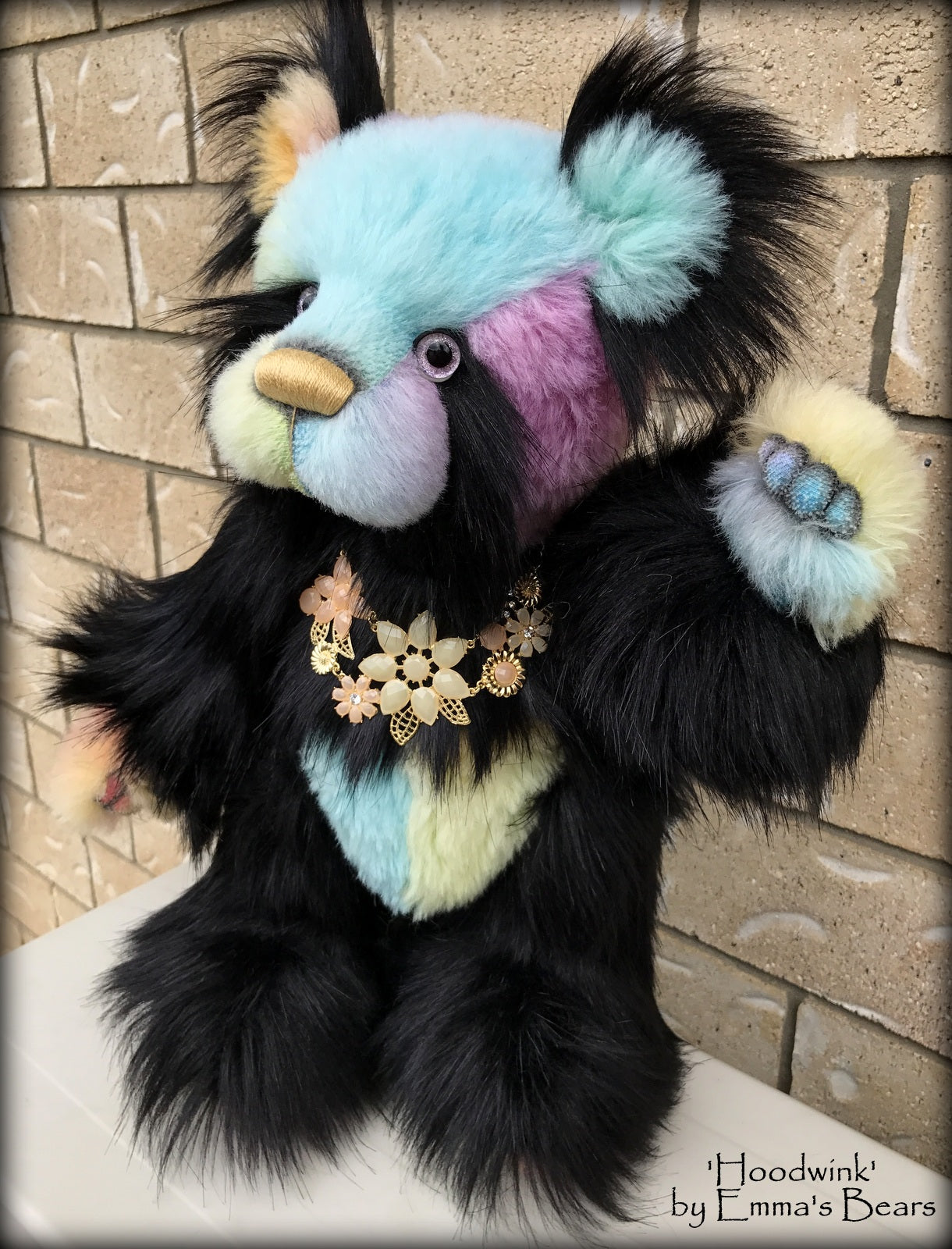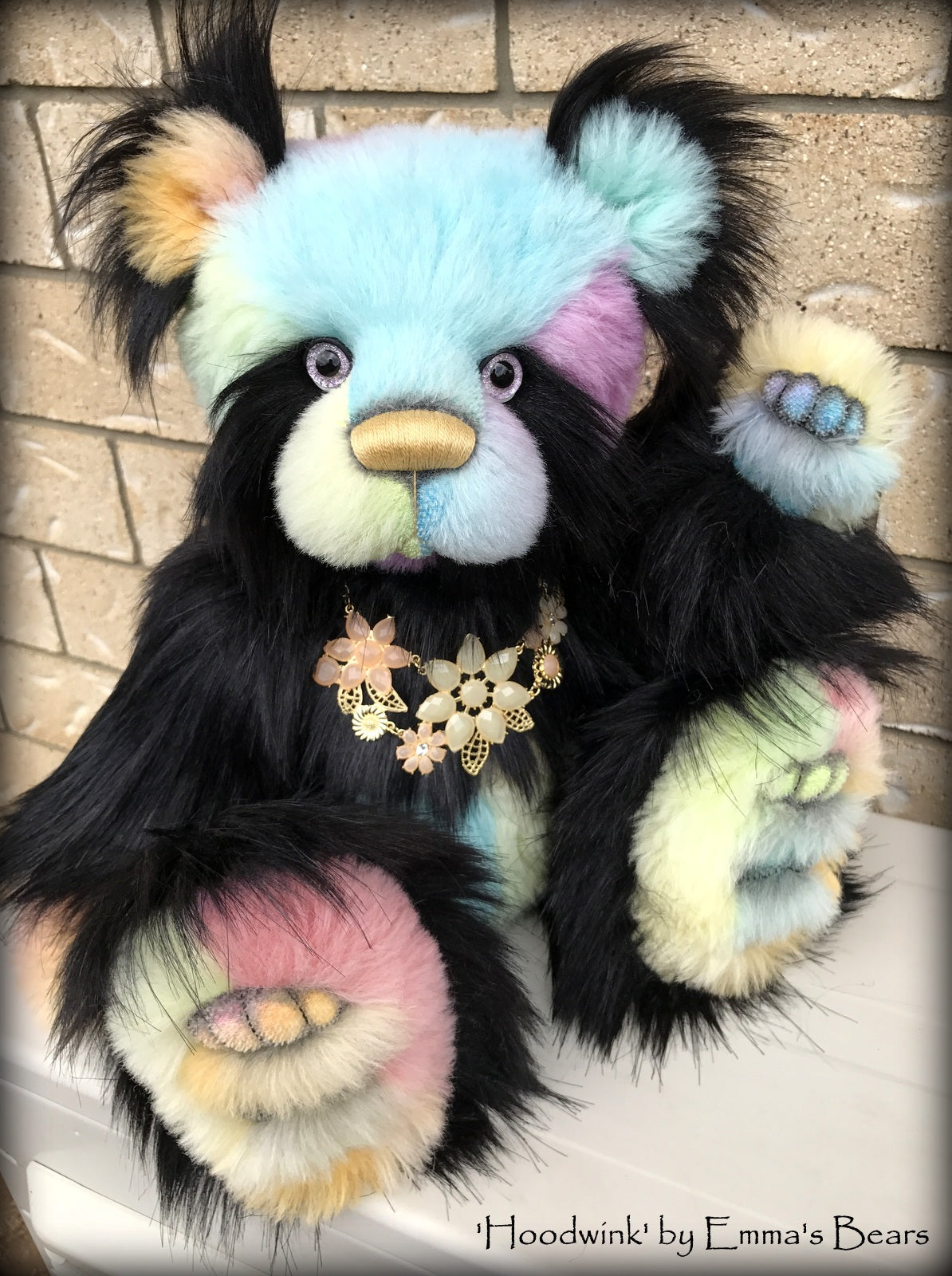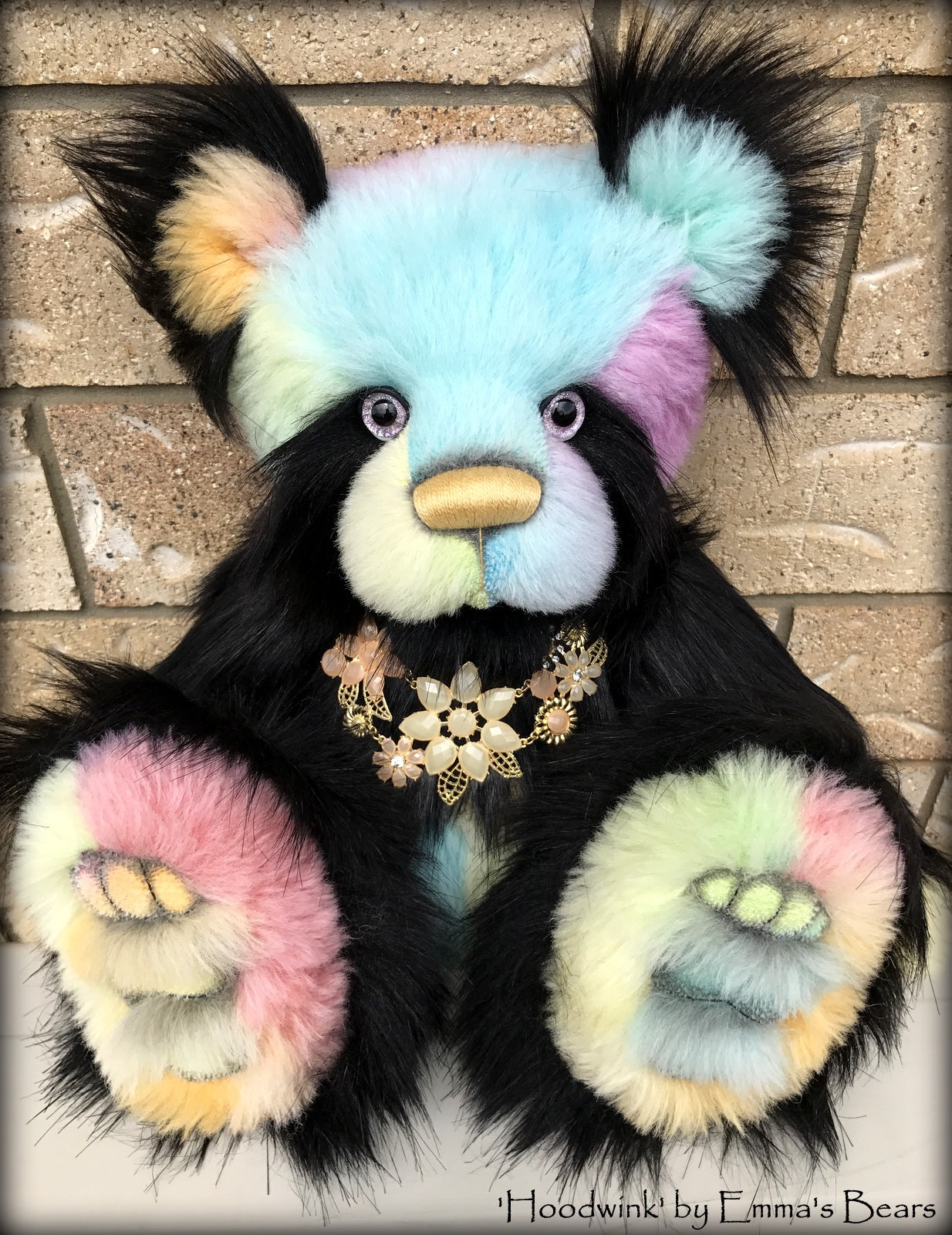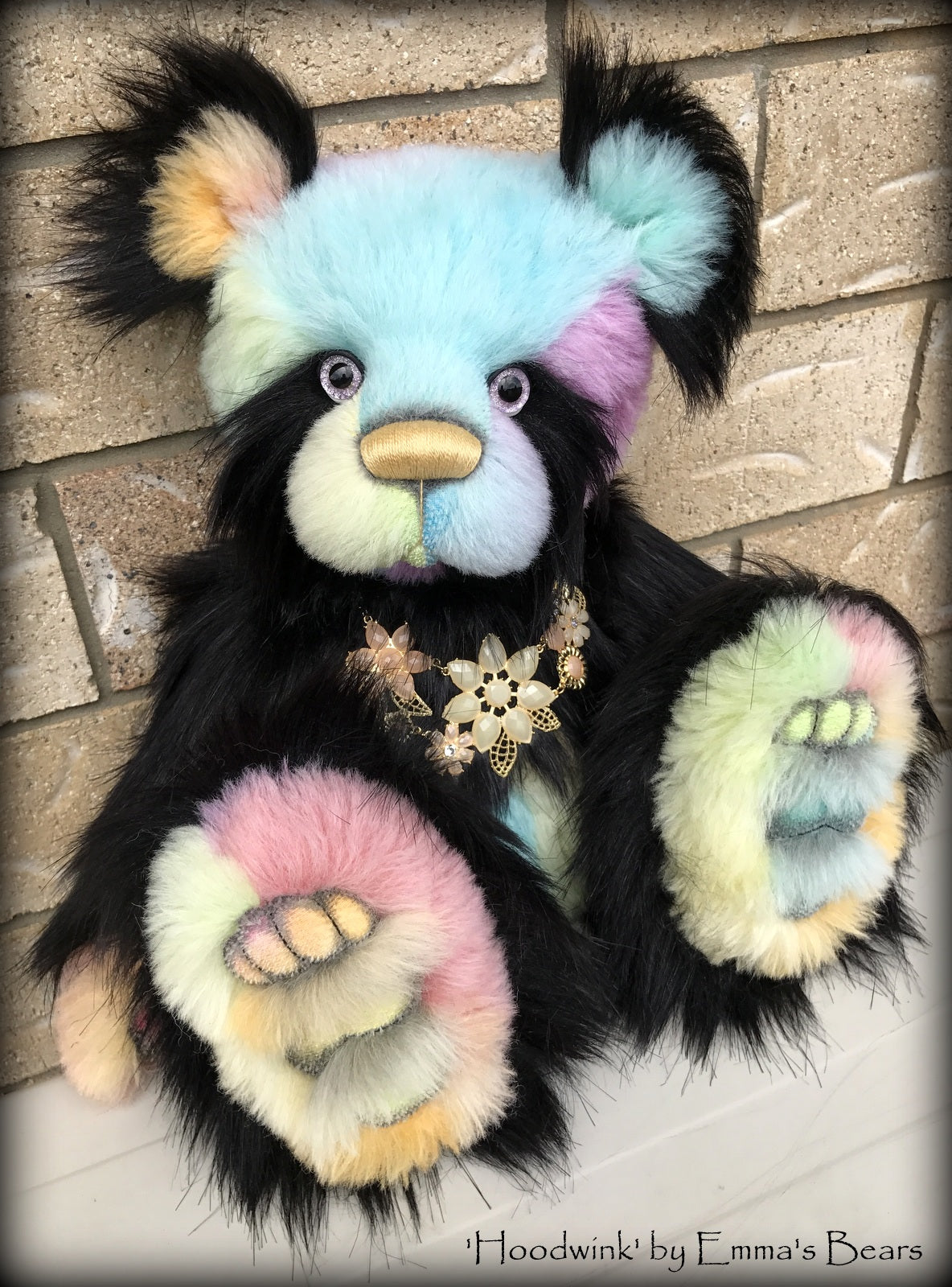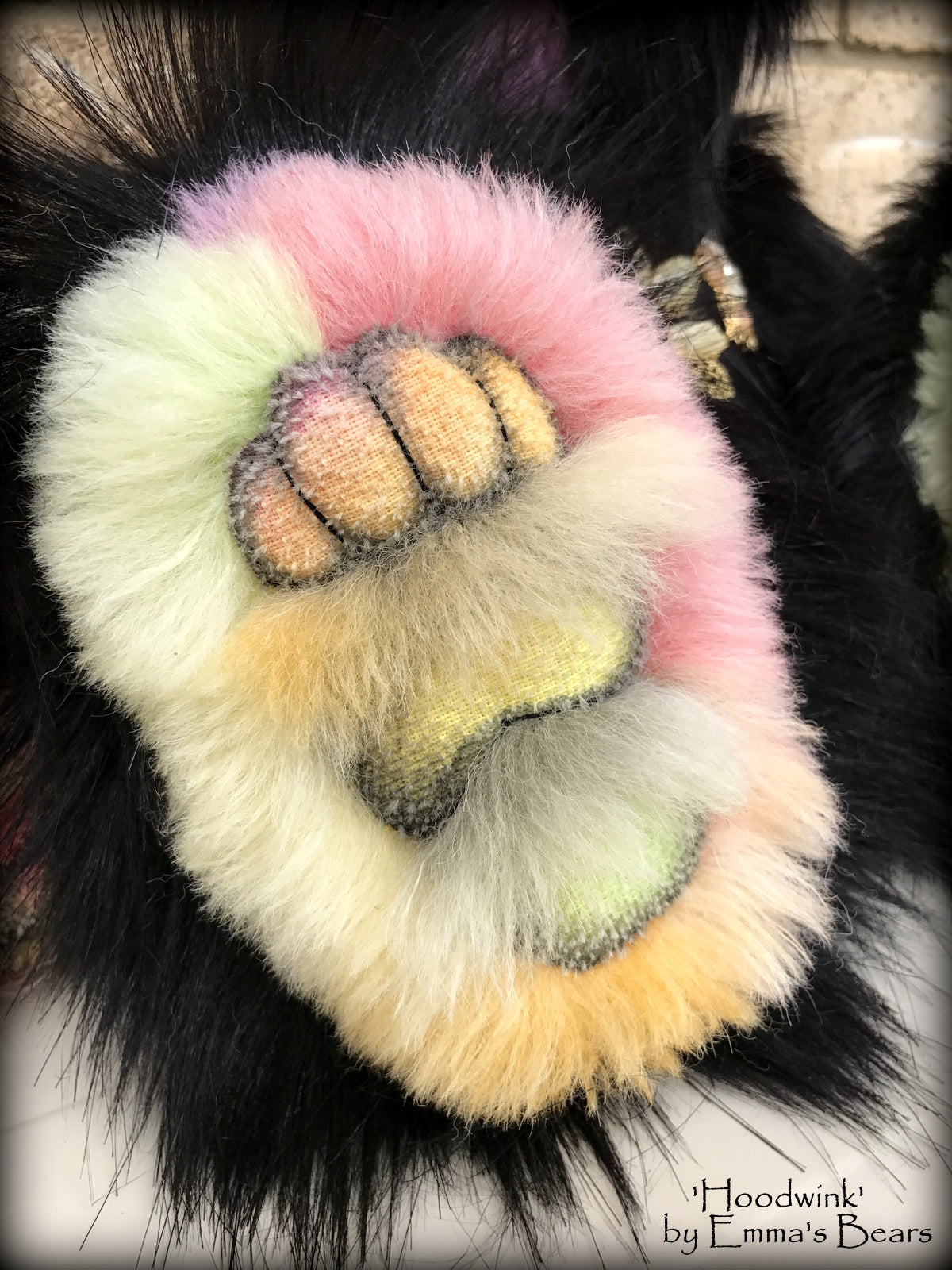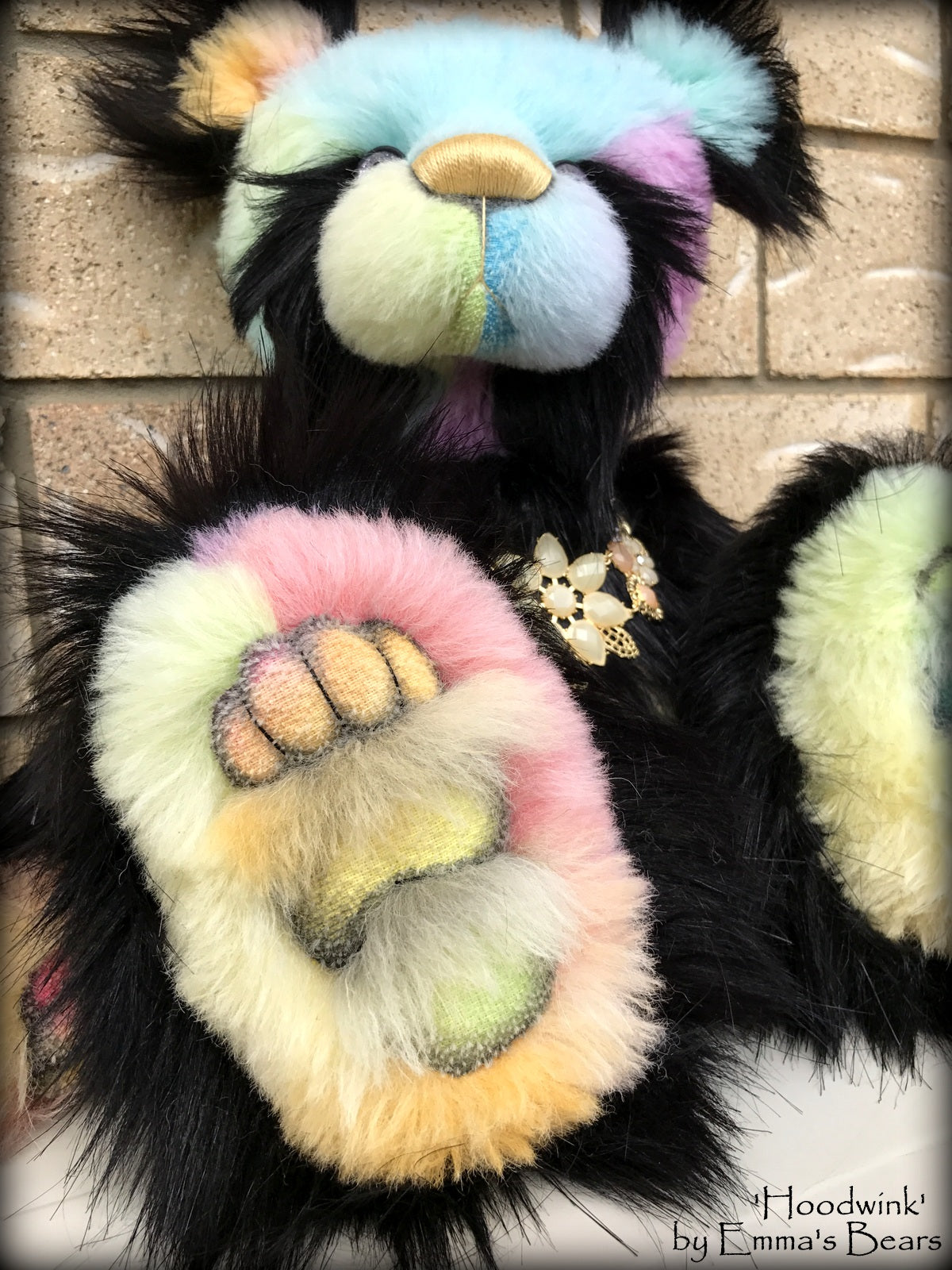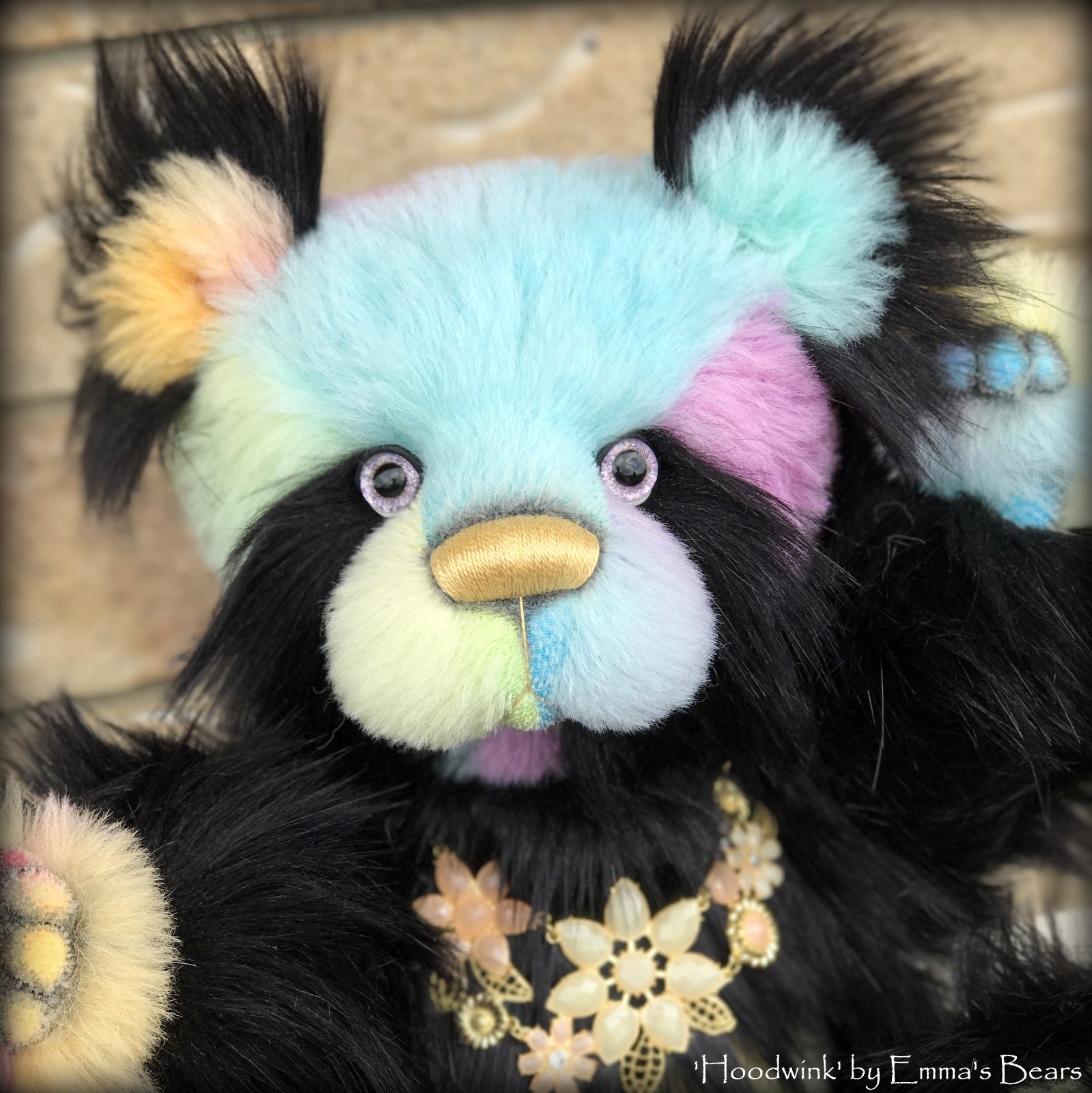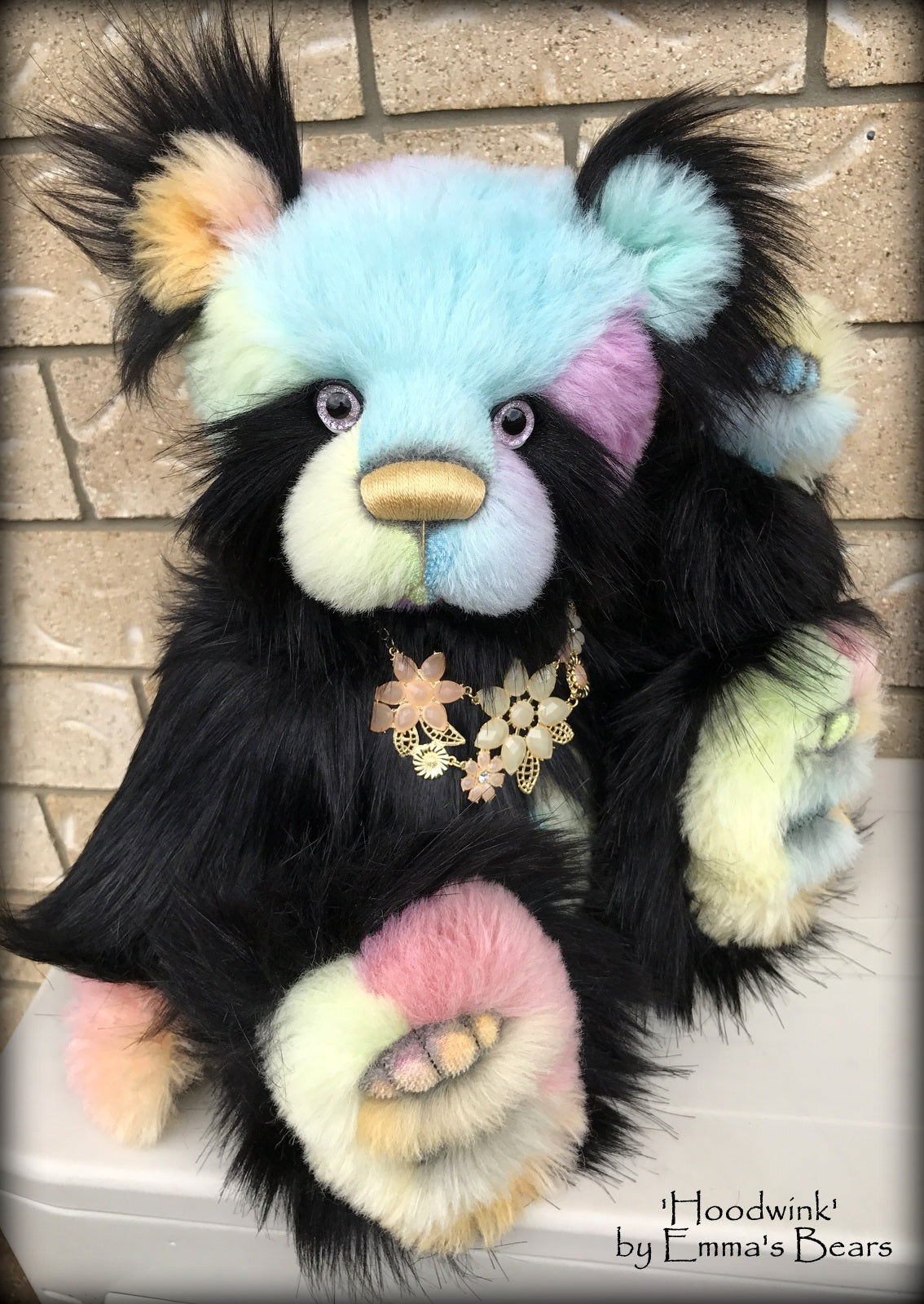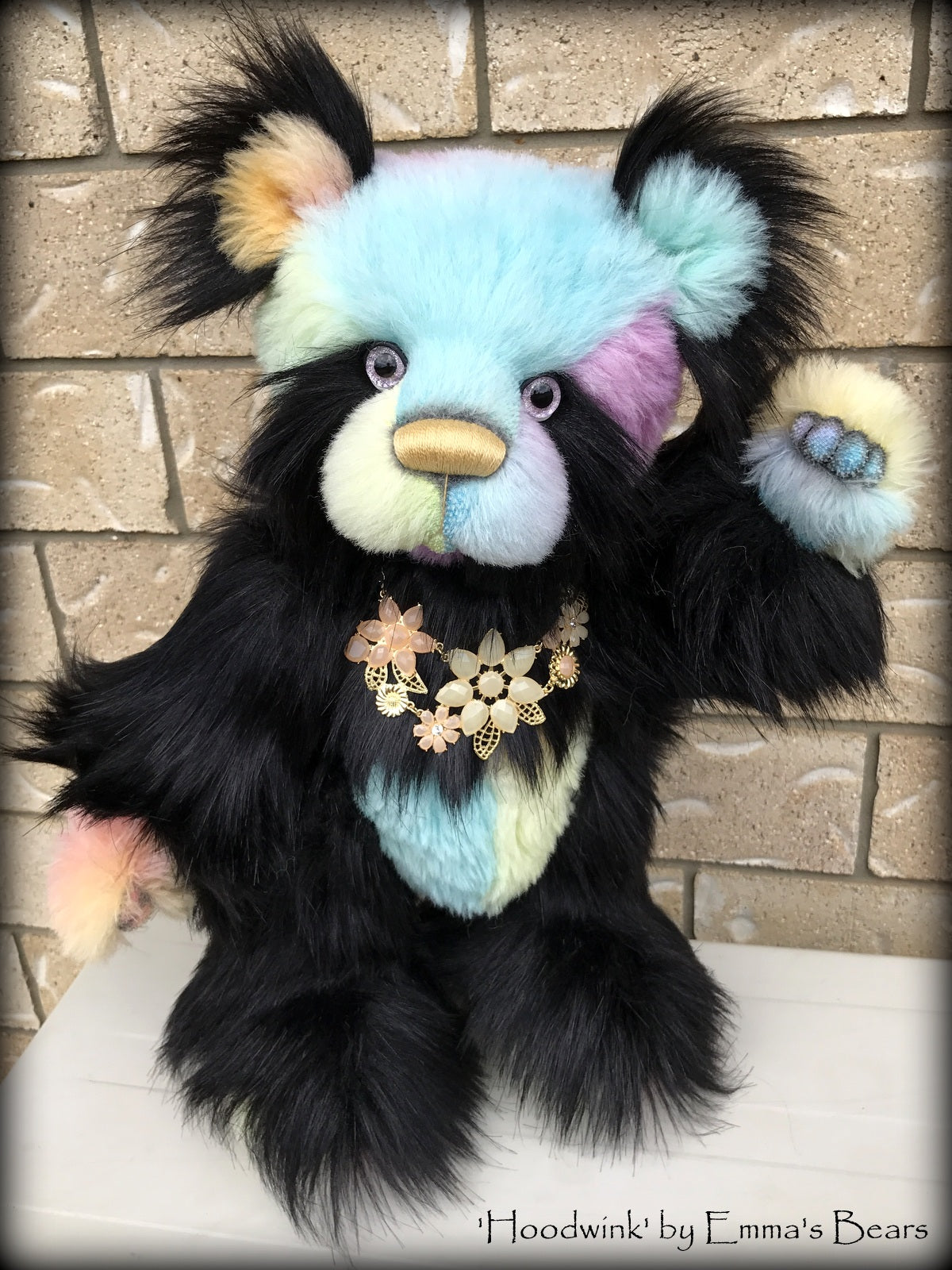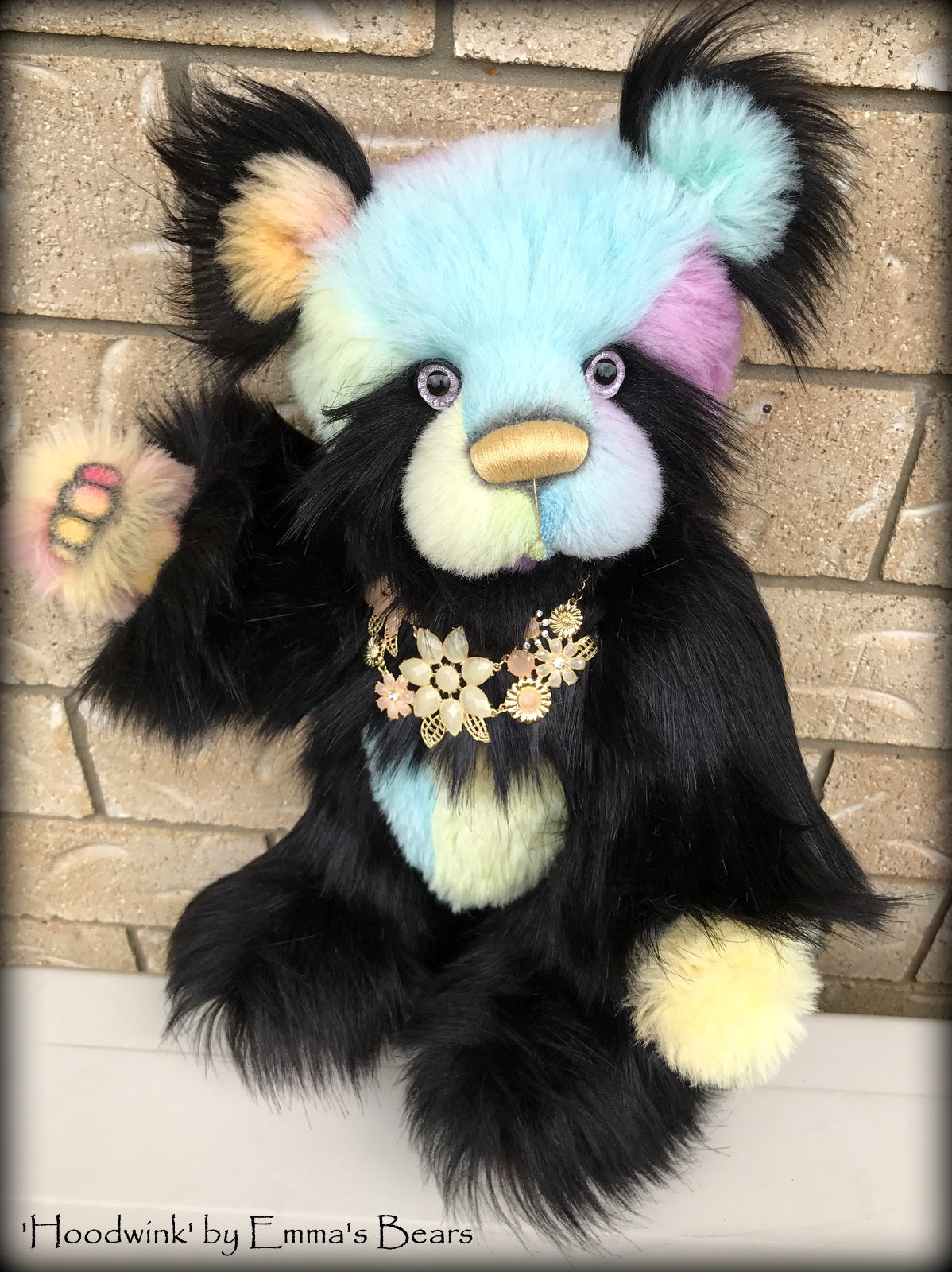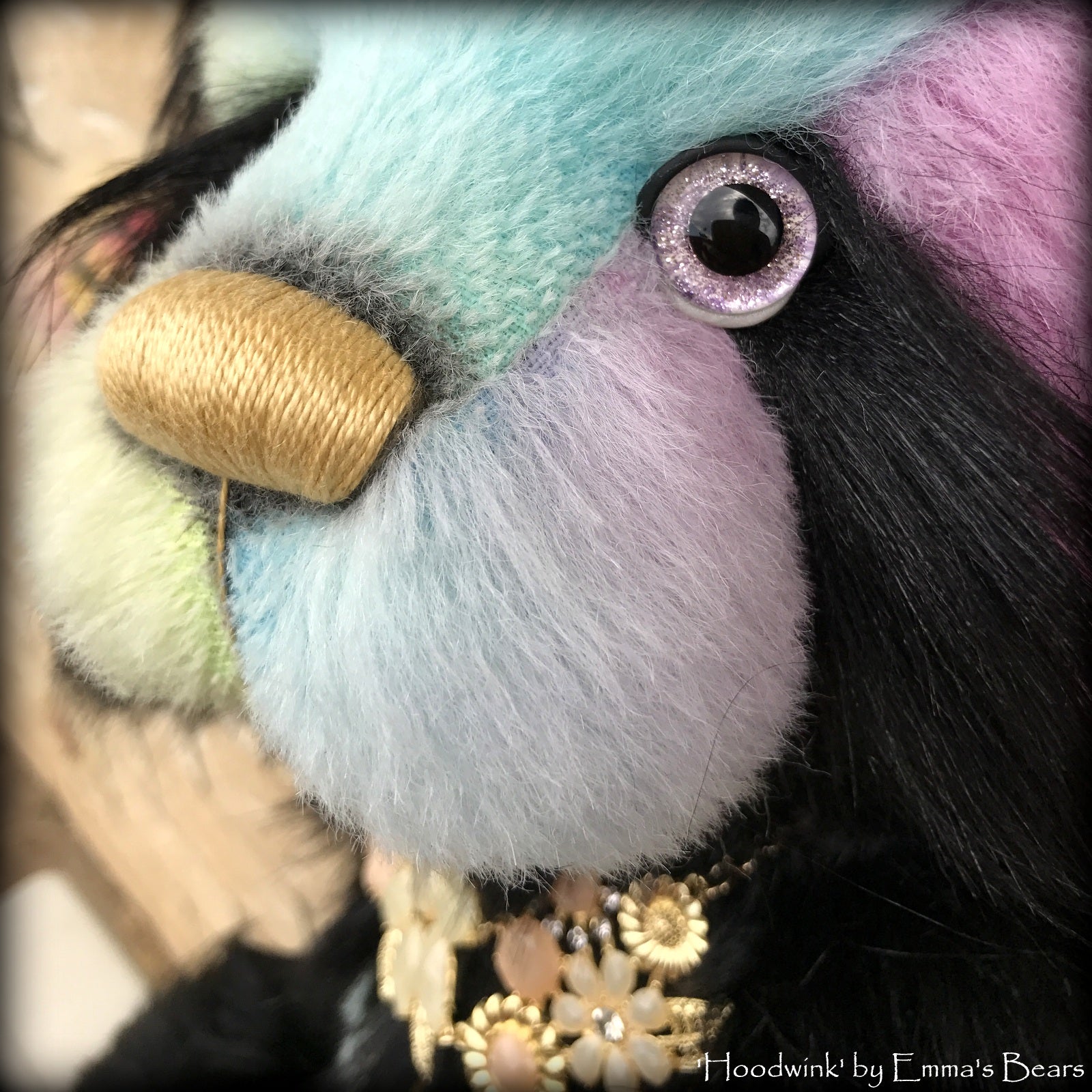 Hoodwink - 19" rainbow alpaca and faux fur artist bear by Emma's Bears - OOAK
'Hoodwink'
By Emma and Mark Nicholson
EMMA'S BEARS
19" (49cm)
Hoodwink is a quirky big bear; the result of a bit of re-imagining of one of our older, classic panda designs. We've used a combination of long silky black faux fur (called 'Obsidian' and available here in our store) and some of our hand-dyed rainbow long pile alpaca from our last rainbow dye batch (all pieces are currently sold out). The wind was teasing us a bit during his photoshoot, so you'll see some of his photos are a little windswept looking! The faux fur does have a wonderful swishy-movement to the pile which can be appreciated in person better!
Hoodwink looks out through some of our gorgeously sparkly hand-painted glass eyes in a silver-lilac-pink blend. We've also sculpted him some polymer clay eye lids, and given him a rather large hand embroidered perle-cotton nose. He's fully T-pin jointed and stuffed quite well with a combination of polyfill, glass and steel shot making him reasonably heavy. 

Hoodwink's hands and feet have been cut from the rainbow alpaca, and we've given him our 3D detailed paw and hand pads with tufts of fur. Hoodwink wears a large (fully removable) necklace in creamy-golden tones to match his nose. He is a one of a kind, very cuddly big artist bear. 
  ~*~  Please Note that these bears are designed to be Adult Collectables and not intended for infants and young children due to small parts and potential for damage. ~*~