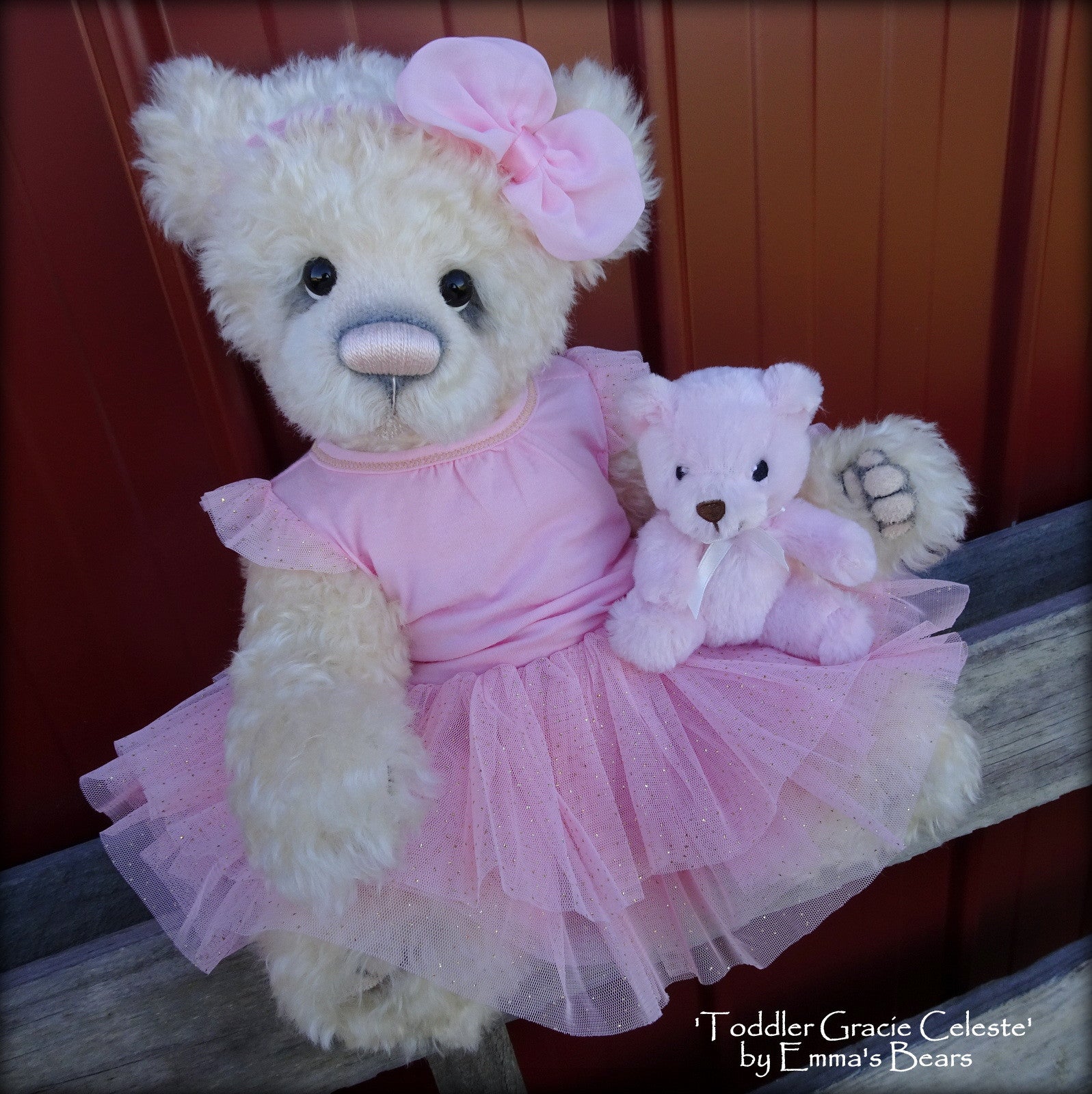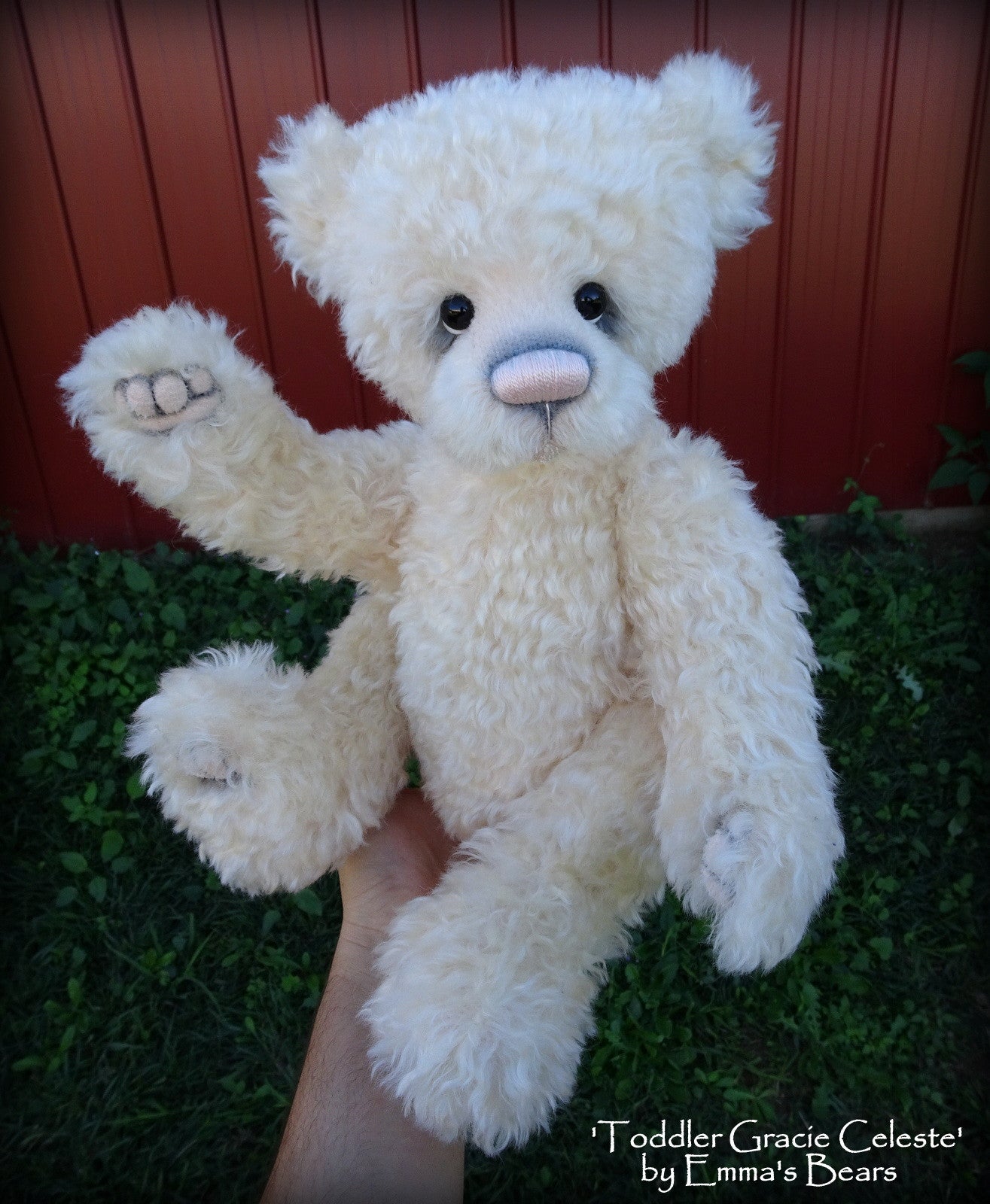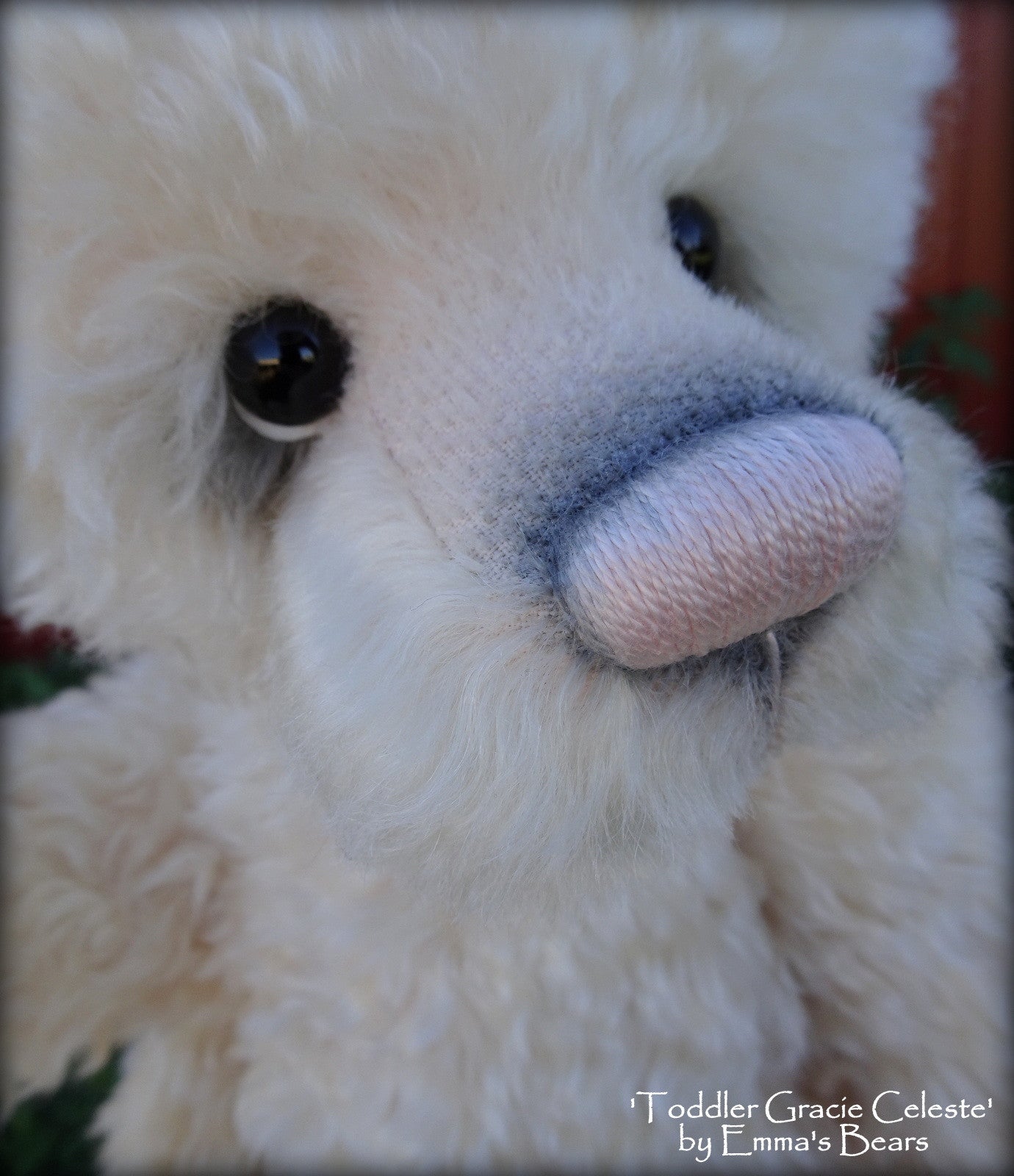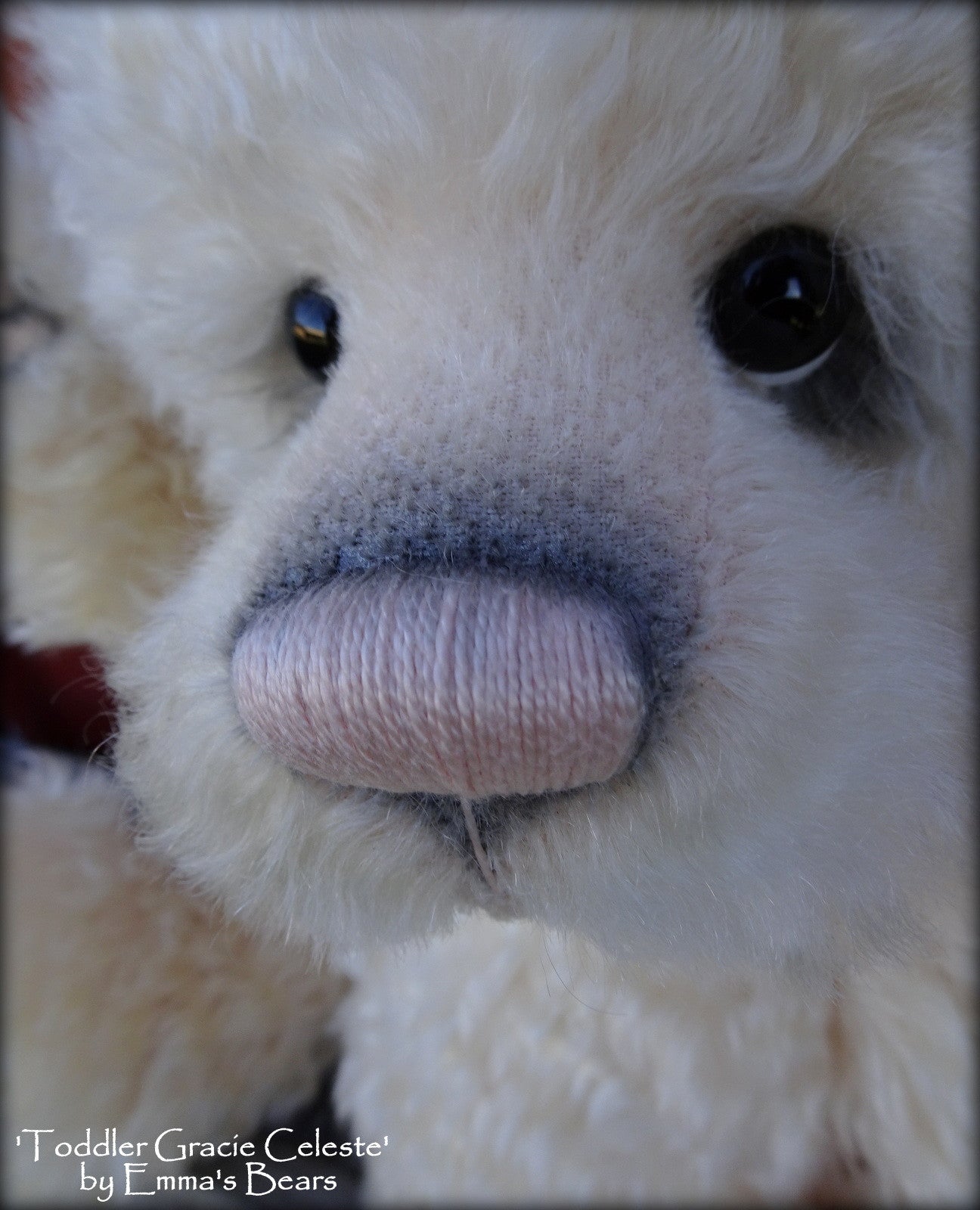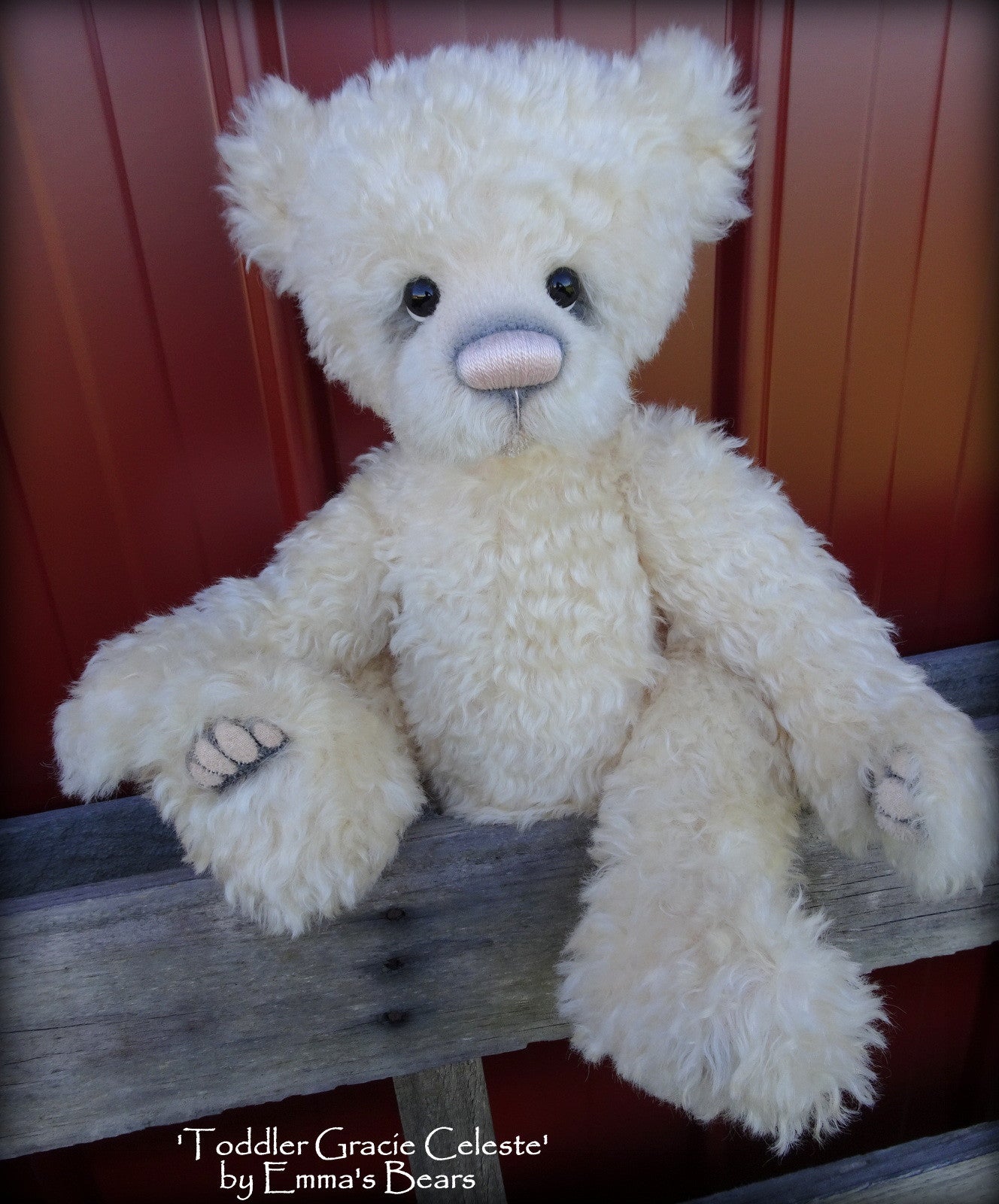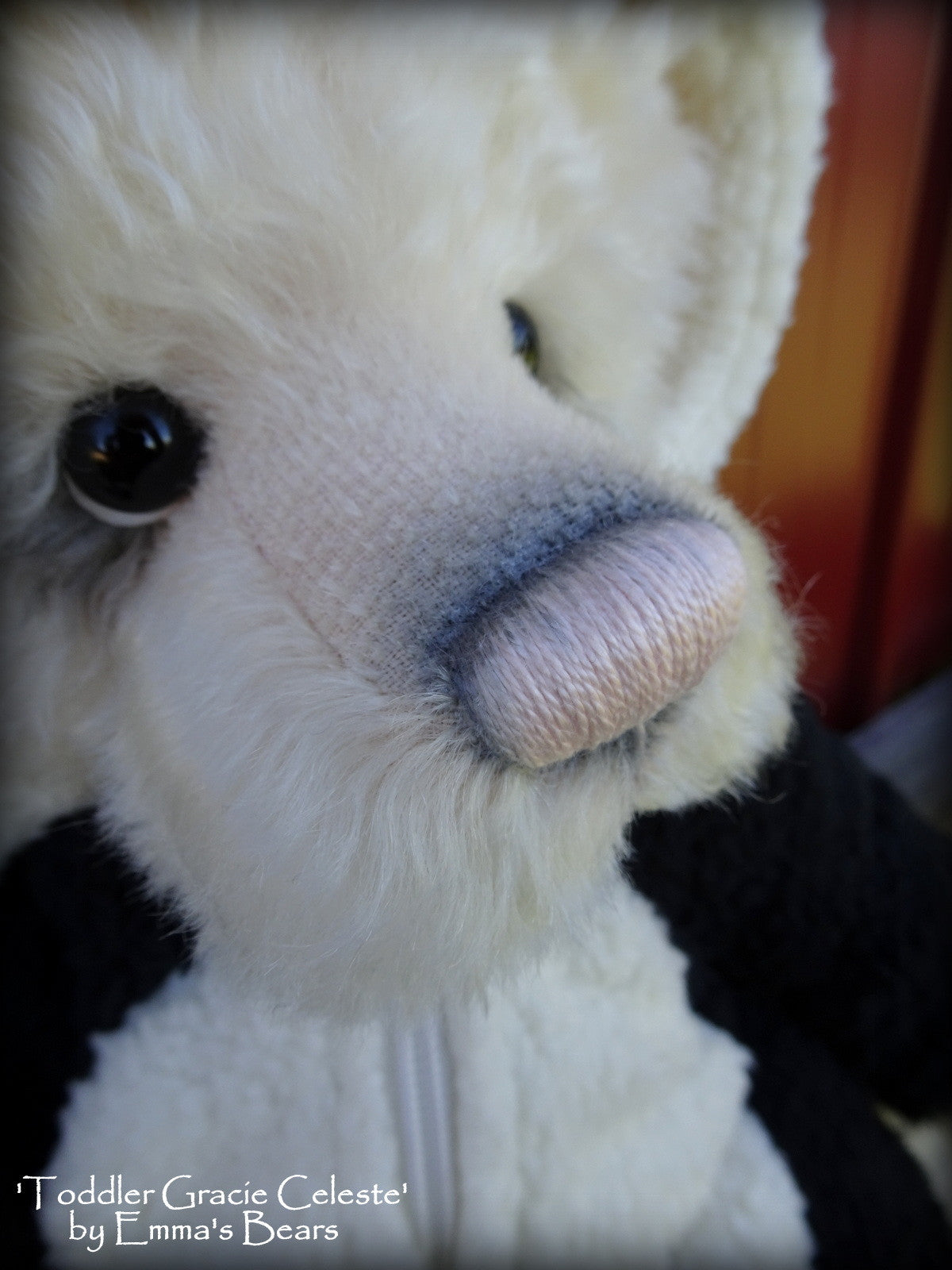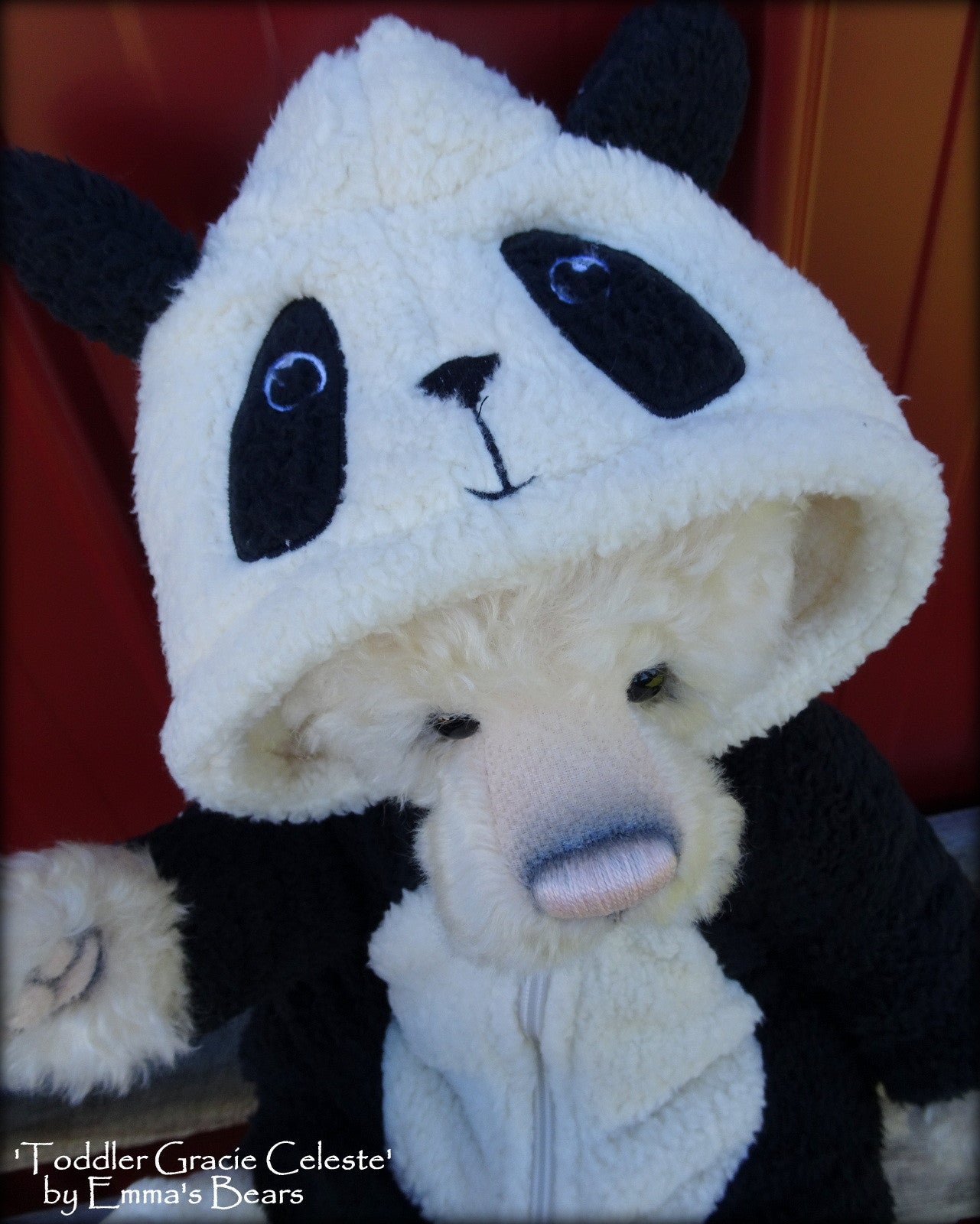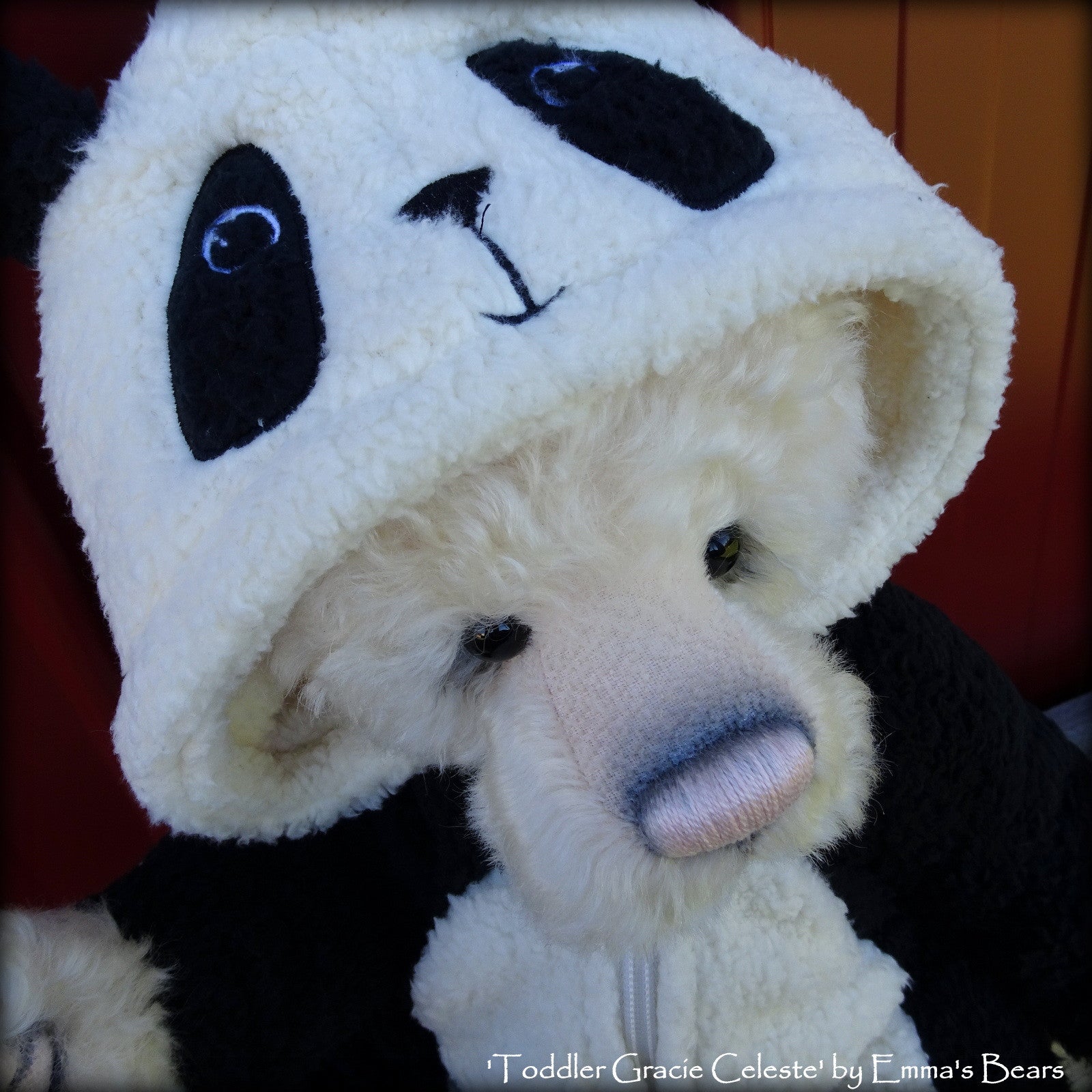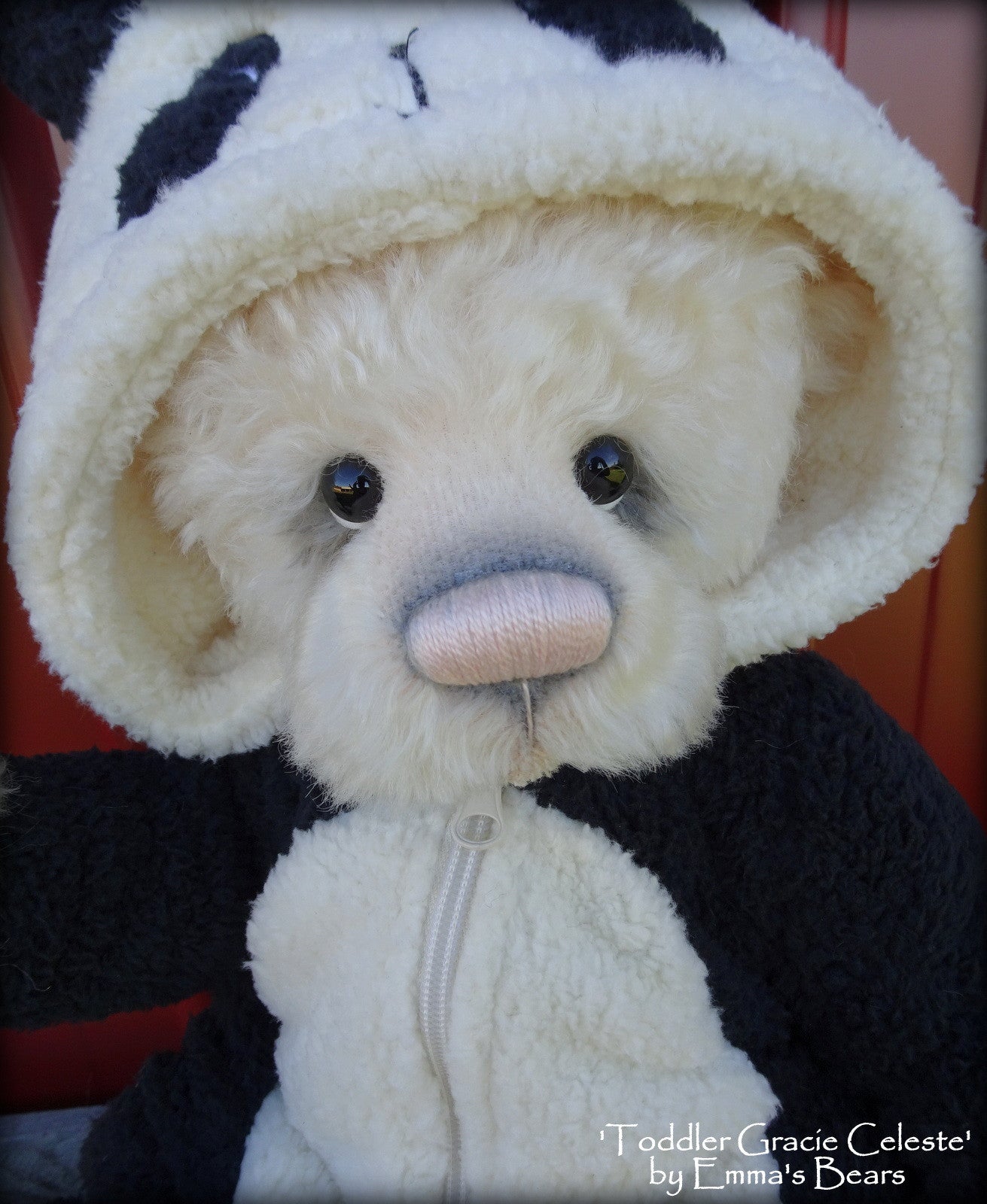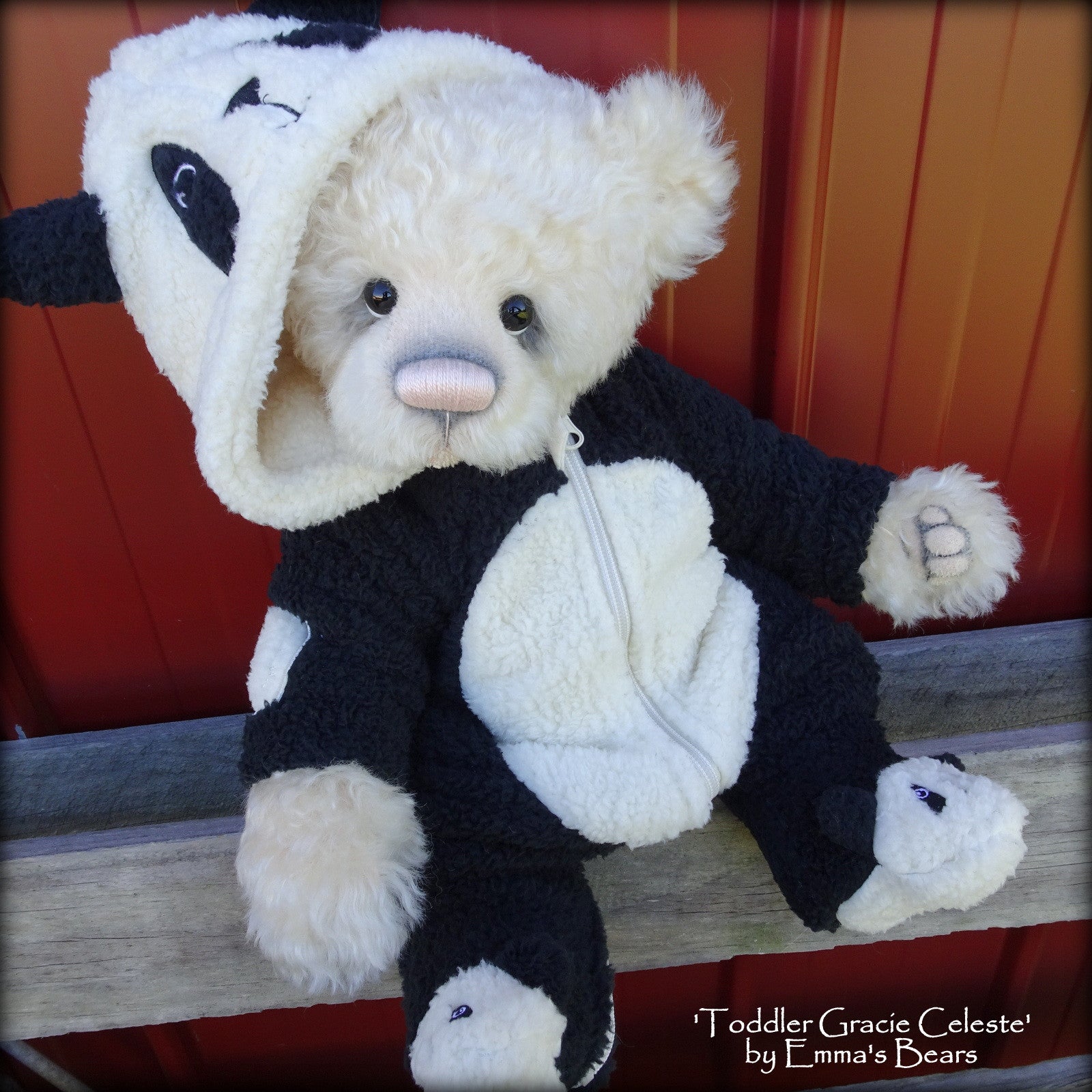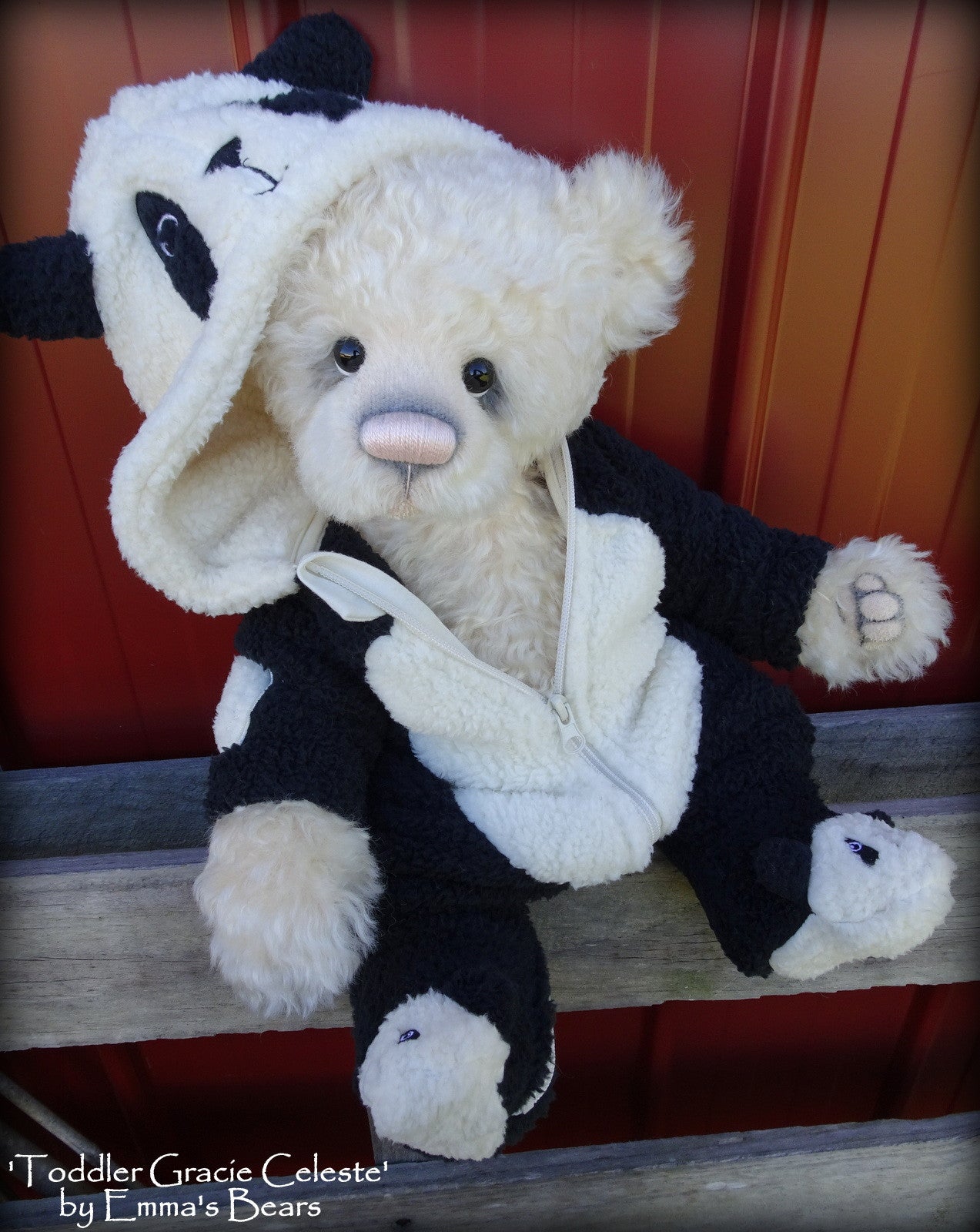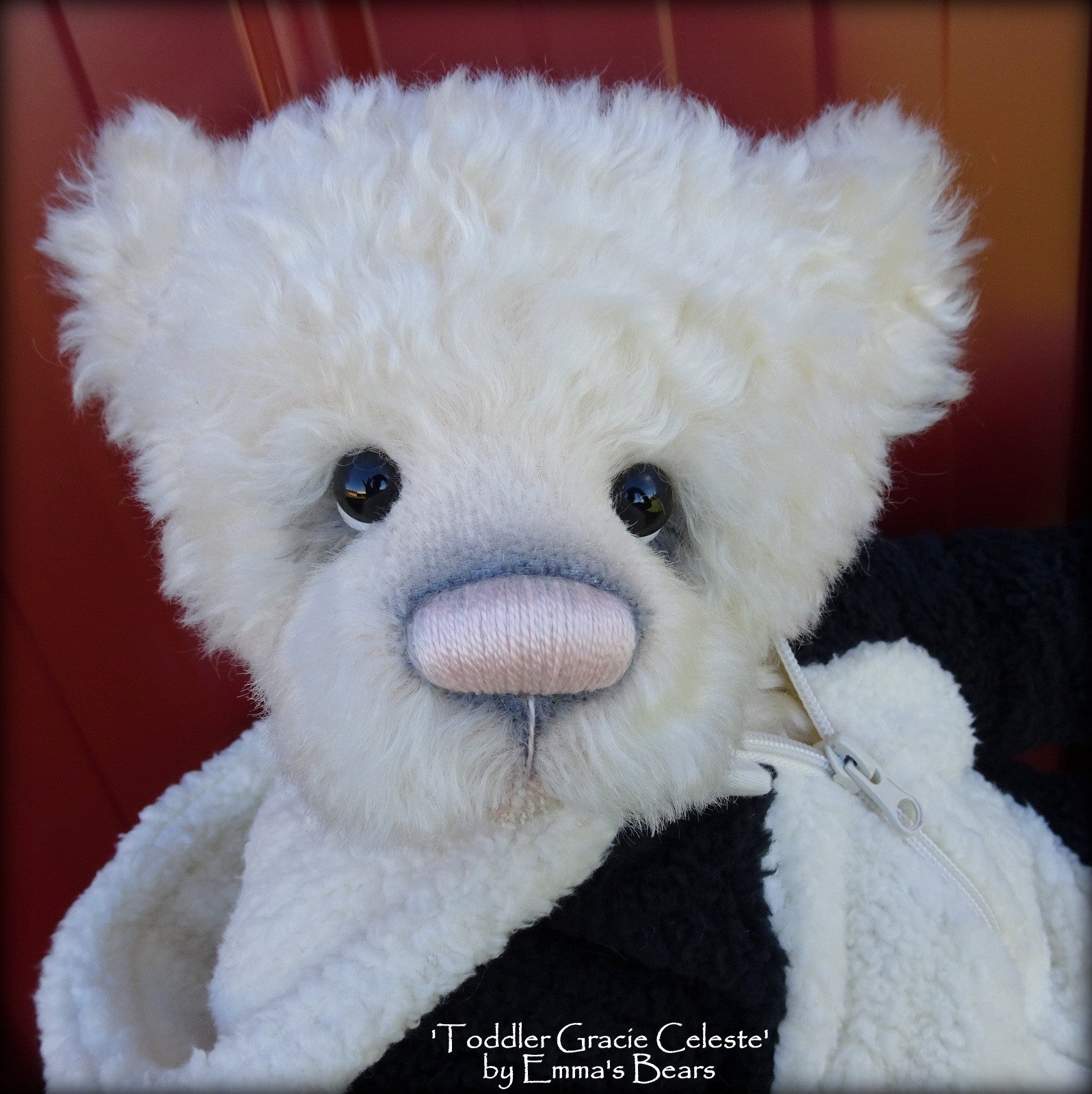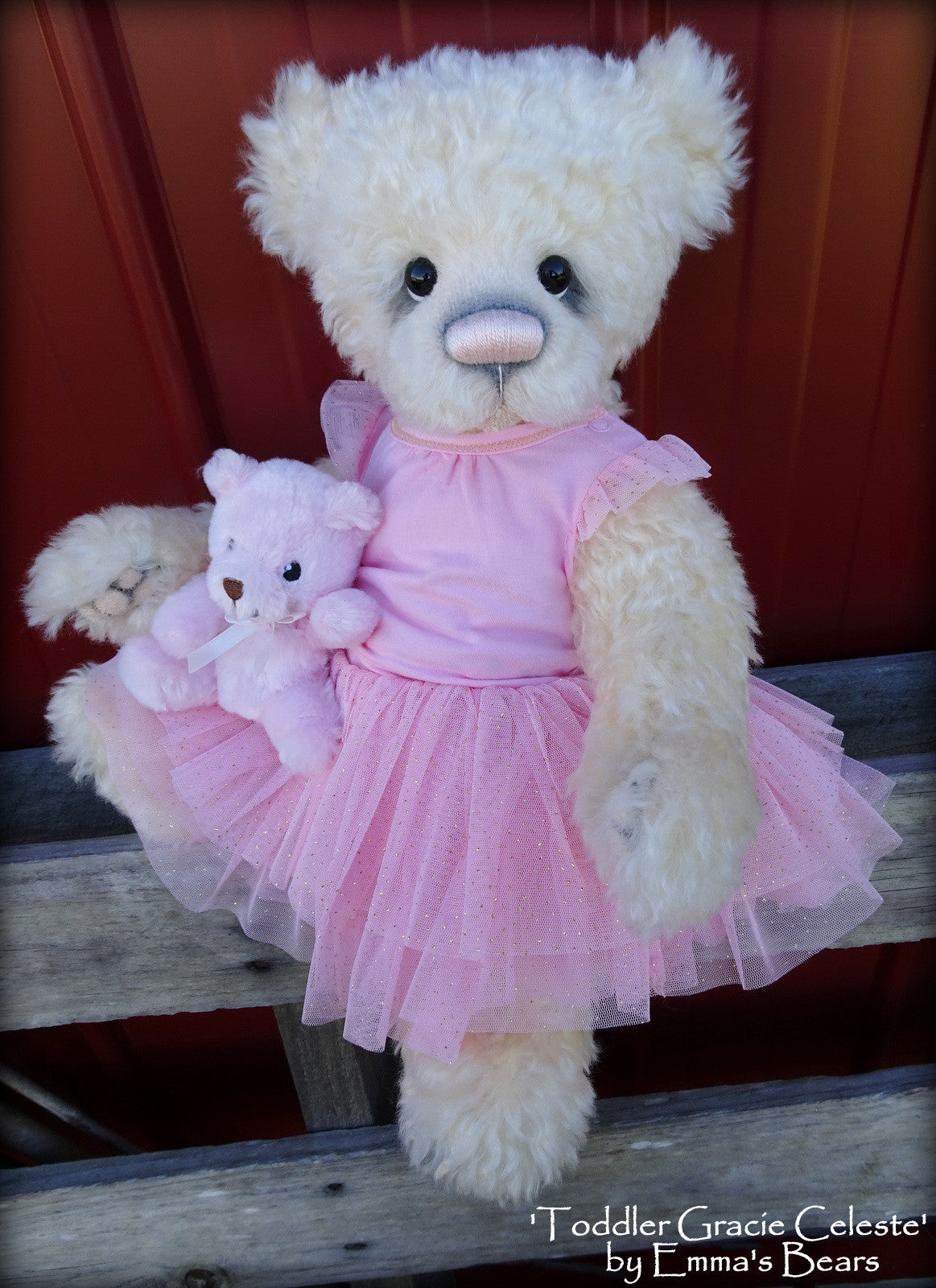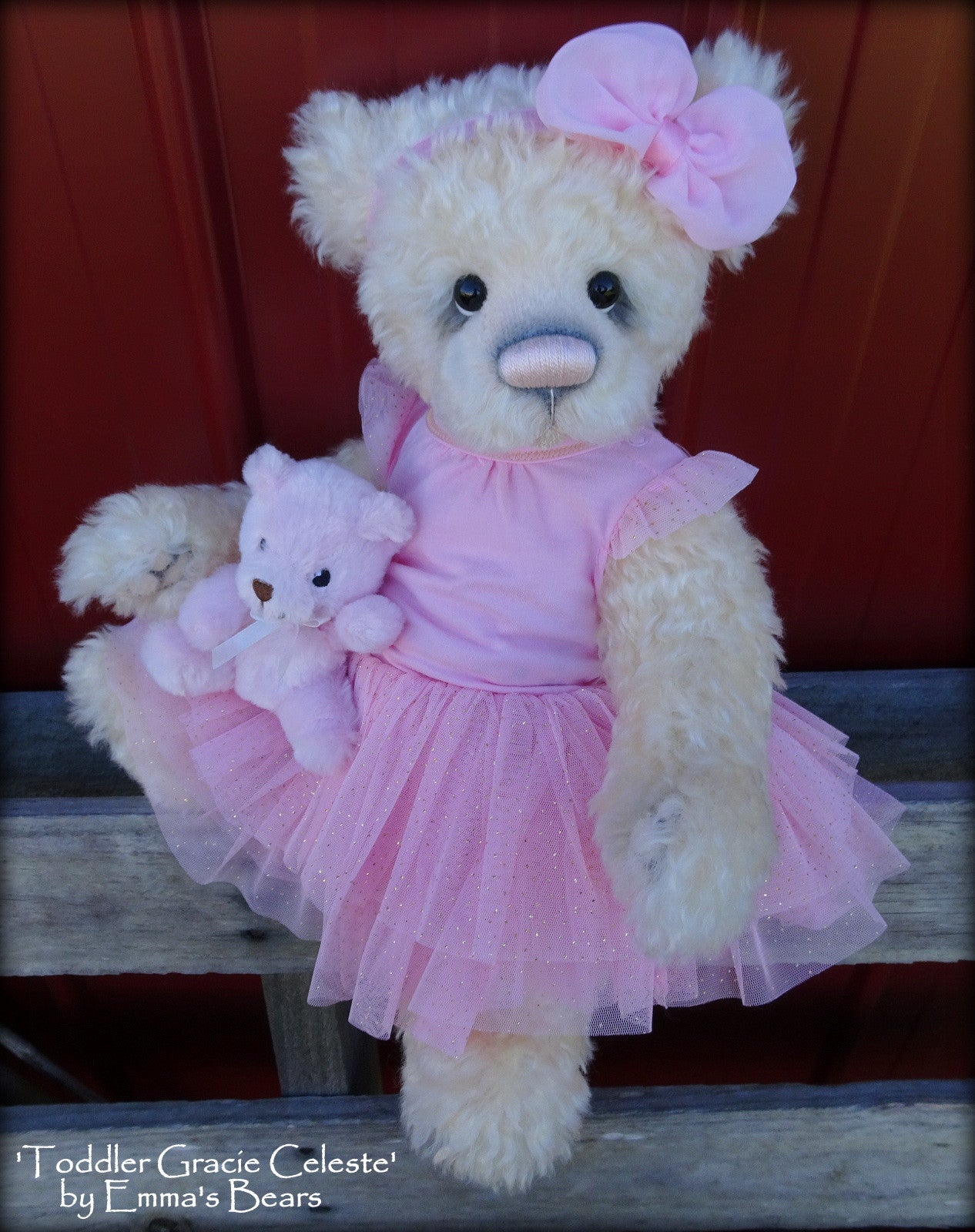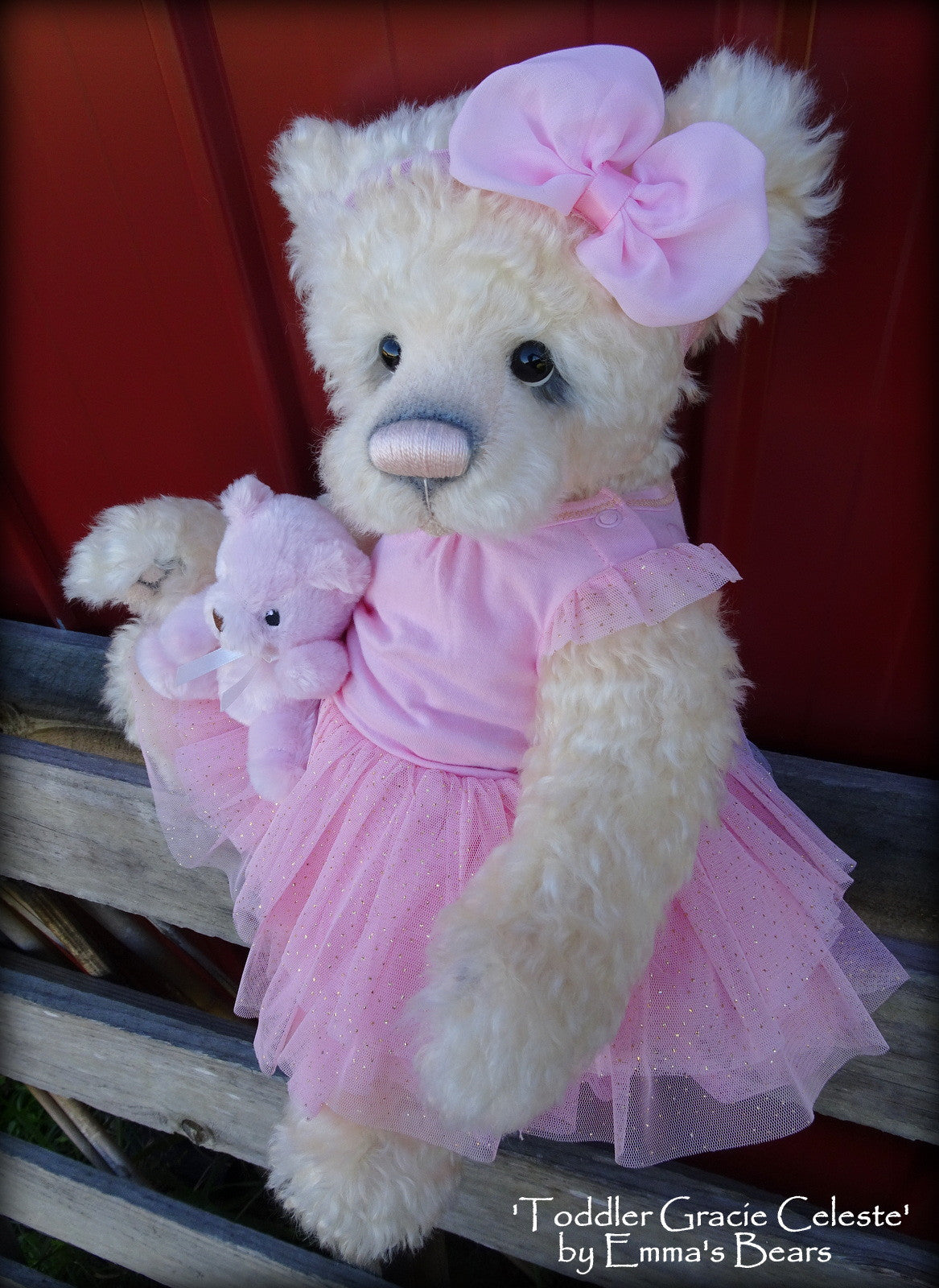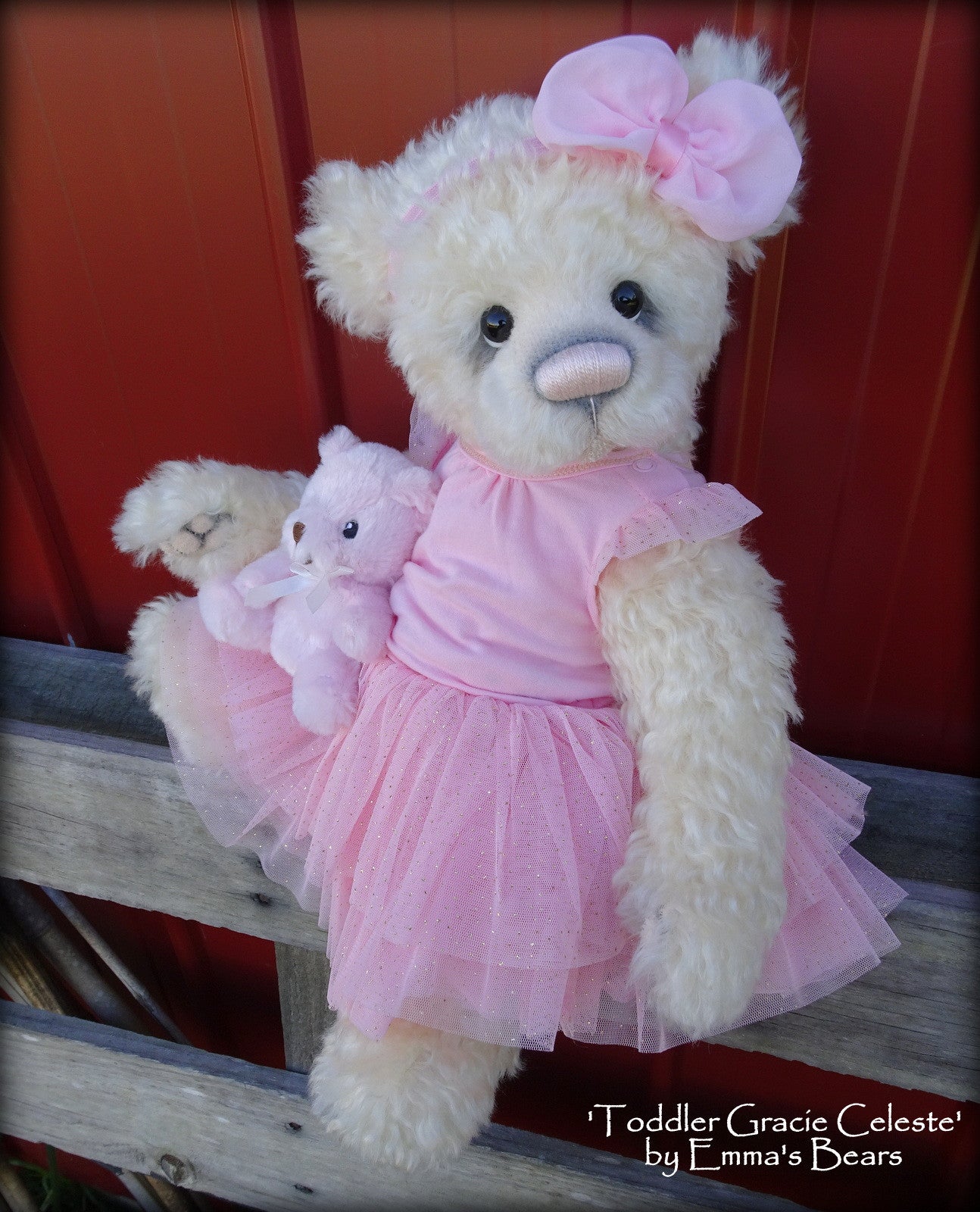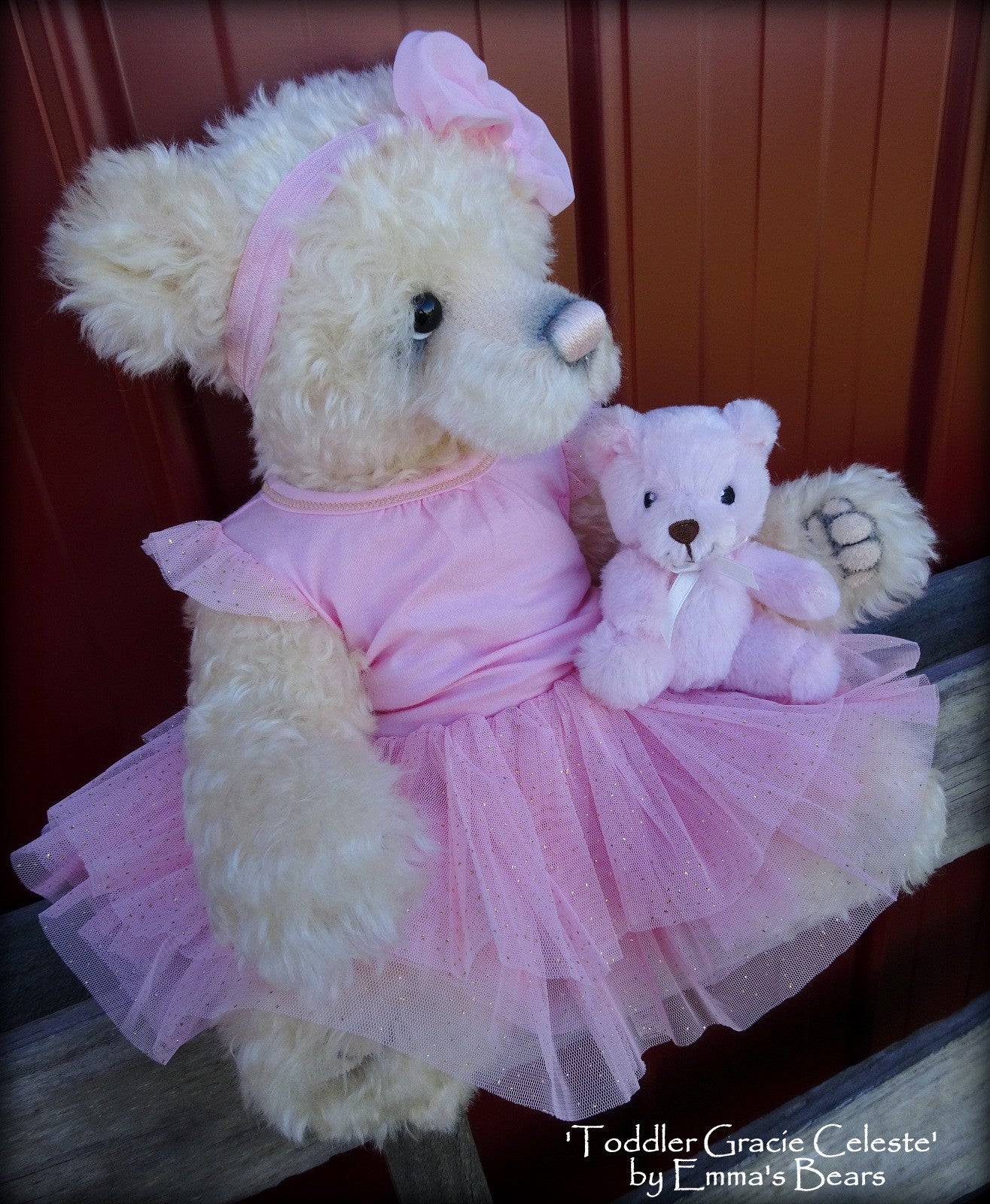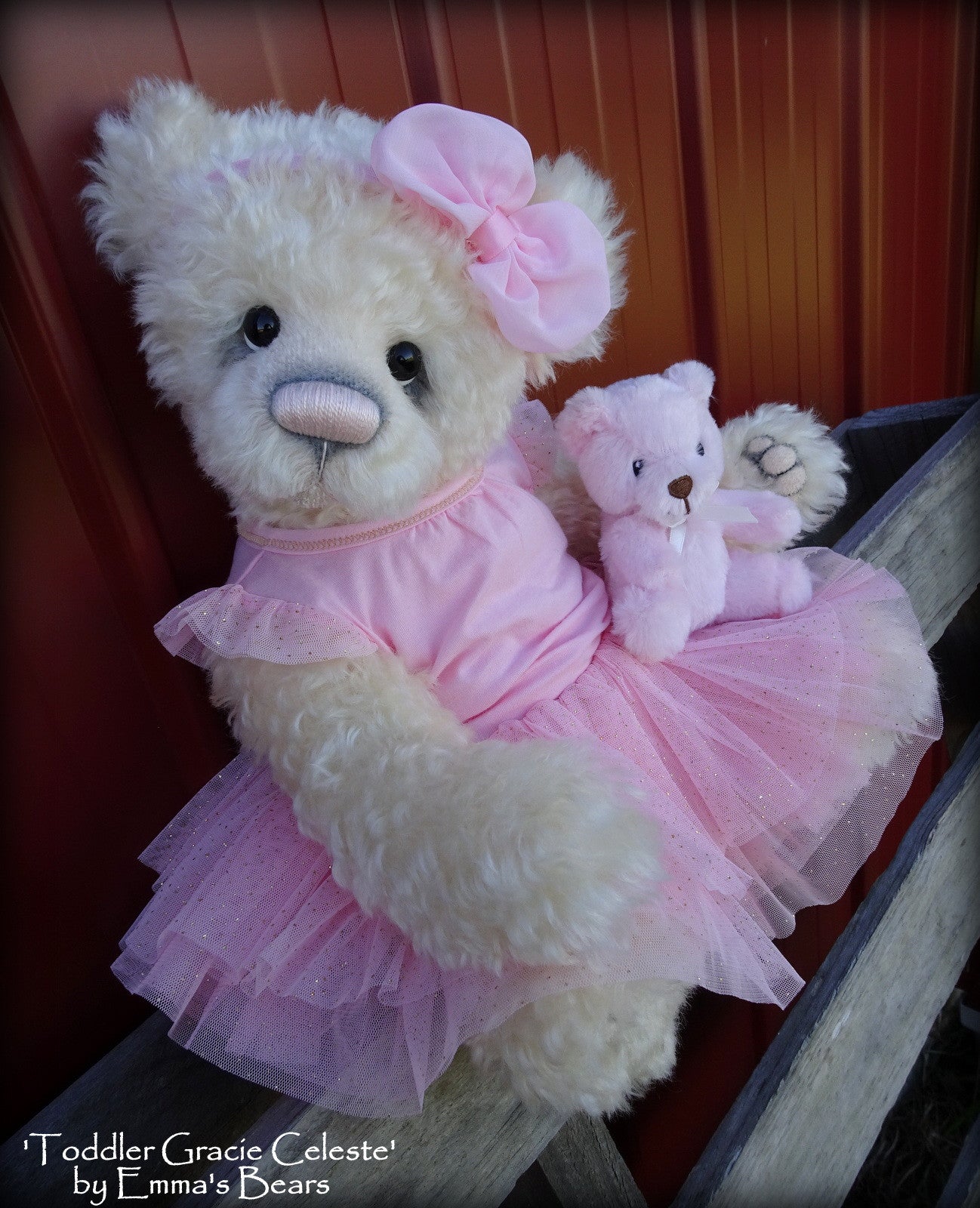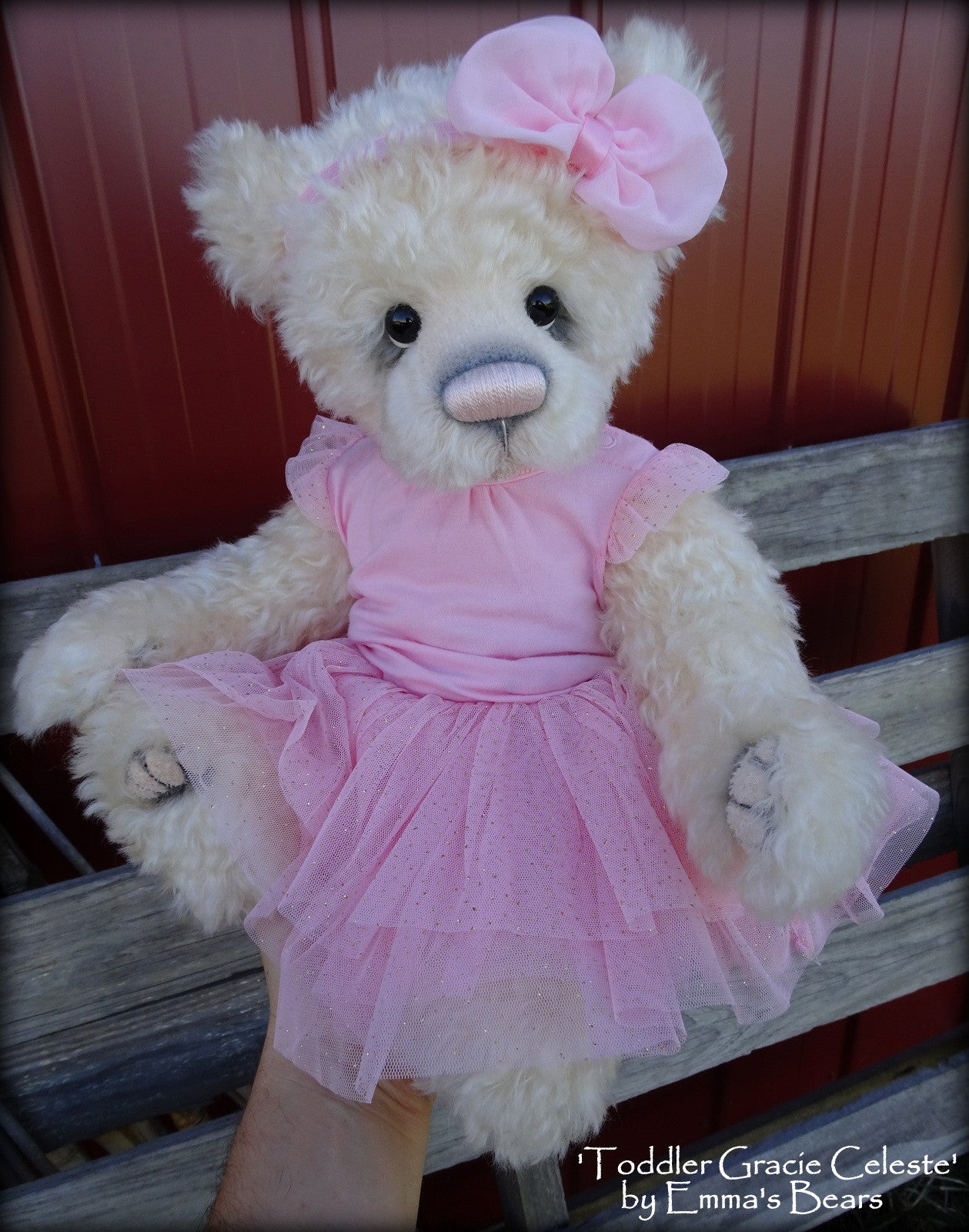 Gracie Celeste - 17in MOHAIR Artist toddler style Bear by Emmas Bears - OOAK
Gracie Celeste
By Emma and Mark Nicholson

17" (45cm)
2lb 5oz

This stunning little lady is one of our older-style 'Toddler' bears (bears that can be dressed in standard baby clothing so you can shop for their outfits yourself). The added bonus here being that you will receive BOTH outfits you see Gracie photographed in - the brand new 0000 sized fluffy panda onesie and the brand new 0000 sized sweet pink tutu, and all accessories as well (teddy-toy, headband and newborn nappy).  
Gracie Celeste is made from our stunning dense 'super curls' Schulte mohair that we've hand-dyed a beautiful soft buttery-cream with the palest peachy-pink backing (this is the kind of colour we strive to achieve with nearly every dye batch, but the planets almost need to align to get something this nice!). We've hand embroidered her nose in a pretty pale peachy-pink colour to complement the backing tone. 
She's fully T-pin jointed and stuffed reasonably well with polyfill, glass and a little steel shot weighting. Gracie does have weighting in her head as well (some of our toddler bears don't), but her neck joint is quite firm, so her head doesn't flop at all. Her hands and feet have hand-pulled 3D peek-a-boo toes/ fingers with some subtle grey shading. We've also shaded her nose and eyes in a matching grey. 

Gracie Celeste is a very detailed and cuddly one of a kind artist bear. All outfits and accessories shown are fully removable, and she is a gorgeous bear in the buff as well :) 
~*~ Please Note that these bears are designed to be Adult Collectables and not intended for infants and young children due to small parts and potential for damage ~*~